Tifa KL Trillion
Words: Sathya Selvarajah
Photos: Rich Callahan
Every so often, there comes a place that captures your heart for innumerable reasons. Is it the quality of the food? Yes. Is it the mad happy hour deals? Of course. Is it the alfresco seating outside that reminds you of Italy? Hell yes. It's all of the forementioned magically woven into Tifa – a new European-inspired restaurant in KL Trillion.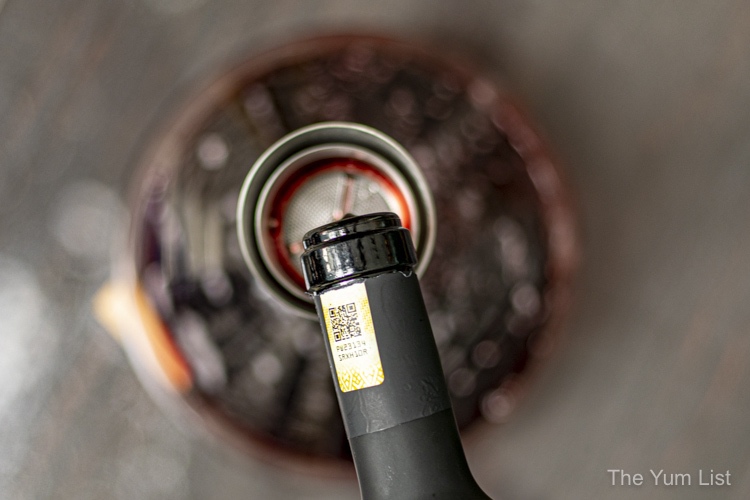 Located on Jalan Tun Razak, Tifa is easily accessed from all sides coming into KL – minutes from the train station and walking distance from many office and residential blocks. Tifa means three in Latin, signifying alignment and the three partners who brought this place to life.
Food is like art. It's like music. There are pop songs that define a generation, and there are timeless classics that surpass all of them. Tifa reminds me of a rock song and a Sinatra tune banded into one free flow of roaring pizazz.
There are three seating areas in Tifa: indoor, outdoor covered, and outdoor open space! The inside feels like it's straight out of The Godfather, surrounded by tasteful art with smooth music in the background. The outdoor area reminds me of a cafe right out of Tivoli in Italy! With a fountain in the middle and umbrella tables scattered around with greenery too. It's the ideal place to spend an afternoon.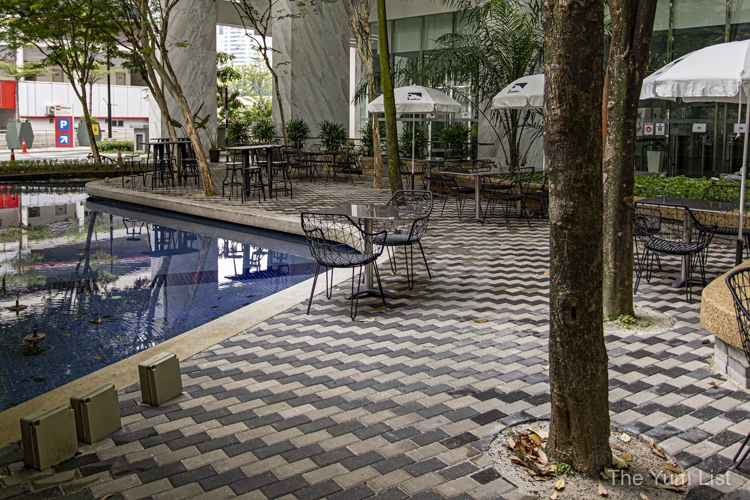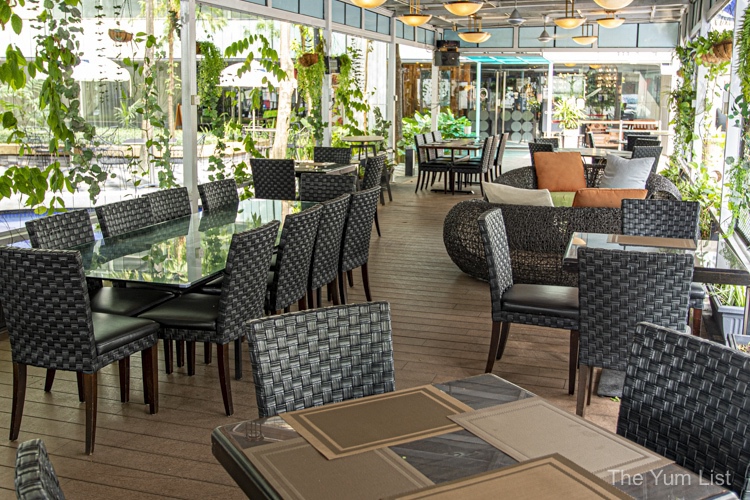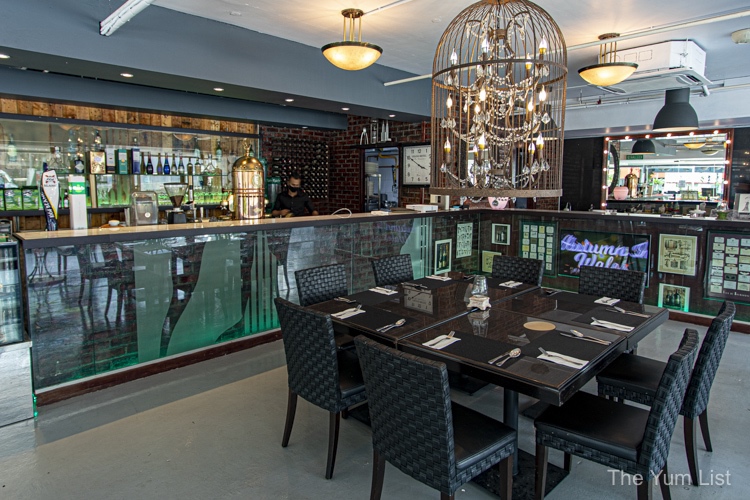 Angie is the life and soul behind Tifa. Her energy could give Gordon Ramsey or Nigella Lawson a run for their money, running around and cheffing about in high heels and an apron! I'm just waiting for her own cooking show to happen. Dancing around the place as she brings us more food, giving us snippets of her life as she rushes back in to prepare the next course! Upon the first five seconds of meeting her, I knew instantly that Tifa only opened because she has so much left to give, and her hands are too itchy to stay home! With a quality menu and happy hour deals that are too good to miss, Tifa is a place that's here to stay.
Tifa KL Menu
On the floor, we're welcomed to our table by Mr Saiful, the jovial manager who knows more about food and drink than most restauranteurs. What do we begin with? Wine, of course. First was a lovely Pinot Grigio by Villa Sandi, hinting notes of pear and green apple. Light, crisp and served chilled for a hot day in KL, we were off to a great start.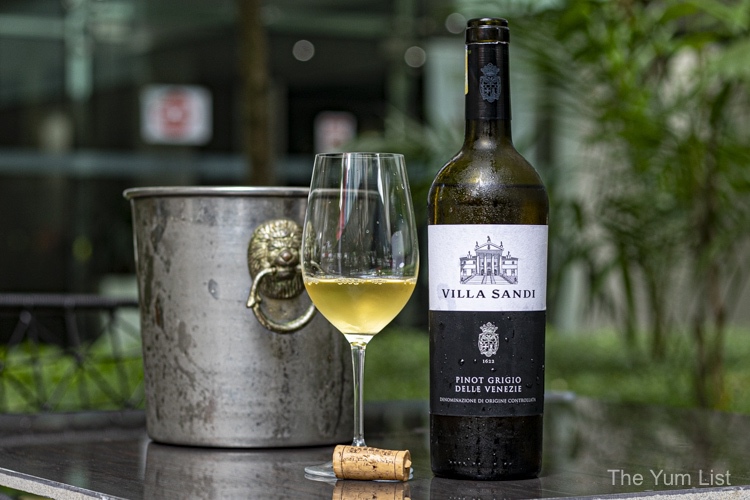 What's the first thing that comes to mind when pairing food with white wine? Seafood! We were served a bowl of Black Mussels with Wine (RM32). The mussels were juicy, and the soup with it was salty goodness. Of course, we requested extra bread to soak up all the remains!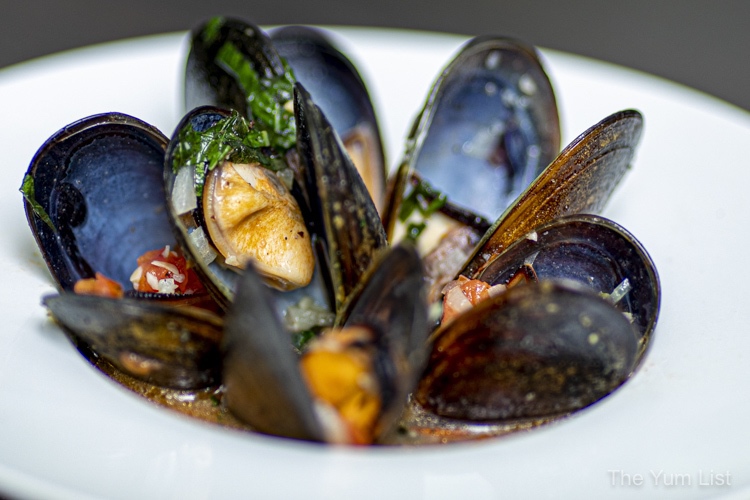 The food has a feeling as though every ingredient has been spersonally inspected one by one upon receiving them. Fresh, generous, and you never feel like she's skimping on anything. The idea for Tifa was to create a space that serves quality food without paying through the nose. This new little restaurant has built up a loyal bunch of followers who come almost every day for their RM25 set lunch, and more who come for the happy hour from 5 pm-8 pm. The menu is ever-changing, and you'll always be in for a treat. Just trust us. It's common for strangers to come here and end up trying everything on the menu after having a taste!
The Summertime (RM22) blew all of us away. A medley of pesto, Roma tomatoes and a cherry tomato confit with capsicum sauce, it packs a lot of flavour on a plate. The sauce reminded me of chutney but European!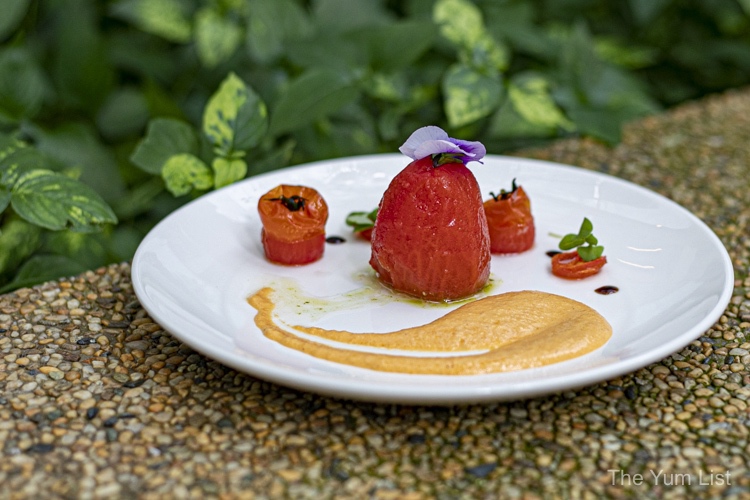 Prawns are my favourite, so I knew I'd enjoy the Prawn Mille-feuille (RM 28) before I even tasted it. Fresh prawns sandwiched between slices of sweet pear and walnut with drops of aged balsamic vinegar make for a refreshing dish that has a crunch!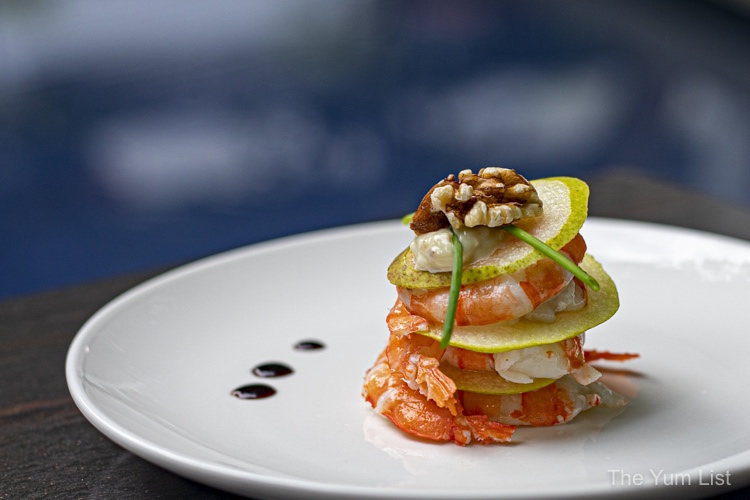 Rich Callahan, our well-loved photographer, doesn't eat seafood or drink alcohol, which is pretty much all we were having, with exception to the tapas! Angie graciously prepared us an Australian Prime Rib (RM178/person) so he could join us properly! Only available on pre-order so that she can get the freshest meat delivered, its size made us feel like Vikings. It was beautifully done with different done-ness levels throughout, rare in the middle. Give them a call at least a day in advance if you're planning to have it.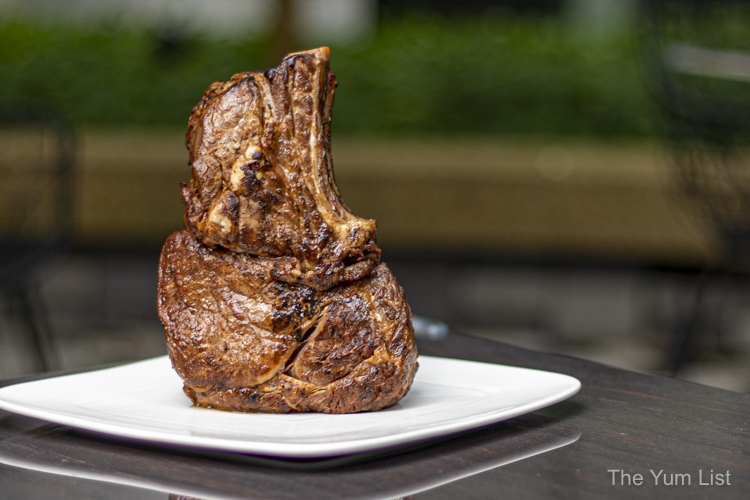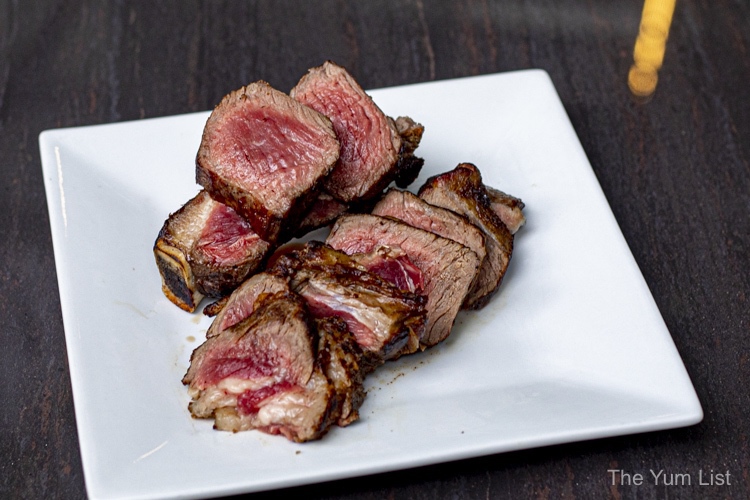 Tifa KL Signature Tapas
Having a plethora of options to choose from, Tifa offers some of the best tapas in KL. We tried two of their offerings, the Braised Oxtail (RM58) and Angie's famous Chicken Liver Pate Brûlée (RM18). The oxtail is rich and beautiful, braised with Rioja and vegetables to give it all that depth. The Pate Brûlée is silky smooth with a torched, caramelised crust on top! They're planning to bottle it and sell it, so do grab some when they're available! Please request for extra bread, because you'll be using it to wipe your plate clean!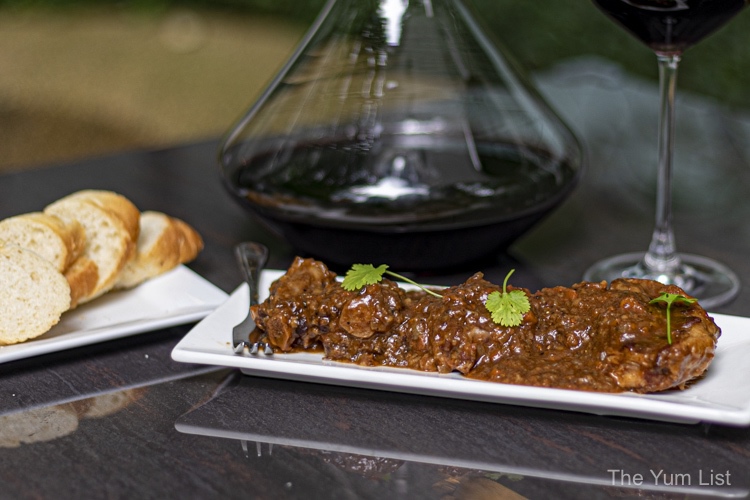 Happy Hour Promotion
As if the food and charm aren't enough, Tifa has some mad happy hour deals daily from 5 pm-8 pm! Two bottles of wine for RM200. Five glasses of Kronenbourg beer with one daily tapas for RM80! They'll bait you in with these prices, and you'll choose to keep coming back for the food. It's cheeky and brilliant. I'm pretty sure you'll see me here on a random Tuesday. Possibly next week!
Tifa KL Review
What makes Tifa stand out? The thing about Tifa is that you can't single out any highlight individually. You get blown away when you add all of them together. Take a chef who is passionate beyond anything about what she does, quality ingredients, delicate attention to her technique and charm that you can never hold down, and you end up with a hell of a restaurant. It's a family place, and she makes you feel like you're right at home. That touch is what makes Tifa so special.
Reasons to visit Tifa KL: a casual piece of Europe in KL, alfresco vibes perfect for day drinking, great happy hour deals, quality food with a value for money, signature tapas, pate brûlée.
Tifa KL
LG-3A, Block C, KL Trillion
338, Jalan Tun Razak,
50400 Kuala Lumpur, Malaysia
+60173581338
Tifa KL Opening Hours
Monday to Saturday: 12 noon – 12 midnight
Find more European restaurants in KL here and stay up-to-date on the latest gourmet and travel happenings around Malaysia here and here.