Jamboo KL
Words: Matt Brown
Photos: Monica Tindall
If you're feeling rather full of the usual Chinatown options – bao, fried chicken, cocktails and boutique wine – then Jamboo will offer you a crisp, clean-eating experience that will keep you coming back. A world-first concept hatched during the MCO, this neat little cafe offers diners a chance to feel good inside and out, offering fresh takes on healthy bowls of lei cha that are fully customisable and already proving to be a huge hit with the lunchtime crowd.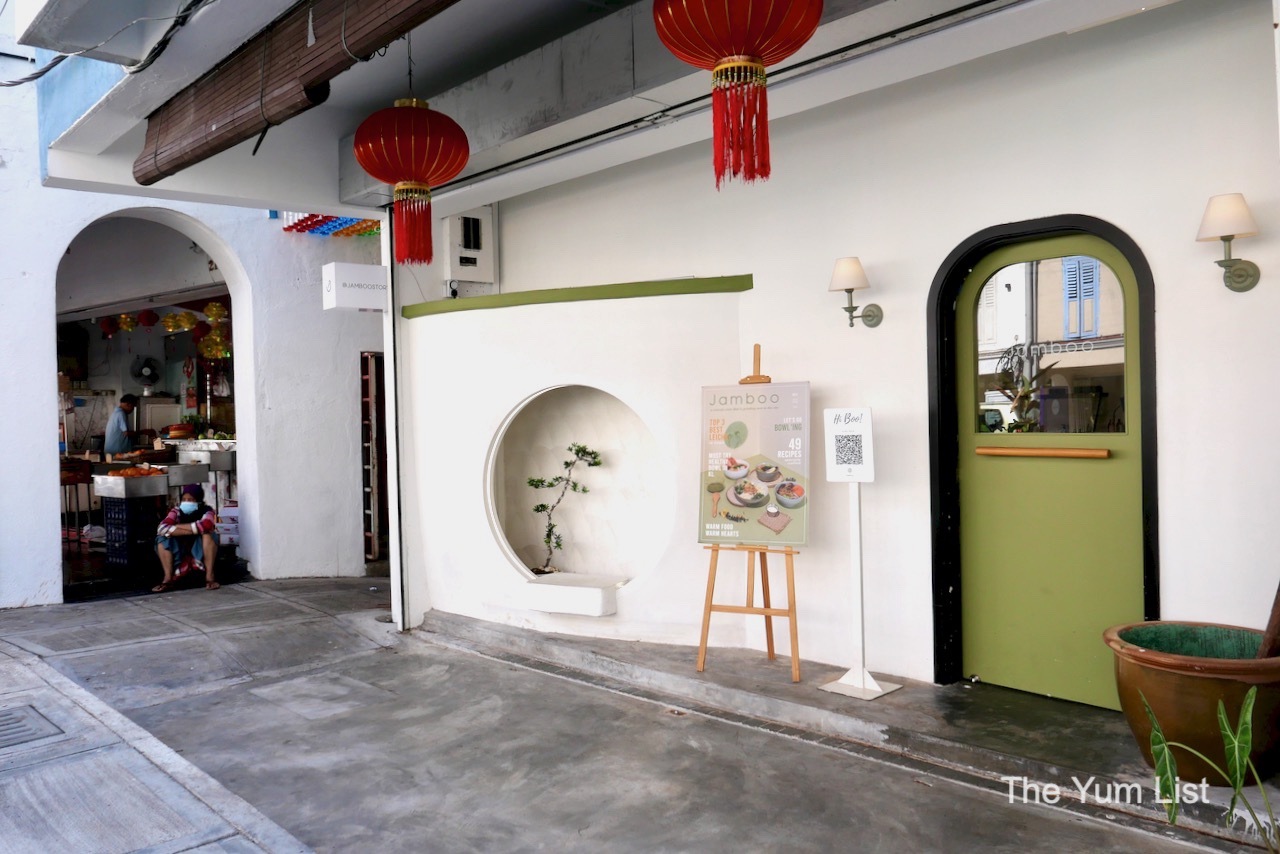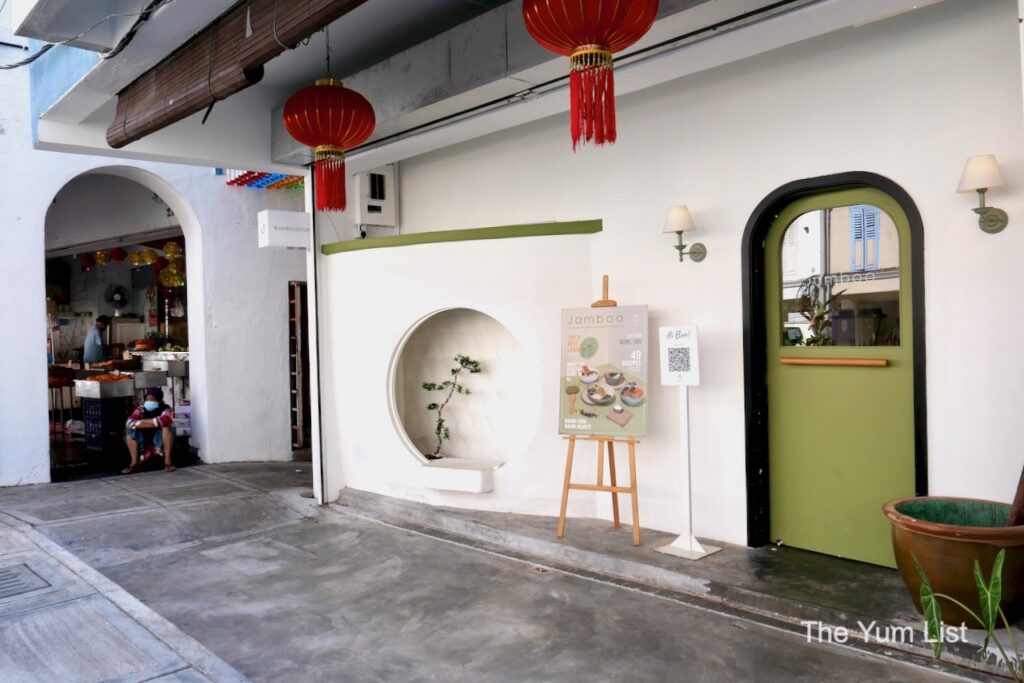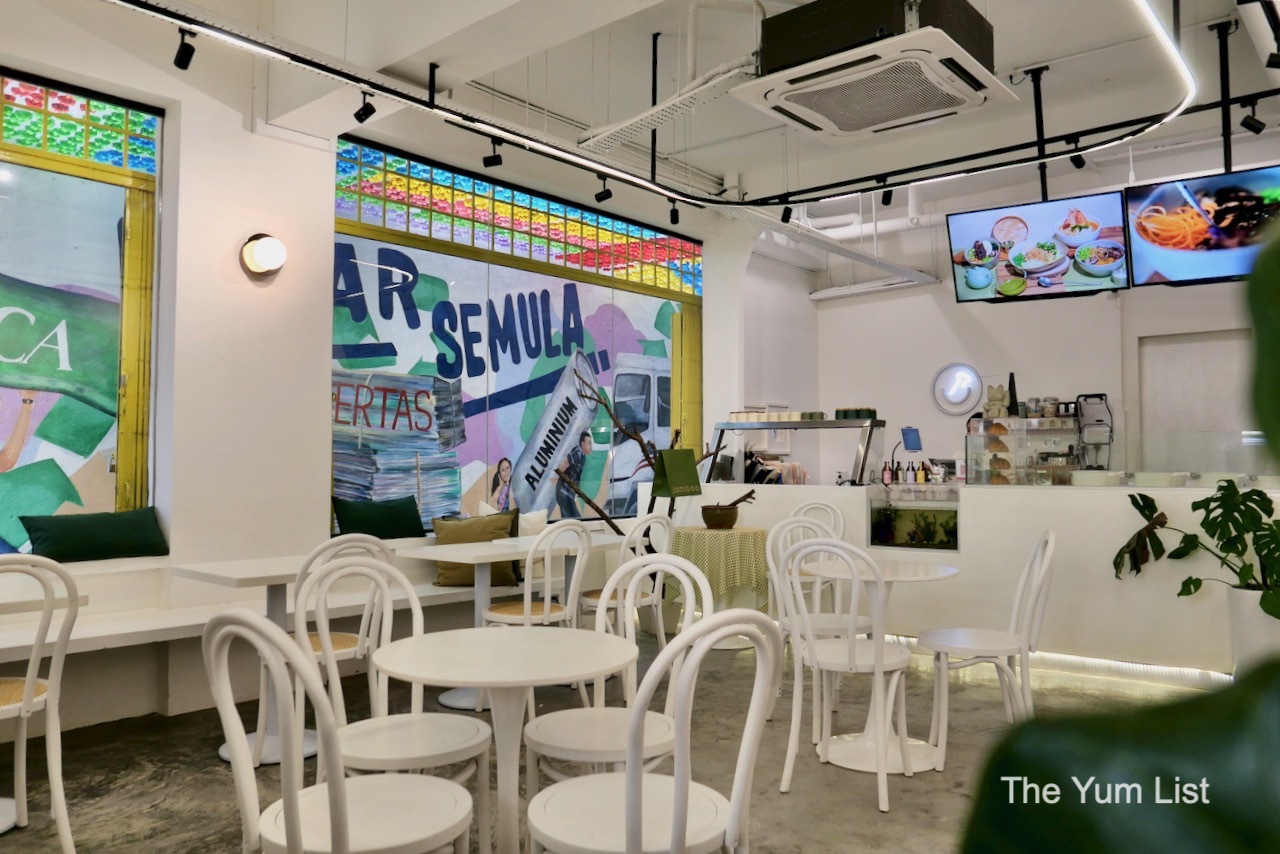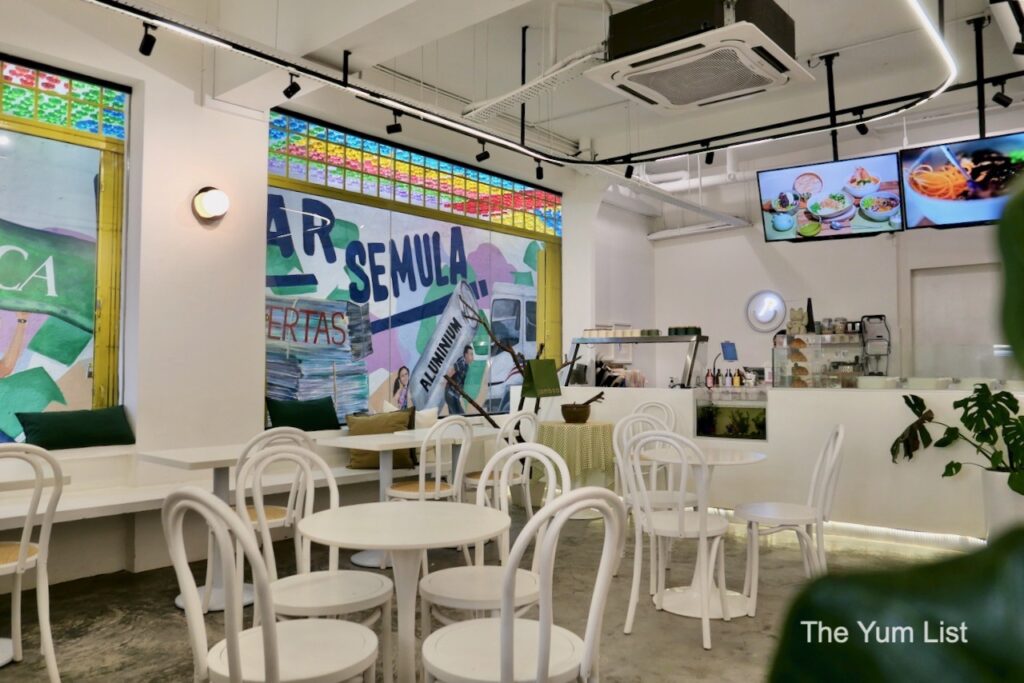 Jamboo Story
Only six months old, Jamboo was created (and impeccably designed) by partners Jenny and James. When their work in the tourism sector was affected by lockdowns and restrictions, they began to offer home-cooked meals for sale. The biggest surprise during this time was the popularity of lei cha, an Asian-style poke bowl that features at least 11 ingredients and a lot of time in the kitchen to create. The crowd knew what it wanted, and so the idea to innovate further and open a dedicated store launched in 2021.
Lei cha describes the work that goes into the dish – lei, meaning 'grind' – and the soup that comes with all of the vegetables and rice – cha, meaning 'tea'. When served, the bowls come dry with the soup beside them. It's up to the tastes of the individual as to whether they pour the soup over the bowl and mix it all together or if they prefer to keep them separate and sip as they eat. With Jamboo, your own preference is encouraged with everything you experience.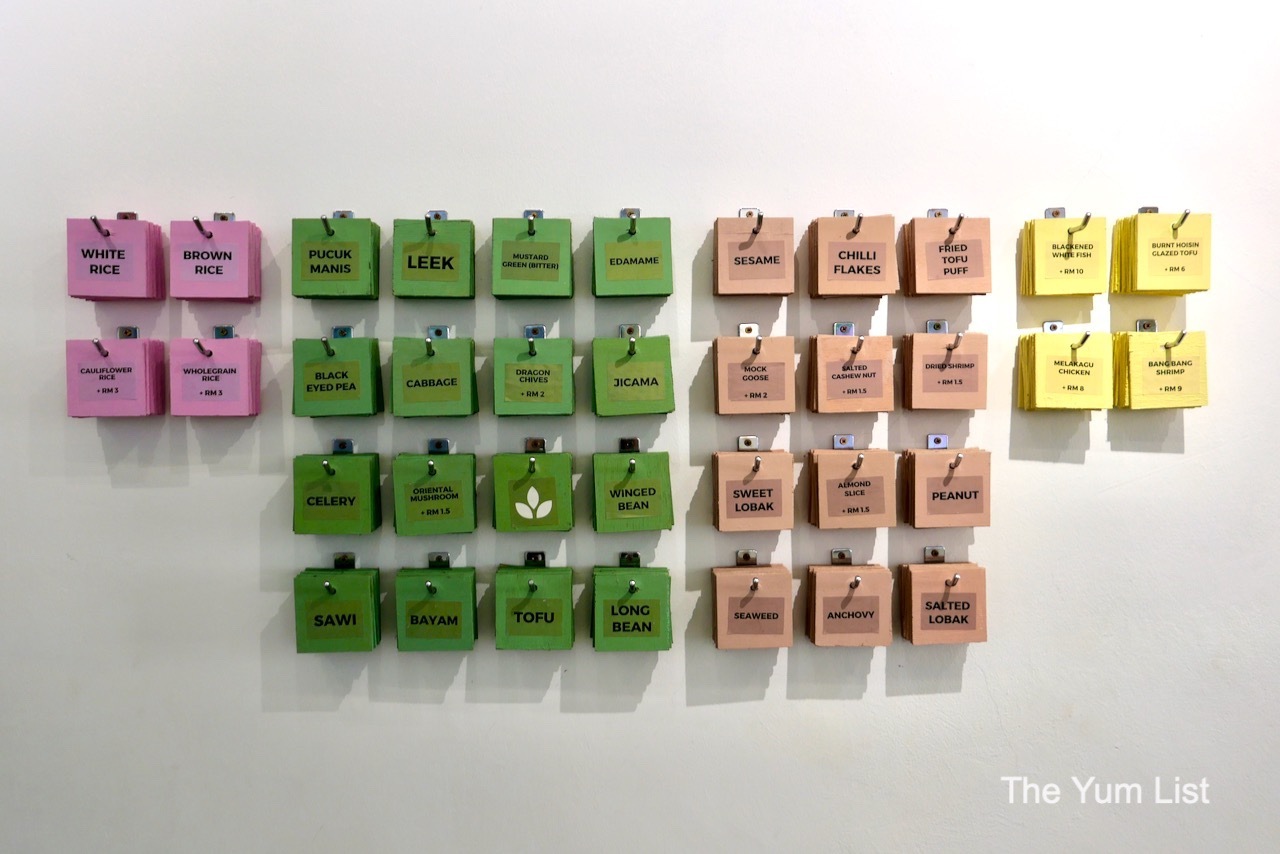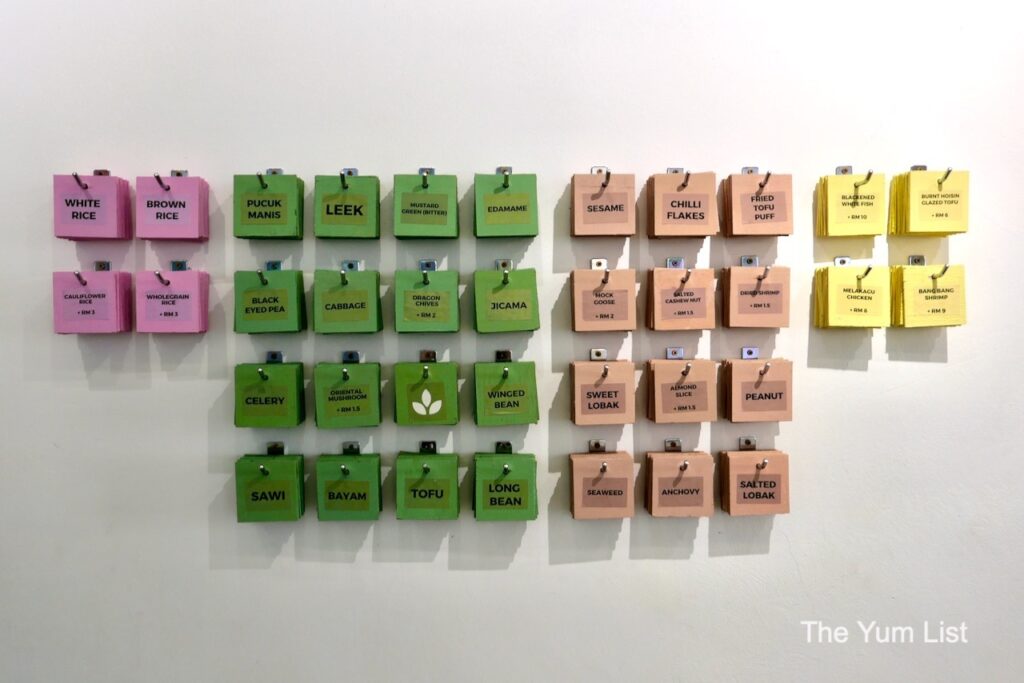 Jennie says that the single bowl informs the entire vision of the business. From modernising the menu by offering protein options and extra add-ons (all available by selecting the tiles off a wall and placing them in your bowl for ordering), to the decor of the cafe and evident amount of thought that has gone into every aspect of Jamboo.
Outside the front door, a traditional grinding bowl has been replicated in an Insta-friendly way. The cafe is airy and light with a mostly green and white colour scheme, which allows the vibrant colours of the dishes and drinks to stand out. The menu has been designed like a magazine, and there are beautifully produced videos of the cooking processes playing above the counter. I've never been to a small business that behaves like an eco and health-conscious international lifestyle brand before!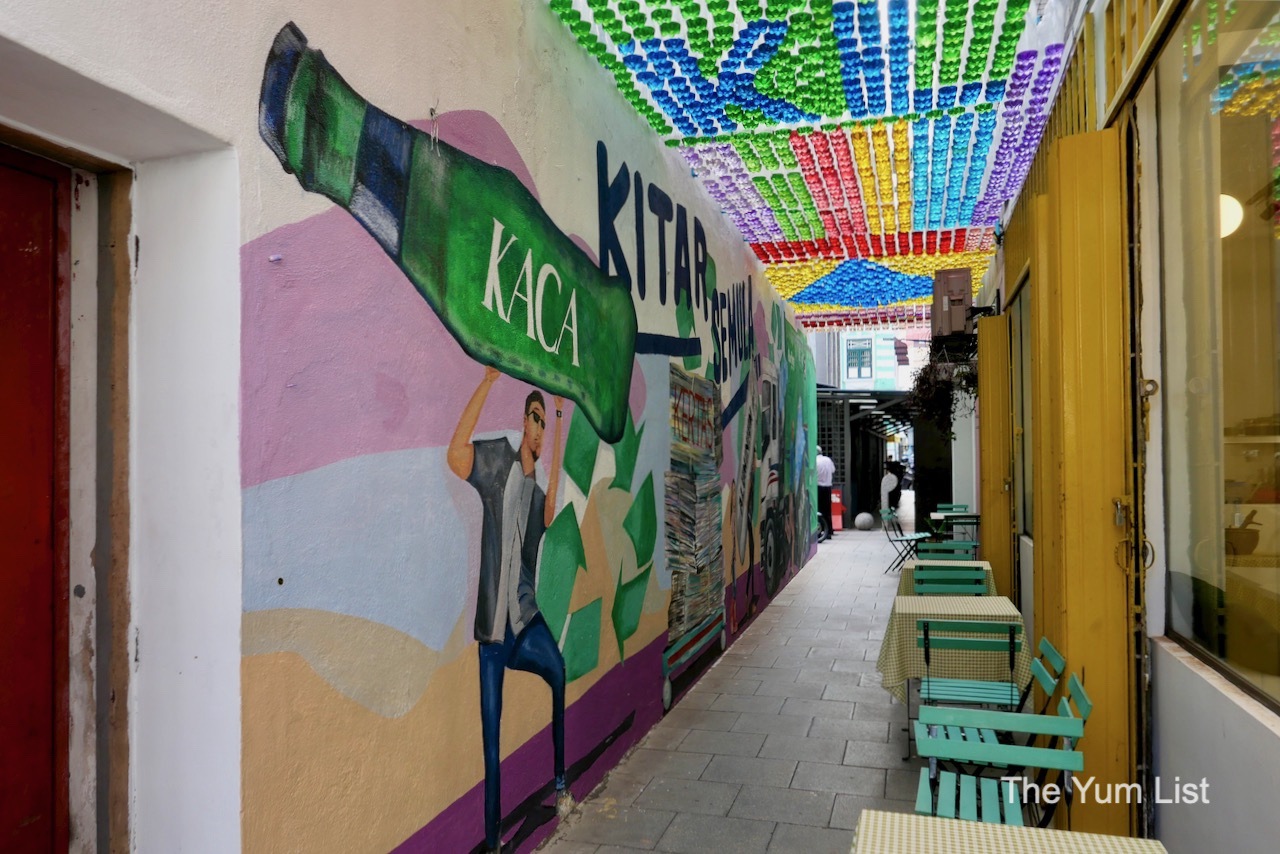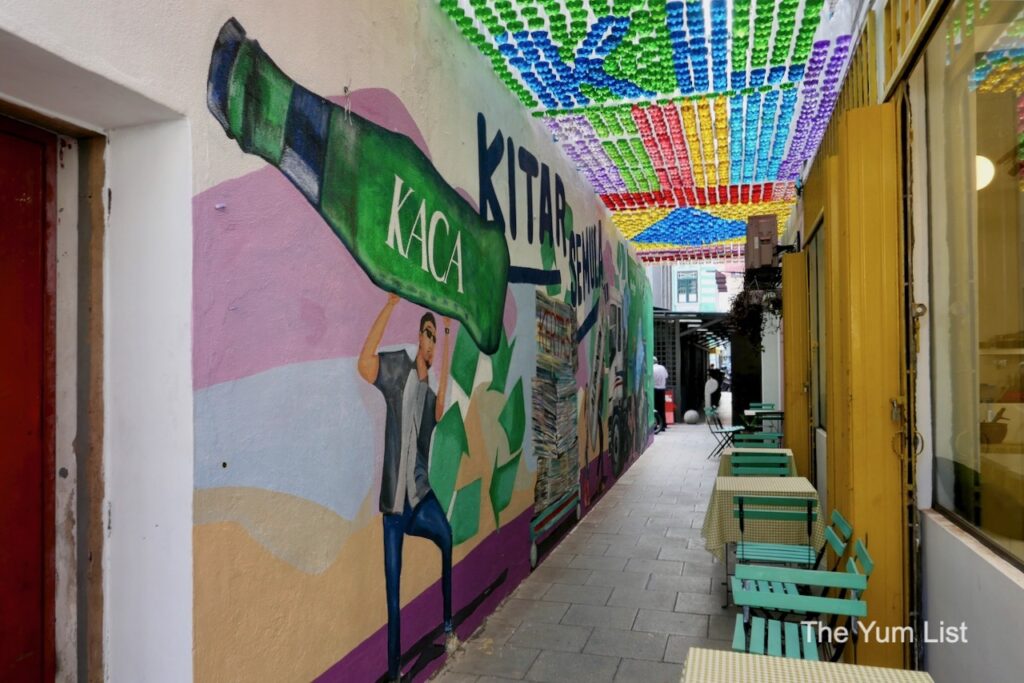 Jamboo Menu
Let's start where it all began. The signature Lei Cha Bowl (RM22) is a crunchy combination of jicama, cabbage, beans, leek, preserved radish and tofu, sitting atop white or brown rice. The soup that accompanies this dish looks green tea-infused but is actually a smooth blend of basil, sesame, coriander, mint and beans. I opted to pour half on the vegetables and sip the rest, which allowed me to experience a whole range of clean and subtle flavours in each form.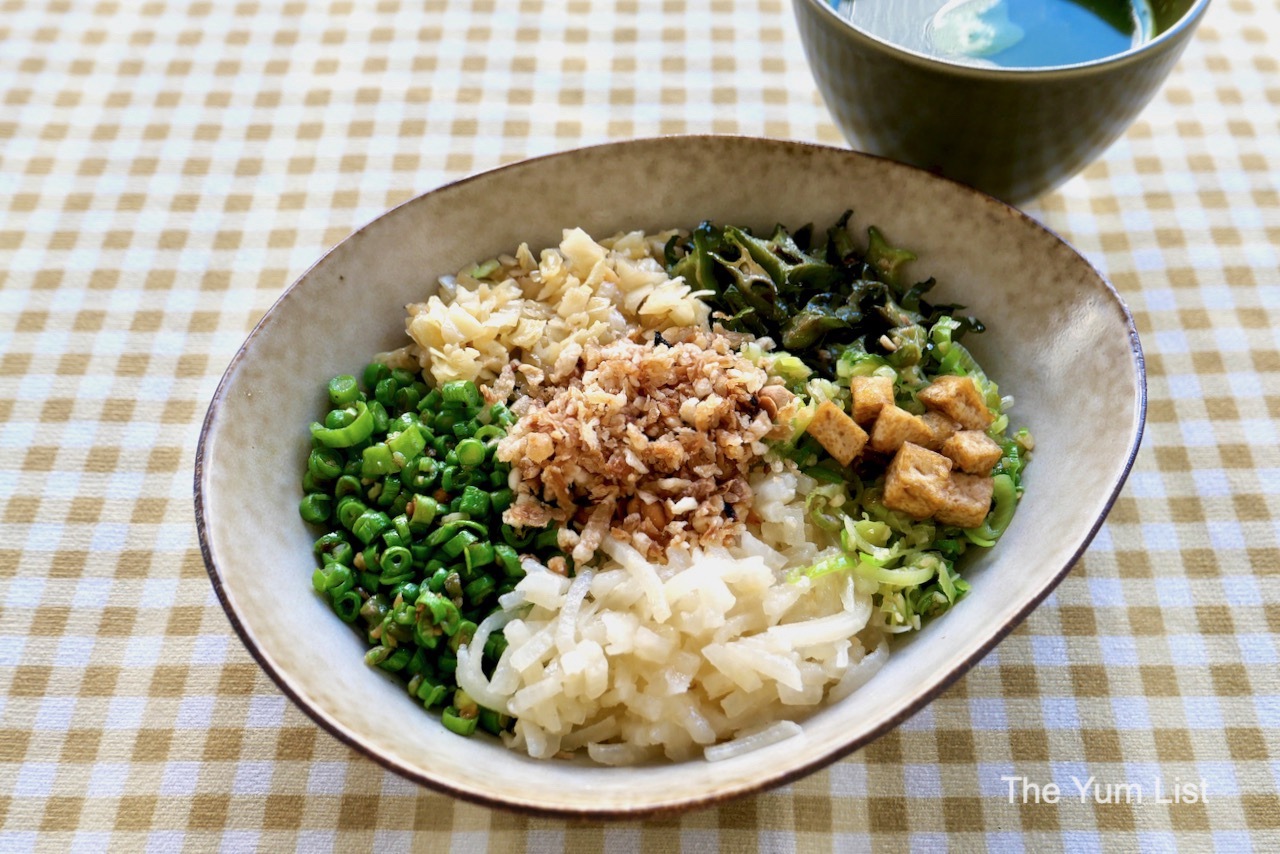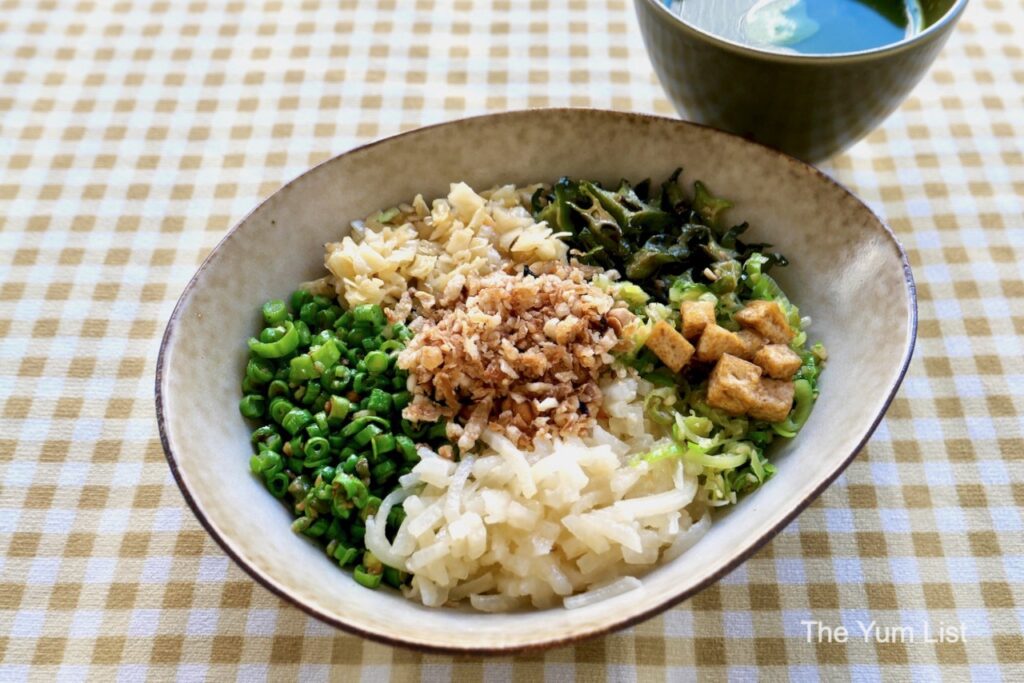 The Sarawak Laksa (RM26) was such a warm and delightful offering, inspired by James's hometown. It combines prawns, shredded egg crepes, vermicelli noodles, bean sprouts and shredded chicken in a truly hearty dish with a mild spicy heat that even I could handle.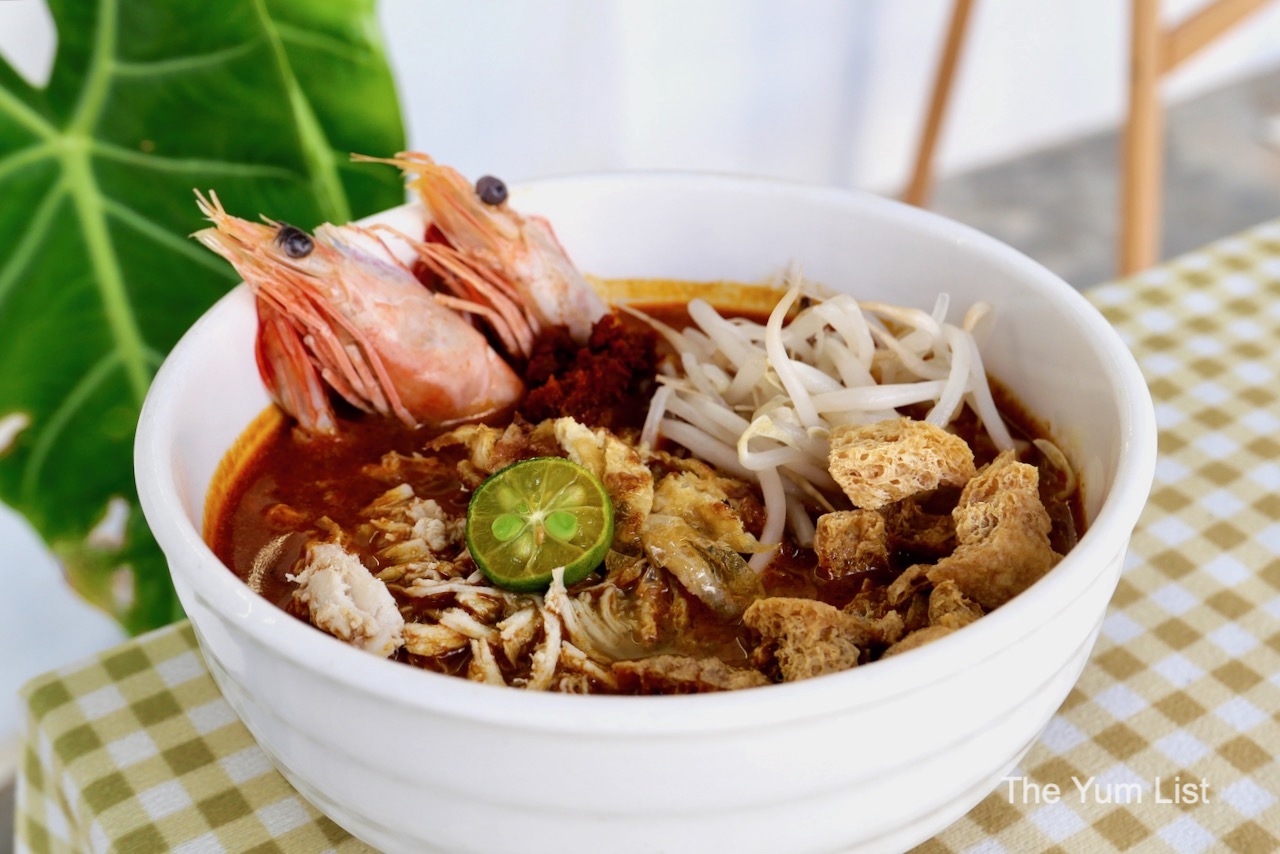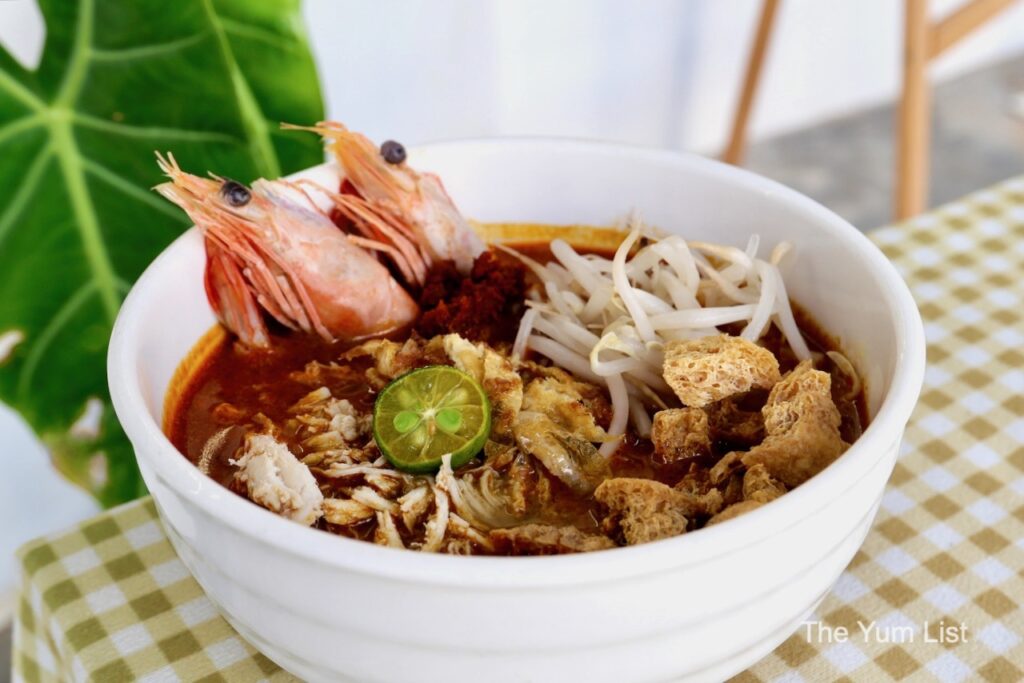 Vegetarians will rejoice at the Jamboo offerings. A tasty standout, the Green Bowl (RM20) serves hoisin tofu, brown rice, black-eyed peas, cherry tomatoes, jicama, red onion and crispy cauliflower with a light curry aioli. For those after some meat protein, other Jamboo Selection bowls come with satay, seasoned fish, or the very easy to eat gula Melaka-infused chicken of the Melakagu Bowl (RM24).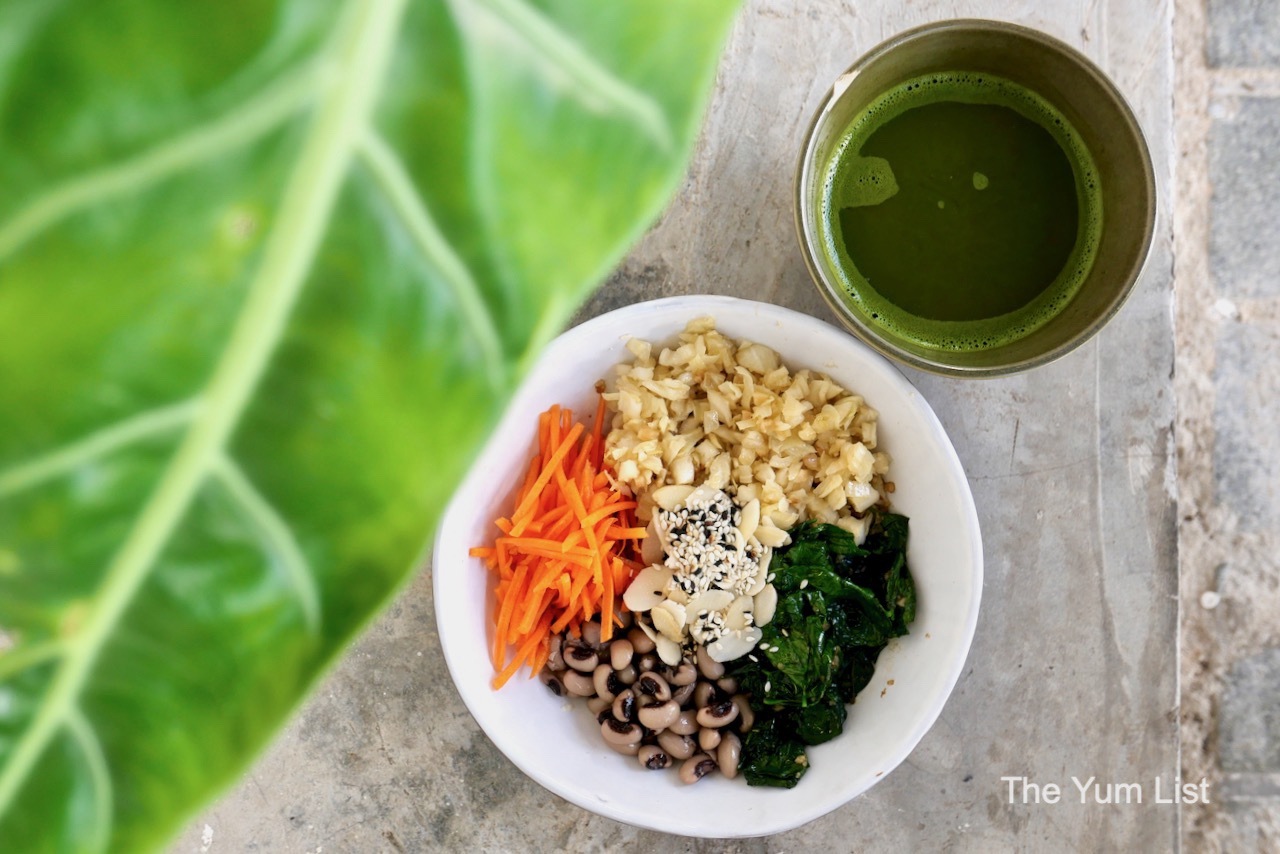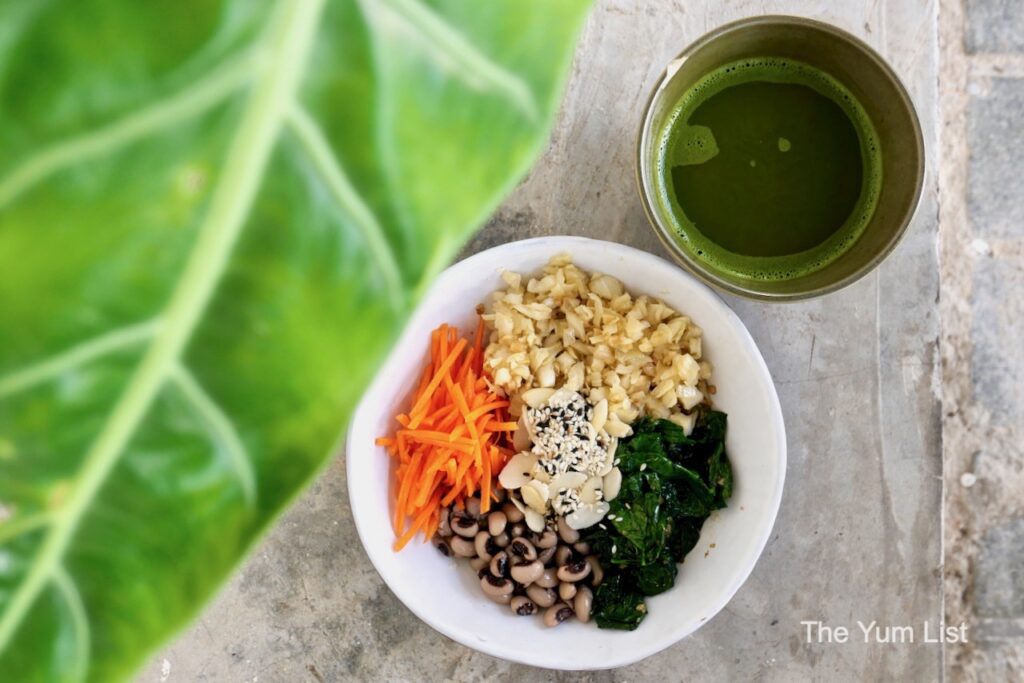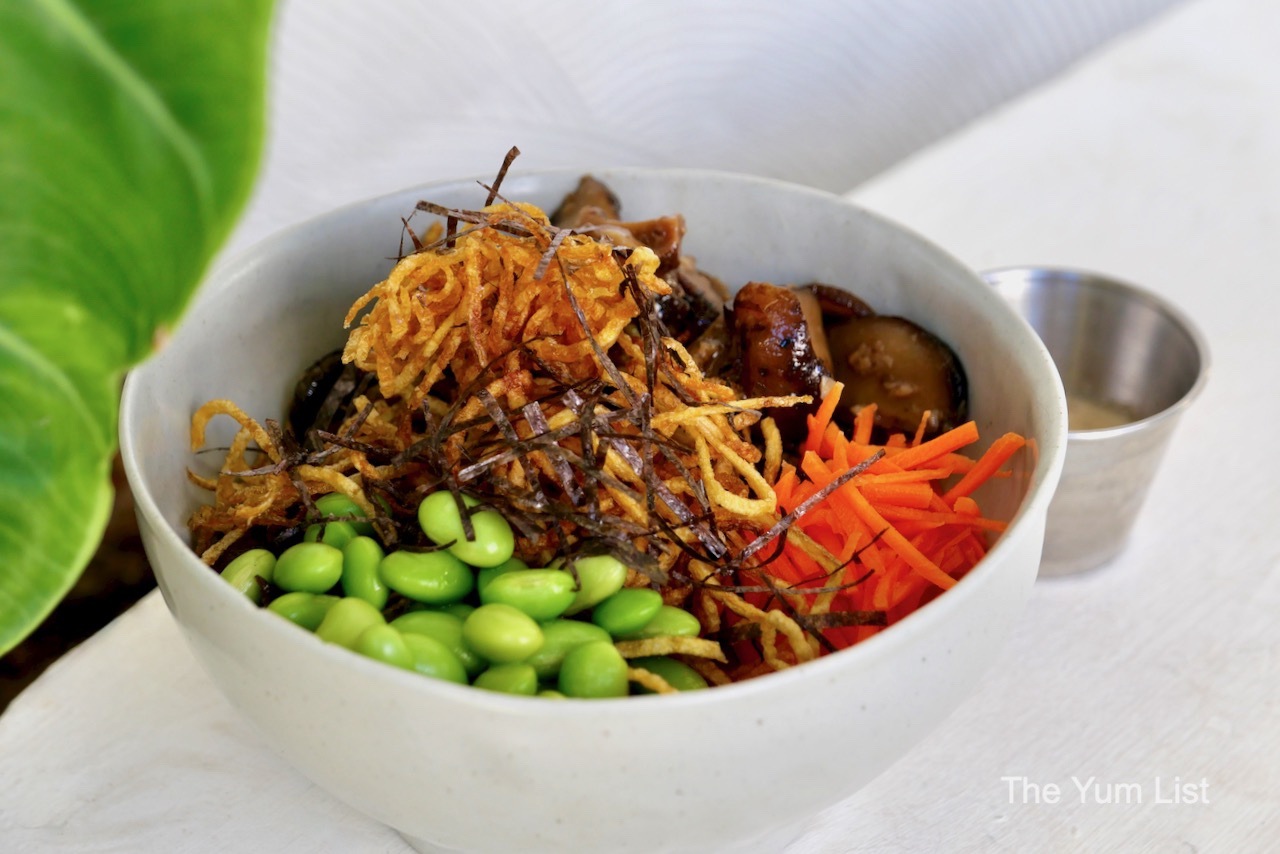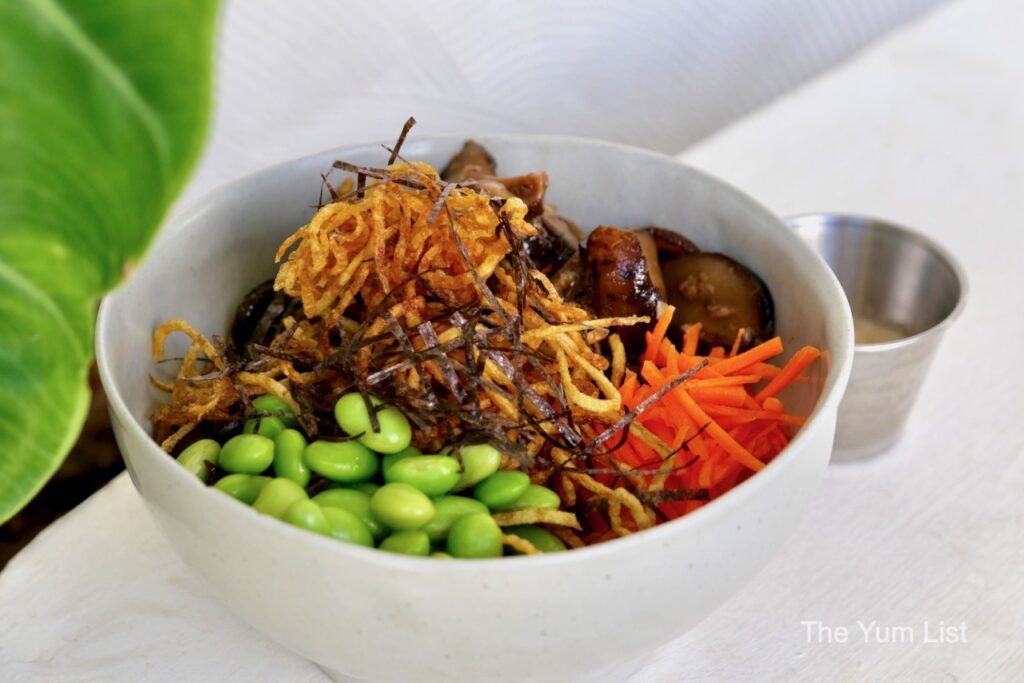 If you're after lighter snacks, the Satay Belakang (RM22) provides a tasty sauce with chicken breast skewers and cubed vegetables for dipping. The Crispy Cauli (RM16) was so delicious I could not stop questioning whether a vegetable was involved at all; the fried florets are more like a unique doughnut chunk waiting to be dunked in yuzu aioli.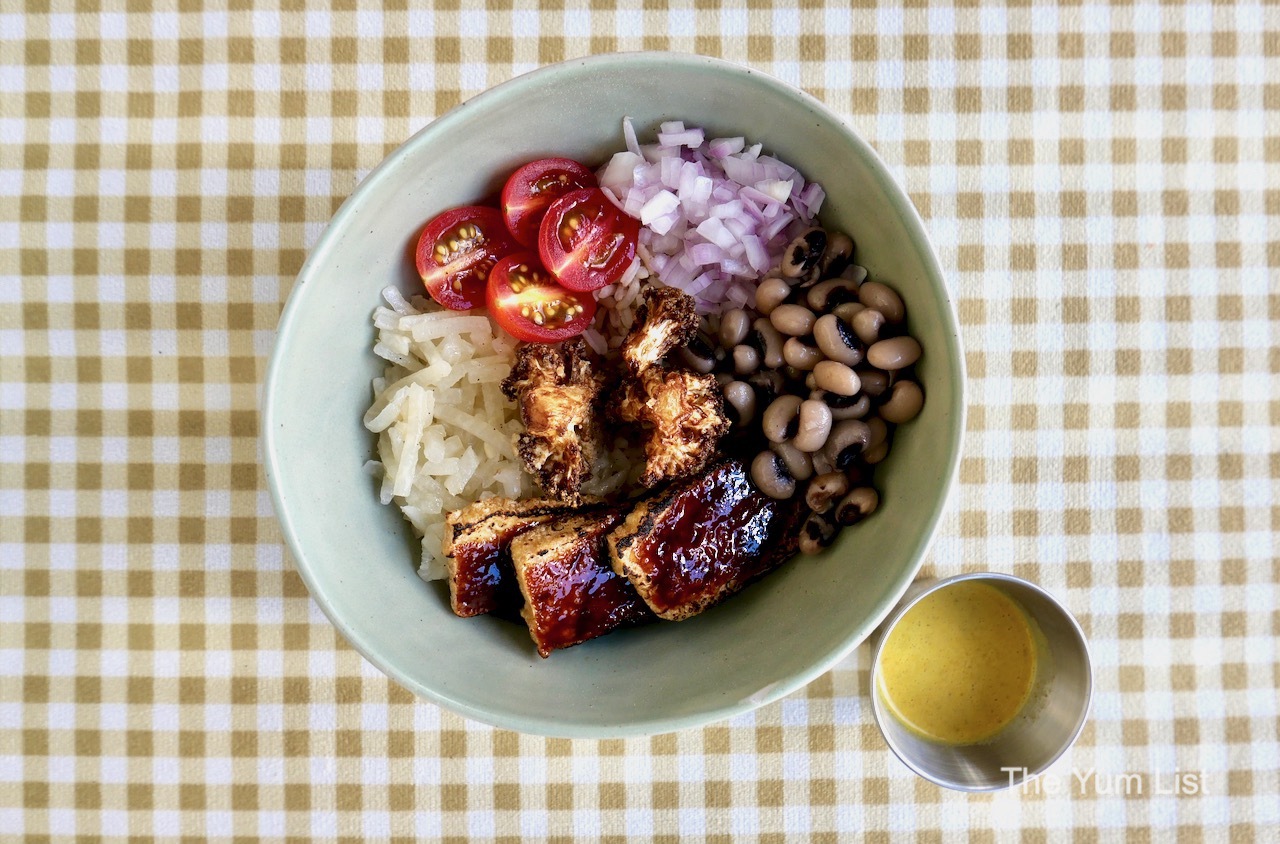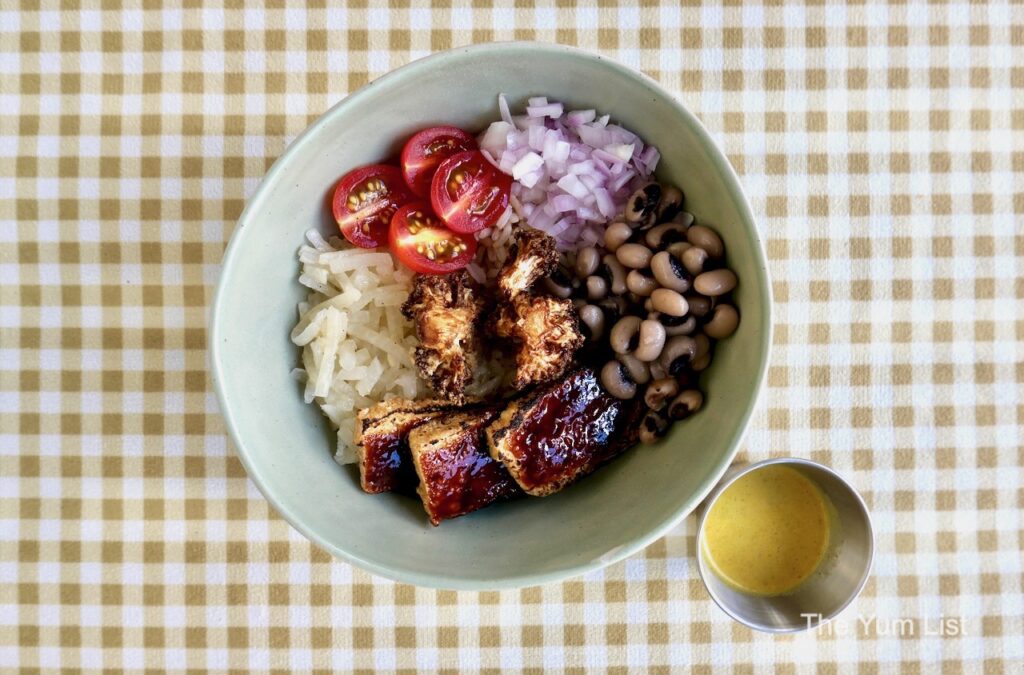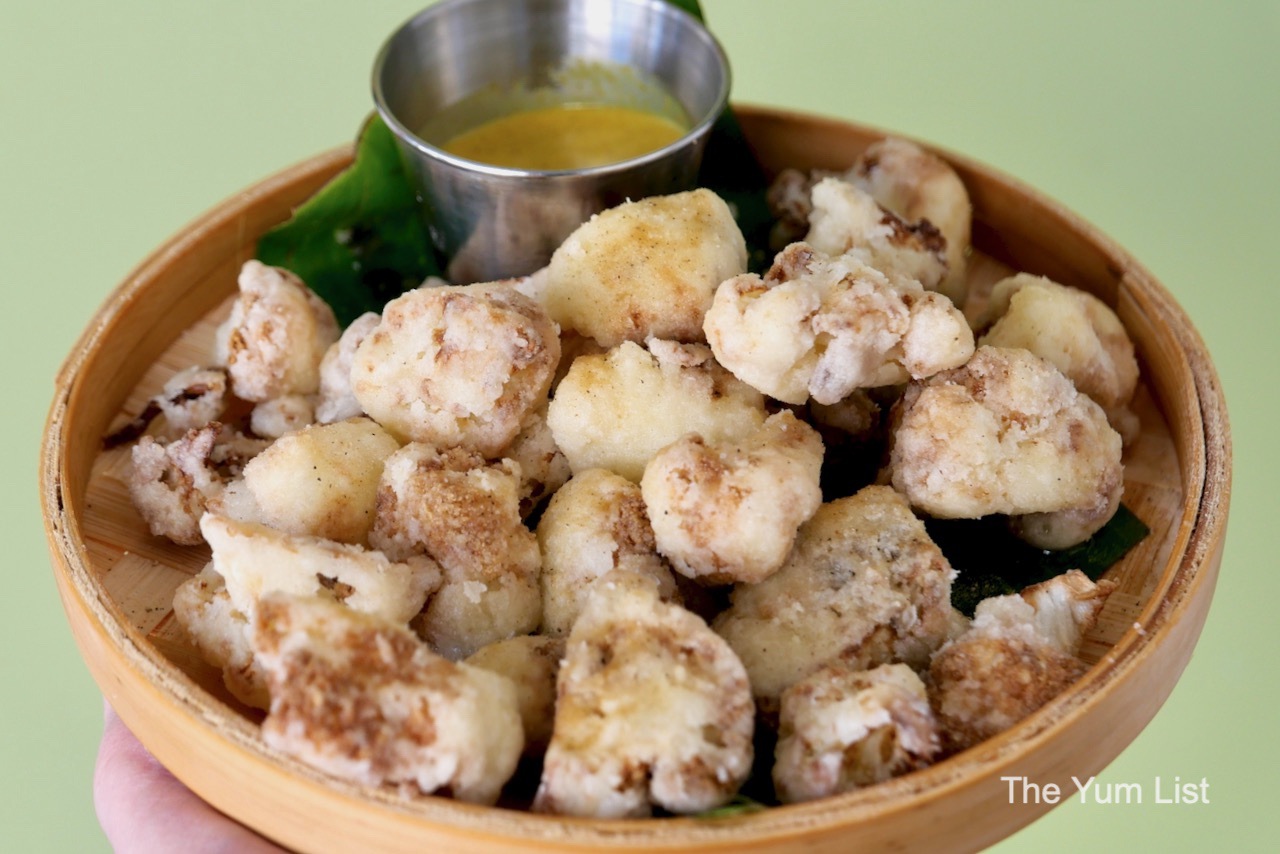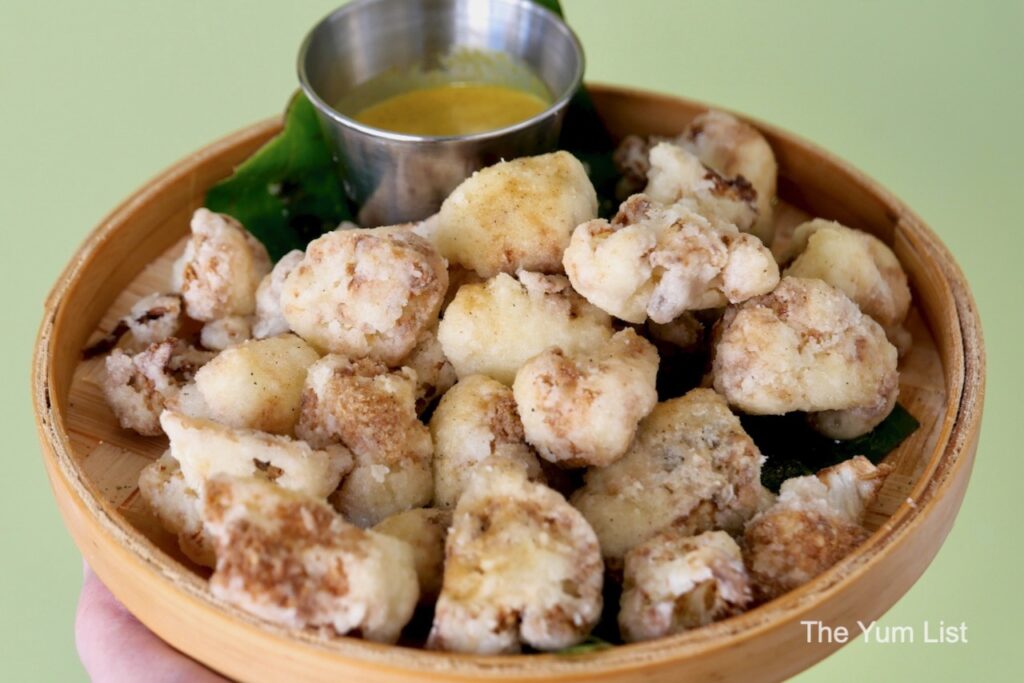 If you're an inept cook like myself, you'll be overjoyed to learn that Jamboo offers everything in environmentally safe cornstarch packaging to take away.
Drinks Menu
More pops of colour arrive at the table in the form of the house drinks. Jamboo produces their own brand of flavoured kombuchas – Jamboochas, obviously – and the Lavender and Rosemary was a fragrant and fizzy delight. Try the Chill, Boo, Chill (RM15) mix of guava, probiotic and fizz for something light and refreshing, or the Sweetie Smoothie (RM15) for purple sweet potato, milk and raw honey in a shock of colour with a very light flavour.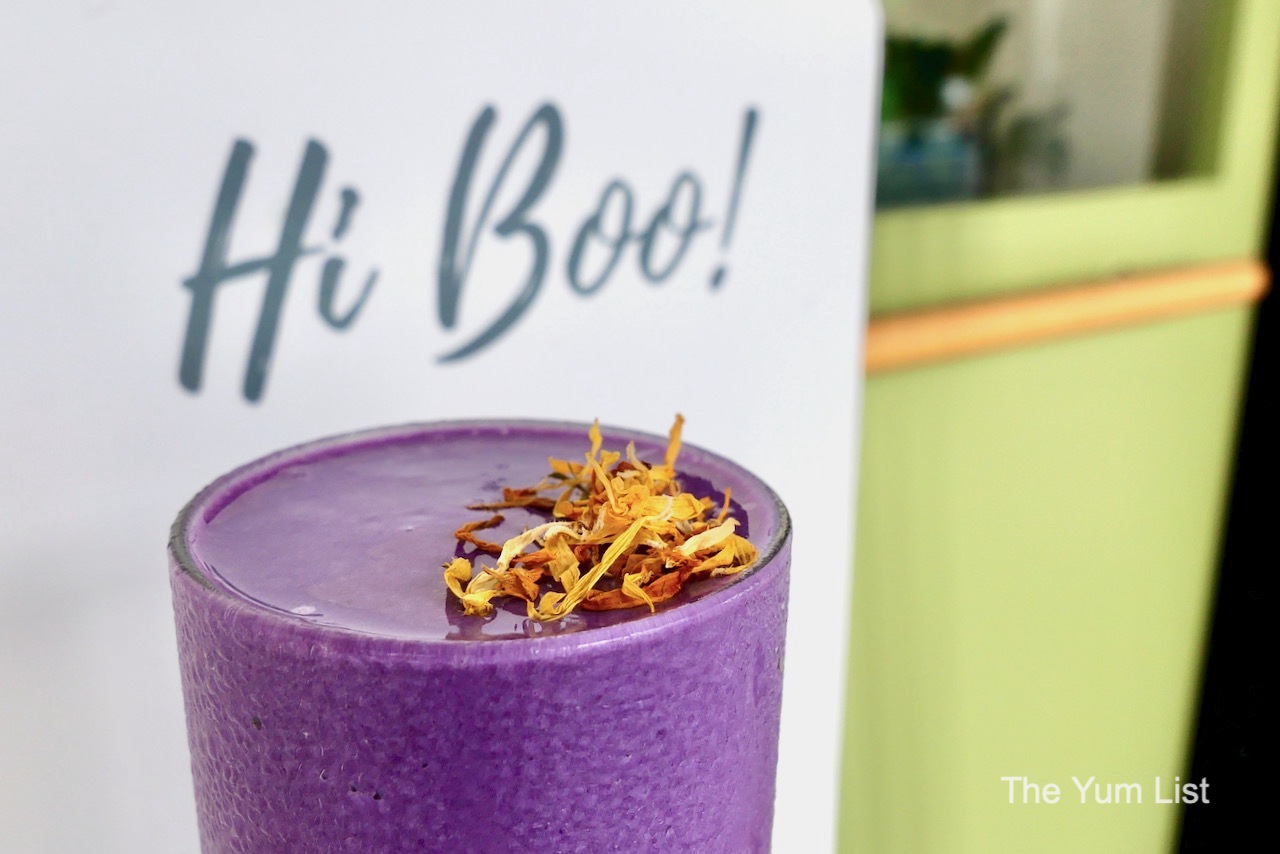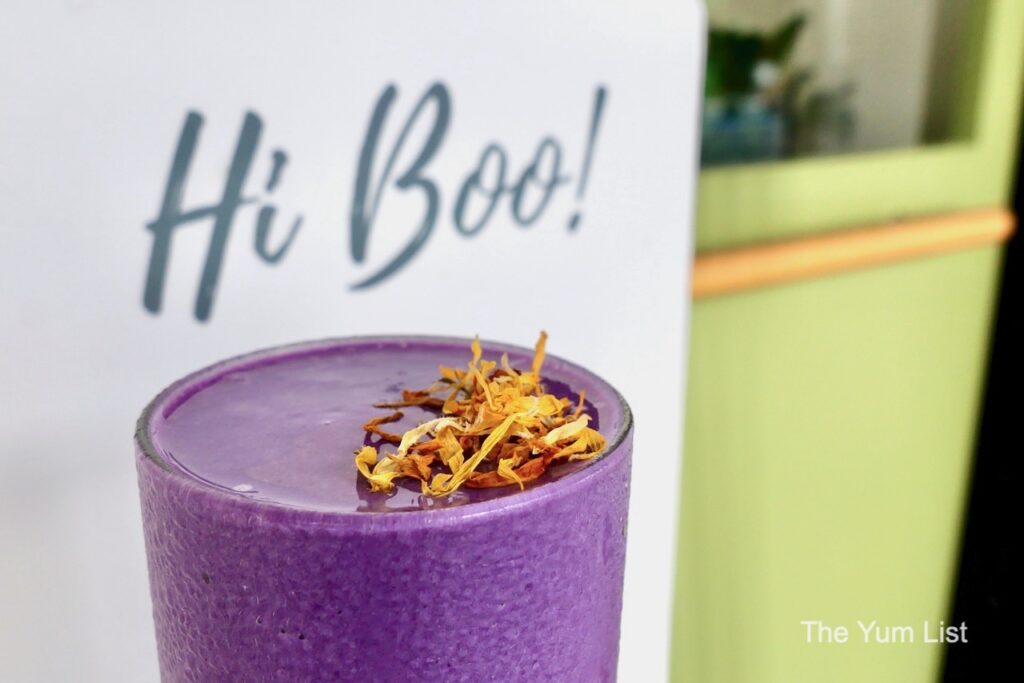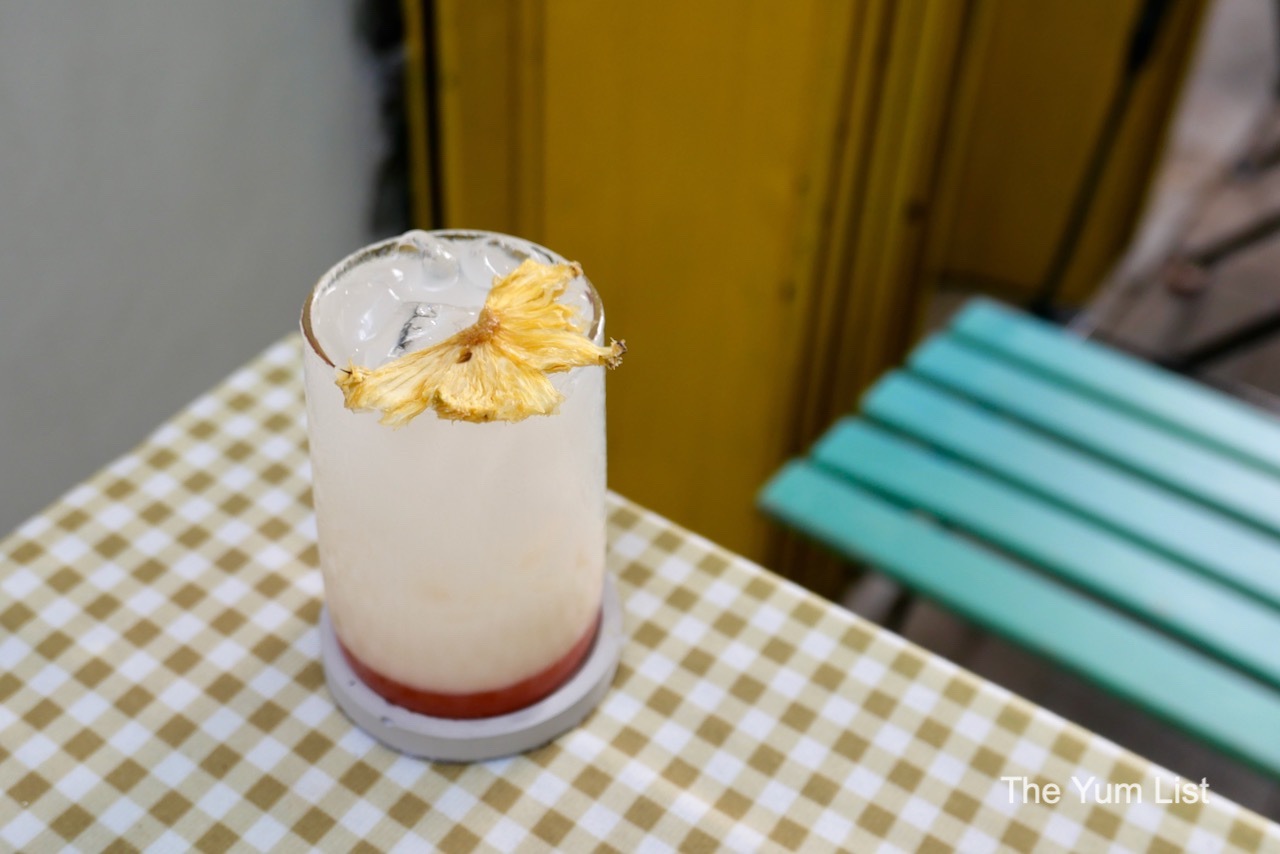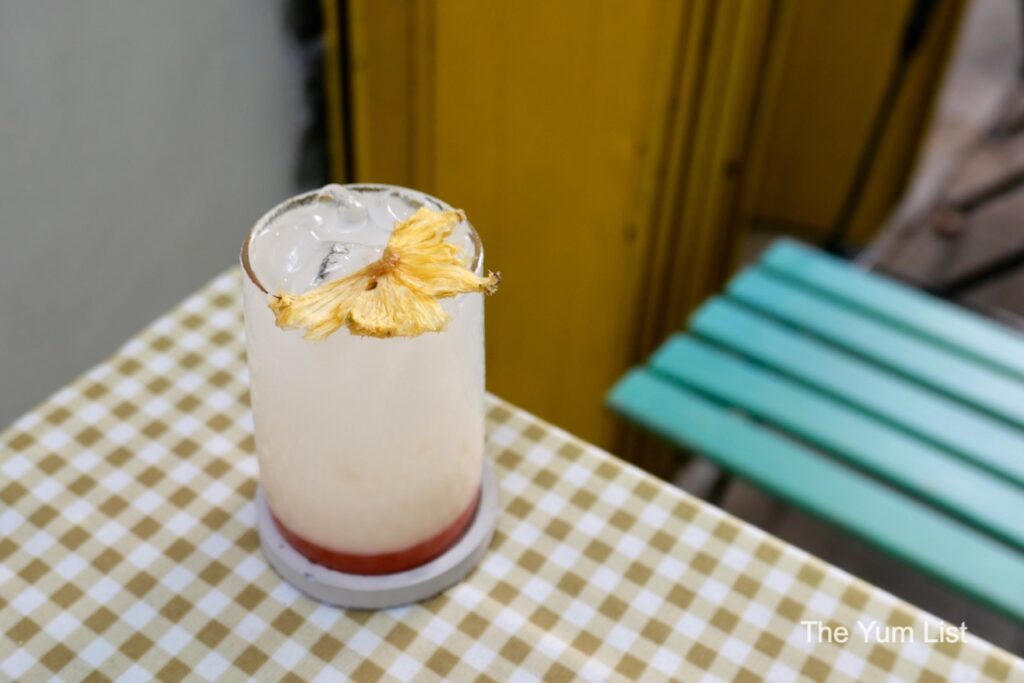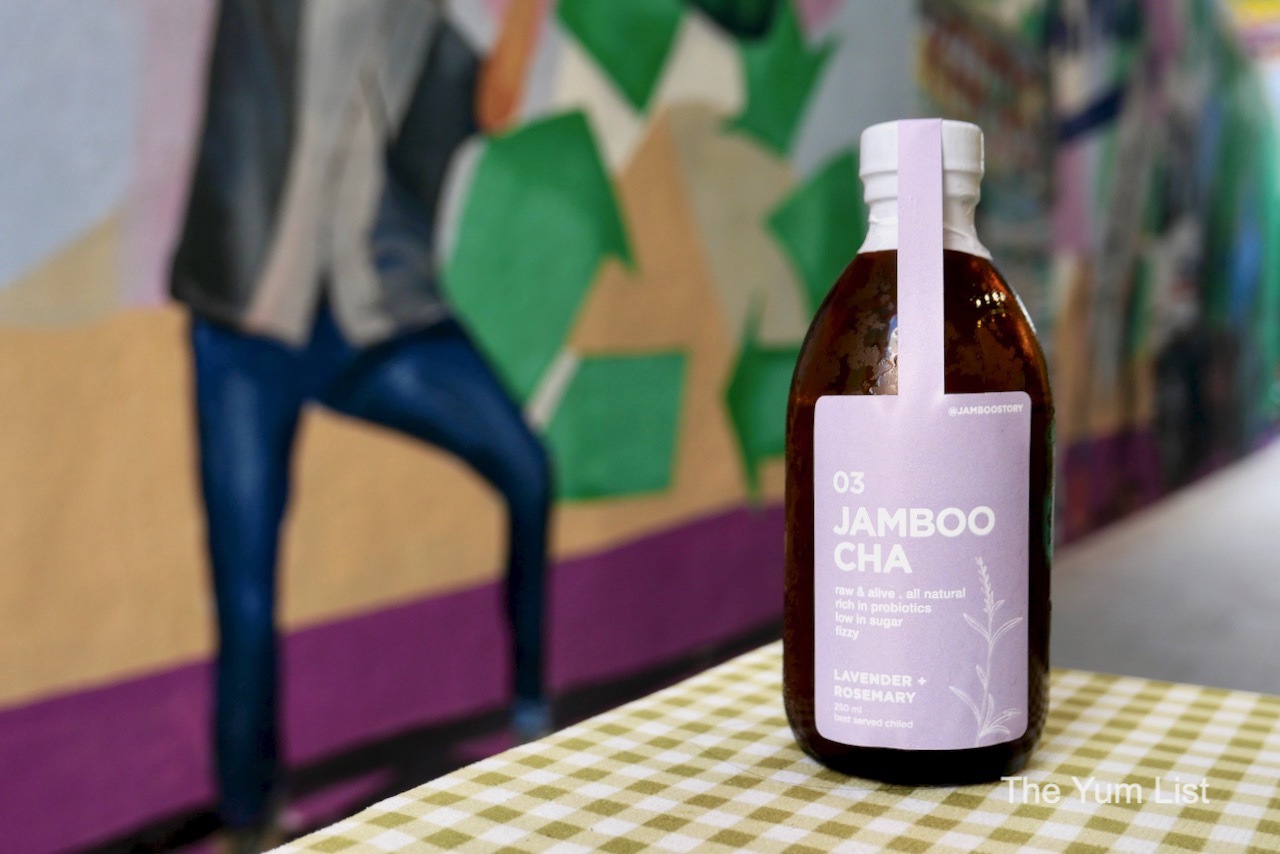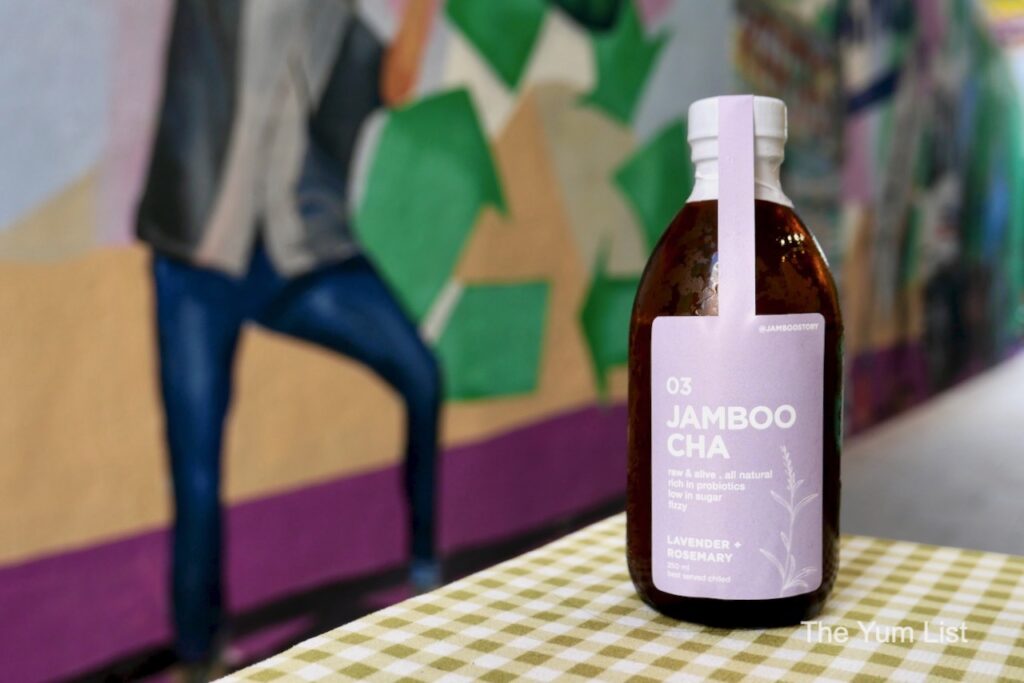 Jamboo also offers hot brew teas and coffees. If you don't feel like sitting in or turn up when they're heaving, you can pop around the corner to Jamboo Alley, where your order can be handed to you through a hole in the wall. You'll want to spend a moment in the alley anyway, which the team reinvigorated with the help of a government grant and some unique, sustainability-inspired artwork hanging from above.
Reasons to visit Jamboo KL: They know what they're doing. Jennie, James and their team have planned, tested and refined their recipes to offer an infinite selection of healthy and tasty food and drink to every palate. The ambience is very relaxed on such a busy street, and it feels like one day we'll all be able to say, "You know how there's a Jamboo on every corner? Well, I ate at the very first one!". Matt was mightily impressed by the Crispy Cauli and Sarawak Laksa, while Monica loved the clean mix in the Lei Cha bowl and never passes up a good kombucha.
Jamboo KL
19G, Jalan Tun H S Lee, City Centre,
50000 Kuala Lumpur, Malaysia
+6 018-203 8664
Instagram @jamboostory
Jamboo Opening Hours
Monday, Wednesday, Thursday, Friday: 9:30 am – 7:30 pm
Saturday & Sunday: 8:30 am – 7:30 pm
Discover more of the food and beverage scene in Chinatown here, and stay up-to-date with the latest gourmet and travel recommendations for Malaysia here and here.