Playte New Location, New Menu
Words: Monica Tindall
Photos: Rich Callahan
Playte, a contemporary Malaysian restaurant in Bukit Damansara, has recently shifted locations and updated its menu. We think both are good moves on their part. The new setting provides more of an intimate dining location on the fourth floor (above Chiqui Don and Meat the Porkers), and the latest menu is fresh and refined. There are exciting times ahead for this team.
Playte New Location
Playte has doubled in size since its relocation, now offering a private room seating up to 18 guests (or divided into two, seating 10 and 8), and their main dining hall is large enough for 40. A translucent wine cellar entices wine lovers at the entrance and a dry-ager invites looks of envy from many a home-chef. The style continues to be minimalist and modern with pale wooden furniture, cool grey walls and a long glass panel allowing a view into the kitchen.
Chef Brendon Chen and his team continue to offer a value-for-money menu, but we see maturity in their recipes and techniques. The dishes have evolved, their manner refined. This young crew is worth following.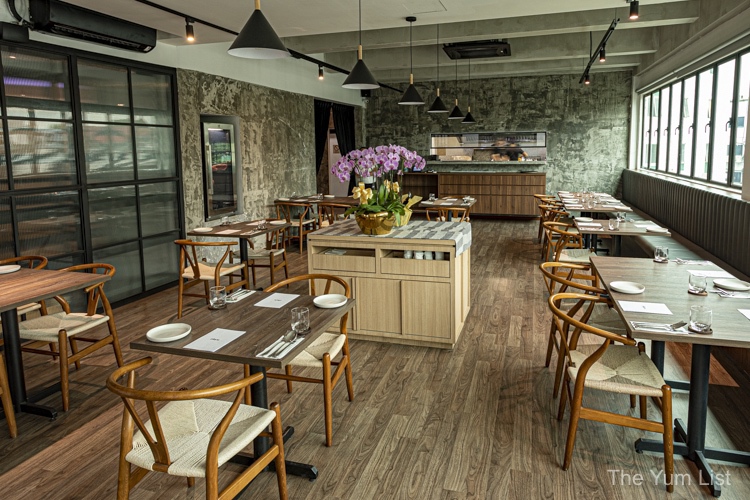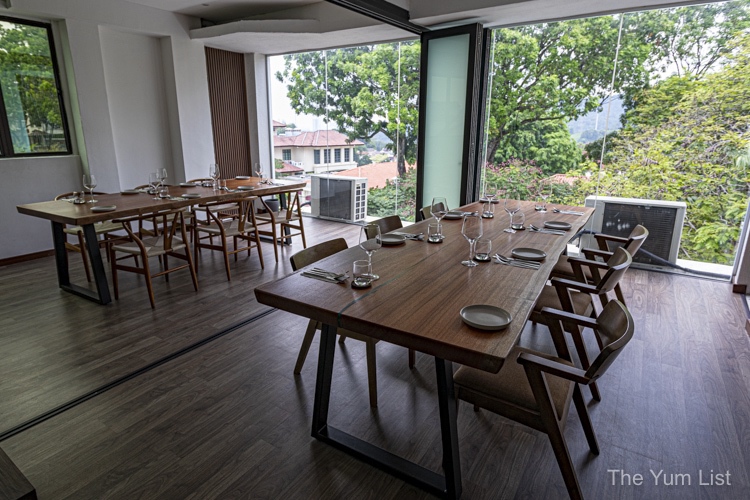 New Menu at Playte
I appreciate the straightforward layout of Playte's menu into Smaller, Bigger and Sweeter sections. It's easy to navigate, and with the key ingredients listed, you can make informed choices about your meal.
Smaller
I find it hard to resist the creamy, drooly middle of a good Italian Buratta (RM 52), so it's no surprise, it's our first order. Strawberries, heritage momotaro tomatoes and fresh tarragon break up the palette of white and slice through the velvety, young cheese with refreshing acidity. There's something more, though, a rich tomato jam, and the berries have been semi-dried. This adds a layer of sweetness. This might be my new favourite burrata dish in KL.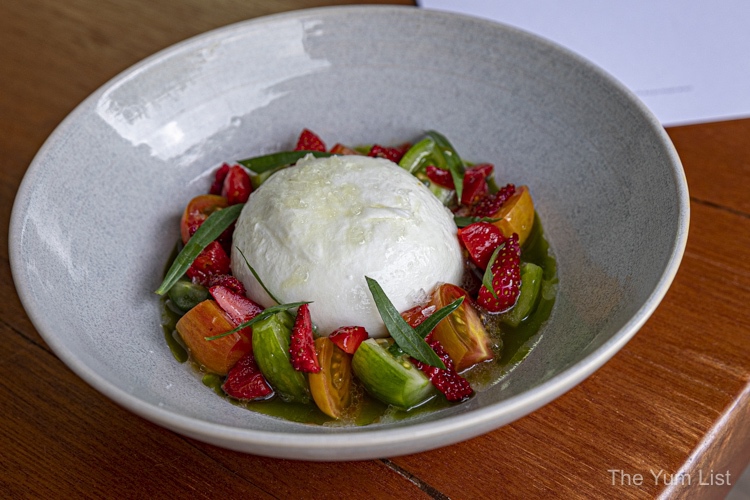 You know I'm a sucker for veggie dishes, and Playte's Salad (RM 28) is a palate-pleaser for both Rich and me. It's a delicious and diverse bowl of organic vegetables dressed in a kombu vinaigrette with a mentaiko sauce ringing the plate and adding a splash of colour. For further visual appeal, charred baby corn, zucchini, kale, and butterhead lettuce are sprinkled with beetroot powder.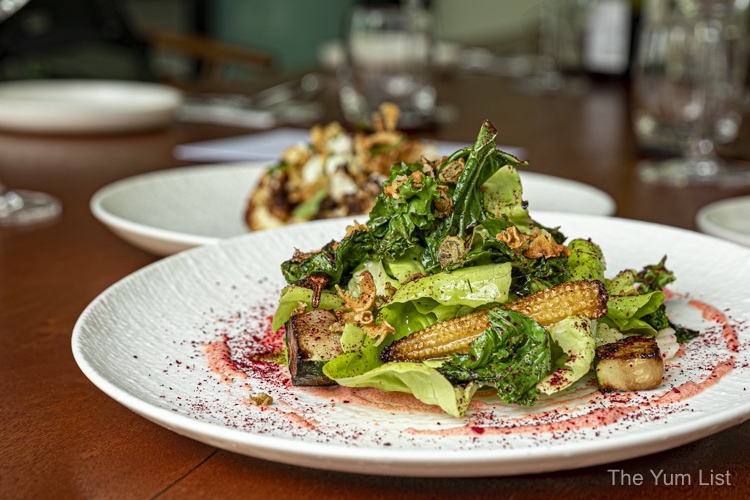 I'm overjoyed that Cauliflower (RM 28) is trending, and I make it a point of trying every cauli dish I can find. Playte's version sees caramelised cauliflower with a mushroom Marmite glaze accompanied by cauliflower purée and raisins. Vegemite's supremacy over Marmite aside, this is a darn tasty recipe. Fermented mushrooms blended with Marmite give an earthy, umami flavour and cauliflower puree, pickled cauliflower, and homemade raisins compose a melody of different textures.
I would have never thought that a dish as fancy as Playte's Cold Capellini (RM 88) would be a top delivery item, but that is actually where the recipe originated. Over various MCOs, they were selling this dish in the 100s. The elongated tangle of pasta is topped with raw scallops, prawns, red and green seaweed and ikura. Made in-house, the dressing has a lovely vinegary tang to it. Chef Brendon reveals some soy, wasabi and "secret" seasoning inside.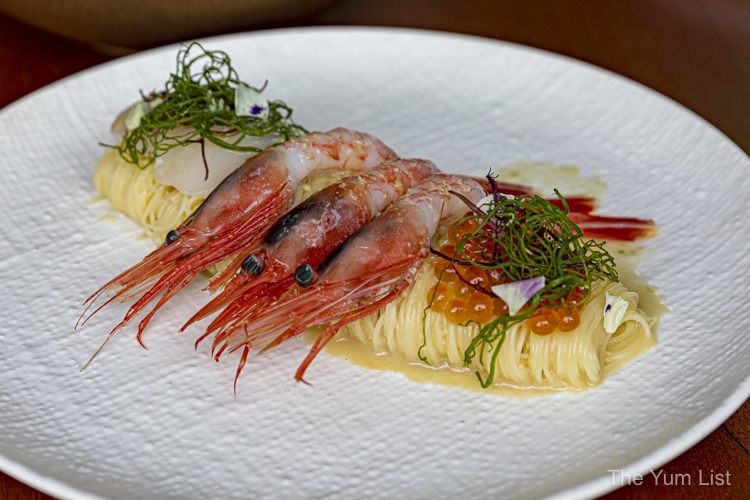 Bigger
If there's one thing not to miss on Playte's new menu, it's the Duck (RM 78). Not only is it local (Bidor), but it's also dry-aged in house for seven days. They have managed to keep the flesh tender while coveting a crispy skin with just the thinnest layer of fat between the two. On the side, there's dehydrated and rehydrated purple carrot (intense and chewy and sweet), pickled goji berries (naturally sweet with a light tartness) and radicchio (mildly bitter).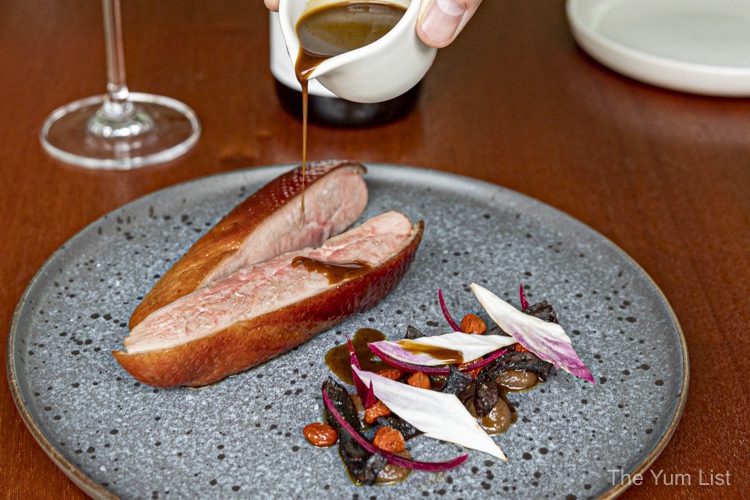 Truffle (RM 78) is a rich and filling meat-free choice with handmade tagliolini (fresh egg-yolk pasta cut into long thin ribbons). The slow-cooked egg crowns the bowl, just waiting to be split and spill. The best way to eat this dish is to break the egg and mix it with the summer Italian truffle sauce, plentiful truffle shavings and grated parmesan.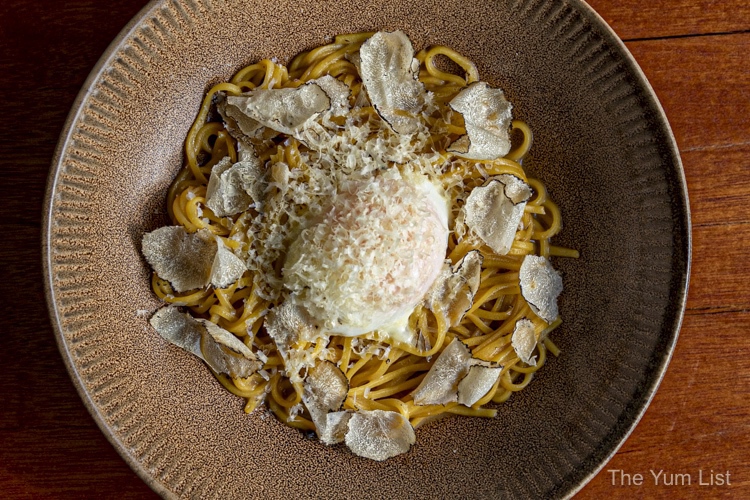 Sweeter
Desserts on Playte's new menu are just as thoughtfully designed as the savoury line-up. Strawberry (RM 28) is mildly sweet, mostly refreshing and a perfect ending to this meal. An icy cold mound of strawberry sorbet sits with compressed strawberries macerated in black pepper syrup, Thai basil granita and yoghurt cream.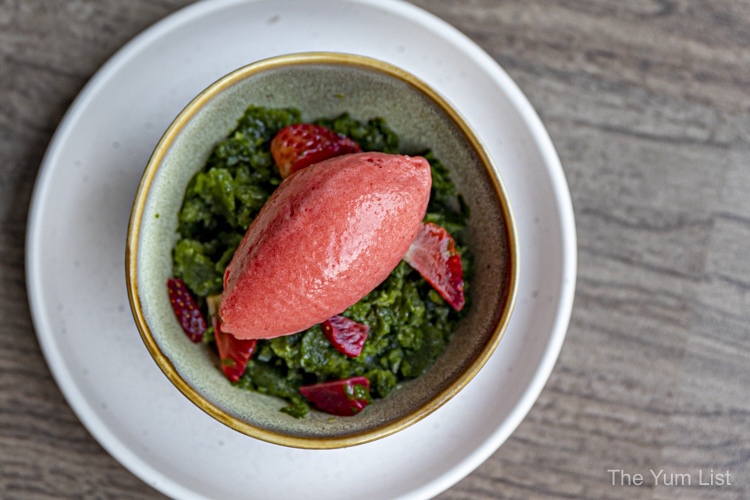 Playte's New Location – Wine
Playte's wine list will grow over time, but truth be told, you only need a small, quality selection to be pleased. A lovely 2019 Domaine Albert-Bichot, Pinot Noir from Bourgogne (RM 160) is an excellent mate to the truffle, duck and the last few sips went surprisingly well with the herbaceous notes in the dessert.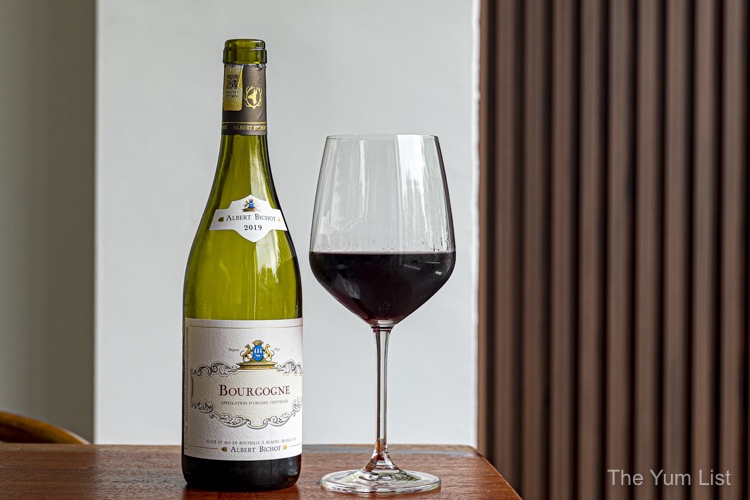 Reasons to visit Playte's new location and try their new menu: attractive intimate space with private rooms; lovely green views from the fourth floor; a well-crafted and compact menu where every single item is made with precision and competence; must try the burrata, duck (pair it with pinot), and even non-sweet tooths will appreciate dessert; big thank you to Nana and Jahid who were our kindly and knowledgeable waiters on this visit, and to Chef Brendon for revealing most of his secrets.
Playte's New Location
no. 9, 4, Jalan Medan Setia 1, Bukit Damansara,
50490 Kuala Lumpur, Malaysia
*Above Chiqui Don & Meat the Porkers
Playte Operating Hours
Monday to Saturday: 6 pm – 11 pm
Closed Tuesday
Find more contemporary dining restaurants in KL here and stay up-to-date on the latest happenings in KL's food and beverage scene here and here.