Fall Degustation at Ultime Atelier & Boulangerie
Words: Matt Brown
Photos: Monica Tindall
The launch of the new Fall Degustation menu at renowned restaurant Ultime is an exciting moment to be a part of. So much behind-the-scenes work has gone into planning, creating and sourcing ingredients for the dishes that make up this 12-course culinary adventure brought to life by owner Ken Ng and his talented team. In a setting as special as this French-inspired restaurant and bar, you would be hard-pressed to find a more memorable night out for dinner on the KL scene for the change of the seasons.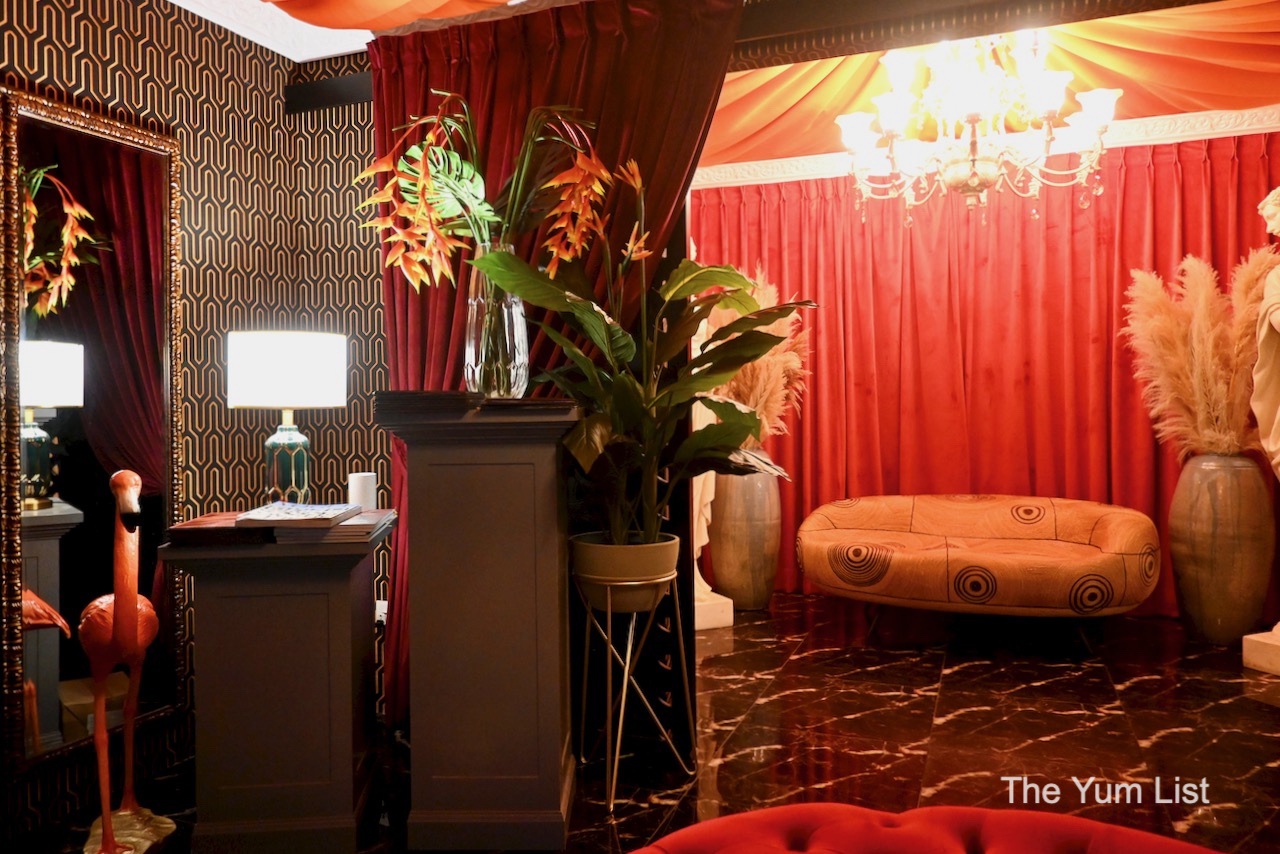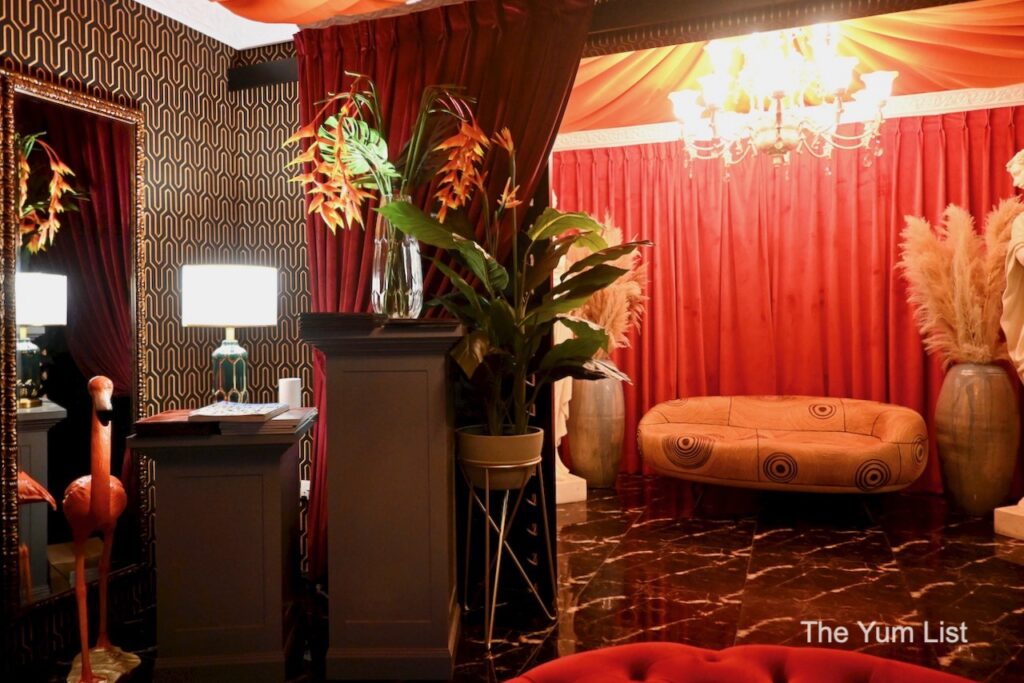 Fall Degustation Experience
The set menu features twelve courses, combining Ultime's French inspirations and fine molecular cuisine. For those of you who have been fortunate enough to experience all Ultime has to offer, worry not – the boulangerie also contributes some of its famous bread creations in this new menu.
The options for the degustation feature an 8-course (RM600) or 12-course (RM800), with the choice to add on extra menu items for an additional charge. You may also choose (and I highly recommend that you do) to add a wine pairing element to your meal, with two glasses for RM100, three for RM140 and four for RM170. The four-glass option features two red wines, one white and a Champagne. Obviously, this is an opulent experience for a special occasion, so it is worthwhile going all out and enjoying everything that the phenomenal team has to offer.
Fall Degustation Menu
The first items served are an array of the Choix de Pain, Ultimate's signature artisan boulangerie. Sourdough mini-croissants, truffle croissant loaf, butternut pumpkin sourdough, Faluche and a Big Bun brioche made from Ipoh-produced Kenkori eggs are presented in a cavalcade of carbohydrates, tempting you to fill up fast.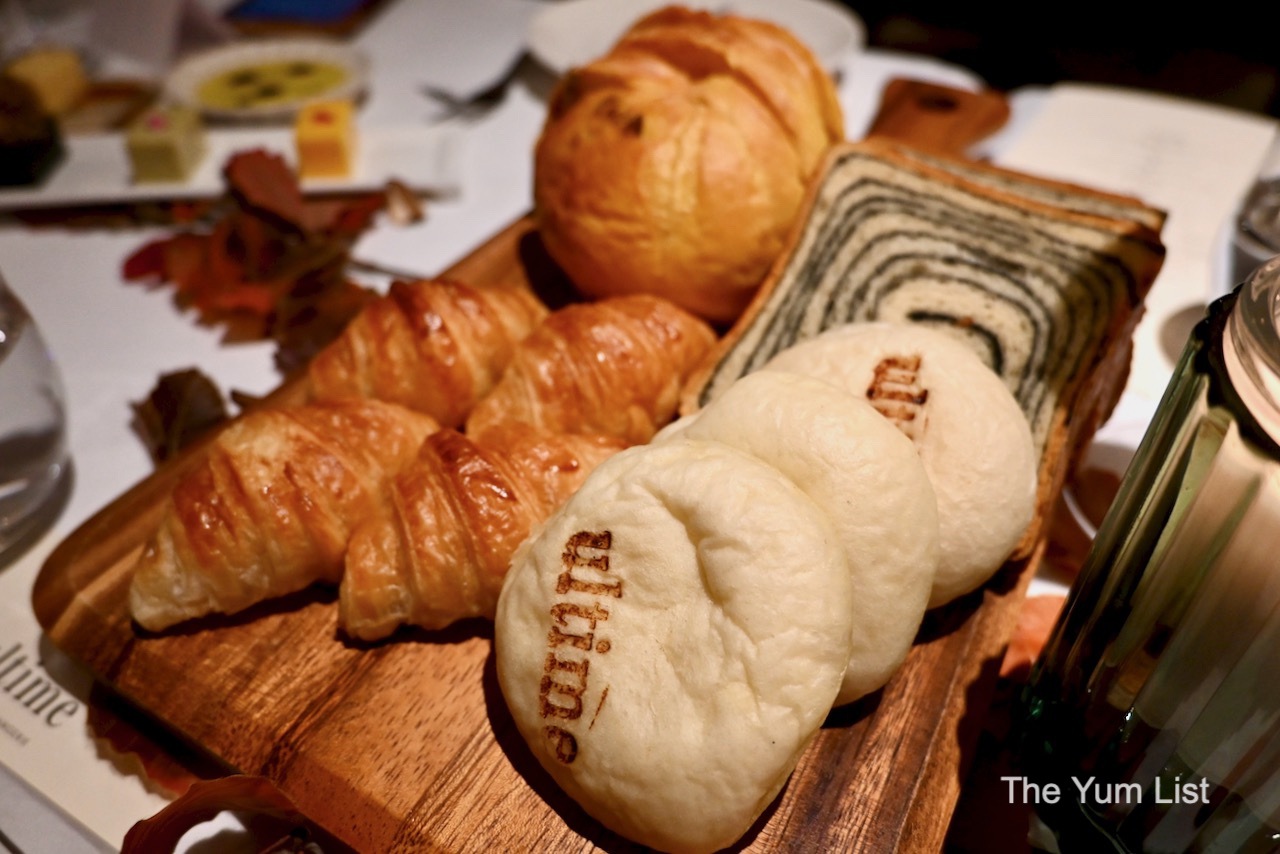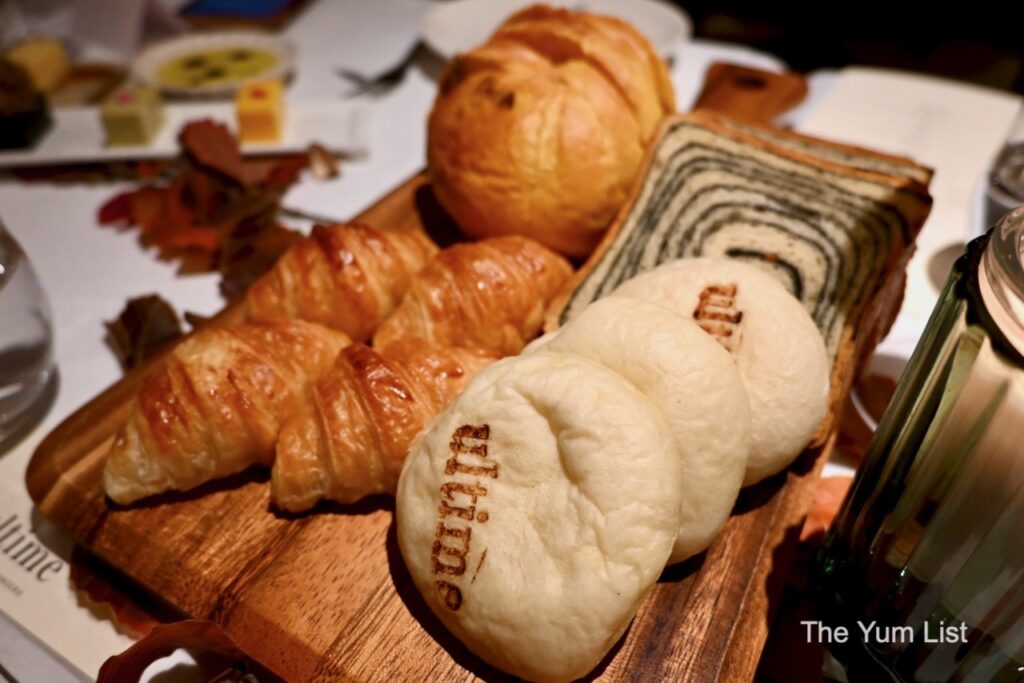 Making it even easier to go back to the slices on offer are the gorgeous choices of housemade kinds of butter – Yemeni Saffron, Pistachio, Truffle and Smoked Macadamia Butter, whose appearance was the first time in my life I have ever witnessed applause being given for butter. The festive feel of the evening is enhanced with the pouring of the Nicolas Feuillatte Reserve Exclusive Brut Champagne, whose vibrancy and delicate bubbles are a fine match for the rich butter and bread being offered.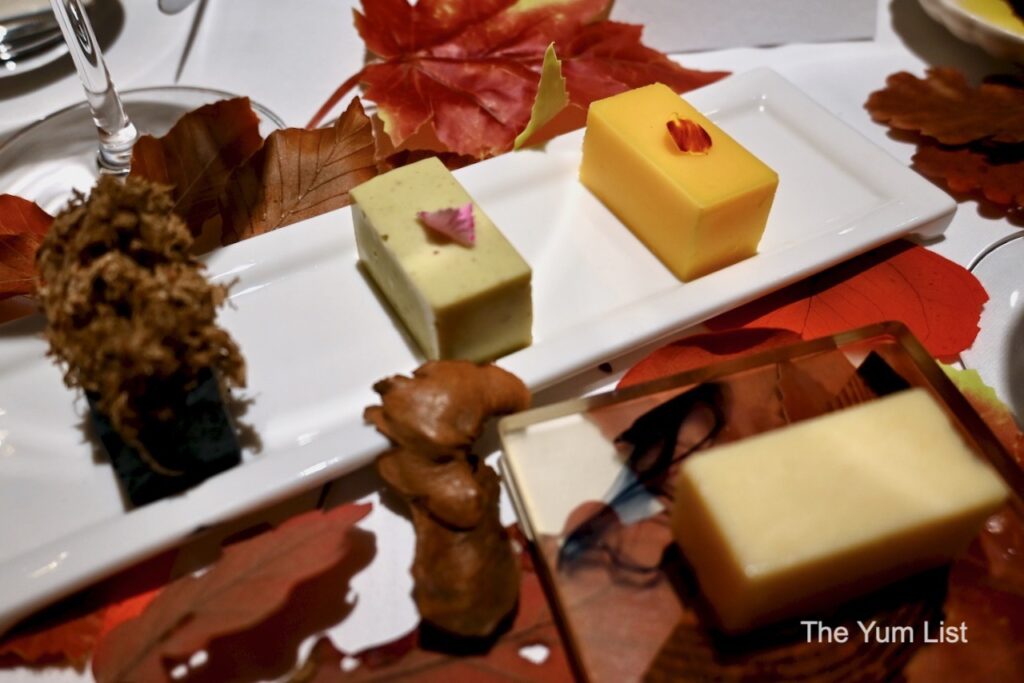 Continuing the bread theme for the start of the evening, the Lavash de Ultime is a paper-thin and super crispy take on standard Armenian fare, elevated here with the inclusion of yellow and green zucchini slices and shavings of summer truffle. The lavash is served with aged balsamic vinegar and is a light yet flavoursome combination.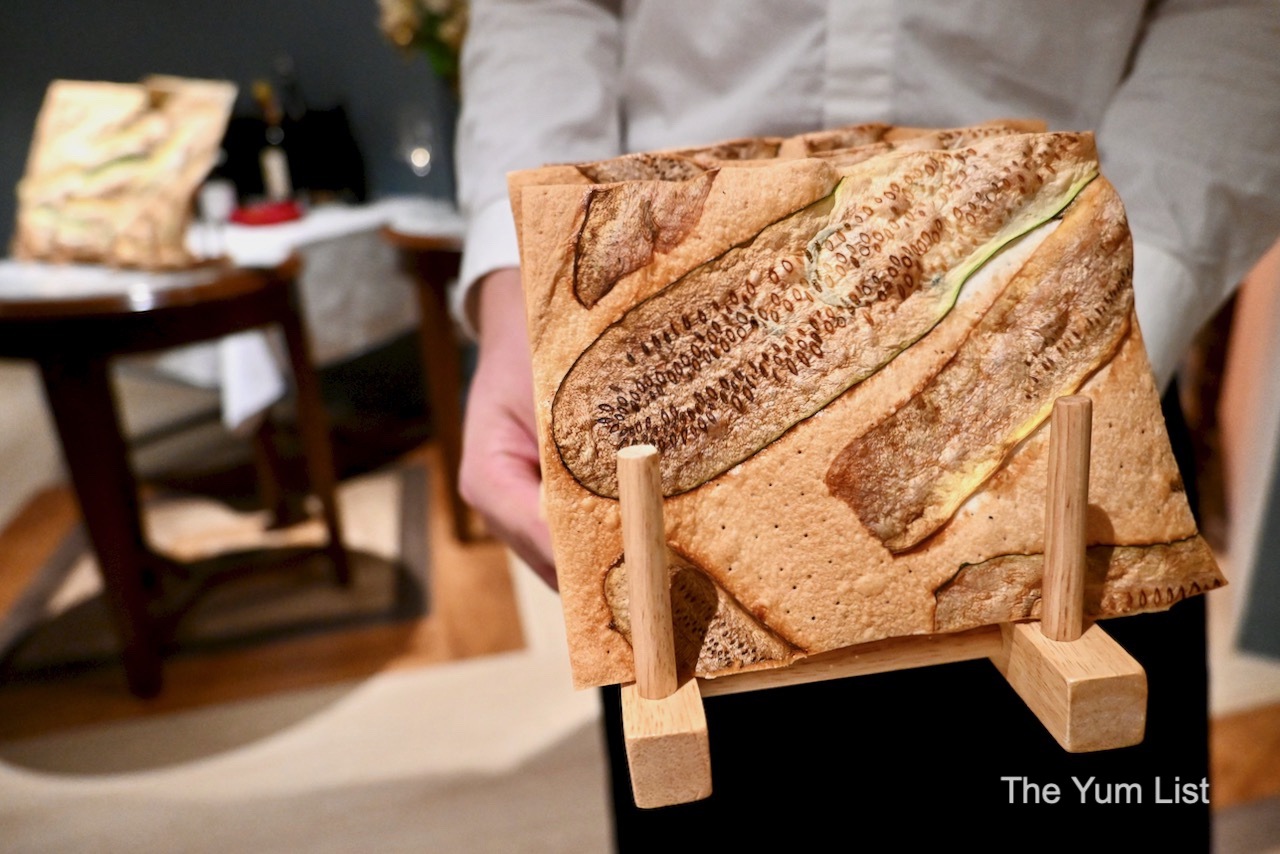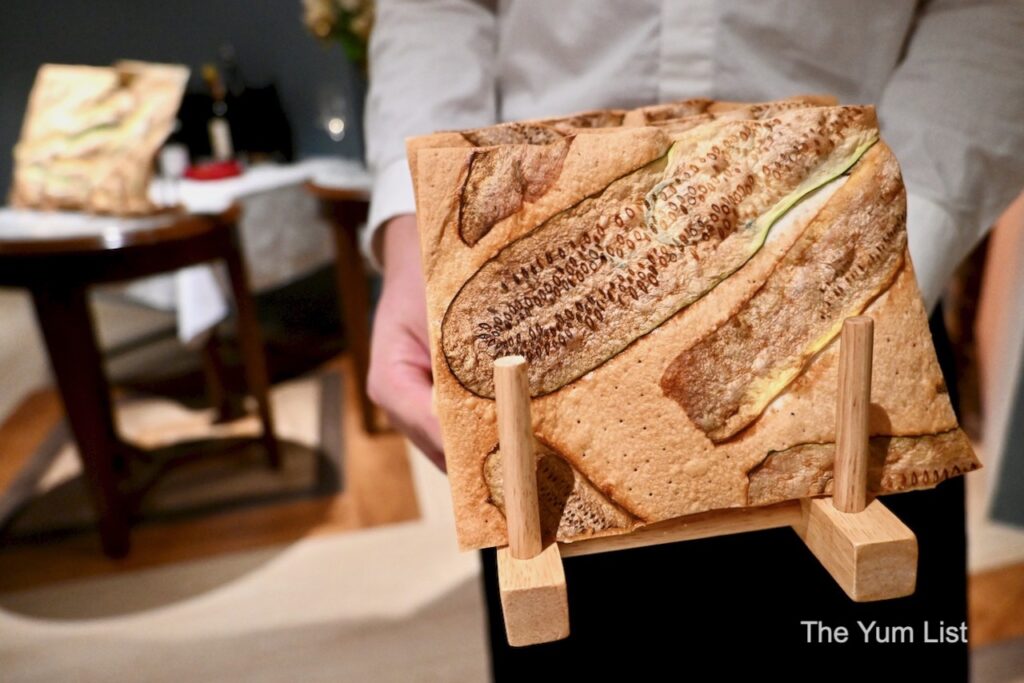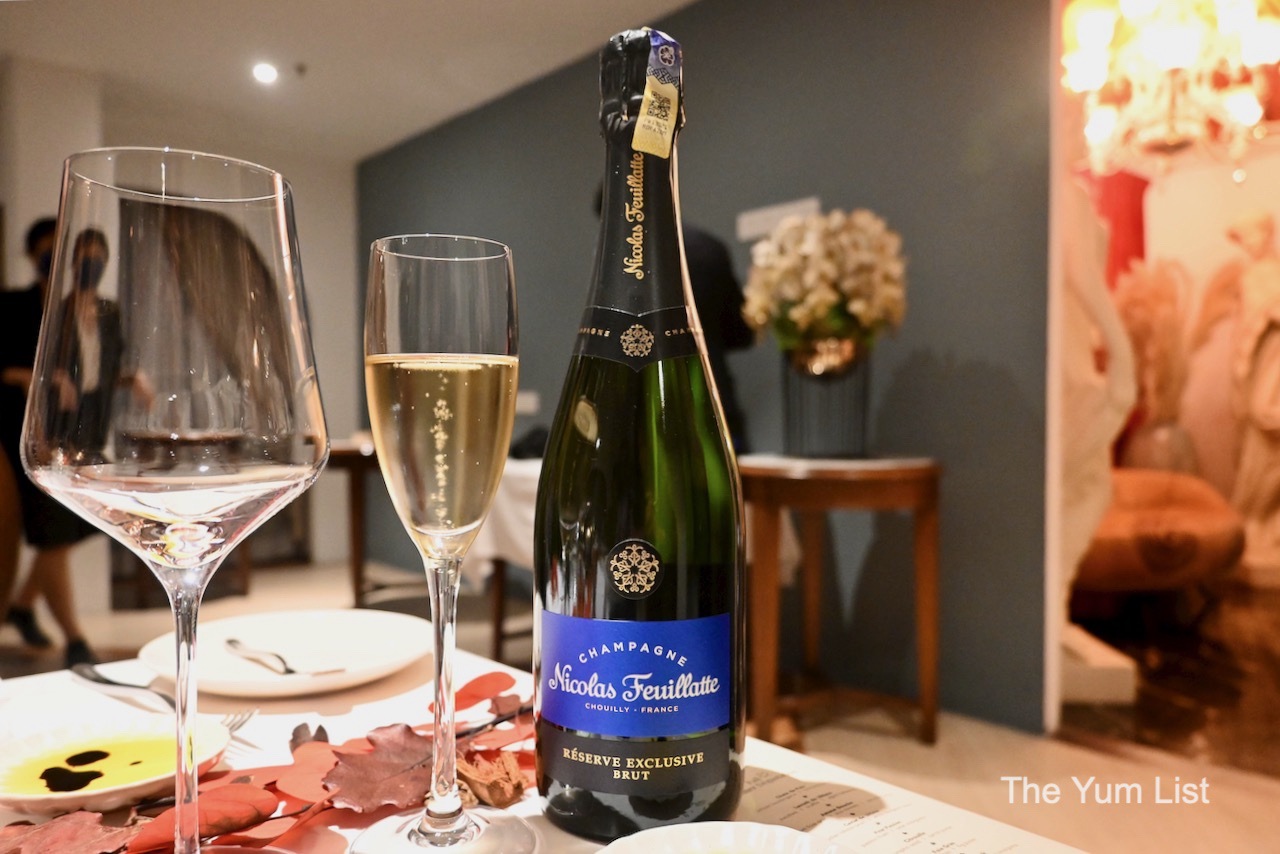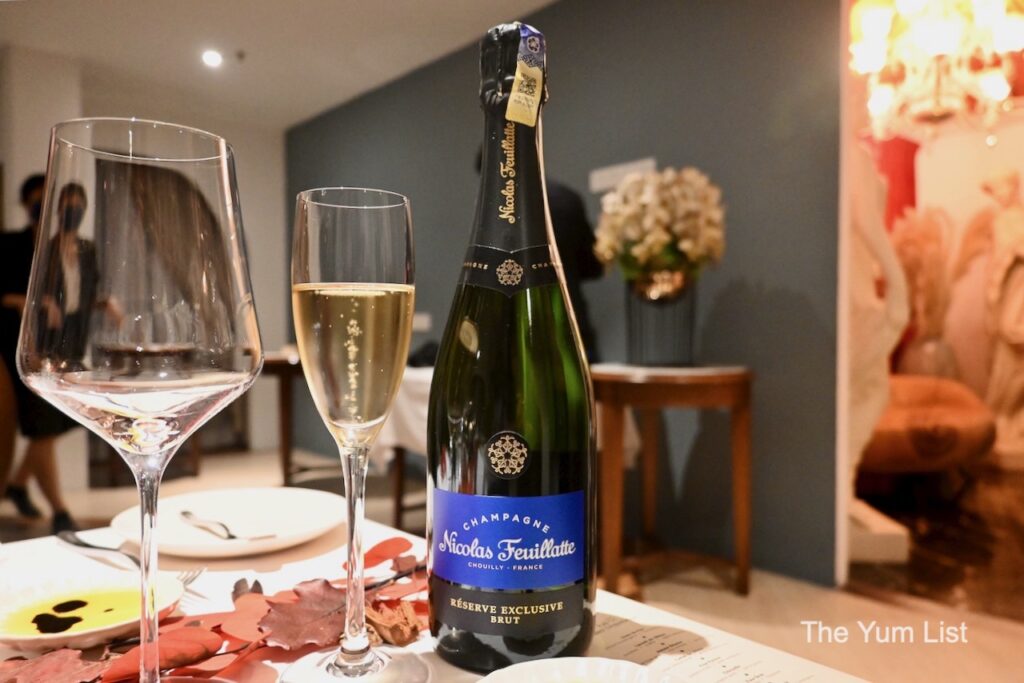 Amuse Bouche
The amuse bouche features three different items to awaken your palate. Magnum Foie Gras are little popsicles of Valrhona chocolate and liver in a small flavour explosion that manages to set off all of your taste sensors – it is sweet, savoury and umami all at the same time. Autumn tartlets feature crab, truffle and sauteed apple in a powerful kick of well-blended tastes. The Trio Cornett are three sweet little cones with fillings of cucumber and raita, salmon tartare with coriander flower and truffle chantilly with truffle floss.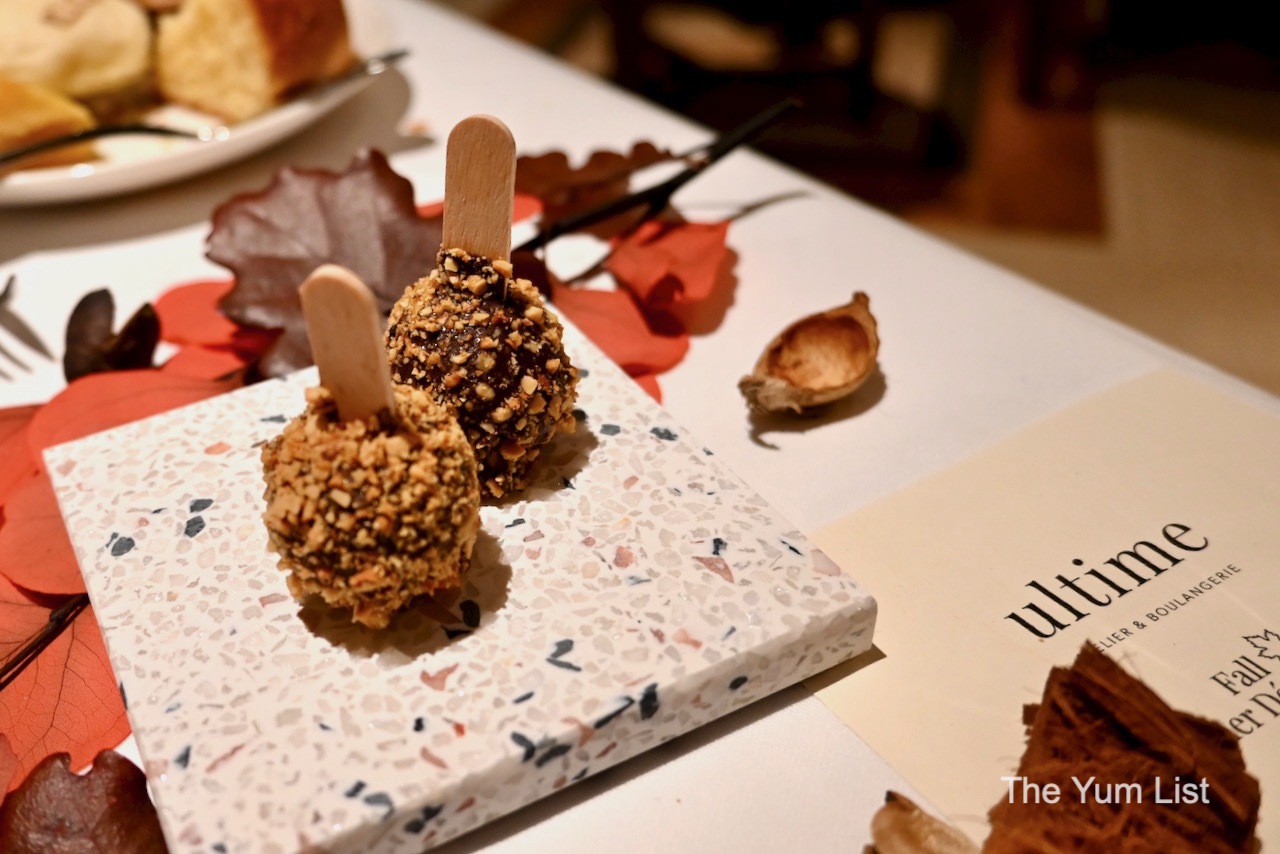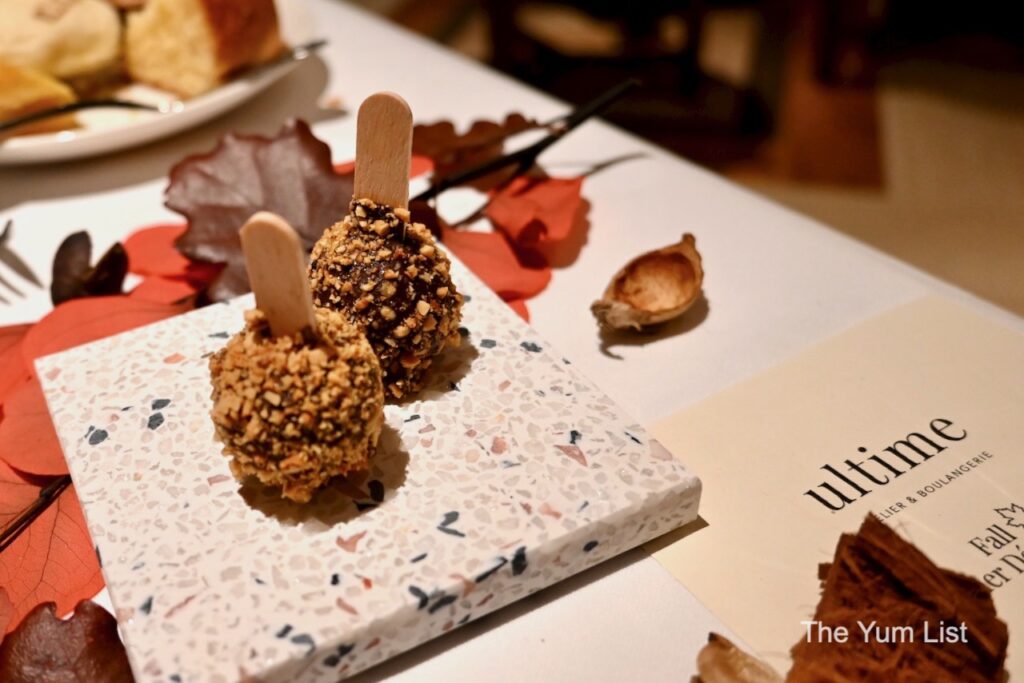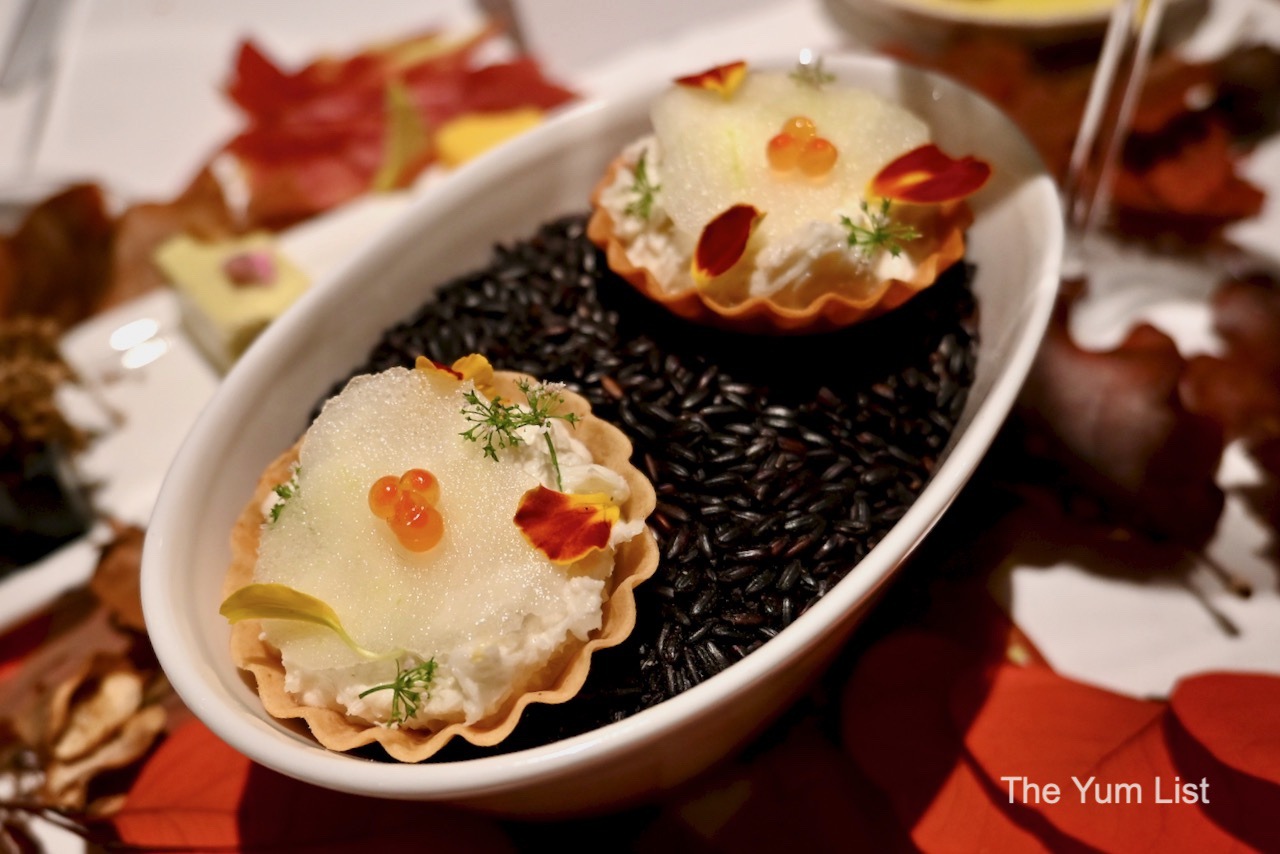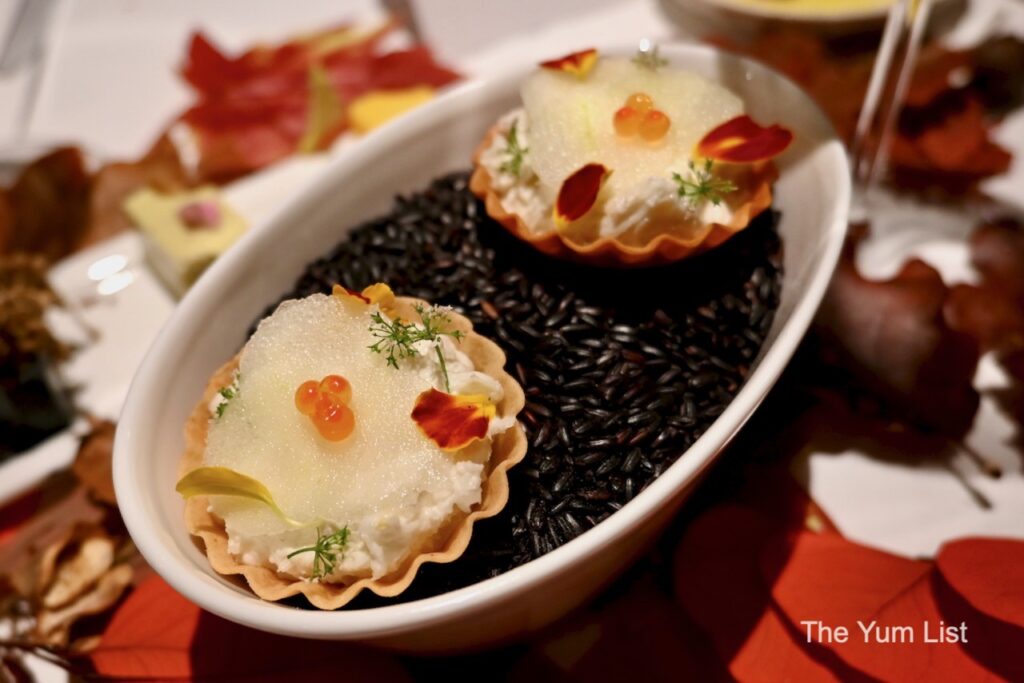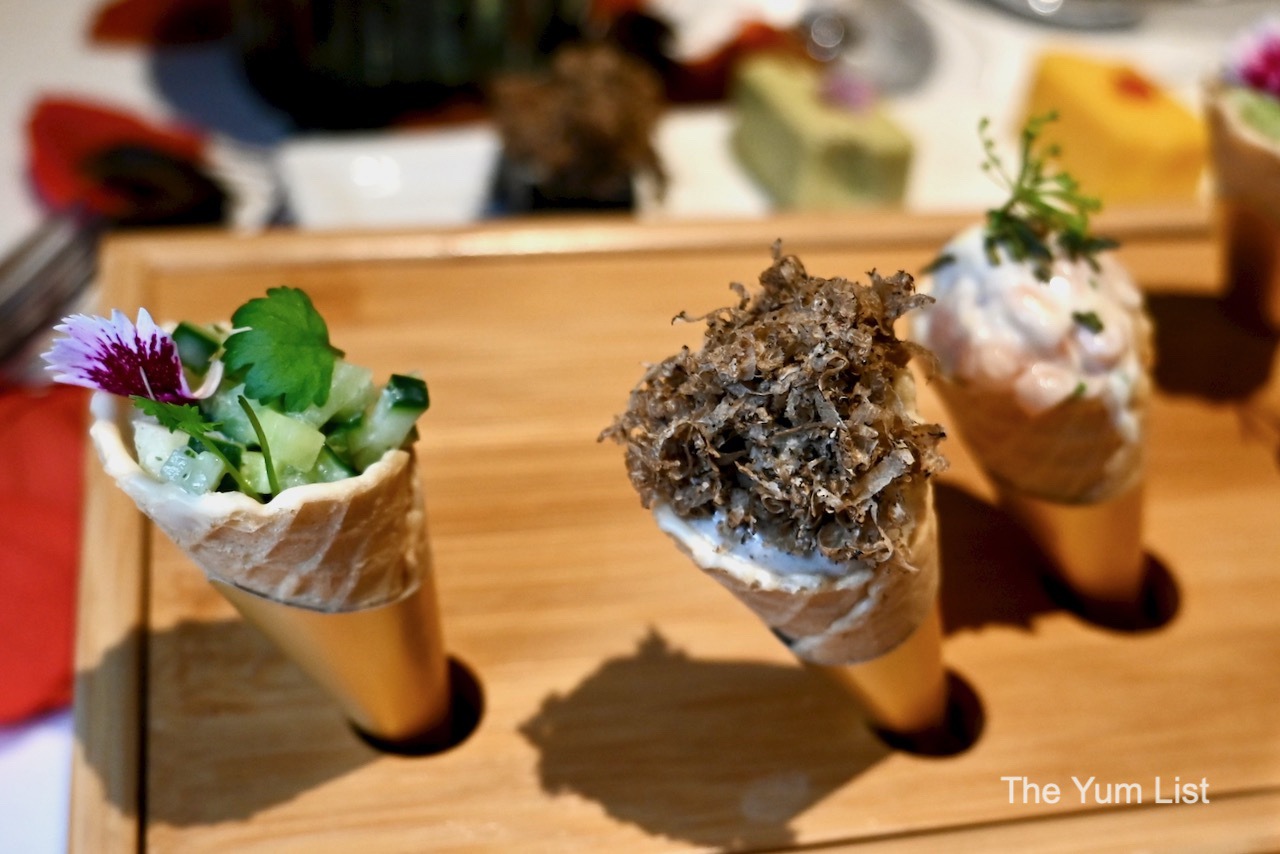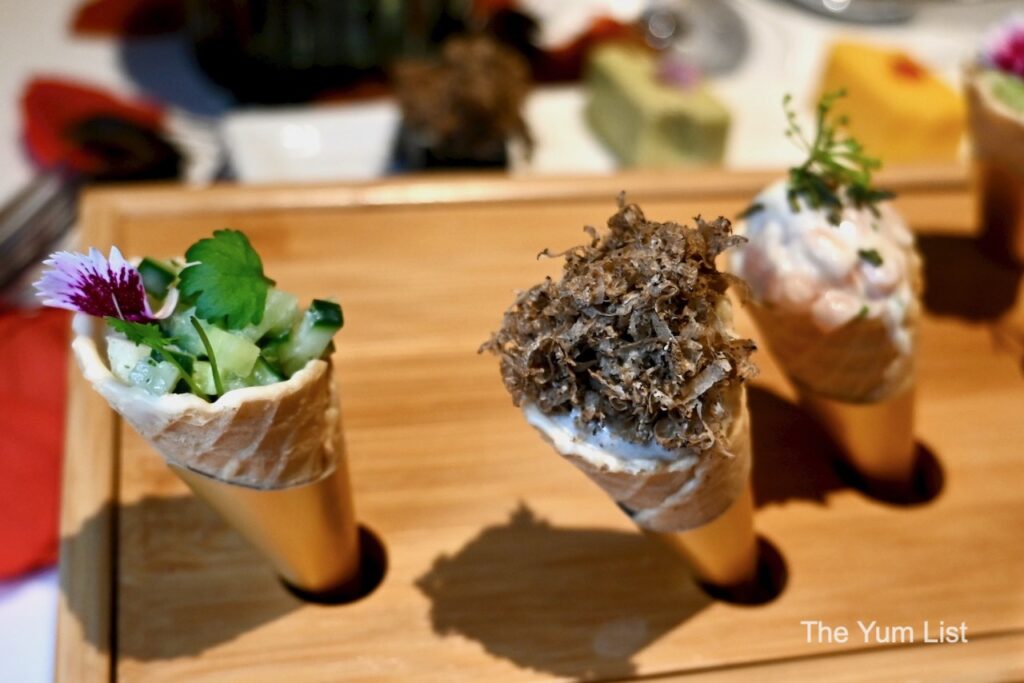 Caviar de Ultime
Ultime takes great care with the presentation of their dishes, using all manner of plates, bowls and varied styles of plating to perfectly complement each menu item. The large white plate on which the Caviar de Ultime is displayed really draws attention to the exquisite circle of white sturgeon caviar, lobster bisque pearls and Caribbean lobster tartare. This salty and carefully constructed dish is paired with a glass of Joseph Drouhin Saint-Véran chardonnay, which is an excellent fresh and fruity accompaniment at this stage of the culinary journey.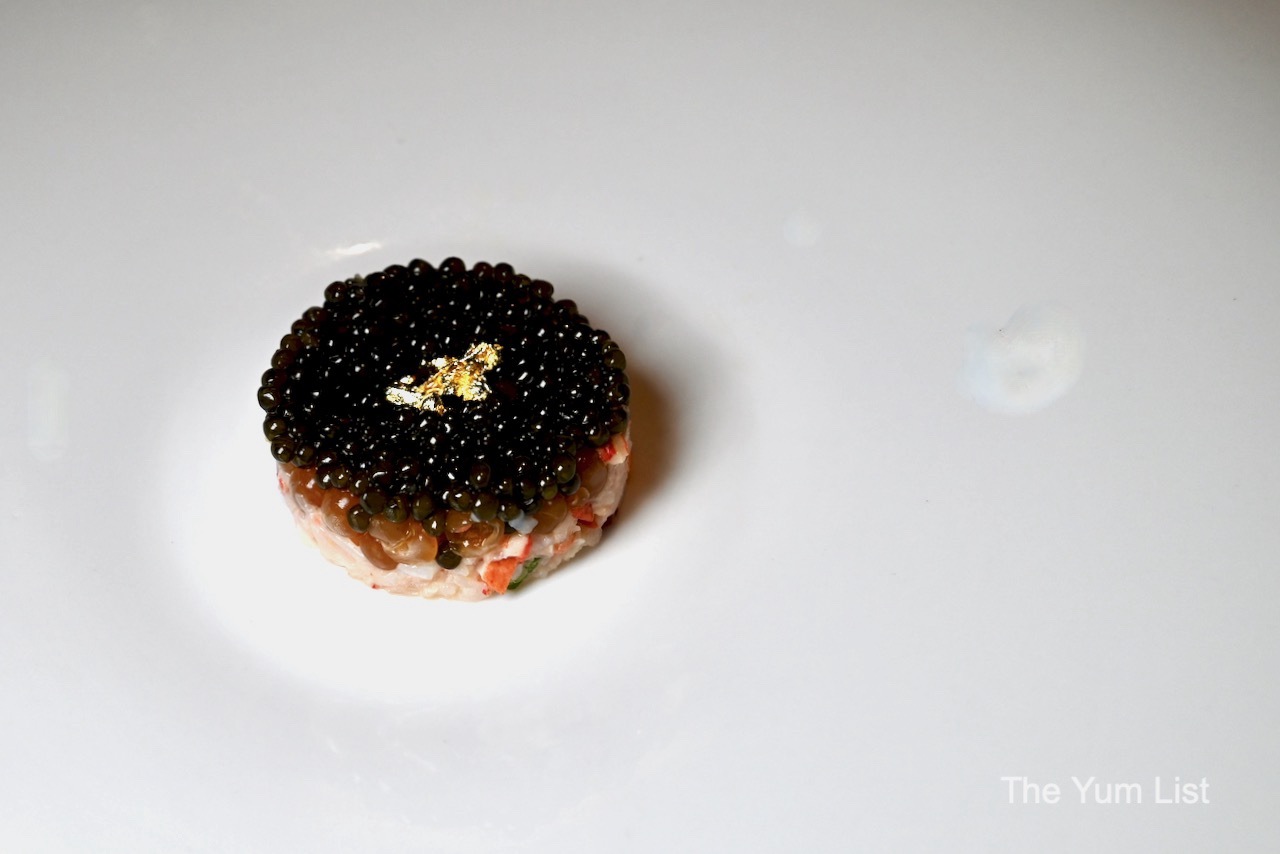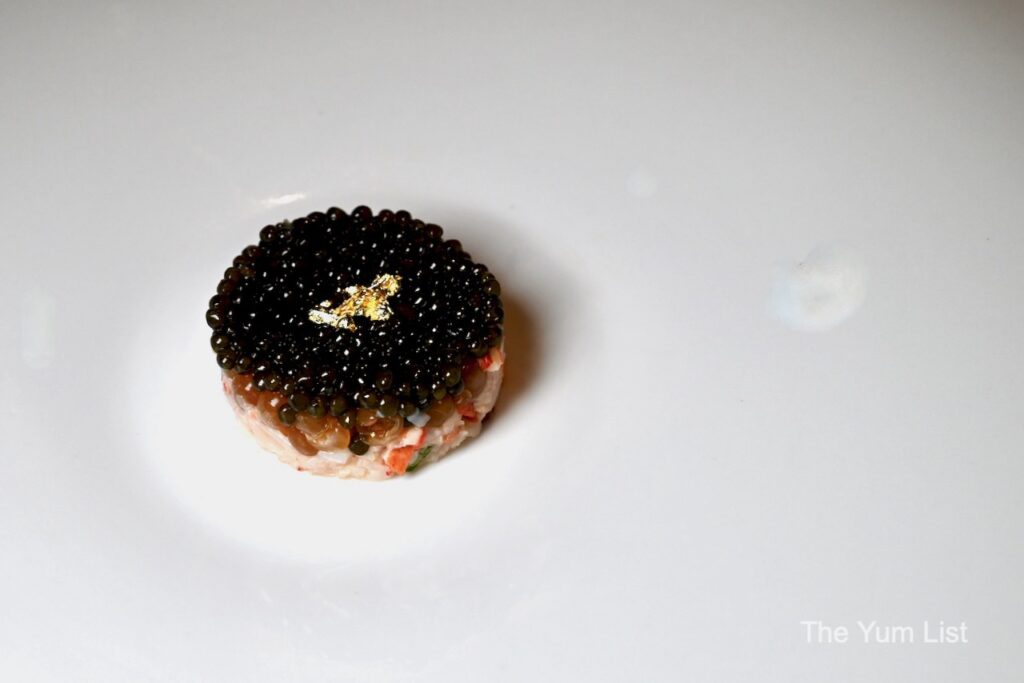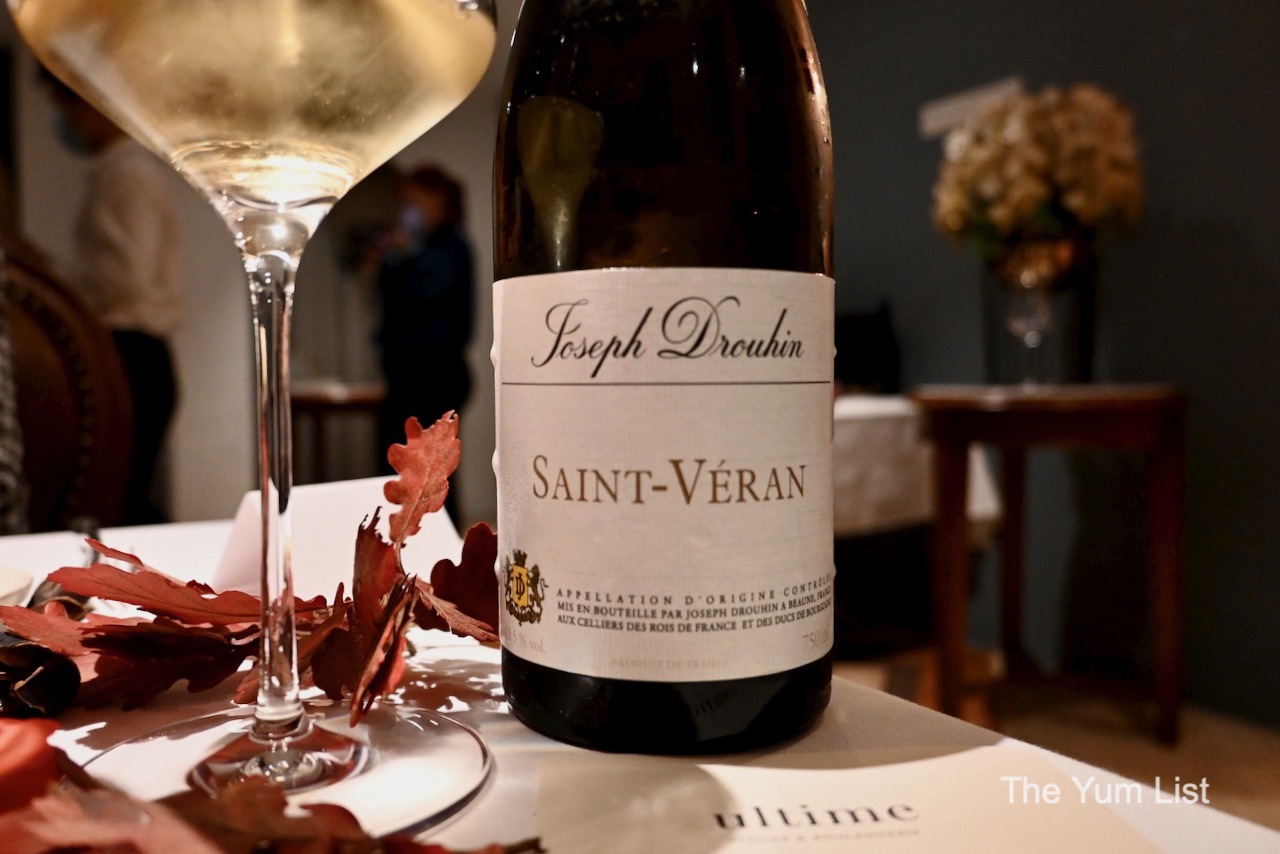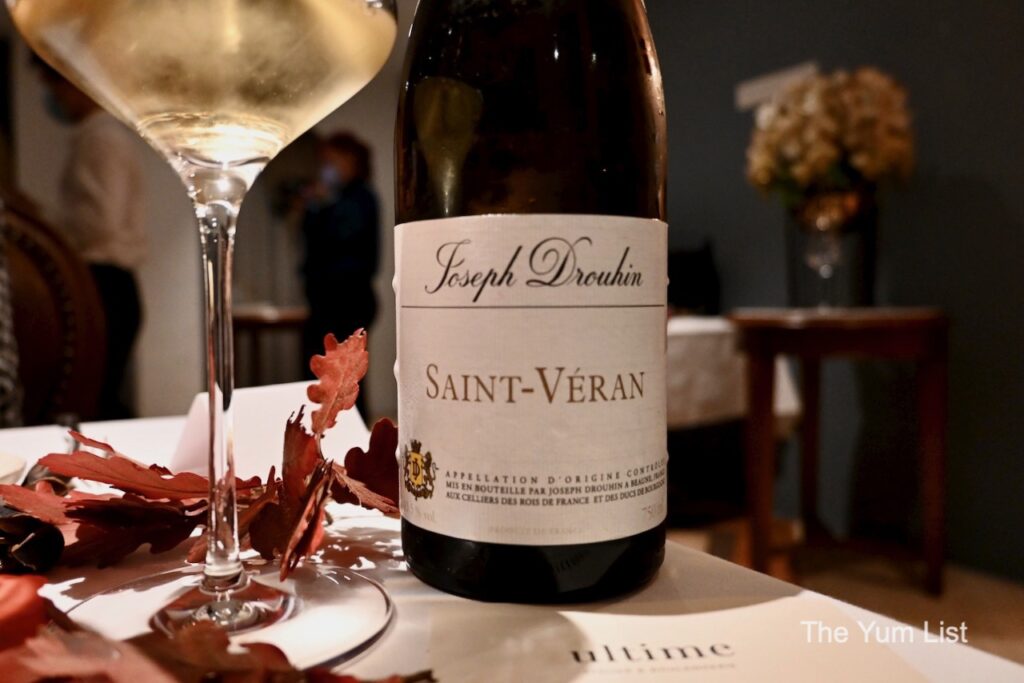 Pear Passion
To round off these cold dishes and provide a zesty palate cleanser, we are next served Pear Passion, a whole and hollowed-out passionfruit containing passionfruit custard, poached peach and passion foam in a fresh flavour hit that has its tartness reduced by the lightness of the pears.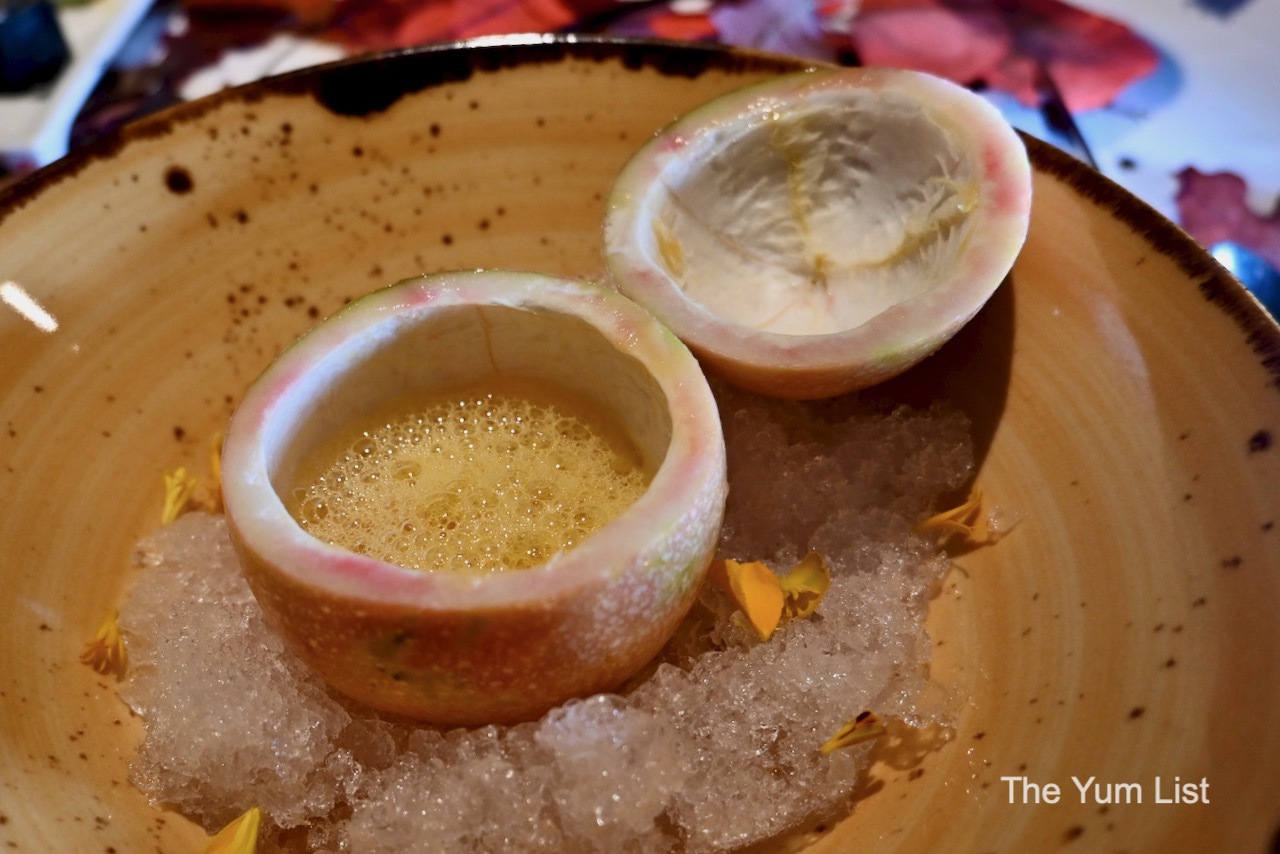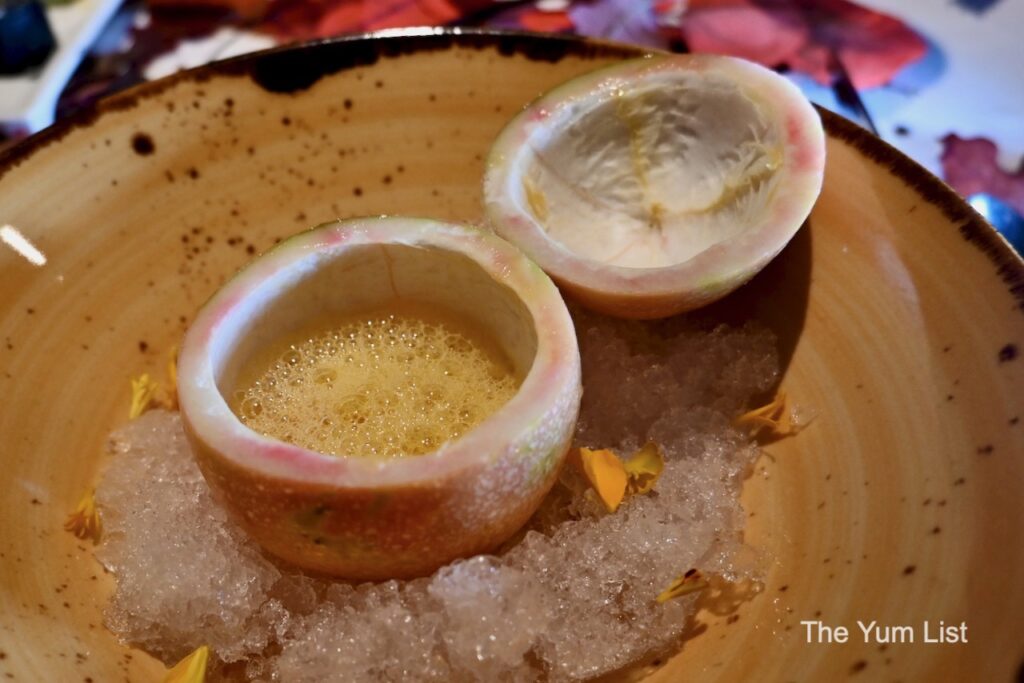 Citrouille
Our first warm dish of the night is the Citrouille, an impressively crafted dish of butternut pumpkin with a pumpkin seed broth, sitting under a gorgeous carrot tuile. The sweetness in this surprisingly hearty dish is all naturally derived from the vegetables. It signals a change in the Fall Menu to the more comforting and warming foods to come.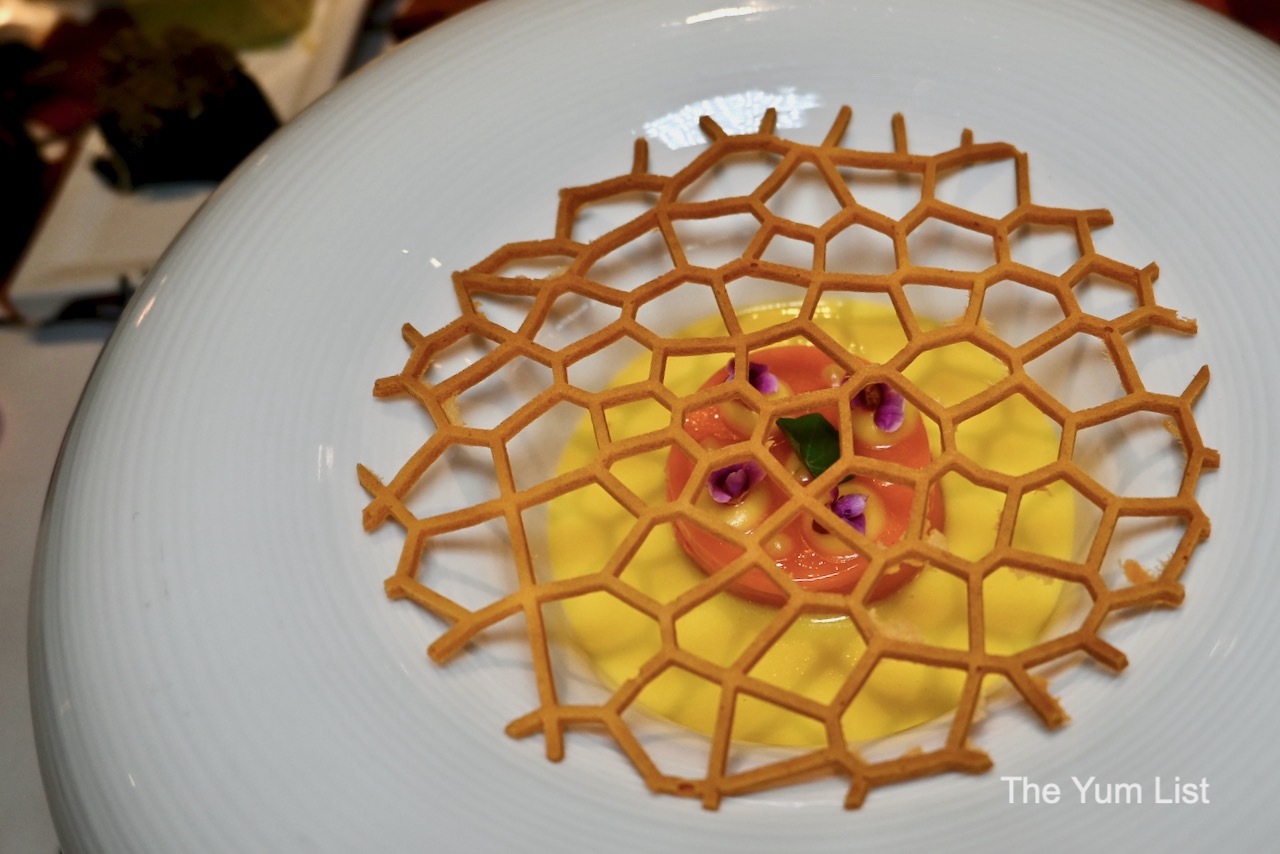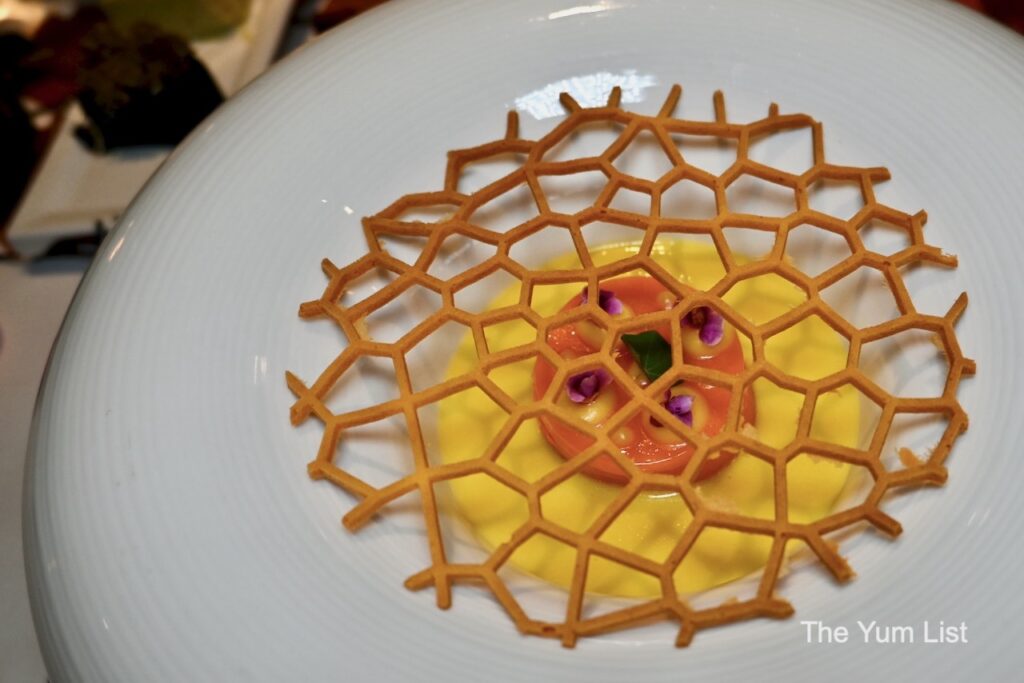 Foie Gras
Next to be served is the Foie Gras dish, where an elegant slice of fig and dash of strawberry purée sit with a piece of creamy foie gras covered in walnut floss. This dish was one to savour, with great care taken in matching the flavours and Ultime's kitchen demonstrating their expertise with the molecular levels of ingredients.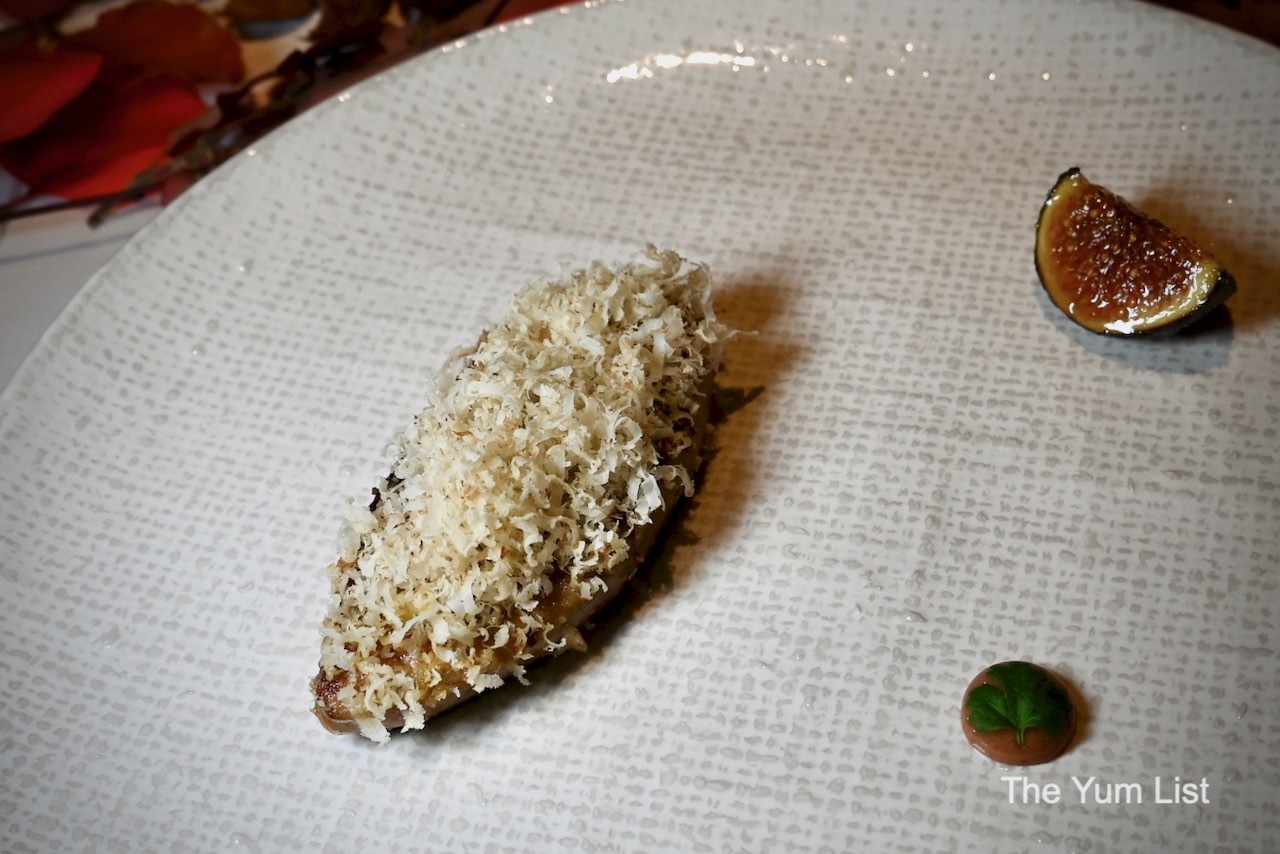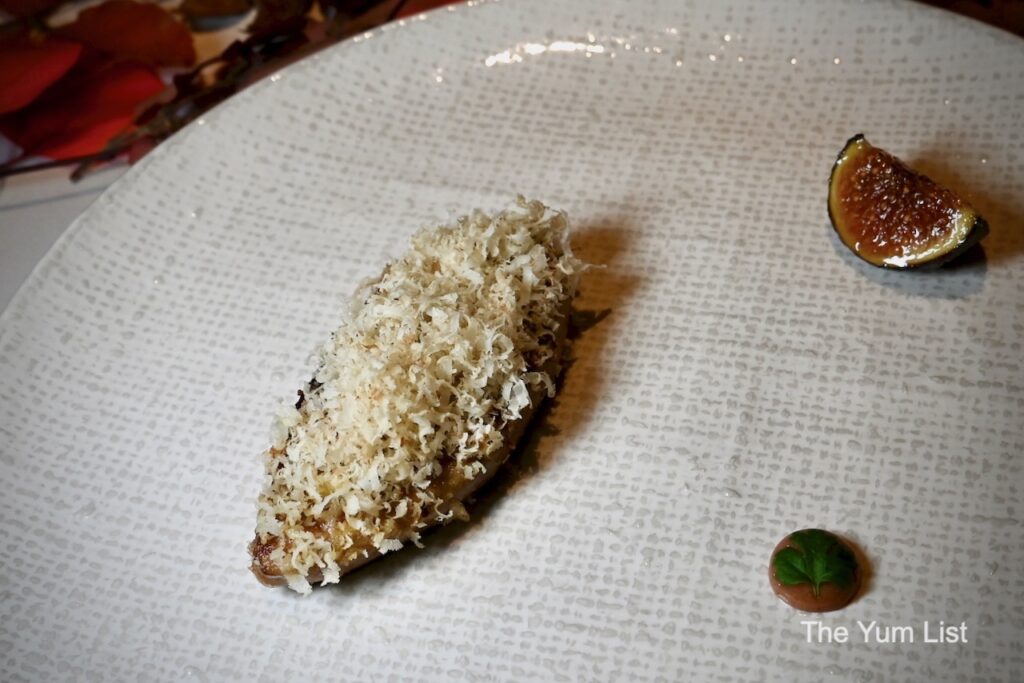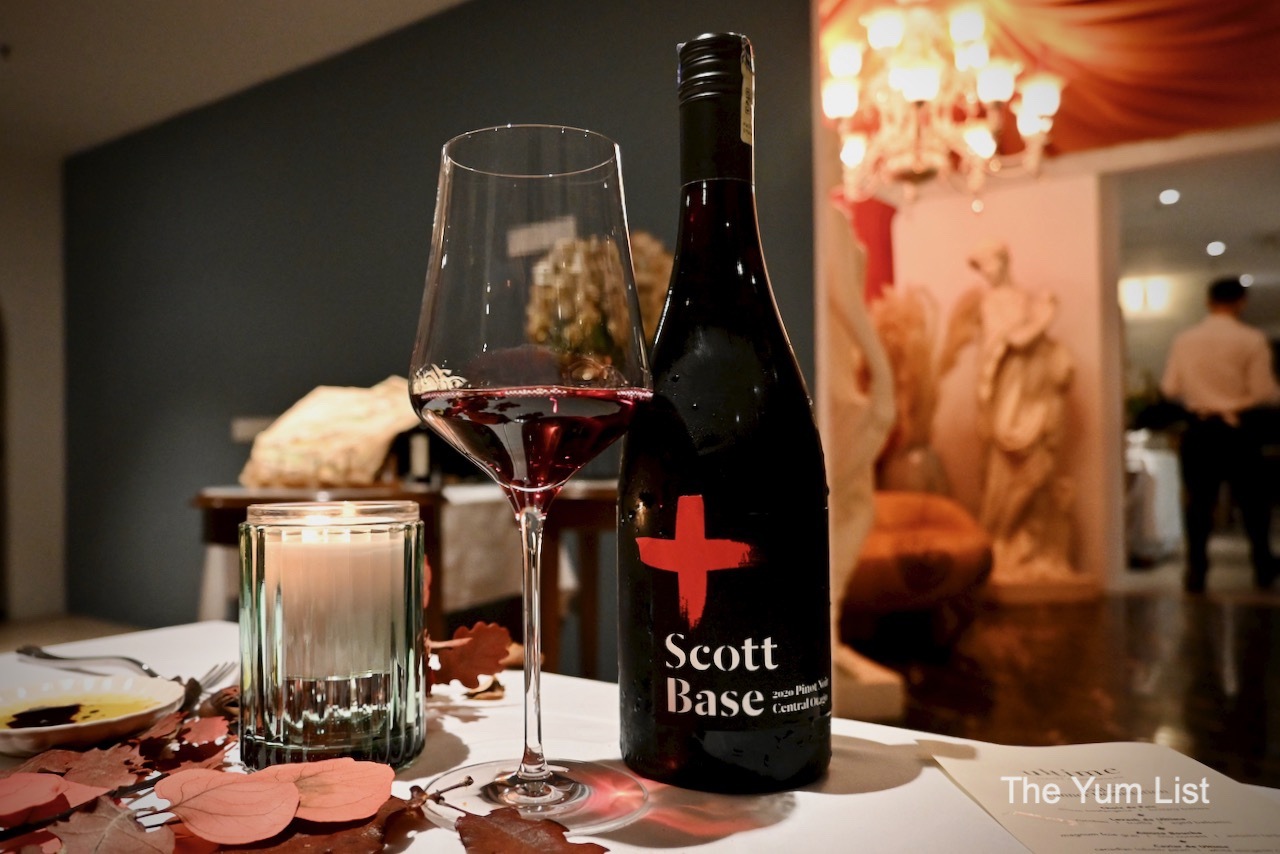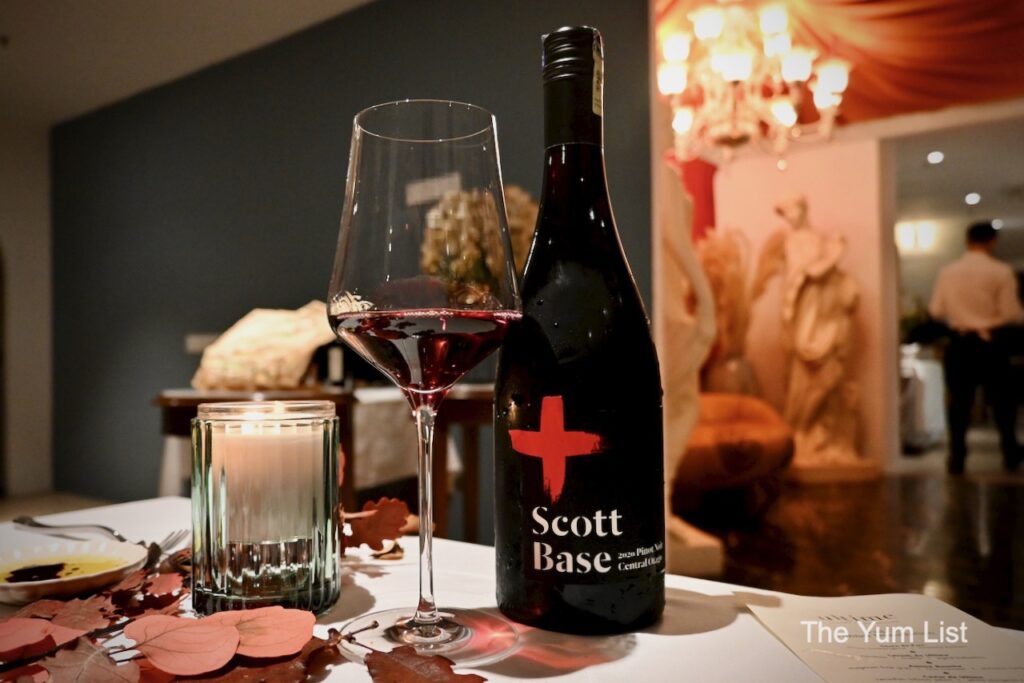 Aged Duck
Bold and dry notes from the glass of Chateau Clement Saint-Jean Médoc are a fine match for the Aged Duck dish that comes next. For six days, the duck is aged before cooking to remove the gamey flavour that can sometimes be too dominant in this bird. Served with a sweet beetroot vinaigrette and orange duck jus sauce, this plate is another warm autumn mood-building creation.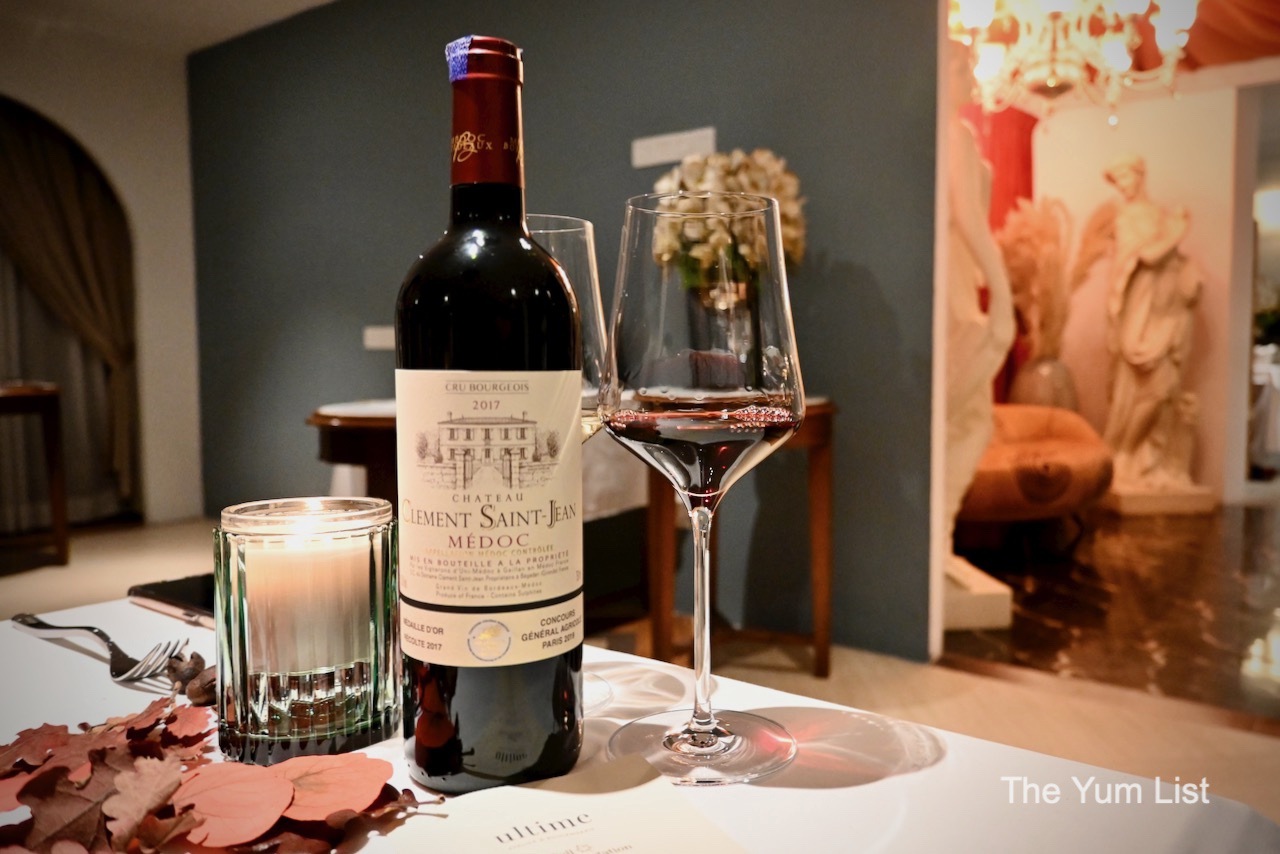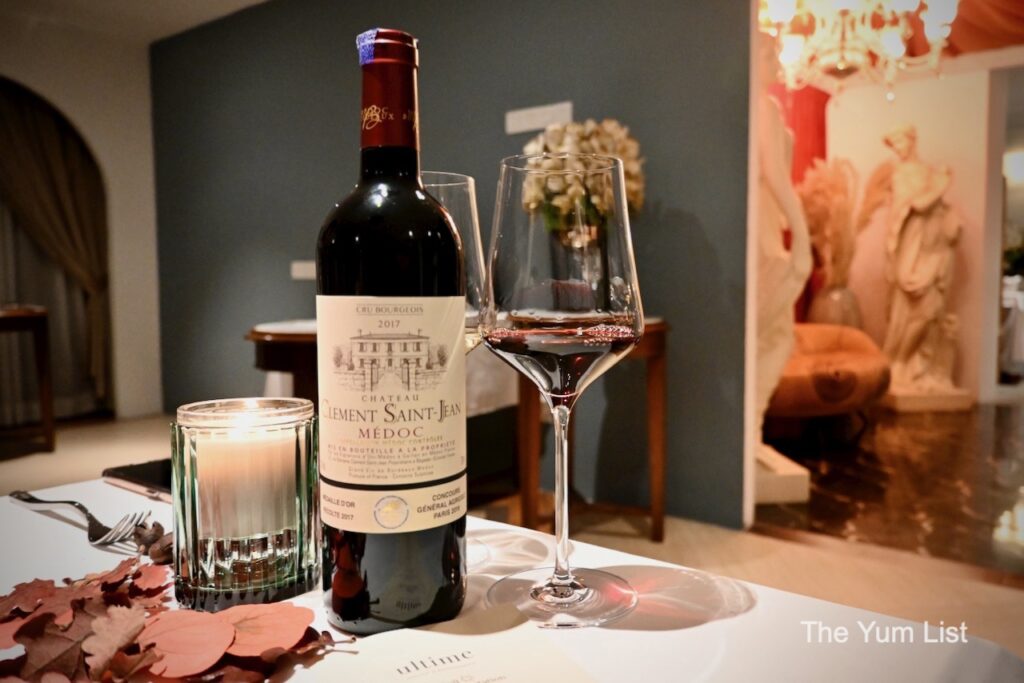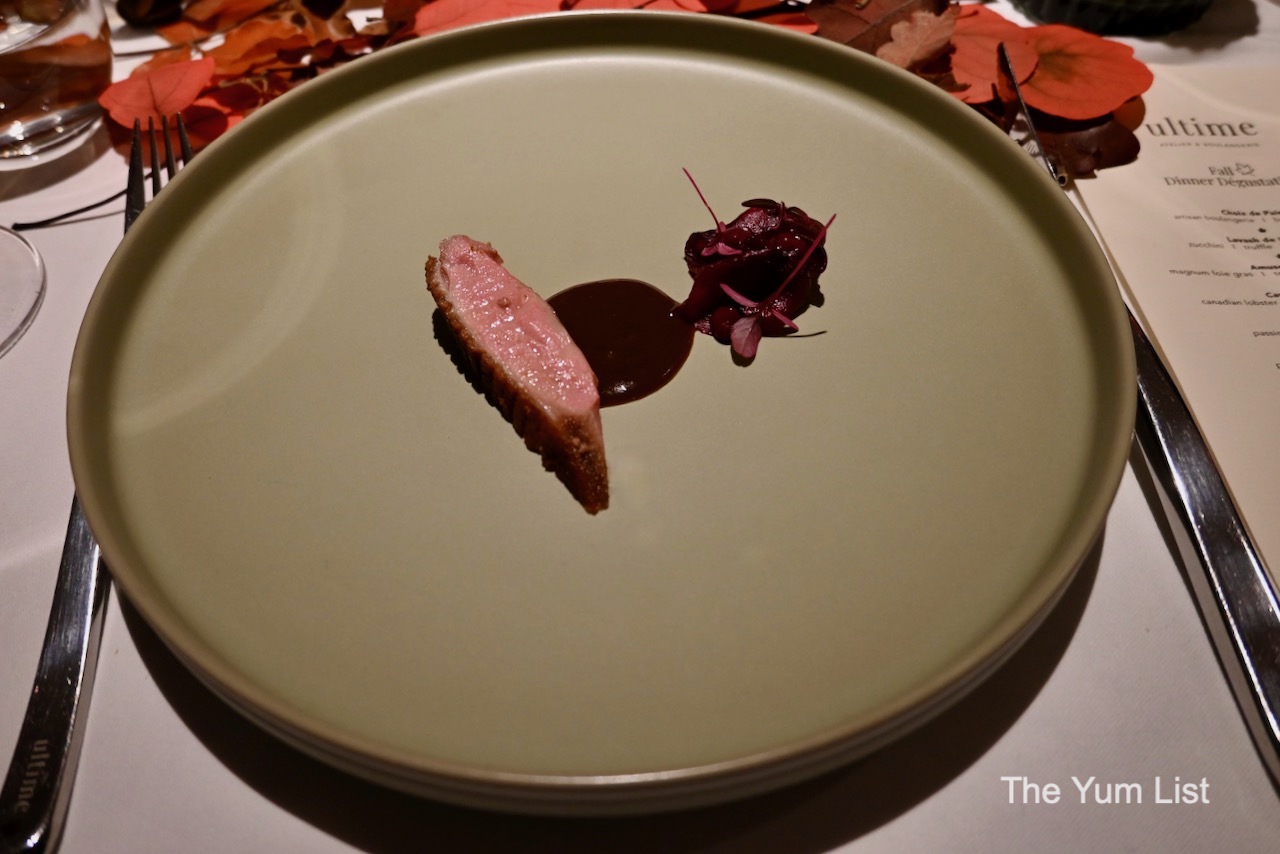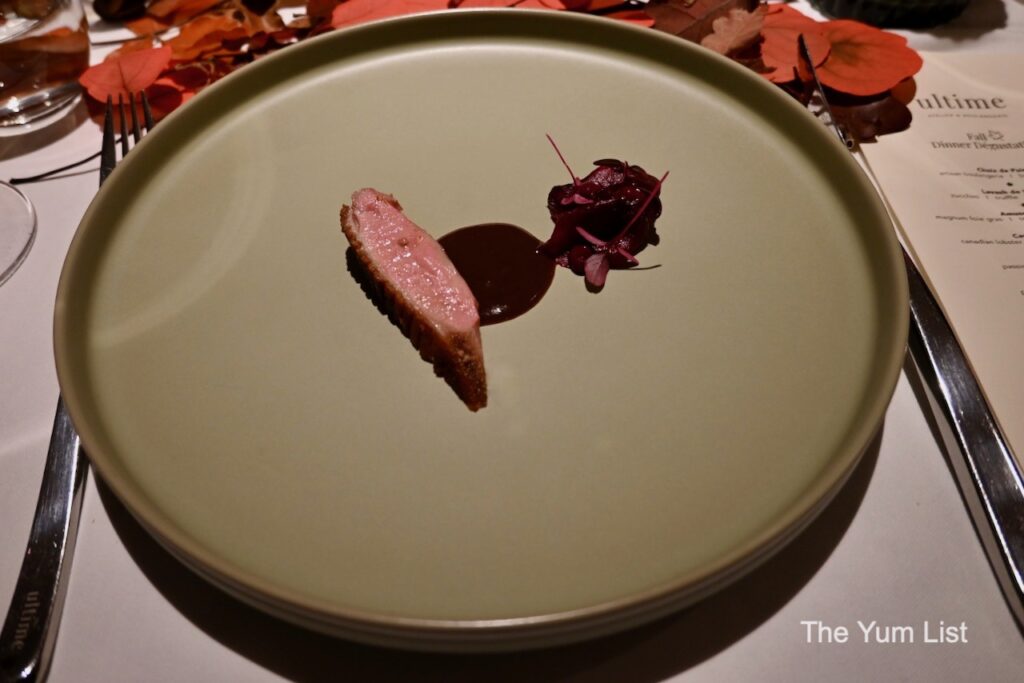 Chardonnay Sorbet & Main
Prior to the fish course comes a refreshing Chardonnay Sorbet topped with lime caviar. At this point in the evening, I really feel that Ultime should be as renowned for its effective palate cleansers as everything else that they do. The final savoury dish for the night is the Turbot, a native Mediterranean flatfish prized for its firm white flesh and subtle flavours. The fish is served with a tasty clam fumet sauce, which is a reduction of clams with white wine and mixed herbed oil.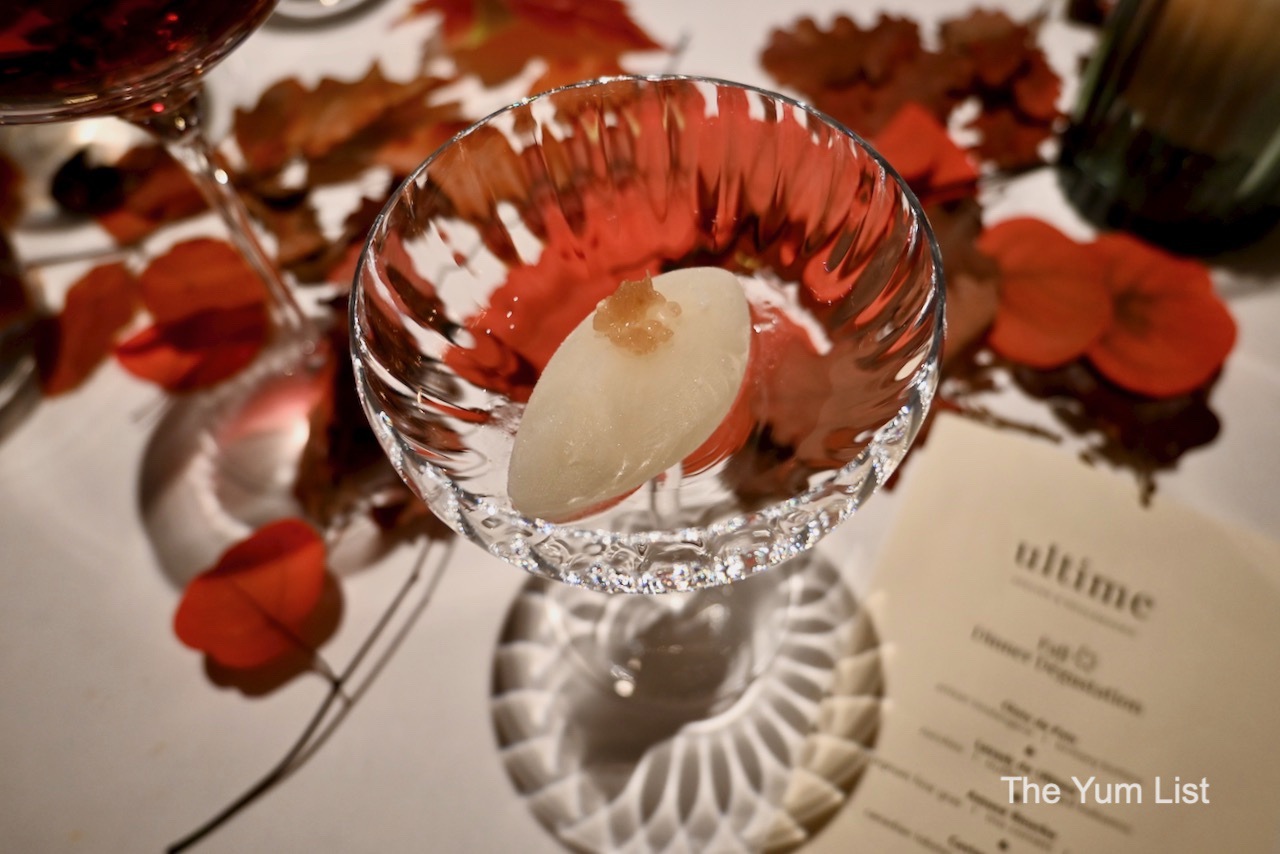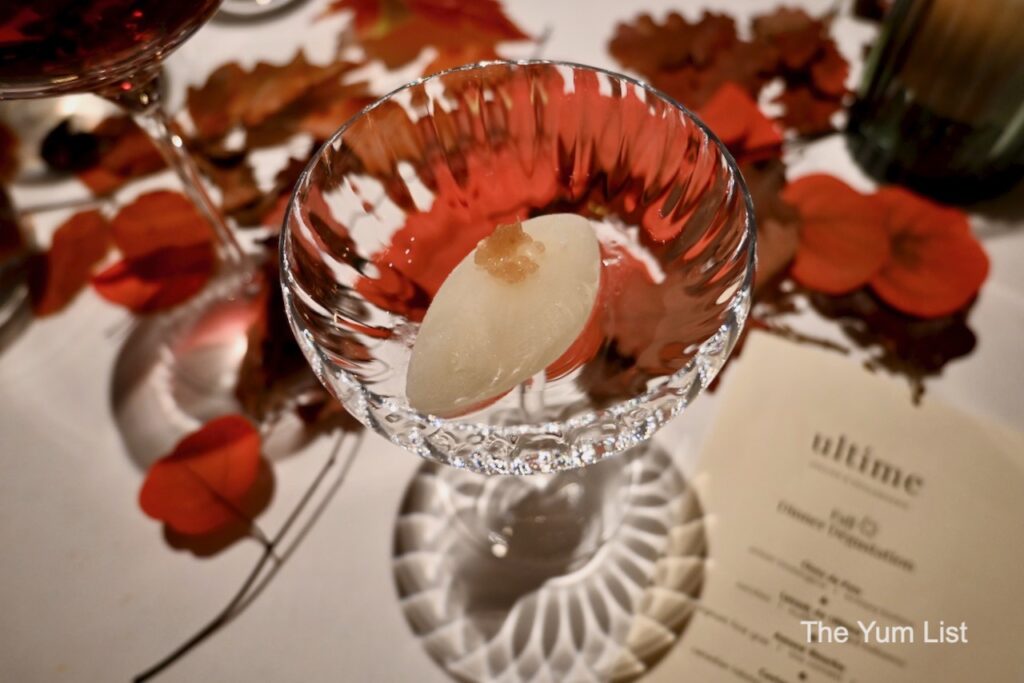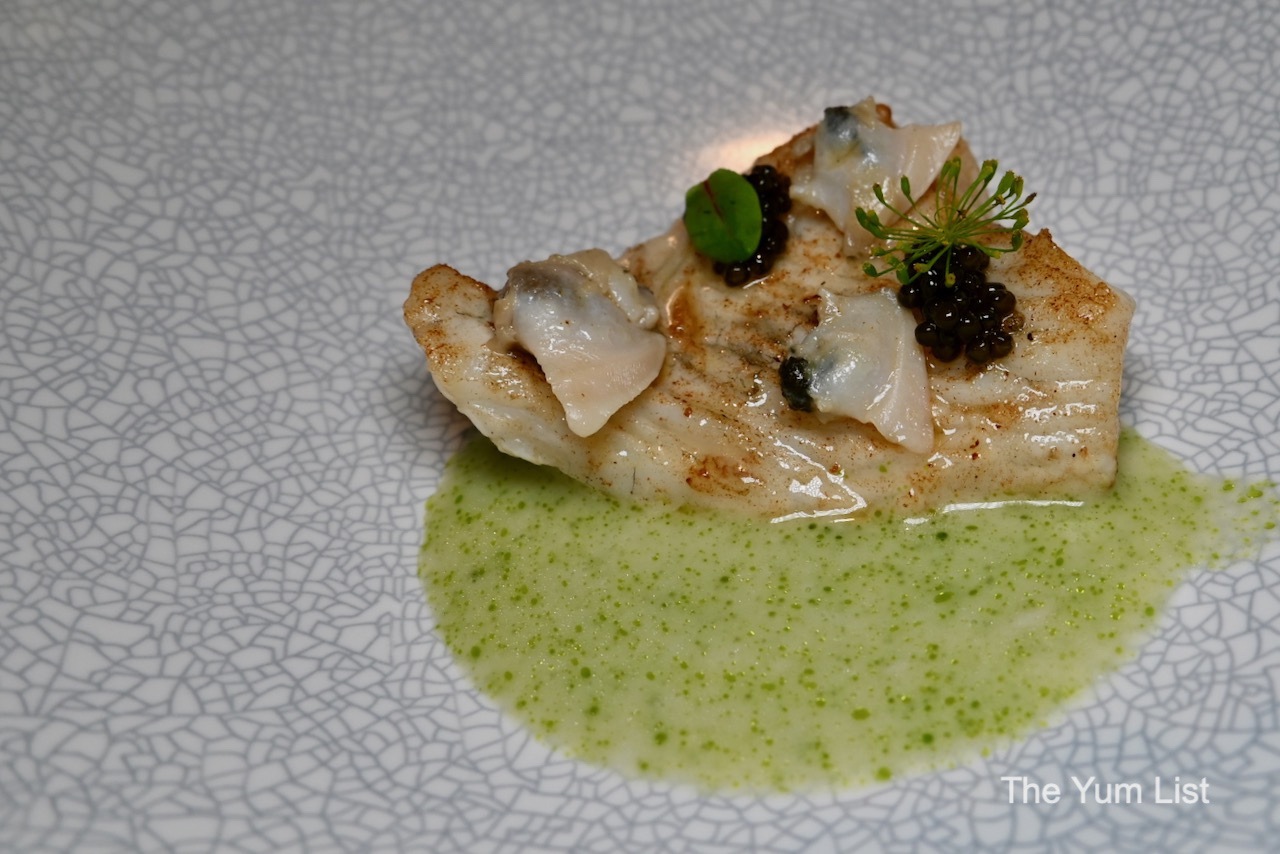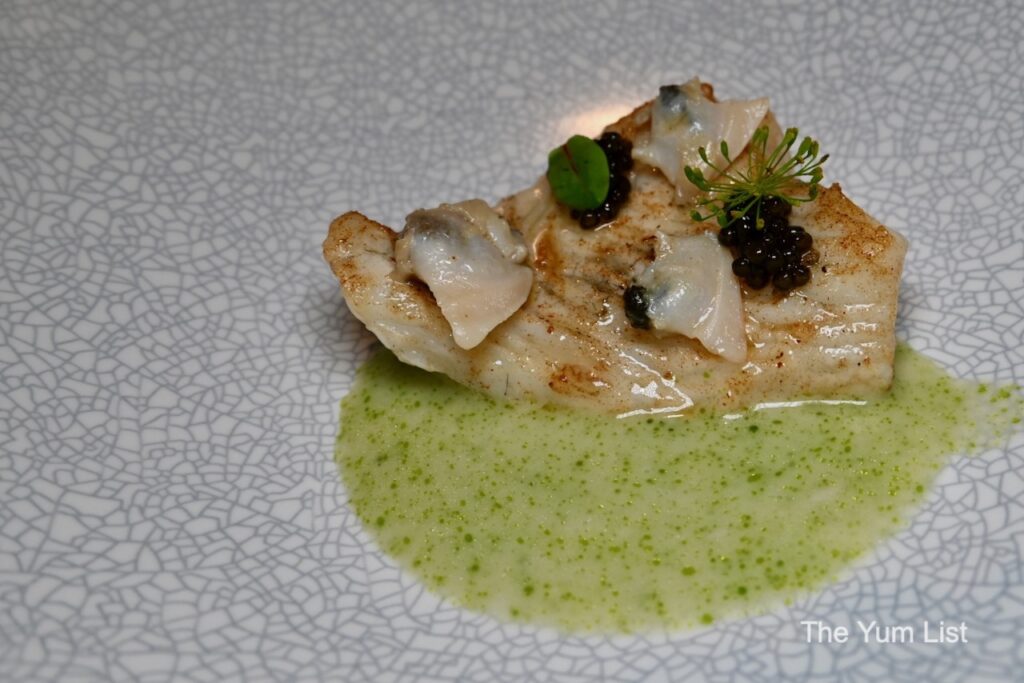 Fall Degustation Dessert
We are not quite finished yet, though! This degustation is most definitely a marathon for your tastebuds. Hence it's a very good idea to stay hydrated and add some wine to your meal. Dessert comes in two parts, with the first being the beautiful Valrhona Globe. This is a light and fluffy orange dome sitting atop a crunchy orange chocolate disc, served with hot Valrhona chocolate sauce.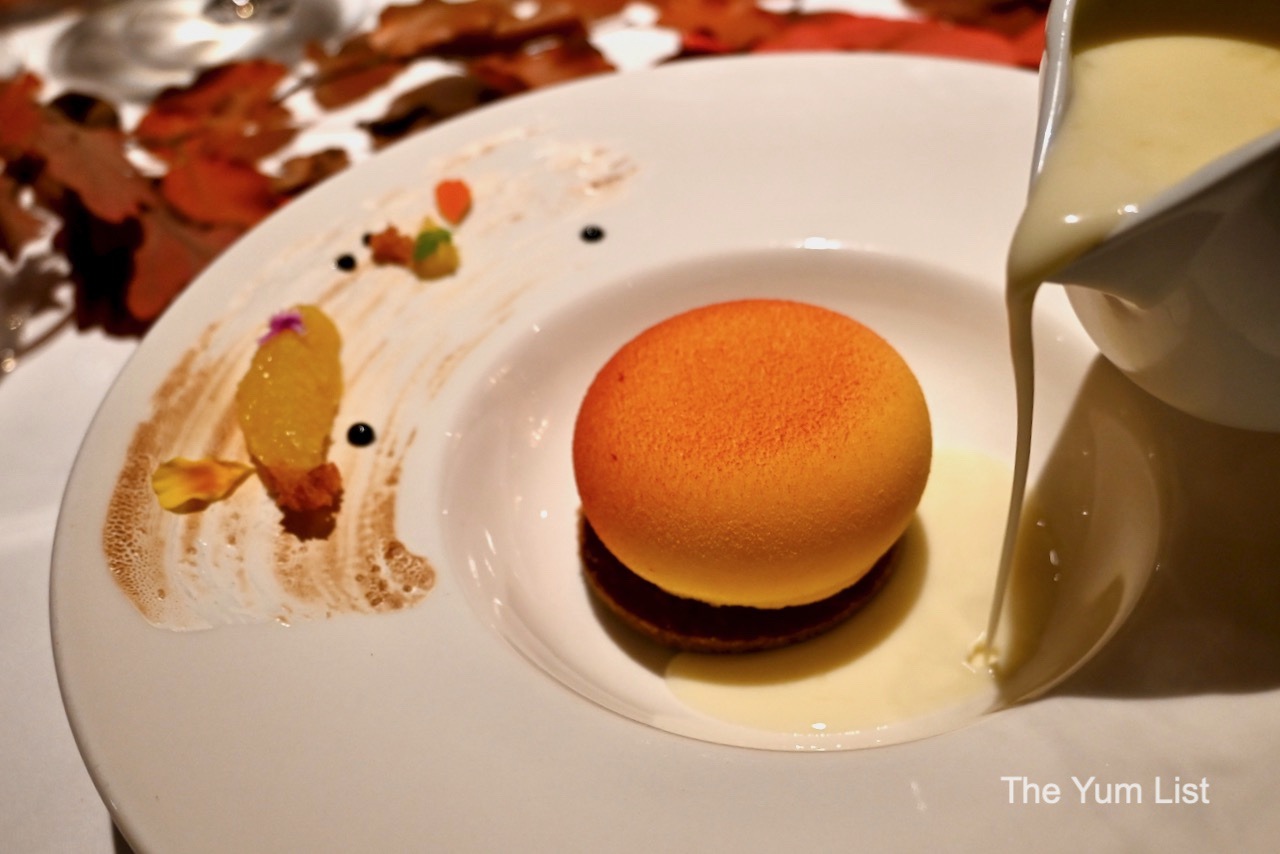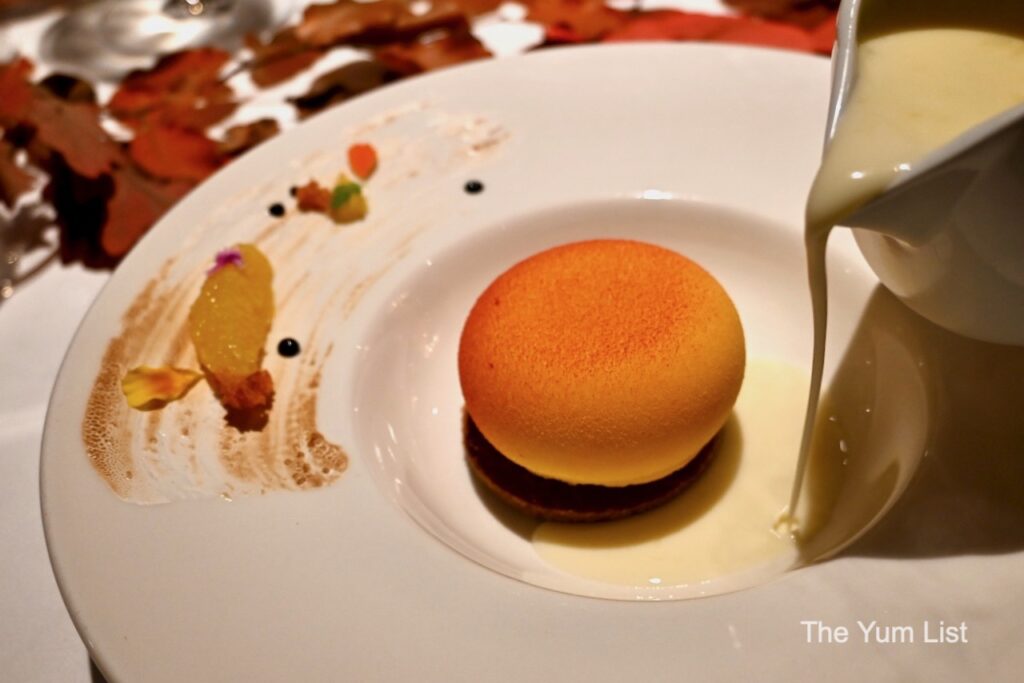 Sweet tooths rejoice further when the bite-sized (mignardise) arrive with a selection of Petit-Fours. Matcha Mochi, spicy Bon Bons, Madelines and Rum Babas all cap off an evening well-spent exploring many different ingredients, methods and flavours, all in a grand celebration of the start of Fall.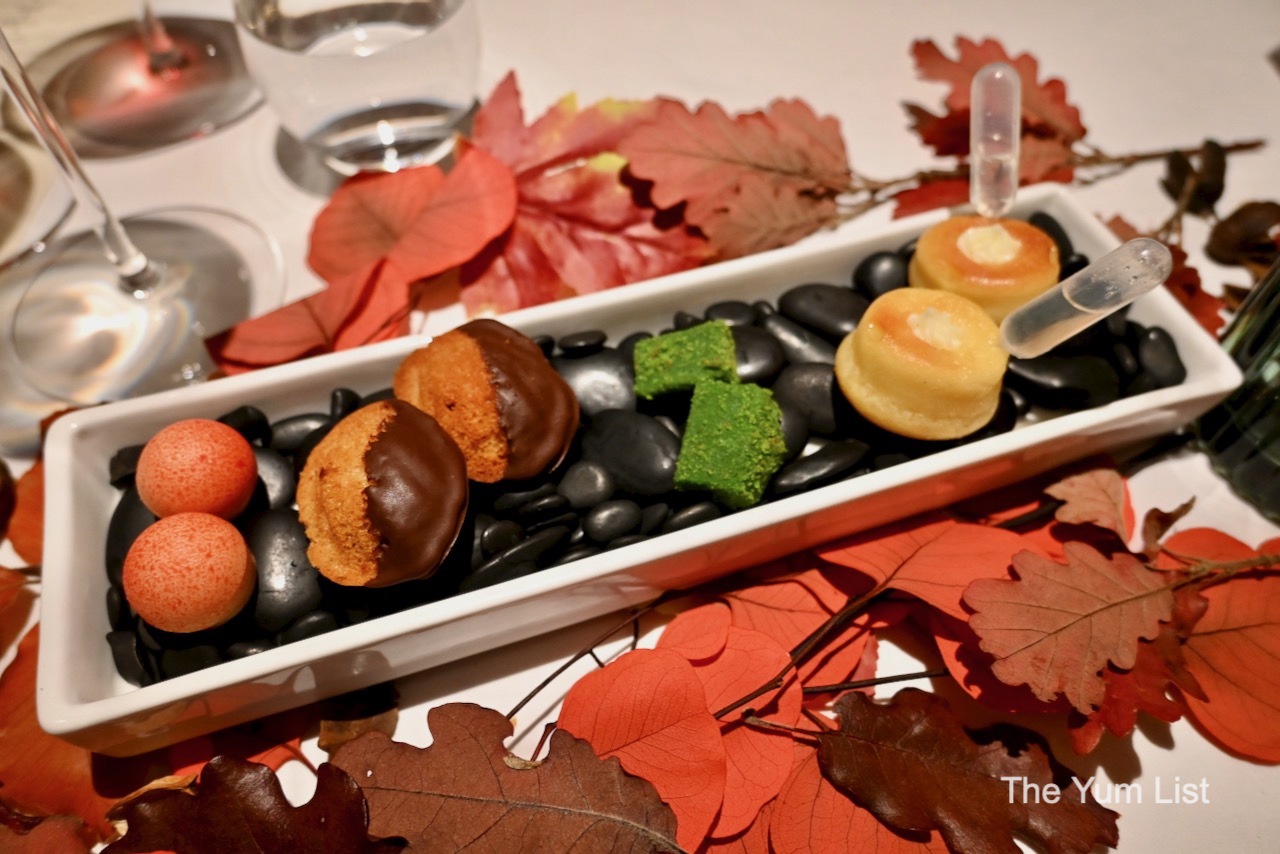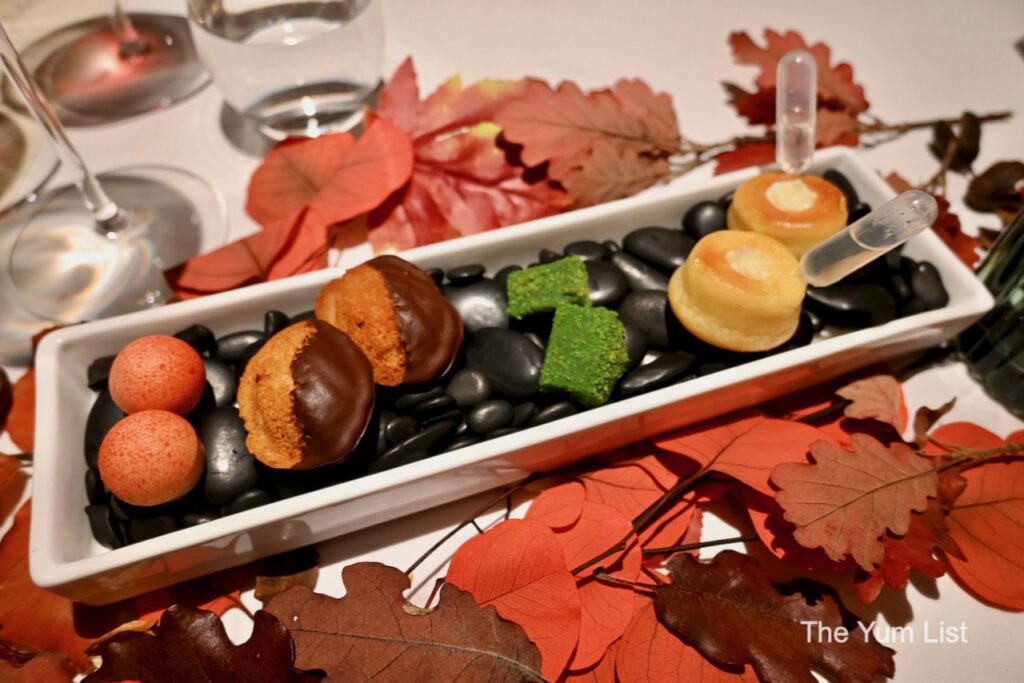 Reasons to visit Ultime for the Fall Degustation: the meal has 'super special occasion' written all over it, so grab your super special someone and share a night of culinary discovery together. Matt could not stop creating bread and butter combinations, while Monica was impressed with the wine choices that appeared effortlessly throughout the evening.
Ultime Atelier & Boulangerie
Unit 3A-1, Level 3A, Menara Noble Land
2, Jalan Changkat, Lorong Ceylon, 50200 Kuala Lumpur
+60 12 858 8016
https://ultime.com.my
Ultime Opening Hours
Tuesday – Sunday 12:00 pm – 10:30 pm
Closed Monday
Find more restaurants for special occasions here, and stay up-to-date on KL's food and beverage scene here and here.