Pegaga Langkawi, Vegan Restaurant
Monica Tindall
Perched on the side of a jungle-rich hill, Pegaga Langkawi is both green in philosophy and in setting. This vegan restaurant is part of Ambong-Ambong Rainforest Retreat, complementing its holistic wellness mission. Serving nutritious and delicious plant-based meals, the team aim to source the majority of ingredients from the island itself and offer recipes with international appeal.
Pegaga Langkawi – Plant-based Food
We enjoyed a quick lunch here after a wonderful yoga and sound healing session as part of a Wellness Retreat we attended in Langkawi. The open-walled dining room catches glimpses of the sea through lush rainforest foliage, and the surrounding greenery takes the edge off the tropical heat. We were delighted to have an entire menu of healthy plant-based options from which to choose and also grateful for the warm service and enthusiastic recommendations by the staff.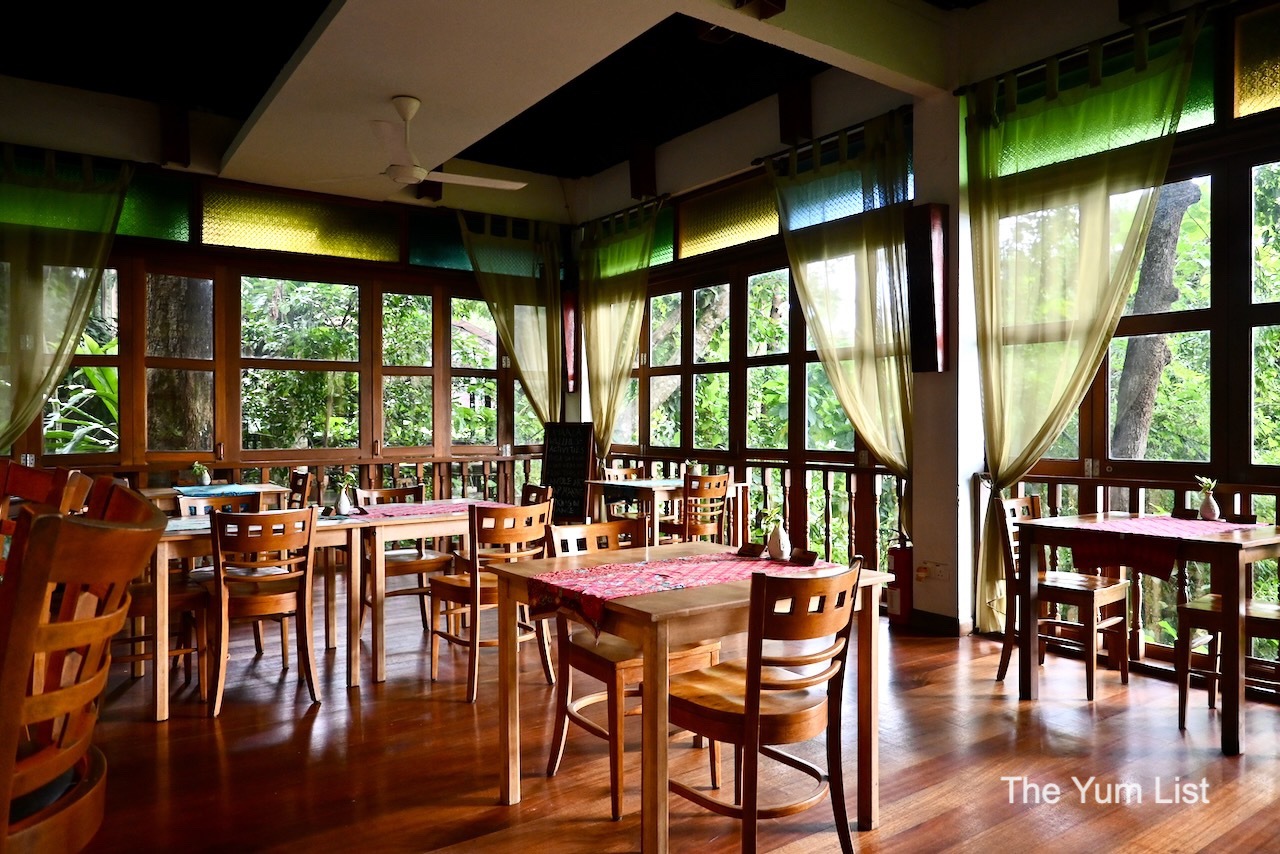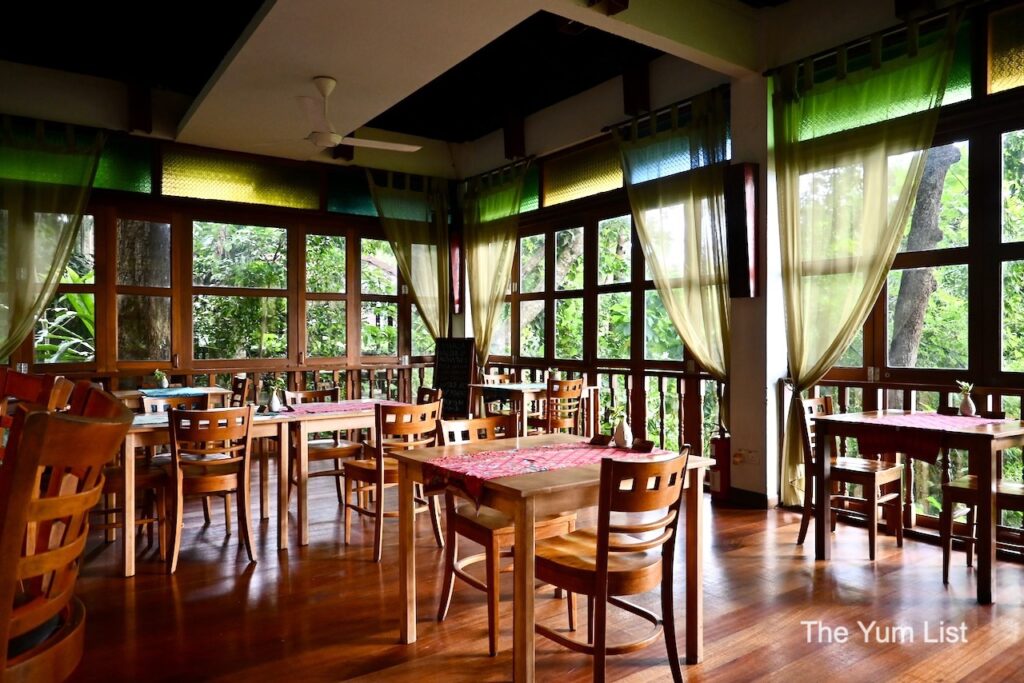 Vegan Restaurant Menu
Rainbow Rolls (RM 28) was a colourful beginning with a vibrant stuffing of fresh herbs, vegetables and vermicelli noodles. They're wrapped in soft Vietnamese rice paper rolls, and a gluten-free peanut sauce was provided as additional seasoning.
The Falafel & Hummus (RM 32) was a good combination of temperatures. The homemade falafels showcased a crisp casing loaded with a warm chickpea mash in the middle. Roasted capsicum and onions were tossed over the entire plate, contributing another layer of texture and chew.
Our last main, the Pegaga Bowl (RM 38), was loaded with health-giving ingredients. Based on brown rice, an assortment of sauteed greens, tempeh, avocado, grilled capsicum, and roasted mushrooms (two kinds) made a middle layer. And a large round pumpkin kofta covered the top.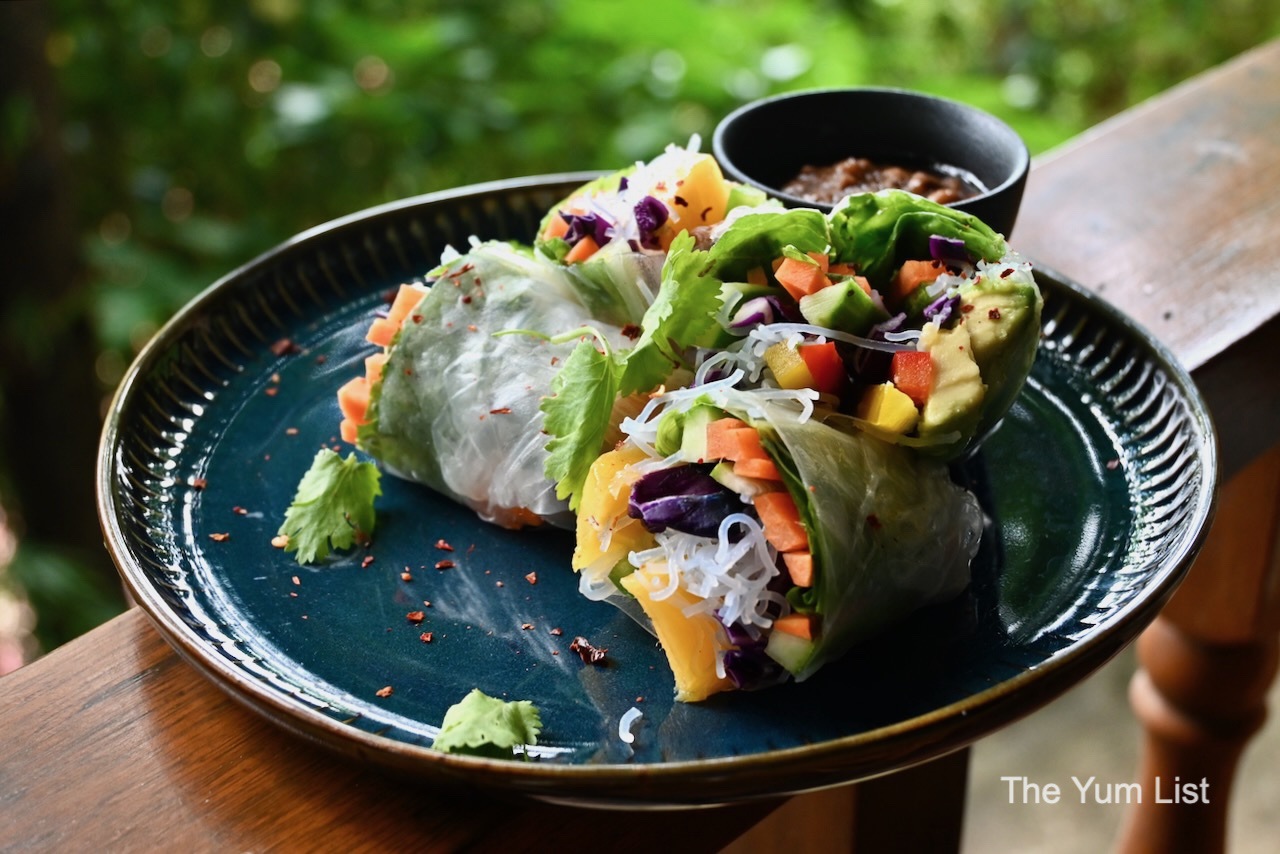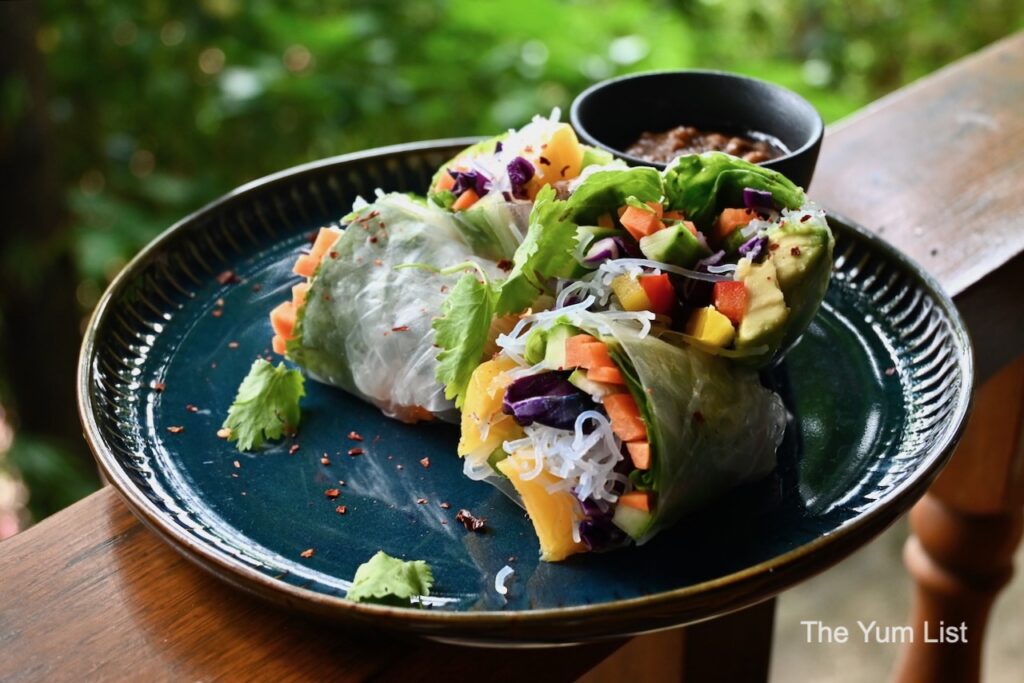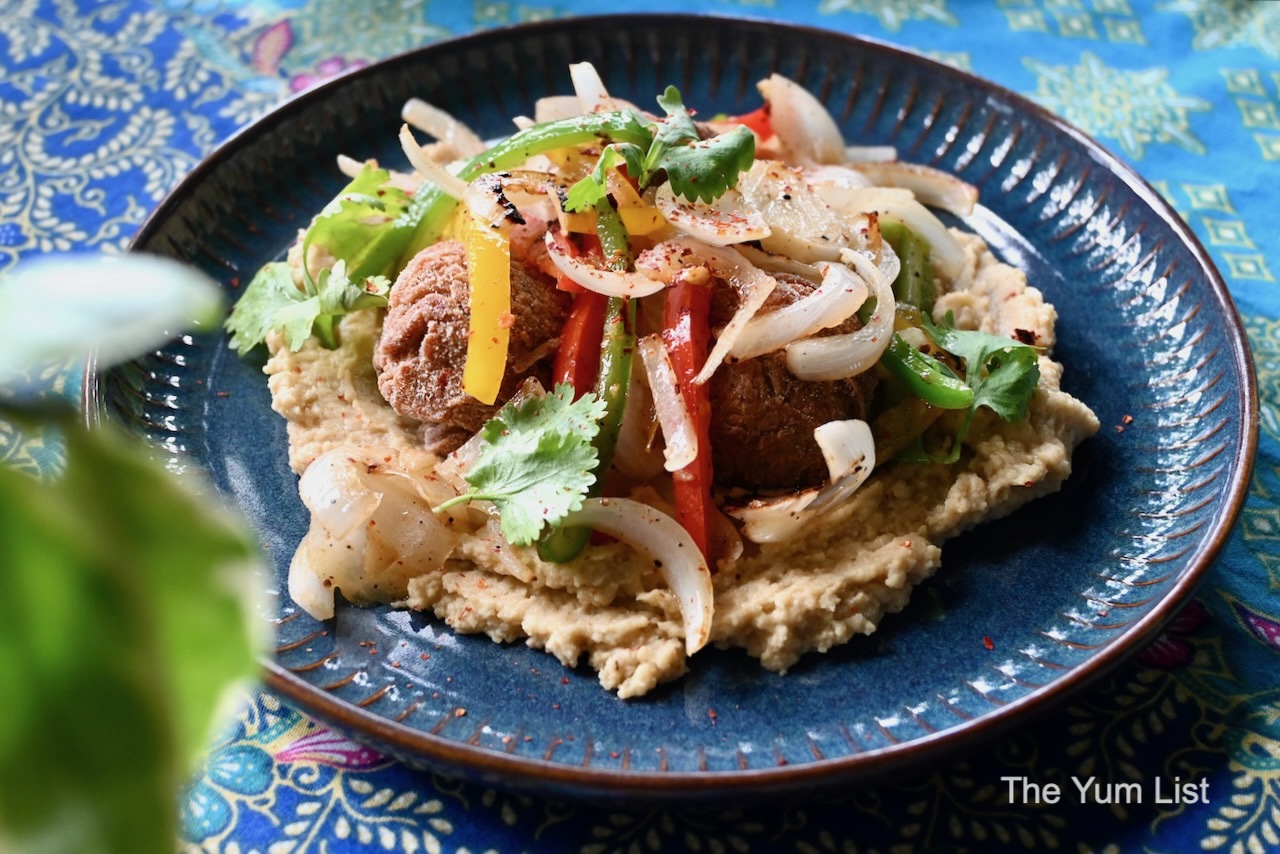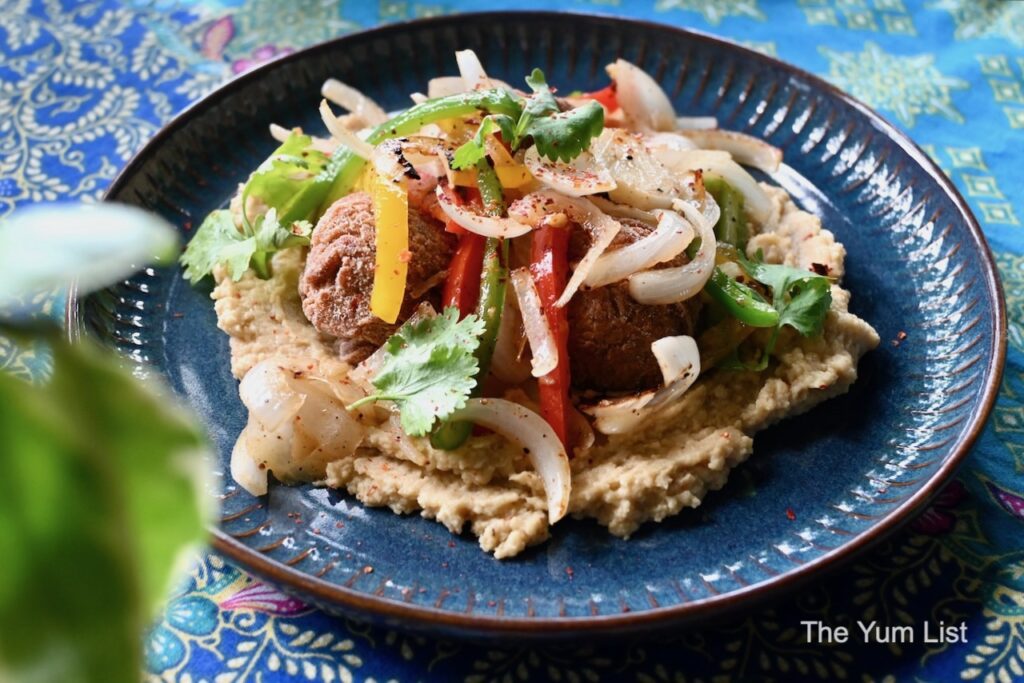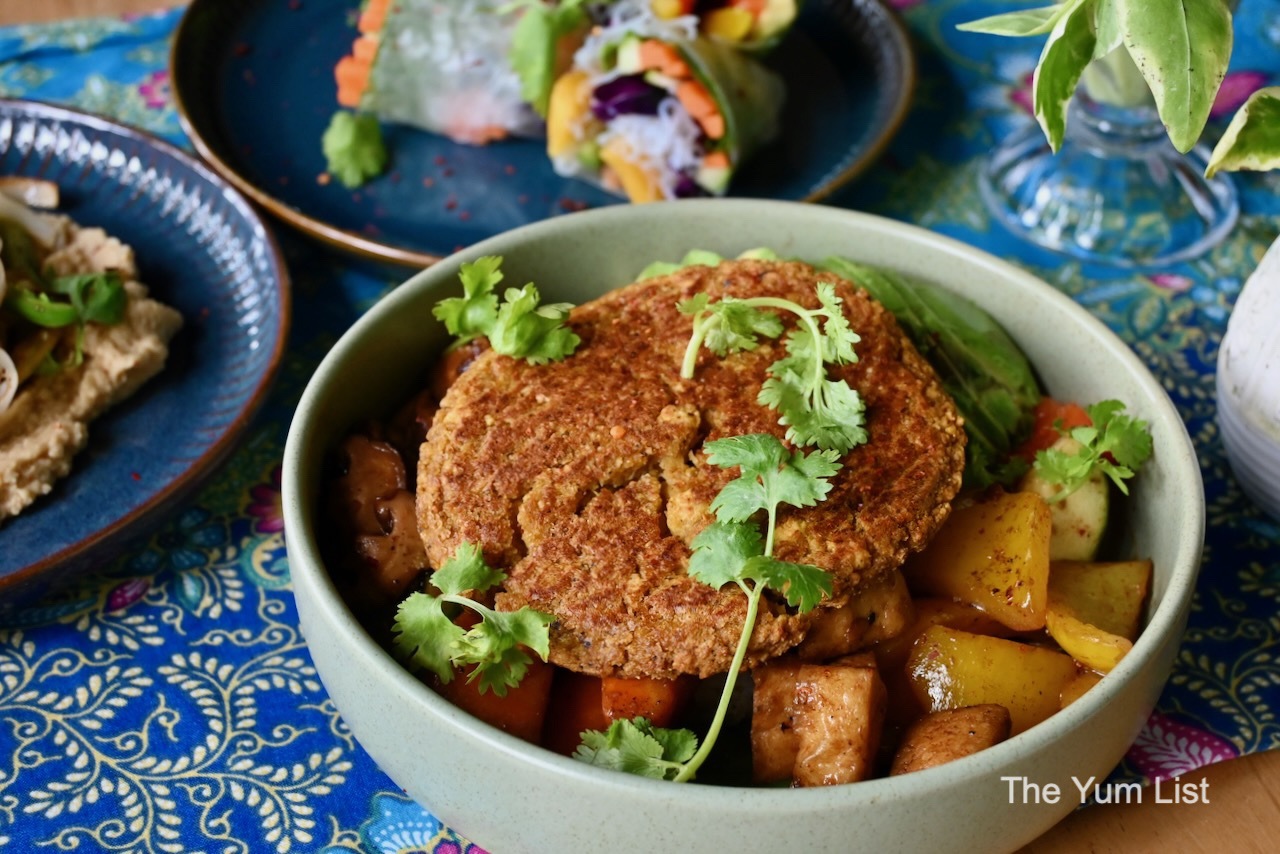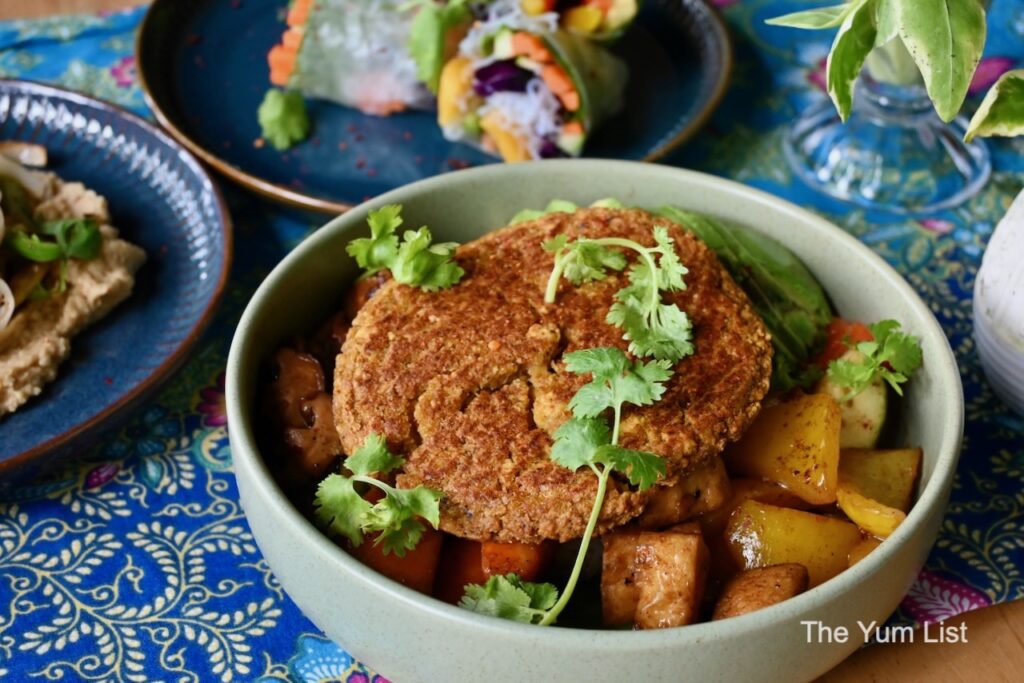 Dessert
Even the dessert menu provided guilt-free treats. Spoons clashed over the Coconut Mango Pudding (RM 26), as was its charm. Coconut aga-agar and mango jelly formed the foundation, while fresh mango and red dragonfruit cubes crowned the surface. A long slice of hazelnut and cranberry biscotti was the perfect dipping tool and added crunch to the soft pudding.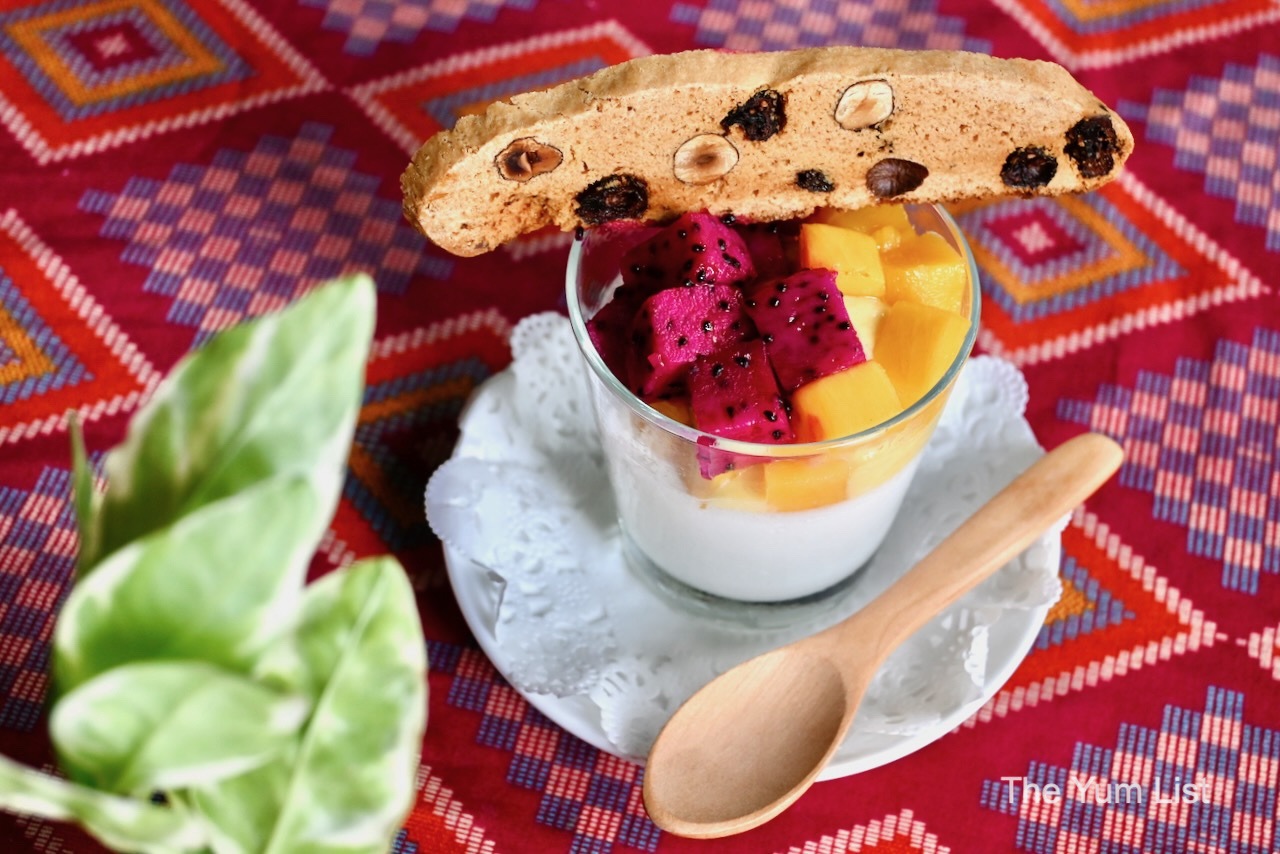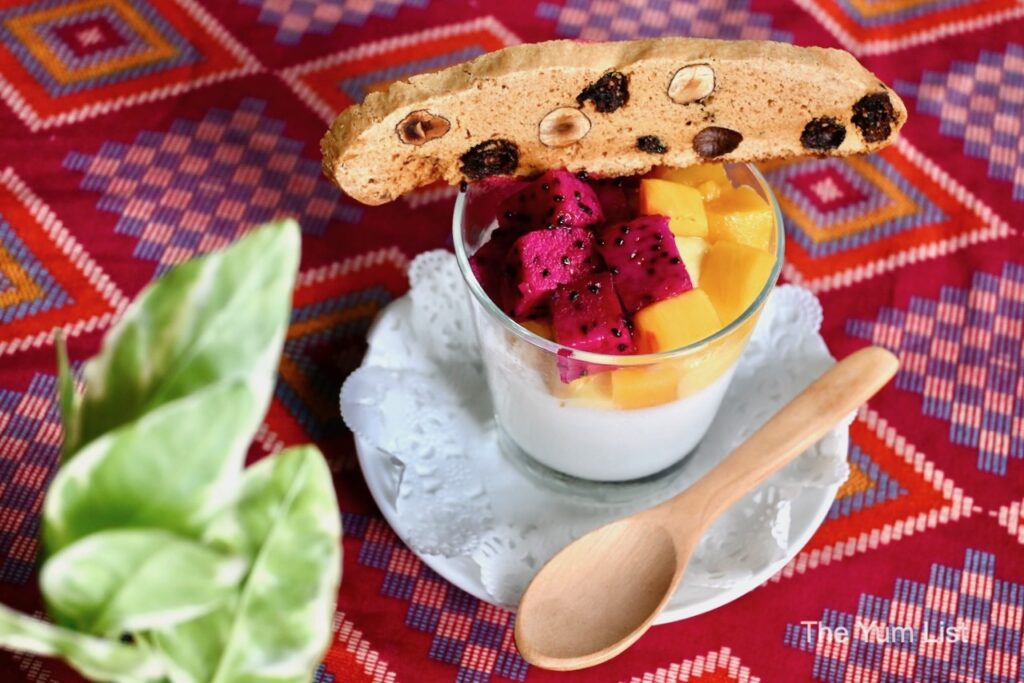 Drinks Menu – Pegaga Langkawi
You could nearly make a meal from the drinks menu at Pegaga Langkawi, especially with its thick, wholesome smoothies. Case in point, the Green Smoothie (RM 32) was a savoury dish in a glass. Avocado, amaranth, banana, Thai basil and a choice of almond, soy or oat milk were blended into a thick, creamy, herbaceous beverage. For a cool refreshment and more of a traditionally fruity-sweet finish, try the Yellow Smoothie (RM 32). Its mix of mango, banana, pineapple, ginger and lime is thirst-quenching and left us smiling.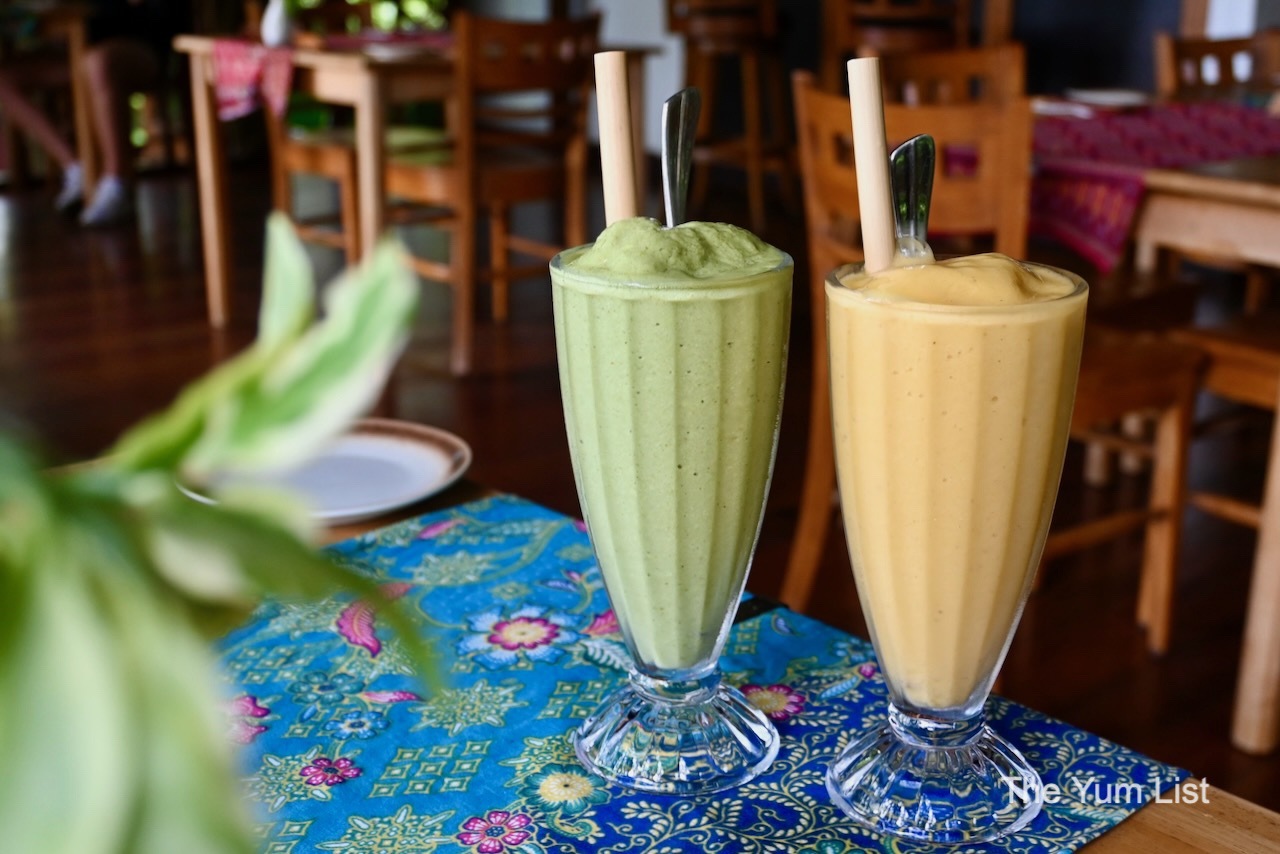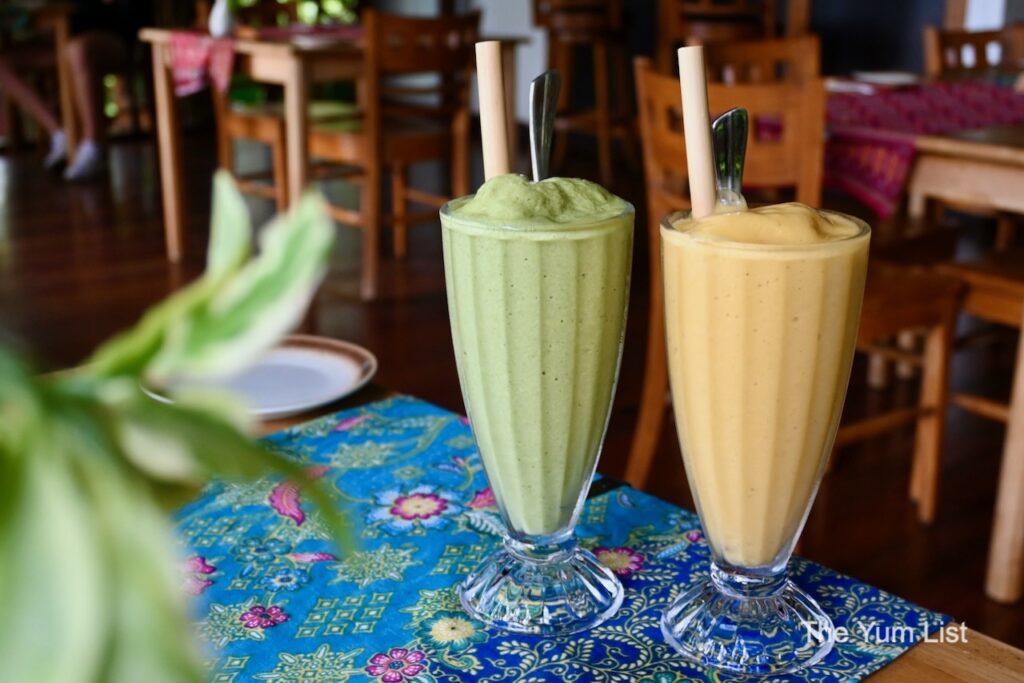 Reasons to visit Pegaga Langkawi: Lovely open-walled setting embraced by lush greenery and sea views; plentiful plant-based options; smoothies and fresh juices made-to-order.
Pegaga Langkawi – Vegan Restaurant
Ambong-Ambong Rainforest Retreat
Jalan Teluk Baru, Pantai Tengah,
07000 Langkawi, Kedah, Malaysia
+6 017-588 2080
[email protected]
Pegaga Langkawi Opening Hours
Breakfast: 8 am – 11 am
Lunch: 12 pm – 3 pm
Find more recommendations for travel to Langkawi here and stay up to date with the latest gourmet happenings in Malaysia here and here.