The Back Ground KL, Chinatown
Words: Matt Brown
Photos: Monica Tindall
Within a city rapidly developing its unique spaces and unique experiences, REXKL holds a pretty special place in the hearts, minds and stomachs of many. The converted cinema somehow maintains oodles of authenticity while being a cool place to attend an event, peruse a bookstore, get a custom-made bike or eat, drink and be merry. With a whole host of new food and beverage operators recently moving into The Back Ground KL food court area on the ground floor, it's time to explore once again.
I excitedly signed up for this mission as a huge fan of all things REXKL, not quite understanding the assignment at the time and the fact that it involved sampling a dish from eleven – that's right, ELEVEN – different vendors at The Back Ground KL. Should you wish to follow in my gluttonous footsteps, my only advice is: go there hungry. This wonderfully communal space is ideal for a group of friends to enjoy a range of the offerings available, and with the latest outdoor seating added on the side of the main food court area, there are even more spaces for you to lay out a spread of the delicious food and drinks and settle in for a chill and enjoyable night.
Alta Burgers at The Back Ground KL
The creative crew at Alta Cafe in Bangsar moved to REXKL with their burger concept store almost three months ago and know how to please a crowd.
The Double Beef Burger (RM 30) did not come to mess around. This signature dish from the Alta Burgers kitchen combines two juicy 100% Angus beef patties, cheddar cheese, caramelised onions and pickles in a bun that can barely contain it all, sided with fries and tartare sauce.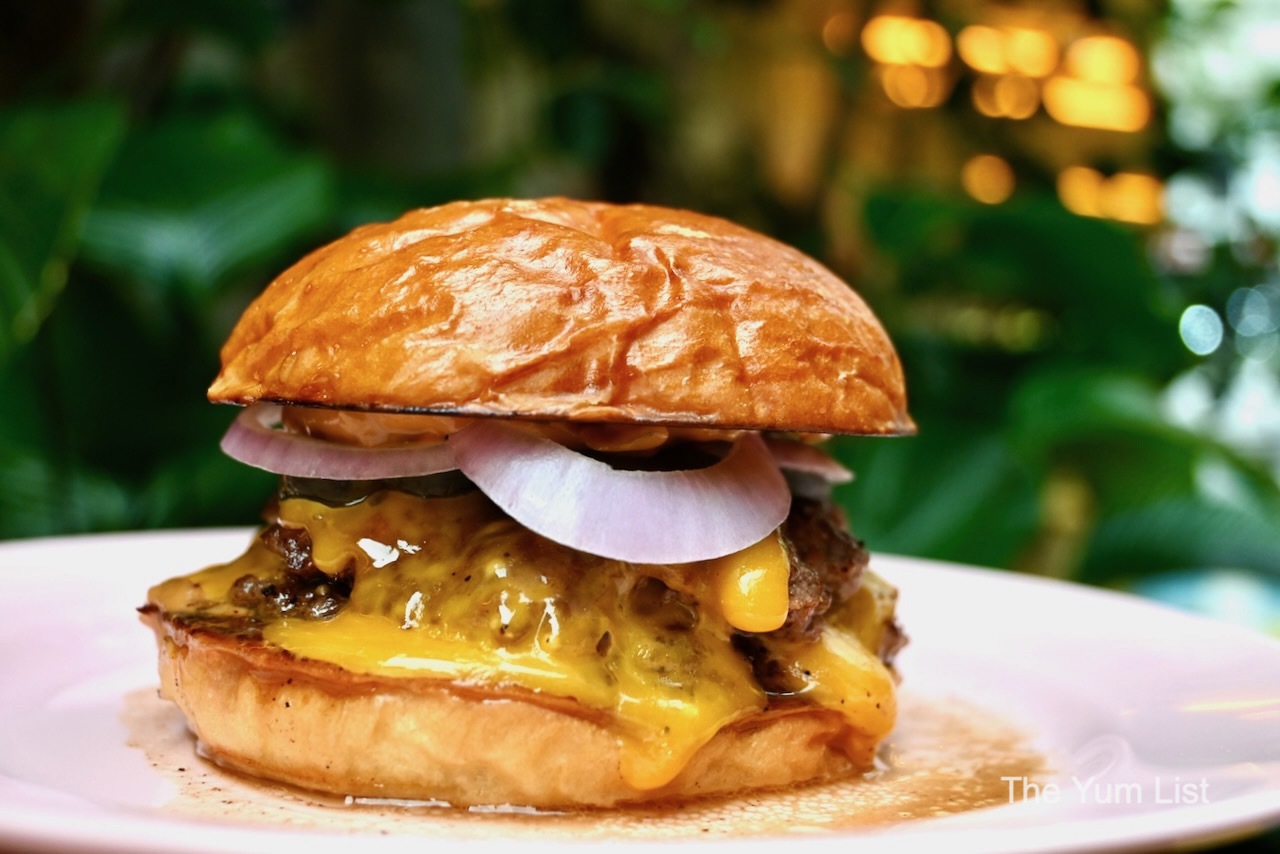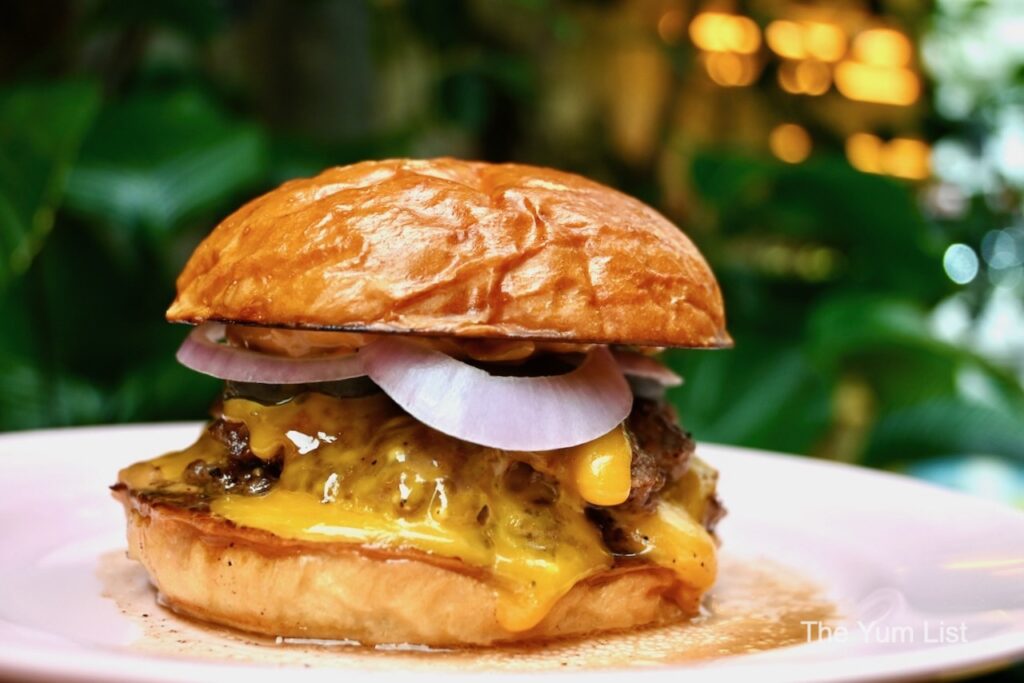 The Bao Guys
Thanks to last year's MCO, KL has been fortunate to feast upon the original fast food baos created by three friends who got creative in the kitchen during the lockdowns. The Bao Guys have outlets at Tiffin at the Yard, Lucky Lucky FoodStore and now have their nifty metallic caravan slinging deliciousness at the entrance to RexKL.
The Cluck Norris comes in a steamed charcoal bun and features juicy fried chicken with Japanese egg mayonnaise and gherkins. Beef Be With You has mala sauce braised beef with mala mayo and a deep-fried bao bun for something more for heat and spice lovers. A 3-piece Platter will set you back RM18.90.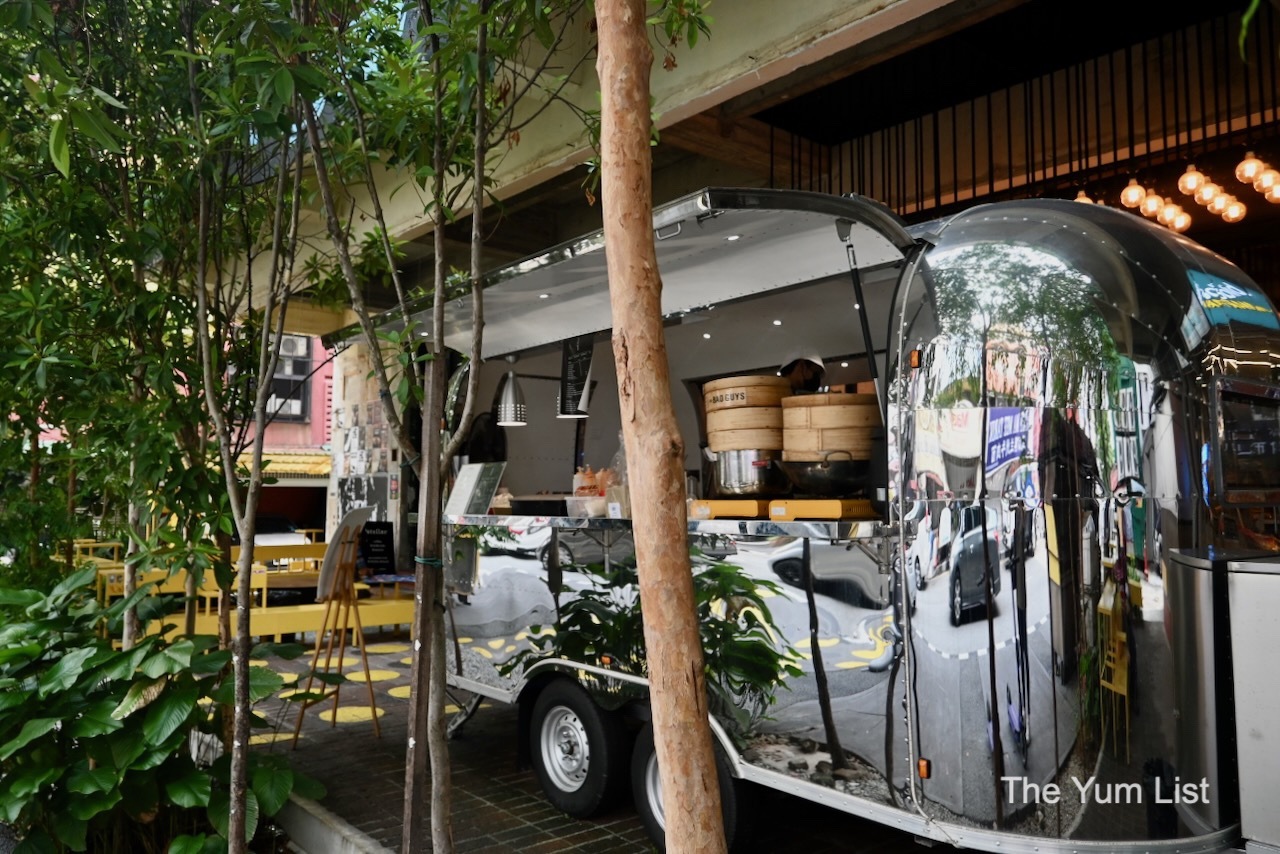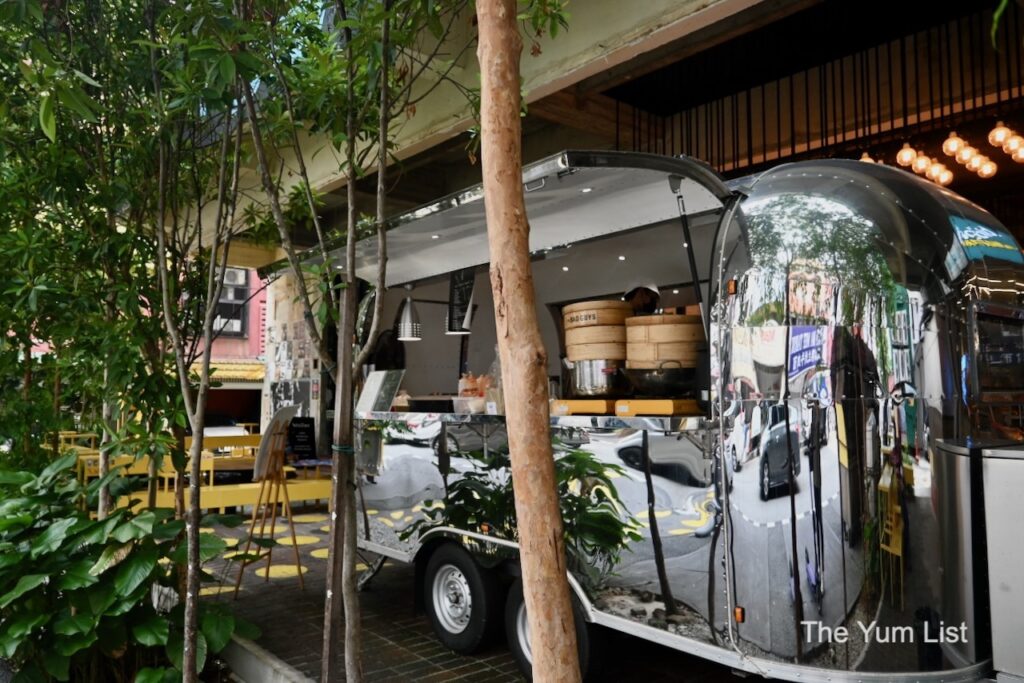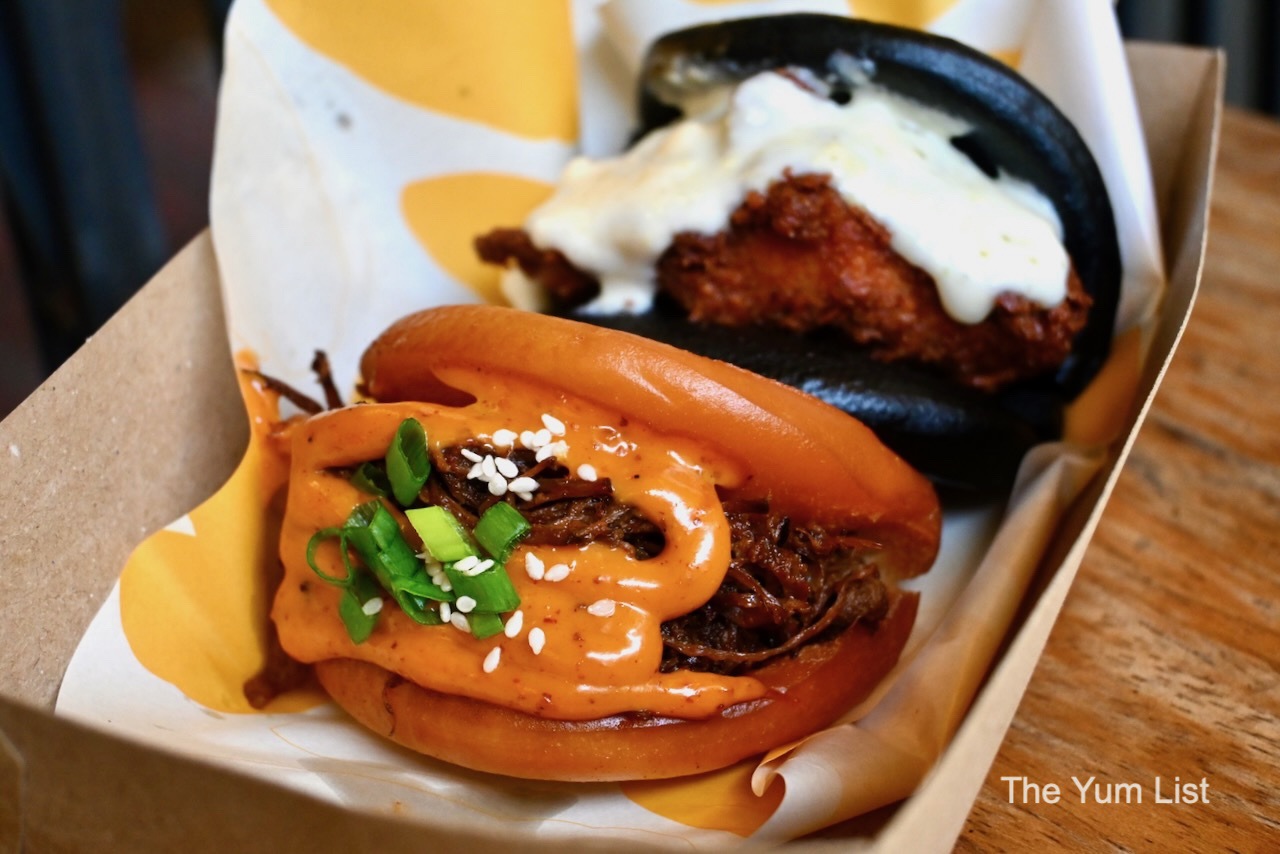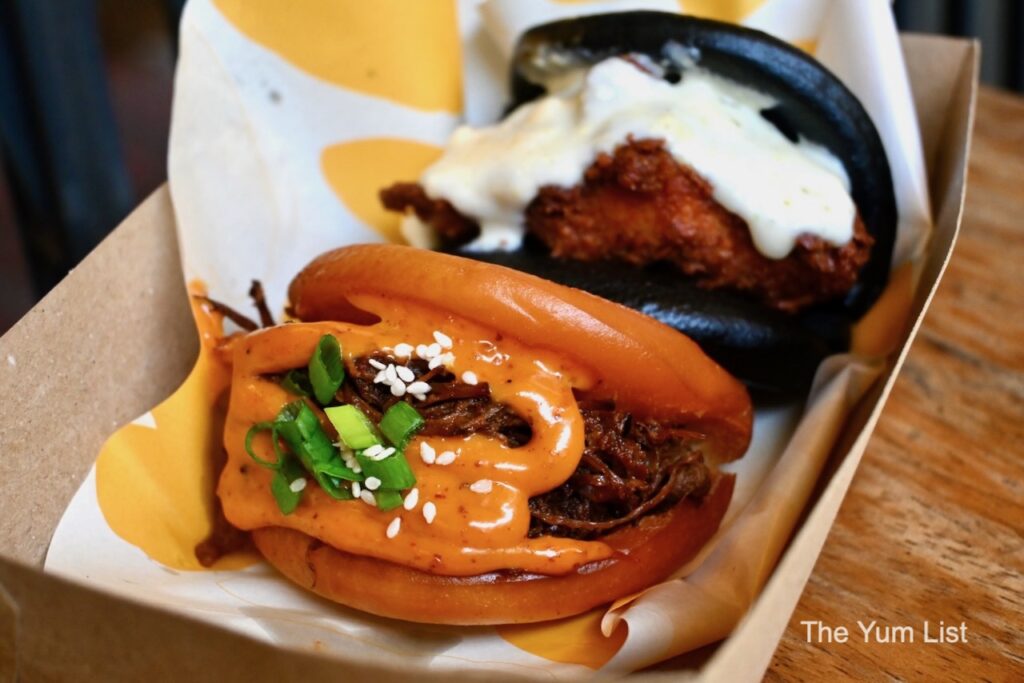 Licky Chan at The Back Ground KL
If you've ever found yourself asking the age-old question, "What would I get if a bartender opened an ice cream shop?", then Licky Chan exists to give a definitive answer. Perched at the top of the stairs on the way to Cheong Somm wine bar, they scoop their unheard-of combinations right beside The Poke Guy, so you can get unique ice cream AND a nifty tattoo all in a single night.
Lickin' On Gin & Juice (RM 15.80) is a zesty scoop of Bombay Sapphire Gin, tonic, calamansi lime and olive oil. Chocolate Concierge (RM 15.80) smoothly blends 70% Malaysian single origin cacao, Dewar's 12 years rum and cold brew cacao husks in a chocolatey concoction that has no chance to melt if you eat it as fast as I did.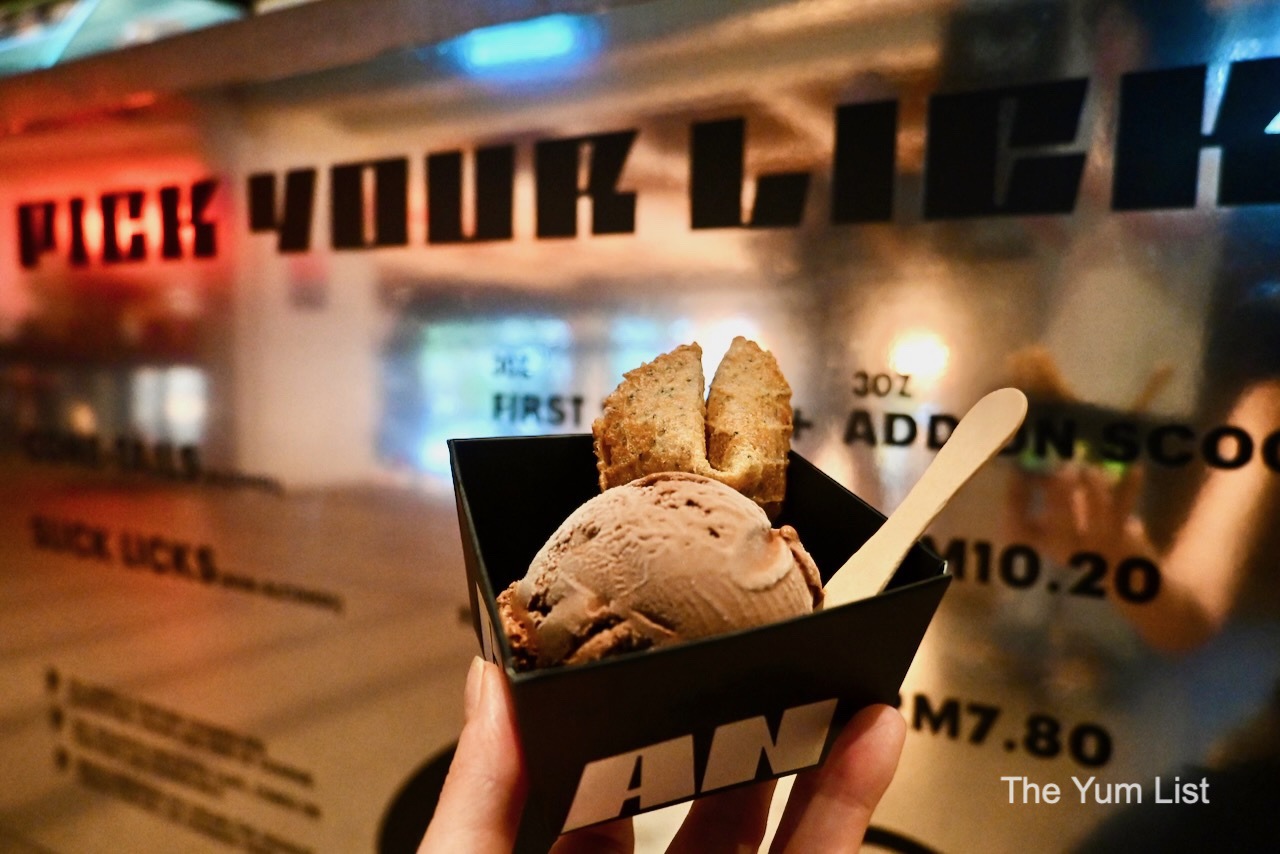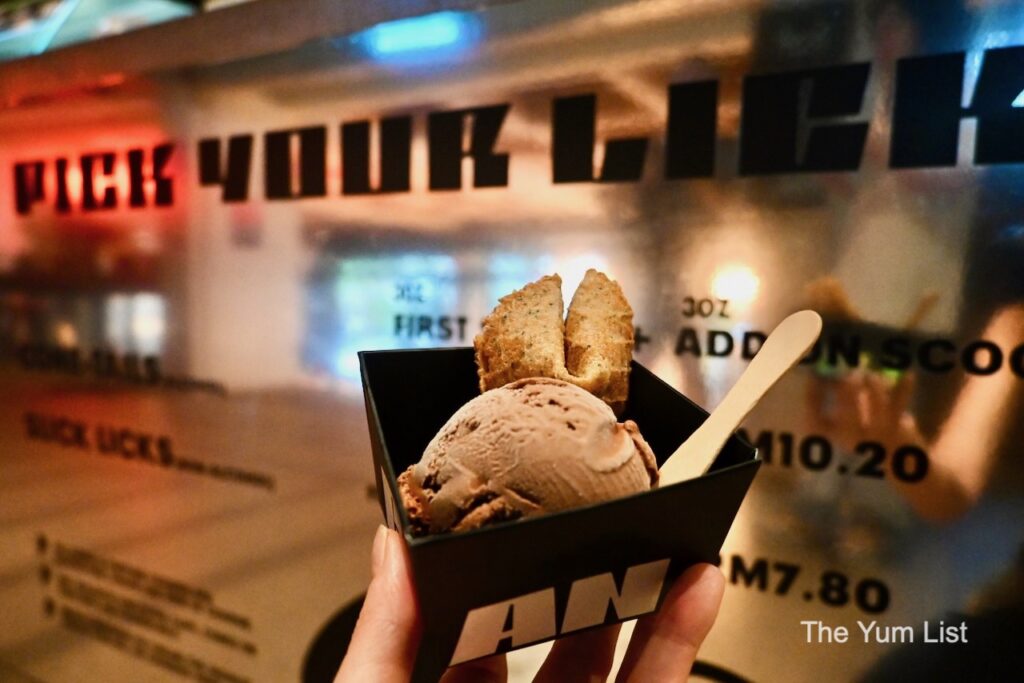 Chu by Fifty Tales
This Malaysian Chinese Noodle Bar does NOT sell ramen. Just read the big neon sign! What it does offer is a range of fresh ingredients with local influences and the ability to customise your order. Good luck exercising any restraint once you realise how good everything tastes.
Our bowl of handmade egg noodles, beer braised pork belly, fried leeks with taucu, homemade soya sauce mix and duck ham that has been cured for seven days and then aged for 32, was a big winner. Grace will cost RM32, and you basically clean the bowl for them, considering how much you'll be determined to not miss a thing.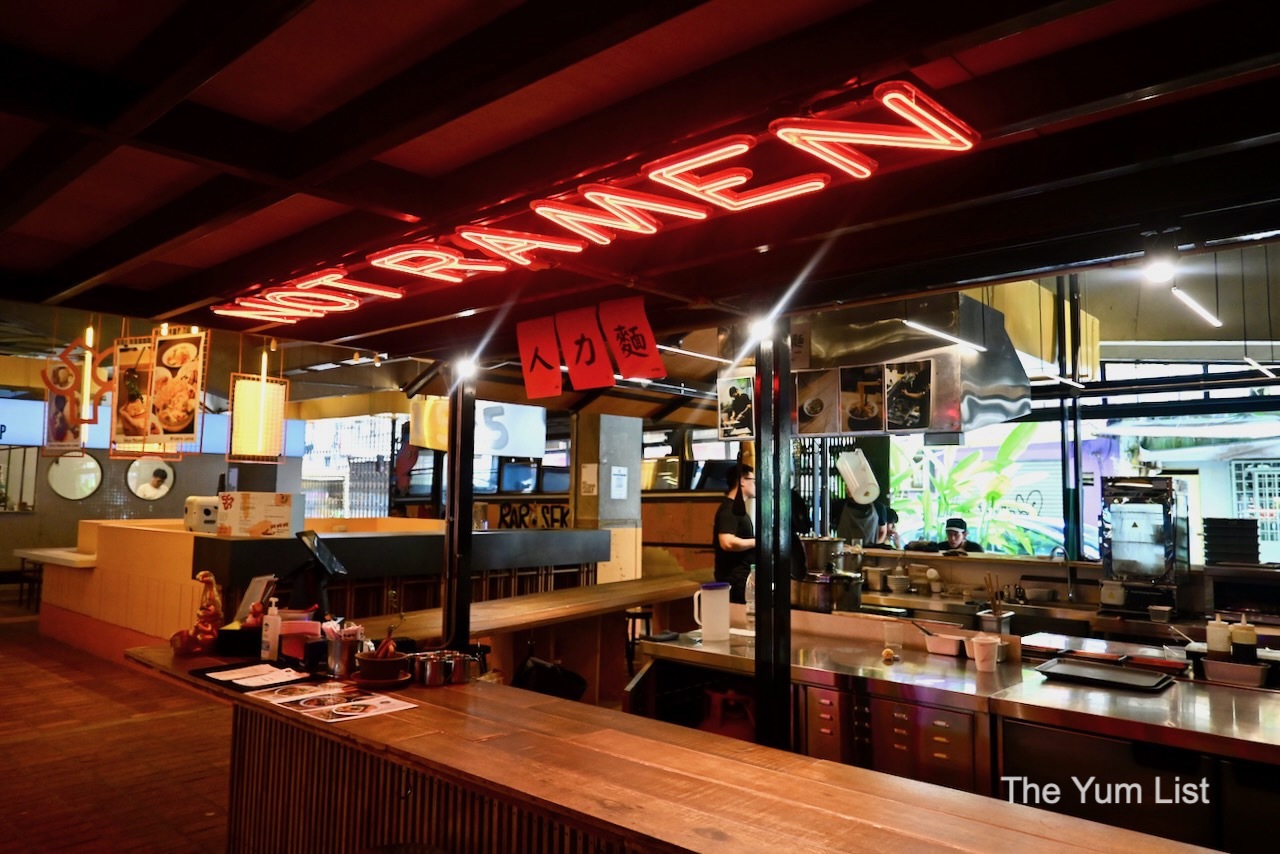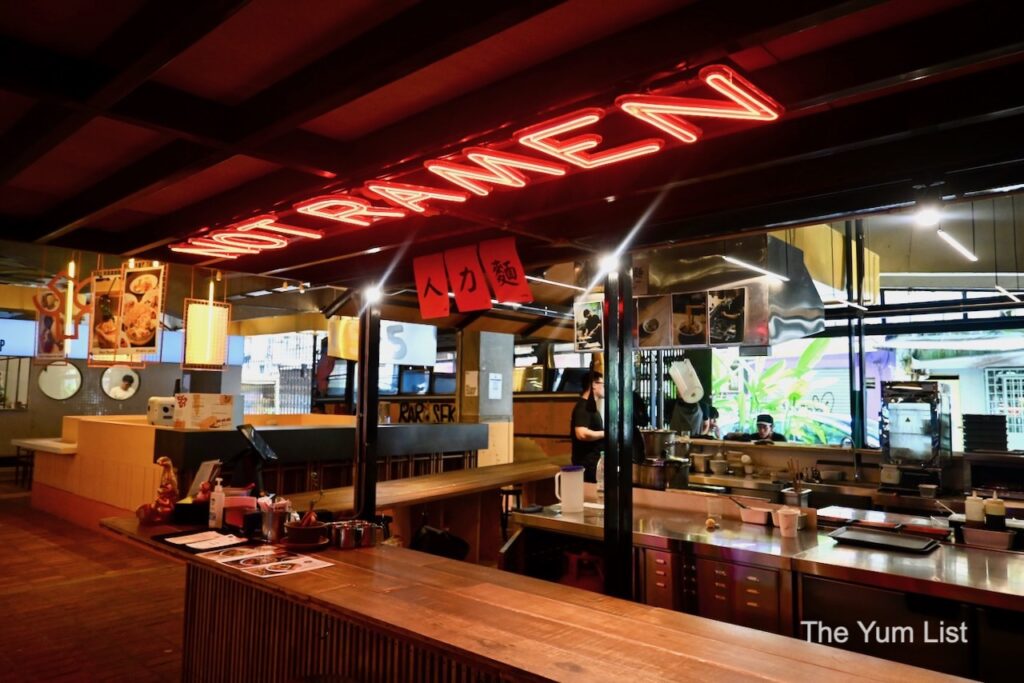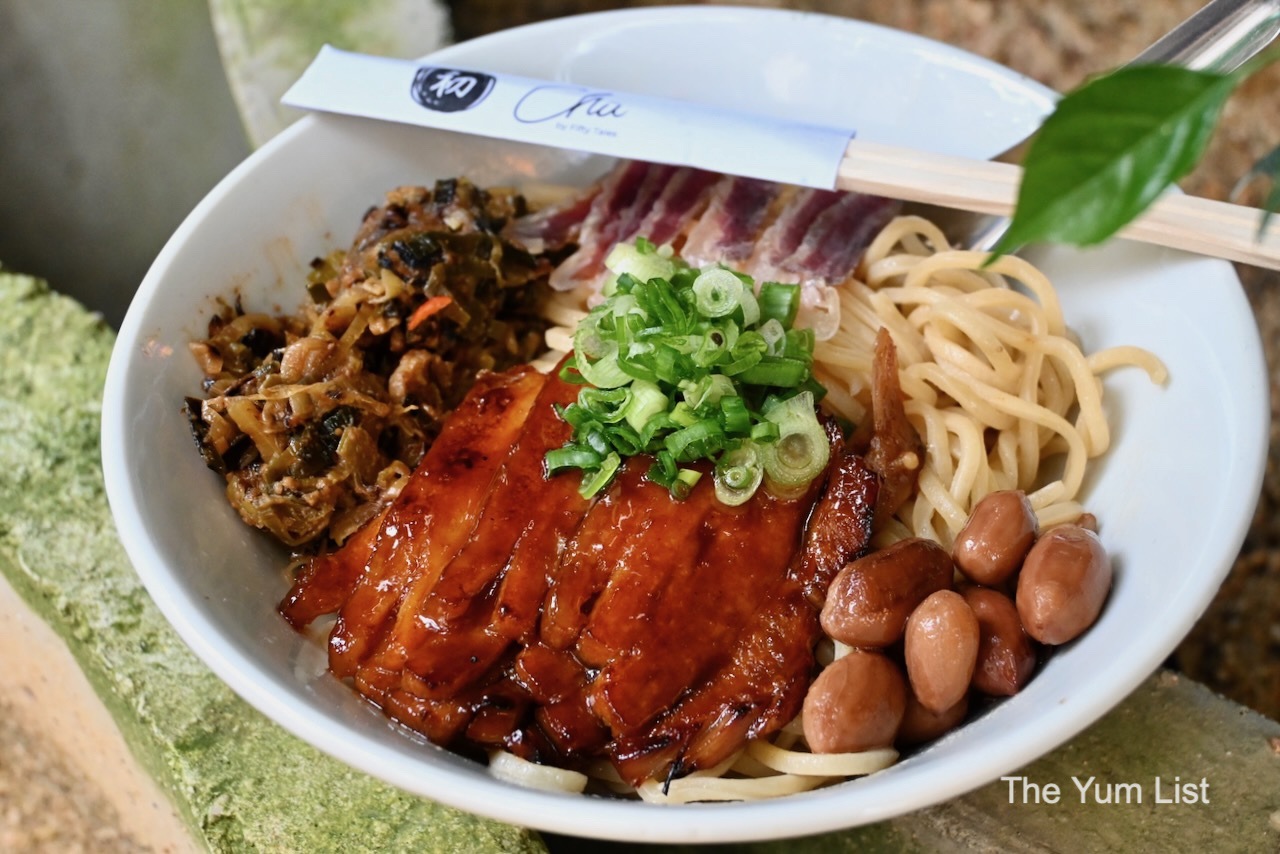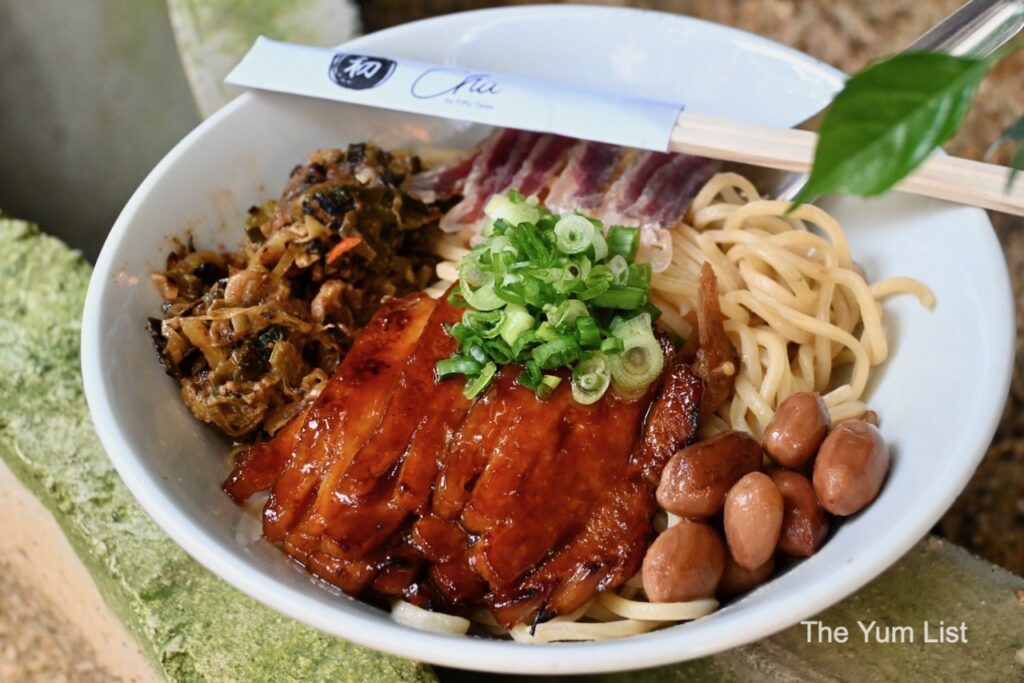 Stellar at REXKL
The Stellar empire grows at REXKL with the addition of The Cake Room to the already much-loved Coffee Bar. Offering gorgeous slices, tarts, cakes and treats, you will have no problem making a promise to yourself to return very soon so that you can artfully work your way through all of their sweet creations.
A slice of the Matcha Chiffon with Rose Lavender Cream (RM 14) looks impressive yet is so light and airy it's almost an optical illusion. Pair it with a fine coffee, tea or kombucha from next door, and your visit takes on a delightfully innocent tone.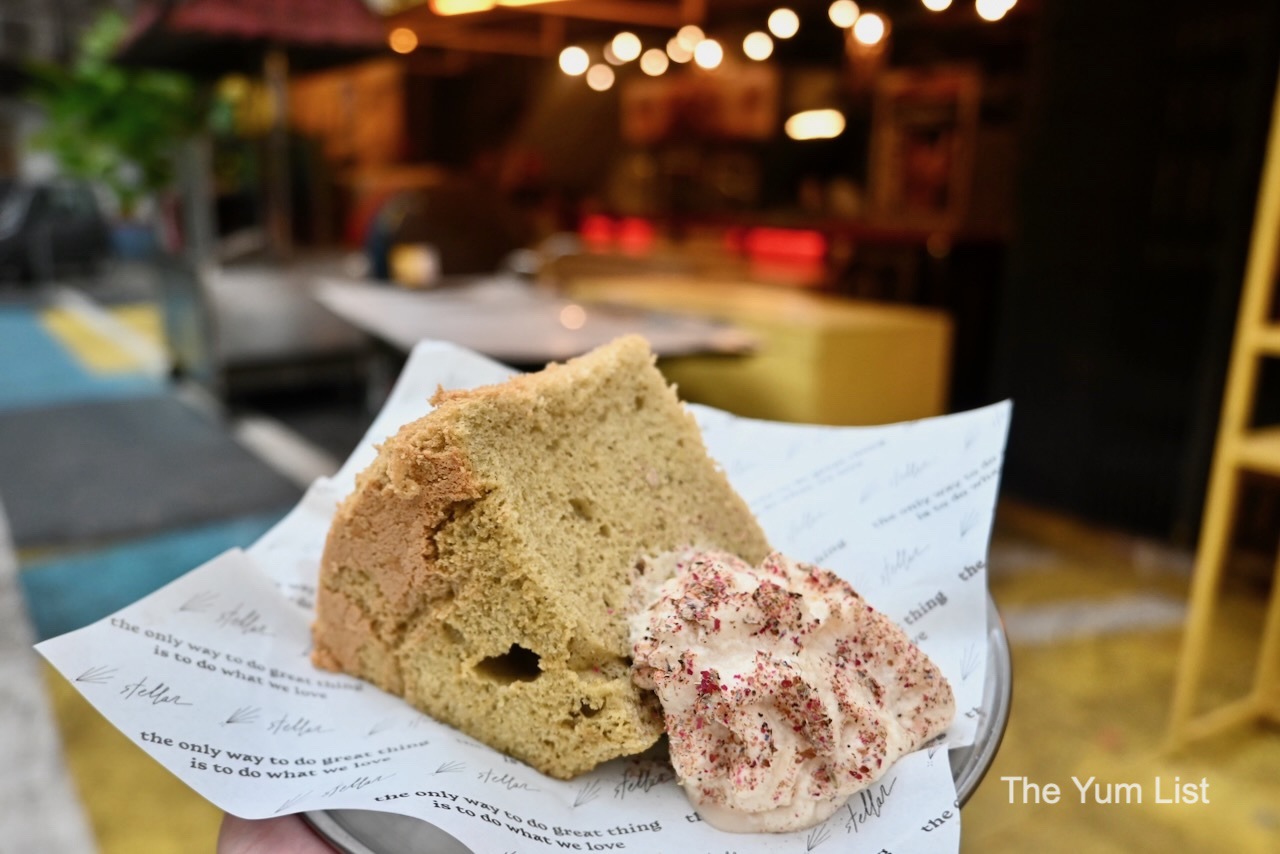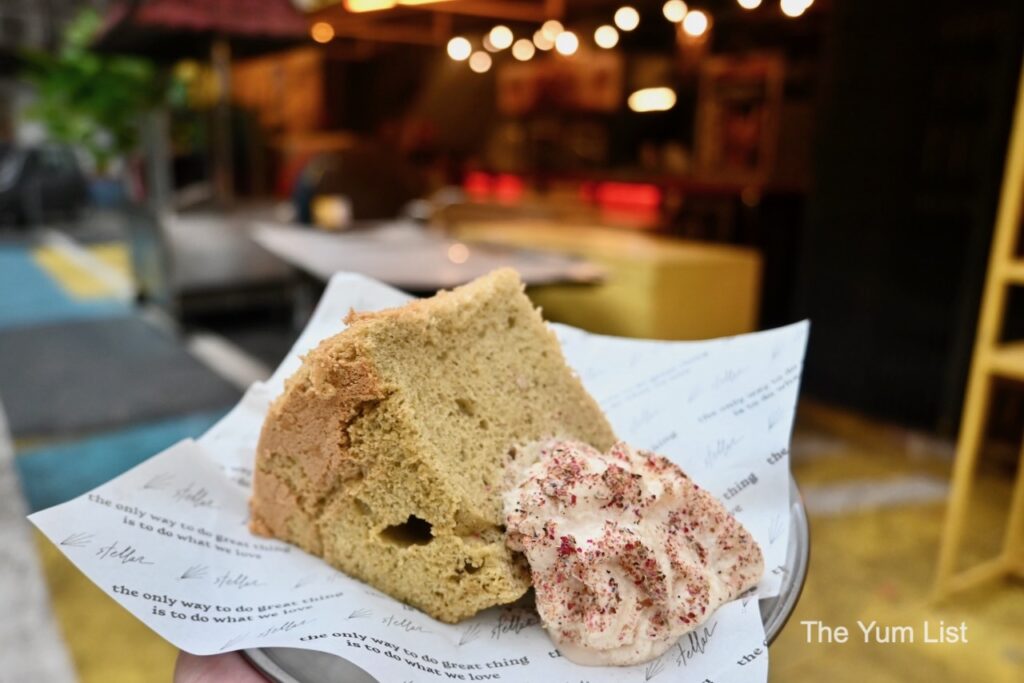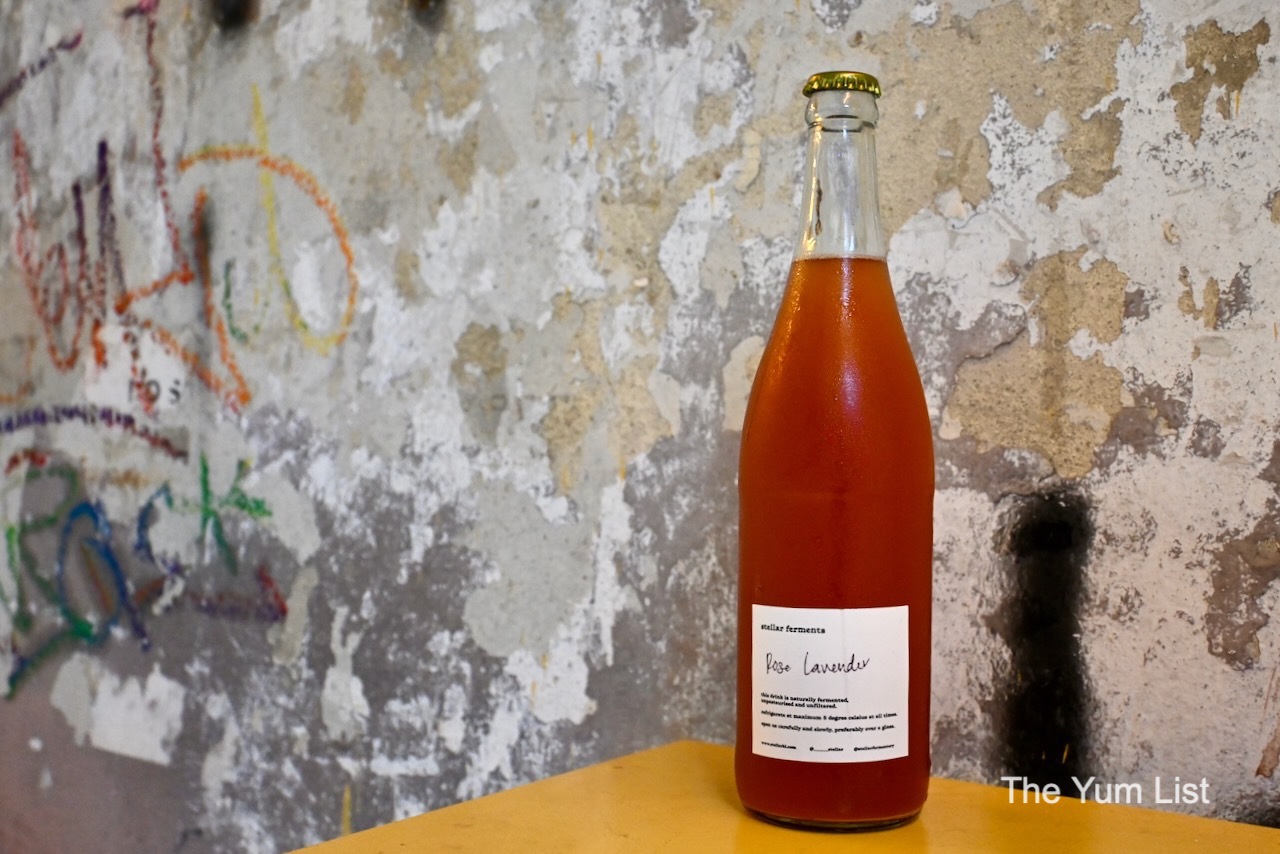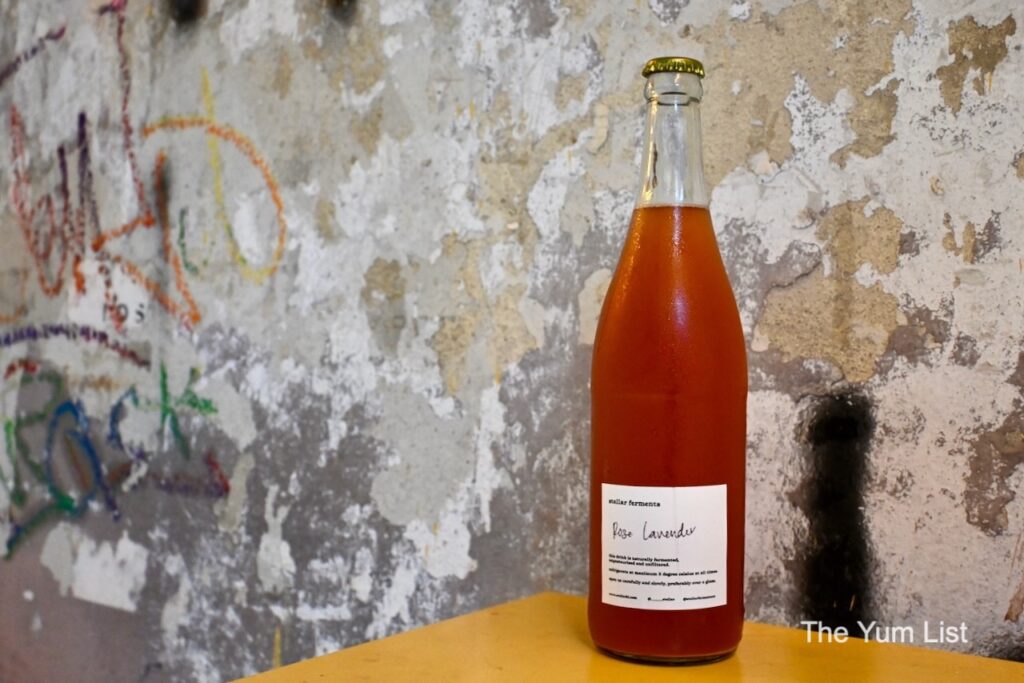 G'RUN at The Back Ground KL
Heading into their third month of business at REXKL, the team at G'Run (a portmanteau of Grab and Run) are busy creating croissants, waffles, tarts and croffles (Croissant + Waffle). Like many of the new vendors, they also boast a very pretty presence on Instagram and will happily share their latest pastry innovations with their excited pobsessives (a terrible portmanteau I just invented for Pastry and Obsessives).
The Mushroom Croffle (RM 14) is a sweet and savoury blend of deliciousness with oyster mushrooms in truffle oil smothered over a tasty croffle. The Strawberry Milkshake by G'RUN is one of the freshest we've ever tasted and was a very light and refreshing drink option from the menu, where you can choose your level of sugar.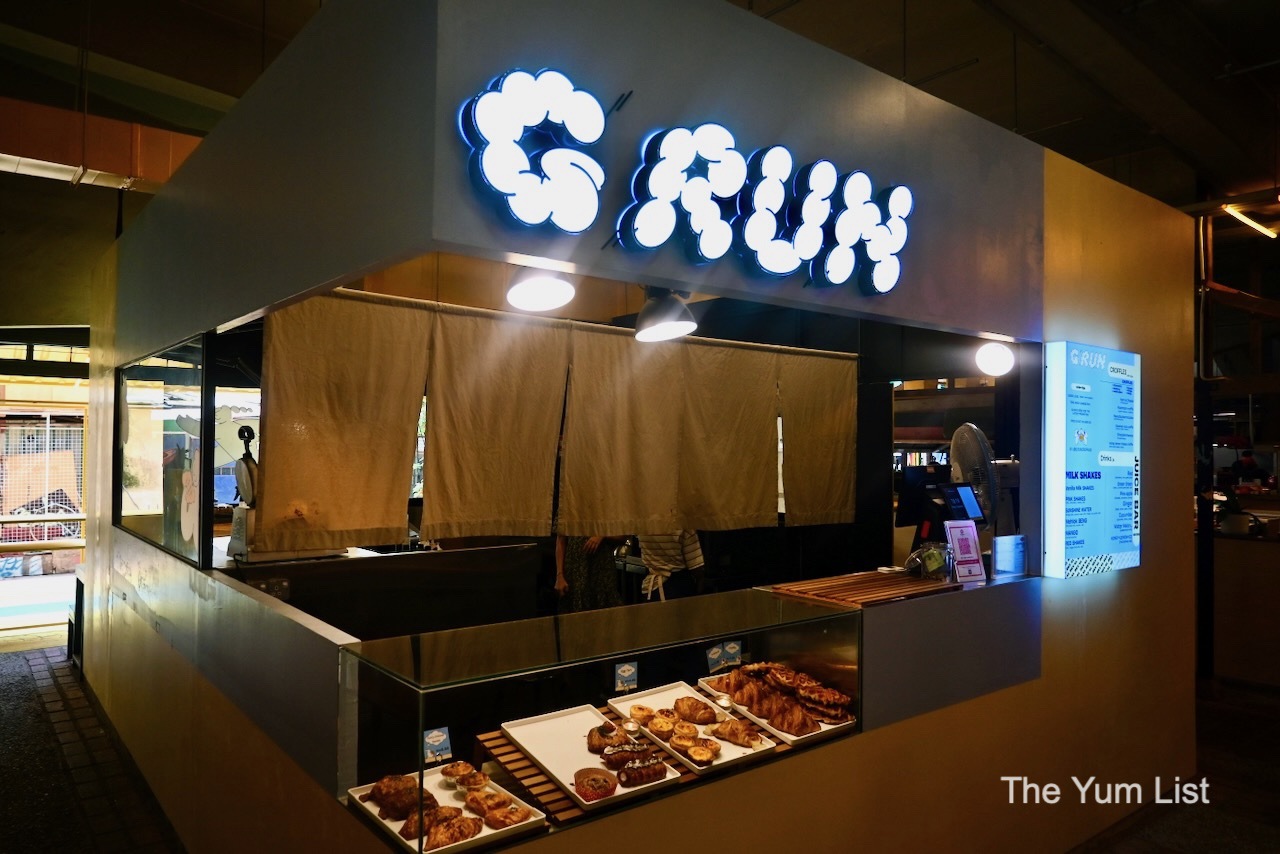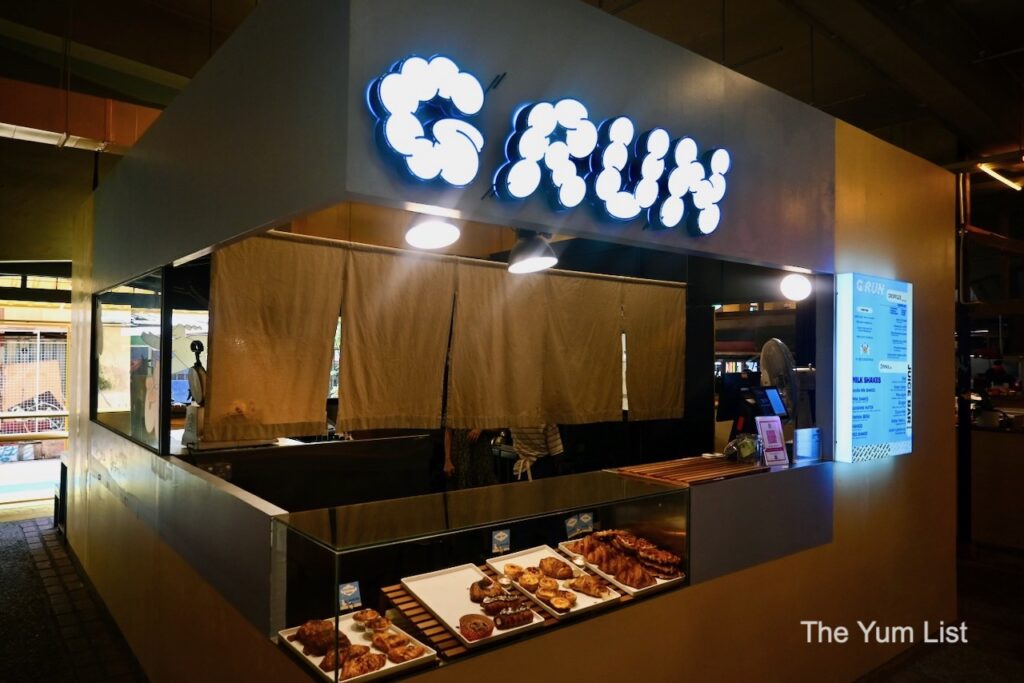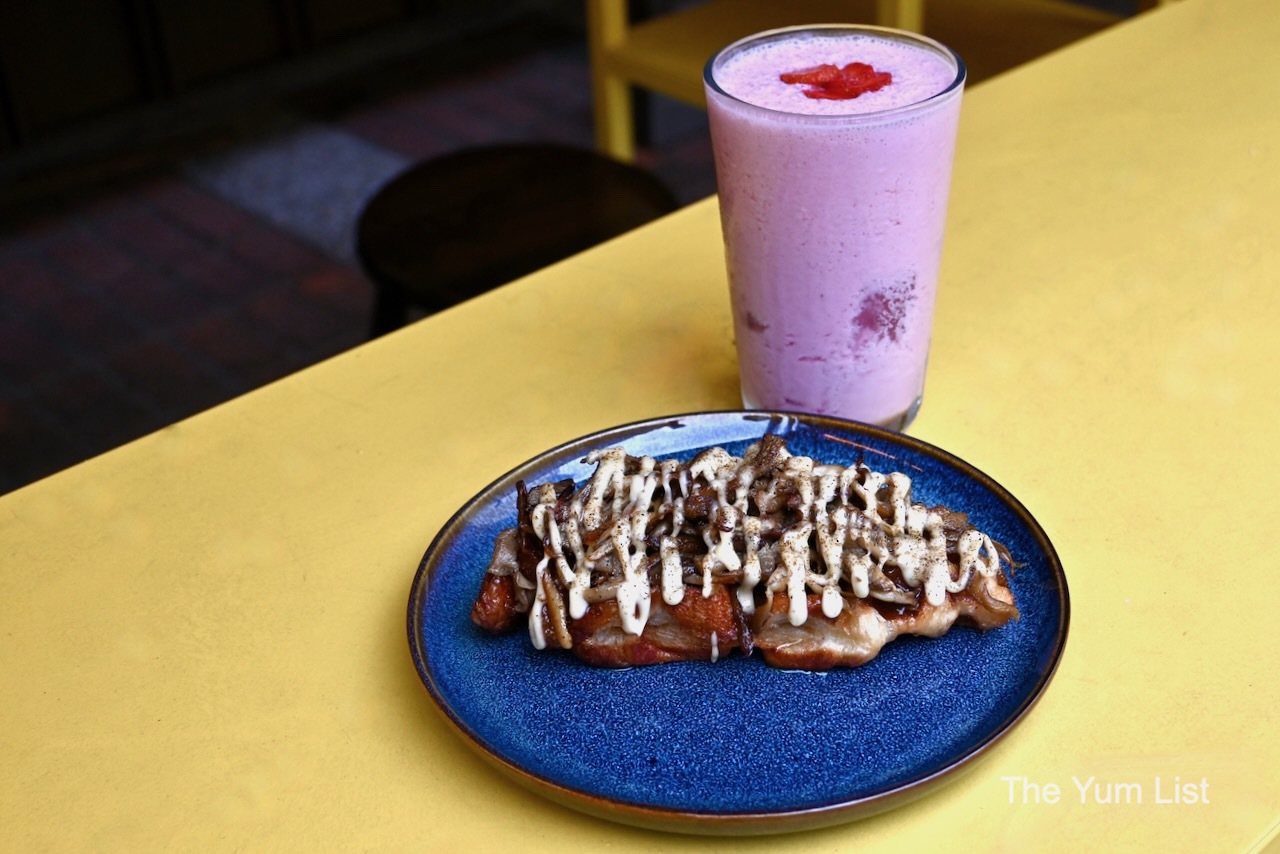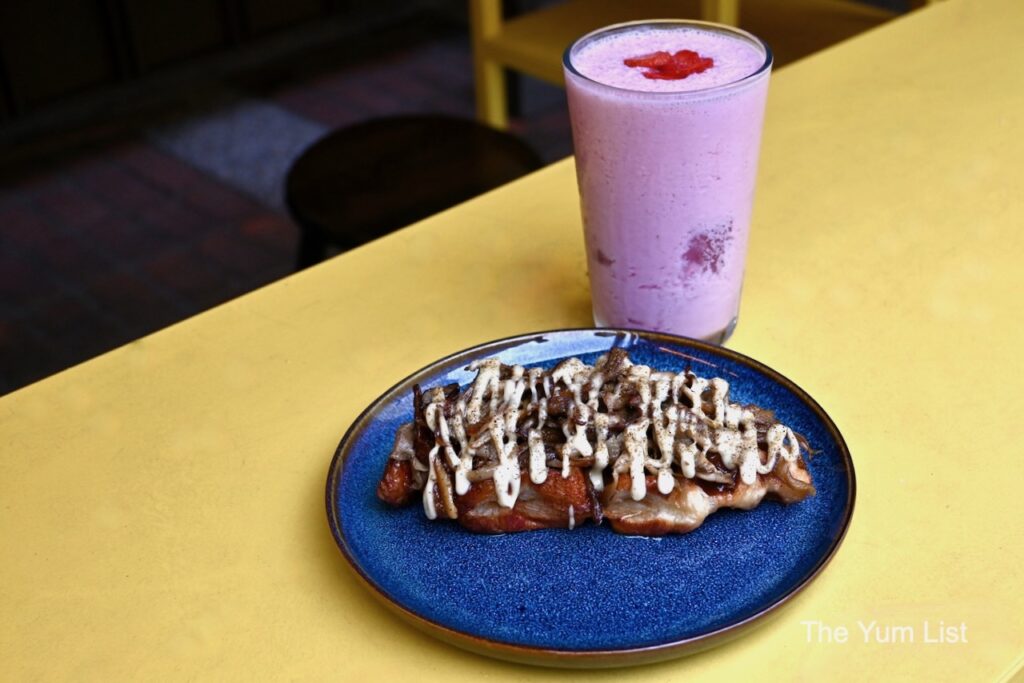 Cheong Somm
A wine bar that offers a welcoming and casual space to enjoy a tipple while in-house DJs mix beats and where every last Sunday of the month is Bring Your Own Dog Day sounds like a utopian Gen XYZ fantasy. Turn left at Licky Chan's, though, and you'll find that all this and more exists in Cheong Somm, the five-month old brainchild of sommelier Alison Christ.
A wine list that sources biodynamic, organic and earth-conscious wines that involve no single-use items combines with a growing tapas menu (do try Alison's pretty incredible Artichoke Dip). Cheong Somm hosts events, DJs and guests in an excitedly rotating roster of talents and interests to suit everyone. Come along for a Wine Tasting event and be guided through two Reds and two Whites with cheese and charcuterie for RM100 per person.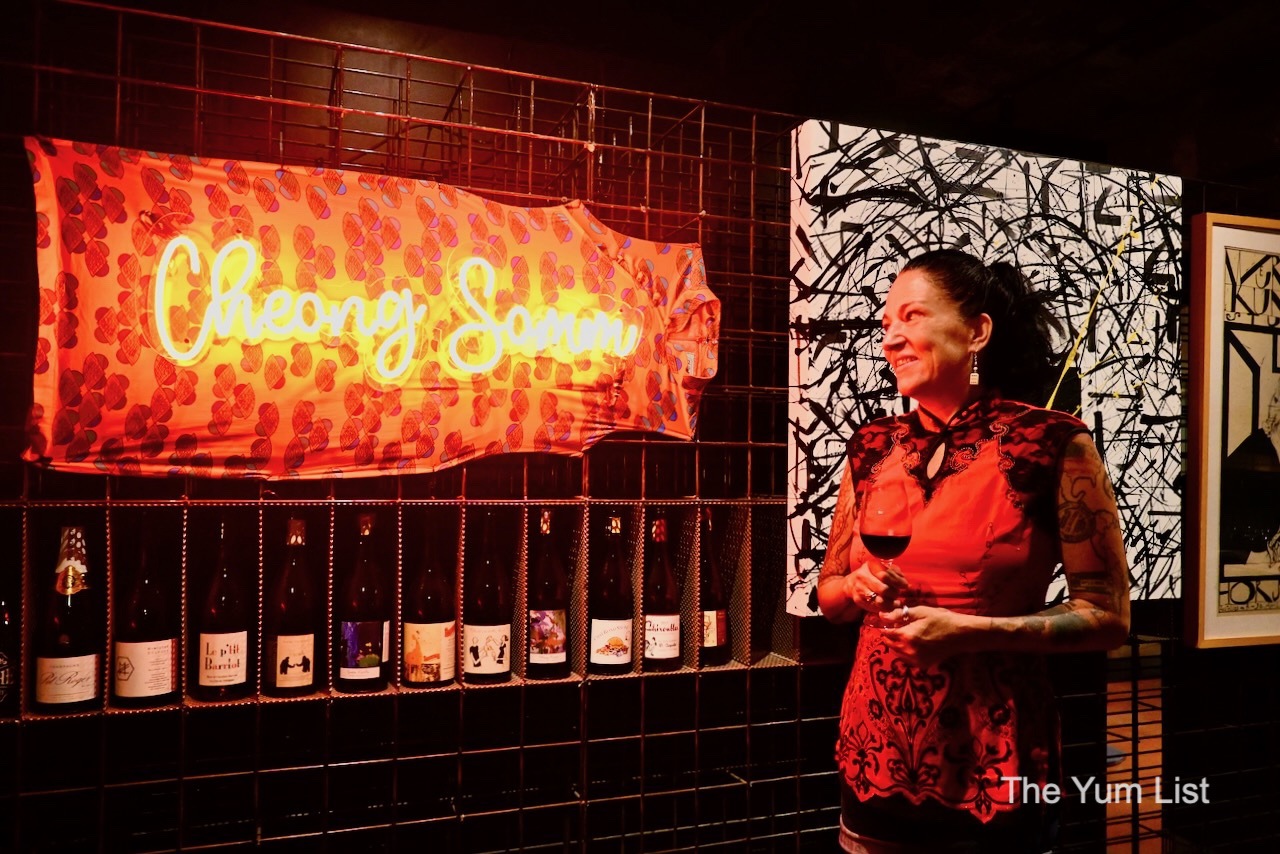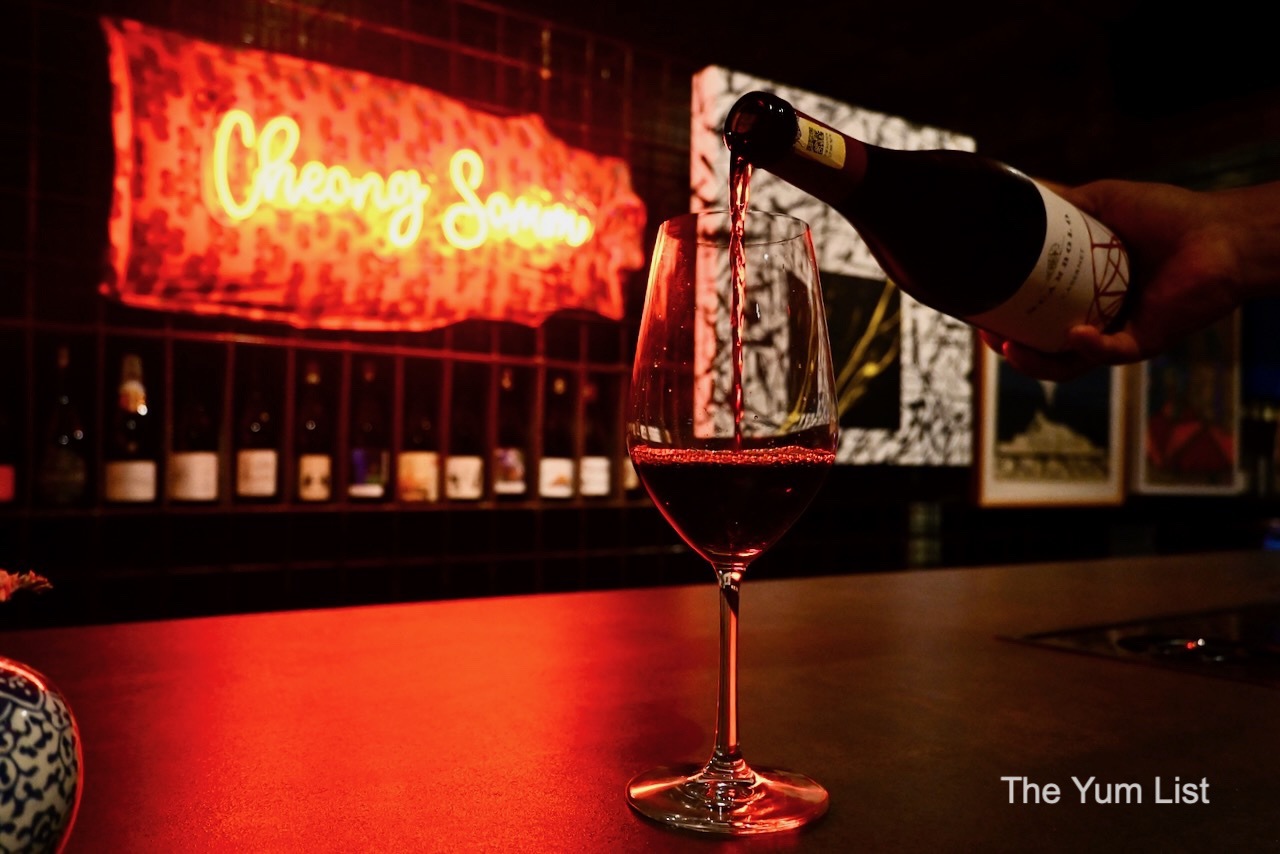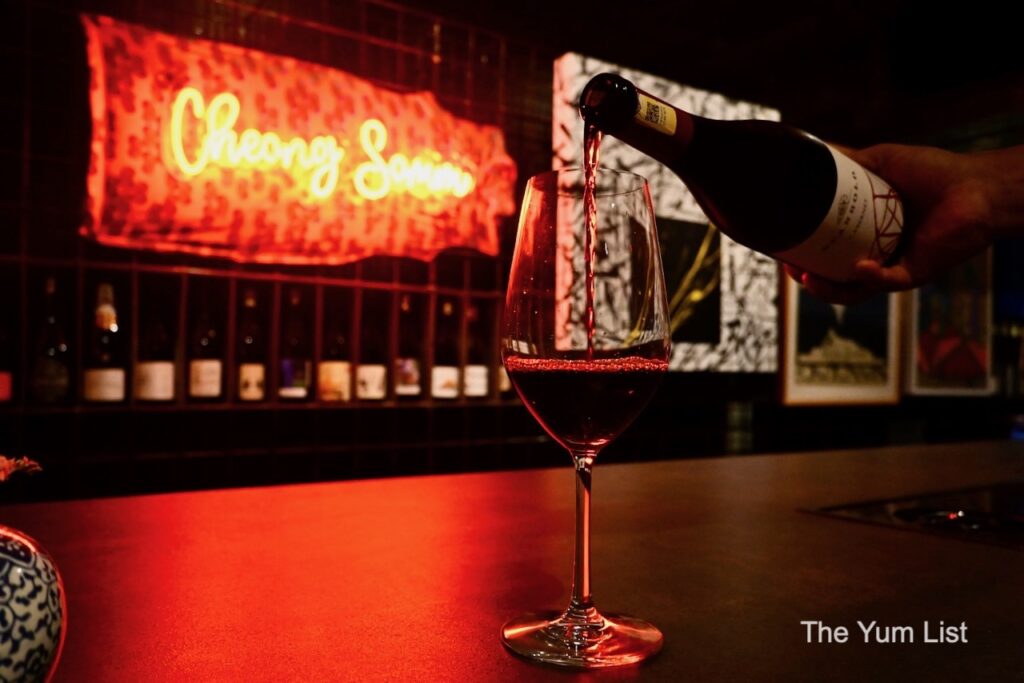 Phil's Pizza
The concept of a drive-thru option seems slightly impossible to imagine, but Phil's Pizza happily allows a curbside pickup if you can't find the time to enjoy all that REXKL has to offer but still really need a slice or two to brighten your day.
The Truffle Mushroom (RM14 a slice) is a moreish mix of cheese and mushrooms cooked with truffle oil, sitting on a base that is just the right level of density, chewiness and depth. Wash it all down with one of Phil's housemade Root Beer or Peach and Passionfruit Sodas (RM9 each), both refreshing and much tastier than a mass-produced option.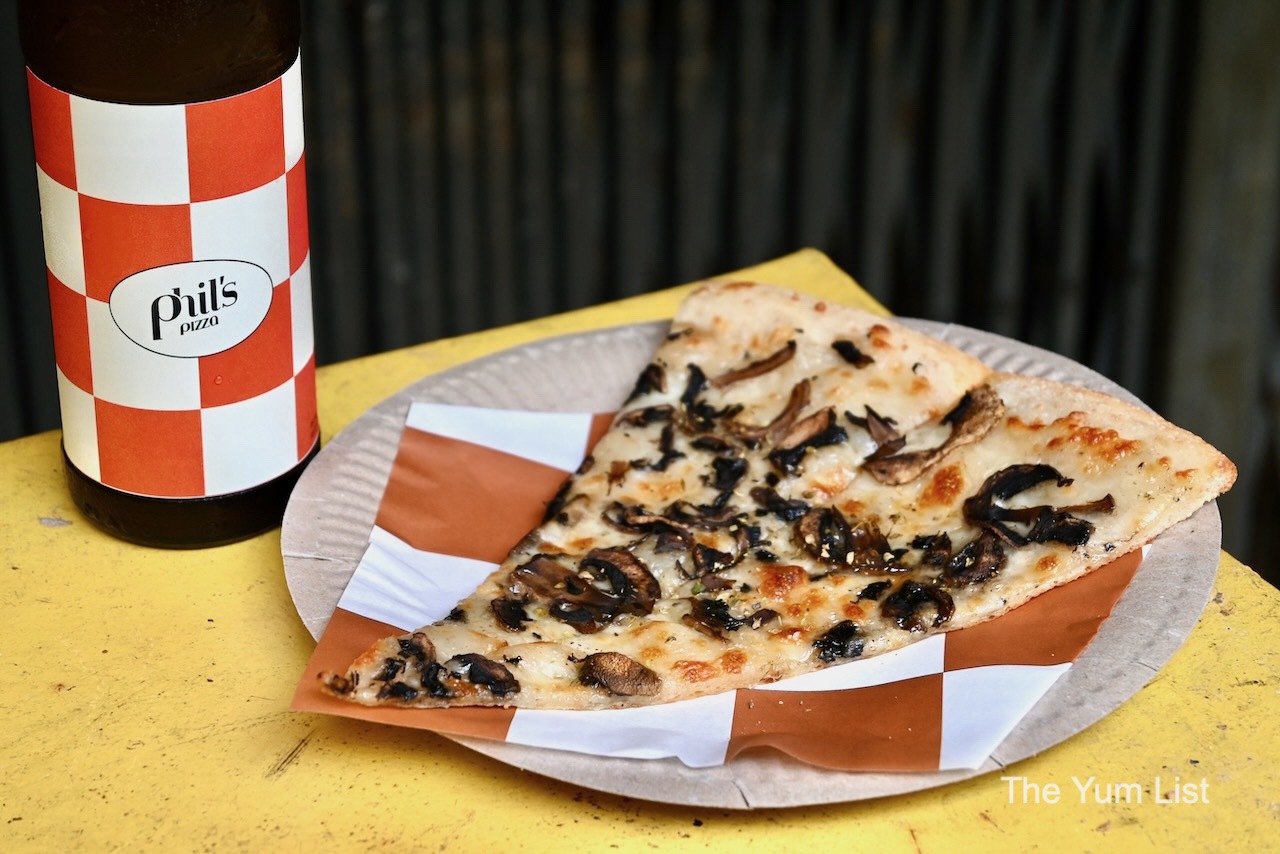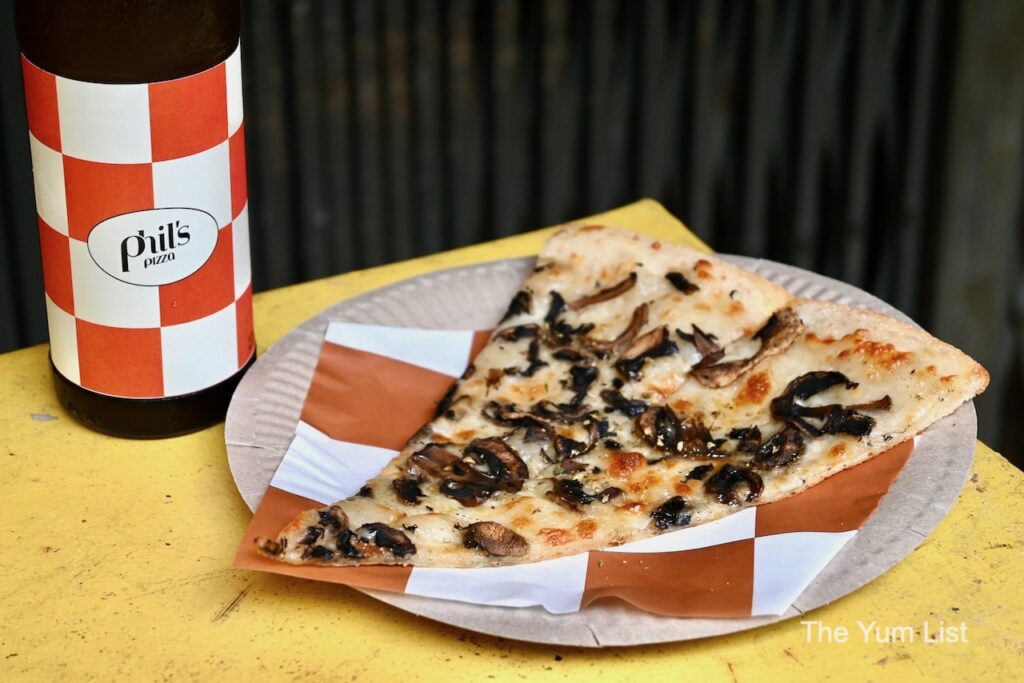 Pasta Lahh
One of the longest serving residents at The Back Ground is Pasta Lahh, a proud fusion of East meets West with a focus on no frills, all flavour dishes. It's easy to see why they've been so popular since arriving at the end of 2021. Their menu offers classic pasta dishes seamlessly combined with local ingredients and complementary twists.
Not only eye-catching but also incredibly delicious, the Butter Crab That Milk (RM30) is a whole soft shell crab fried in buttermilk, served with curry leaves and chilli pods, sitting on top of perfectly al dente spaghetti.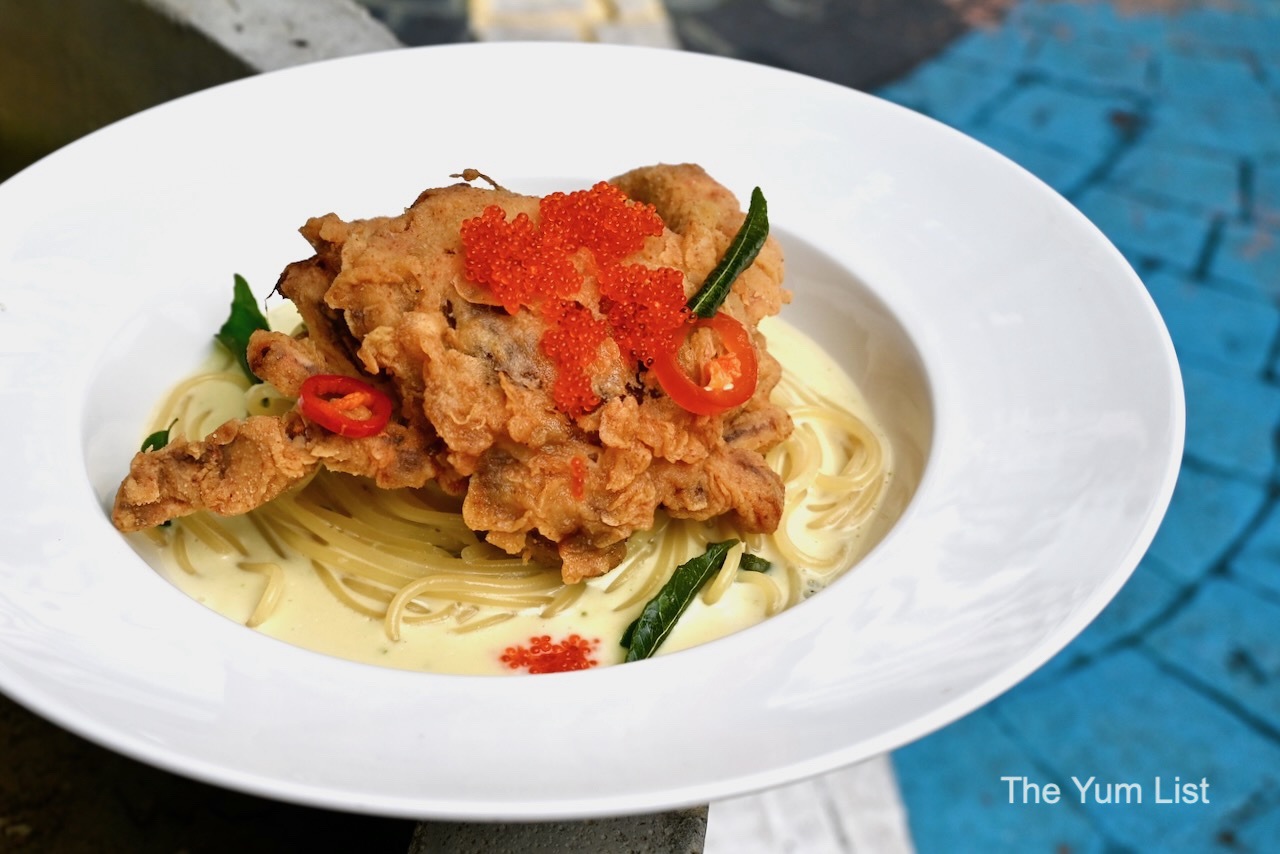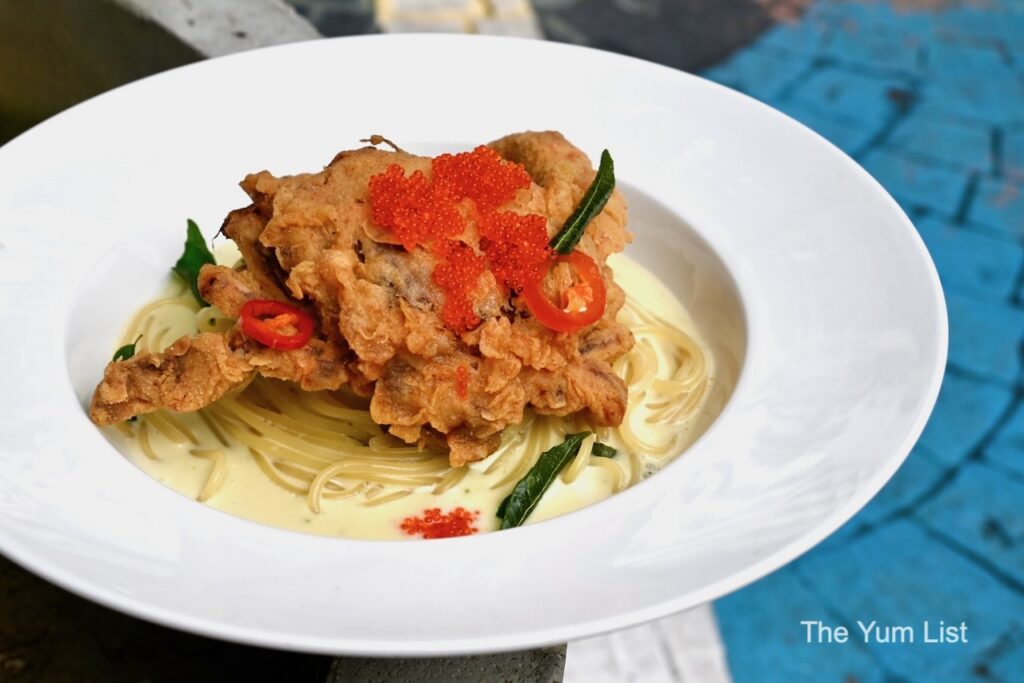 Ticklish Ribs & 'Wiches
Asian-inspired flavours abound at Ticklish, where great care is taken in finding the best flavours to match with their awesomely cooked meat dishes. Tender and juicy only begin to describe the food found on their enticing menu – be prepared for finger-licking goodness that would make a certain Colonel jealous.
We were served the BBQ Signature FOMO Set (RM50), which features fall-off-the-bone ribs and sticky chicken wings, both with the Ticklish signature sauce, and pork belly and lemongrass satay sticks. This is a meal for those who love their meat and are willing to share it with like-minded meat lovers. Napkins optional – and pretty much useless.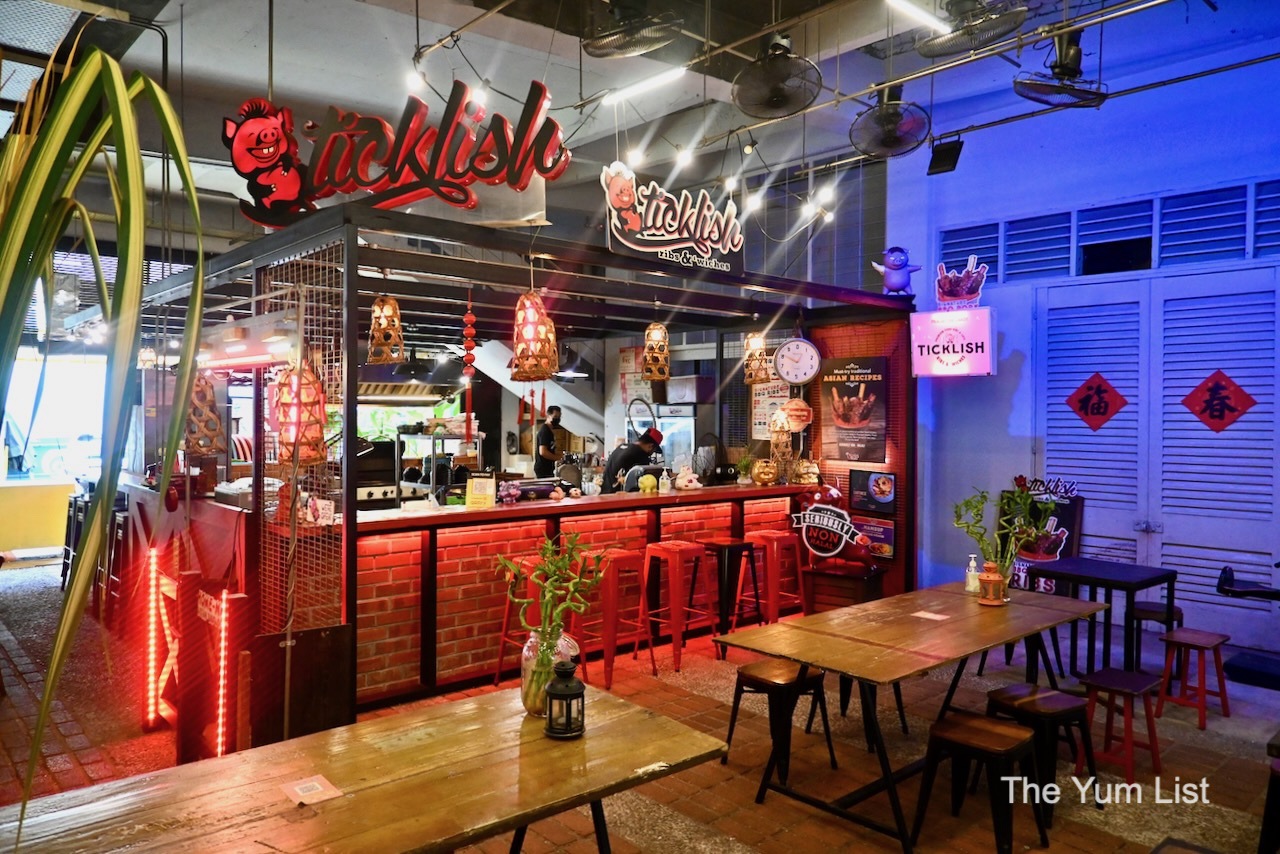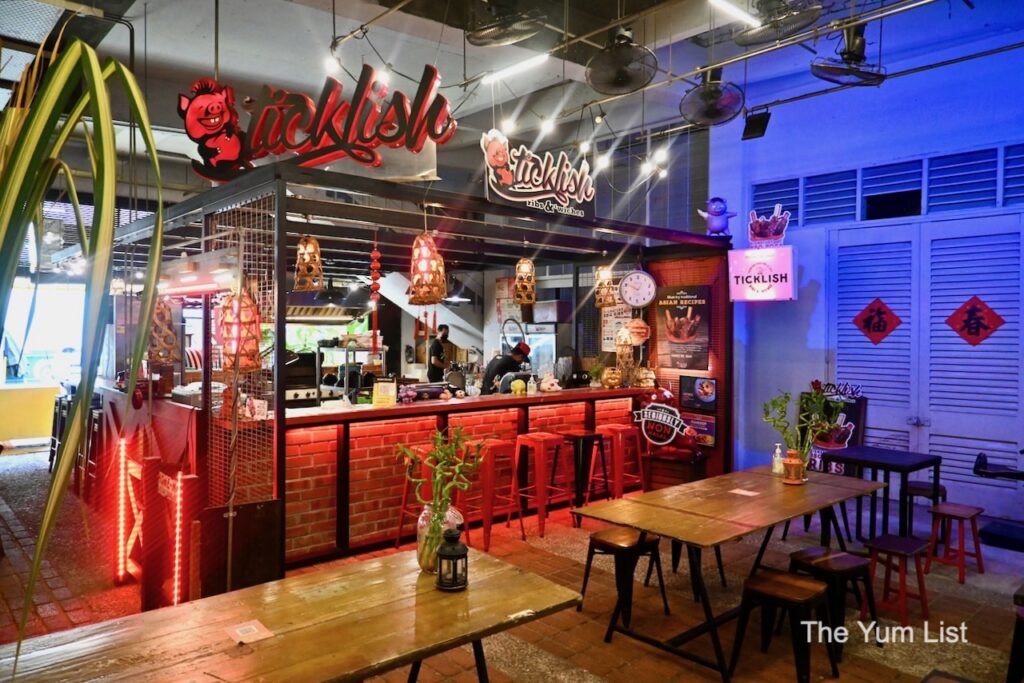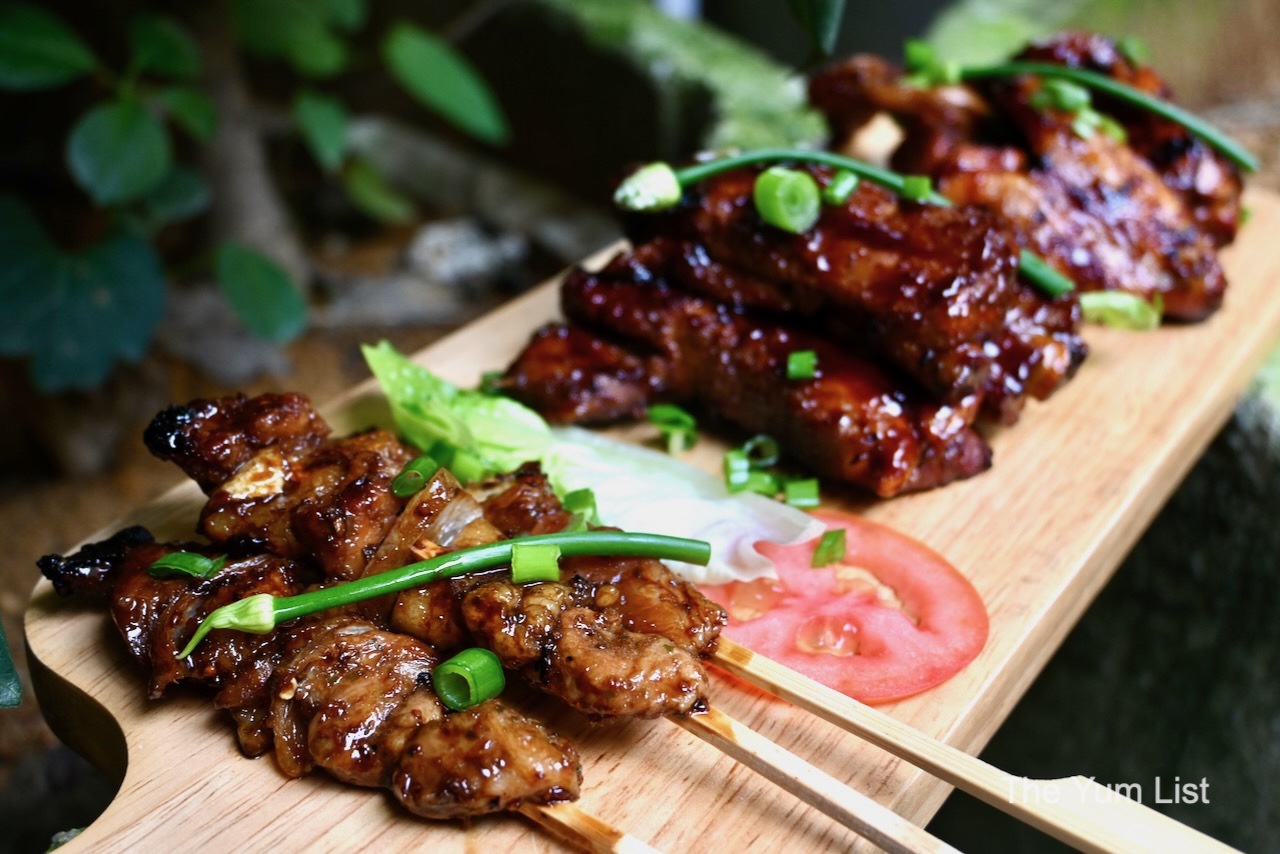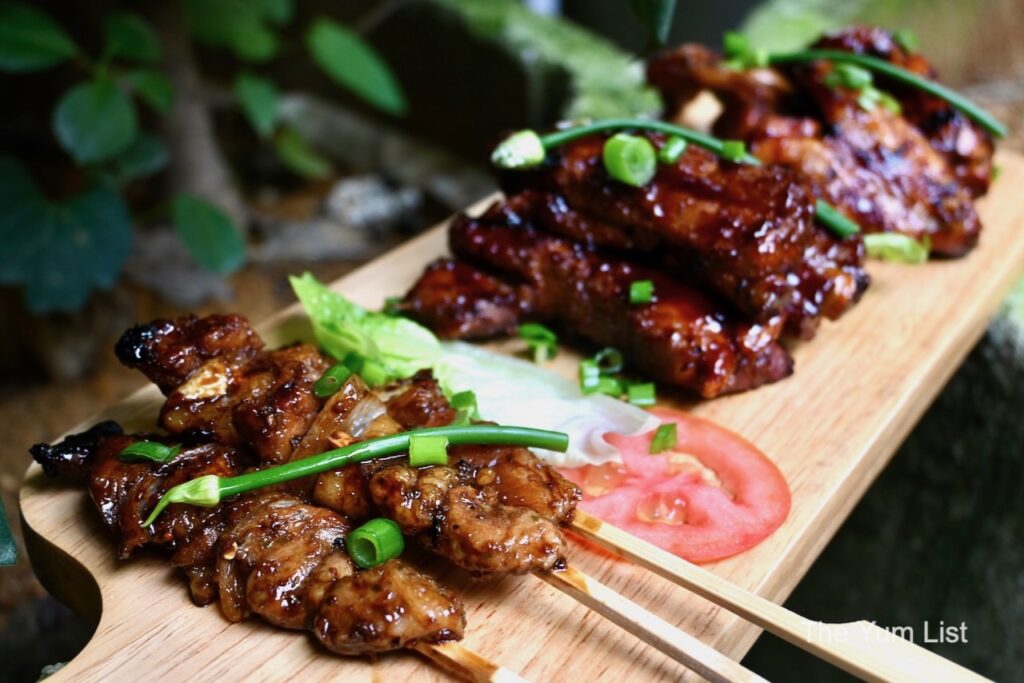 Hijau Kuala Lumpur – Vegan
Inspired by Malay-Indo cuisine, Hijau is 100% plant-based in its varied and tasty menu items. The great pride they take in their food inspirations is evident from the buzzing kitchen and the enthusiastic staff who are happy to share more details about the items on offer.
The Grilled Cheese Rendang (RM30+) features ciabatta bread with three types of Verdanya cheese and Mushroomlah Rendang, all served with curry for dipping. Tauhu Bakar (RM10+) is a signature of Hijau's, with air-fried tofu marinated in black salt and turmeric. Wonderfully chilled, a lightly flavoured Butterfly Pea Flower Iced Tea (RM10+) is an eye-catching option to get hydrated while enjoying these vegan sensations.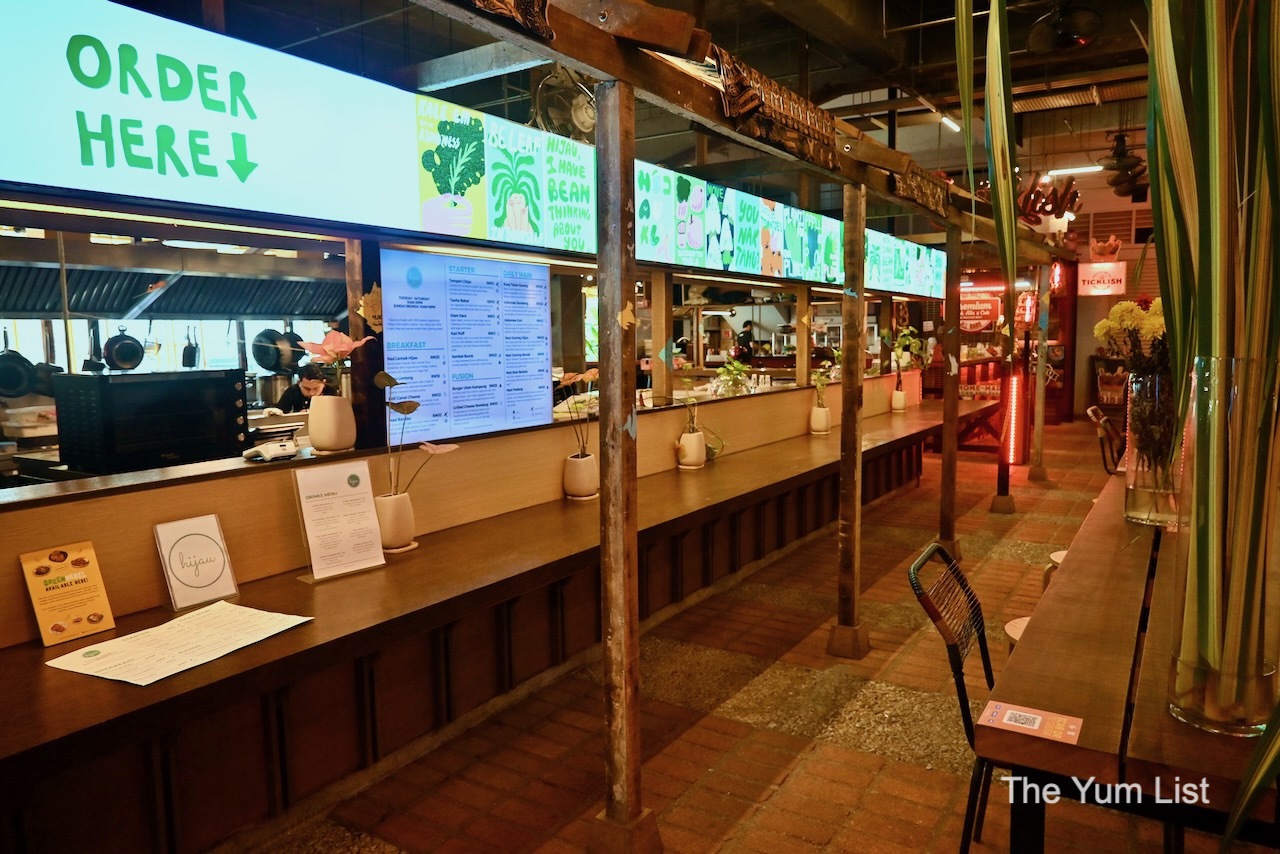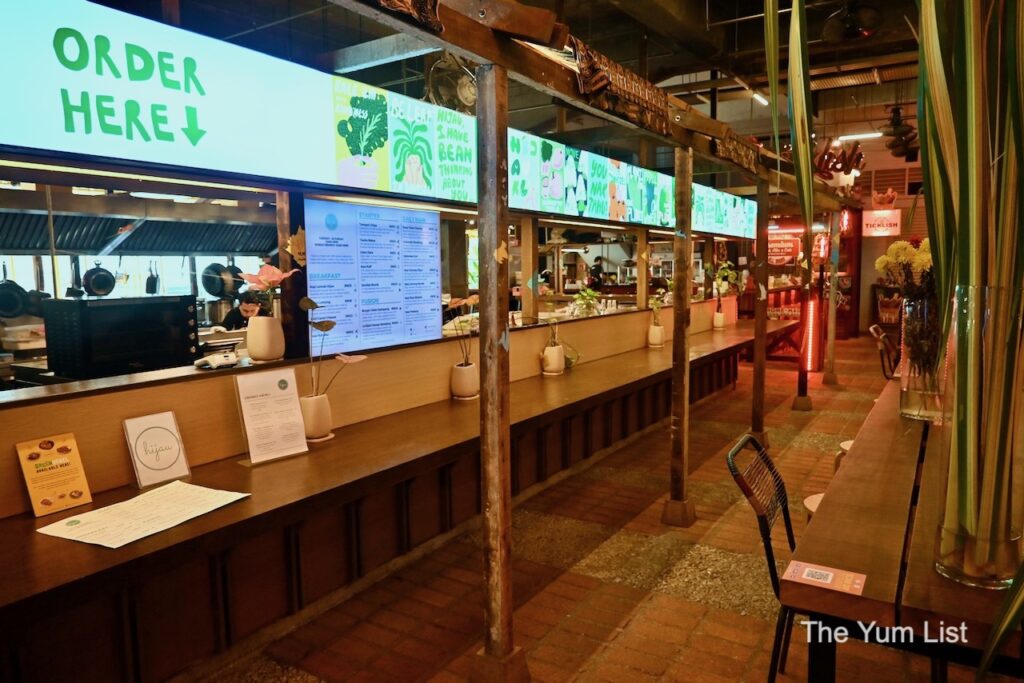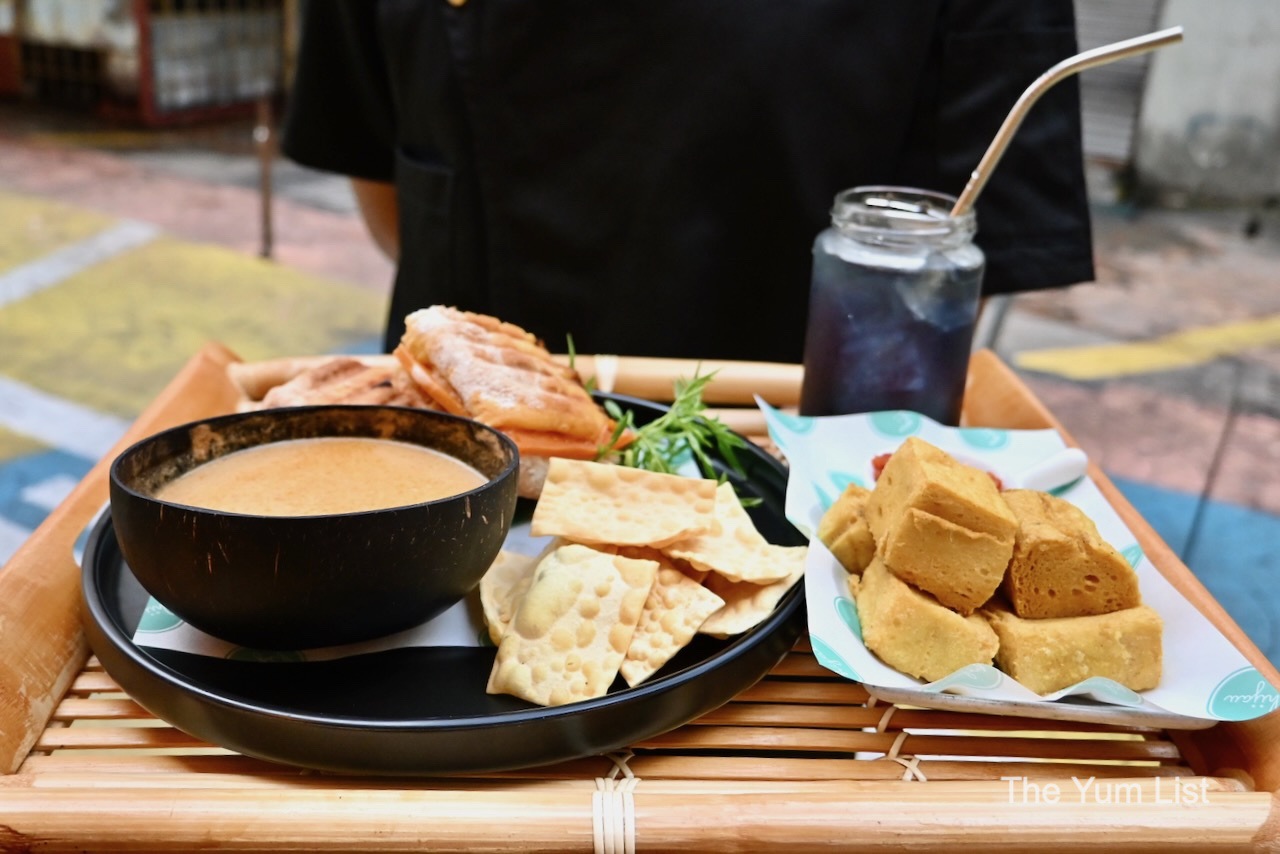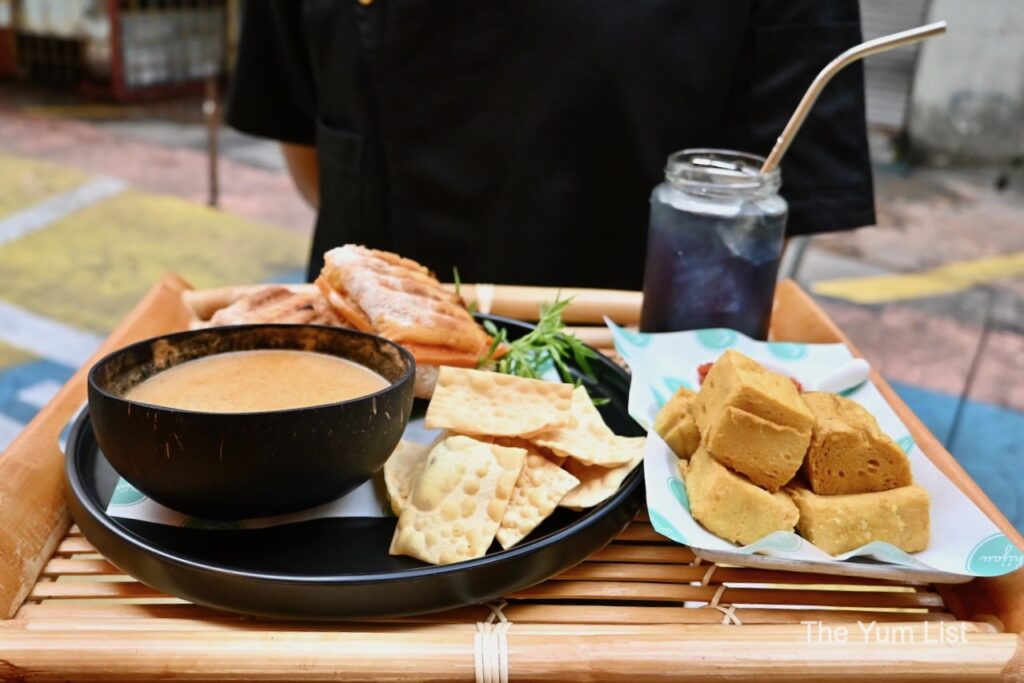 The REX Bar – The Back Ground KL
Stocking all of the drinking essentials, from classics to experimental creations, artisan craft beers and sparkling tuak, REX Bar is there to help you wind down after a long day with something refreshing. They will happily mix up a handmade cocktail from the menu, too, so your options are wide open for complementing the food you enjoy during your visit.
The Rising Sun Highball (RM28) is a light and refreshing mix of Yuzu and Chivas 12 Scotch, perfect for taking the edge off a busy week or recharging your batteries for the night ahead. The English Highball (RM28) combines London Dry Gin and Earl Grey tea in a sweetly citrus and dry finishing drink that is almost too good at quenching your thirst.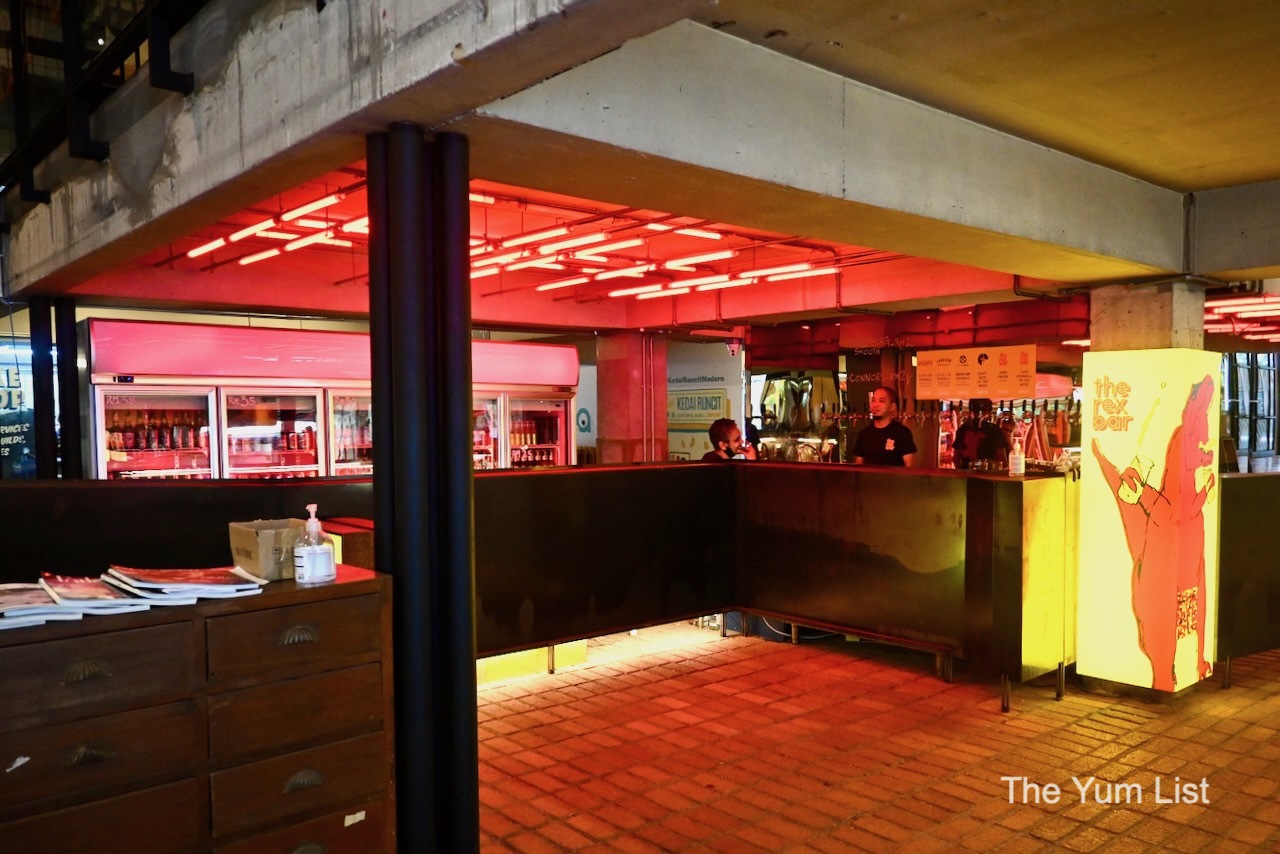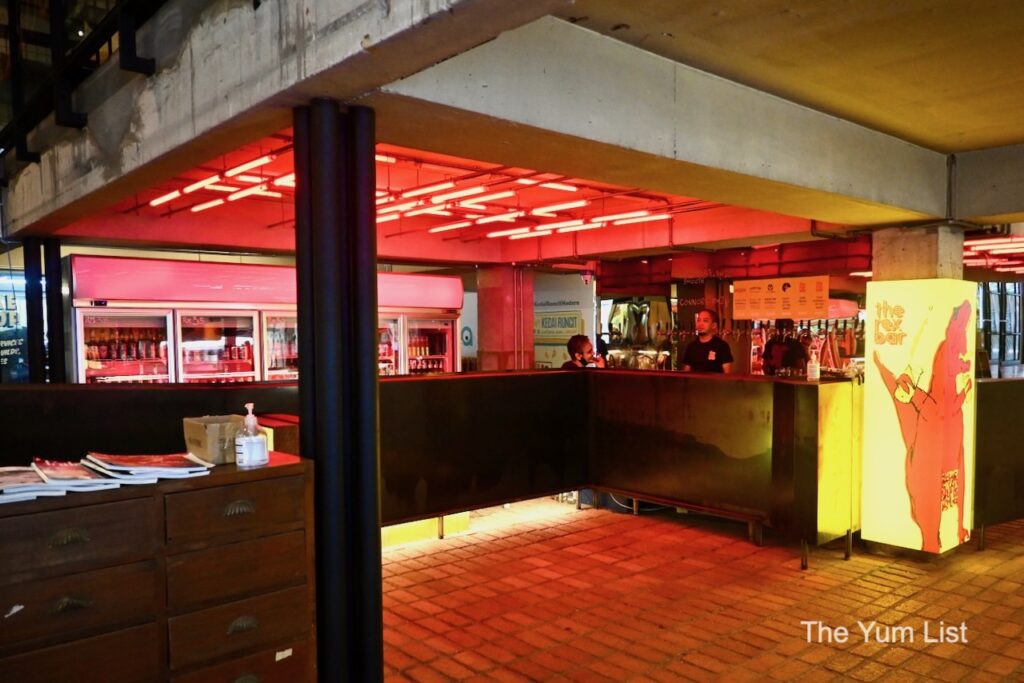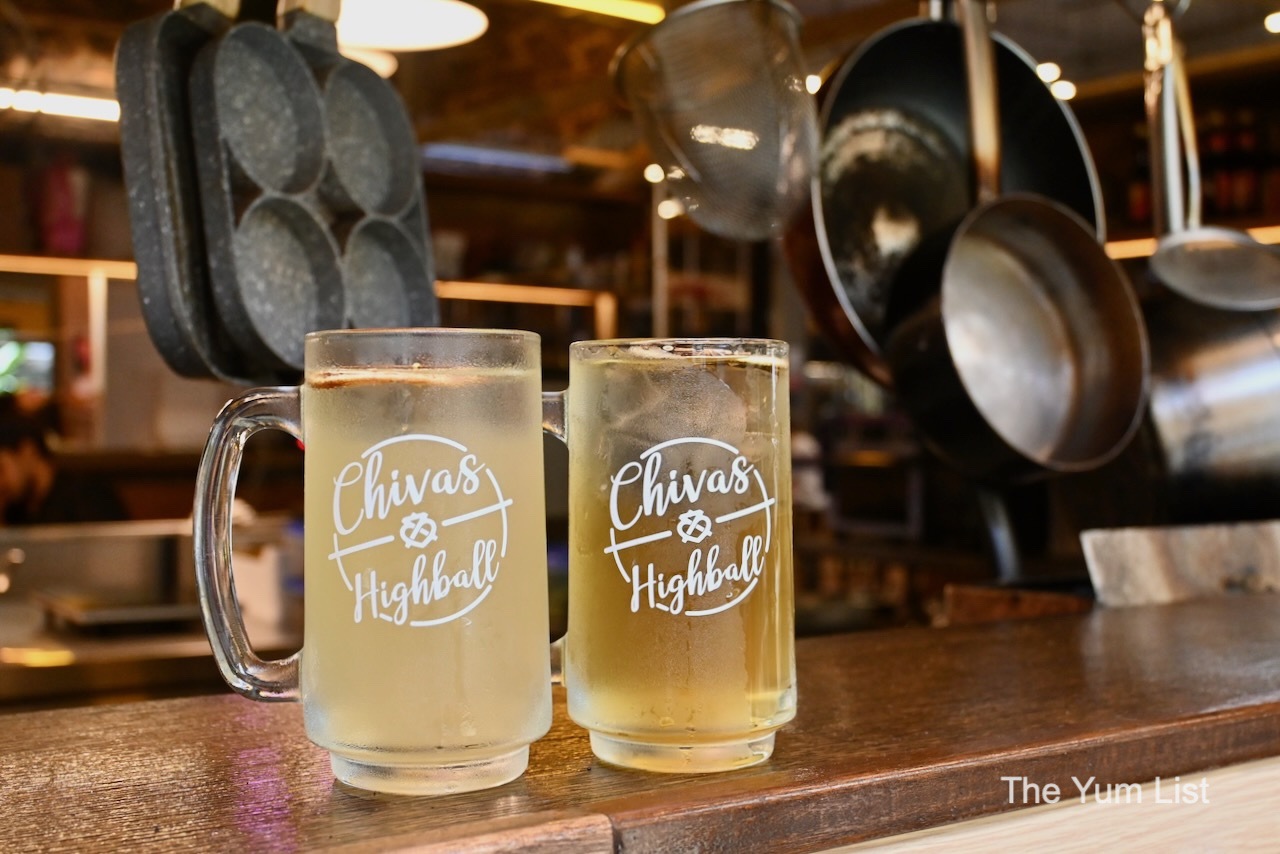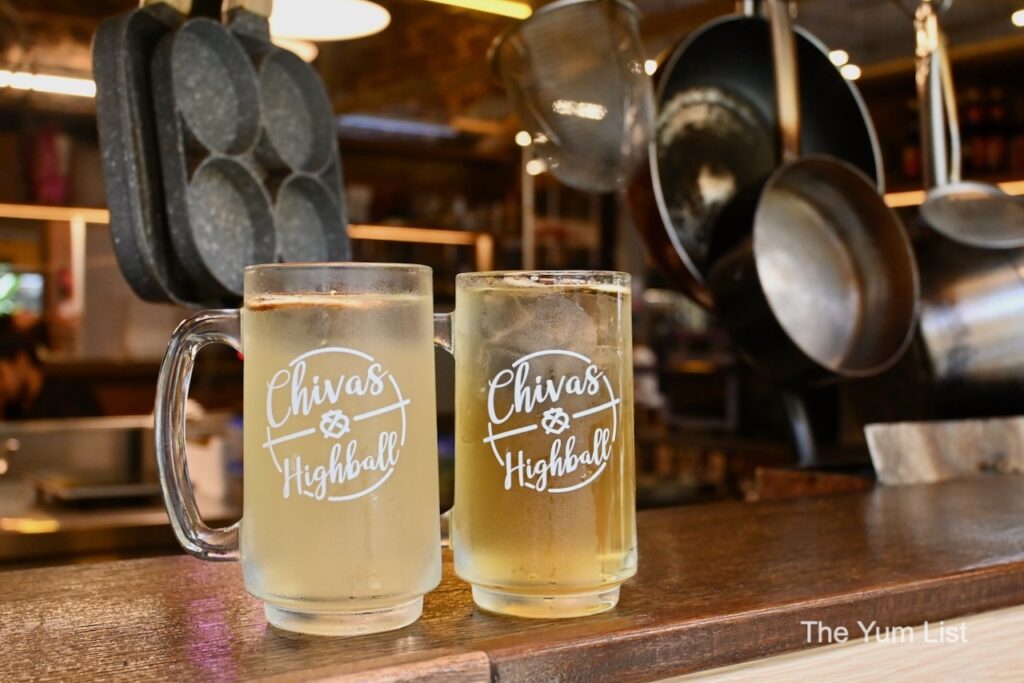 Reasons to visit The Back Ground KL: the space is pretty unique within KL and buzzes with innovation and creativity. The event space ethos imbues the atmosphere with a sense of adventure and it's a great place to bring a date or group of friends to enjoy a range of something different, all done with high quality. Matt was overwhelmed by the food on offer, but the ribs from Ticklish were stickily memorable. Monica barely shared the bowl of noodles from Chu by Fifty Tales. It will be a pleasure to return again and again to see how everyone evolves and thrives in this special location.
The Back Ground KL
80, Jalan Sultan, City Centre, Chinatown, 50000 Kuala Lumpur
www.instagram.com/hellorexkl/
The Back Ground KL Opening Hours
Sunday – Thursday: 8:30am – 10:00pm
Friday & Saturday: 8:30am – 12:00am
Find more on REXKL here and and stay up-to-date with the latest gourmet and travel recommendations for Malaysia here and here.