The Tokyo Restaurant – Japanese, Lot 10
Words: Amanda Chin
Photos: Richard Callahan
All that clouded my mind when Monica mentioned The Tokyo Restaurant was the iconic 6th Avenue Cheesecake. I've had it before, and yes, it will leave you wishing you got the whole damn cake. I've only heard positive reviews about this gem located in the refined Japanese restaurant hub on the fourth floor of Lot 10 – affordability and taste are two. Japanese fusion cuisine? Sold.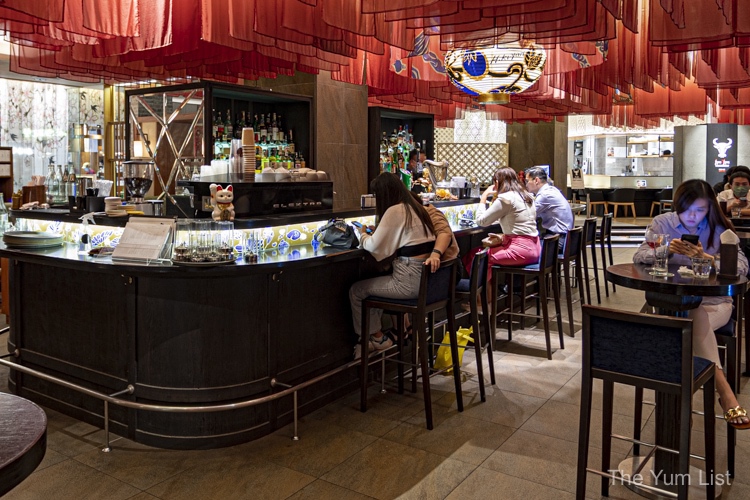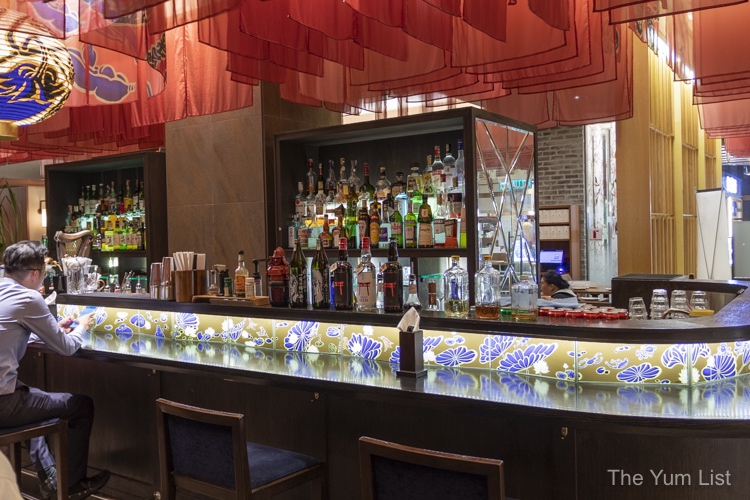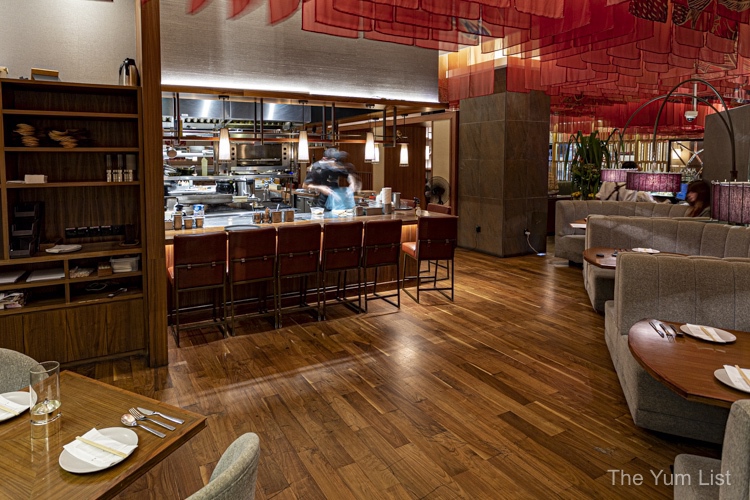 The Tokyo Restaurant
Parking on Level 5 will take you straight down one escalator to a floor full of magic, making you feel like you were in Japan. Lot 10 is famous for its food haven on the fourth floor – they're all Japanese eateries offering goodies from ramen to sushi and even yakiniku. 
Nestled in Isetan The Japan Store, you'll find The Tokyo Restaurant, which is dimly lit for the overeager dinner crowd from 5:30 p.m. onwards. Sensual ambience, comfortable seating, and fully-stocked bar – what's not to like? 
The fact that they had an open kitchen with a full view of the magicians in action was a winning factor for me. I love seeing how chefs prepare food, especially Japanese cuisine. I knew I was coming to eat, but I honestly saved most of the room in my stomach for the famed cheesecake.
We chatted with Chef Masaki Arakawa, who walked us through everything and added two off-the-menu dishes as well. Chef Masaki told us how they brought The Tokyo Restaurant straight from the heart of Tokyo (now, it's sadly closed in Japan), including the popular Basque cheesecake, and it's been open in Kuala Lumpur since 2017. He also mentioned they sell about 3000 cheesecakes a month – no shock there. 
Before I continue rambling, let's just get right to it, shall we?
The Tokyo Restaurant Drinks Menu
Disclaimer: I don't drink alcohol during the week (normally), so Monica handles the cocktails and wine, and Richard doesn't drink at all. So, I opted to get the Peach Rose Tea (RM7) which came in a nice large cup, and Richard got the Virgin Passion Mojito (RM14), which was refreshingly tasty. Mon says the Sakeberry Mojito (RM30) was fruity-sweet and gently spiked with sake. Besides a range of non-alcoholic beverages and craft cocktails, The Tokyo Restaurant also offers a wine and sake list with wine starting at RM 27 by the glass.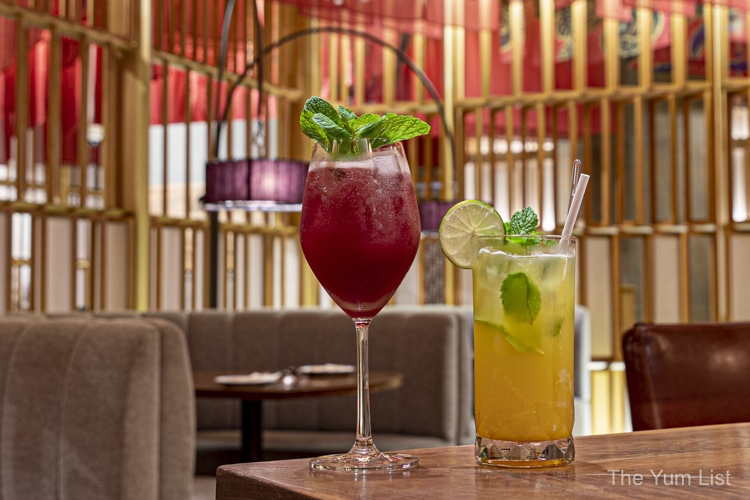 The Tokyo Restaurant Food Menu
First order of business: you can't not eat The Tokyo Restaurant's Wagyu Nigiri Sushi (RM28) – it's a must. The wagyu simply melts in your mouth, and I'm telling you, if your mouth could orgasm, this would be the reason it does. Another staple in Japanese, fusion or not, is edamame beans. We found the Wasabi Edamame (RM8) a great side snack and perfect nibble with our beverages.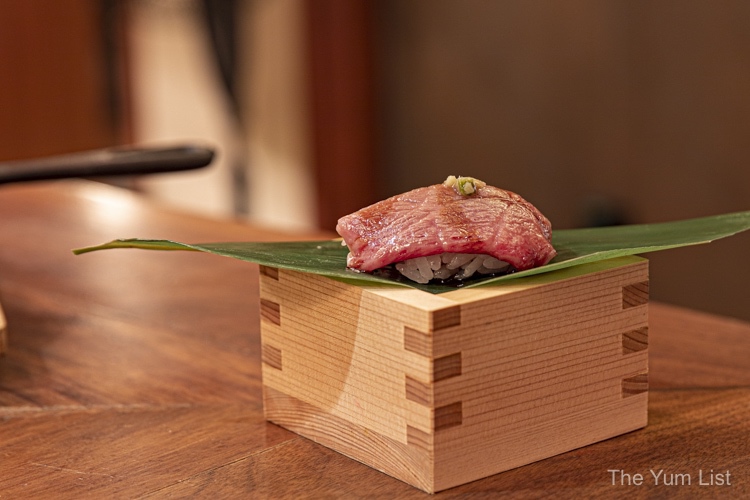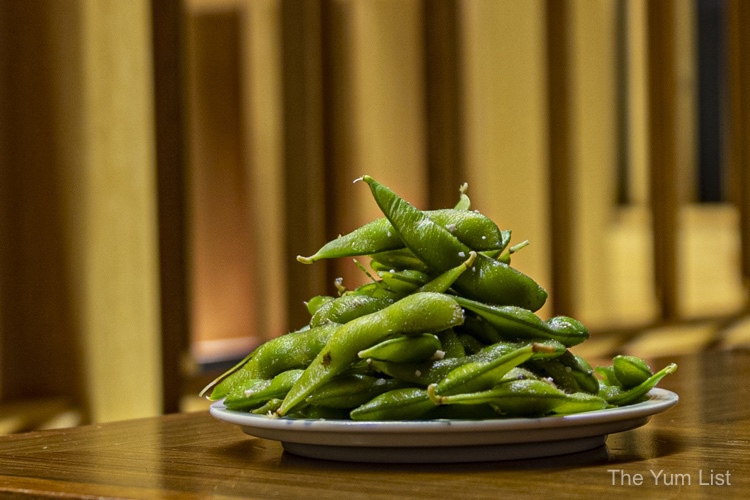 The TTR Omakase Nigiri Sushi (RM45) is another order not to be missed. Four pieces of absolutely divine seafood – tuna, striped jack, salmon and scallop – are sliced with precision and placed atop perfectly cooked sushi rice. I appreciate good sushi, and this was it. Not only were the toppings scrumptious, but the pearl rice was also the perfect texture.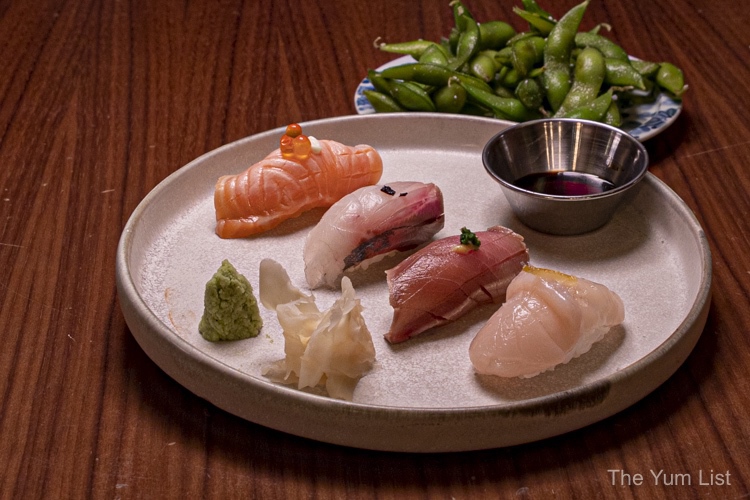 Although there are not many vegetarian items on the menu, given advance notice, the team at The Tokyo Restaurant are happy to cater to meat-free requests. We were offered both creamy vegetable pasta and vegetarian sushi. The former was flavour-packed, the rich sauce broken with a kick of black pepper. The latter made all of us take our phones out to snap (not only rich), with its gorgeous avocado coat and plump veggie filling. We think this should go on their regular menu – we'd enthusiastically order it again.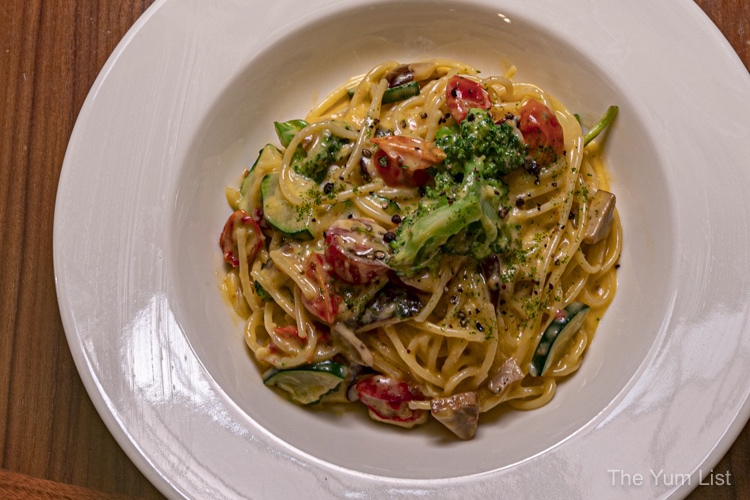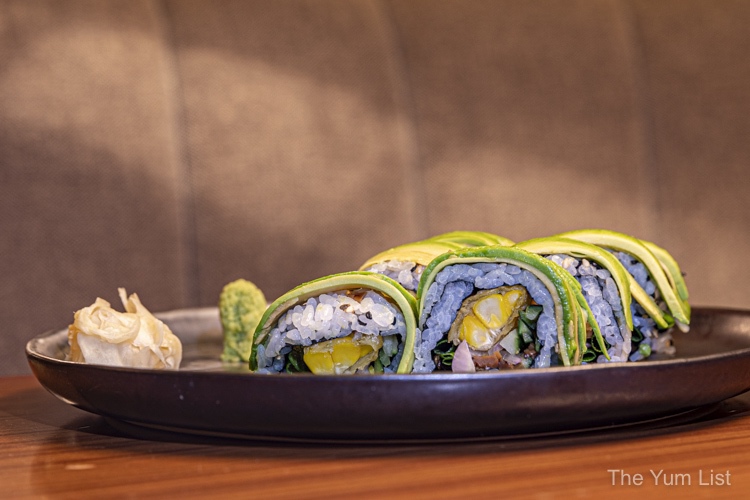 Moving onto heartier dishes, the Shoyu Spiced Chicken (RM35) was highly satisfying. The edges were golden and crisp, and the flesh moist and tender. It was laid on a bed of velvety mashed potatoes with a slightly-spicy sauce on the side.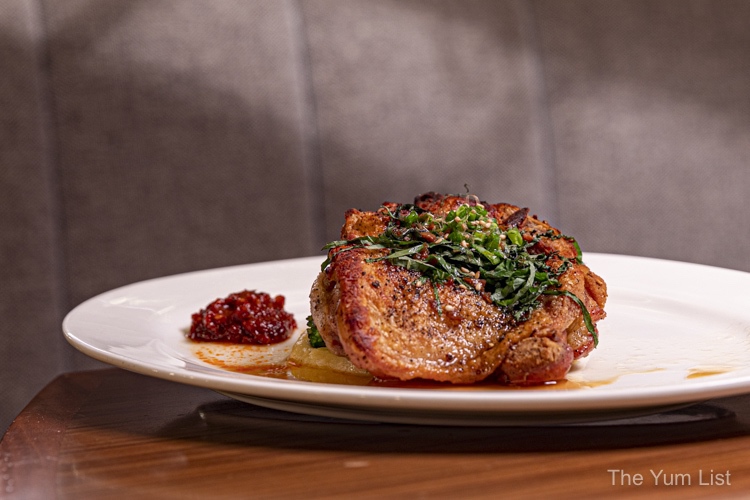 Yes, my stomach was brimming at this point, but I still had room for more! The Saikyo Miso Lamb Chops (RM80) with a side of spicy tomato rice (yum!) turned out to be a crowd favourite. Another filling meal that satiated our appetites and filled the mouth with flavour, it held much international appeal.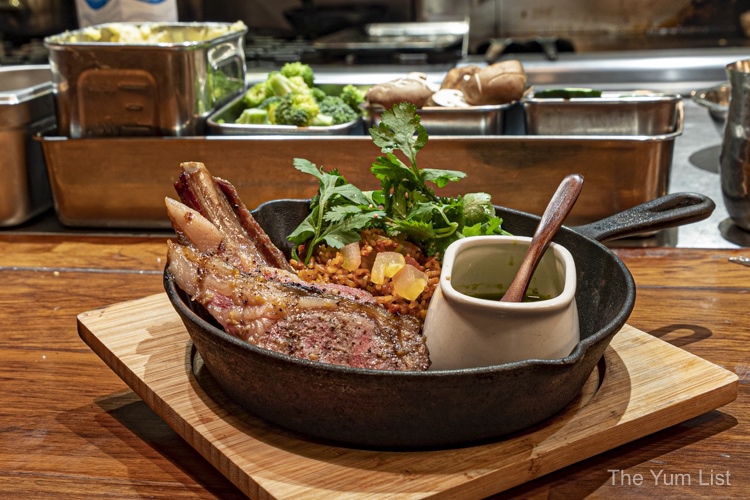 Dessert Menu
We were blessed with two amazing sweet treats. One was The Ebisu Tiramisu (RM18), and when this dessert is made well, it sucks you into a vortex of pleasure. The layers of mascarpone cream and soft ladyfingers soaked up the bitter-sweet cocoa and espresso. We didn't stop until every last crumb was consumed.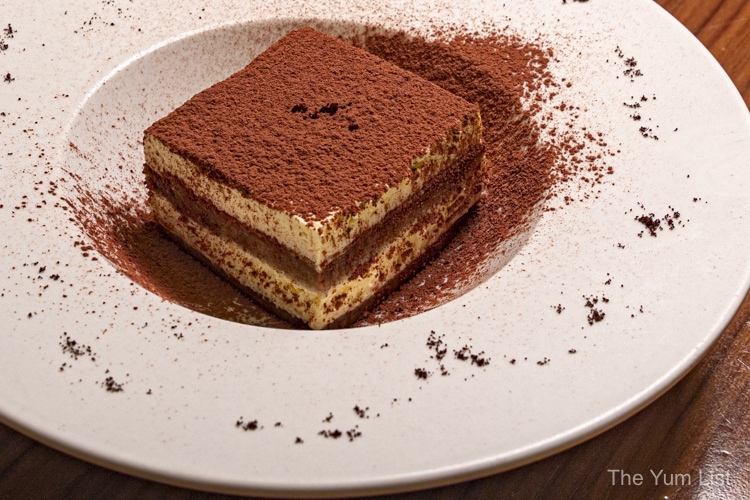 Drum rolls, please. Yes, I did not come here to play. I came here to lick the plate clean from the 6th Avenue Cheesecake (RM20), which is the restaurant's speciality. Why? This Basque cheesecake is made with slightly stronger cheese. It's got that burnt exterior (which is what you look for in basque cheesecakes) and an ultra-soft exquisite creaminess inside. You can opt to be extra indulgent with your order and add burnt caramel ice cream (RM8) or whipped cream (RM3) for that additional oomph. However, the cheesecake itself is a glorious homage to what The Tokyo Restaurant is all about.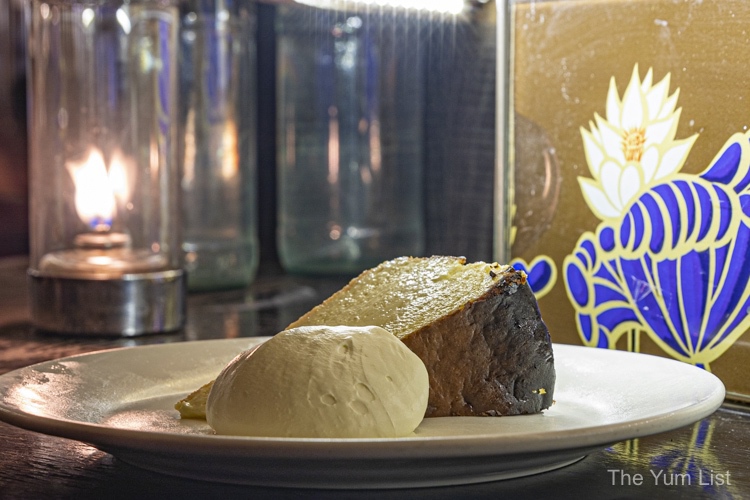 If you're the kind that is happy to skip straight to dessert, I'll let you in on a little secret. The team from The Tokyo Restaurant have opened a small cafe in APW, Bangsar, called BASK. They serve this cheesecake along with a matcha green tea one. You are welcome.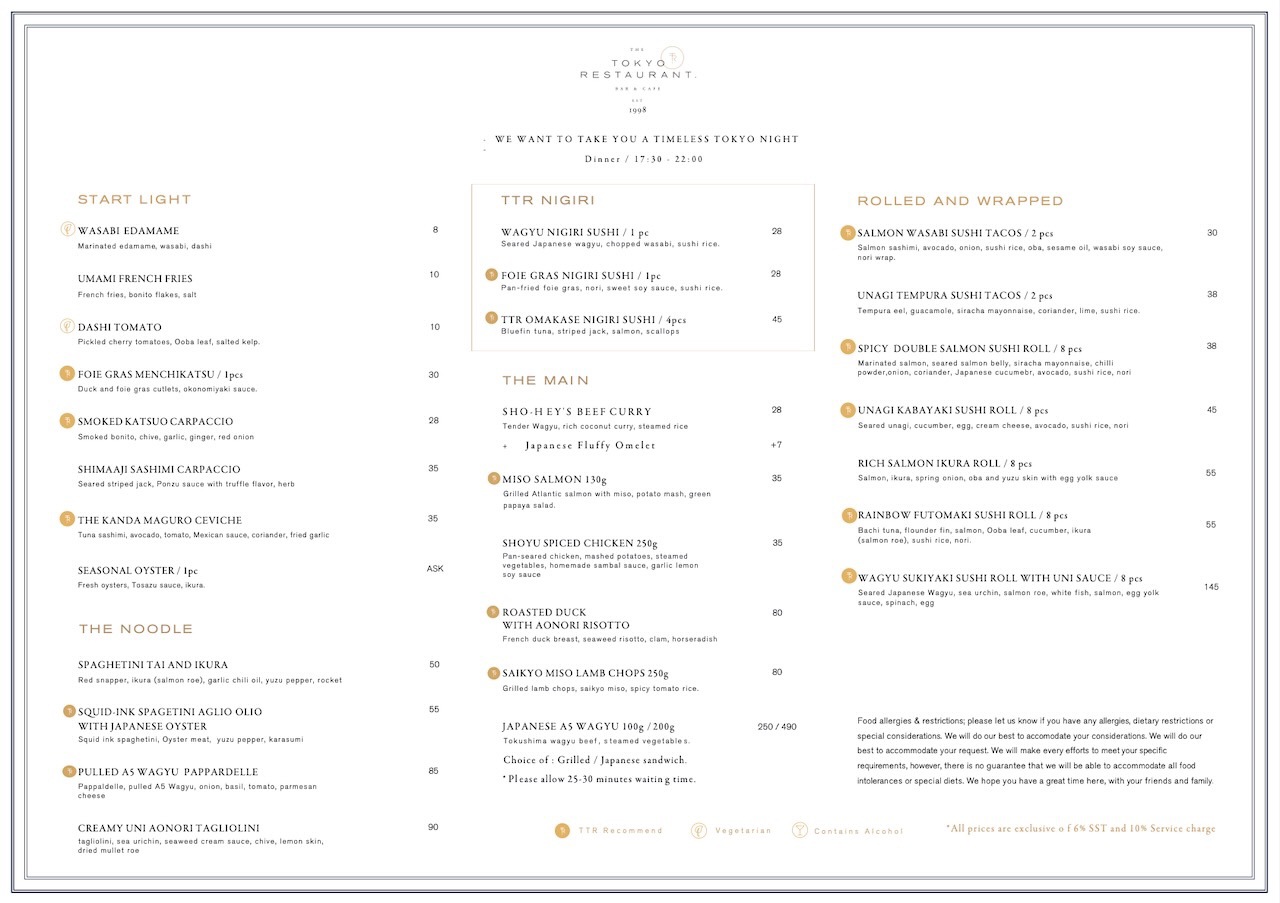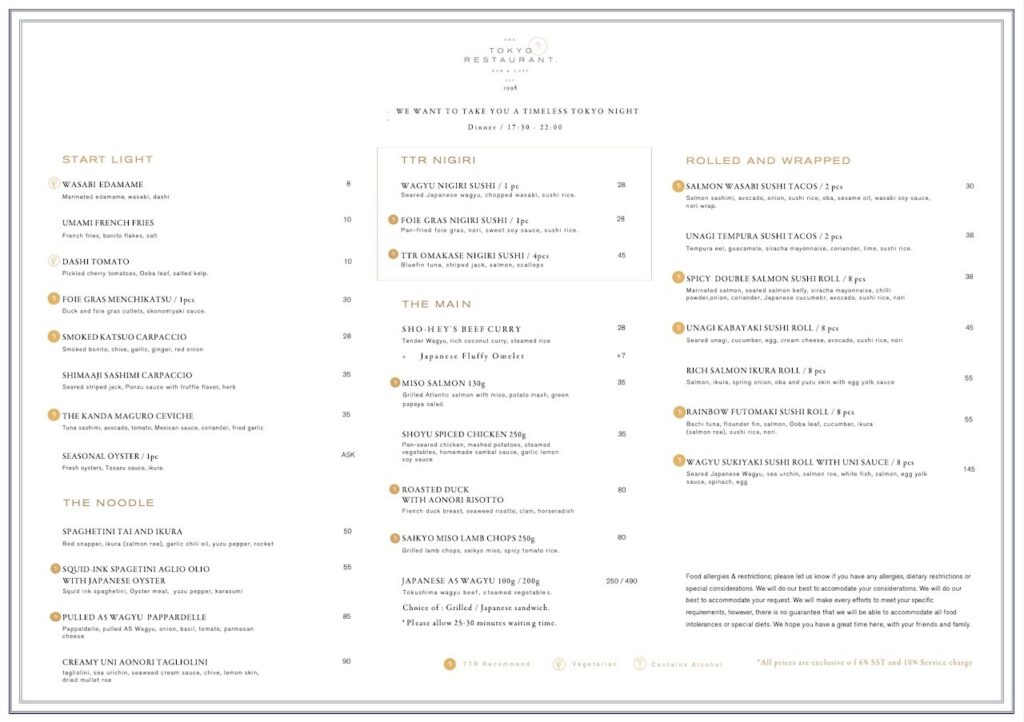 You Make Miso Happy
Reiterating the fact that TKR's menu is affordable, you need to get over there now! They have a great lunch and dinner menu, and a whole array of alcoholic beverages to choose from that will please all the wine, sake, whiskey, and gin drinkers. I, obviously, need to head back because there are six desserts I haven't tried that have my name plastered all over them.
To further add, the Isetan brand is launching a new spot in The Gardens mall, which promises to be a Japanese pasta place paired with natural wines – exciting! (I just hope they serve their cheesecakes there too)
Reasons to visit The Tokyo Restaurant: accommodating staff, fast service, a friendly team, lush ambience, staggeringly mouthwatering food, supreme desserts, and affordability – a winning combination if you ask me.
The Tokyo Restaurant
Isetan The Japan Store, level 4 Lot 10
50, Jalan Sultan Ismail, Bukit Bintang
50250 Kuala Lumpur
Instagram
· Halal
TTR Opening Hours
Everyday: 11 a.m. – 11 p.m.
Find more Japanese restaurants in KL here, and stay up-to-date with the latest gourmet and travel recommendations for Malaysia here and here.