Momaku x Baristart Coffee Malaysia
Words: Amanda Chin
Photos: Monica Tindall
Bangsar Shopping Centre has recently been revamped with new eateries that include Momaku x Baristart Coffee Malaysia. As I live a stone's throw away, it was an instant "yes" to this meeting with Monica. This visually-pleasing cafe and restaurant has taken over a whole corner on the side of this trendy mall and is set to be one of the most Instagrammable places in Kuala Lumpur. A little FAQ before we begin, Momaku is an artisanal market space with a Japanese concept cafe (there's one in Singapore). As a curated space with products from candles to cookware, it's also home to sustainable home decor and essentials. Who wouldn't want to look at beautiful things while they sip their coffee and enjoy great food? As a reelist, I will say: Can we skip to the good part?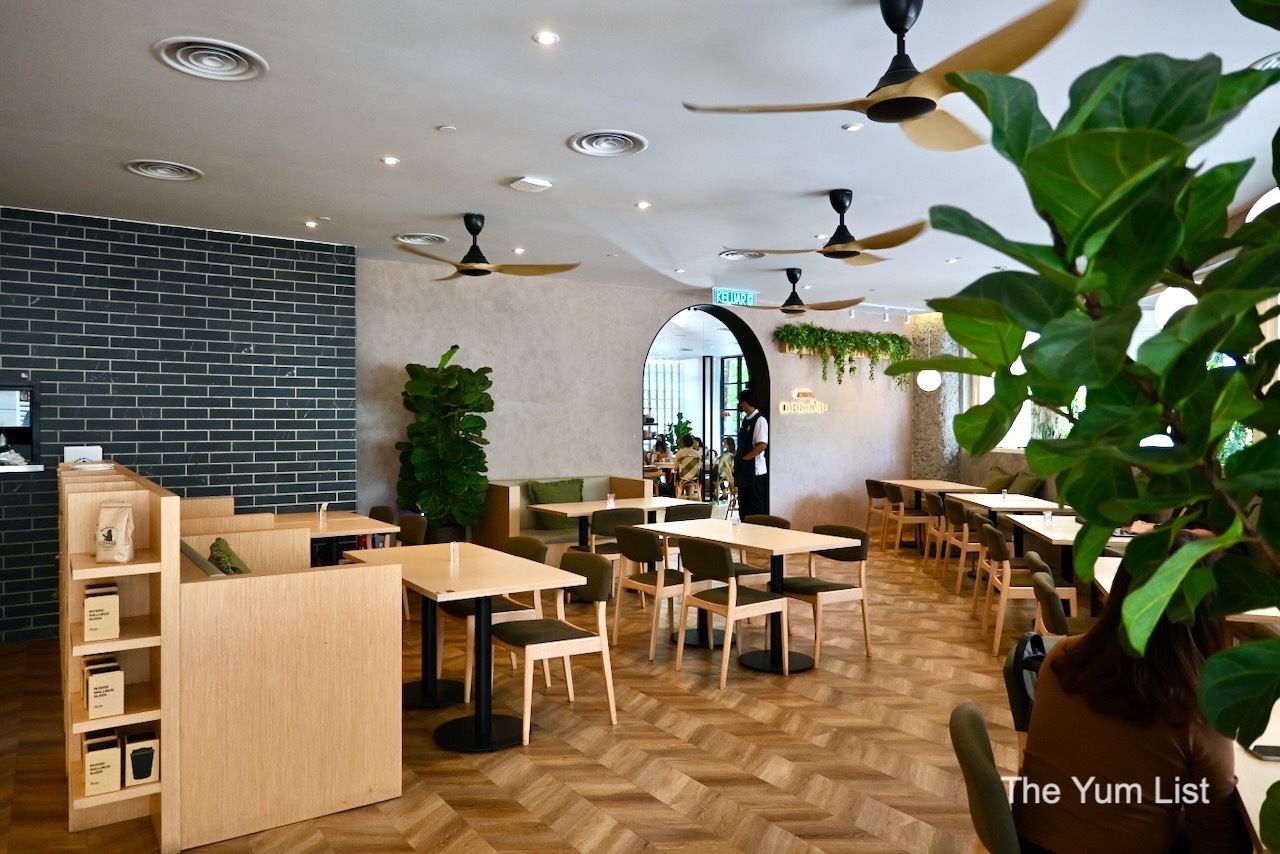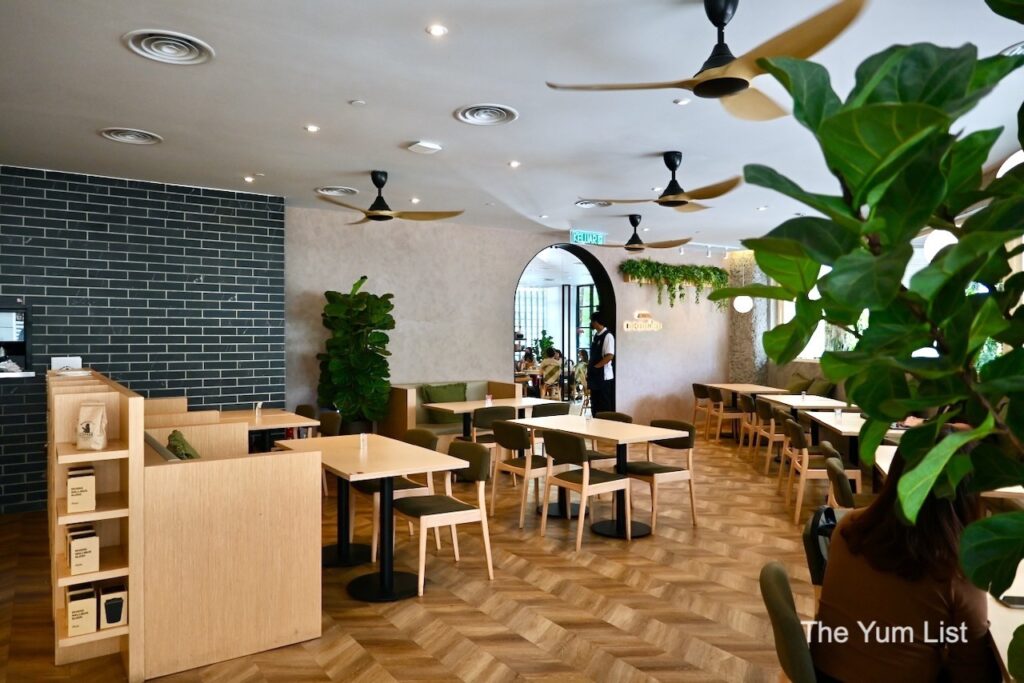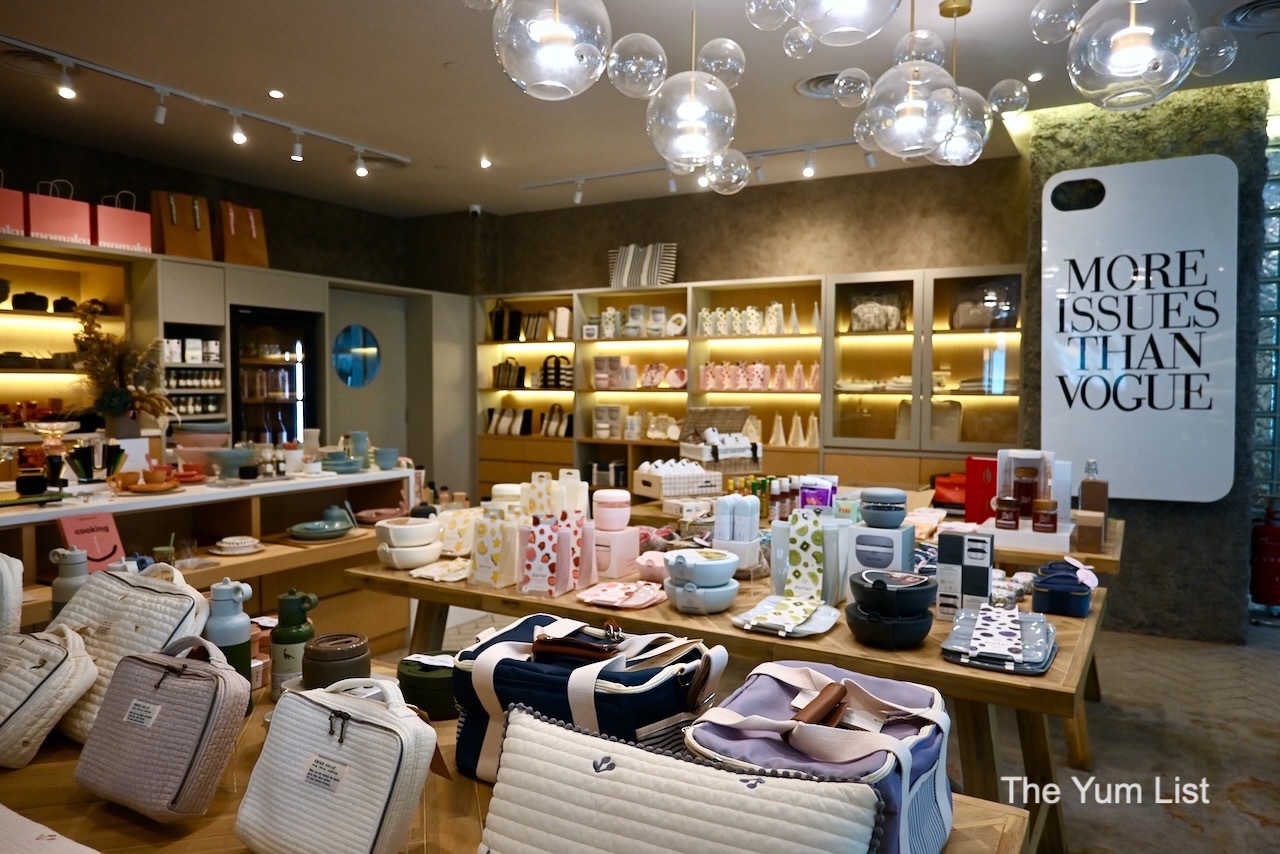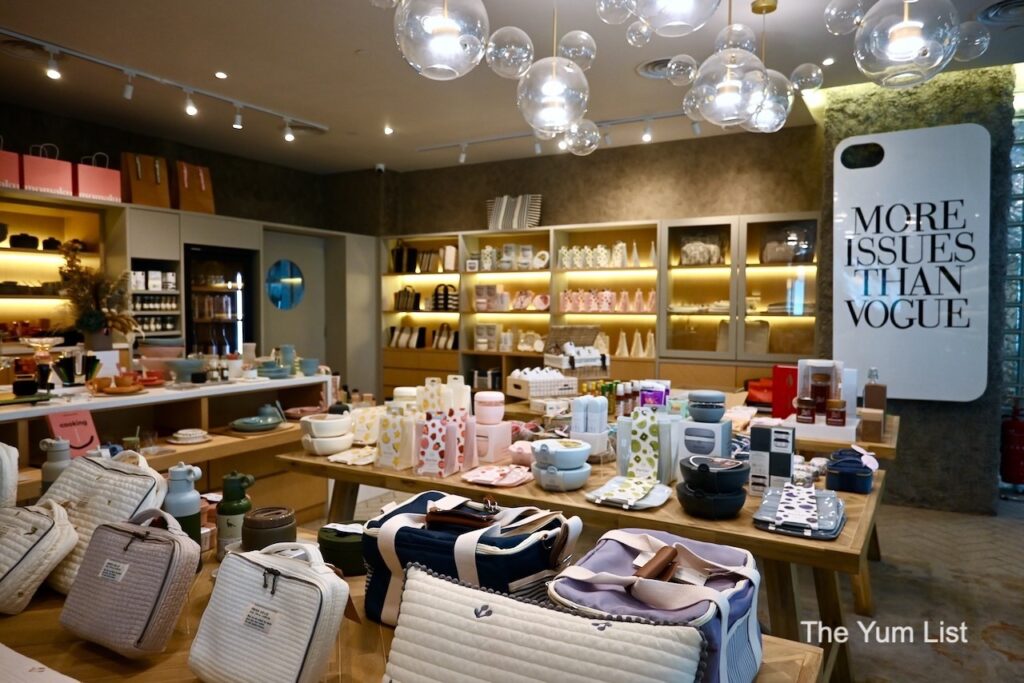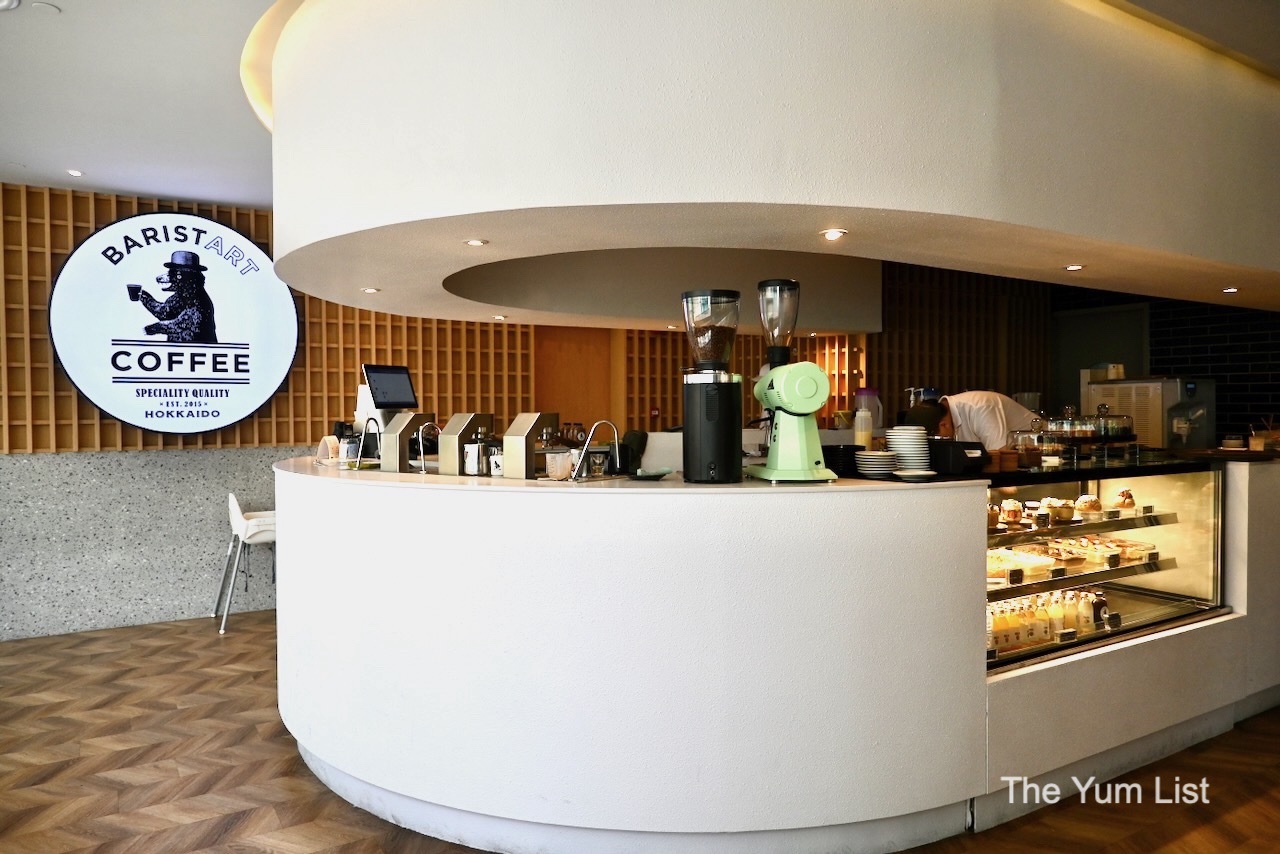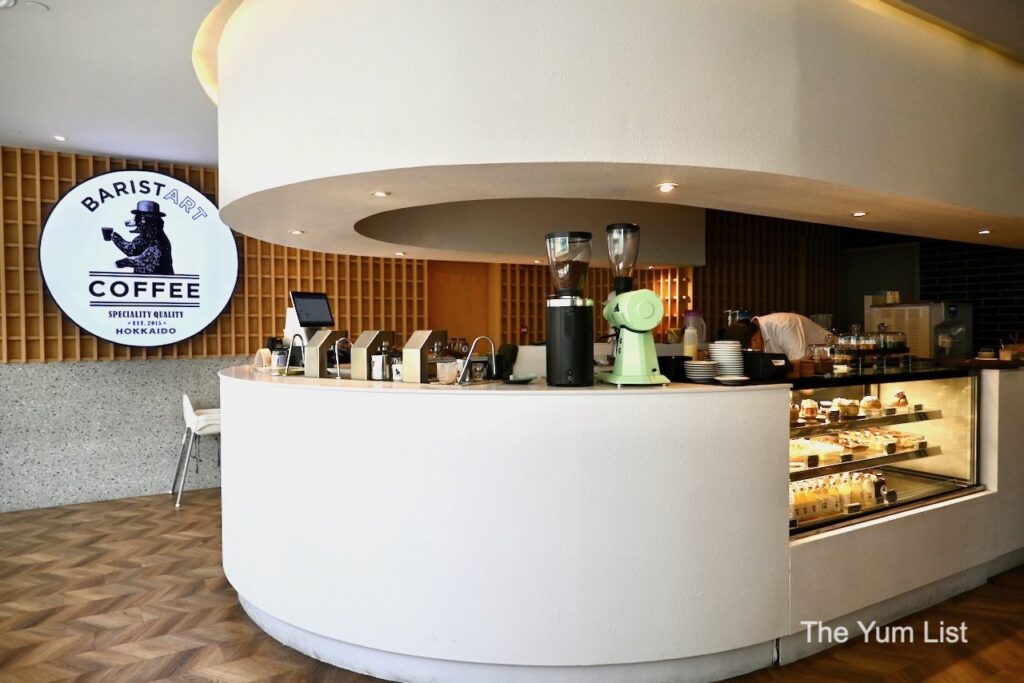 Momaku x Baristart Coffee Malaysia
You can find two ways to get to this coffee haven, and that's through the grocer's at the back of BSC or walking outside and taking the stairs from the mall outside. You'll instantly see a huge lot standing out in all its aesthetic glory. Light colours fill your eyes as you walk up the stairs – think of quaint tea rooms. When you walk through the side street, you'll go through a room they call "The Gallery". A quirky room that is full of minimalist and neutral-toned furniture yet vibrant artwork adds the perfect splash of colour.
This room has rotating paintings from local artists. Two of this season's have already been sold, and they're fun comic artwork that you'll want to stare at for a long while. The room is bright as the glass wall allows natural sunlight to flow in, so guess where Monica and I sat? Comfy cushioned sofas made us feel as if we were enjoying time in someone's stylish living room.
The next room is the artisanal market space with tables for more food enjoyment. What a smart way to sell homeware and essentials, to place them in front of people to look at while they're eating – marketing brownie point! There are tables set up with fun products ranging from cookbooks to hot sauces, vegan gummies and an array of luxurious candles. The following room is the cafe, where they have a display of fresh cakes and desserts waiting to be picked up (by me, obviously). It's also where the special coffee is made and why I say special is because this cafe is the only one in the country to serve Hokkaido BIEI Jersey Milk.
What does that mean? Speak English, Amanda! Well, I, too, had to Google this. Basically, it's milk that comes from a certain breed of cows in Japan. Their population is only 800, which is barely 1% of the cows. If you know anything about the Japanese is that their cows are supreme (they have Wagyu that comes from cows who only eat organic grass up in the mountains and listen to classical music – yes, it actually has an effect on the marbling).
With that in mind, we'll move to the good bit – food, food, food!
Momaku x Baristart Coffee Malaysia Coffee
I had to try the Dirty Latte (RM18) served in a chilled glass with their special milk that's been frothed and topped with a shot of espresso. It certainly was cold and refreshing, and I really tasted the difference this Hokkaido BIEI Jersey Milk adds. It has a creamy and rich texture that really puts your coffee on a pedestal. The Latte (RM18) also had the most gorgeous foam art on top. A sip of this was equally as rich and satisfying as the previous coffee. As a lover of such beverages, I can say the coffee quality wins.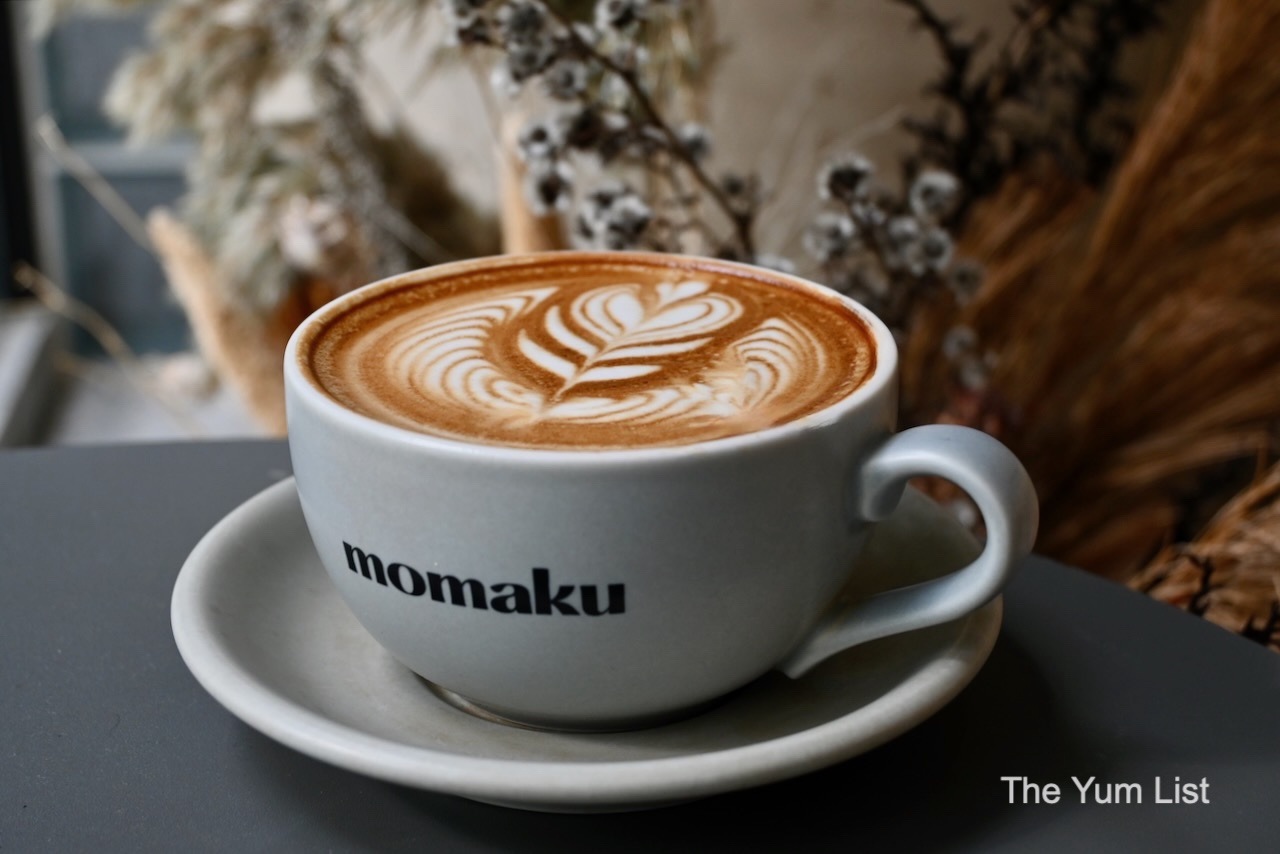 Momaku x Baristart Coffee Malaysia Food Menu
We asked for our order to come out as soon as each item was ready so we could get those nice daylight pics. It was beautiful and bountiful, and with everything everywhere, all at once, I was torn between eating dessert first or layering my stomach with something healthy. Such first-world dilemmas had my head reeling.
Savouries
We decided to "adult" and began with the Deconstructed California Roll Salad (RM29). It was fun and fresh, with slivers of crab and an assortment of shredded vegetables. And I very much approved of the wasabi dressing. Light and refreshing, this could be your go-to salad if you're a fan of crab.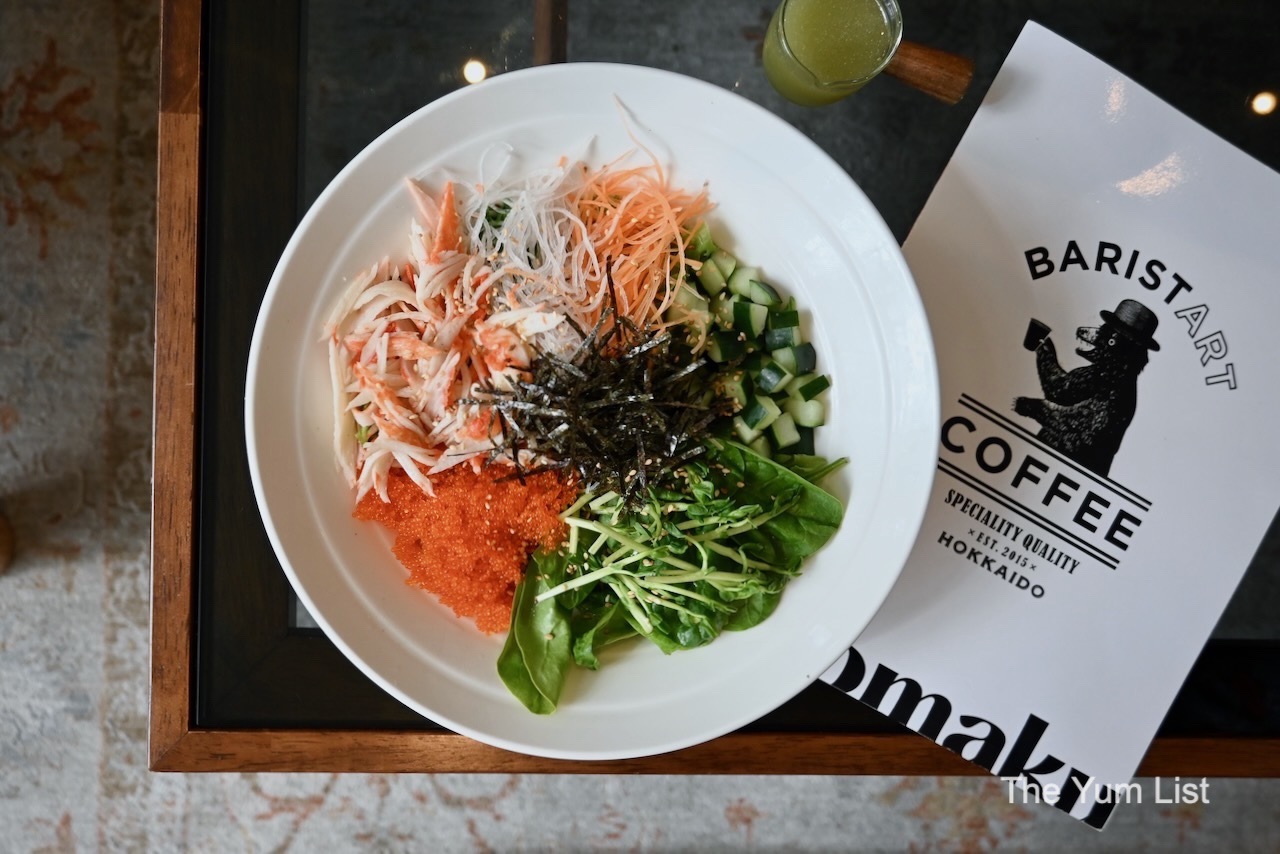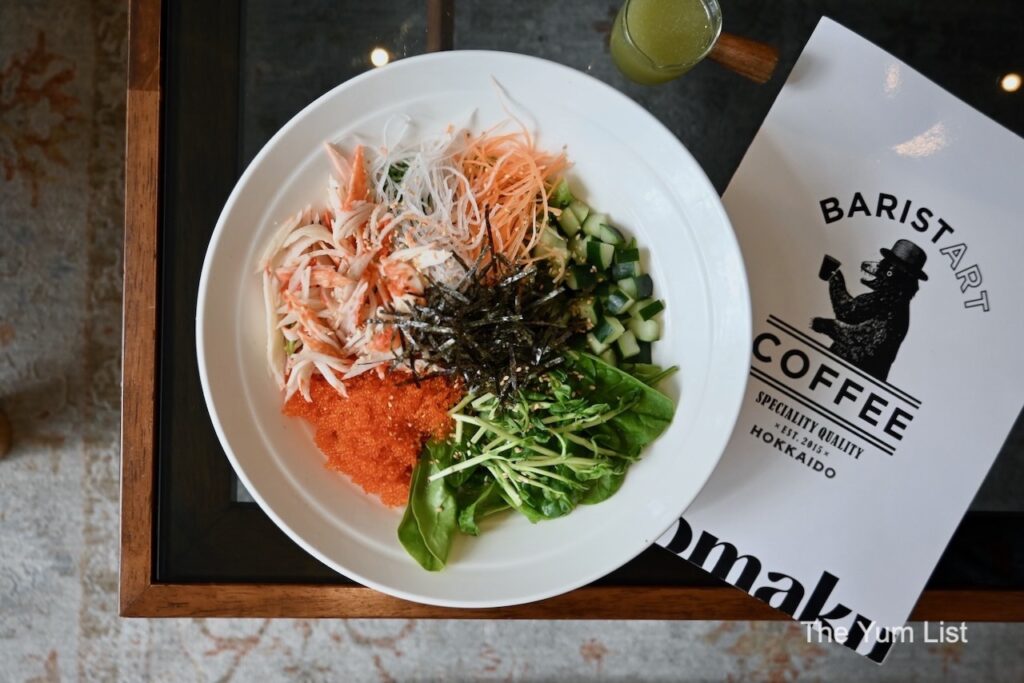 The second plate out of 1000 was the Bebek Tepi Bangsar (RM75), which had that spicy flavour bomb I'm always on the lookout for. It legitimately looked like it came straight from Bali with fiery sambals on the side. The duck was yummy with added crunchy bits on the top, and the sambals (of course, homemade) took the taste to the next level. (I am hoping they will jar them so I can purchase some to take home.)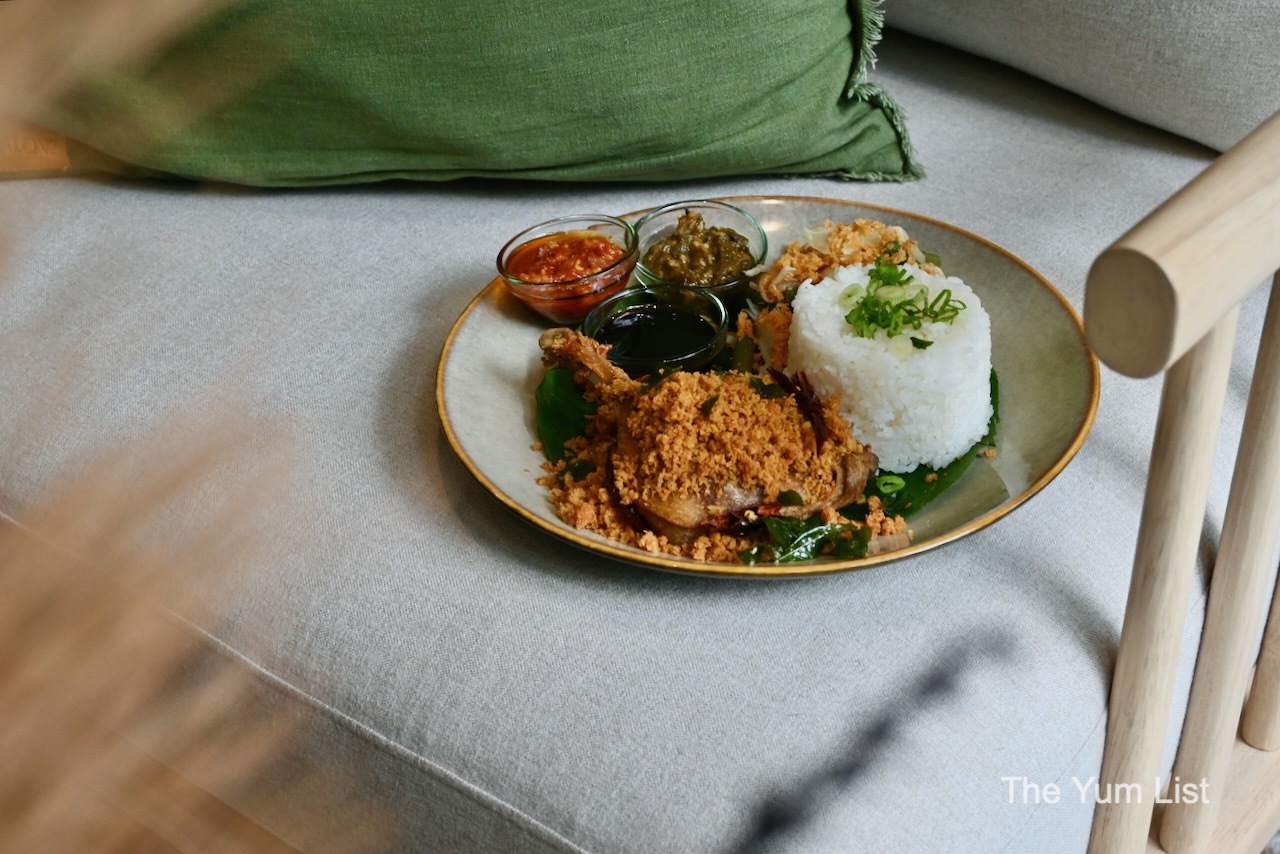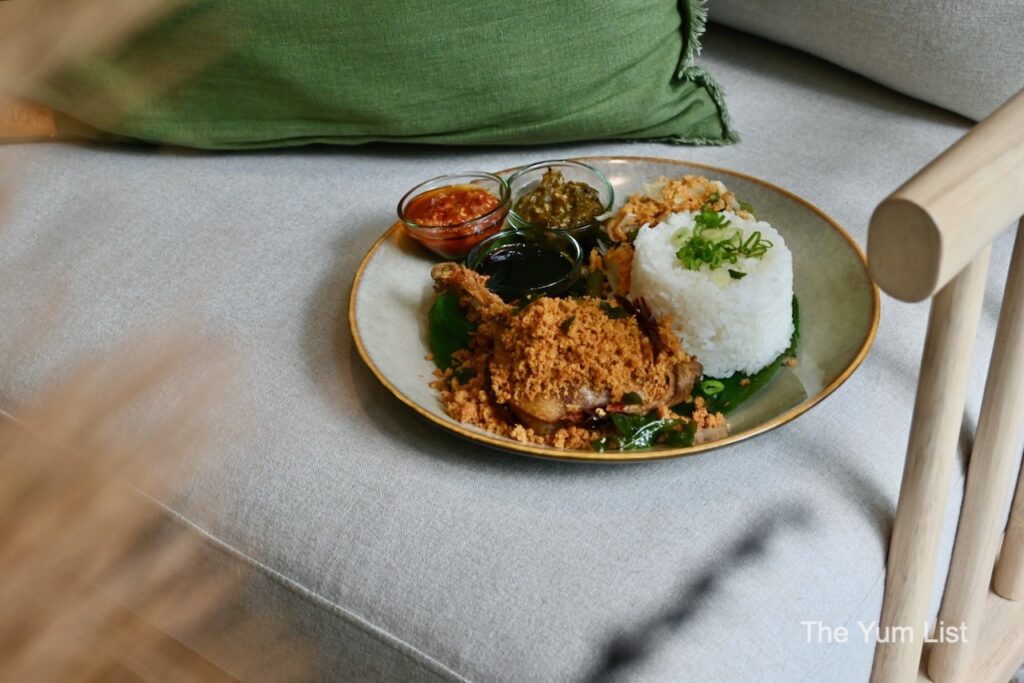 A brekkie or brunch option, the Egg White Souffle (RM26) came with a healthy side of greens. If you're dieting and you think there aren't enough healthy options out there, this is it. Light and fluffy with a hint of parmesan, the souffle was balanced with the toasted sourdough bread.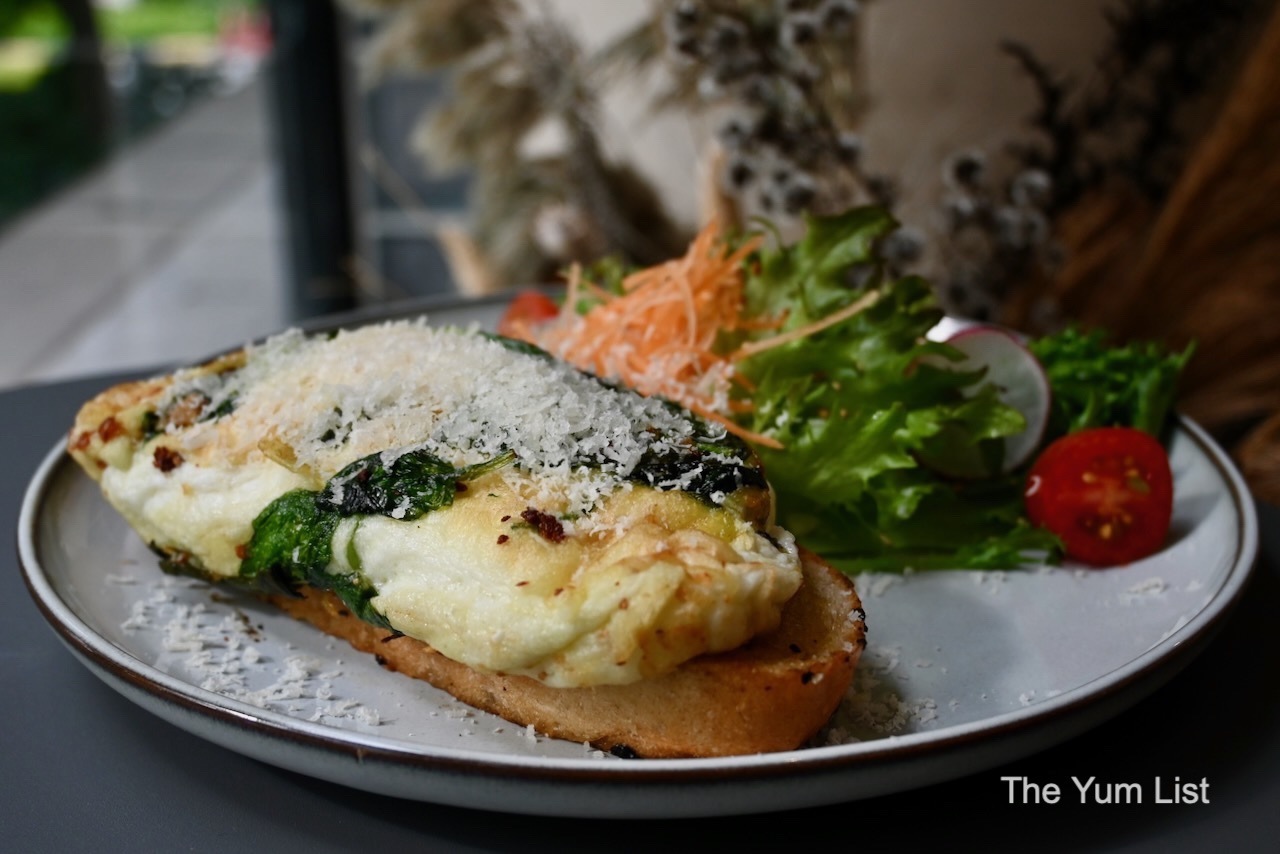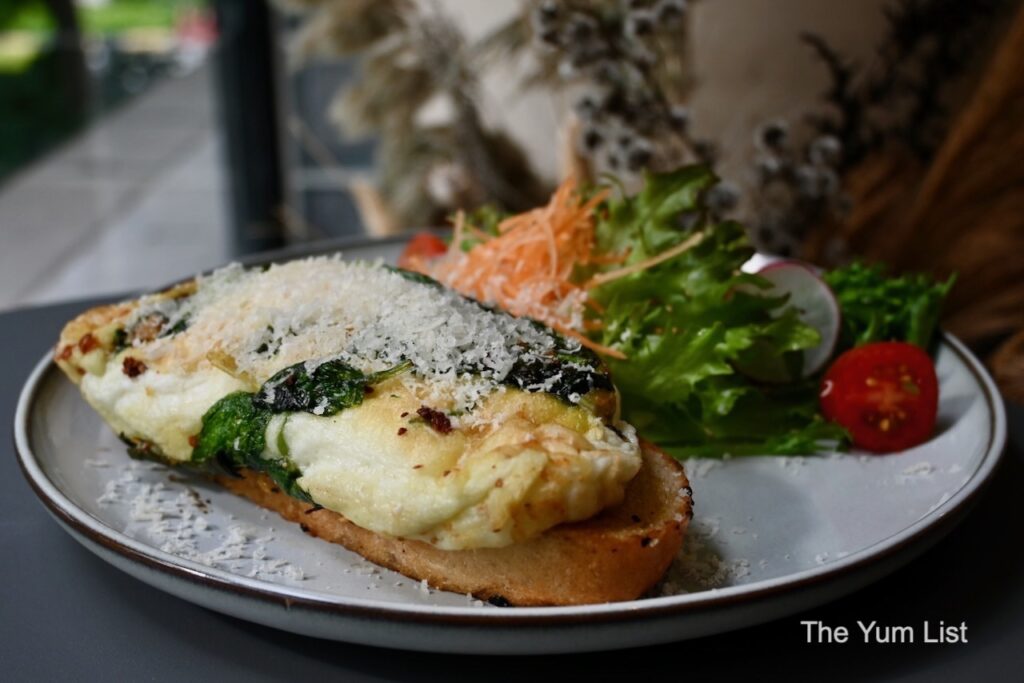 A filling meal came in the Beef Cube Bowl (RM38). A best-seller on the menu, it was easy to see why. Tender short-grain rice was topped with stir-fried Japanese-style Argentinian sirloin steak with garlic butter and an onsen egg yolk. What I liked most was the crunchiness from bits of fried beef fat – surely following the egg-white souffle, this was allowed.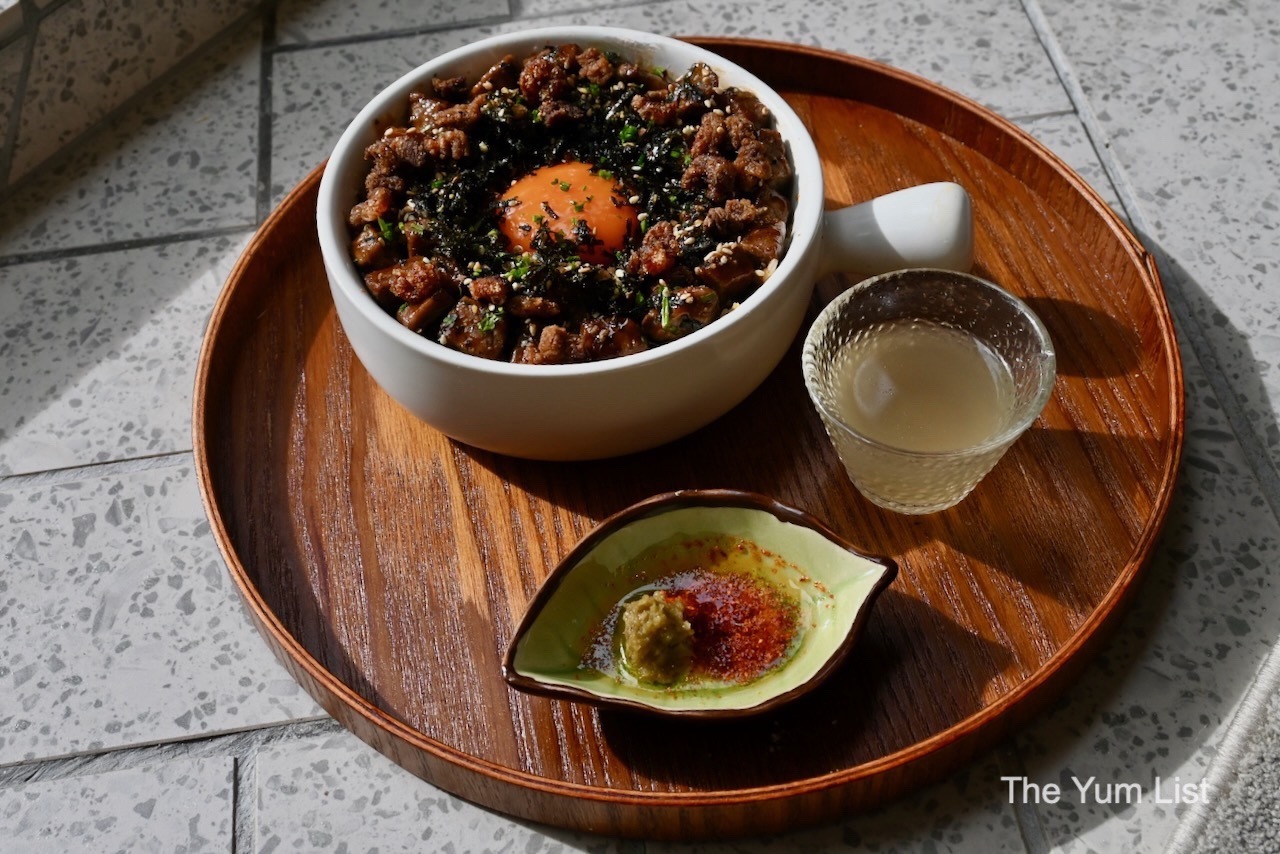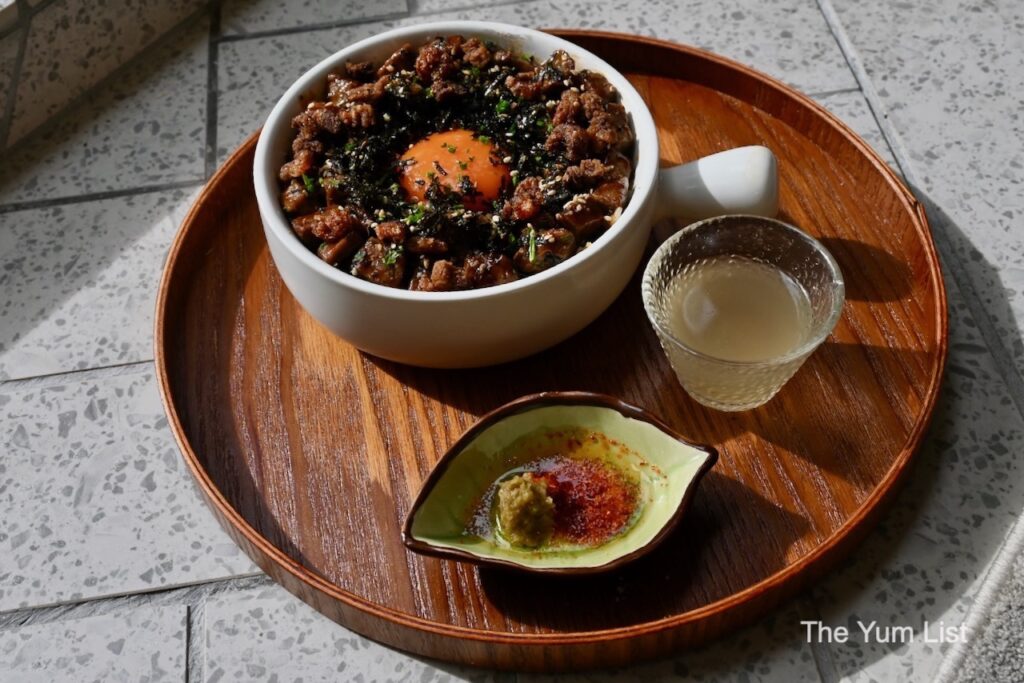 Sweets
Sounds like we should be winding down by now, right? However, we were only just beginning! Our next plates were all in my good books because I love sweets! We started with possibly the cutest dessert in the city, the Kuma Parfait (a sneak peek at a new release timed for Halloween). An adorable little bear holding a strawberry covered layers of sweet, creamy goodness with biscuit and fruit pieces mixing up the texture.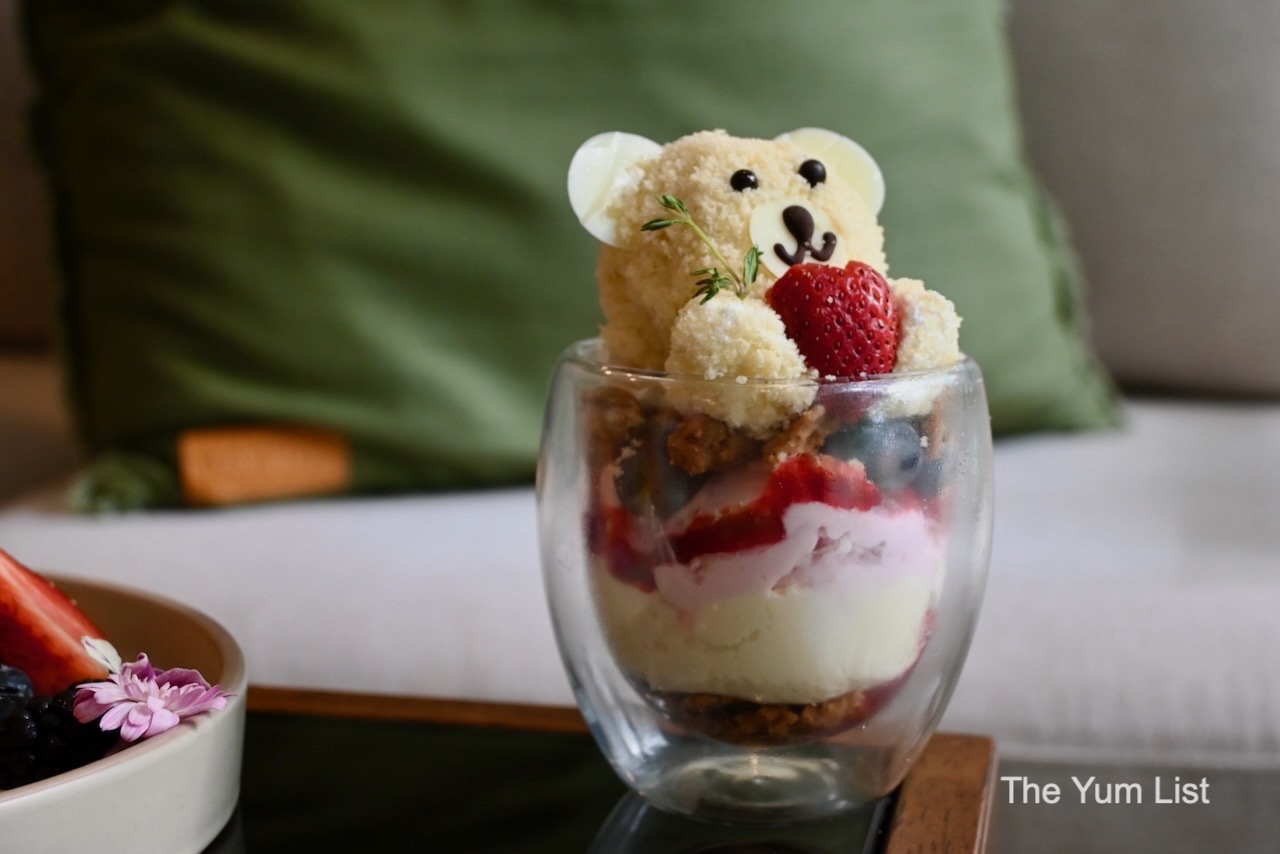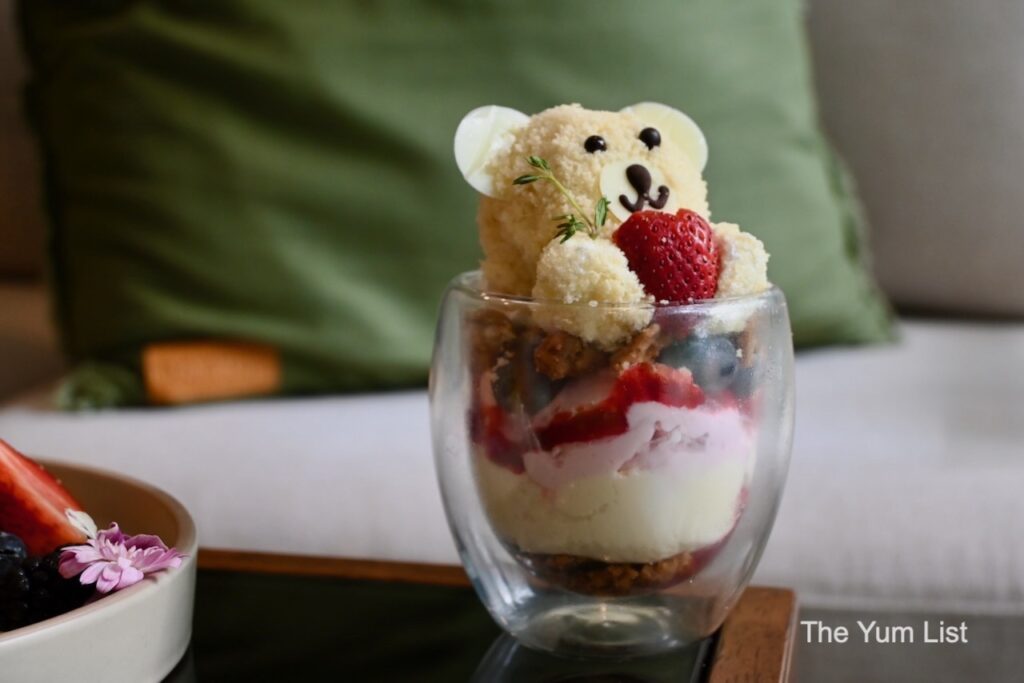 The Caramelised Brick French Toast (RM22) is more of a serious plated dessert with three fat rectangular prisms sided by bruleed cream, butter, maple syrup and lots of bright berries. I can't resist a good French toast, and this one certainly had the sweetness on point.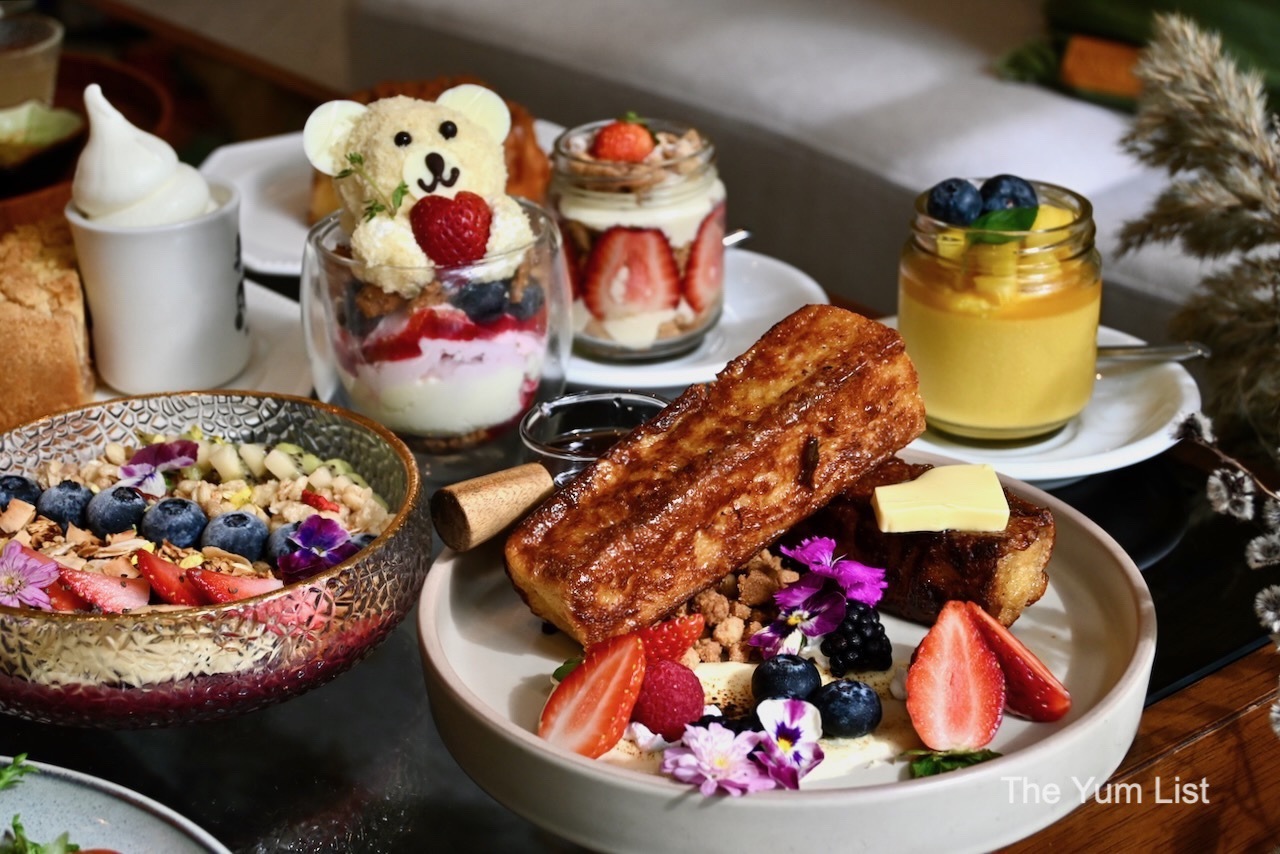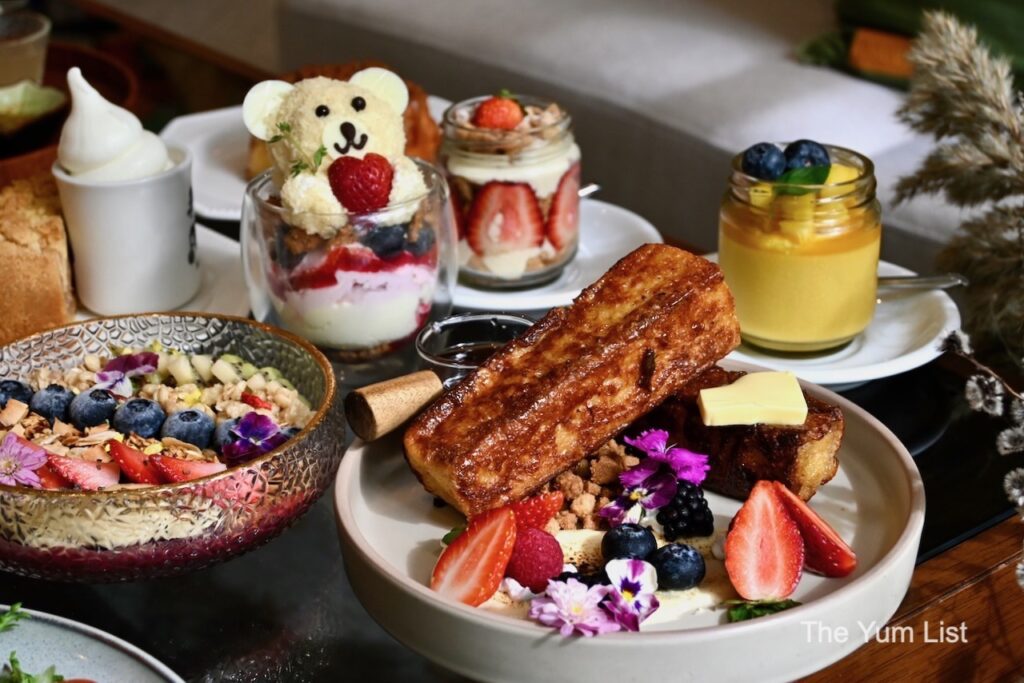 Also, in the larger portioning category, a huge slice of Apple Crumble (RM 16) could easily be shared between two. The side of soft serve ice cream, which I assume is made with the exceptional Hokkaido BIEI Jersey Milk, was a flawless partner. Simple, creamy vanilla ice cream with large chunks of semi-tart apple and sweet crumble – yes, please!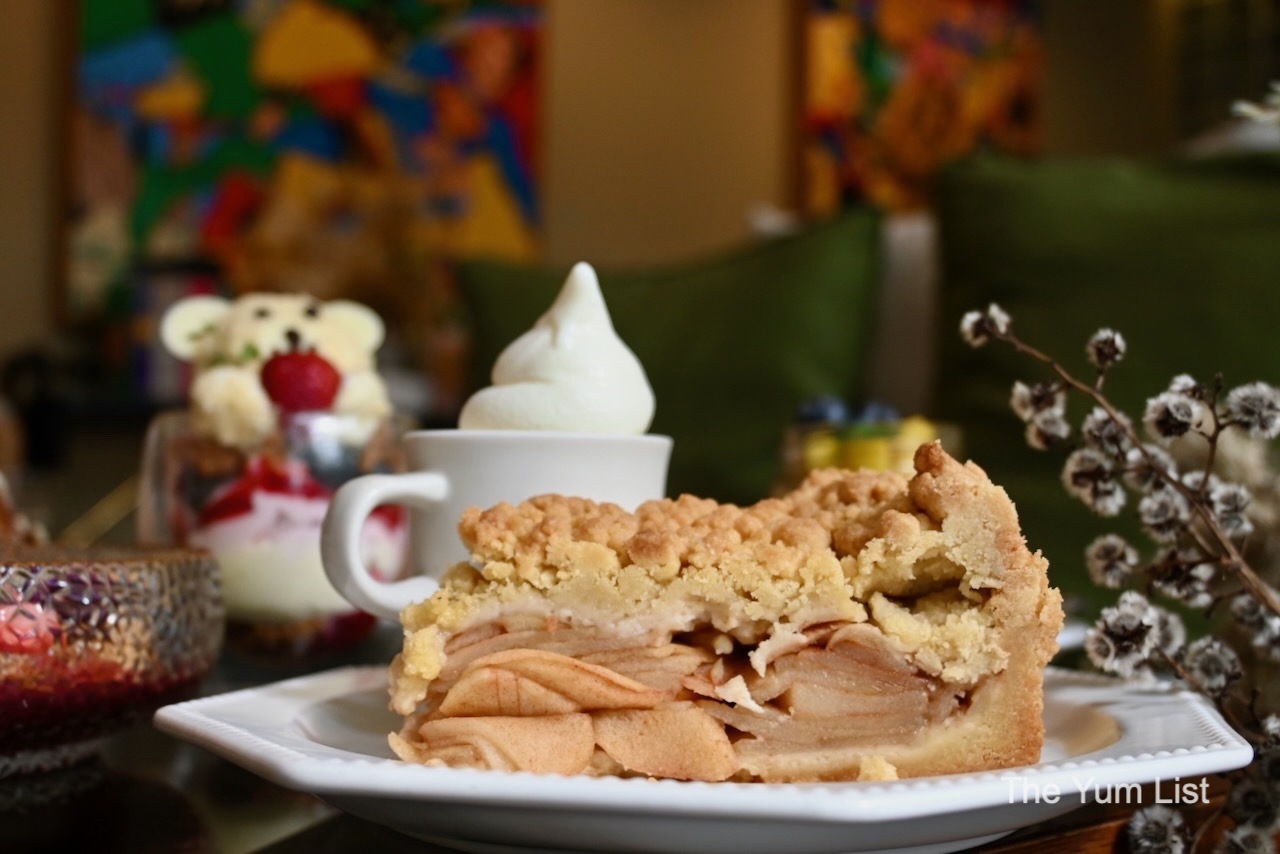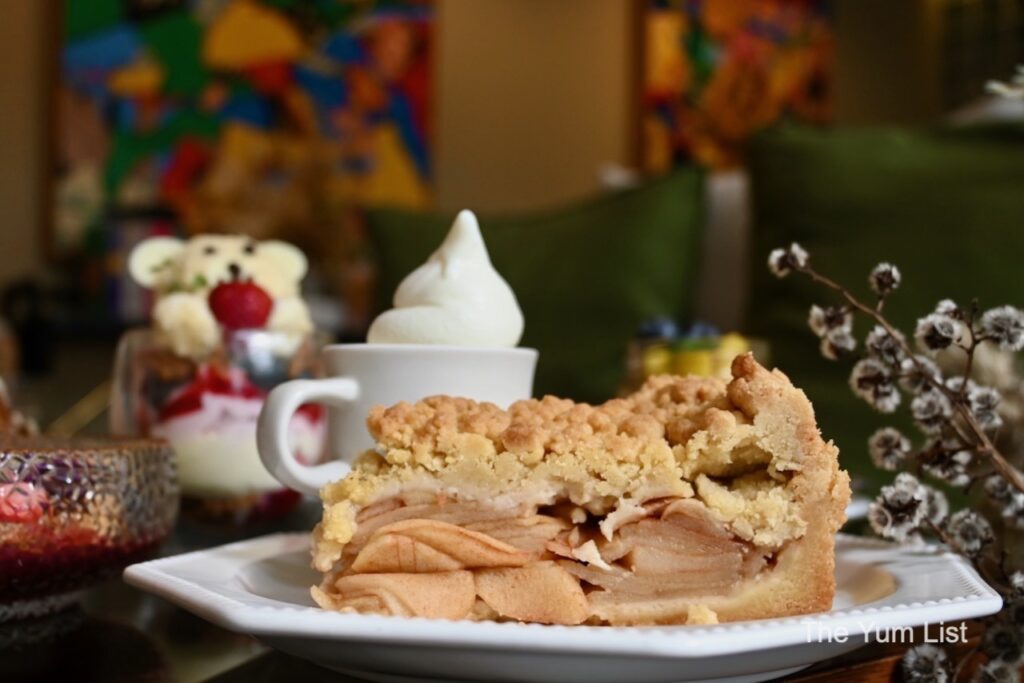 For health, we welcomed the Acai Bowl (RM25) with open arms, assuaging our guilt. The acai smoothie was solid enough to enjoy slowly (as many we've come across here end up becoming a drink in less than 10 seconds). It was topped with fruits and crunchy bits of granola, and rice puffs.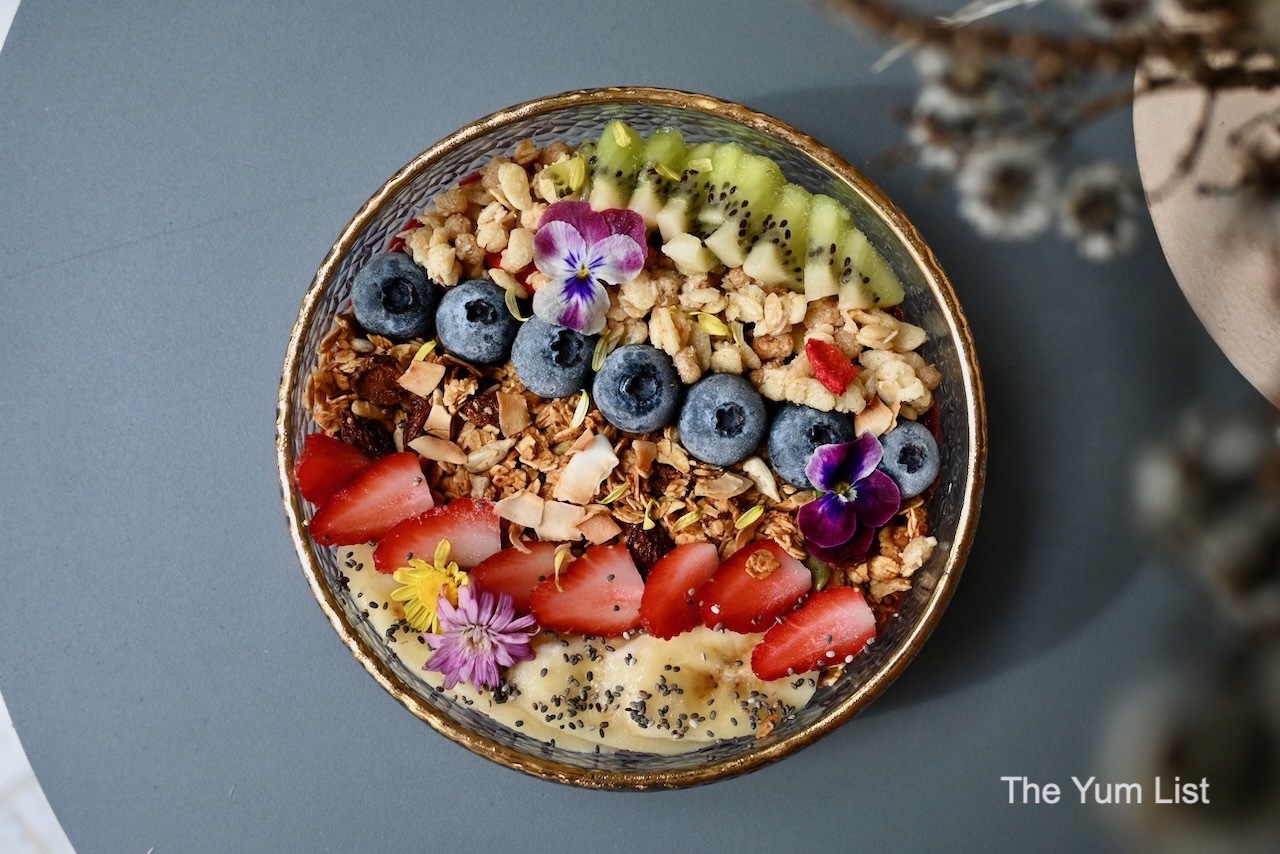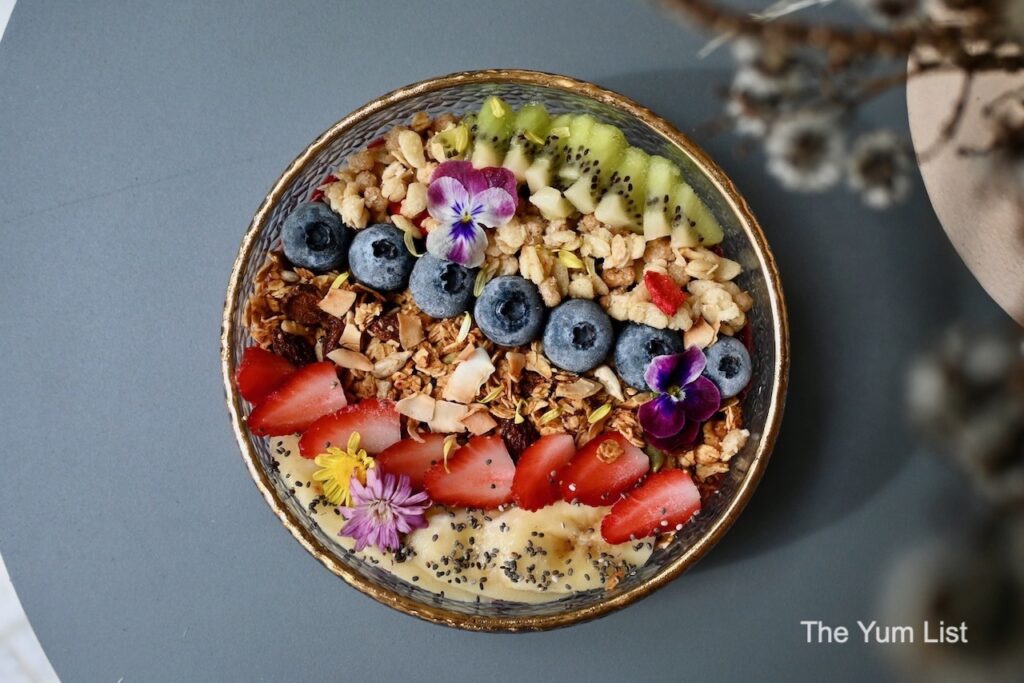 If you just want a little something after a meal or a small pick-me-up in between, the Sweet Jars (RM 14) are just the right size. The mango and the strawberry were both fruity refreshments with a smooth custard-like texture.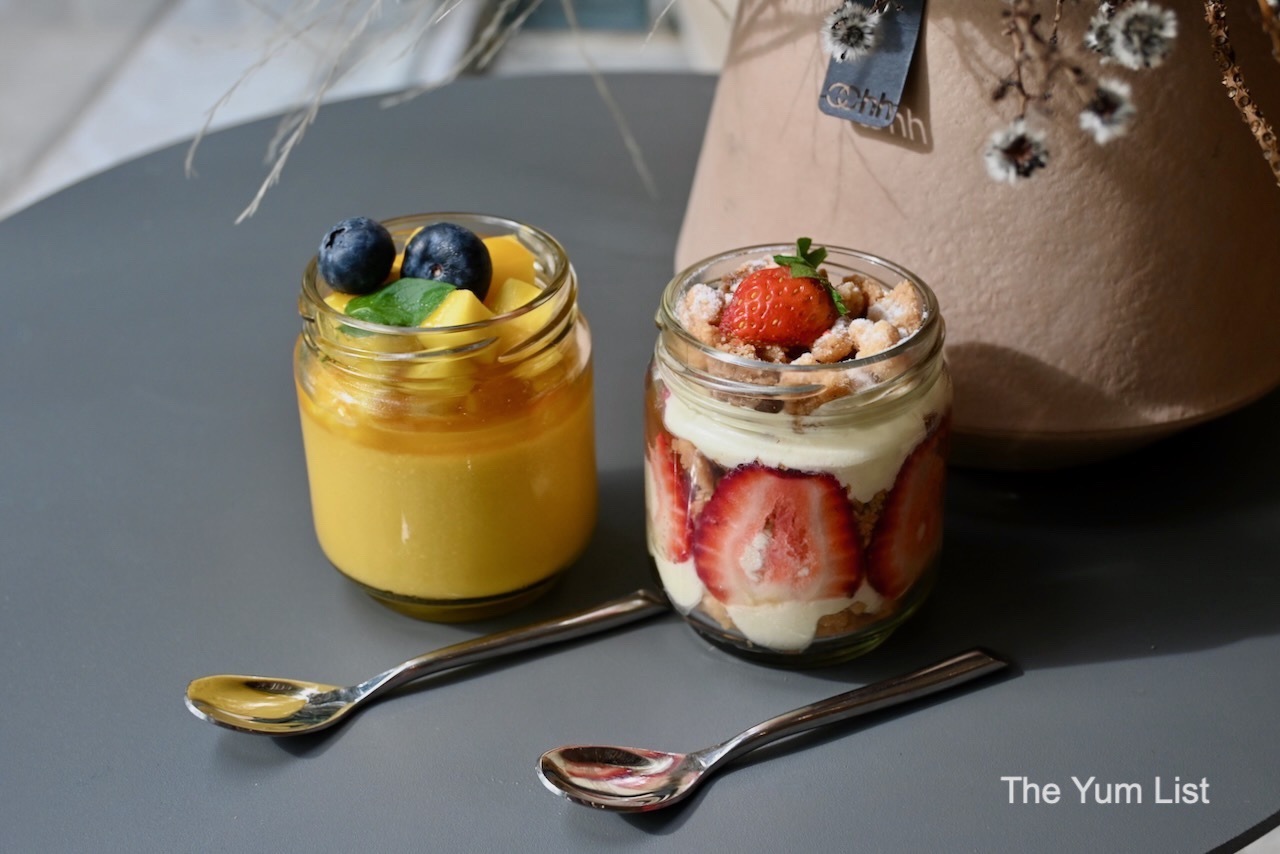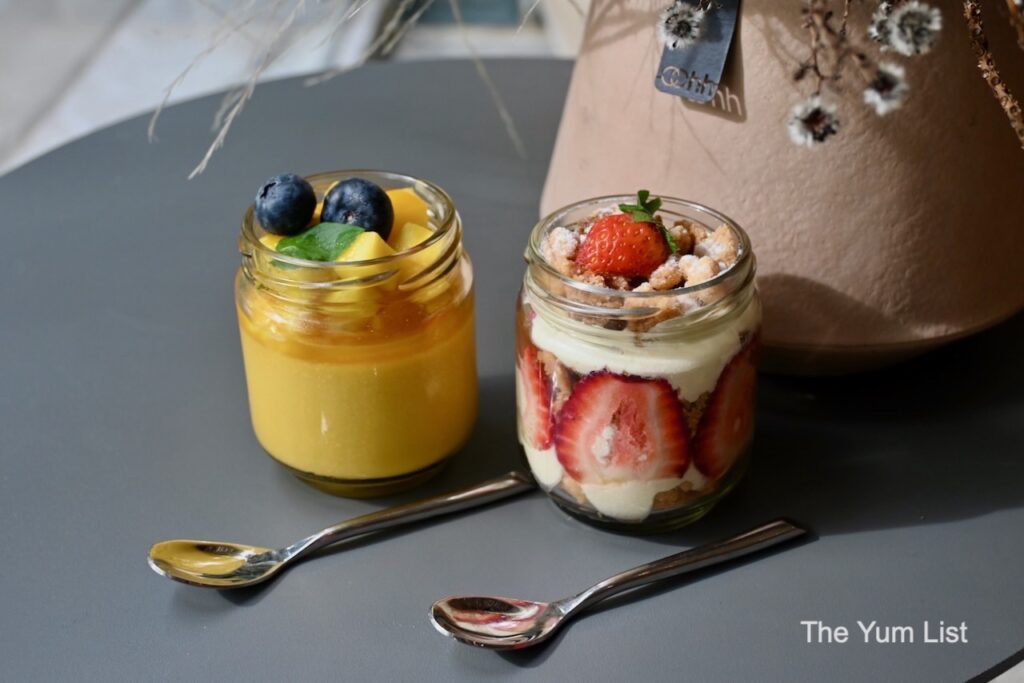 Great either for dine-in or to grab-and-go, the Cinnamon Roll and the Cream Puff (RM 17) are sweet treats I'd trot back for. The roll had a delicious caramel drizzle on top, and the puff oozed with a velvety custard that definitely made me nod my head in approval.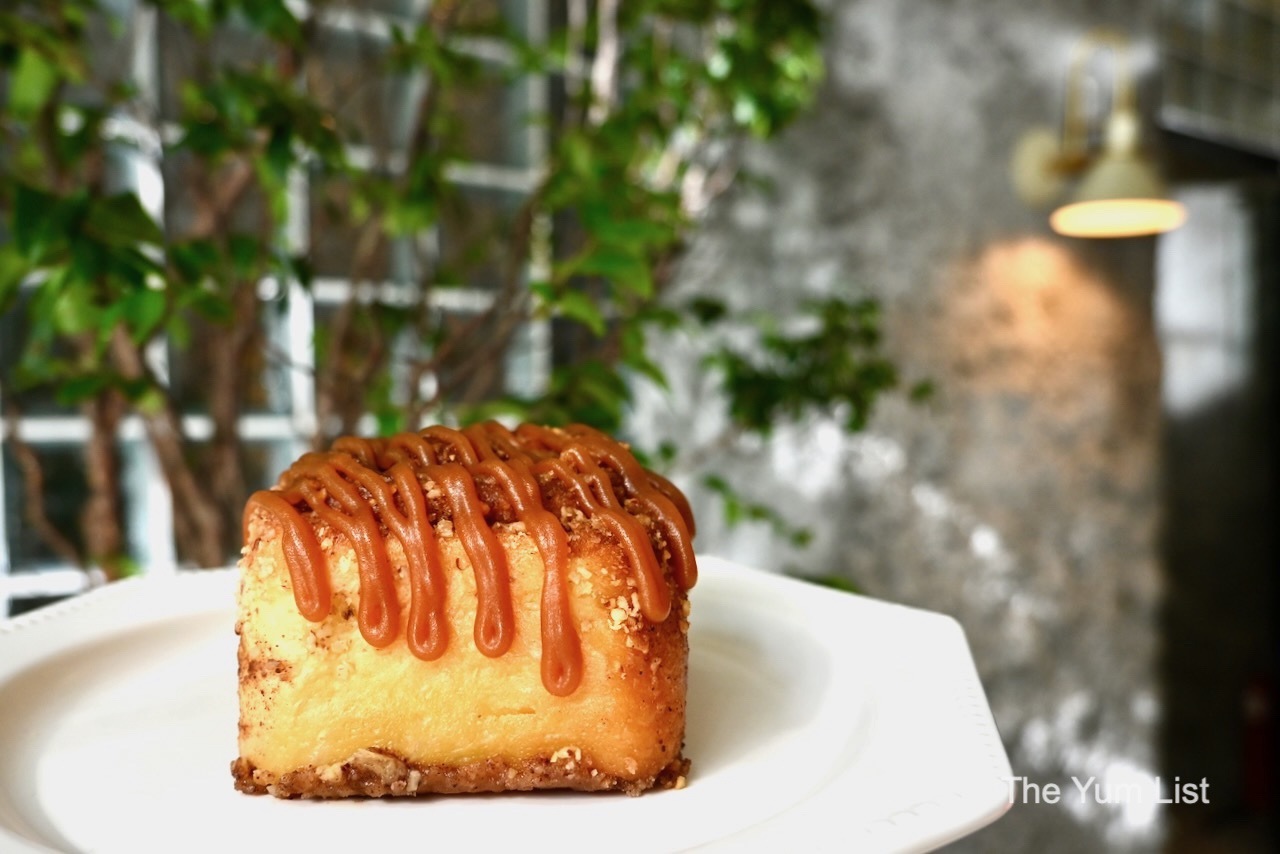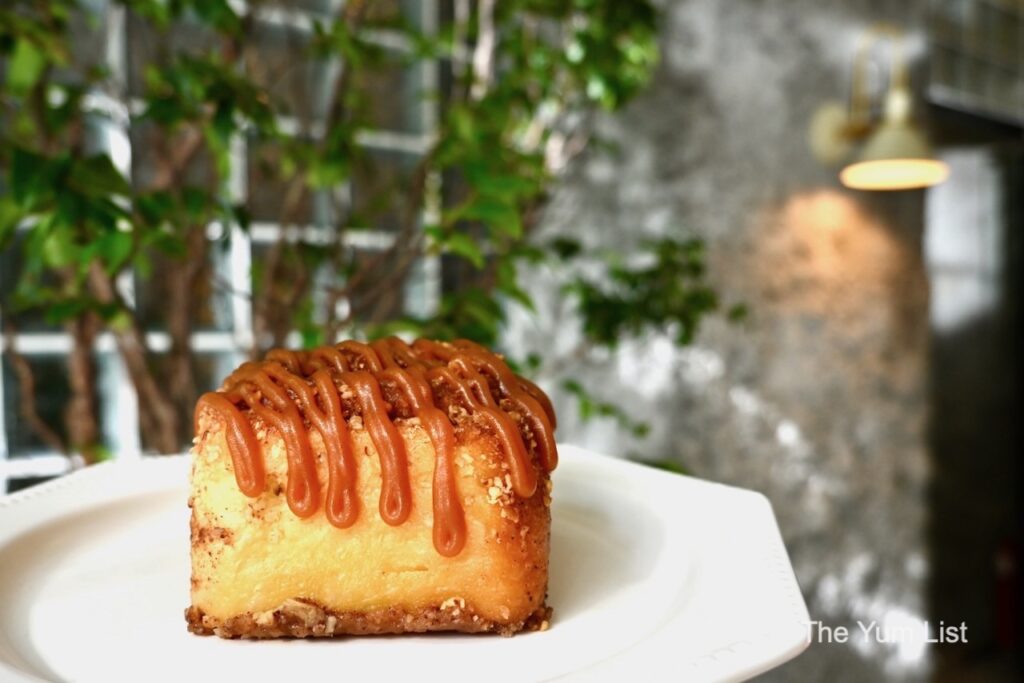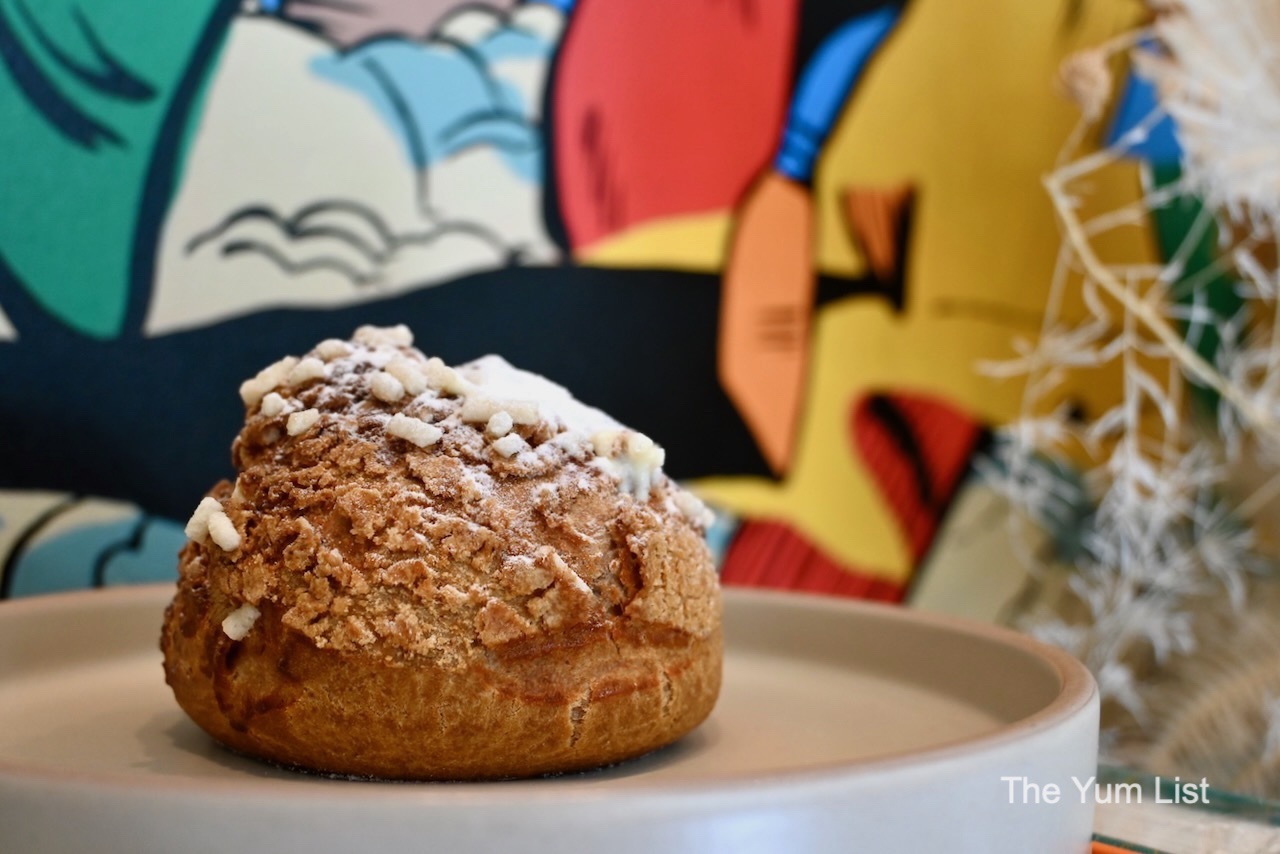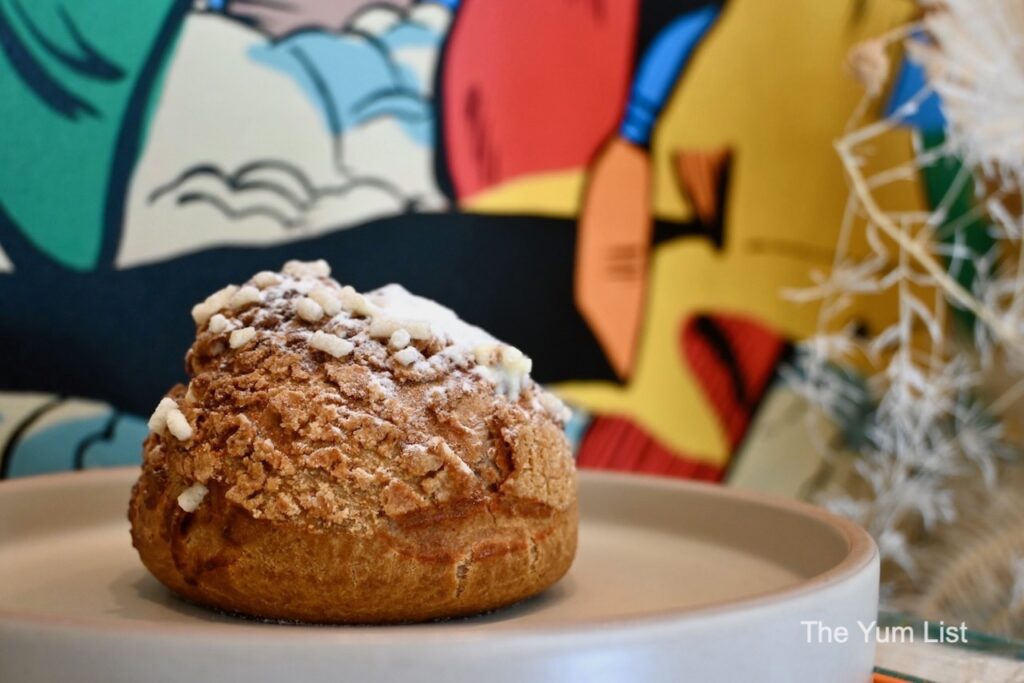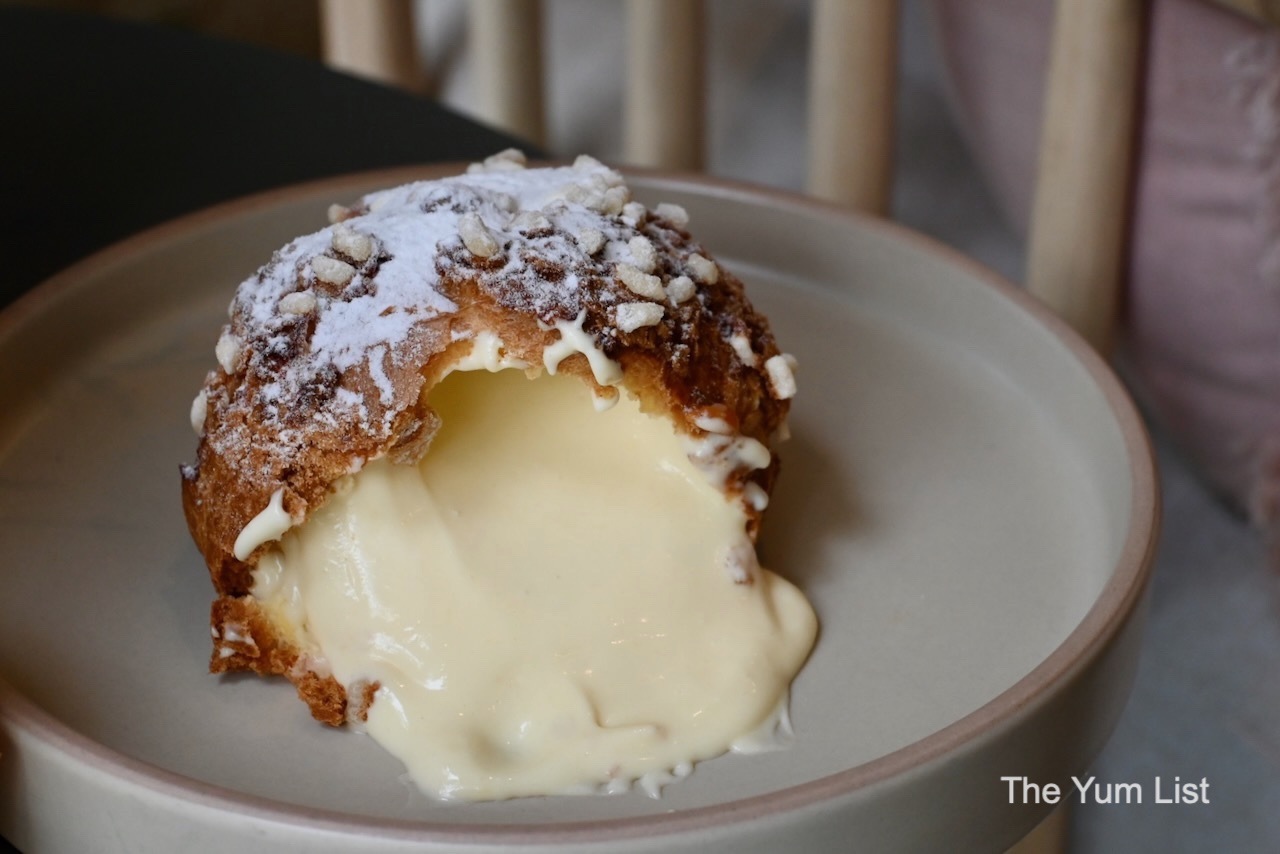 Last but very much not least was the Milk Cake (RM 16) that came with a side of cream to pour on top. If you've ever had Tres Leches cake, it's like that but less sweet. Nonetheless, this cake had the best texture, with the quality of their famed Hokkaido BIEI Jersey Milk shining through.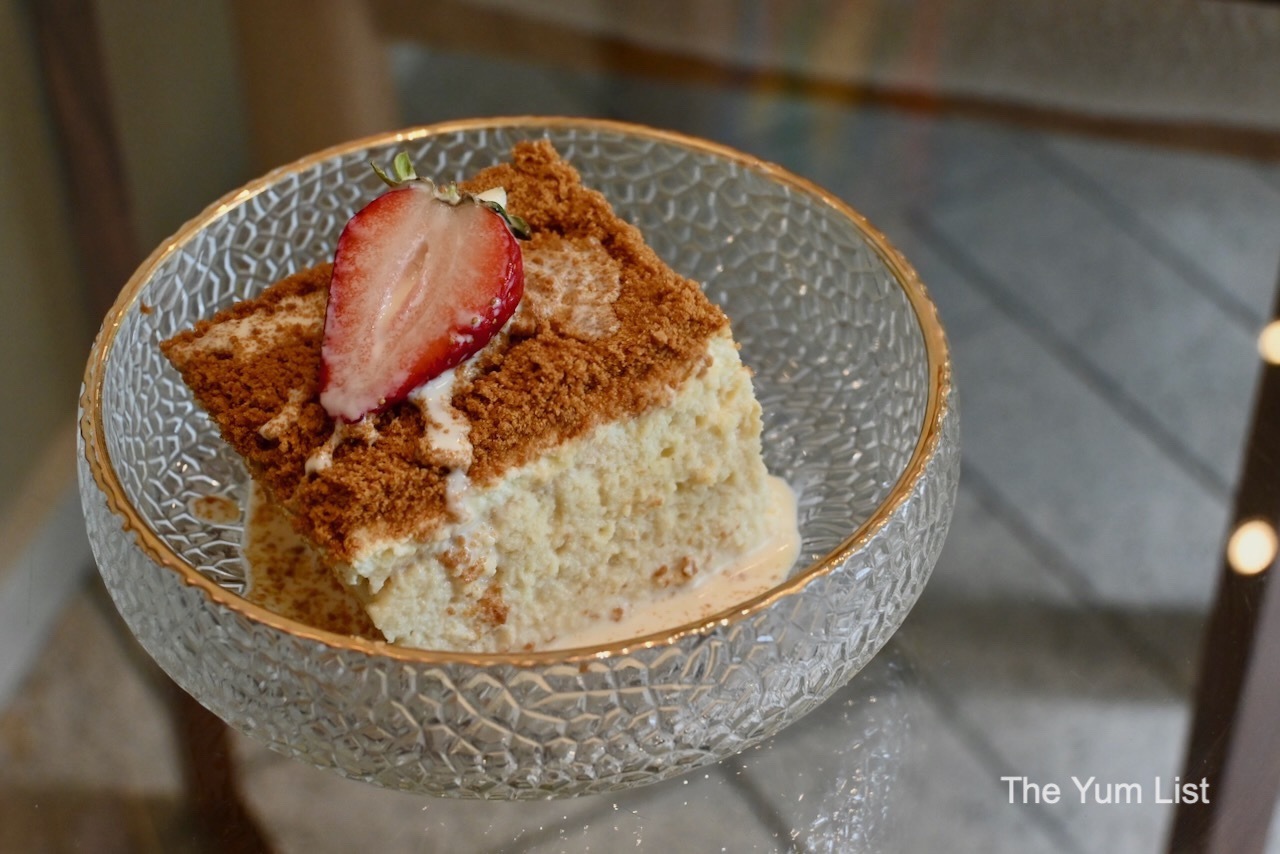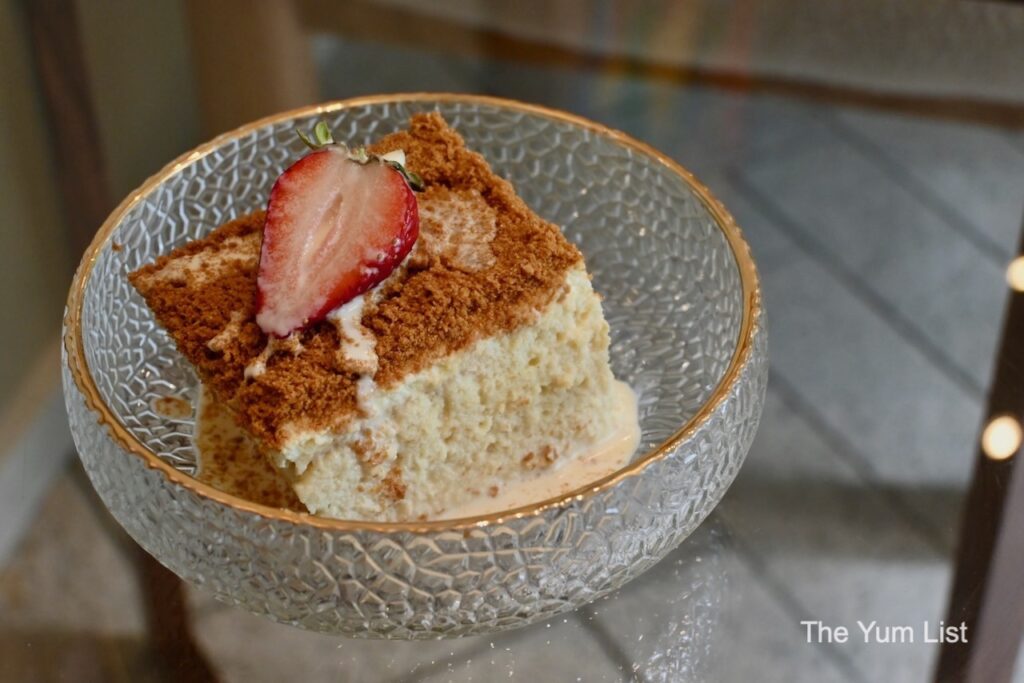 Quite Legen-Dairy
I'd reckon a few good hours spent at Momaku x Baristart Coffee Malaysia in BSC will give you ample time to pick and try a few dishes. Best to come with a group, so you get some options but do save room for the sweet stuff as they do fresh desserts daily. It's the perfect spot to take cute pics for the gram, too, so bear that in mind as you choose your outfit.
Reasons to visit Momaku x Baristart Coffee Malaysia, BSC: rich coffee presented with an artistic flare, mouthwatering desserts, and a great array of savoury options. Plus, a friendly manager with equally welcoming staff and a pleasant atmosphere.
Momaku x Baristart Coffee Malaysia
Lot G133A, Ground Floor Bangsar Shopping Centre
Bangsar, 59000 Kuala Lumpur
Instagram @baristartcoffee_my
· Halal
Momaku x Baristart Coffee Malaysia Opening Hours
Sunday to Thursday: 8 a.m. – 10 p.m.
Friday: 8 a.m. – 11 p.m.
Saturday: 9 a.m. – 11 p.m.
Find more of our favourite cafes here and stay up to date with the latest gourmet happenings around Malaysia here and here.