Terrazza KL – Yap Ah Shak House
Words: Amanda Chin
Photos: Richard Callahan
Cocktails, Italian food and a rooftop – you can't go wrong at Terrazza KL.
We started conservatively with three cocktails and ended up with more than a handful – testimony to their quality. Accompanied by good nosh and fab views of the fast-developing city of Kuala Lumpur, Monica, Richard and I were in for a treat.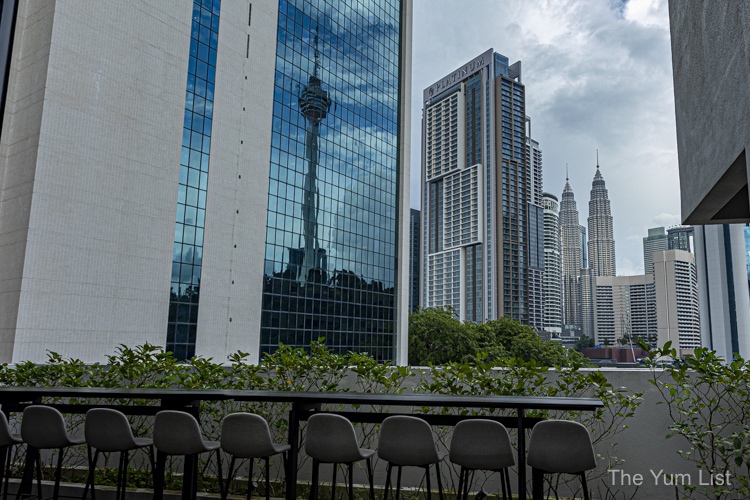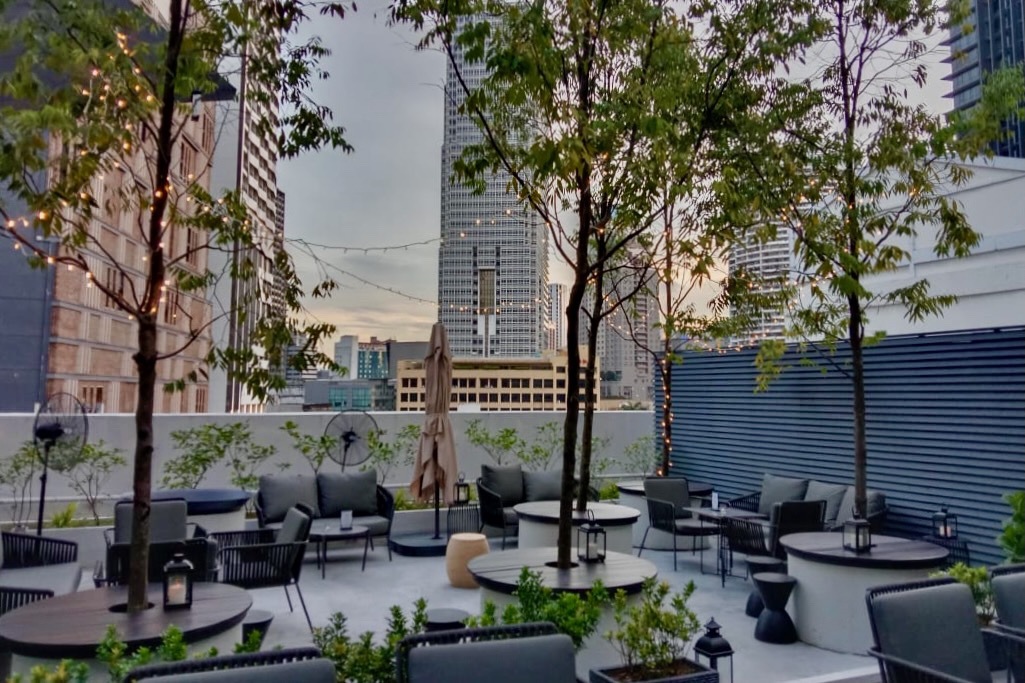 Terrazza KL
Osteria Gamberoni is known for its Italian-heritage cooking in the heart of KL's city centre. So, it comes as no surprise that their outlet on the rooftop above, Terrazza, will also be a great respite from the hustling and bustling city strife. With views overlooking buildings around Chow Kit and some of our country's skyscraping pride and joys, Terrazza is an exceptional place to get your fill of cocktails and bites.
With an alfresco area and lots of well-kept greenery, you can opt to sit under the roof or outside on comfy lounge sofas or even get yourself a group of about 10 or more people to enjoy the private room that has a minimum spend of RM3000.
The bar is quite extensive, bottle-wise and size-wise, with friendly bartenders (Sugu and Martin) who are more than eager to start recommending and serving you delicious potions. Fresh during the day and quite the vibe after sundown, it's a spot to keep you entertained with live bands and even some dancing (all the merrier when people have had a few rounds to drink).
We'll start with the fun drink selection first.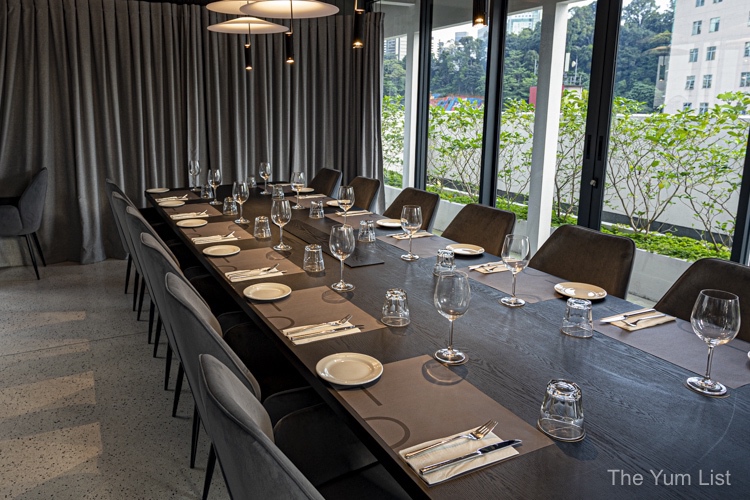 Terrazza KL Drinks Menu
No good story ever begins sober, so let's start with the cocktails. Aperol Spritz (RM38) is a beautiful deep orange, an inviting and refreshing drink, and a classic Italian aperitif. Everyone drinks them in Europe in the summer, and well, it's summer here all year round, so suitable for any month of the calendar. Another international crowd-pleaser, the Mojito (RM38), is an equally energising choice and just right for cooling off after work.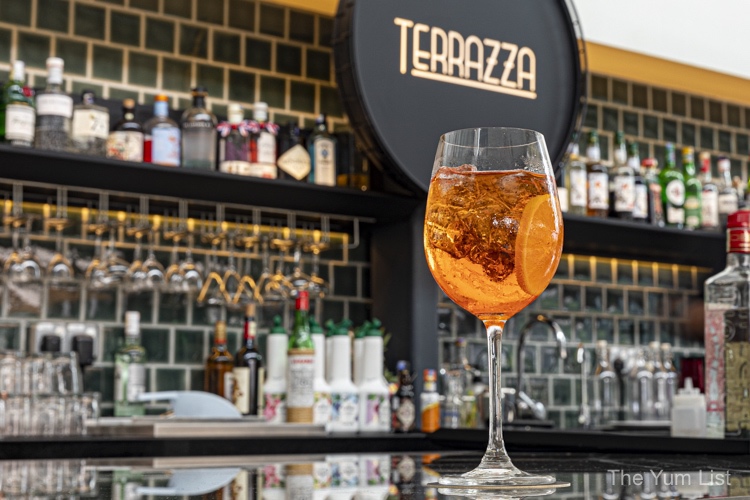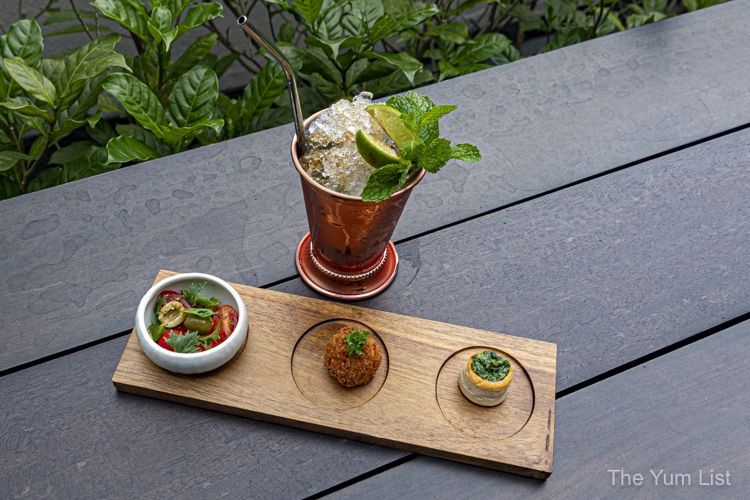 Once you've settled, I highly recommend trying two original creations, the Barcelona Fizz (RM42) and Watermelon Cooler (RM42, header photo). The former is an addictive combo of St-Germain, gin, lime juice and soda, and the latter is a bright and appealing mix of vodka, watermelon juice, lime juice and soda. If you've ever been jealous of the women from Sex in the City, be jealous no more because you can have just as fine a cocktail layout right here.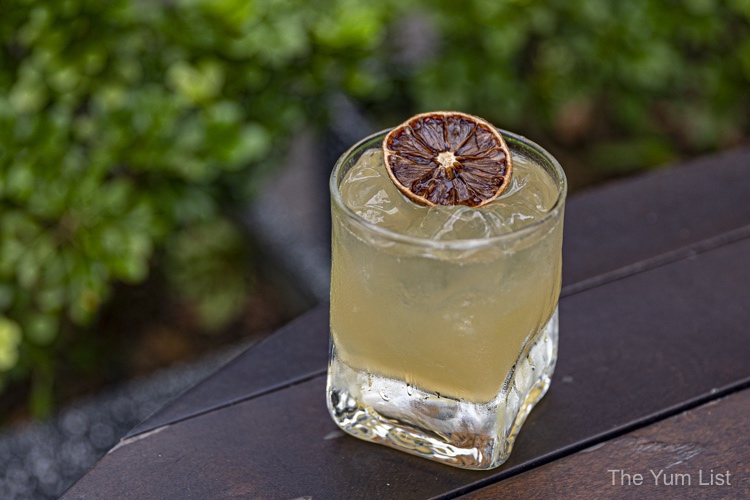 Rich took one for the team, trying a mocktail for our readers who prefer to go booze-free. He gives two thumbs up to the Tropical Cooler (RM32), made with passion fruit, pineapple, lime and soda.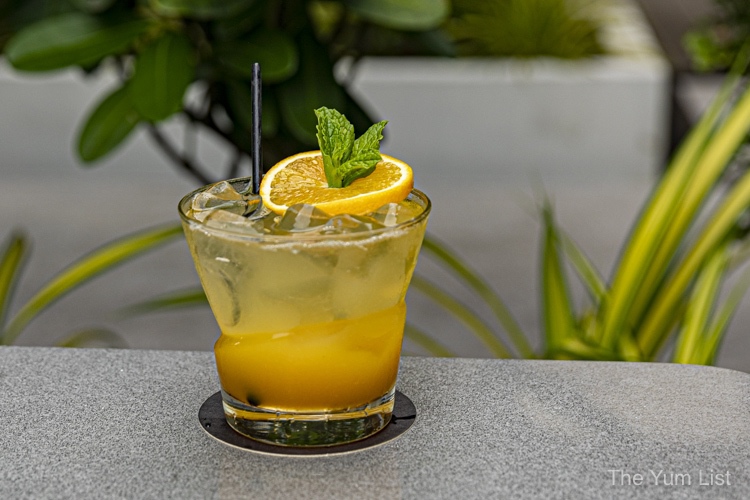 Then, it was time for the Pink Paloma (RM42), which wasn't big enough, in my opinion, but hit all the notes in an exemplary fashion – tangy and revitalising.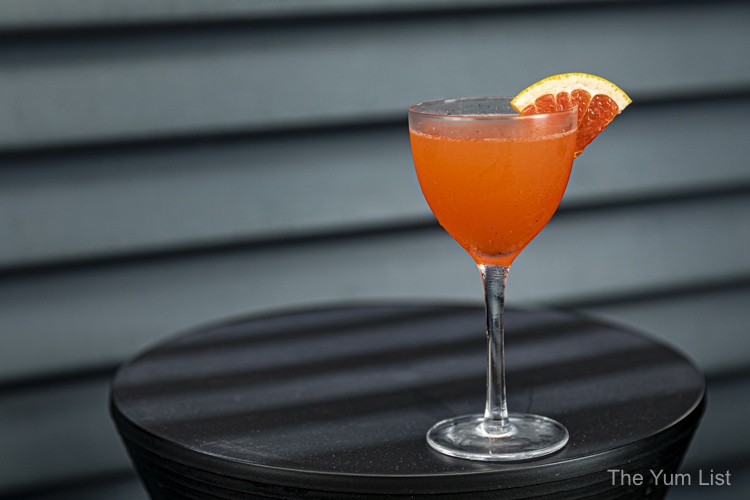 Bartender Martin swept in, wooing us with the Martinoos (RM42), a cocktail named after himself and some backstory with a girl, of which we did not force the details. In this glass of tequila, grapefruit, orange, lime juice and salt, the Ancho Reyes Verde green chilli liqueur made a huge difference. The hint of spice topped it off, elevating it to the winner's podium for me.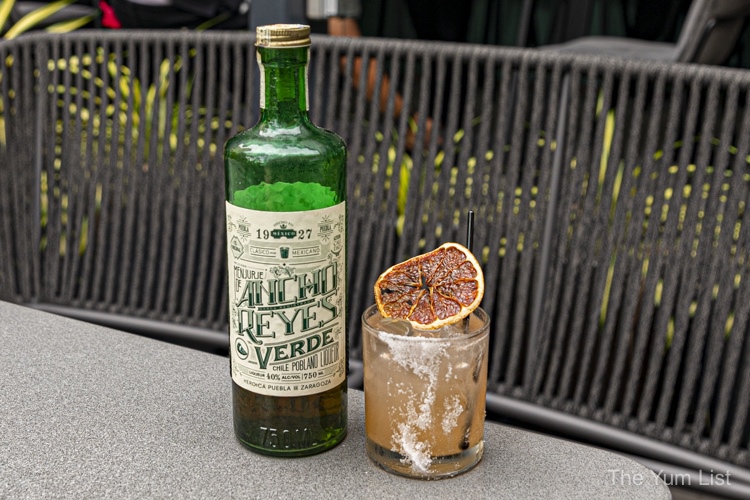 Bartender Sugu was not to be outdone, and now that I had landed my repeat sipping order, the same had to be found for Mon. Not sparing any bells and whistles, or at least smoke and flame, the Negroni with Smoked Coffee (RM42) arrived in a dome of haze for that added FX. The Negroni is many a drinker's go-to, and it certainly is Monica's. Made with premium Italian gin, Agricolo Blagheur, and smoked with coffee beans, Sugu scored top points.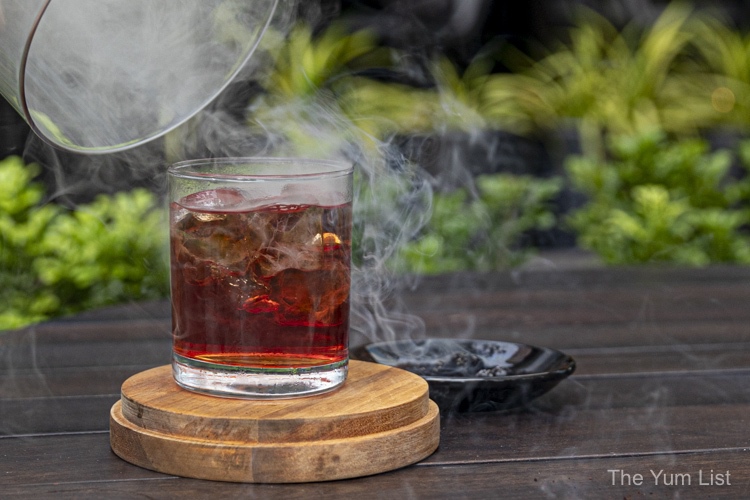 Good news, too, albeit Terrazza KL not having your usual promotions and deals such as ladies' night ones and so on; they do have a lot of everchanging in-house promotions. At the moment, if you order two cocktails, you get a cute little platter of light bites. If you get more, the platter becomes a bowl, and 2 + 2 is 4.
Food Menu
As for the food, expect it to pair perfectly with your drinking. Our first plate was the Carpaccio Di Trota Affumicata (RM46), and yes, it was great. The orange and dill gave the fresh smoked ocean trout the zest it needed.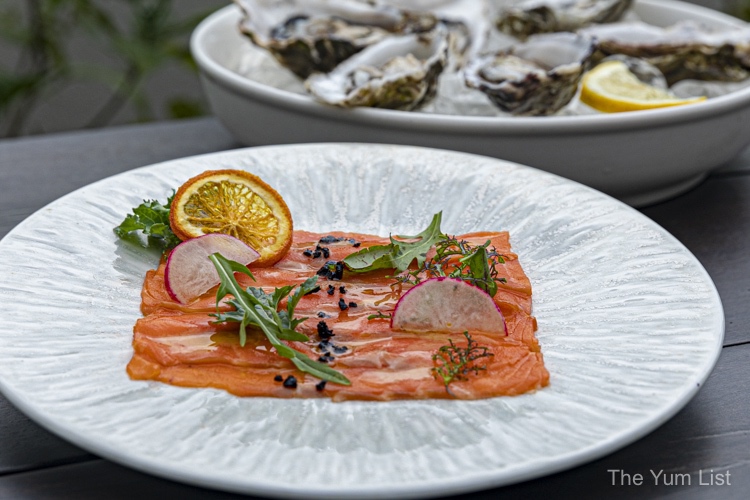 Salt-water bivalve molluscs, otherwise known as oysters, are always a good idea. The Ostriche del Giorno (Market Price) came in a set of half a dozen and set us off in the right mood. I was starting to feel ravenous for the carbs, and I think the staff could tell because our next plate was the Calamari Fritti (RM38), battered calamari with aioli sauce. The batter was light and crisp, and the calamari so tender, at first, I thought it was fish.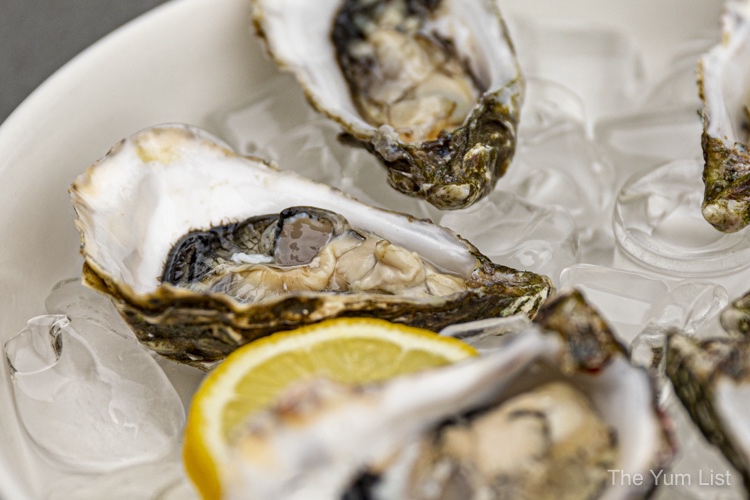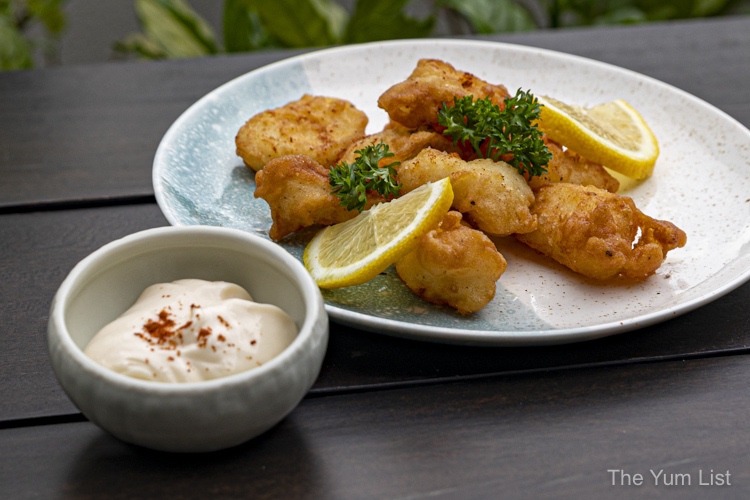 In the mood for pizza? Always, and Terrazza KL's Prosciutto E Fichi (RM62) was pretty fantastic. I'll take figs on pizza over pineapples any day, and it was nice to know that most ingredients are locally-sourced and the figs were such a nice touch. If you're vegetarian, fret not because they also have a Pachino (RM46). This pizza was delectable with a yummy pesto sauce. Plus, I love anything heirloom, so the cherry tomatoes made my insides happy.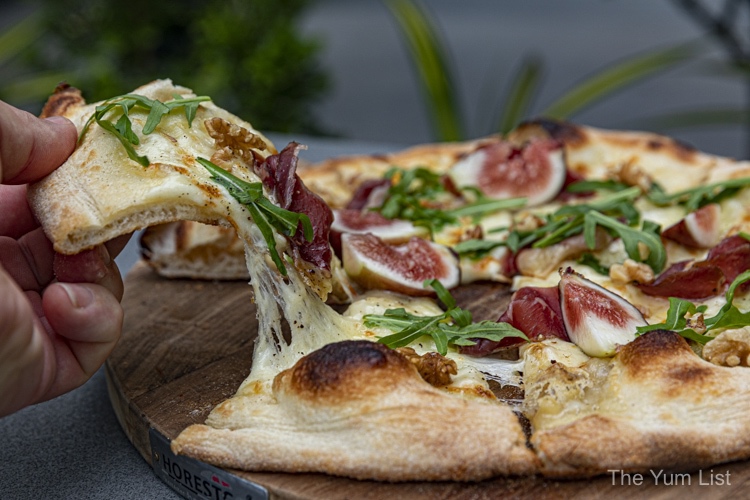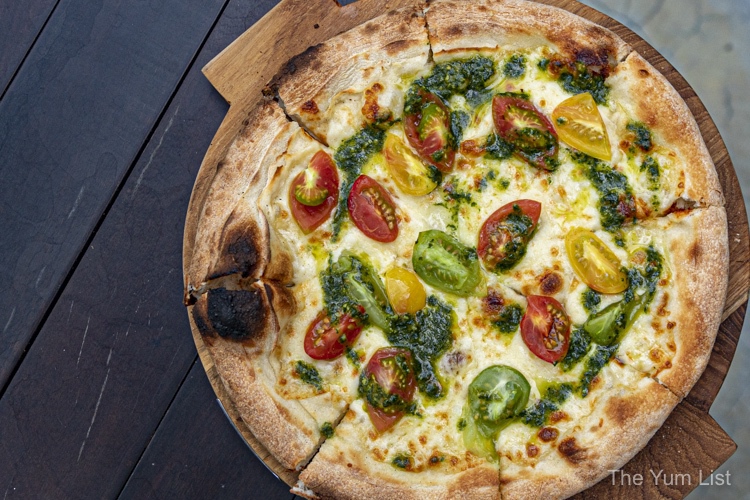 I can never enjoy a full meal out without having some sort of dessert, so when the Cocco Bello, Cocco Fresco (RM28) came, I knew I was going to finish it. Custard cream, coconut and an assortment of vibrant tropical fruits are a winning combination. It was an adequate amount of sweetness while still feeling like you were eating a semi-healthy smoothie bowl—what a great way to end a Thirsty Thirstday.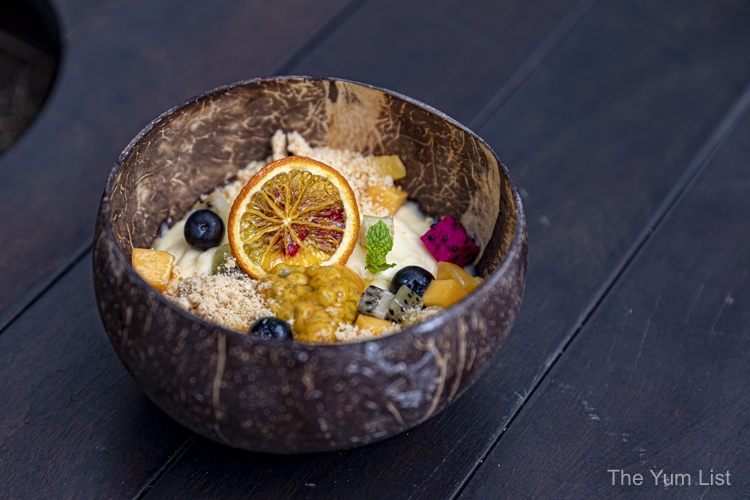 Reasons to visit Terrazza KL: a rooftop bar that is just the right size – large enough to have several seating options but small enough to maintain intimacy and style; quality bar bites; tempting cocktails; great views; an energetic team.
Terrazza KL @ Yap Ah Shak House
17, Jalan Jap Ah Shak, Chow Kit
50300 Kuala Lumpur
+60173713927
Terrazza KL Opening Hours
Thursday to Sunday from 5 pm
*Reservations required
Find more KL bar recommendations here, and stay up-to-date on the latest gourmet and travel happenings around Malaysia here and here.