Italian Restaurant 1 Utama – Luretta D.O.P.
Words: Christina Morgan
Photos: Rich Callahan
Just in time for the mad rush of holiday shopping, we have uncovered the ideal spot to recharge our batteries and chill while stocking up on pressies. Conveniently located near valet parking at 1 Utama, I was pleased to find that Luretta D.O.P. offers a classy yet casual dining experience amid an oasis of imported Italian staples to fill up my fridge or cater for my holiday parties. Adoring all things Italian, I could not wait to dig into our pasto delizioso!
Luretta D.O.P. is a classy but casual Italian restaurant in 1 Utama offering a variety of cheeses, meats and wines on top of a fabulously authentic selection of starters, pasta, mains and desserts. I felt instantly relaxed and welcomed as I entered the elegantly designed space. Modern rustic with a smoky blue–tiled floor and pops of gold accessories add to the eclectic mix of farmhouse and contemporary decor. After a hearty welcome by chef-owner Emil Sassolini, we were seated on the outdoor terrace, where a plethora of whirring fans kept the humidity at bay.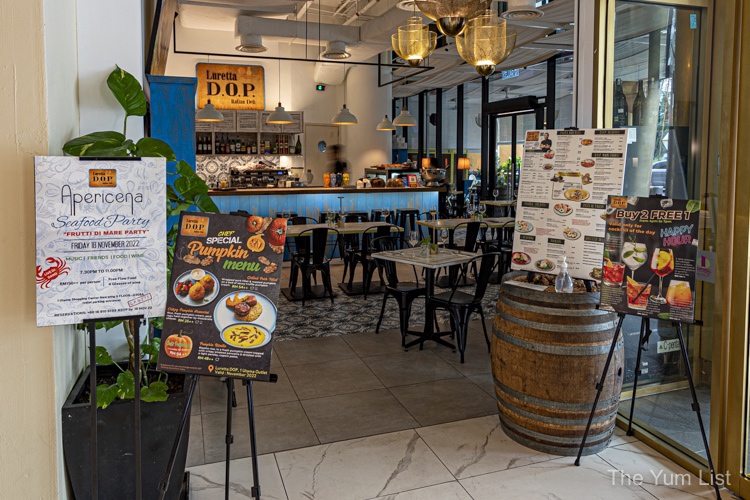 Italian Restaurant 1 Utama
Our Italian culinary journey began with the mouth-watering Focaccia Gourmet (RM 65++). This simple yet delectable combination of freshly made focaccia, mortadella, pistachio crumbles and fresh burratina was the perfect blend of crispy, creamy and crunchy. This sandwich was served with a side of garlic aioli, which I didn't use as the sandwich on its own was full of flavour—a stellar start to our meal.
Luretta D.O.P. has an impressive list of their own brand of organic wines directly imported from Italy. A handy cheat sheet offers details of each bottle, including terroir, growing method, grape varietal, food pairing and more to help you choose. We enjoyed the Sauvignon Blanc (RM 148++/bottle), a crisp, refreshing and smooth white that paired well across the day's menu.
No pork-lover should leave this Italian restaurant in 1 Utama without trying the legendary Porchetta D.O.P. (RM 45++). The juicy pork roll is entwined in an extra light, crunchy crackling and served with potato wedges and piadina. The presentation of the dish alone was enough to get my mouth watering. The juxtaposition of the succulent pork and the brittle coat made for a complex and pleasant texture, while the seasonings of the meat and the natural saltiness of the skin combined to create a wonderfully balanced profile.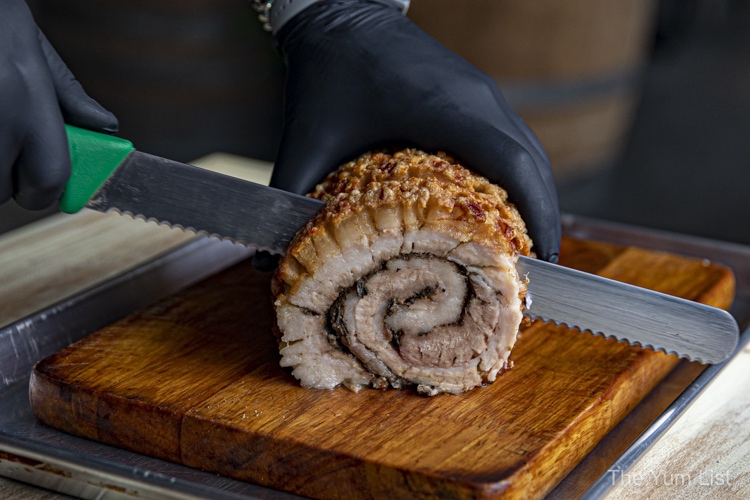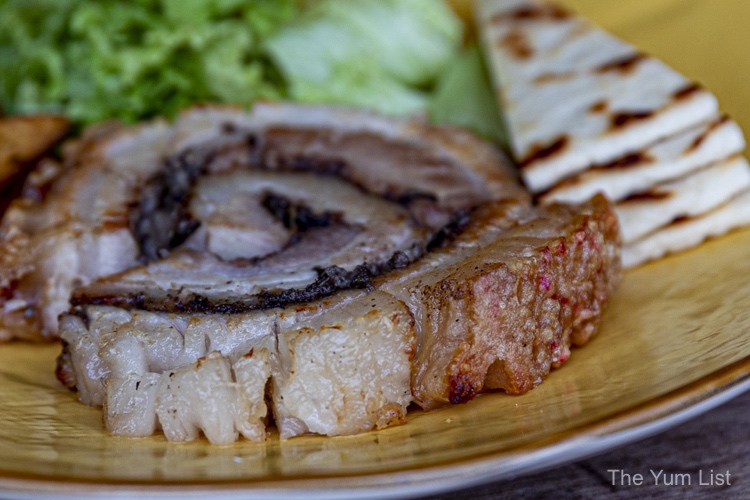 Moving on to some fresh seafood dishes, the Fritto Misto (RM 42++) was a delightful combination of prawns, calamari, carrots and zucchini lightly fried in a seasoned batter and served with lemon and aioli. The calamari was tenderly cooked and not at all chewy. The prawns were also prepared flawlessly, leaving a little spring to the bite. The addition of vegetables to the dish was a welcome twist.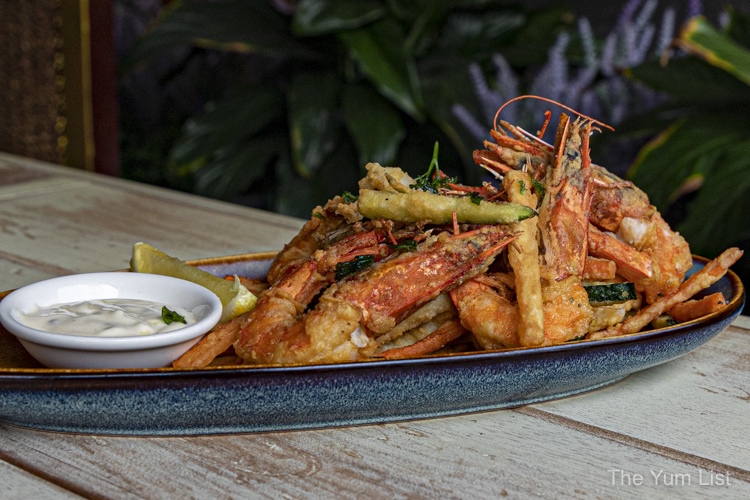 Our next plate was my favourite dish of the feast, the Risotto alla Marinara (RM 52). Risotto, expertly cooked al dente, with a creamy white sauce laced with prawn, mussels, clams and calamari, was so delicious I could have eaten it, and nothing else and have been content!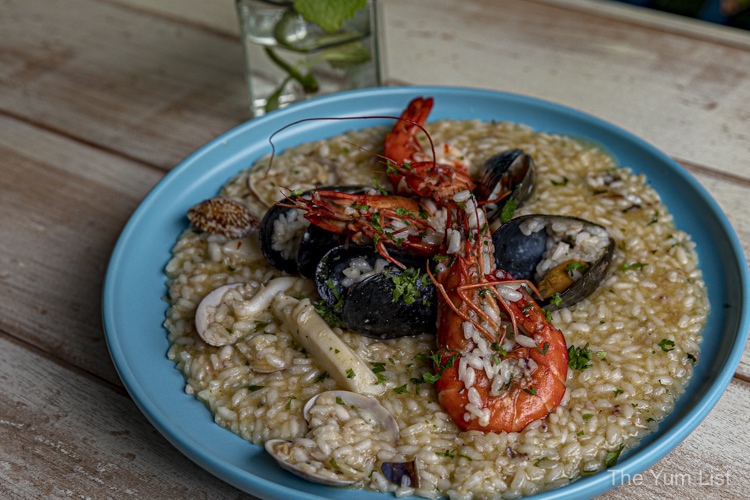 I nearly had to eat my words while scraping the last bits of risotto off the plate as Homemade Tagliatelle al Ragu (RM 38++ ) arrived. The ragu had been simmering for five hours, creating a rich sauce combined with tomato, garlic, onion, olive oil, pork shoulder and seasonings. It coated the hearty pasta ribbons causing us all to repeatedly dig back in for more.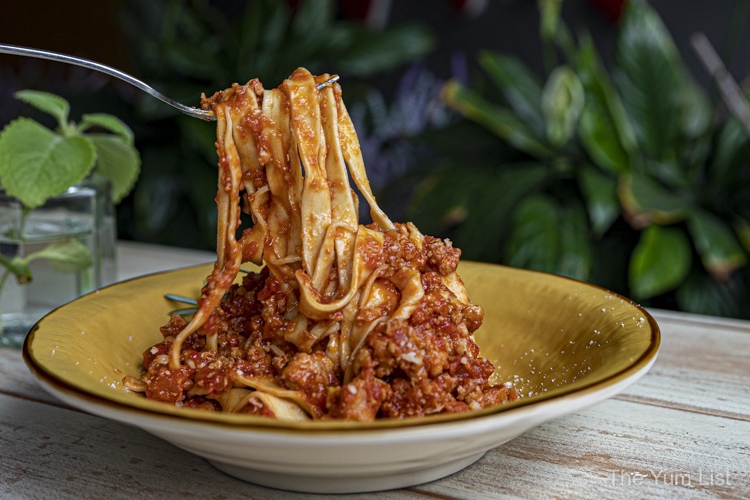 We ended the mains with a new version of the Grilled Pork Fillet (RM 54++). Making the most of delicious local pumpkin, the classic recipe came with the roasted veg on a bed of saucy truffle pumpkin cream. The fillets were the juiciest, tastiest, most flawlessly cooked pieces of pork I have had in ages, slightly pink in the middle with a crispy outside. Wrapped in bacon, lightly seasoned and full of that just-from-the-grill flavour, this meat was heavenly. To add a bit of zing, a fresh mix of chilli mayo was served on the side. The pork was literally melt-in-your-mouth tender. The roast pumpkin was crispy on the outside and soft and fluffy on the inside—an excellent taste combination.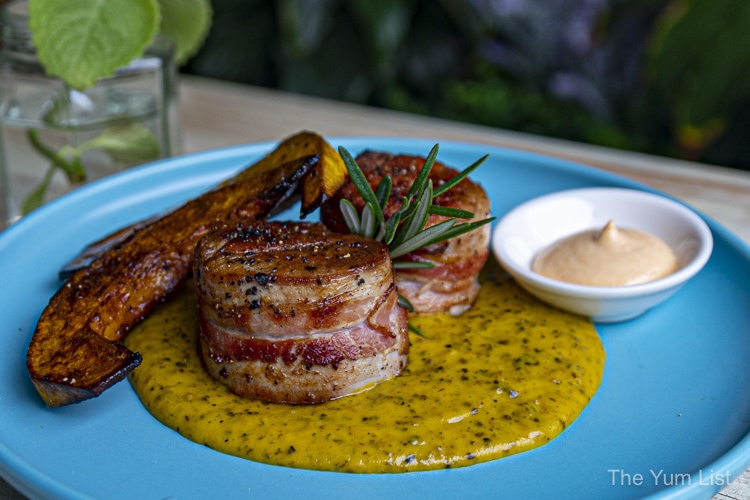 Dessert
After all that deliciousness, we arrived at dessert with a little Christmas inspiration with a slice of imported Panettone (RM 25++). This fluffy, flaky, brioche-like cake with candied tropical fruit was topped with creamy mascarpone and a dusting of chocolate powder. It offered just the right amount of sweetness, and with the added scoop of Italian cream, it was decadence on a fork.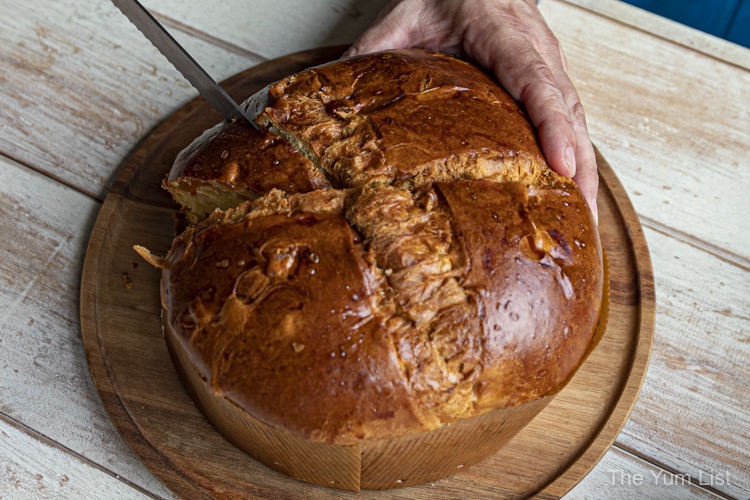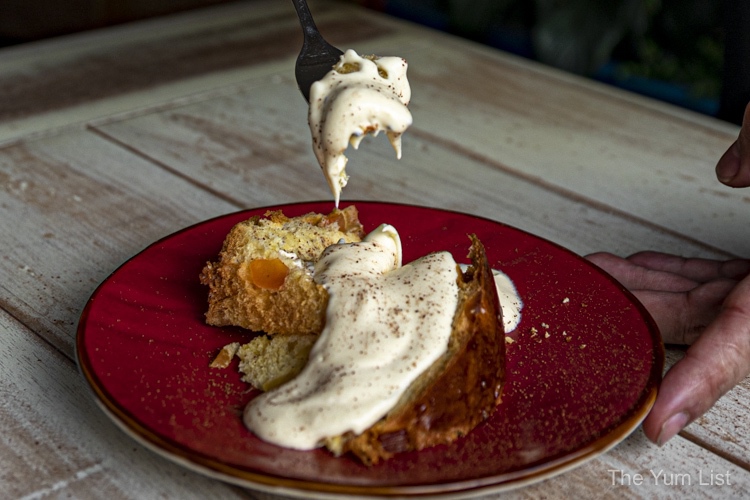 Luretta D.O.P. 1 Utama Review
Amazing food, great indoor and outdoor settings, and relaxing music make this family-run establishment an excellent place to unwind after a hectic day of shopping or a busy day in the office. Furthermore, they have a line-up of specialities ideal for snapping up for the festive season, such as the legendary porchetta and Italian Christmas panettone.
Reasons to visit Luretta D.O.P., an Italian restaurant in 1 Utama: Charming, casual indoor/outdoor setting; good happy hour deals from 4 pm – 7 pm; Luretta's own label of organic wine; don't miss the focaccia gourmet, grilled pork fillet or risotto alla marinara – all made me feel I had been transported to the land of wonders.
Luretta D.O.P. Italian Restaurant 1 Utama
Lot G308a, 1 Utama Shopping Centre, New Wing
Lebuh Bandar Utama, Bandar Utama,
47800 Petaling Jaya, Malaysia
+6 016 -910 -9133
*Directly in front of valet parking and next to the E-haling lounge
www.facebook.com/lurettadopitaliandeli
Luretta D.O.P. 1 Utama Opening Hours
Daily 10:00 am -10:30 pm
Find more Italian restaurants in KL here and stay up-to-date on the latest happenings in KL's food and beverage scene here and here.