Poblano KL
Words: Matt Brown
Photos: Rich Callahan
Spanish and Latin food in Kuala Lumpur got an energetic boost with the opening in mid-October of Poblano KL, a cool new restaurant and bar housed in the beautiful Old Malaya strip. Before you even see a menu, there's excitement in the air at the special location, where just off busy Jalan Raja Chulan, you can experience new concepts in deliciousness while soaking in the ambience of a building that's over 100 years old. Located between Pampas Steakhouse and Manja, Poblano is already earning a reputation as a great place to eat and spend an energetic evening.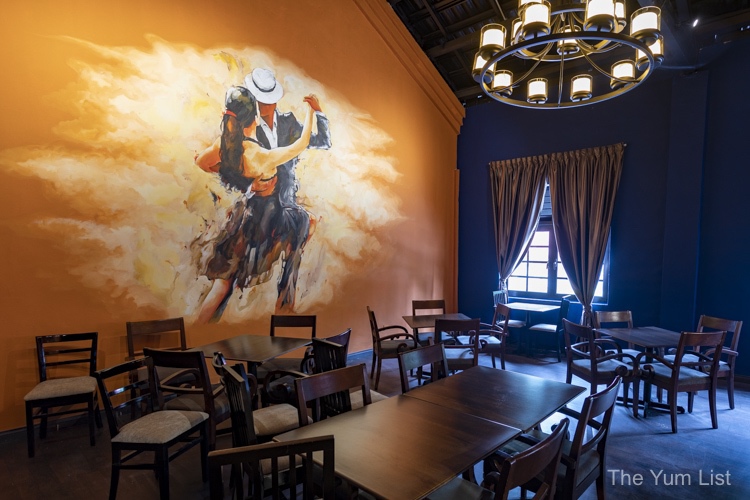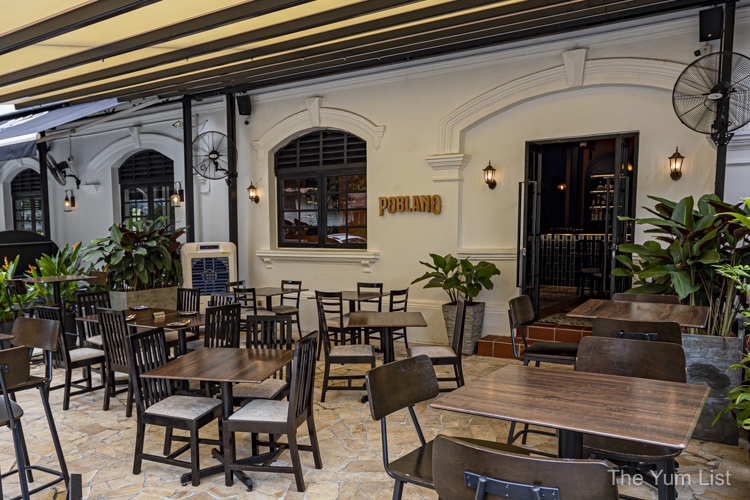 Tapas and Appetisers at Poblano KL
Incredible flavours appear in the first dishes to arrive, signalling that you will find your taste buds awakened and ecstatic after dining at Poblano. The Gambas (RM48) are four meaty tiger prawns swimming in a spicy tomato and garlic sauce, served with crusty bread for maximum sauce consumption. Even this writer's usually timid response to anything labelled spicy was able to handle the heat from this dish, so don't be too concerned about the idea of Latin food being too much to handle; at Poblano, the heat complements the flavours wonderfully. A creamier offering off the Tapas menu are the Albondigas (RM39), tender lamb meatballs simmered in a cognac and cream sauce that also come with slices of that oh-so-helpful crusty bread.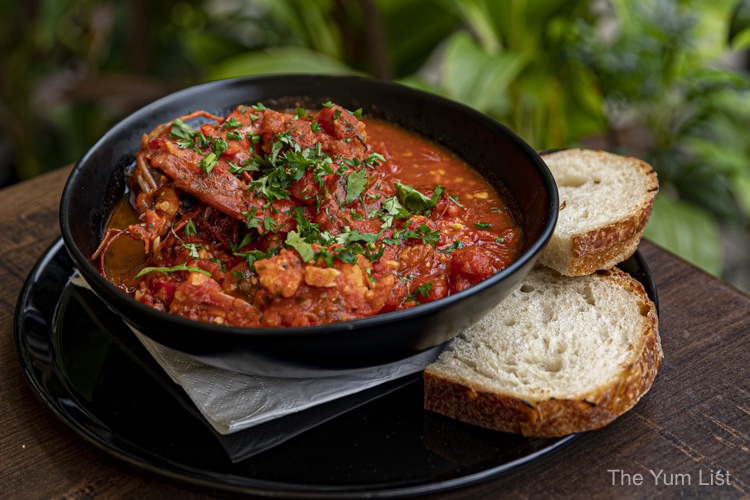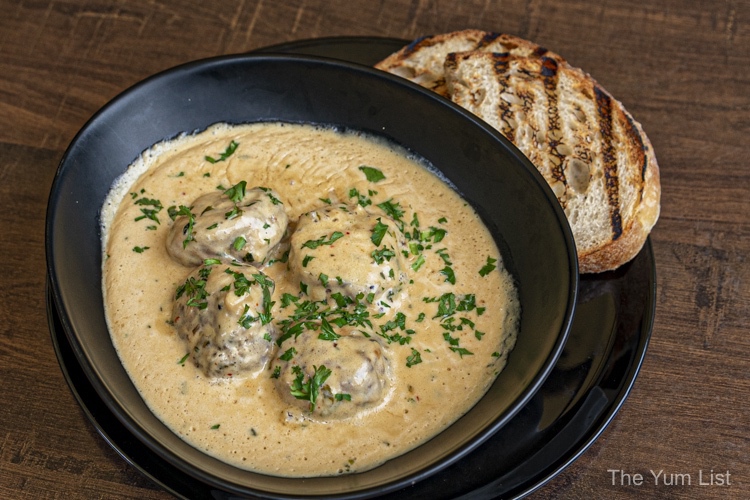 The Hongos Fundidos (RM28) is a cheese lover's dream come true, with assorted mushrooms drowned in a rich cheese sauce, complete with tortillas for wrapping your self-served spoonfuls in.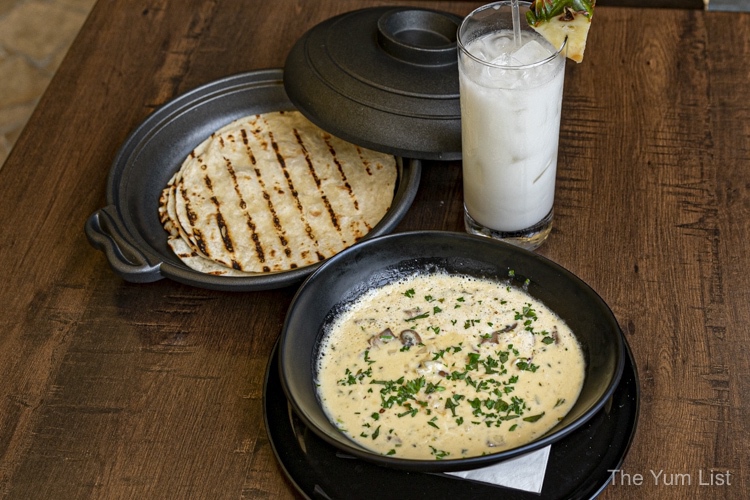 From the Appetisers menu, the Quesadillas (RM39) is a standout, where patrons may choose a filling of either mushroom and grilled peppers or spiced roasted chicken combined with Monterey Jack cheese and jalapeños between crispy tortillas, all served with sour cream and guacamole. I will say now, with pride, that I ate far too many quesadillas on this visit (and I will do it again).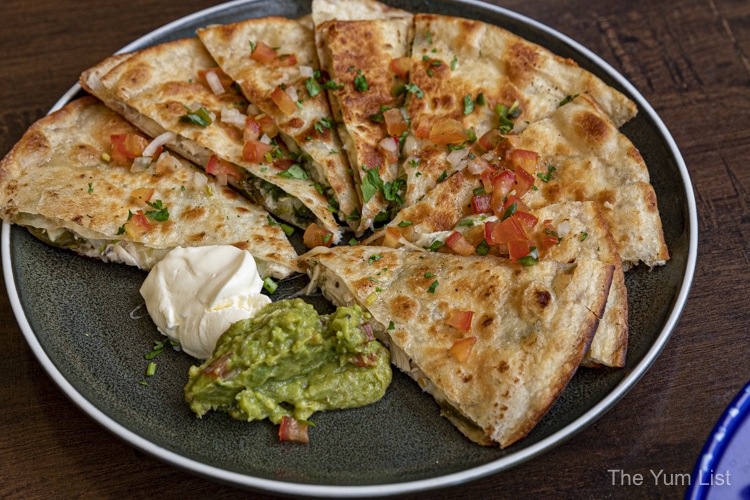 Mains, Sandwiches and Pizzas at Poblano KL
My only suggestion at this point for a visit to Poblano is: to bring friends. Yes, it's always lovely to share a great dining experience in excellent company. Still, more to the point, you can order more. After the delicious introductory dishes, you will reach the rest of the menu and wish you had more buddies to add to your table.
The 5-Style Fajitas Poblano is a generous and sizzling serving of sweet bell peppers, confit garlic and onions that come with sour cream, shredded cheese, pickled jalapeños and tortillas. You can choose from five different filling options – Beef (RM55), Chicken (RM38), Prawn (RM48), Salmon (RM48) or Mushroom (RM25). The chicken was tender, and the communal feast involved in a dish such as this made it an easy addition to the table.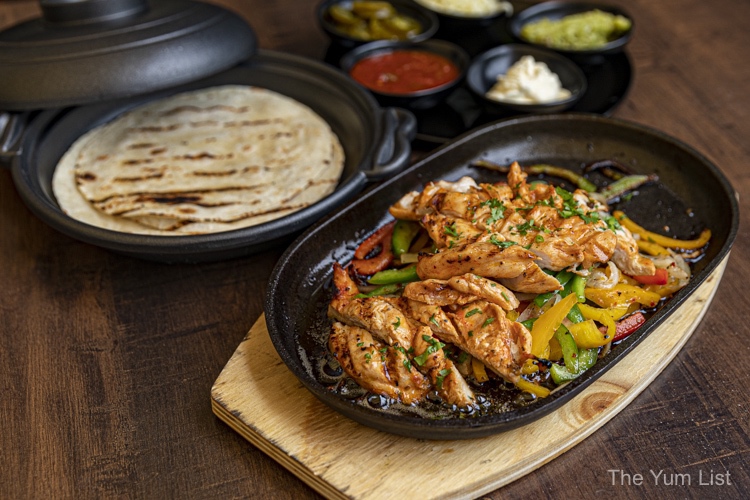 Braised Lamb Shank (RM88) features a 6-hour slow cooked to the point of falling-off-the-bone lamb, sitting atop some very creamy whipped mashed potato. The Vaca Atolada (RM65) translates to Cow Stuck in Mud and is a spicy Brazilian stew with incredible spiced Mexican rice and green salad. Another one whose heat level reminded me that I am a feeble mortal, I couldn't stop coming back to the tender beef short ribs in the tomato sauce – everything was truly delicious.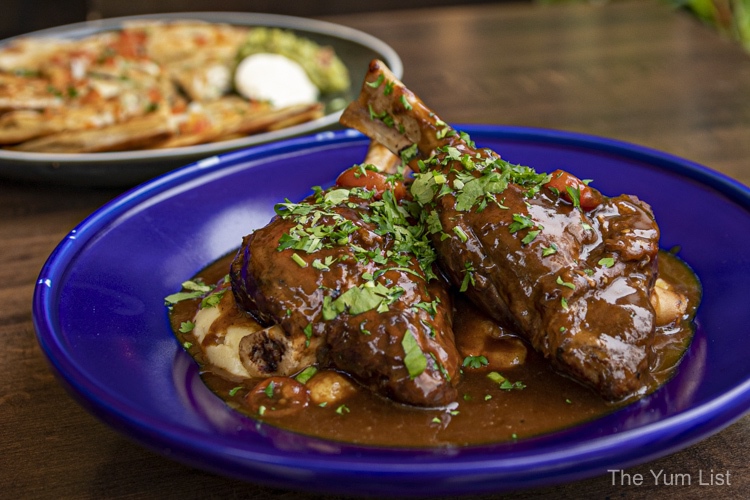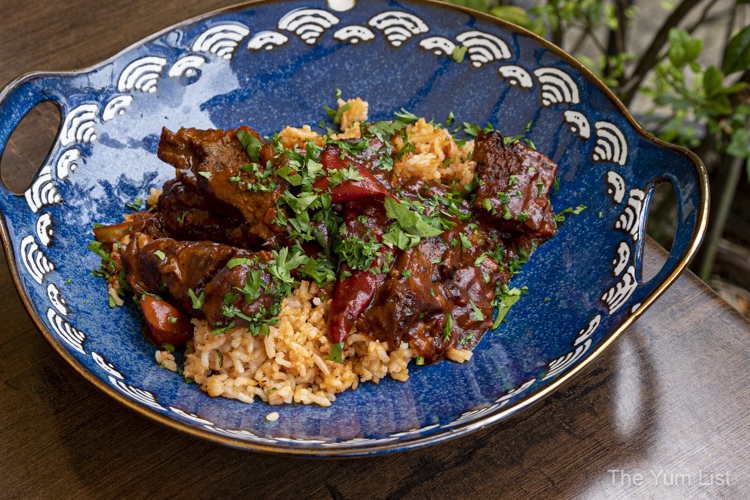 If you crave more bread-based carbohydrate deliciousness, the Poblano Pizza (RM55) is an incredibly cheesy creation covered in a housemade chilli con carne and almost buckling under the weight of all the mozzarella cheese and jalapenos scattered around.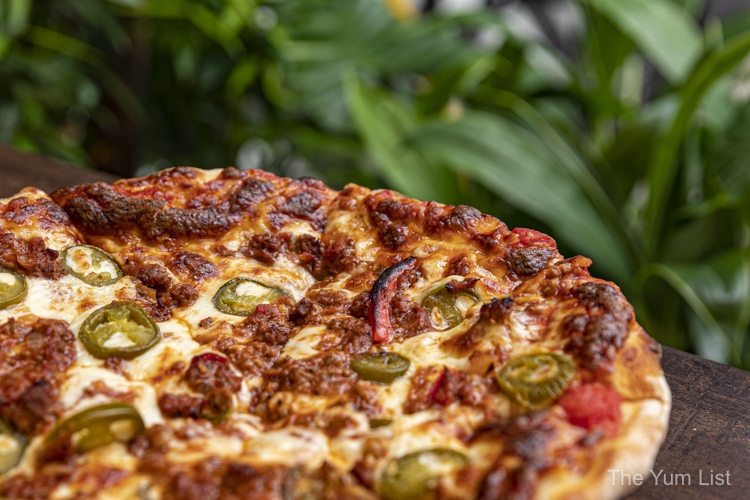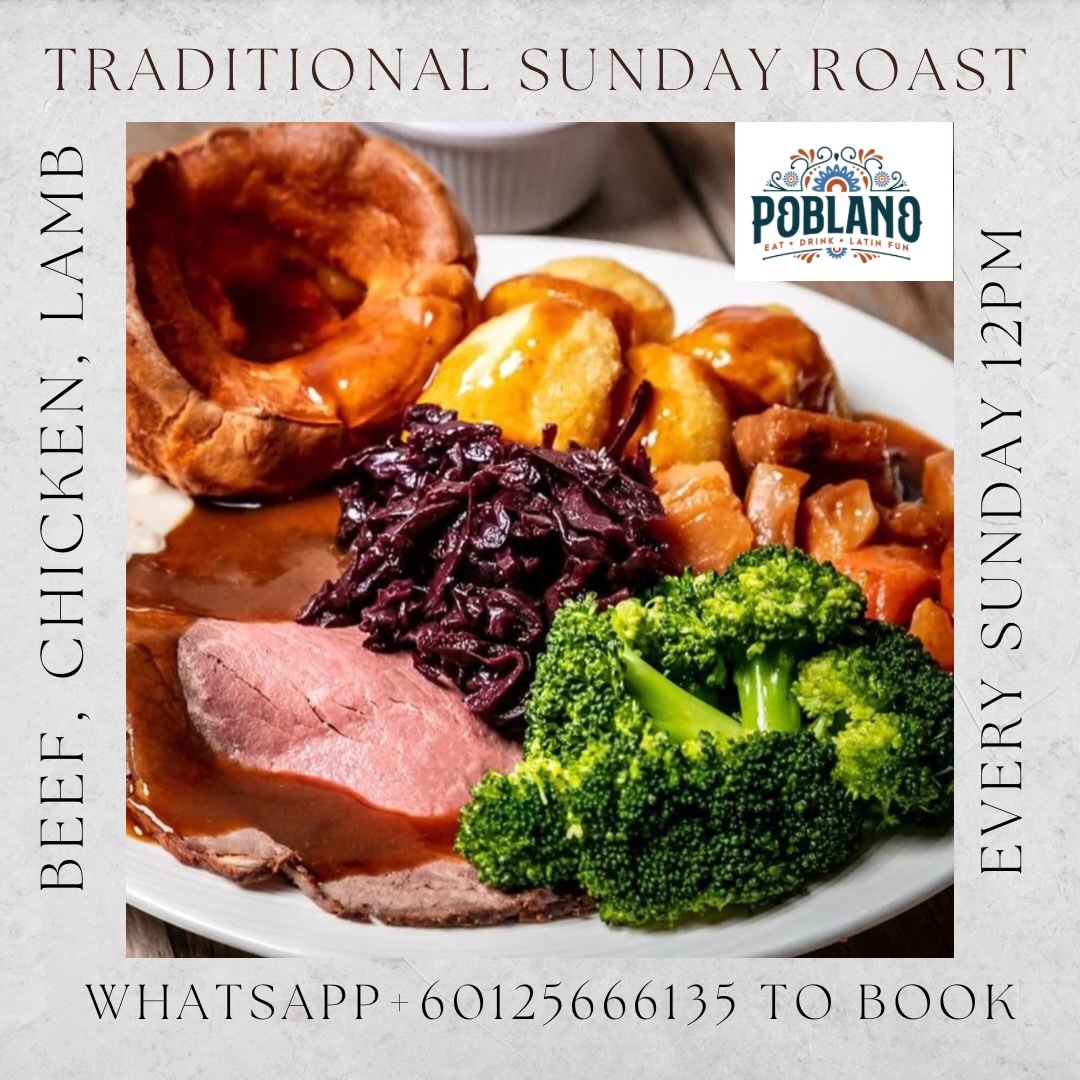 Cocktails and Wine
To match the meaty and sometimes fiery dishes on offer, the drinks menu is a refreshing and extensive range of choices. The Argento Chardonnay 2017 (RM168 a bottle) is a very smooth and fruity drop that really gave me the strength to keep going back to the quesadillas. The Coco Loco (RM35) is a light and refreshing blend of coconut cream and juice with white rum, tequila and vodka. A fruitier offering is the Passionfruit Mojito (RM28), one of six mojitos on the menu. A classic Espresso Martini (RM35) nails the assignment with Kahlua, vodka, simple syrup and coffee.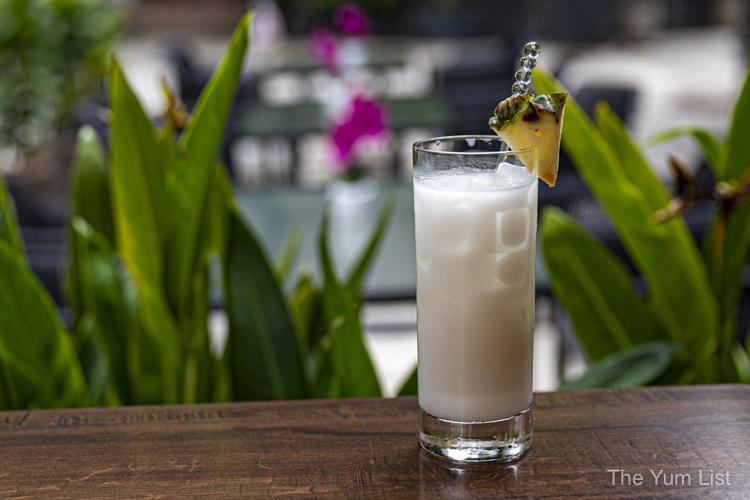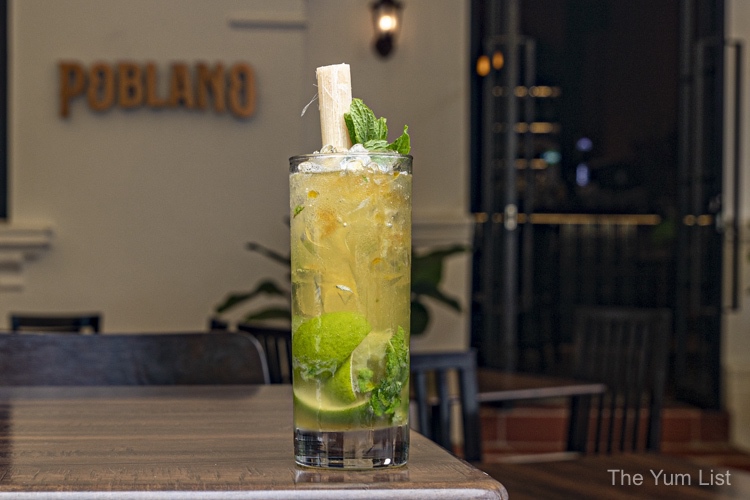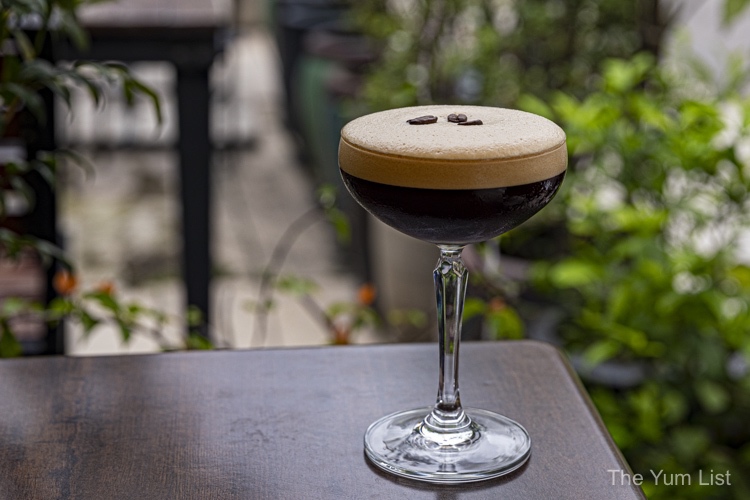 Brunch at Poblano KL
Not content with offering so many delicious lunch and dinner items, the creative brains behind Poblano have also launched a special Sunday Brunch. This ain't your mother's Sunday Brunch, though – unless she's like my mother, in which case it's EXACTLY what your Mum would like: a choice from the a la carte menu of either Huevos Rancheros, Chorizo Scramble, Molletes, Omelette or Mexican Avocado Toast. We tried the Heuvos Rancheros, which were enormous and cheesy and definitely something to order again. Combined with this awesome selection, the set price of RM118++ also includes three pints of beer, wine, or margaritas, as well as a free shot of something sure to kick your Sunday into high gear. Again – bring a bunch of friends and revel in the experience.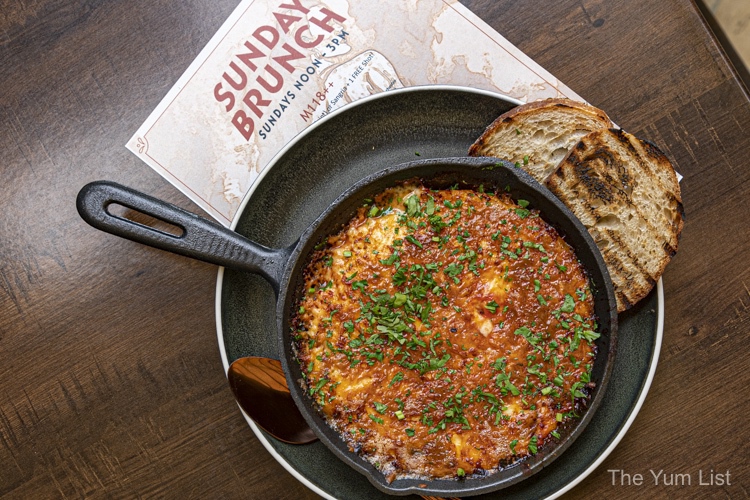 Reasons to visit Poblano KL: there's great energy and a brilliant menu in a unique setting – get your friends there now! Matt happily pushed his taste buds to the limit with the super tender Vaca Atolada and will be dreaming of the Quesadillas until the next they meet. Rich was very quiet during the Poblano Pizza, which managed to stay at his end of the table the whole time. Monica was impressed by the fresh and tender ingredients in the fajitas. We all wished we'd brought an extra friend to share the love (and order more). Join the party at Poblano as soon as you can.
Poblano KL
Old Malaya, Lot 4, Lorong Raja Chulan
City Centre 52200, Kuala Lumpur
+6 012-566-6705 Reservations: +60 11 2631 4871
Instagram @poblanokl
Poblano KL Opening Hours
Weekdays – 5:00pm – 12:00am
Saturday – 12:00pm – 12:00am
Sunday – 12:00pm – 11:00pm
Find more restaurants in Old Malaya here, and stay up-to-date on the latest gourmet and travel happenings around Malaysia here and here.