Yeast Bangsar – French Restaurant
Words: Jacob Weber
Photos: Rich Callahan
French bread; Italian coffee; Malaysian climate. All the ingredients for a perfect Sunday brunch, and Yeast Bangsar has perfected the recipe.
Yeast is a Bangsar staple, one of the 'OG' members of KL's burgeoning brunch scene. (That's 'original gangster'; street slang for something held in very high regard.) In fact, we're here to celebrate Yeast's 10th anniversary with a few glasses of fizz and the esteemed company of the Executive Chef himself.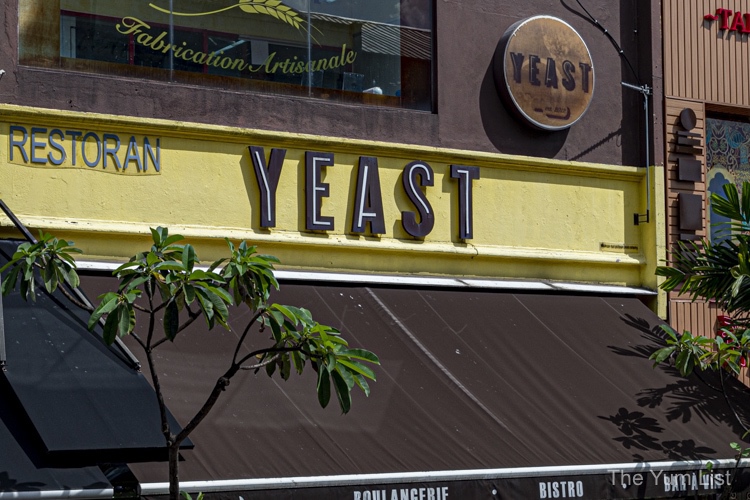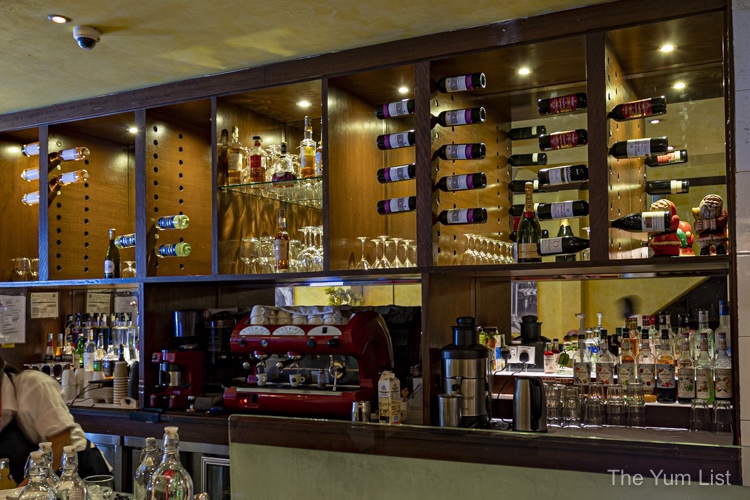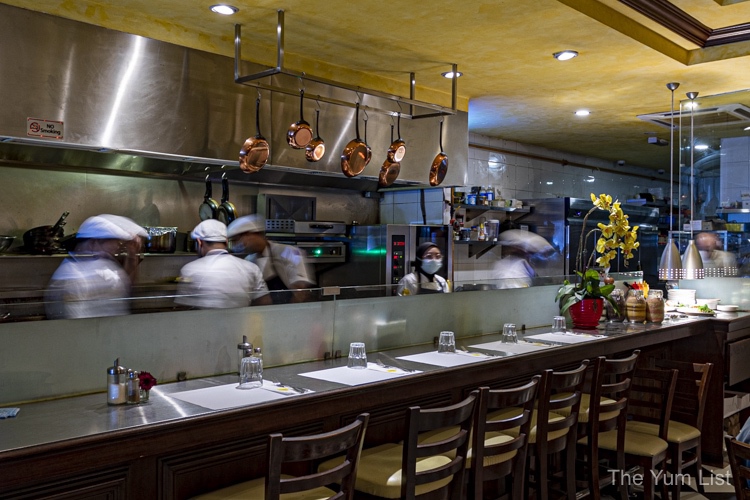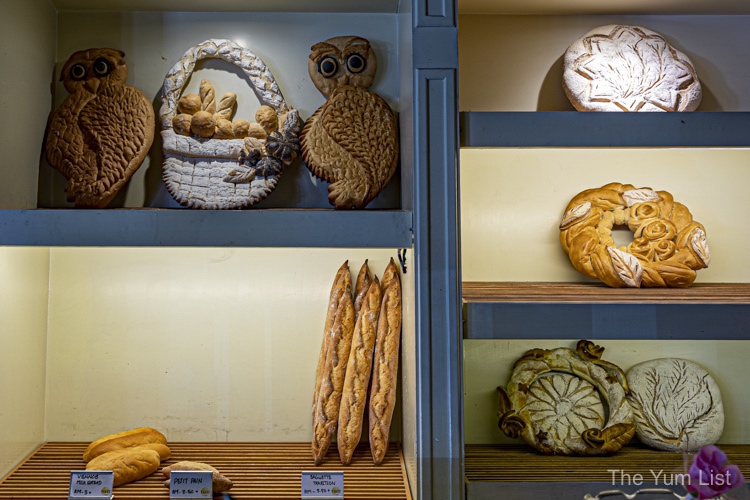 Yeast Bangsar
Frank Ruidavet has been a partner in the business since 2012 and managing Yeast since 2014. He left Michelin-star restaurant scenes in France and later New York in 1996, to join some of the finest Four Seasons Resorts in the world as Executive Chef. With Yeast, he is proudly back to his roots, and his passion for the bistro, boulangerie et pâtisserie is stronger than ever.
As well as obviously, serving the restaurant, the in-house bakery upstairs supplies fresh bread daily to multiple businesses in KL, whether other restaurants, caterers, or private customers. New buyers come in every week, and it's easy to see why. There's no novelty here, no funky flavours or random fruits baked into the bread for the sake of it – it's very French, very traditional, and very tasty. Baguettes to bâtards, pastries to tarts; it's a proper boulangerie.
French Fizz
It's a good sign that many of the staff have been involved almost as long as Frank has, and the service is as good as you'd expect. We start off our Sunday celebrations with a glass of Pierre Moncuit, Blanc de Blancs Gran Cru (RM490/bottle), which feels just right: it's French, it's fizzy, it's fancy.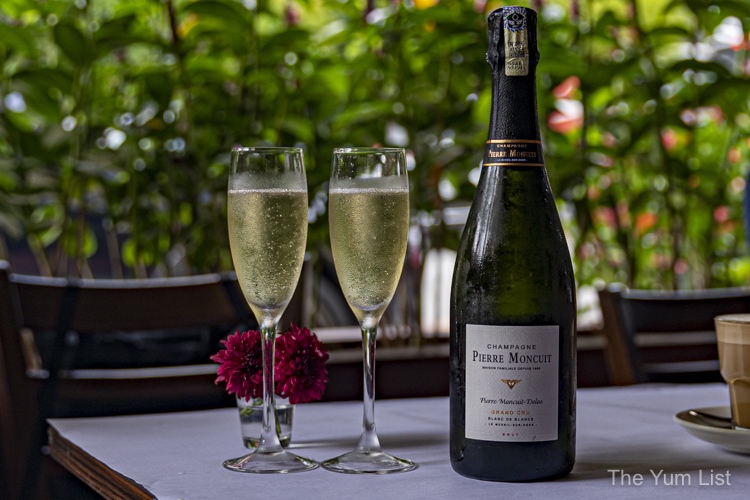 We defer to Frank for his food recommendations, as one should when the Executive Chef has graced one's table with his company. And just as we'd hoped, he points us to a few of his personal favourites, so we know we're in for a treat.
Yeast Bangsar Menu
In fact, the first course is more than a personal favourite – it's a personal recipe. The "Chef's Breakfast" (RM46) is so-called because it's the very meal that Frank would prepare for himself before a busy shift. Smoked salmon, sausages, creamed spinach, ratatouille, smoked duck potato risotto and garlic sourdough bread all presented more like a fine dining course than a favourite brunch option. It must be the Four Seasons flourish … It's accompanied by runny soft-boiled eggs, which almost feel like a homage to the local kopitiam culture.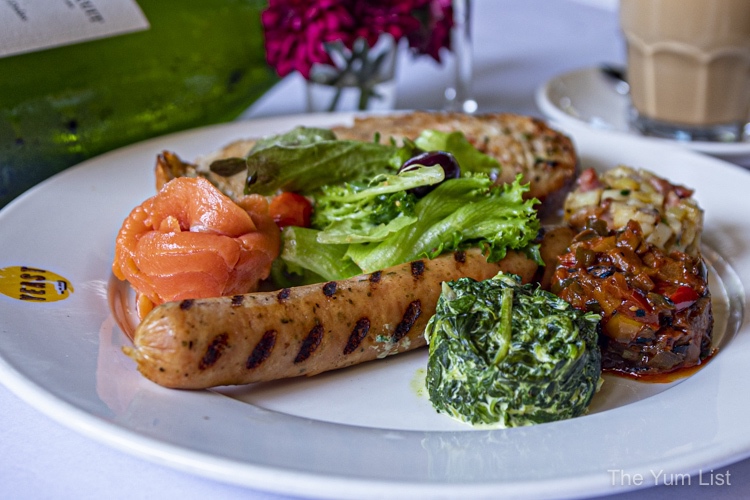 Mini Lamb Burgers (RM24/3pcs; RM40/5pcs) follow, which may sound a little out of place on a French menu, but any doubts evaporate with the first bite. Cumin and rosemary marinated patties, eggplant caviar, mint yoghurt; delicieux.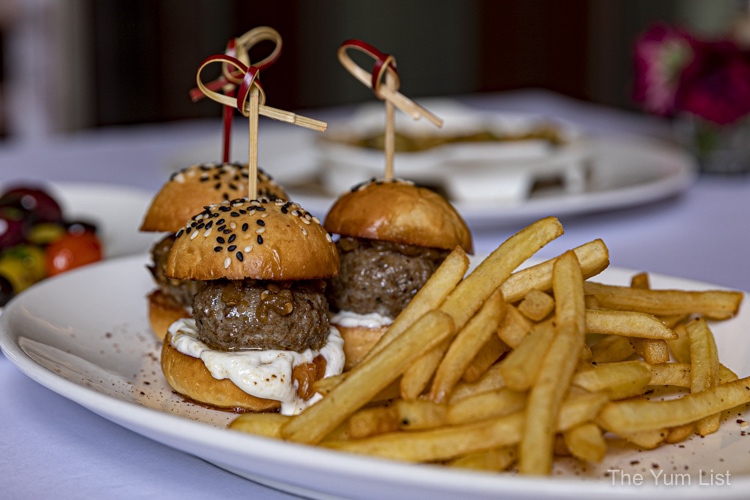 French bread and wine are all well and fine. Still, we can't celebrate Yeast's outstanding continental menu without one of the house specials and a truly French signature: snails. (And leaving Frank in charge of our food meant we didn't really have a choice anyway.) The Escargot à la Bourguignonne (RM25) is six baked escargots with Shimeji mushrooms and garlic parsley butter, and it's a lovely little morsel dripping in fresh butter. For any remotely squeamish diners, fear not – any lingering doubt of "uh, snails?" is immediately cancelled out by "mmm, butter!".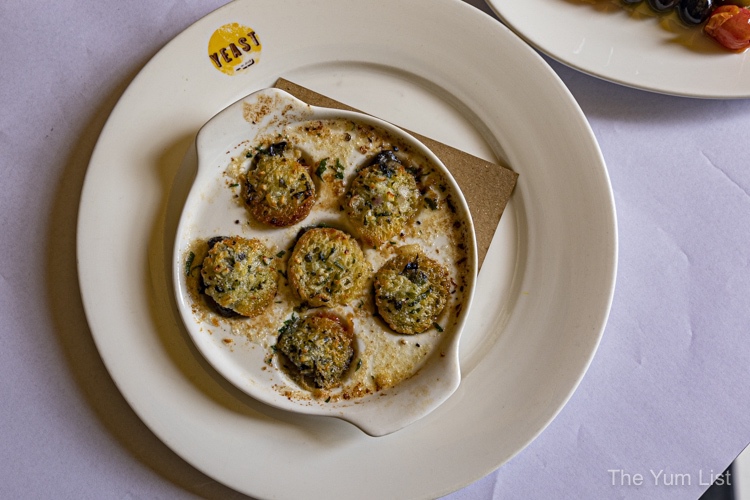 We round off the appetisers with Marinated Black & Green Olives with Cherry Tomato Confit (RM18) and wash everything down with a couple of glasses of Jules 2020 Rosé (RM29/glass).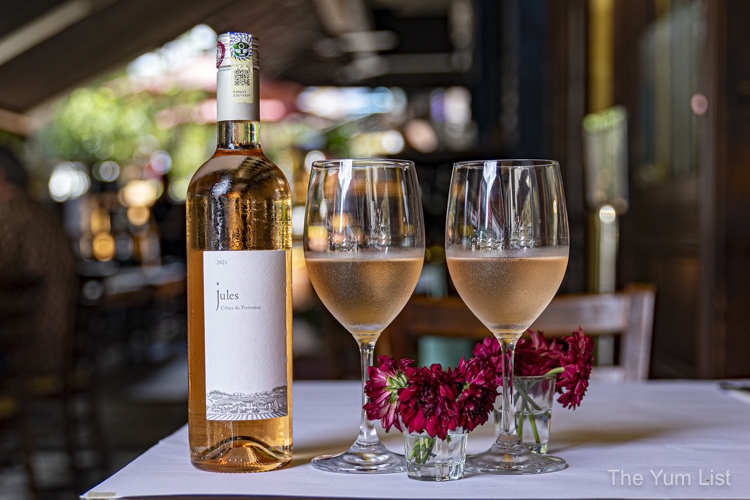 The first main course is Hachis Parmentier (RM48): pulled beef, mashed butternut, and Gruyère cheese with a vegetable crust. It's like a luxury cottage pie – that's not insulting to a French chef, is it? – This is perfect for sharing with a Chateau Tertre Cabaron Merlot (RM30/glass). It's rich and creamy, and thanks to the butternut squash, it's really rather sweet, possibly too sweet for some. If that's the case, another glass of red might help.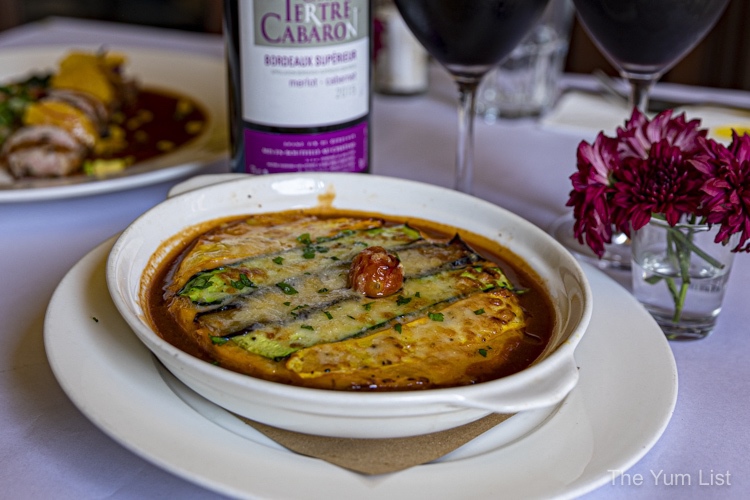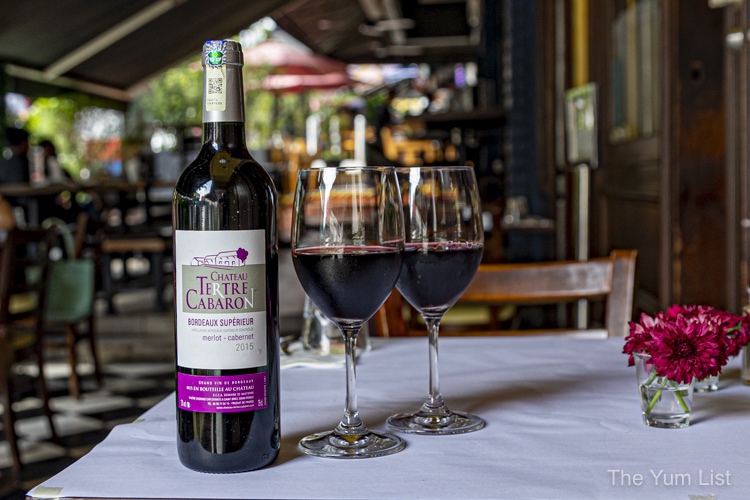 The Seared Duck Breast (RM68) with root vegetables is more satisfyingly savoury. The duck is cooked perfectly and served with pistachio orange jus, which is absolutely magnifique. I'd lick my plate, but that's certainly not French dining etiquette.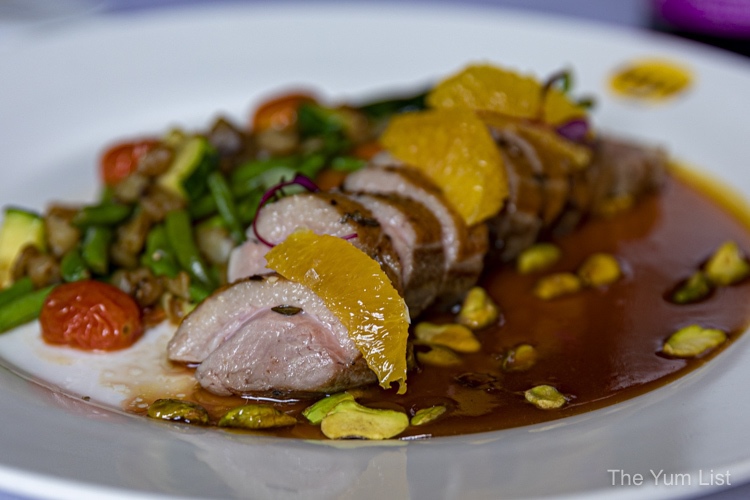 For dessert, Frank treats us to freshly made madeleines from the patisserie (off-menu), which are light and airy after the decadent, buttery appetisers and mains. But it's tough to resist the Warm Valrhona Chocolate Fondant (RM27), a wickedly indulgent sweet treat served with cardamom ice cream. Plus, of course, Valrhona is French, so we have a duty to sample it while we're here …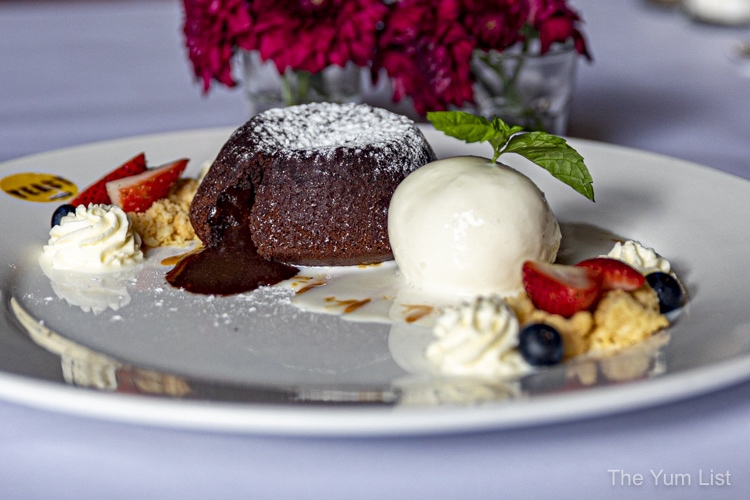 We started with Italian coffee, so we finish with an Italian cocktail – a Negroni (although not on the printed menu, the bar team are well-versed in the classics) – and sink back in our chairs, very full and très content.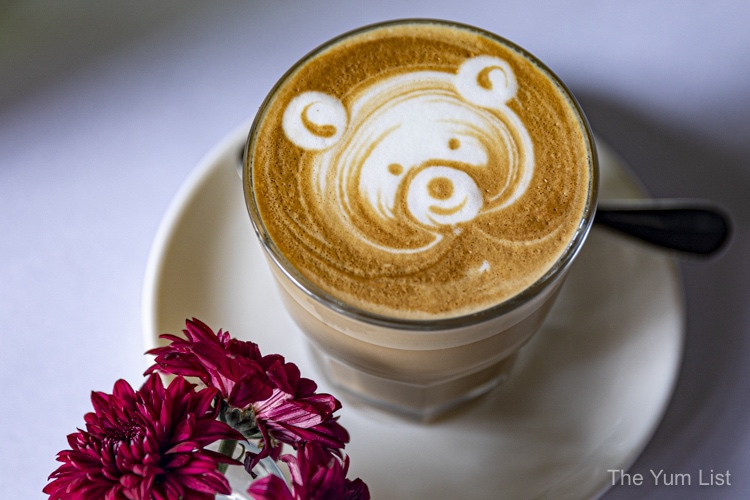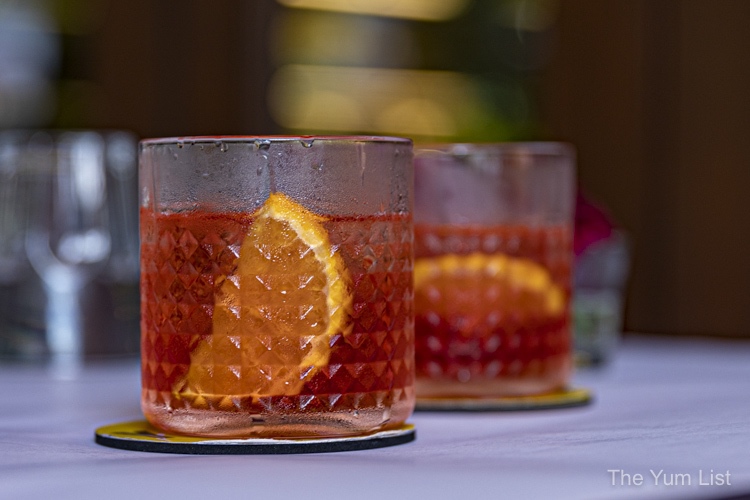 Yeast Bangsar Review
Yeast is classic brunch food with a little extra class – very typically French, n'est quoi? It takes traditional Western brunch staples and adds a touch of sophistication, whether that's with fine dining-style presentation or the unbelievable variety of authentic, fresh French bread to accompany your meal (or eat by itself). If you're looking for a fancier brunch option without going all-out on a champagne buffet at a five-star hotel, Yeast is parfait.
Reasons to visit Yeast Bangsar: classic French bistro feel in one of Bangsar's best brunch spots; the finest French bread in KL from the authentic in-house bakery; a wide selection of starters, appetisers and mains, all great for sharing; reasonably priced wine; sophisticated option for a special brunch occasion.
Yeast Bangsar
24G, Jalan Telawi 2, Bangsar,
59100 Kuala Lumpur, Malaysia
www.facebook.com/yeastbistronomy
Yeast Bangsar Opening Hours
Daily 8am–9pm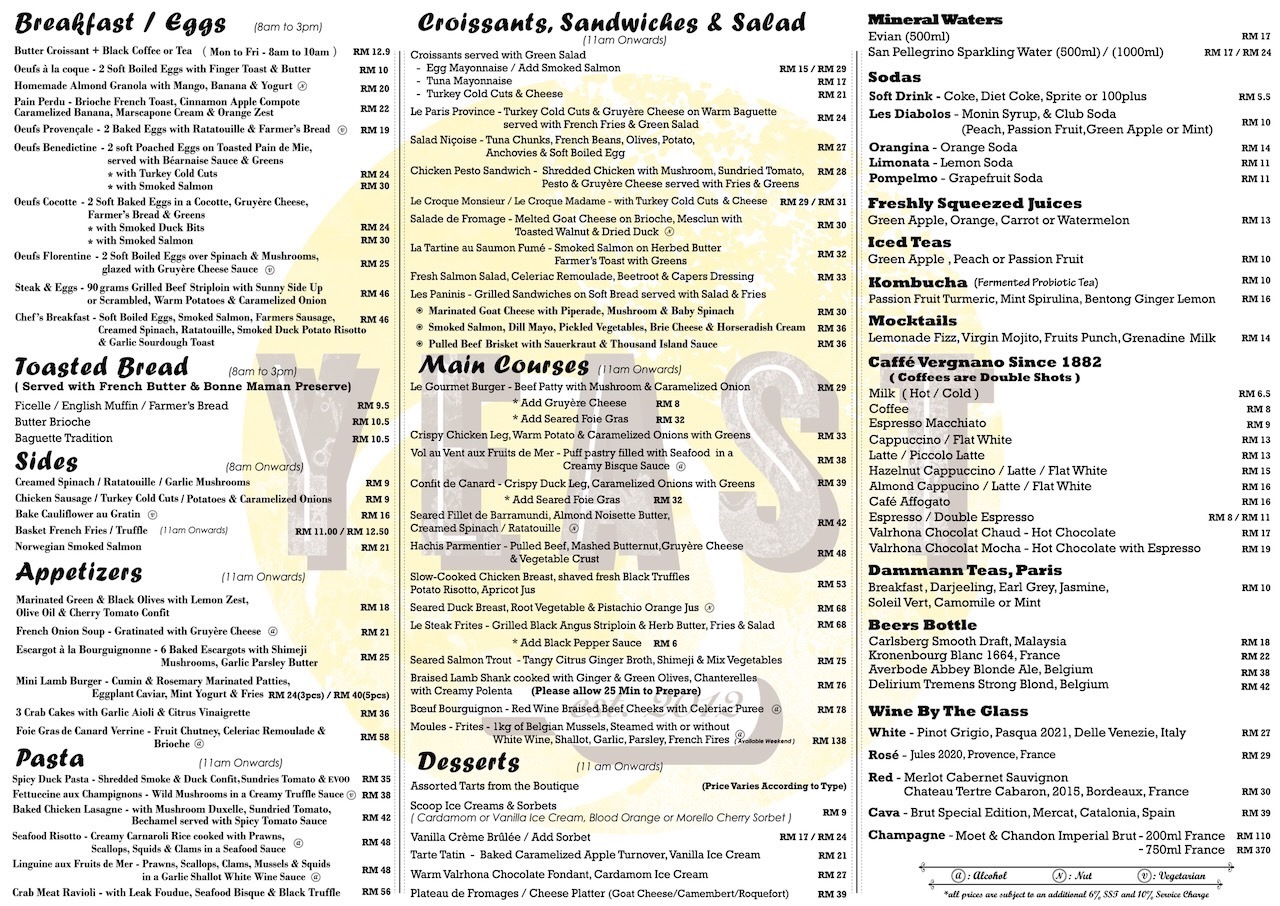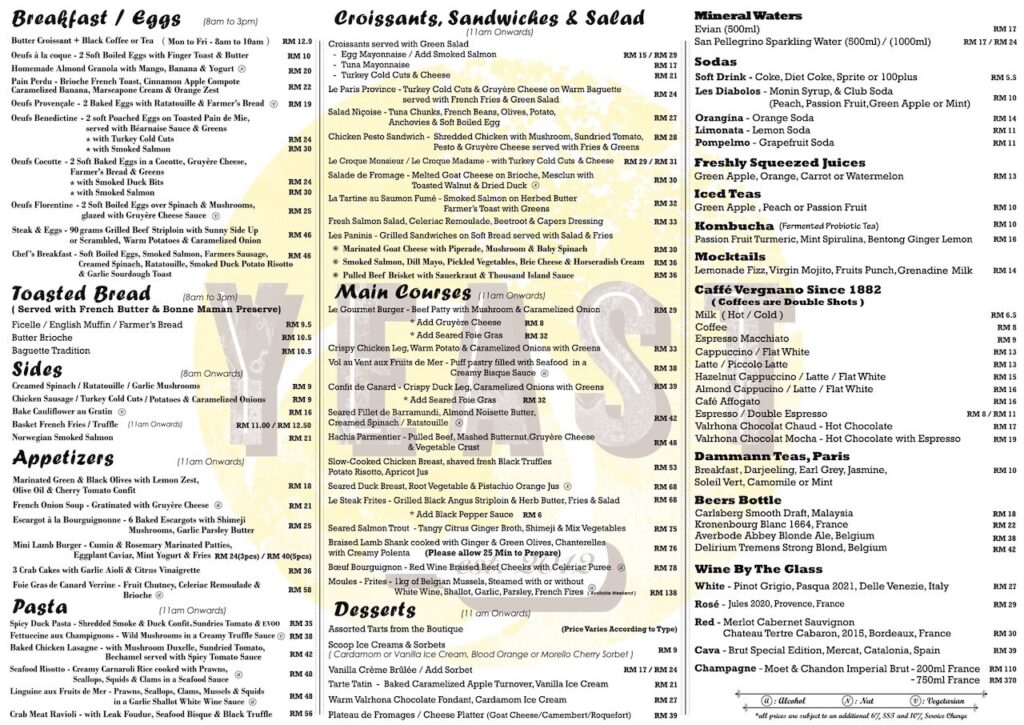 Find more French restaurants in KL here and stay up-to-date on the latest happenings in KL's food and beverage scene here and here.