Chinese New Year 2023 Kuala Lumpur
Here's the collection of promotional flyers we've received from food and beverage outlets in Kuala Lumpur to assist you in celebrating Chinese New Year 2023.
Chinese New Year 2023 Kuala Lumpur
Oh Cha Matcha Healthy Gift Set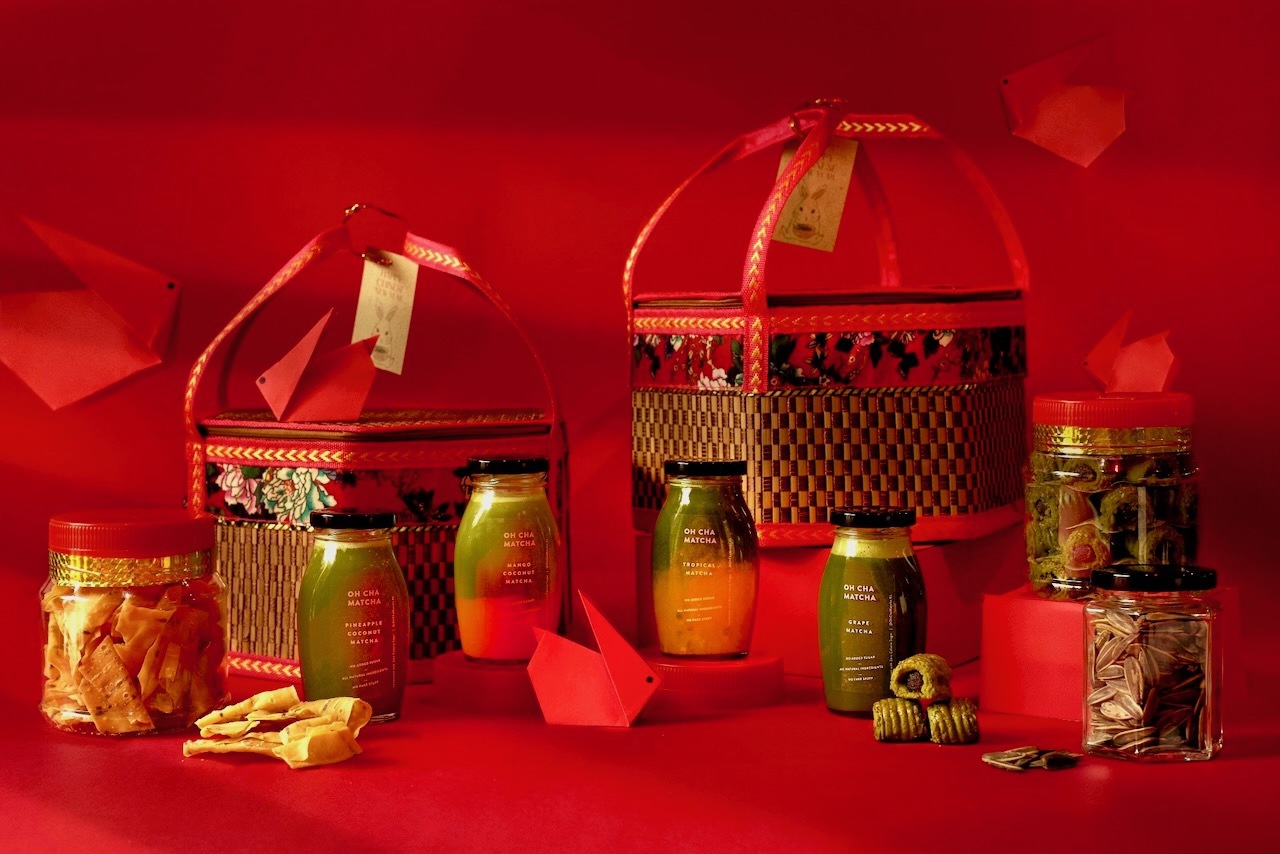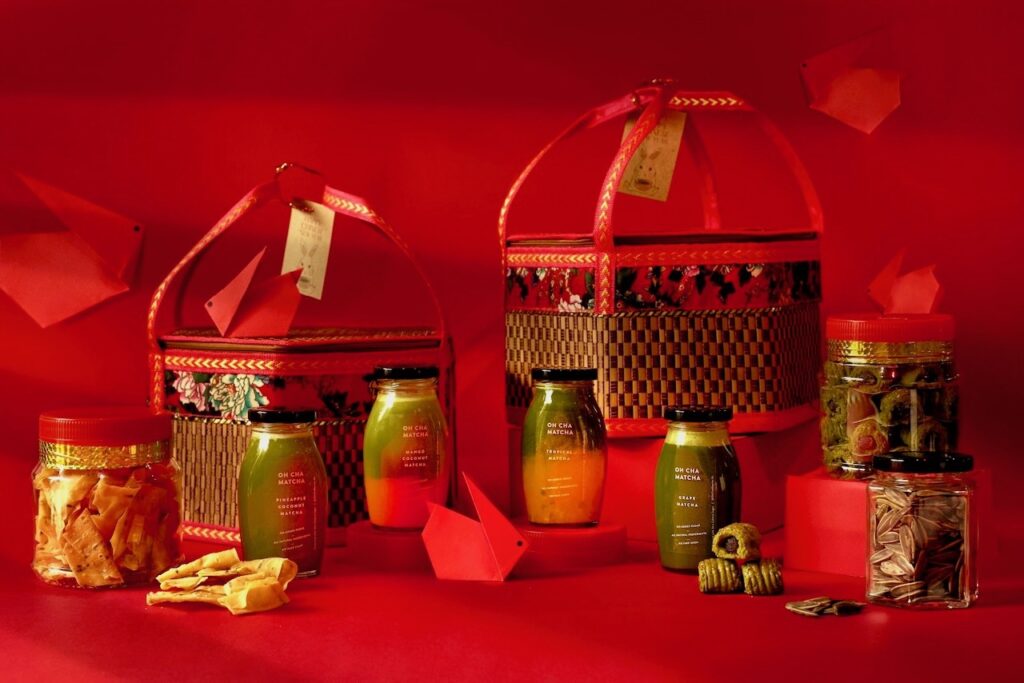 All in a cute sustainable bamboo bag, Oh Cha Matcha packs matcha-infused drinks and vegan-friendly Matcha Pineapple Tarts, Tofu Crisps and Roasted Plant Seeds in a handy holiday gift set. A bag full of love, antioxidants, and tasty treats is available from now till 29th January 2023 in the TTDI store, selling at RM168 and you may pre-order at www.ohchamatcha.com.
KARLS Group Bakkwa, Tarts & Prosperity Bowls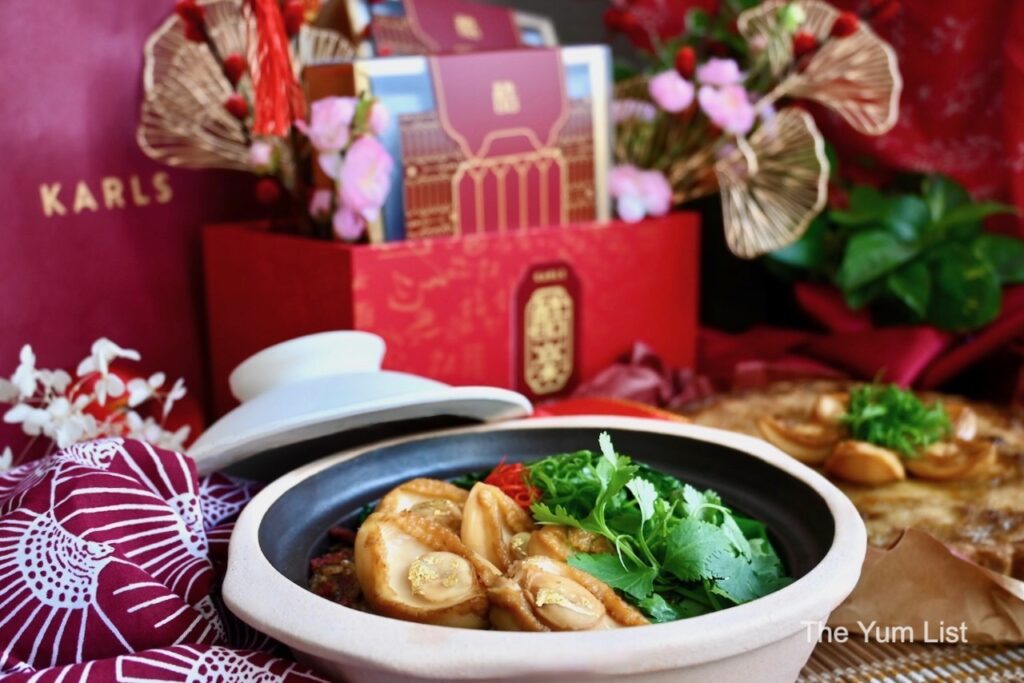 KARLS Group has launched a series of artisanal products in their CNY 2023 Collection. Of note are their artisanal bakkwa grilled over binchotan charcoal, available in three flavours Chicken (RM 98), Truffle Chicken (RM 118), & Truffle Wagyu (RM 148). These are also sold as part of a traditional floral arrangement in line with the season. For something heartier, the Fortune Abalone Chicken Tart (RM 138) is filled with chicken jerky and caramelised leek and topped with edible gold-encrusted braised abalone. Alternatively, KARLS Prosperity Bowls (RM 158 – Foie Gras or Abalone) are generous bowls of truffle rice crowned with either pan-seared foie gras or braised abalone and edible gold.
KARLS CNY 2023 Collection is available for delivery and pickup on selected dates. Visit www.karlslifestyle.com to order or WhatsApp +6013 2121 685 for further inquiries.
Licky Chan's Not Your Basic Lou Sang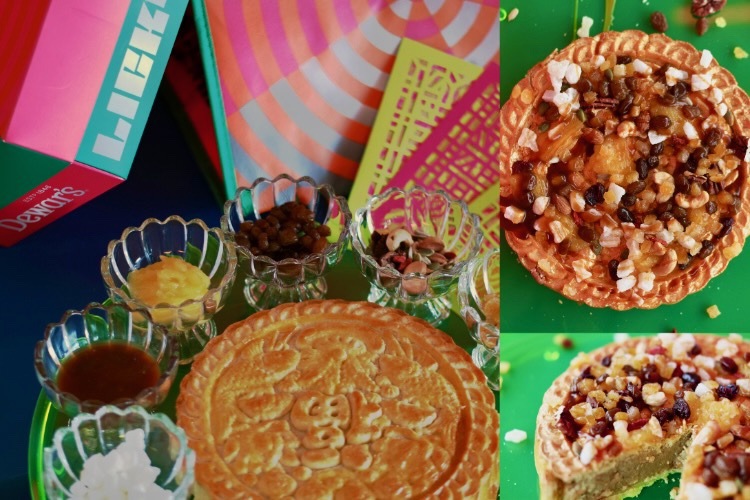 Licky Chan's "Not Your Basic Lou Sang" is back! This years toss up includes an almond cake, whisky-soaked raisins, Dewar's 12 caramel, candied pomelo, candied orange, pineapple marmalade, mixed nuts and seeds with the option to add on their special CNY ice cream "Raisin the Bar"( Dewars 12 Whisky, Raisins and Tonka Bean. ) **Now available in-store and on Beepit! Chopsticks optional.
Copaa's Yee Sang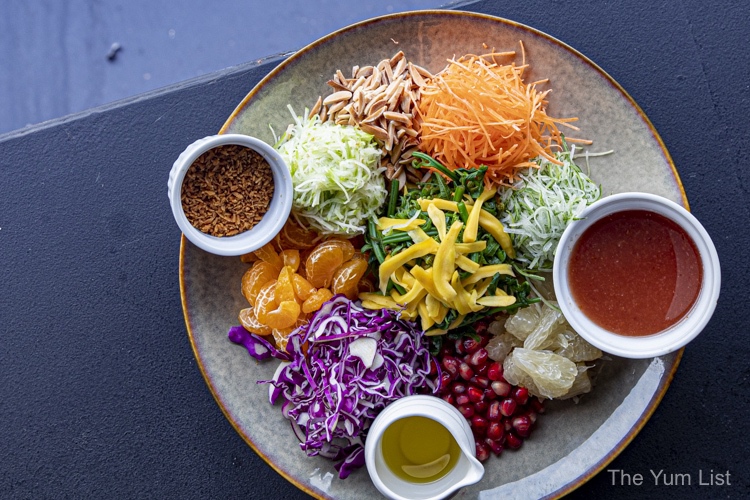 Copaa offers a bright and healthy take on Yee Sang (RM 168) this Year of the Rabbit. Their vibrant mix includes a rainbow of fresh, crisp fruits and veggies with roasted nuts and coconut for crunch. However, the best bit of all is the house-made "lou" sauce make with a secret (and very delicious) recipe. Order via WhatsApp +60172728971.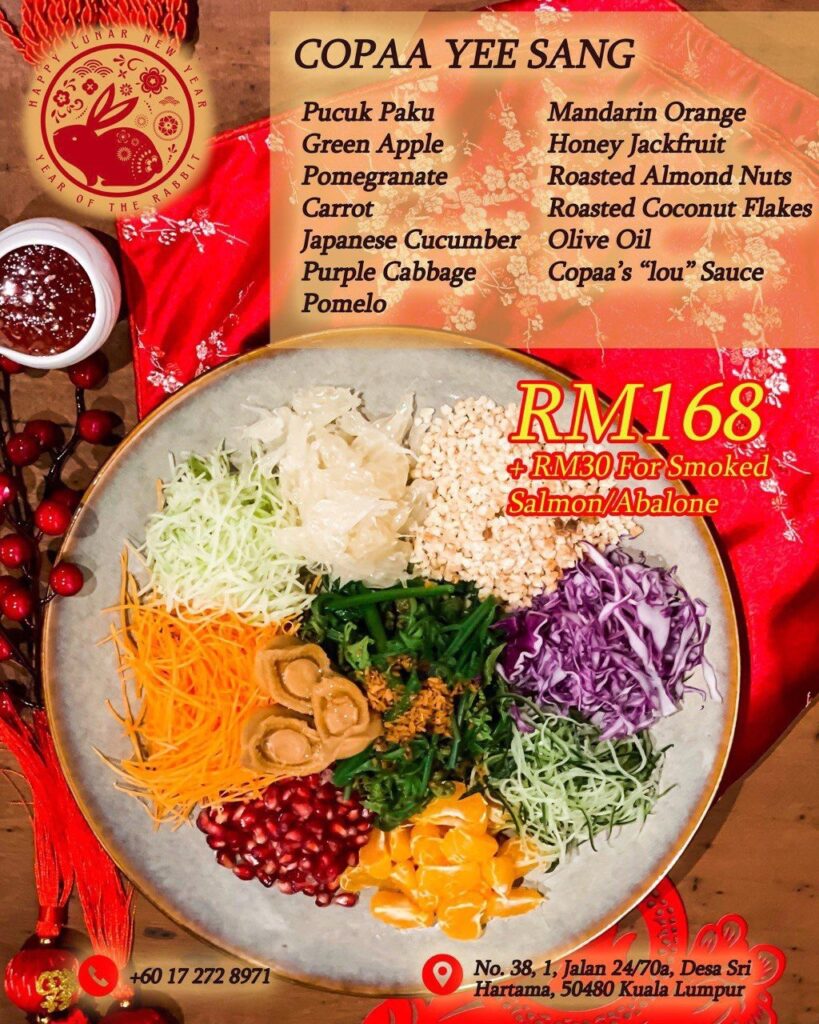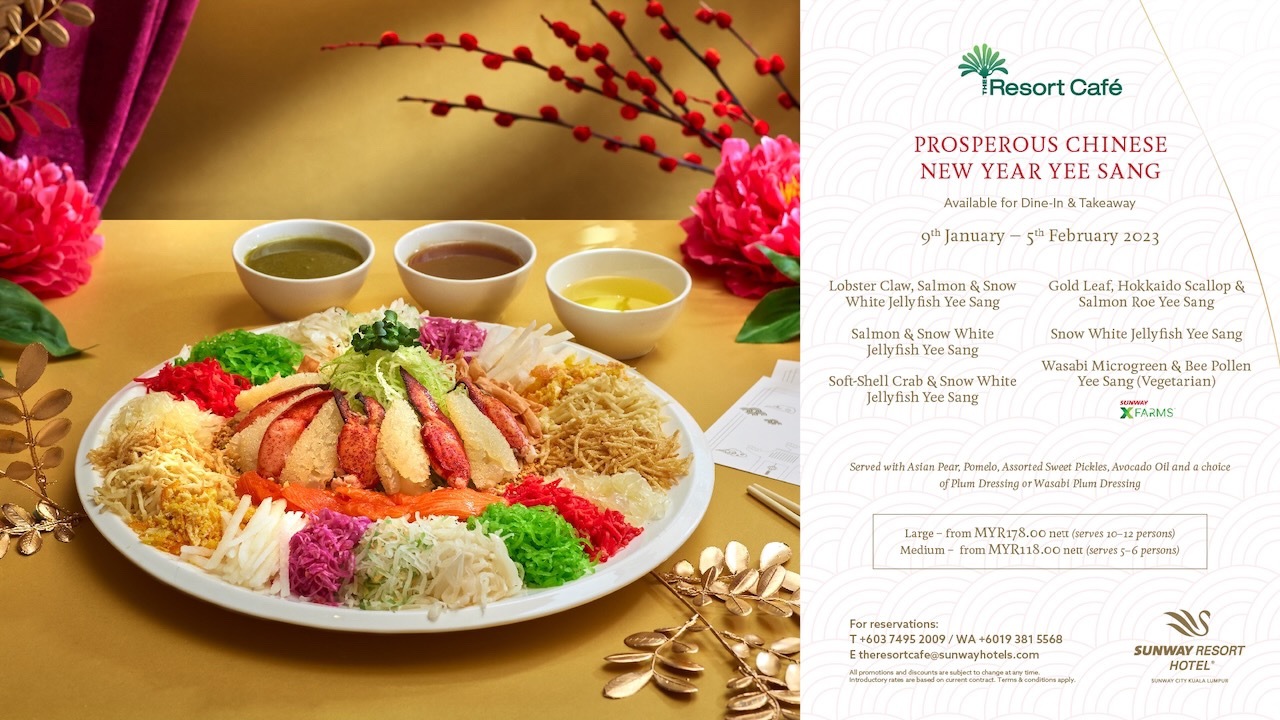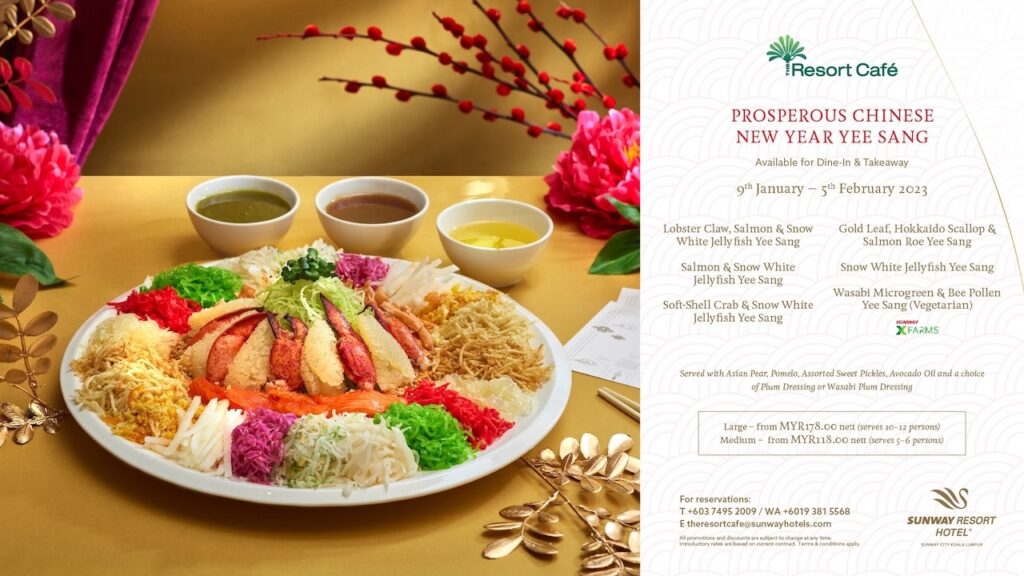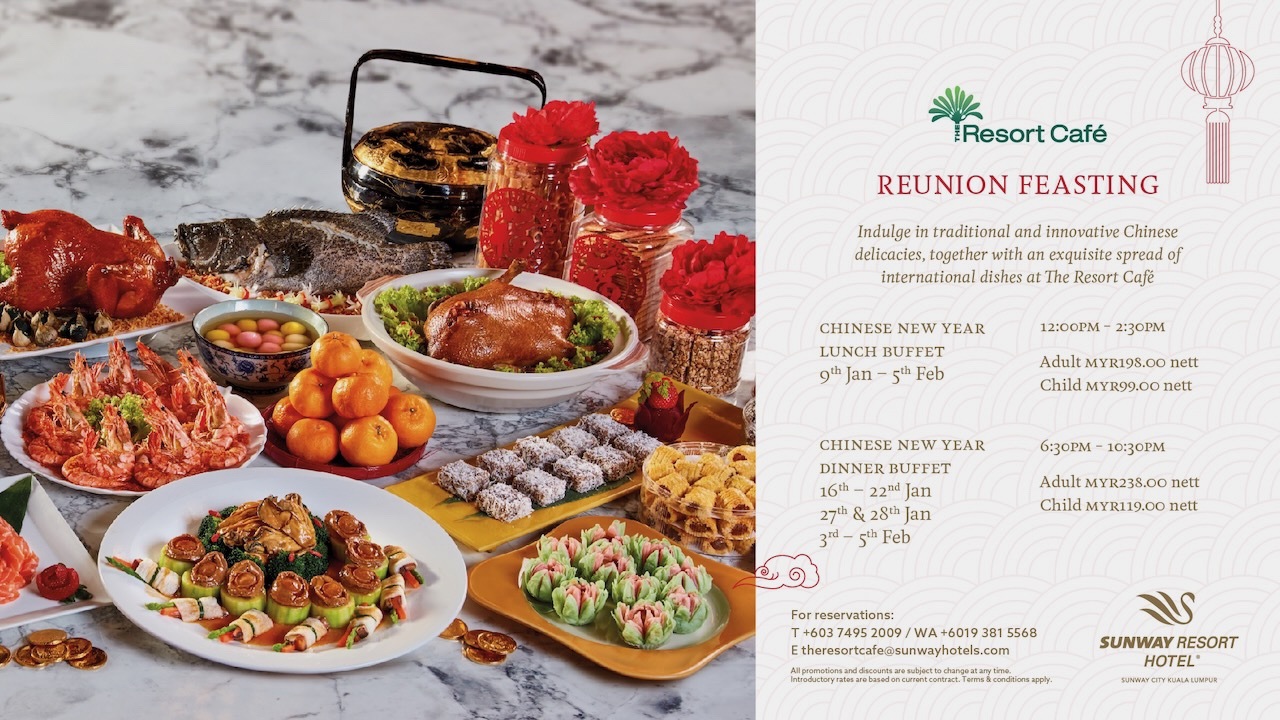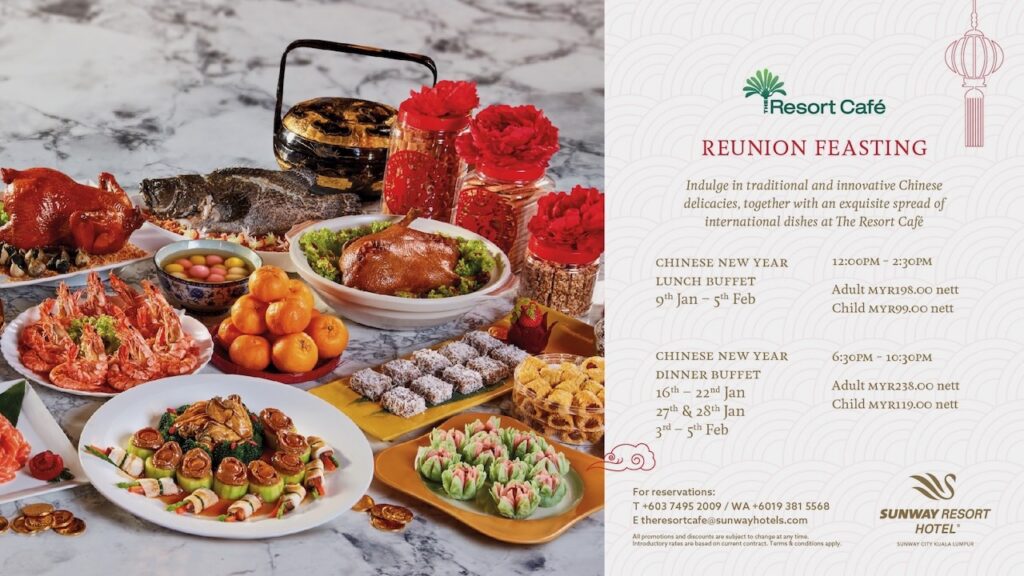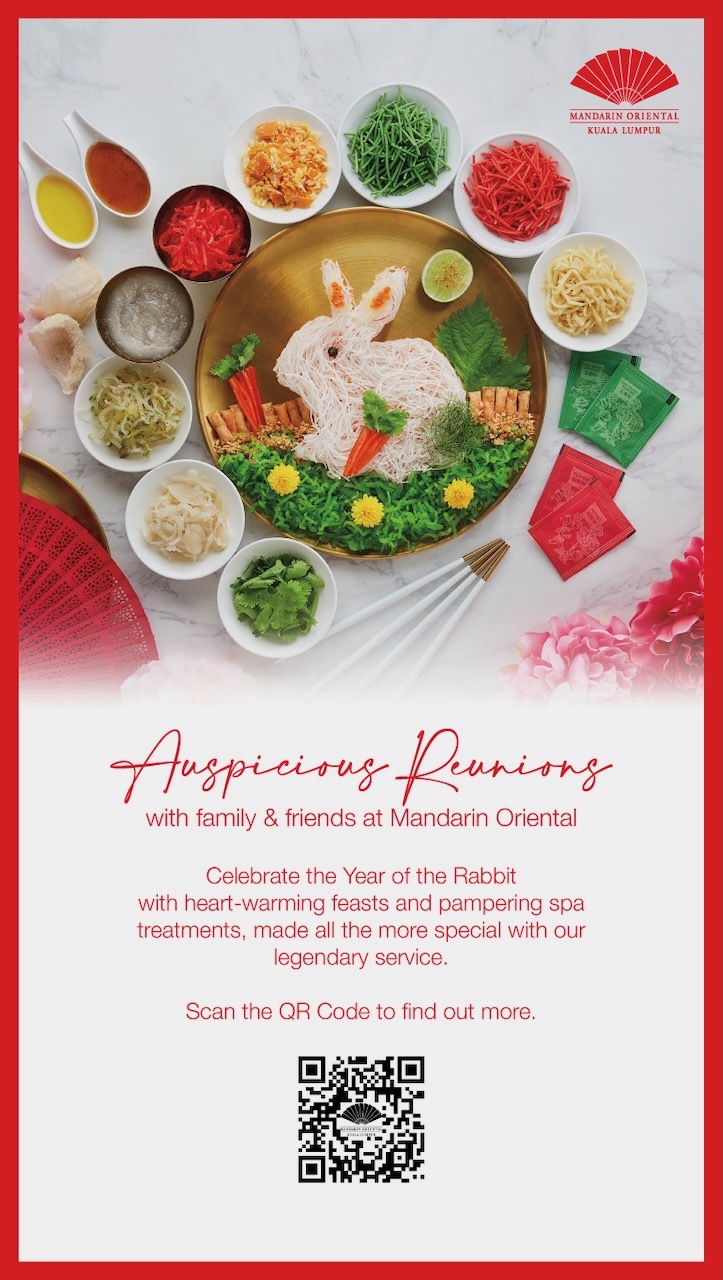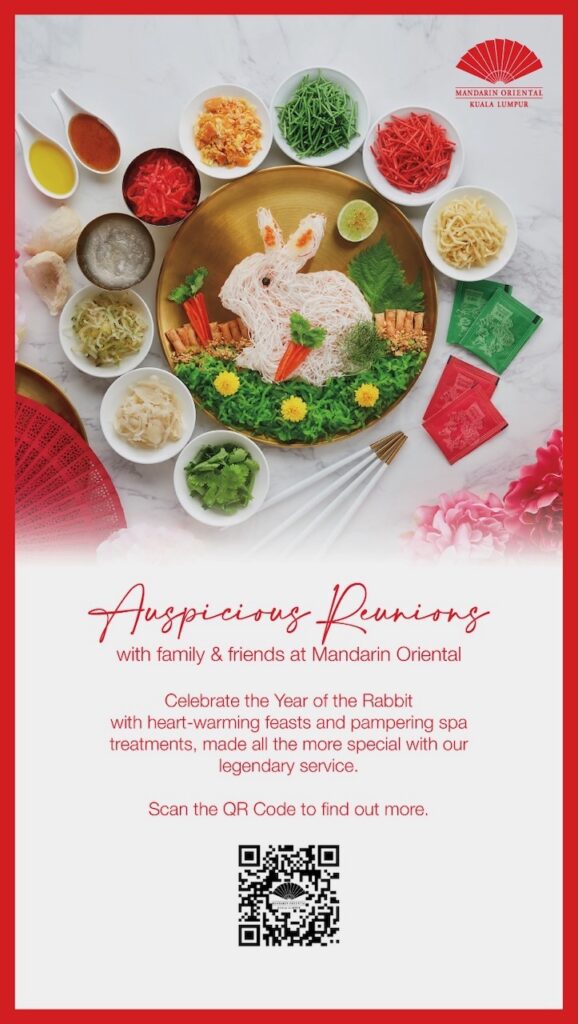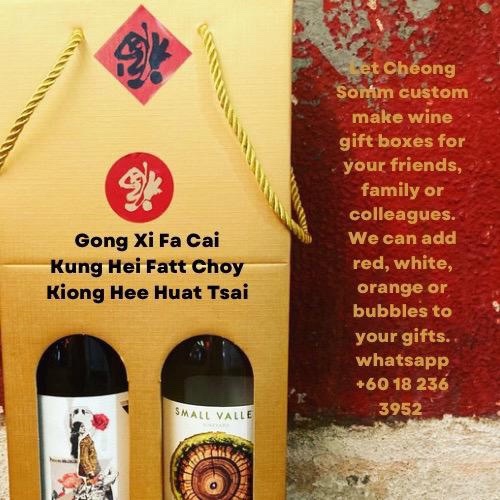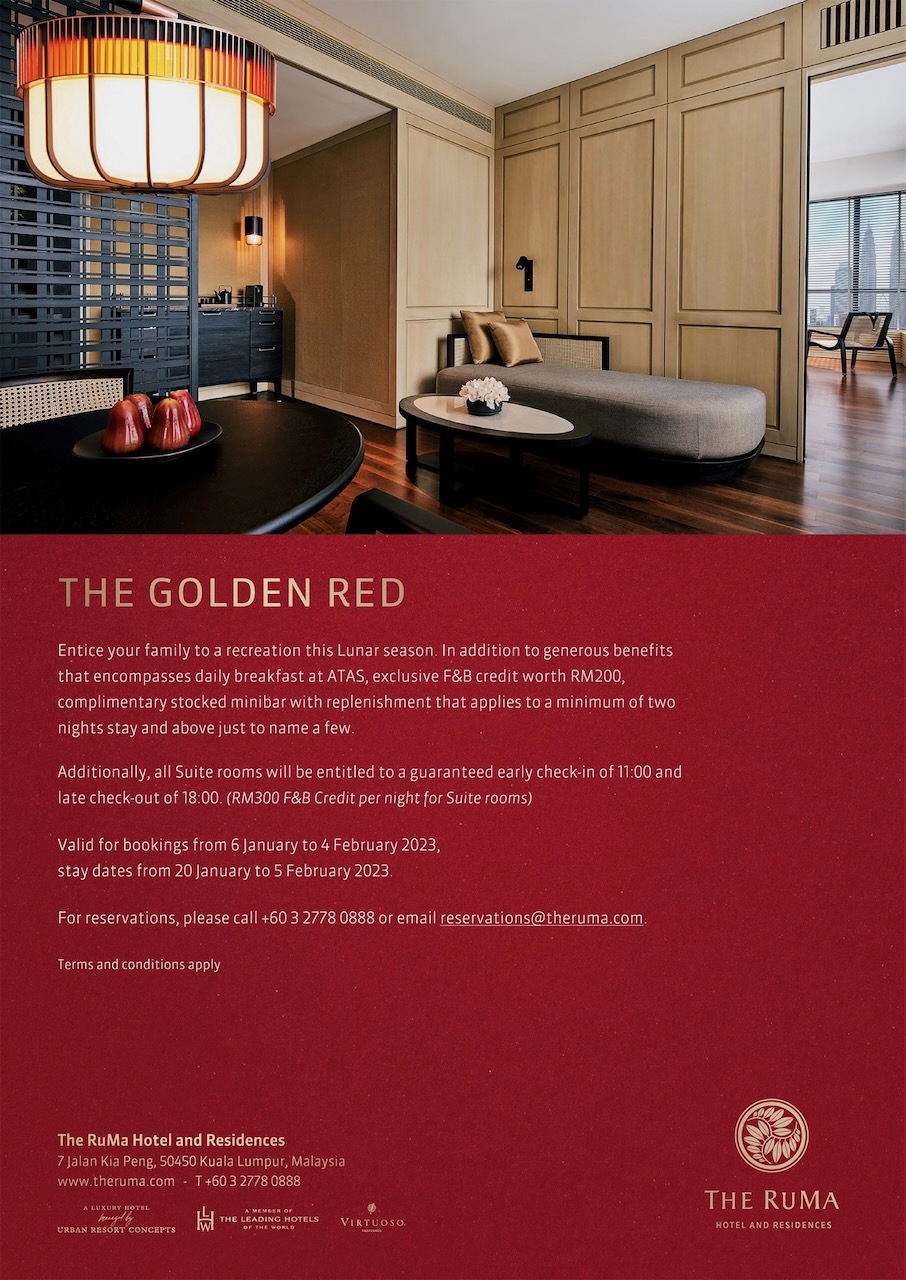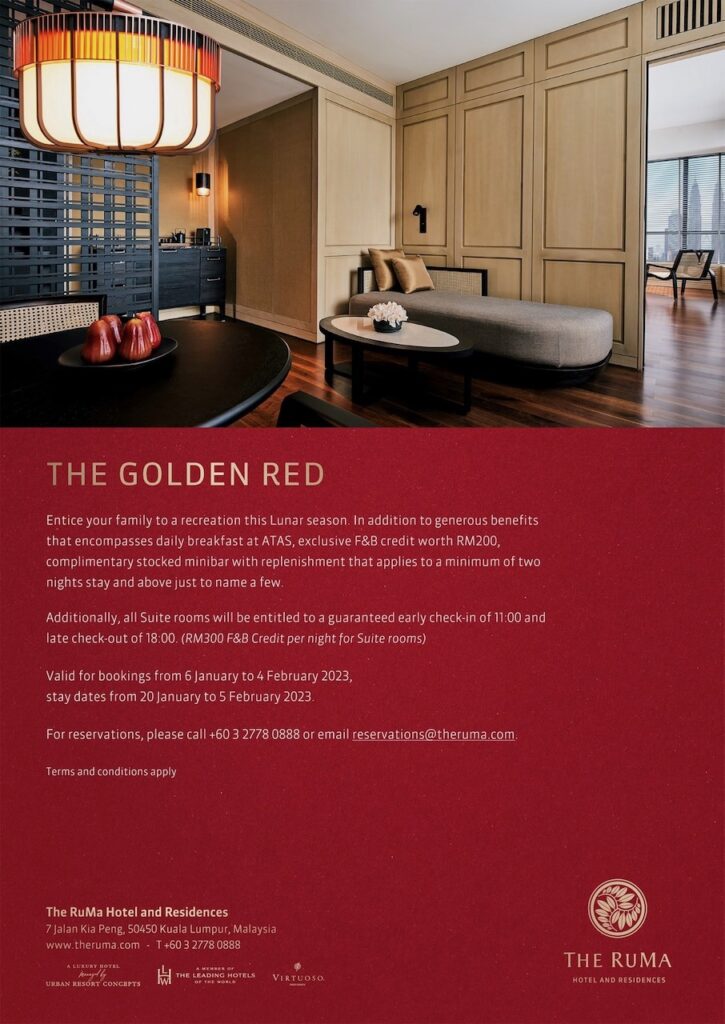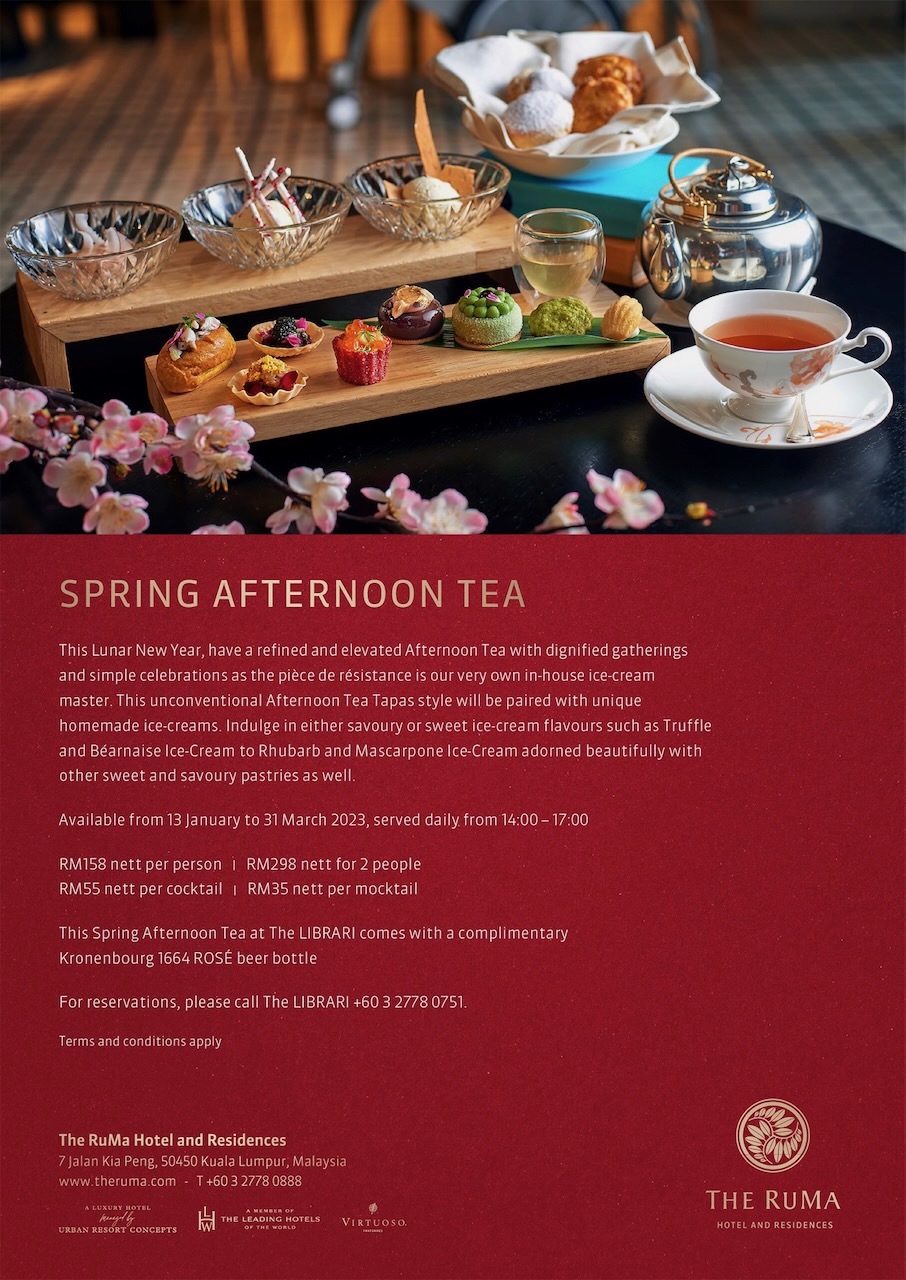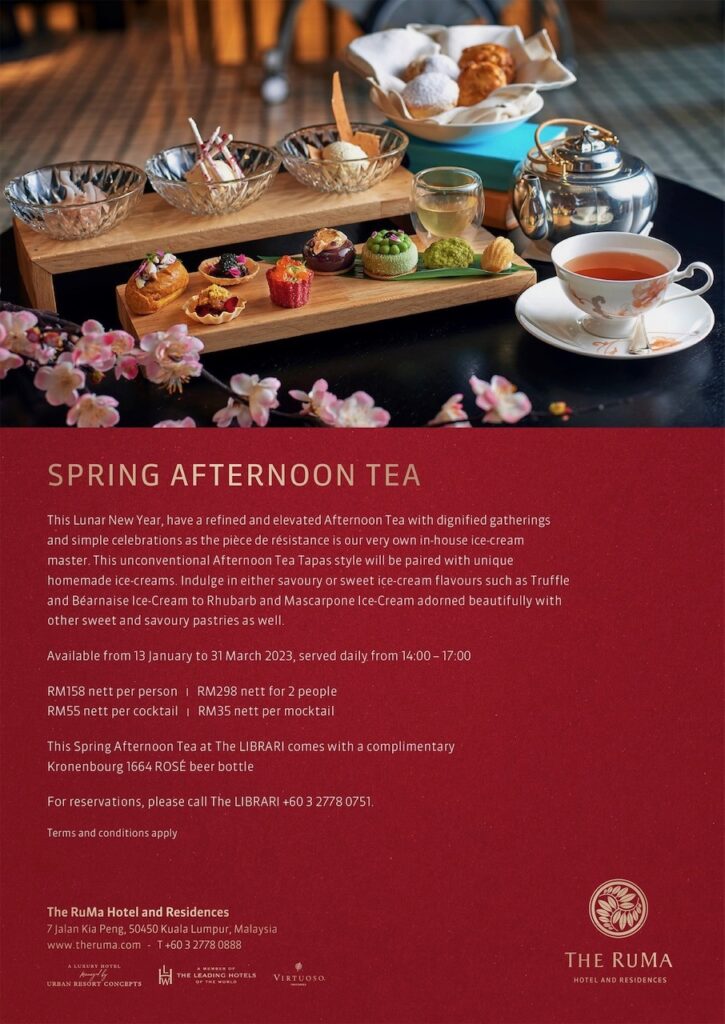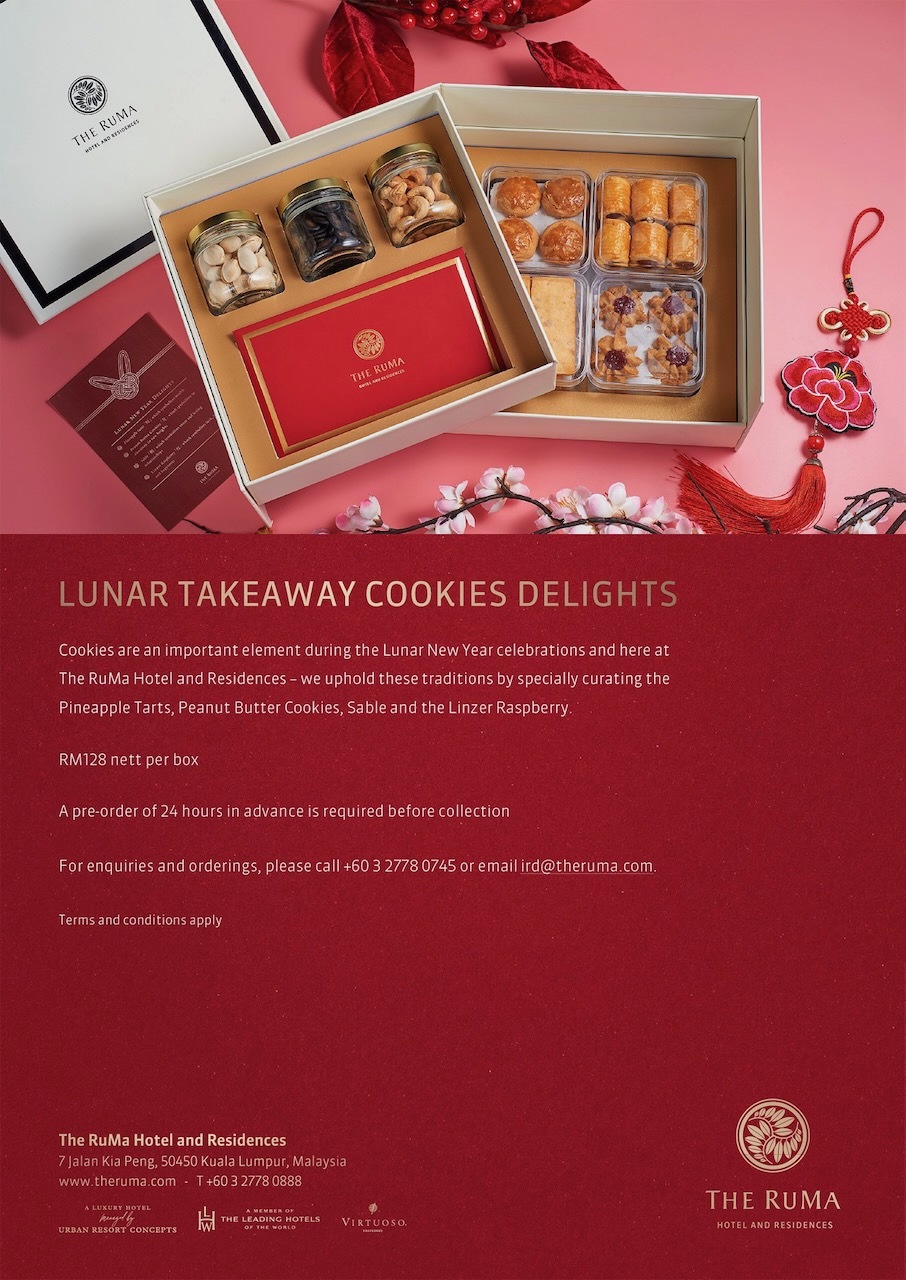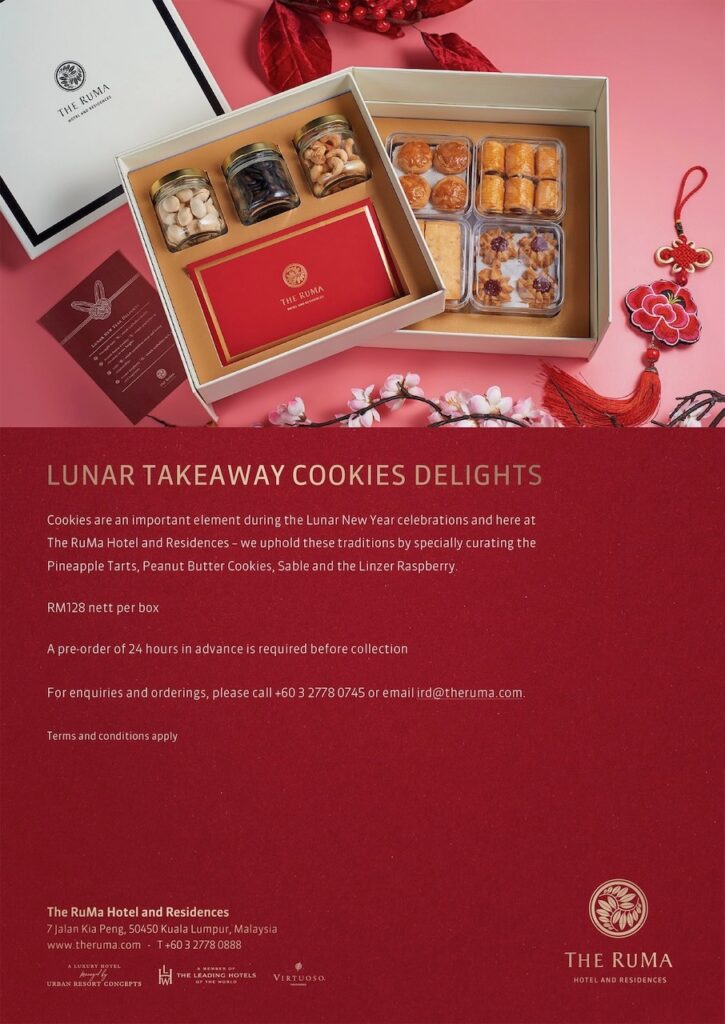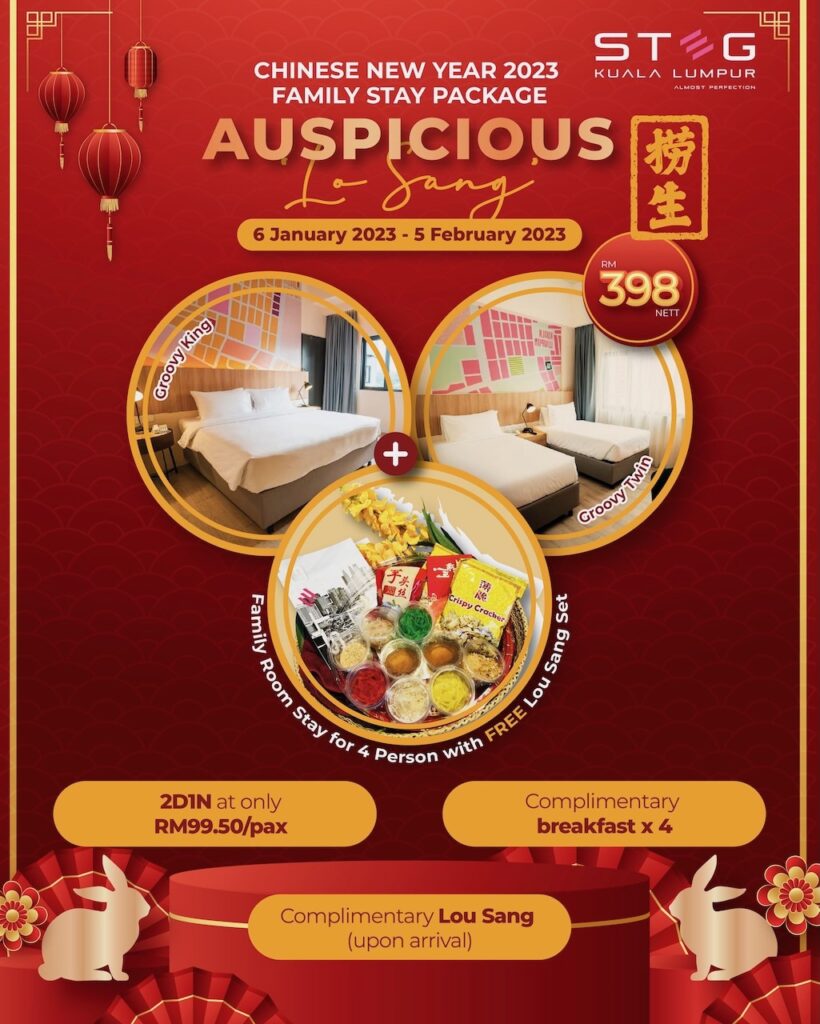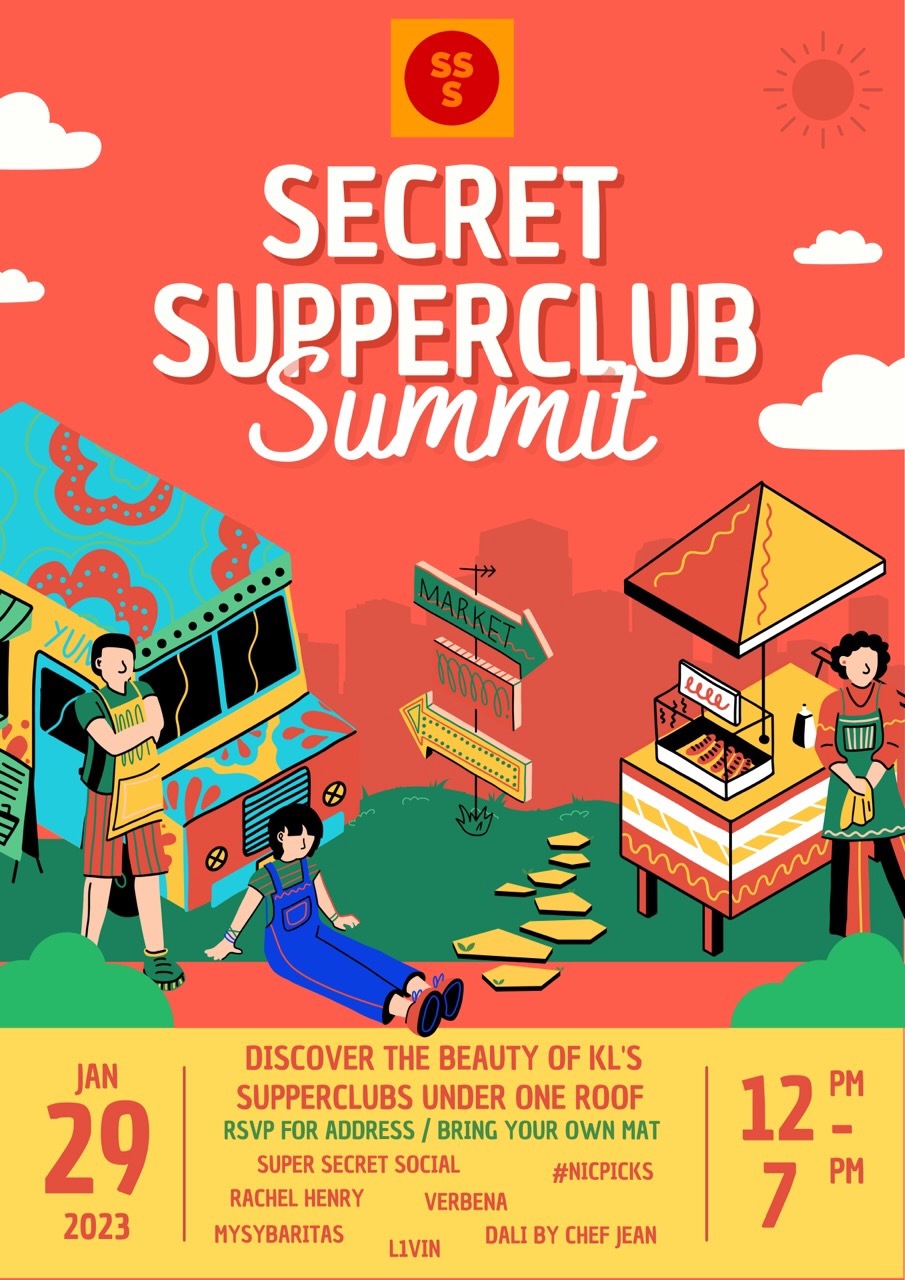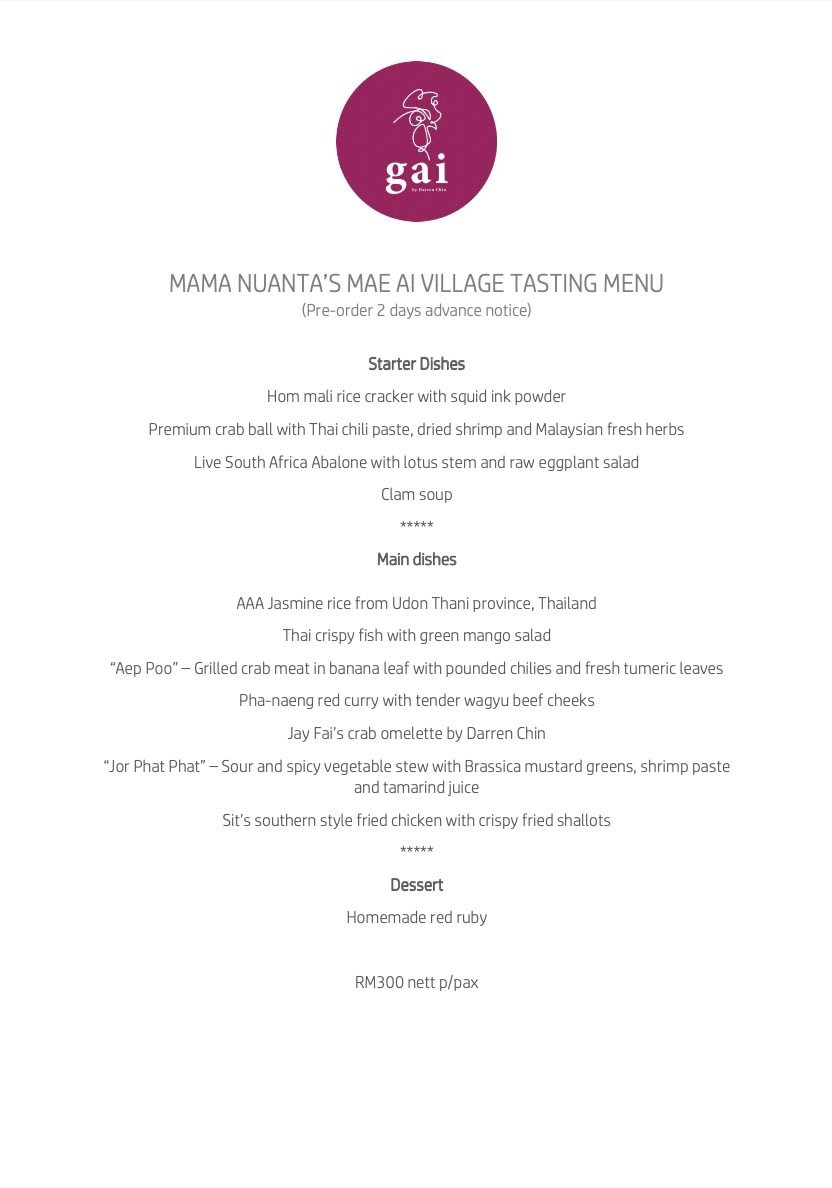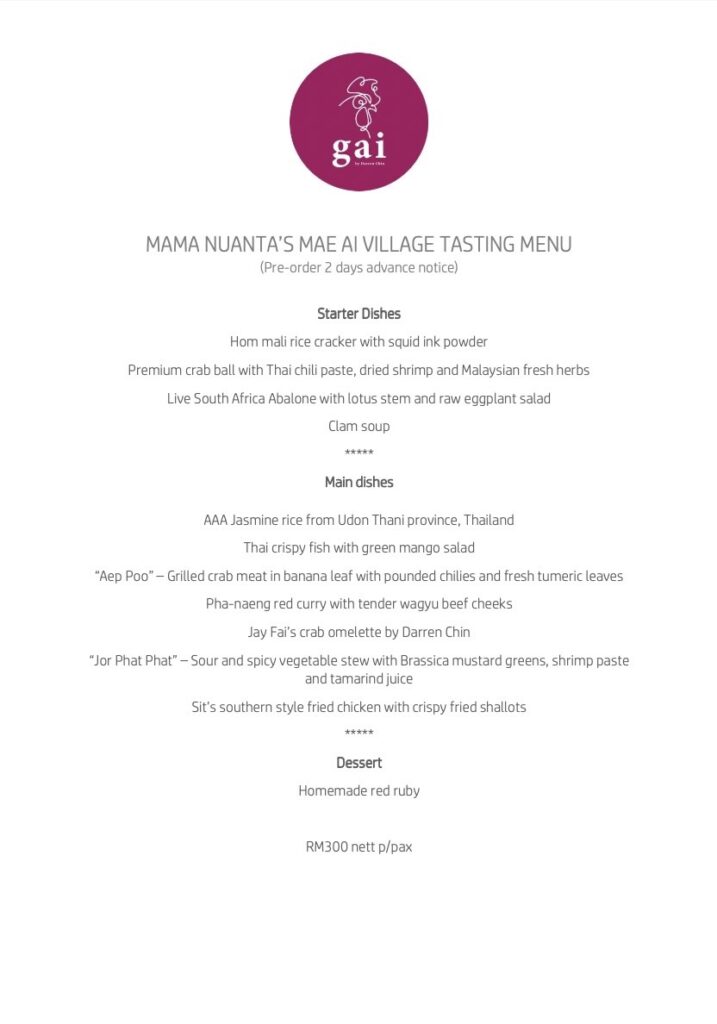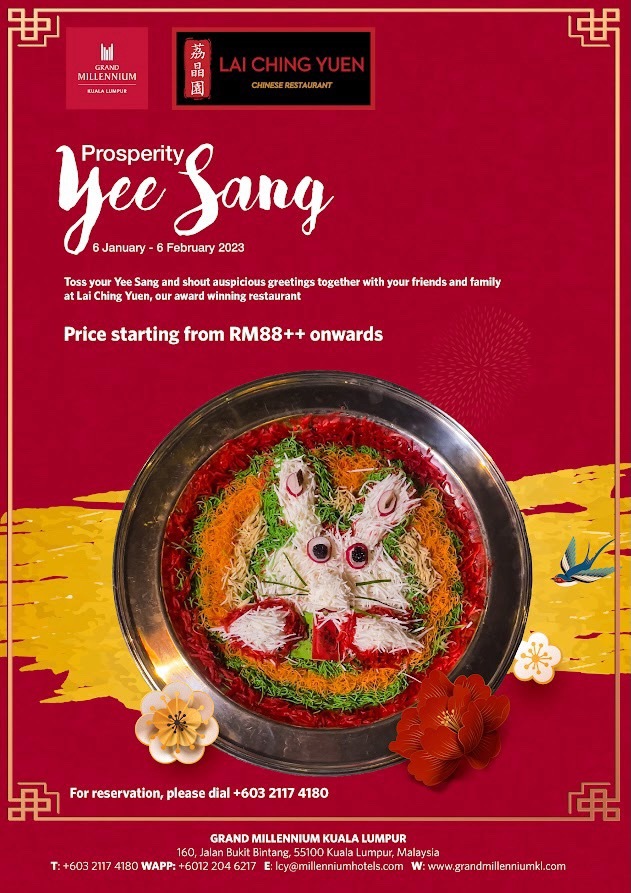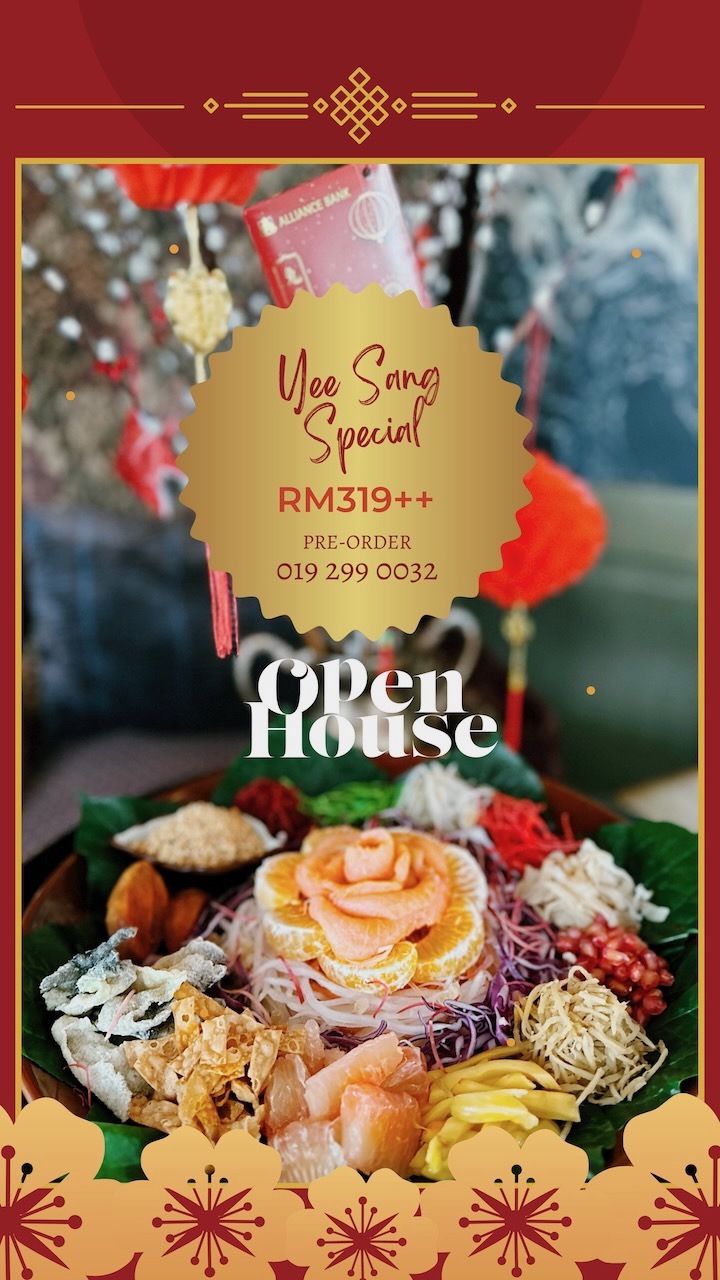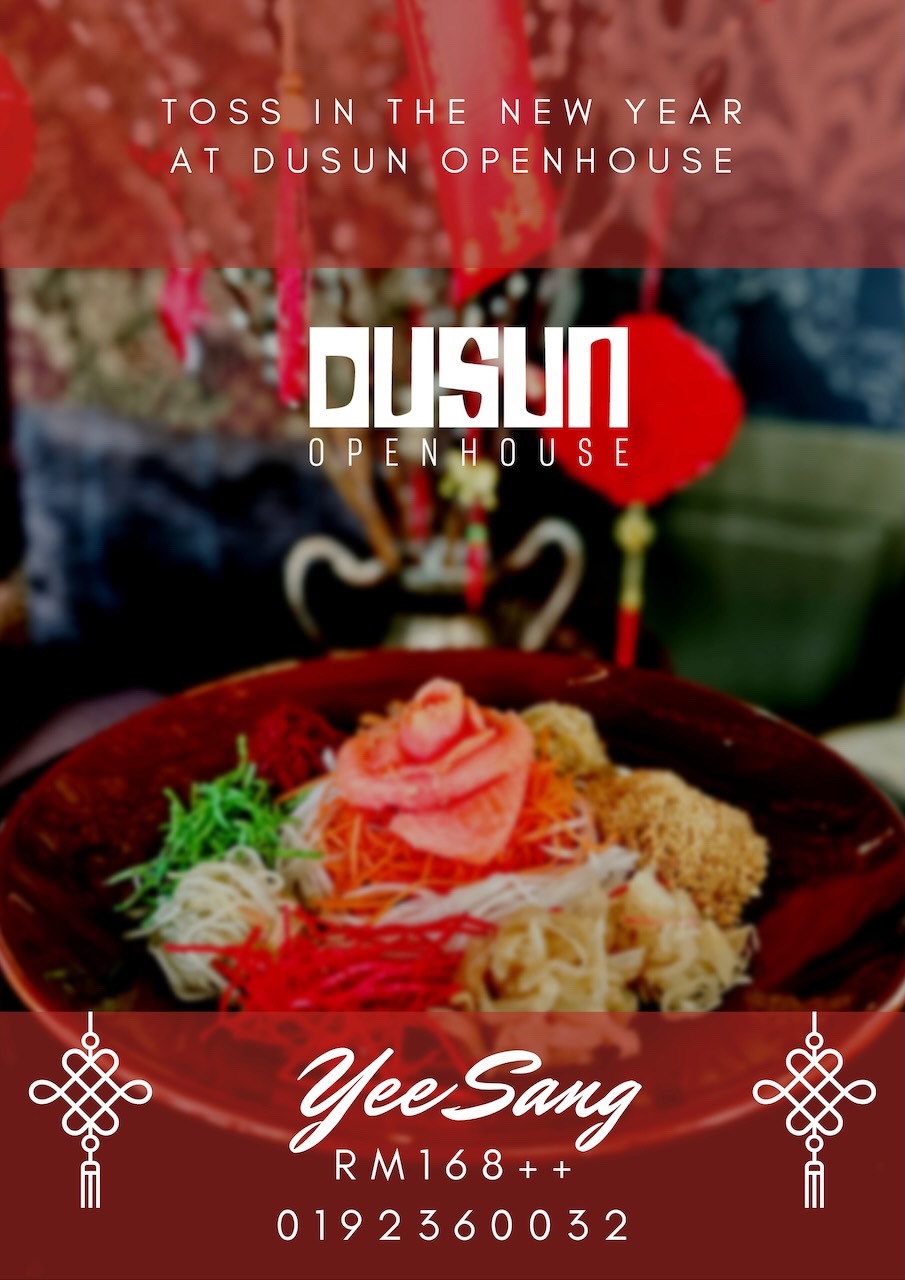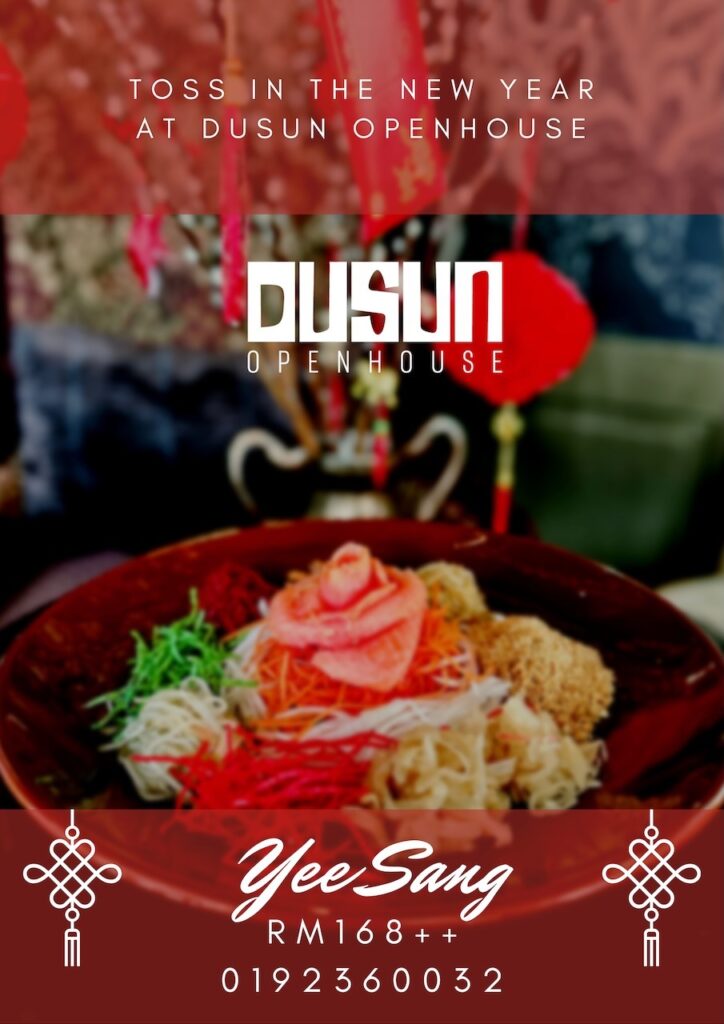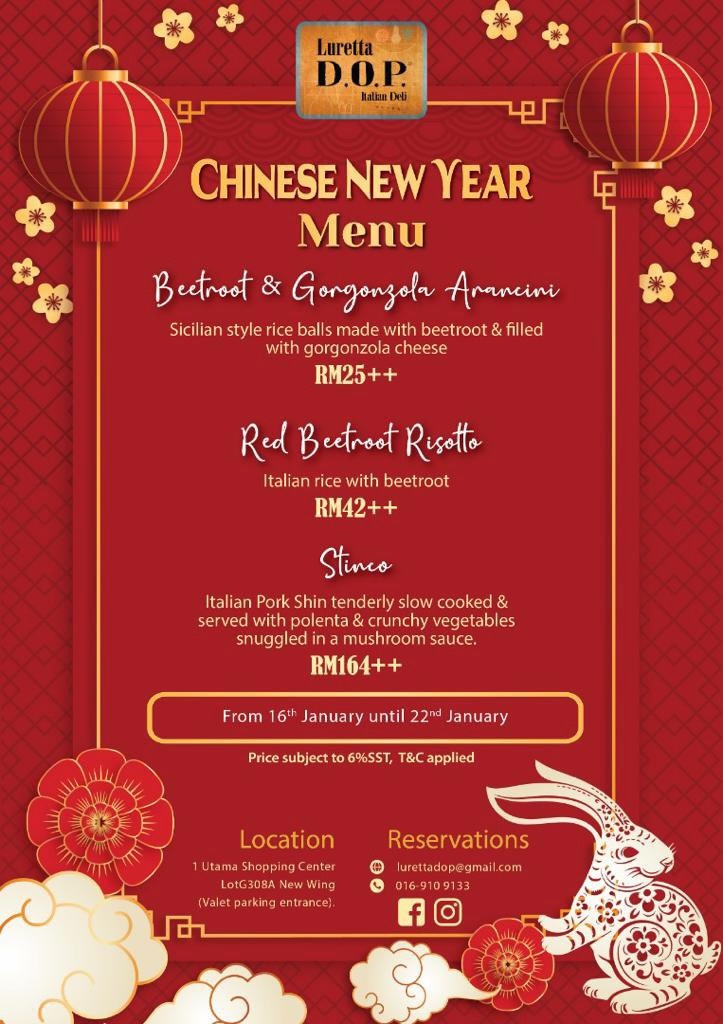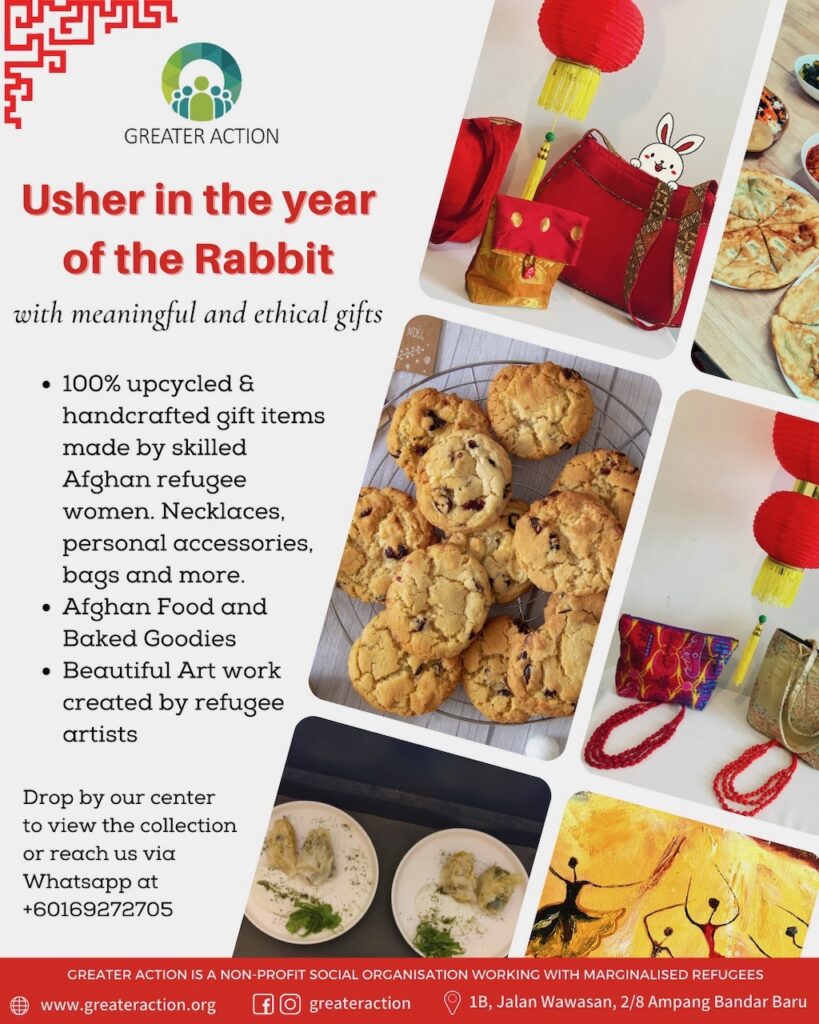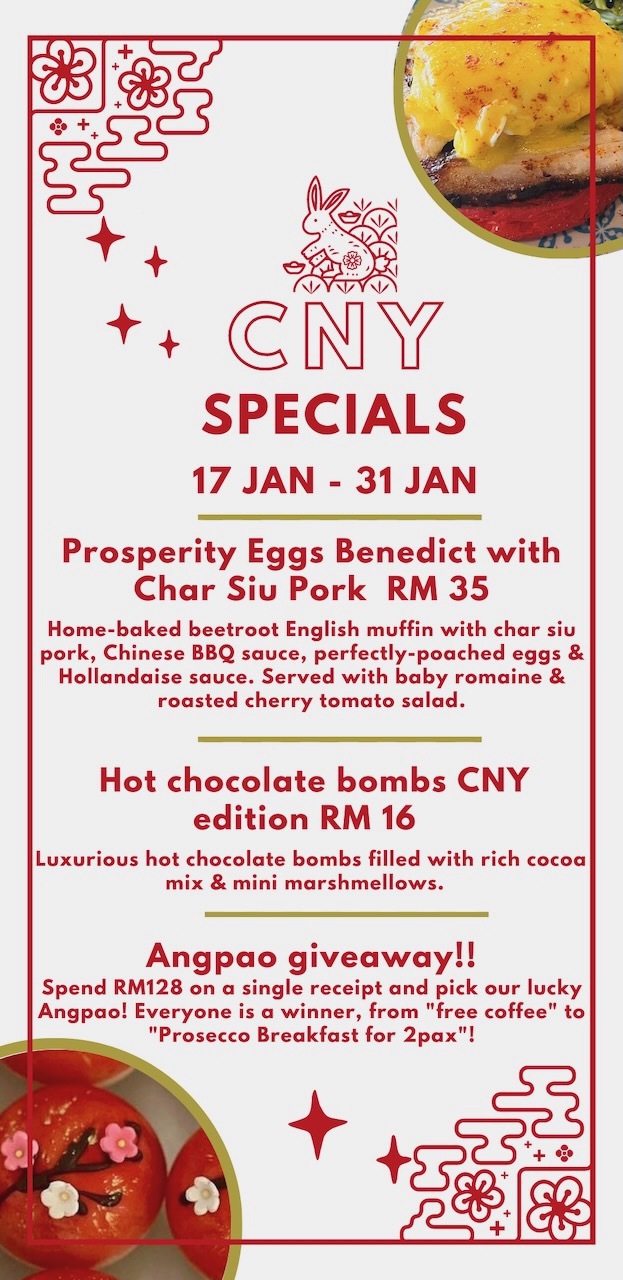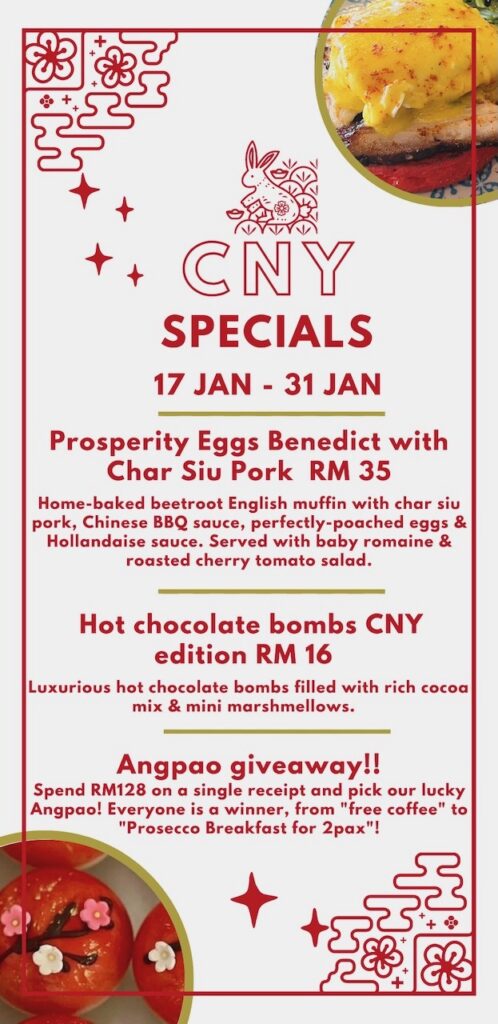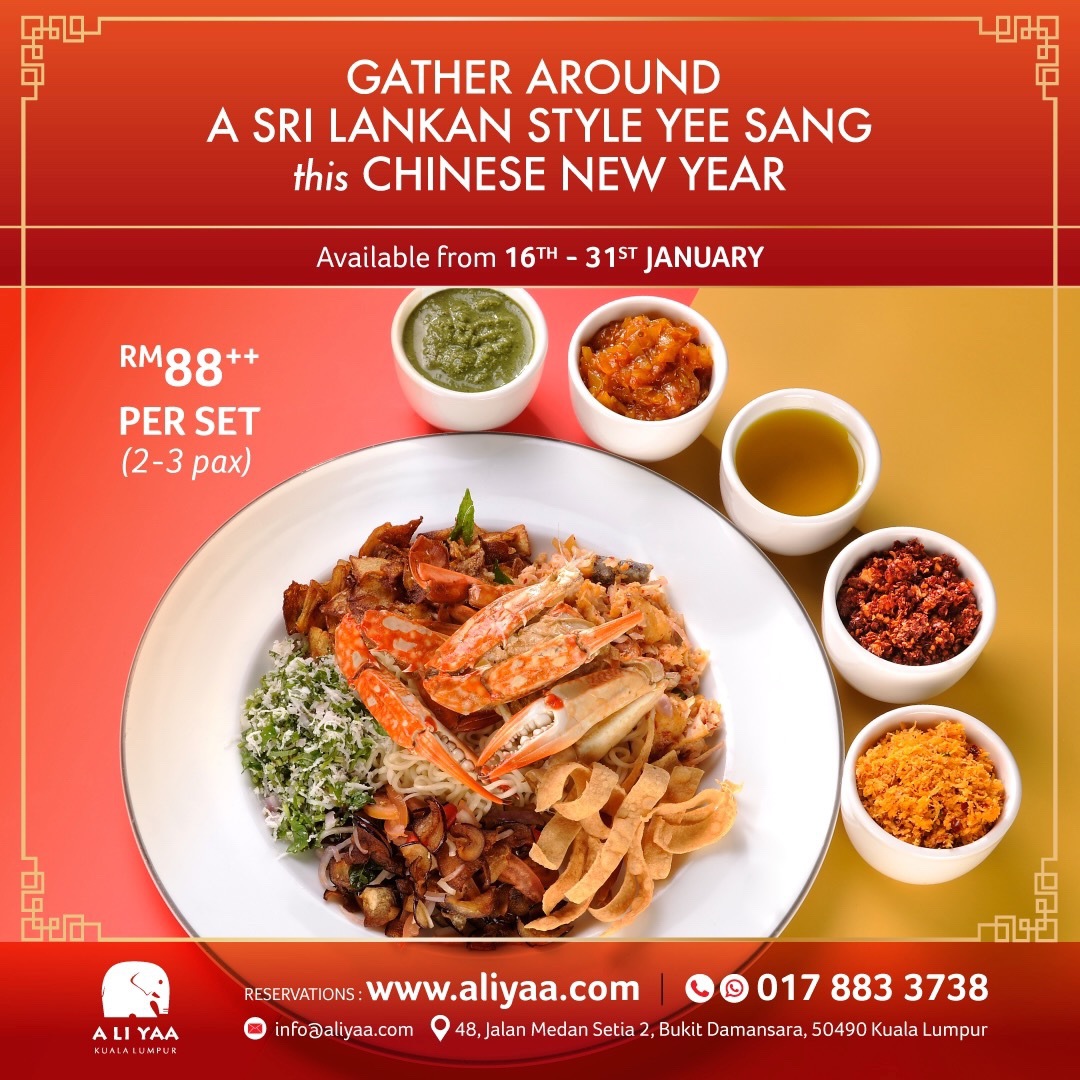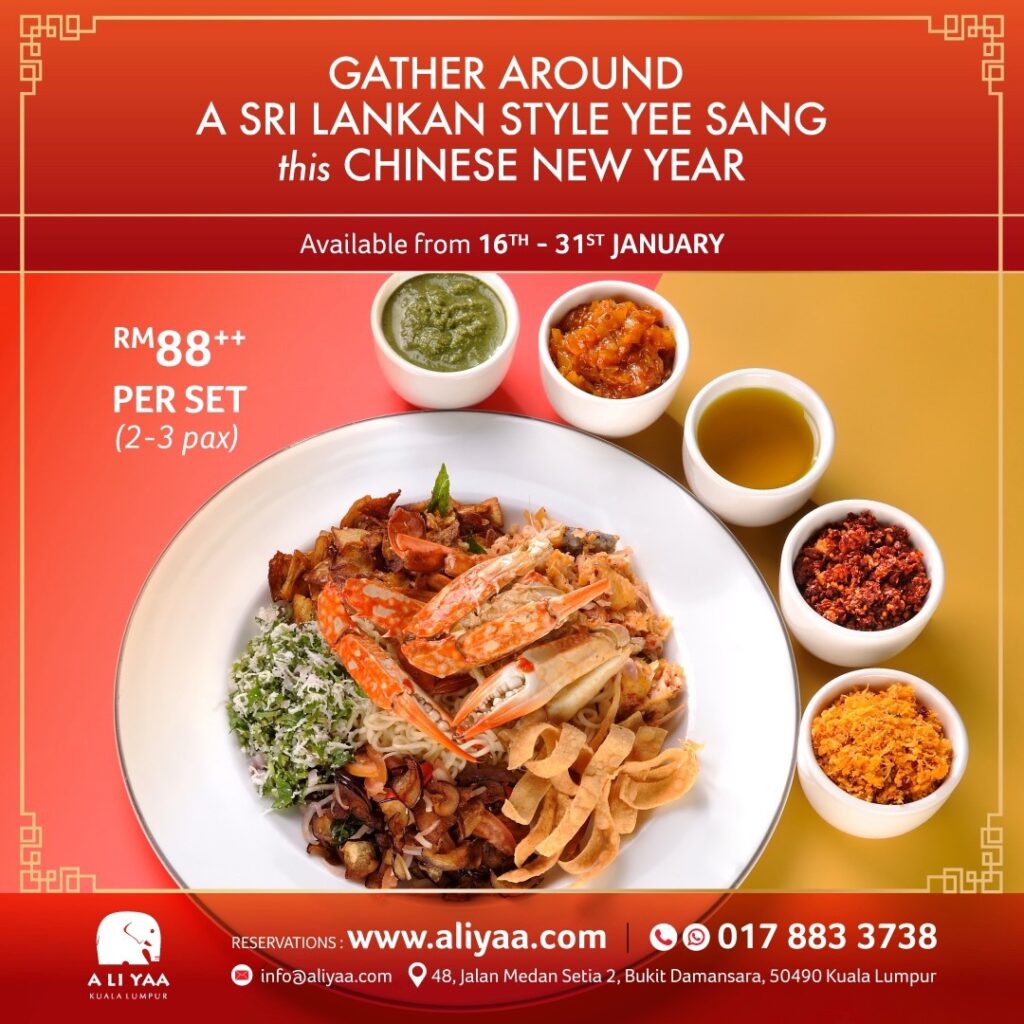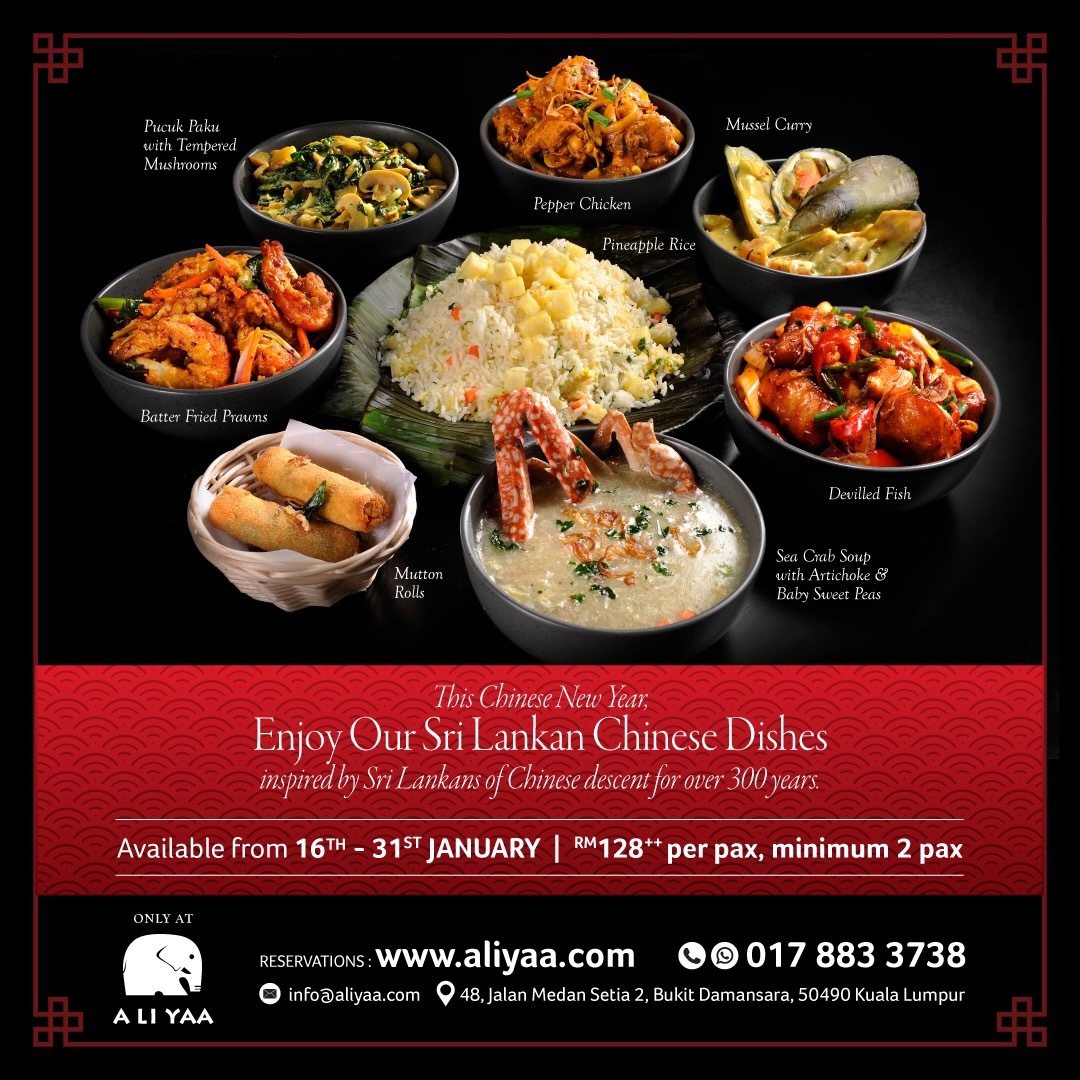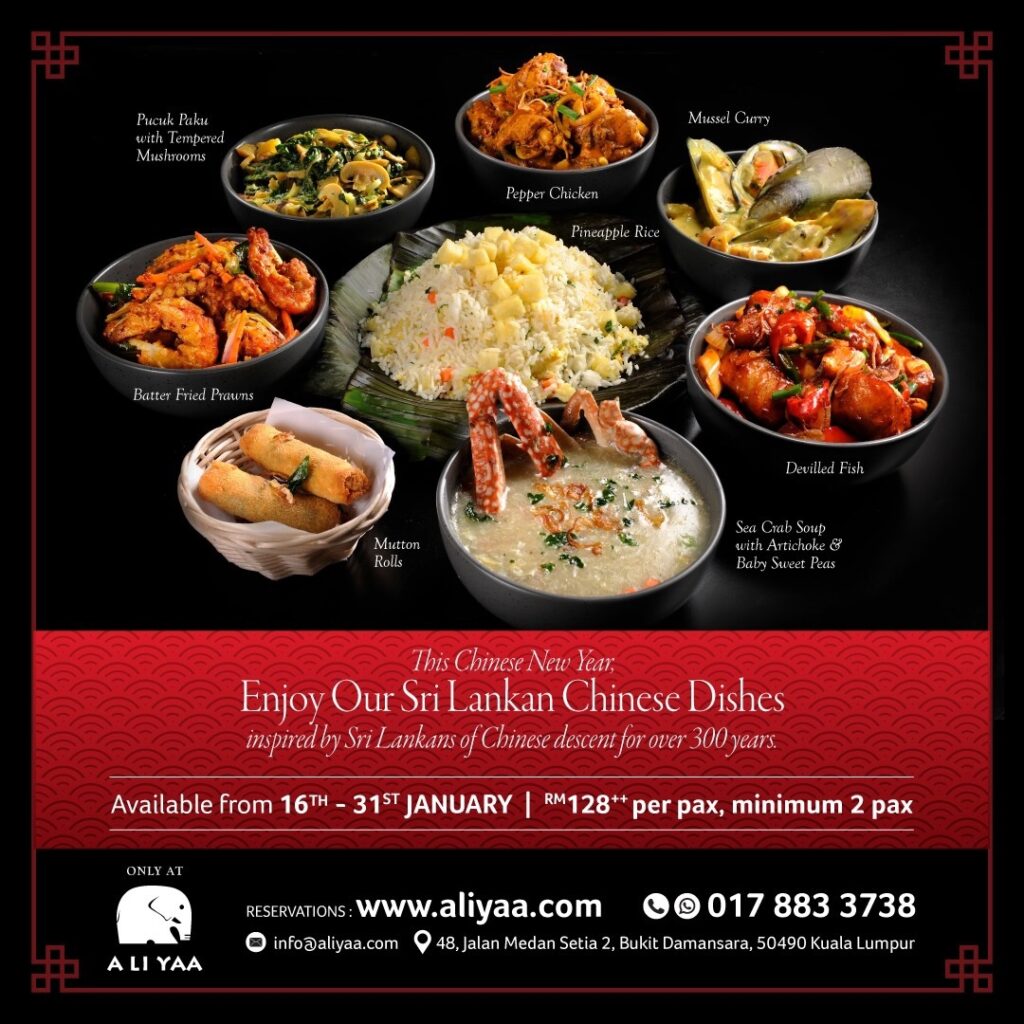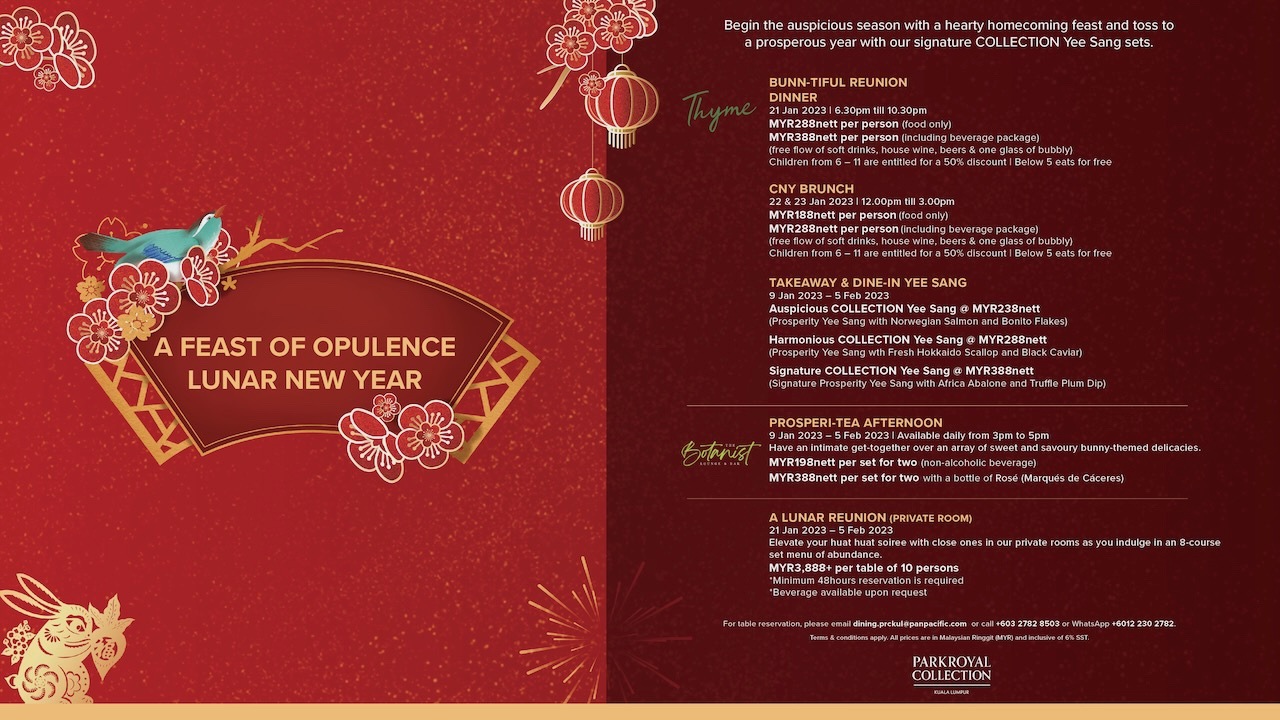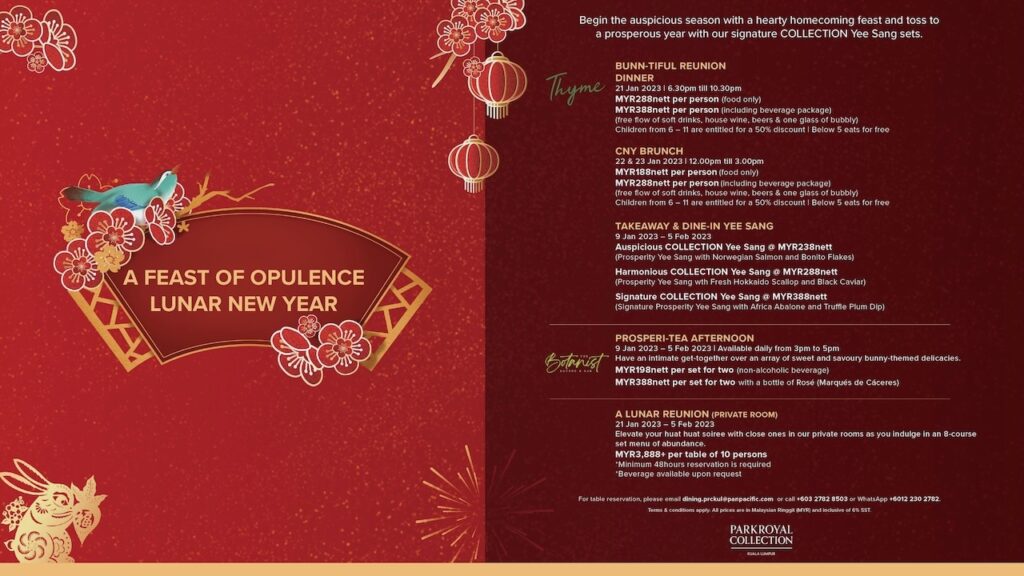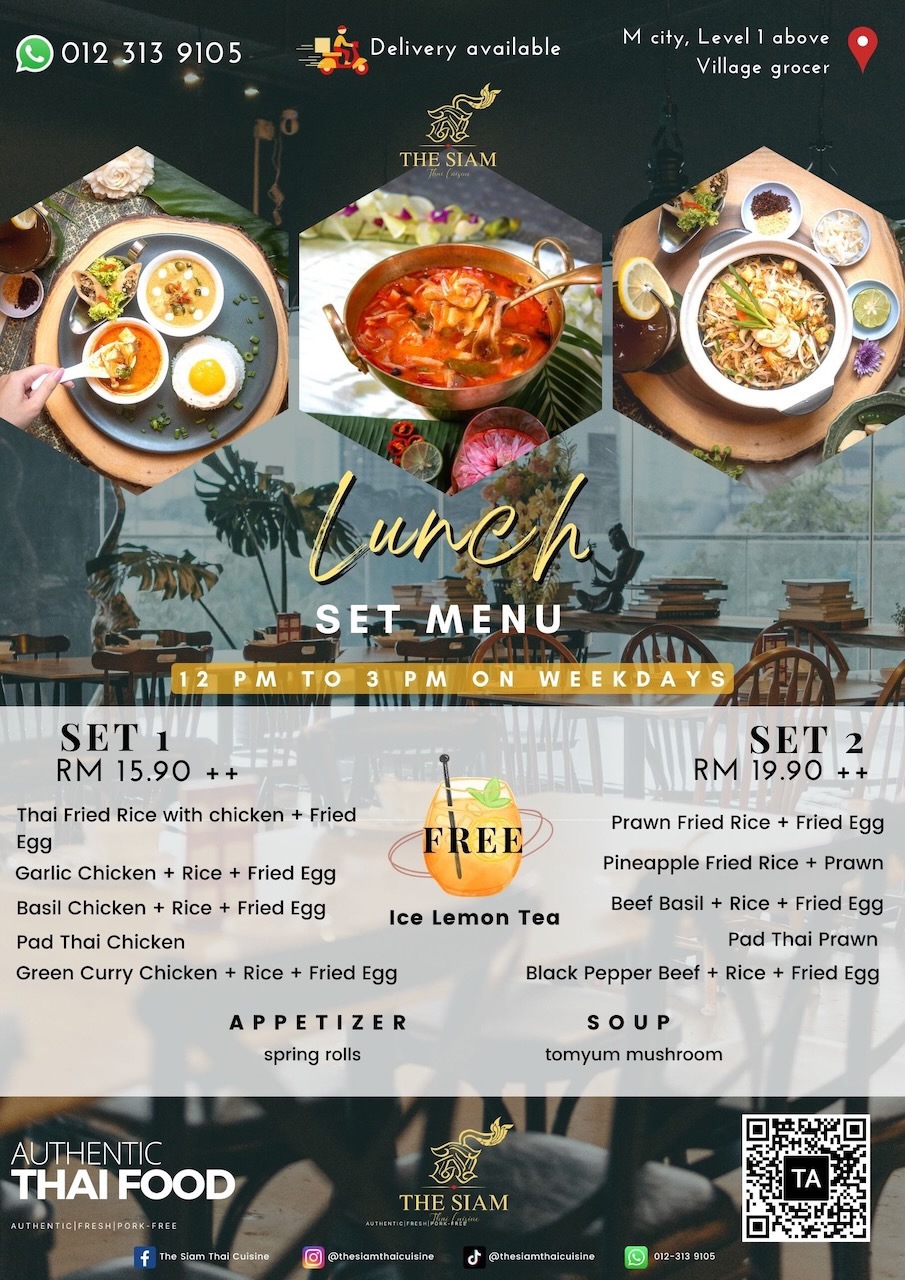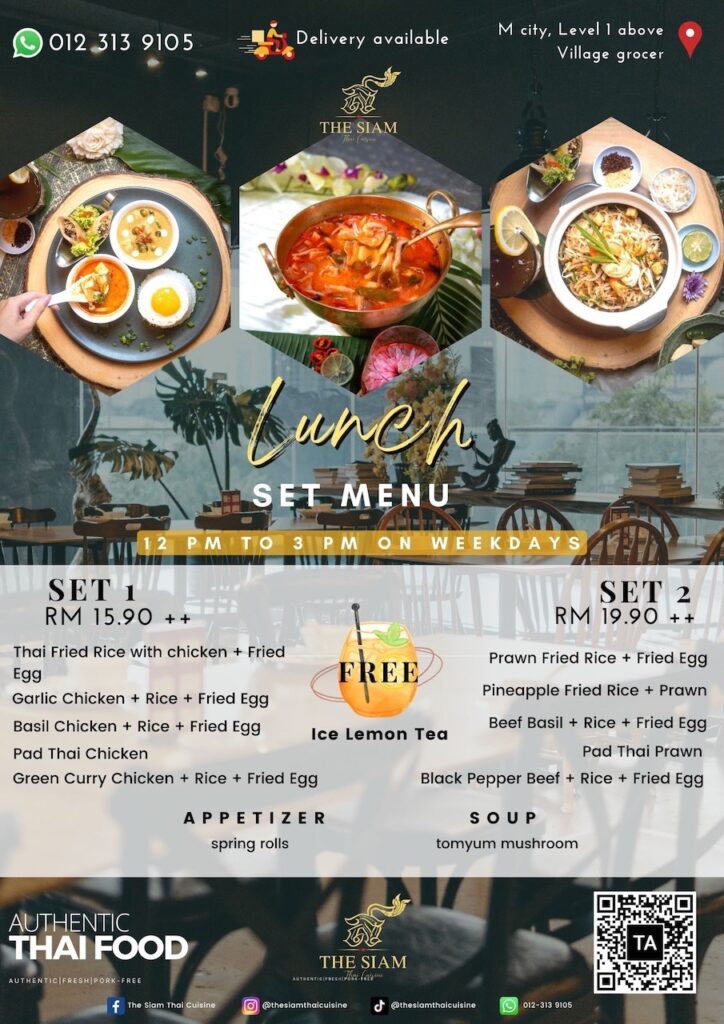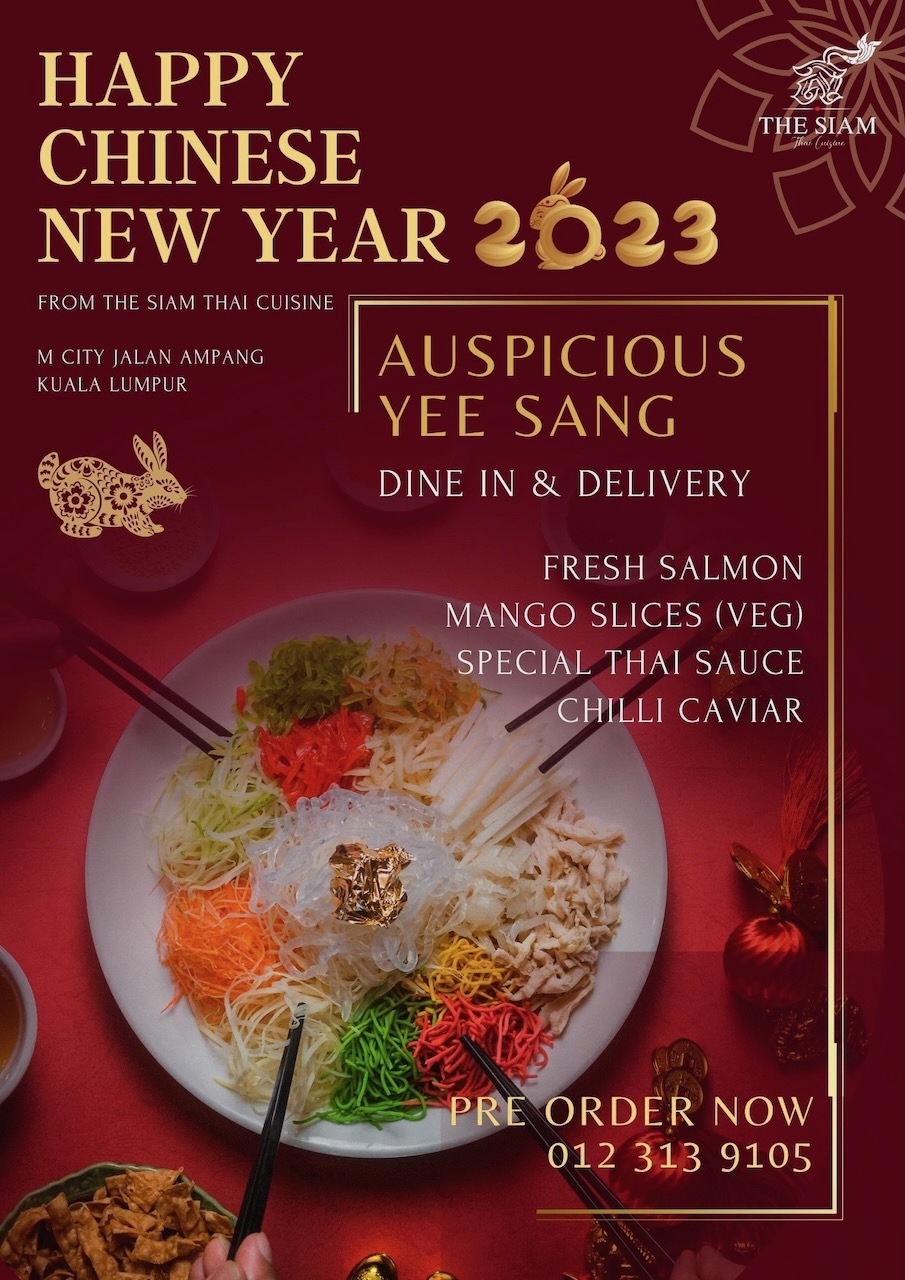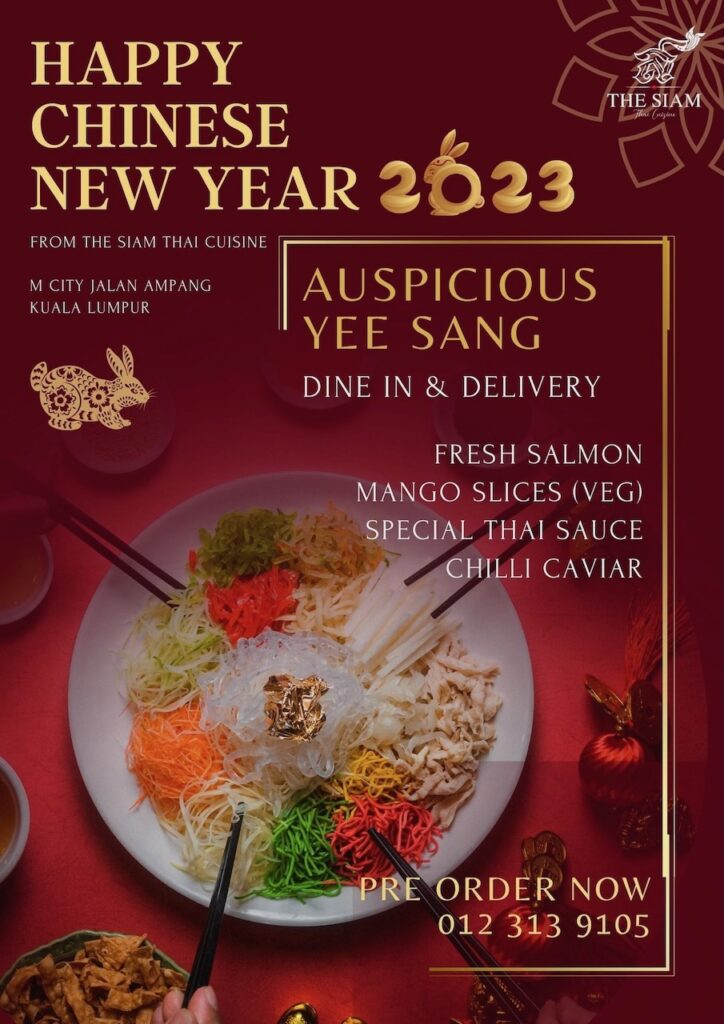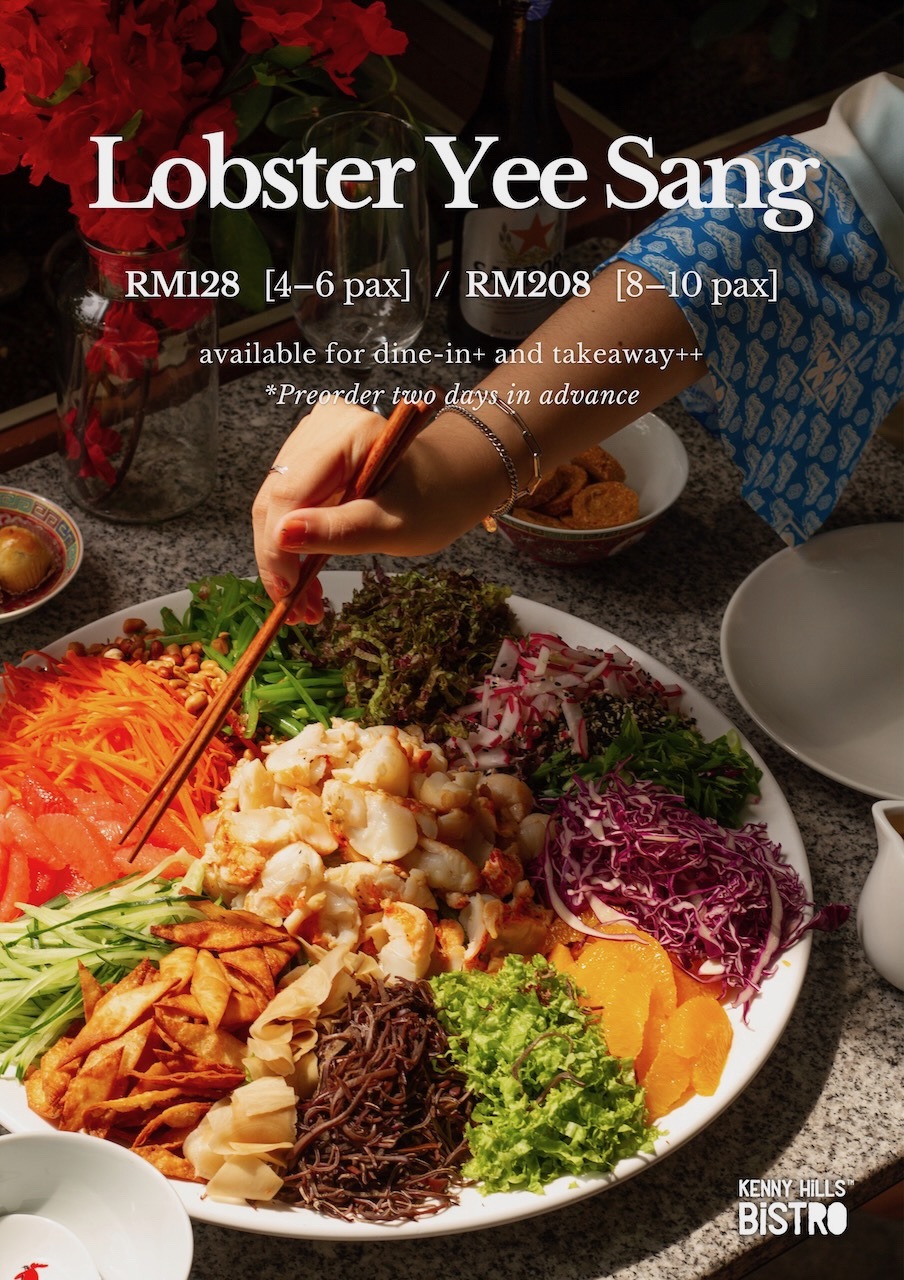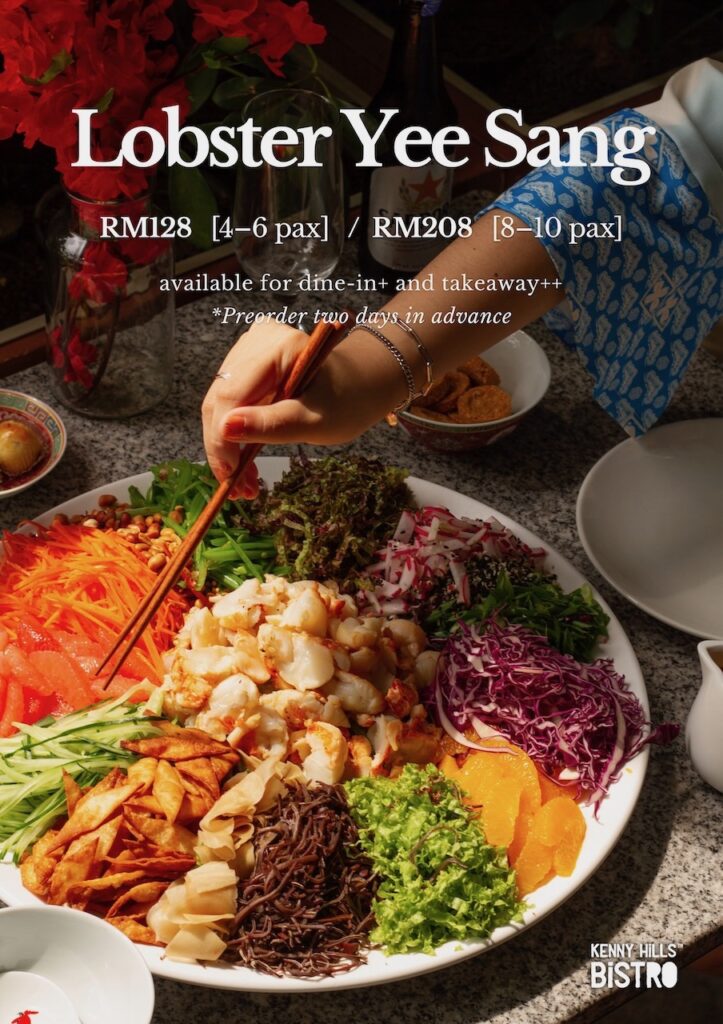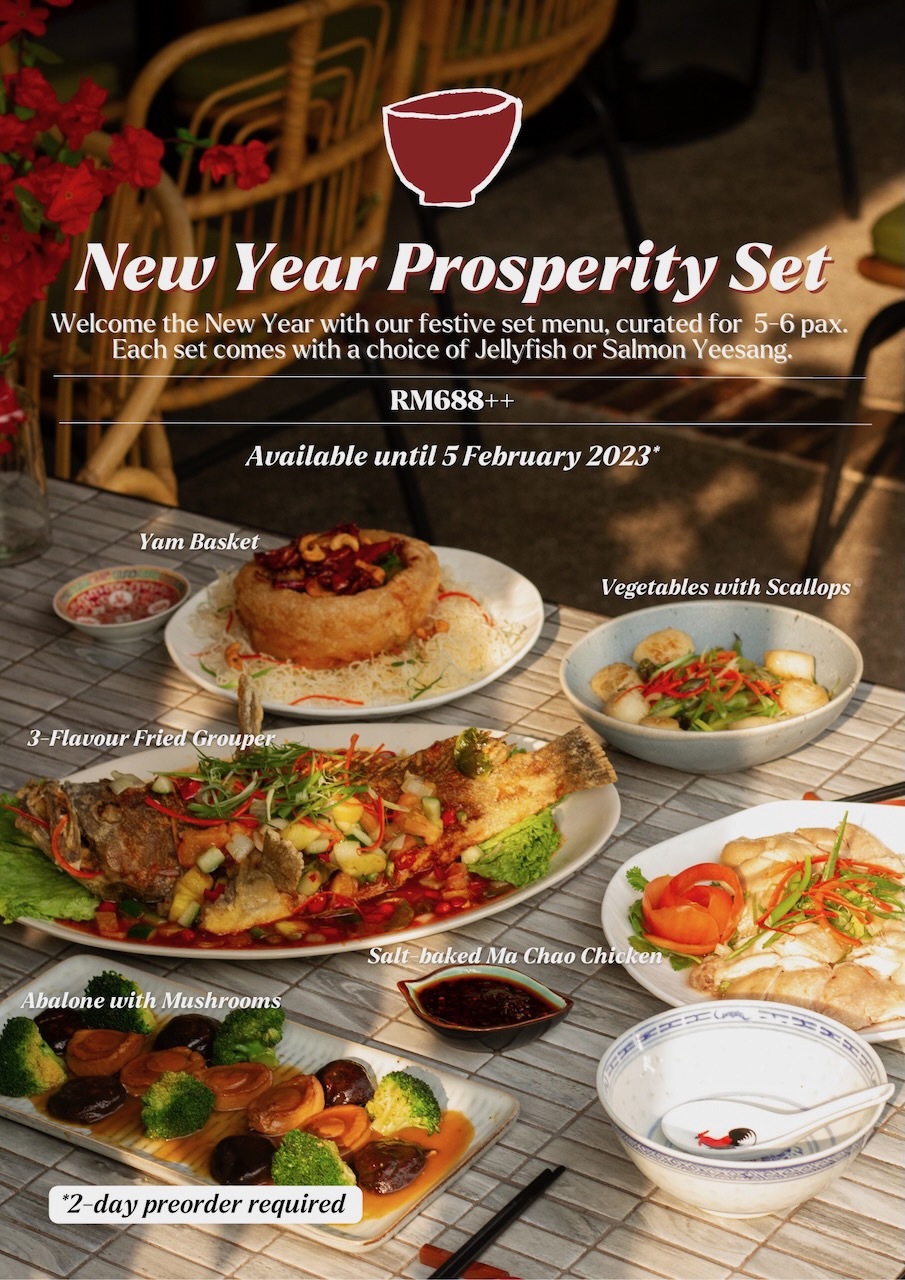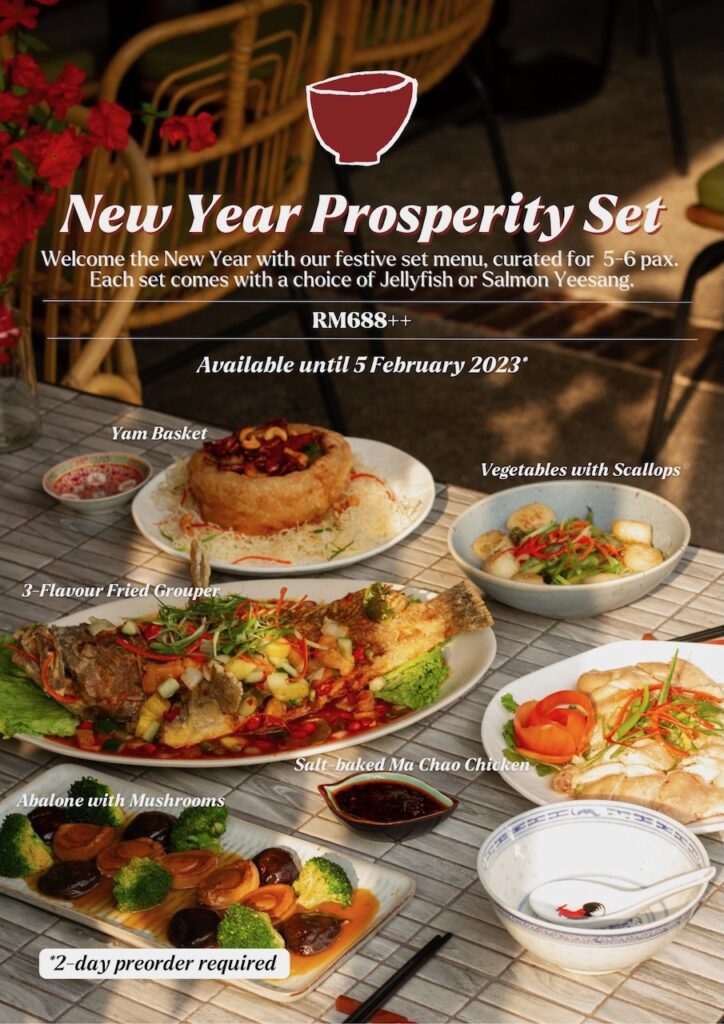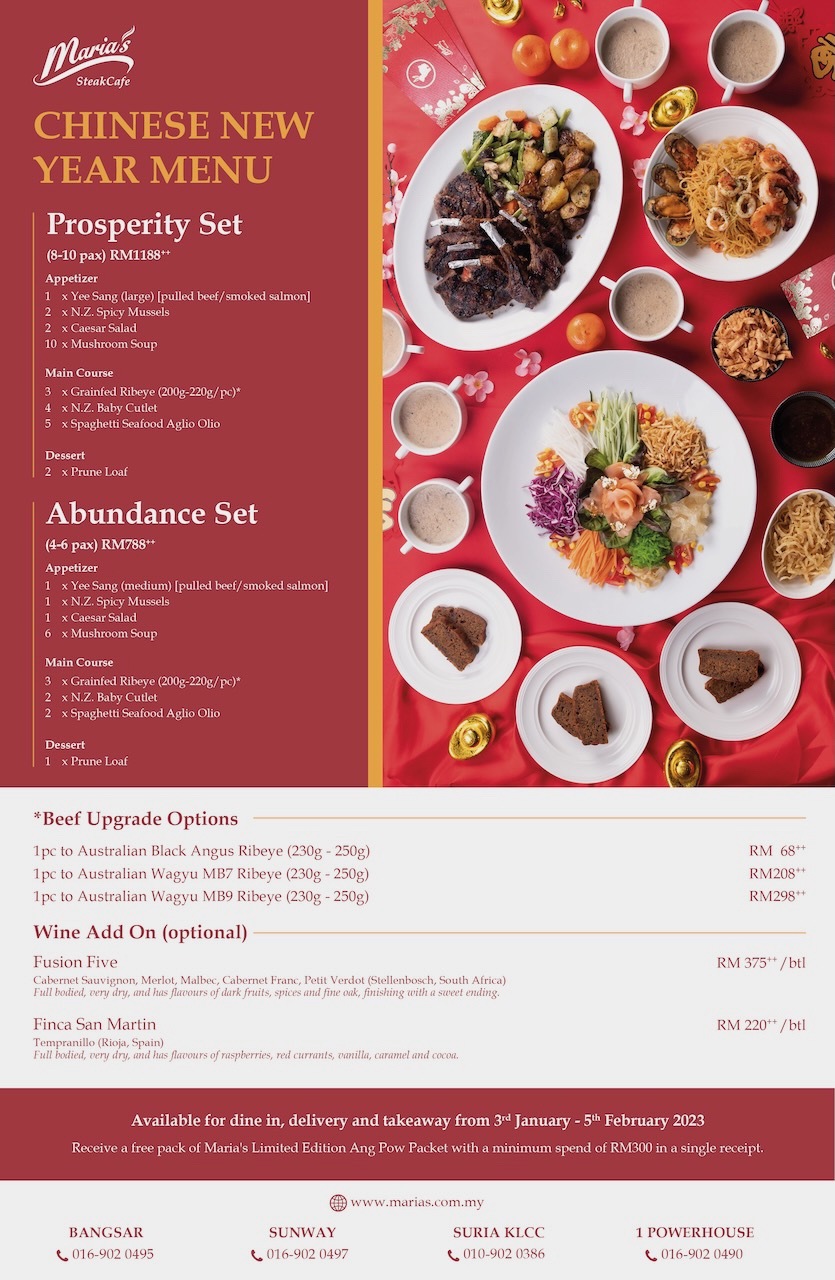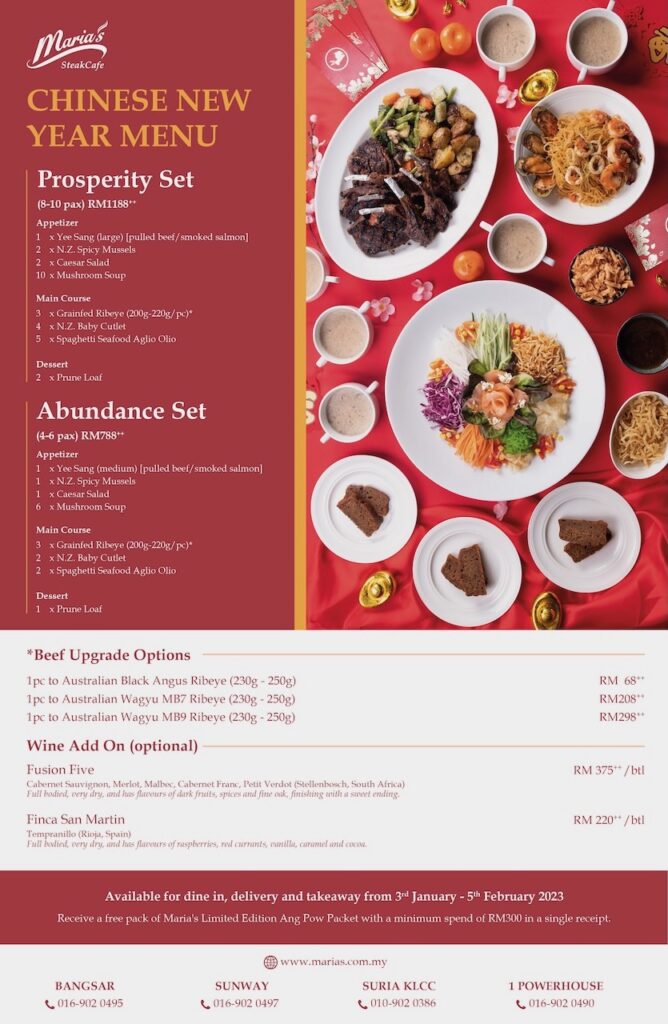 How will you celebrate Chinese New Year 2023?
Check out our top picks for every month in Kuala Lumpur here and stay up to date on KL's vibrant food scene here.