Tickets KL Bar – The Gin Show
Words: Jacob Weber
Photos: Monica Tindall
It's only five minutes into our visit to Tickets KL Bar and I'm feeling a little annoyed.
Because after studying the new menu, I've realised that they've already used all the good gin puns in there before I could use them in this article.
Five minutes later, after trying the first of many gin-based "libations and fortifications" – I really must meet the writer behind this menu – I am no longer annoyed in the slightest. Because when the drinks are this delicious and the concept so well-crafted, there is plenty of room for forgiveness.
We're here for a front-row seat to the third edition of the "show", and it's one of the hottest 'tickets' in town. (See what puns I'm left with?) The 2019 opening was all about agave. 2020, "Osaka Nights". And in 2022-23, gin takes centre stage.
The entire bar has been renovated and restyled; it's more vintage, more low-key, and more sophisticated than previous set-ups. It conjures up images of double-breasted pinstripe suits and wafting cigar smoke. You could say it's like a proper "GIN-tleman's club"… OK, never mind. I'll admit defeat.
Tickets KL Bar is under the same management as PS150, one of the biggest names in Kuala Lumpur's speakeasy game, and filled with as many hidden secrets and curious touches as you'd expect from one of the stalwarts of the secret bar scene. I don't want to ruin the surprise, but even opening the door to this place takes some head-scratching. Almost like a bulb has to go off, or something …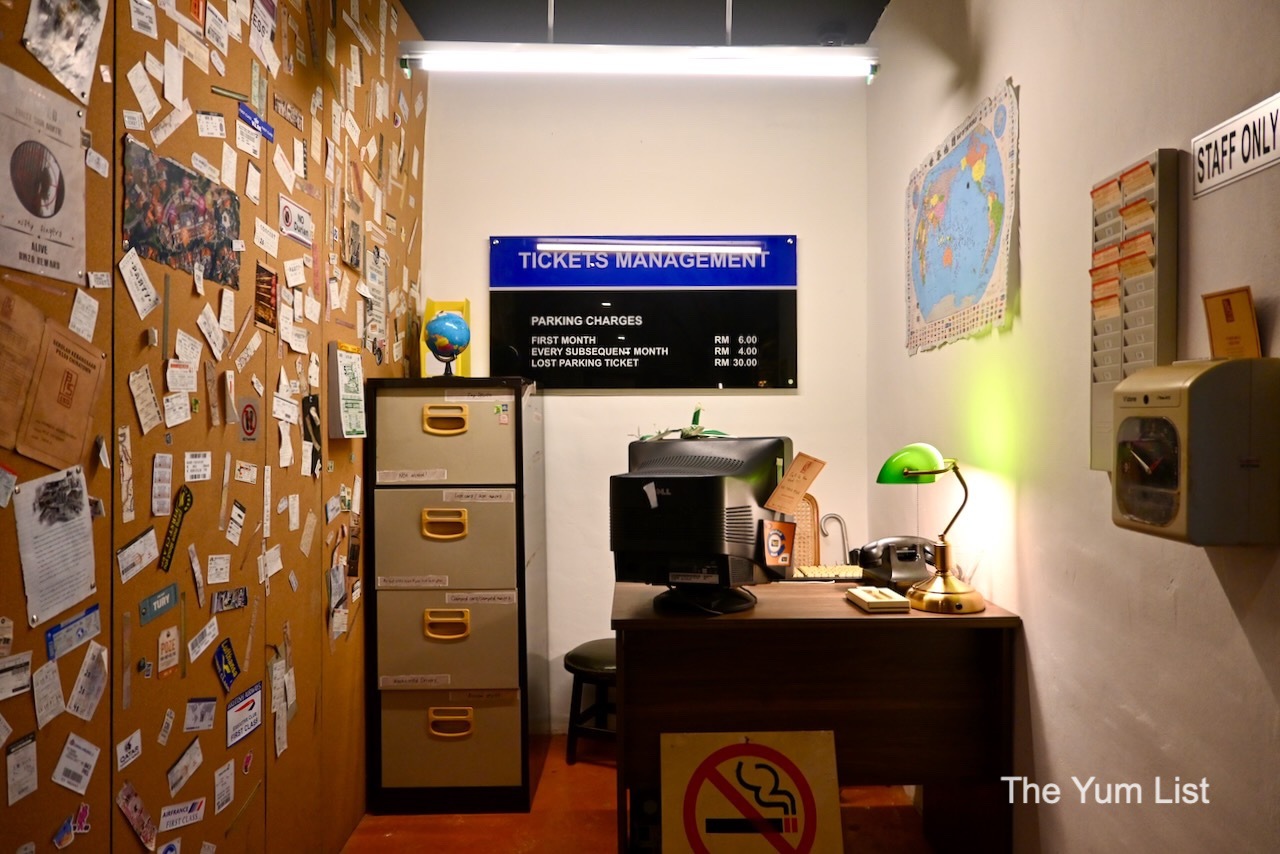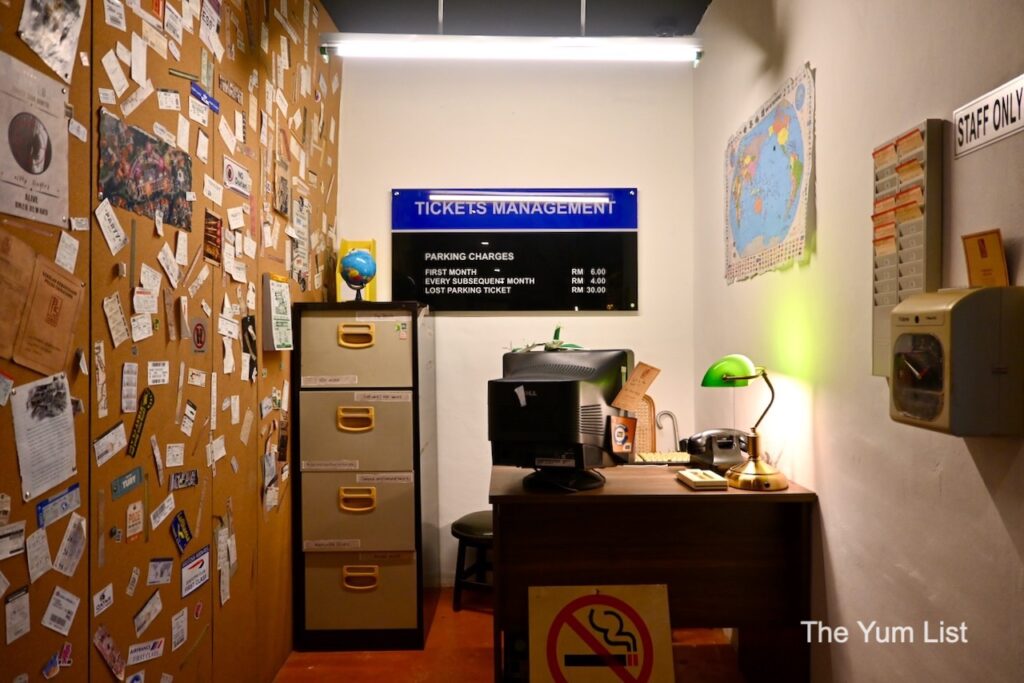 Inside, old carriage clocks, wooden furnishings and taxidermied animals present an old-school vibe that's somewhere between shabby chic and classy joint; a headmaster's study and a headquarters for a private member's club. A stuffed fox bares his teeth at you from above the bar; after another gin, I bare mine back. The clocks are all set to 1:50 (am/pm is at your discretion) as a homage to "the big boss" – one of those small details which add up to paint a very professional picture about this place indeed.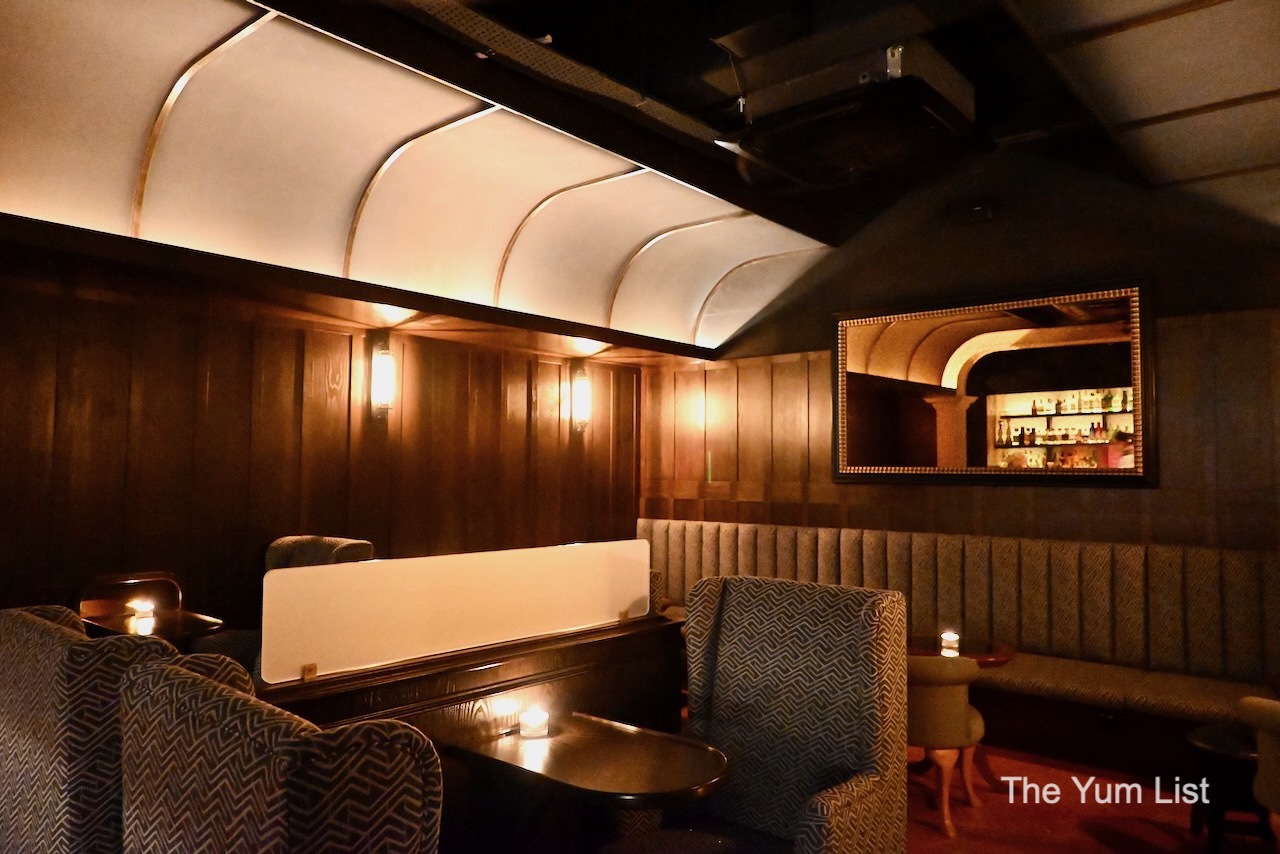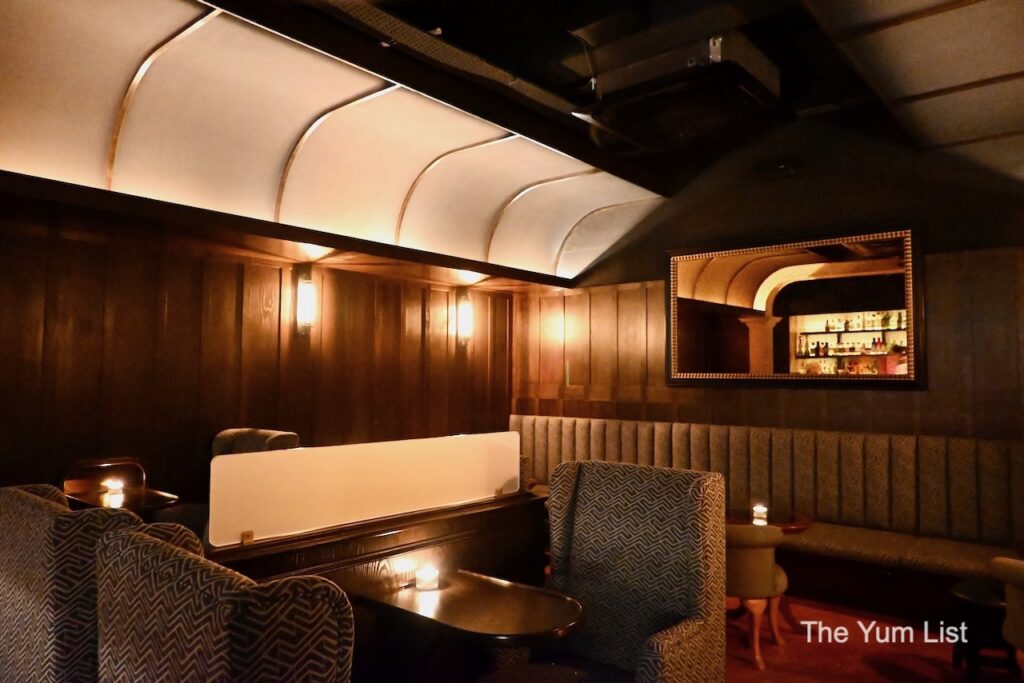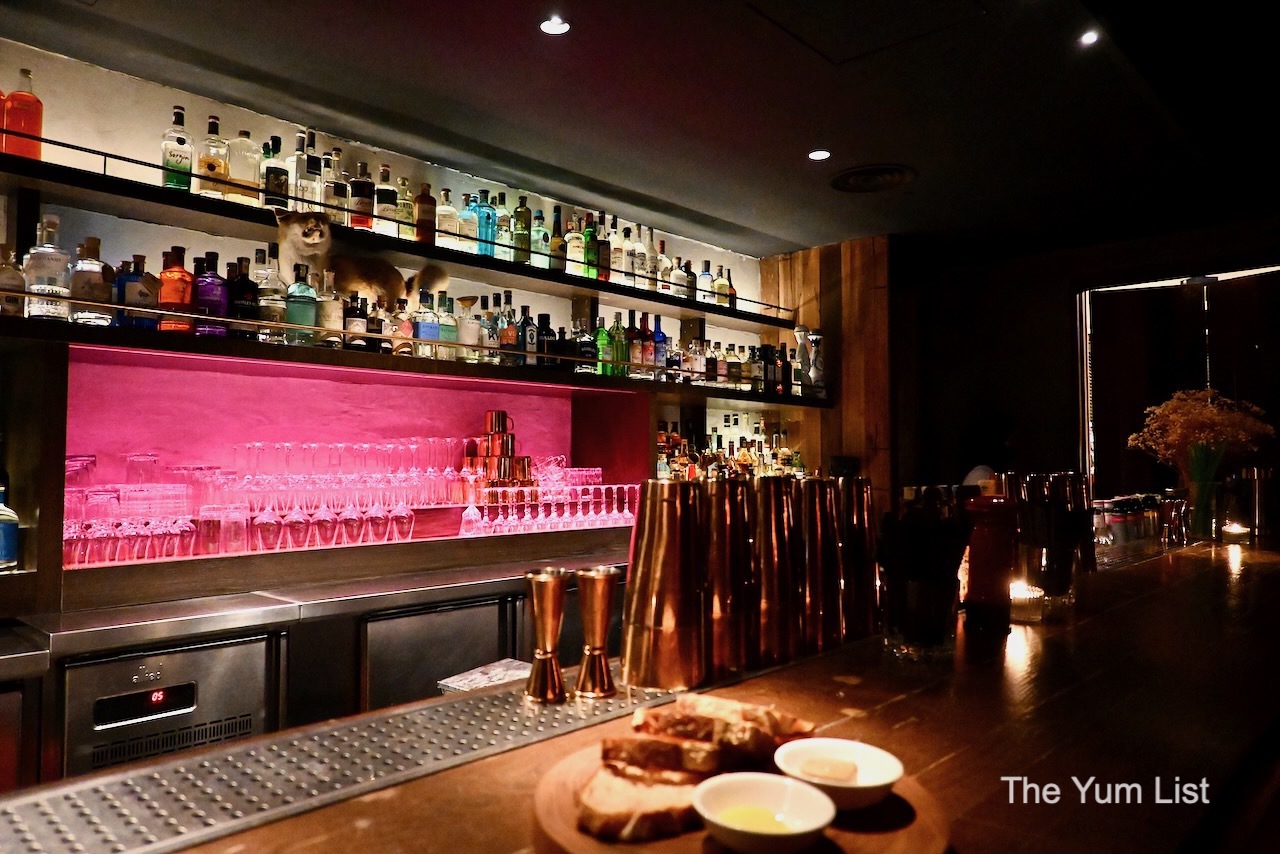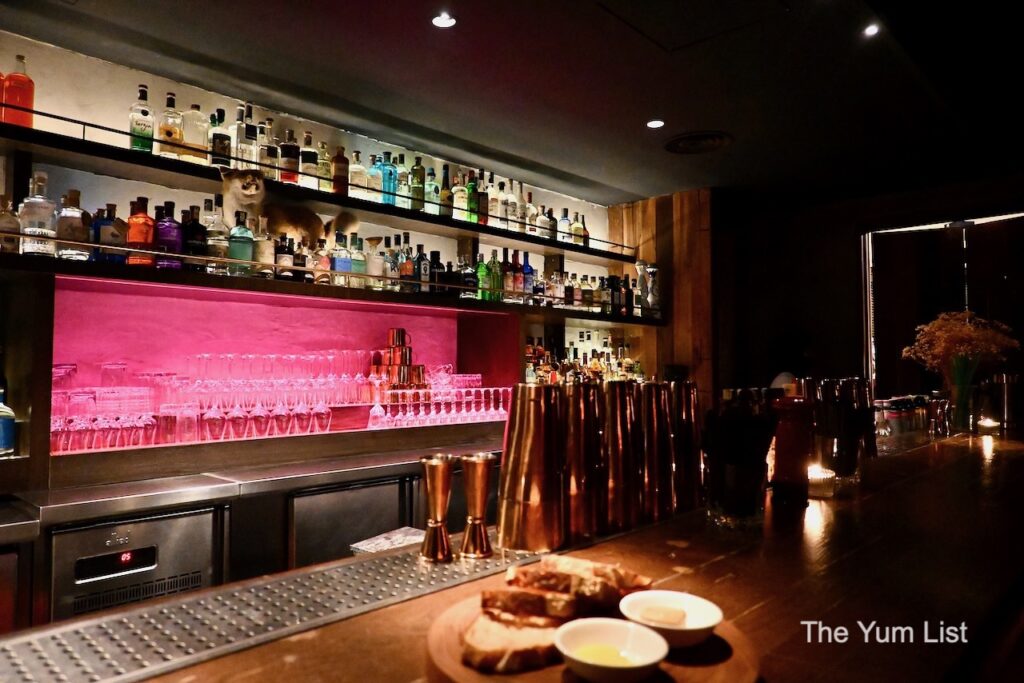 Gin Menu Tickets KL Bar
There are two categories on the new gin-forward menu: Ima-GIN-nation – featuring distinct signature cocktails and Re-ima-GIN – choices of gin and tonics. Every one is either inspired by classic cocktail recipes or exploring new ways to work with tonic pairings and garnish. The house's speciality is gin distilled or clarified with various local flavours like pandan and mango.
As you can ima-GIN (sorry, not sorry), we want to try as many as possible. It's not hard to be tempted; the menu itself is a work of art, a beautiful little cardboard-cut-out-picture-book-style thing with gorgeous illustrations and GIN-spirational quotes (Ha! I'm keeping that.) from various famous and intelligent people, so you know you're in good company.
We start with a Moon River (RM48), a "specially curated milk-washed cocktail", so-called because the square of 85% dark chocolate atop the perfectly-formed ice cube represents the shadow of the moon in a river. Told you everything was well-crafted. And this cocktail certainly is; featuring peppermint-infused gin, salted caramel and vanilla syrups, with a little lemon juice for sourness, it's beautifully balanced and very smooth. It tickles all your taste buds before bashing a few brain cells for good measure. It's sweet without any hint of sickliness, a kind of Christmas-sy comfort about it.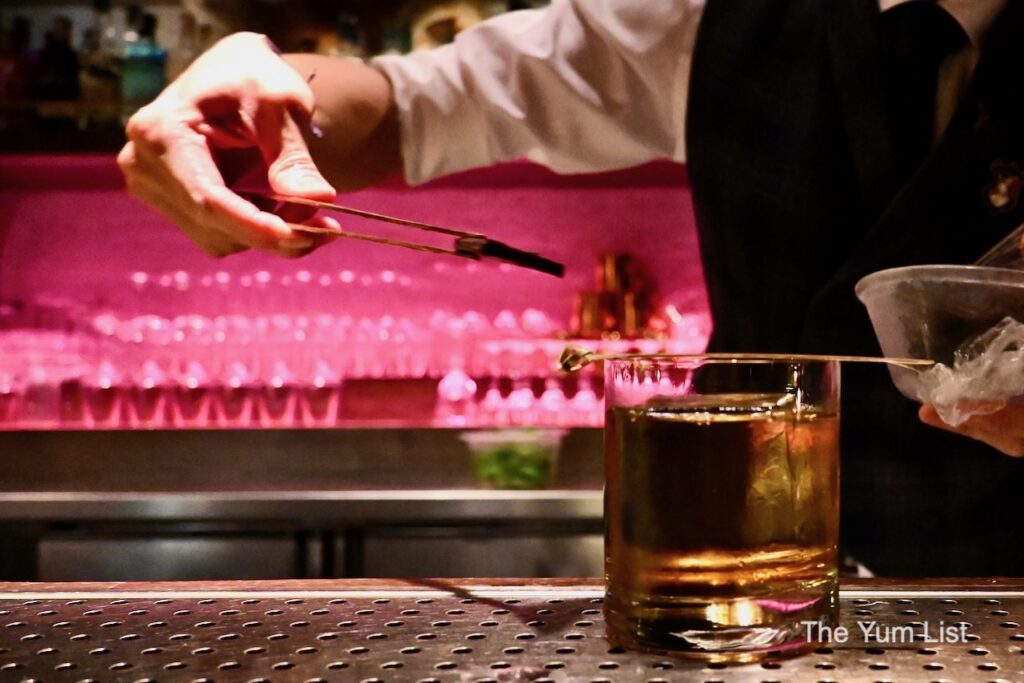 Next up is a beverage named after a different time of day; Before Sunrise (RM48), inspired by the classic 'Bramble' cocktail. Tickets' version introduces mango as the main actor – it's deliciously sweet and velvety smooth all at once, neither too sharp and tangy nor thick and cloying. Homemade cinnamon honey gives it a natural sweetness, with refreshing citrus notes from the lemon juice. The gin is a London Bulldog dry, which has been cleverly distilled with mango to create a crystal-clear concoction with a far higher proof than the original – be warned.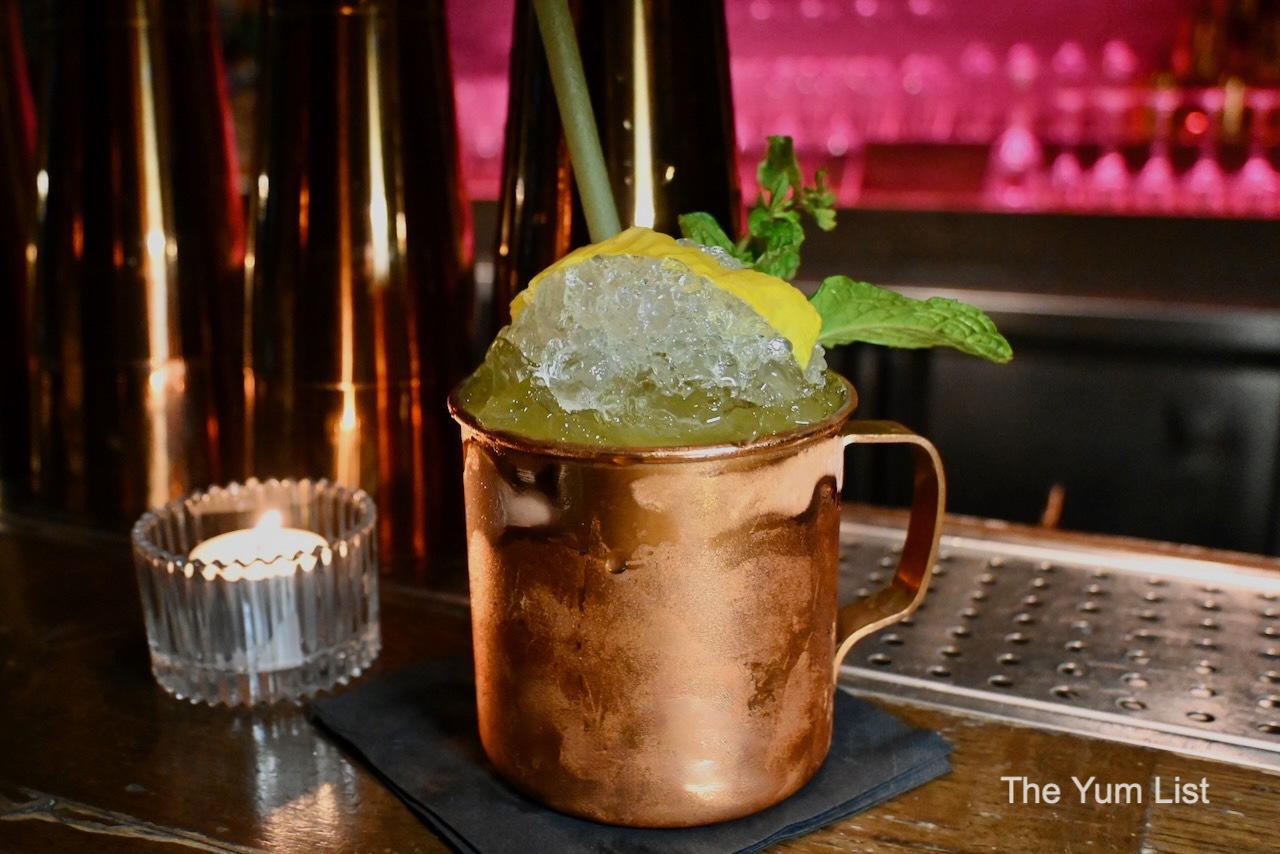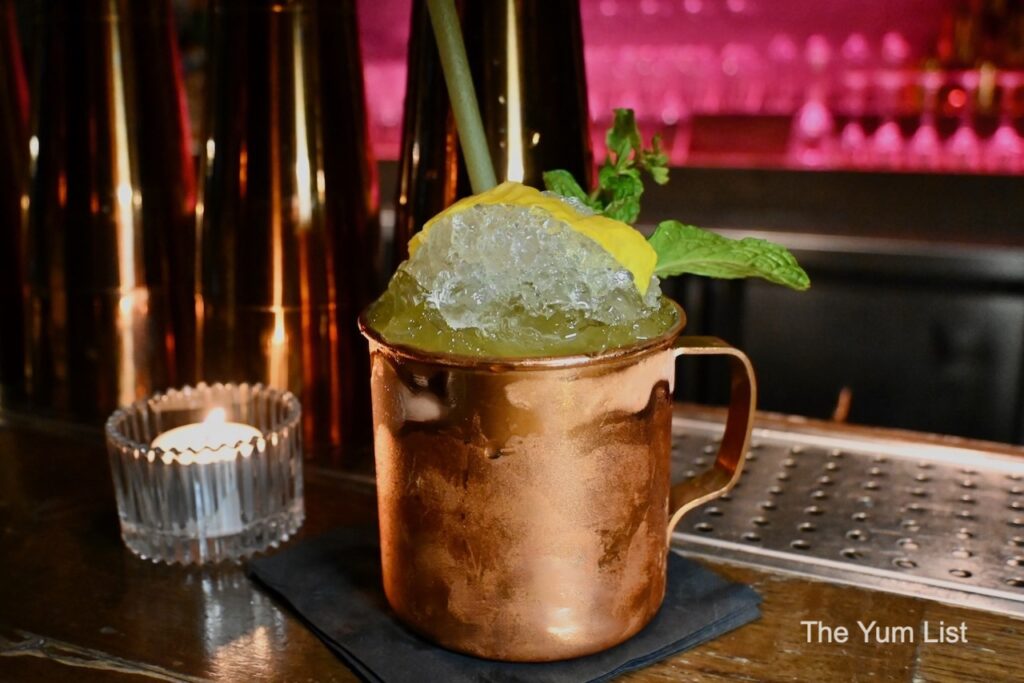 Ink (RM38) is a zesty floral number with a clever little party trick. Butterfly pea changes colour as you add citrus to it, so pouring a little homemade citrus blend into this glass will feature on many an Instagram feed, we're sure. It's a little sweet, a little sour, and all kinds of refreshing.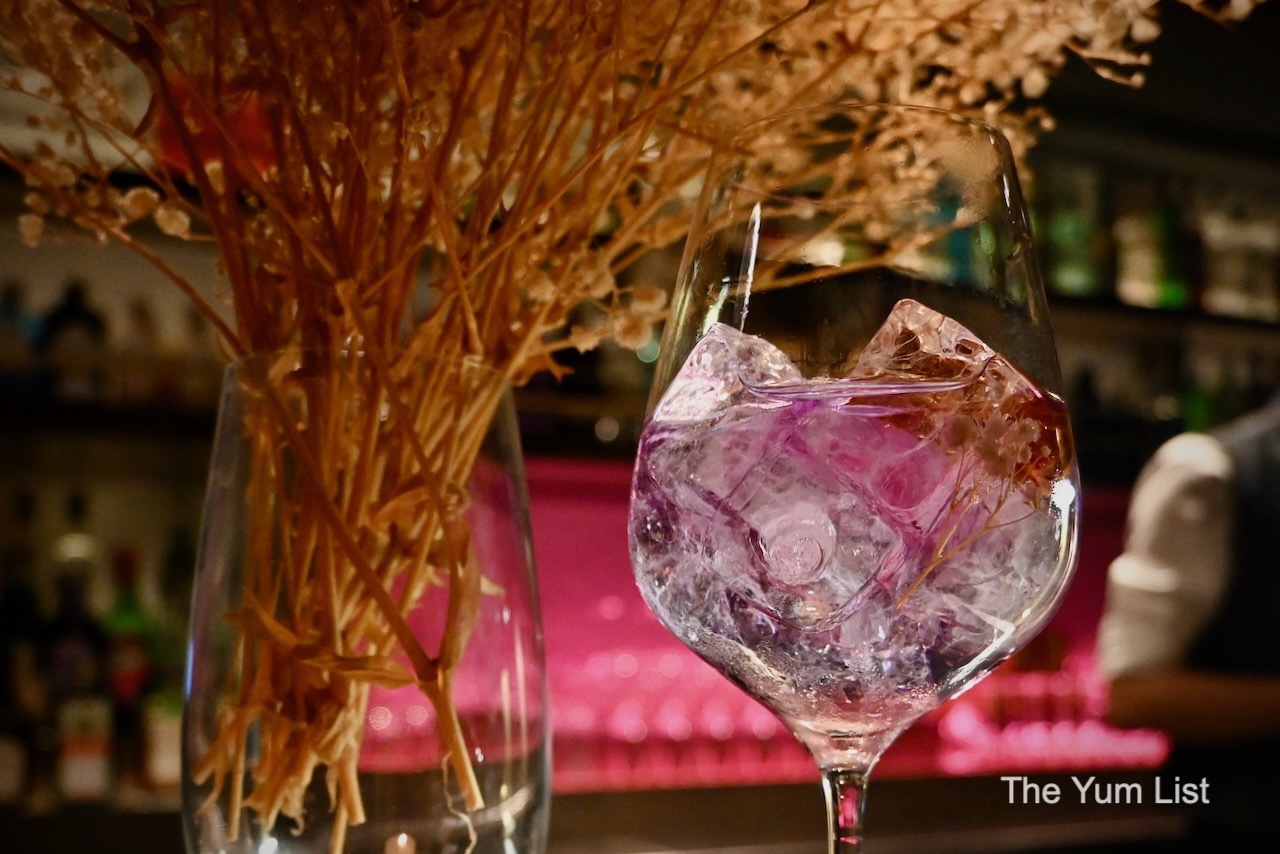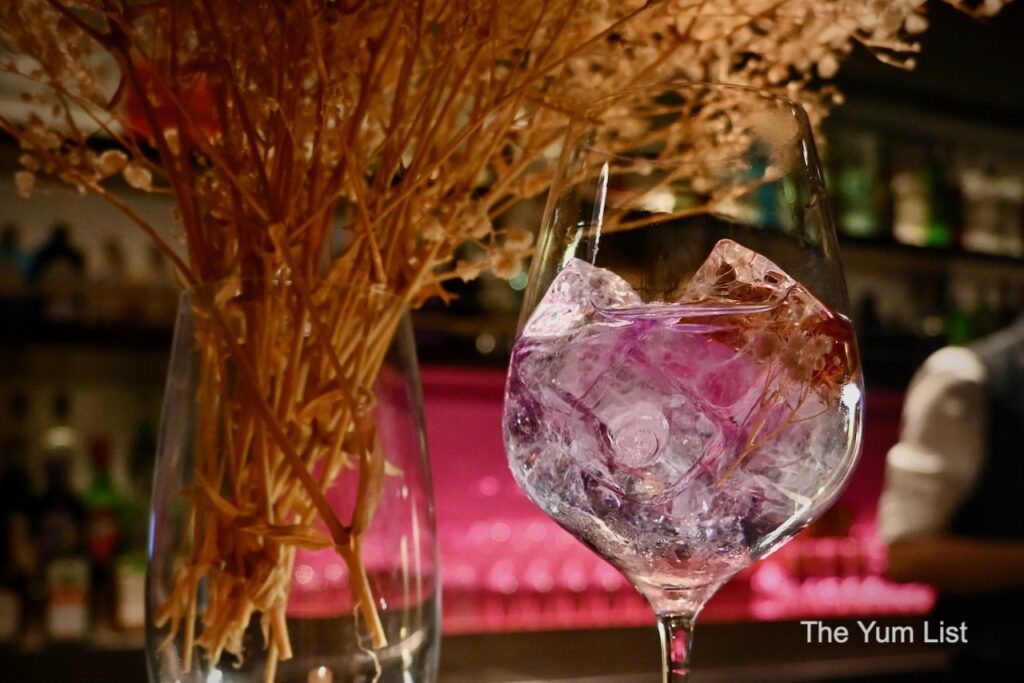 Talking of tricks, Smoke on Water (RM48) has something up its sleeve as well. Our bartender Ryan whips out a cool little contraption, which we learn is some kind of smoke gun, and fires a perfectly formed 'wood-infused smoke bubble' that falls neatly into the rim of the glass. It's not all about aesthetics, but aroma, too; the bubble preempts the earthy notes of this cocktail, which features Old Tom gin, citrus bianco vermouth, and Fernet-Branca. It's not too bitter – there's a nice hint of zest – and the novelty certainly doesn't get in the way of the flavour.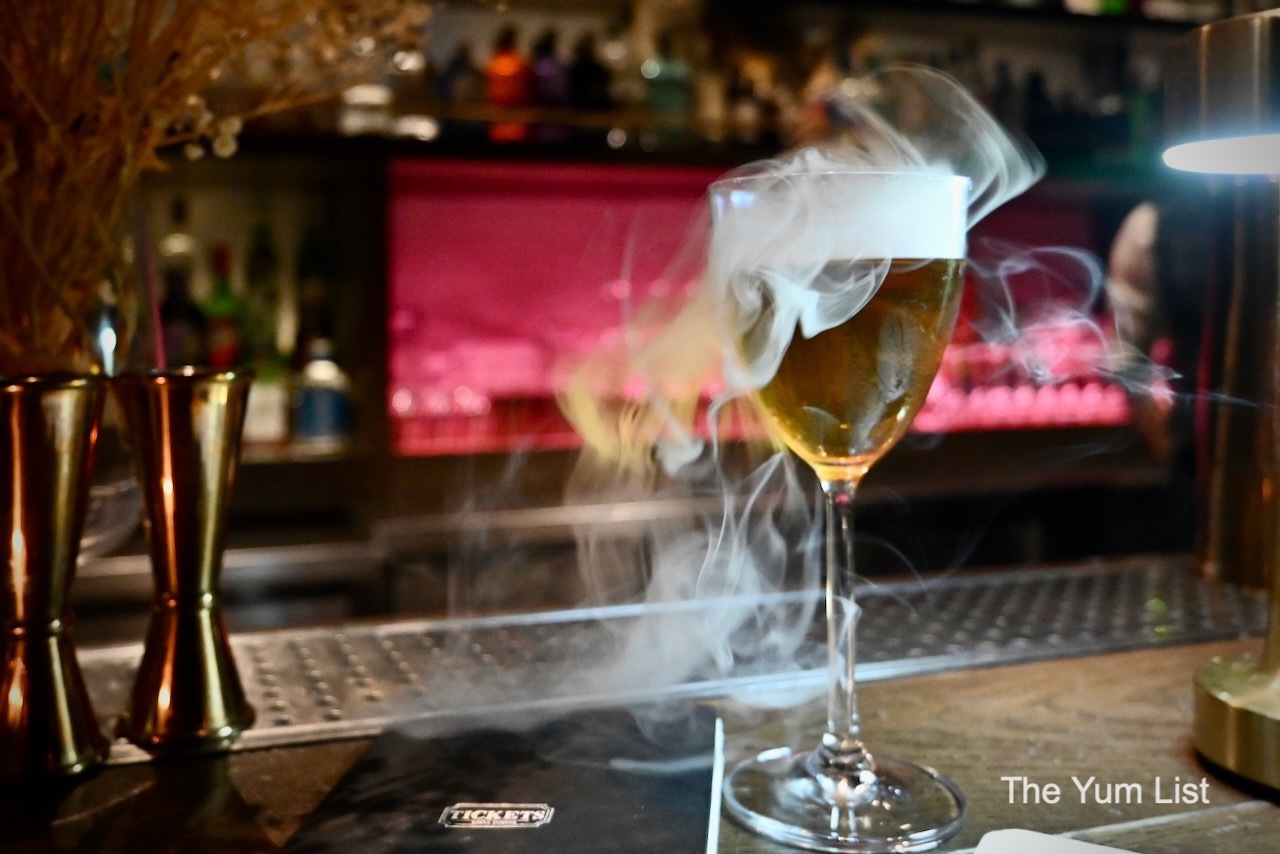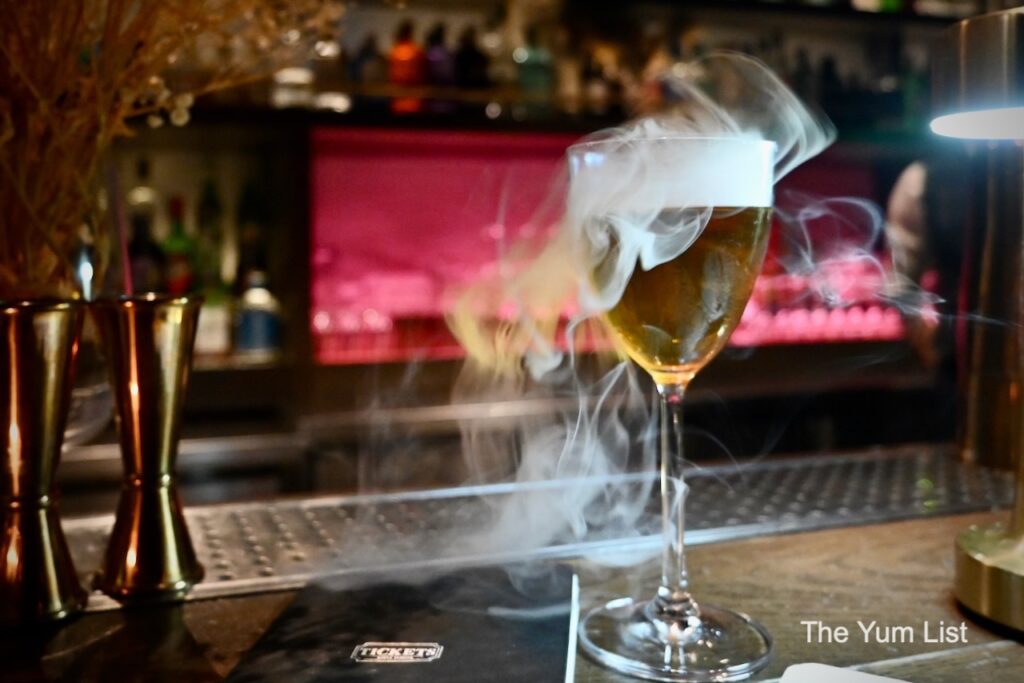 We decide on the Kraken (RM48) next, and this gets my nod for the cleverest cocktail on the menu – and it is up against some stiff competition. It's inspired by the Dirty Martini, and there's a very cool concept behind its name. To look at, Kraken could be a glass of spring water; perfectly clear, practically see-through, and no hint of what lies beneath, lurking in the depths. But as the menu so poignantly points out: "don't think there is no danger because the water is calm". Take one sip of this – and it's (wo)man overboard. Olive distillate gin, secco vermouth, and lemon zest served with an ingenious brush of squid ink on the inside of the glass; it's a feisty, fiery, spirit-forward drink, the stuff of sea-going legend. The "drunken sailor" – if you know your sea shanties – could have fallen victim to this.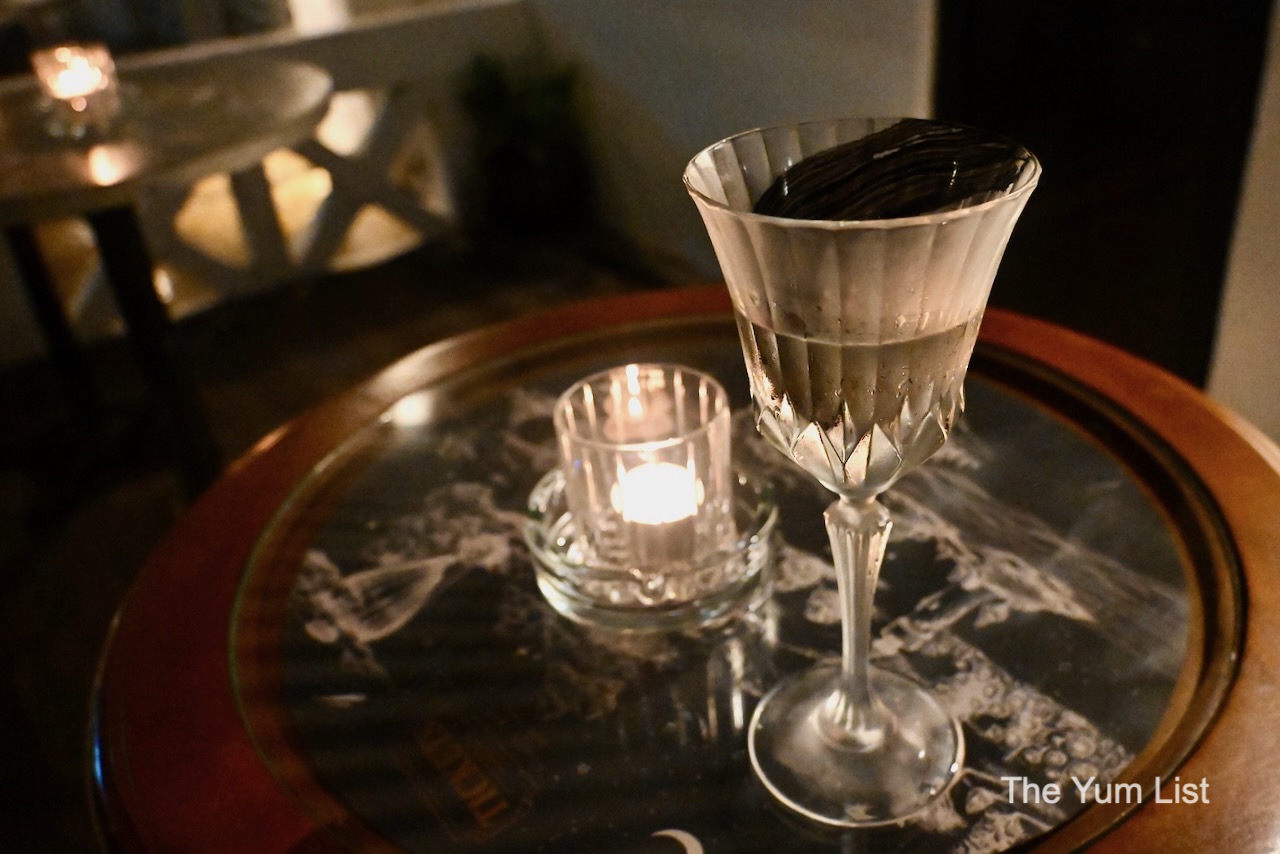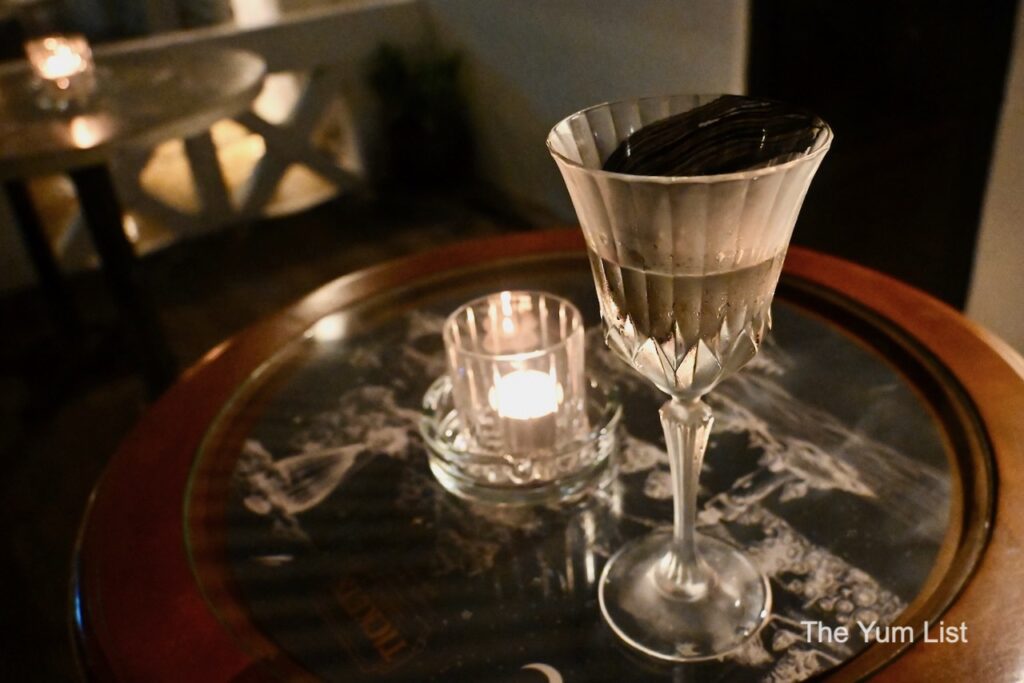 The final flourish from the special gin menu is the Reverie (RM48); a refreshing, well-balanced finish to proceedings, bitter and sweet and sour all at once. Nothing is overpowering, and there's plenty to savour. The name comes from the translation of 'reverie' as 'daydream', inspired by the relaxing lavender notes from the syrup and garnish. It really is all very thoughtful.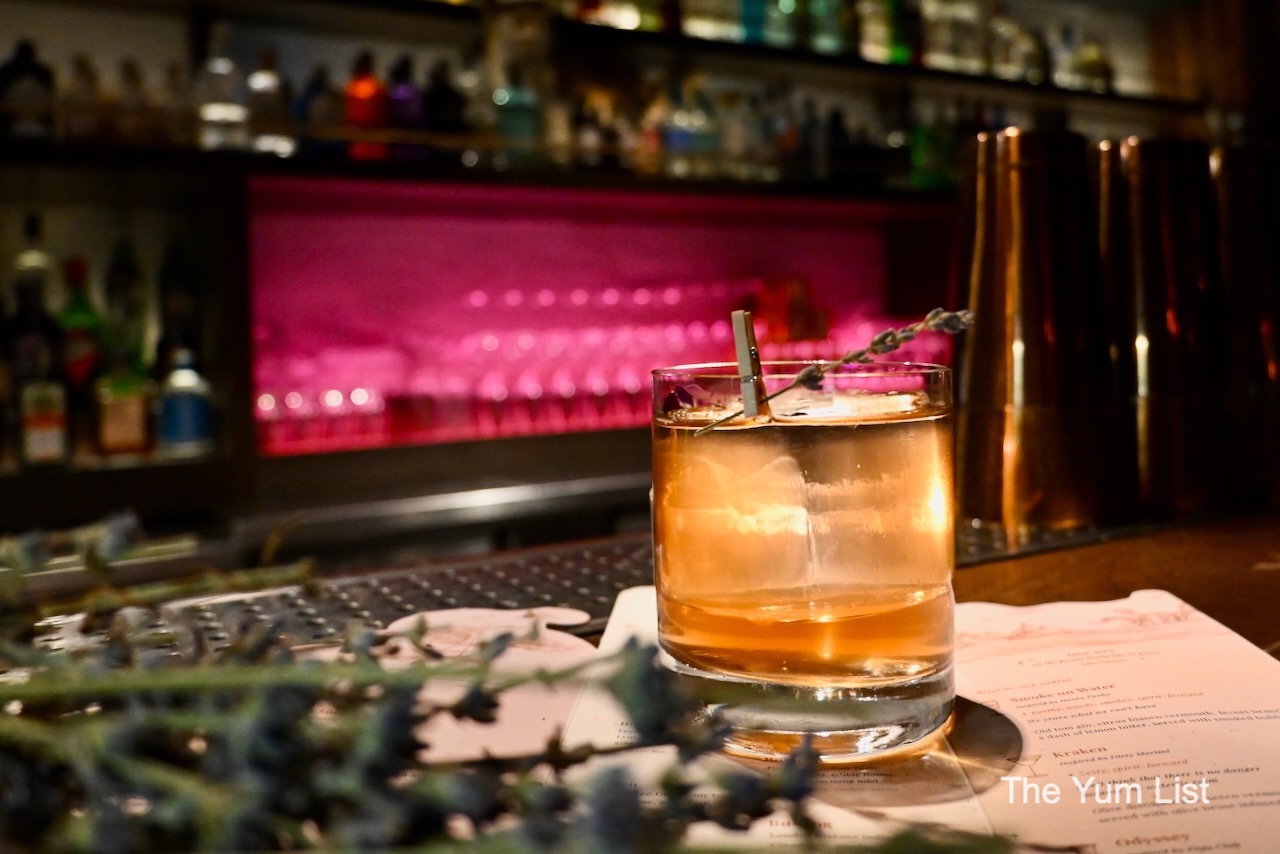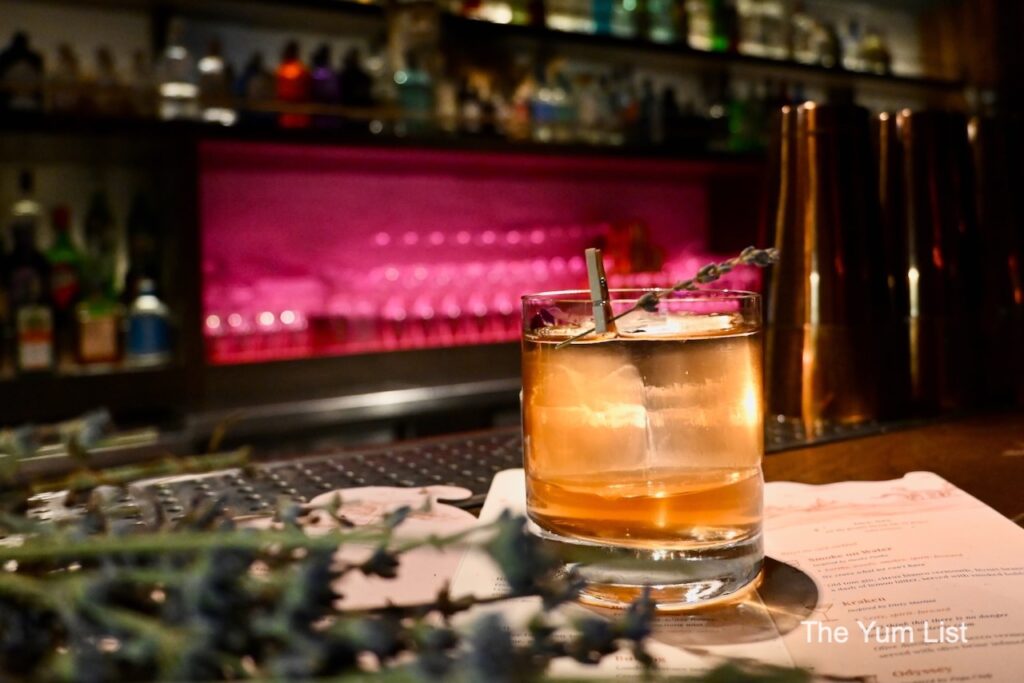 Food Menu
There's no way I could have made it through the new gin menu without some kind of carb-heavy dish. Maybe not the most ima-GIN-ative choice (can't stop, won't stop), but we choose the Triple-Cooked Fries (RM22), which prove to be the ideal supporting act. Skin-on, nicely cut, cooked to crispy and fluffy perfection – what more can you ask for?
And then we try the Tri-Coloured Corn (RM19), and I'm wishing I'd asked for that instead. (Although, getting both was a great decision). This is so delicious and rich that I naively have to ask if they're sure that this is vegetarian – there's really no meat or at least animal fat in this? Nope – just skillfully charred corn dressed with high-quality, creamy butter. Don't order this to share because you'll struggle to do so.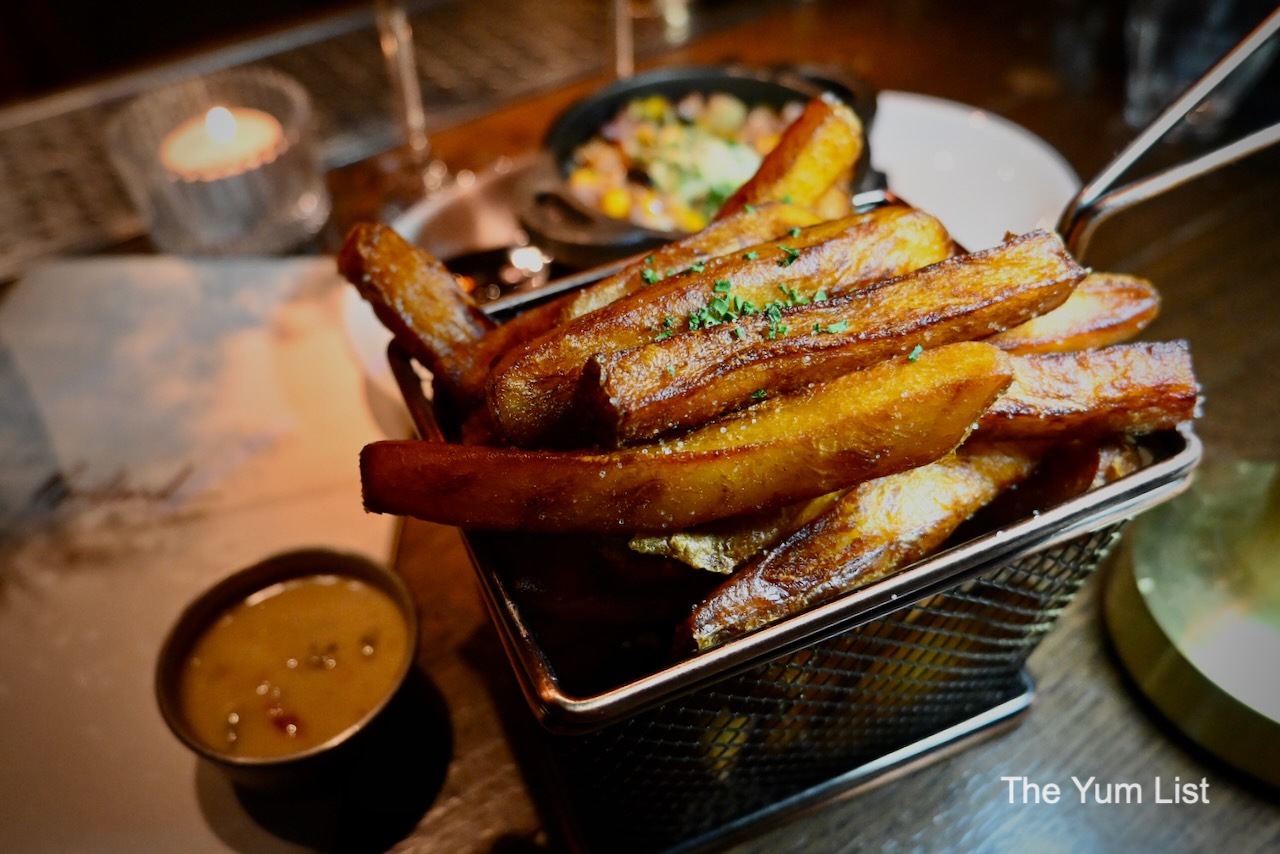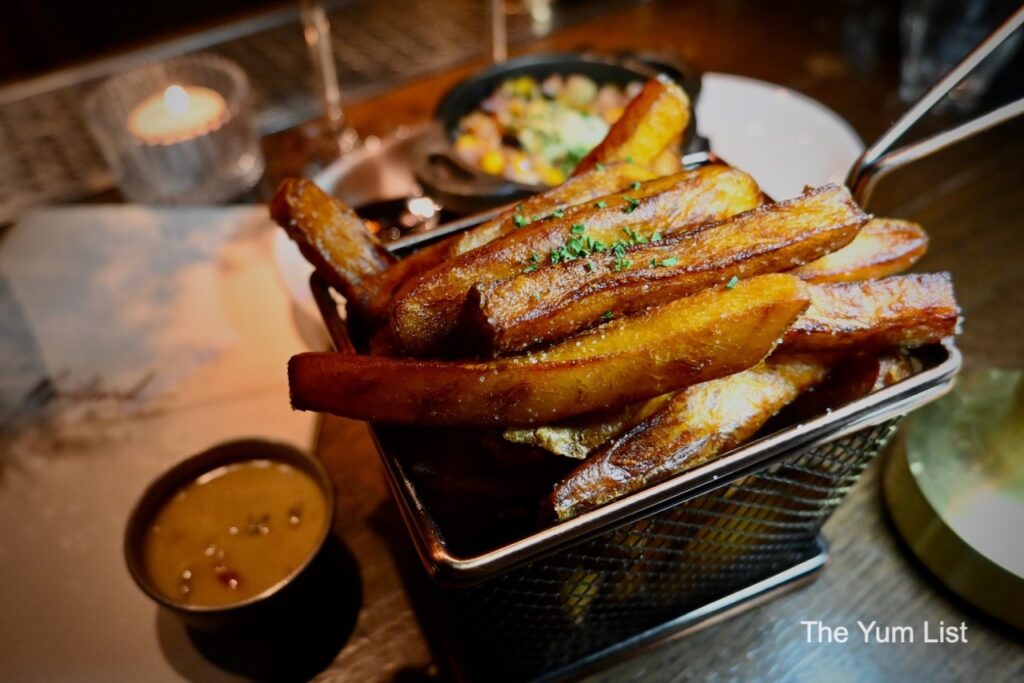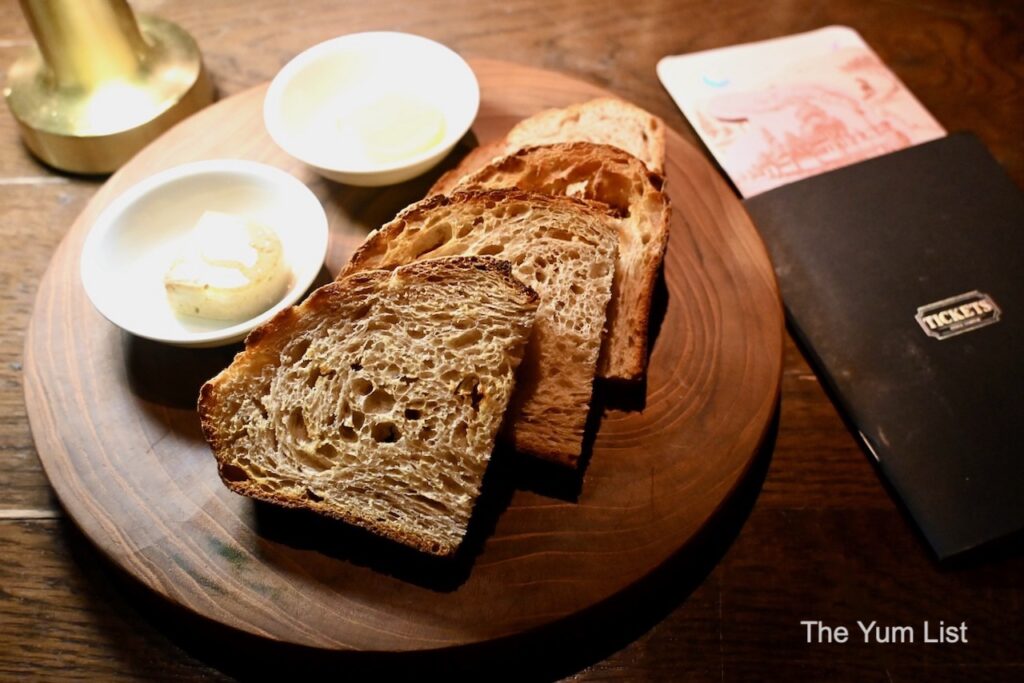 As you can tell, our visit didn't focus on the food – but that doesn't mean you don't have options. The food menu is provided by Maillard Grill next door: a steakhouse with a serious reputation. Having looked wistfully at their butter-aged steaks through the window on our way home, we suggest you come with an empty stomach.
Reasons to visit Tickets KL Bar: an exceptionally-crafted gin menu with unique distillations, interpretations of classic cocktails, and incredibly creative signatures; a cosy, comfortable, vintage atmosphere in the true speakeasy fashion; expert bartenders and great service; a rewarding evening out, full of interesting touches and clever flavour combinations.
Tickets KL Bar
G05A, Ground Floor Republik Damansara,
1, Jalan Medan Setia 1, Bukit Damansara, 50490 Kuala Lumpur
Tickets Bar Kuala Lumpur Opening Hours
Monday: closed
Tuesday-Sunday: from 6pm til late.
Find more KL bar recommendations here, and stay up-to-date on the latest gourmet and travel happenings around Malaysia here and here.