Gyuden Yakiniku – Japanese Grill Restaurant
Words: Amanda Chin
Photos: Rich Callahan
Once in a while, I like to binge on meat as I hardly eat it at home, so when Monica asked me to eat at Gyuden Yakiniku… you know my answer already. 'Yakiniku' means grilled meat in Japanese, so yes, I'm going to walk you through the insane cuts of premium Japanese wagyu we had, and I thoroughly recommend coming on an empty stomach. You'll see why below. Getting to the place wasn't complicated either. Nestled in between quite popular eateries in The Hub SS2 in Petaling Jaya, you'll find the newly opened Gyuden Yakiniku. There is a car park downstairs (you'll need notes lesser than the RM50 to pay for the ticket) and plenty of street parking.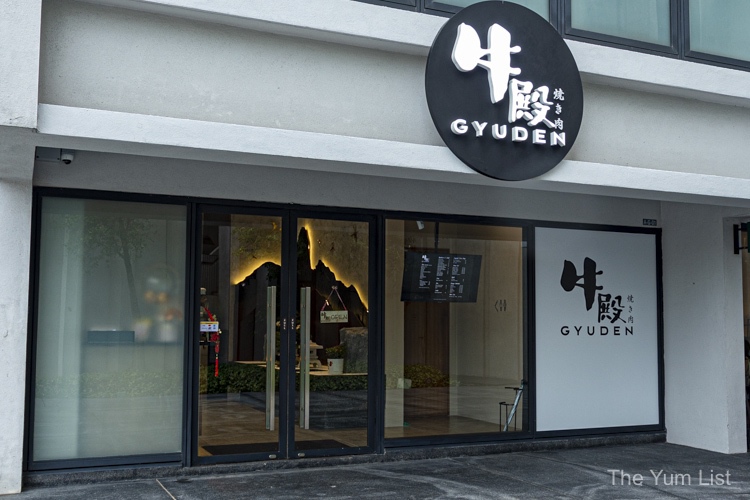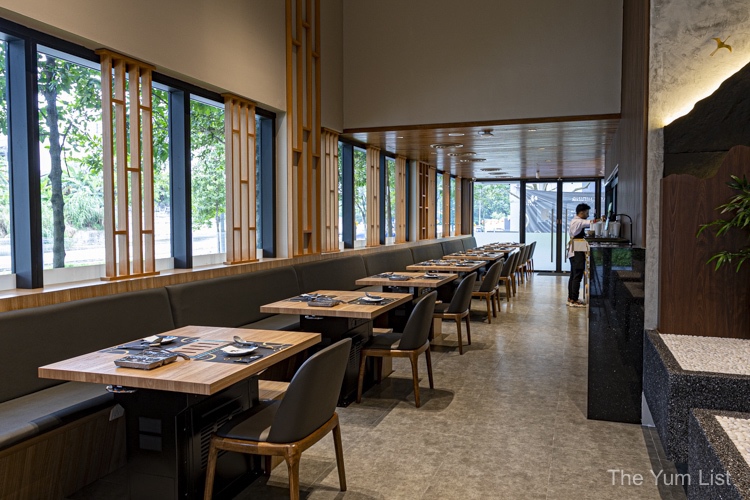 Gyuden Yakiniku
When I walked in, I was instantly greeted by the staff and shown upstairs to one of the private rooms. The place is sleek and minimalist – it definitely felt like I walked into a restaurant in Japan. Every table has its own Shinpo grill, and the whole venue has electrostatic ventilation. (Yes, I also pretended that I knew what this meant.) It's a fancy ventilation system, so your clothes and hair don't smell like smoky grilled meat – a win for the ladies, indeed! Also, who wants a bulky ventilator in front of your face and covering the faces of the people you're eating with?
Dr Chang, the owner of Gyuden Yakiniku with three other partners, had no previous experience in the F&B industry (that's pretty risqué!). So, I asked him what drove his passion for opening a Japanese grilled meat restaurant. His answer? He's been to Japan several times, and he fell in love with the culture and, of course, the meat. Gyuden Yakiniku has Miyazaki beef which comes from cows raised in Miyazaki and meets very strict quality standards. This meat is graded as A5, which in the meat language is the highest rank. The universal marbling score is from 8 to 12, and the Miyazaki beef starts at a high 10 – you know that this is the meat dreams are made of. 
With Gyuden's beef being air-flown in from Japan twice a week, I can safely say my expectations were starting to rise like my hunger. Let's get to it, then.
Gyuden Yakiniku A La Carte Menu
Not only did we get to try a course menu, but we were also given plenty of a la carte items, so you can only imagine how bad I needed to undo my pants in order to breathe. We had the Trio Cold Appetizer (RM25), which was a refreshing platter of pickled vegetables and a bowl of Fried Lotus Root and Sweet Potato with Furikake (RM18) that added the perfect crunch and balance to everything.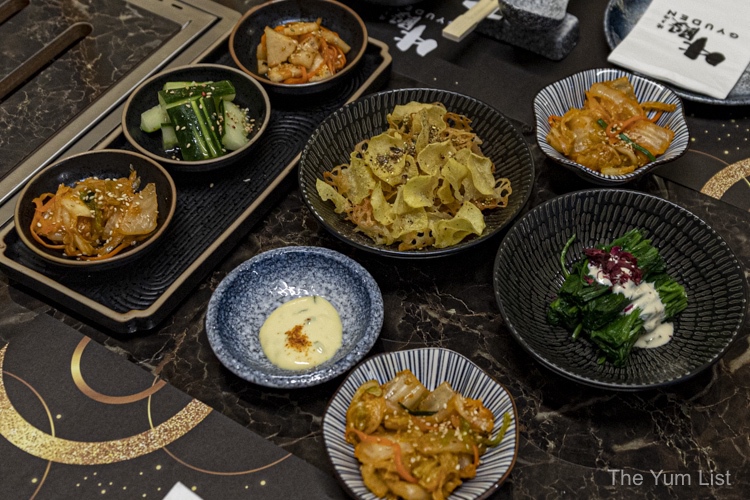 The Ox Tongue (RM35) and the Premium Ox Tongue (RM45) were surprisingly tasty since all I could think about was it being a tongue. However, the Premium Ox Tongue was much softer than I expected the muscle to be and tasted fantastic.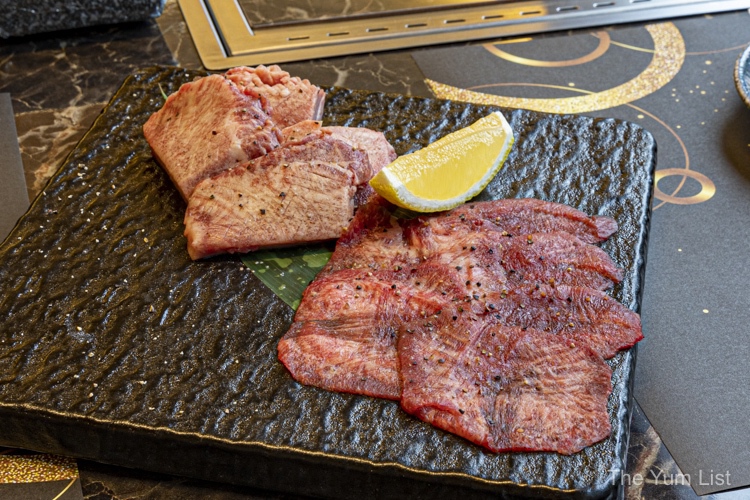 It's all about the meat at Gyuden Yakiniku, but you'll be pleased to know that they also cater to seafood lovers. The Seafood Platter (RM68) has squid, prawns and pretty gigantic scallops. What looks like mash is actually Wagyu Soboro Potato Salad (RM25), and it was scrumptious. I mean, if it has the word "salad" in the name, you can justify eating a lot, right?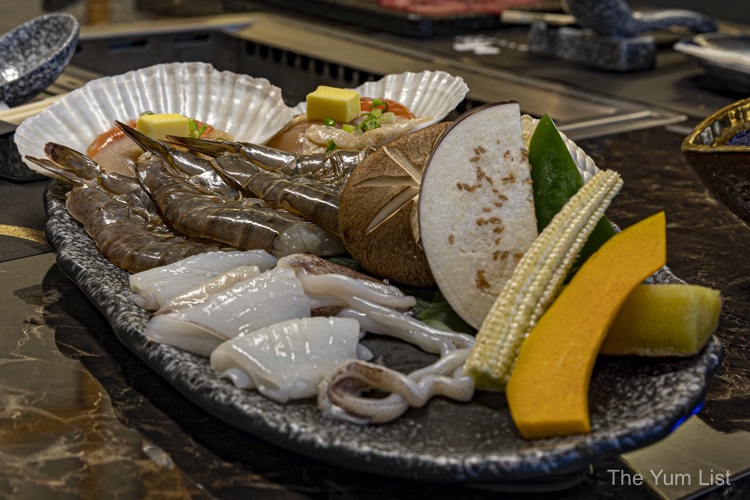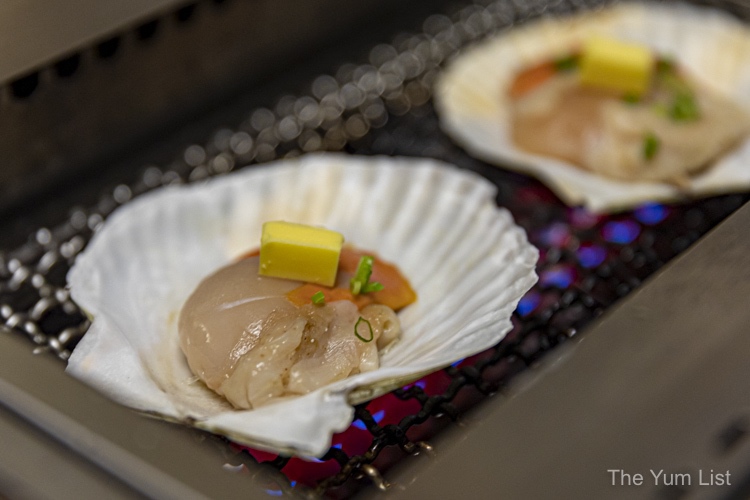 Next, we prepared for Chang's favourite – the Zabuton (RM180 per 100g). Richard was ready with his camera to take an action shot as he placed the steak on the grill, lighting it on fire – a beautiful sight for hungry eyes. I've never seen such precise timeliness because Chang was cooking while he was looking at the seconds on his watch, and I have to say: this is art. After, he cut up the steak with scissors and let them rest on the grill just a few seconds more before serving it. Let me tell you, this cut melted in my mouth just like cotton candy would, but it had a very intense and rich flavour due to its intricate marbling.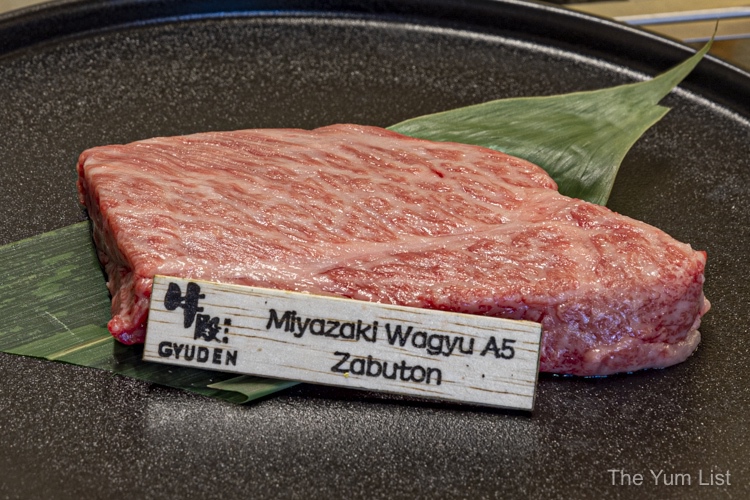 Just when I thought my mouth would never experience such deliciousness again, the Wagyu Burger (RM68) came out. First bite in, we could clearly understand why this burger is a top seller. It's basically a wagyu tartare, crisped on the outside. The best part? It's made from the offcuts of the meat minced together into a fat juicy patty – a win to tackle food wastage!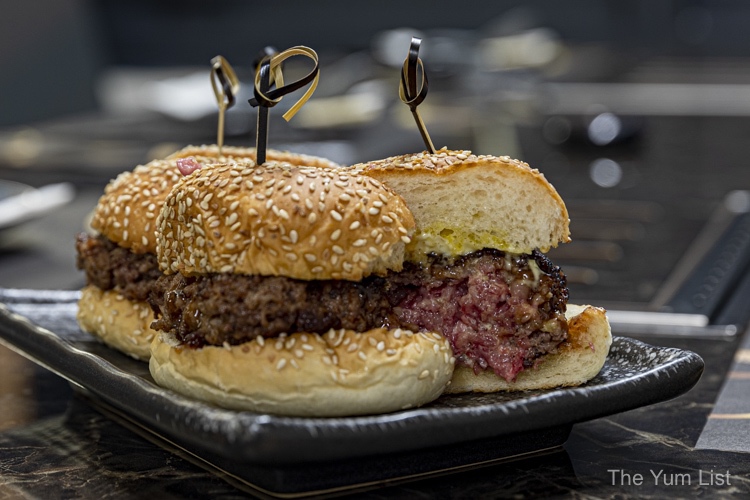 One more a la carte item assured no one would leave hungry (or even with their pants fully buttoned). The enticing aromas of wagyu and garlic arrived at our table just before the Wagyu Ninniku Chahan (RM35) did. None of us could resist. The plate of rich rice was finished down to the last grain.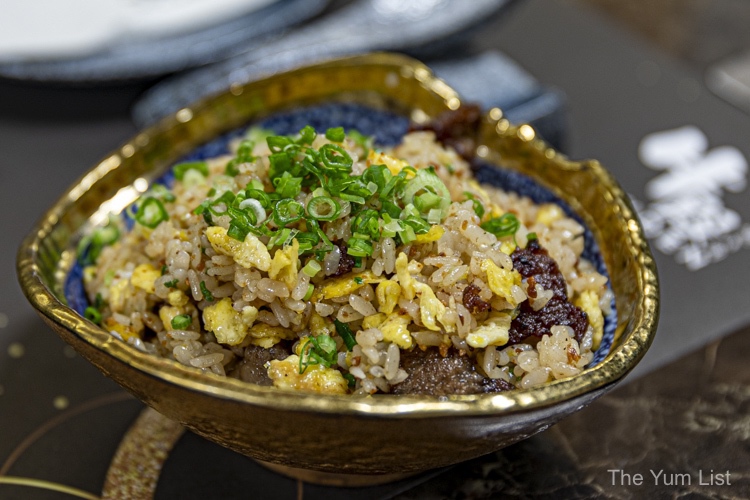 Gyuden Yakiniku Shiro Course Menu
The Shiro Course at Gyuden Yakiniku is a very doable RM280 per person because if you count the fact that you're eating premium Japanese cuts only and you have an unlimited supply of nori and sushi rice, it's a win. Appetizers come in small plates before the main show, and it's nice to begin with veggies before the decadence begins.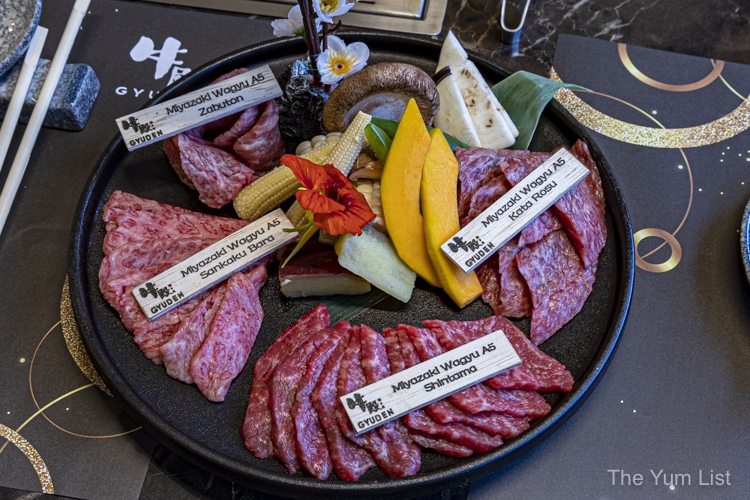 After the veg, piping hot bowls of Wagyu Soup came our way, and if I had to describe it in one word, it would be "reviving". It's the type of soup you'd have if you're sick, tired, hungry and even if you're not any of those. It was a meaty broth with pieces of wagyu inside that really comforted the depths of my cold hard soul.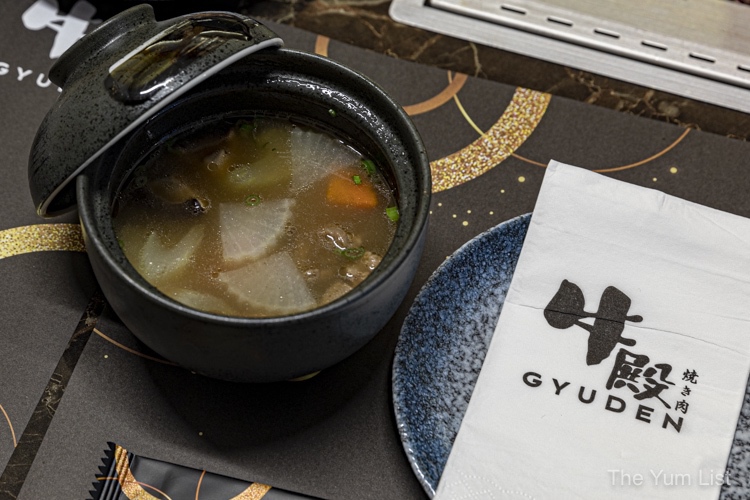 A friendly waitress assisted with the Shin Shin cut for us. She lightly grilled the very thin cut and put it in a little bowl with a raw onsen egg. It was a great start to our meat adventure because you always begin with the least fatty meats and then move your way up to the more marbled ones. 
I really also enjoyed the Shin Shin and Shintama cuts, and the great thing was that all the plates had raw vegetables you could also char on the grill – the white corn was my favourite. Chang wanted to show us how to eat the Zabuton cut with the sushi rice, so he grilled it for us and instructed us to place it on top of the nori sheet, add a little of the fresh wasabi and wrap it around the meat. Wow, I was impressed with how it melted in my mouth but not before I could taste the contrast of the seaweed and wasabi balanced with perfect white rice.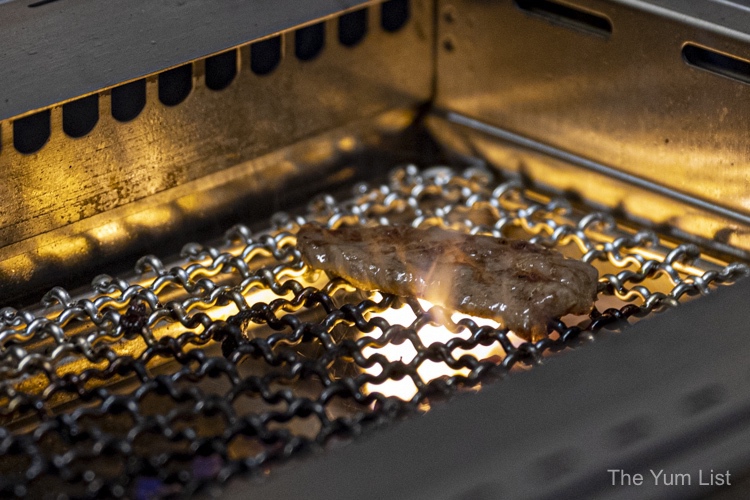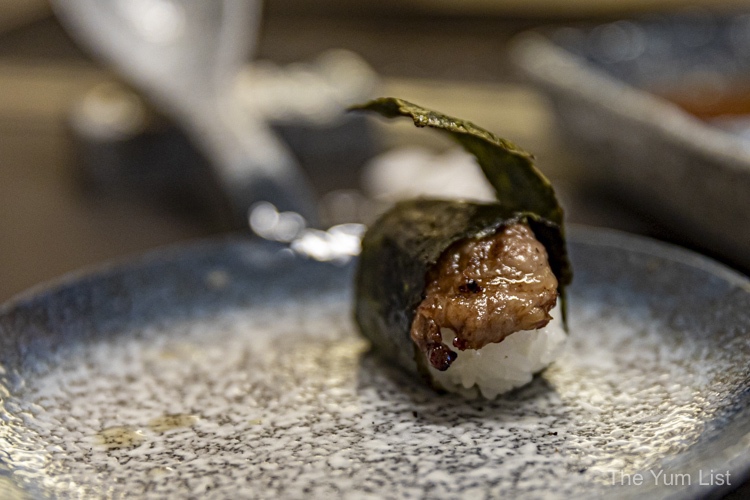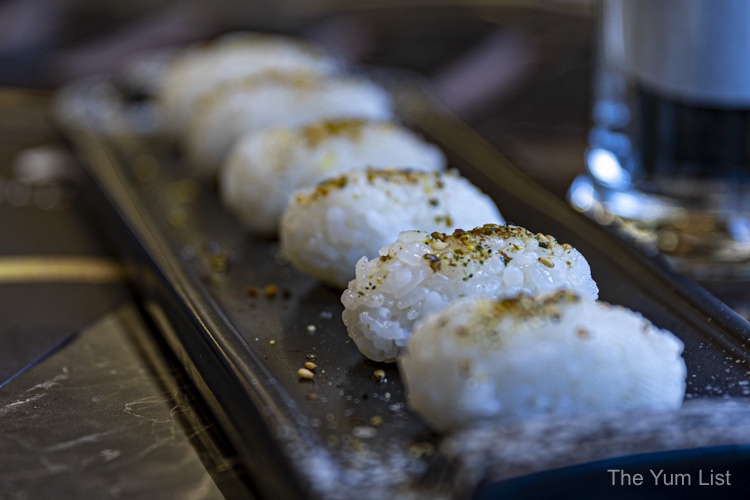 At this point, you might as well give up on trying to eat a plant-based diet, right? The friendly waitress popped into the private room once again, and this time she looked really excited because the SankakuBara (AKA the King of Yakiniku) was about to be grilled for us. I comprehended her excitement as Chang had told us that this comes from the upper layer of meat around the shoulder brisket. It's very rich in fat content as milky snowflakes of it are evenly distributed within the meat. This reigned supreme because of how the roasted fat blended with the texture of the lean meat, so we lapped it all up in .5 seconds.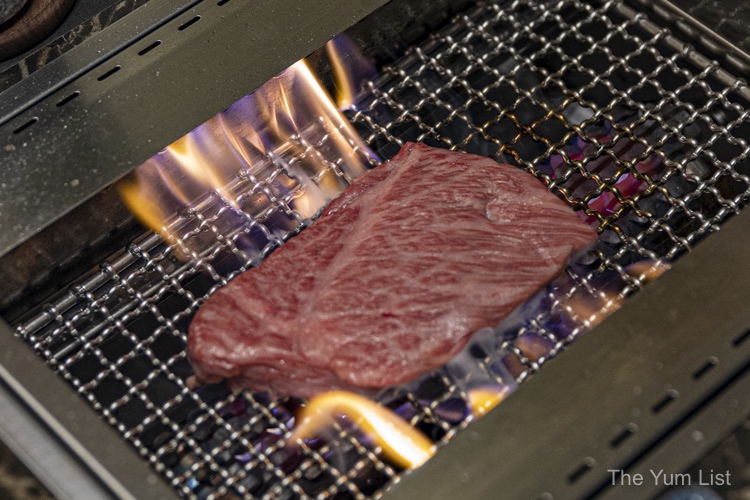 Now, we were ready to pop our pant buttons open but not before dessert- three flavours of ice cream – Macha, Strawberry and Yuzu. I seriously could not think of anything better than my bed and Netflix after such a great meal. Before I sign off, we were also given a jar of their house Junmai Daiginjo sake which was slightly more fruity than dry and a great addition to all the meat we had.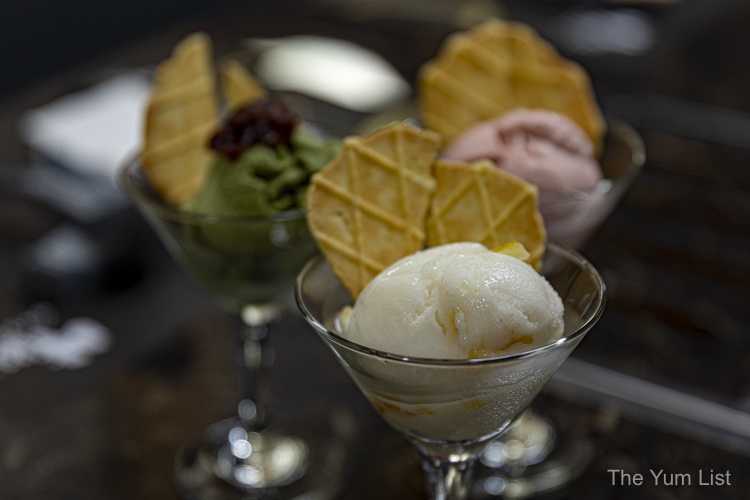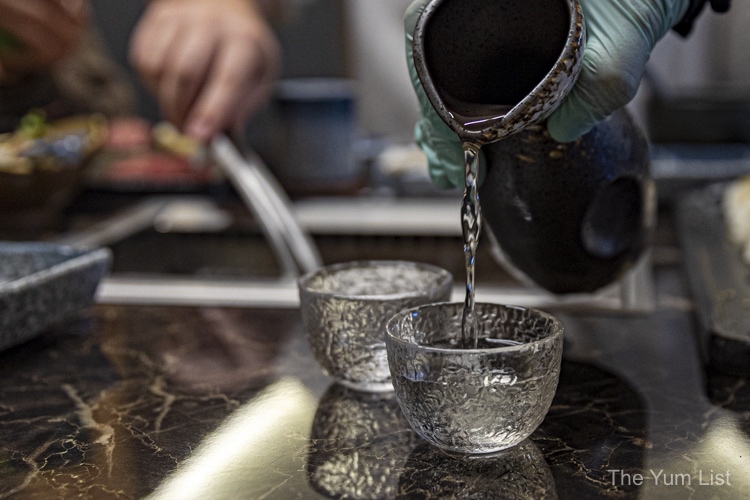 Being a Vegetarian is a Big Missed Steak
Gyuden Yakiniku is not too shabby for a restaurant opened by meat fanatics who had completely different jobs before their F&B venture. Their passion is evident in the quality of the food and the precision with which the staff have been trained to showcase it. If you, too, are a Japanese beef lover or are wondering what all the fuss is about, Gyuden Yakiniku is an excellent spot to satisfy a craving or a curiosity.
Reasons to visit Gyuden Yakiniku: Their Shiro Course Menu, the friendly staff, the attention to detail in service, the very welcoming and chatty partners, the Wagyu Burger, the Wagyu Ninniku Chahan, the Zabuton cut and of course, the very wholesome Wagyu Soup. 
Gyuden Yakiniku – Japanese Barbecue
A-G-01, The Hub SS2, Jalan Harapan, Seksyen 19
46300 Petaling Jaya, Selangor, Malaysia
@gyudenyakiniku
Gyuden Yakiniku Operating Hours
Wednesday to Monday: 6 – 11 pm
Closed Tuesday
Find more Japanese restaurants in KL here, and stay up-to-date with the latest gourmet and travel recommendations for Malaysia here and here.