Maillard Grill
Words: Patricia Podorsek
Photos: Rich Callahan (and supplied by restaurant)
As the world opens up again after the lockdown of the pandemic, we are seeing the simultaneous opening of many restaurants. One of these is the newly-minted Maillard Grill in elegant Republik in Damansara Heights. It was a pleasure to be back in Republik's breezy embrace, my first time in at least a few years. We opted to sit outside on the patio, lined with trees and strung with small lights that set a warm glow as the dusk settled around us. More cozy is the interior, with private booths, intimate tables, and soft lighting that gives close friends a space that feels like it belongs to them alone.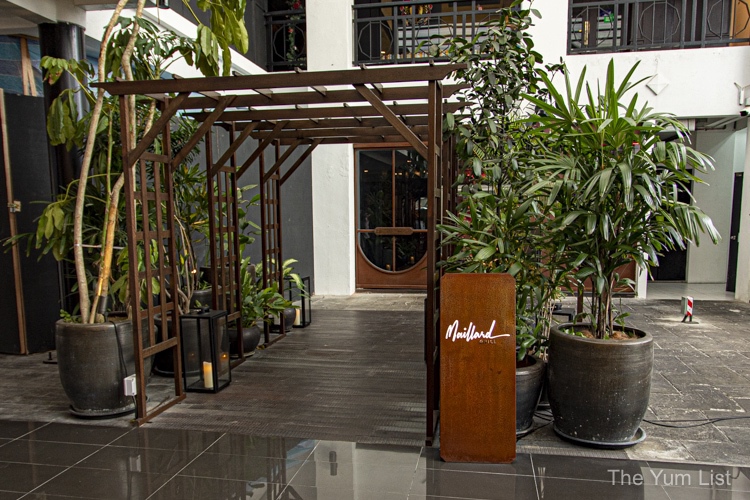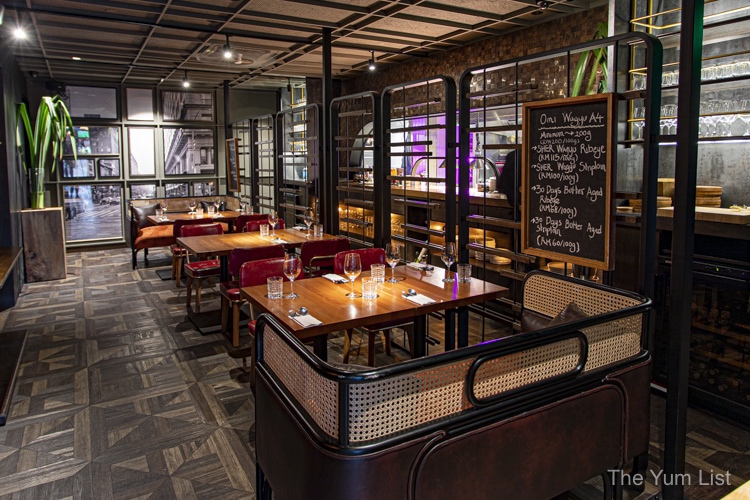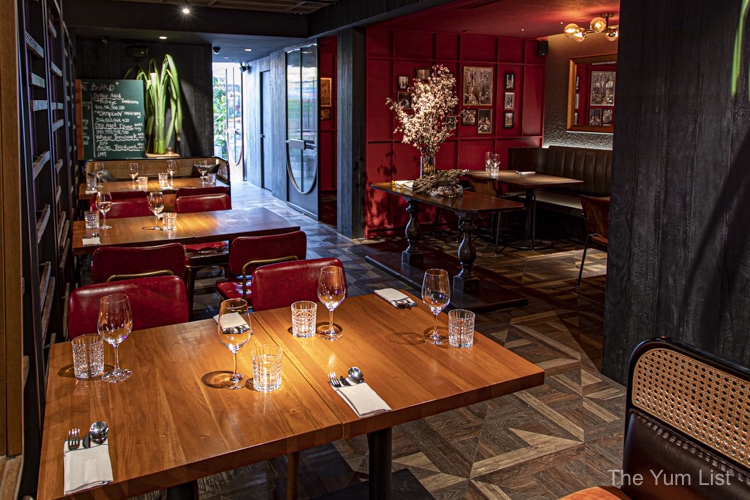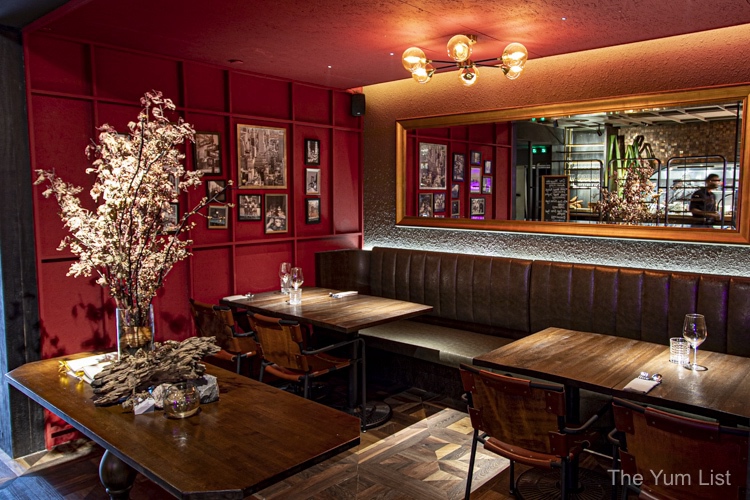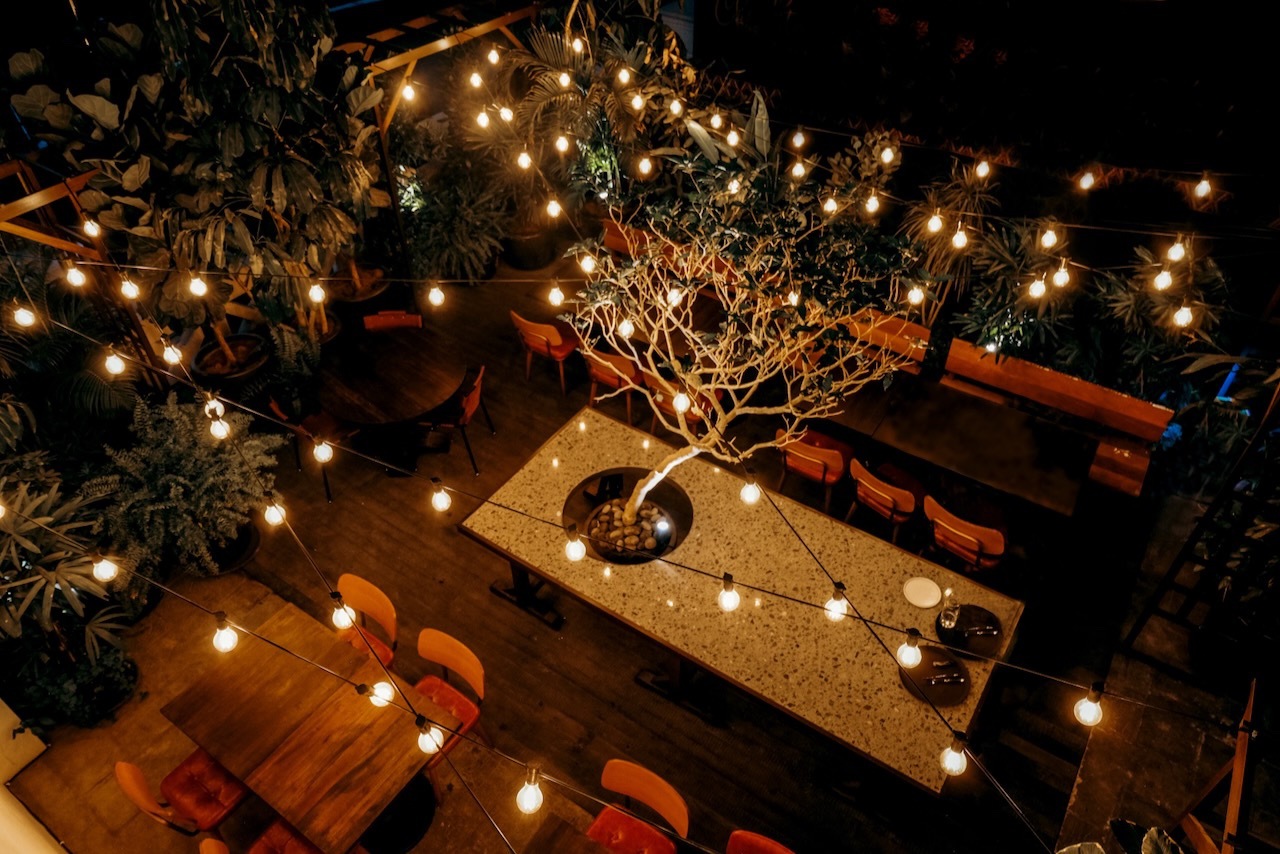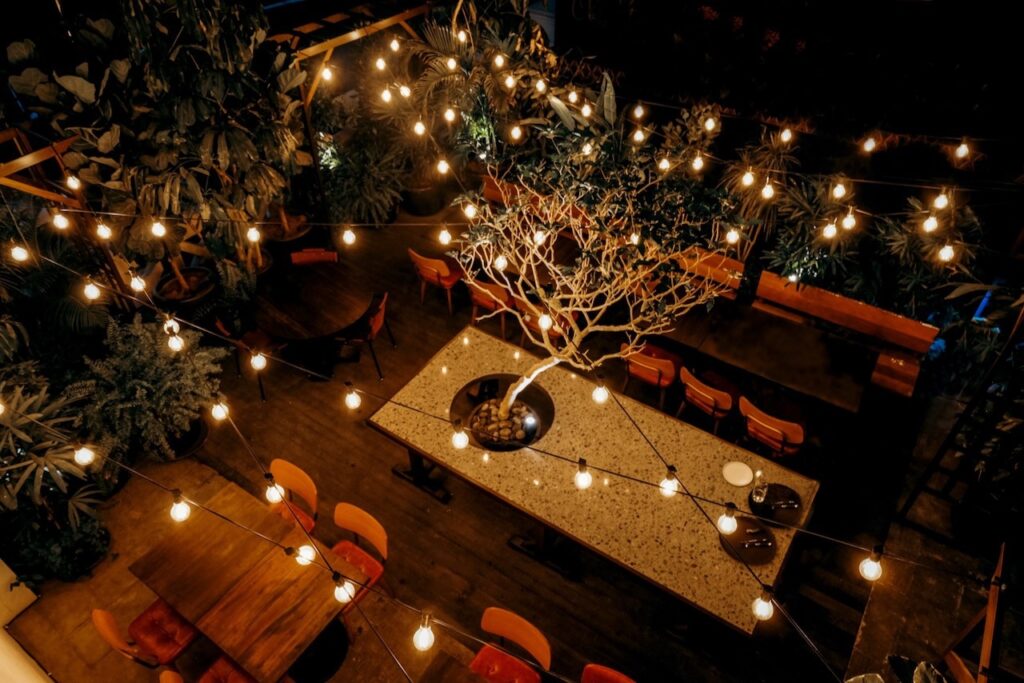 Maillard Grill
The name Maillard refers to the chemical reaction that causes the browning critical to so many of our favourite foods. It's what makes bread toasty and malty, coffee dark and robust, and our meat charred and roasted. You might imagine, then, that by choosing a name that refers to a specific culinary technique, that it would feature prominently on the menu. And it does! Nearly all items are prepared using one of the charcoal-powered grills in the open kitchen. Maillard proudly fires their grills using rambutan wood from Perak and sources as much of the food as possible from local farmers.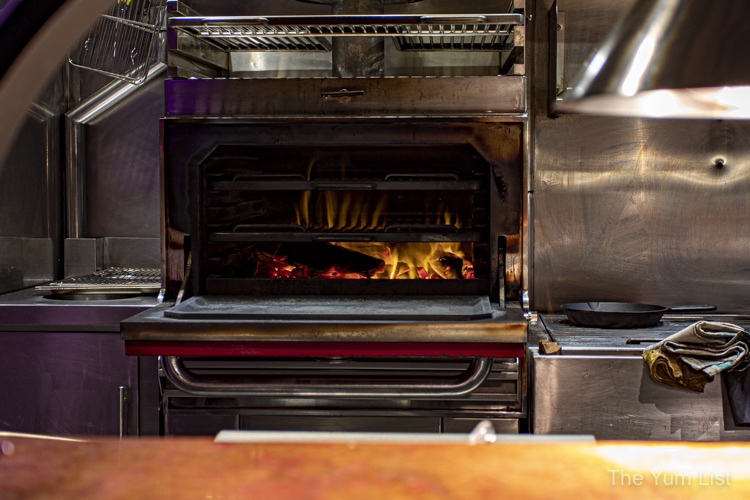 Maillard Grill Menu
Chef Eric Cheung suggests that we begin with the Grilled Watermelon starter. While I'm a bit sceptical, a delicious surprise awaits me. A "steak" of cut watermelon crusted with burned-butter parmesan is charred to a smoky, juicy, mellowed sweetness. Wonderful. The fruit is served with rucola salad dotted with heirloom tomatoes and buffalo mozzarella.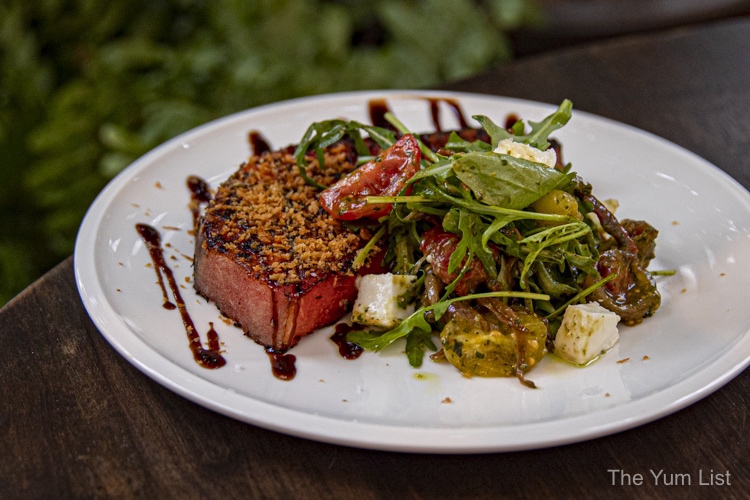 Next off the starter list, we sample the Lobster Bisque (RM 39). Chef explains how this dark, rich soup is made by slow-cooking whole lobsters on low heat, extracting the juice, and blending the meat with the stock and vegetables. The texture is added to the bowl by a base of a house-made prawn cake, chewy and meaty against the broth. Chive-infused crème Fraiche and a drizzle of prawn oil add an extra layer of luxury, not unlike slipping on a silk robe.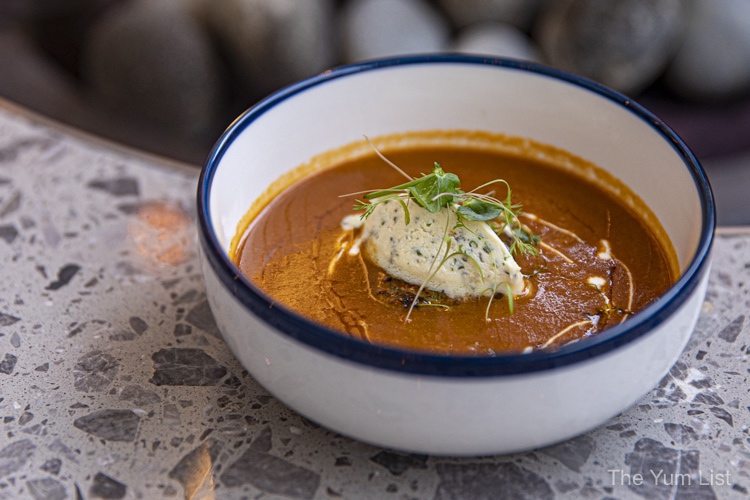 The soup is complemented by cuts of homemade sourdough, served with rainforest oil and garlicky chicken paté. I love the 'hole-iness" of the bread, lightly toasted slices that help to lift the creaminess of the pate.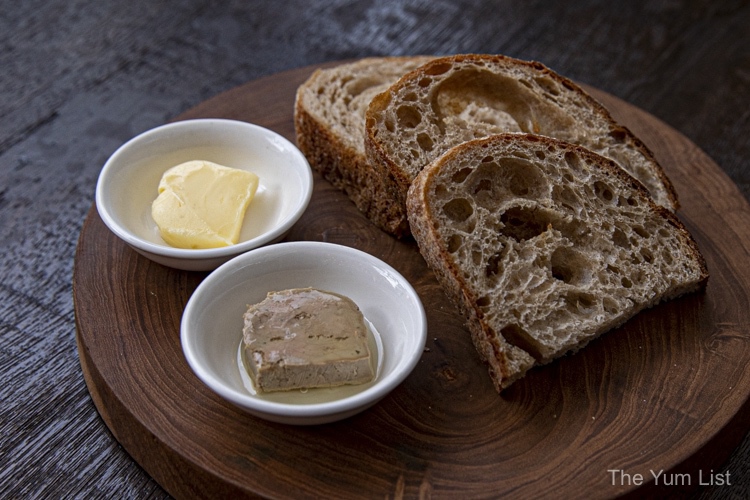 Wine List
A range of Australian reds and whites stock the list for course pairing. With the lobster, we opt for the 2021 Katnook Founder's Block Chardonnay. Buttery notes of fruit and oak with a semi-sweet finish complement the soup's richness nicely.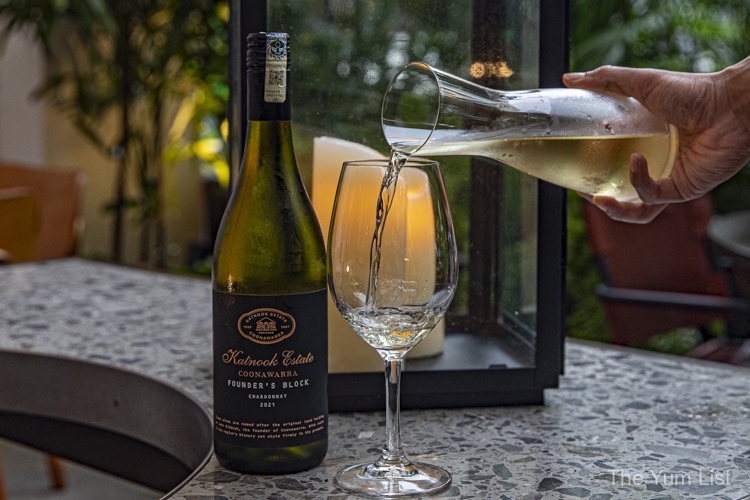 Mains
We are now well-prepared for the restaurant's namesake dish. While we have witnessed the spark of the Maillard technique in the starters, it bursts into flame with the mains and their sides. But I get ahead of myself. The story of our grilled ribeye actually begins 30 days earlier, when the chefs closely trim the whole cuts of rib and loin and encase them in a thick layer of unsalted butter for aging. The butter acts as both tenderizing agent and also protector during the process. The flavour of the beef intensifies over the weeks without getting too edgy, which can sometimes happen with other aging processes. The Diamantina Ribeye (see chalkboard for daily market price), cooked medium rare, melts with a robust meaty flavour in every bite.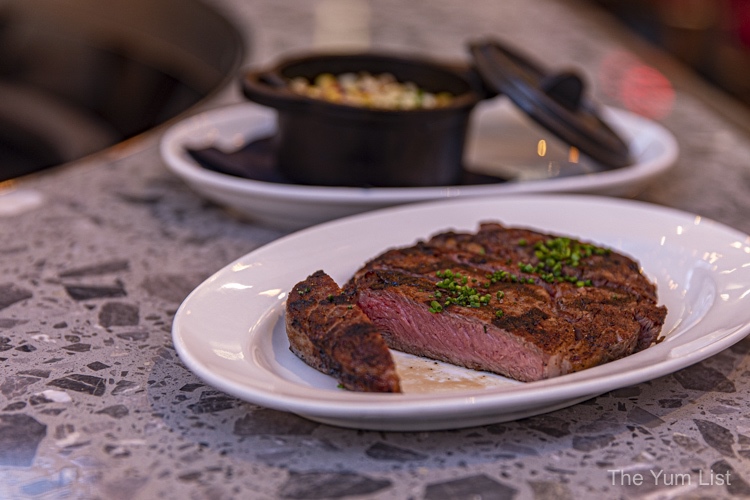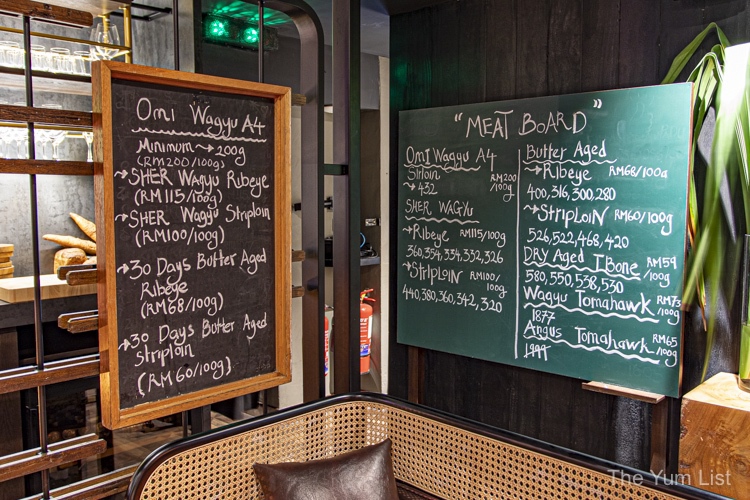 As for the wine pairing, we return to the Katnook Founder's Block, this time for their 2020 Cabernet Sauvignon (RM 125 carafe). Berries, plum and hints of regional mint adorn the bouquet of this medium-bodied dry red. It finishes smooth and a bit earthy.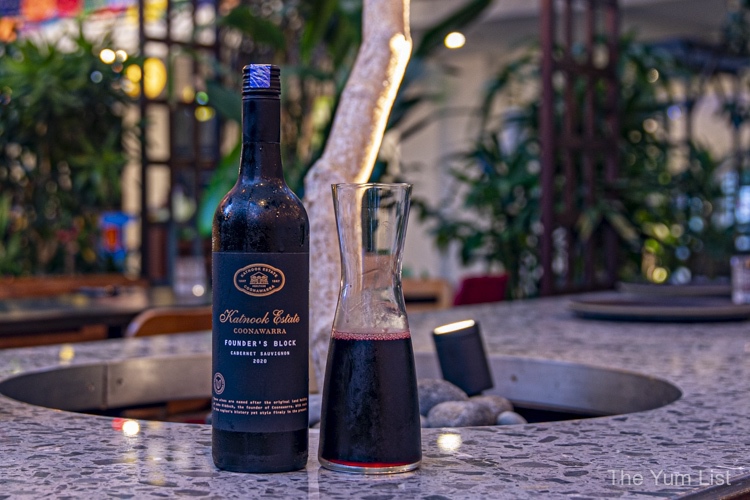 The Maillard technique is not limited to meats. We are also delighted with the vegetarian option suggested by the chef. The Barley Risotto (RM 32) captures the same smoky undercurrent as the Grilled Watermelon by firing fresh cauliflower on the rambutan wood grills before blending it with pumpkin puree and a little stock. This dish is all texture: chewy barley, crisp-tender cauliflower, silky sun-dried tomatoes and the creamy embrace of an onion-leek reduction. They've even added a little zesty pesto and crispy parmesan. It was easy to clean the plate on this dish.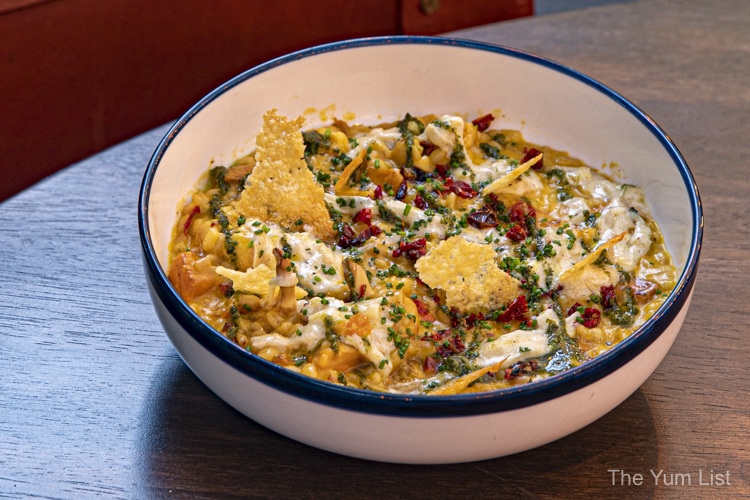 My texture delight continues with the recommended accompaniment of Tri-coloured Corn (RM 19). Purple, white and yellow corn blackened by the grill lend the signature smoky flavour to the mixture, which is finished simply with butter, salt and pepper. A little crème fraiche with chives gives it a melty crown. The result is sweet, chewy, peppery, and buttery. It makes a good sharing plate.
We finish the mains with the classy indulgence of Beef Wellington (RM 260), a Sher Wagyu tenderloin wrapped in spinach, duxelles, Pommery mustard, and homemade butter pastry. It is served with a truffle jus prepared via an 8-hour reduction of bone and vegetable stock. We find it dark and complex with earthy notes, which gives even more decadence to this already rich meal.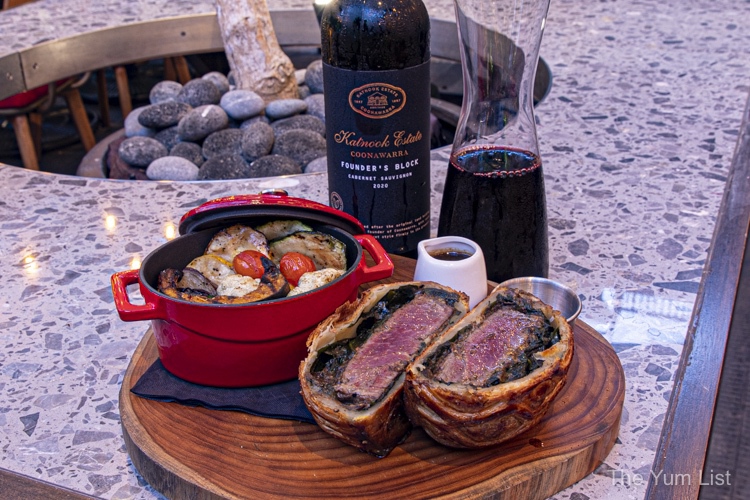 Desserts
Of the three desserts on the menu, Chef recommends the Banana Log (RM 30), caramelized whole fruit torched with cane sugar. This sits alongside a slender brick of Valrhona chocolate mousse. The plate is garnished with a dollop of pineapple jam, a spoon of strawberry puree, and bits of crispy banana skin glazed with balsamic. It is sweet and tropical and totally yummy.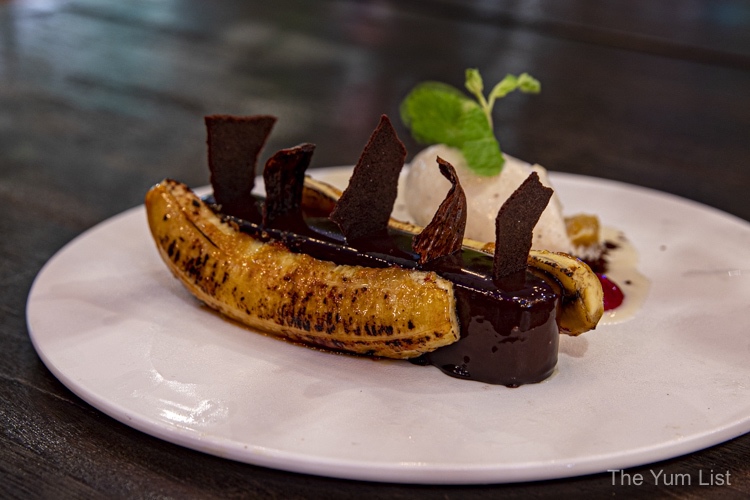 Maillard Grill, Bukit Damansara
Discovering new haunts and rediscovering old ones captures the pleasure of this new post-pandemic world. While you're out rediscovering the city, add Maillard Grill to your list of new ones.
Reasons to visit Maillard Grill: Beautiful butter-aged steaks in the wraparound charm of Damansara Heights' Republik; some great veggie dishes too.
Maillard Grill
G05, Ground Floor, Republik, Jalan Medan Setia 1
Bukit Damansara, 50490 Kuala Lumpur, Malaysia
+6037622 8770
Maillard
Maillard Grill Opening Hours
Tuesday – Sunday: 6 – 11:30 pm
Find more restaurants and bars in Bukit Damansara here and stay up-to-date on KL's food and beverage scene here and here.