LS Clinic Mid Valley
Monica Tindall
The "weathered appearance" has yet to catch on as a beauty trend, so I'm back looking for safe treatments to slow down the effects of time. Dr Jaswine Chew, M.D. of LS Clinic Mid Valley, came highly recommended by a trusted girlfriend, so it's here that I explore the world of PDRN.
LS Clinic Mid Valley
Dr Jaswine Chew, M.D. is board certified and specialises in aesthetic and reconstructive procedures. Her practice focuses on facial rejuvenation through injectables and other non-surgical options, such as high-tech lasers. Her patients fondly refer to her as The Liquid Facelift Doctor for the results she achieves without patients having to undergo the knife. The clinic offers a range of procedures, including aesthetic medicine, cosmetics, healthy aging, sexual health, hair restoration and weight loss services.
I feel immediately relaxed with Dr Jaswine's down-to-earth nature and honest communication. I like that she listens carefully to my desires and educates me on what is possible and fosters realistic expectations for results. She studies my skin, creating a personalised aesthetic treatment plan. Additionally, her support team is kind and professional, promoting an easy mood and safe atmosphere.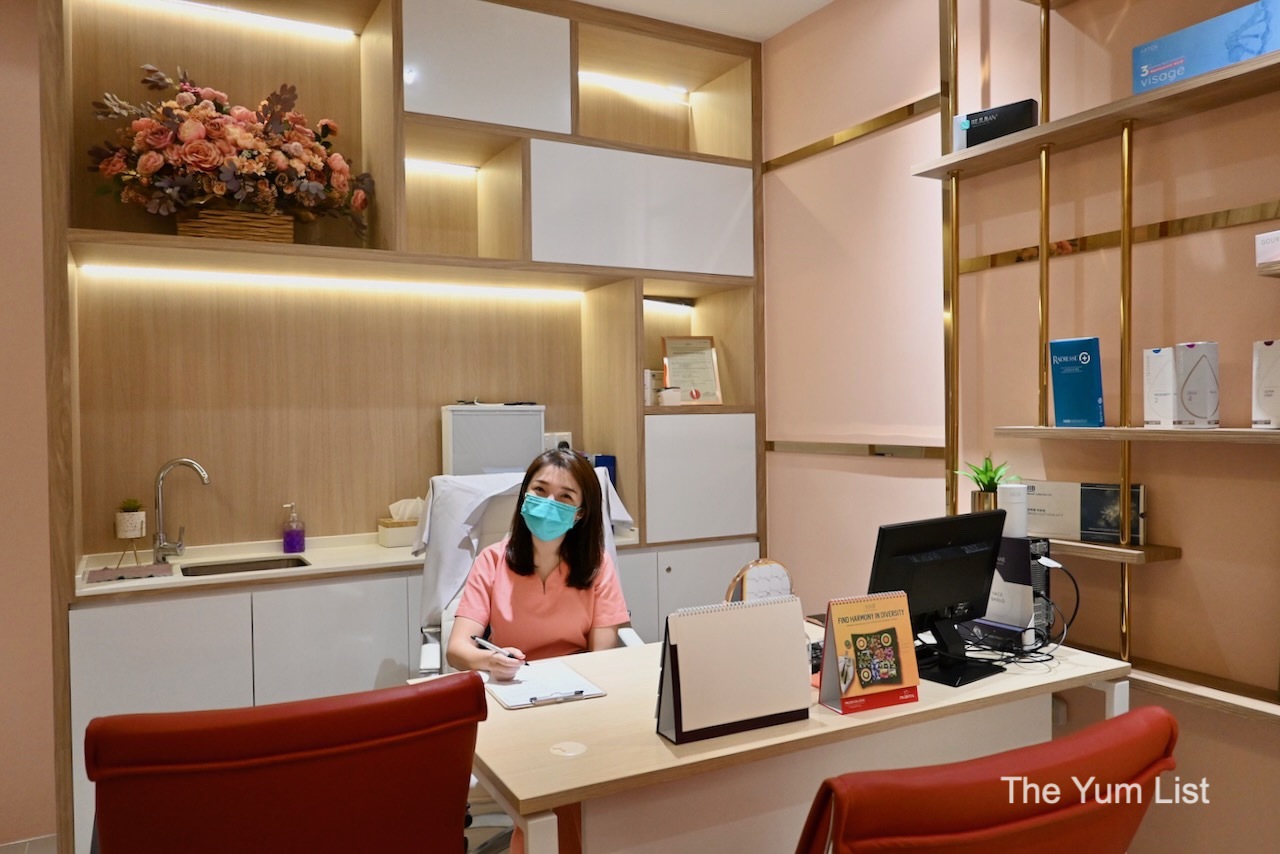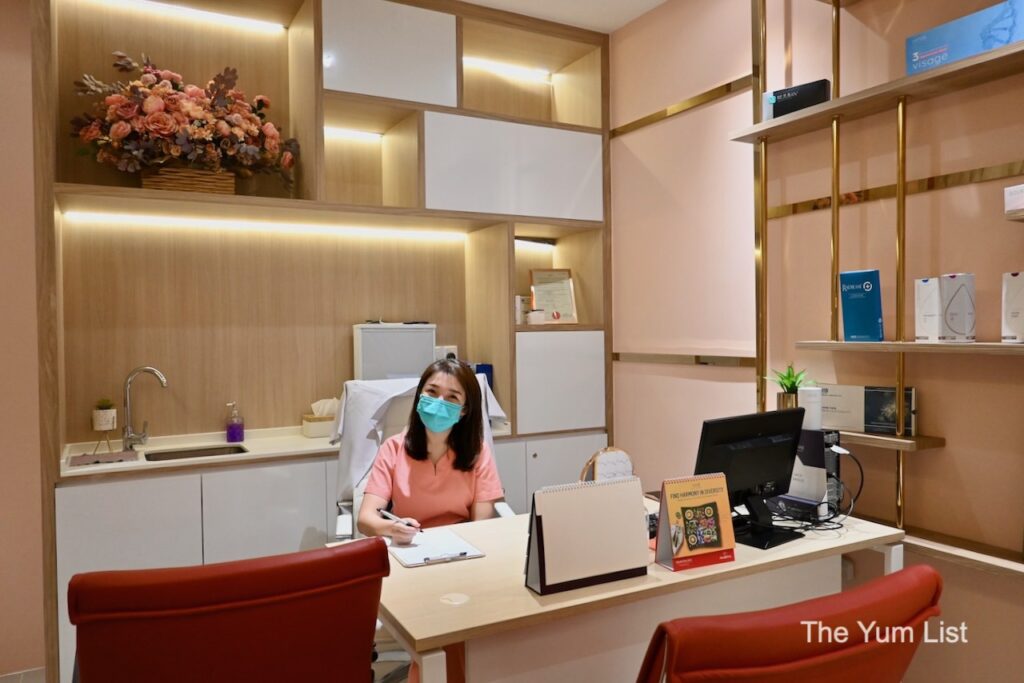 Consultation & Recommendations
After analysing my skin and listening to my desires, Dr Jaswine recommends starting with two treatments: LS Signature Pico + Chemico Peel and PDRN. In combination, these are designed to brighten my complexion, hydrate the skin and stimulate collagen production.
LS Signature Pico + Chemico Peel Treatment
Dr Jaswine's personal blend of peel and laser in the LS Signature Pico + Chemico Peel Treatment promises to achieve an even skin tone with powerful, immediate results. The light chemical peel is applied to the skin, followed by the Pico laser.
During the session, there is a light discomfort, a warm, prickly feel, more annoying than painful. It is reasonably fast and made pleasant by the caring staff, and Dr Jaswine expertly talking me through every stage of the session. I see immediate results that improve over the week as old skin cells die off and new ones regenerate. Typically, patients report tightening, a glow, reduced acne/scars, lightening of sun-damaged skin, and improved skin texture and tone.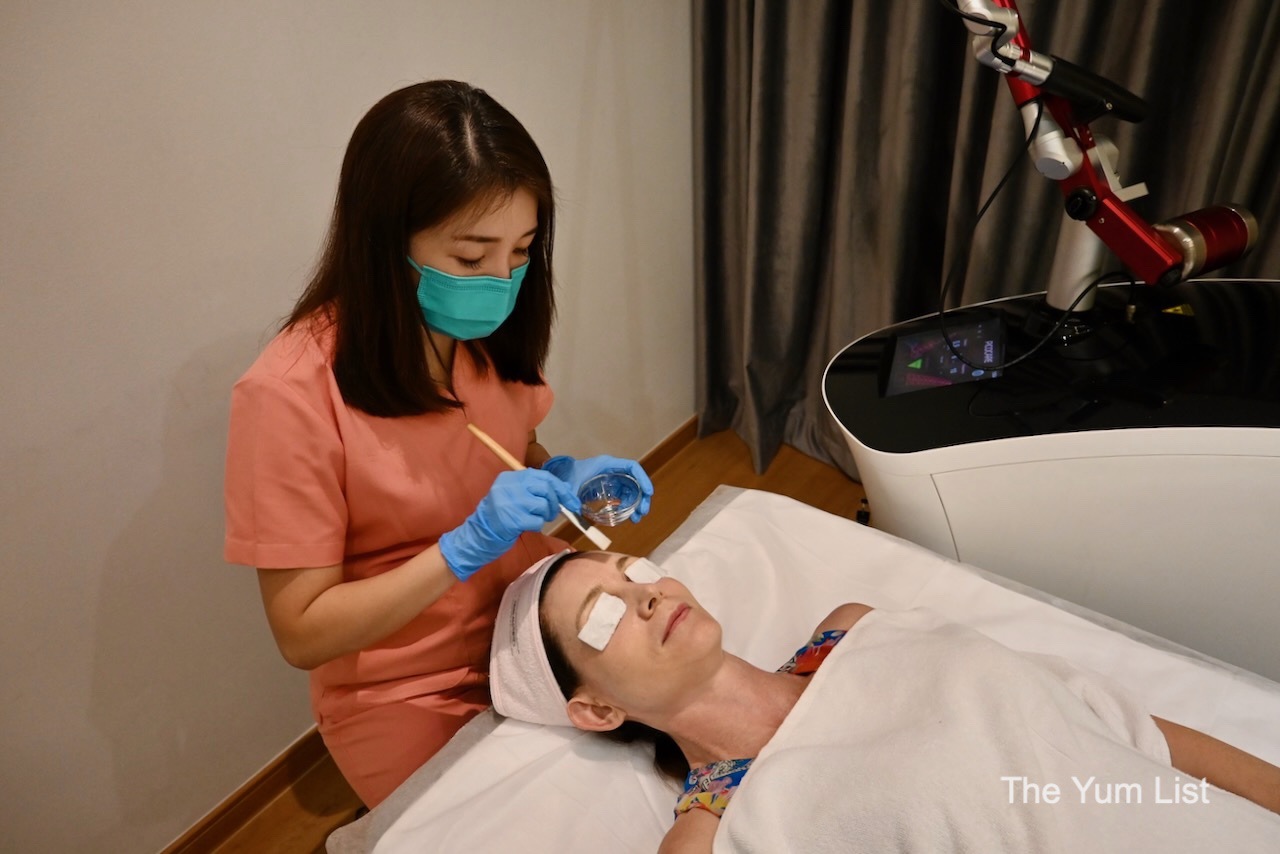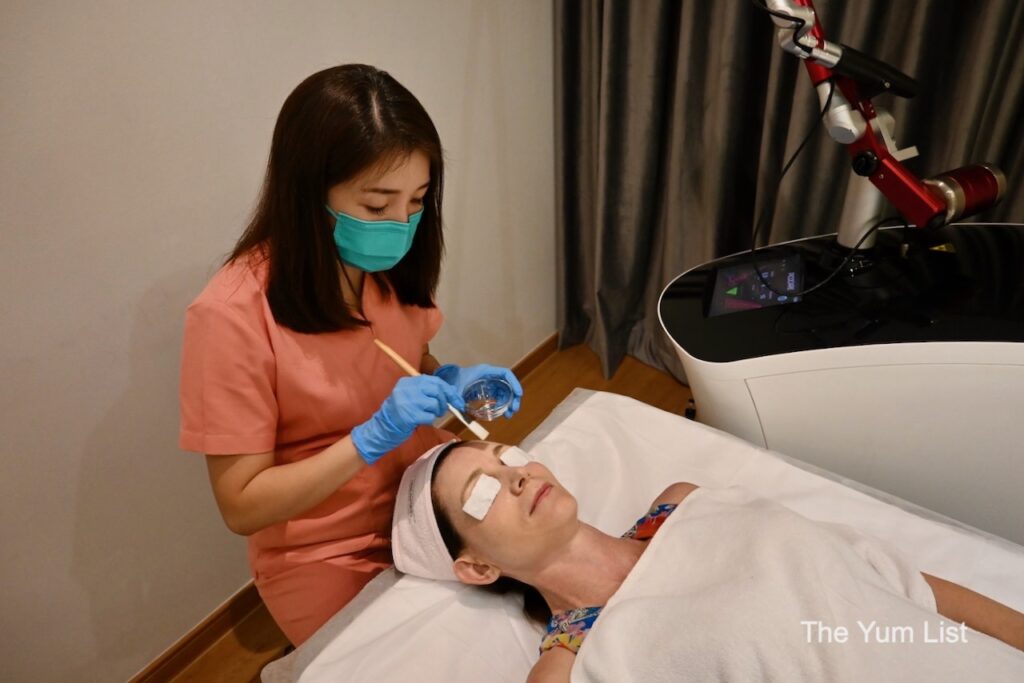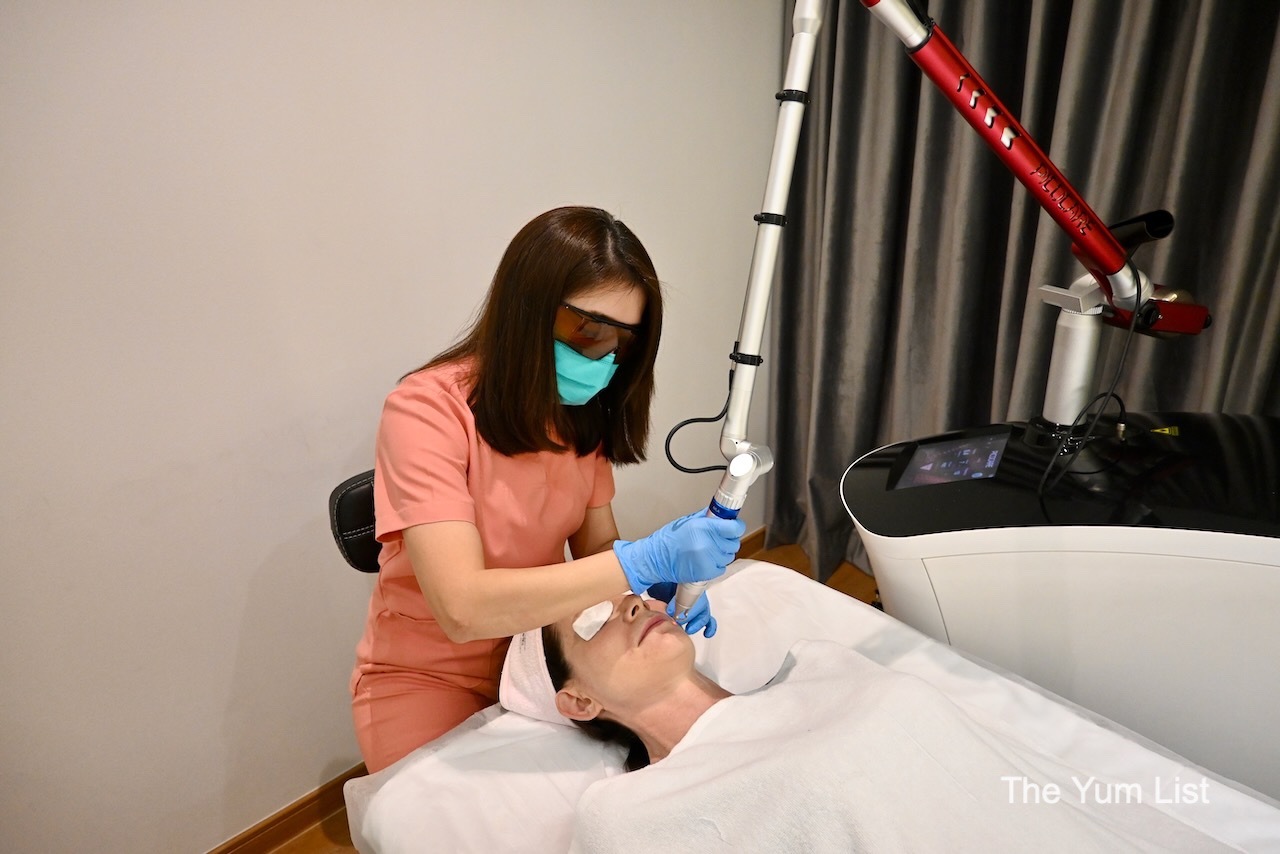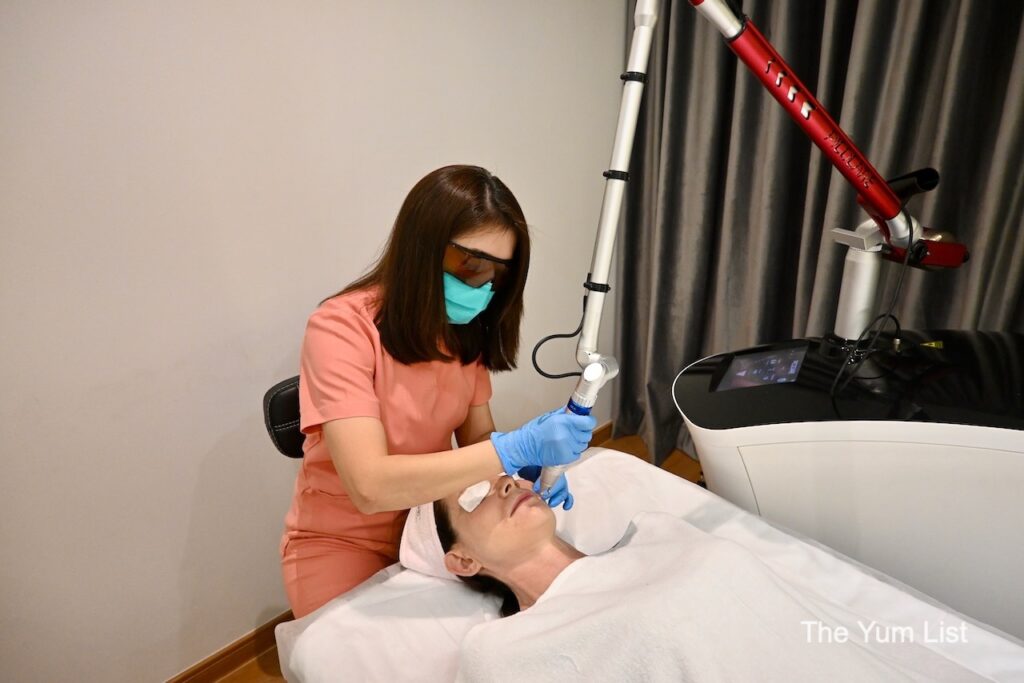 PDRN
I follow the LS Signature Pico + Chemico Peel with PDRN injections on the same day. PDRN is a drug derived from the sperm DNA of salmon trout or chum salmon; that's right, fish sperm! It's been clinically proven to stimulate the metabolic activity of cells in your skin to stimulate collagen growth. The magic ingredient is Polynucleotide (PN), which can aid the regeneration of skin and tissues. Furthermore, wound recovery is hastened by boosting the growth rate of "fibroblasts, the cells mainly responsible for collagen production. This naturally-occurring building block in your DNA helps to repair damaged skin cells and stimulate collagen production." (Information supplied by LS Clinic Mid Valley)
Hyaluronic Acid (HA) vs PDRN
Dr Jaswine shares that Hyaluronic Acid (HA) and PDRN are both types of skin boosters. The former is great for increasing hydration but does not have the collagen-stimulating and wound-healing capabilities that PDRN provides. With PDRN, you can have both hydration and anti-aging effects.
PDRN Procedure
With numbing gel in action, the procedure is manageable pain-wise. Dr Jaswine uses a needle for the initial injection site and then a cannula to spread the PDRN. This technique reduces the number of puncture wounds (and hence places to heal) on the skin's surface and lessens the chance of any vessels being punctured.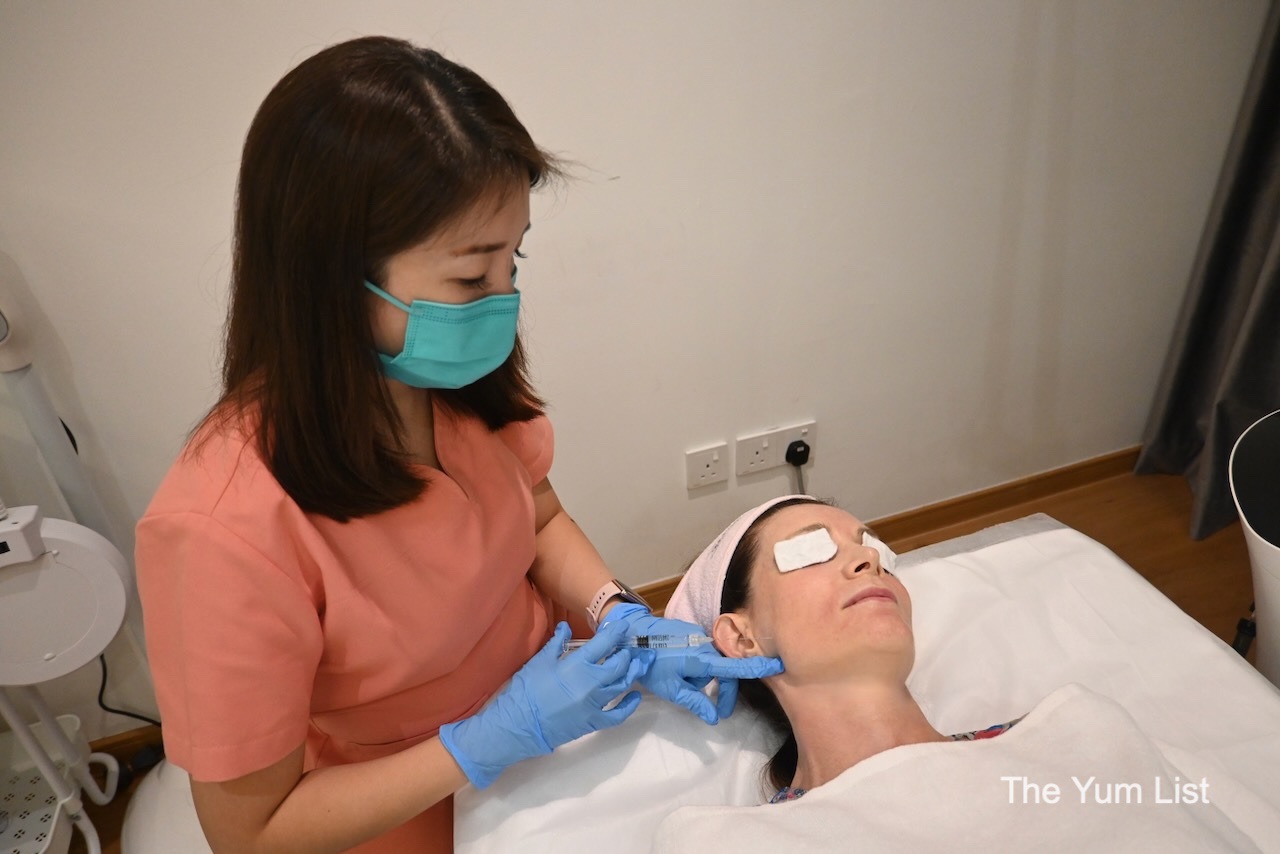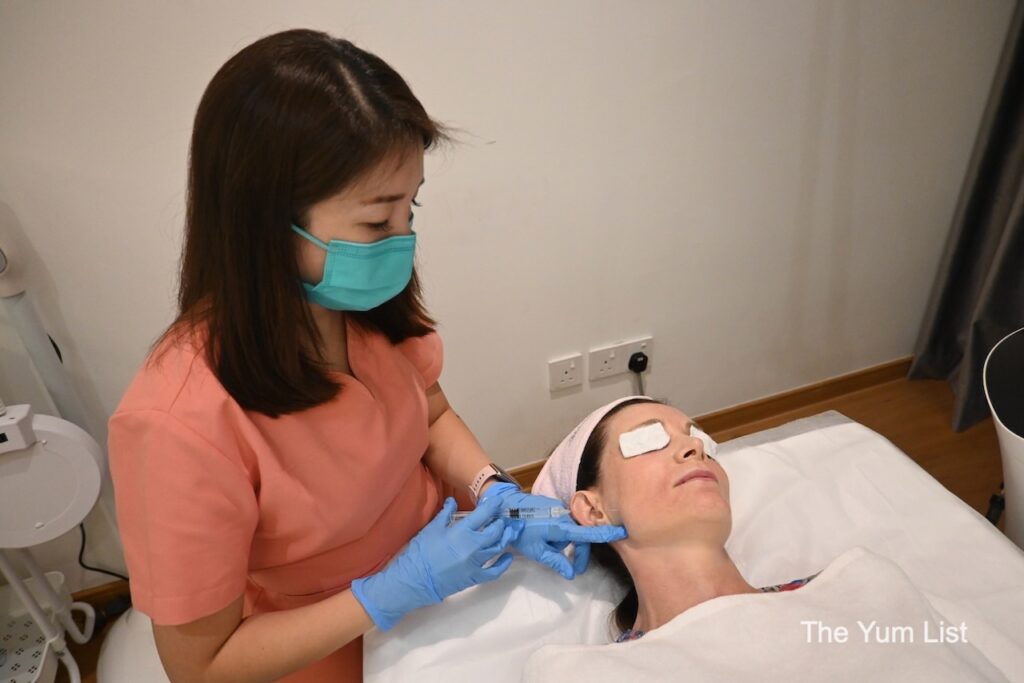 PDRN Results
Clinical studies report PDRN's assistance in reducing wrinkles, fine lines and pore size. It's said to boost cell renewal, stimulate collagen production and improve skin elasticity and hydration. Furthermore, it has also been used to reduce the appearance of acne scars and stretch marks. Depending on the current skin condition, it's reported that the best results are usually observed after three treatments, spaced three to four weeks apart.
I have a couple of light bruises at two of the injection points that last for a few days but are easily covered with a dab of concealer. I think my skin feels plump and hydrated. I've only had one session, and it takes up to three to see full results. Even so, I think there are some improvements even after one appointment.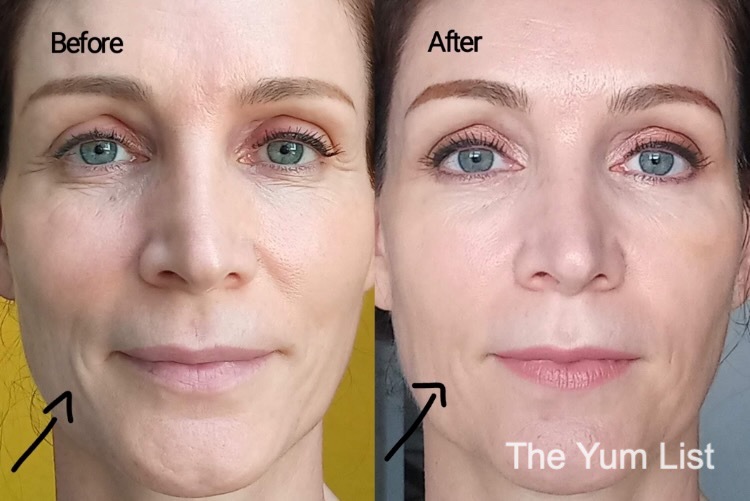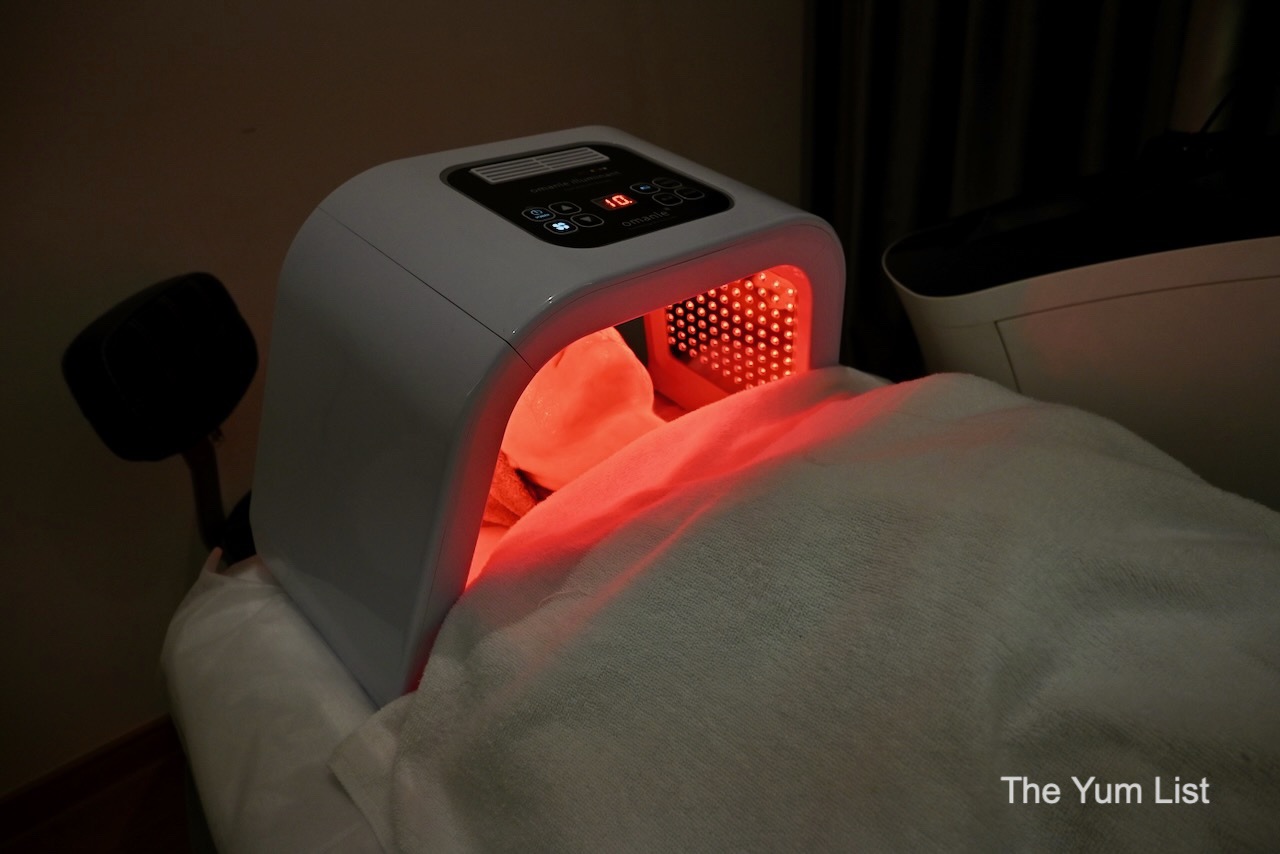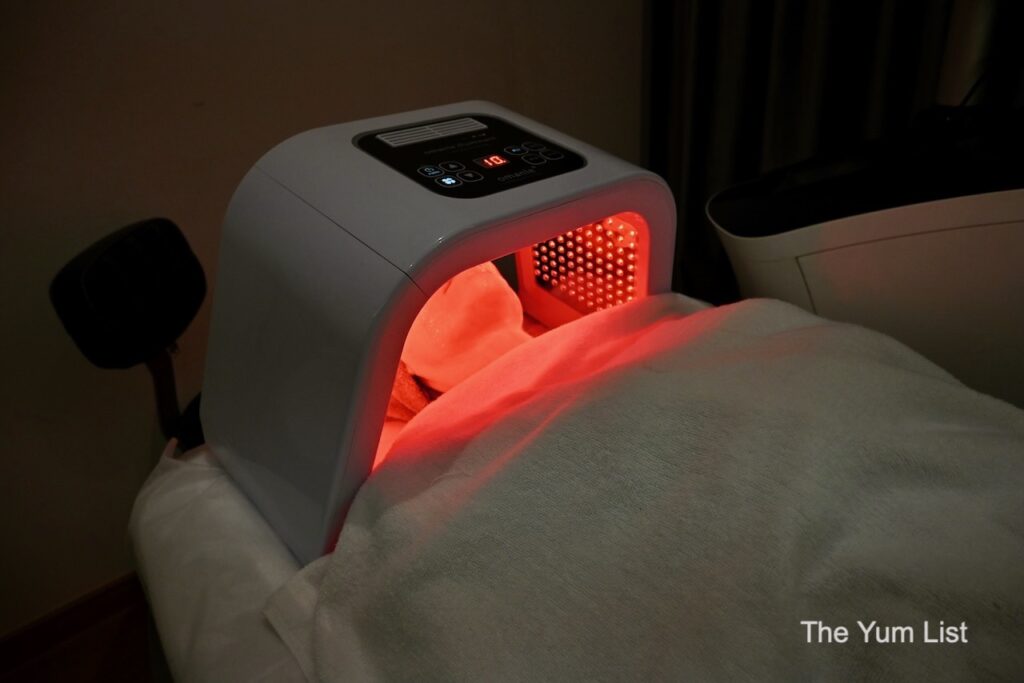 Prices
LS PDRN Baby Skin Booster Treatment is priced at RM2,000 for one session or RM6,000 for four sessions.
Anyone coming for the first time can get a trial of the LS Signature PICO + Chemico Treatment for RM199 or sign up for six sessions for RM3888.
Special Extras for Yum List Readers
Spend RM 5,000 and get RM 500 Cash Voucher and 1x LS Signature PICO + Chemico Treatment.
Spend RM10,000 and receive a RM1,000 cash voucher, 1x LS Signature PICO + Chemico Treatment and 1x Immunity Booster.
Reasons to visit LS Clinic Mid Valley: kind and professional team; LS Signature PICO + Chemico for immediate skin tightening and tone-evening results; PDRN for stimulating collagen production and skin hydration.
LS Clinic Mid Valley
The Boulevard, Mid Valley Megamall
Unit 11G, Lingkaran Syed Putra Mid Valley City
59200 Kuala Lumpur, Malaysia
+6 0 11-5405 0708
www.lsclinicmidvalley.com
Social Media @lisclinicmidvalley
LS Clinic Mid Valley Opening Hours
Monday to Saturday, 10 am – 7 pm
Find more on the spa and beauty scene in Malaysia here, and the latest happenings around Malaysia here and here.