D's Wine Bar
Words: Jacob Weber
Photos: Monica Tindall
The term 'hidden gem' is thrown around a lot these days, but D's Wine Bar definitely qualifies.
A new addition to an unassuming shop lot area, D's Wine Bar is a modern, minimalist, chic space with subtle elegance and a splash of colour. A large jungle mural stretches along the entire wall, and beautiful emerald-green velvet chairs blend neatly into the leafy surroundings.
It's in good company – Le Sense, UOVO, and Locker & Loft are all nearby – and in fact, D's Wine Bar shares a kitchen with Le Sense, which is a masterstroke in menu pairing. Le Sense has quite a reputation for dim sum. The tasting menu at D's Wine Bar has been specially developed to suit the drinking experience, refining Chinese favourites – such as reducing the saltiness of a certain broth – to pair perfectly with premium wines.
And, of course, the shared kitchen set-up means that the owner Dave Chan and his team can focus more energy and attention (and money) towards enhancing the enjoyment of their wine menu.
One such investment is the Sydonios crystal glassware, elegant, feather-light glasses "mouth-blown in the purest tradition of the master glassmakers of Bohemia". The perfect proportions of these remarkable pieces fully express the flavour and texture of the wines and champagnes, bringing out every aroma beautifully. The massive glass specially made for Burgundy wines really is something to behold. It's a very high-class touch – quality vino deserves a quality vessel, after all. You'll never look at wine glasses the same way again. I make a mental note to give my IKEA collection a motivational speech when I get home.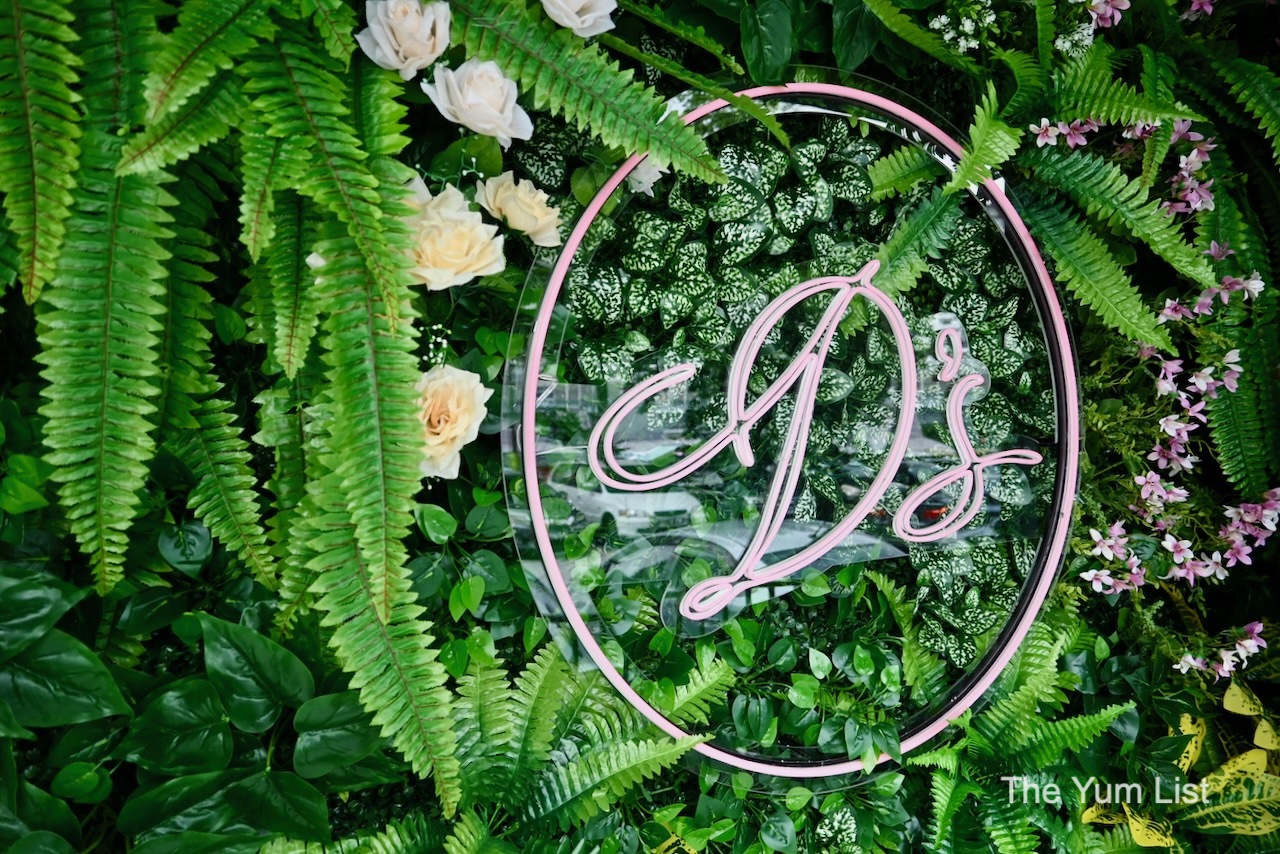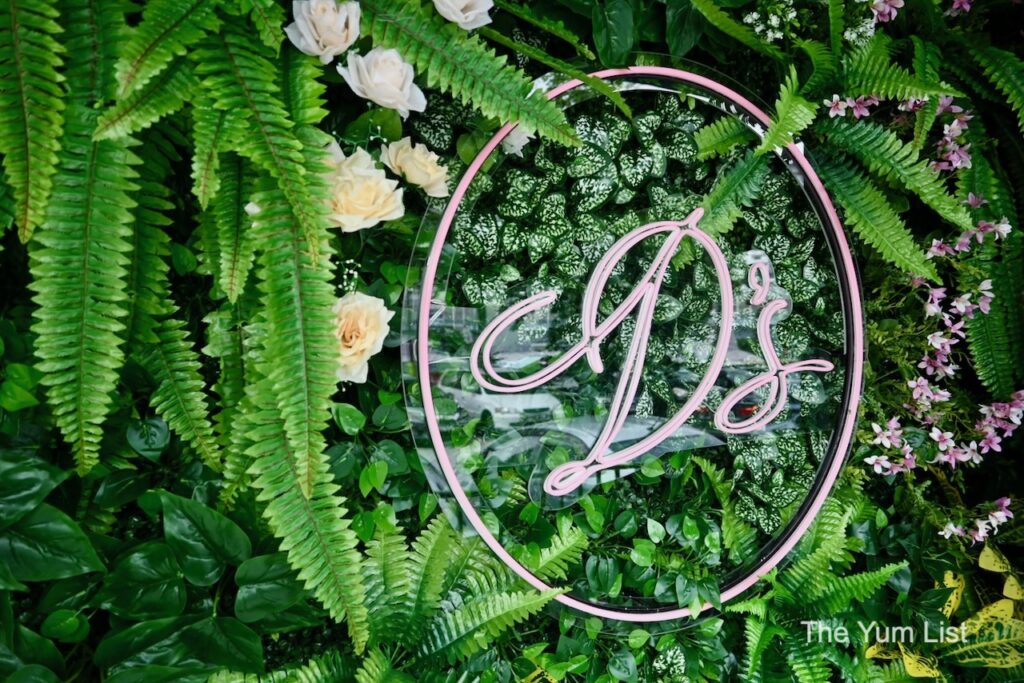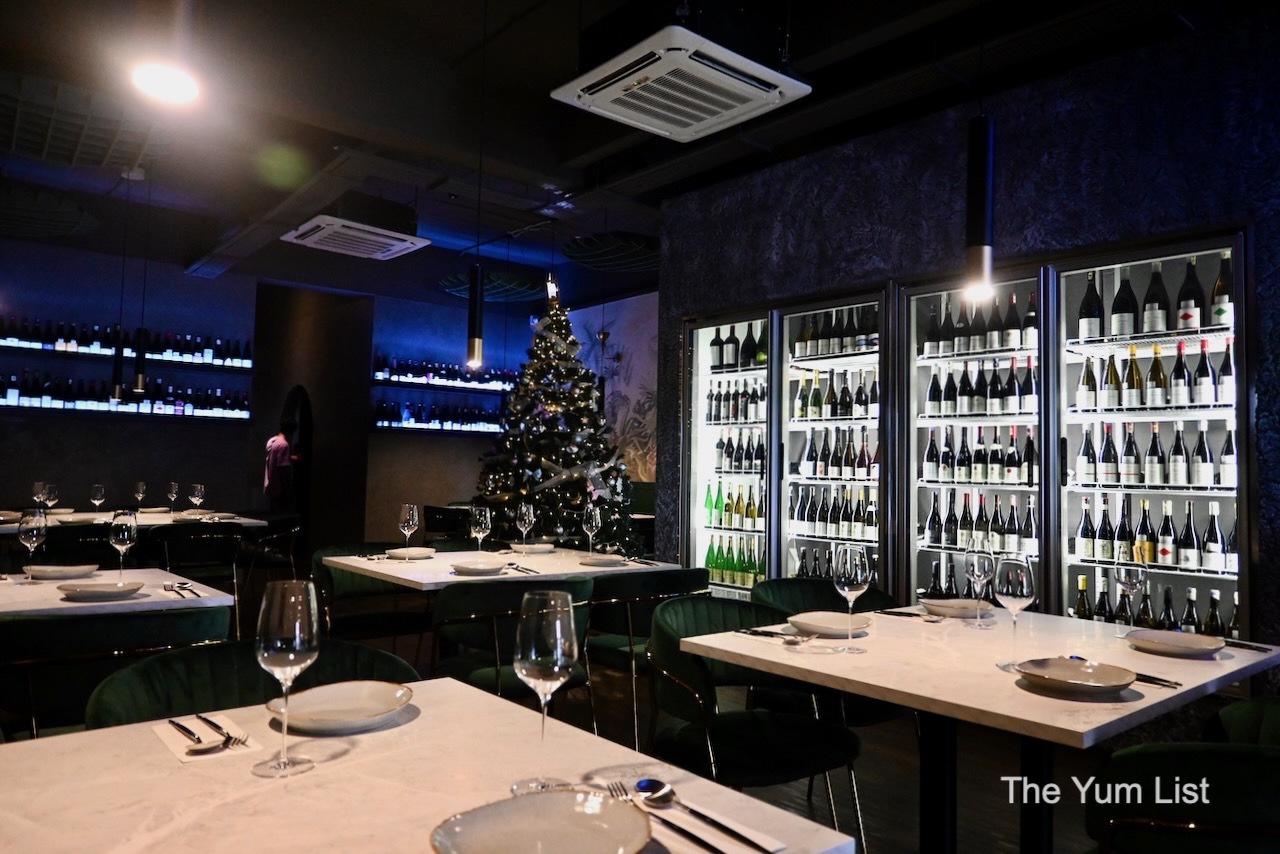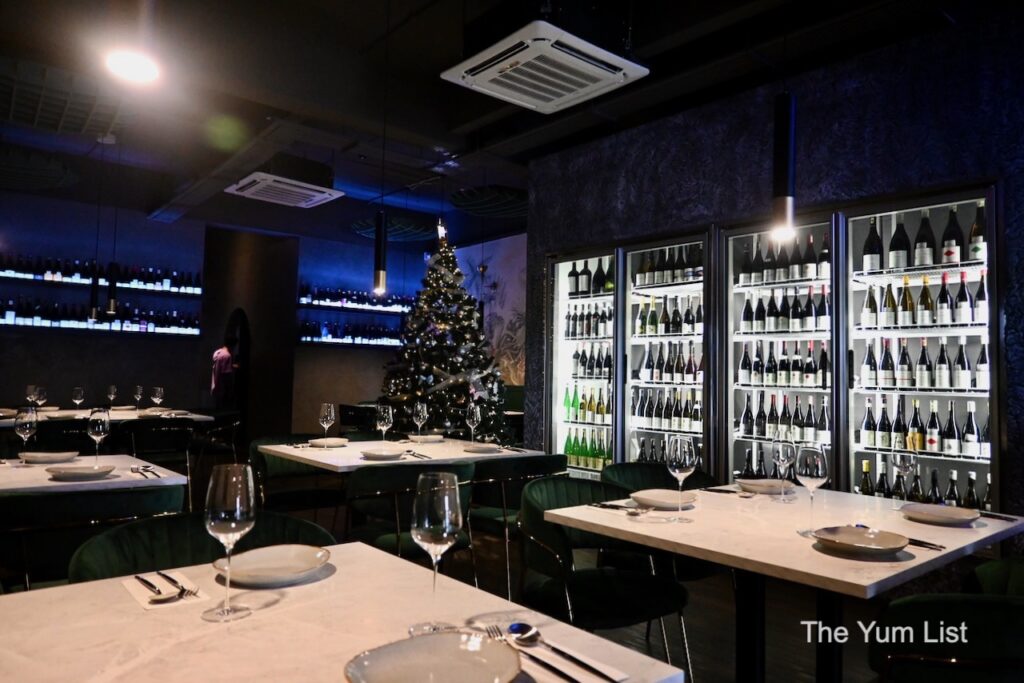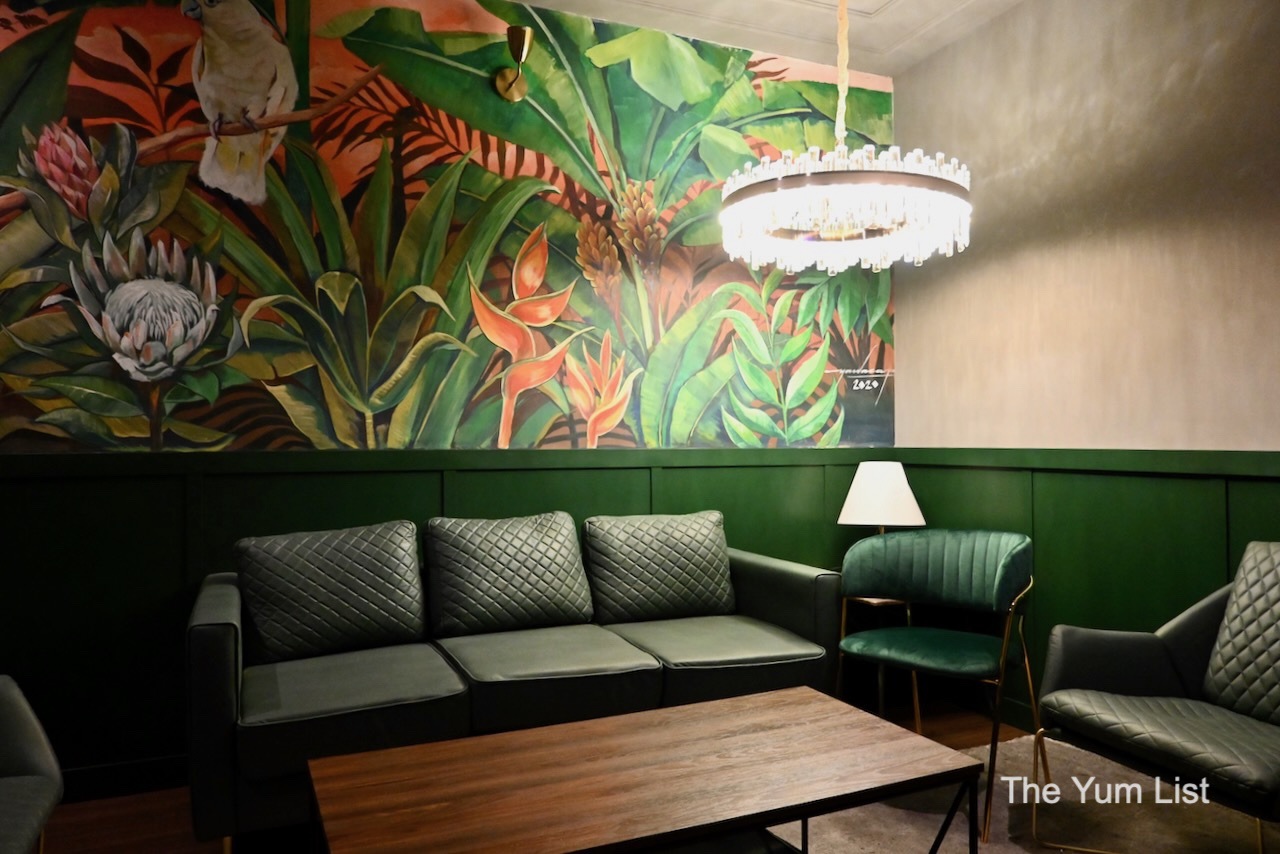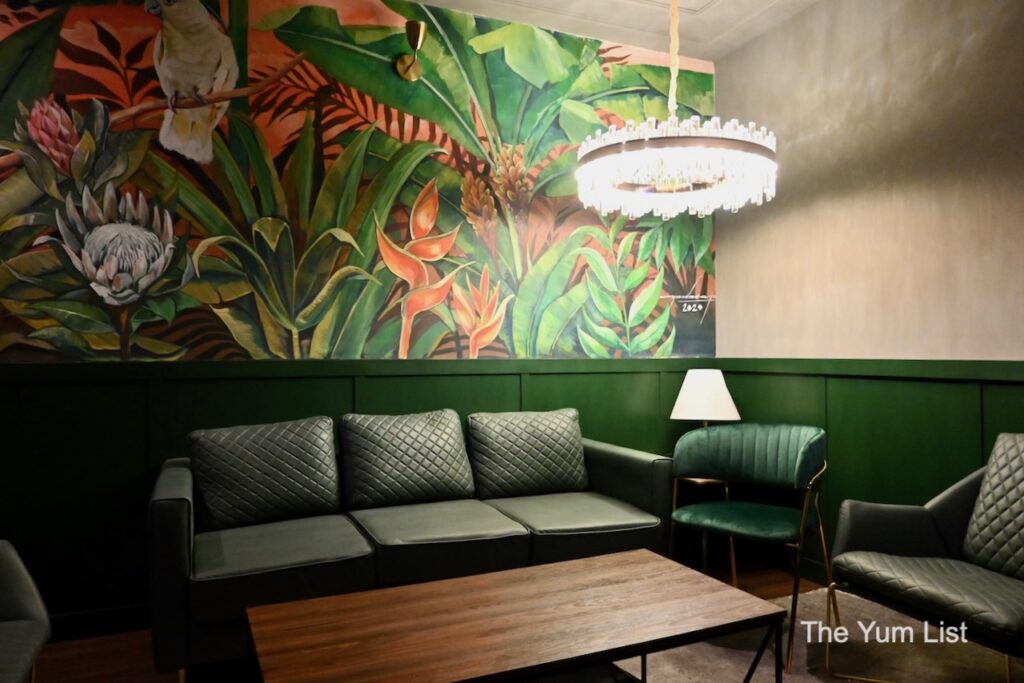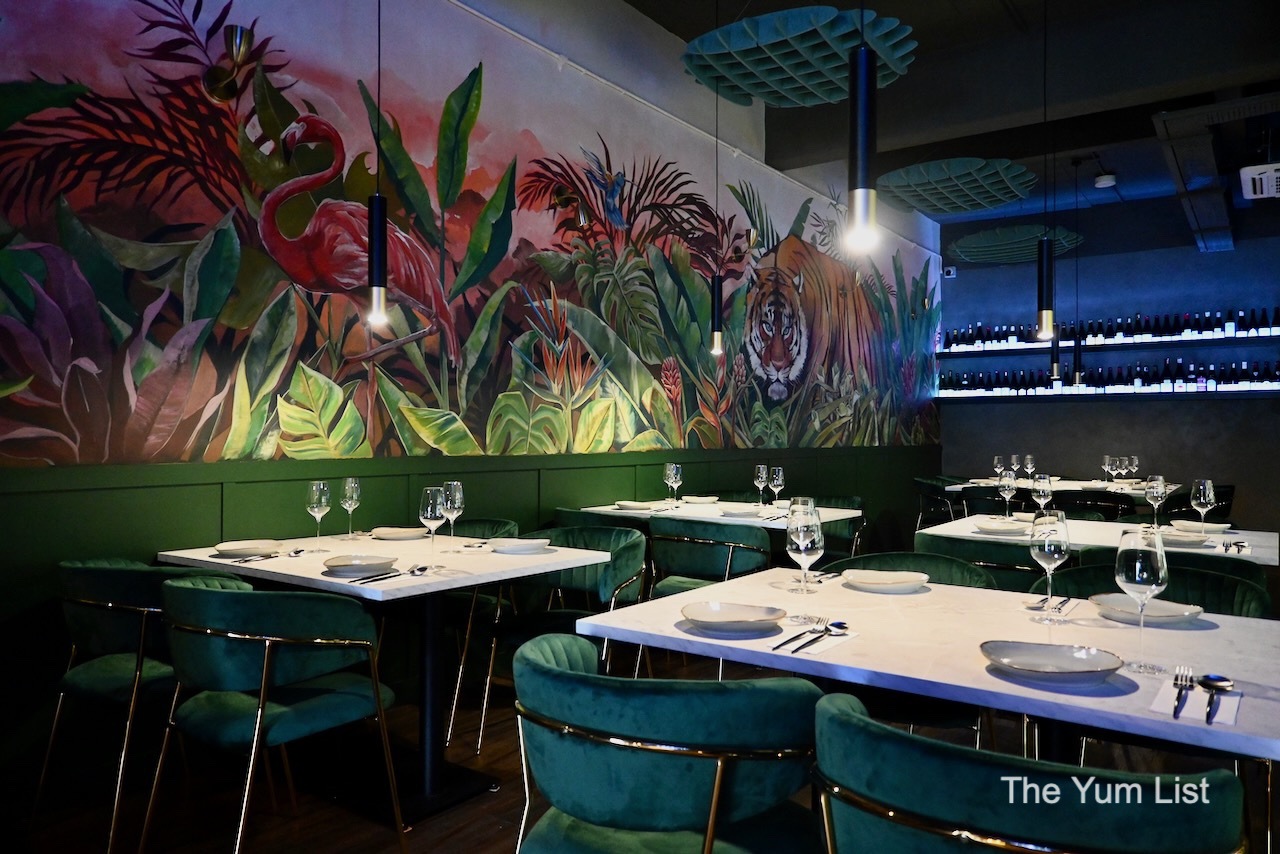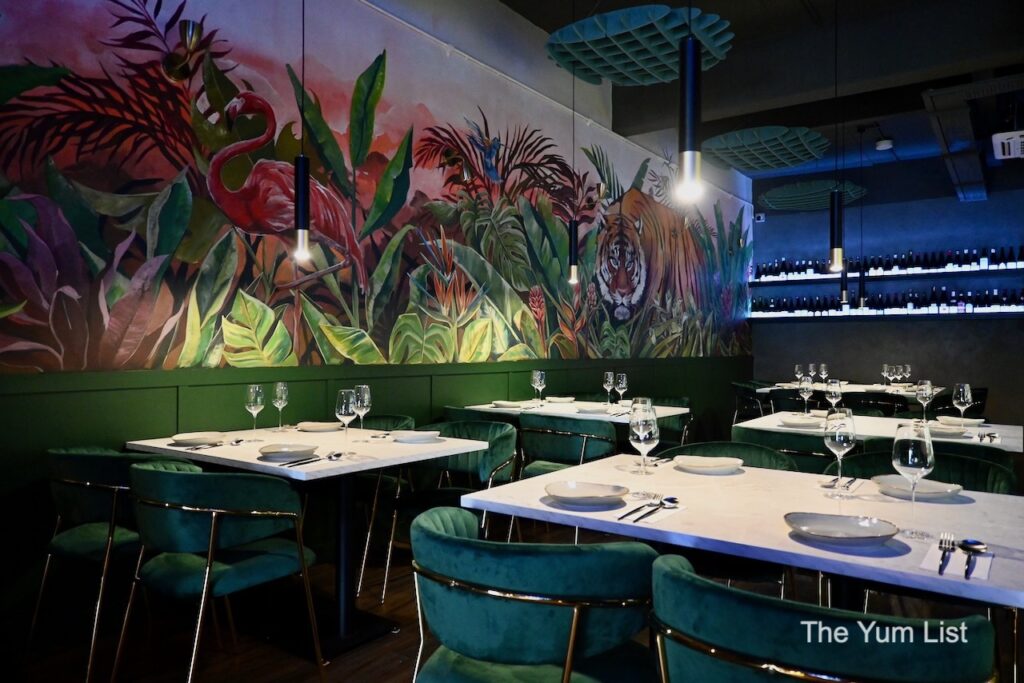 D's Wine Bar – Wine List
D's Wine Bar is the first foray into an F&B outlet for Dave, whose background is in importing and distribution. Dave's vision is "a wine bar that serves food, not a restaurant that serves wine", and the focus is all about storytelling and the shared experience of a delicious glass of the good stuff. He works directly with producers in various countries, and many of these labels are imported exclusively for D's Wine Bar. His enthusiasm and expertise are obvious, and he's eager to share it; Dave welcomes first-time drinkers as warmly as hardcore connoisseurs, and private tastings are available for small groups to really indulge.
We start with a toast to Dave and his partner Happy's new venture. The Champagne is a Georges Remy, Montagne de Reims, NV Extra Brut 1er Cru, Les 4 Terroirs N19 (RM 580). This grower's Champagne (produced and bottled by the same estate that grew the grapes) is mostly Pinot Noir with some Chardonnay. It's fresh and vibrant with aged oak and fruity apple. There is a delicate saltiness to it, making it great for pairing with food. Georges Remy is relatively new on the sparkling wine market; he previously produced some red in Bordeaux and a ​​Bouzy rouge. The 2014 family harvest marked George's sparkling wine's beginning and continued success. With limited production and a well-respected reputation for quality, it's sold out in many of the stores we looked at online worldwide. We're fortunate that Dave's relationship with the estate gives us access here in Malaysia. It's best served in a white wine glass rather than a flute to bring out the aromatics of the wine. This works brilliantly as an aperitif and later with the seafood recipes on the menu.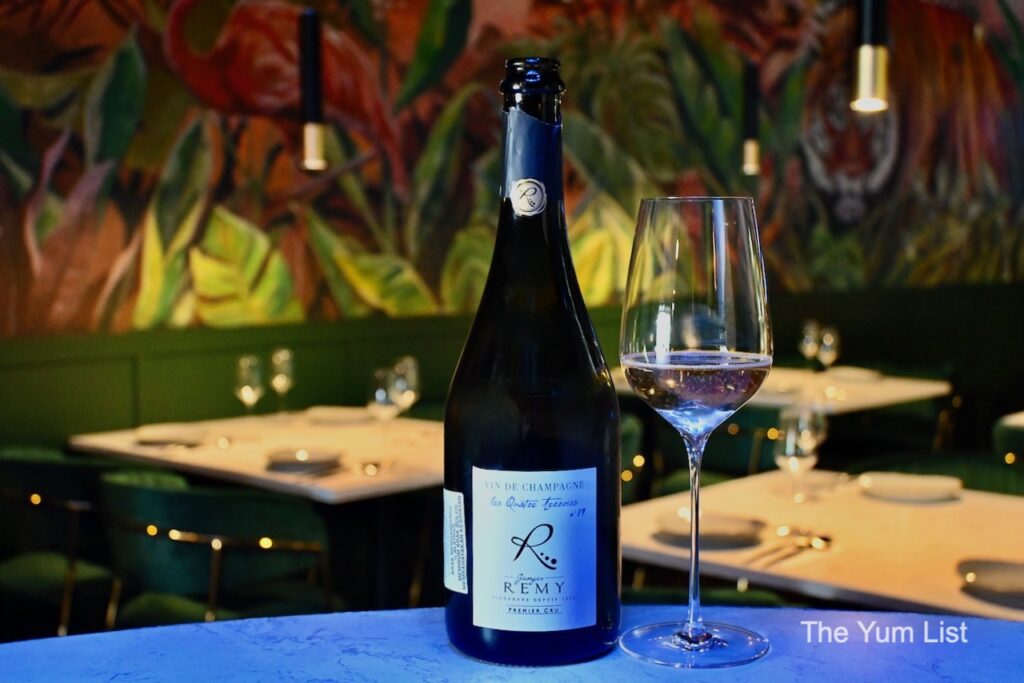 Later we move to a red Burgundy; Jean Marc Millot, 2020, Côte de Nuits-Villages, Rouge "Vieilles Vignes" (RM 512). With another small production (only 3000 bottles), we are again lucky to drink this wine in Malaysia. The Côte de Nuits appellation extends over several villages, and this wine is produced from 70 to 80-year-old vines in Comblanchien. The limestone-dominated soils gift minerality, with freshness and black berries immediately evident on the nose. Served, of course, in the special Sydonios glass, it's a delightful vintage.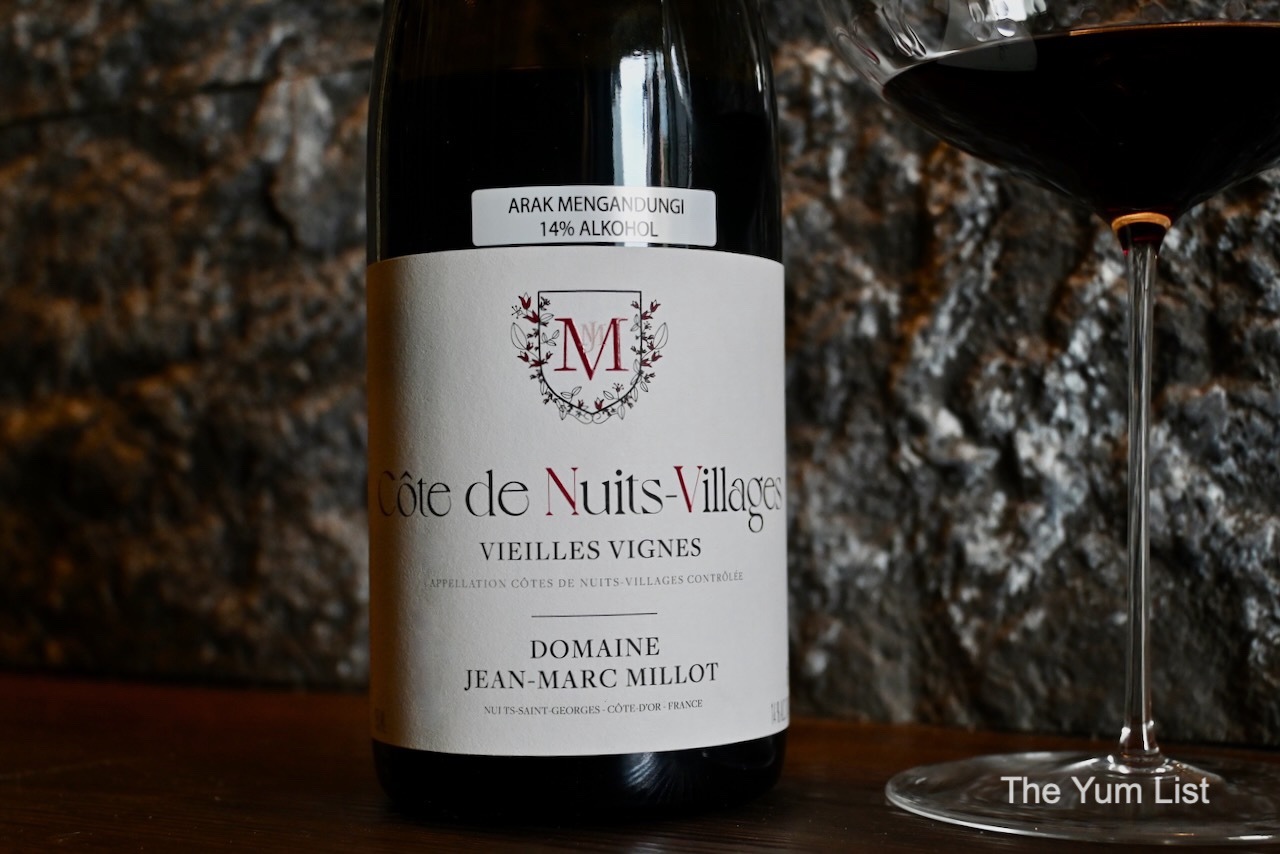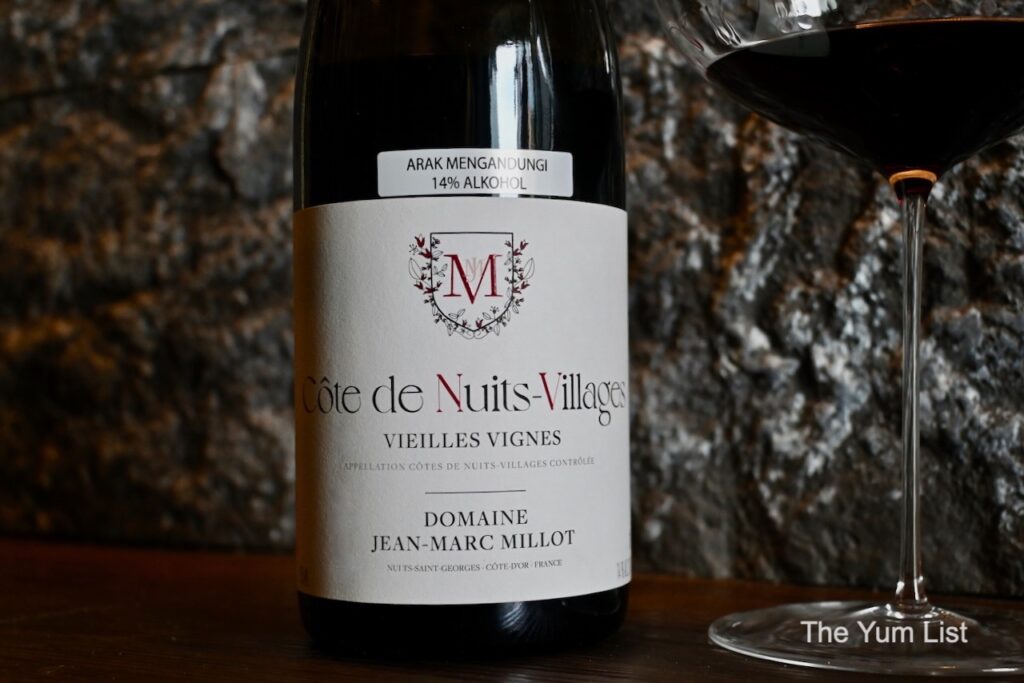 To conclude, a bottle of Willi Schaefer, 2020, Riesling Kabinett, Graacher Himmelreich (RM 370) complements the dessert. James Suckling and Robert Parker have both given generously points ratings to this Mosel; 94 and 93 points, respectively. It's fresh and fruity, bright and elegant and its natural sweetness flows into a lingering, mildly spicy and lightly mineral finish.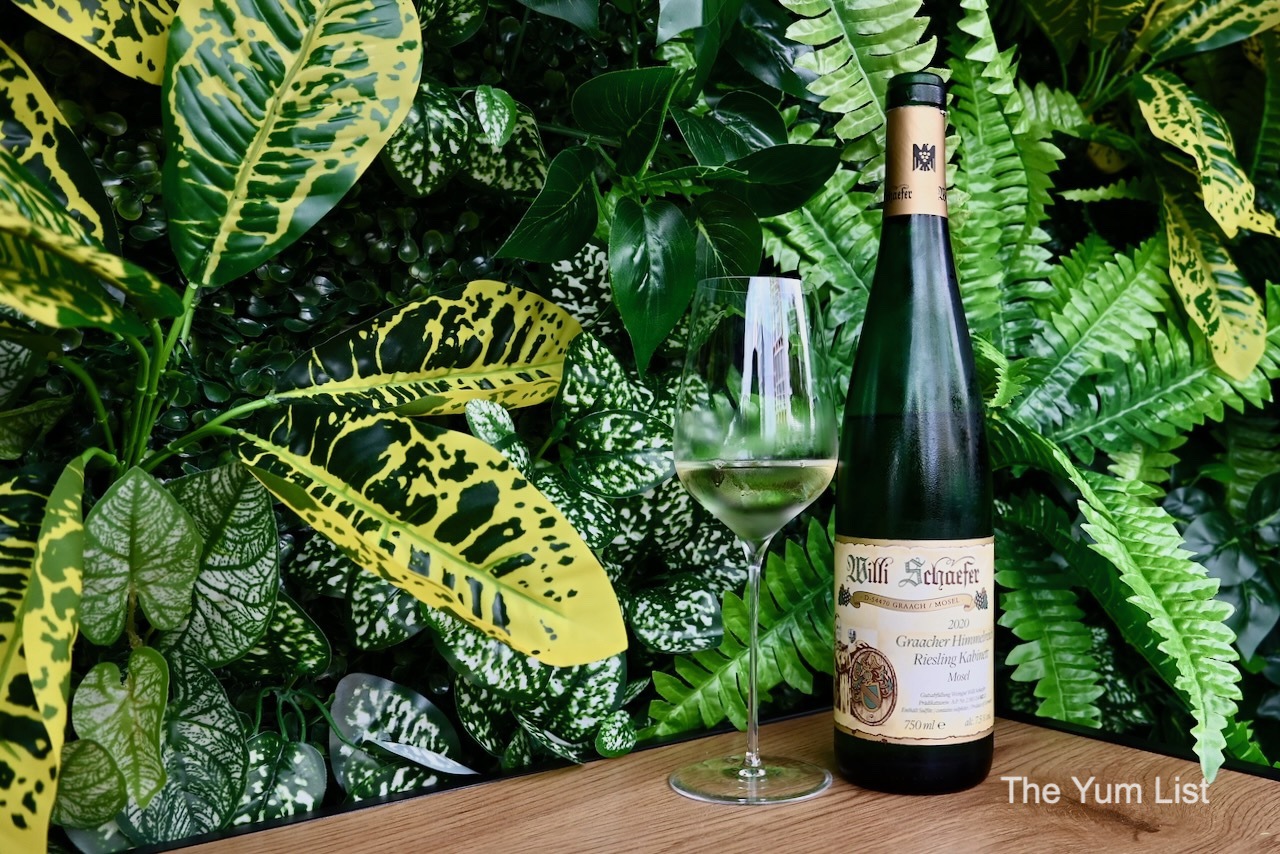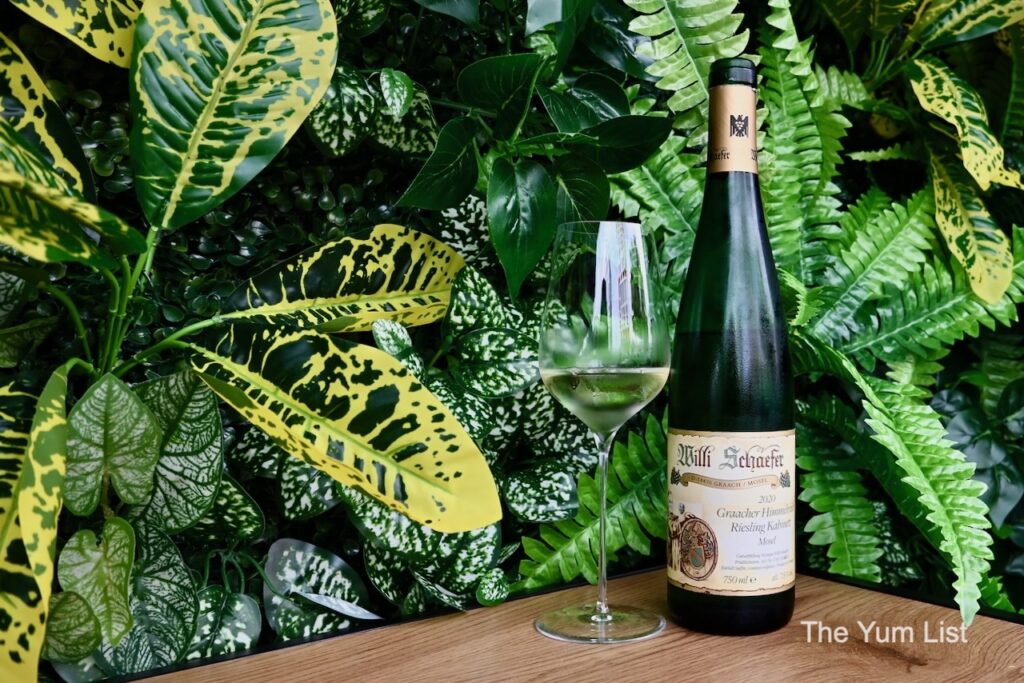 Right on cue, the first tasting courses appear, and I must stop lovingly (and carefully – breaking one will set you back RM150) staring at my glass.
Tasting Menu
We're here for the tasting menu (RM168/pax), and it becomes clearer with every course just how much consideration has gone into creating it.
The first course sets the tone; an amuse bouche of Lotus Root Sunomono, which is 'just nice', as they say. Chewy, crunchy and tangy all at once, satisfying and refreshing.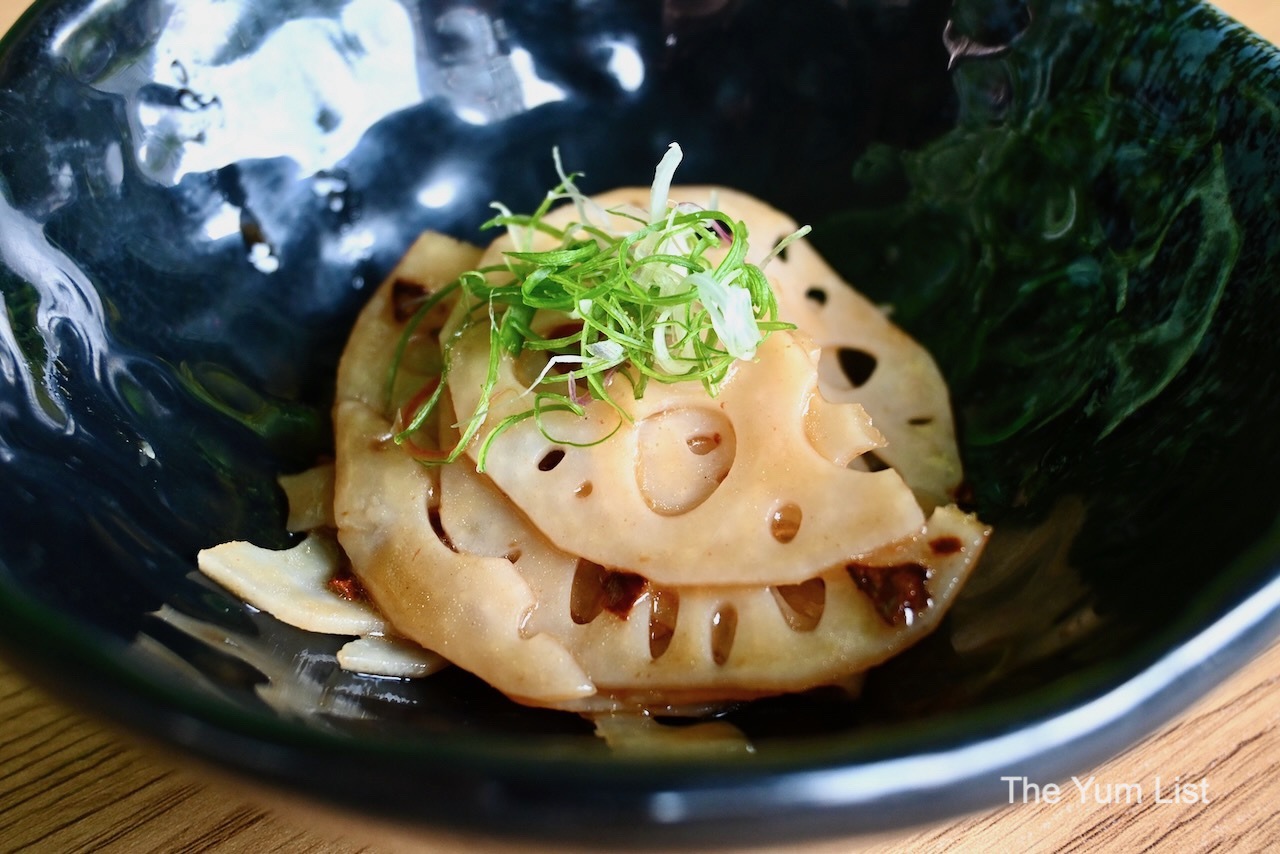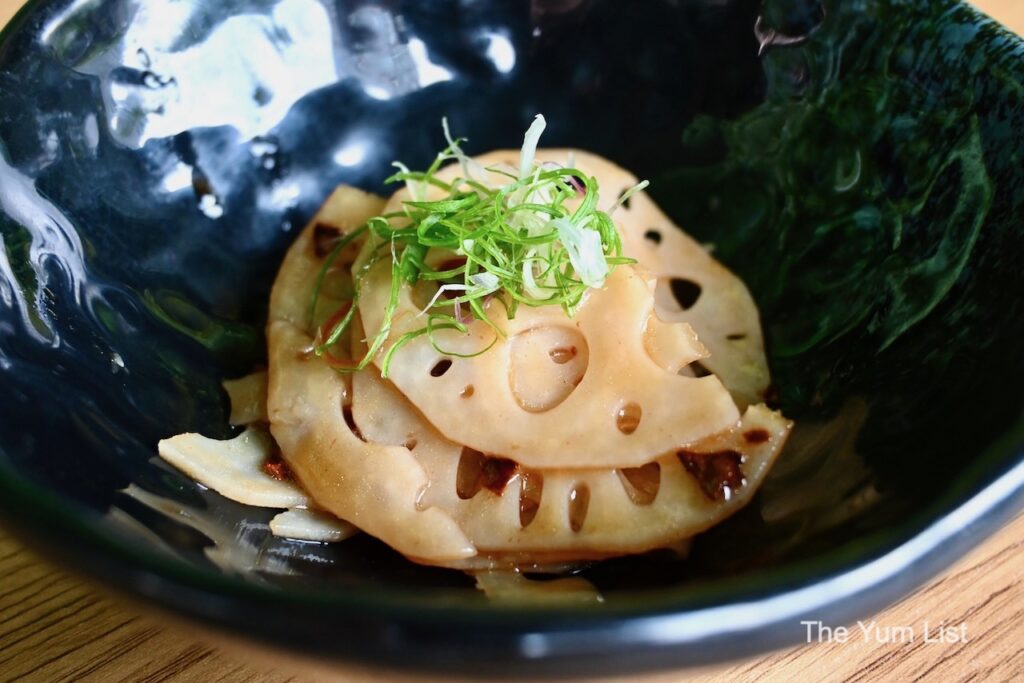 The Truffled Dumpling – to be eaten in one bite – is a masterpiece. The skin is thick enough to hold it all together confidently but thin enough to comfortably eat and chew without the feeling of a massive mouthful. I secretly wish this was a separate a la carte option.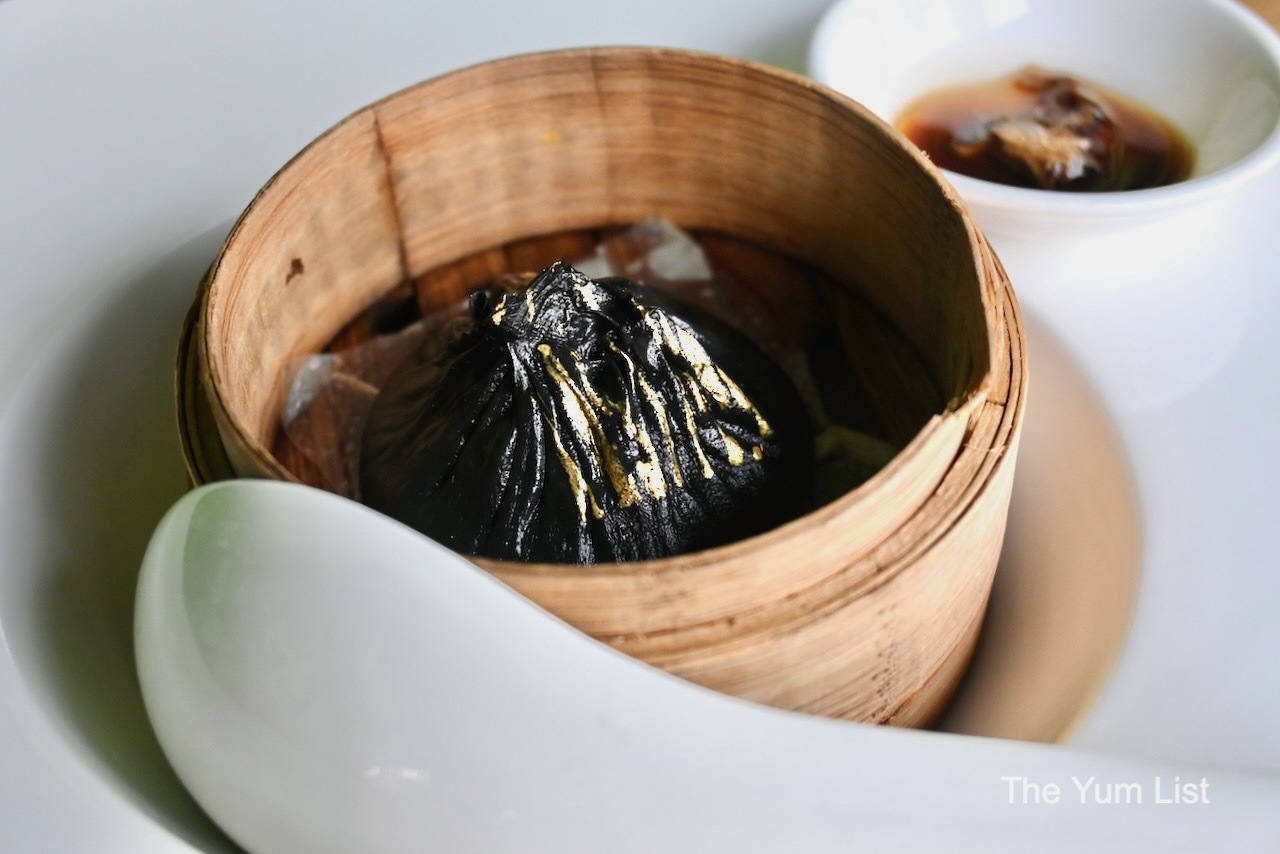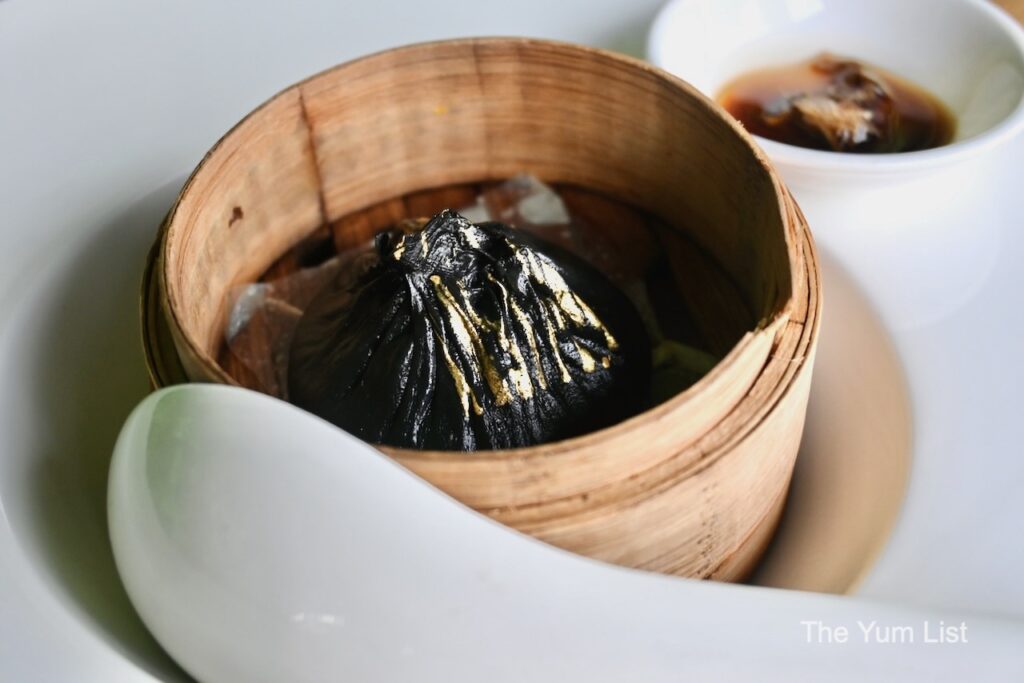 The Prawn Fritter is a generous, meaty helping of fresh prawns, full of flavour. There's not a hint of salty sourness that you usually find with the frozen variety (sadly admitting to succumbing to the convenience of these too often), and the tsukemono pickles are a tasty supporting act.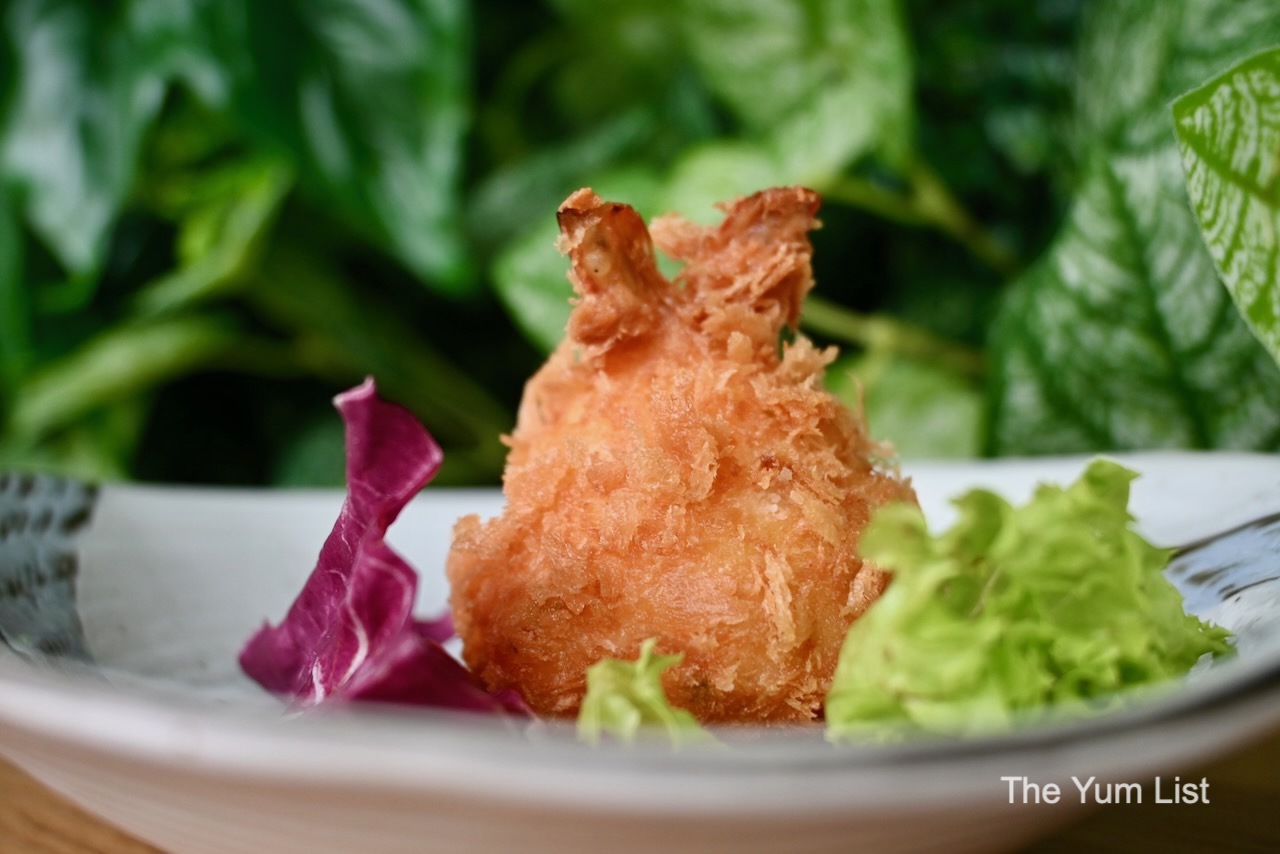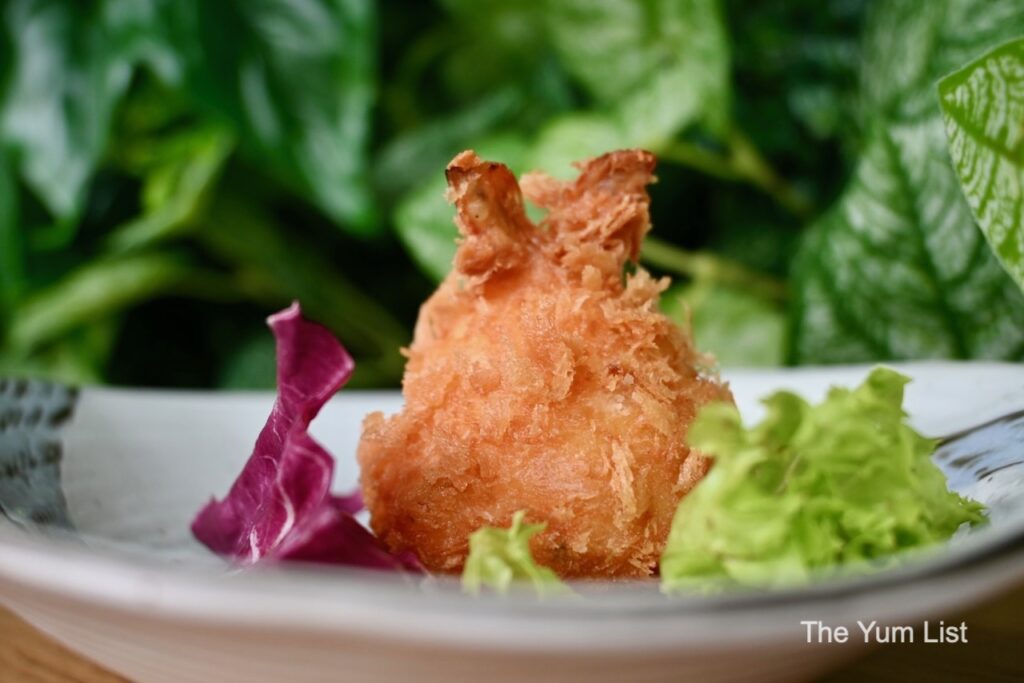 The Kagoshima Pork – famously one of the most delicious pork varieties in the world – served with Katsuobushi (bonito) flakes, is an intriguing medley of texture and taste, rich, springy and moreish.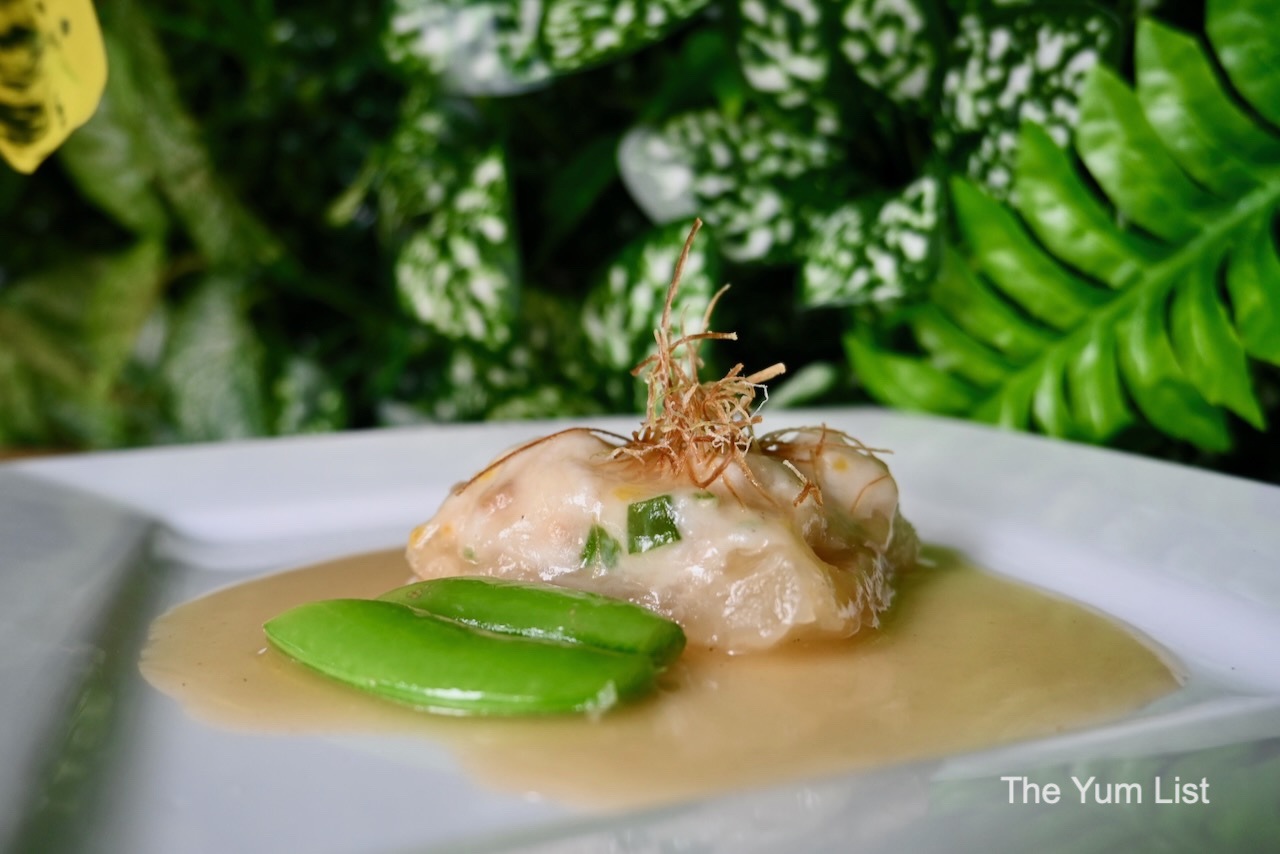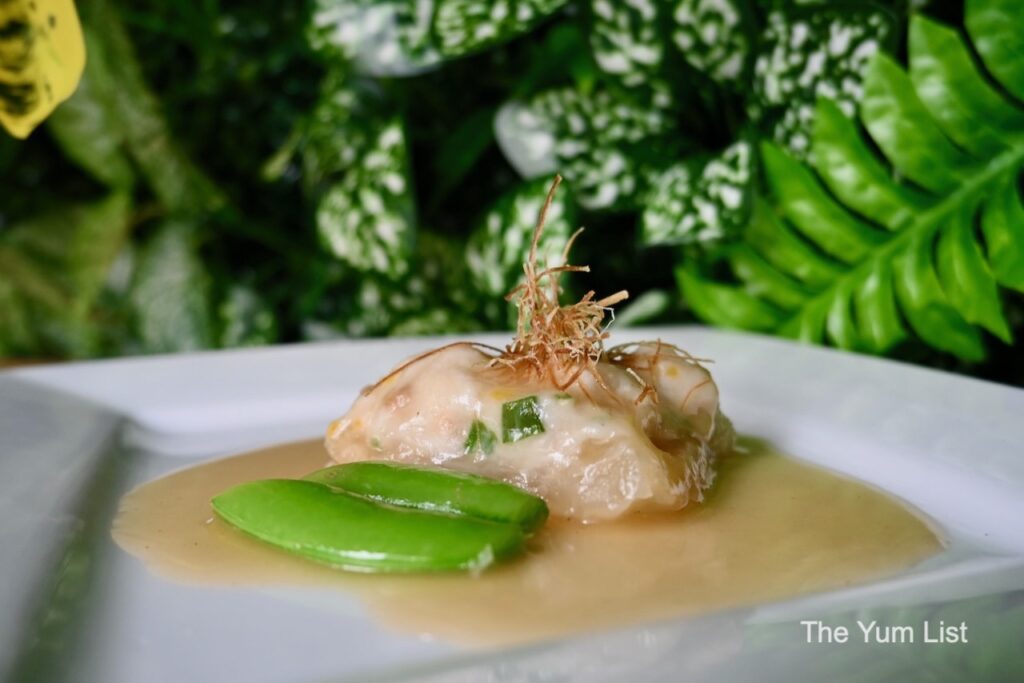 The Yuba Skin Roulade, with a sweet shrimp Shaoxing rice wine, complements the bubbles nicely; perfectly fried, not too greasy, with more pork and fresh prawns.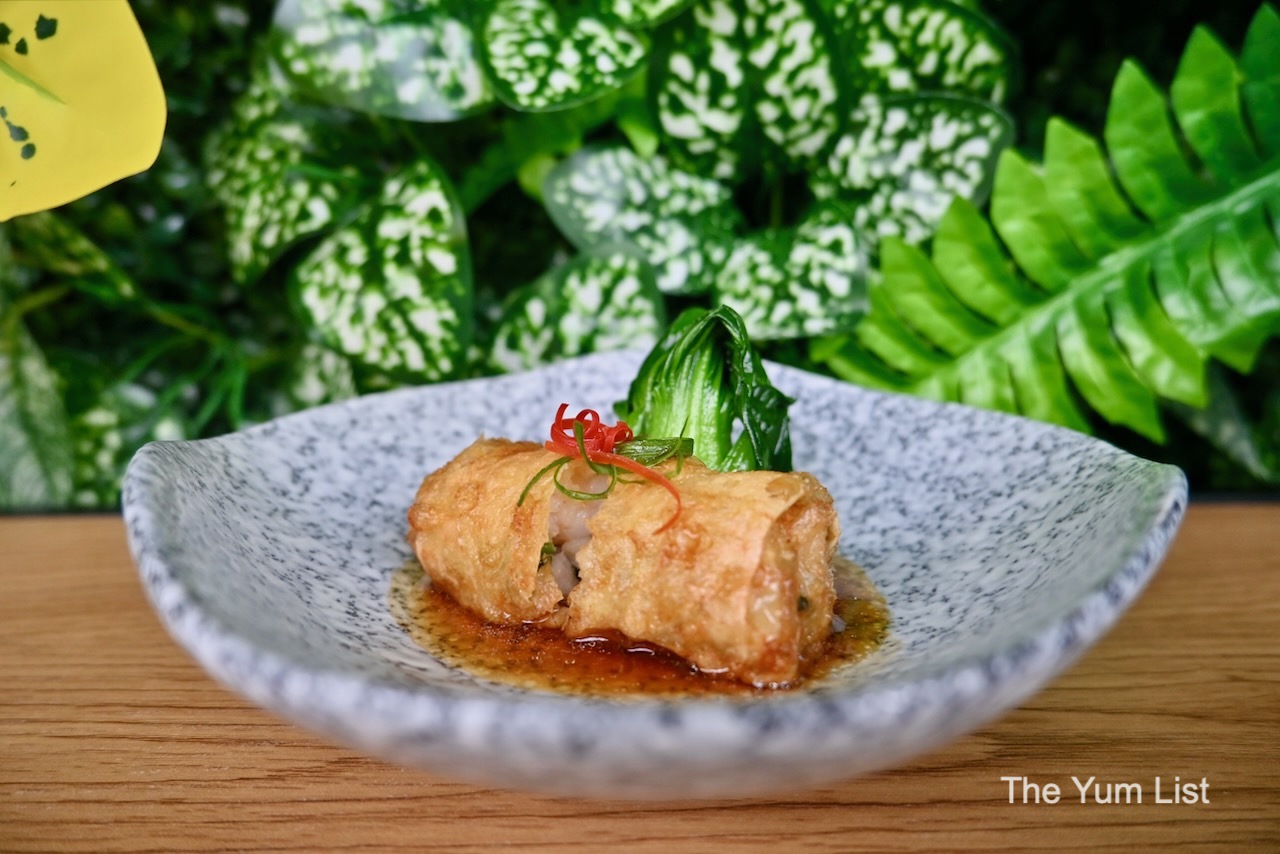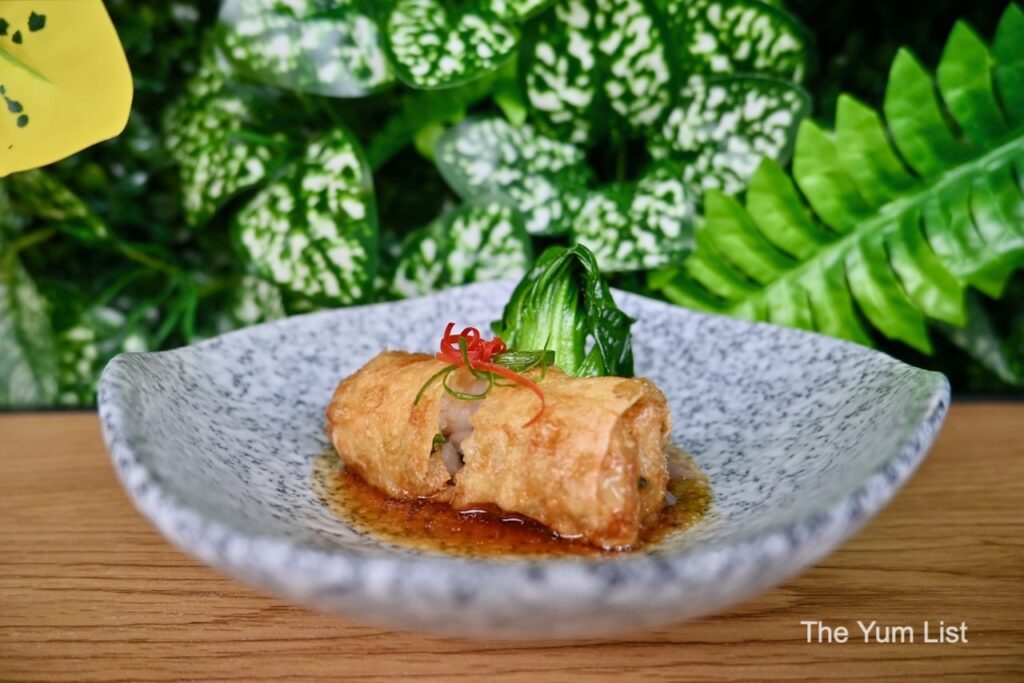 Another dumpling arrives – the Crisp Glutinous kind. Another beautifully balanced cook; the crust is just the right mix of chewy and crispy, with a fragrant, succulent yam and chive filling.
The Daikon Radish also has a rewarding mouthfeel, topped with bits of roasted crunchy goodness. It's slightly salty with an edge of fishiness – in a good way – thanks to the XO sauce with dried scallops.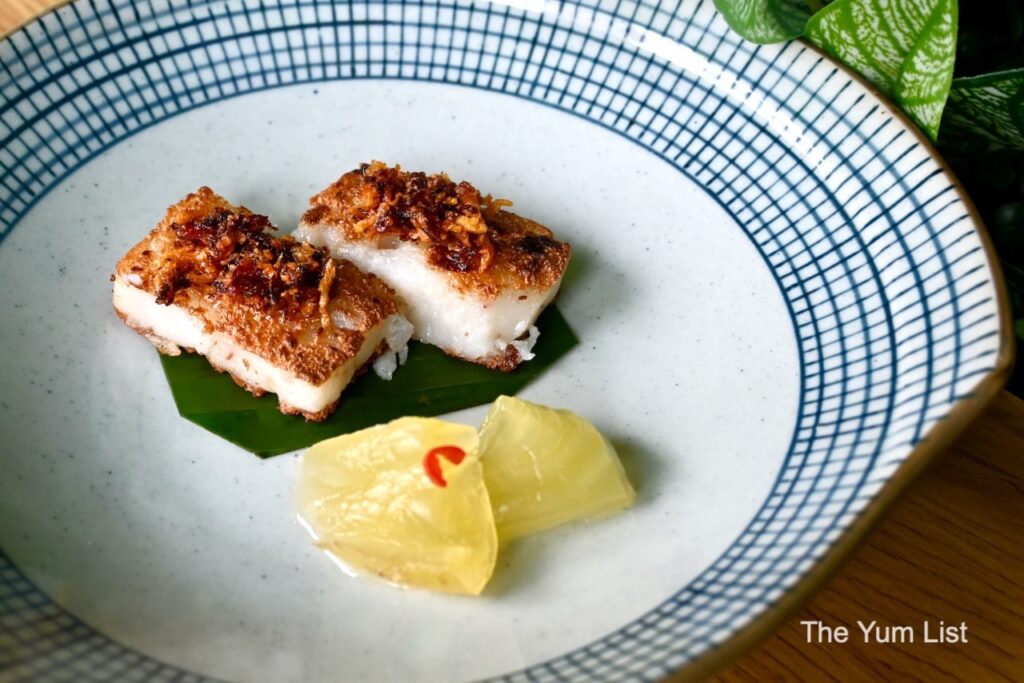 More prawns! The Crystal Prawn is another demonstration of culinary finesse in cooking. The wonton skin holds the whole scrumptious morsel together without getting in the way of anything. It floats in Dover sole wonton consommé with a tangle of noodles guaranteed to satiate any remaining thoughts of hunger.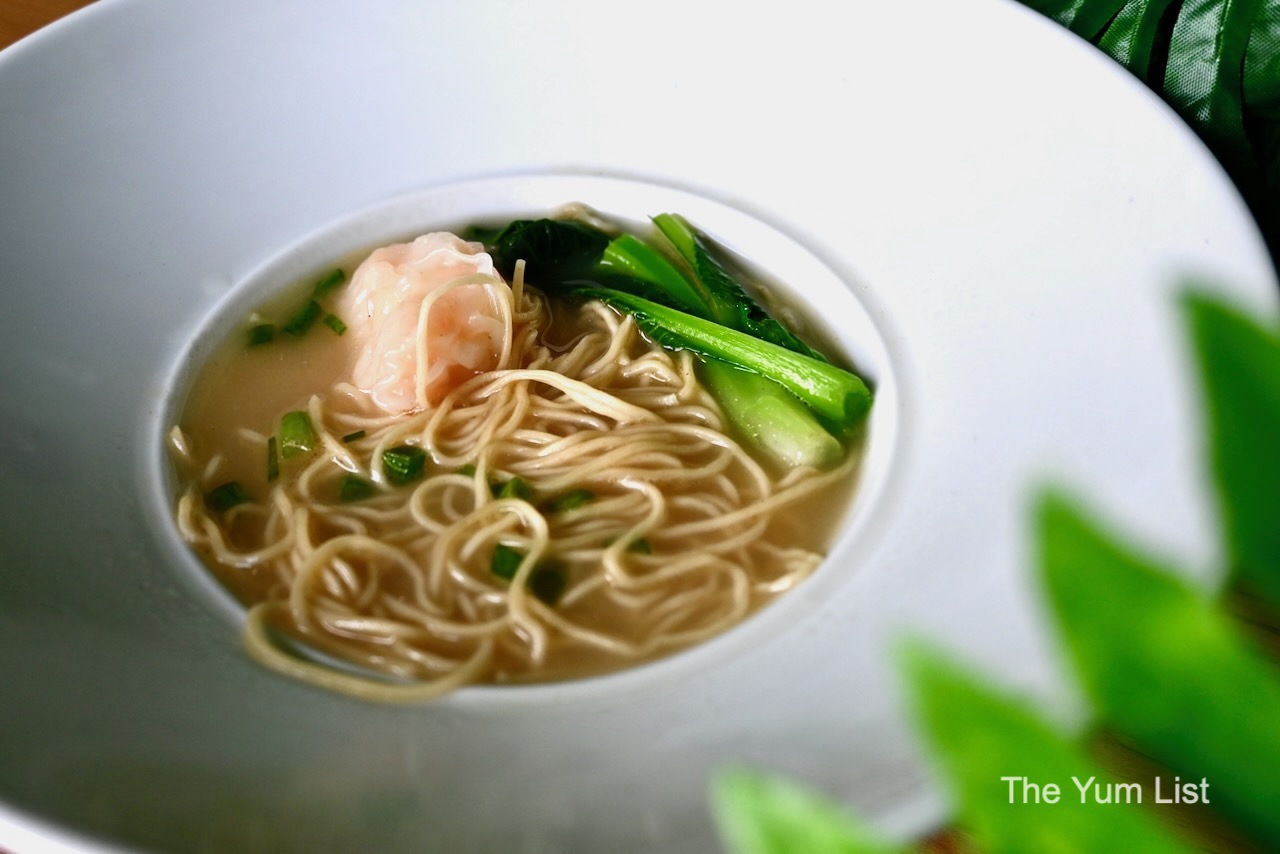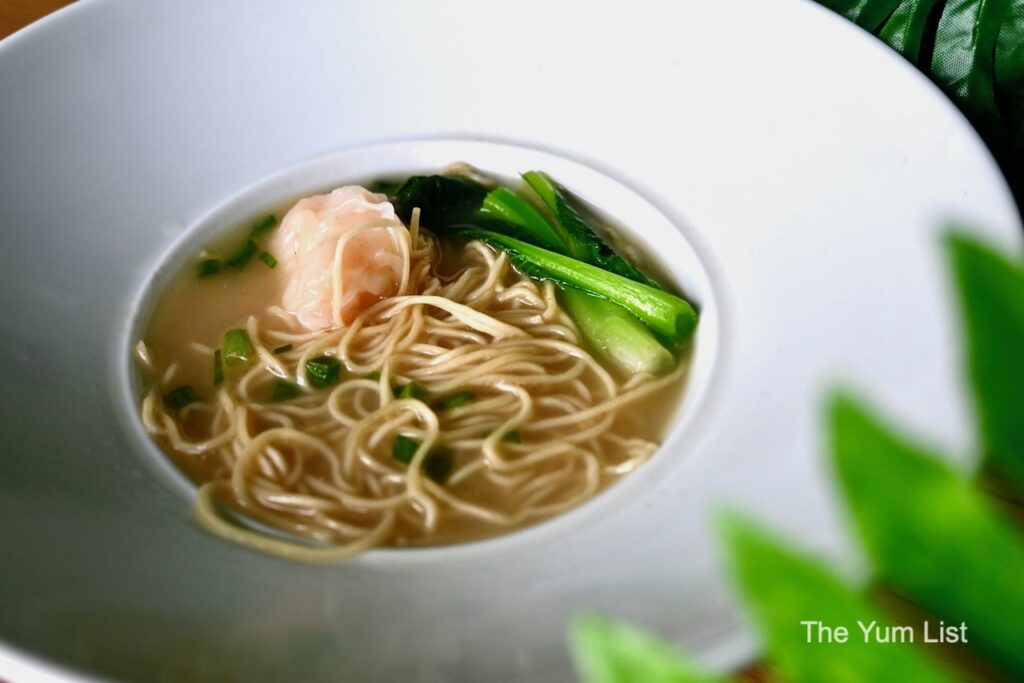 It's time to conclude and to ease us into the sweeter side of the menu, we start with a savoury dessert: a lovely, rich mountain Yam Croquette with just the right amount of sweetness – and of course, the perfect amount of crunch.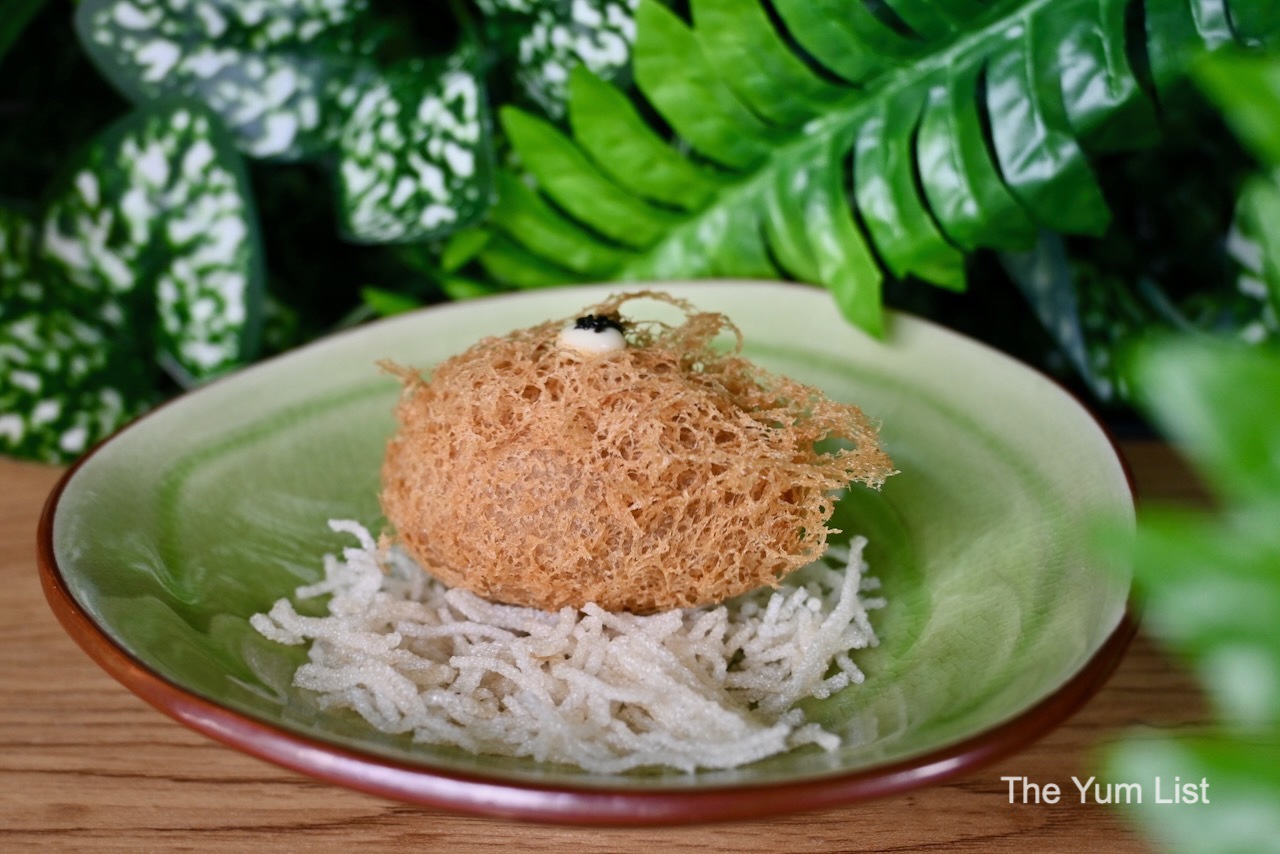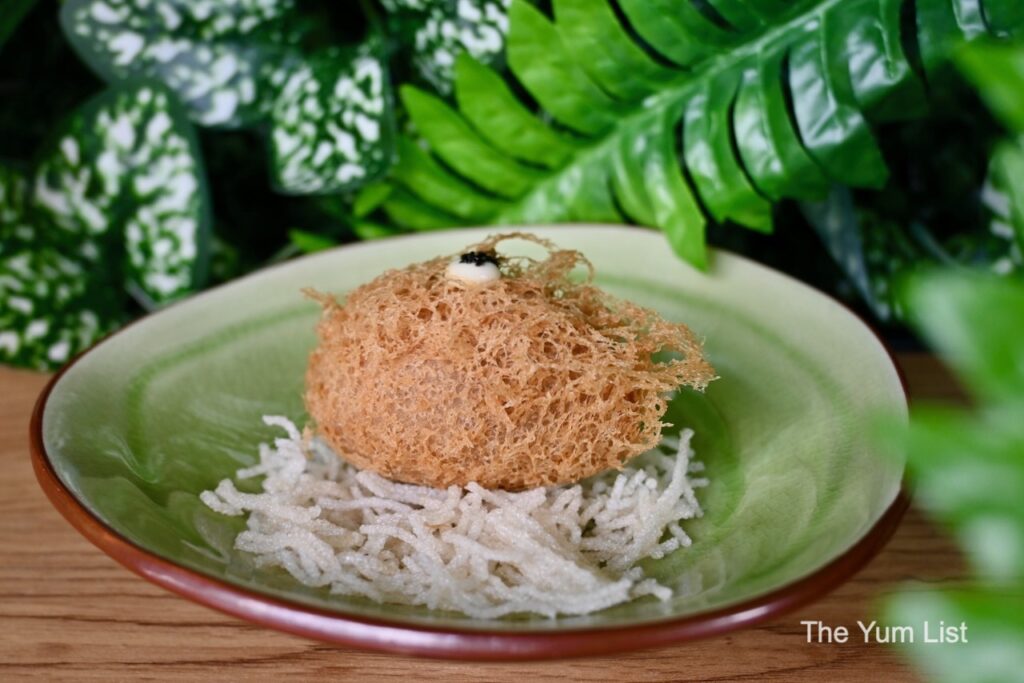 The sweeter dessert is the Black Sesame Mochi, and what a way to finish – sweet, chewy, gooey in the middle and indulgent. The kitchen crew even grinds the organic sesame themselves.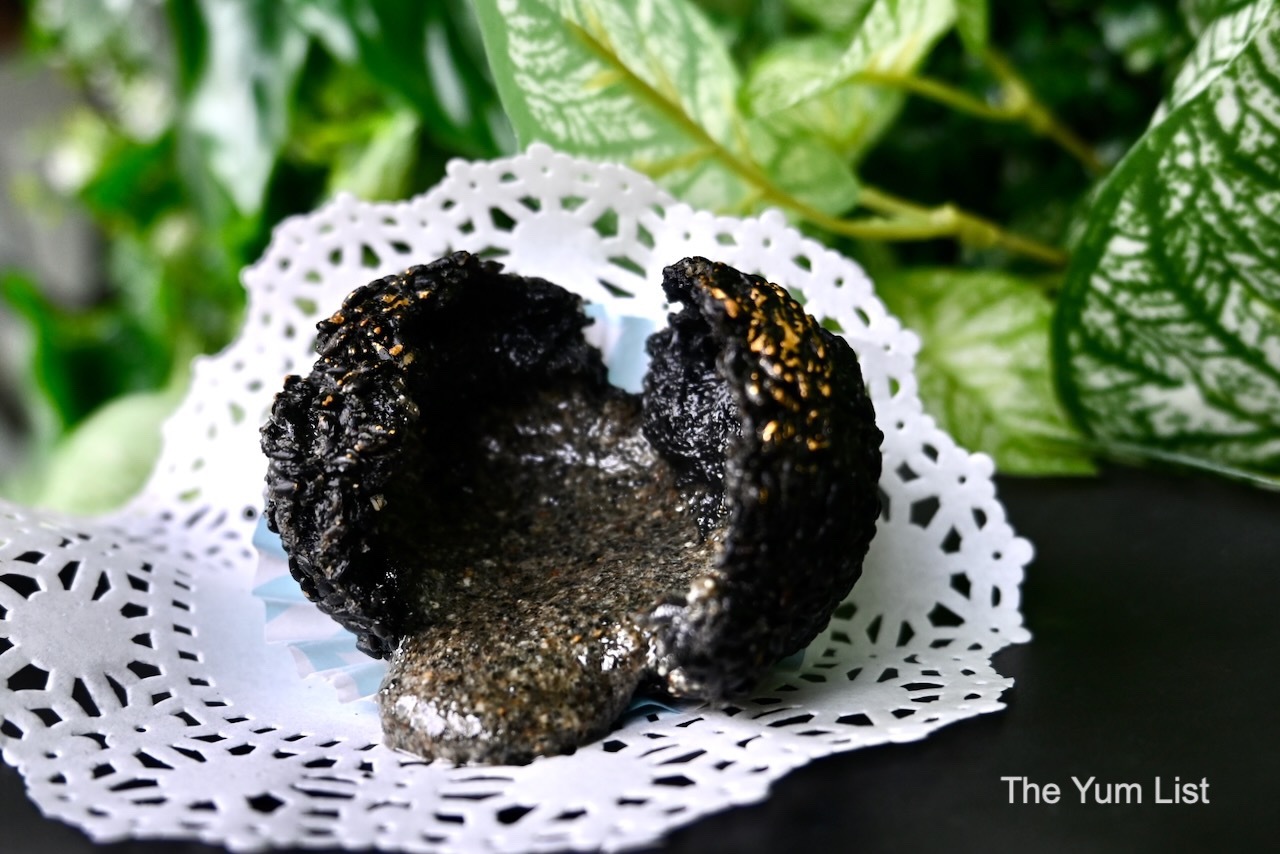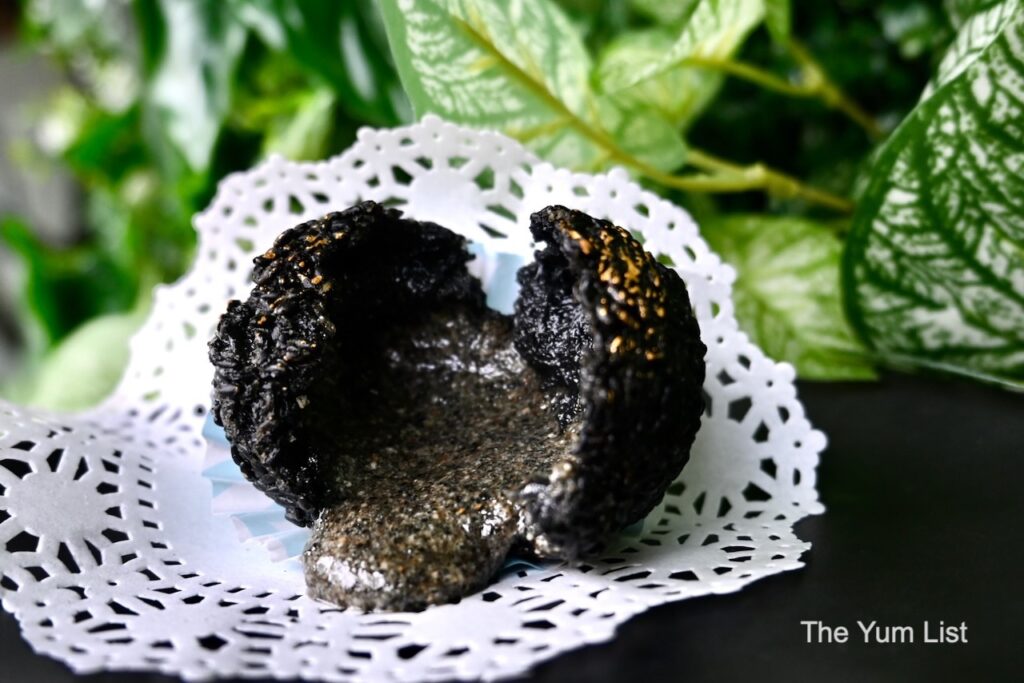 I very politely ask (or delicately insist) for one more glass of Mosel – for professional reasons – and we bid a fond farewell to David and Happy. On the way home, I add 'Sydonios glassware' to my list of goals for 2023. 
Reasons to visit D's Wine Bar: an extensive selection of exclusive imported wine, each with a story to tell; Sydonios crystal glassware; a proper drinking experience in a friendly, unpretentious atmosphere; knowledgeable and welcoming host; private tasting sessions available; excellent food and a carefully curated menu; subtle, high-quality touches that bring out the best of the wines and champagnes.
D's Wine Bar
12, Jalan SS 20/10, Damansara Kim,
47400 Petaling Jaya, Selangor, Malaysia
D's Wine Bar Opening Hours
Monday & Tuesday: Closed
Wednesday-Sunday: 4:30 pm–12 am
Find more KL bar recommendations here, and stay up-to-date on the latest gourmet and travel happenings around Malaysia here and here.