The Bread Bar Dinner Menu
Words: Amanda Chin
Photos: Monica Tindall
'Bread' and 'Bar' are two words that instantly hit my feel-good hormones, so when Monica asked me to visit The Bread Bar, it was an instant yes. I'd heard about the phenomenal bread coming from their oven, so I happily anticipated trying their dinner menu. Chef-owner Marc Raphael Joseph is celebrating one year of success with his cafe brunch menu. Now he's introducing a dinner line-up that looks promising with a selection of artisanal non-alcoholic beverages, handmade pasta and recipes unique to this restaurant.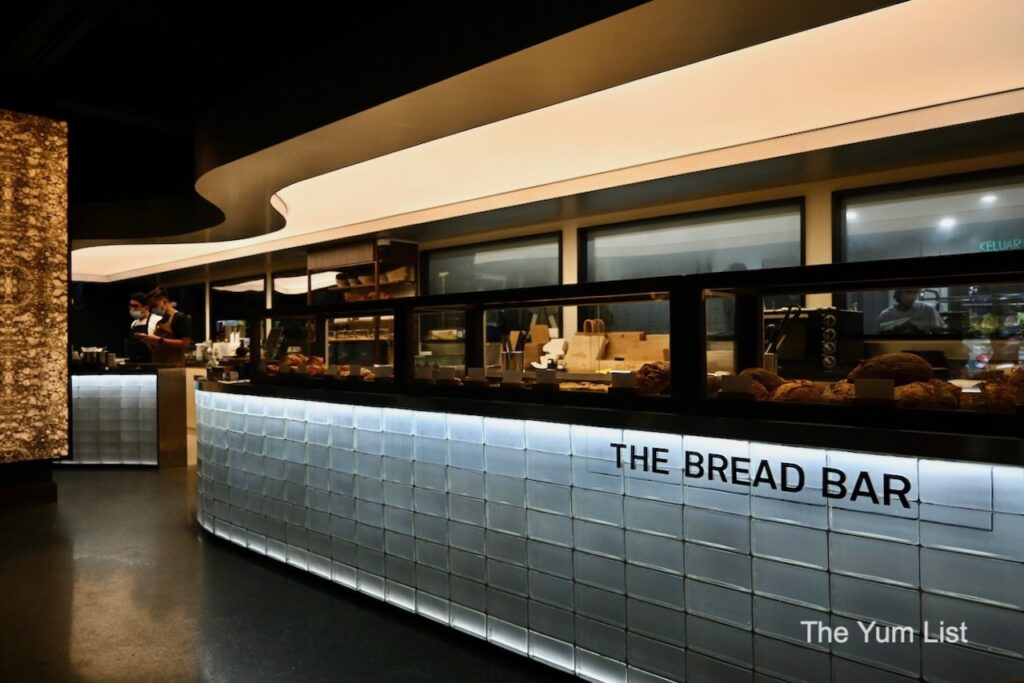 The Bread Bar Dinner Menu
Parking might seem a little tough since TTDI is quite a busy area, especially during lunchtime, but you can definitely find spots nearby if you don't mind a quick walk (which is good for digesting carbs, btw!). The entrance is simple and concrete, as if to say – simply good food.
The ambience inside is classy like you're stepping inside a fancy cocktail bar and restaurant in Manhattan. The wall art has interesting decorations like sourdough starter lamps and contrasting dark turquoise walls with cream-coloured ones. The white-tiled countertop showcased the amazing bread and pastries (the smell will take you away). Beyond that, you can glimpse a full view of the kitchen and the people who work hard to make ingredients taste grand.
After a solid year of operation, the team is ready to expand its horizons and welcome the dinner crowd (Thursdays to Sundays). Not only is Chef Marc looking to keep up the consistency and quality of his food, but The Bread Bar's service is also top-notch. The staff were attentive and fast to approach our table when we had requests. All in all, it was a super satisfactory beginning. With a stomach rumbling for food, I'll get started below.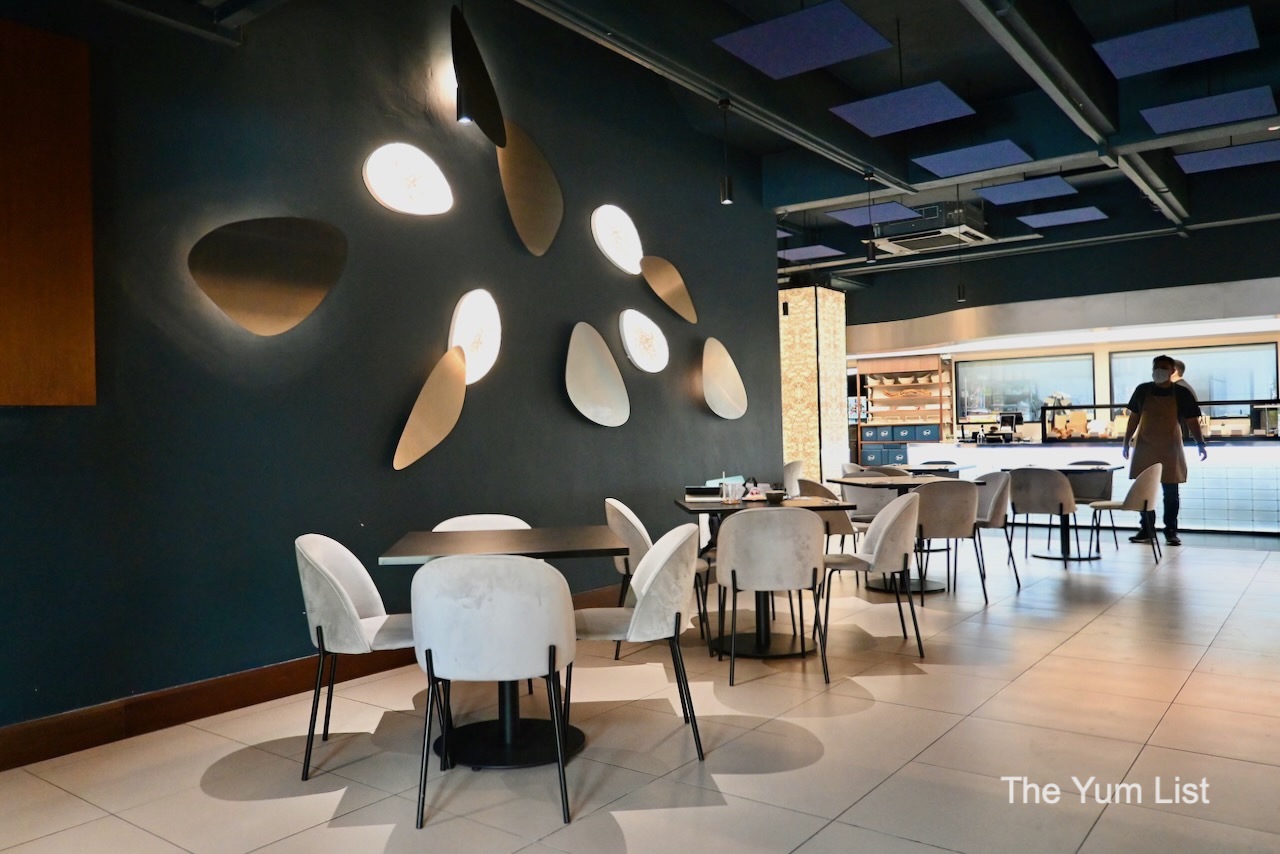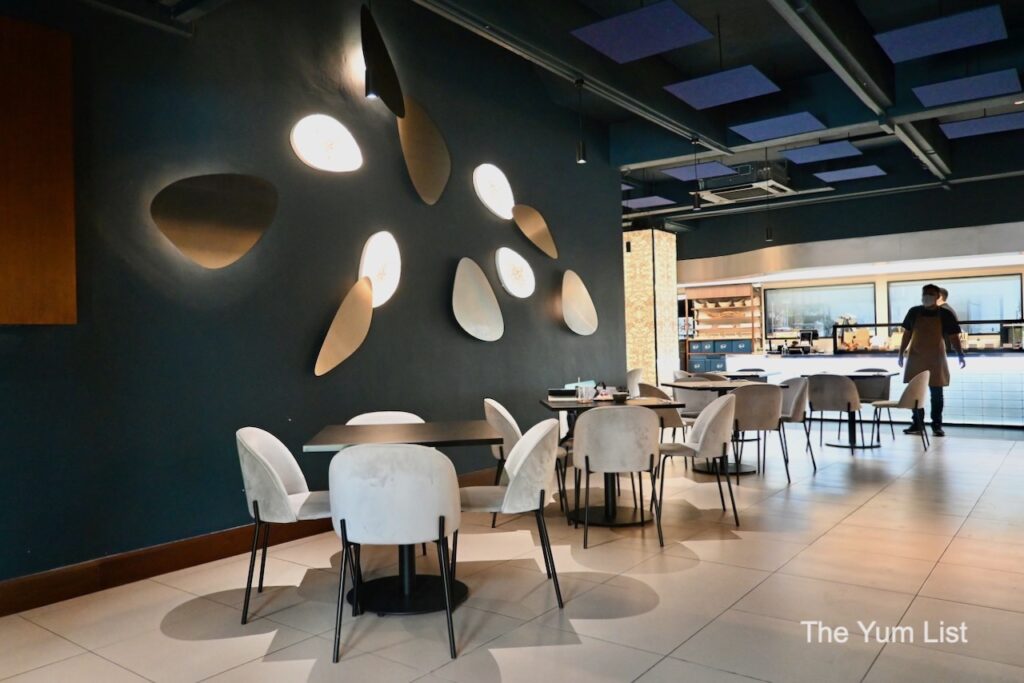 The Bread Bar Drinks Menu
I love a good home-brewed kombucha, and The Bread Bar's Apple Peach (RM17) really hit the spot. It was fruity rather than sweet, with chunks of peach and basil seeds stirred in. The garnish, a natural fruit roll-up, uses the leftover pulp from all the juice they press – zero-waste brownie point!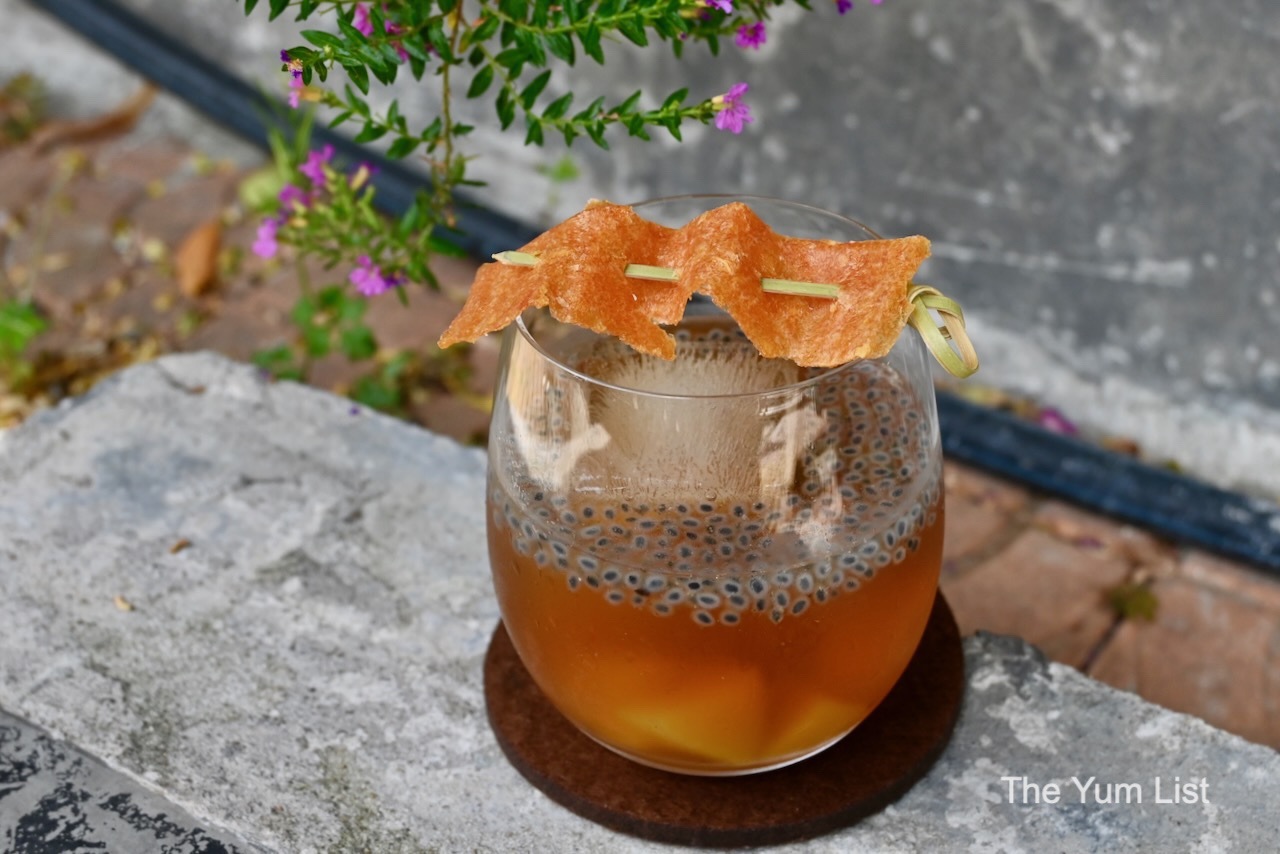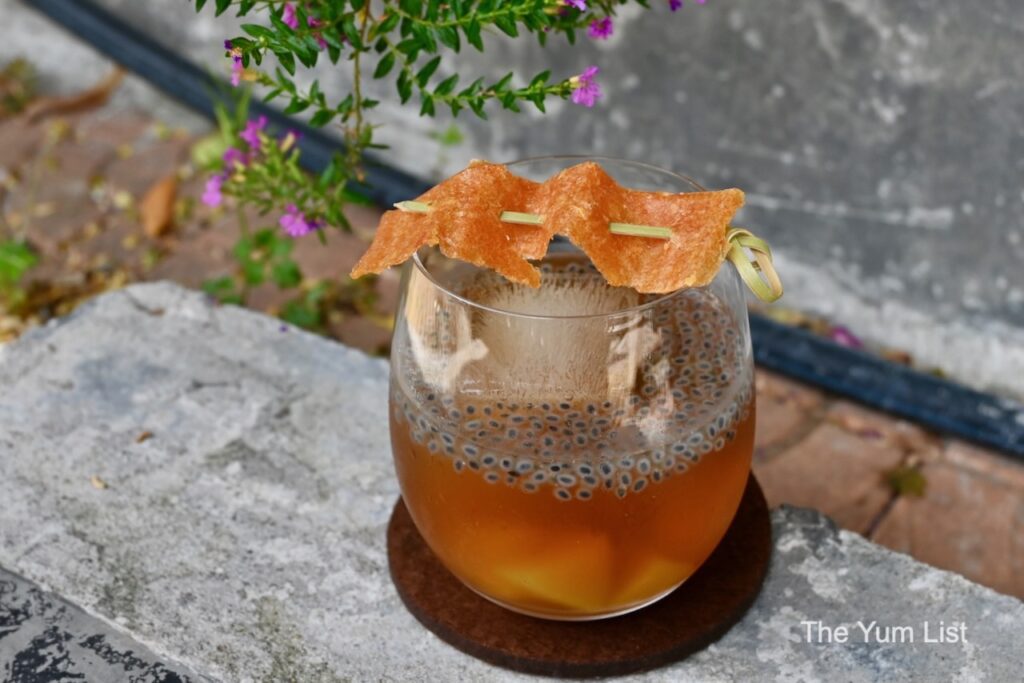 Next, the Vampiro (RM20) was a fun take on Mexican sangria with tequila, but instead of the spirit, it was made with non-alcoholic whiskey and Bloody Mary mix. I'm rather fond of spice and Bloody Marys, so this was a winning combo for me.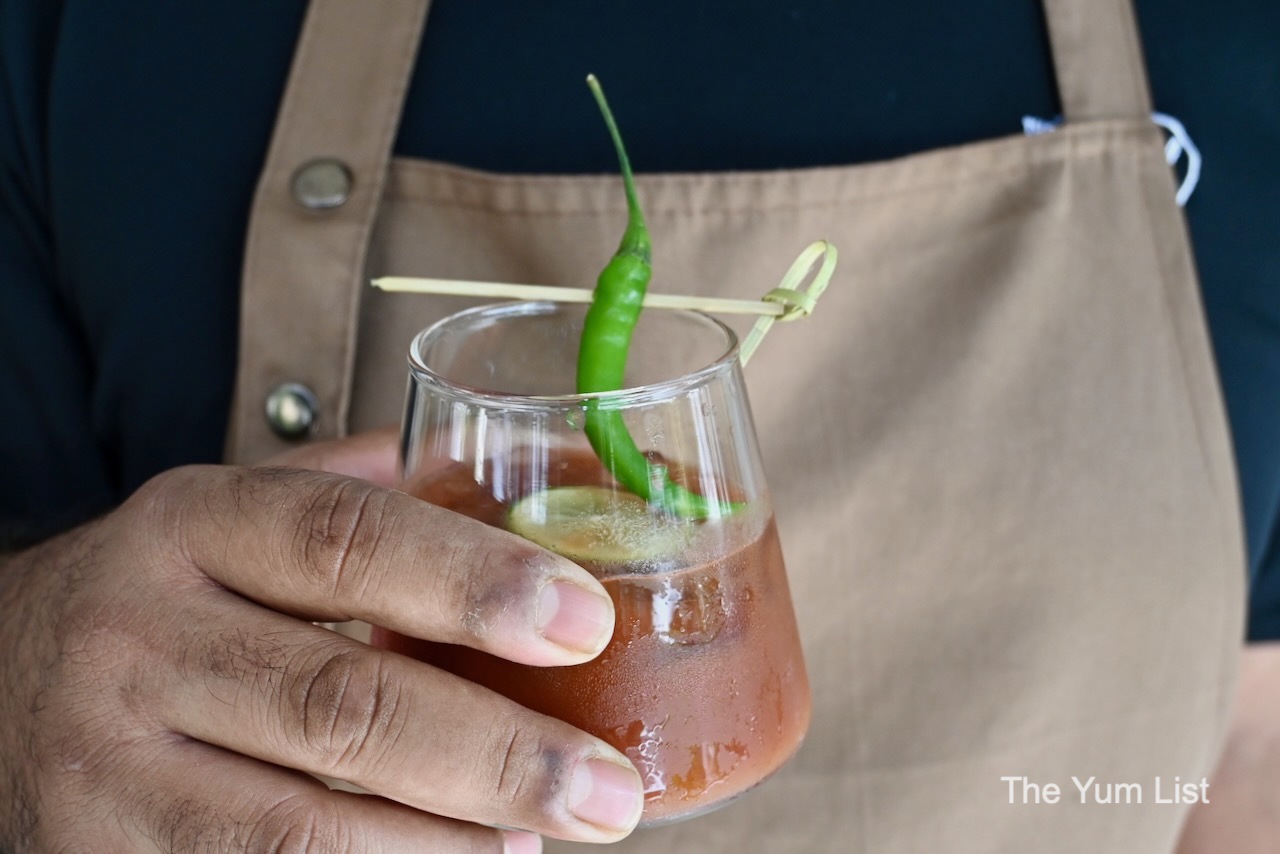 Last, on our drinks charade was the White Russian (RM20) – a mix of espresso, cold brew, non-alcoholic Kahlua, peppermint syrup and cream. It was a lovely coffee mocktail with an intense and rich creaminess balancing the strong, bitter coffee. Decorated with a beautifully-carved piece of orange skin on top, it was a delight to drink and not too much of a detour in flavour profile than the original alcoholic recipe.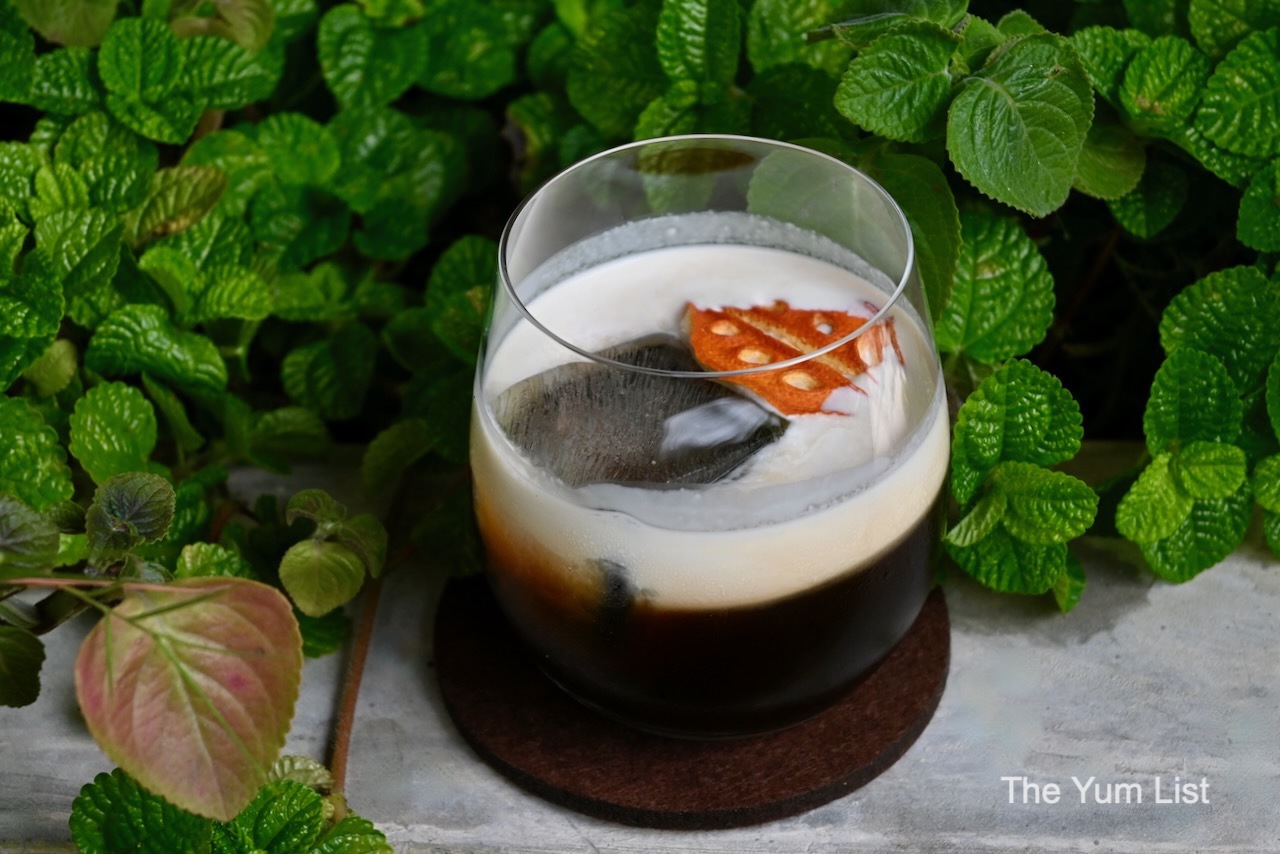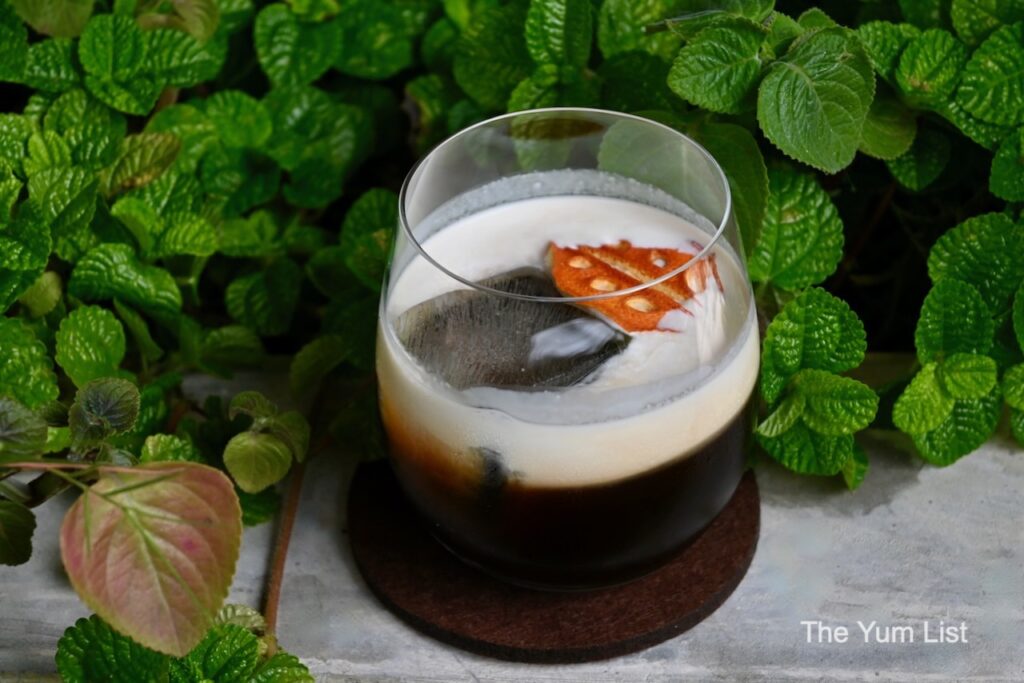 The Bread Bar Dinner Menu
With our bellies primed for feasting, we eagerly looked forward to the food. The first plate, Prawn Toast (RM18), was a twist on the nostalgic fried prawn balls with sesame paste we used to eat at the markets as kids. However, this take uses sourdough bread capped with a prawn mixture. Instead of frying it with bread crumbs, he uses crispy millet grains, which give it that extra mouth-watering crunch. It was served with a small bowl of coriander yoghurt and was easily my favourite dish.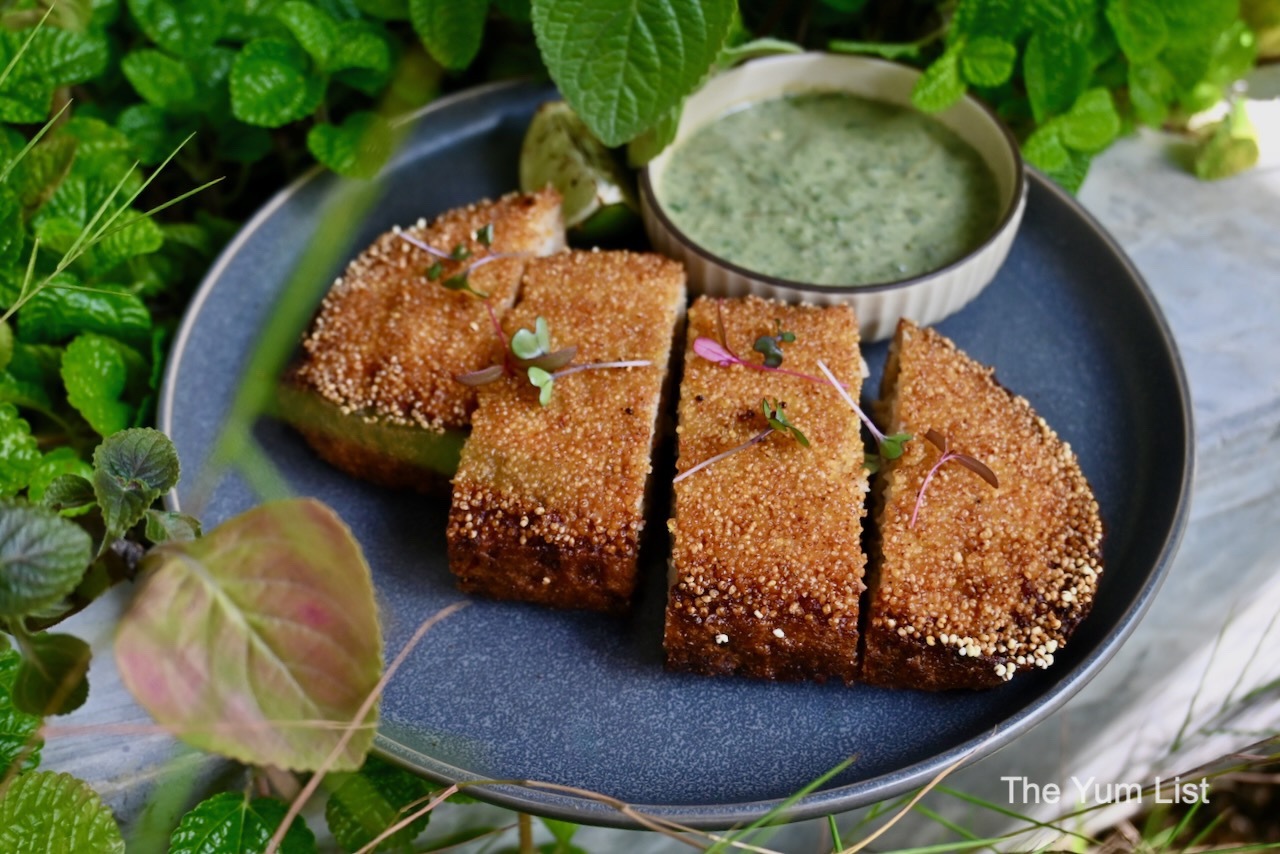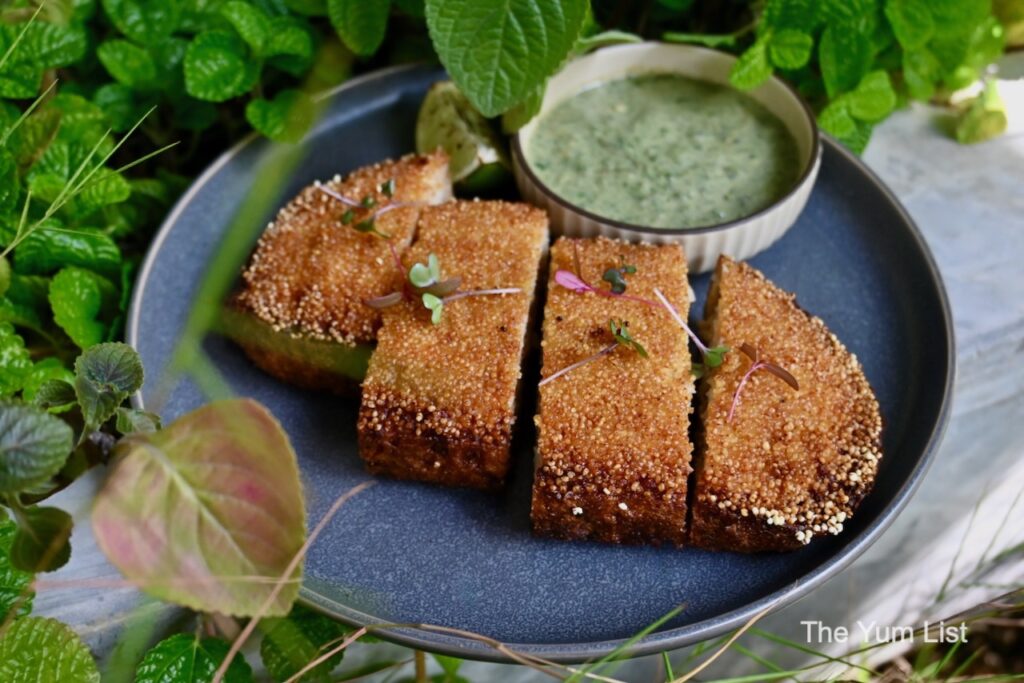 Then, for balance, came the Charcoal Roasted Carrots (RM17). They were spiced orange lengths with kombu, ricotta cream, pomegranate and pumpkin seeds – an enchanting bite indeed. The Japanese Hibachi grill not only imparted an addictive charcoal flavour on the root veg but brought out their sweetness too.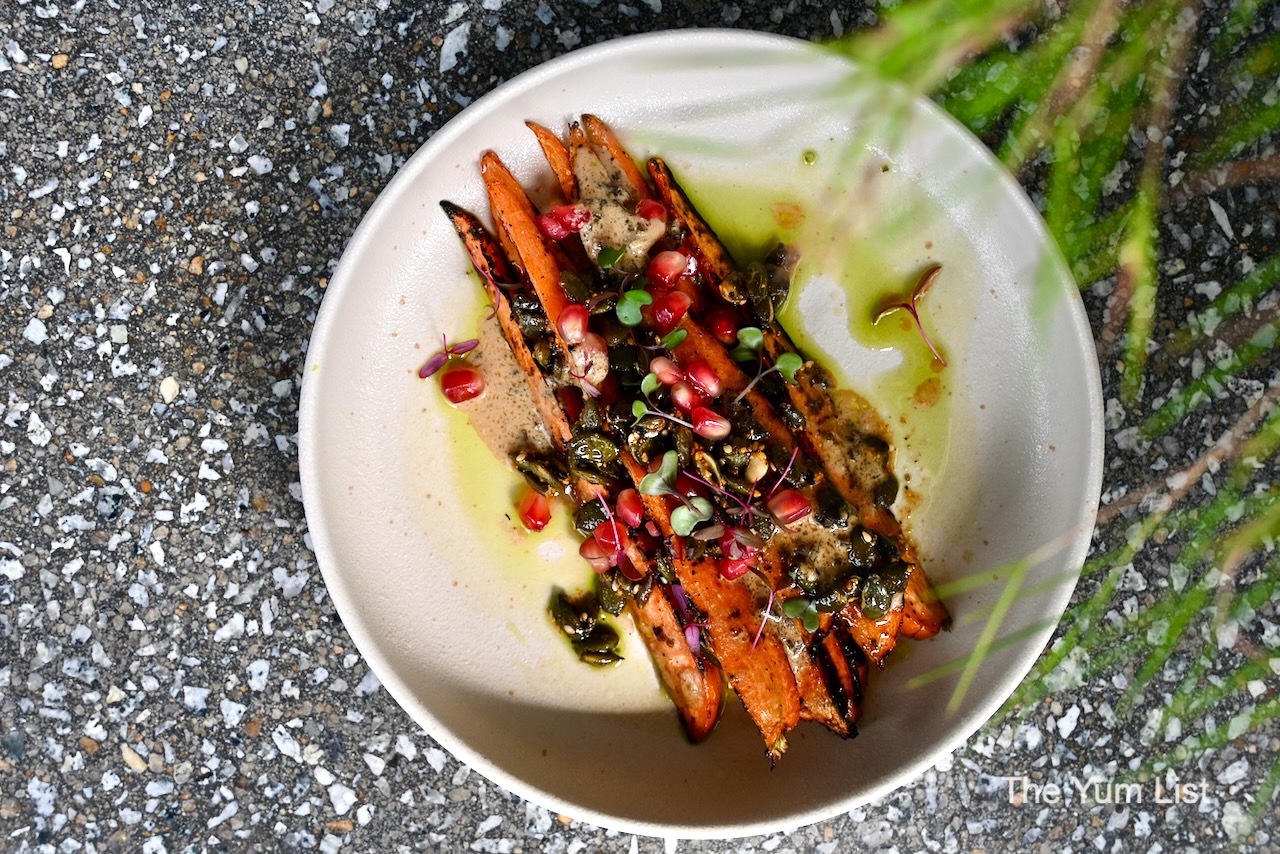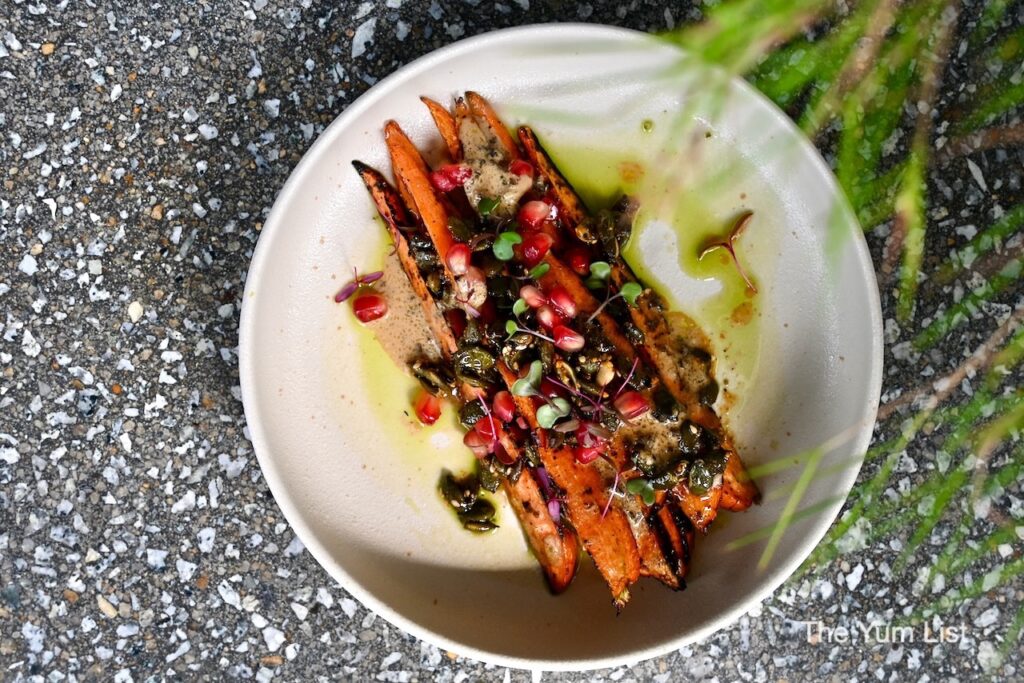 Happily returning to carbicide thoughts, the Smoked Duck Ravioli with Miso Sauce (RM40) proved another top pick. I love eating pasta, but handmade pasta really hits differently because you can taste how much work goes into it. The ravioli were like soft pillows full of spinach, ricotta and duck. They were topped with crispy duck fat, and toasted hazelnuts and the miso sauce gave a unifying oomph. The ingredients worked so harmoniously together I had no need to unbutton my jeans (as is often the case with creamier renditions).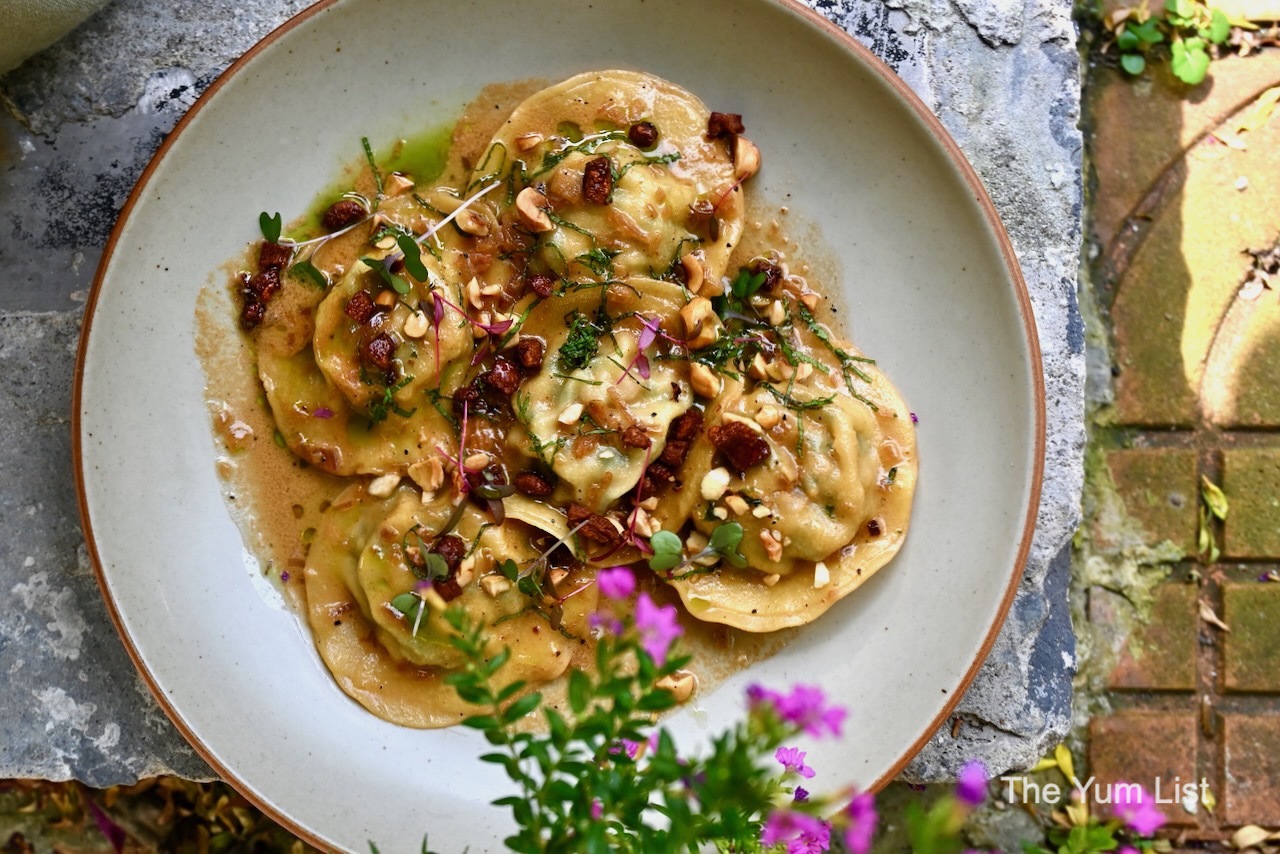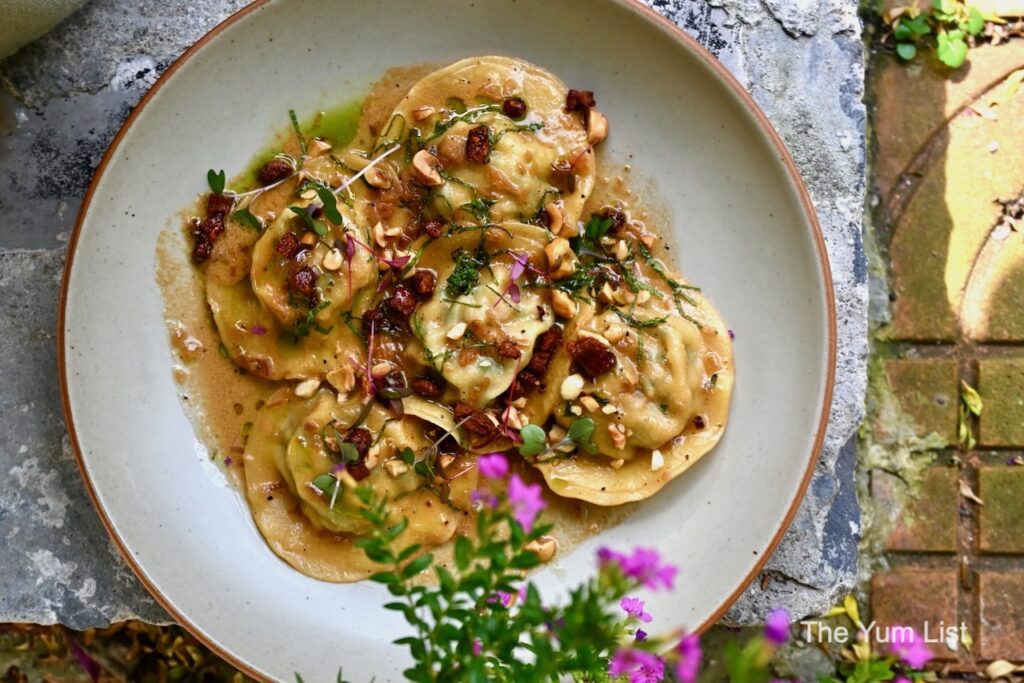 A great choice for those wanting something healthy and tasty is the Seabass with Botanical Pesto (RM46) charcoal-grilled in a banana leaf. The mindblowing flavour, besides the ulam salad on the side, was the local spin on pesto, crowning the moist, flaky, white fish. The usual suspects of basil and garlic were spiced up with ulam raja (king's salad) and bunga kantan (torch ginger).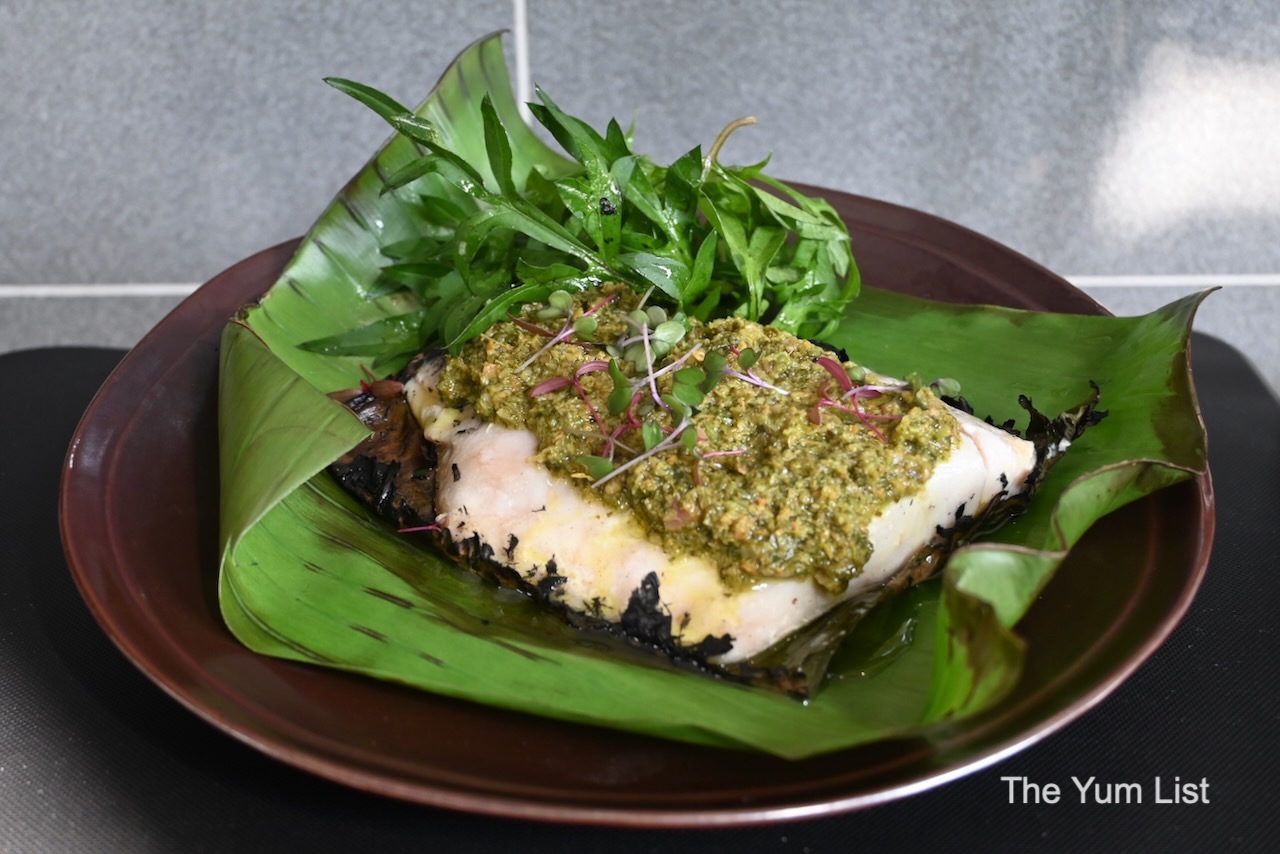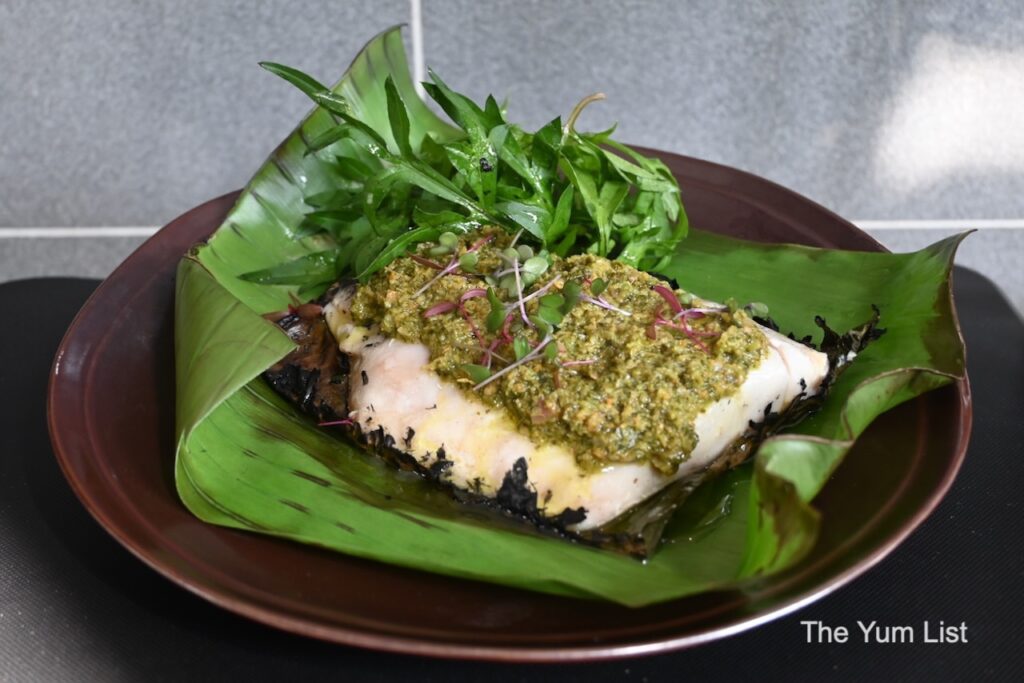 One of the highlights on The Bread Bar's dinner menu is surely the Beef "Char Siu" (RM53). Using the leftover beef brisket from the brunch menu, the team pick out the fattiest parts, marinate it in that sweet, sticky sauce usually reserved only for pork, and grill it. The sides of pickled mustard seeds and watercress slice through the fattiness of the recipe, encouraging us to fork back in until it was all gone.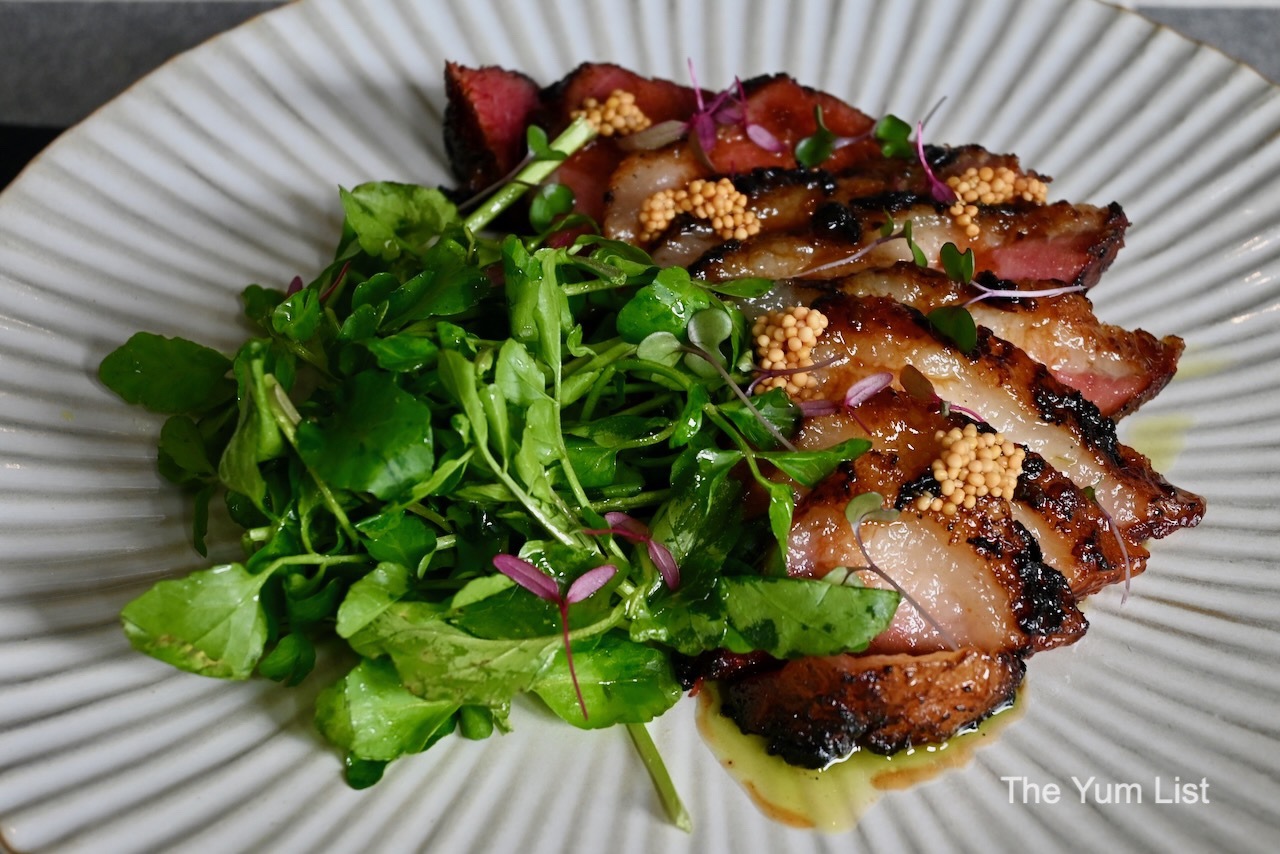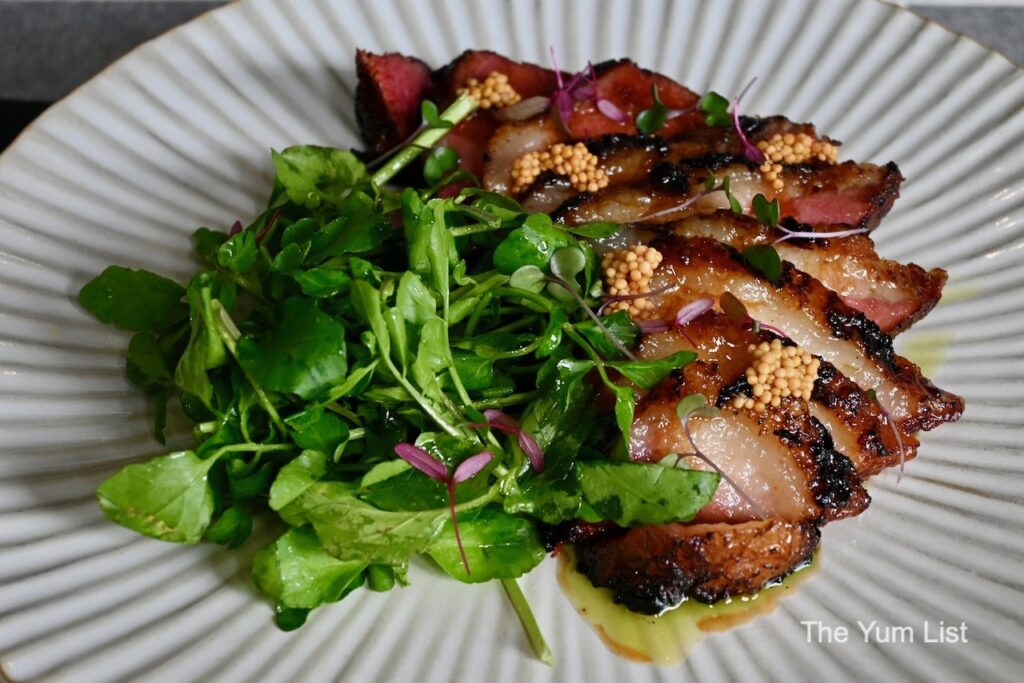 Don't Skip Dessert!
Last but not least, our dessert was up (my favourite part of any meal). The Lemon Cake Slice (RM26) was not only aesthetically enchanting, but it also tasted refreshing and tangy. The soft and spongy lemon cake came with sides of meringue, macerated strawberries, white chocolate and lemon curd crémeux. It was also decorated with beautiful pink flowers, and Monica could tell I was into it, so she graciously took a bite and let me have the rest. Five seconds later, the entire plate was clean – Amanda-approved.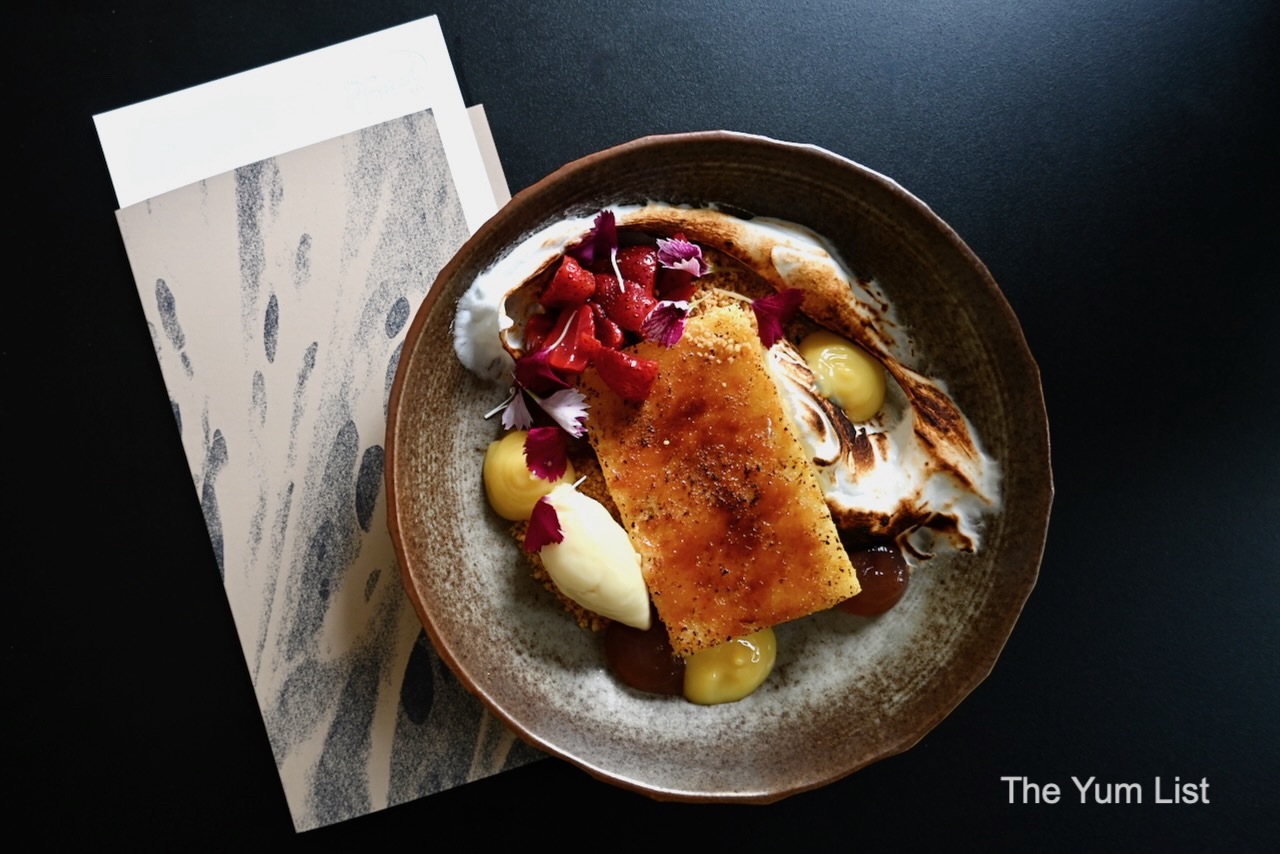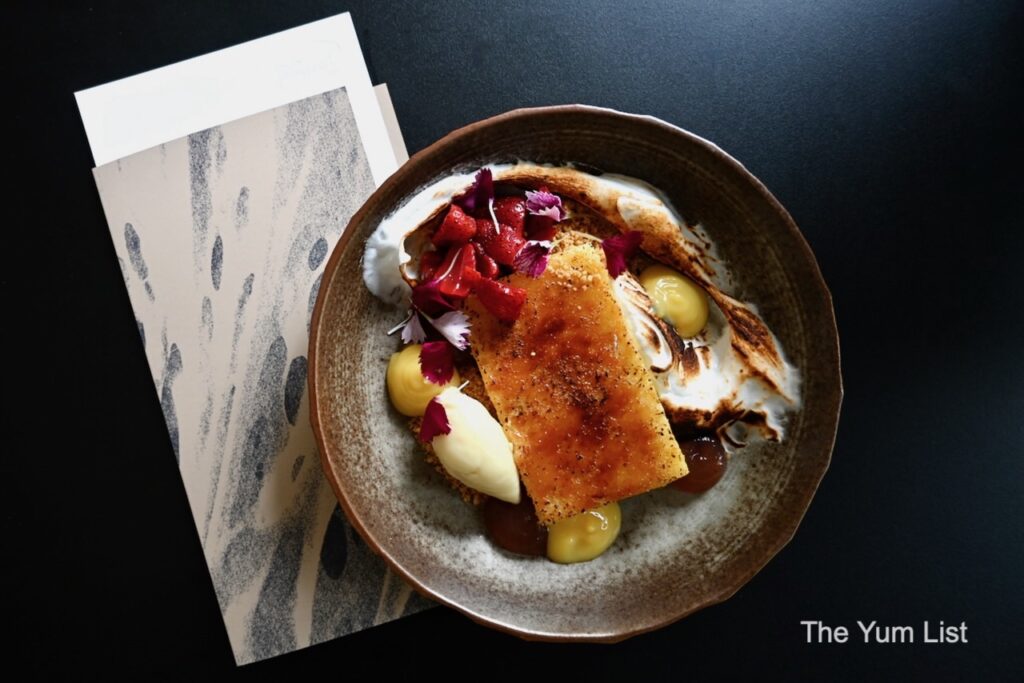 Apple of My Rye
I recommend The Bread Bar dinner menu because I could taste the quality of every single dish. There wasn't one that disappointed me. I also suggest you come armed with a group, as the dinner menu focuses on sharing. Plus, that way, you get to try a bit of everything, which is the best way to enjoy food. Not only is the food inviting, but the drinks and mocktails are up to par. There aren't a lot of eateries in this country that pay attention to how mocktails taste (which usually is like a concoction of syrup and juice). In addition, there are normally some bread and pastries left over from brunch, so you can grab some tasty souvenirs to-go.
Reasons to try The Bread Bar's new dinner menu: friendly staff, chic interior, quality range of bread and pastries, scrumptious unique recipes that you won't find anywhere else in the city, a luscious array of drinks and a very down-to-earth owner and chef.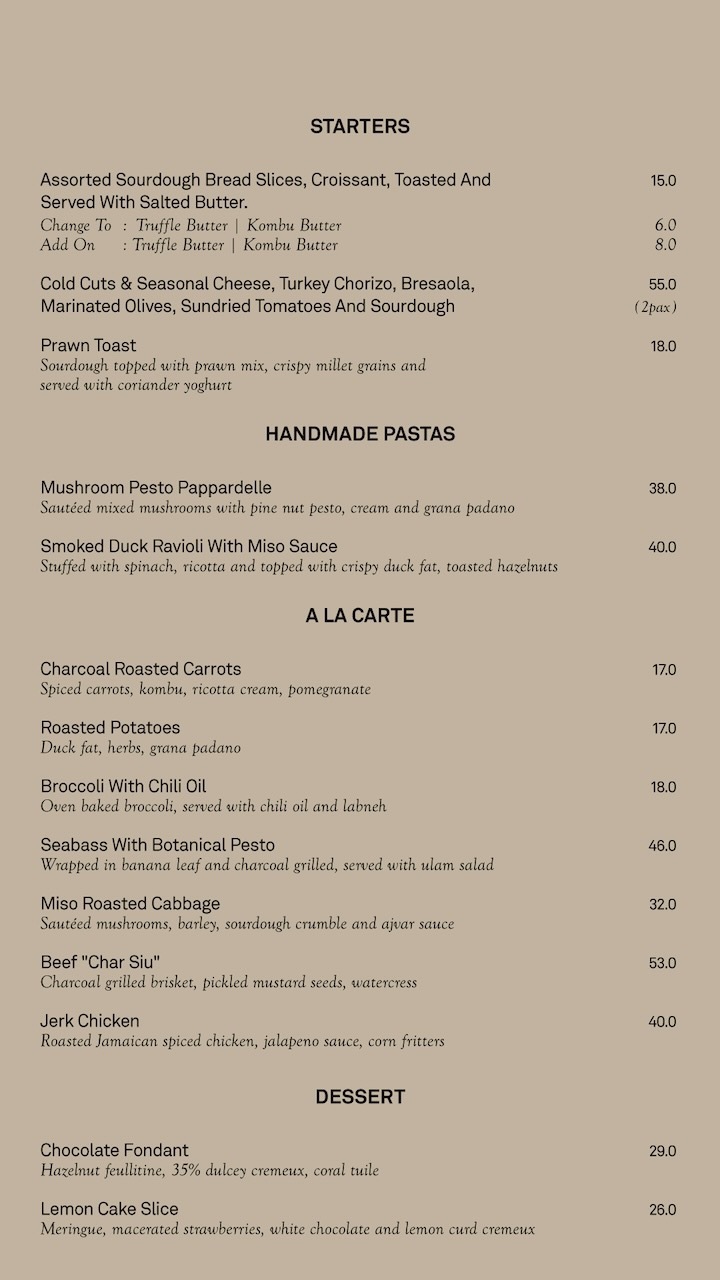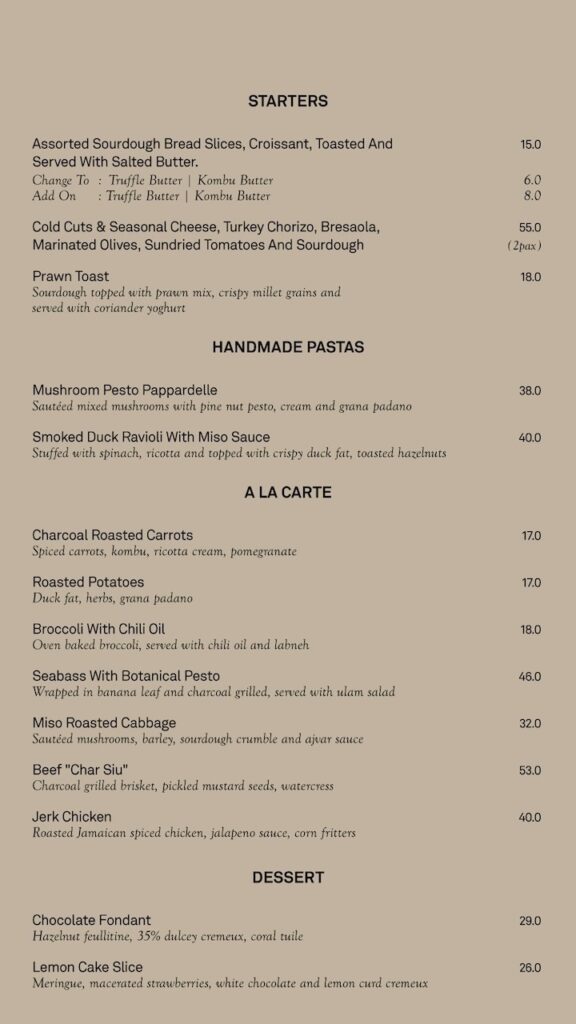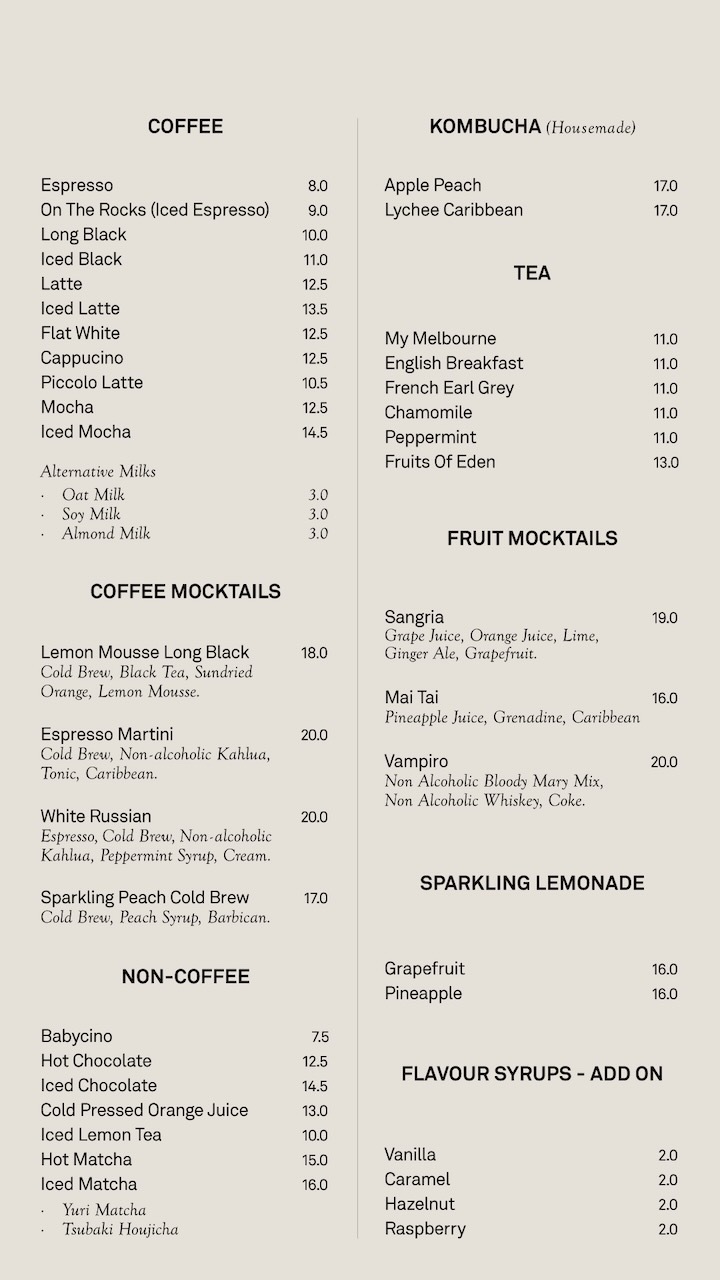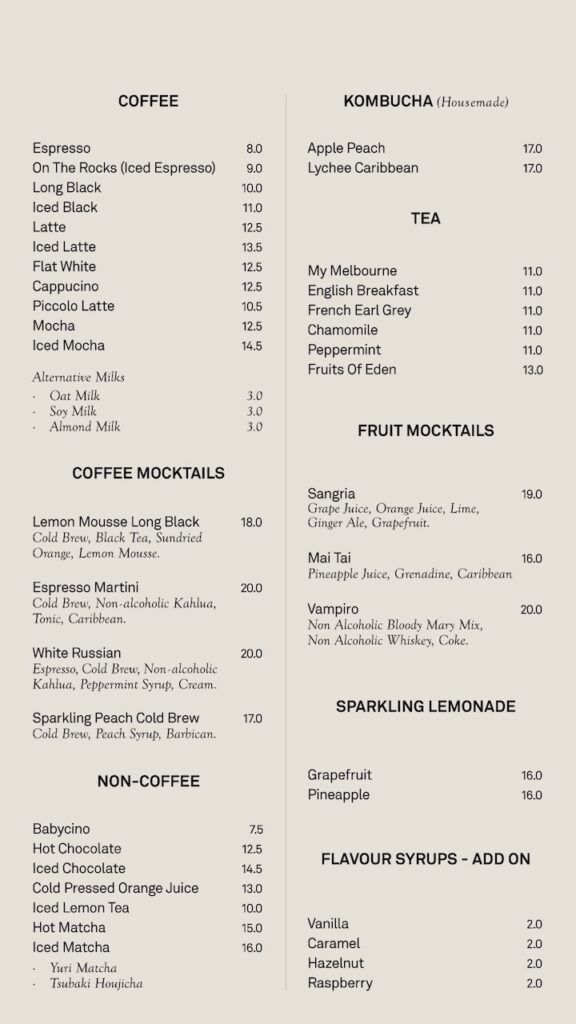 The Bread Bar
57, Lorong Rahim Kajai 13
Taman Tun Dr Ismail
60000 Kuala Lumpur, Malaysia
Instagram
* No pork or alcohol. Halal-certified ingredients.
TBB Opening Hours
Every day except Wednesday: 8 a.m. – 5 p.m.
The Bread Bar Dinner Menu Hours
Thursday to Sunday: 6:30 – 10:30 p.m.
Stay up to date with the latest gourmet happenings around Malaysia here and here.