Quin Restaurant at The Five
Words: Jacob Weber
Photos: Rich Callahan
As you'd expect from a restaurant inspired by fine French dining, the attention to detail at Quin Restaurant at The Five is exceptional. Even the napkins are neatly embroidered with the stylish emblem.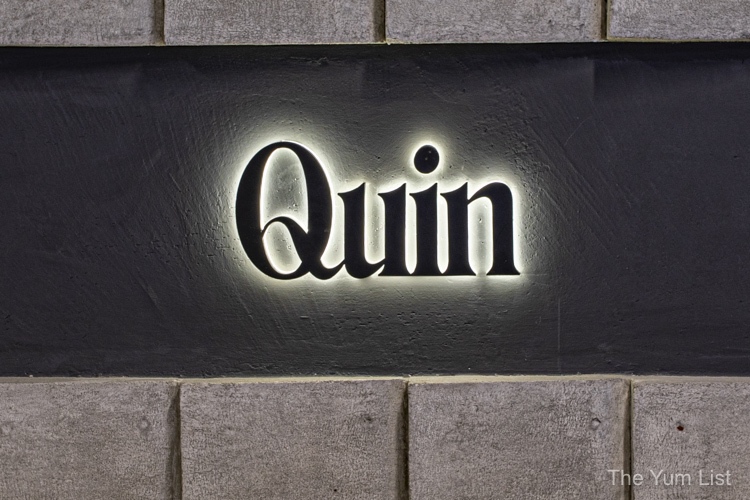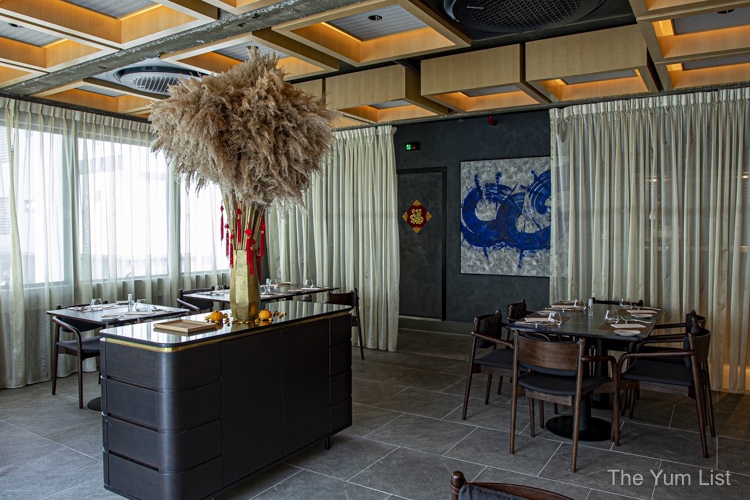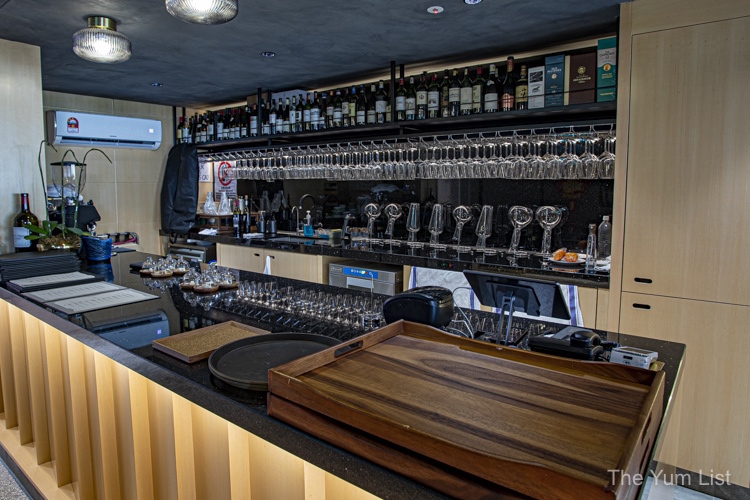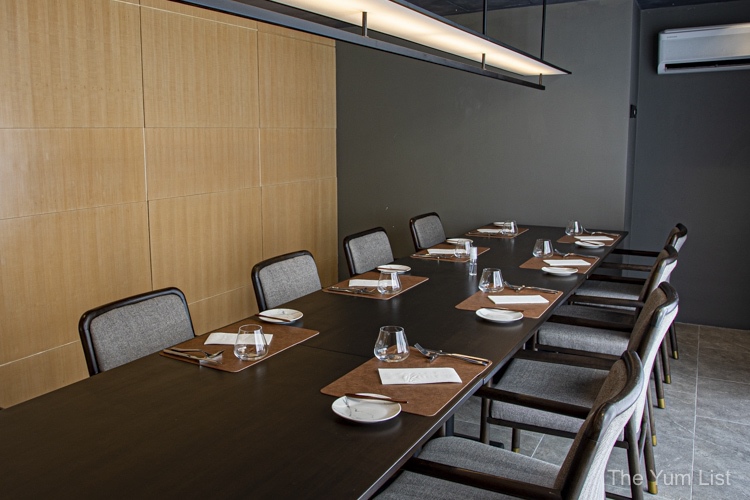 Modern French Cuisine at Quin Restaurant
Quin is a sleek, sophisticated smart casual modern French restaurant, sitting 28 at full capacity with a private dining room available for 12. The name comes from 'quintet' – that is, 'five', so it fits in very nicely in this trendy new development in Bukit Damansara. Quin offers set menus for lunch (RM88 2-course; RM118 3-course) and dinner (RM350 4-course; RM410 3-course), with a vegetarian degustation also an option (RM330, or RM280 4-courses). The lunch set has an upscale bistro feel, with the dinner menu taking a more fine dining approach.
The menus have been curated by the expert touch of Head Chef Whye, formerly an intern of Quin's owner Wong Yin How, the founder of the Tinkerman Collective. Quin is his sixteenth outlet, and he has not lost an ounce of energy for his ever-expanding endeavours. Chef Whye has experience at the three-Michelin-starred Robuchon au Dôme in Macau – one of the region's finest restaurants – and was part of the opening team at Nobu Kuala Lumpur, so we're certainly in good hands. She and her senior sous-chef Kelly have crafted their menus with precision and flair, focusing on French gastronomy with a few local secrets and surprises to add a little je ne sais quoi.
Quin Restaurant has a wonderful ambience about it; an understated elegance in earthy tones and plenty of high-class touches, right down to the Schott Zwiesel glassware. When even your water glass seems to fit perfectly in your hand, you can literally feel the care that has gone into creating a refined experience for guests.
With the pleasure of Yin How's company, we're here to sample a few dishes from each set, as well as the wine pairing menu (RM180++ for four glasses). And as soon as the bread for the table arrives, we know we're in for a real treat.
Lunch & Dinner Menus
Appetites are whetted with fabulously fluffy slices of the in-house wood-fired miso sourdough, and sourdough brioche served with noisette butter and whipped crème cheese. The miso adds a lovely richness to every bite and is well complemented with these spreads. I have to remind myself that there's much more to come before I ask for another basket.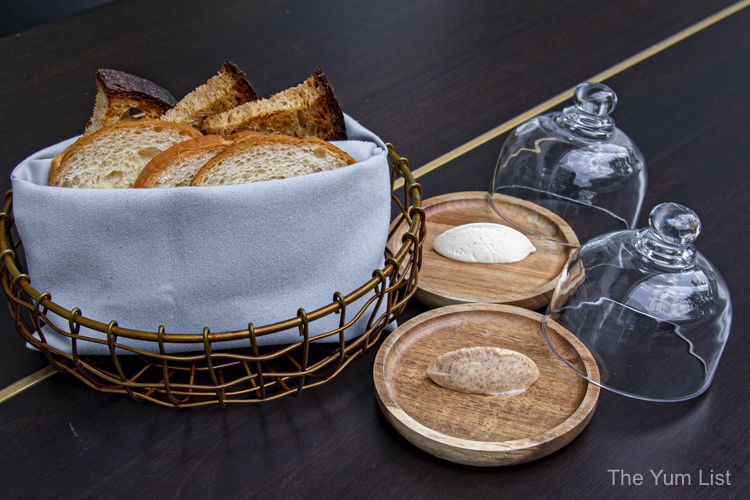 The amuse-bouche (dinner menu) is a funky slice of compressed watermelon topped with goat's cheese and chopped olives; a light and refreshing mouthful with a savoury finish. The contrast is marvellous; the freshness of the fruit, the tanginess of the goat's cheese, and the saltiness of the olives all combine well. It's accompanied by crispy salmon skin served with yuzu, ikura and garlic flower, an enjoyable crispy bite. Bonus points for the zero-waste approach to this dish – the salmon flesh is used elsewhere, and the skin is put to very good use.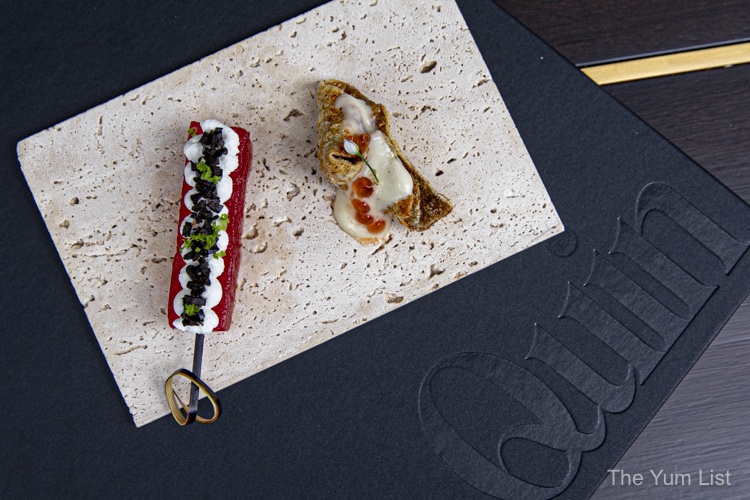 The dinner entrée is the Saint-Jacques Scallops: sumptuous, soft and chewy. The sauce replaces the usual cream in the recipe with coconut milk cooked with leek, a subtle Asian touch that makes it lighter and less fatty, as well as chives and ginger.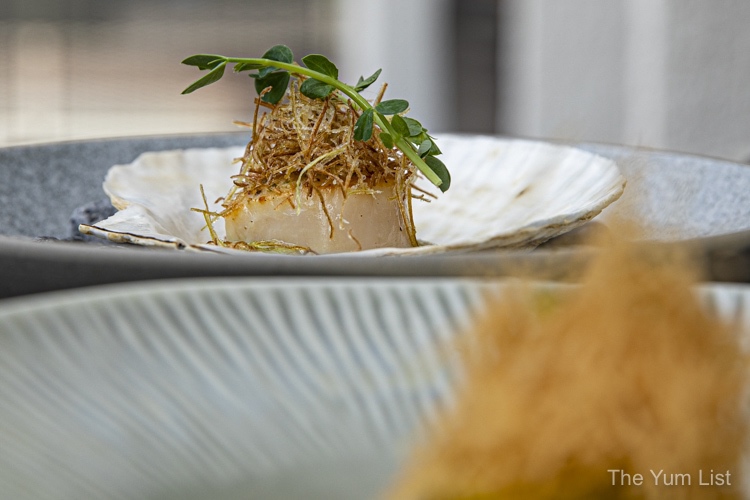 You can choose between the scallops, Salmon Tartare, or Bouillon de Dashi on the four- or five-course dinner menu. We're grateful to get to try a second; the Bouillon de Dashi, unagi and foie gras with mizuna (water greens) and mushroom. It's indulgent, rich and delicious, with an incredible depth of flavour coming from the dashi broth (a Japanese stock), which takes a day to prepare.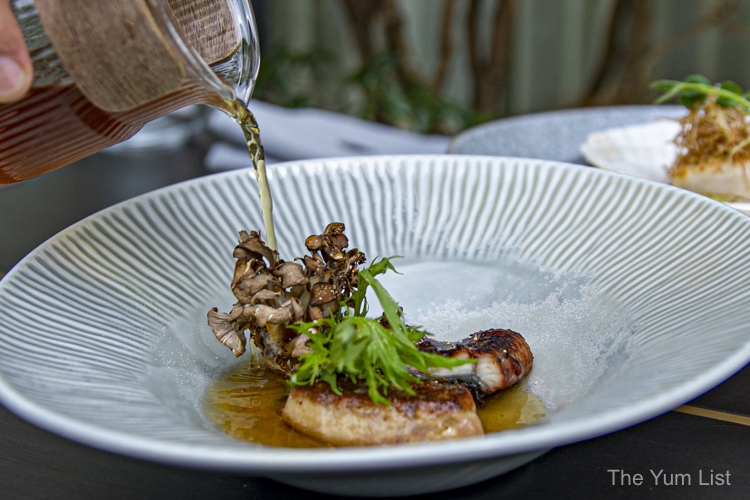 The lunch entrée is Canard Effiloché: shredded roasted duck with a stunning butter and pumpkin foam and kataifi, an almond and walnut pastry. It tastes as good as it looks: bold and brilliant.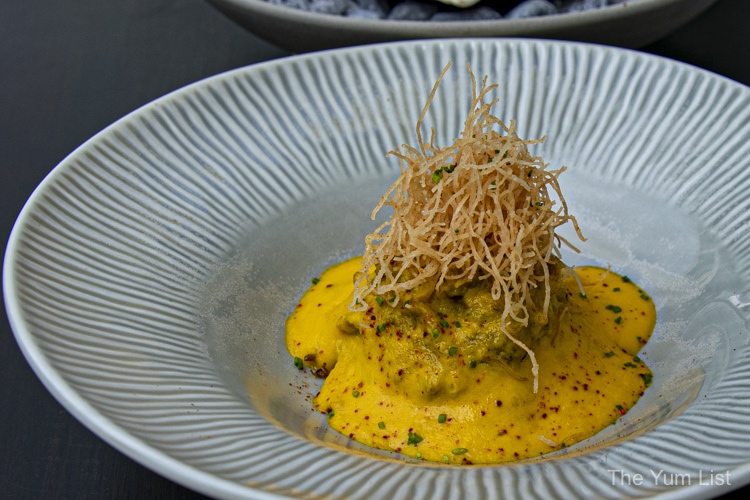 The first main course (dinner) is the Aged Duck Breast, the signature dish with a special secret that the chefs masterfully avoid spilling. The meat is dry-aged for a week, and then some magic happens in the kitchen, which creates the most perfectly crispy skin you'll ever see on poultry – it's more like a Chinese-style, glass-like glaze, like a pork crackling's fancy friend. Earl Grey, star anise and orange add wonderful aromas to this dish, and the meat is perfectly tender. It's served with cherry port sauce, sour squash, and broccolini. A must-try.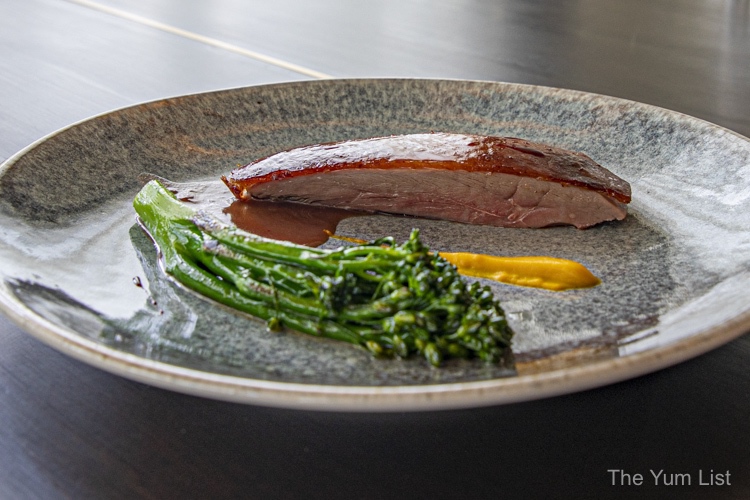 We next sample something from the vegetarian menu: Truffle Riso, a pasta riso with maitake, Parmigiano Reggiano, and truffle pâté. It's silky smooth, and comforting but light at the same time. It's one of Yin How's favourites, and we can see why.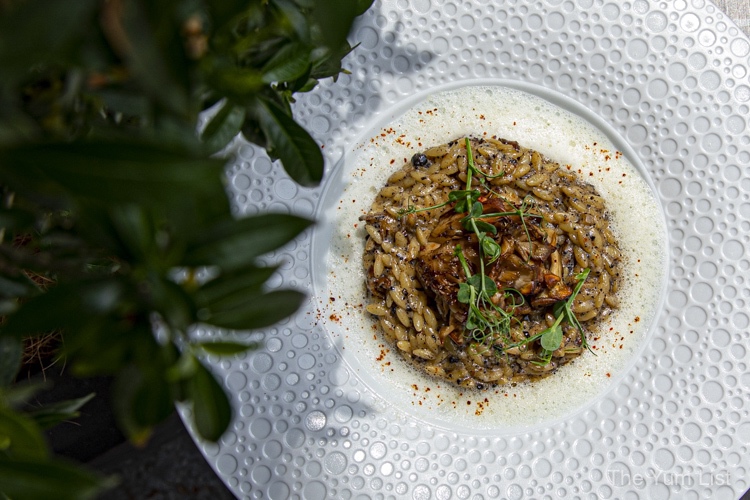 Joue de Boeuf , a main option on the lunch menu, arrives, and this is one of my favourites. Slow-braised beef cheeks, which fall apart at the touch of a fork, and a purée de pomme, which may just be the best mashed potato I've ever had. (Sorry, Mum.)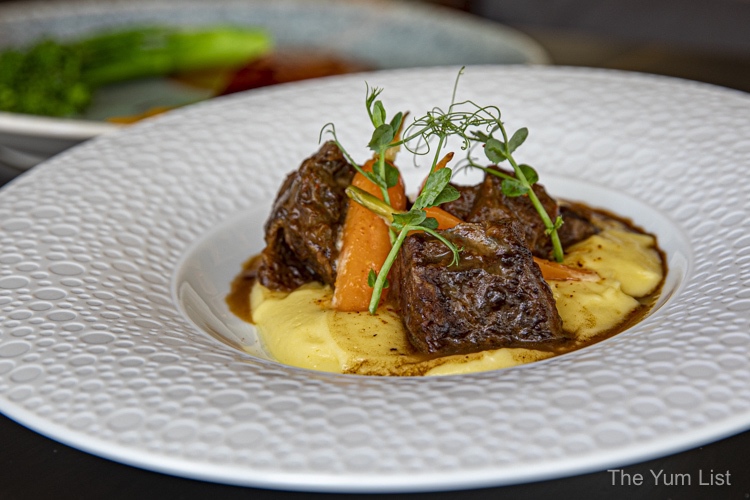 Dessert
Time for dessert, and we're treated to two. The Tarte au Chocolat is the perfect patisserie item, intensely indulgent, with a perfect crunch on the crust (made from scratch, of course). It's made with macadamia nuts, quality Valrhona milk, and dark chocolate served with Chantilly cream and a caramel chocolate ganache.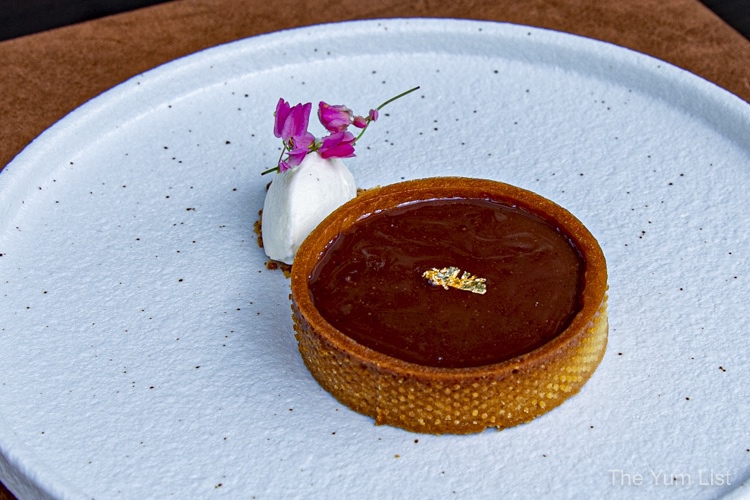 The Earl Grey Cram Brûlée is a dessert option on the lunch menu, and if you're here at the right time of day, this is the right type of dessert. The Early Grey adds a subtle, slightly floral fragrance to the custard – a lovely light option for a midday meal.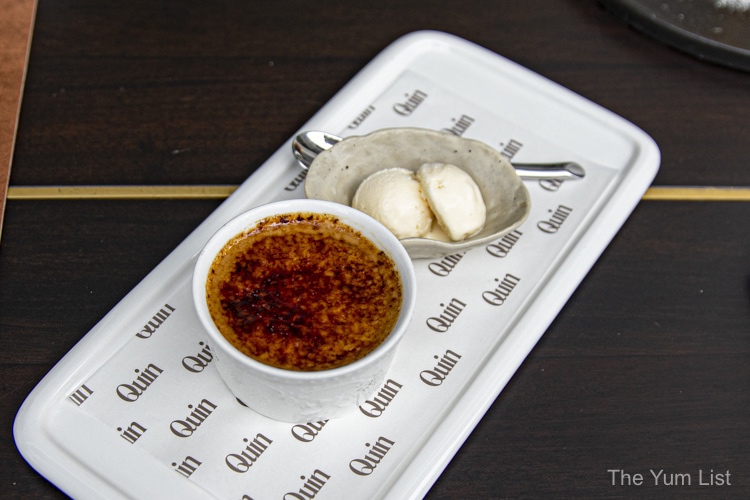 Our last course is the Mille Feuille (dessert option on the dinner menu) – crispy and fresh with an intense fruity flavour from the mixed berry compote and mango, supported by smooth creme madame.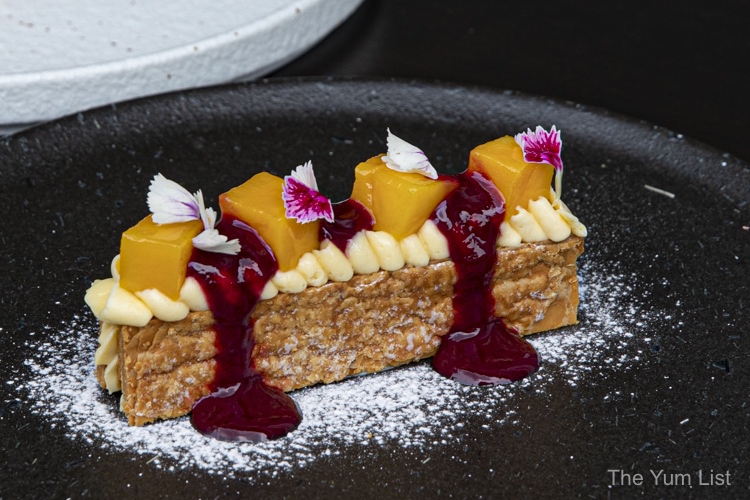 At least, we think it's the last course, but Yin How has a knowing smile on his face – and we realise why when we are presented with a stunning box of petit fours to finish with a real flourish. Cocoa bonbons, mini mango tarts, impeccable madeleines, and tangy fruit jellies; it's a very classy and perfectly appropriate way to wrap up a delicious menu.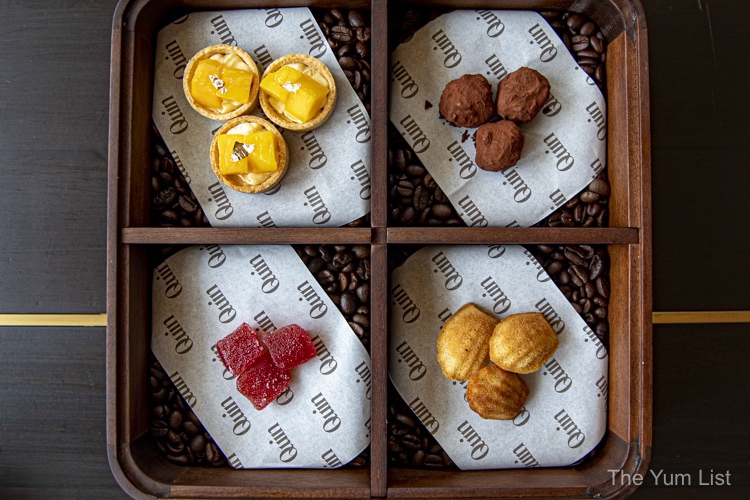 Quin Restaurant at The Five Wine List
As you might expect, the wine menu at Quin is exclusive and rather well-composed. There's an excellent bottle selection to choose from, or you can try the curated Wine Pairing menu, which we think sounds like a great idea.
We open with a Verdicchio Dei Castelli Di Jesi Classico 2020, a pleasantly ripe and lifting start to awaken the taste buds. Notes of crushed almonds and green apple give it a complex freshness, nicely balanced between sweet and savoury. (N.B. The first wine on the tasting menu is usually a Soalheiro Allo 2020 – one of Mon's faves, but unfortunately sold out for now.)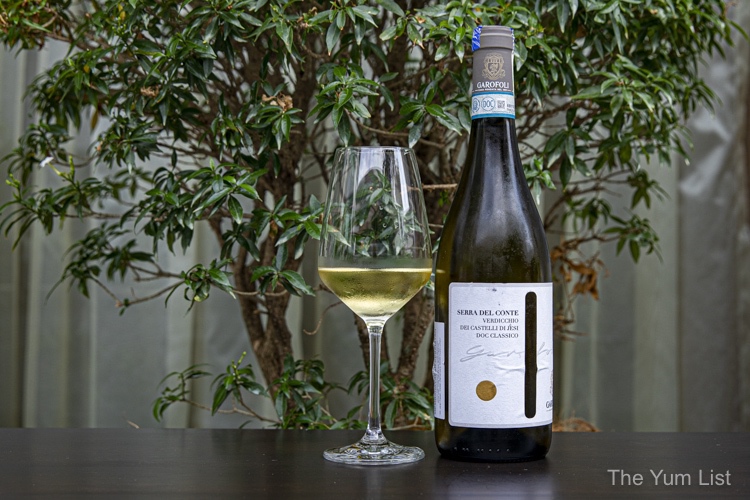 Palates twinkling, we move on to a 2018 Mac Forbes Woori Yallock, a crisp and intense dry Chardonnay with citrus notes and a little oakiness in the background, which allows the green fruits to shine.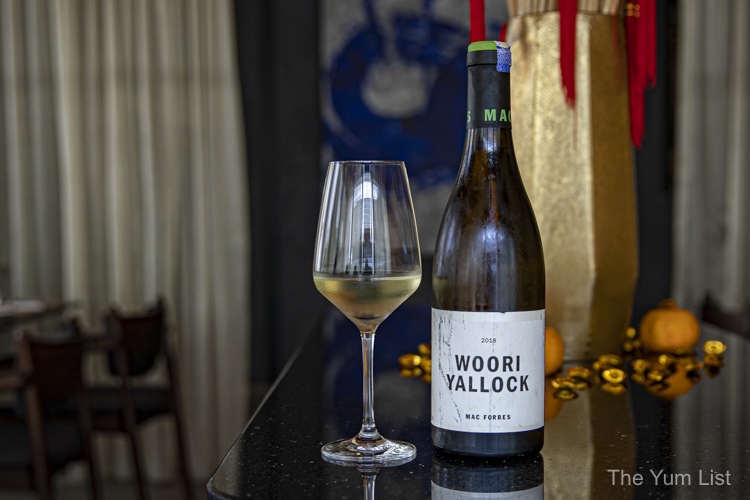 The first red, 2015 Ar.Pe.Pe. Grumello Rocca de Piro Riserva reveals subtle wild berries, herbs and floral notes interwoven with understated earthy aromas for a little complexity. This goes very well with the duck, each bringing out the richness of the other.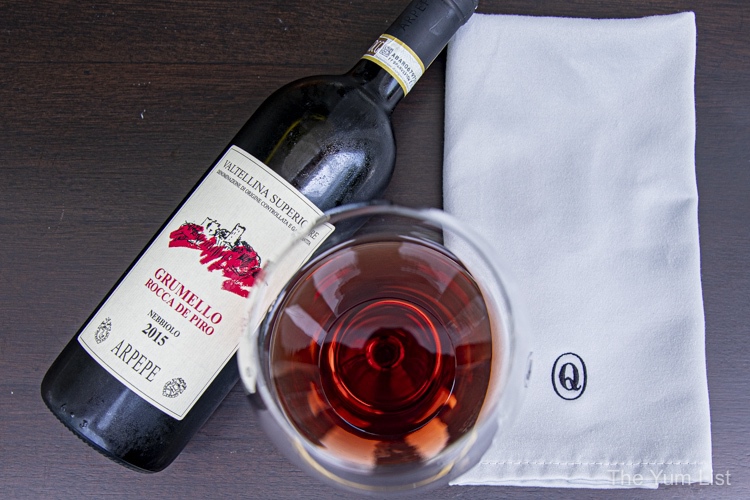 Last on the Wine Pairing menu, but certainly not by any means least: an Ausàs Interpretación 2018, an elegant, full-bodied Spanish Rioja, bursting with notes of black fruits and oak, chocolate and tobacco. If you have beef, you must also have this wine. It's that simple.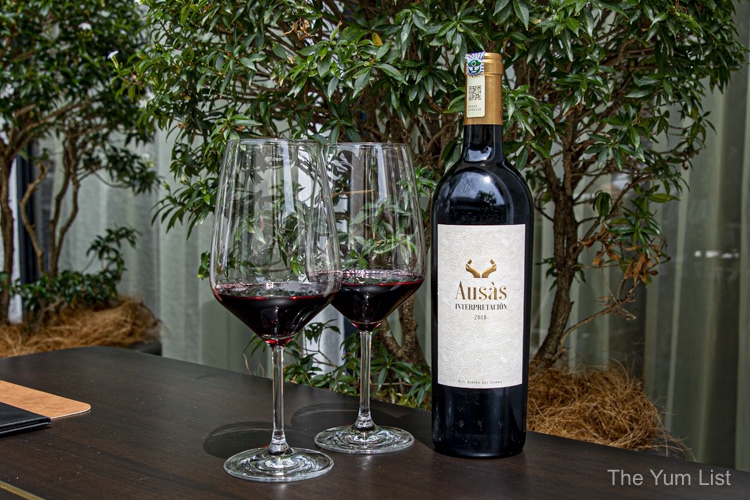 With dessert, we sample a Schloss Lieser Wehlener Sonnenuhr Riesling Kabinett 2019, a fresh and balanced riesling with peach, apple and apricots playing with honey and minerals. The acidity is refreshing, not too tart, and the finish lingers long in the mouth.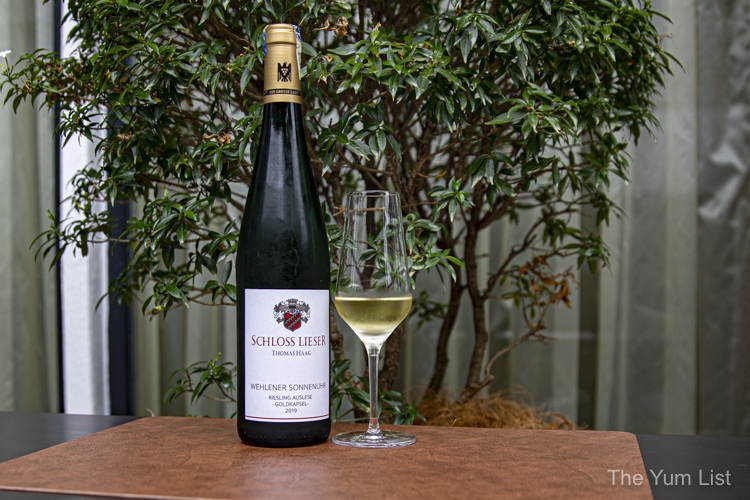 After such indulgence, it's time for a quick pick-me-up before we head home, so we order a round of coffees, made with the group's own blend of beans. Although it's mostly Arabica beans, it includes a small percentage of Liberica, grown here in Malaysia. The lesser-known bean makes up less than 1% of global coffee production, so we appreciate the chance to try it here.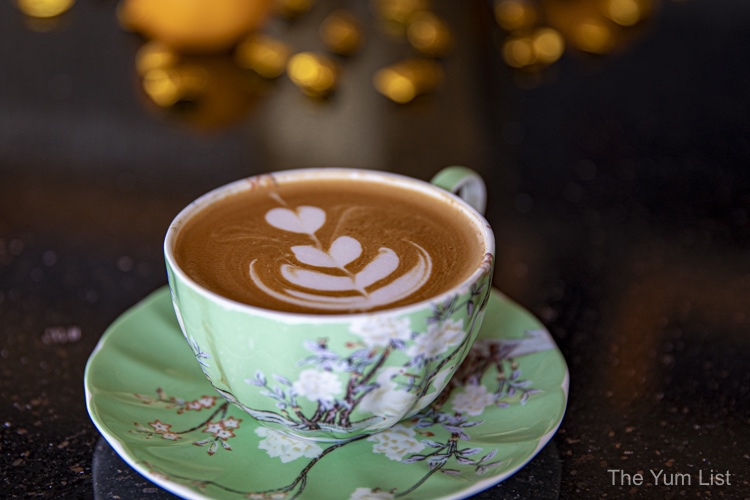 Quin Restaurant at The Five Review
From the in-house bread to the friendly sommelier, the cutlery to the brilliant cooking, Quin really delivers. It's all the pleasure of fine dining without any of the pretentiousness, which can be a pretty hard trick to pull off – but they do have several tricks up their sleeve. Yin How's sixteenth outlet seems destined for success – and putting that destiny into the hands of Chefs Whye and Kelly and their marvellous team was a smart business decision.
Reasons to visit Quin Restaurant at The Five: outstanding French contemporary cuisine; excellent wine menu; carefully crafted and cohesive lunch and dinner menus; comfortable and classy setting; must-try the Joue de Beef, Aged Duck Breast (the skin is unforgettable), and the Truffle Riso; put the wine in the hands of the experts and add on the four-glass pairing to your meal.
Quin Restaurant at The Five
A-GF-01, Ground Floor, 5th Place @ The Five Bukit Damansara 49, Kompleks Pejabat Damansara, Jalan Dungun, Bukit Damansara, 50490 Kuala Lumpur, Malaysia
+603-2011 0220
Quin Restaurant at The Five Opening Hours
Daily: 12–3 pm, 6–11 pm
Find more French restaurants in KL here and stay up-to-date on the latest happenings in KL's food and beverage scene here and here.