DB Bistro & Oyster Bar -Date Night @MBS, Singapore
Monica Tindall
Take a step back in time to a 1970s dinner party. Imagine prawn cocktails, pink candy-coated almonds, and soft meringue floats. Think studded leather, shiny metal accents, royal maroon, and muted lighting reminiscent of a TV show from the same era. Visualise service staff dressed in suits, graciously hosting and confident in their knowledge of every dish. Got it? Well then, you've arrived for an evening at DB Bistro & Oyster Bar by Chef Daniel Boulud at Marina Bay Sands, Singapore.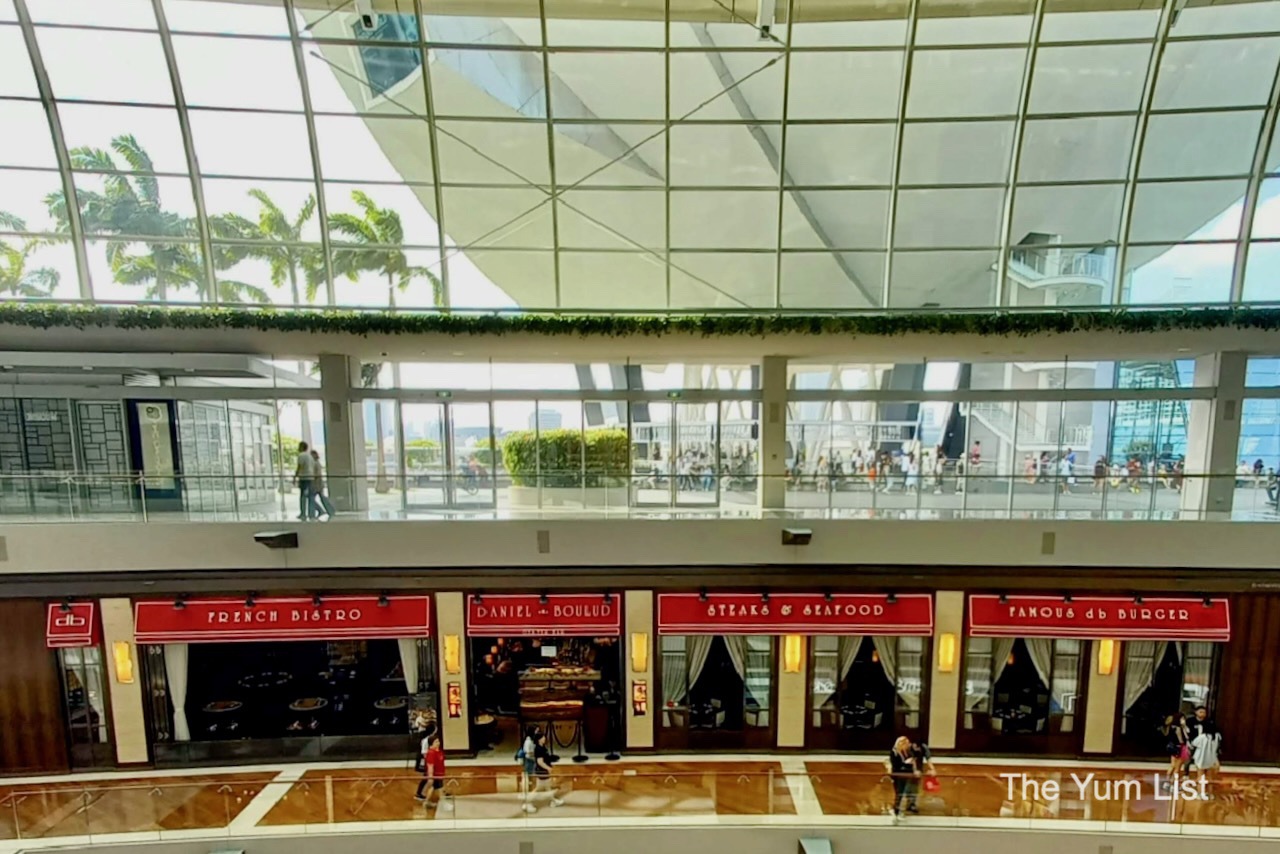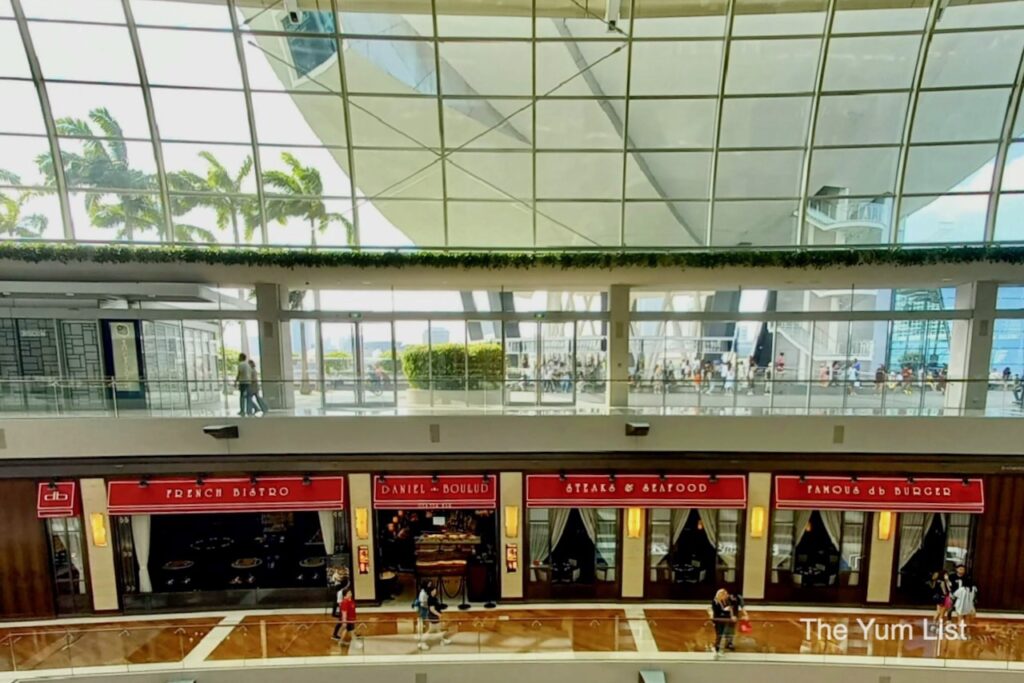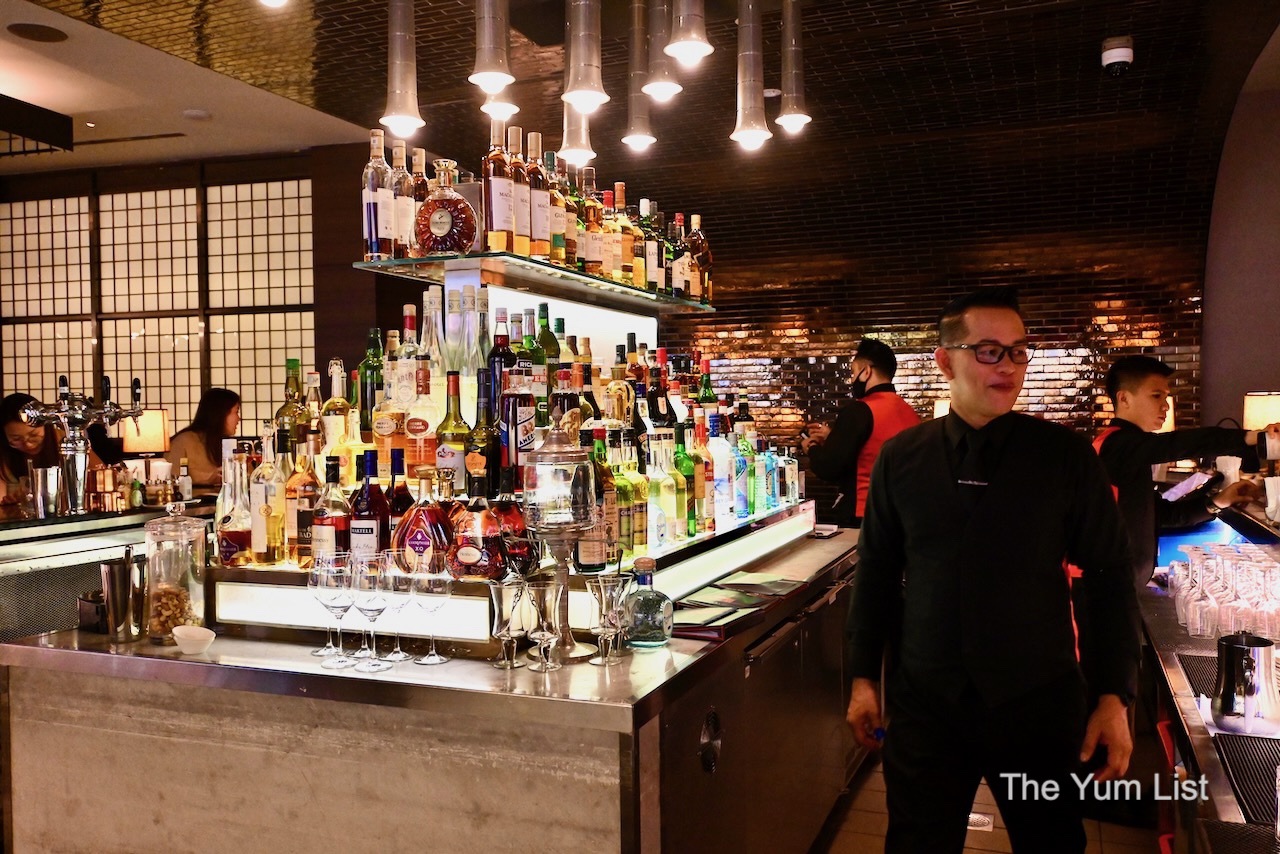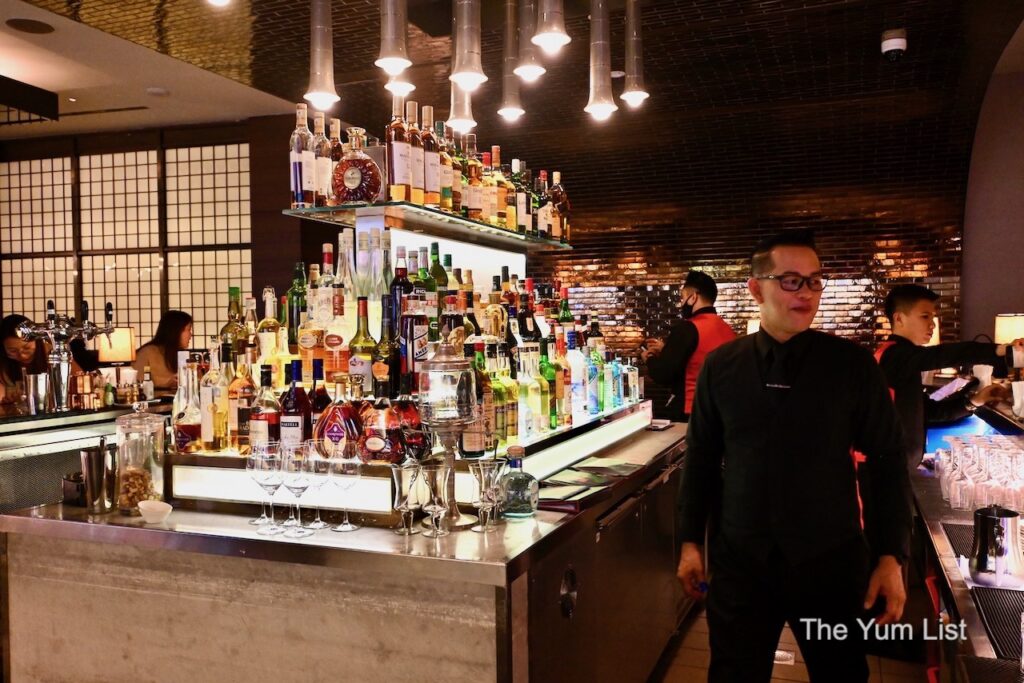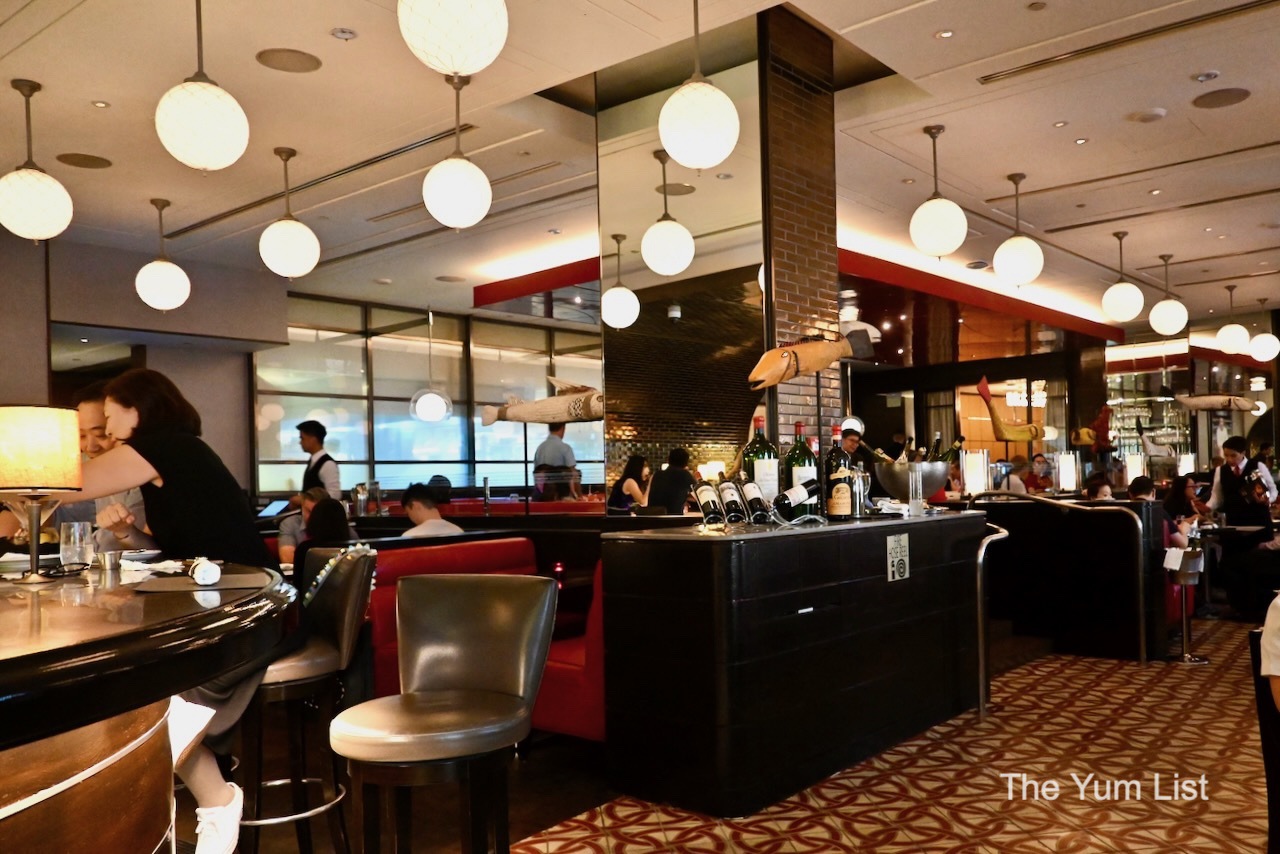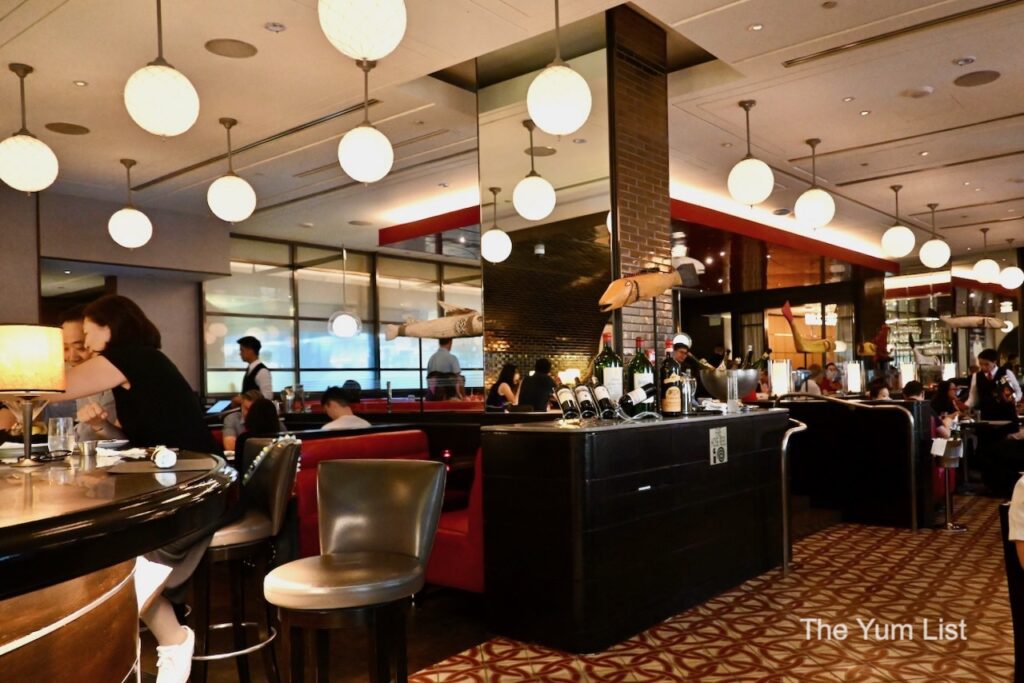 Date Night at Marina Bay Sands
DB Bistro & Oyster Bar by Chef Daniel Boulud, MBS, is conveniently located to enjoy an afternoon or evening out at Marina Bay Sands. The ArtScience Museum is just one floor up and out the door, and the Sands Theatre (currently showing Frozen) is directly opposite on the floor above. See the latest exhibit pre-dinner, followed by French cuisine, or time your dinner to be complete for an evening show at Sands Theatre (or do all three if you like your date that much).
International Tokyo-based art collective teamLab's collaboration with Marina Bay Sands has transformed the ArtScience Museum's permanent exhibit, Future World: Where Art Meets Science, into a "multi-sensory journey to the skies above in exploration of flight," telling the story of the possibilities of a "harmonious co-existence between people and nature." It's a fully immersive experience where visitors not only get to interact with the artworks but contribute to them themselves.
Running concurrently on the third floor, Sneakertopia is a fabulous display with sneakers and street culture as the focal point. Art, history, popular culture and the future of sneakers are presented! Visit their website to beat the crowds and guarantee a spot on the day you want to visit by purchasing a ticket online.
A visit to the ArtScience Museum will surely work up an appetite for the hearty French fare served at DB Bistro & Oyster Bar.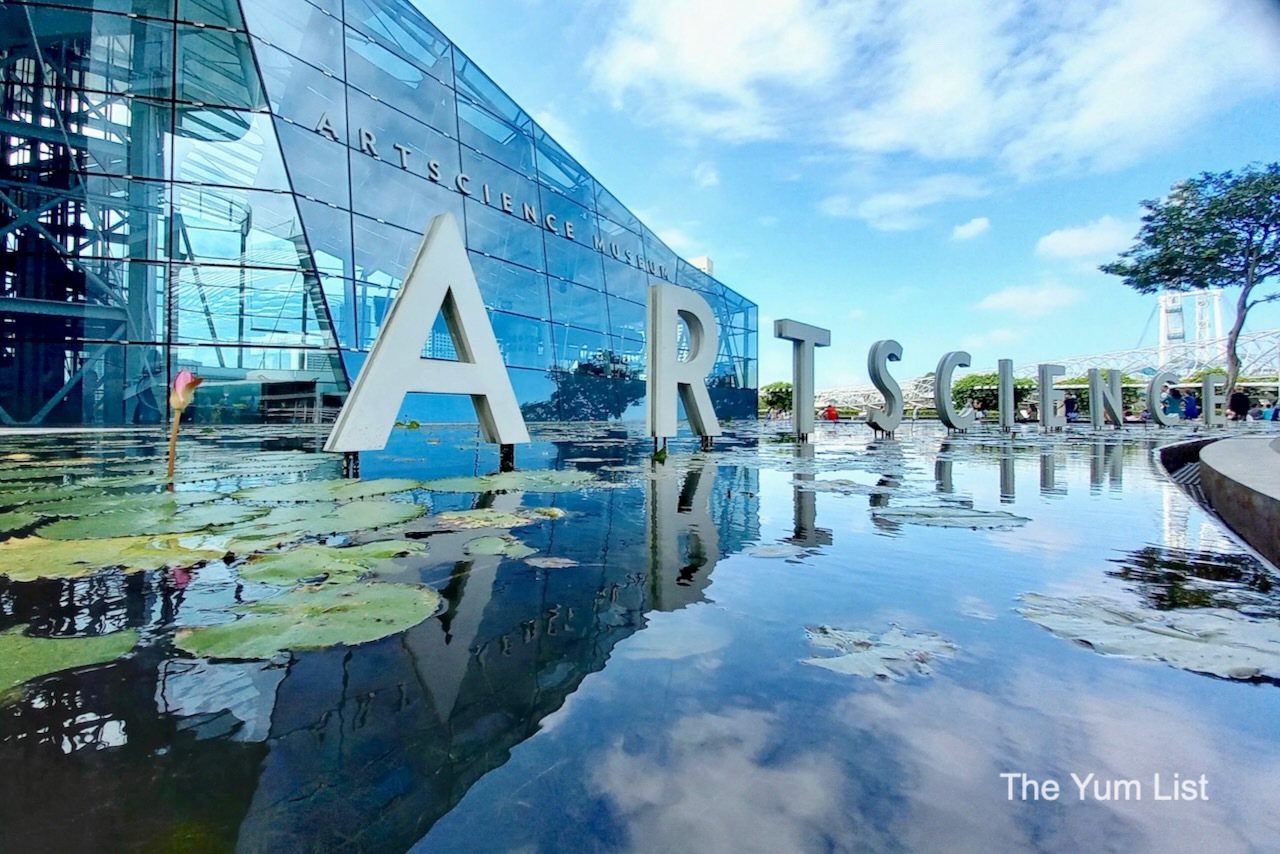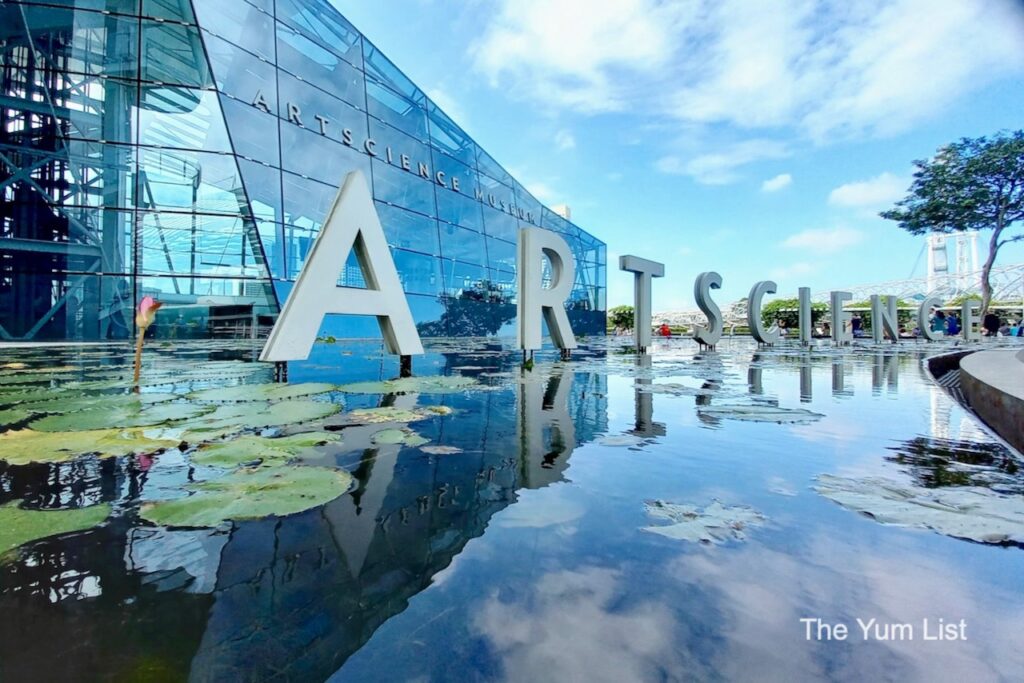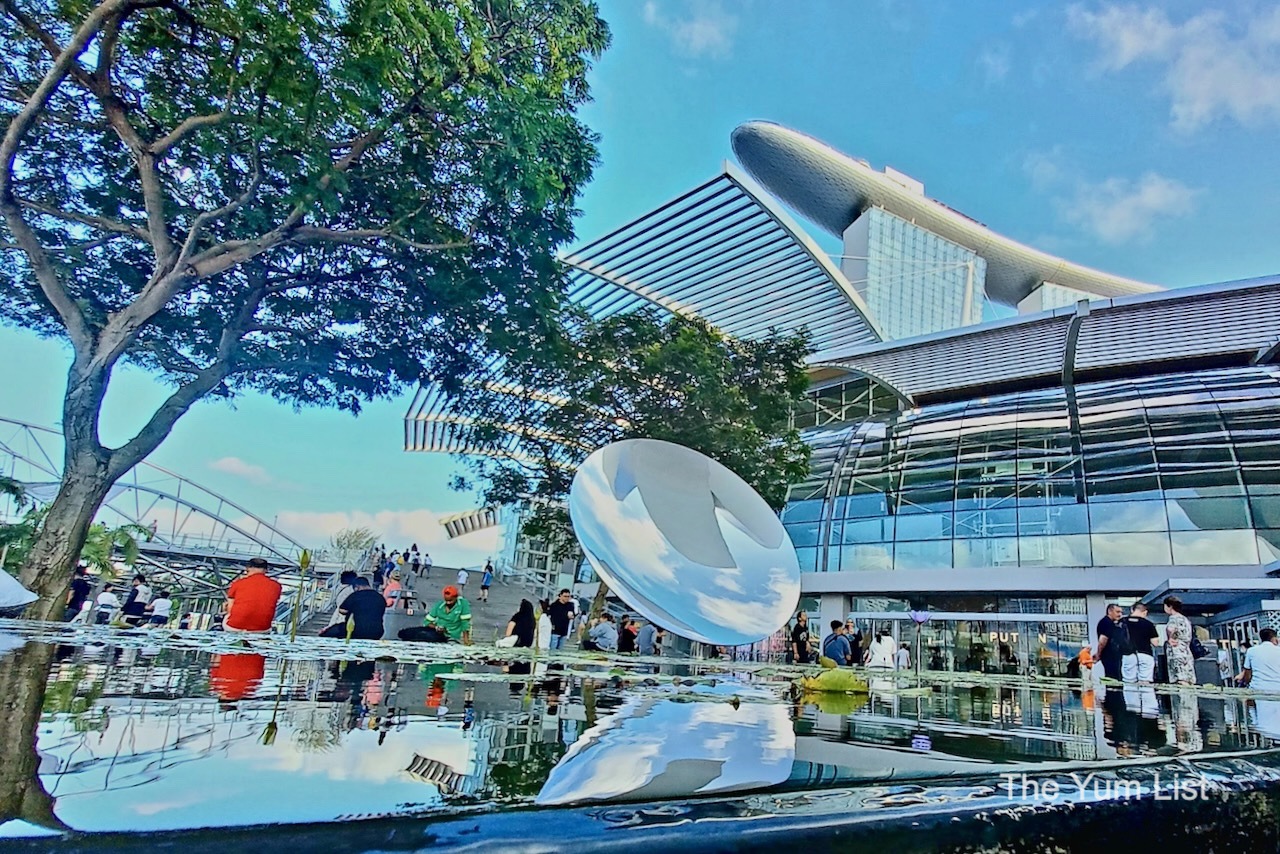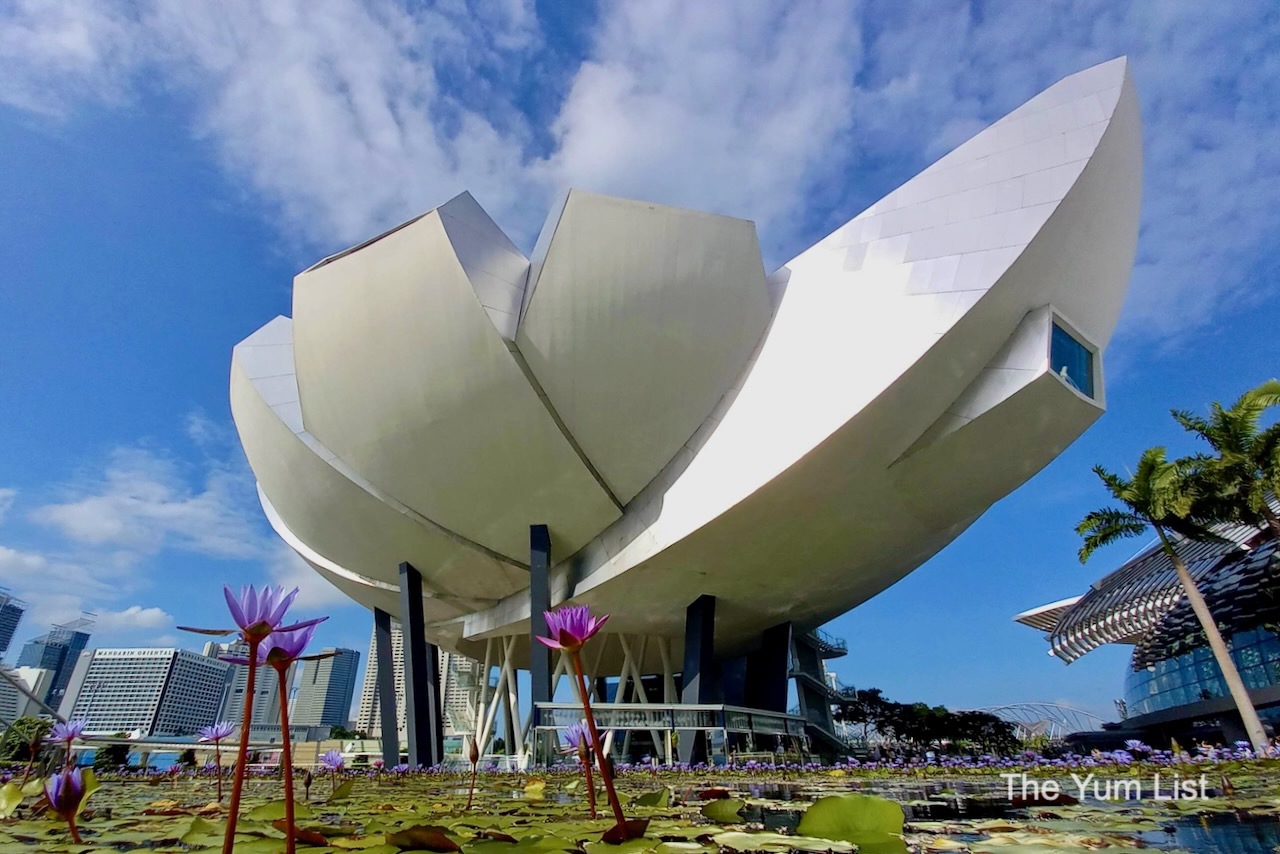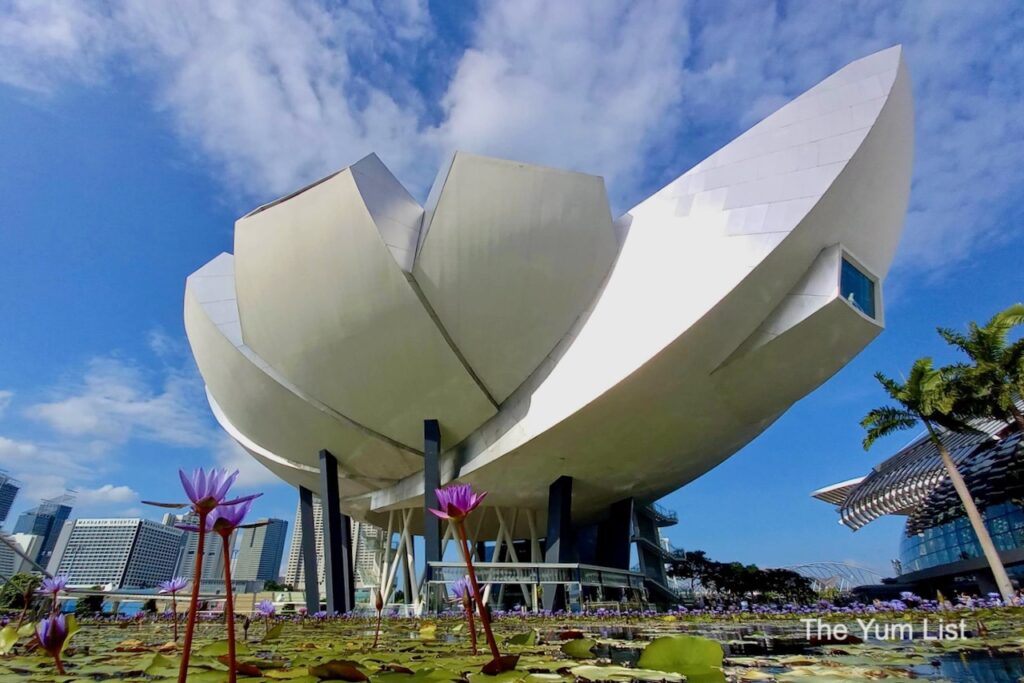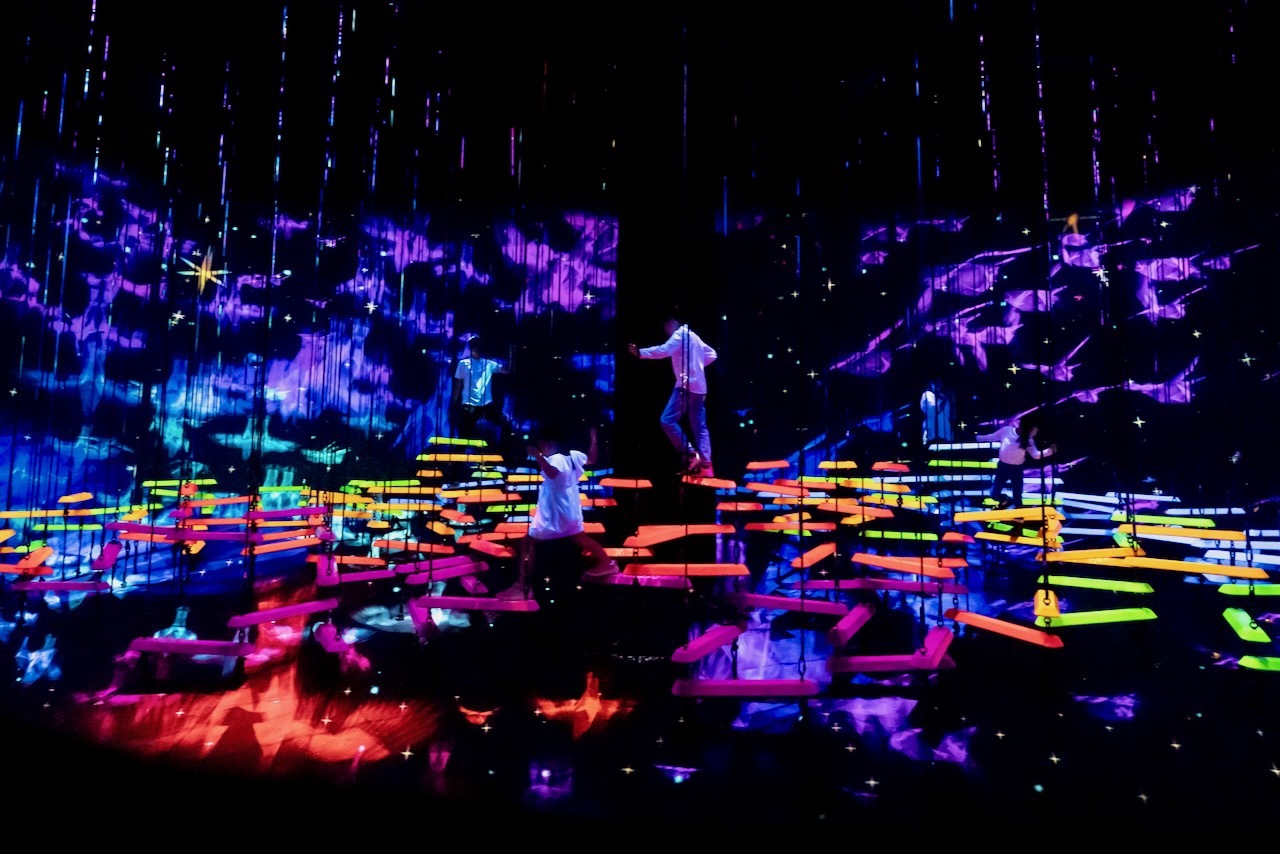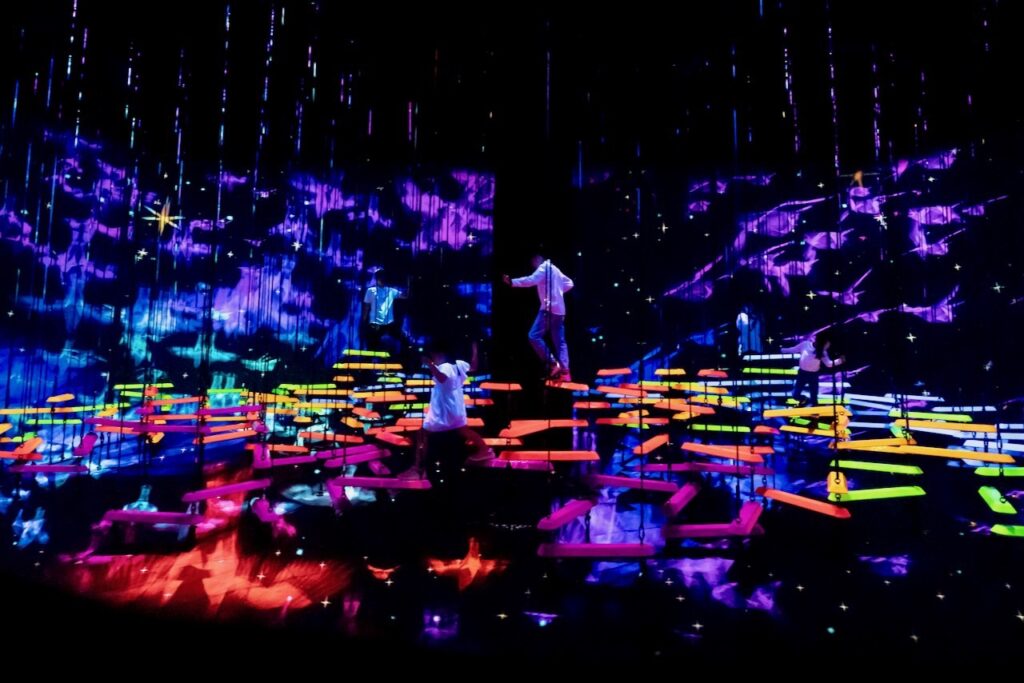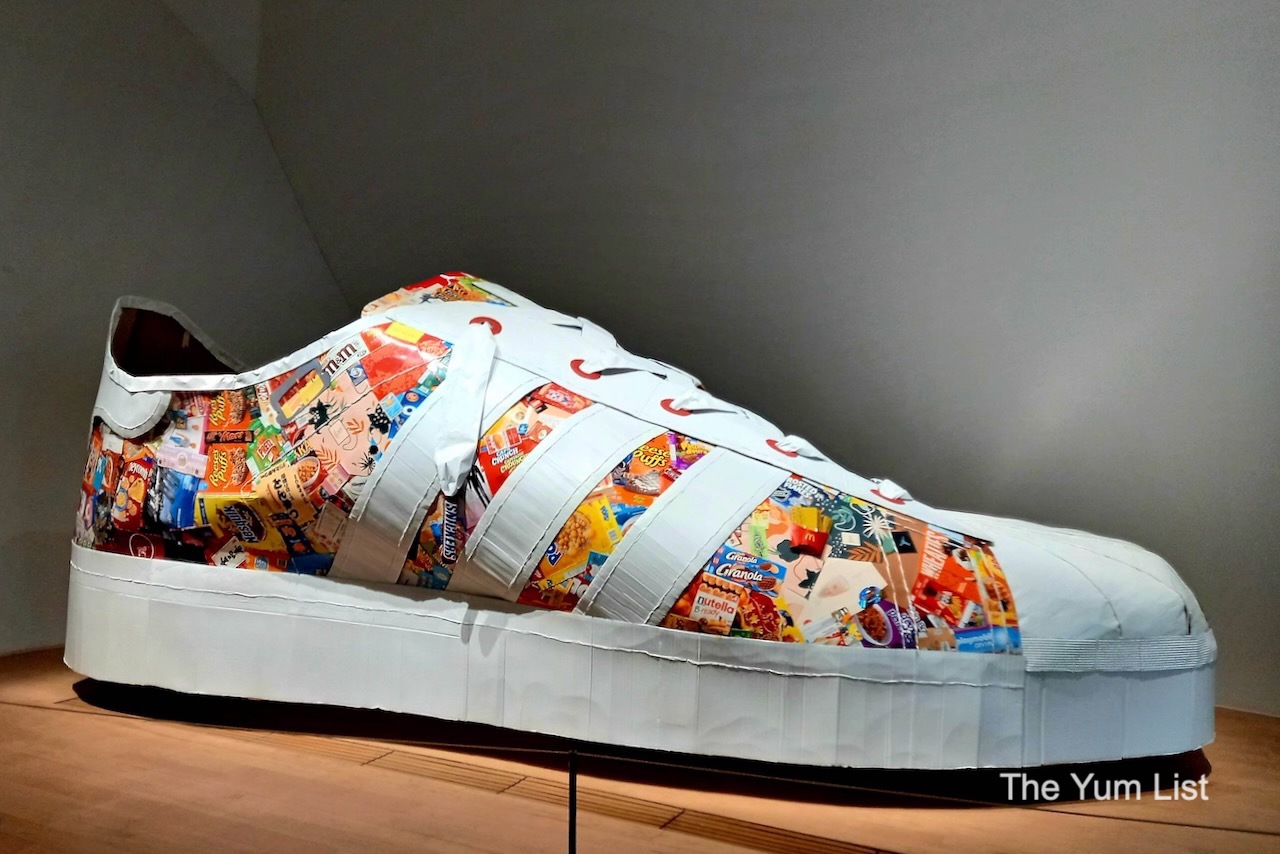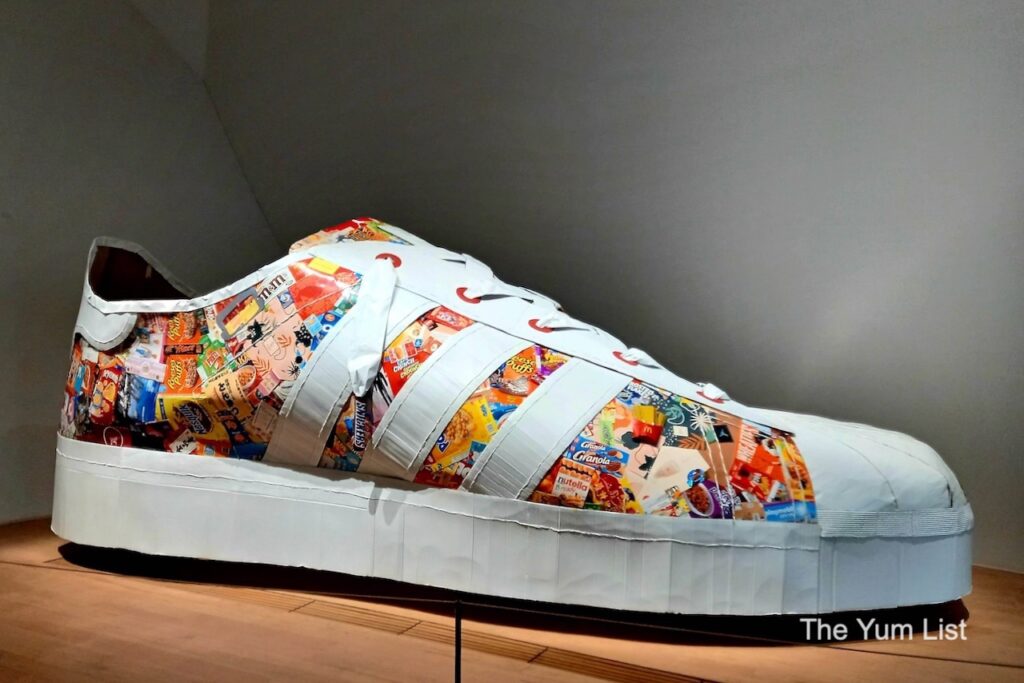 Service
Before we get to the menu at DB Bistro & Oyster Bar by Chef Daniel Boulud at Marina Bay Sands, mention must be made of the staff. We dined on a busy Saturday evening (following a fabulous whizz around of the Art Science Museum), yet the staff never left our needs unnoticed for a moment. They knew the menu well, were conversant in ingredients and offered insight into their favourite recipes. The crew were professional but at ease, a quality that only comes with confidence in your work, and a management system that treats employees as valuable team players. They buzz around tables filling glasses, taking orders, making menu suggestions and checking in on the general well-being of guests with a smile, grace and sense of humour. Special thanks to sommelier Tanesh, server Olivia, manager Maricel and chef Jonathan Kinsella who, despite leading one of the busiest kitchens in the city made time to explain each dish, for making our evening memorable.
A Tour of Lyon
As it's Chef DB's birthday month, we dine on a menu dedicated to the man himself. A "Journey Through Lyon" features hearty regional cuisine, epitomising the French philosophy of "butter, butter, butter." It will challenge many eaters residing in this part of the world to finish. It's heavy. It's full-flavoured. And it's unapologetically traditional French.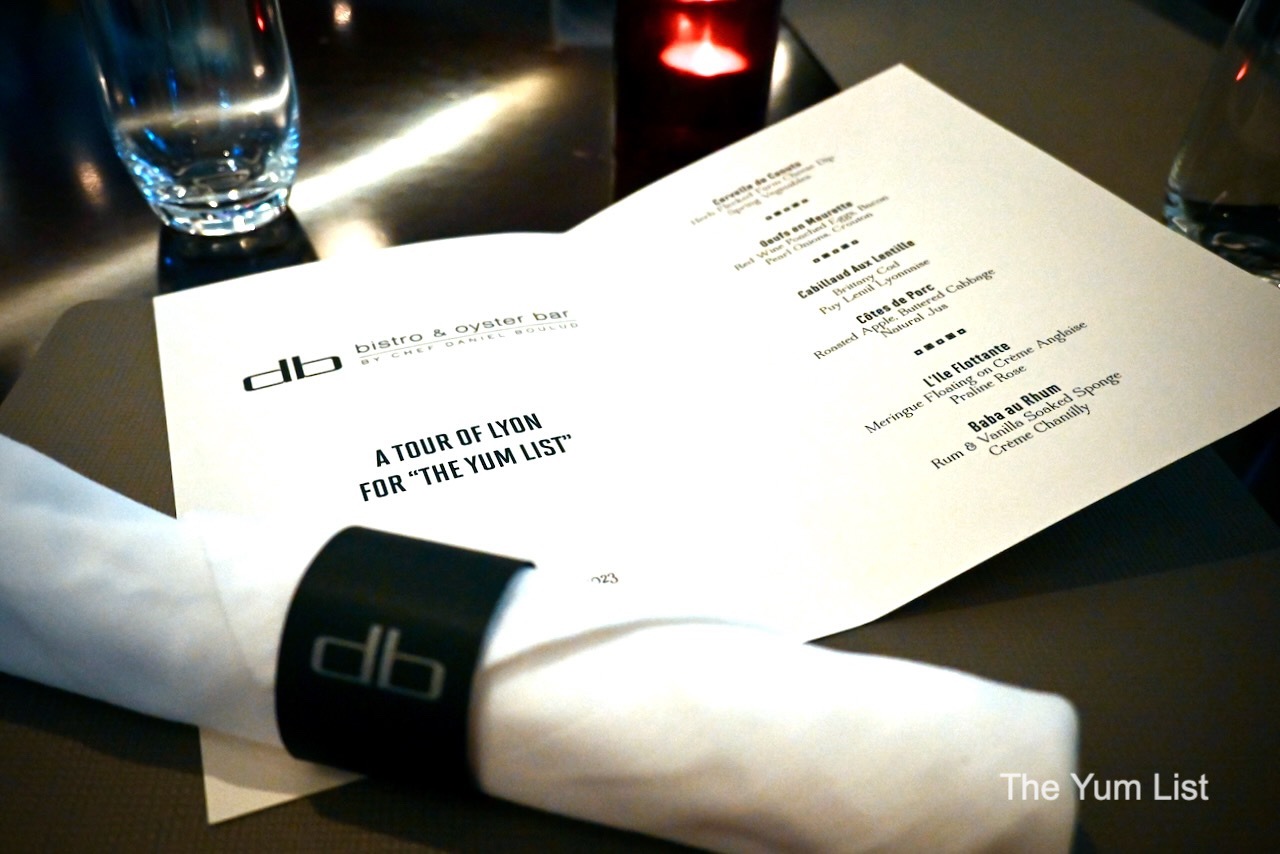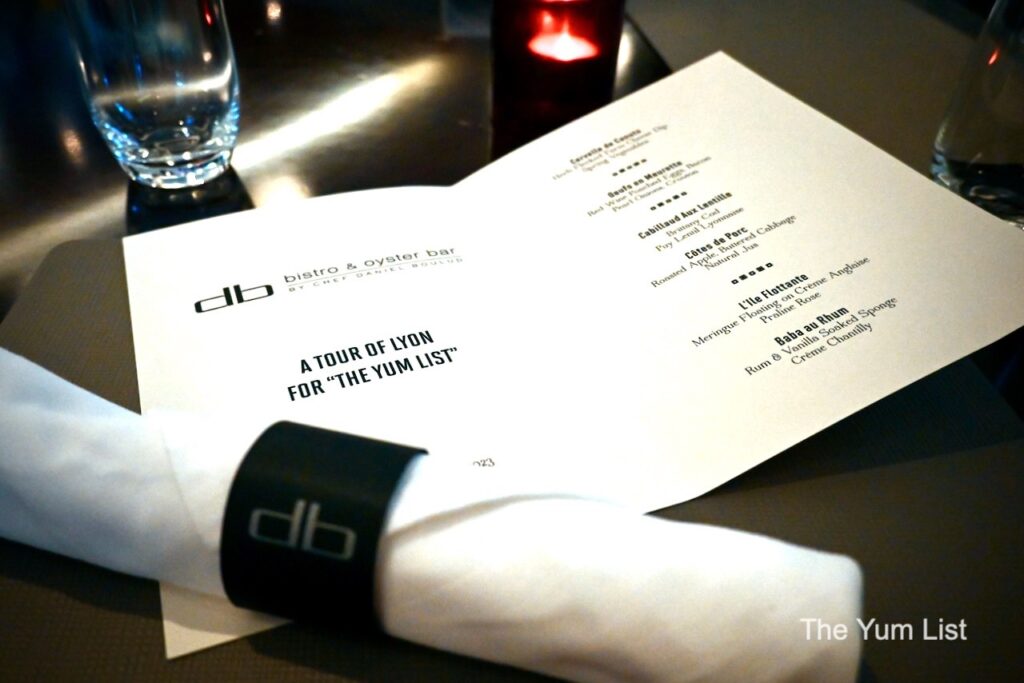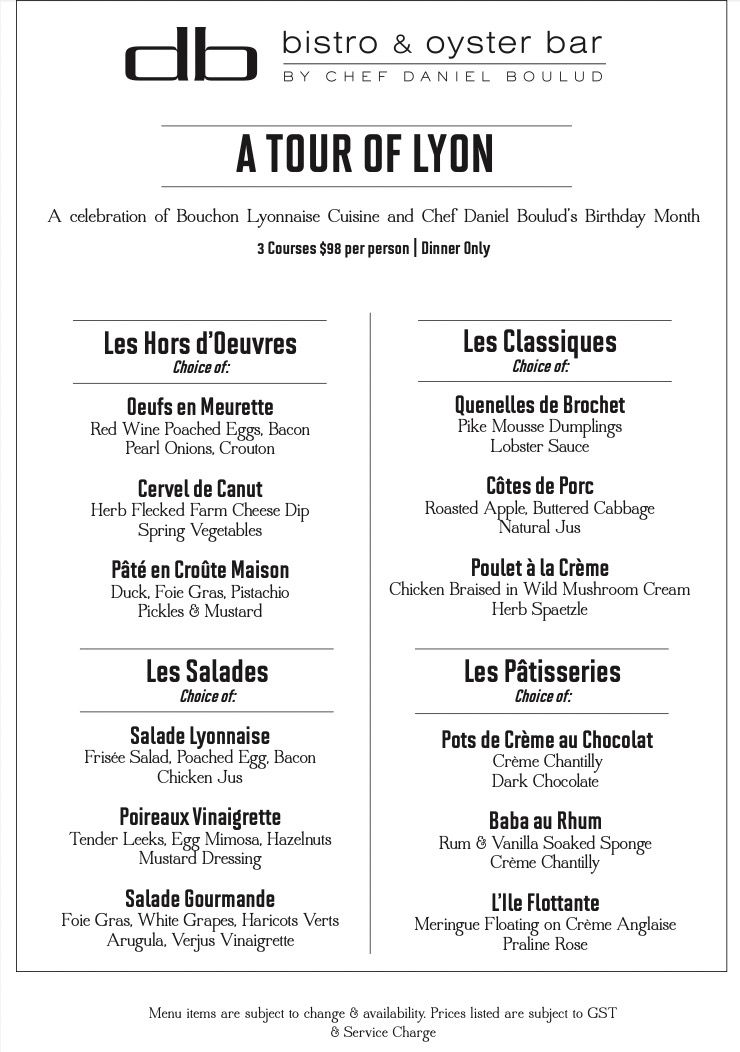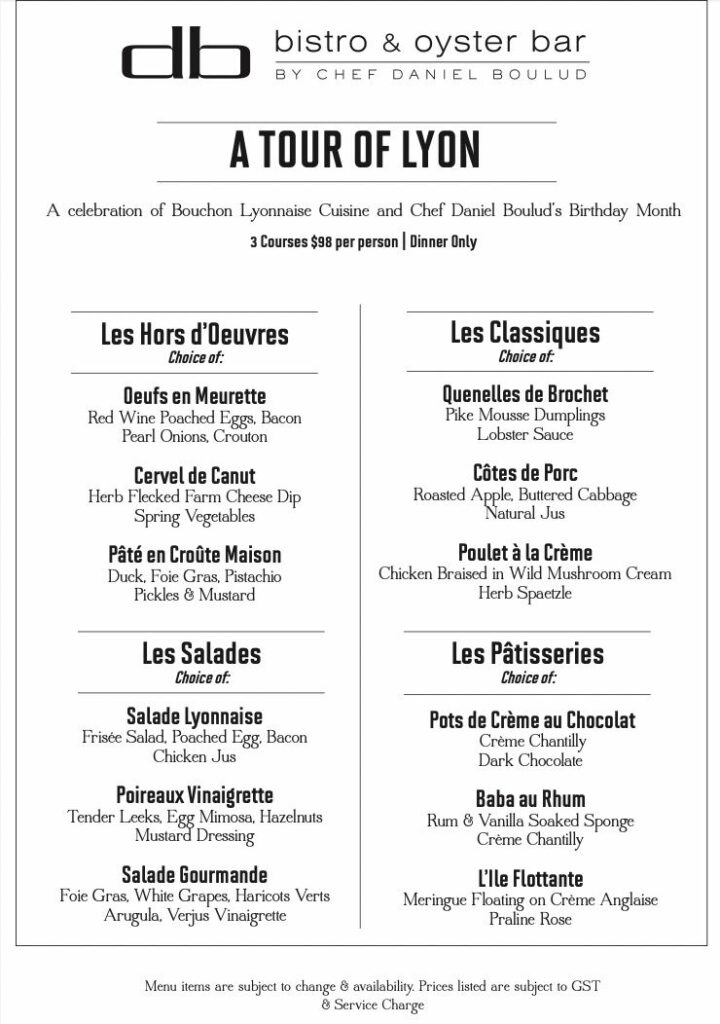 Apéritif
The only proper way to begin a French meal is with an apéritif, and we're happy to follow with a large bowl-glass of La Vie en Rose ($25). This DB Bistro & Oyster Bar cocktail made of Champagne, vodka, Cointreau and strawberry puree is a vibrant beginning. It opens palates and refreshes after a warm afternoon of exploration at the ArtScience Museum.
If only I had the foresight (or some common sense), I would not have dove into the bread basket of baguette slices, pretzel buns and crisp flatbread with such gusto. Take heed of my error and resist those carb cravings to reserve stomach space and save a bite to soak up the lavish sauces to come.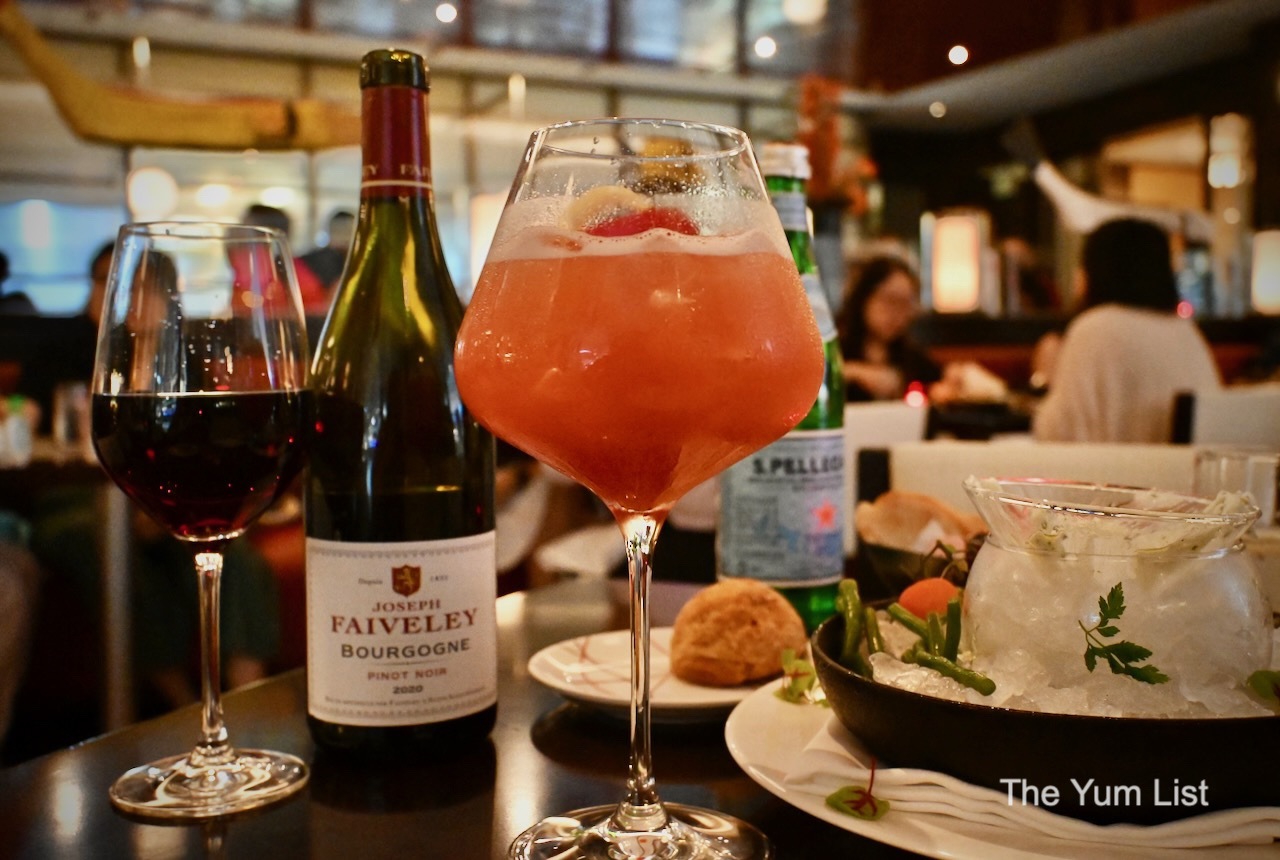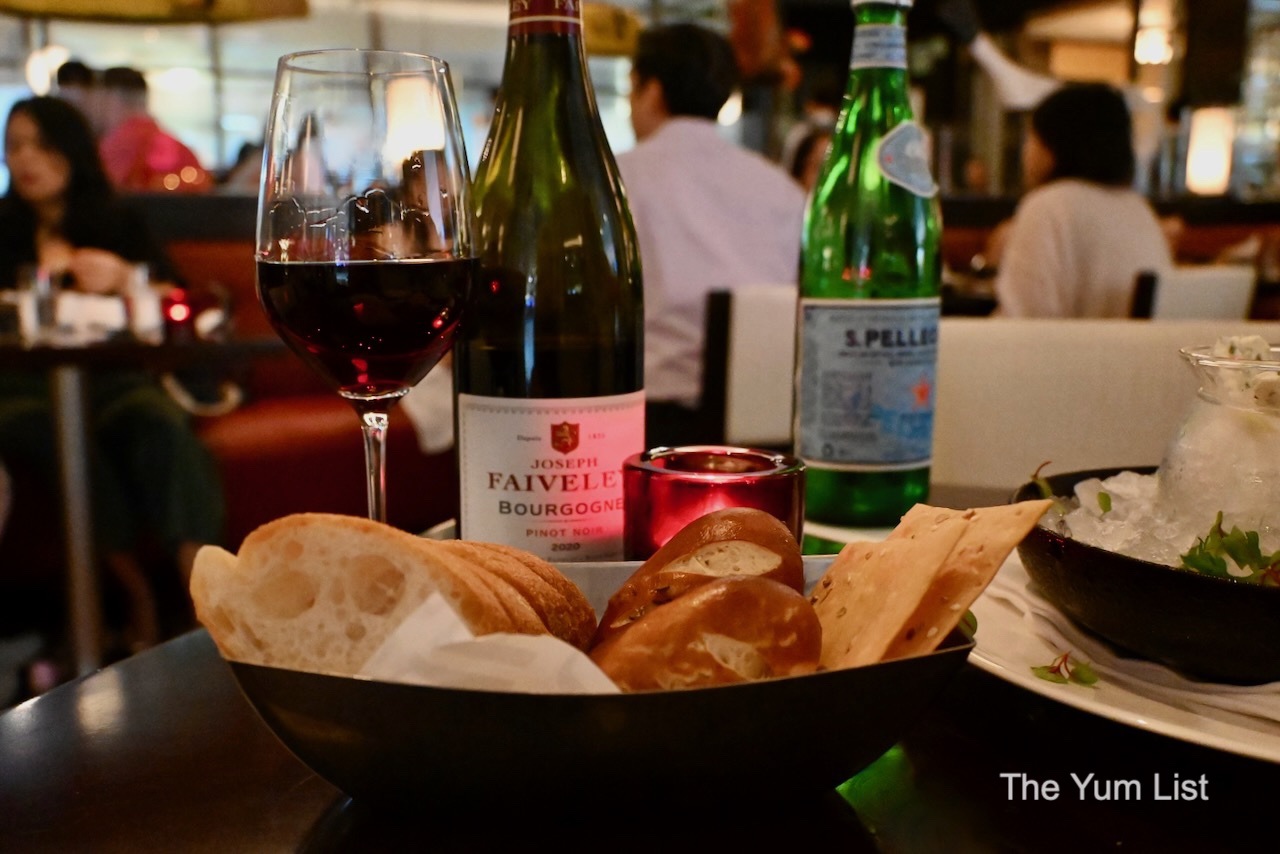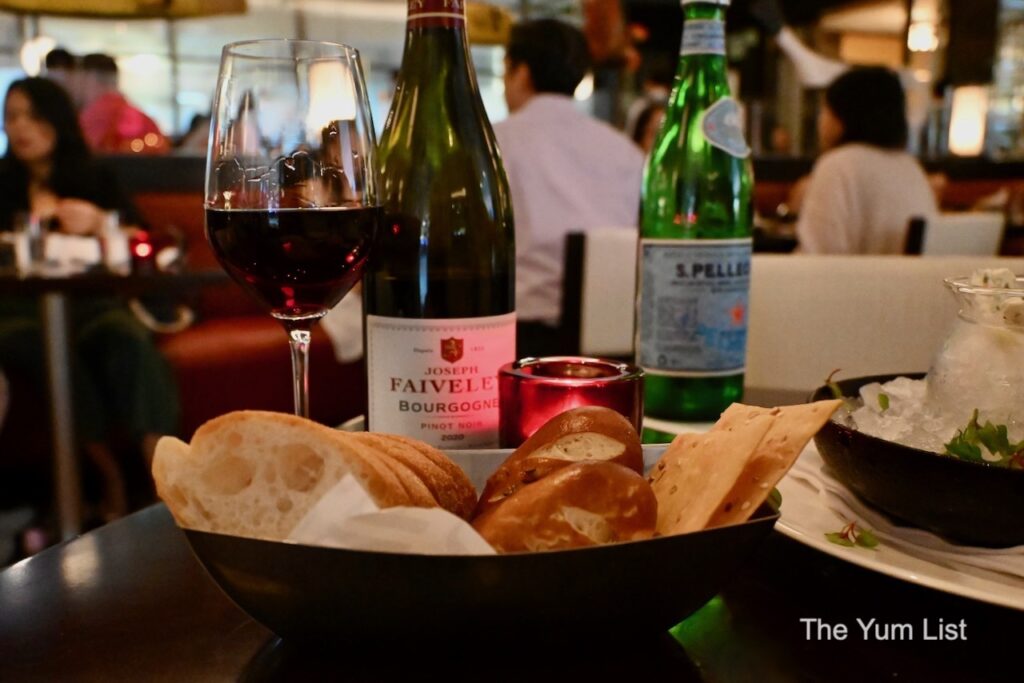 Starters
Our Tour of Lyon begins with the Lyonnaise cheese spread, Cervelle de Canuts. Translating to "silk weaver's brain" with various stories of the name's origin, it's a light herb-flecked farm cheese dip great for summertime and ideally served with spring vegetables. Keeping it fresh and adding a little pizazz to the plating, the dish is presented over a bowl of ice.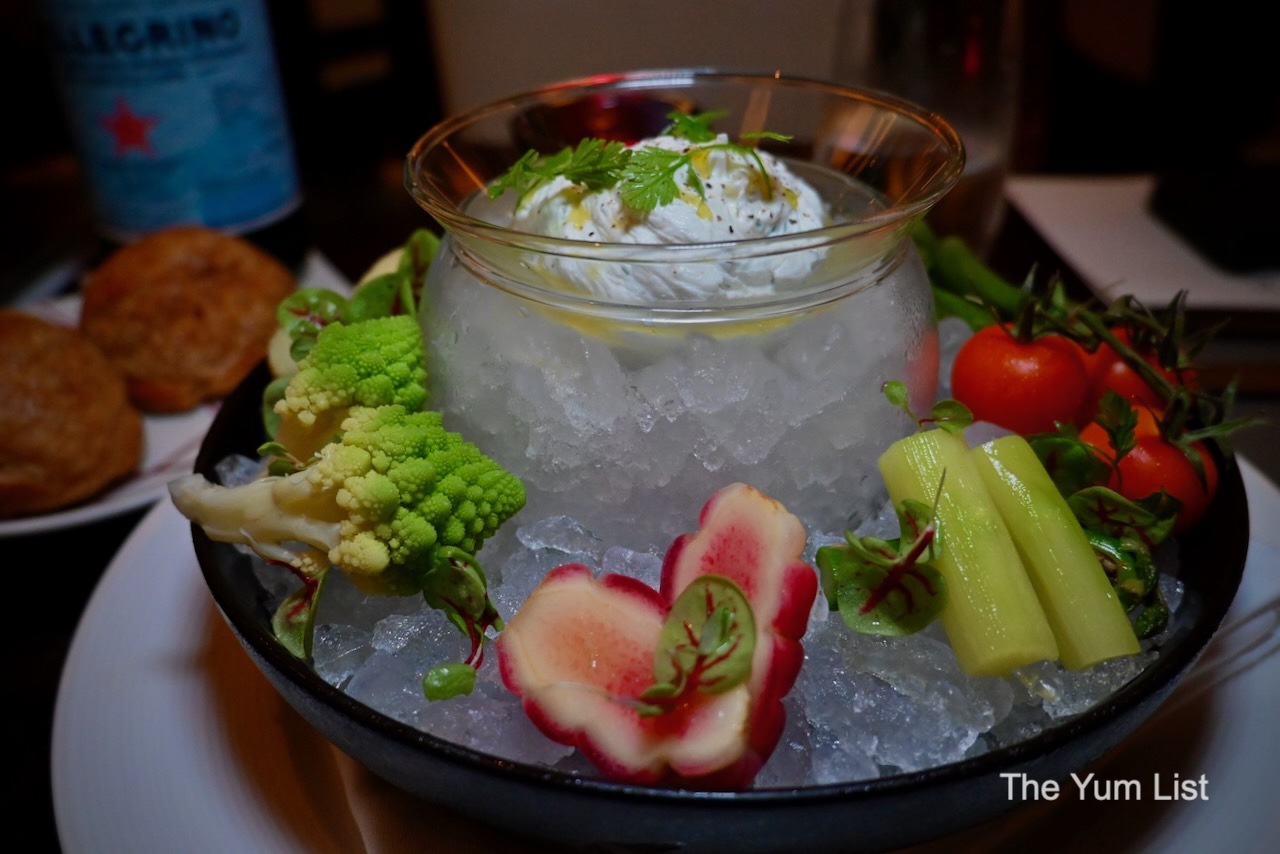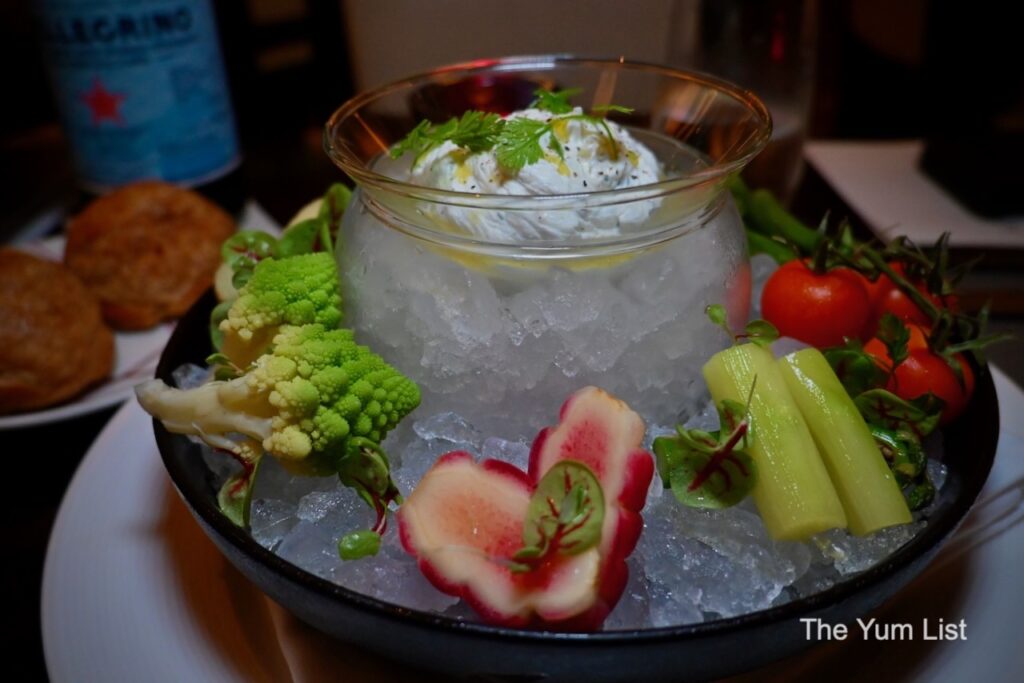 There's no easing into this menu. Instead of building on layers of intensity, it's immediately robust and full-flavoured. The Oeufs en Meurette first tease the nostrils, then tickle every taste bud. These red-wine poached eggs are given oomph with bacon, pearl onions and a large crouton, wet from the sauce, acting as a platform for the egg. It's bold and hearty cuisine, guaranteed to get you through winter.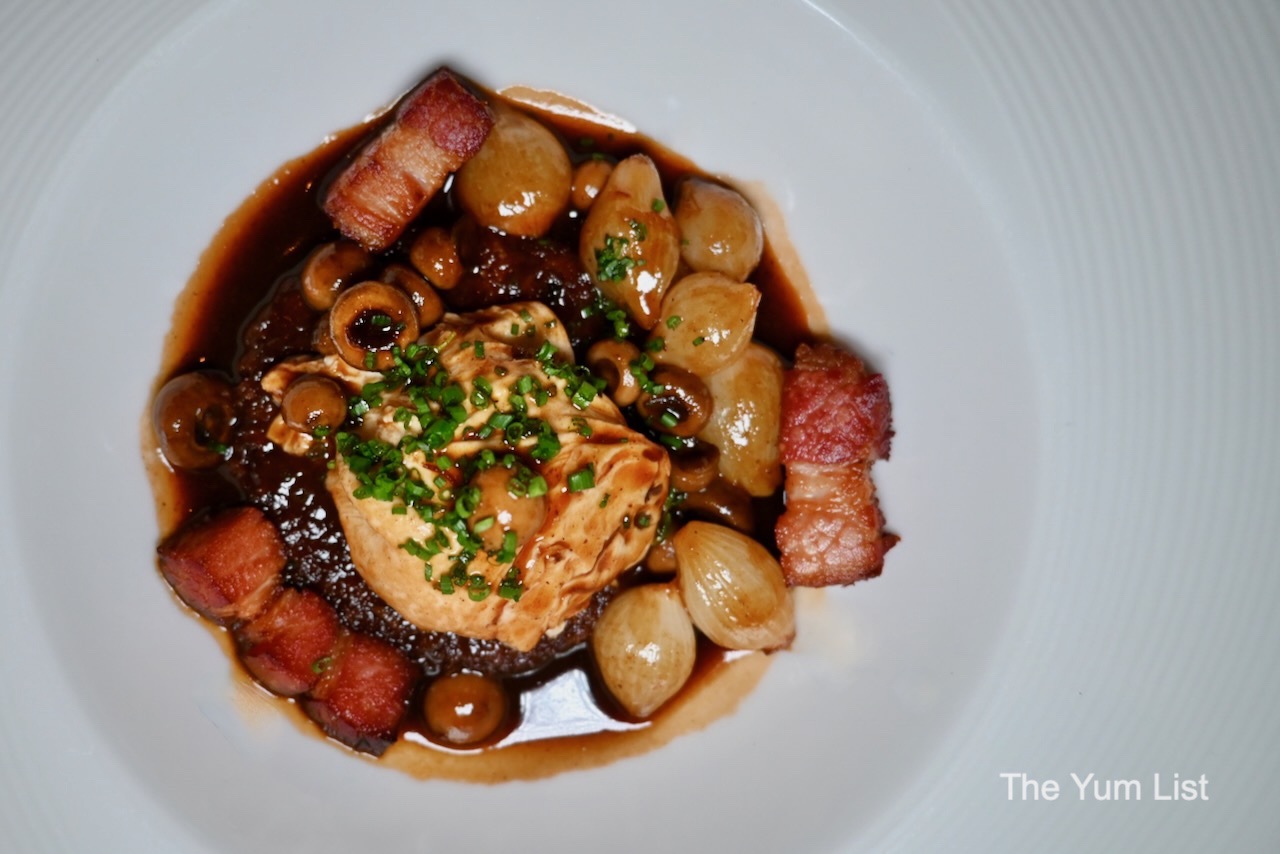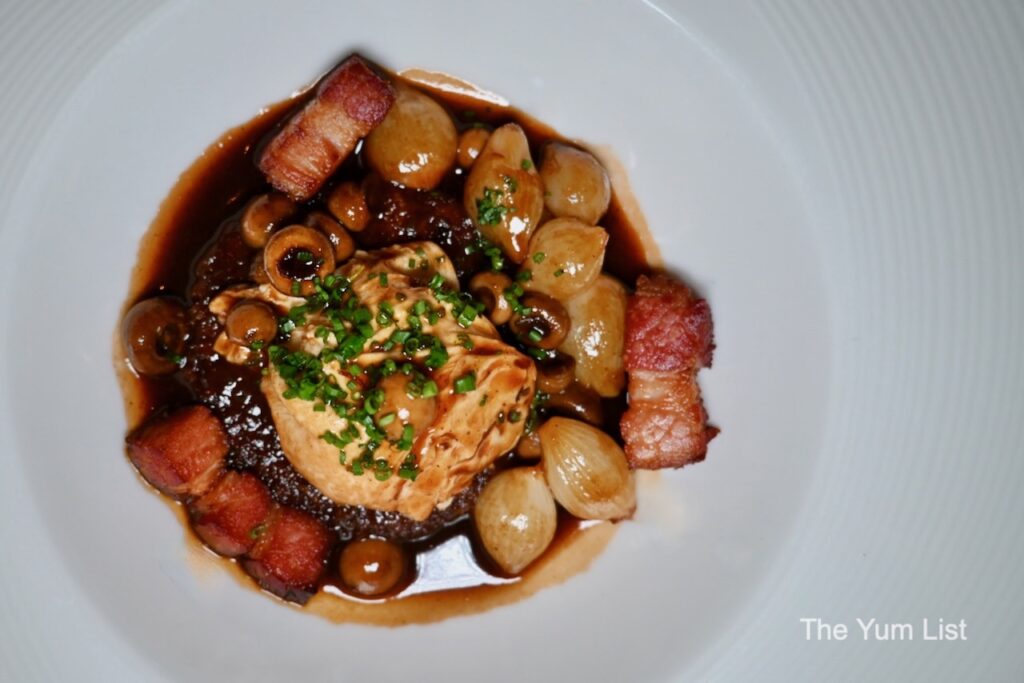 Wine List – DB Bistro & Oyster Bar
Of course, the wine list at DB Bistro & Oyster Bar by Chef Daniel Boulud, MBS, is predominately French. Pinot Noir by Joseph Faively, Bourgogne, France 2020 ($30), makes a versatile pairing. Its fruit and forest-floor notes carry from dish to dish and even over to dessert. It's a great choice. I'll have another glass, please!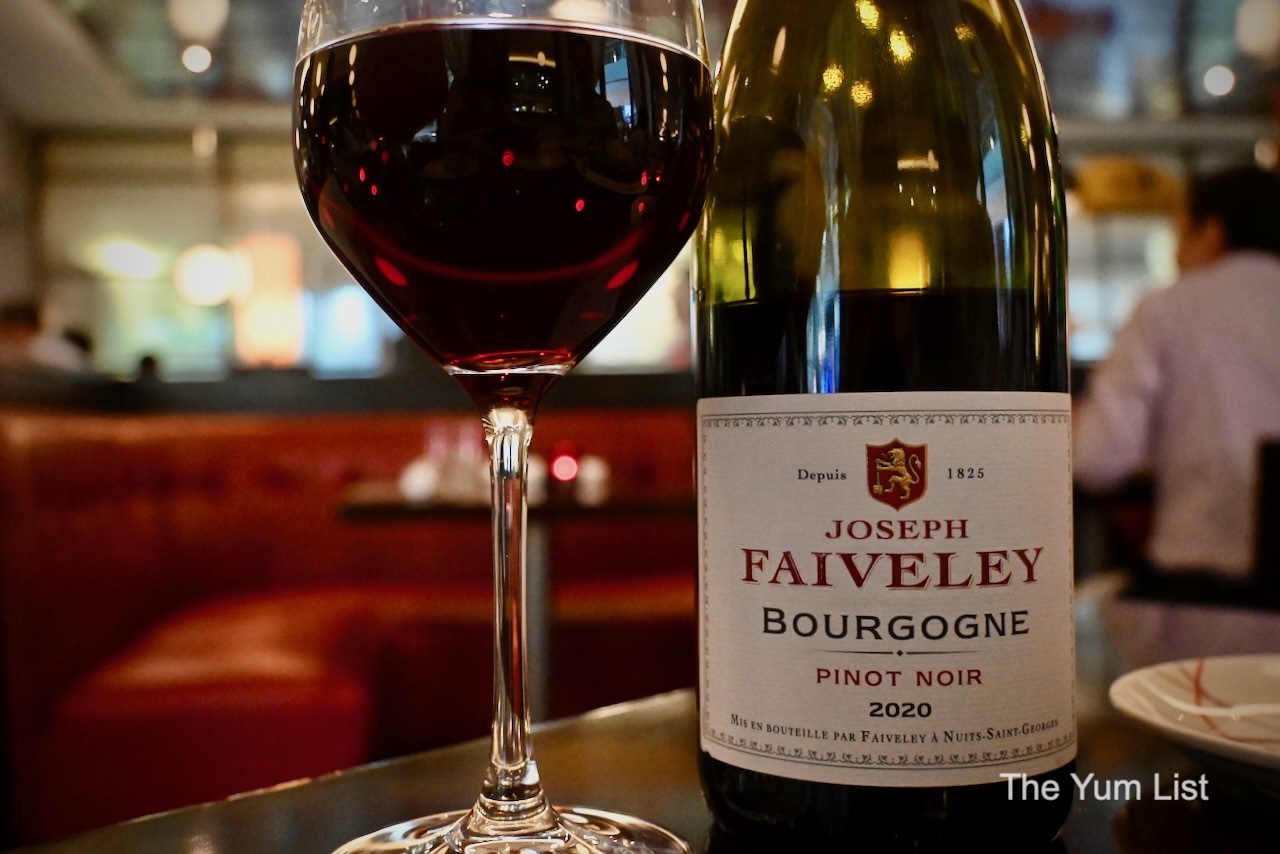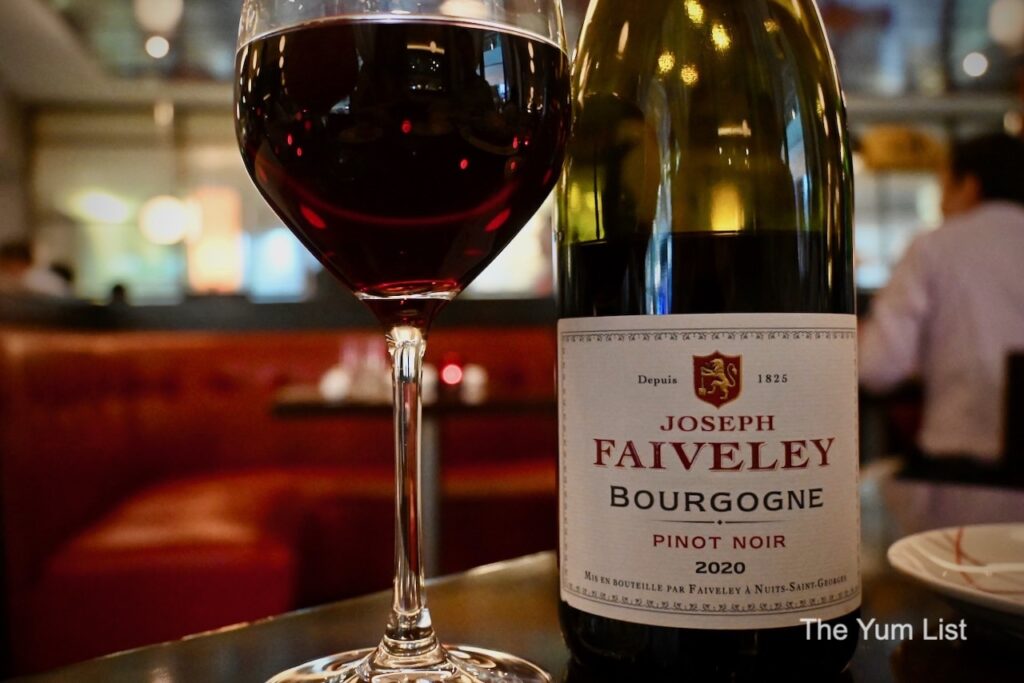 Mains at DB Bistro & Oyster Bar
We dine on fish and pork for our main course. Don't be fooled into thinking that choosing fish will guarantee a lighter meal. The Cabillaud Aux Lentille, Brittany Cod, is generous in portion, perfectly cooked, and served over a nourishing base of Puy lentils. The lentils are earthy and firm to the bite yet delicate in texture and perhaps even sport some peppery and flinty notes.
The Côtes de Porc, a classic pork chop, marries naturally with roasted apple, buttered cabbage and a thin gravy from the meat's juices. It's impressive in appearance, and even hubby's bottomless pit is challenged to take on the final bite.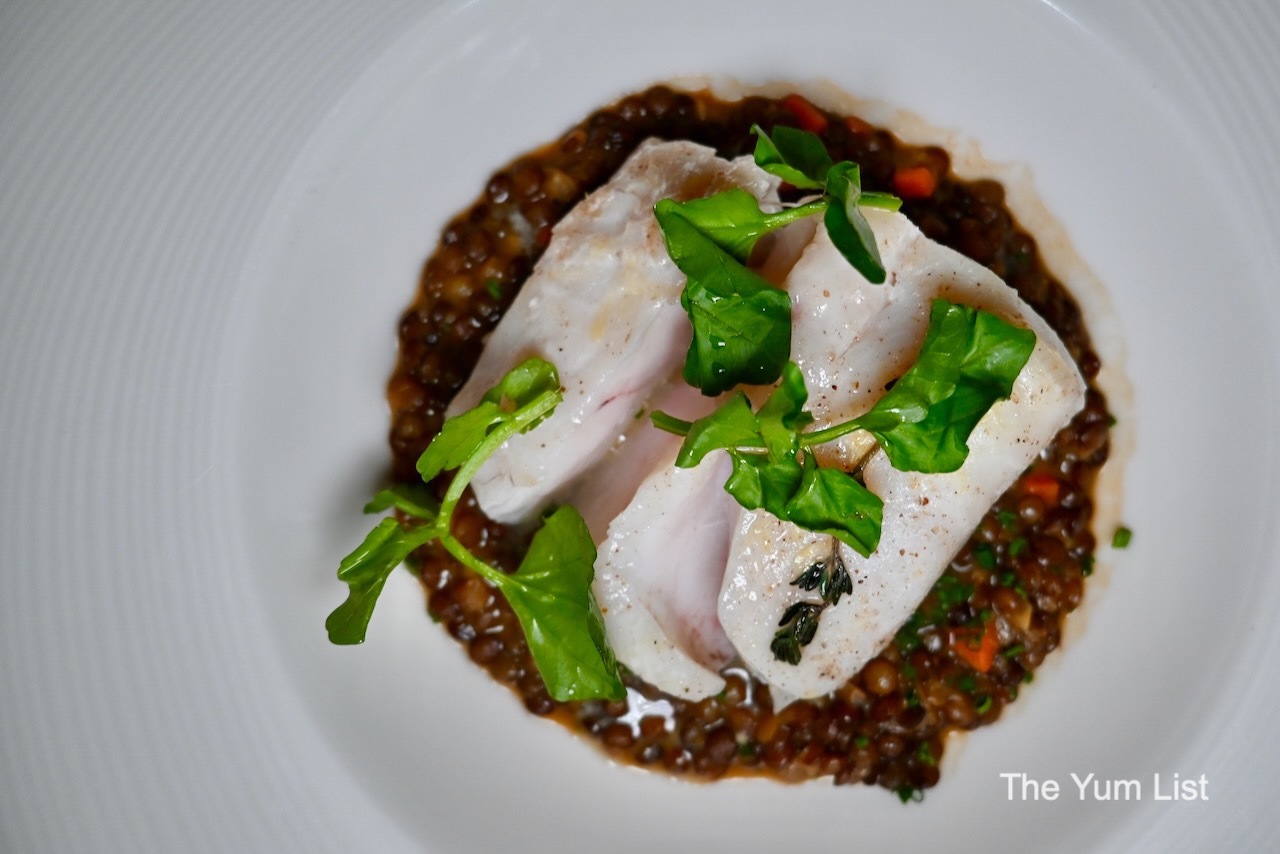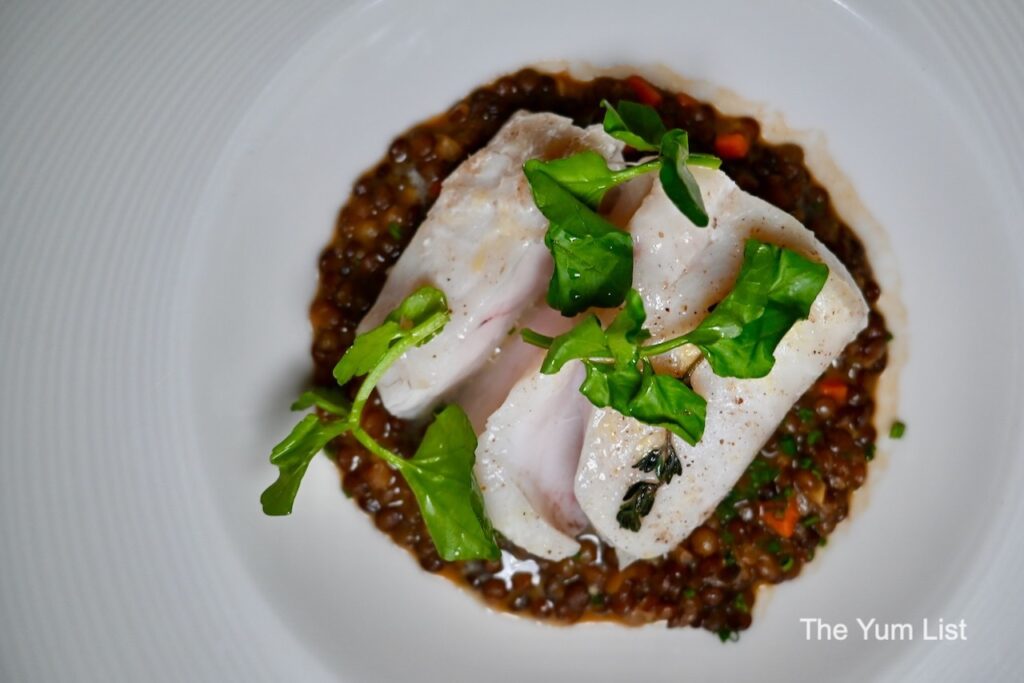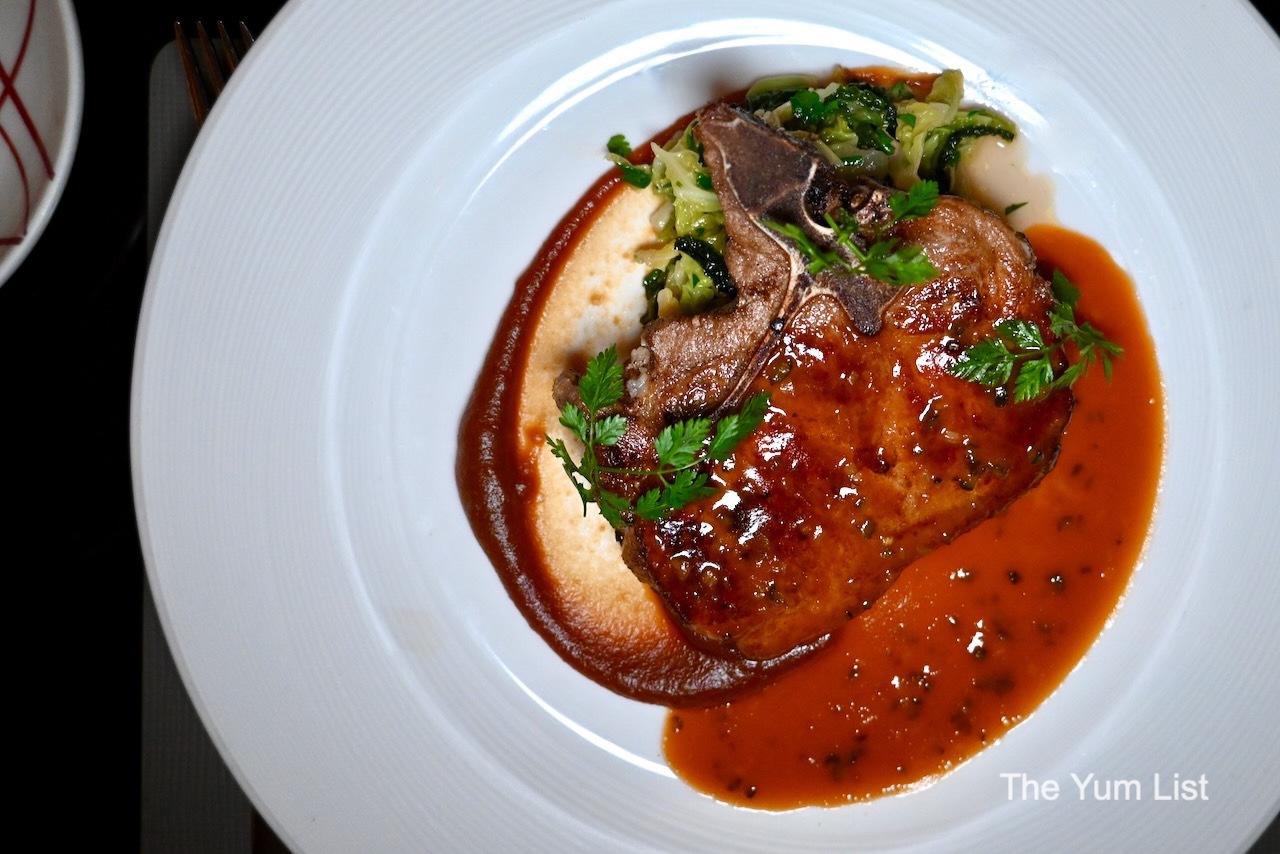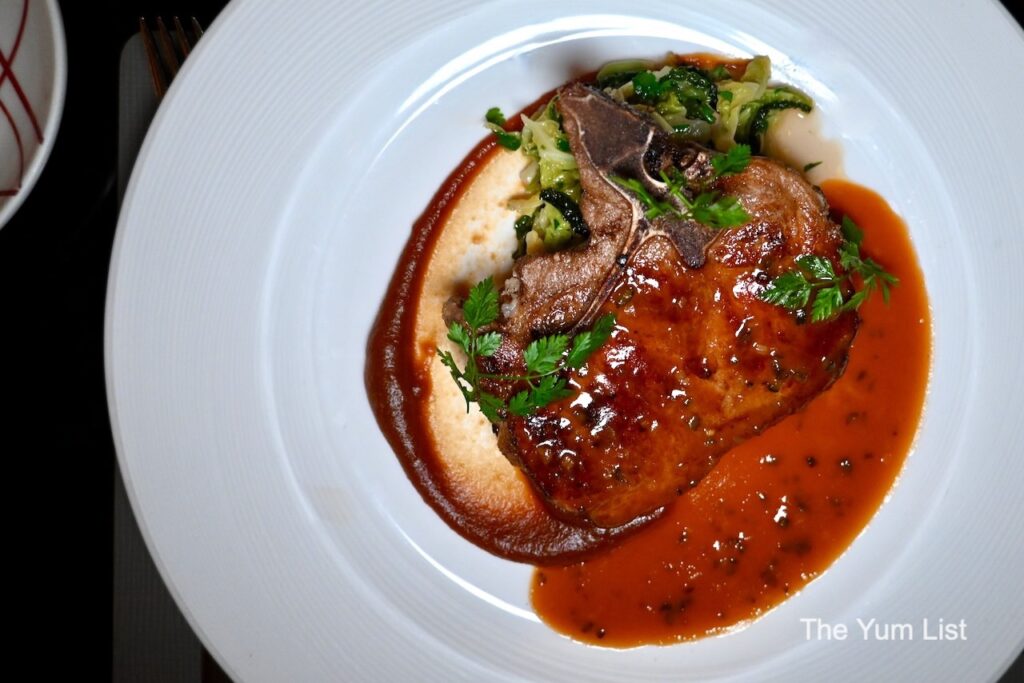 Dessert at DB Bistro & Oyster Bar
If you need convincing of just how classic this menu is, we could have skipped straight to dessert – Baba au Rhum and L'Ile Flottante. The former is set alight upon delivery in a show of gracious, old-fashioned tableside service. The crème Chantilly atop the rum and vanilla-soaked sponge promptly melts into the cake and alcohol, making a boozy, creamy sauce that we find hard to stop spooning. The latter, meringue floating on crème Anglaise, is prettily plated with tuile crossing the white top and moated with classic vanilla custard sauce. Praline rose (pink cooked-sugar coated almonds), candied peel, and citrus segments add texture to the sauce. It's indulgent. 
In a final flourish, a complimentary bucket of warm madeleines (header photo) is delivered. Despite hubby's frequent affirmations of how heavy this meal has been, there is no hesitation in demolishing the tiny cakes, leaving not a single one left in the metal pail.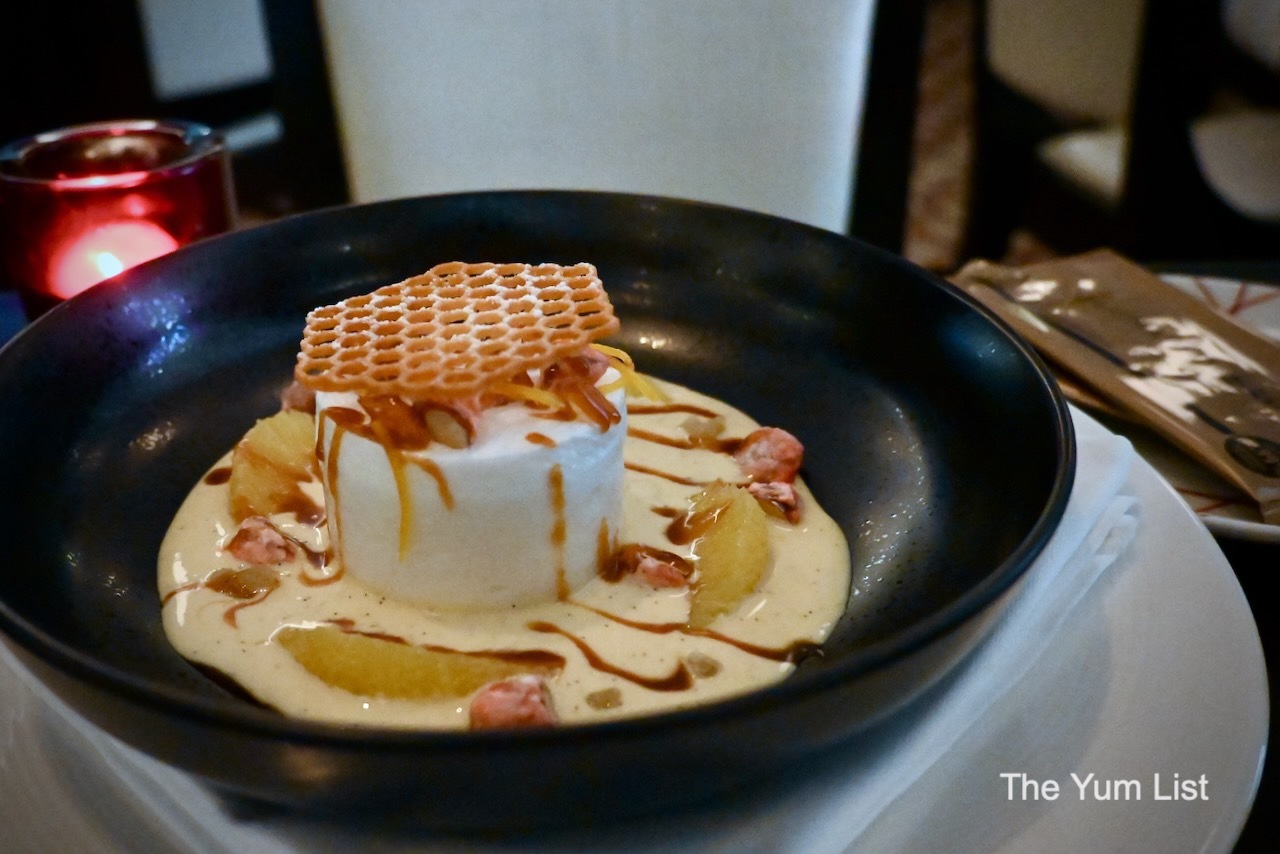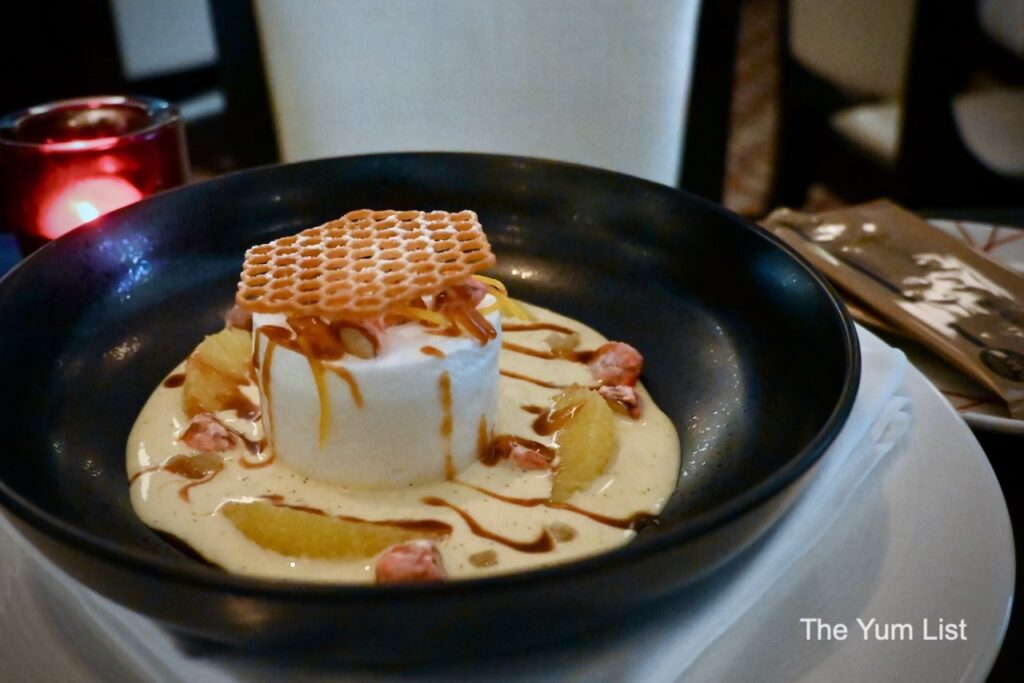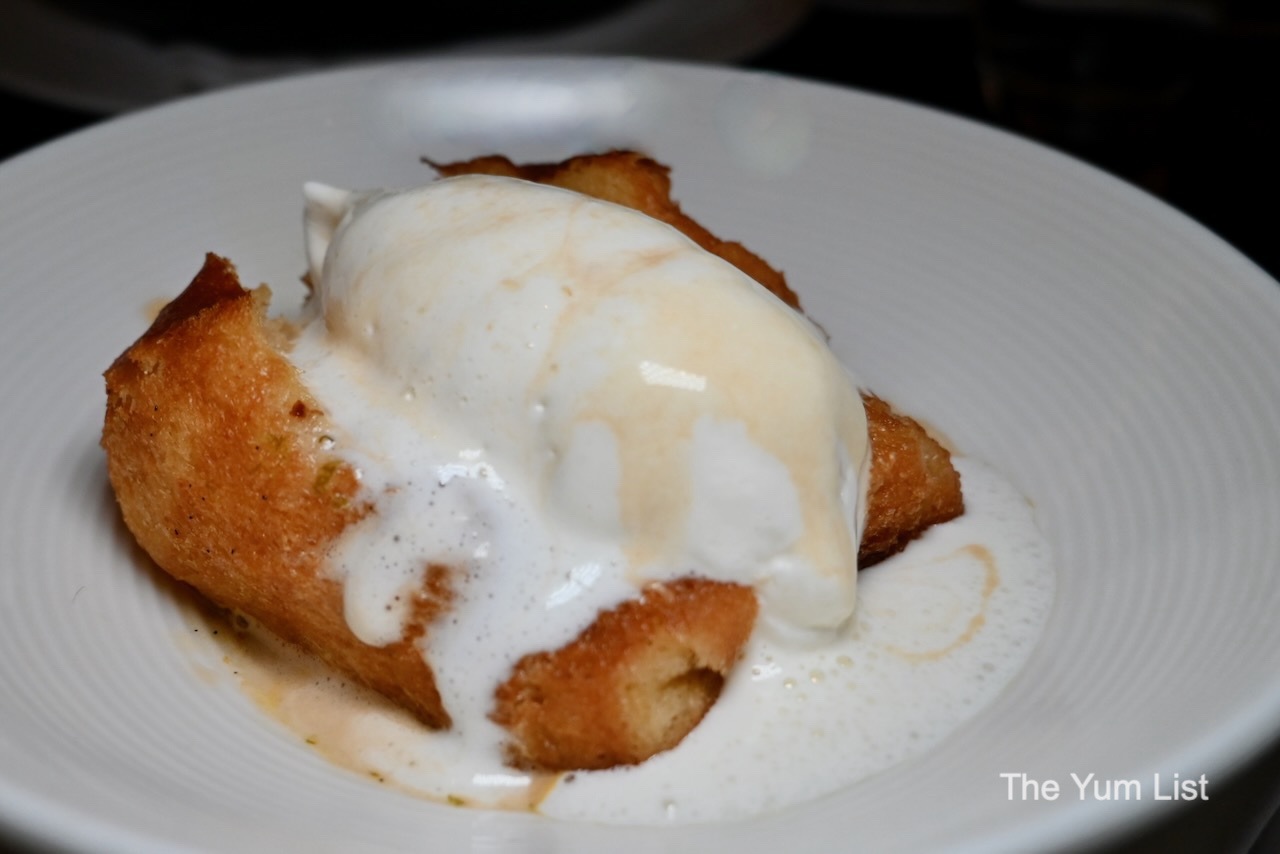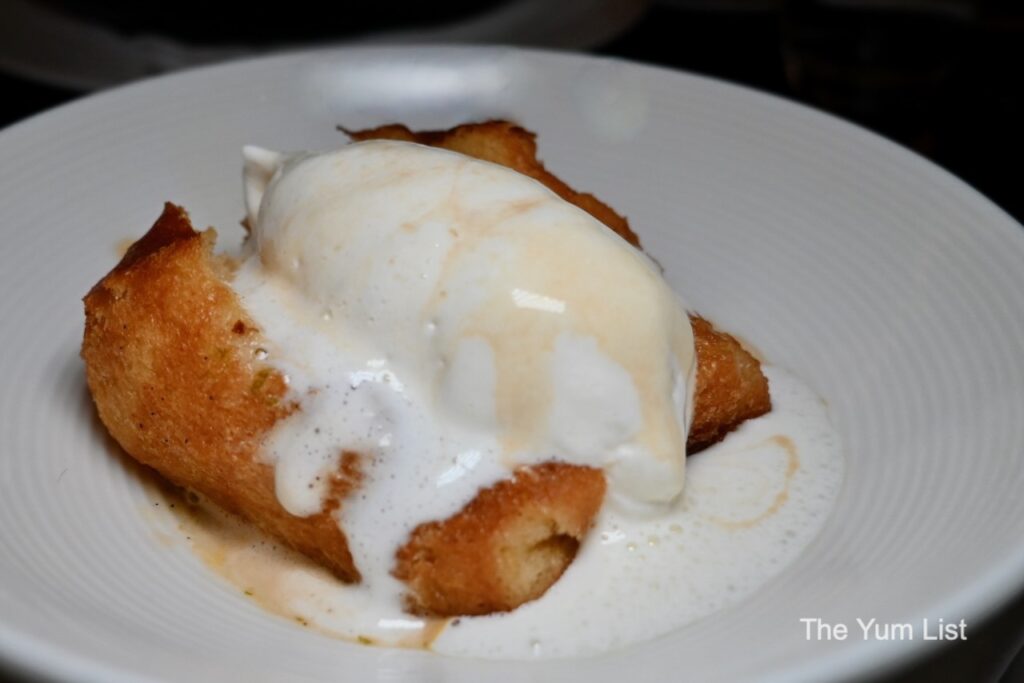 Reasons to visit DB Bistro & Oyster Bar: Conveniently located for a meal before, after or in between, seeing the many attractions at Marina Bay Sands, Singapore; a menu celebrating Lyonnais culinary traditions; exceptional service.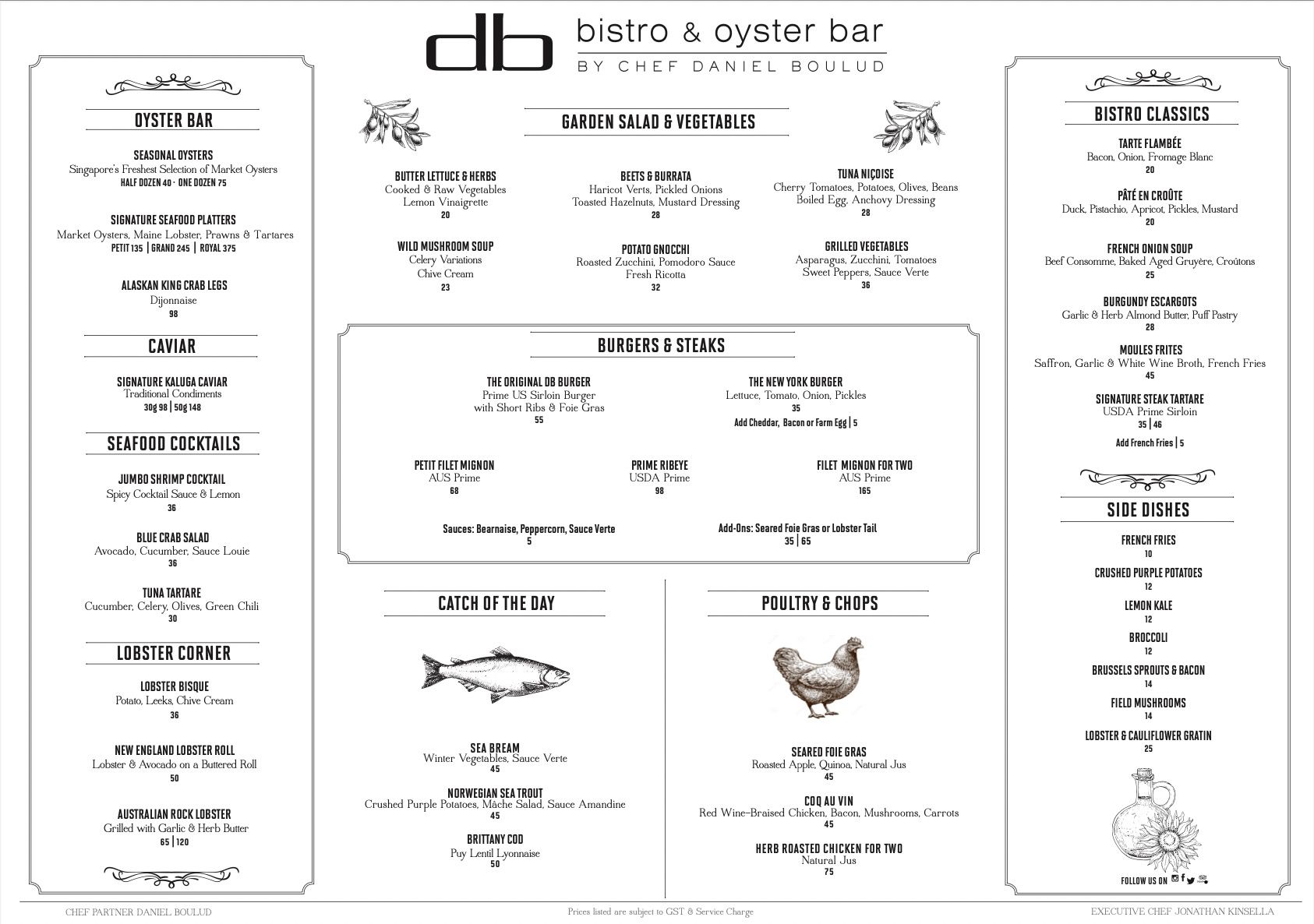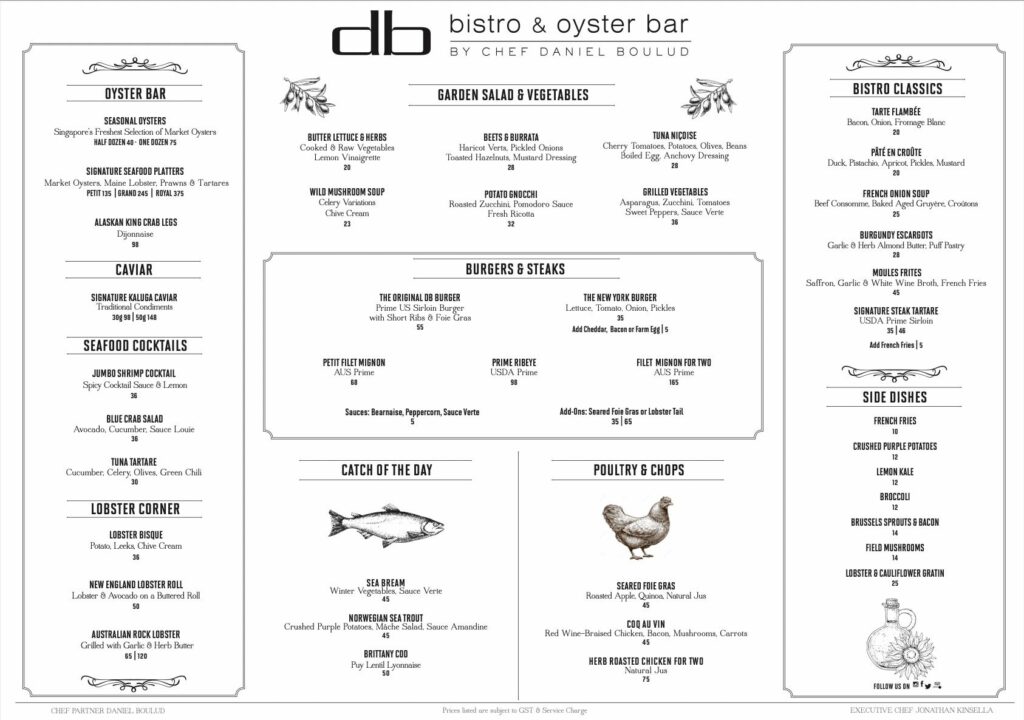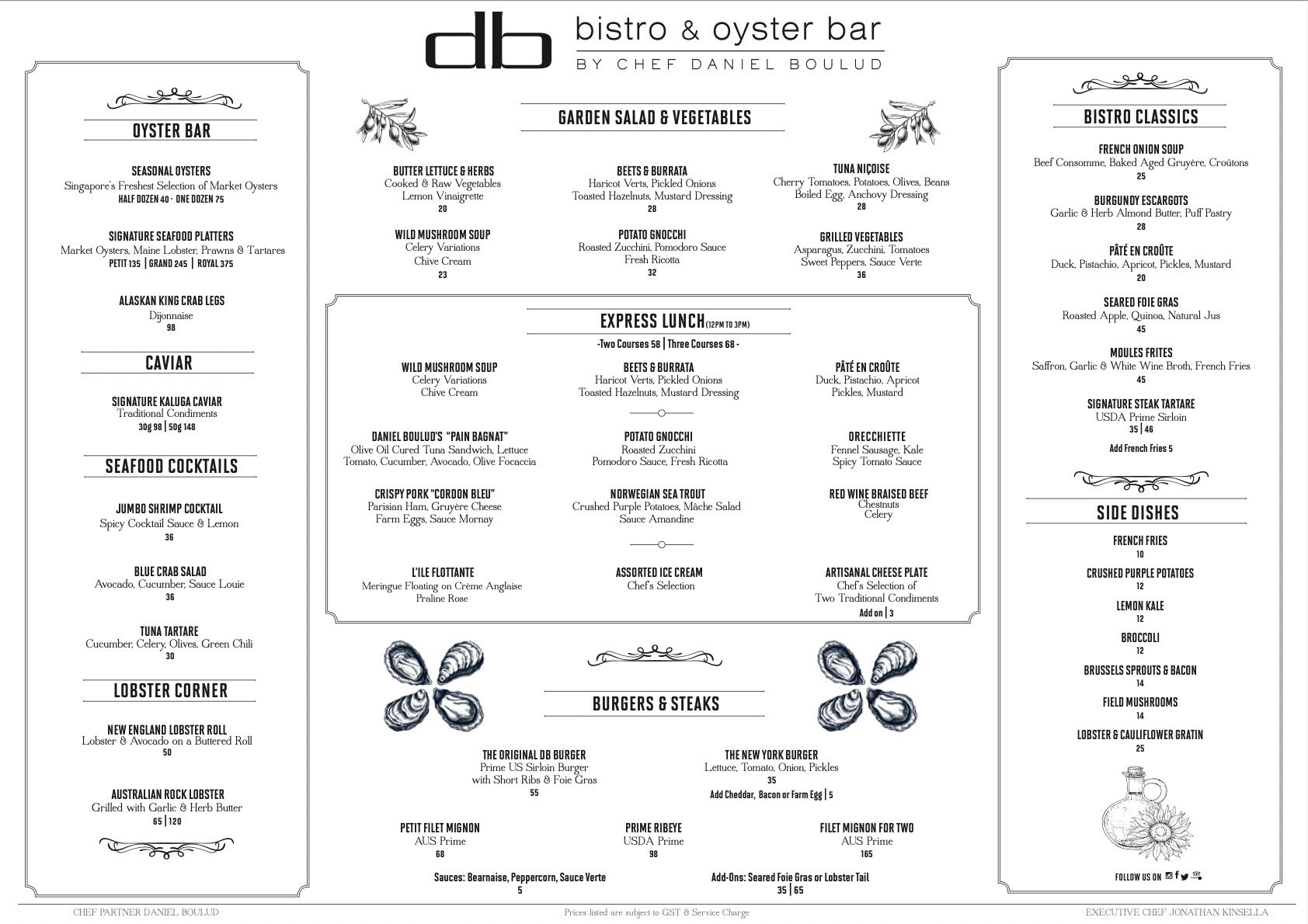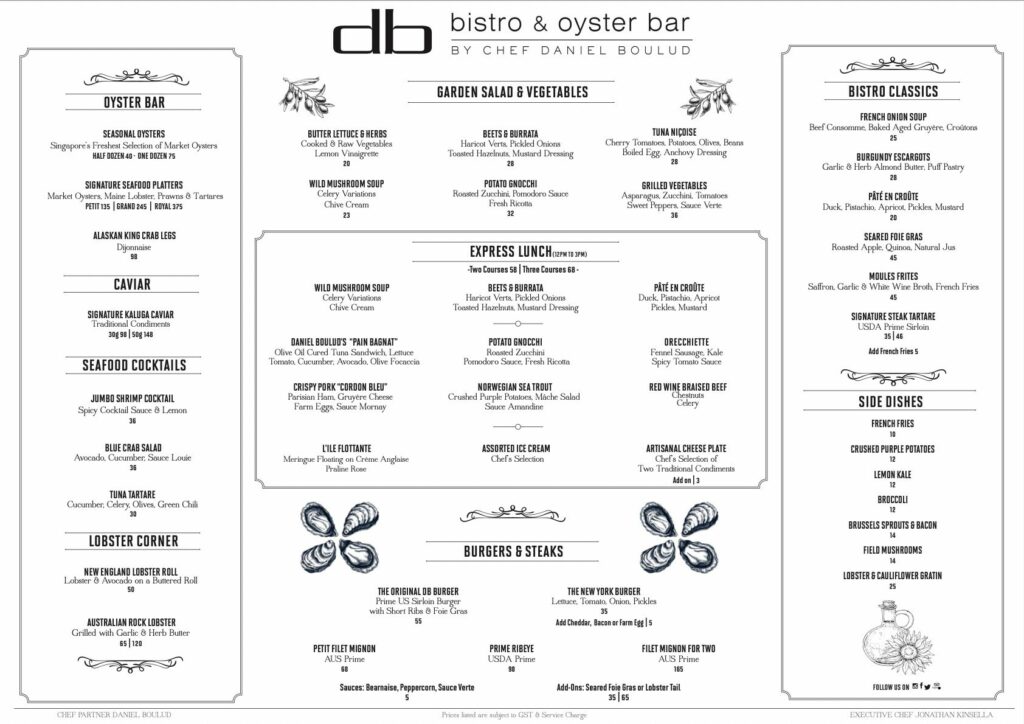 DB Bistro & Oyster Bar by Daniel Boulud, MBS
2 Bayfront Ave, B1-48 Galleria Level The Shoppes
Marina Bay Sands, Singapore 018972
+65 6688 8525
@dbbistrosing
@jonathankinsella
@marinabaysands
DB Bistro & Oyster Bar Opening Hours
Daily: 12 – 3:30 pm & 5:30 – 9:30 pm
Find more Singapore restaurants, bars and hotels here and stay up-to-date on the latest culinary happenings around Malaysia here and here.