Greenwood Fish Market – Quayside Isle, Sentosa, Singapore
Monica Tindall
Greenwood Fish Market was recommended for both its delightful setting on Quayside Isle on Sentosa Island and its fantastic selection of fresh seafood.
The marina-side location is dreamy, with the view of meticulously cared-for yachts docked in award-winning Sentosa Cove framed by the hanging branches of mature trees. The covered patio is pleasant early evenings, with giant ceiling fans stirring up a breeze. Our table for two offers a magical experience at sundown as we watch the sunlight fade, leaving long reflections of colour on the water's surface, soon replaced by the flicker of evening lamps.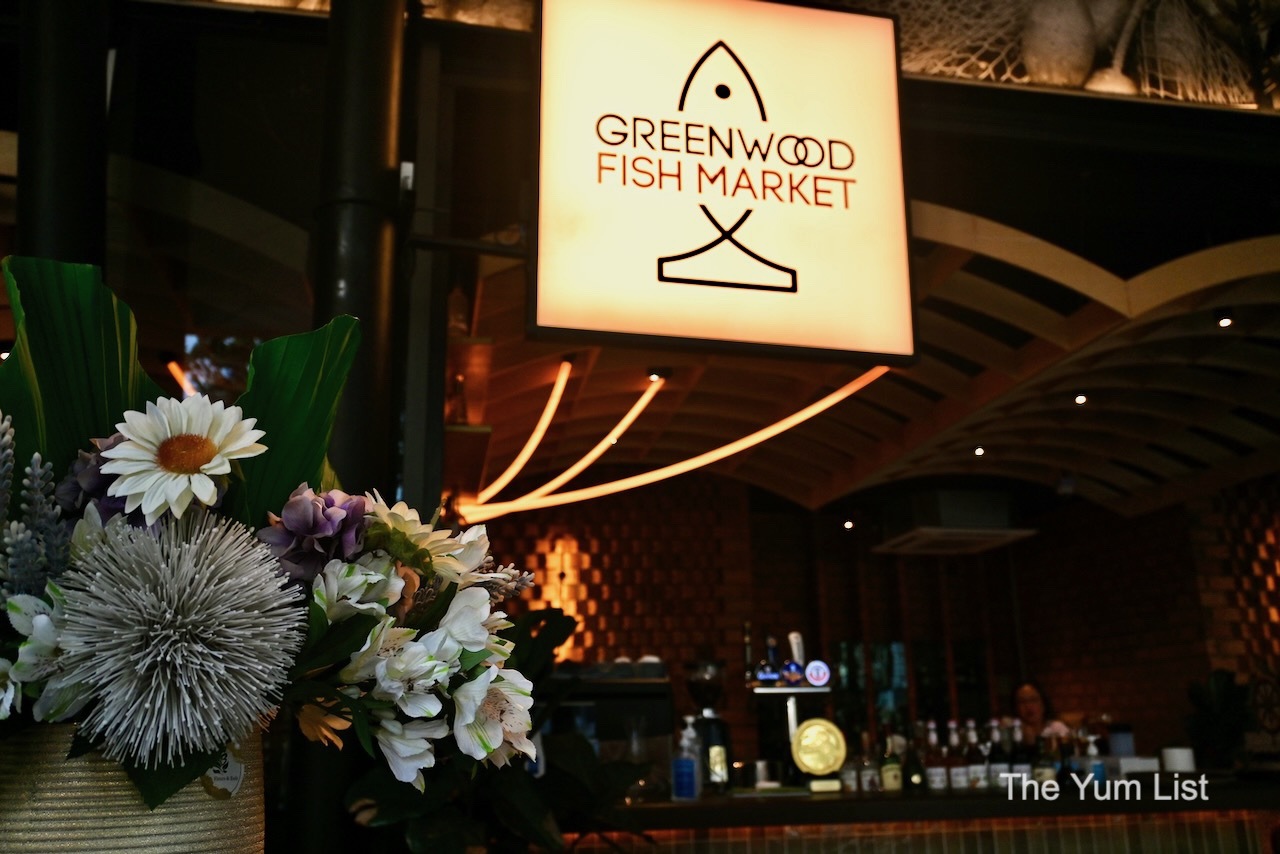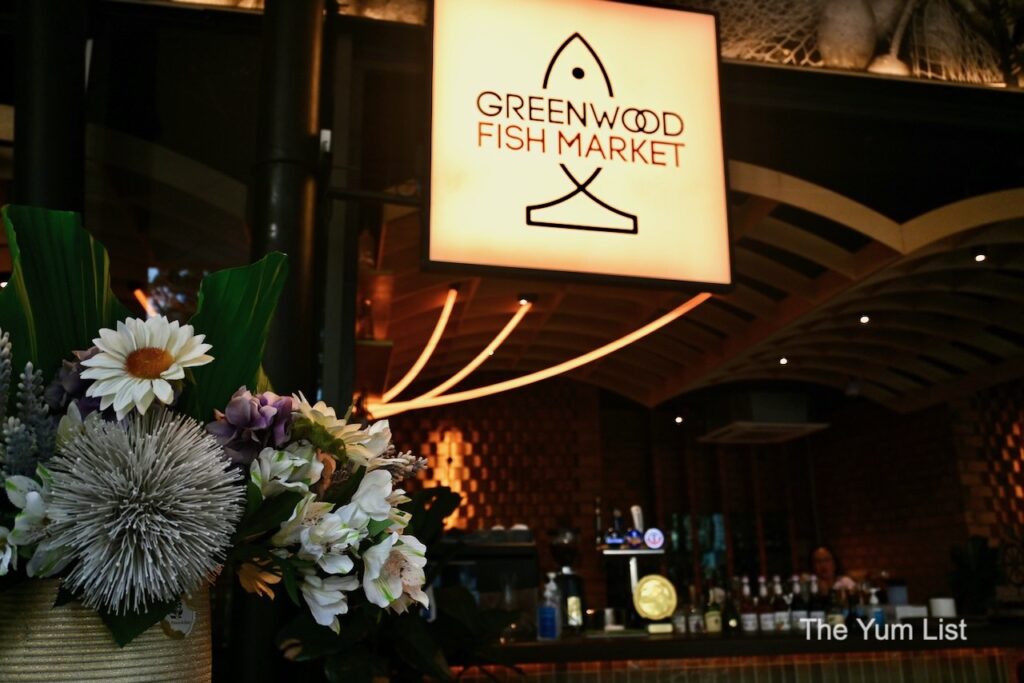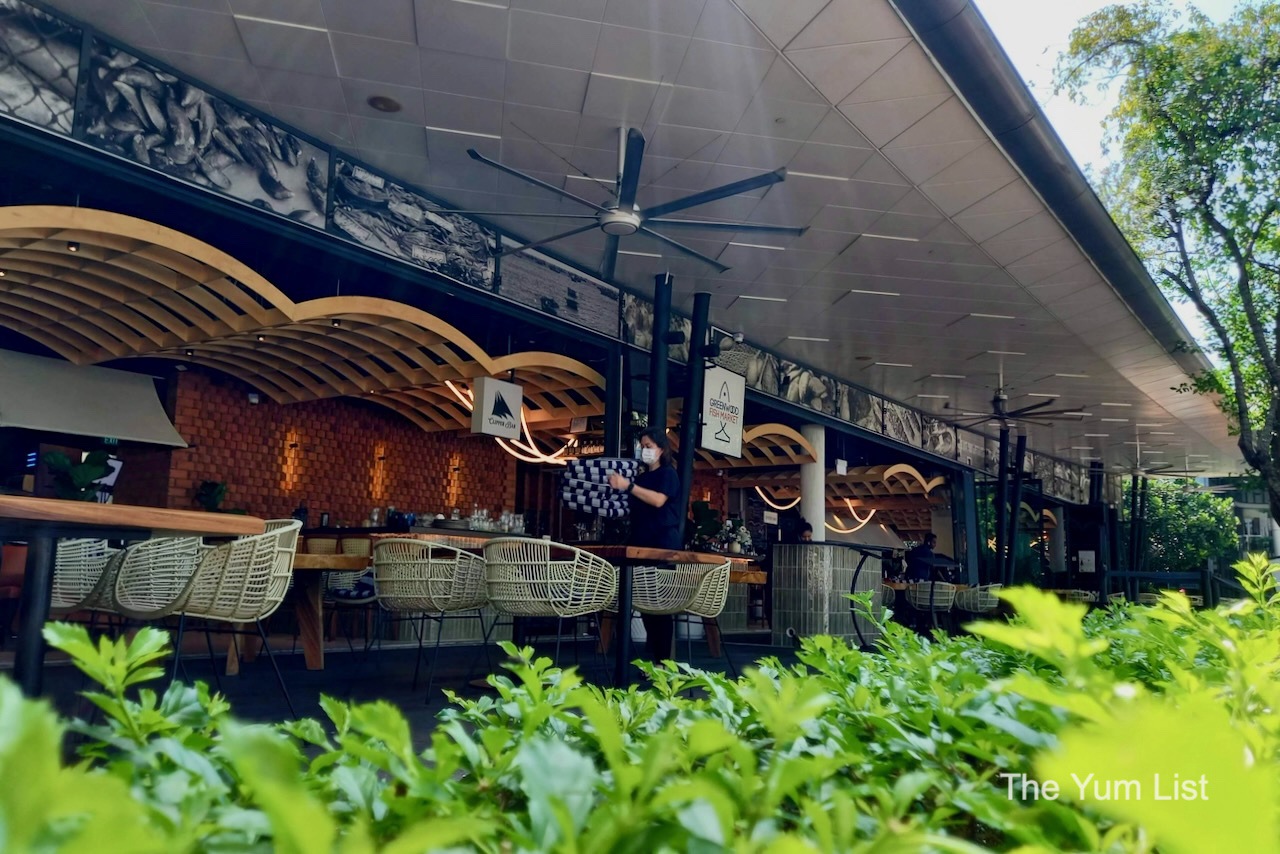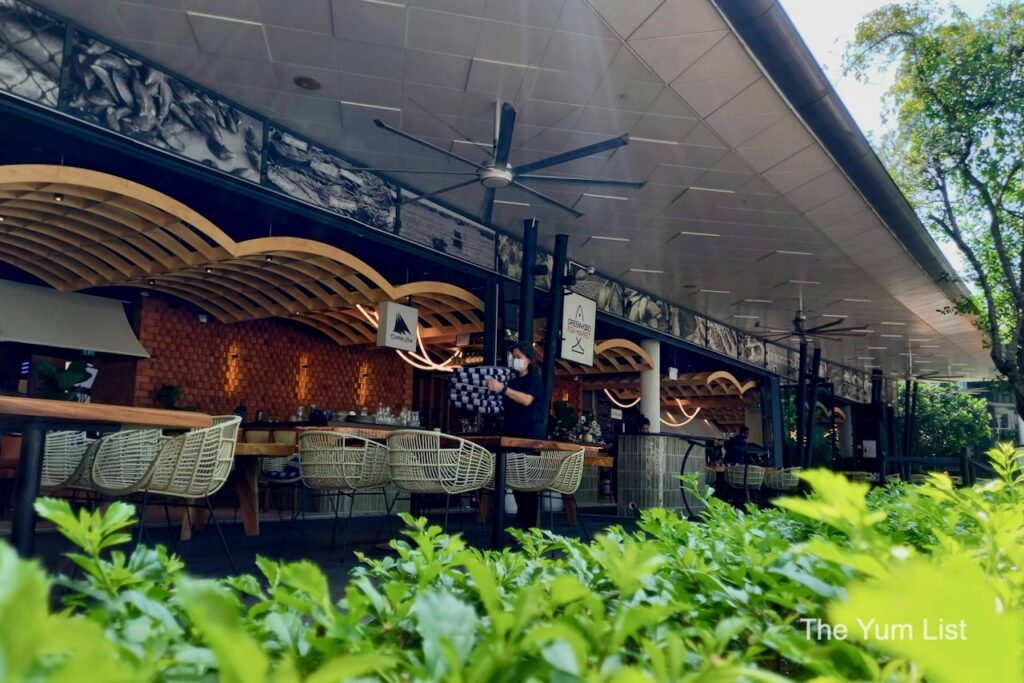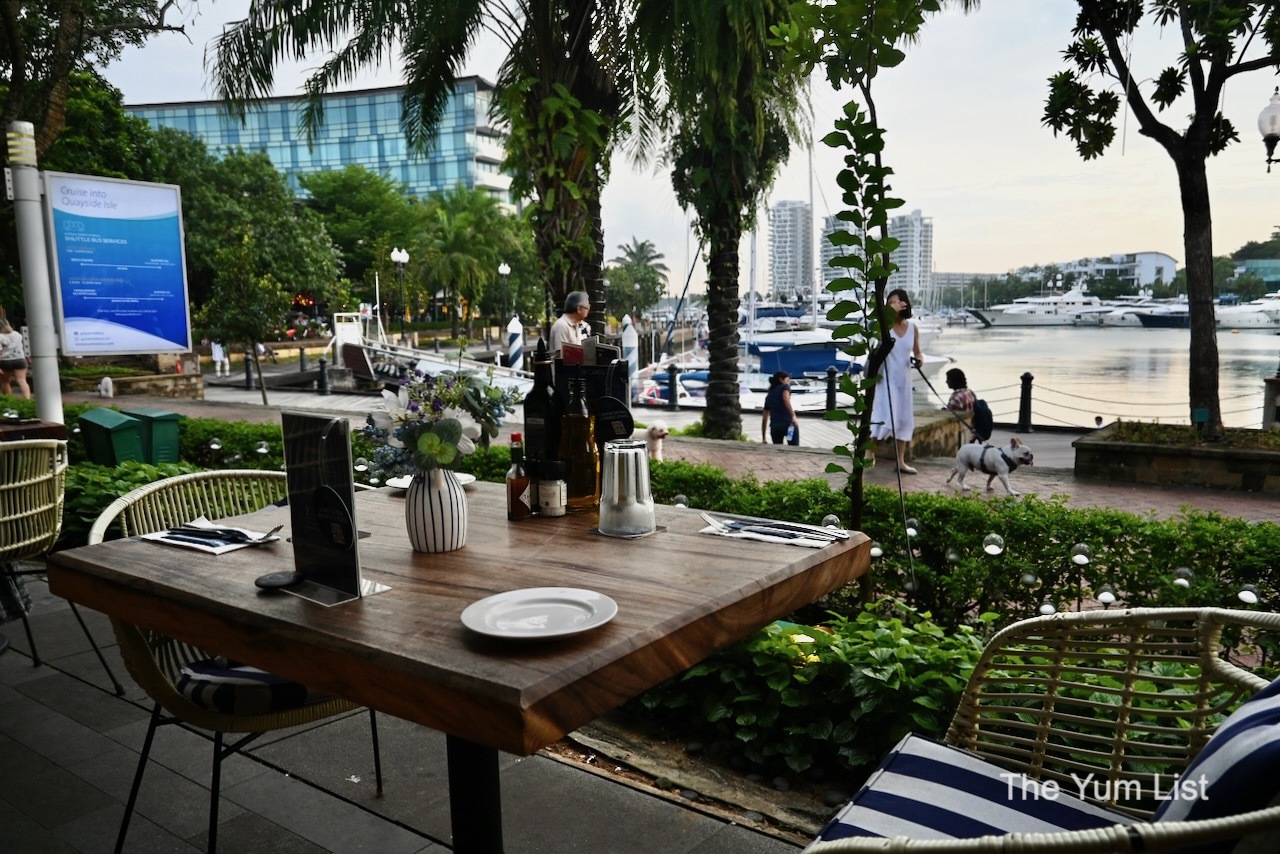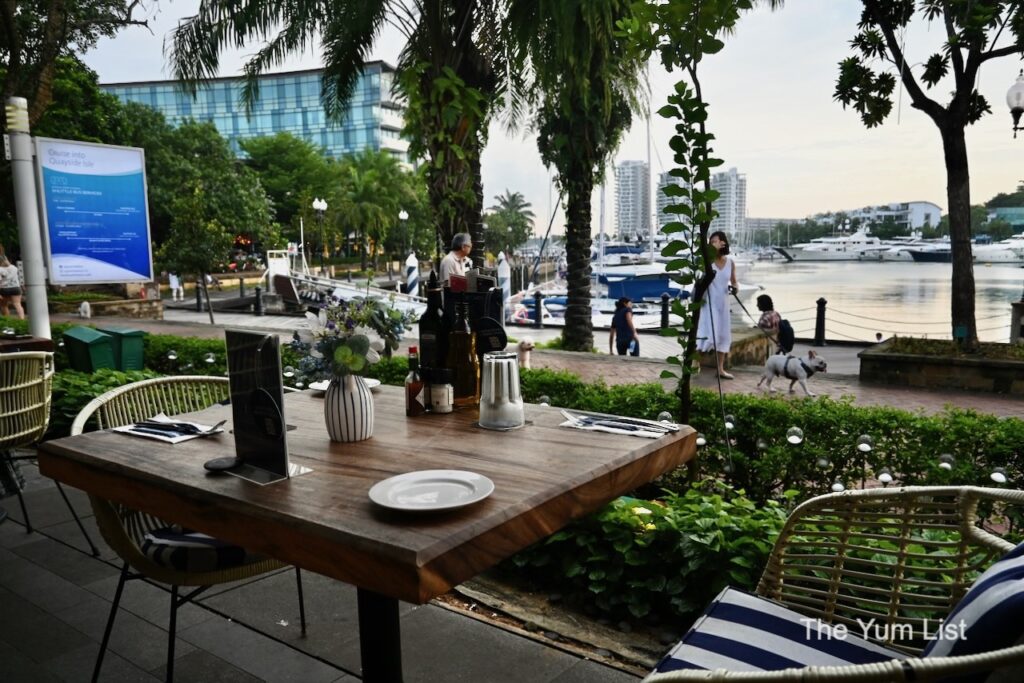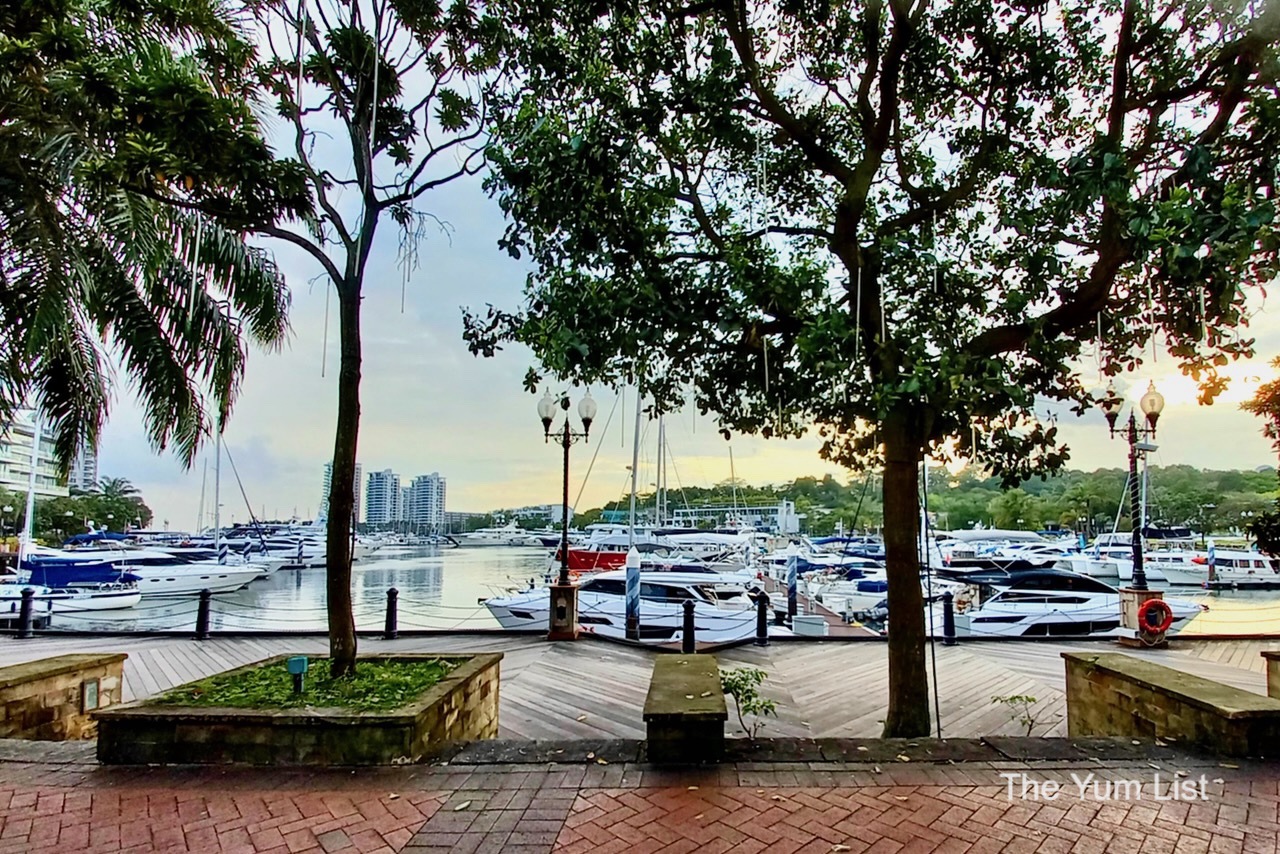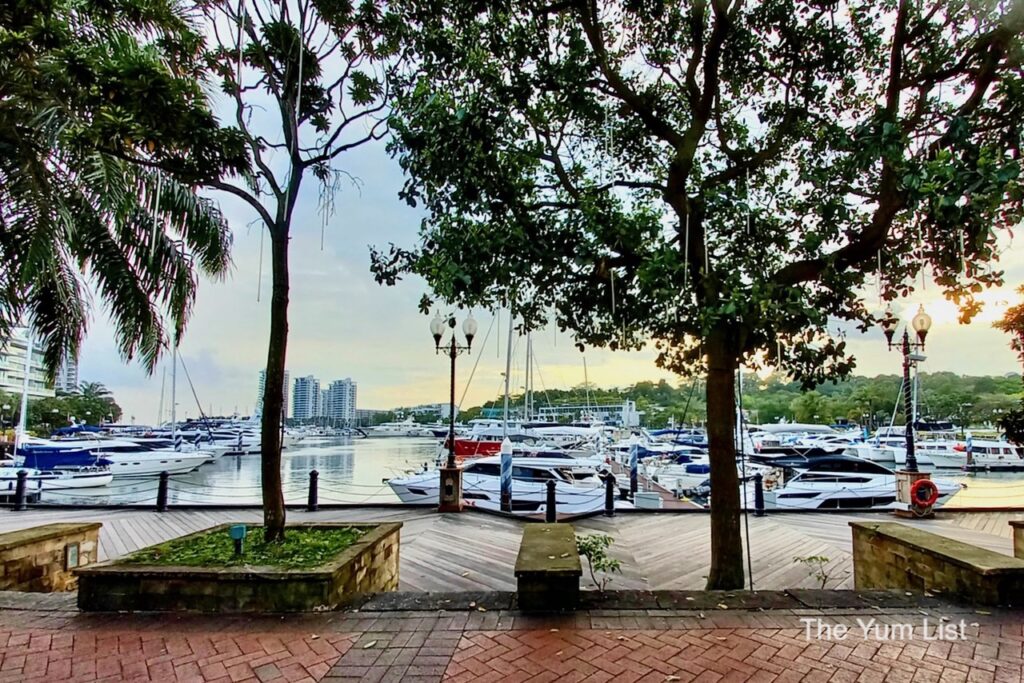 Greenwood Fish Market – Quayside Isle
Greenwood Fish Market embraces six concepts under one roof – an Omakase Counter, Bakery + Deli, Clipper Bar, Oyster Bar, Wholesale Market and VIP Room. Tanks of live seafood and oysters on ice, highlight the freshness of produce, while the bar and the bakery invite confidence that every aspect of the menu, from aperitif to wine to dessert, is considered.
Greenwood Fish Market Menu
Our meal begins with a bread basket, still warm from the kitchen. Cheese bread and sourdough slices temper our initial hunger pangs as we wait for our order.
Bar Menu & Wine List
In a country where $25 is entry-level for a cocktail, we're impressed with the selection of reasonably priced drinks at this exclusive location. From $10 house shots and $18.95 craft cocktails to 150 wine labels, 10 craft gins and eight premium sakes, there's something to suit most budgets and palates at Greenwood Fish Market, Quayside Isle.
You already know we're wine lovers, so no surprise that's where we begin. Not only does the restaurant have a well-chosen wine list, but they also have a handful of labels that are exclusively available at Greenwood Fish Market.
The lovely Lanius-Knab VDP, Gutswein Riesling Trocken 2020 ($16.95 glass, $79.95 bottle), makes an excellent aperitif and is also the perfect mate for seafood. Enticing aromas of summer stone fruits and citrus lead to a crisp, lively palate. Its refreshing acidity complements our sashimi-style fish and lightly-treated crustaceans magnificently. We even savour the last few drops with dessert, the freshness in the glass mirroring the fruit in our sweets.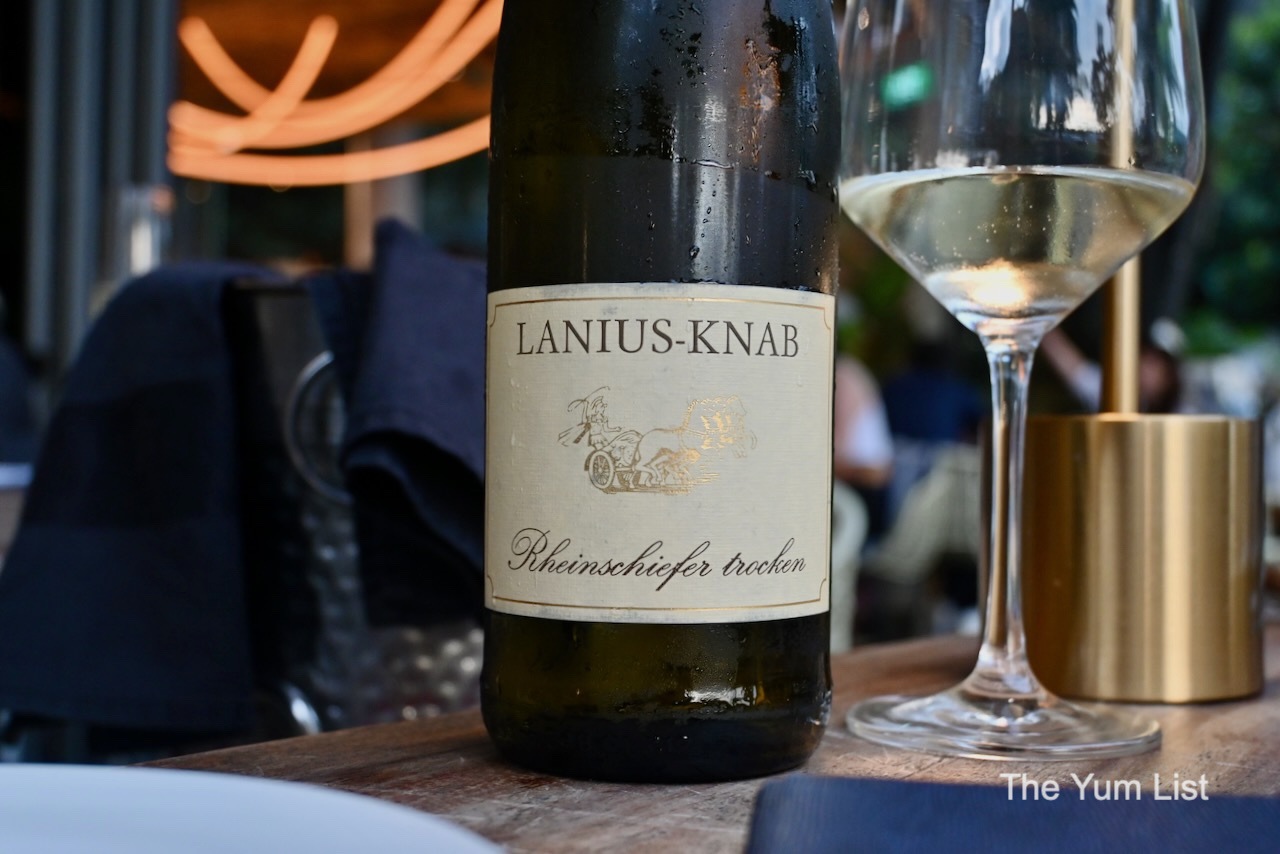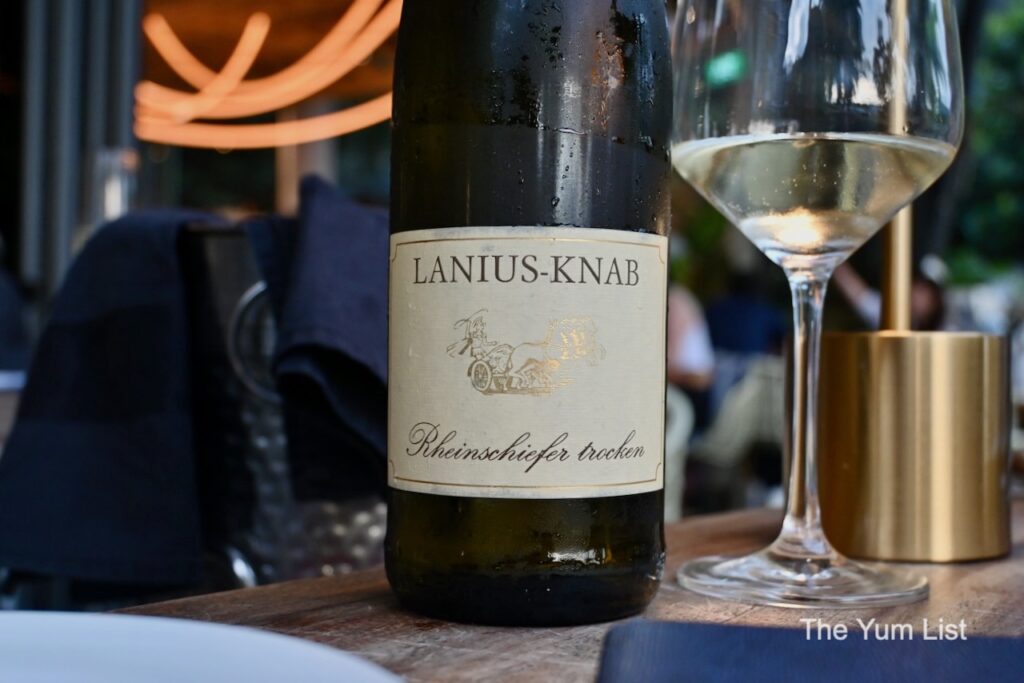 Starters
As mentioned, Greenwood Fish Market is all about the seafood, and the Mizuna Shokuyo Sashimi Salad ($24.95) introduces us to just how fresh their catch is. The salmon, tuna and snapper on today's plate are butter-soft, and the Japanese-inspired dressing delivers a light tang and sweetness to the crisp water greens and chrysanthemum. We love this dish and declare it a must-order.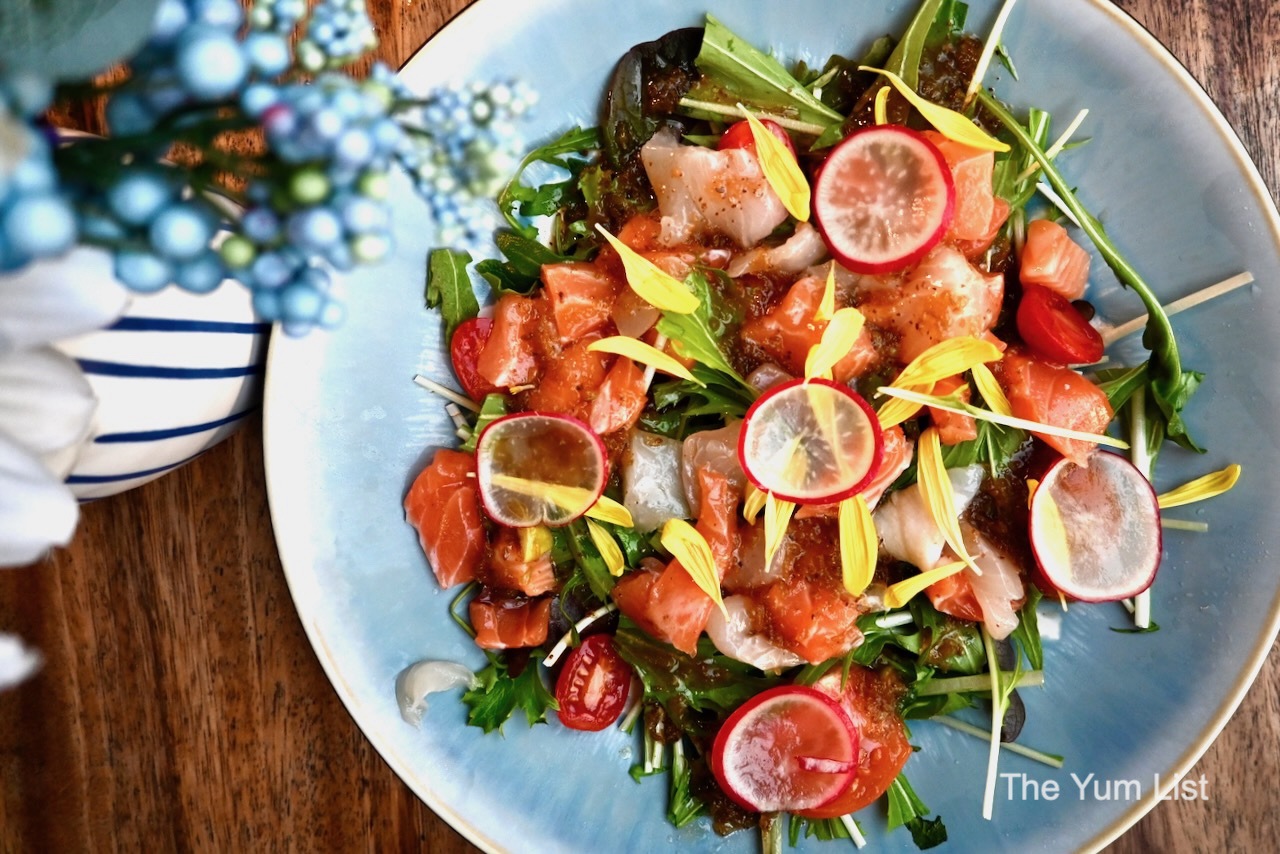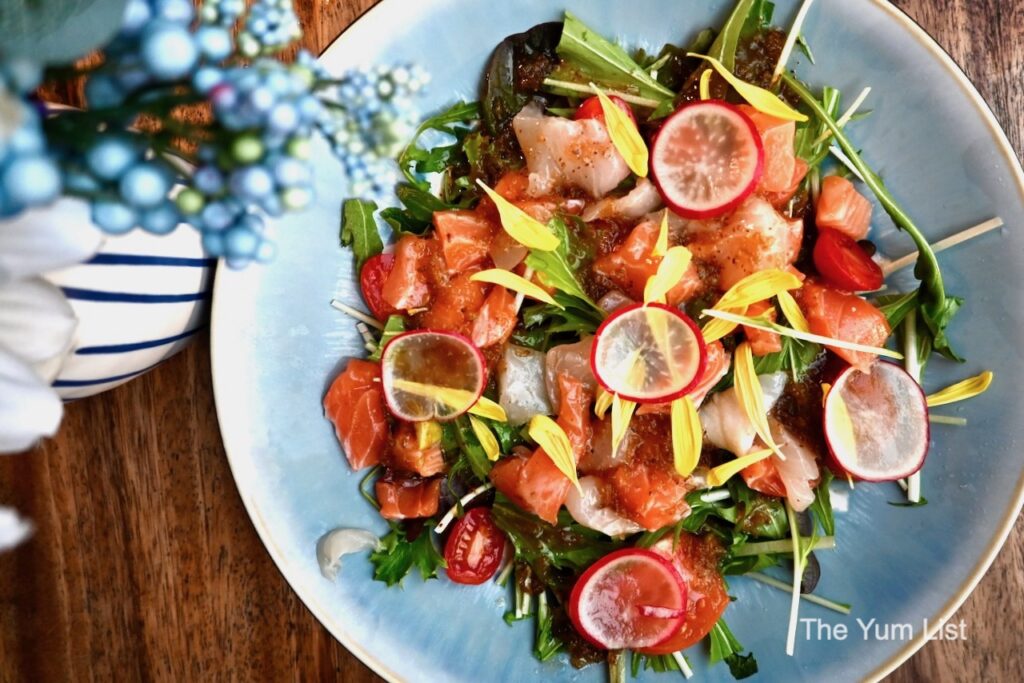 We take in the alluring aromas of the Lobster Bisque ($14.95) as its delivered. The vibrantly-hued soup is extraordinarily thick and silky smooth, with small, consistent nuggets of seafood throughout. We learn that a splash of brandy is the secret to this sensational recipe.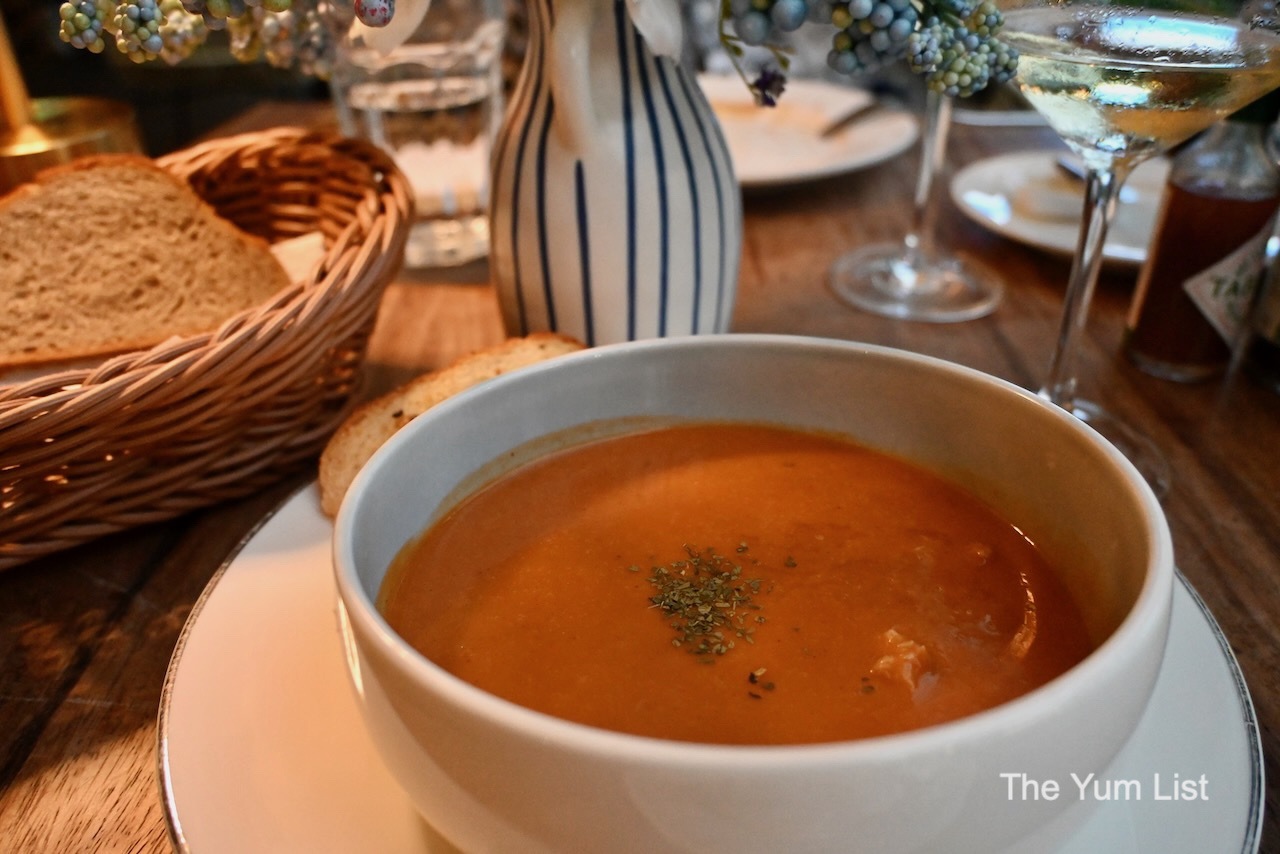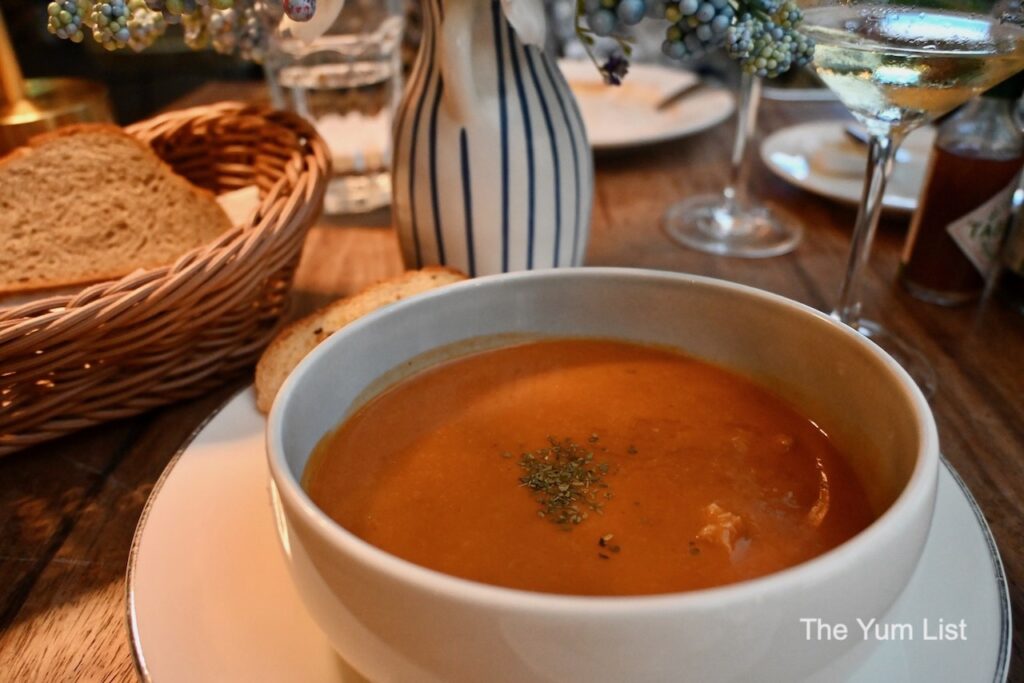 Mains
We've been impressed with the starters, and now it's time to see if the protagonist deserves its fame. The Cold Seafood Platter ($109.95) is the most popular order on Greenwood Fish Market's menu. It's majestic against the marina backdrop and is good for two people as a main or could be shared with up to four people as an appetiser. The ice tower features steamed half Boston lobster, marinated yellowfin tuna with furikake, fresh oysters, mussels, clams, boiled prawns and house-smoked applewood salmon.
I could go on in paragraphs about the freshness of each item on the platter, but instead, pick two to highlight. First, the house-smoked salmon is incredibly creamy and smoky, so much so that I'd purchase some to take home if I lived here. Secondly, the Korean oriental clams are magnificent. Despite living in Asia for over two decades, it's the first I've seen Korean seafood showcased. These clams are deeply flavoured but pristinely clean. Slow down to eat them and appreciate just how good they are.
Shallot vinaigrette, cocktail sauce and lemon wedges are the condiments provided – unnecessary but good all the same.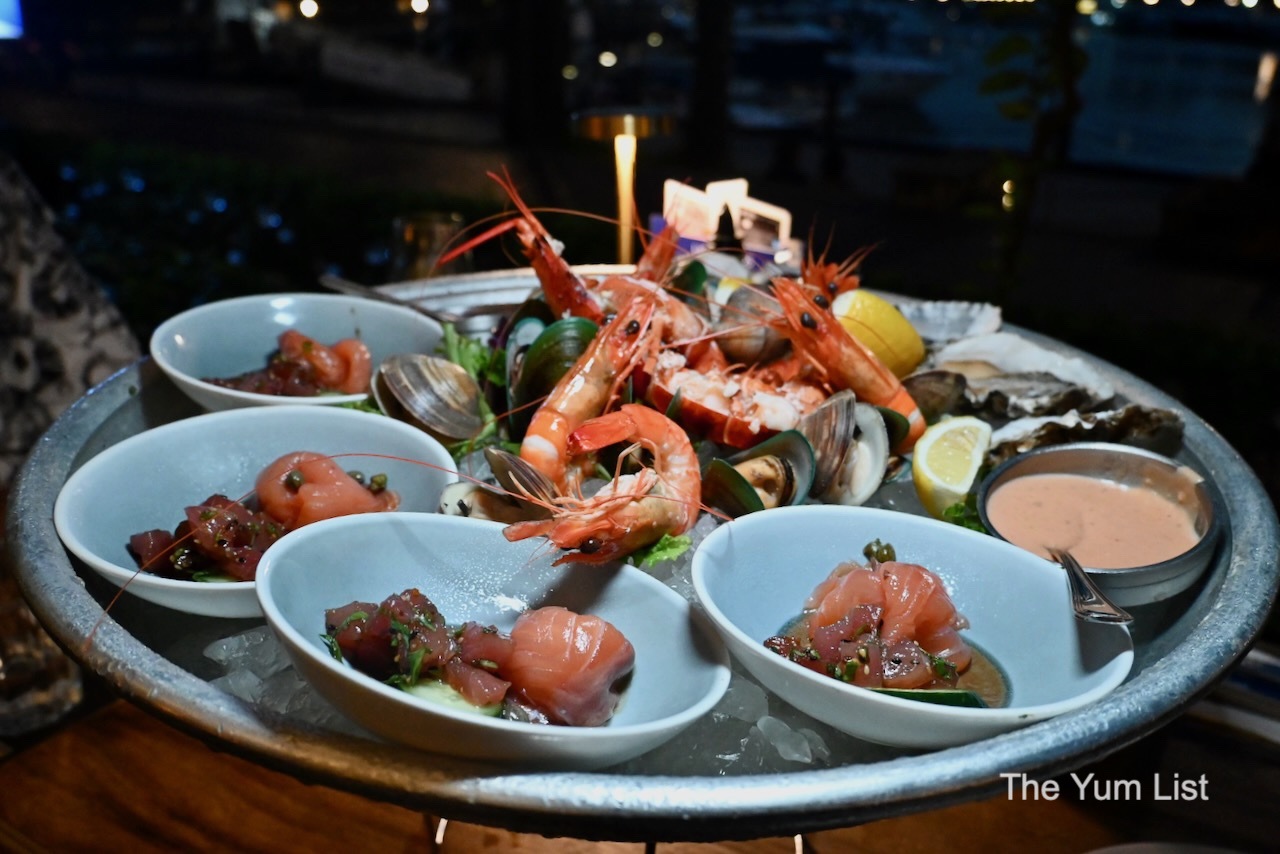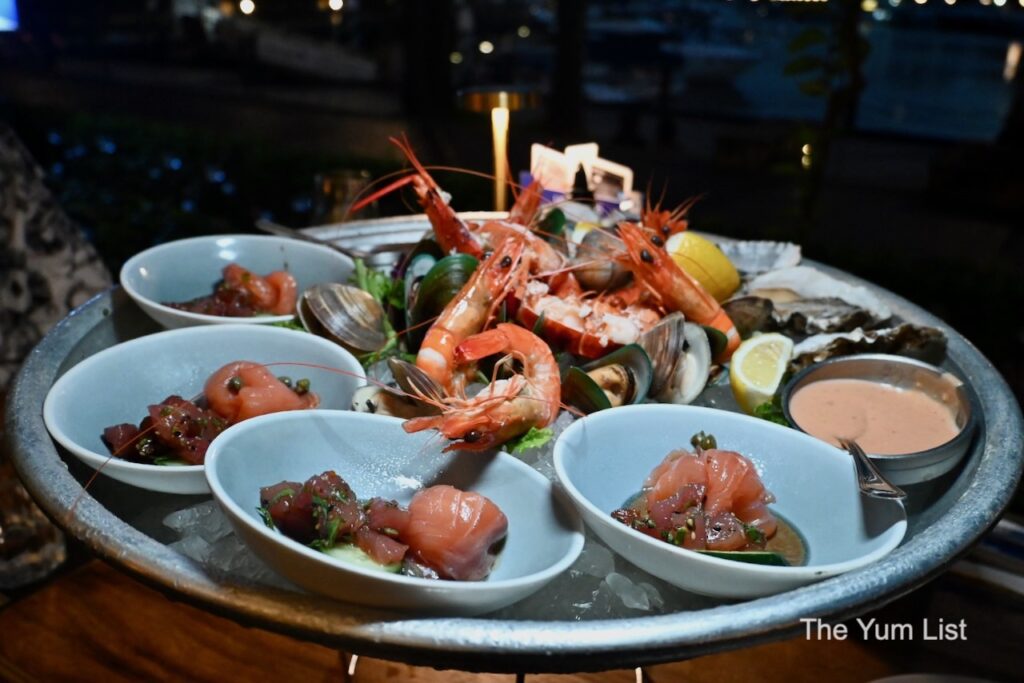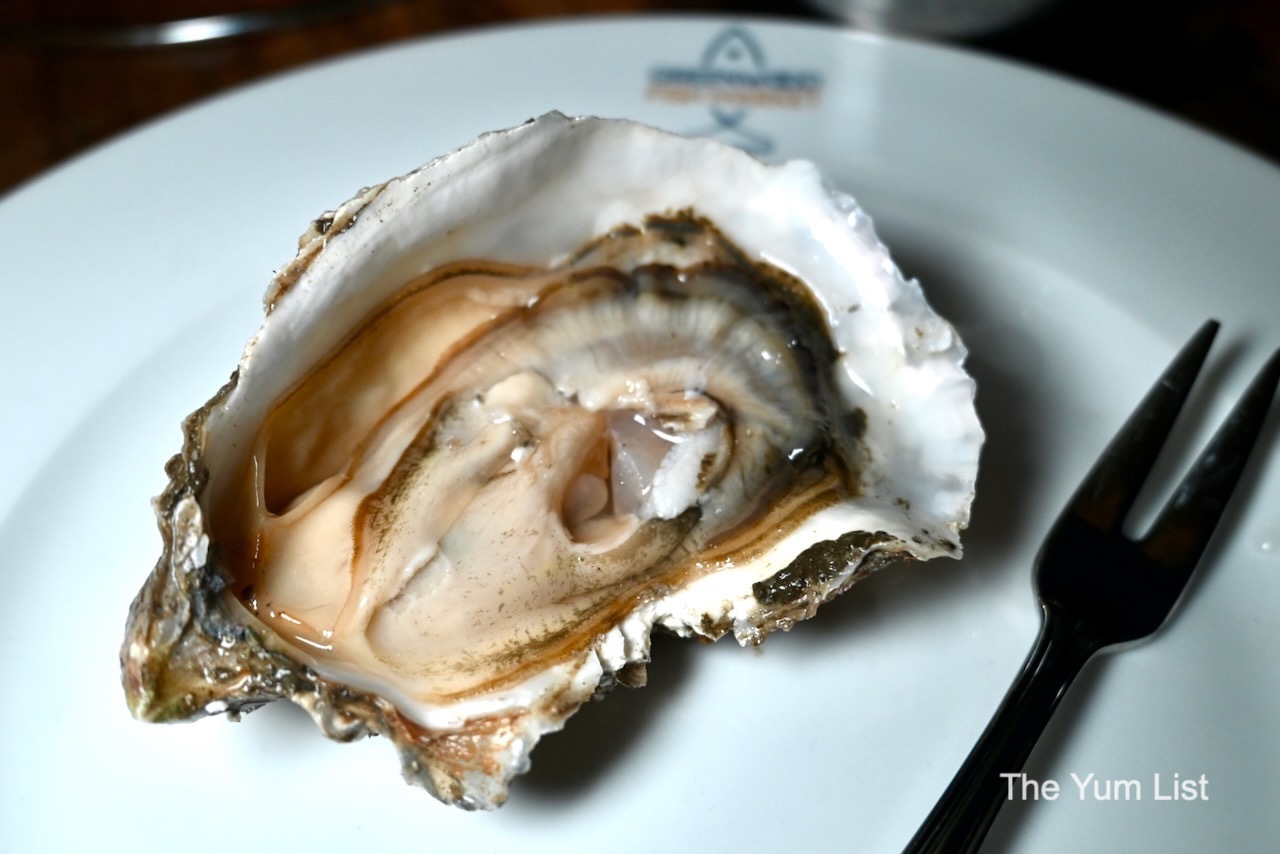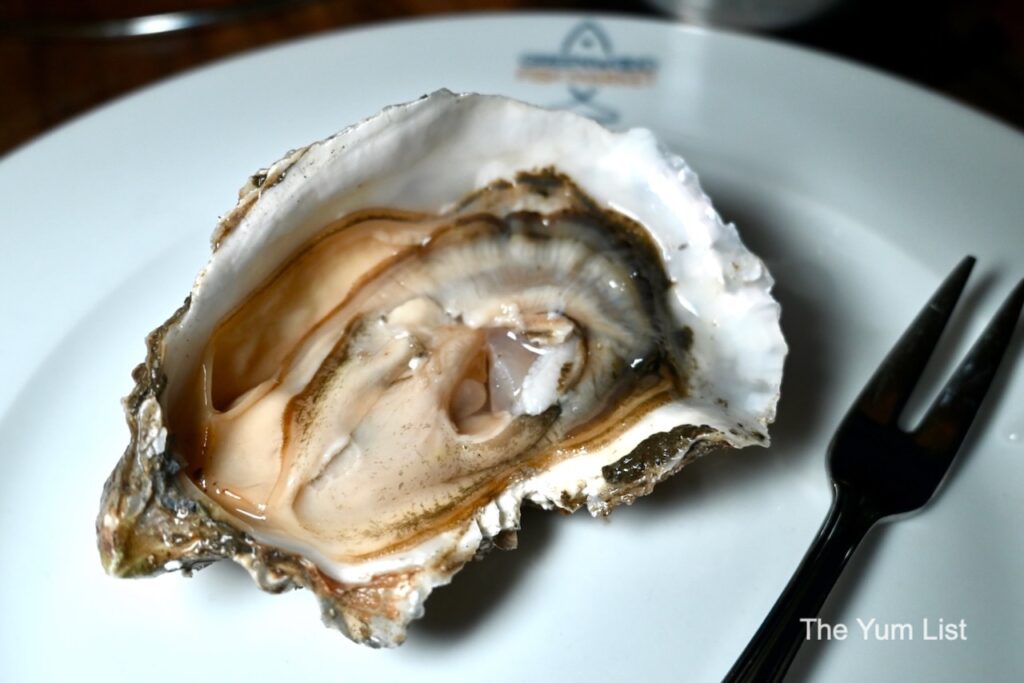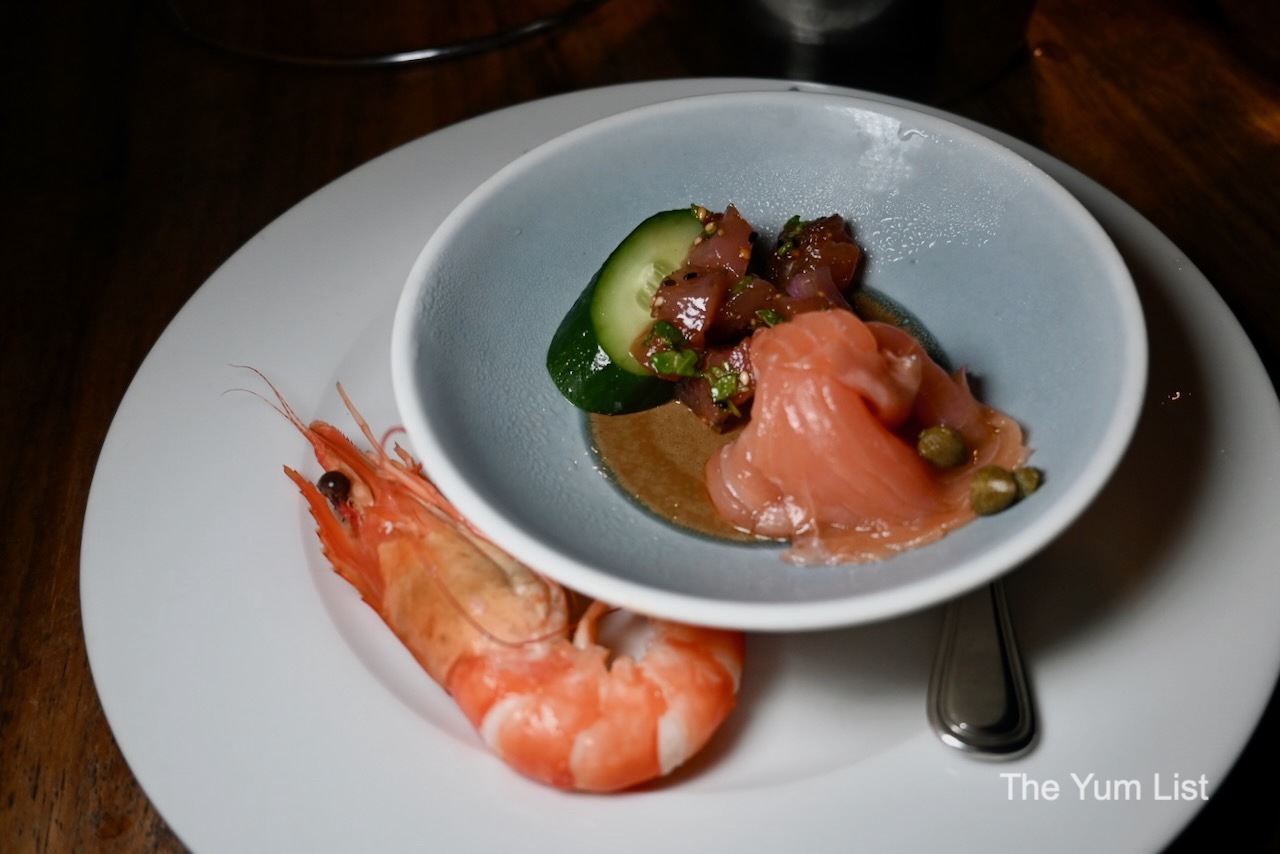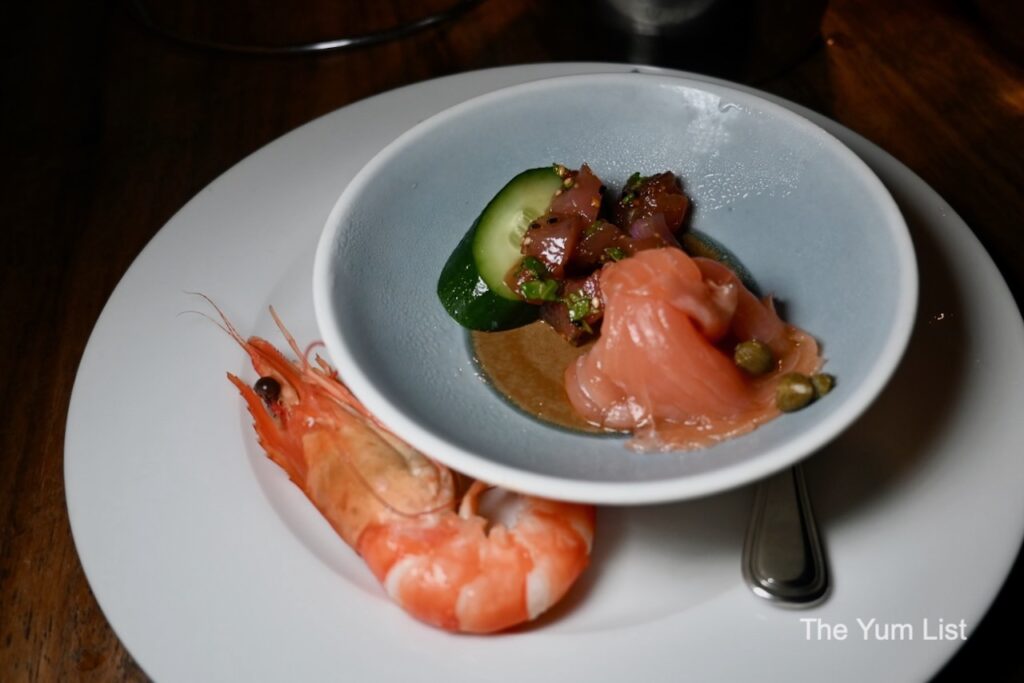 Dessert
Perhaps the most surprising thing about Greenwood Fish Market is just how good the desserts are. It shouldn't be a revelation given that there's also a bakery under the same roof, but still… save room for dessert.
Both the Chocolate Fondant 64% Valrhona ($14.95, allow 20 minutes for preparation) and Granny Smith Apple Crumble ($13.95) come with rotund scoops of creamy vanilla ice cream. They're traditional recipes done well – warm, comforting, and so generously sized that they could easily be shared (or not). Much like a classic cocktail, traditional desserts have stood the test of time for good reason.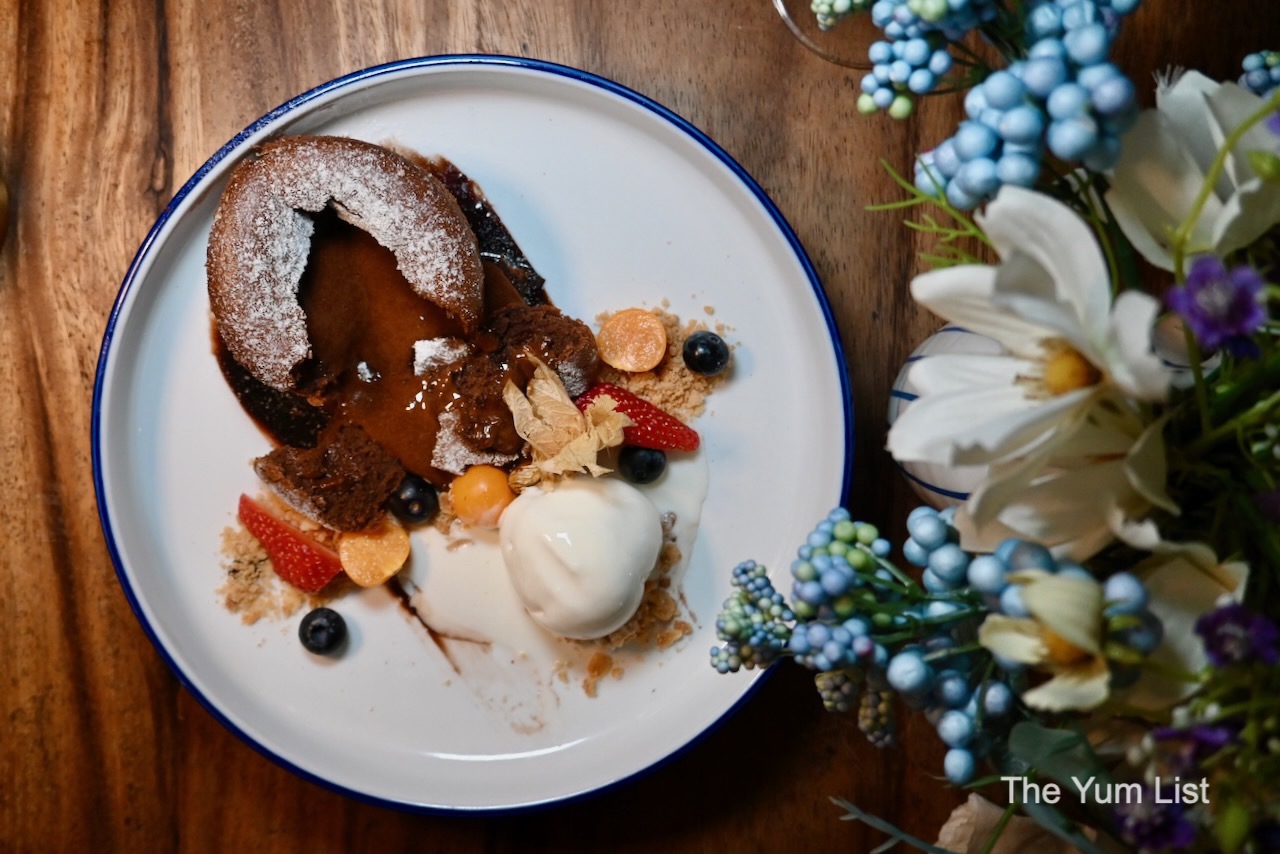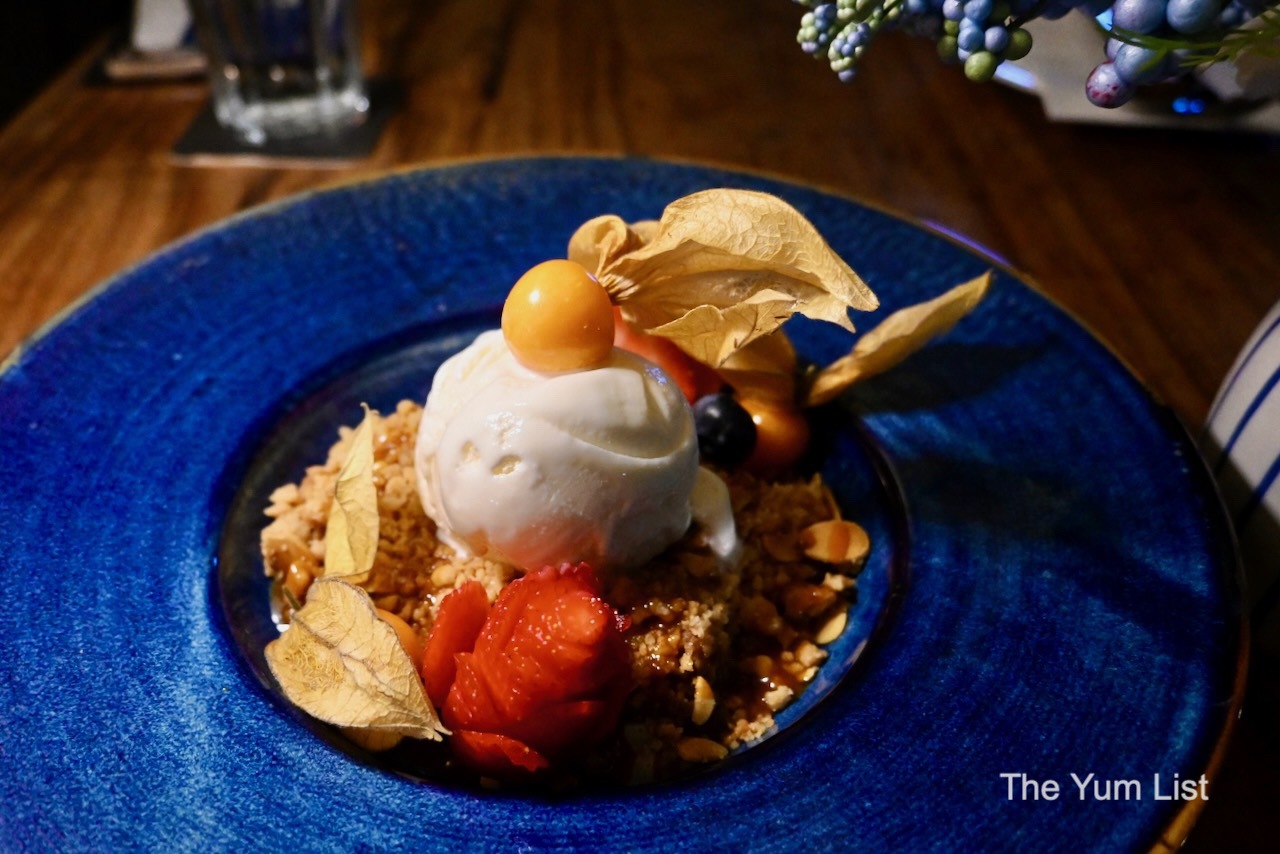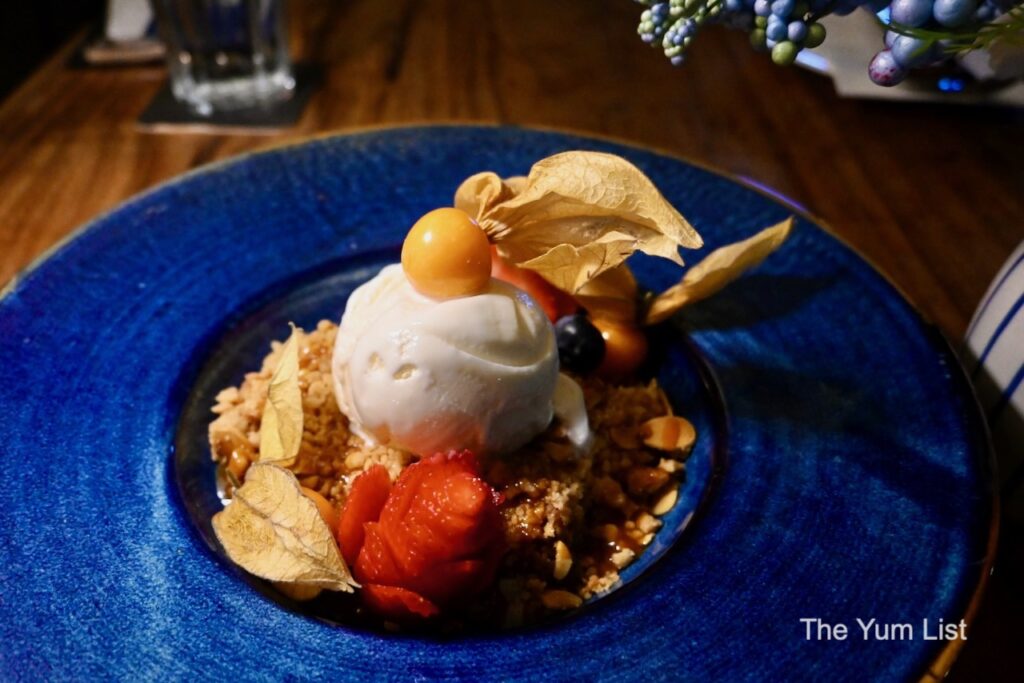 Reasons to visit Greenwood Fish Market, Quayside Isle: lovely marina-side location, superbly fresh seafood, well-chosen wine list, must order the Mizuna Shokuyo Sashimi Salad, Lobster Bisque and same room for dessert!
Greenwood Fish Market, Quayside Isle
31 Ocean Way, #01 – 04 / 05, Singapore 098375
@greenwoodfishmarket/
Greenwood Fish Market @Quayside Isle Opening Hours
Closed: Monday
Tuesday – Friday: 12 pm – 10:30 pm
Saturday & Sunday: 11 am – 10:30 pm
Find more Singapore restaurants, bars and hotels here and stay up-to-date on the latest culinary happenings around Malaysia here and here.