Sol & Ora, The Outpost Hotel, Singapore
Monica Tindall
When I asked around about restaurants on Sentosa, man friends said, "Too pricey – more about the setting than the food." Then I discovered Sol & Ora, by the same team behind Stellar at 1-Altitude (now closed). Having dined with culinary director Christopher Millar several times, I knew this Latin-Mediterranean bistro would be more than an attractive location alone. Only launching in late 2022, I can't wait to tell those same friends that Sentosa is a-changing.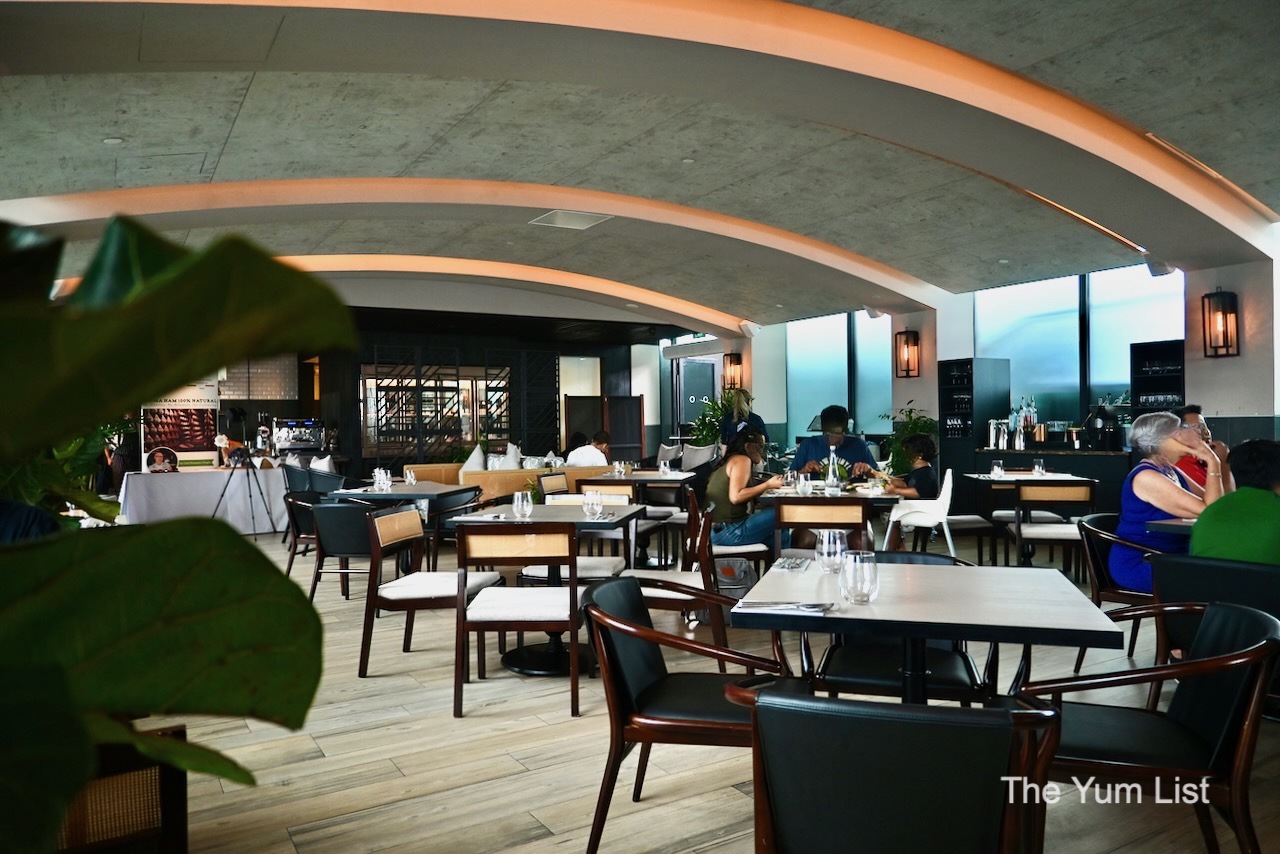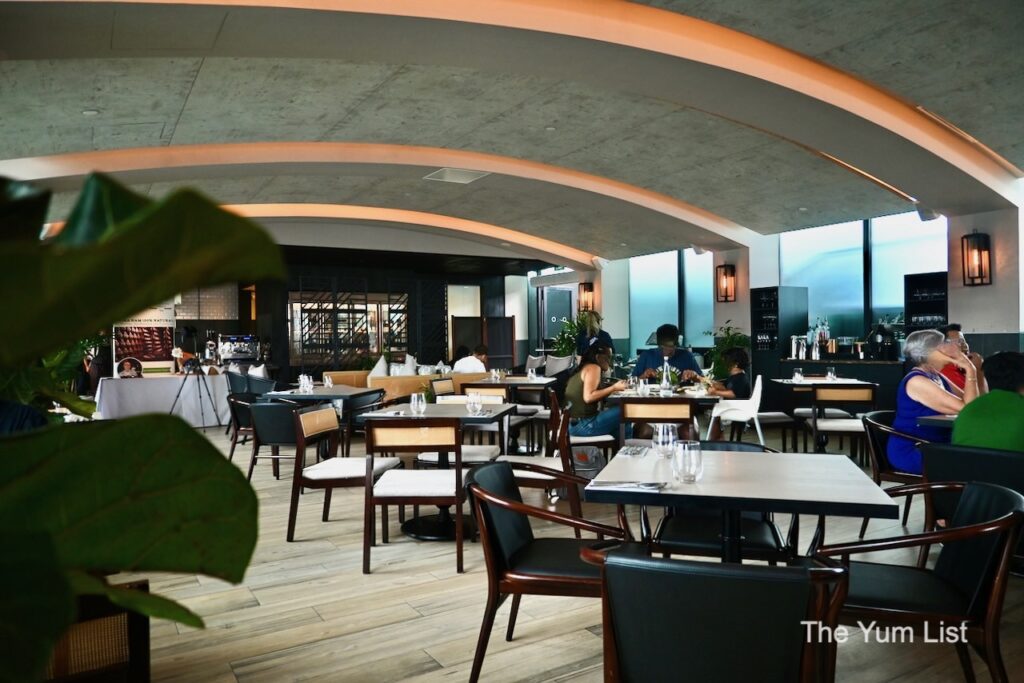 Sol & Ora – Sentosa
Reflecting its Latin meaning, the team at Sol & Ora aim to create a destination that is just as enticing as the Sun & Shore. Drawing inspiration from Latin-Mediterranean countries, also known for the same (Italy, France, Greece and Spain), the restaurant serves classic dishes with a modern flair. Menus change across the day (breakfast, lunch, afternoon tea, drinks, dinner) and seasonally, always providing something to excite gourmets.
Level 7 of The Outpost Hotel sets the scene for a casual brunch experience. Under 1-Group, Sol & Ora is sister to Sol & Luna (CapitaSpring Tower), and next door to 1- Altitude Coast Rooftop Bar & Day Club. Glass walls invite plenty of natural light, and pool and ocean views promote care-free summer vibes. An arched ceiling with recessed lighting, painted timber, light wood floors, rattan chairs, and potted plants fit well with the tropical location.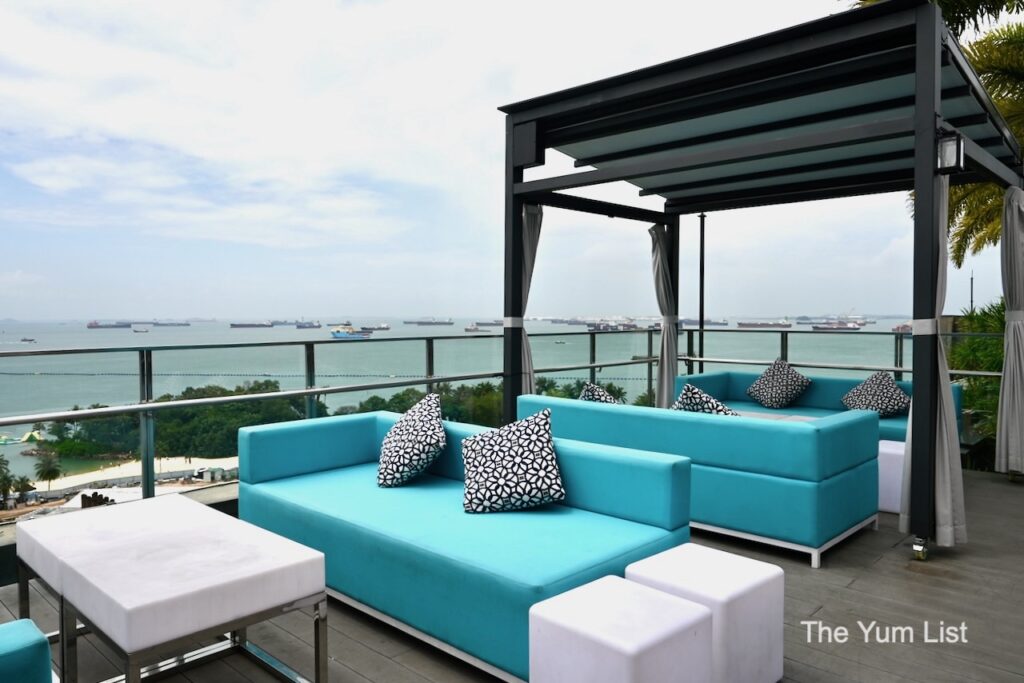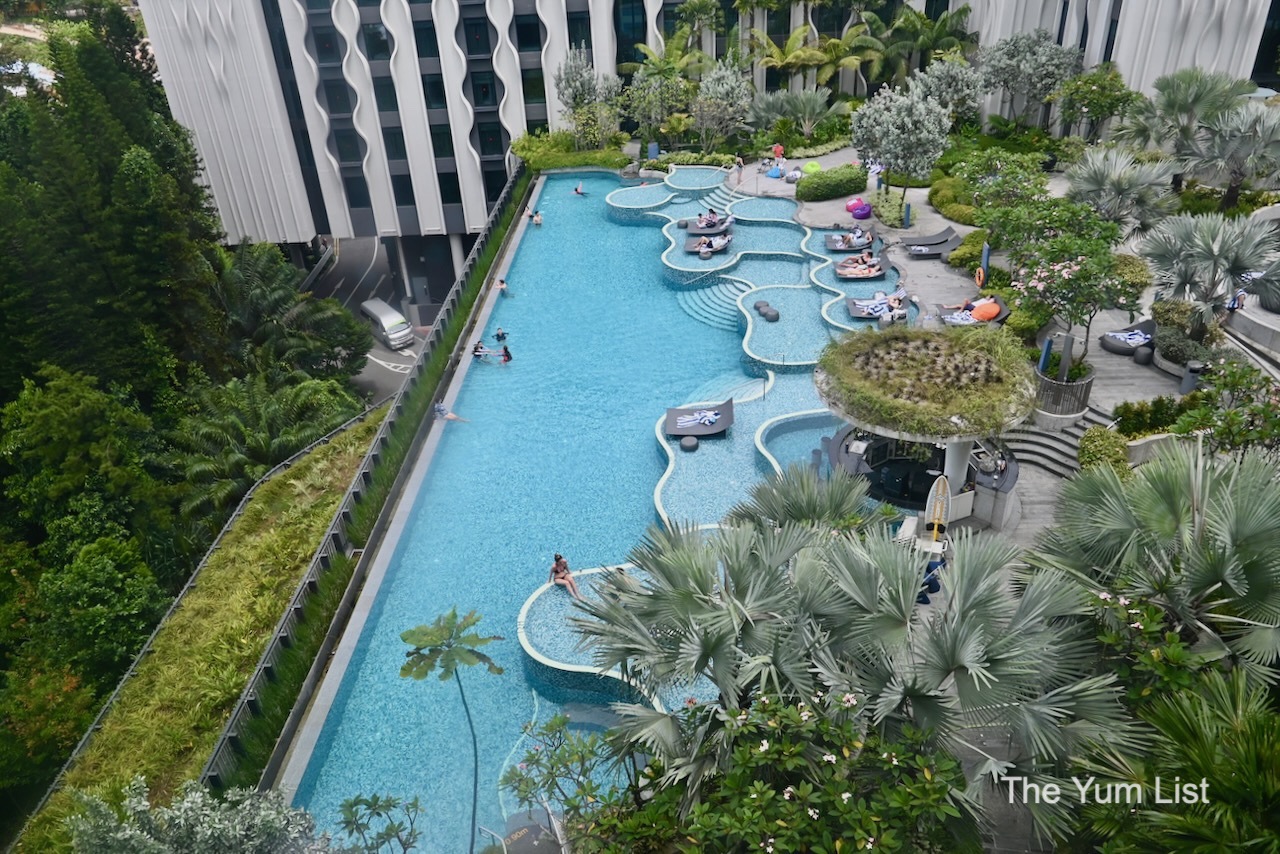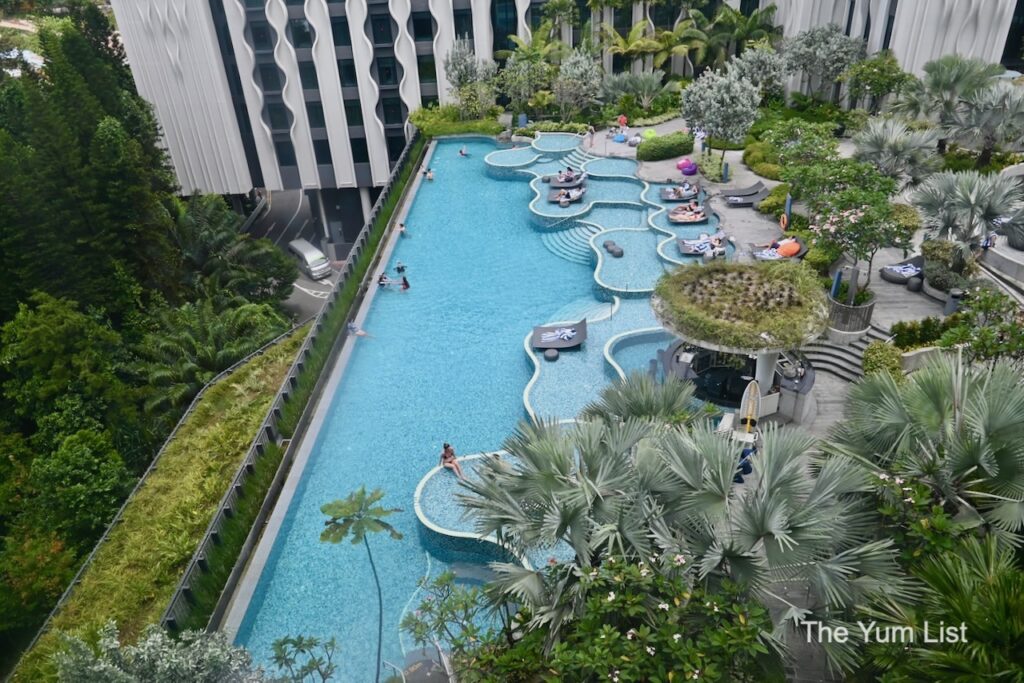 Weekend Brunch at Sol & Ora
We're here for weekend brunch, which allows diners to order from a dedicated brunch menu, a la carte options, limited-period specials, and also to add on a free flow of alcoholic beverages.
Bottomless Brunch
Of course, first, bubbly! Bottomless Brunch offers two hours of free-flow beverages for $78++ per person. A handful of wines and cocktails provide enough versatility to pair across a meal or just stick with bubbly (like us) throughout. Bel Star Bisol Prosecco is our midday choice, but there's also a Tempus Two Silver Shiraz and Vermentino. House-pouring vodka, gin, rum, whiskey and bourbon are further choices, alongside seasonal Mediterranean sangria.
Our server, Edward, ensures our glasses are never empty. He pops by with a smile and the chilled bottle always ready to refill. Considering the extraordinary prices we find in Singapore, this must be one of the better deals in the city.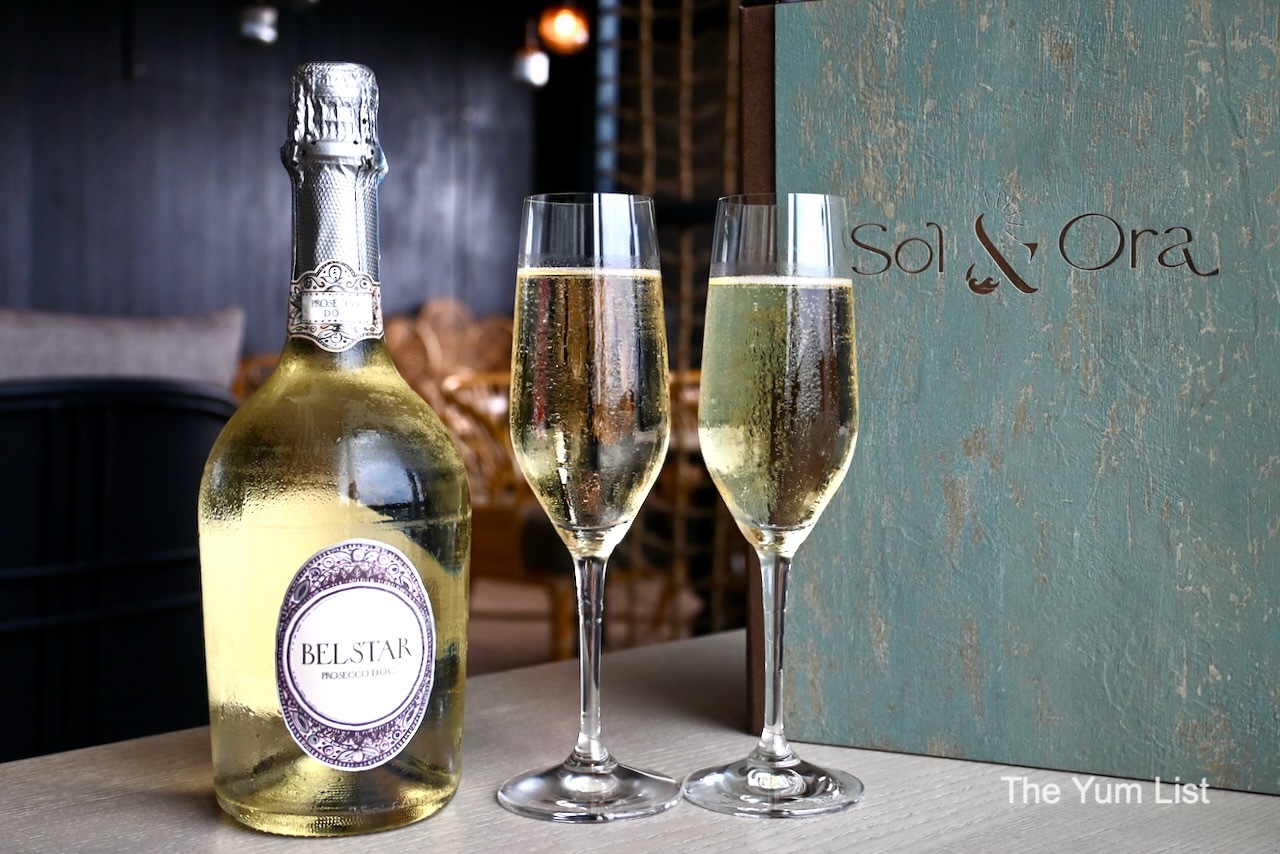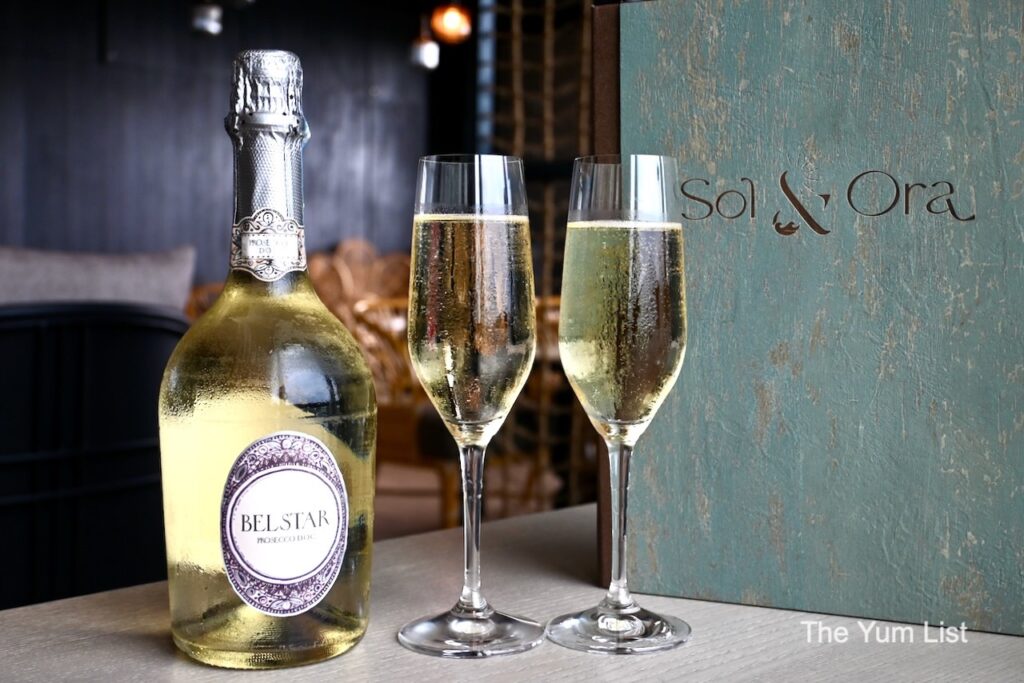 Parma Ham Specials
Besides Sol & Ora's regular menu, the restaurant team also collaborate with visiting chefs and events. Italian Chef Domenico Truglia is on-site today, educating and promoting the King of Parma Ham in South East Asia's Festival del Prosciutto di Parma. He has a display and an impressive assortment of knives where he slices world-class cured meat to order.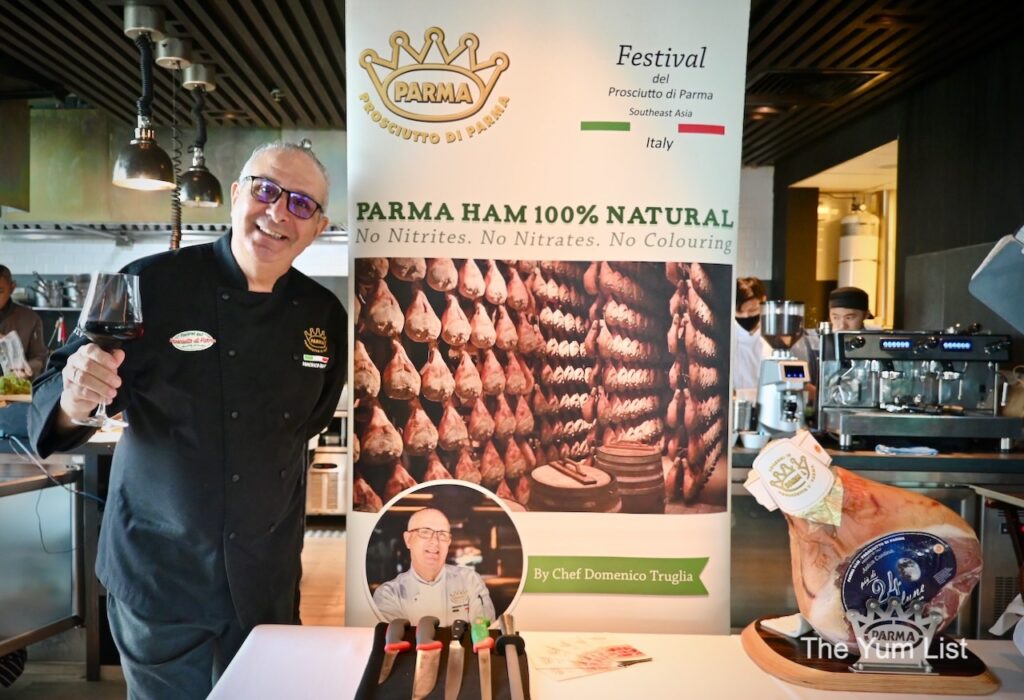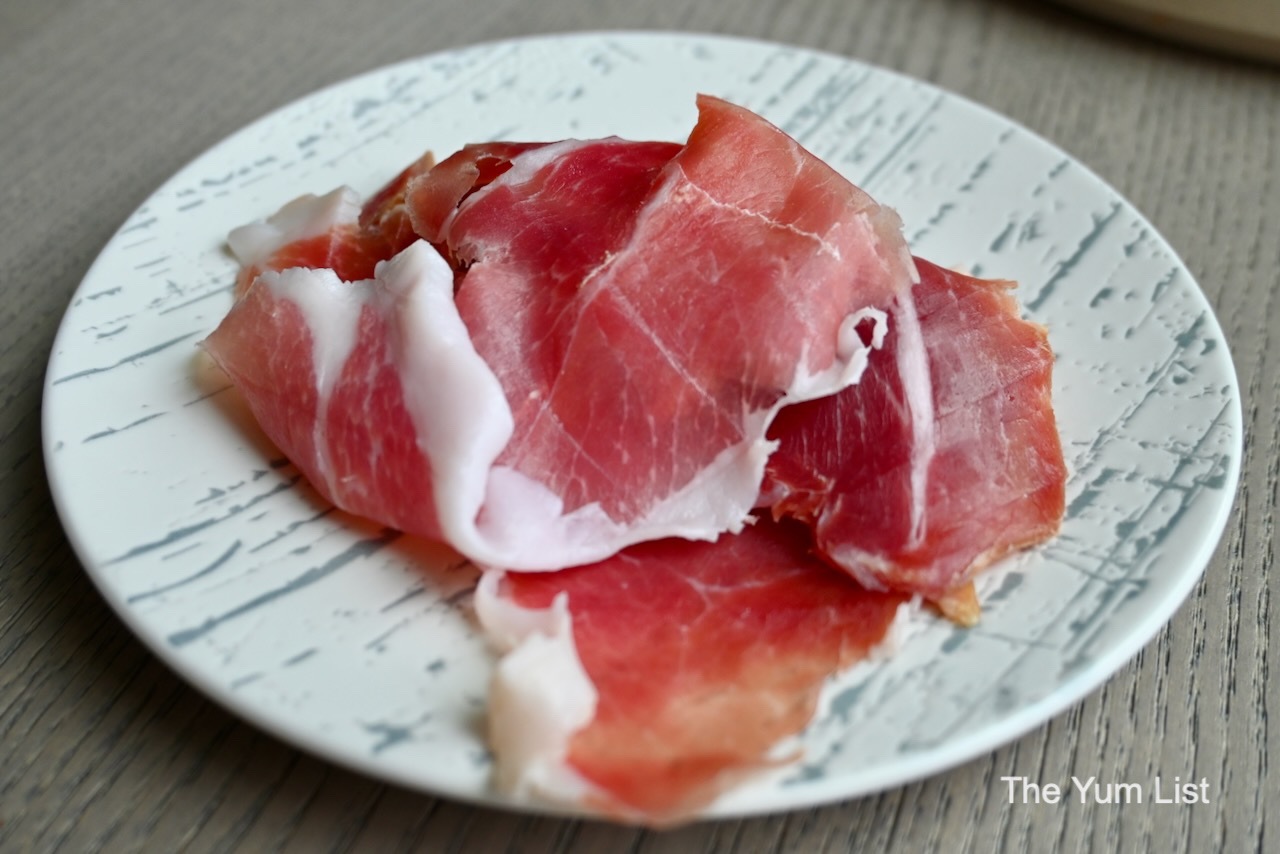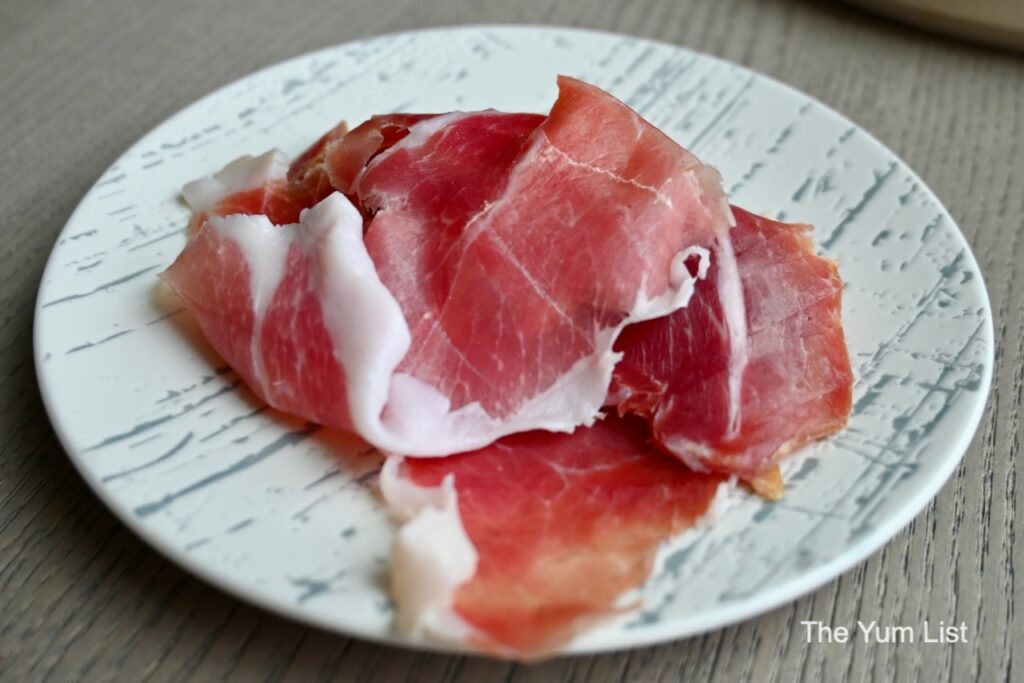 We try two dishes from the specials and think the dishes are tasty enough to keep on the menu (please). The first, Wood-fired Roasted Melon Wrapped with Parma Ham, comes with toasted sourdough, truffle honey, Tabasco mascarpone cheese, olives and a few verdant sprigs of green sprouts on top. The honey provides just a tinge of sweetness, and the truffle a little earthiness that's subtle and not overwhelming. The cheese and olives support the saltiness of the ham, while the honey complements its sweetness, and the lovely charcoal flavours tie them all together.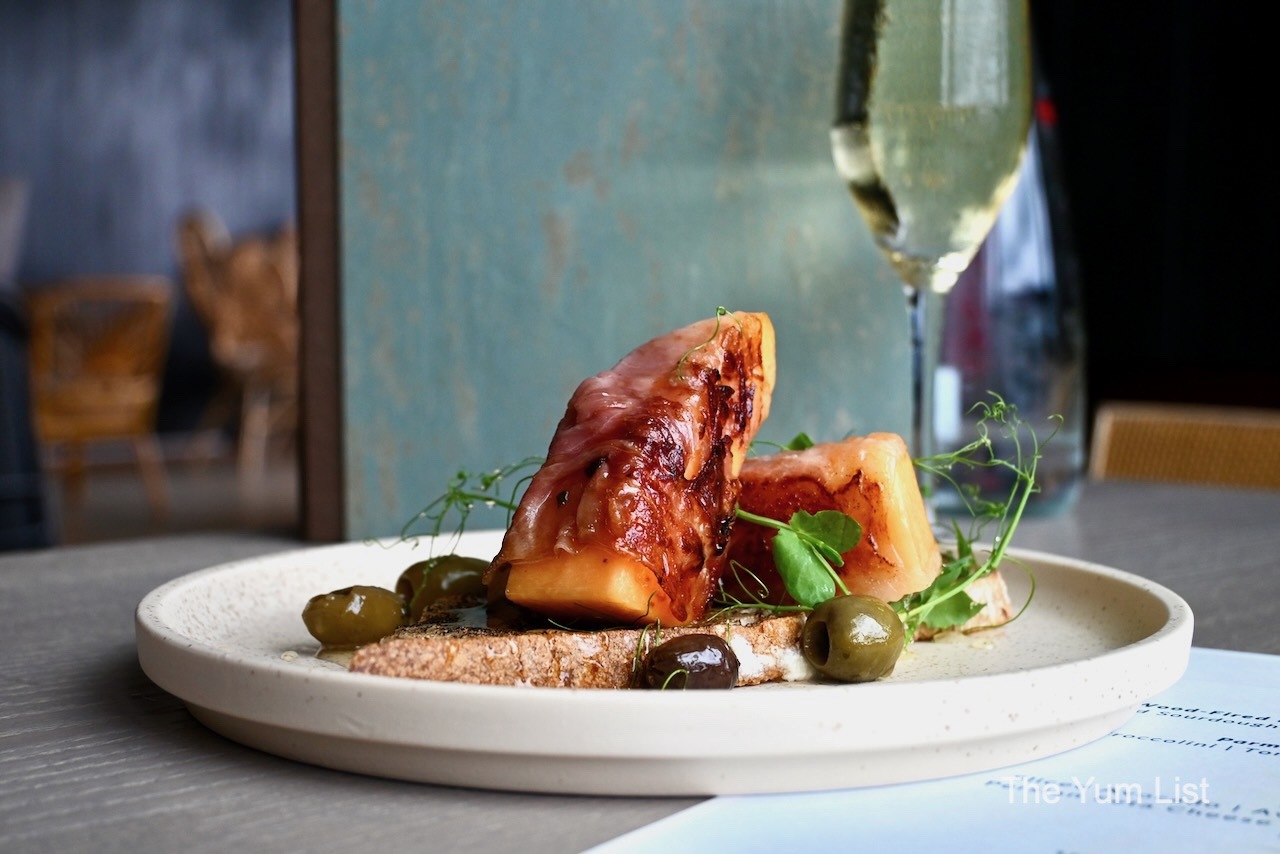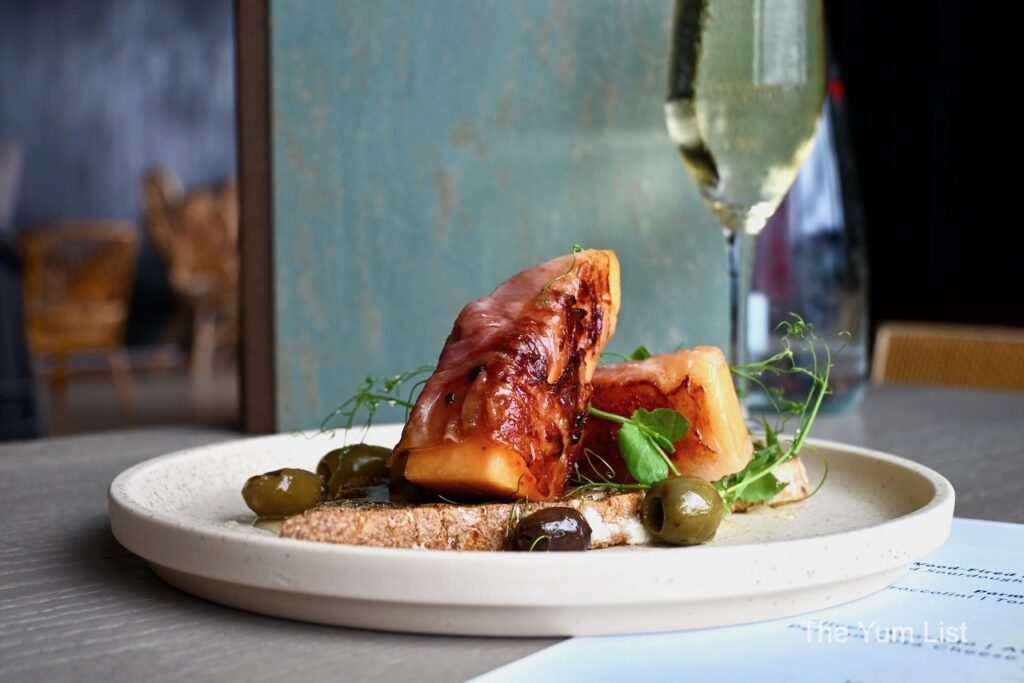 The second dish takes an already decadent recipe, Duck Confit, up a notch by wrapping it in Parma Ham. I'm seeing a pattern here and am ready to jump on the bandwagon of wrapping everything in this Italian King of Hams! The protein is companied by fried broccolini, tomato confit, caramelised shallots, apple and vanilla jus. Wrapping duck confit in cured pork has the potential to be a big salty mistake, given the already high-sodium content of both products. However, the chef has managed balance, creating harmony rather than stimulating hypertension. And, wow, the confit… it's superb. The flesh is incredibly moist and flavourful. This is an excellent dish.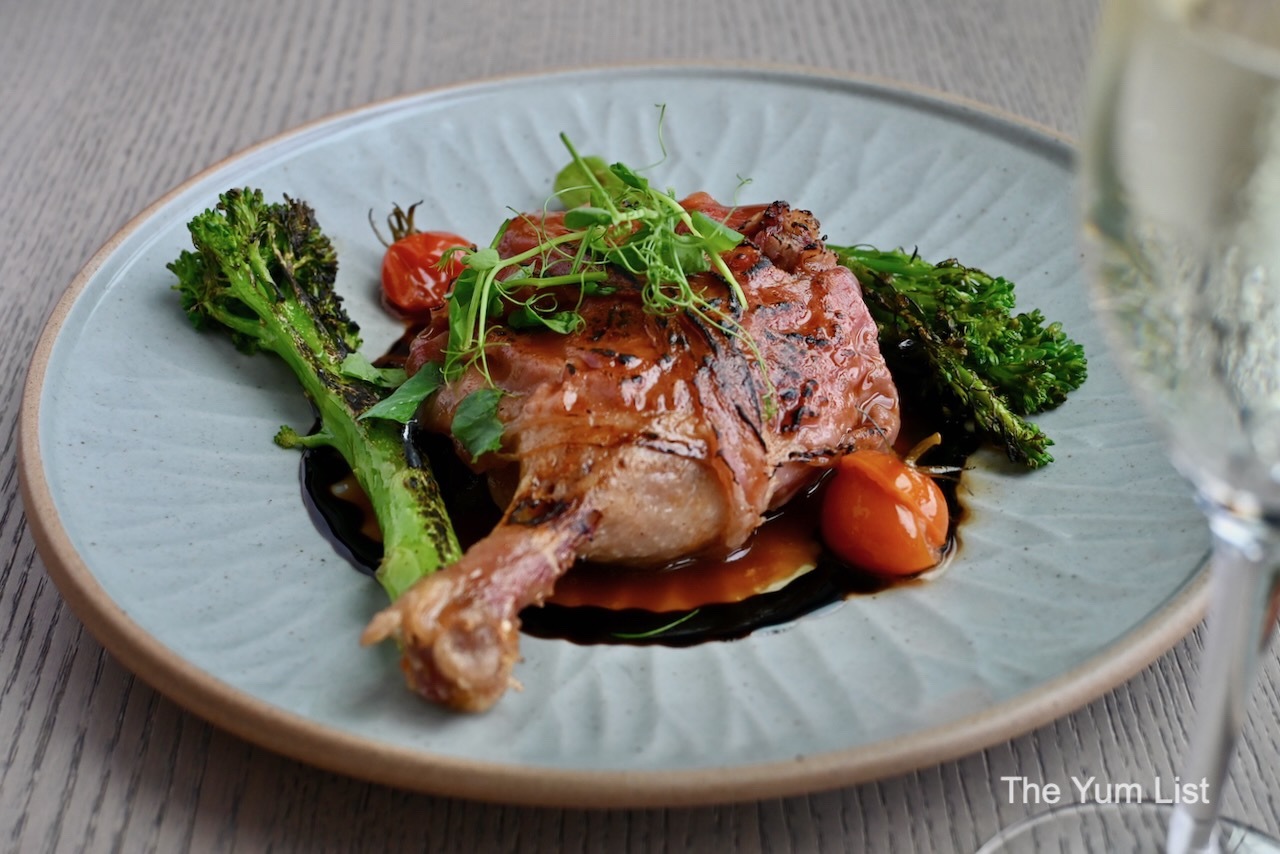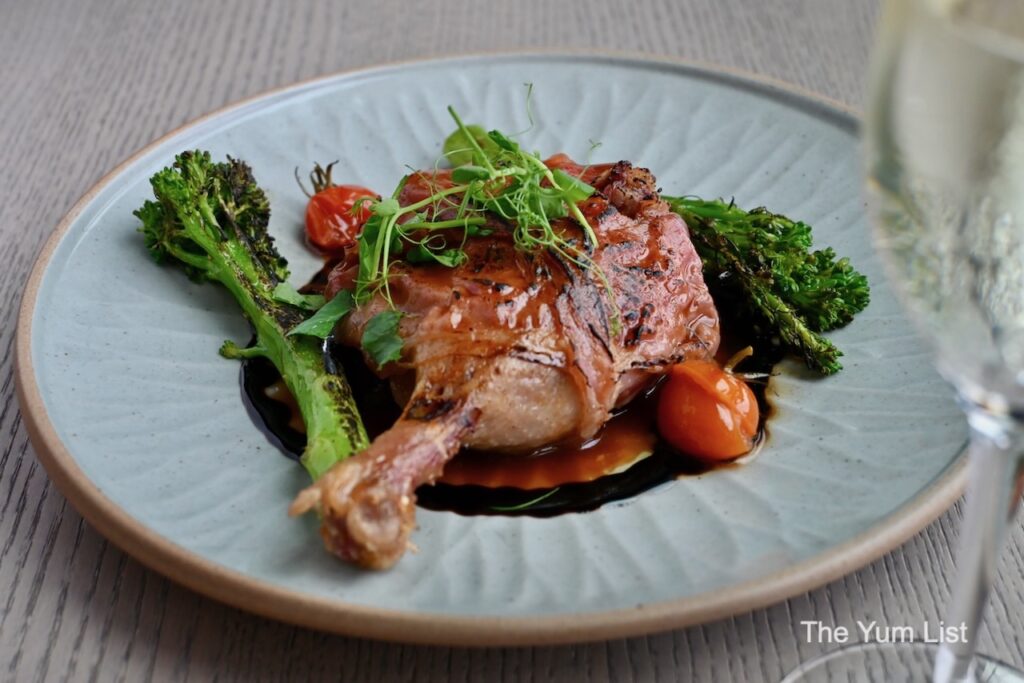 Weekend Brunch Menu
What screams "brunch" more than Avocado Toast ($22)? At Sol & Ora, you can stick with the basics or pimp up the plate with salmon, grilled corn or portobello mushroom (an additional $4). A moderate slice of toasted sourdough is topped with avocado, avocado puree, cherry tomatoes, Persian feta cheese and toasted sesame seeds. On the side, the vibrant pink salmon contrasts with a verdant tangle of greens. Everything is tasty – we're guessing they cured the salmon in-house (it's very good).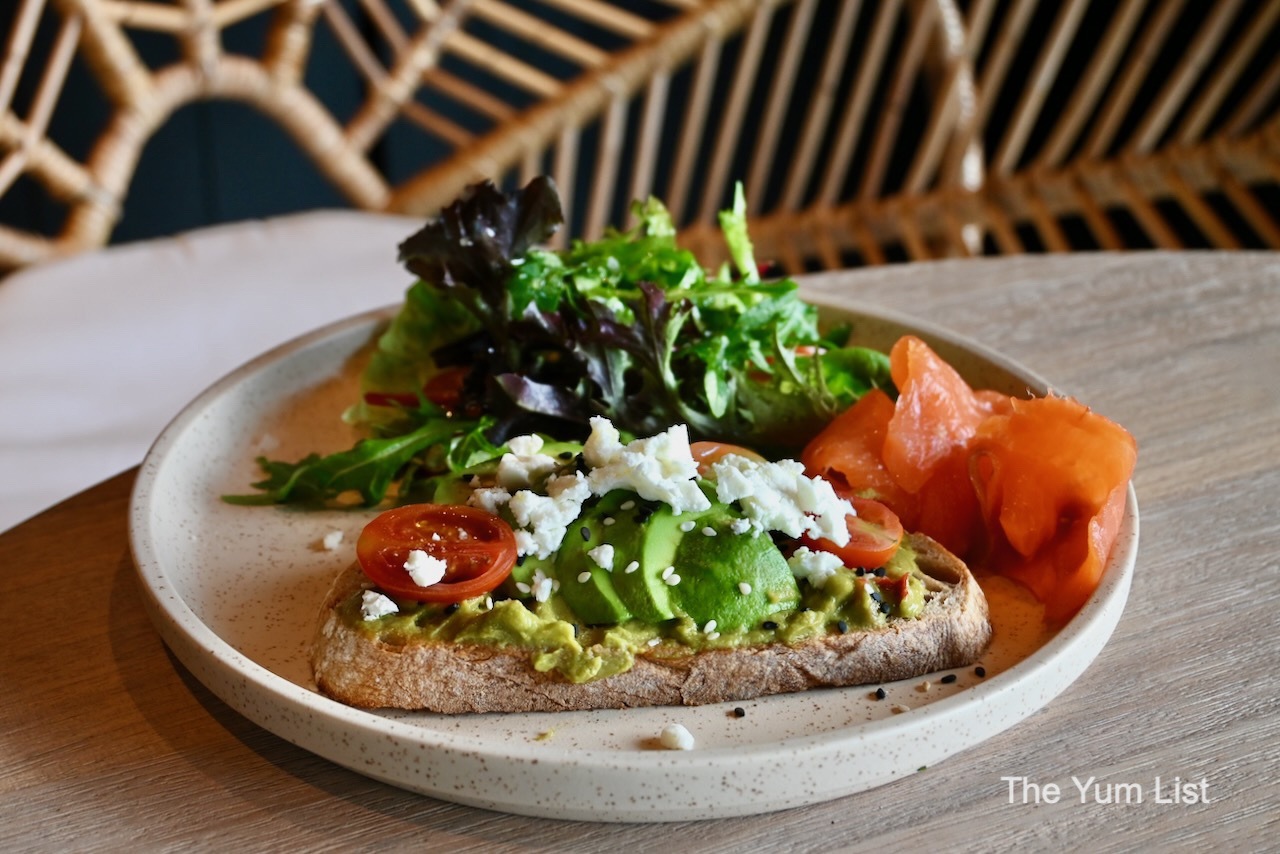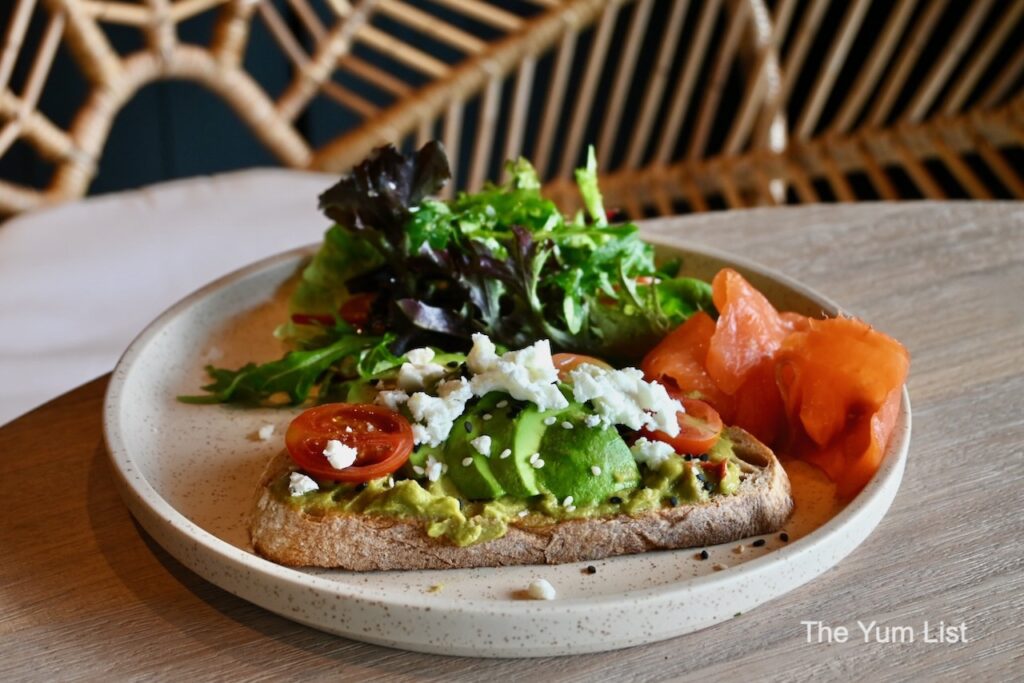 Vegetable-based Mains
Given our meaty beginning, a vegetarian main seems sensible. Sol & Ora offers several meat-free choices, and the Imam Bayildi ($18) sounds delightful. It's composed of scorched and braised eggplant, tomatoes, spices and Persian feta cheese. A classic Ottoman dish, the name translates to "the imam fainted." There are many folk tales explaining the name. Several accounts suggest the imam fainted at the deliciousness of the dish, while others say he passed out because of the cost of the ingredients – it's made with a lot of premium olive oil. Either way, we don't faint, but we think it's equally delicious – a great veg offering.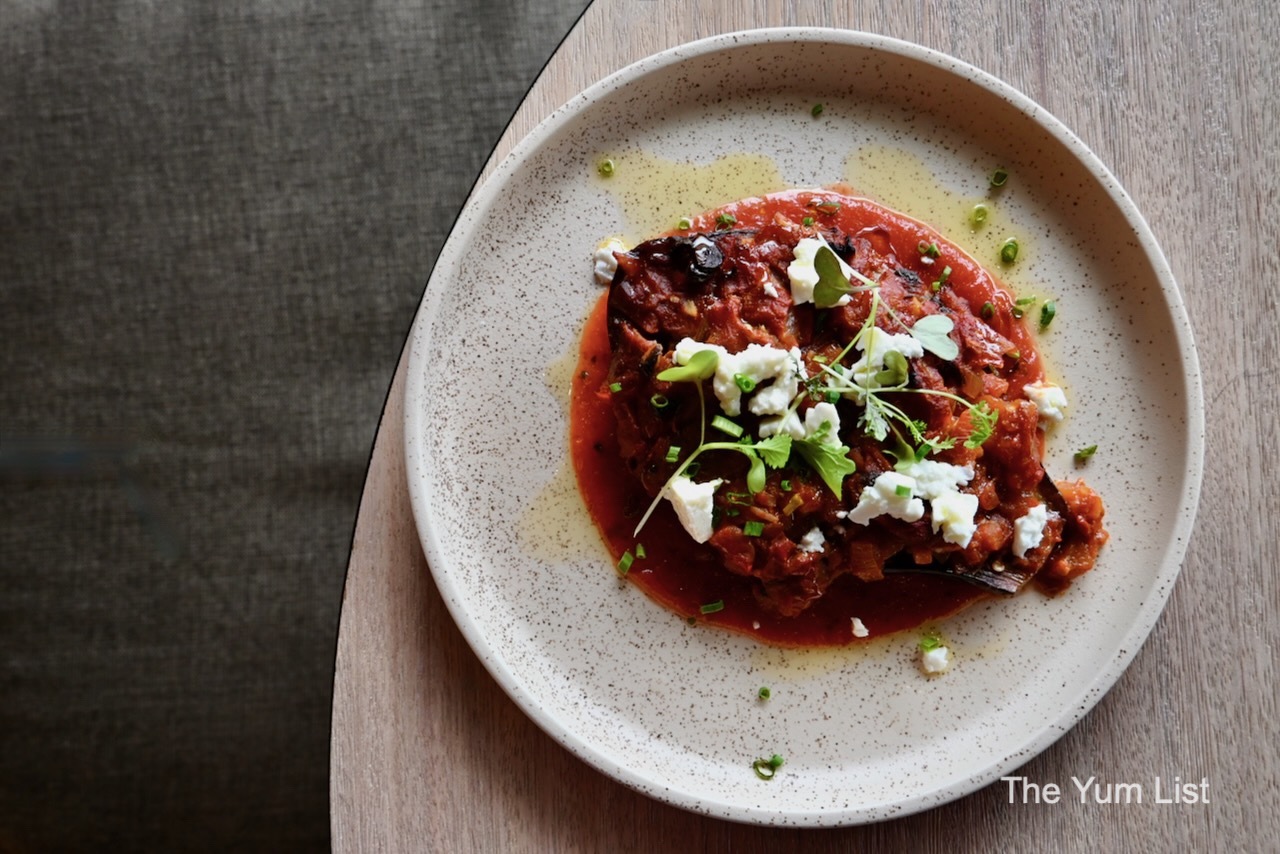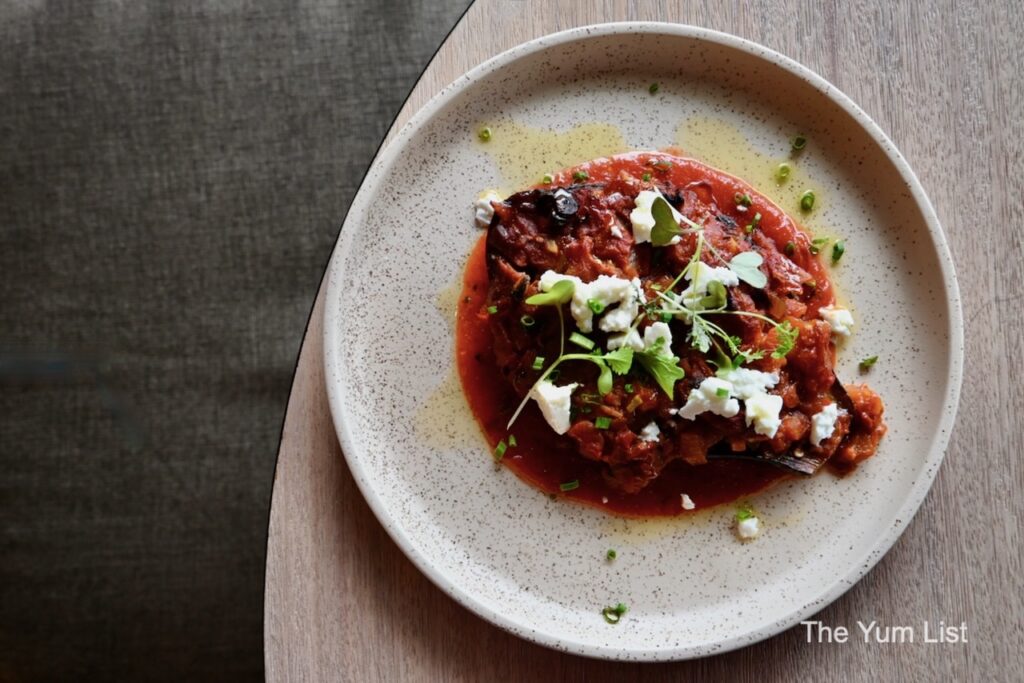 Dessert
Though I'm not generally a dessert eater, a good Mediterranean restaurant is often ranked on its Tiramisu ($ 18). Sol & Ora's follows a classic recipe with lady's finger sponge, coffee syrup, mascarpone cheese and Marsala wine. It's light yet rich, creamy and chocolatey with a nice depth of flavour thanks to the coffee and wine.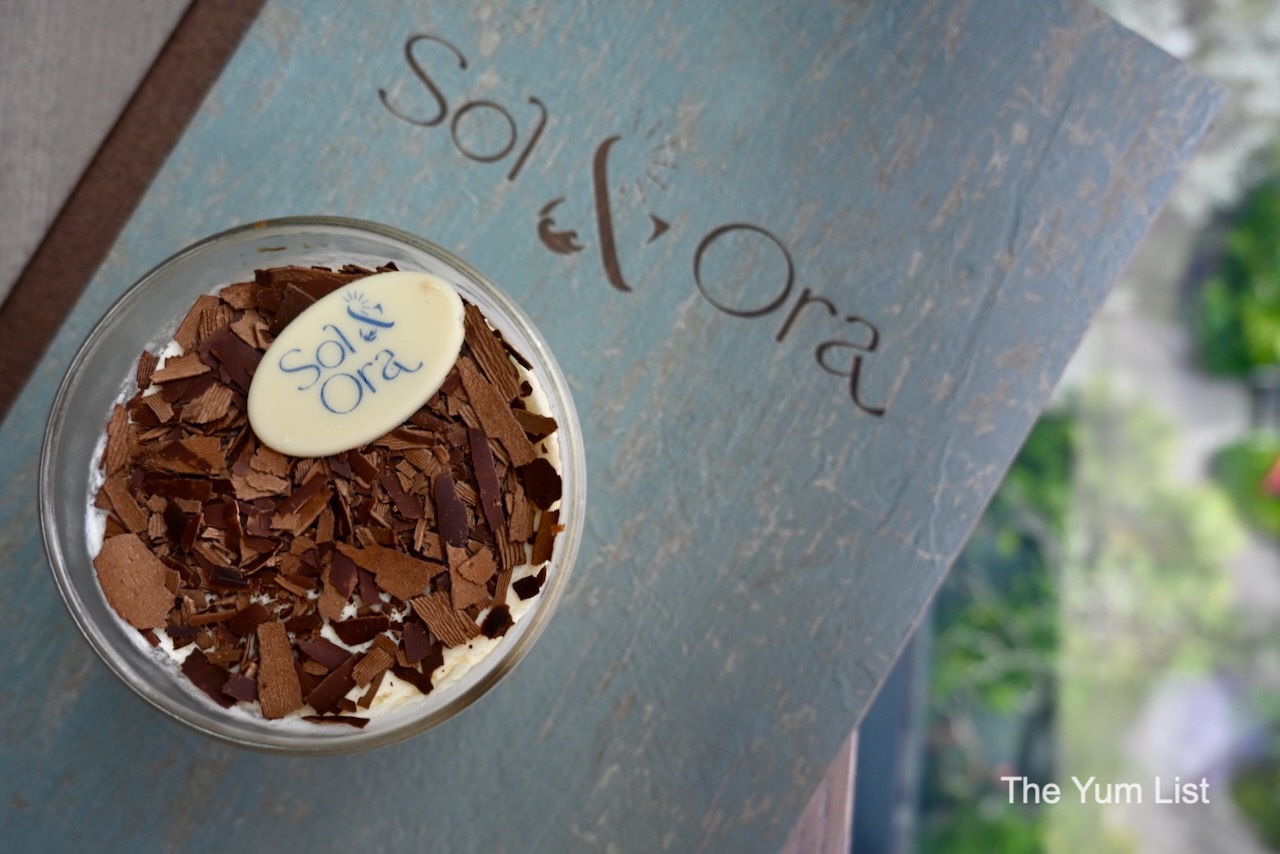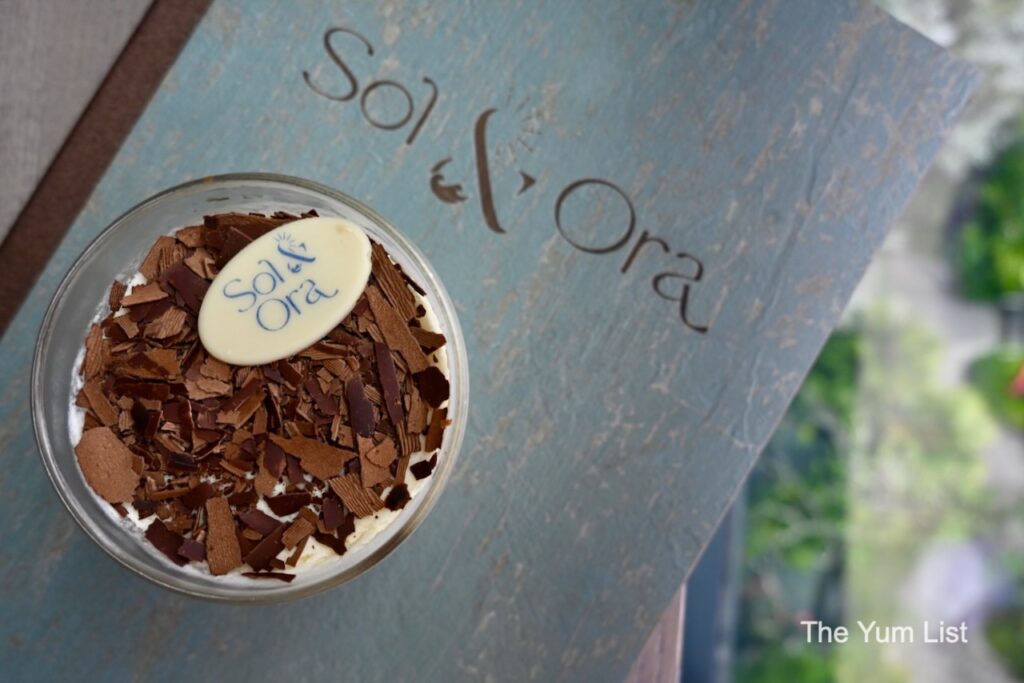 Sol & Ora Review
Our weekend free-flow brunch experience at Sol & Ora is a positive one. The setting is conducive to lazy afternoons, lingering over bubbly and conversation with good food and friends. The mood is upbeat, the staff friendly, the free-flow option is value-for-money, and the food delicious. What more could you ask for on the weekend?
Reasons to visit Sol & Ora, Sentosa: light, bright, cheery location creates an uplifting vibe for weekend brunch; value-for-money free-flow beverage package; quality ingredients and uncomplicated Mediterranean recipes.
Sol & Ora
Level 7 The Outpost Hotel, 10 Artillery Avenue
Sentosa Island, Singapore 099951
Nearest Monorail Station: Imbiah Station
[email protected]
+65 8879 8765
www.solandora.sg
Sol & Ora Opening Hours
Breakfast | Monday to Sunday, 7am to 10.30am
Lunch | Thursday & Friday, 12pm to 2.30pm
Dinner | Tuesday to Sunday, 6pm to 10.30pm
Brunch | Saturday & Sunday, 11.30am to 2.30pm
High Tea | Thursday to Sunday, 3pm to 4.30pm
Find more Singapore restaurants, bars and hotels here and stay up-to-date on the latest culinary happenings around Malaysia here and here.