House of Hops – Craft Beer Bar PJ

Words: Jacob Weber
Photos: Rich Callahan
Sports on the big-screen TV above the bar? Limited edition brewery merchandise for sale? An unbelievable range of craft beers?
I'm a big fan of House of Hops already, and I haven't even cracked open my first can yet.
This trendy new spot in Taman Megah, Petaling Jaya, has a touch of the Aussie Gold Coast about it; simple but stylish decor, funky pop art on the walls, and plenty of booze-related paraphernalia. You can imagine it would be popular with surfers, if KL was anywhere near a beach.
Like any good F&B venture, House of Hops was born out of a genuine passion for the product. Owners Mike and Lily became good friends over their shared love for good beers, and the business has evolved from import and distribution into a fully-fledged craft beer outlet. They haven't forgotten their roots; in fact, House of Hops is the sole Malaysian importer and distributor for many weird and wonderful varieties of craft beer from around the world. They're even selling some brewery swag, like streetwear and accessories – and they're extremely tempting after a few juicy cans. Despite the 35-degree heat, I really have to stop myself from buying a beanie.
As tough as the pandemic was, it actually created an opportunity for Mike and Lily. House of Hops started to build an online network of overseas breweries that were interested in introducing their craft beers to Malaysia. After sampling everything from limited edition brews to seriously hardcore hops (up to 20% ABV) all the way from Alaska to New Zealand, their very own outlet was born. House of Hops imports both barrels and cans, so you can head to the bar or the beer fridge. We recommend both, of course.
Mike's mission is to find beers that look good and taste good. If you've spent five minutes in any craft beer aisle, surrounded by names like Purple Monkey Dishwasher, Tactical Nuclear Penguin, and Hoptimus Prime (my personal favourite) – how do you begin to choose? Mike's preference for visually appealing cans makes the selection process a little more fun.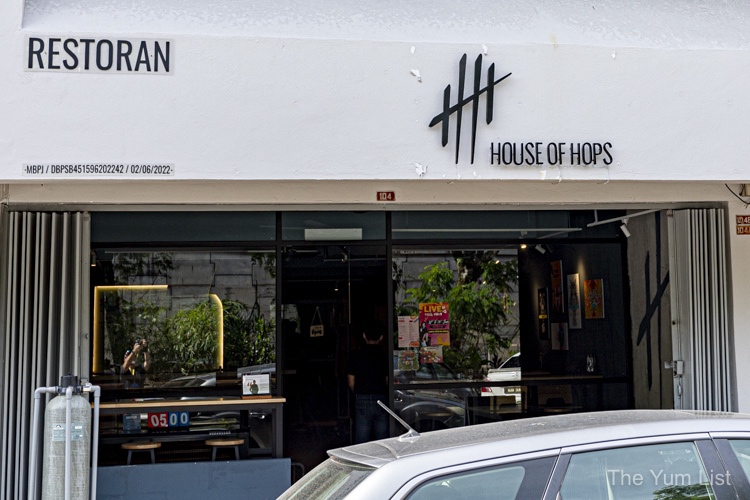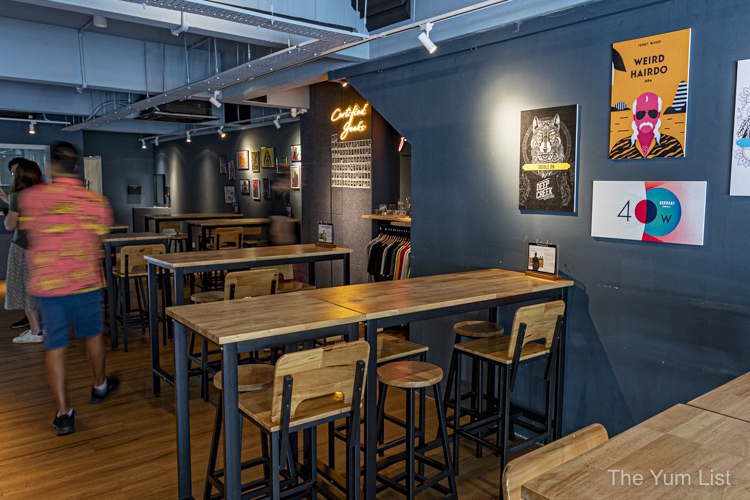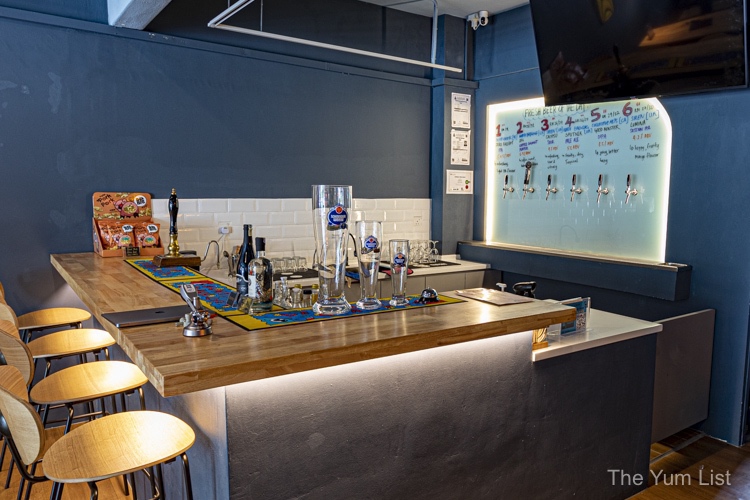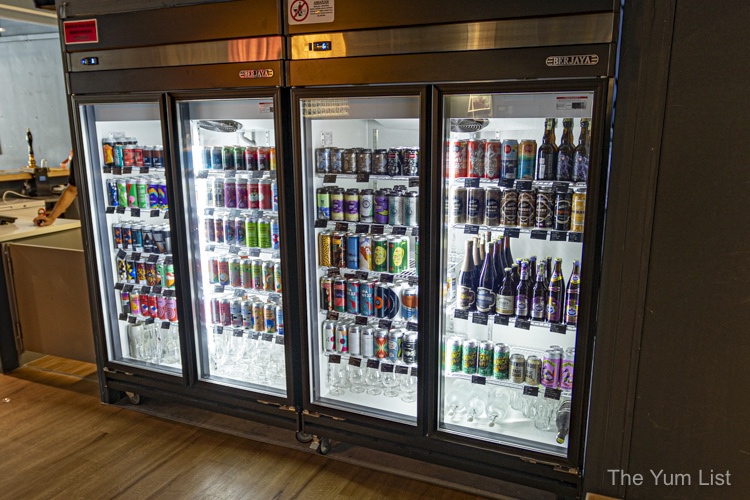 Craft Beers at House of Hops
Talking of fun, it's time to start drinking. Our first beer is a Matter of Fact (RM32) from Canada's Collective Arts brewery, an easy-going Dry Hopped Blonde Ale. It's an ideal, refreshing start to the afternoon, with tropical citrus notes and a floral grapefruit nose. If you like New England-style IPAs, this should be on your list.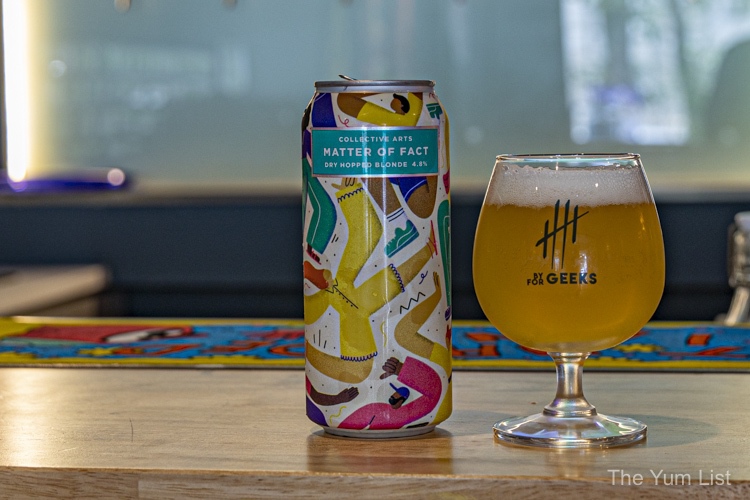 Second is Sputnik (RM33/can; RM29/draft), another refreshing pale ale. Grapefruit, pineapple and peach play around with orange and pine needles for a fruit-forward feeling with just the right edge of bitterness. This goes down very nicely, and it's quickly followed by Eat the Salad (RM52), a tasty New England IPA from Berlin's excellent Fuerst Wiacek brewery, dry-hopped with Vic Secret and Citra.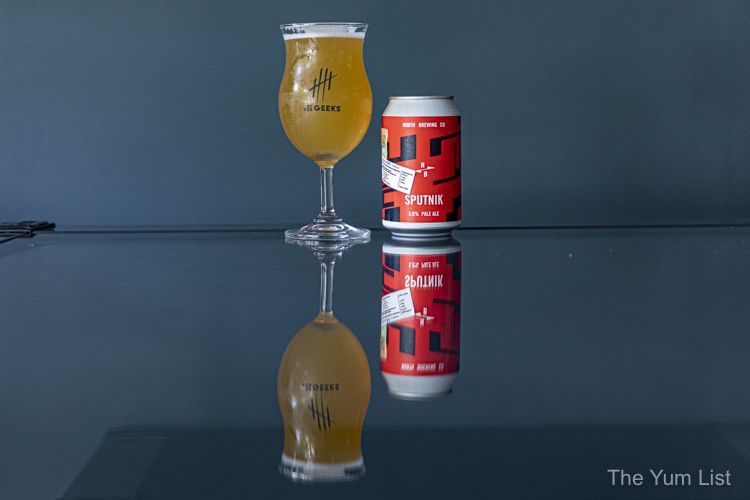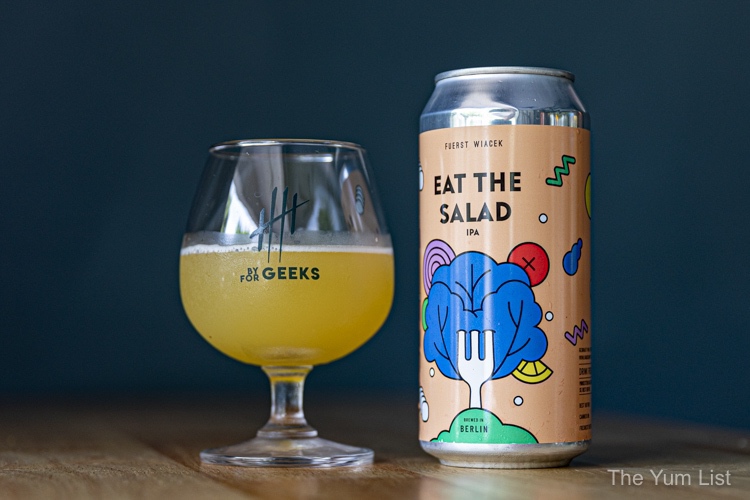 Staying on the New England IPA train, Mike serves Life in the Clouds (RM37), a double-dry hopped IPA from Collective Arts. This is getting back into tropical territory, with the hops offering a juicy fruit flavour without being too sweet. This also goes down very nicely – but that could also be because it's our fourth beer.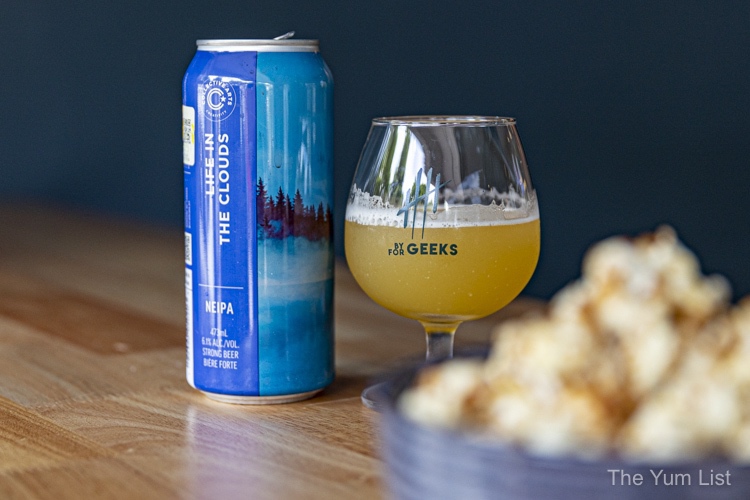 Next, we stumble from New England to New Zealand. The Endless Summer West Coast IPA (RM46) from Deep Creek brewery is a delicious and complex brew with pineapple, toffee and citrus notes. These cans really are visually appealing; Deep Creek partnered with Fujifilm to develop this unique series of stunning label imagery. At 6.9% ABV over 440ml, my tasting notes are starting to get a little haphazard by this point.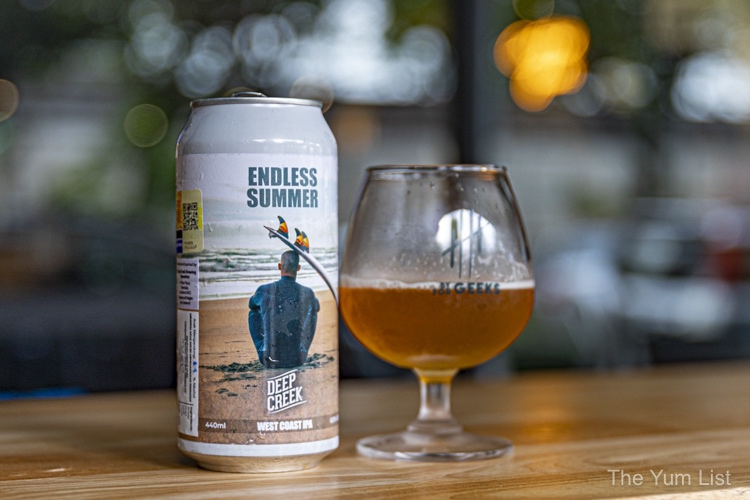 Still, there is a job to do. Shoulders back, chin up, and hands out for number six: North x Var Var Barrel Aged Smoked Stout (RM62). It's 9% ABV. Challenge accepted. Besides, it's for a very good cause: Var Var Brewery is Ukrainian, and this smooth, smoky stout is a collaboration between them and the UK's North Brewing to raise money for the Disasters Emergency Committee's Ukraine Appeal. It's a robust Imperial Stout with rich dark malts that rests in a blend of Laphroaig Whisky and bourbon barrels to deepen the palate, resulting in a deep, complex brew with notes of dark roast coffee, aged oak, and an essence of liquorice.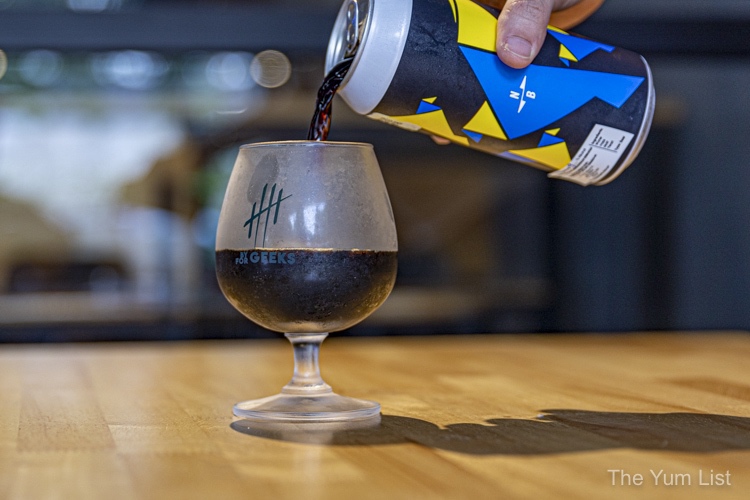 As I'm swaying gently on my stool, Mike brings out another big gun, the 8% ABV 40 Watt Moon Double IPA from Verdant Brewing in the UK. It packs a punch, but with clean grapefruit and tropical fruit flavours, it's also a perfect refreshing complement to the stormy stout. It goes down faster than the rest, and my swaying happily intensifies.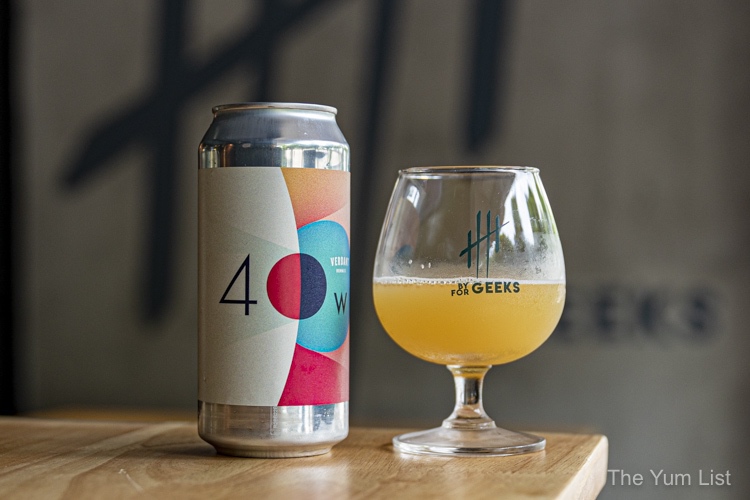 Ear number bait – sorry, beer number eight – is another curious and complex brew. Interstellar Void Sour (RM81) is Anchorage Brewing's take on a traditional Brett (sour) beer, fermented in Missouri oak and dry-hopped with Galaxy, Strata and Phantasm Powder hops and finished with passionfruit. I don't know what those hops are – at this point, I don't know much about anything – but I do know I like this.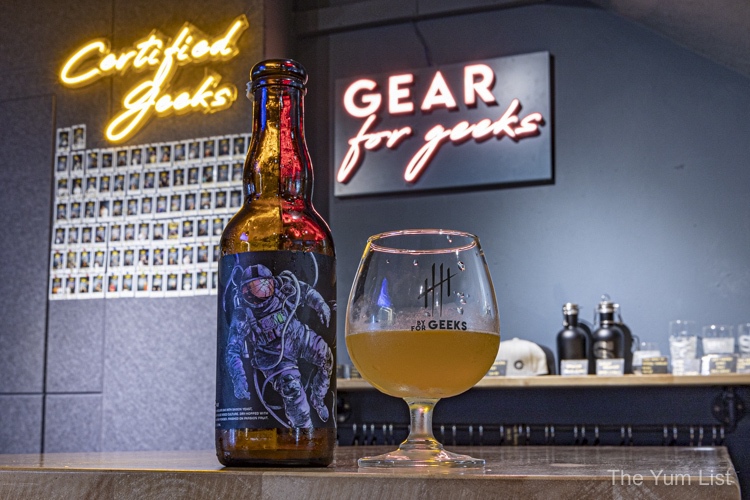 As if premium craft beer wasn't enough, we decide to try something from the spirits menu. Collective Arts produce a very fine Rhubarb and Hibiscus Gin, and we sample it with a premium Fever Tree tonic. It feels like a water break after all these complex crafts – I have to remind myself that it is, in fact, a much stronger spirit.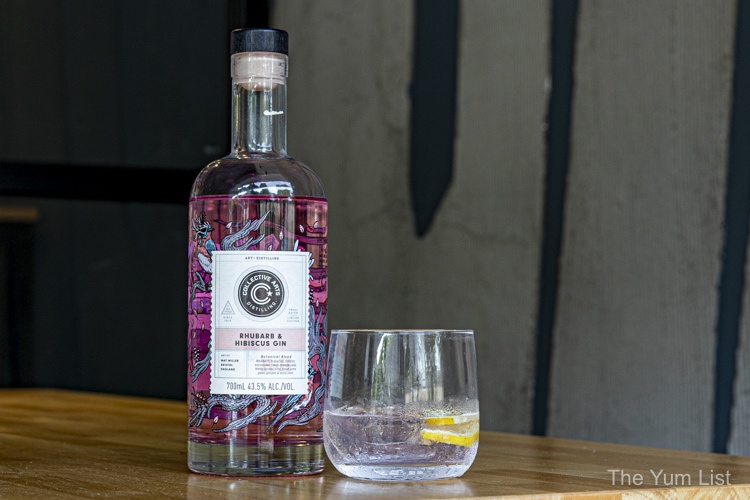 Normal service is resumed with the final flourish – a brand-new Calypso Sour. This punchy, tropical and citrusy brew takes us full circle, ending our wobbly journey on a light and refreshing high.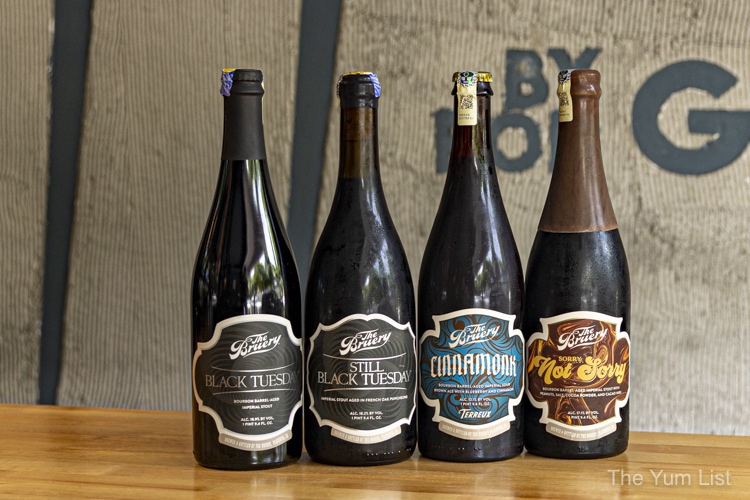 Japanese Fusion Food
There's no way I could have made my way through nine juicy craft ales without something to soak it up with, and Mike has just the stuff. House of Hops serves Japanese fusion food "because it's fun", says Mike – and who's to argue with that?
We kick off with some Kushiage (RM21), shiitake mushrooms, eggplant, lady's fingers, pumpkin, and lotus root, all breaded and deep-fried and served with a delicious sauce. Now, this is how you get people to eat their vegetables. It's a great start and the perfect complement to some of the lighter ales.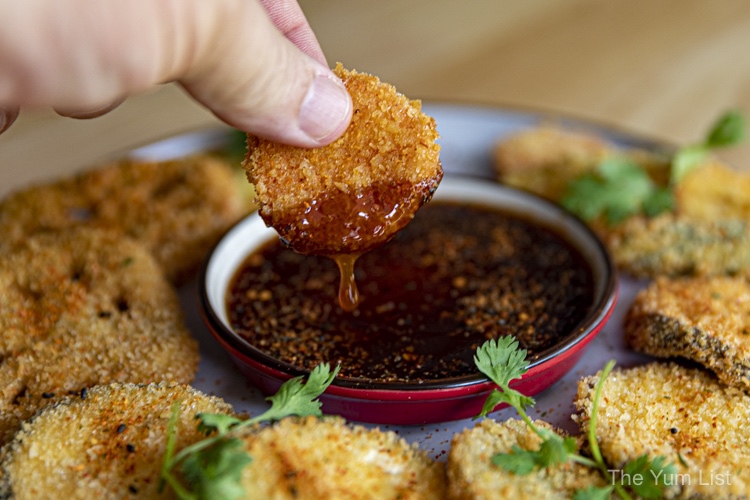 The Smoked Duck Shimeji Pasta (RM26) is a delicious main course and an ideal alcohol sponge. Indulgent, creamy and rich, with a white miso butter reduction and lovely smoked duck breast – thoroughly recommended for any pasta lovers out there. (So, most of you.)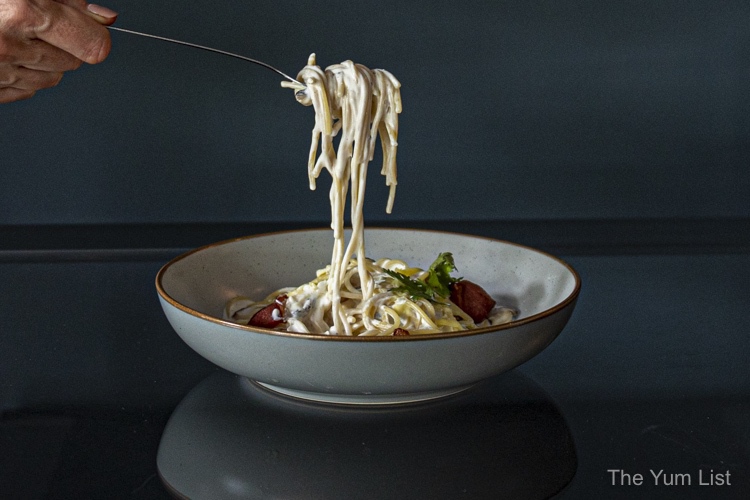 Swedish Meatball Fries (RM30) are also great for lining the stomach; Mike makes the bold claim that "these could be better than IKEA's". He's not entirely wrong, although his version is a little (a lot) spicier than the Swedish favourites.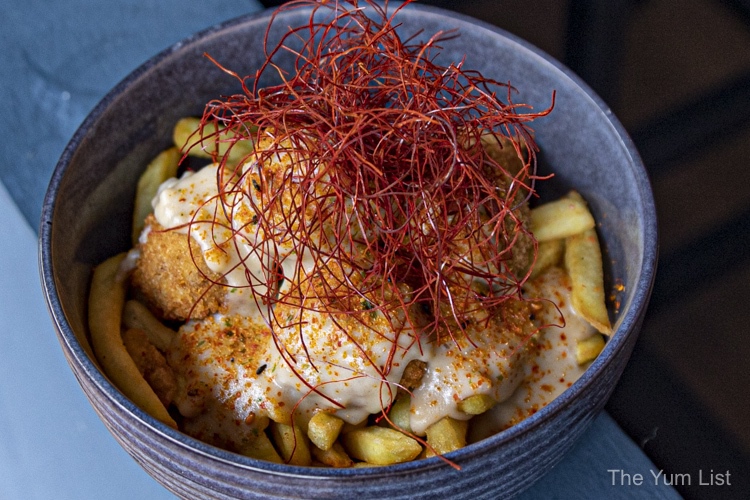 Ponzu Wasabi Nagaimo & Daikon (RM10) is a refreshing little interlude; fresh and crispy and crunchy yam and white radish salad in a funky wasabi citrus-based sauce. For a more substantial beer bite, we also try the Ground Beef Nachos (RM28). They're tasty enough, with a good flavour on the chips – we just wish there was more beef.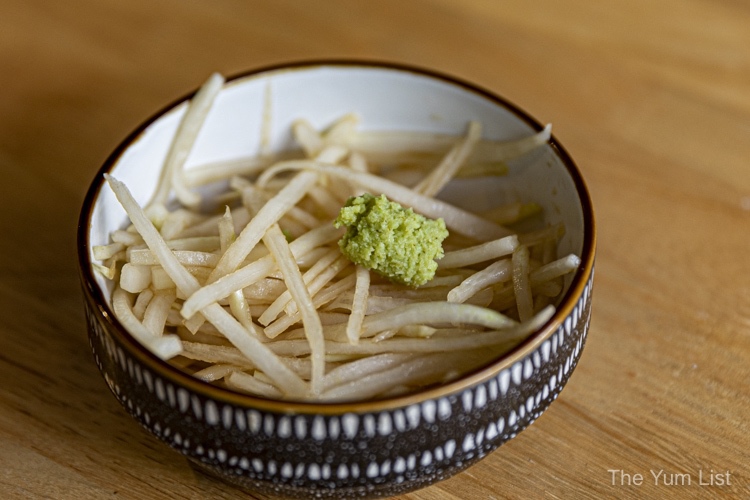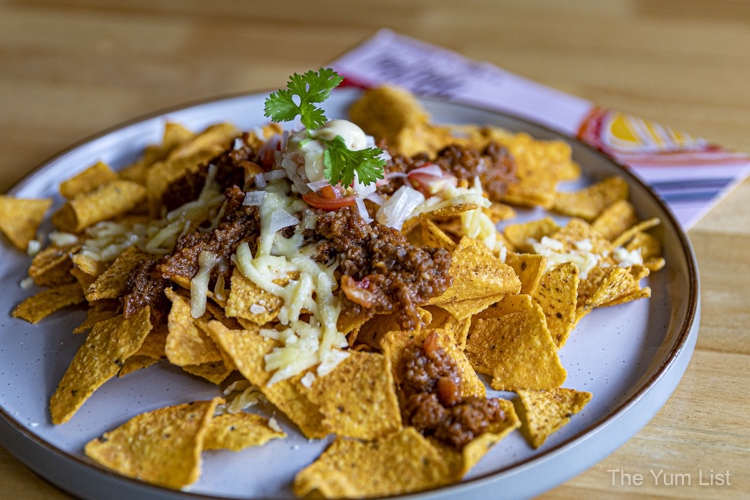 Any slight disappointment immediately vanishes when the White Miso Butter Popcorn (RM10) arrives. Oh, this popcorn. One of the most moreish, indulgent, elevated bar snacks you'll find in the city. Even if you don't drink, it's worth visiting House of Hops just for this. It's so simple, but feels so luxurious. After nine craft ales, I'm practically face down in the bowl.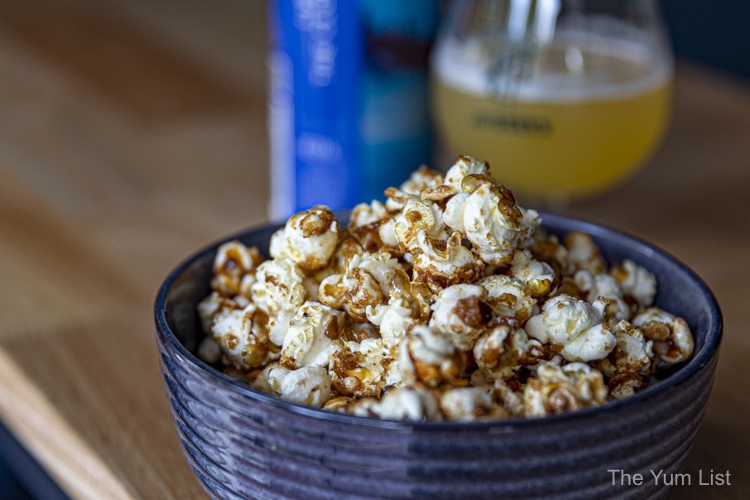 We finish with the Shiro Hamaguri (RM32), Japanese clams pan-fried with caramelised onions and Thai chilli. Spicy and sweet and just the right texture, seafood fans will approve.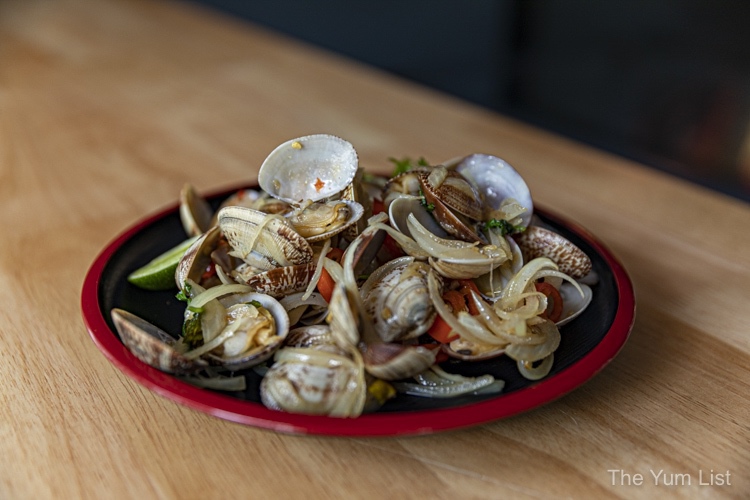 House of Hops Review
House of Hops may look a little minimalist, but there is lots of substance behind its laid-back style. Mike and Lily's passion is clear, and their 'thirst' for knowledge (I will not apologise for that) and insights into the wonderful world of craft beer has converted this little corner of Kuala Lumpur into a colourful, curious, creative addition to the emerging craft alcohol scene in the country. Bonus points for their excellent website, by the way, where you can read up on the full list of brewery partners and beers in stock – and even order your own for delivery. They really are committed to their mission of sharing good craft beer!
Reasons to visit House of Hops: outstanding craft beer selection from all over the world, with unique and exclusive varieties from leading international breweries; excellent Japanese fusion food which works perfectly as bar snacks and bigger main courses; laid-back atmosphere; very friendly owners!
House of Hops – Craft Beer Bar PJ
104, Jalan SS 24/2, Taman Megah
47301 Petaling Jaya, Selangor, Malaysia
House of Hops Opening Hours
Mon-Fri 4PM-12AM
Sat-Sun 3PM-12AM
Find more KL bar recommendations here, and stay up-to-date on the latest gourmet and travel happenings around Malaysia here and here.