Closest Beach to KL – Avani Sepang Goldcoast Resort
Words: Claire Matheson
Photos: Monica Tindall
Suspended in the air, floating over sandbars with the natural soundtrack of the lapping current, the Avani Sepang Goldcoast Resort is a pleasant weekend escape from the city and the closest beach we've found to KL. Offering uninterrupted westward views of the Malacca Strait, on a clear day, you can see all the way to North Sumatra in the Indonesian archipelago. With a drive time of around an hour and a half from Kuala Lumpur's city centre, Avani Sepang Goldcoast Resort is a coastal haven for those wanting to rest, recharge, and reinvigorate.
We have come to clear out our mental cobwebs with some salt air and sunshine in our own secluded over-water villa. We take up a spot on the charming outdoor couches encircling the resort lobby while waiting to check-in. Shaded underneath white sails extending from the thatched Balinese-style pagoda, flower boxes of vibrant bougainvillea frame the stunning vista of Avani Sepang Goldcoast Resort's palm-tree-shaped over-water villas. Flavours of Balinese and Polynesian influences are present throughout.
Sipping on icy cold fresh coconuts, we browse the activities on offer and all we have to look forward to this weekend. With weekday staycations beginning as low as RM469, right up to our extravagant weekend away in a three-bedroom villa, Avani Sepang Goldcoast Resort has a range of getaway packages to suit different budgets.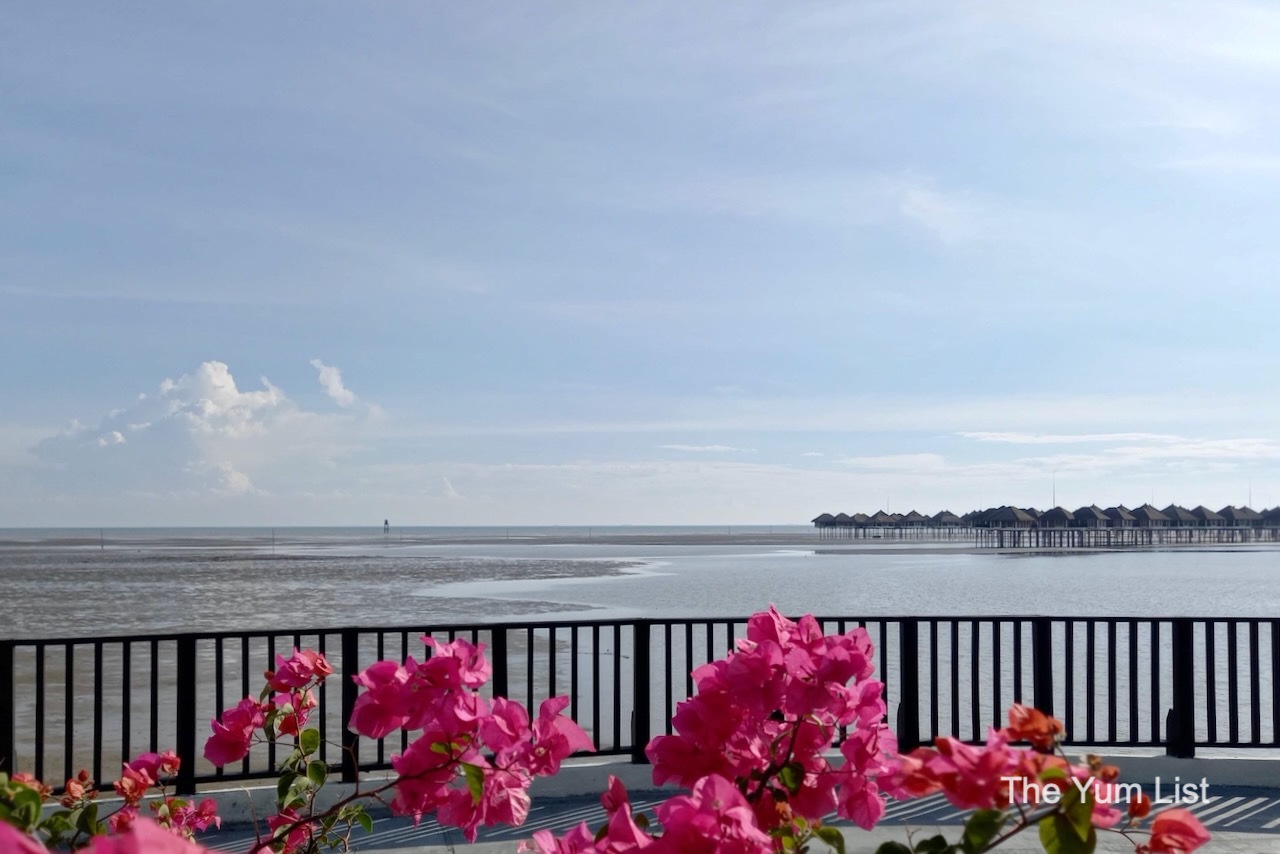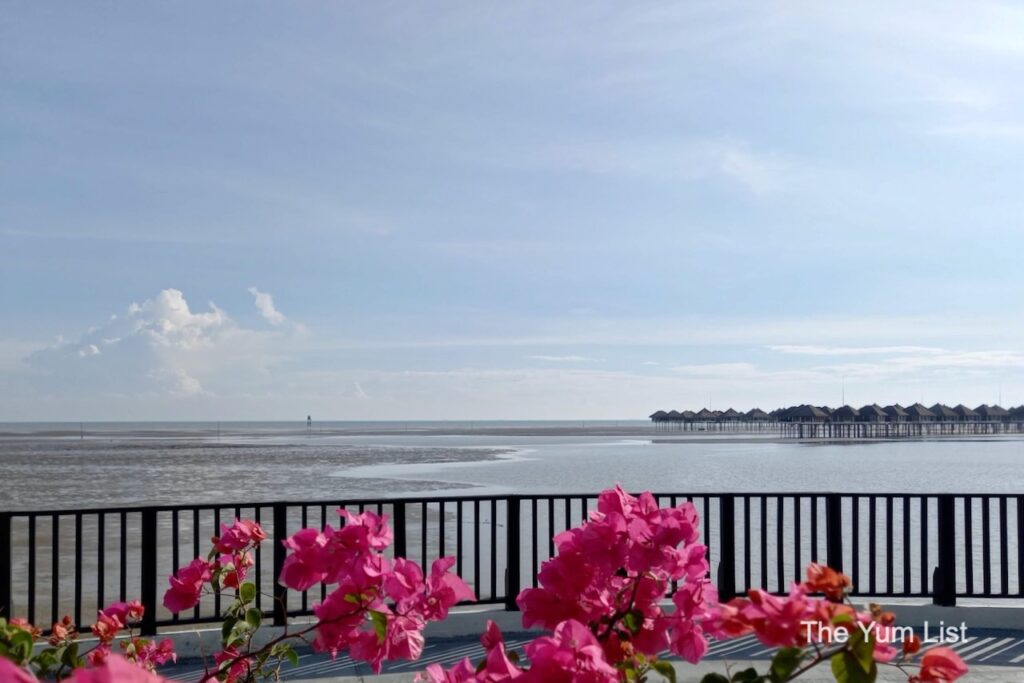 Three-bedroom Villa – Closest Beach to KL
As we enter through the front door, our attention is immediately drawn to the deck in our roomy villa, extending from the central dining and lounge space. Fluttering gauze curtains part in the ocean breeze, revealing an expanse of outdoor space, calling to us like a siren from the sea. Three dramatic tiers create distinct spaces in this outdoor haven. The bottom tier is the smallest and closest to the water. With not another soul in sight, this is by far the best spot in the entire resort for photographs. The middle tier boasts two wide, thickly-cushioned bunny pads, for prime lounging, lazing, sunbathing, and even stargazing. The top tier extends to the length of the main bedroom suite and comes with a smaller four-seater dining table. We plan on making great use of our outdoor dining area for sunrise breakfasts each day. The other two bedrooms also have their own additional private balcony spaces, complete with armchairs for peak relaxing. The overhanging fronds of the palm leaf thatched roof rustle and sway, giving the impression that we are in Bali or Mexico. Potted palms add to the balmy island feel. We predict we'll be spending the majority of our time outdoors during our stay.
Reentering the main living space, a large circular dining table seats eight, with three extra stools at the breakfast bar. The galley-style section is equipped with a kettle and a stand-alone fridge. Black stone benchtops and dark wooden cabinetry are old-school in style. We advise you to bring your own cooking and food supplies (or order room service) if you would like to make the best use of those views. Throughout the villa, there are no fewer than eight two-seater loungers, plus numerous armchairs, making the villa a perfect option for larger groups. If you came with multiple couples or families, you would not feel on top of each other.
The villa has three generously-sized bedrooms leading off from the main living and outdoor areas. The second bedroom comes with a plush king-sized bed, while the third bedroom has twin king single beds. Adorned with crisp white linens, the beds are sumptuous and soft, allowing you to sink into cocooned comfort, wrapped in a thick feather duvet with breathable natural fibres. Differing pillows are provided for back, front and side sleepers, guaranteeing everyone a good night's rest. Textures have been cleverly used throughout each room. The polished wooden floors and natural-toned blackout curtains are accentuated by natural rattan and bamboo wall and door panelling. The ensuites are well-lit, with dual handheld and ceiling-mounted rain shower heads. The Balinese feel is continued with complementary mosaic tiles. Cotton bathrobes and house slippers are in the wardrobes. Each bedroom offers a writing desk and a few power outlets.
The main bedroom is more of a suite than a bedroom. The expansive king-sized bed sits grandly in the centre of the room, away from any walls. The crisp, fluffy cloud-like linens beckon you to come, lie down, and take a nap. One wall is lined with door upon door of wardrobe storage, while the other holds numerous loungers and sofas looking out onto the water below. The bed gazes directly onto the balcony, which runs the room's width, and adjoins the central deck area. Behind the bed is a his and hers bathroom and dressing area. A plush ottoman sits in the middle of the stone tiles, becoming an inadvertent gathering space during skincare and makeup regimes. Having a lounging area in your bathroom is appreciated. From here, steps lead down into the deep, oversized, lantern-lit bathtub. Though, it's not so much a bathtub, as much as it is a waist-deep private pool. You could easily fit six to eight people in it. The wall-to-wall mosaic tiles echo the Bali vibes of the rest of the villa. We regret not bringing a cooler stacked with prosecco or perhaps some rose petals to make better use of this feature!
In this villa, we have some of the best views. Sitting proudly on the very tip of Avani Sepang Goldcoast Resort's oceanic palm tree, all other villas are located behind us. We can enjoy our 270 degrees of horizon views in privacy. Instead of feeling isolated, there is an unquestionable sense of serenity. While the Sepoi-Sepoi cafe offers a tempting beachside atmosphere for sunset drinks, and our Balinese-style villa is comfortably spacious, we simply do not want to leave our deck. Perched above the lapping tide, this outdoor area is the best place to be at sunrise, sunset, and at most other times during our stay.
Reclining on the tiered bunny pads on our expansive deck, we can clearly watch container ships in the distance as they make their way northeast up the Malacca Strait, heading for the Andaman Sea. As the sun sinks towards the horizon, we can make out the headlights of approaching planes high overhead, making their final descents towards KLIA behind us to the north. Yet there is no engine noise, no external interruption to the calm. In this place, the artificial world is far enough away to observe from a distance but not close enough to intrude. As night falls, the stars come out, and we test our knowledge of the constellations while we swap stories about other starry skies.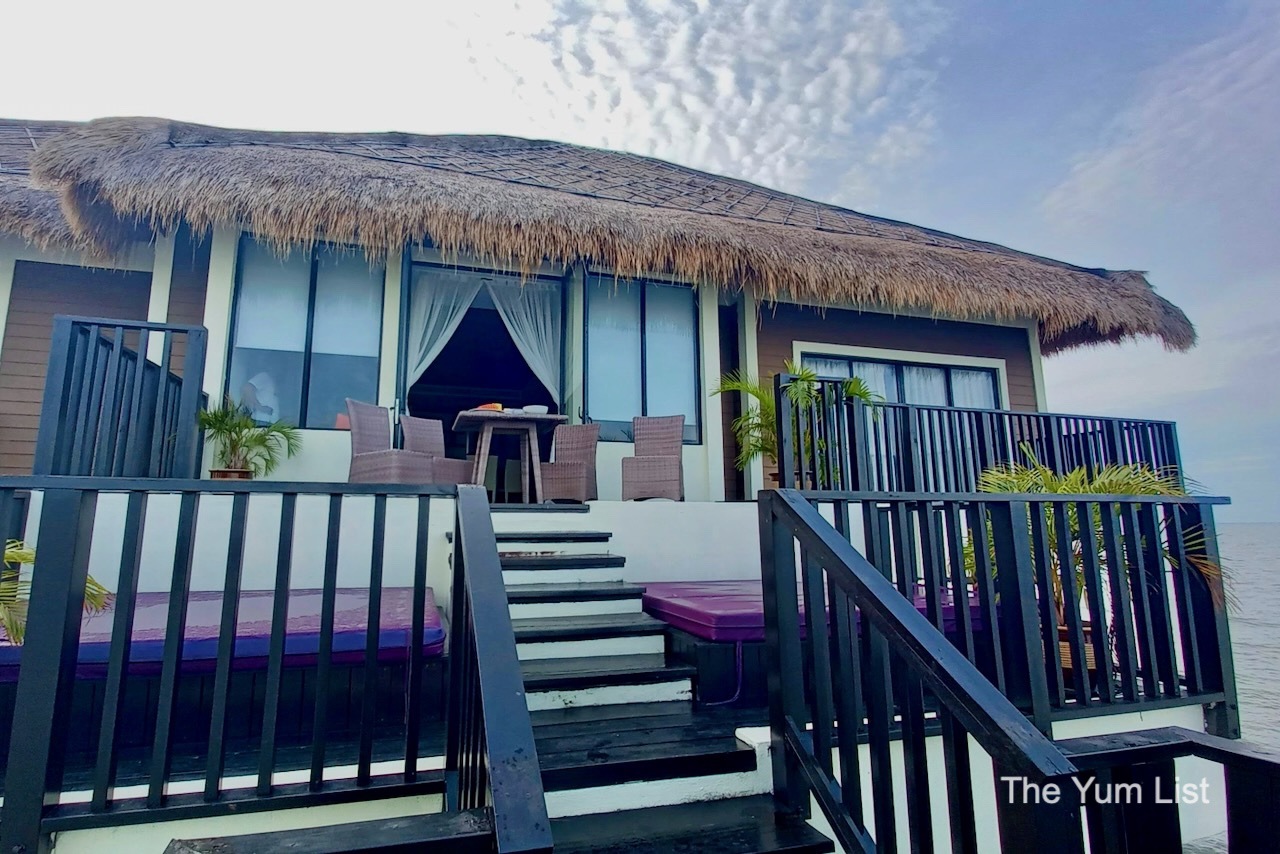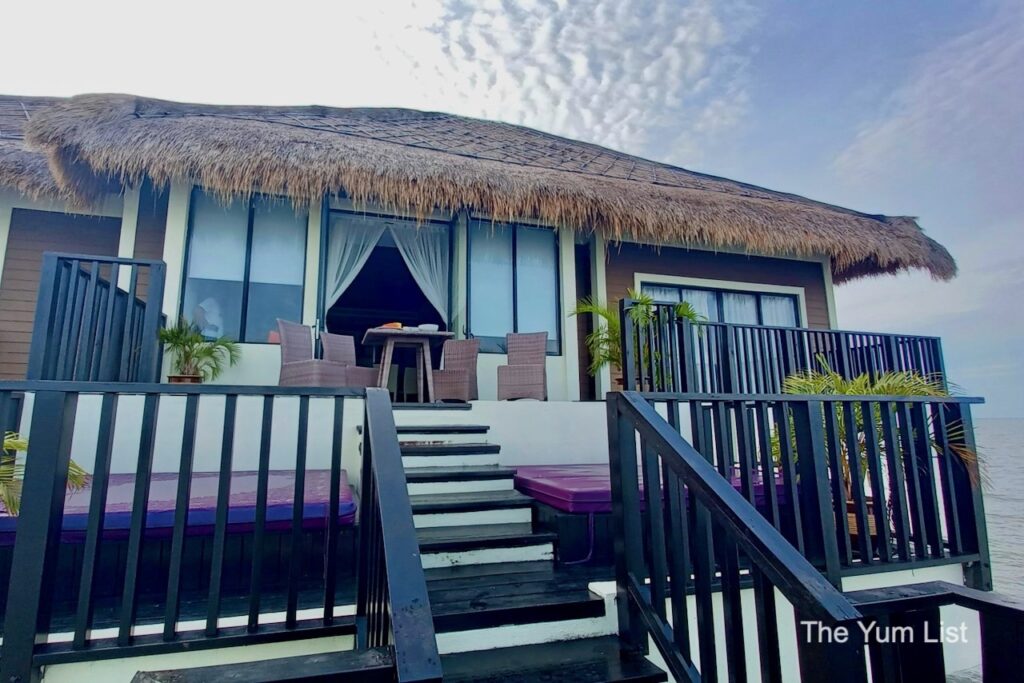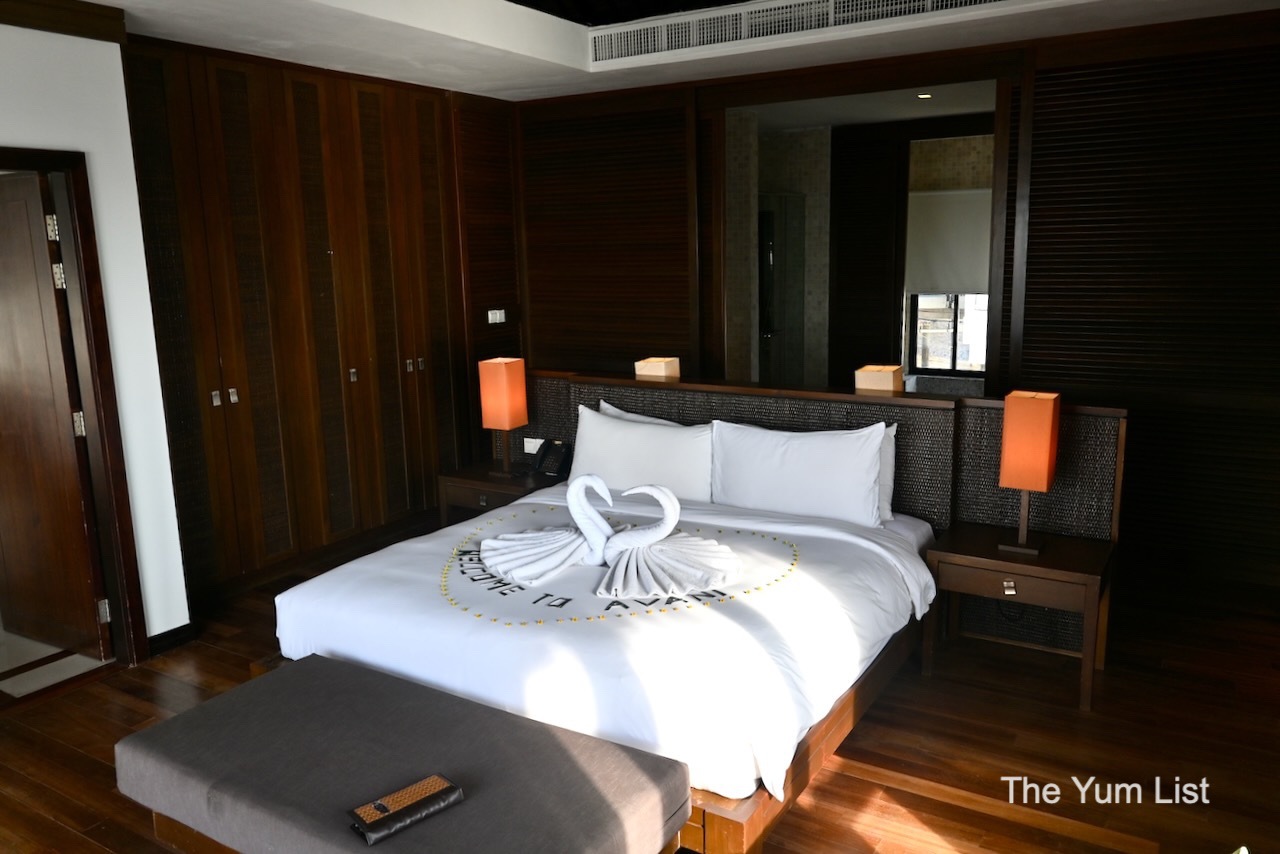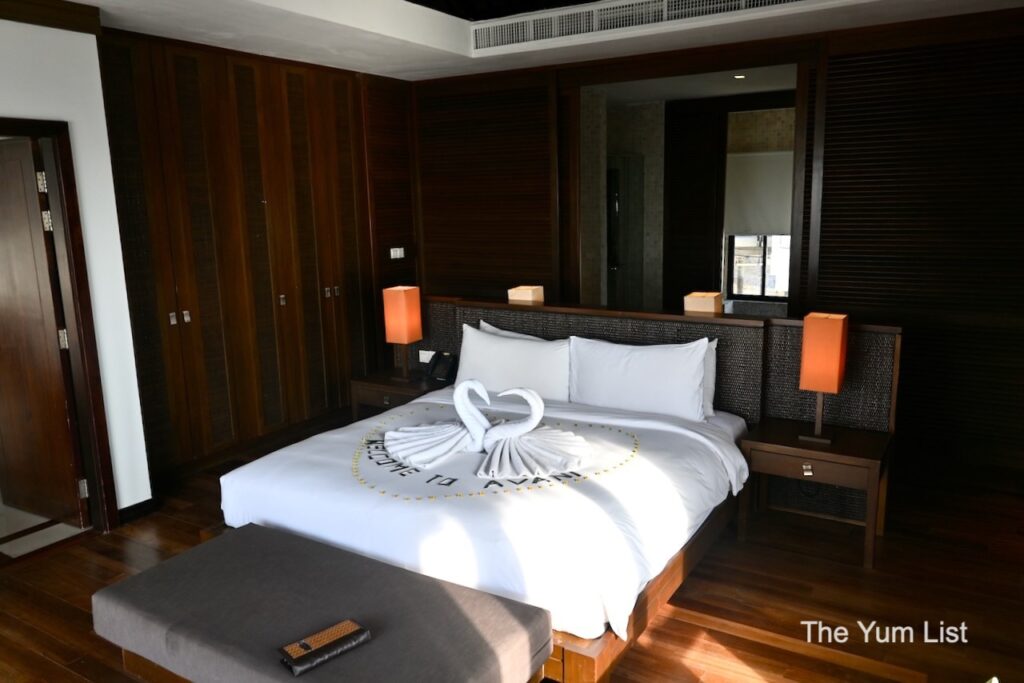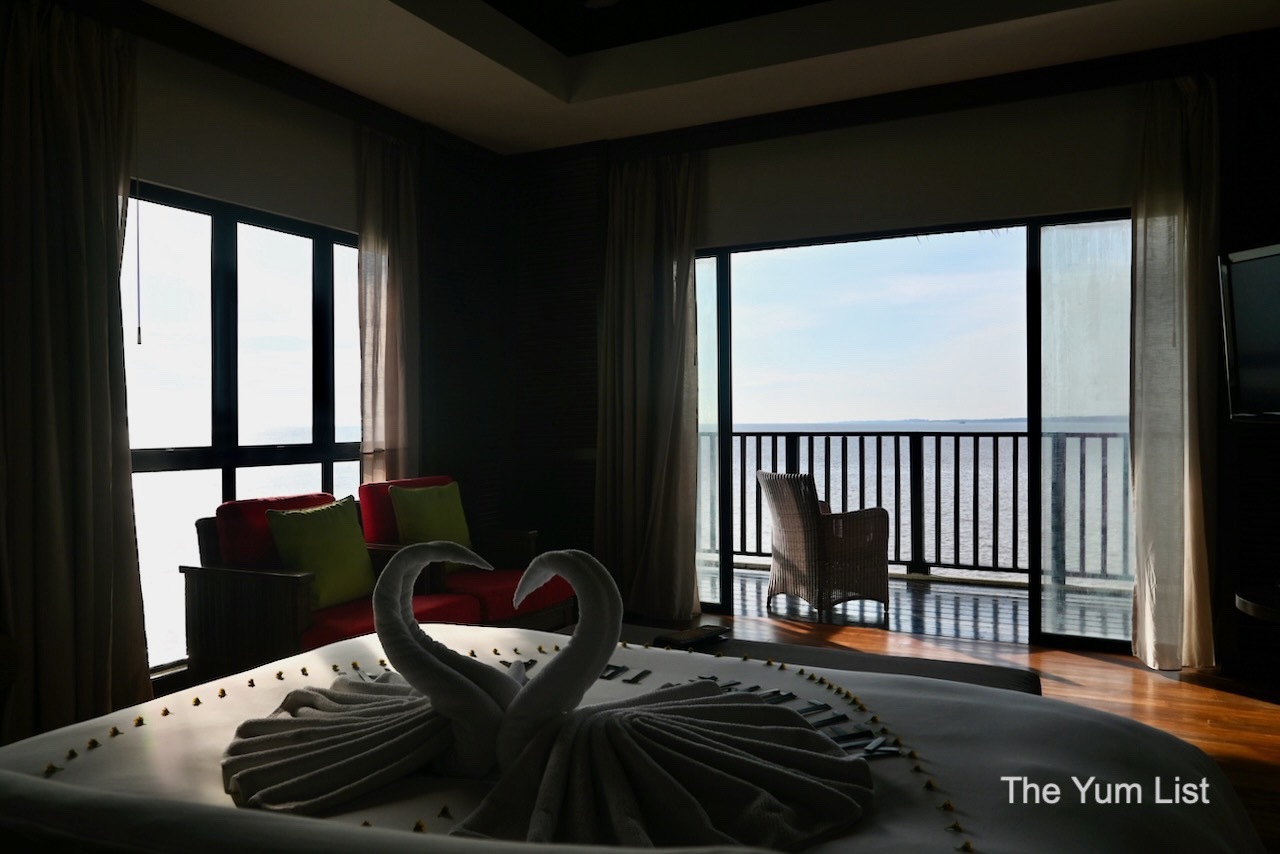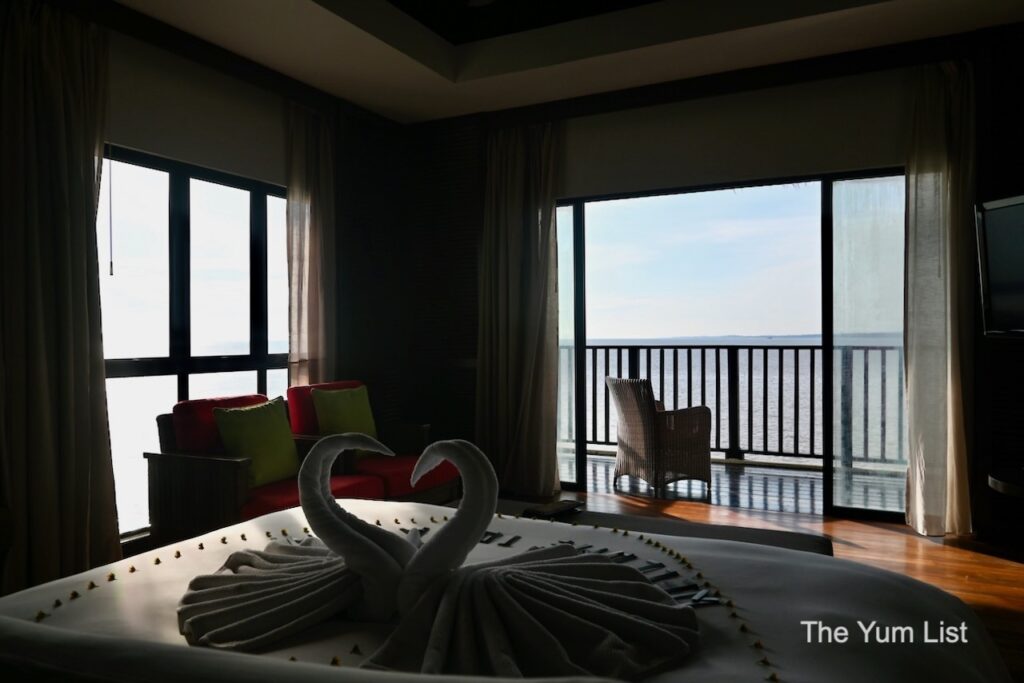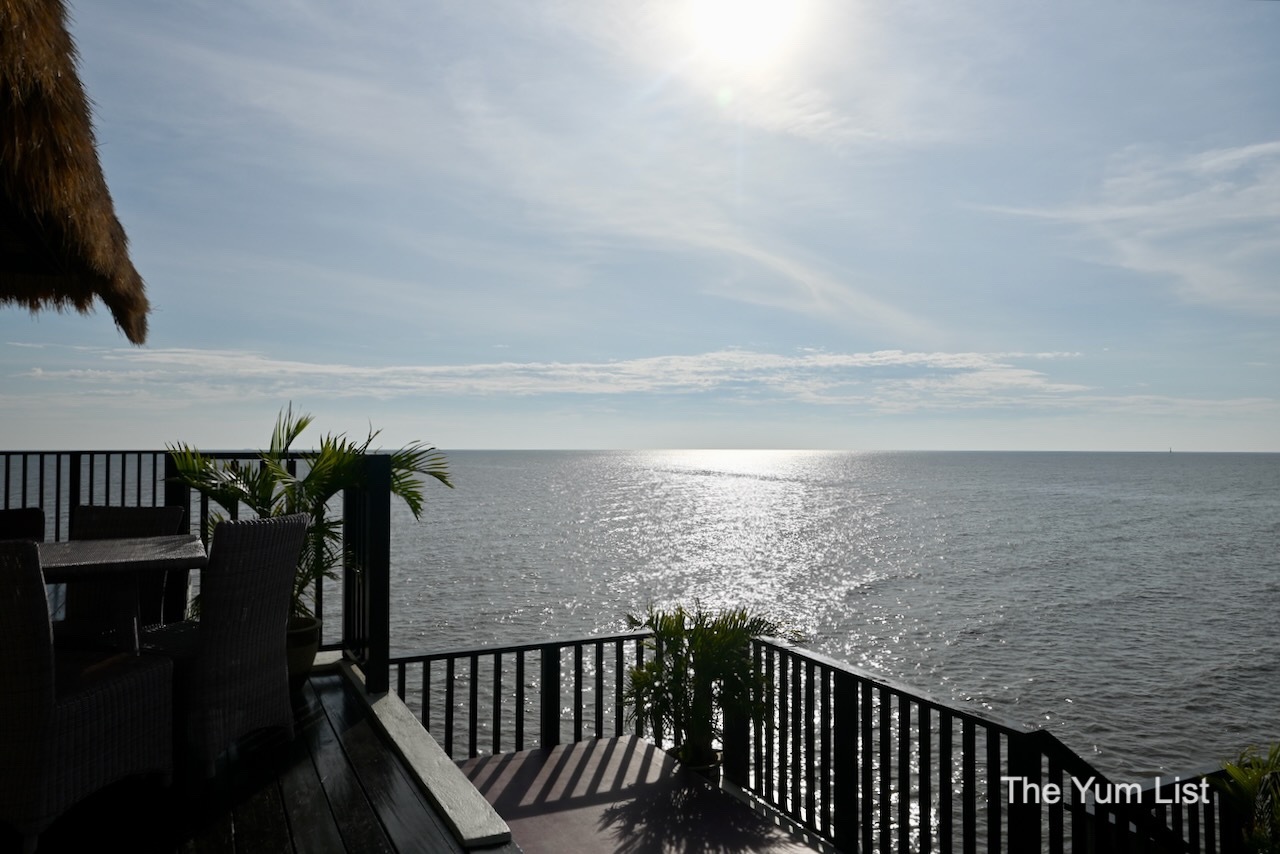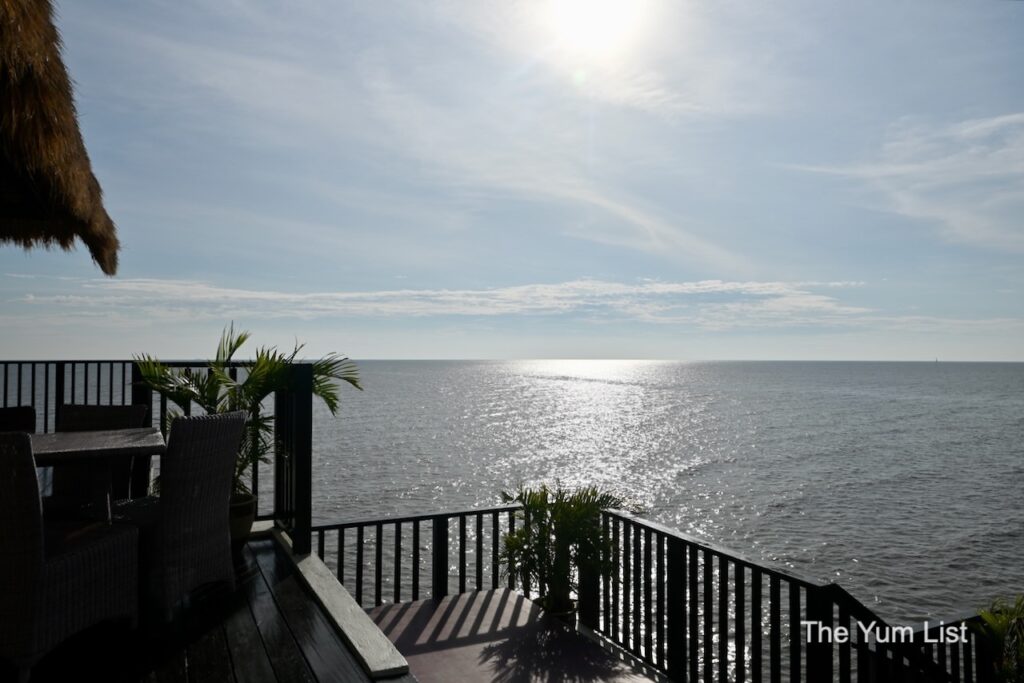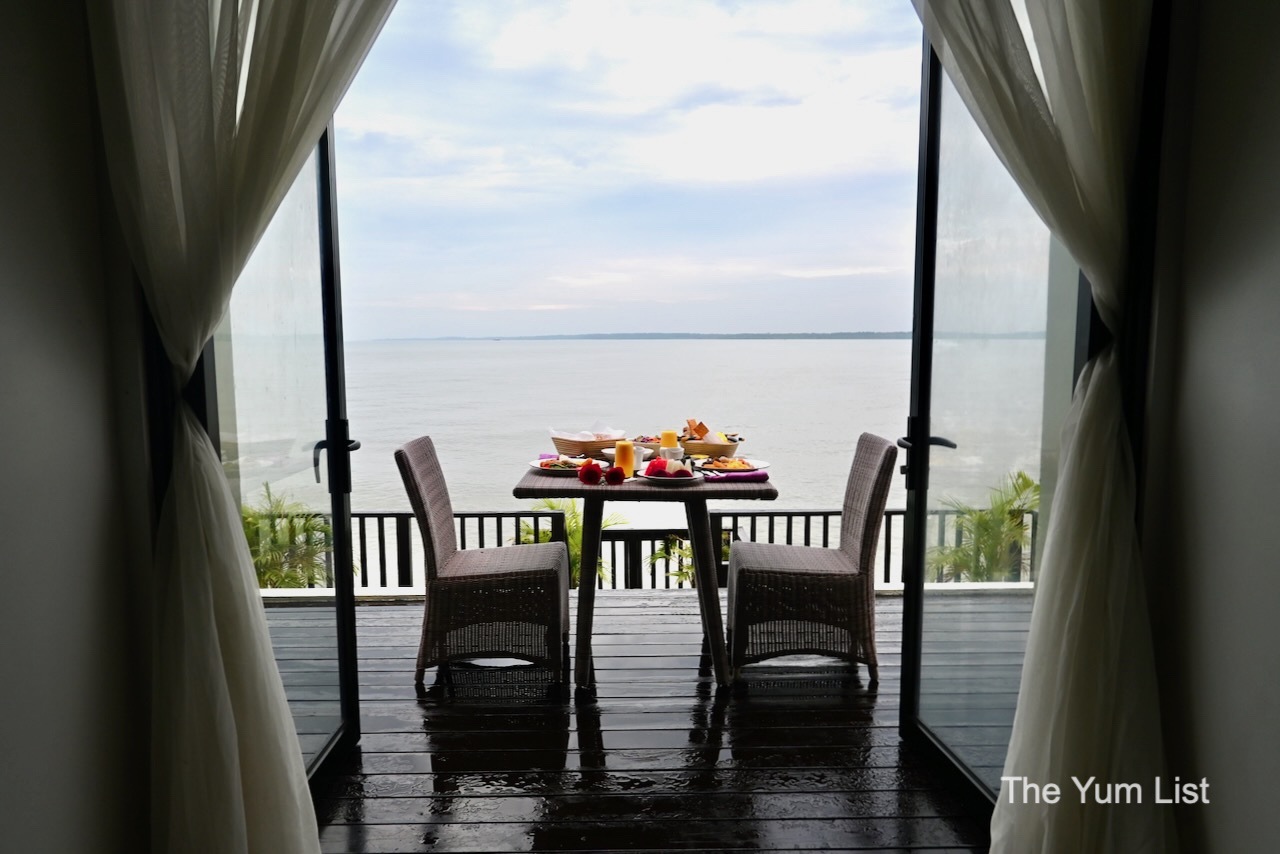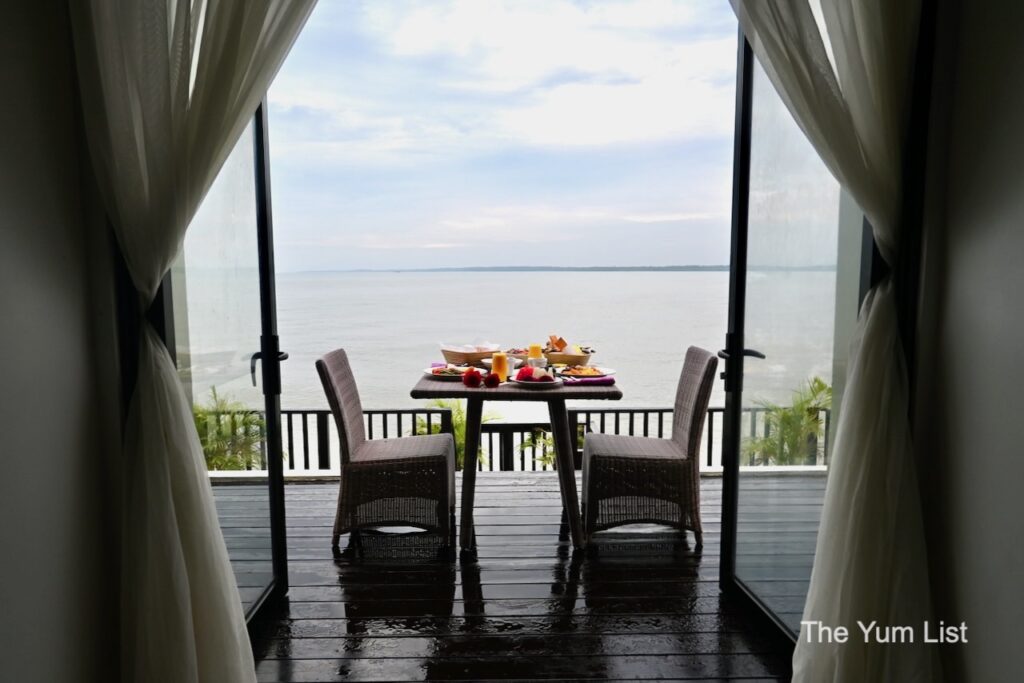 Closest Beach to KL – Facilities & Activities
Avani Sepang Goldcoast Resort has golf cart buggies to ferry guests to and from their rooms, as well as a large fleet of eggshell blue, vintage cruiser-style bicycles for getting around the resort with the sea breeze blowing in your hair. However, if you have your own bicycles, or if you have children who cannot fit on an adult-sized bike, it is definitely worth bringing your own bicycles or foot-powered scooters. The pathways are well maintained and good fun to wheel around on. During our weekend, we pass many couples and groups giggling in childlike joy as they cycle up and down the pathways, forgetting themselves for a moment and reverting to the simple pleasures in life. There is even a small go-cart track designed for ATVs, which can be used as a dirt-bike racetrack for kids. The walkway railings also mean you can padlock your bike anywhere, anytime, with ease. 
In the centre o the resort, guests can find the infinity pool, central dining area, gym and spa. The pool looks over the palm fronds of villas, extending into the distance. Lined with white-curtained cabanas, loungers and white sun umbrellas, it is as comfortable as it is aesthetic. Darker Balinese mosaic tiles in the pool absorb the sun's warmth, ensuring the pool stays at the perfect swimming temperature. In the gym, a variety of Technogym equipment and weights are available for guests who wish to incorporate a little more health and wellness into their stay. The Avani Spa has a range of treatments to choose from, including manicures and pedicures, facials, body scrubs, and massage experiences up to three hours in length. Their menu is very much in keeping with Avani's treat yourself theme.
A short bike ride down the main trunk of the palm tree, guests can find themselves at Avani Sepang Goldcoast Resort's private beach. It's lined with overhanging trees and tucked around a slight bend separating it from the public section. The tide is big, and when it's out to see, you can watch locals digging for clams in the muddy remains. For those who prefer to rest and relax, an abundance of loungers sits in the shade. For those after a little more physicality, a beach volleyball court is set up, and the water sports hut hires out inflatable kayaks and stand-up paddle boards for RM80 per hour.
Additionally, the resort has a range of free inclusive activities on offer each day, as well as local tours, ATV adventures, arts and crafts programs, and a Karaoke Villa for hire. Dining by the pool is available from 11 am, and in room from 12 pm. The Sepoi-Sepoi cafe offers food from 11 am, and the Hai Sang Lou Chinese restaurant has lunch and dinner seatings, with an All-you-can-eat Dim Sum offer for RM49.90 per person. You can read about the dining experience at these two restaurants in more detail in our accompanying articles.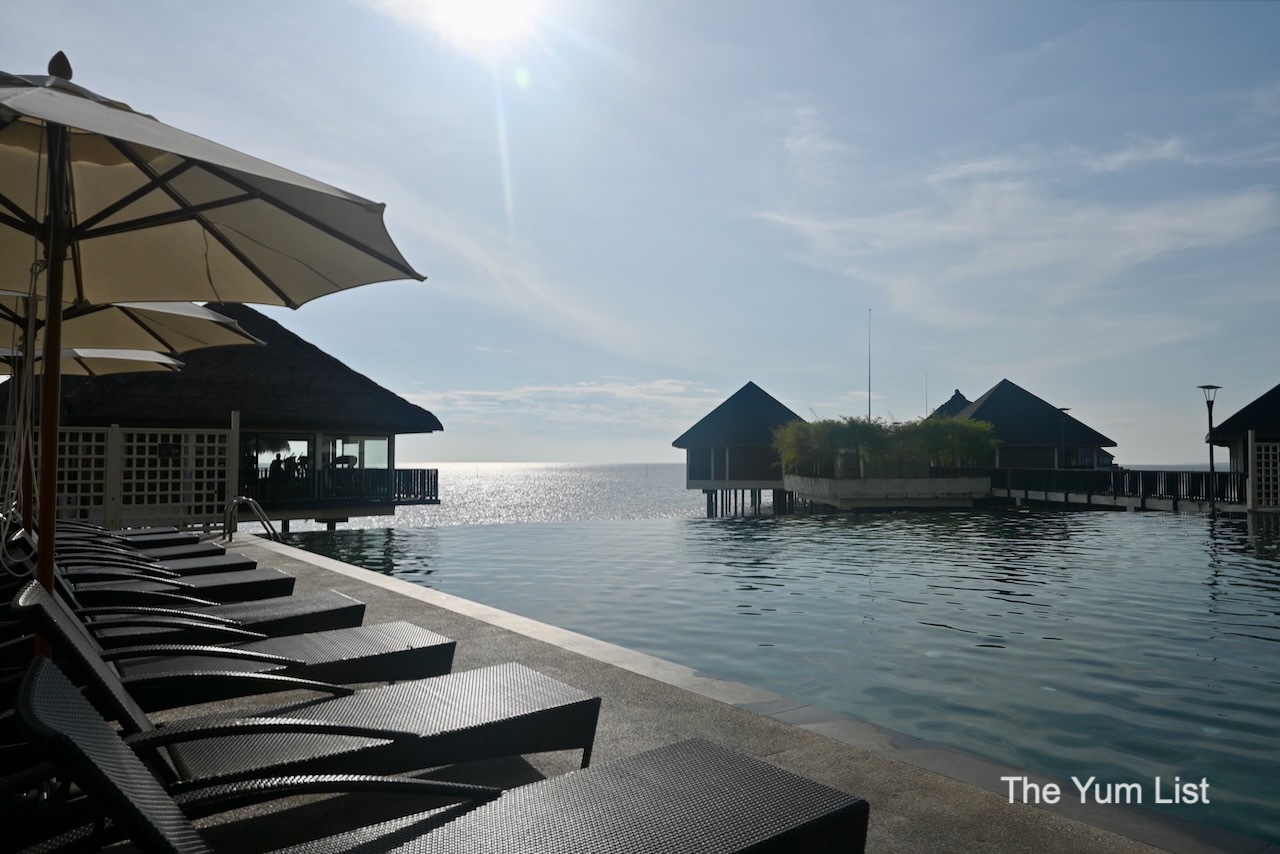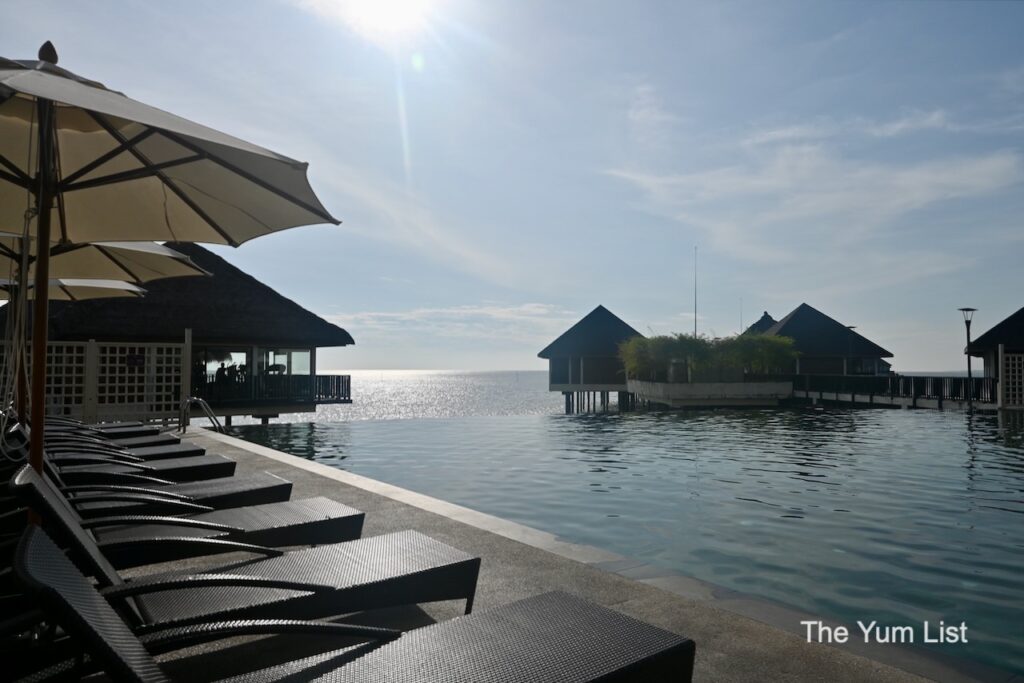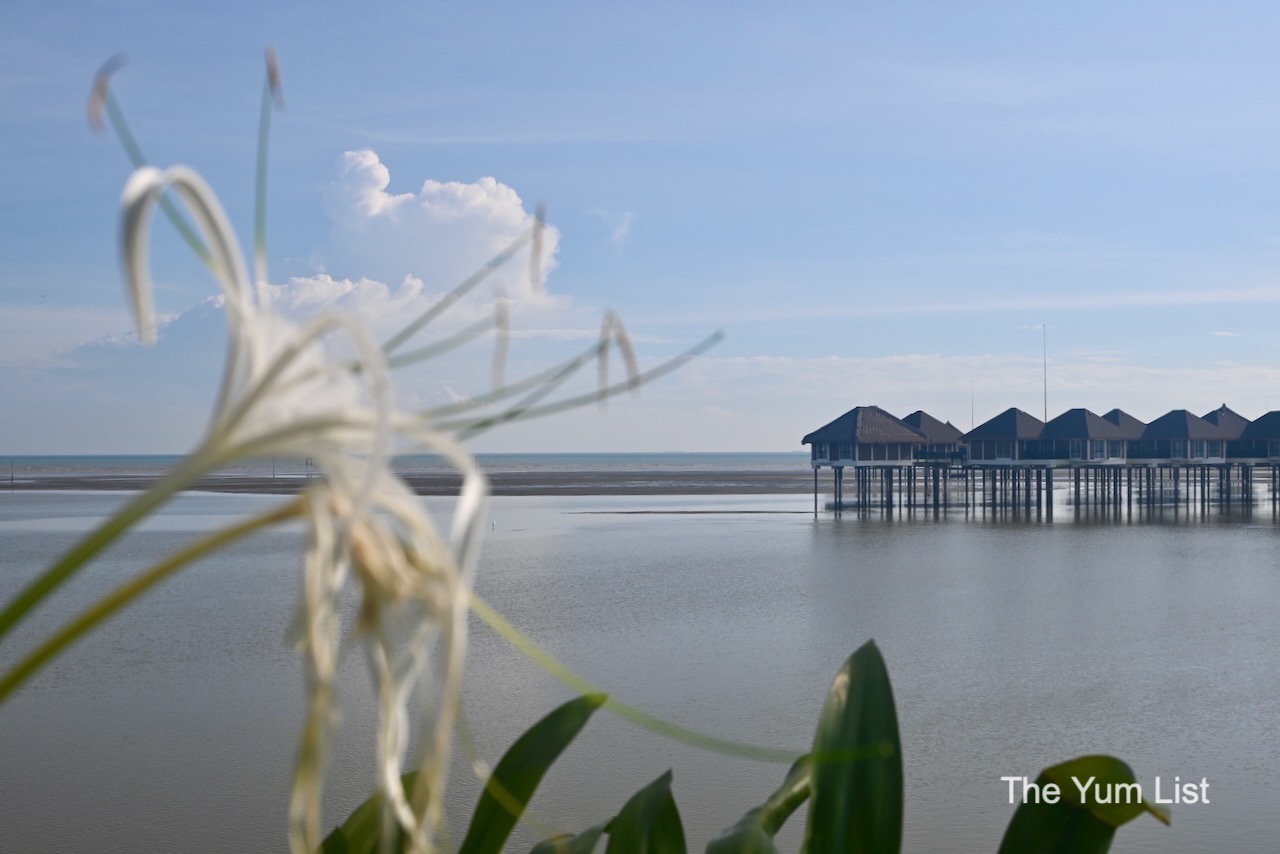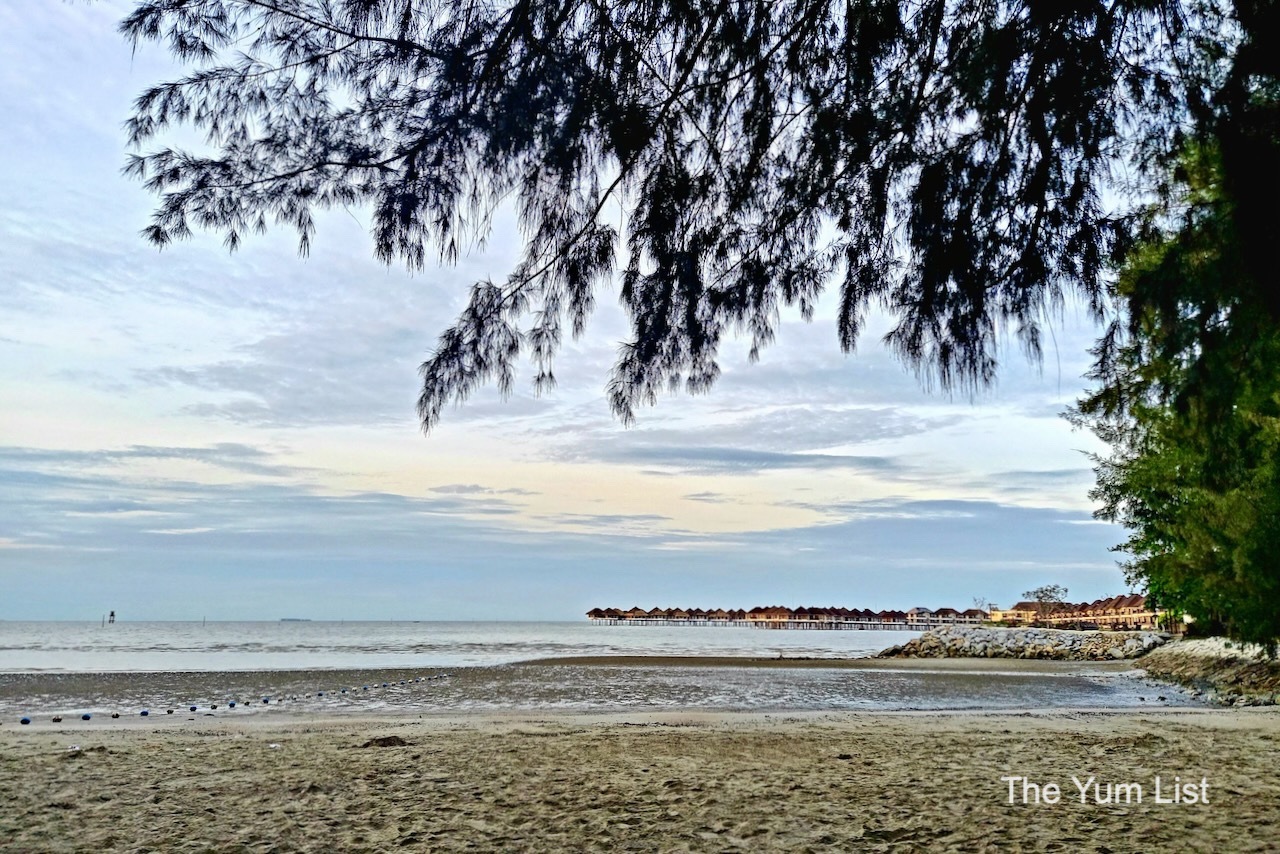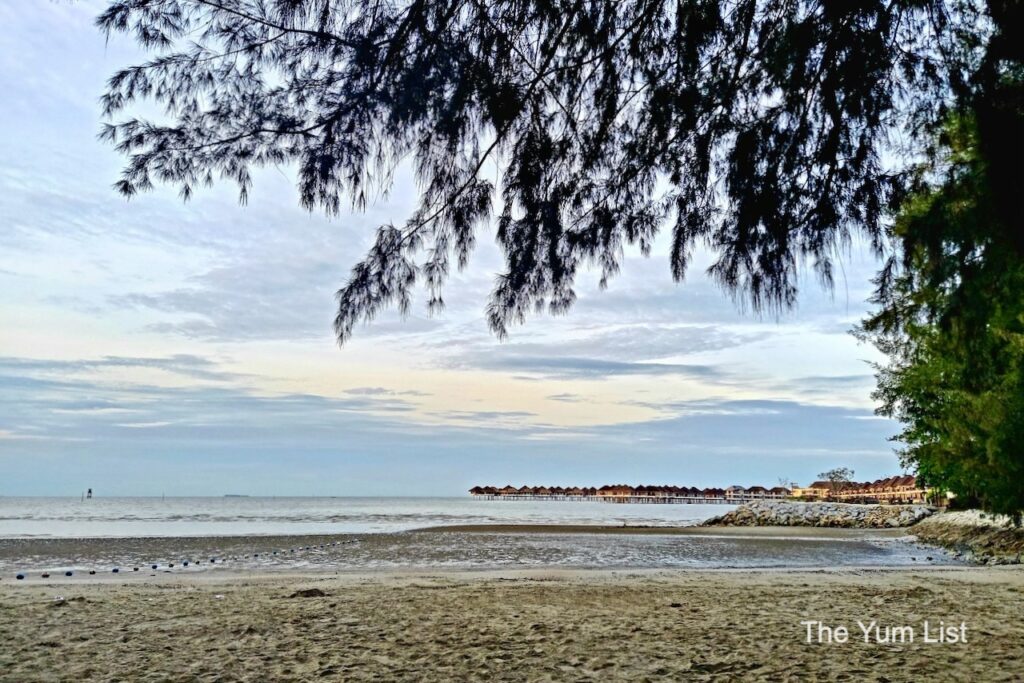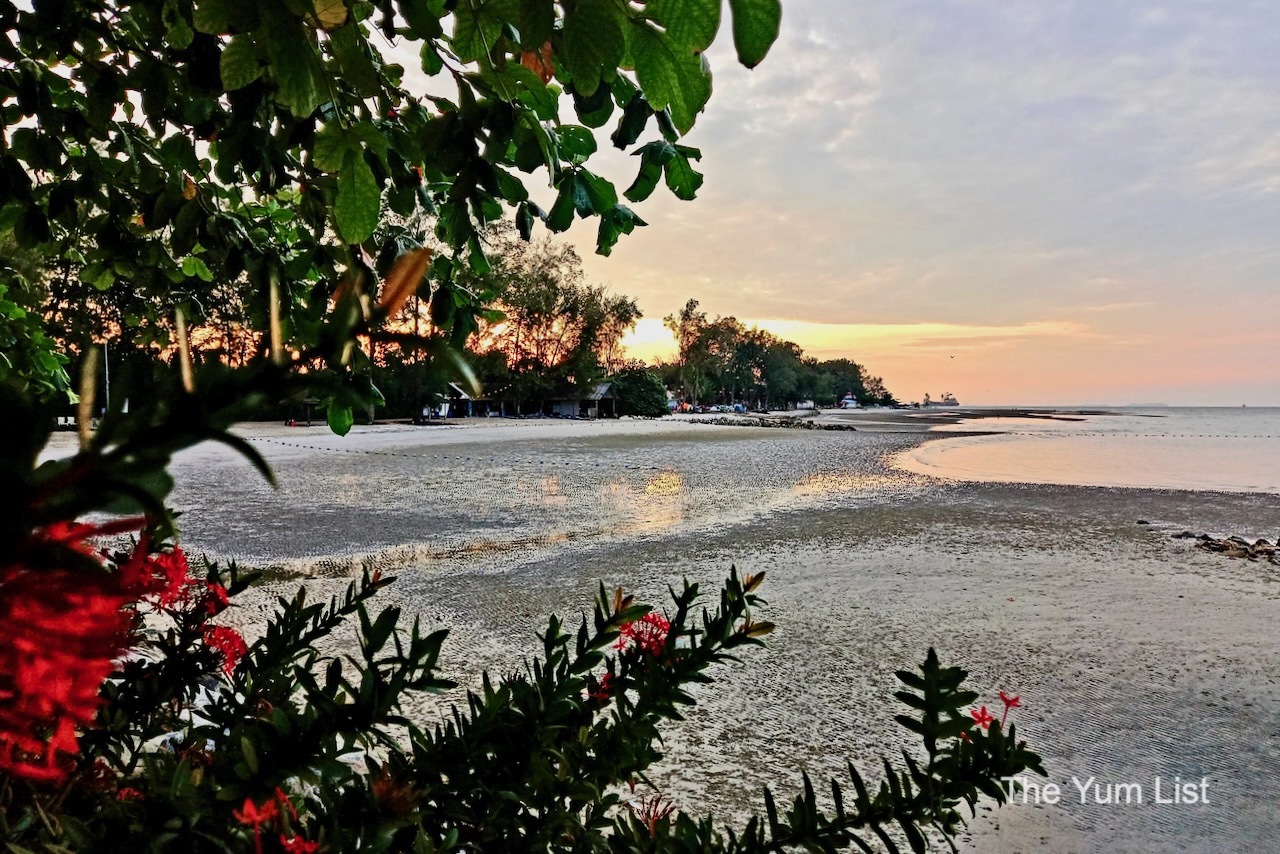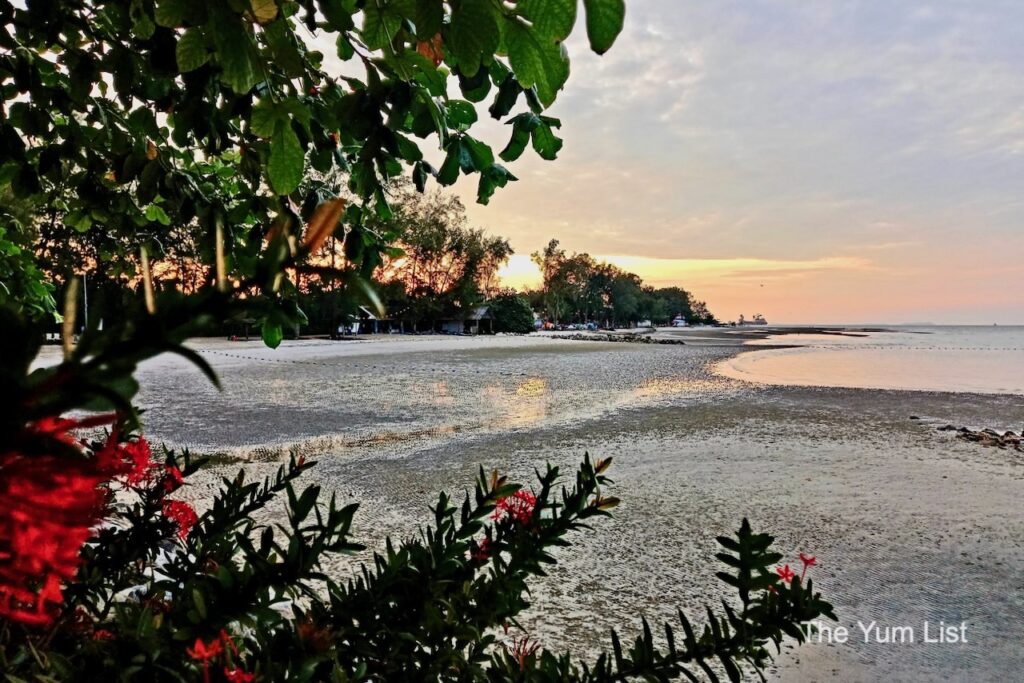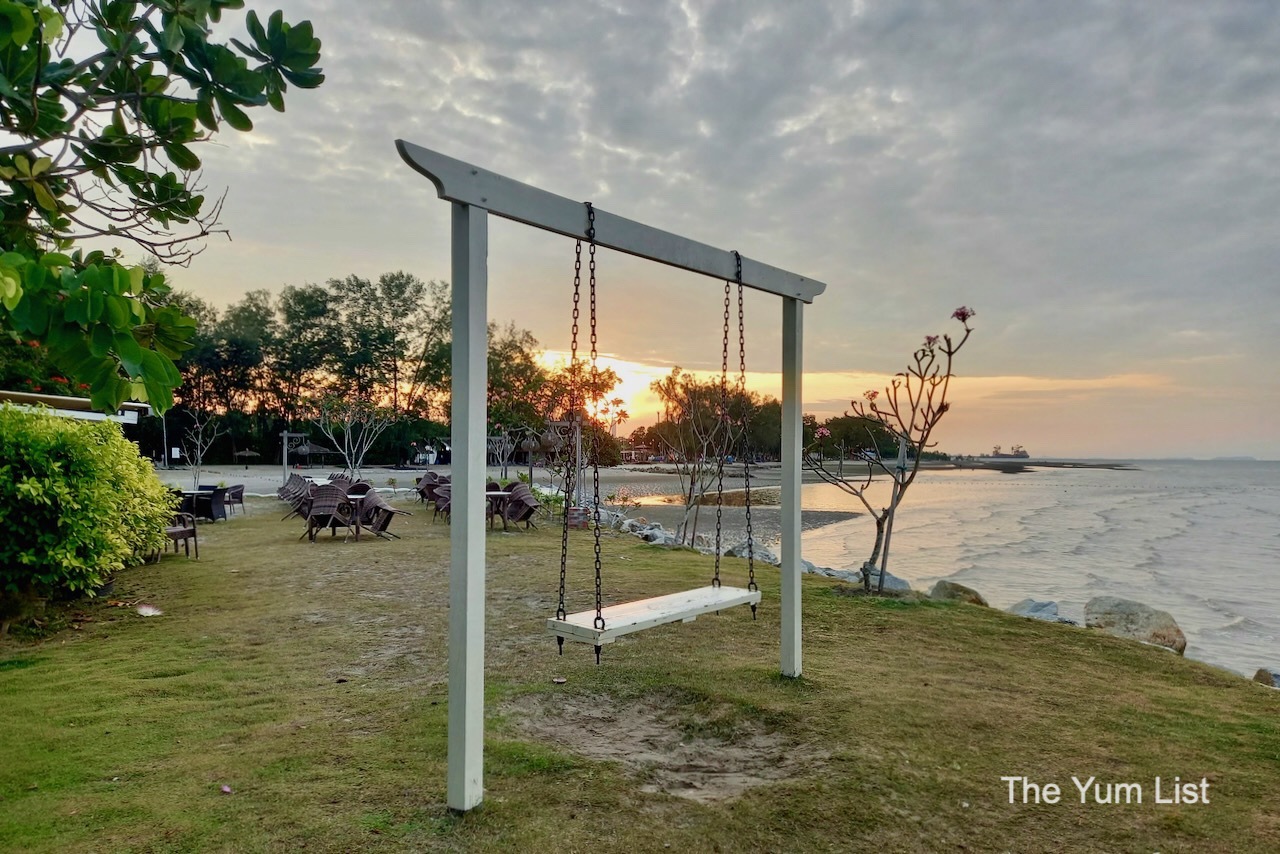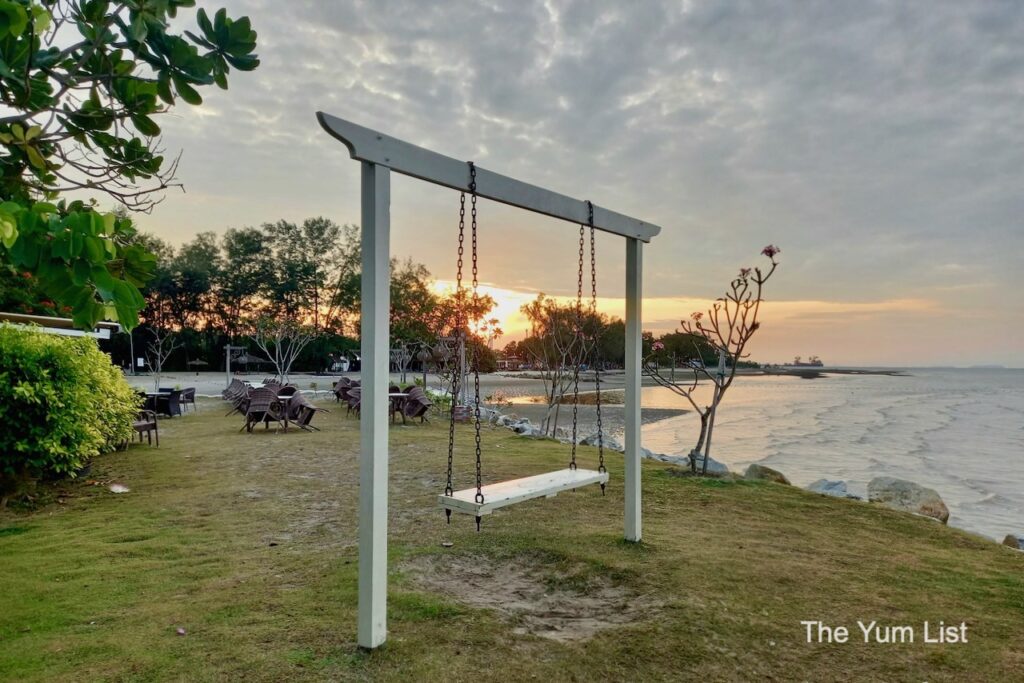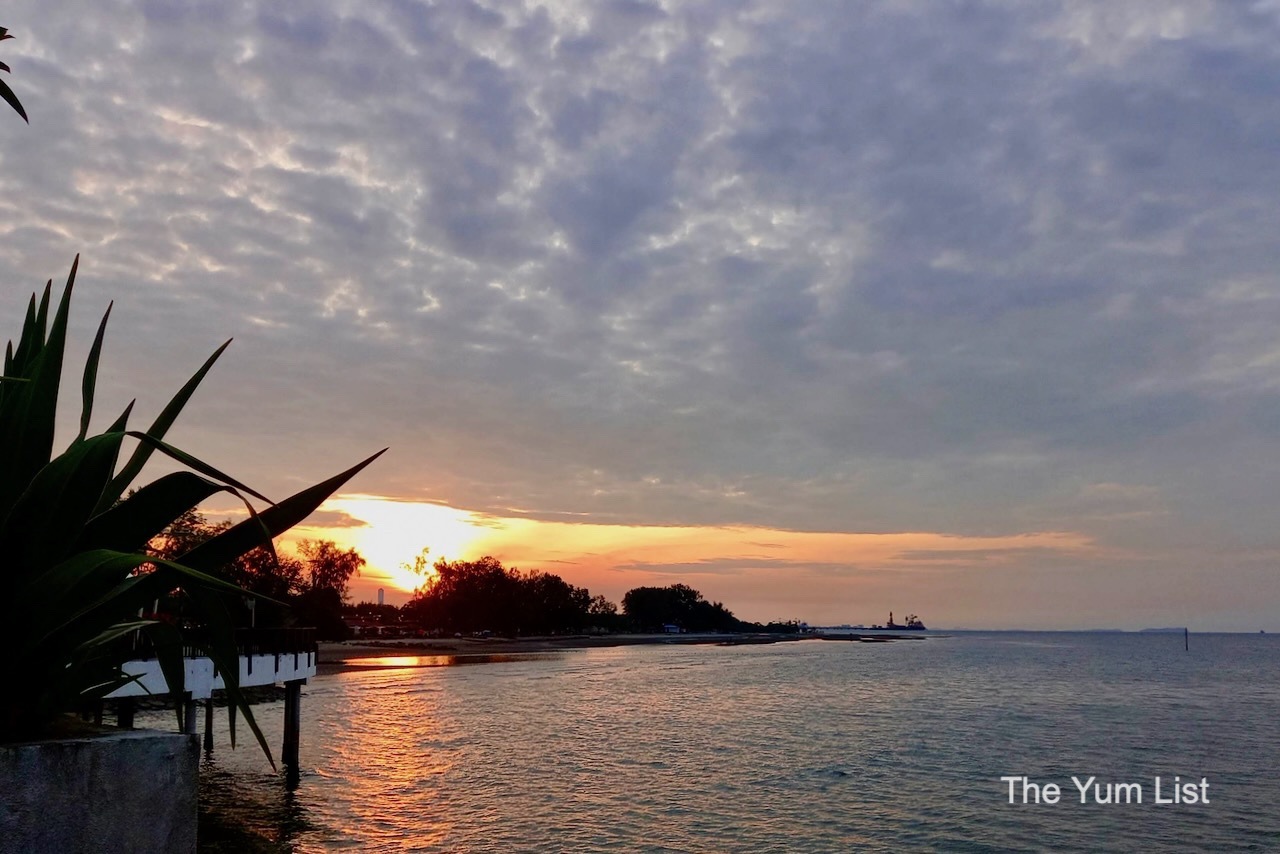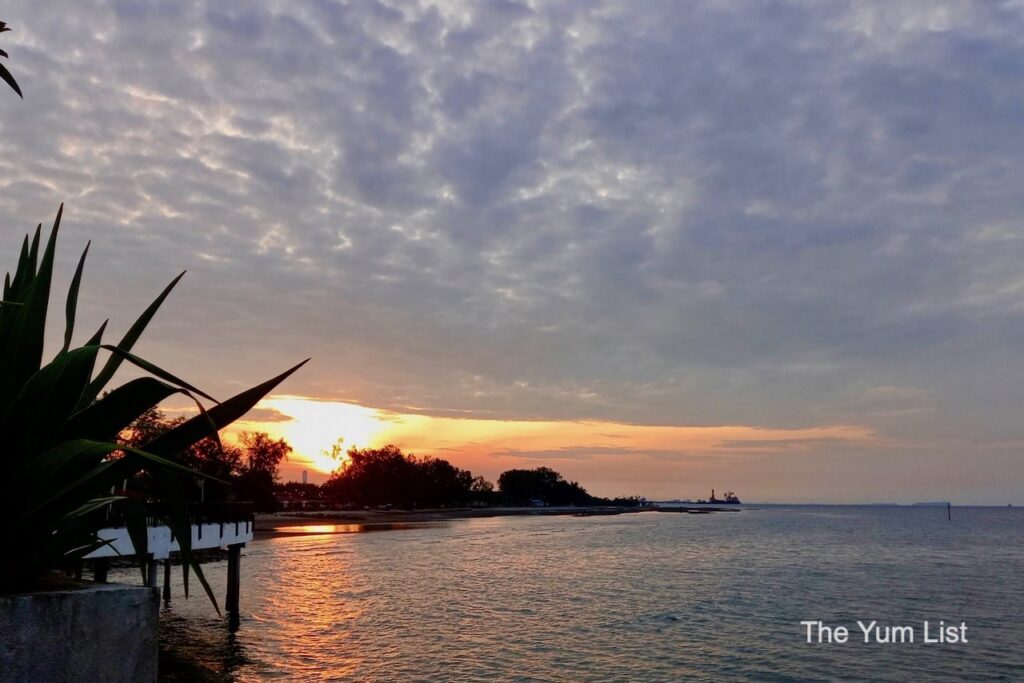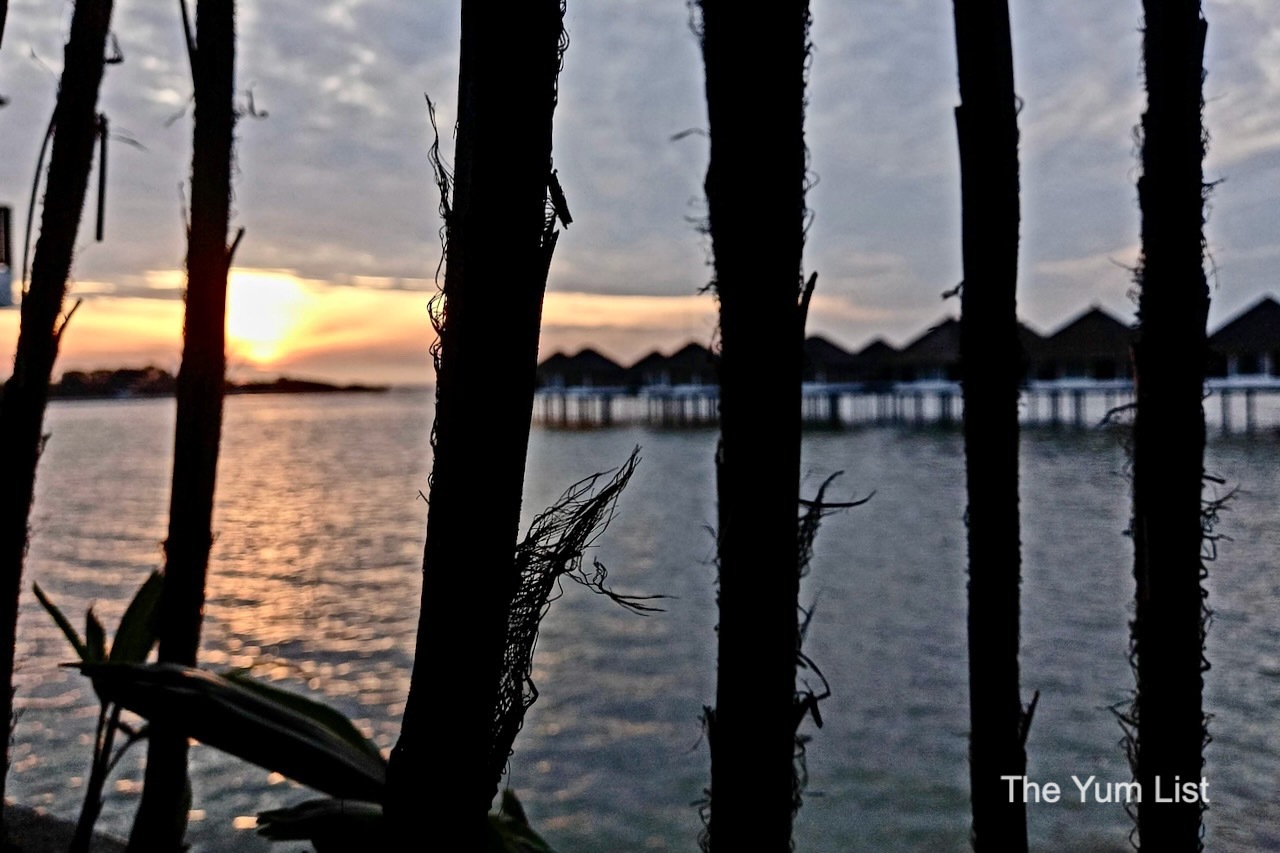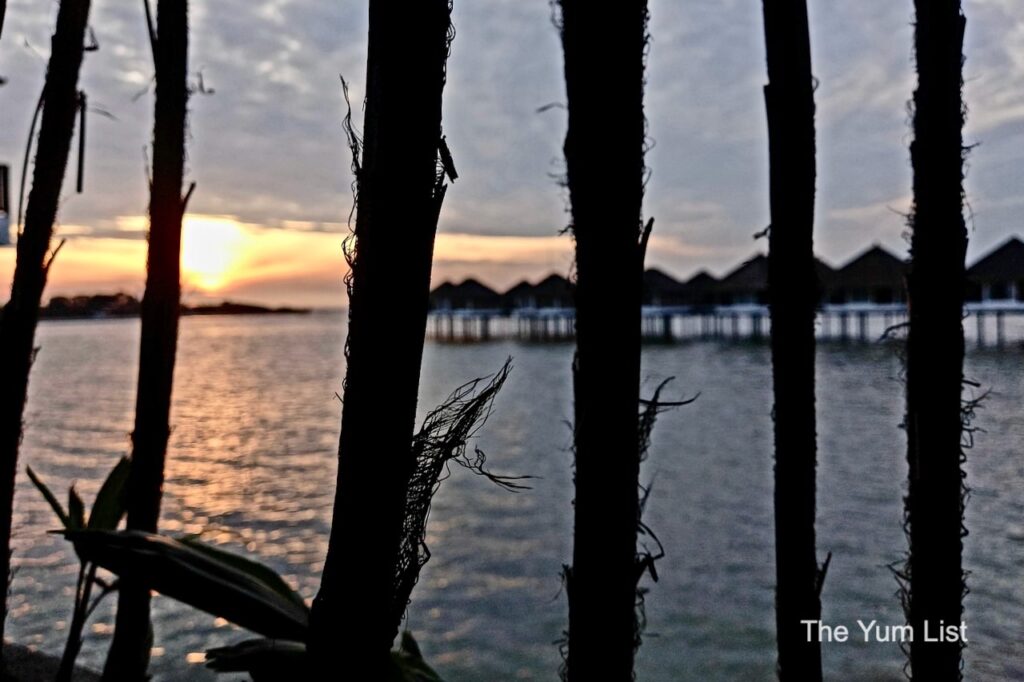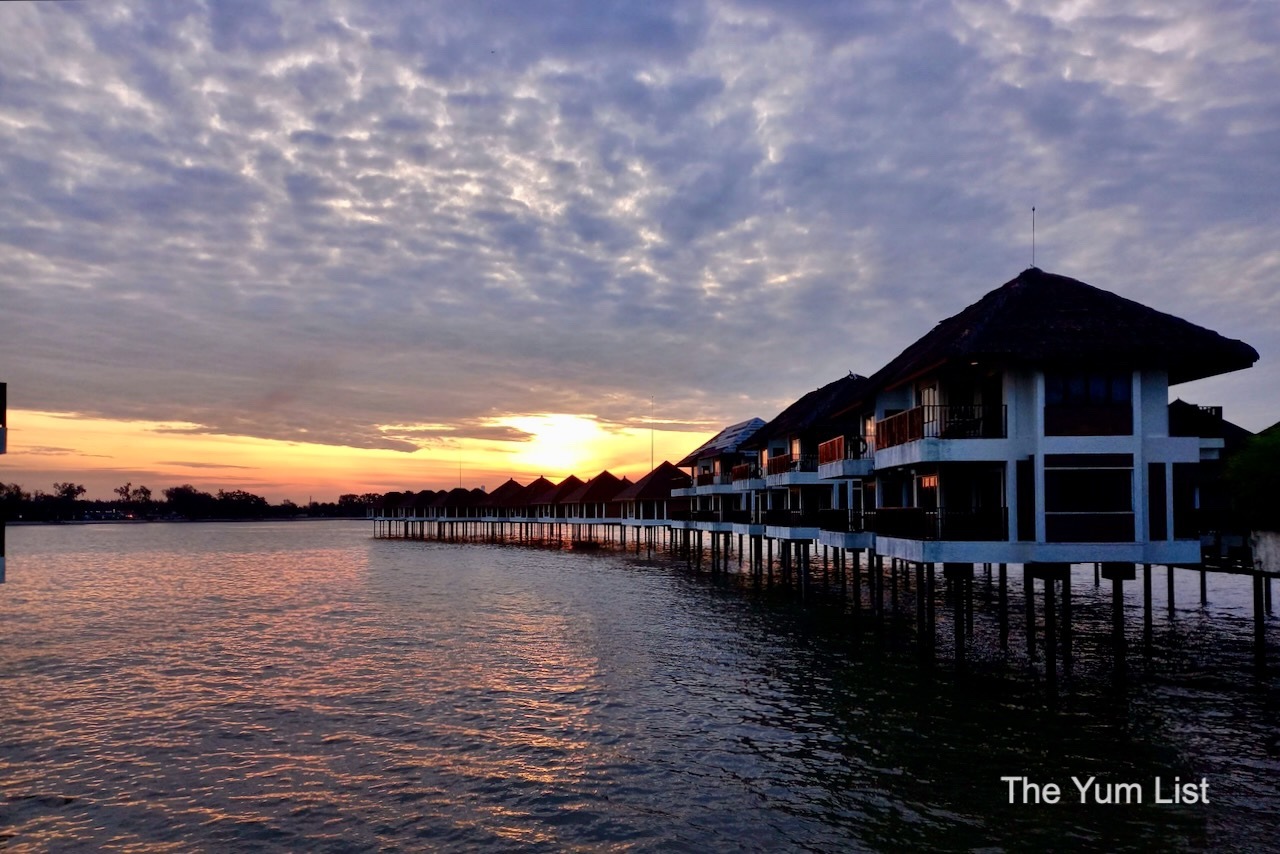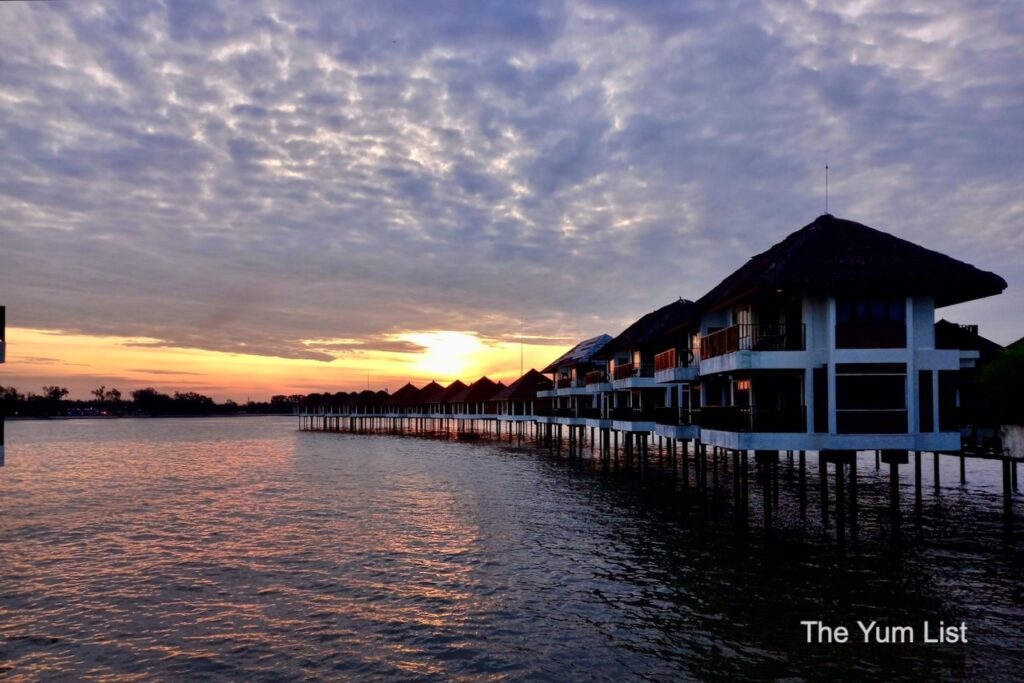 Malaysian Mangrove Tour
Our private mangrove tour guide, Ragu Natha, meets us in the hotel lobby. One of Avani's shuttle buses takes us to the Bagan Lalang Sepang jetty, where we are helped on board our boat by Captain Zaini. Our two-hour trip up the river today will end up being our favourite part of our holiday, in large part due to Ragu and Zaini's enthusiasm and knowledge of the area. Avani Sepang Goldcoast Resort has an enviable location near the mouth of the Sungai Sepang Mangrove. If like us, you love geeking out over David Attenborough documentaries and want to learn more about Malaysia's precious coastal ecosystems, a mangrove tour will be the highlight of your stay.
These intensely beautiful tidal estuarine forests store more carbon than land-based forest systems and are responsible for much of the water filtration processes in our natural systems. Essential breeding grounds for river and ocean fish, as well as a wide range of prawns, crabs and other crustaceans, our mangroves are necessary for replenishing species' numbers and helping to offset the damages of global overfishing. As well as their abundant biodiversity, Malaysia's mangroves also protect coastal communities against extreme weather events. As an ecosystem, our mangroves are our climate-change warriors, fighting on all fronts.
The Sungai Sepang estuary remains largely untouched. Sporadically dotted with quaint little fishing piers and two-story shacks for hire, a boat trip on this river feels like stepping back in time to an era of more nature-based living. Human intrusion here is limited. When we pass an occasional group of weekend fishing hobbyists in one of the huts, their feet up as they quietly chat next to their waiting lines, they wave hello. They are predominantly after prawns, catfish and grouper. There is a friendly, kampung vibe to this isolated, temporary community. Puttering upstream, we spot a tiny cross-river ferry, able to transport a few motorbikes and maybe a car for the bargain price of a few RM. The alternative is a very long round trip, circumnavigating the river, ensuring minimal encroachment from traffic.
At low tide the mangrove roots are exposed to the air, revealing parties of mudskippers, electric blue crabs, and numerous insect life skittering across the nutrient-rich mud. It is the best time to visit, and you are guaranteed to see a plentiful cross-section of mangrove life. Zaini grounds the boat at a bend in the river, and we watch as alien-like mud skippers jump and skitter across the sediment. Above, the tree canopy is thick and lush, with older-growth trees present throughout. It is one of the healthiest mangrove systems I've seen. The trees are glossy and dense, the branches heavy with seed pods. Further upriver, swarms of small fish leap from a patch of water, hinting at a large barracuda below. On the banks, tribes of macaque monkeys forage through the root systems, looking for dropped fruits. They scatter at the sound of the boat. In their world, they are not yet used to human interference. Using their tails as tools, they fish for crabs in the exposed mud. Shoving their tails down the open crab holes, they quickly wrench the crabs free and crack them open. The pincer pinch on their tails worth it for the tasty flesh within.
Ragu mentions there may be crocodiles in the river. He manages to keep a straight face for a full five minutes before collapsing in giggles. Expecting a more wide-eyed response and perhaps a little terror, he realises two of his three visitors are Australians – not strangers to seeing crocodile warning signs along estuarine systems. In a dramatic twist of irony, we look over at the bank and spy a full adult saltwater crocodile sunning himself on a sandy beach. Stunned, Zaini cuts the motor, and luckily we all have cameras at the ready to capture this rare pre-historic predator. In a sudden flurry, the croc lunges into the water. We spy a last swish of his tail before he disappears below the surface. Able to hold their breath for more than an hour without bubble traces, we nervously wonder where he has swum to. Even we Aussies are a little wary. Ragu shakes his head as he incredulously tells us he's 'Never seen one in this river before! First time! You are very lucky.' He and Zaini laugh in disbelief. 'The Aussies bring the crocodiles.'
The Mangrove Tour is a birdwatcher's delight. We spy bright blue kingfishers, brown kites and eagles, and plenty of graceful white herons. We stop twice to watch different families of macaque monkeys. Their hierarchical social structures vastly differ among the groups. One is made up mainly of young males, and aggressive territorial fights break out over prime food-hunting positions. The other, quieter group is made up of more mothers with young babies. We spy one mum with a very fresh new infant. Still wet, it instinctively clutches to its mother as she grooms it and fluffs up its newborn hair.
New life is abundant in this forest. We do our little bit to help, harvesting a handful of ripe mangrove seedpods and planting them in a sparse patch of tidal mud along a tributary. Captain Zaini is practised at spotting which seedpods to pick, showing us that when they are ready, the top cap twists neatly off, exposing a clean point underneath, ready for sprouting. Slow growing, the mangroves may take up to a year for the new shoot to reach 60cm. Largely absent of the usual plastic debris that litters many of Malaysia's beaches and rivers, the question remains: for how long will this marine environment survive in its present state? Visiting the area and learning about its fragile ecosystem and the vital role these mangrove biomes play is a tremendous experience. Without them, the future impacts of climate change will be far more severe, and the species they host will become threatened or possibly endangered. We all can play our part in protecting these old estuarine forests.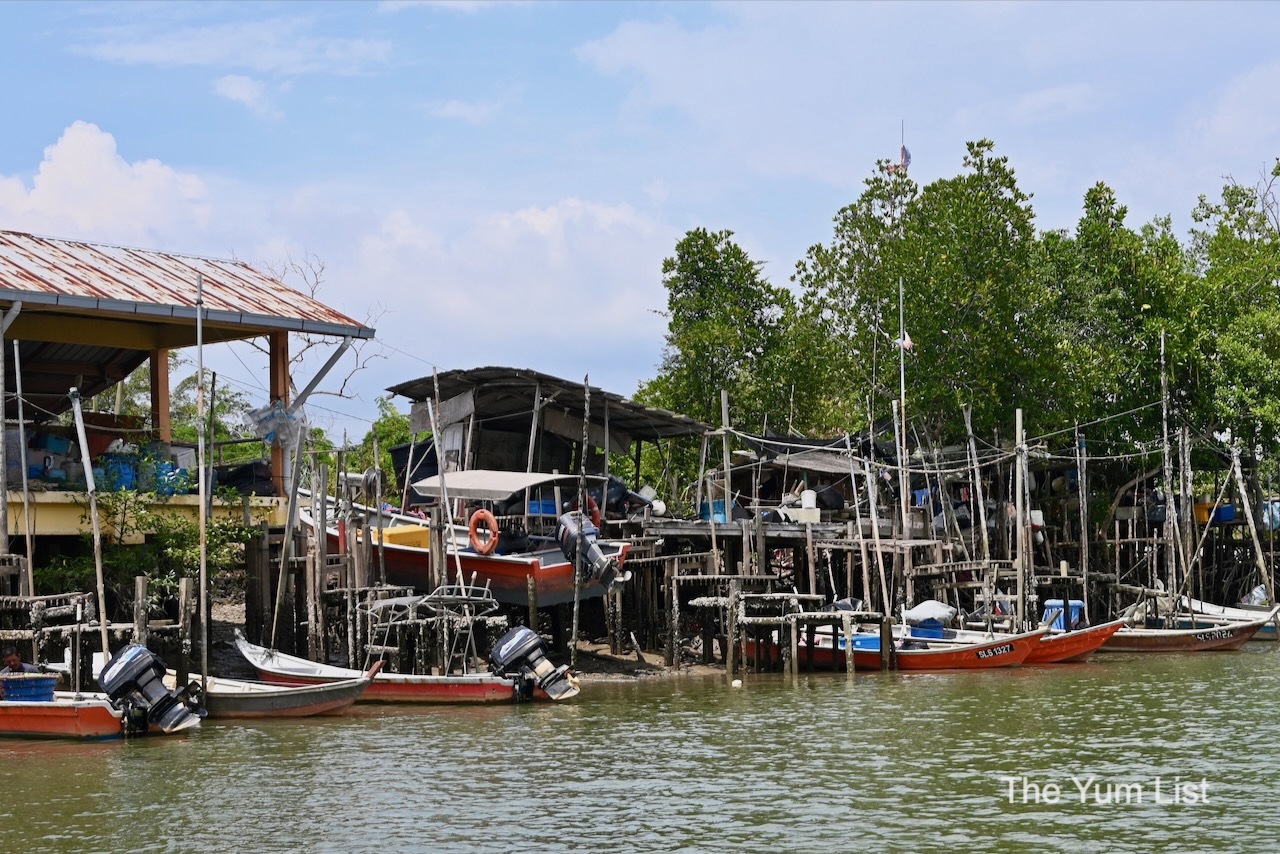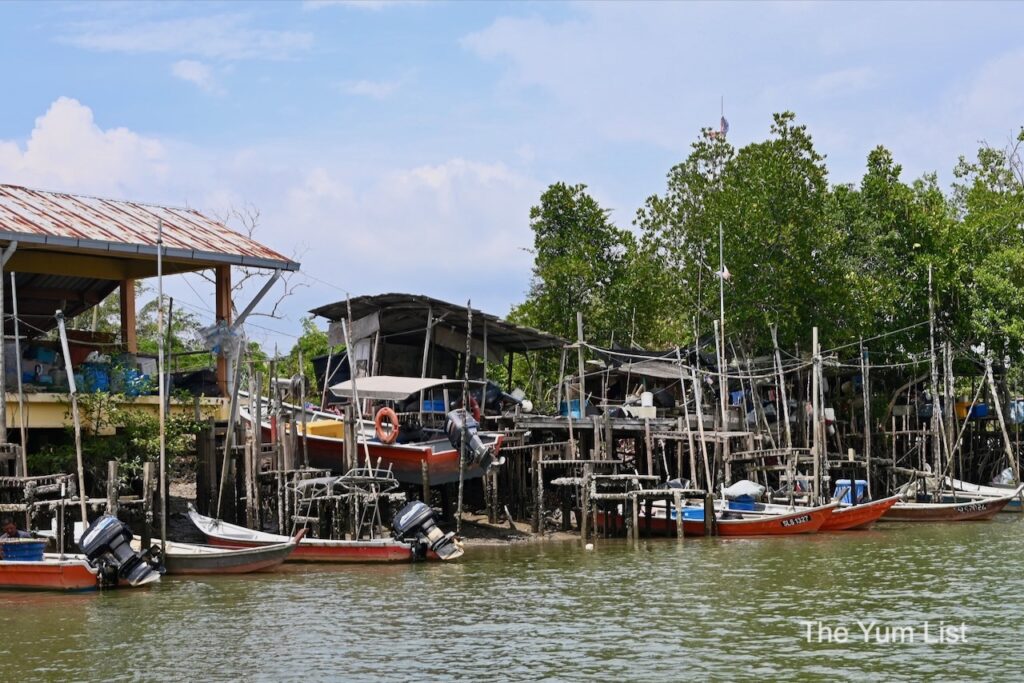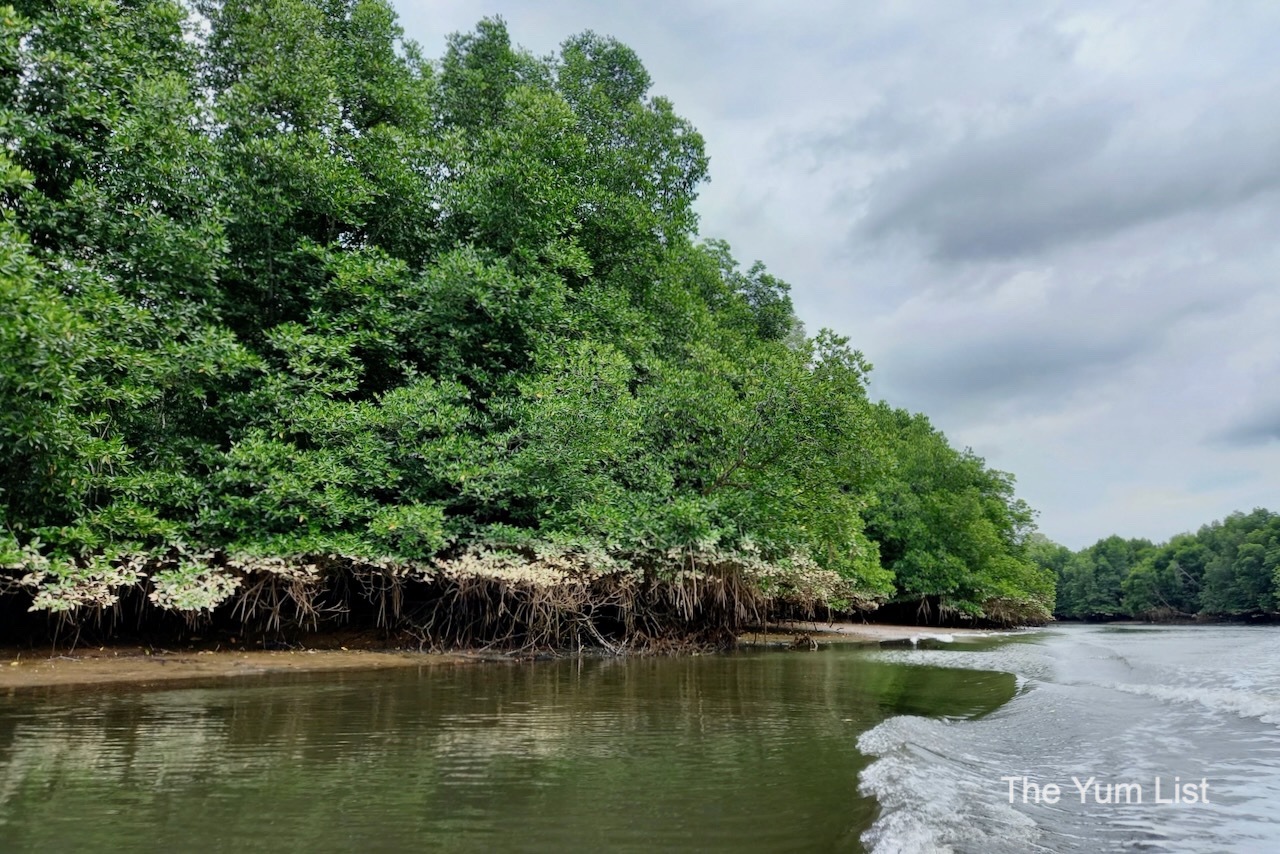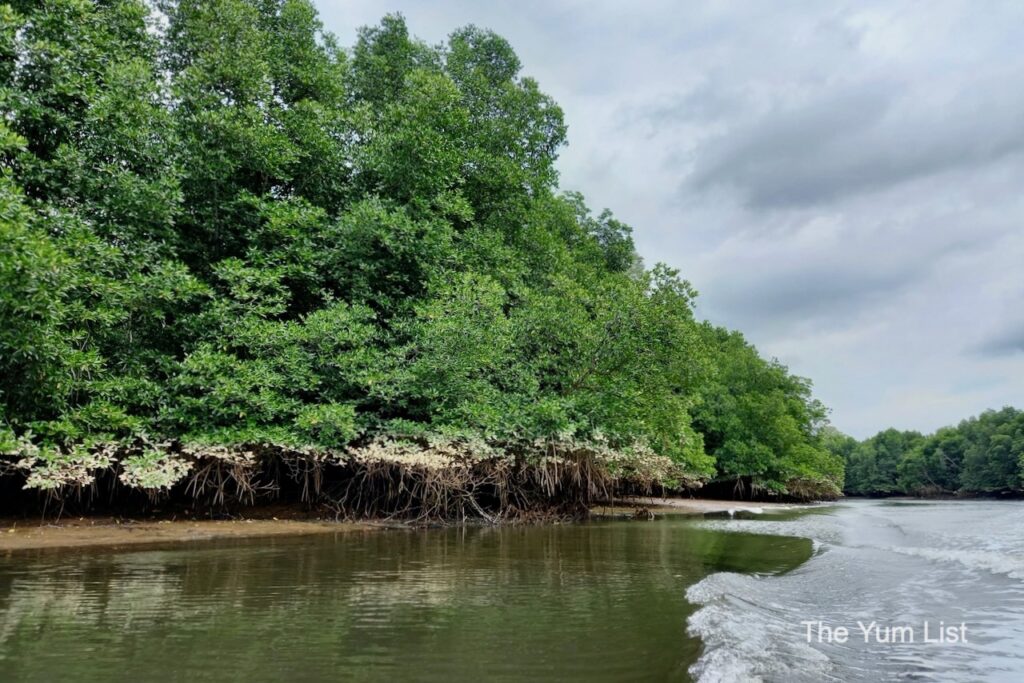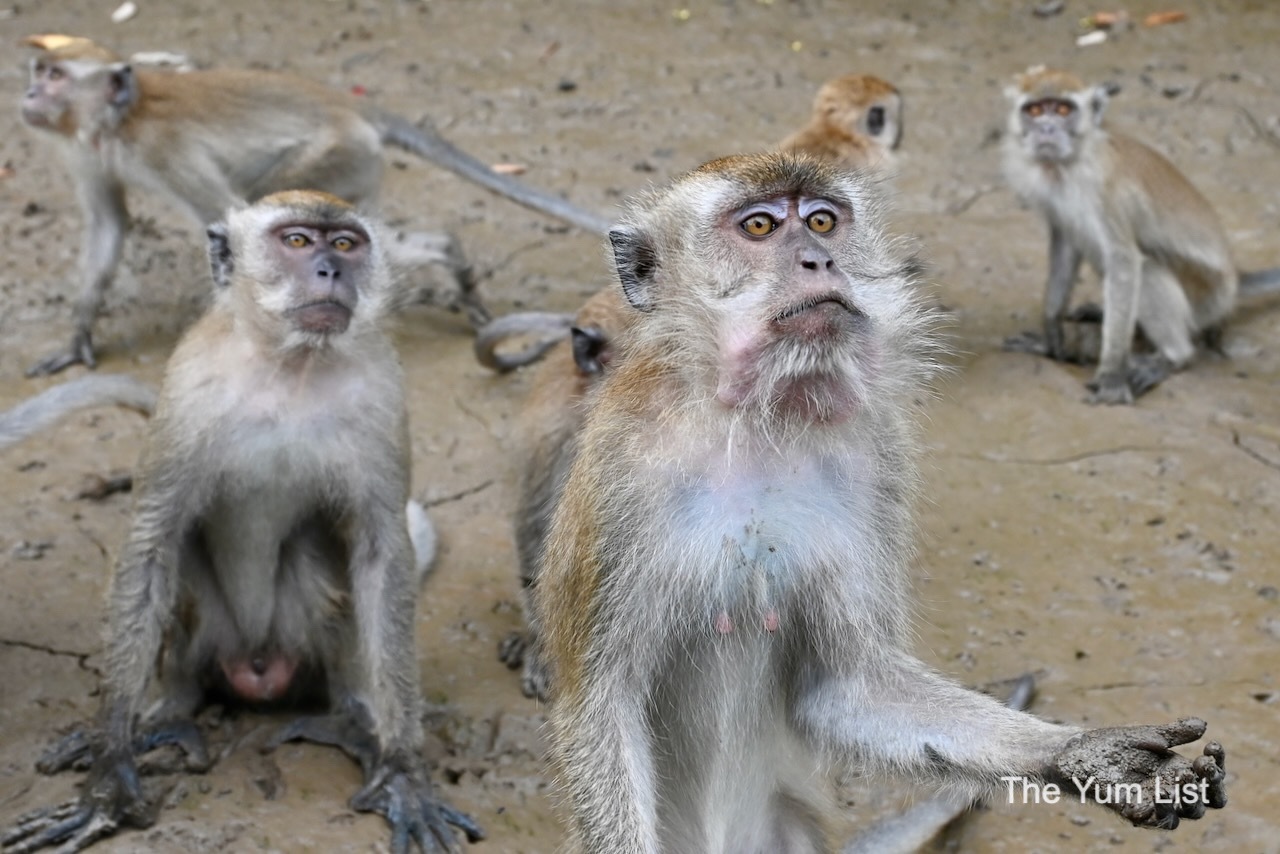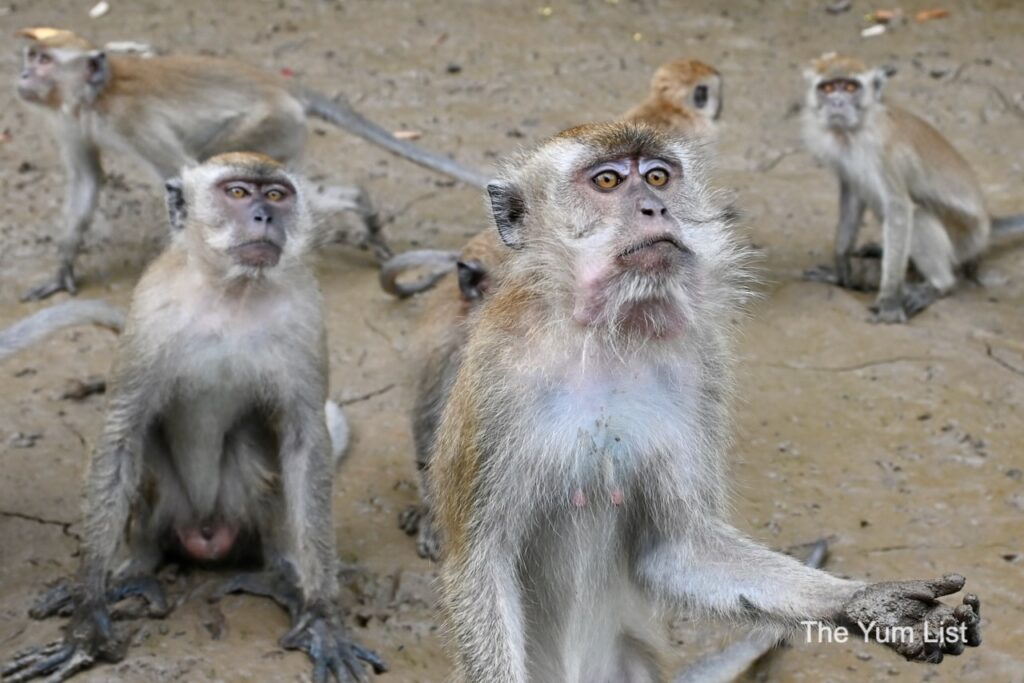 Corporate Social Responsibility
While the palm-leaf thatched roofs of the villas are charming, adding a laid-back island aesthetic to the resort, they are slowly being replaced by shingles and insulated ceilings to cut down on air conditioning needs and associated emissions. The newer ceilings also guard against insects, reducing your need for the use of repellents. Newly painted in crisp whites and marine greys and blues, they have a modern, dramatic, yet tasteful feel. The team are also investigating rolling out some new waste-reduction initiatives, with the aim of working towards a plastic-free future. Better late than never, but in the meantime, do bring your own refillable water bottle and bath products as everything offered on-site is still single-use plastic. The adjoining beach is cleaned by hotel staff twice a week, helping to prevent any waste from entering the precious local mangrove ecosystem.
Further suggestions for staying at Avani Sepang Goldcoast Resort
When booking a getaway to the closest beach to KL, we recommend requesting a villa on one of the tips of the palm tree fronds, or at least towards the end of a frond, for the best-uninterrupted views. Guests located closer to the base of the palm tree are more likely to look upon their neighbours, which may be a good option if you're staying in a larger group and require multiple villas. Villas in the 200-300s range have the best morning sunrise views, while villas in the 500-600s can enjoy better ocean and sunset views. On the northeast side, villas in the 800s look out towards the Sepang coastline and local beach. In contrast, villas in the 100s range come in two-story buildings, with four villas per building. If you prefer a higher outlook, these are your best choice. They are also closer to the pool, gym and restaurant, making them better options for younger families who aren't as keen to walk or cycle the lengths of the palm fronds to get to their rooms.
Not knowing what to expect, we packed light. But if we had our time again, we would have stocked up on gourmet goodies. With a little creative packing, you may not want to leave your over-water sanctuary. A three-bedroom villa has a dry kitchen, but aside from the fridge, you can request to borrow plates, cutlery, and glasses so that you can conveniently snack whenever you like (ice is chargeable). A picnic basket would be ideal, allowing you to spend your time lounging on your deck – the best seat in the house – nibbling on BYO cheese and charcuterie platters and sipping a nice bottle of wine (or order in-room dining). While we left doors and windows open much of the day during our stay, we didn't notice many mosquitos or bugs. However, we do suggest bringing repellant with you, as sandflies closer to the beach at dusk are not uncommon. 
Each day, we have a brief afternoon storm. The green-tinged skies paint the silty sediment-rich water in olive green. We shelter in our cosy villa amongst the fluffy beds and numerous lounges lining every wall and corner, soaking in the hygge vibes. We run a bubble bath in the mosaic-tiled tub and gaze at the spectacular sea views while we wait for the short storm to pass. The mammoth dining table would be fantastic for a rainy afternoon board games, mahjong, or cards. The clouds clear in time for sunsets of golden oranges, pinks and purples before giving way to clearer starry skies. Transformed by the onshore sea breezes and salt air, we are able to breathe a little more deeply here.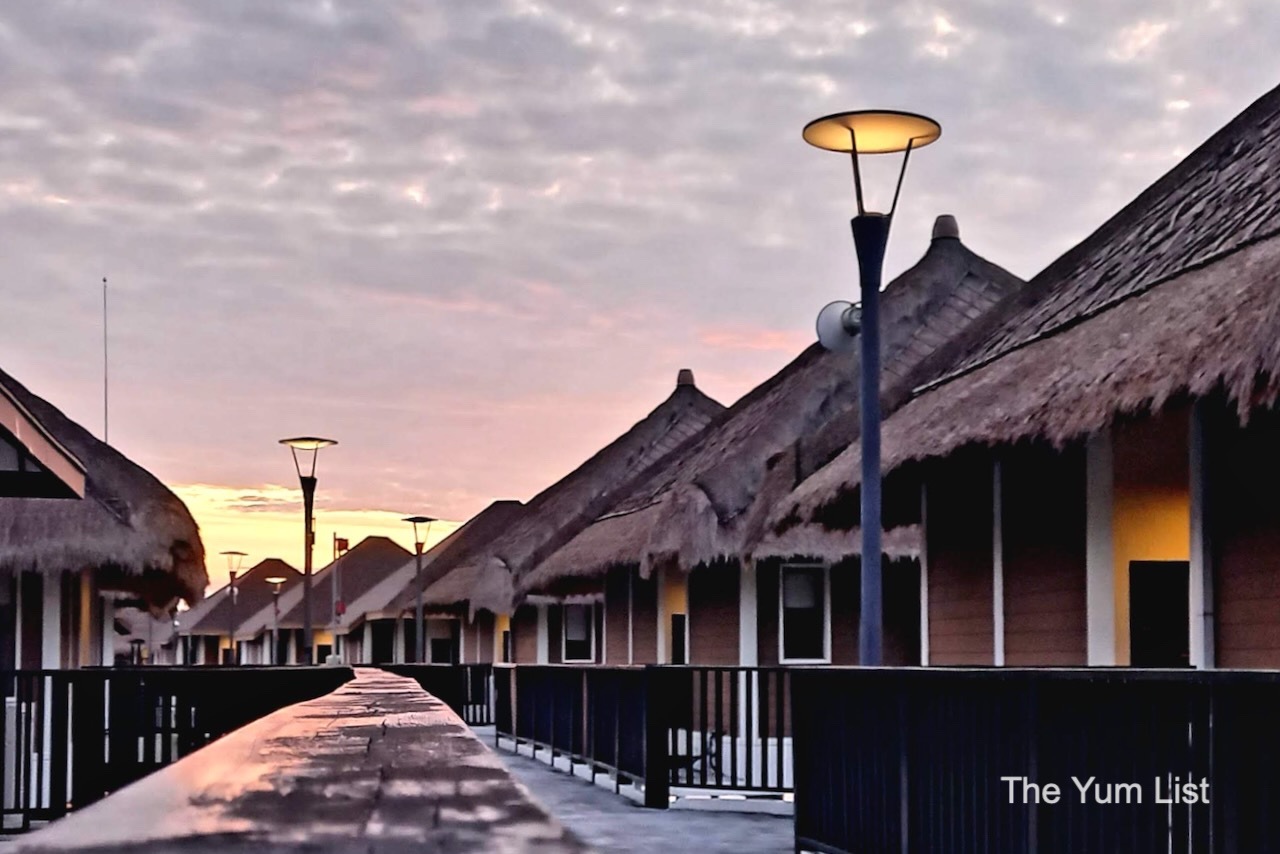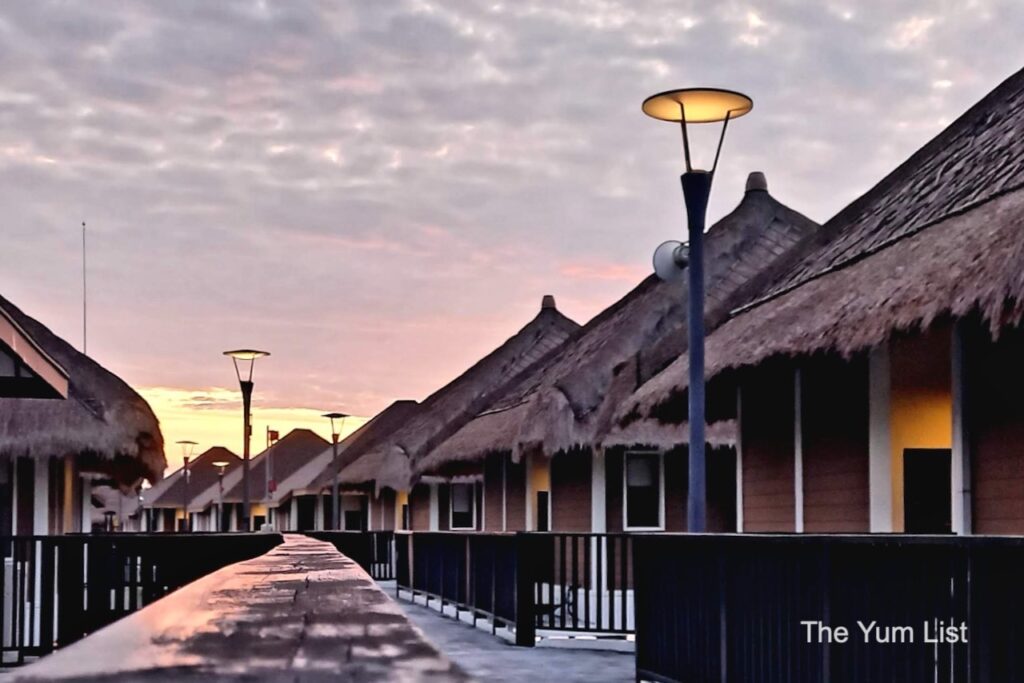 Reasons to stay at Avani Sepang Goldcoast Resort: closest beach to KL, The views, the sea air, and the deck are the winners of this trip, followed closely by our croc-hunting mangrove tour, our dining experiences at the Sepoi-Sepoi cafe and Hai Sang Lou Chinese restaurant, and those cosy, cosy beds. We all slept very well.
Avani Sepang Goldcoast Resort – Closest Beach to KL
67 Jalan Pantai Bagan Lalang
Kg Bagan Lalang 43950 Sungai Pelek
Selangor Darul Ehsan, Malaysia
www.avanihotels.com
[email protected]
+6 03 3182 3600
Find more accommodation articles here and stay up to date with the latest gourmet happenings in Malaysia here and here.