Avani Sepang Goldcoast Resort
Words & Photos: Monica Tindall
Room Interior Shots: Rich Callahan
All of these years in KL and I'm only just discovering a beach resort a little over an hour's drive from KL! (And, it's not Port Dickson.) Avani Sepang Goldcoast Resort lies in the quiet coastal community of Kampong Bagan Lalang. Without traffic, it's a cool 75 minutes to serenity. The resort is all over-water villas and the surrounding village a charm.
It's the highway for eighty per cent of the trip from the capital with the last few minutes spent winding through a sleepy town. Lined with green and dotted with small homes, there's only the occasional chicken causing road delays. The striking difference to the busy city we've just come from is a welcome launch to the weekend.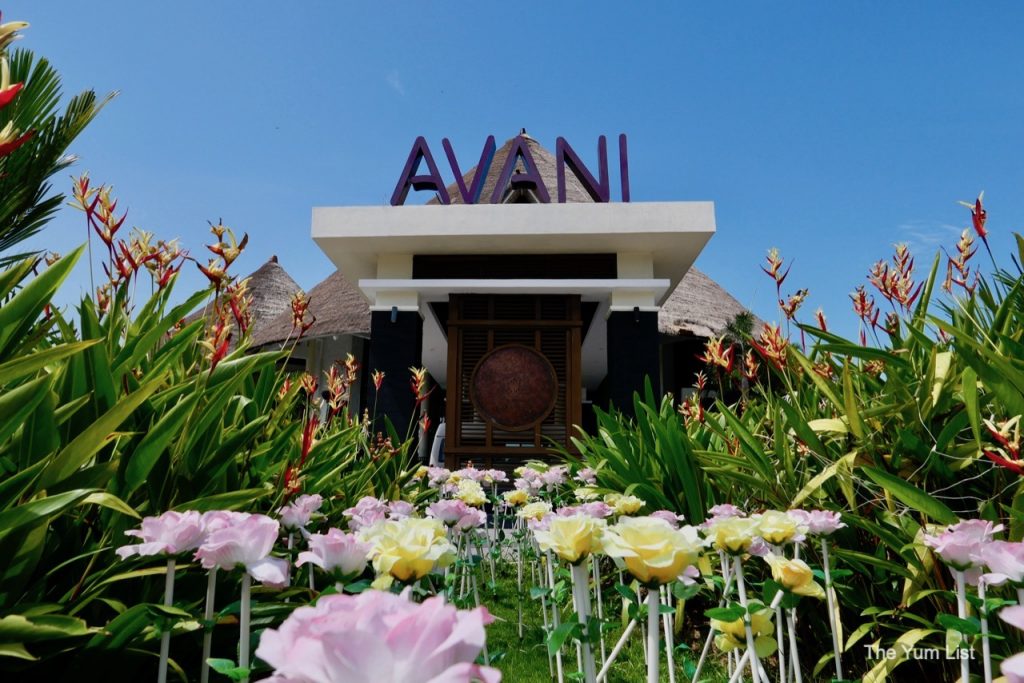 Avani Sepang Goldcoast Resort
Bordered by two beaches, Avani Sepang Goldcoast Resort makes the most of the shore and the sea. The lobby, function halls, some restaurants and the activities centre are built on the land. The rest of the resort extends out in a palm-frond shape over the water.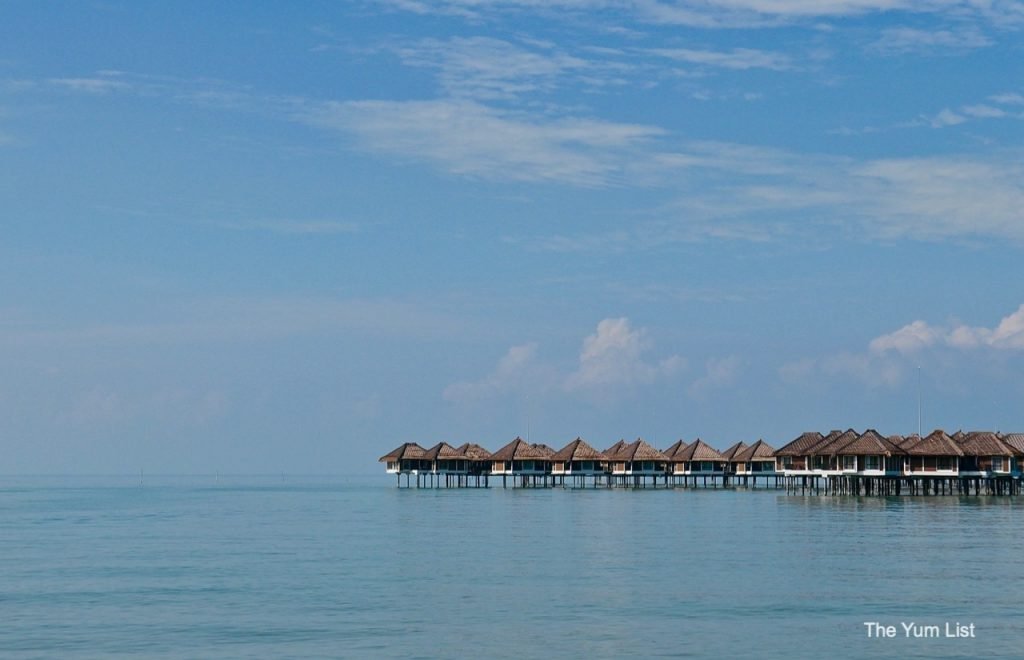 Rooms
All lodgings are over-water villas, so there are no bad rooms in the property. Ranging from the entry-level superior room to three-bedroom villas, there's something to cater to multiple family sizes.
The bedroom and living area open up to a private balcony, set with a table and chairs overlooking the sea. With the fresh sea breeze, we easily pass hours here. The lounge area indoors has a ceiling fan lessening the need for air conditioning. It allows us to spend most of the time with the windows wide open, inviting the natural draft from the water.
The two most important features, the bed and the shower, both get a thumbs up. A frosted glass window bordering the shower streams plenty of natural light into the bathroom. Both the rain and hand-held shower have instant, high-pressure hot water. The bed is king-sized and made on a quality mattress with high-thread-count cotton. We get a great night's sleep in its embrace.
There's a TV and rapid Internet if that's your thing. Still, the dining and activities at Avani Sepang Goldcoast Resort keep us too busy to bother much with either.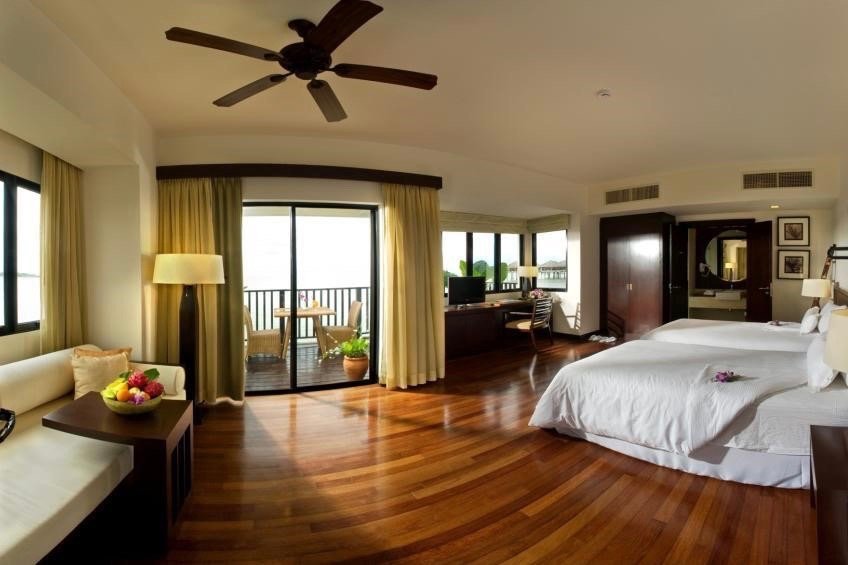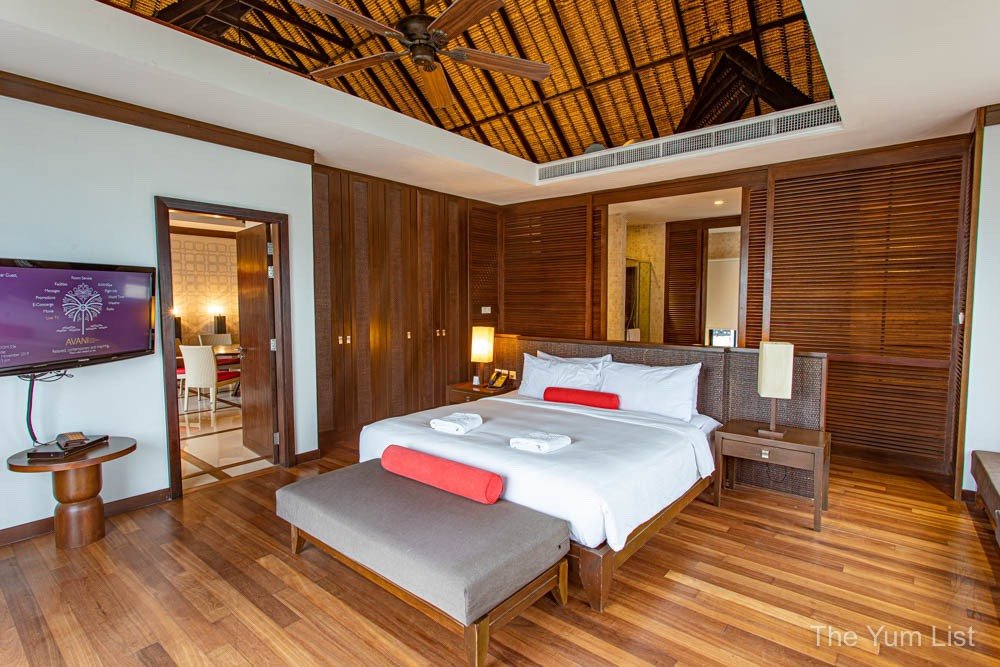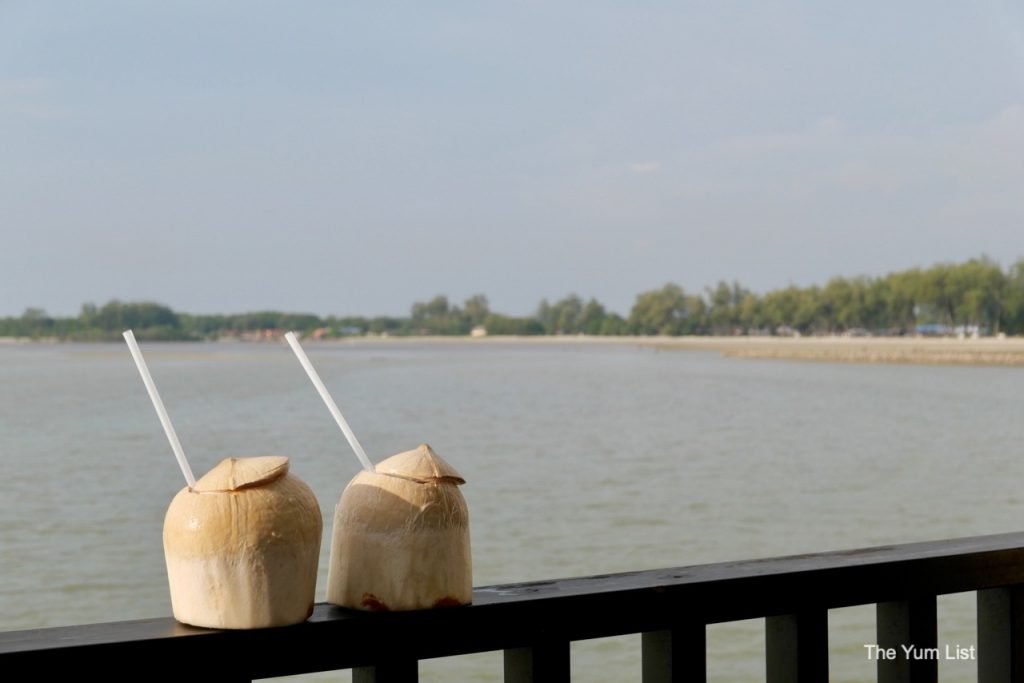 Dining
A handful of different food and beverage outlets catch the interest of guests, and reasonable prices keep them there.
Perahu
Perhaps the most spectacular of them all is Perahu – elegant dining by the sea – but more specifically, their romantic beach dinner. Guests booking this experience get a private gazebo on the beach with their own butler. A four-course meal including a bottle of Italian bubbly, a bouquet of flowers and a surprise performance (more on that here) is priced at RM250 nett per person. It is undoubtedly a fantastic way to celebrate a special occasion.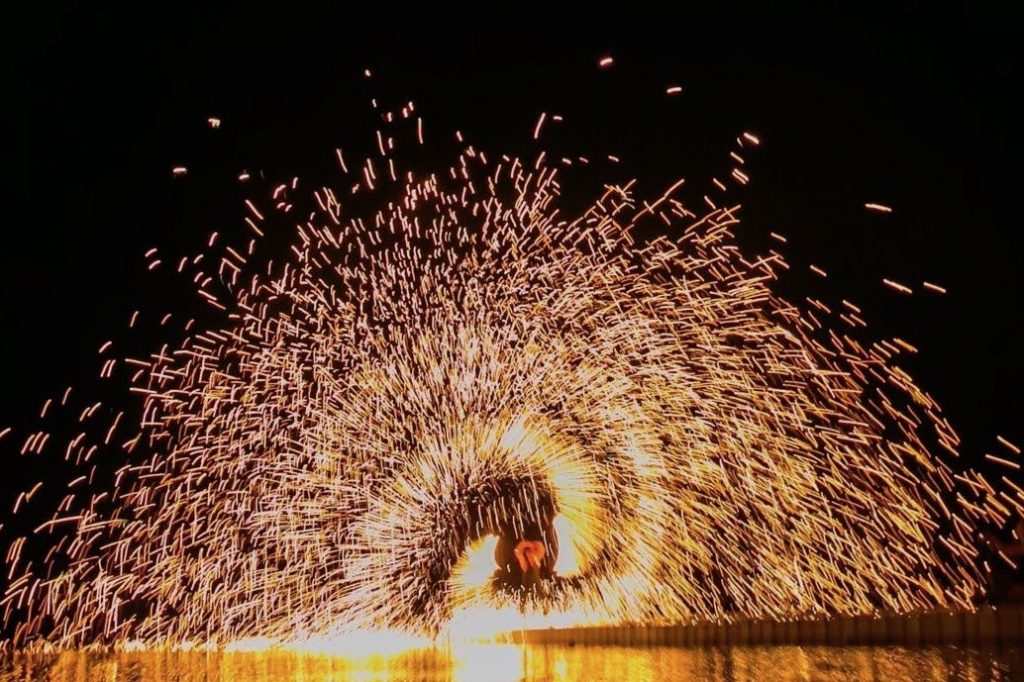 The a la carte menu in Perahu showcases a versatile kitchen. From traditional Malay dishes to prettily plated European recipes to pizzas, enchiladas and tacos, there's something to keep every family member happy. With advance notice, the chef is willing to whip up meals for specific dietary requests. In our case; healthy, gluten-free meals with loads of veg (pics below). It is evident here that everything is made with heart. The kitchen team seem to honestly care if you enjoy the food or not, and inject as much passion into the cooking as they do in sharing the details with diners.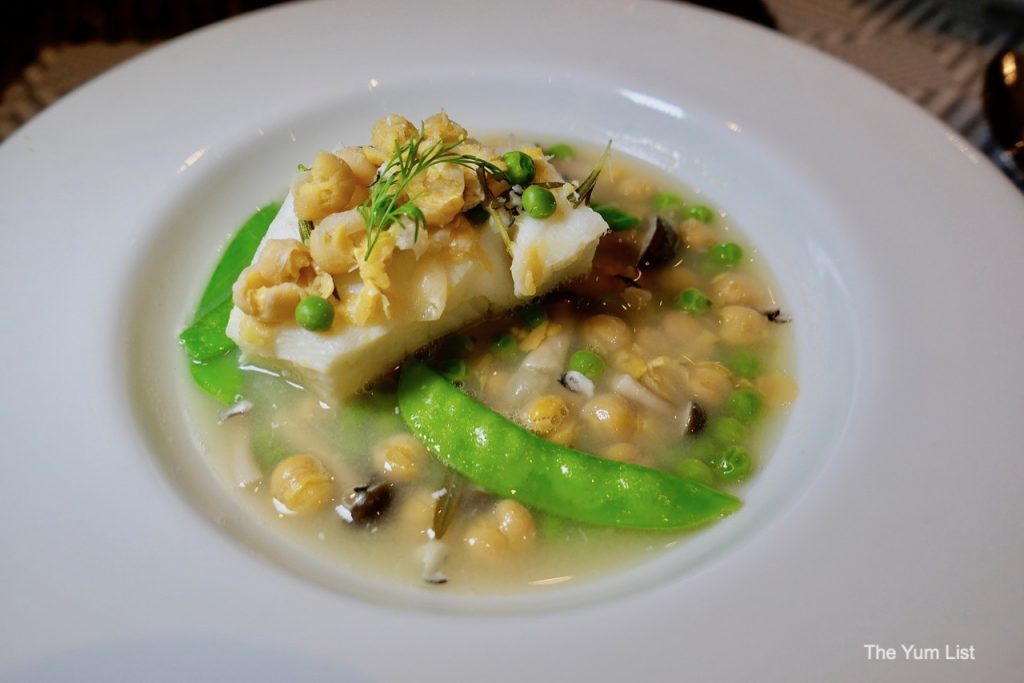 On Friday and Saturday nights, Perahu's seafood buffet is a hit. Costing RM75 nett for adults and RM35 nett for children, diners can enjoy unlimited amounts of local fish and shellfish hot off the grill. There's a whole lamb roast looking impressive on the rack and a massive bowl of Arabic rice catching the juices from underneath. A colourful array of salads and desserts support all the protein from the ocean and land that you can consume.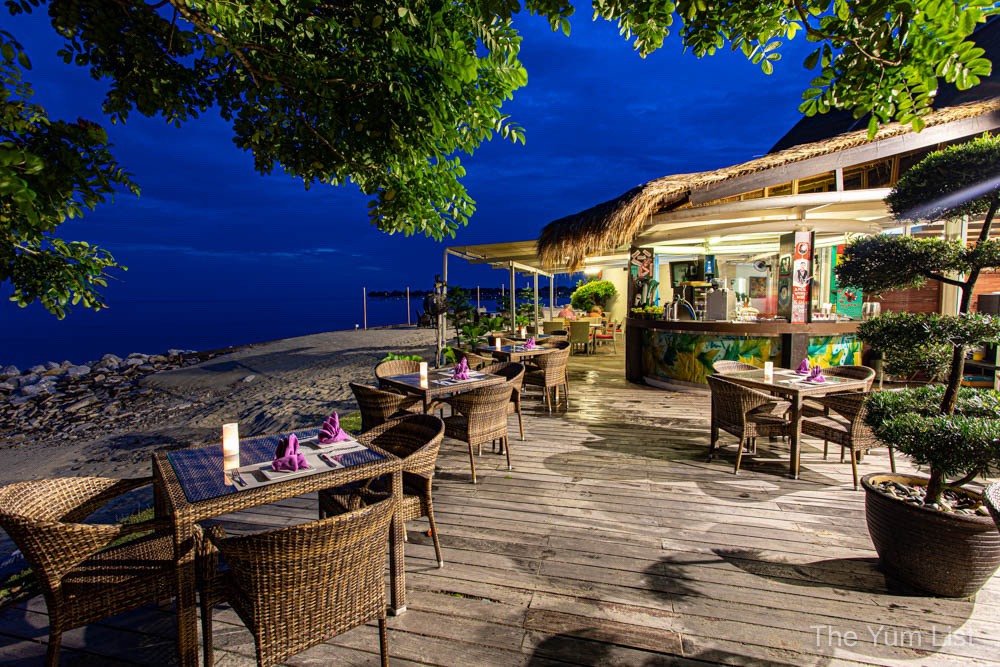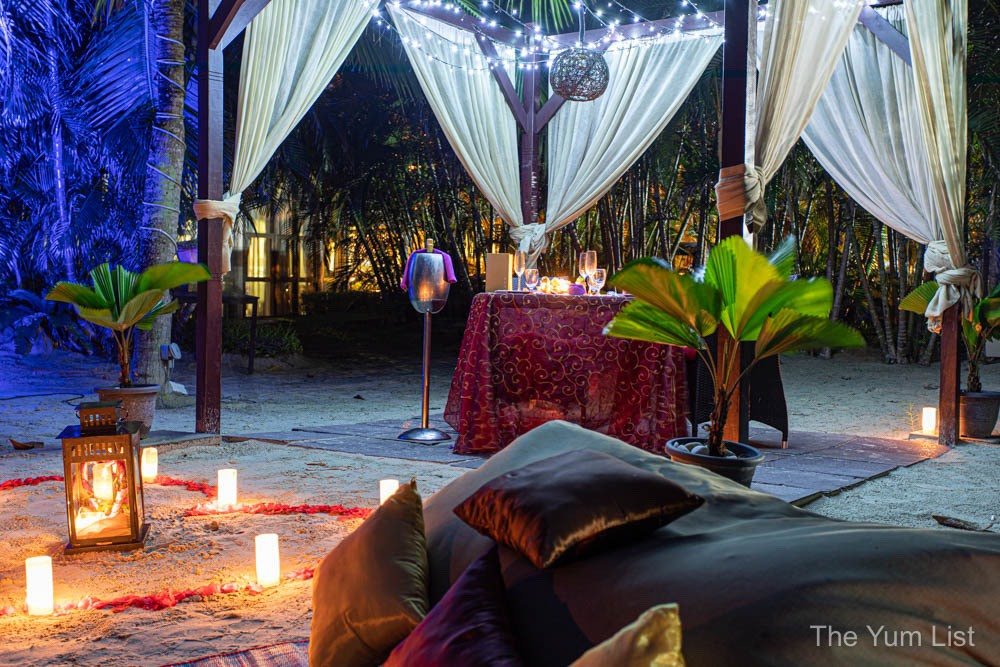 Sepoi Sepoi
Right next door is Sepoi Sepoi, another all-day dining restaurant next to the water. Here again, you'll find an international menu with something to satisfy every family member. With executive chef Chandran's upbringing in Borneo and extensive experience around the country, the Malaysian dishes here are a must. Our top pick is the Sarawak Kolok Mee (RM28). These noodles are topped with char siew chicken, minced chicken, spring onions and a vibrant strip of broccoli and bok choy. This is chef Chandran's uncle's recipe; one that he is famous for in Sarawak and one that has enabled him to send all three children to university abroad!
Two more popular items amongst local visitors are Tun's Favourite (RM28), lamb masala, and Oxtail Asam Pedas (RM35), traditional braised oxtail with herbs in a spicy sauce. Both are rich and saucy; we can see why they are crowd-pleasers.
It's not only local food that's worth a look at either. Here guests can sample dishes from around the world. Not a fan of buffets, we take our breakfast a la carte here at Sepoi Sepoi one morning and on the second day have breakfast in-villa (more on that shortly).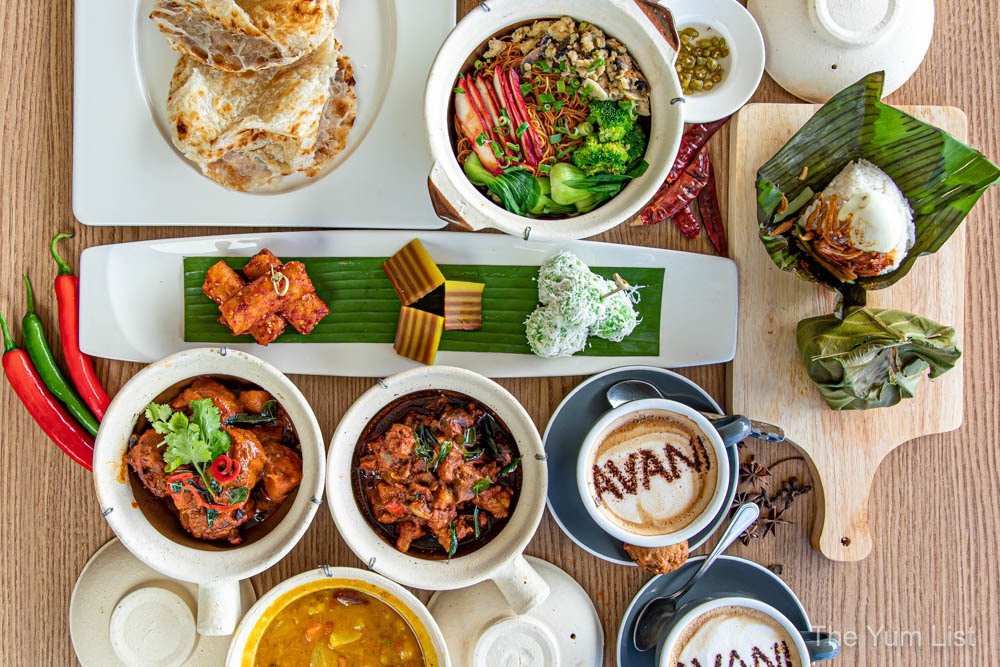 The pleasant seaside setting could easily take you from morning to night at Avani Sepang Goldcoast Resort. As such, we grab a sundowner created by Sollen, the bartender at Sepoi Sepoi. He presents us his cocktail of the month, Angosturalon Heaven (RM22). It's a combo of light rum, lime and bitters topped up with a peach punch. The mild sourness in the finish makes it very refreshing.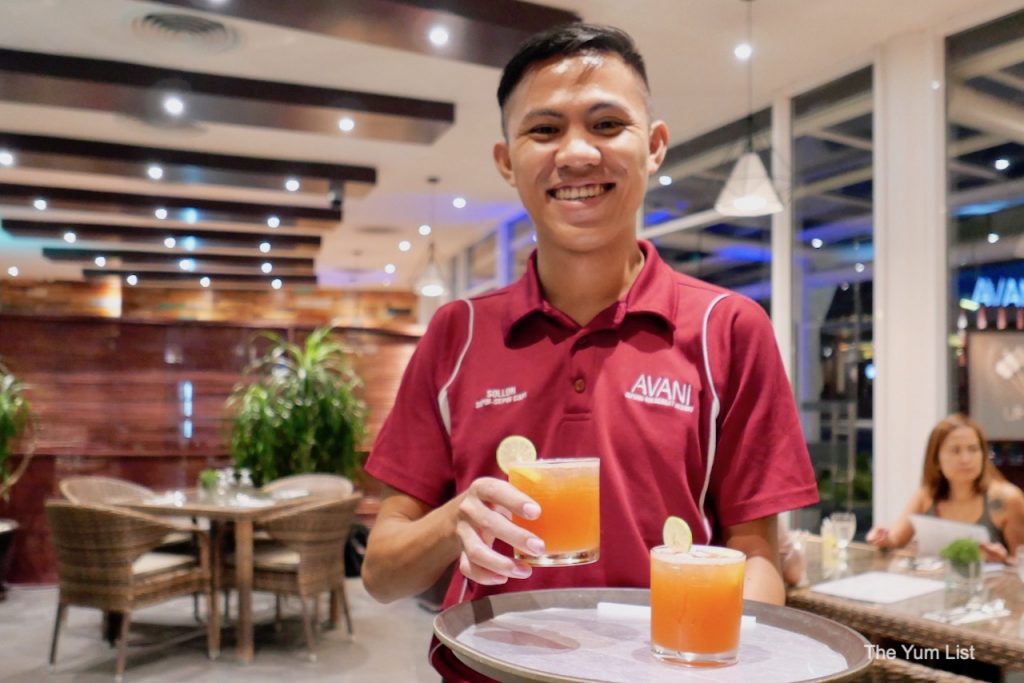 Hai Sang Lou
For dim sum with sea views, you can't go past Hai Sang Lou. The dumpling chef here is a master, and there are many must-tries on the menu. Take an in-depth look at the menu and see what we recommend you order here.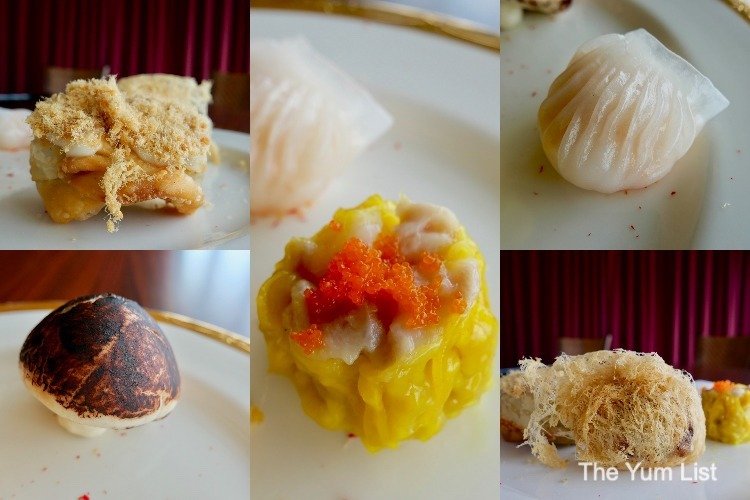 In-Villa Dining
Some visitors might want to stay in their villa for the weekend and never leave. The Avani Sepang Goldcoast Resort team is more than happy to cater to this desire. We choose to slowly ease our way into Sunday, refusing to get out of our pyjamas and so start our day with brekkie on the porch.
Right on time, the food is delivered and set up in our villa. We've requested a healthy start and enjoy fresh fruit, juice, smoothies and multiple cups of coffee to kick off. We're guaranteed not to go hungry (but also avoid the guilt) with baked eggs and avocadoes, egg-white omelettes, yoghurt, granola and a little bit of naughtiness with some freshly baked pastries. Can you imagine a more perfect setting?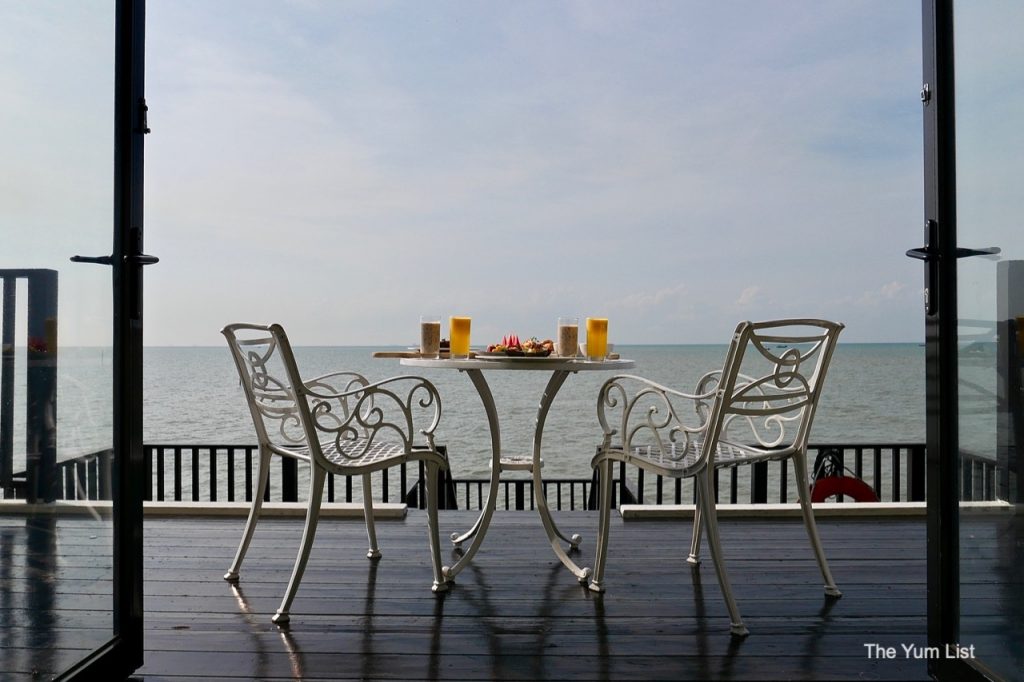 Bila-Bila, Stimbot & The Pantry
It turns out that there are more food and beverage outlets at Avani Sepang Goldcoast Resort than we can get to in a weekend. Buffets are found at Bila-Bila on the deck by the pool and sea, and Stimbot caters to any hotpot cravings you might work up. The Pantry in the lobby lounge offers snacks and drinks for quick refuelling. Truth be known; however, we probably wouldn't change a thing on a revisit. The individualized attention, customized menus and unique dining experiences we had with the beach dinner, a la carte and in-villa dining were a highlight of the trip.
Activities
We feel as though we've done pretty well in eating nutritious meals at Avani Sepang Goldcoast Resort, and the abundance of land and water activities are an excellent complement. Take a peek at what's on offer, and it immediately looks like one giant playground for both children and adults. From ATVs and motorized scooters to yoga and beach footy, there is something for all levels of speed. There's plenty to get you wet too. Jet skis, banana boats, windsurfers, paddleboards and sailboats all await with expert instructors to give you some coaching (and to add even more fun to the experience.) Do note, however, it's not an ideal beach for swimming. The muddy bottom makes it better for fishing for bamboo clams in low tide than for dips in the drink.
The activities desk displays a daily calendar of organised activities ranging from batik painting to poi spinning (the precursor to fire spinning where weights on the ends of strings are swung in rhythmical motions around the body)! In fine weather, cinema under the stars is popular. Probably the most used facility though is the free bikes parked around the resort. Guests contentedly sail around morning, noon and night, the breeze in their hair; a simple pleasure.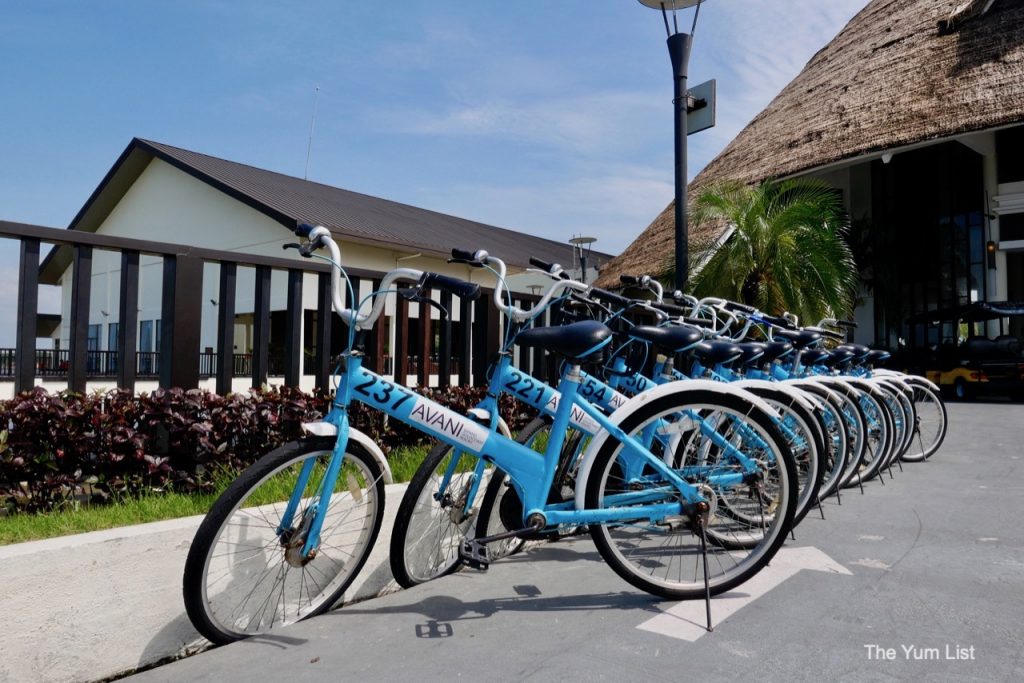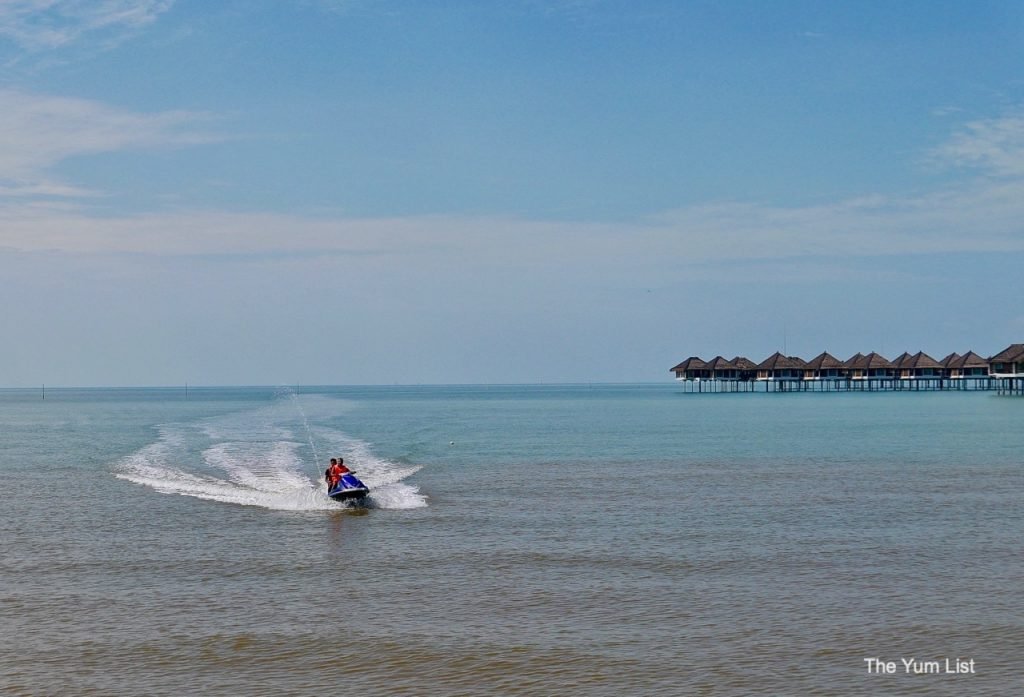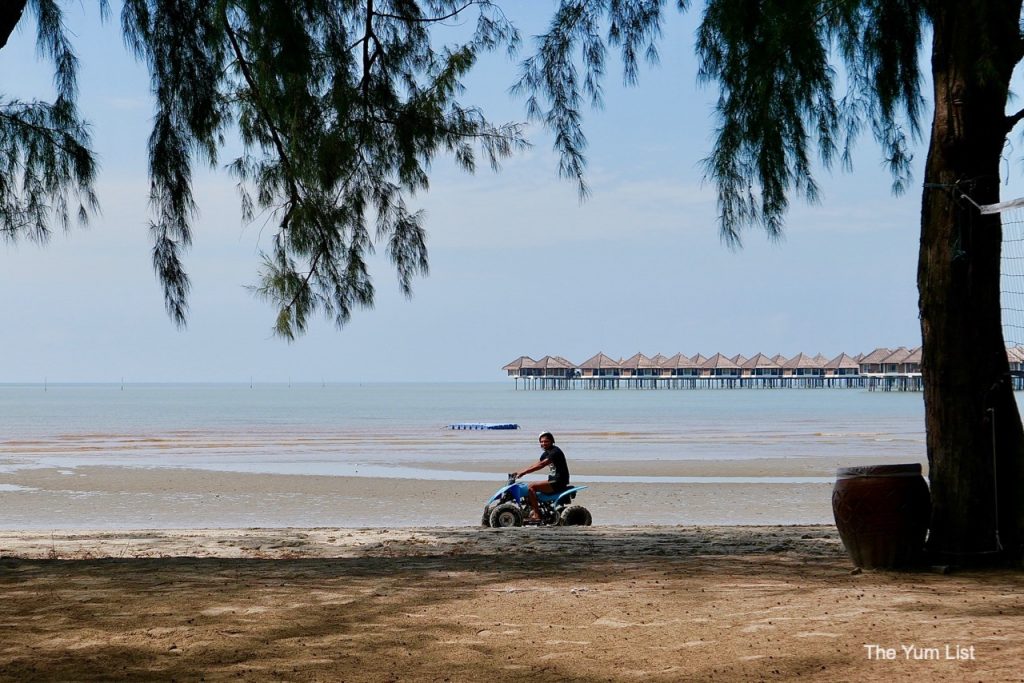 Around the Area
The area around the property, Kampong Bagan Lalang and its rivers are well-known as a fishing hotspot. The main river is lined with small boats, and there are fishing huts dotted the entirety of its banks. Avani Sepang Goldcoast Resort owns their own boat and provides guests with cruises along the mangroves for a small fee. We're accompanied by a local naturalist who points out the curiosities of flora and fauna on the excursion. It's a straightforward activity, but one of the most pleasurable things I've done recently.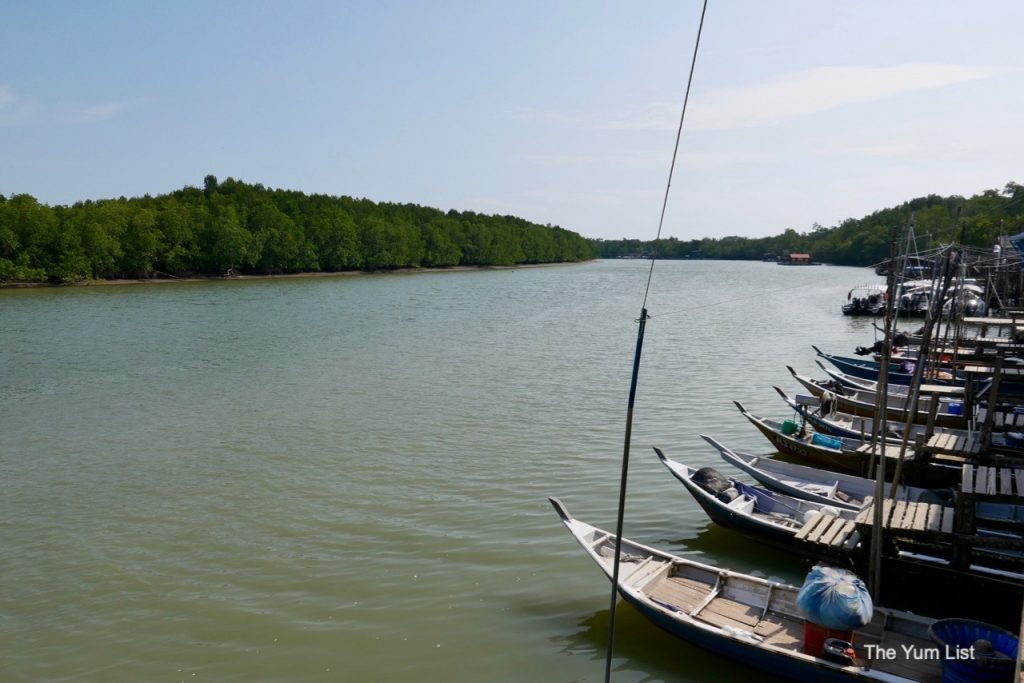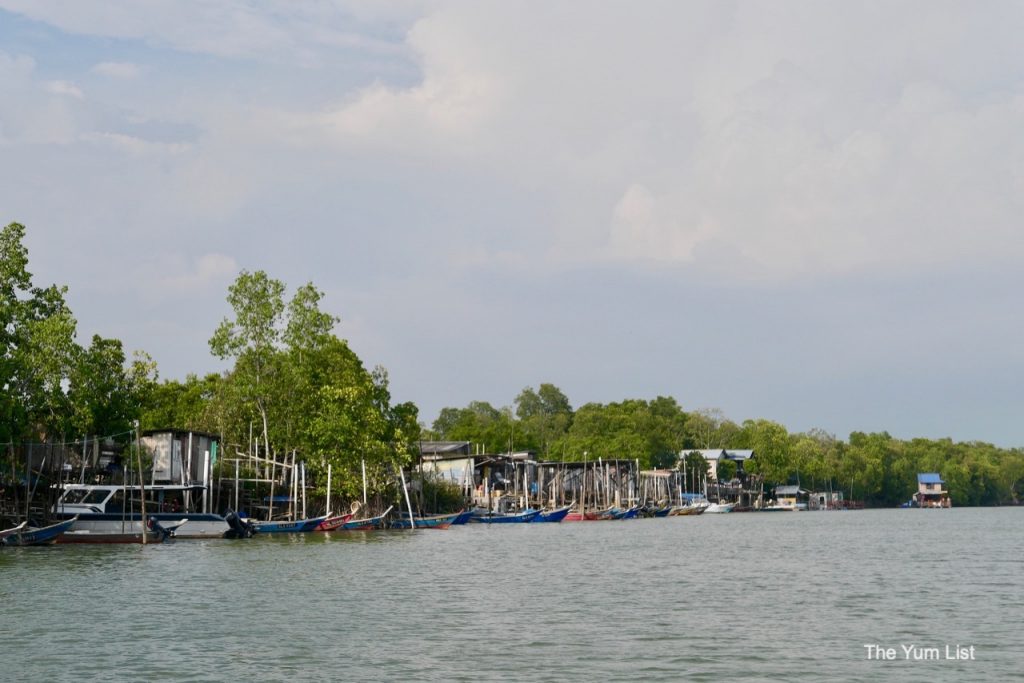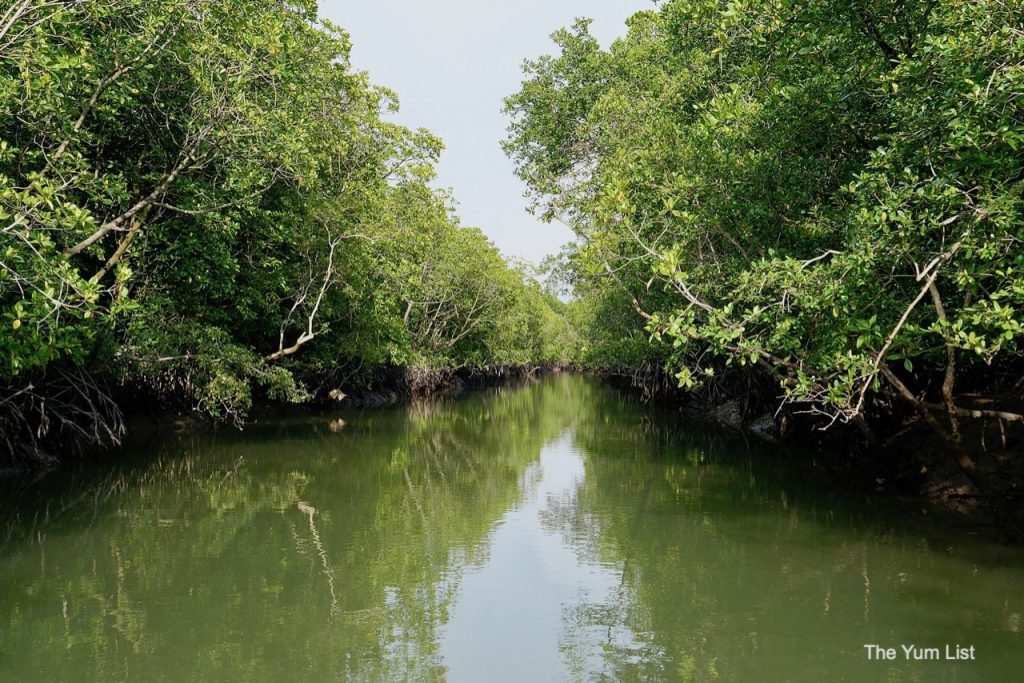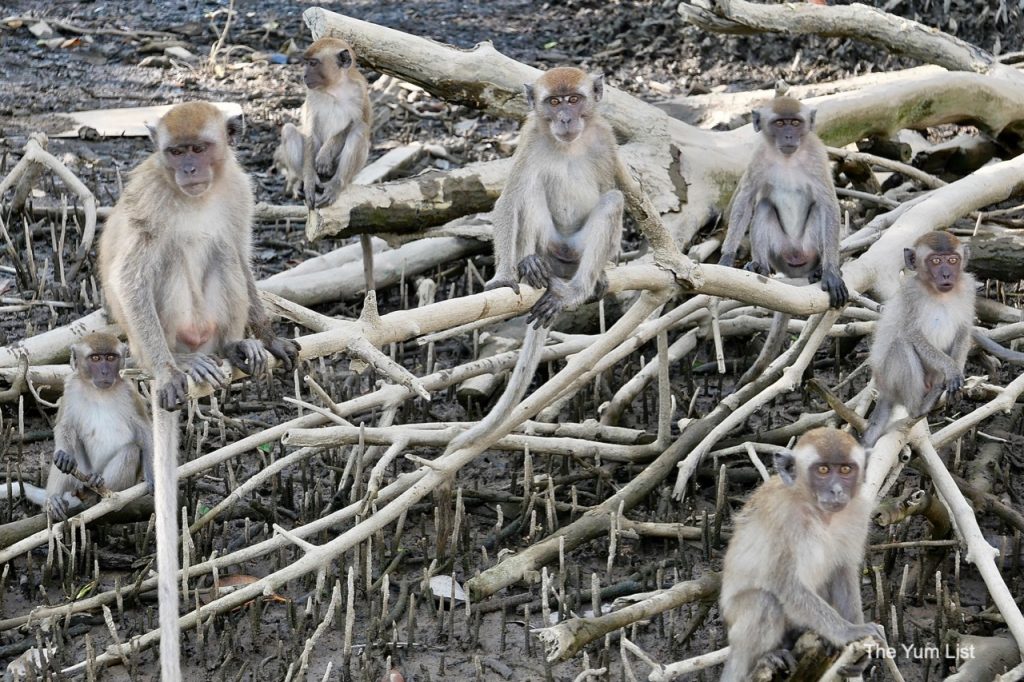 Avani Spa
After a packed day of activities, or even a final appointment before departure, Avani Spa is worth checking out. Overlooking the sea, the reception is breezy and inviting. The relaxation lounge is on an open-air deck with giant cushioned swings enticing time spent just rocking to and fro. Indoors the facilities include a sauna and two jacuzzis. Treatment rooms are spacious and encompass a shower and tub, massage bed and space for changing. The menu covers massage, facials, body treatments and nail care. Read more about Avani's Spa offerings here.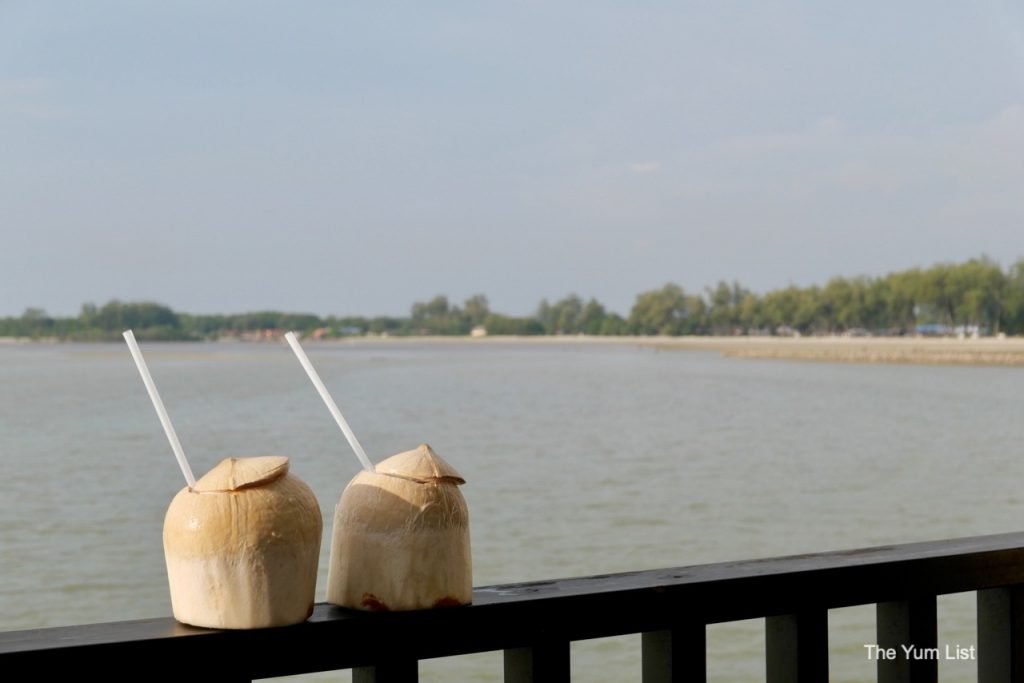 Avani Sepang Goldcoast Resort Review
We were pleasantly surprised to find this beach property, Avani Sepang Goldcoast Resort, so close to KL. Rooms with balconies over the sea, private dining on the beach, in-villa meals, an abundance of activities, and quality treatments in the spa are all highlights. While it's not crystal-clear water (due to the muddy sea bed), it is a welcome change of scenery and easily accessible from KL. It's one to put on your weekend-getaway list.
Reasons to visit Avani Sepang Goldcoast Resort: all rooms are overwater villas; simple and pleasing mangroves cruise; Avani Spa; beach dinner; fire dancers; in-room dining; exceptionally friendly staff.
Avani Sepang Goldcoast Resort
67 Jalan Pantai Bagan Lalang
Kg Bagan Lalang 43950 Sungai Pelek
Selangor Darul Ehsan, Malaysia
www.avanihotels.com
[email protected]
+6 03 3182 3600