Avani Spa Sepang
Monica Tindall
It doesn't matter how fancy a spa's setting is if the quality of the therapists is not top-notch; no amount of pretty scenery is going to make up for it. Avani Spa has the number one component right; the therapists are highly trained, and their experience is evident in every stroke. The location is not too shabby, either.
On the first floor of the Overwater Palm at Avani Sepang Goldcoast Resort, Avani Spa benefits from a breezy location overlooking the sea. The open-walled reception leads out to a relaxation lounge on the deck with giant cushioned swings inviting a gentle rocking pre or post-treatment. Both single and couple rooms are inclusive of a shower and dresser, and shared facilities include two Jacuzzis and a steam room.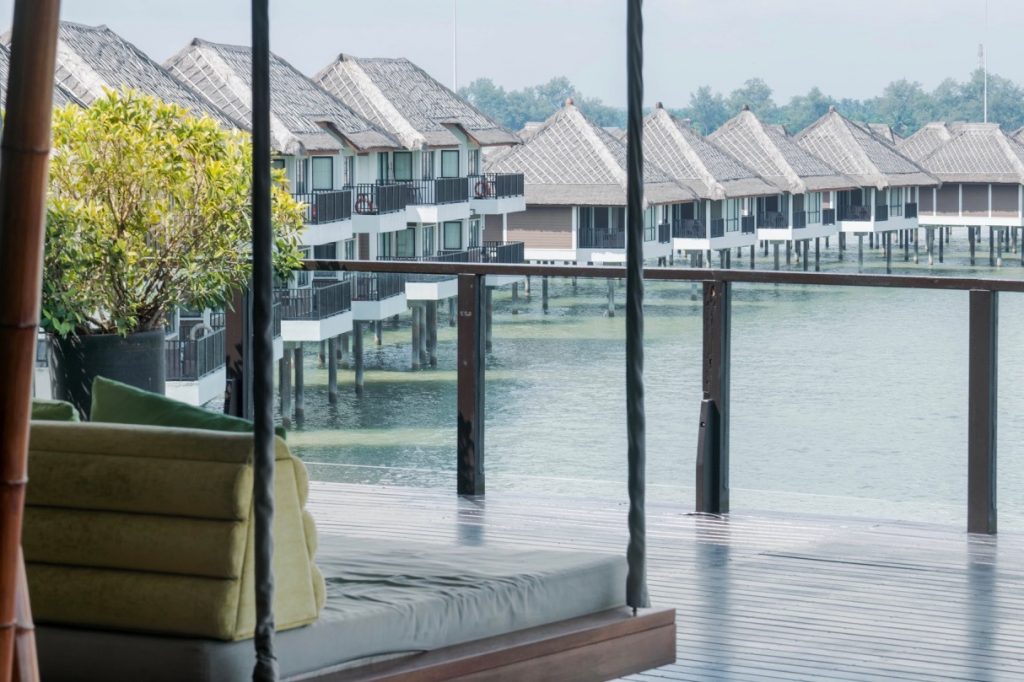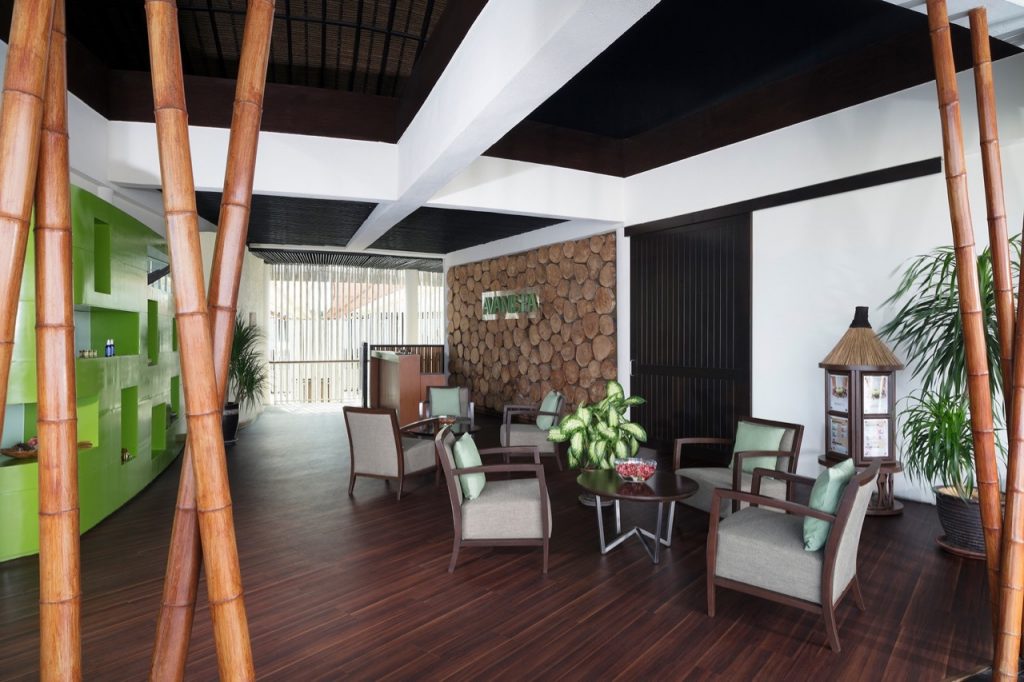 Avani Spa Sepang Menu
All treatments begin with warm ginger tea in the lounge and an introduction to the menu by one of the Avani Spa team. The list of offerings is comprehensive with massage, body treatments, facials and nail care all in the program.
Body Scrub
I begin my session at Avani Spa with a Coconut Vanilla Body Scrub (45 minutes, RM199). The ingredients are said to be good for sensitive or dry skin as they not only exfoliate away dead skin cells but also moisturize at the same time. It goes on wet, but as my therapist, Saliha continues to rub, it dries and forms a light paste on the skin. The coconut and vanilla offer a pleasant natural fragrance.
Both sides of the body are scrubbed from shoulder to toe before I'm invited to shower off the remains. My skin immediately feels smoother and hydrated. I'm told this has also opened my pores and primed my skin to accept the benefits of the following oil and massage.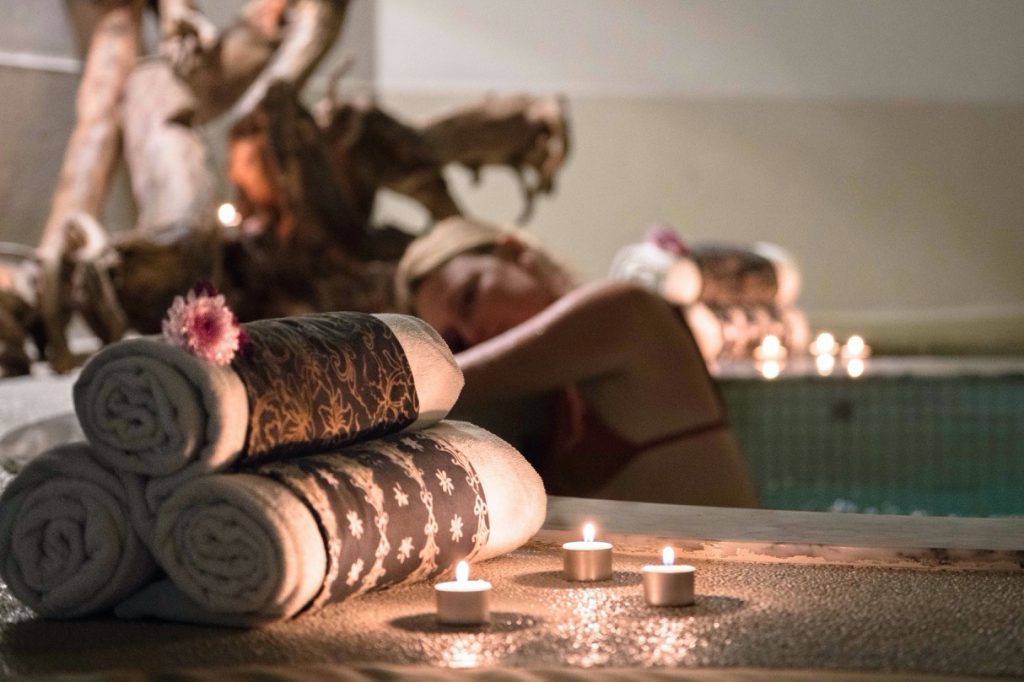 Massage
Swedish Massage at Avani Spa (90 min, RM 310 nett) features long, firm strokes combined with kneading, friction and vibration techniques to stimulate the nervous system and ease tension. My masseuse is highly trained and confident in her style. She checks in regularly as to the desired pressure but doesn't really need to as she adjusts intuitively. She is an expert.
Hubby tries a Warm Stone Massage (RM325, 90 minutes). He reports that his therapist Azlin is also competent. This relaxing style of massage uses heated stones to help relax the muscles enabling the rhythmic strokes to work their benefits.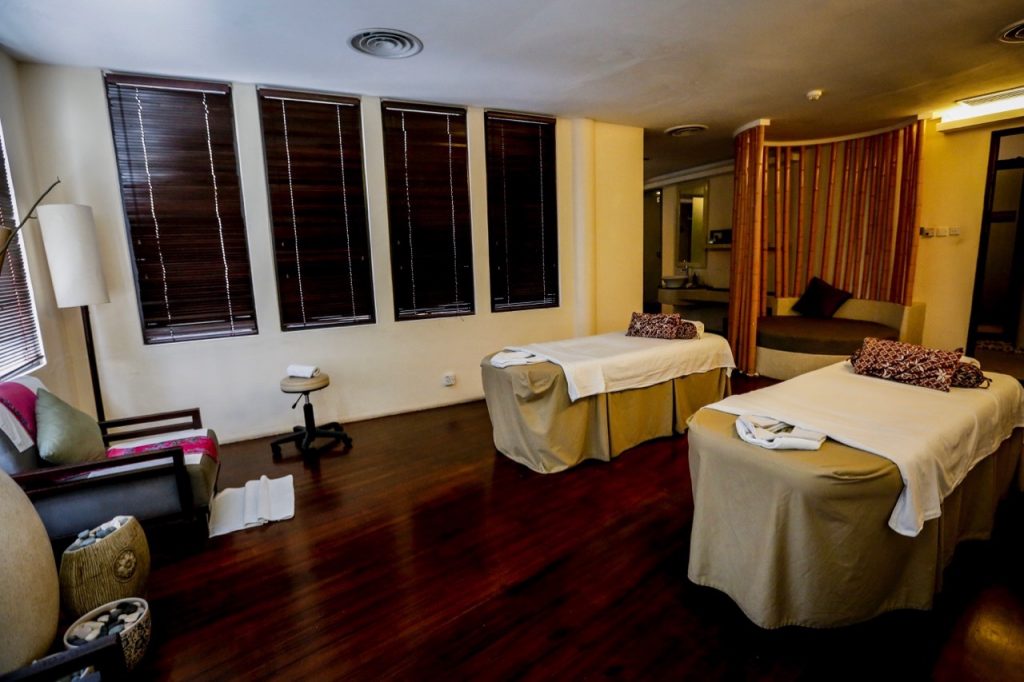 Nail Treatments
Beauty treatments are also available at Avani Spa. I book in for both an Avani Manicure (RM105, 60 minutes) and Avani Pedicure (RM115, 60 minutes). It is absolute luxury with one technician working on my hands and the other on my feet. Both involve a soaking, scrubbing, filing and buffing, softening massage and polish.
Avani Spa Review
Avani Spa at Avani Sepang Goldcoast Resort has high-quality therapists and a comprehensive menu of relaxation and beauty treatments. The rooms are spacious and the products of a good standard. If you are staying at the resort or nearby, it is a lovely way to pass a few hours in the heat of the day.
Reasons to visit Avani Spa: expert therapists; excellent range of quality treatments.
Avani Spa
Avani Sepang Goldcoast Resort
67 Jalan Pantai Bagan Lalang
Kg Bagan Lalang 43950 Sungai Pelek
Selangor Darul Ehsan, Malaysia
www.avanihotels.com
[email protected]
+6 03 3182 3600