Wedge Golf Lounge & Bar – Hartamas
Words: Amanda Chin
Photos: Richard Callahan
What better way to spend your Monday afternoon than golfing (or killing zombies or scoring soccer goals)… in air-conditioned comfort with artisanal food and beverage? That's precisely what Wedge Golf-Tech-Social Boutique Lounge & Bar offers and much more! Decked with high-tech golf simulators, gourmet goodies and a PGA Professional, this boutique lounge nestled in the heart of Hartamas is fun for all.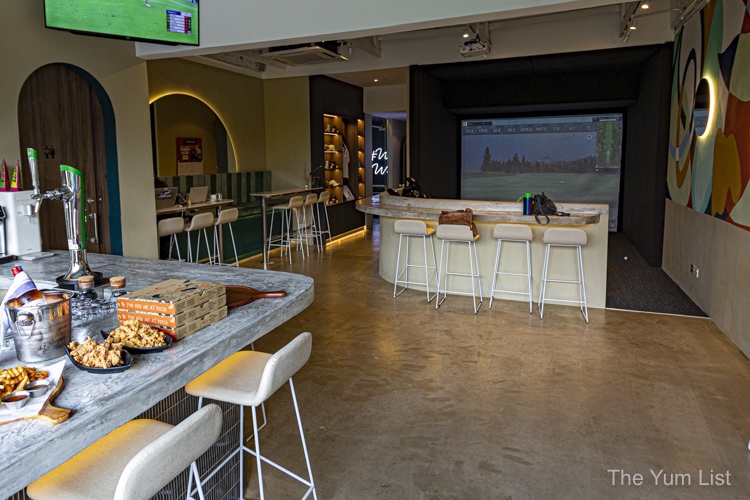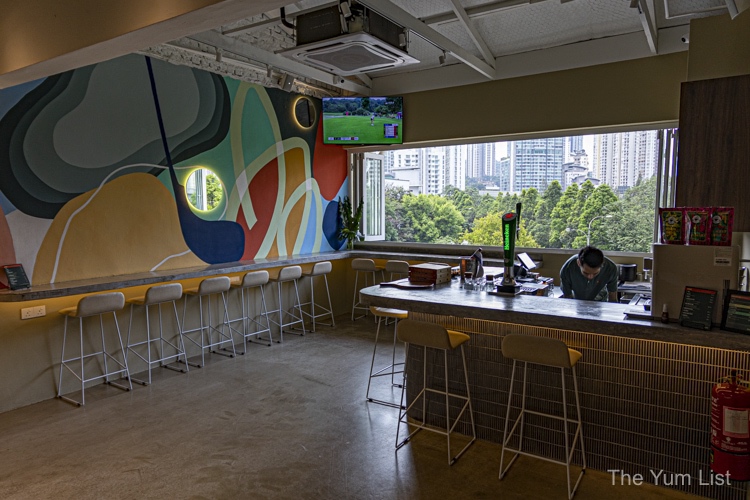 Wedge Golf Lounge & Bar
You can walk up the stairs or take the lift; no one will judge you, I promise. In contrast to other virtual sports venues in Malaysia (that are amiss of sunlight and look like a broody teenager's room), Wedge is bright and a breath of fresh air. Literally, the windows open up to a full view of pretty scenic treetops and the traffic on the highway (happily skipping rush hour by being here) beyond. The inside oozes contemporary modern vibes with custom designs by Shan Shan Lim. 
In the 1,800-square-foot lounge, you'll find a private room with two simulators and a karaoke zone. In the bar area – yes, you guessed it – there's a small bar and another simulator that's free to use. All in all, it's a space that incorporates sports and entertainment in a casual manner, whether you're experienced or a noob like me. If Mont Kiara is your hood, it's the perfect hangout to enjoy a beverage and take a swing (a throw or a kick – choose your program).
If you want to spruce up your golfing skills, Chris Holden is at your service. As Wedge's General Manager and PGA Professional, he offers individual and group coaching in a comfortable environment (he's been playing golf since he was five!). You won't have to worry about making a fool of yourself, and the best part is every booking you make contributes towards a reforestation project in the region through an impact partnership with Handprint.
The Full Swing simulators are top-of-the-line, featuring "real-time ball tracking and a selection of over 45 world-class courses." Imagine, signing up for a session timed with the televising of one of the top golf tournaments – you could virtually play hole by hole beside the champions! Cameras capture the clubhead at impact and then as it moves forward four high-speed linescan cameras trace the ball's movement calculating ball flight just as if you were on the course.
Soon-to-come events include monthly social leagues, ladies' nights, cinema screenings and, of course, private parties. How many people can you invite? About 50 comfortably, and yes, Wedge has partnered with some of the best local food and beverage venues to provide a full entertainment experience. MyPizzaLab, What's On Tap, Heineken, Tap Tap, ChaCha and Vyne are your go-to's that you can order beforehand or directly at the venue. Stay tuned, as the team plans to add even more to their roster soon.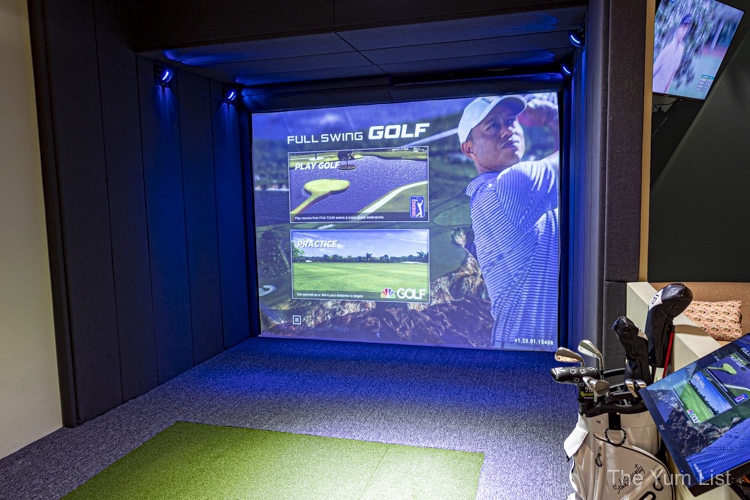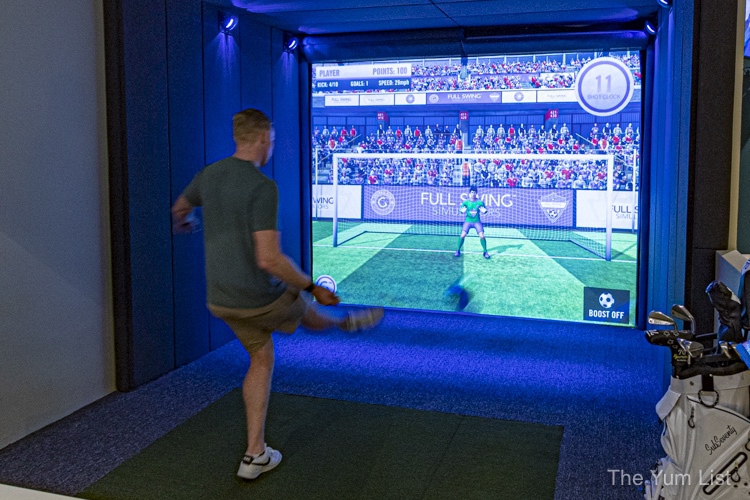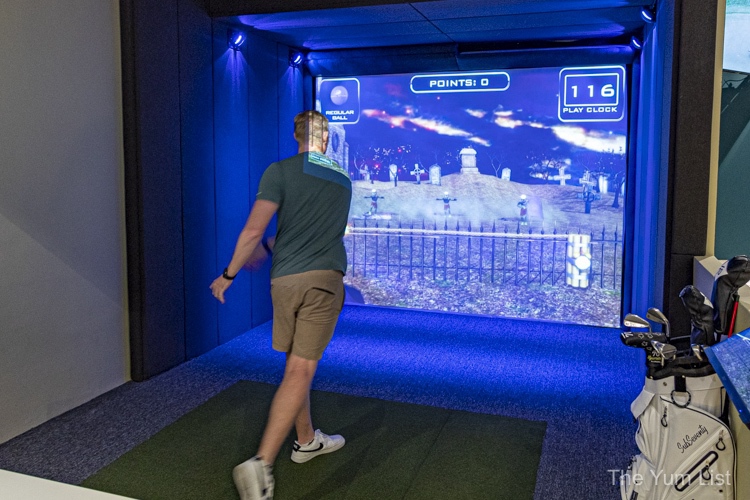 Wedge Golf Lounge & Bar Drinks Menu
We start with two conveniently canned cocktails by Tap Tap. The Kat Chia Fizz (RM35) is vodka complemented by tangy calamansi, lime and salted plum in kefir. The other, Prince Harry (RM35), is a gin-based cocktail with ginger flower, lychee and bitter lemon, making it the perfect refreshment after a hard day at the office.
Alternatively, settle straight in and go for a bottle. B&G Reserve Shiraz Rosé (RM130), under the venue's partner, Vyne, is a great choice. It's a medium-bodied wine with aromas of fresh berries, departing with a nice crisp finish on the palate. However, if you'd prefer to stay top of your game, several alcohol-free options, such as coffee, juice and kombucha are also on the menu. We're fans of both the Passionfruit and Pink Guava ChaCha Kombucha (RM15). They're lightly effervescent with a moderate funky piquancy.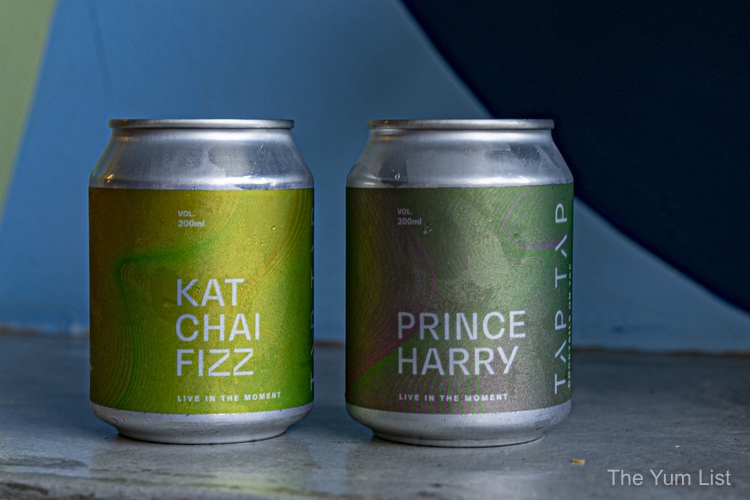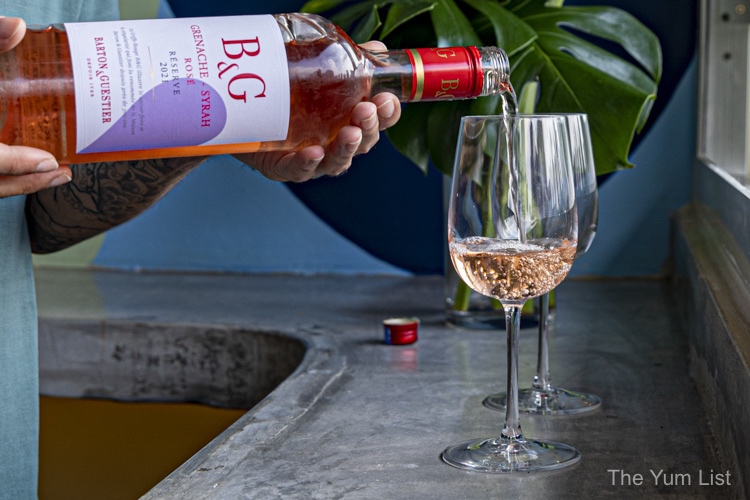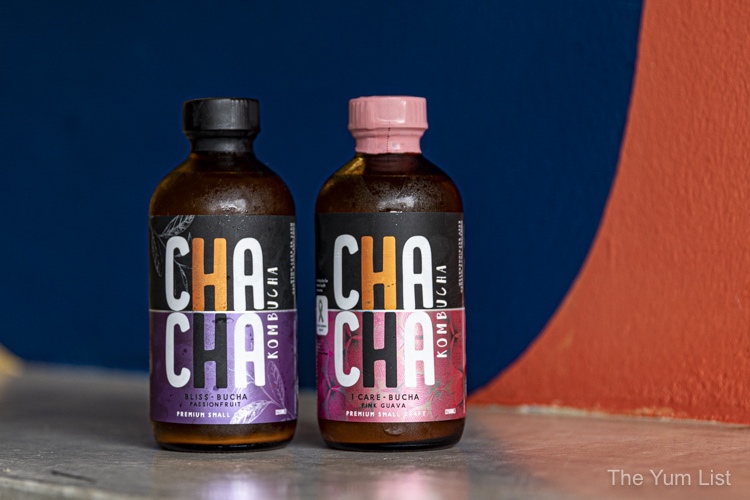 Wedge Golf Lounge & Bar Food Menu
Obviously, if you're doing sport, whether it's virtual or in real life, you have to fuel your body with carbs (it's a standard rule of practice), and Wedge Golf Lounge & Bar has got you covered here. We began our carb loading with the Margherita (RM30) from MyPizzaLab, which is the brainchild of MyBurgerLab and if they have good burgers, you know their pizzas are up to par. Next was Mary's Lamb (RM39) – Chris' favourite – and the Honey Mustard Royale (RM39), which was an interesting combination of beef pepperoni, mushrooms, mozzarella and honey mustard.
Also perfect for sharing is the Fries Platter (RM33) from Beer Factory, which I couldn't stop snacking on because of the waffle fries. When they say fried chicken tends to make you feel better about life, it's true. Beer Factory also provides Wedge Golf Lounge & Bar with Chicken Karaage (RM17) and a vegetarian option – Salt and Pepper Crispy Mushrooms (RM17). The mushroom one was my favourite because of the dried chilli (I'm addicted to spice).
Dessert, but make it healthy… Nutrition bars by T Bar (RM10) have 10g of protein, eight superfoods and all local ingredients. We had the Chocolate Peanut Butter bar and the Banana Walnut Cacao bar. Both were super tasty, and we think they give us an advantage at the tee.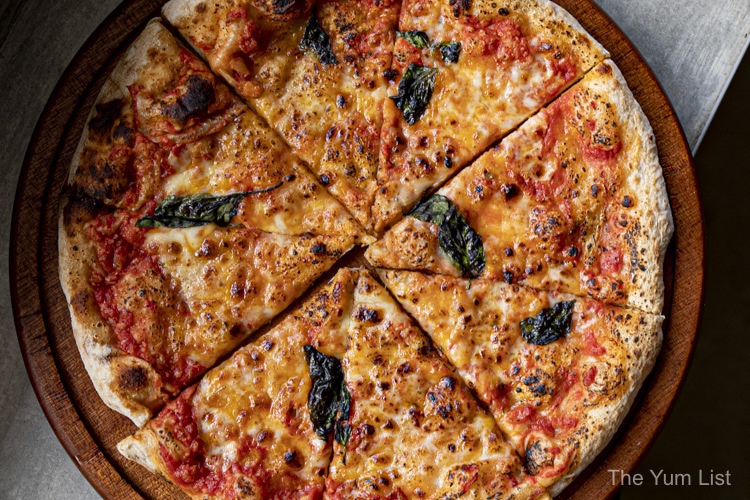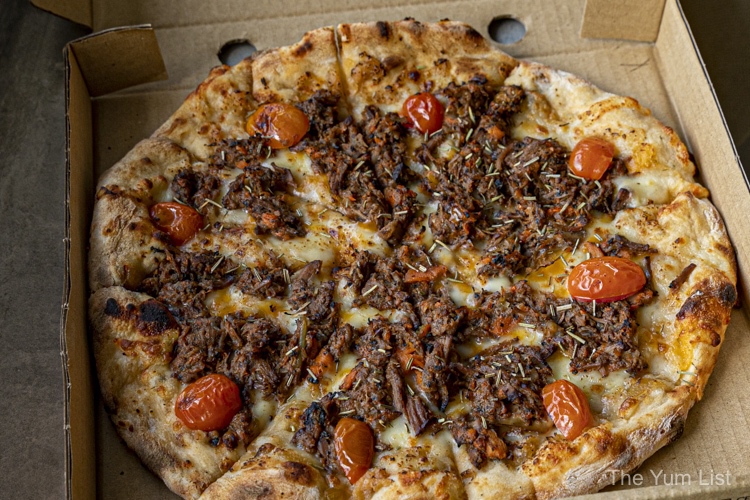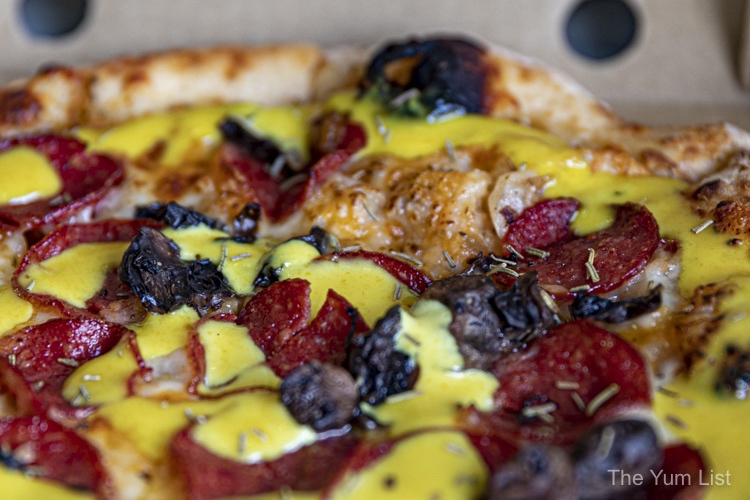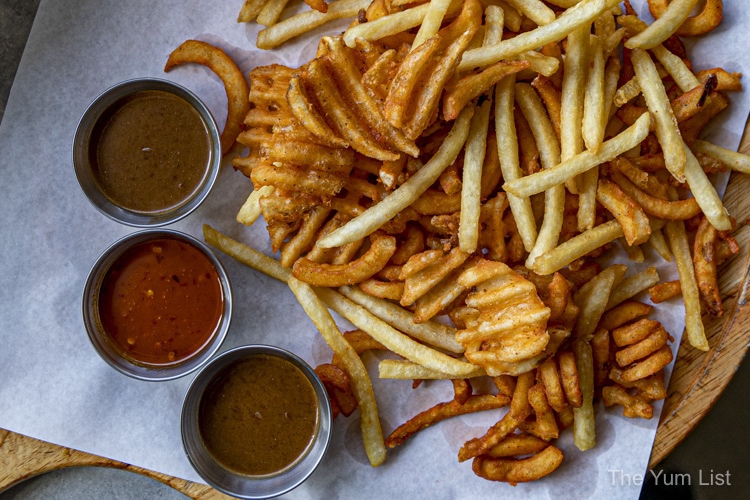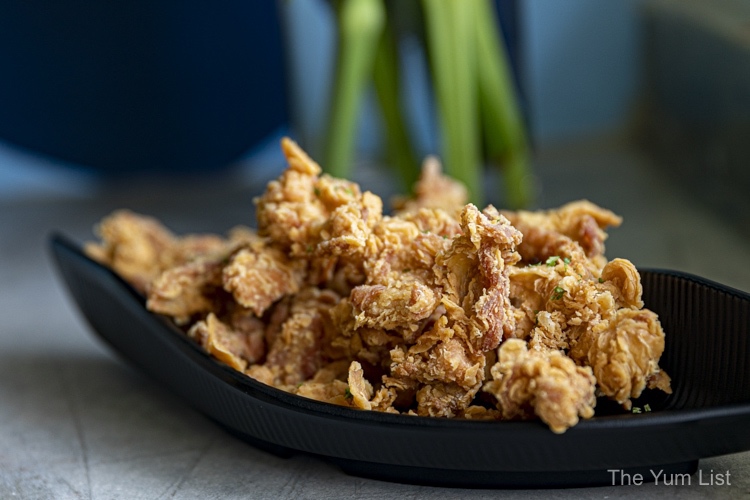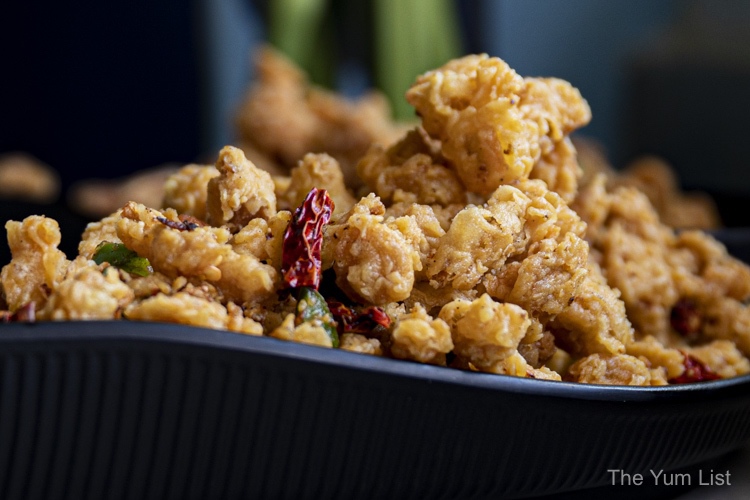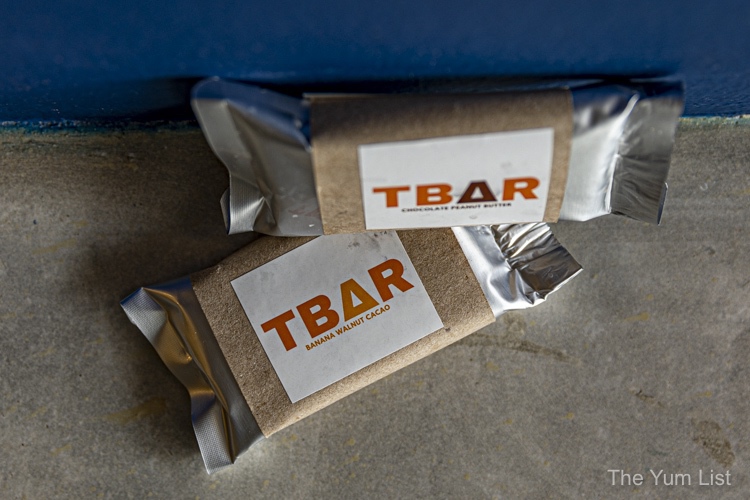 Let's Par-Tee
Armed with friendly staff and a professional South African golf pro as general manager, Wedge is a promising venue that caters to all sorts of entertainment. Whether you want to simply enjoy the view, belt out some tunes on the karaoke machine or refine your swing, this lounge is the perfect place to do so.
Reasons to visit Wedge Golf Lounge & Bar: Full Swing simulators (it's a good sign if Tiger Woods uses it as well); Handprint (making our planet green again); MyPizzaLab pizzas (pizzas with a twist); Tap Tap (cocktails in a can); some great sustainable wines from Vyne; a boutique setting that's light, bright and attractive enough even without the golf.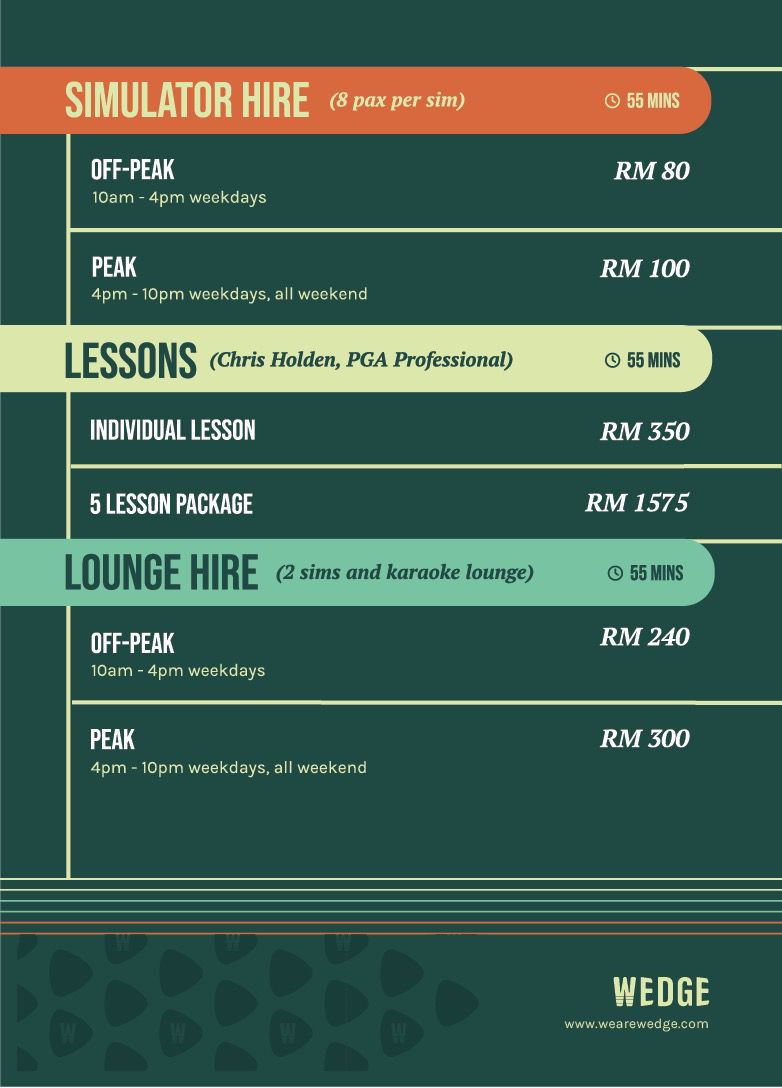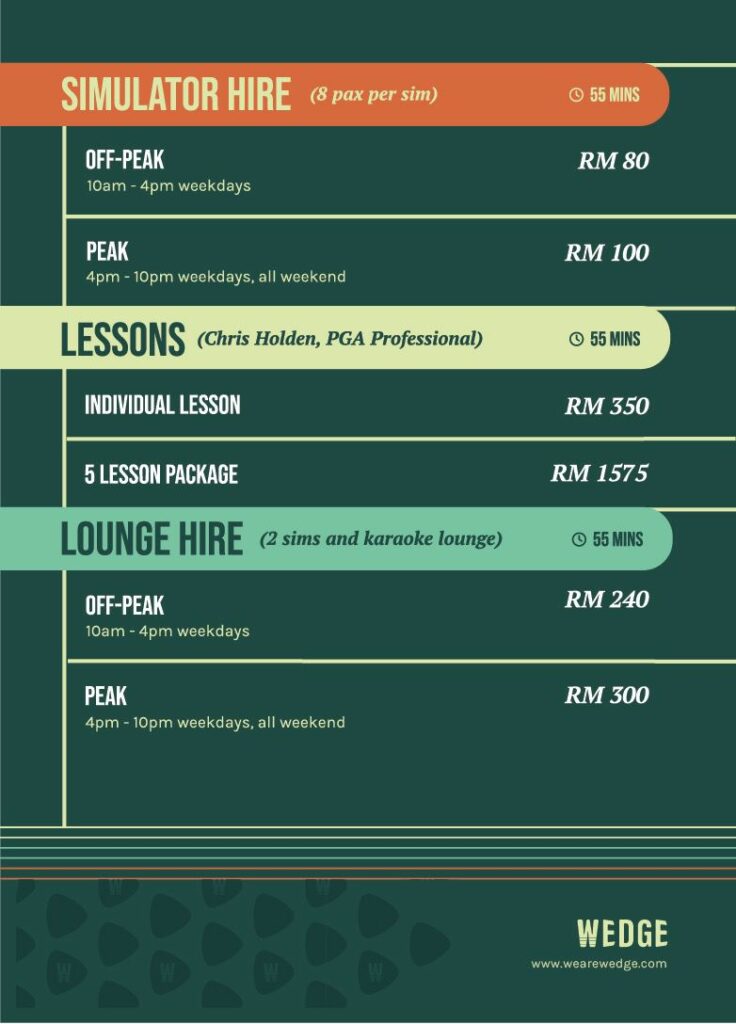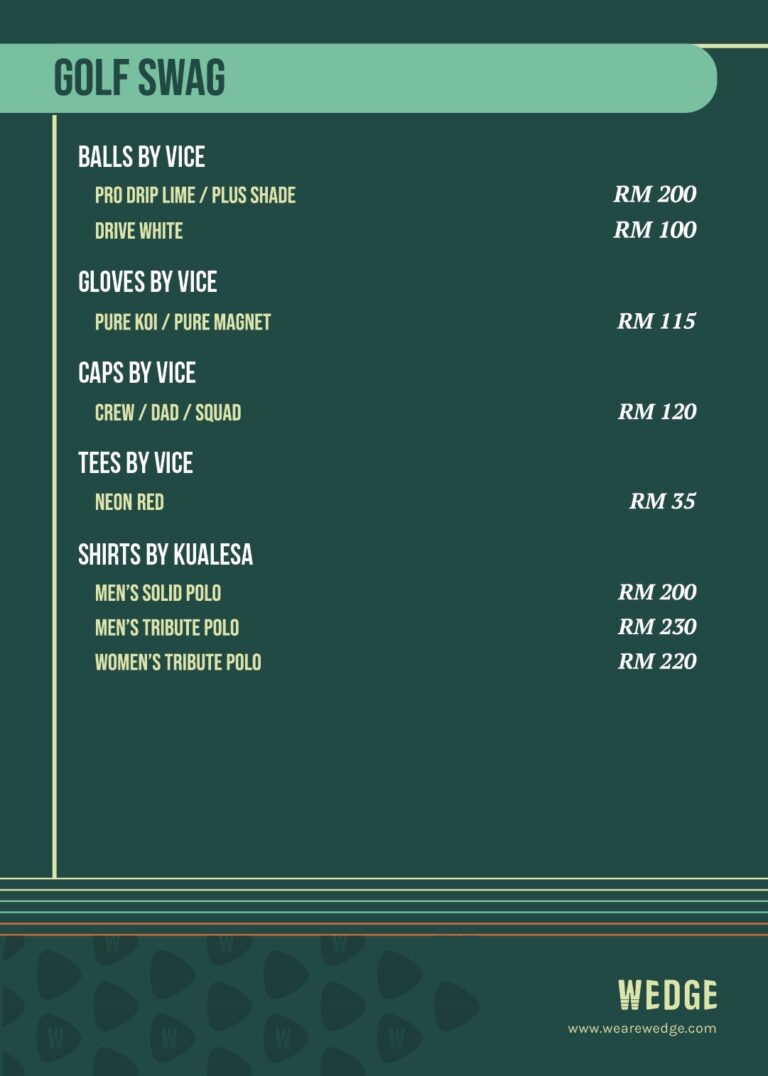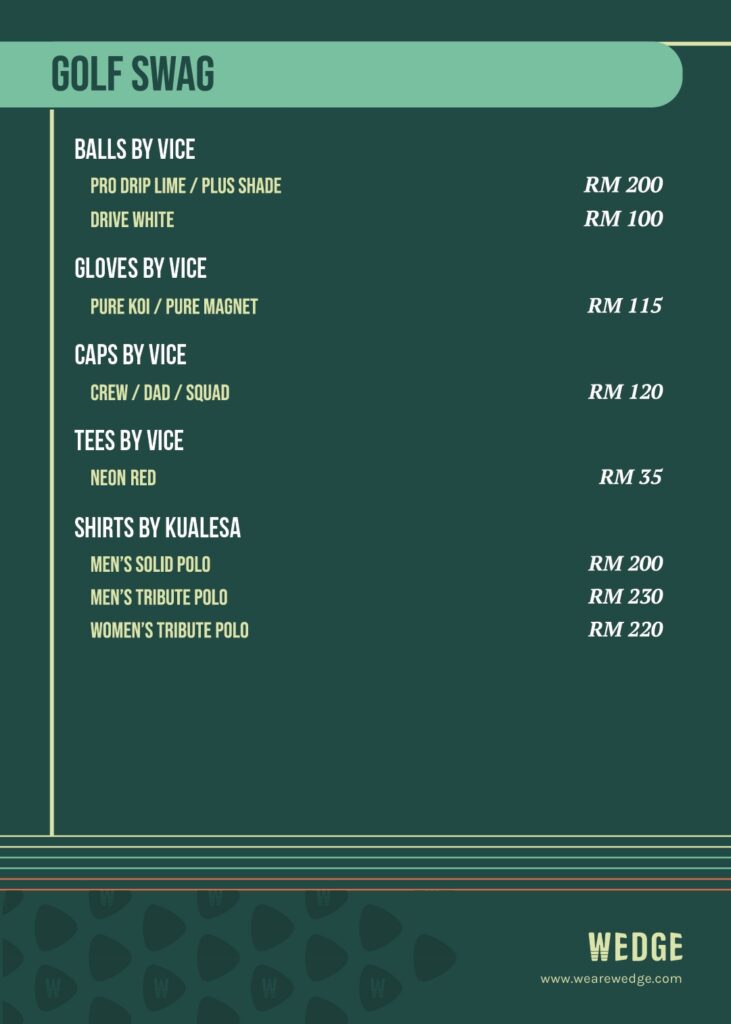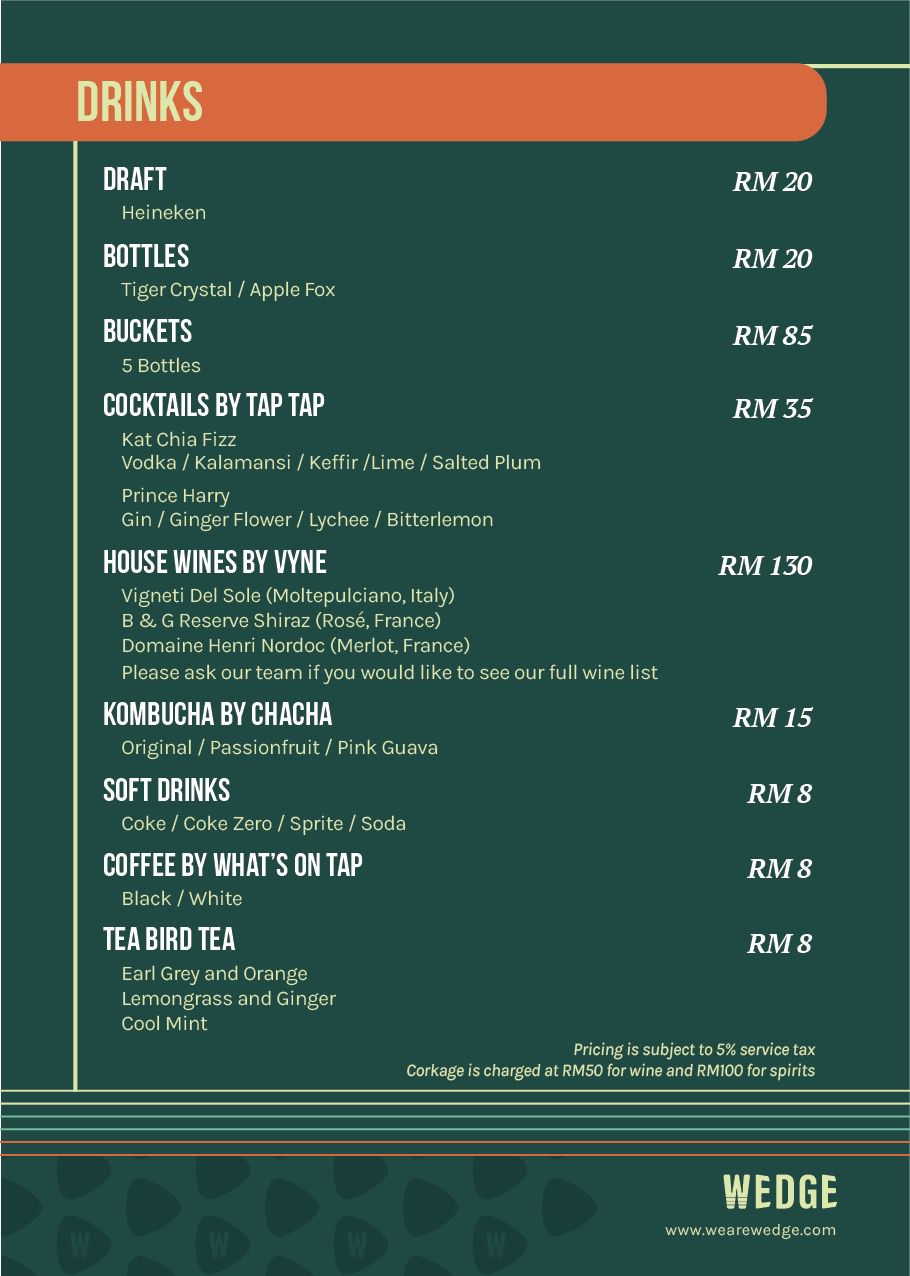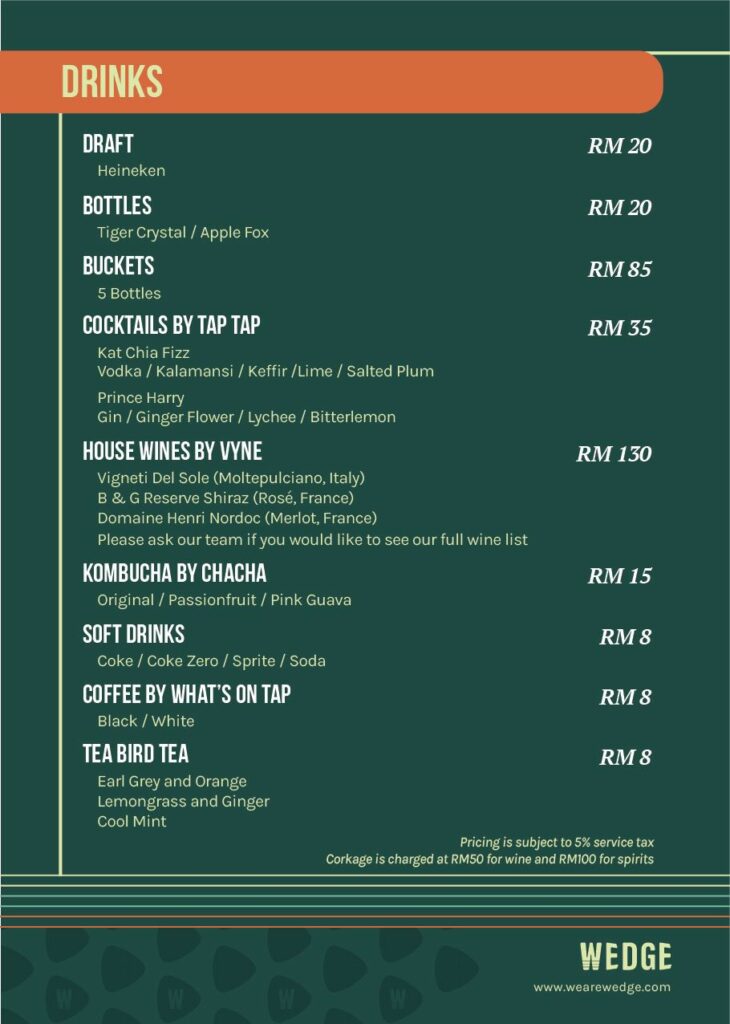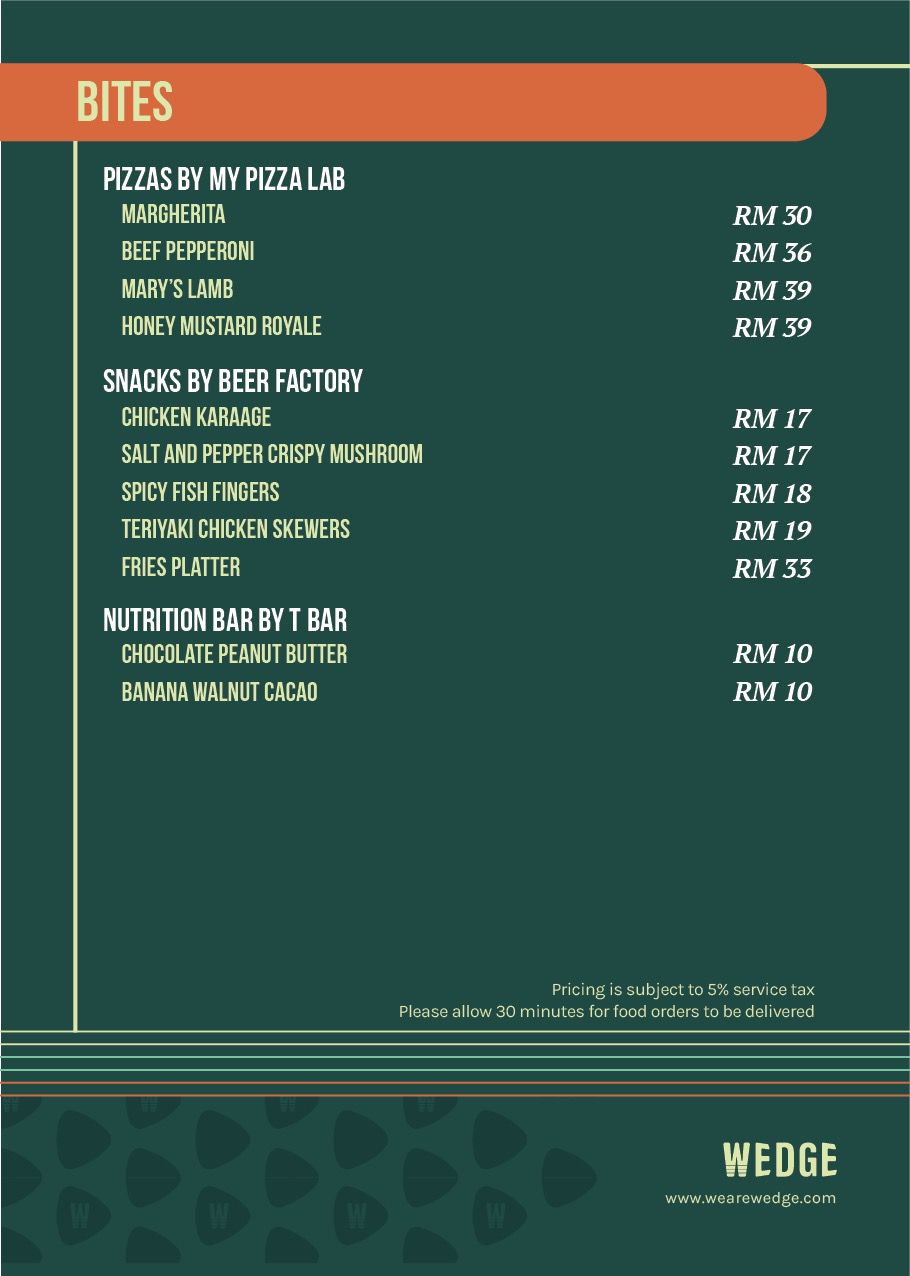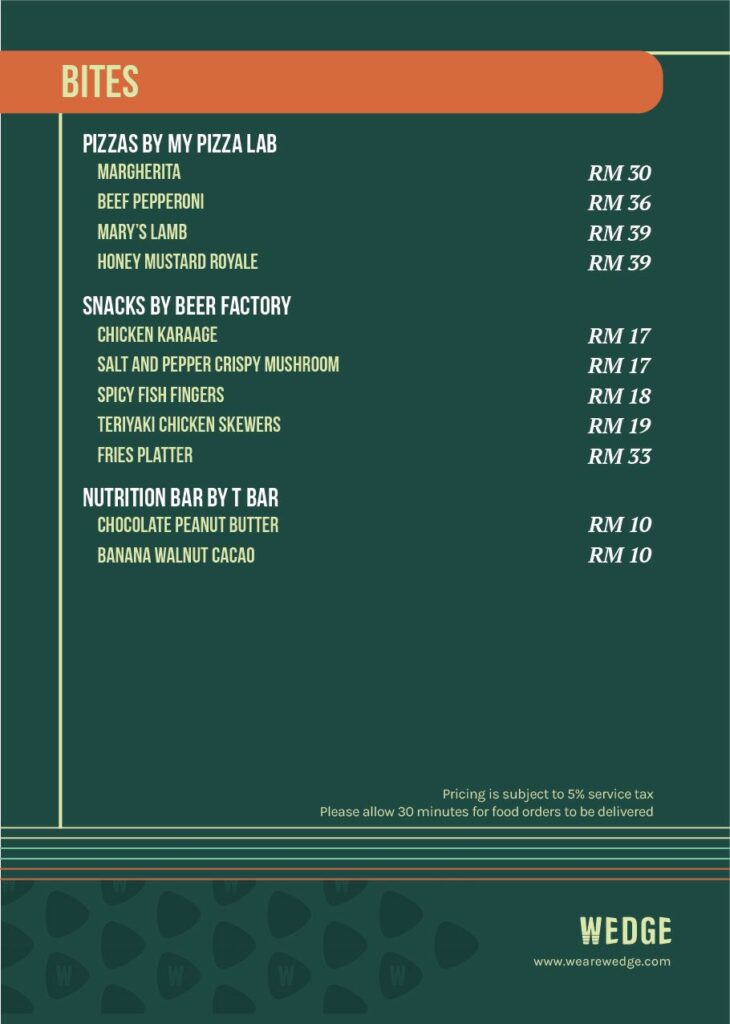 Wedge – Golf-Tech-Social Boutique Lounge & Bar
68-3, Jalan 27/70a, Desa Sri Hartamas
50480 Kuala Lumpur, Malaysia
@wearewedge
+6 012-388 1945
Wedge Operating Hours
Monday to Sunday: 10 a.m. – 10 p.m.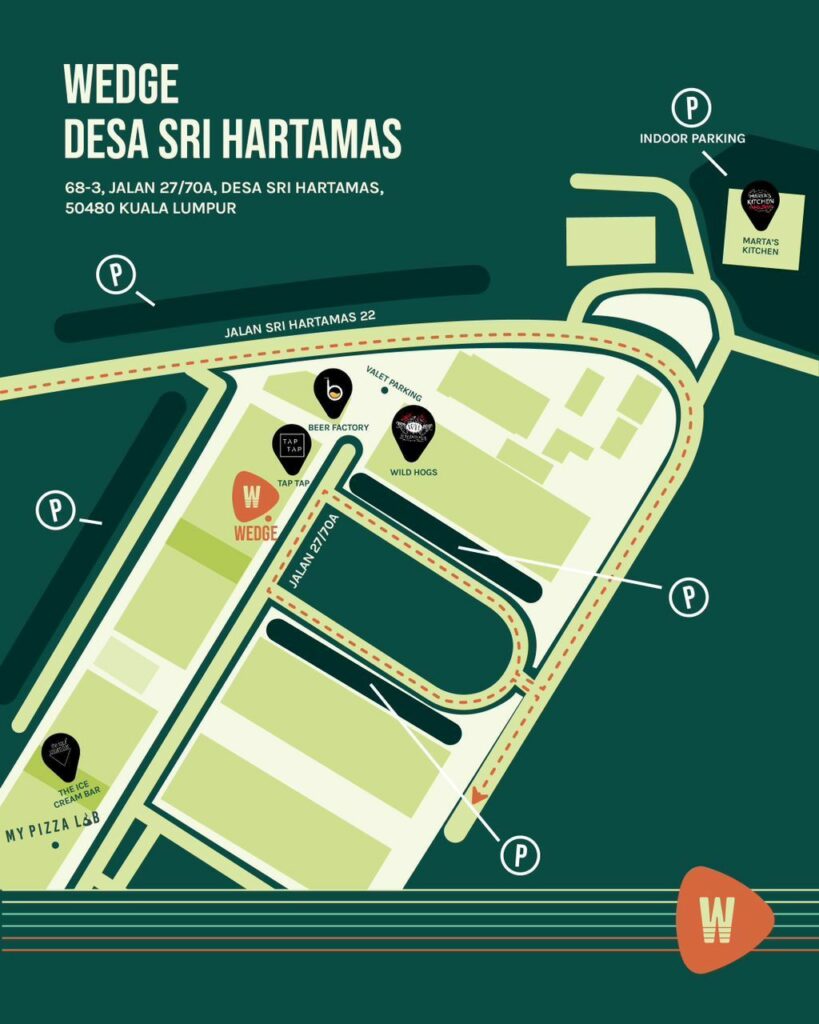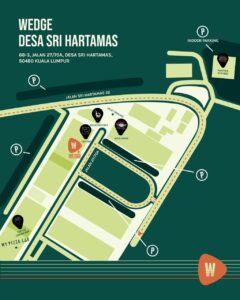 Find more KL bar recommendations here, and stay up-to-date on the latest gourmet and travel happenings around Malaysia here and here.