Taverna by TTR, Japanese-Italian Restaurant, The Gardens Mall
Words: Amanda Chin
Photos: Richard Callahan
Today, I met Monica and Richard at Taverna by The Tokyo Restaurant. It offers the flavours of Italy with a Japanese twist, along with a large selection of natural wines. The menu is a fusion of two different culinary traditions from exciting pasta dishes to fine Japanese seafood. It's worth travelling for but even better as break from shopping in The Gardens Mall.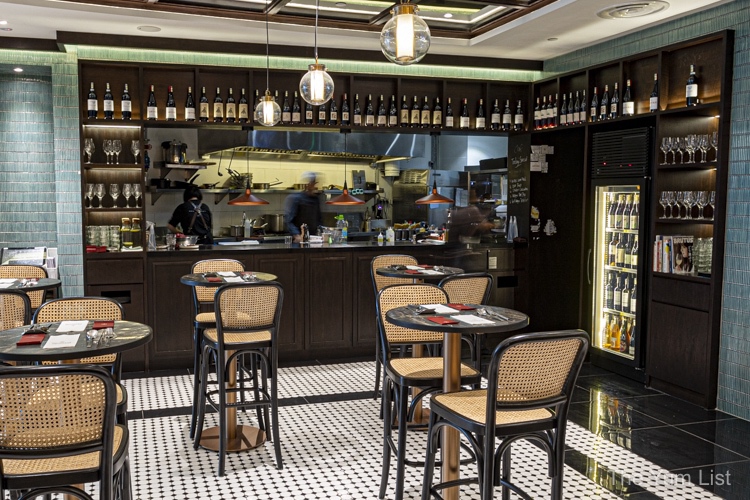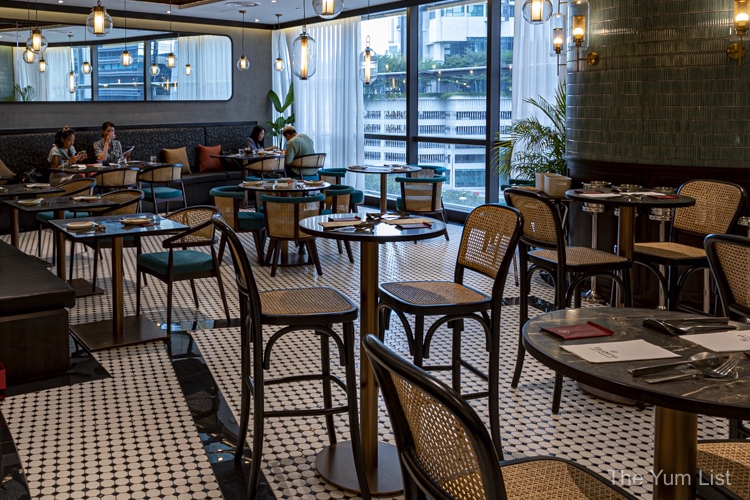 Taverna by The Tokyo Restaurant
Located on the third floor of ISETAN, The Gardens Mall, Taverna is by the same team behind The Tokyo Restaurant. In contrast to other restaurants there, this venue is bright and welcoming, with a tonne of natural light. The interior is accented by deep emerald green with pendant lighting, mosaic tiling and bistro chairs all adding charm. 
The semi-open kitchen provides a sneak peek of what the chefs are up to inside and I couldn't wait to get started as The Tokyo Restaurant is one of my all-time favourites. Head Chef Nimaan comes from Sarawak, so he's well-versed in playing around with seafood products and adds his own Malaysian twist to the Japanese-Italian recipes at Taverna. You can find him dividing his time between The Tokyo Restaurant (Lot 10) and here at Taverna.
Taverna Drinks Menu
Taverna lists an exciting range of NON, which is an Australian brand making non-alcoholic "wines." Using techniques similar to the process for natural wines, they offer flavours that give off floral, tannin, salinity and acidic notes. A glass will set you back RM28, a carafe RM110, and a bottle RM140.
First up, was the Non 001 which is a well-balanced pour of sweet and salty with a floral finish thanks to the chamomile. The Non 002 is the caramelised pear and kombu which gave a bold body and a buttery texture. Last, we tried the Non 005 which is lemon marmalade and hibiscus. It had a tart and citrusy flavour along with a floral body and a minty finish. 
As for the house pour at Taverna, it deserves two thumbs up since it includes a gorgeous list of natural wines. We started with glasses of the Ciello 'Baglio Antico Bianco' (RM45/glass, RM165/carafe, RM230/bottle). As an orange, this one had a well-rounded texture with flavours of citrus peel, herbs and ginger. The Vezelay Clos (RM280/bottle), was bold, dry and slightly acidic. The red selection is also excellent and went particularly well with our stew and ossobuco later on. The Curto Dolcetto D'Alba (RM280/bottle) was smoother, soft rather than acidic and slightly dry leaving notes of plum on the palate. Our wine-loving Mon was delighted with the selection, so if you're a wine lover too, be sure to check out Taverna's compact, but well-chosen list.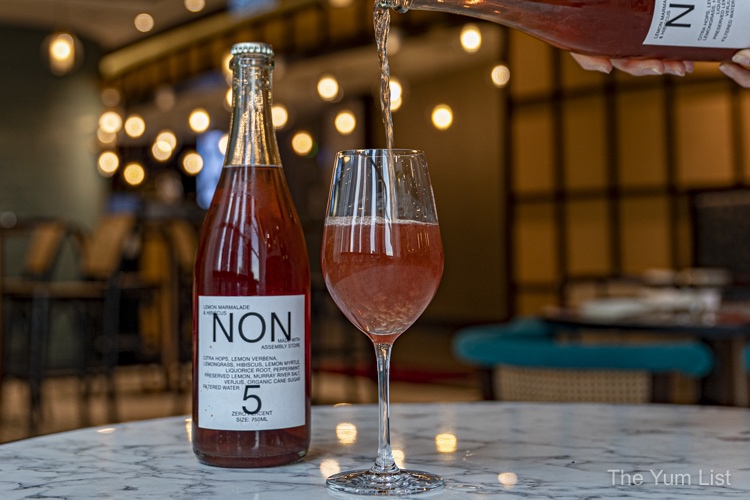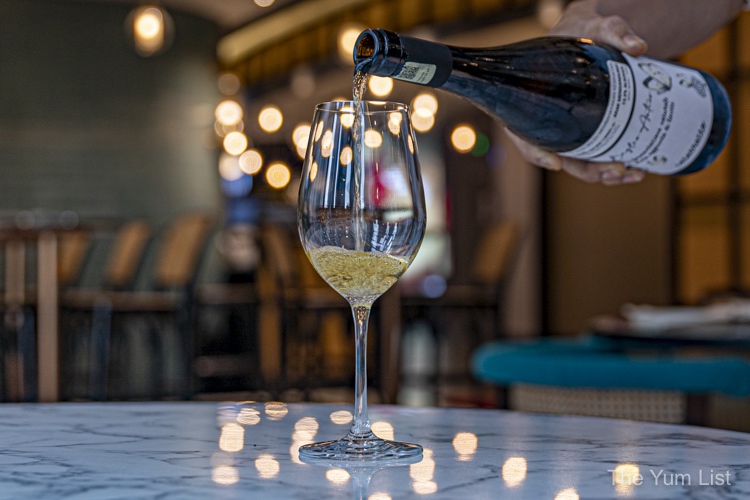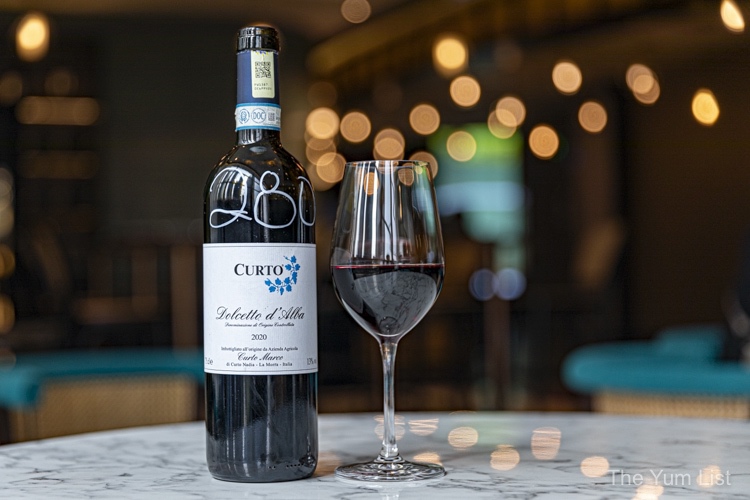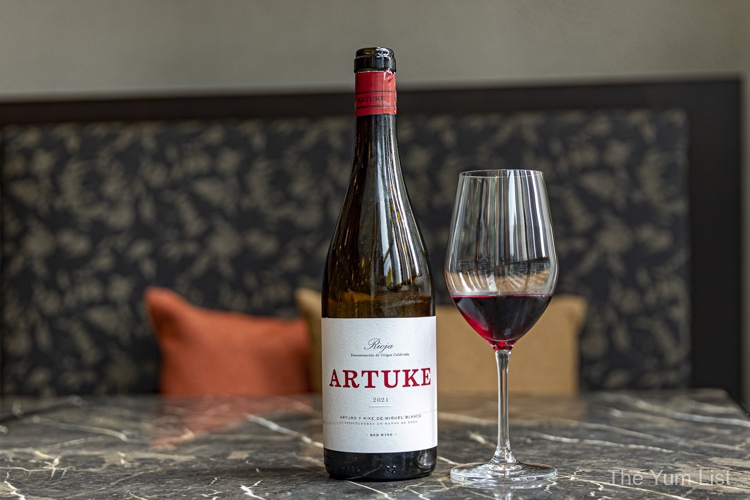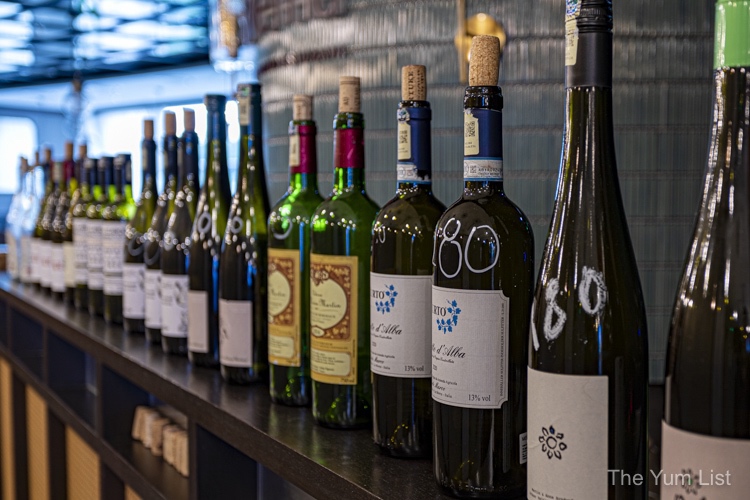 All these wines paired with our foods very nicely, so let's get down to the cuisine.
Taverna Food Menu
As Shirley Bassey once said, "Where do I begin?" Lewis Carroll would say, "Begin at the beginning," so that's exactly what we did. Our first plate was the Saba Potato – Sicilia Style (RM35) and it was the ultimate perfection. The Japanese Saba potato was perfectly crisp while the mackerel drenched in salted butter just added that extra zing. The combination of the butter, Italian parsley and lemon skin was truly harmonious in an elegant yet exciting way.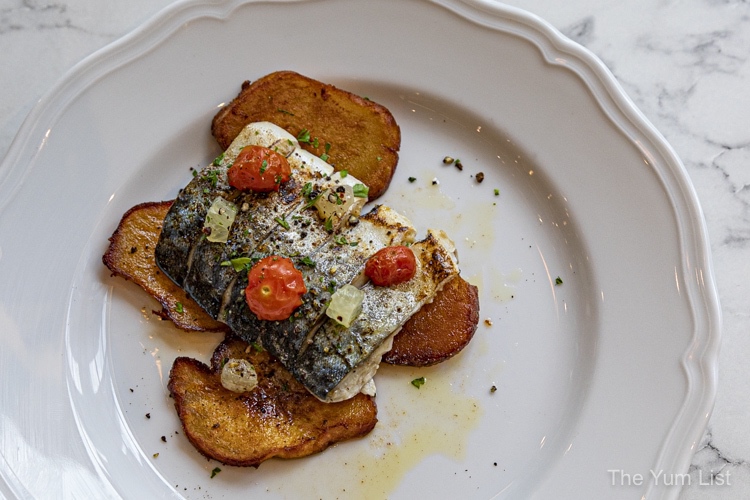 Following this starter, was the White Asparagus Milanese (RM45), which I adored. The white asparagus had a delicate and slightly sweet taste while the egg just added extra creaminess. The browned butter only made it more decadent and it was further elevated by the salty capers. This dish was a winner for sure. Another victor was the Salad Verde (RM26), a great merge of broccoli, avocado, green olive, anchovy, pistachio and dill topped off with zesty lime.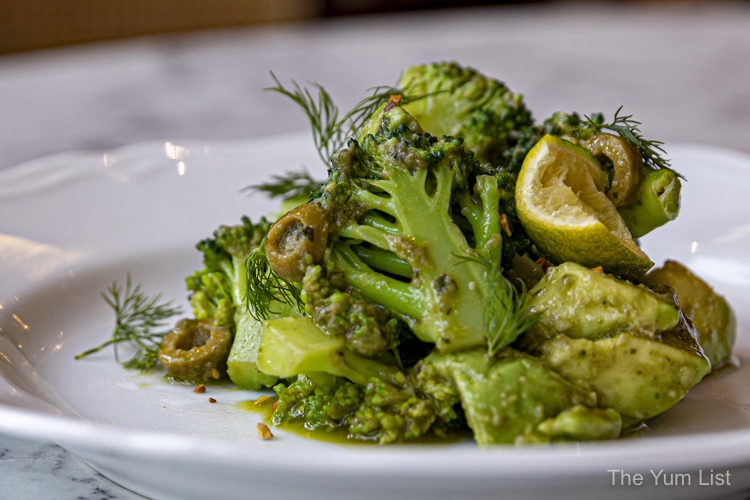 Main Menu
TTR Beef Stew (RM45), which was the most tender wagyu brisket in a heartwarming stew, was accompanied by potatoes and carrots and slices of sourdough from Smith Breads (Mon loves this place). Another conquistador was the Fresh River Prawn with Tomato Risotto (RMM65). Combined with rich tomato sauce and risotto cooked in clam broth, it transported me to the ocean.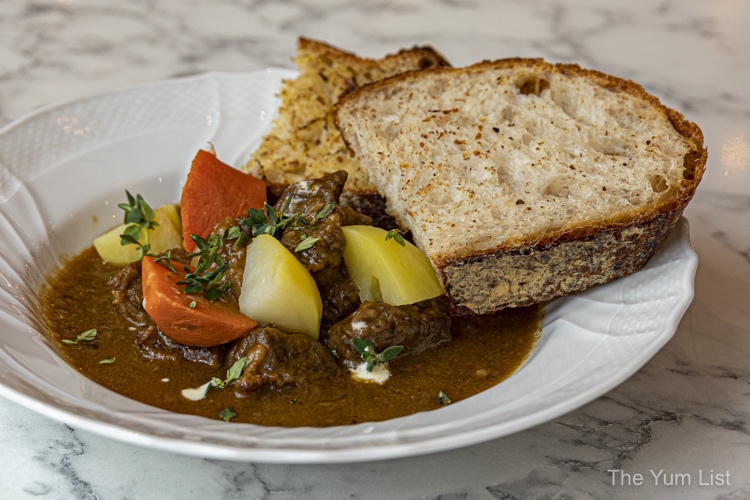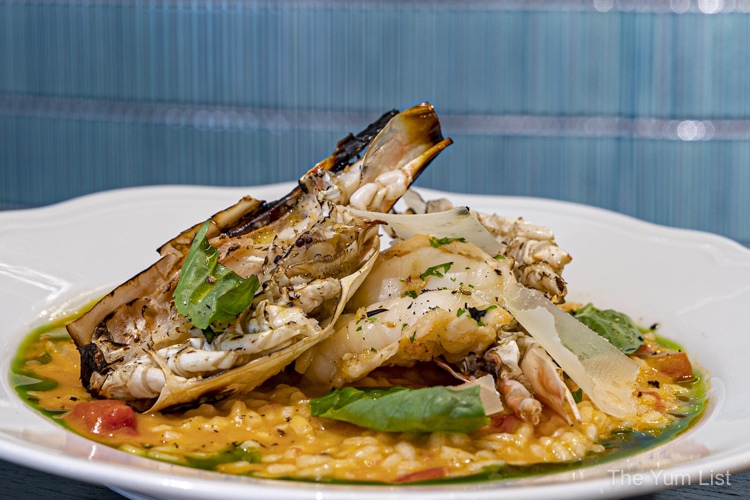 You'd expect chicken dishes to not blow your mind, but Taverna's Combo Chicken Cacciatore (RM45) allowed me to give chicken breasts a second chance. It was stuffed with roasted capsicum and complemented by a tangy Puglia tomato sauce. It came atop a bed of creamy mashed potato and fresh basil sprigs. It's hearty, warm and satisfying.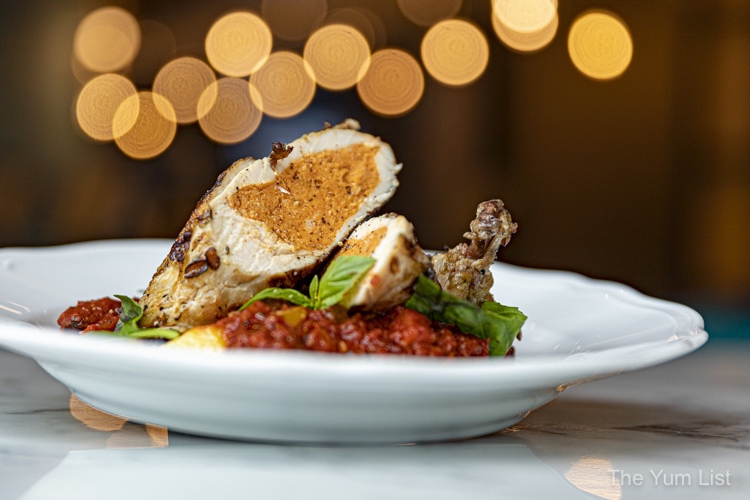 Another must-try meat dish is the TTR Ossobuco (RM120/200-300g, RM150/300-400g). Ossobuco is typical Lombard cuisine consisting of veal shanks braised with vegetables and broth and garnished with gremolata. At Taverna, we had a braised oxtail beef twist, served with mashed potatoes and fresh thyme. The champion of this dish is the soft marrow bone – dig it out of the bone to complete the meal.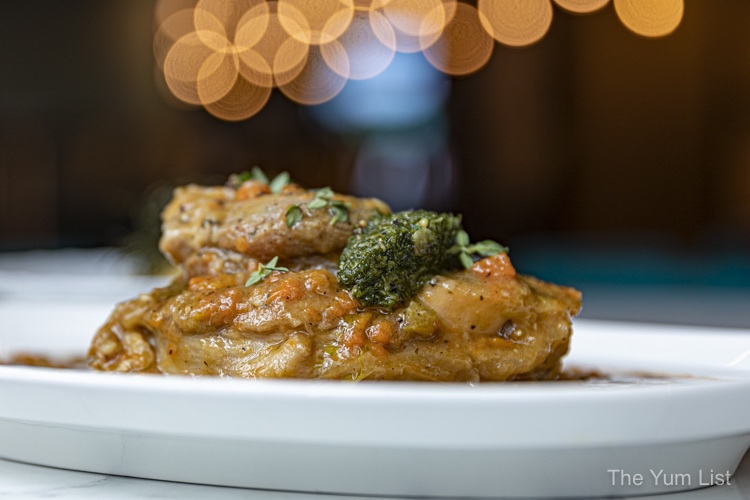 Our last main was Mentaiko Butter Pasta (RM32) and it was *kisses my fingers in Italian*. This dish's main breadwinner is the salty pollock roe, which, along with the salted butter, gave the pasta richness. The ohba leaf (perilla) and seaweed further enhanced the dish providing a very subtle umami flavour. Overall, it was a quite nutty and savoury ensemble which showcased the versatility of Japanese and Italian cuisine.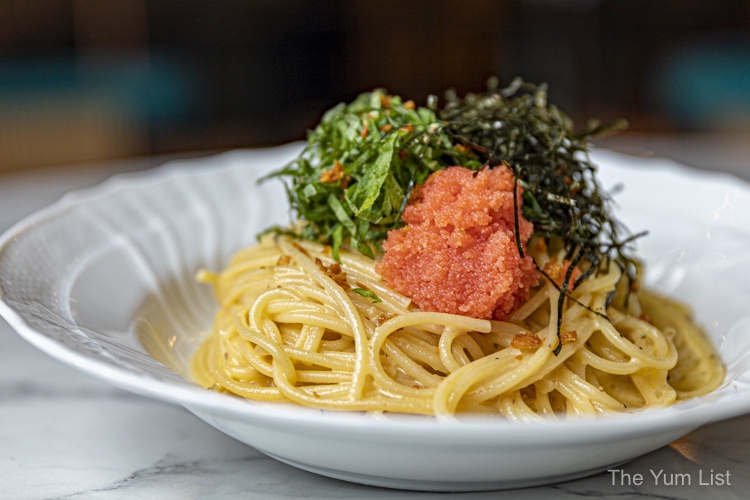 Taverna Dessert Menu
Now, we've come to the most exciting part and my jam – desserts. If you're wondering, yes, The Tokyo Restaurant's famous Basque cheesecakes are also available here. However, since we've consumed enough to feed an army, we dragged ourselves away from first instincts and tried something new. First up was The Ebisu Tiramisu (RM18), which used a darker roast of espresso than The Tokyo Restaurant so it had a much richer flavour. Perfectly moist and spongy, the bold chocolate flavour was clearly accentuated and would make anybody happy – even children since it's made without alcohol.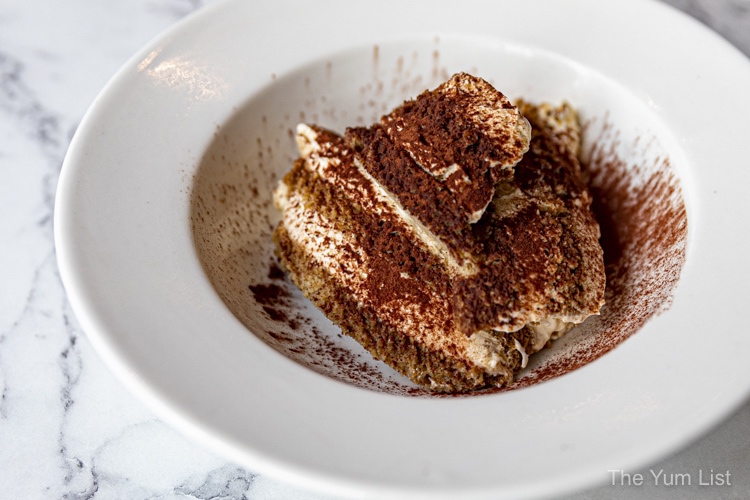 Finishing off with a big bang, we got The Tokyo Pudding (RM20) with a burnt caramel sauce. Every bite was luscious and as a sweet tooth, I have to say I was in heaven. Topped with whipped cream, you'd think this dessert would be a sugar overload but it was actually light – even non-desserters would enjoy this.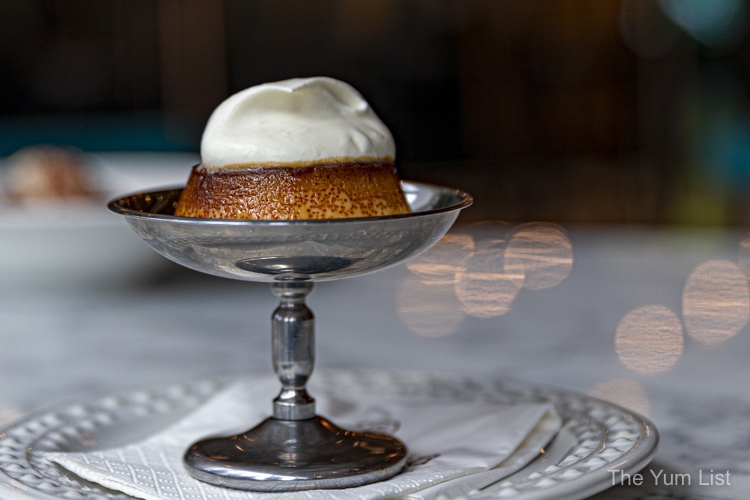 All the Pastabilities
All in all, I gave myself a pat on the back for wearing loose pants so I didn't have the urge to unbutton my jeans as I usually do on food outings with Monica. Taverna is a great new spot to get your fill of Italian cuisine with a Japanese twist and a hint of local flavour. The staff are super friendly and knowledgeable, armed with friendly answers to any question you might have about the lunch, cafe and dinner menus. I'll definitely have to return to try everything else.
Reasons to visit Taverna by The Tokyo Restaurant: A vibrant setting, welcoming staff, a well-chosen wine list including many natural wines, and mouth-watering food. Not to mention, desserts that will have you smiling.
Taverna by The Tokyo Restaurant
Level 3, ISETAN, The Gardens, Mid Valley City
Kuala Lumpur, Malaysia
@tavernabythetokyorestaurant
· Halal
Taverna by TTR Opening Hours
Everyday: 10 a.m. – 10 p.m.
Find more Japanese restaurants in KL here, Italian restaurants here, and stay up-to-date with the latest gourmet and travel recommendations for Malaysia here and here.