Hangers KL
Words: Matt Brown
Photos: Rich Callahan
Quite often, it's possible to find yourself at a bar where the drinks are incredibly good, yet if you decide you want to stay and eat as well, the dining menu doesn't match the same quality. Opening in January 2023 and located behind some very nifty laundromat-inspired doors, Hangers KL is a bar where the drinks and food are both high quality. The only issue you'll have is deciding what not to order off either menu.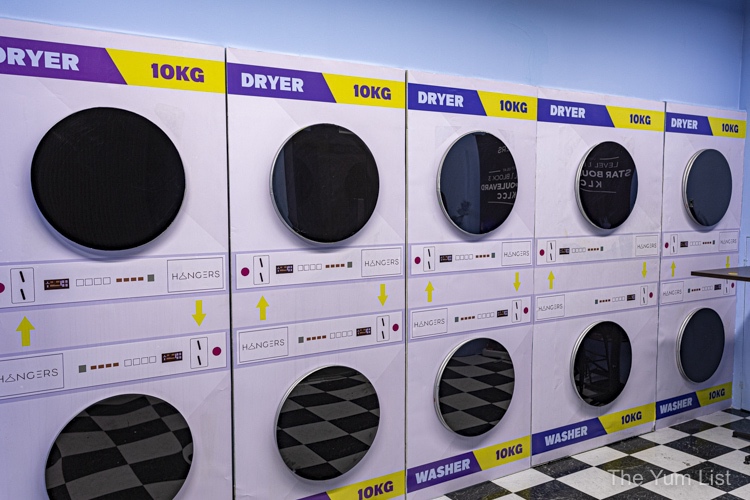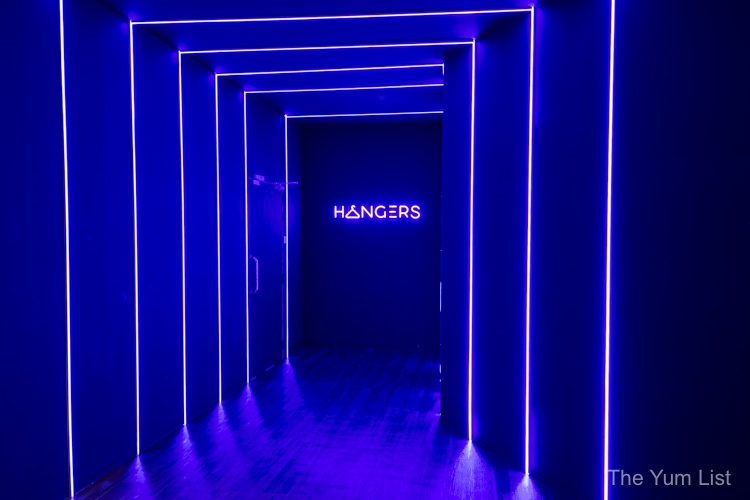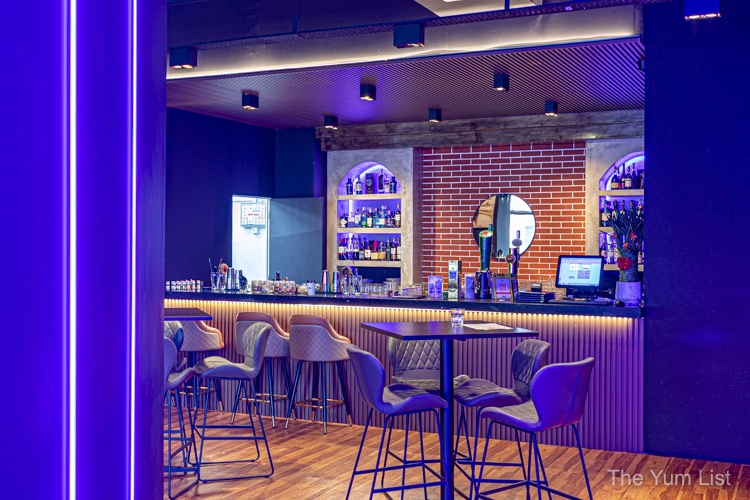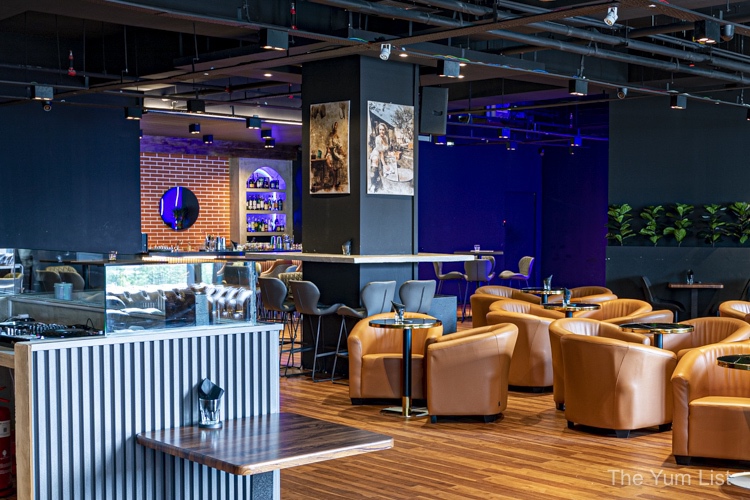 Craft Cocktails at Hangers KL
The lounge-like feel of the large space that is Hangers KL provides instant comfort and respite from the bustling street outside. It's easy to imagine this place bustling with thirsty office and embassy workers, given its location and the range available on the drinks menu, will have something for everyone – probably twice.
The Craft Cocktails at Hangers KL are dynamic creations that, in 2023, demand your phone to be at the ready for documenting their arrival and unique senses of style. We start with the Shokabutsu Kiss (RM48+), a house favourite and refreshing mix of gin, passionfruit, elderflower, citrus fruits and flowers, topped with raspberry foam. It's floral and fruity without being overwhelmingly sweet.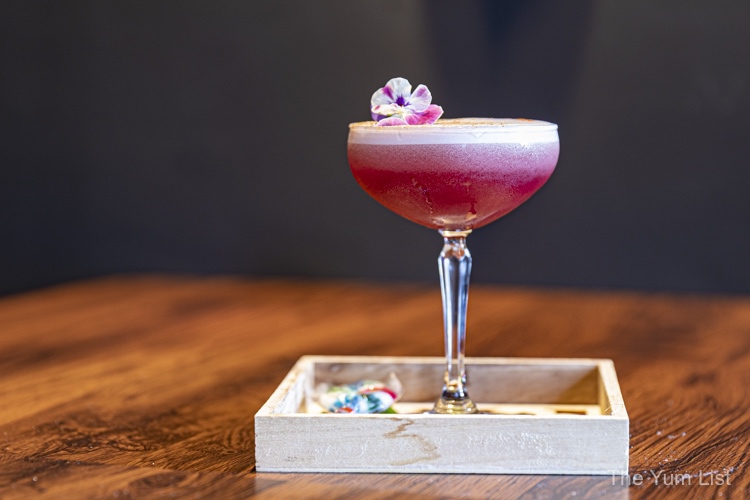 A classic cocktail is reimagined with the Axion Old Fashioned (RM45+). The usual whiskey is replaced with a black tea dark spiced rum and mixed with apple ginger for a glorious way to farewell a day at work and welcome the evening ahead.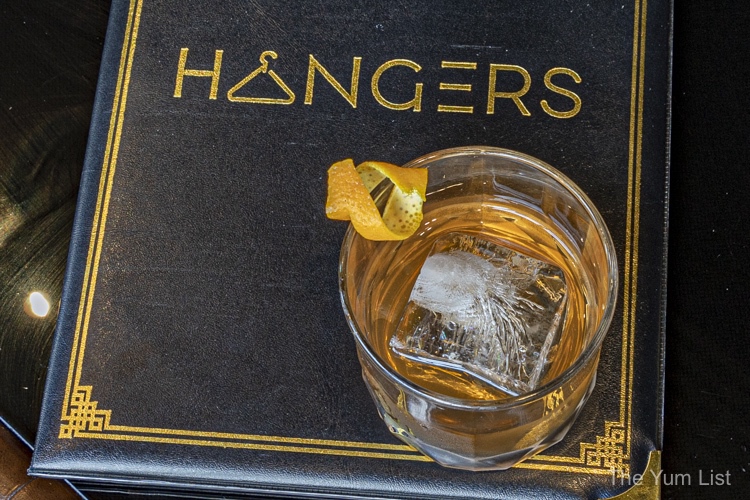 With a smoking stick of cinnamon on top, the Tiki Breeze Attack (RM52+) is a good blend of lightly spiced, sweet and sour, utilising a mix of cinnamon, cloves, star anise, cardamom and Szechuan pepper to create a light, fresh sundowner.
If you're after a true production with your drink, then the Bleaching Hyppo (RM45+) delivers. It arrives at the table fully deconstructed, with all of the elements waiting to be formed into the very smooth blend of rum, Angostura bitters and apricot. The creation of this drink will turn anyone into a cocktail influencer, wanting to catch the moment that fire is added to the equation.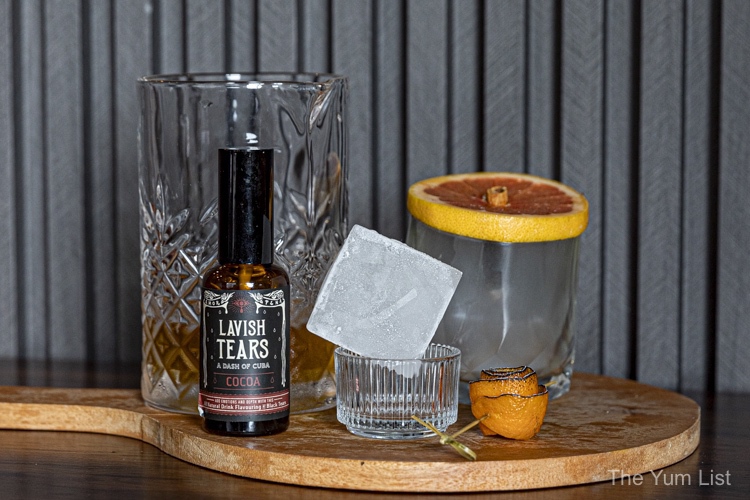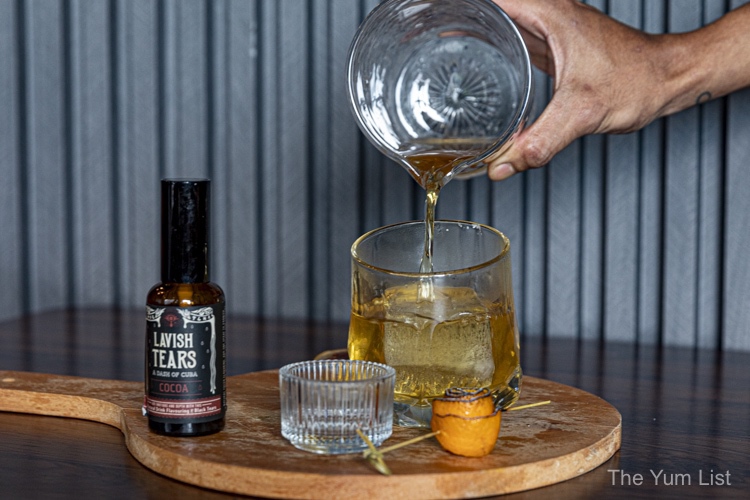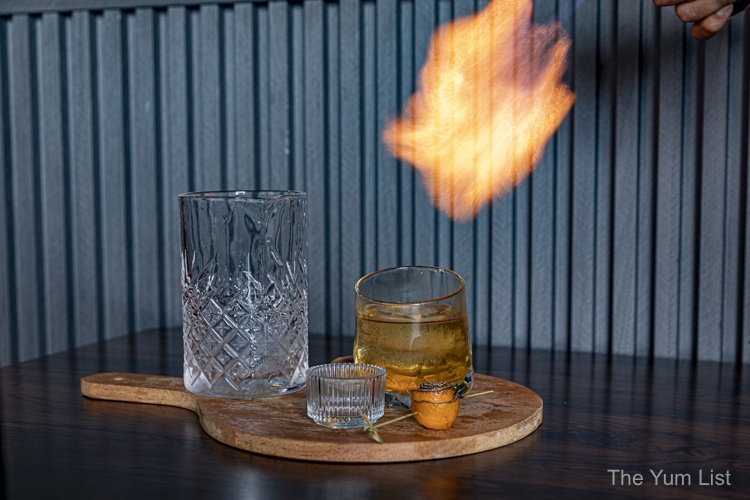 The Palmolive (RM45+) is a party in a glass, which is a twist on tom yum soup that merges sweet and spicy flavours with a gin base and X-Rated Fusion Liqueur with kaffir lime and lemon foam. It comes with a little party favour of sour plum and small Asian candy which I tried my hardest to find the name of online but failed miserably. You'll need to order one for yourself and assist me with my understanding of local treats.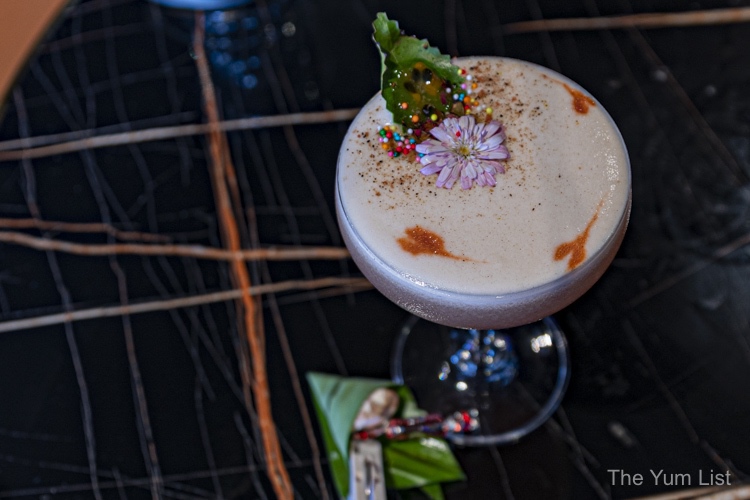 The final drink we sampled was a Negroni (RM 42+), made by the Hangers KL Master of Everything, Chris Danial. A fusion of Campari, vermouth and Bulldog London Dry Gin, the elevating touch to this version of the classic is equal parts of cardamom, black pepper and triple the amount of orange zest. It also comes sitting on top of a bowl of smoked hay, which adds more to the whole olfactory experience.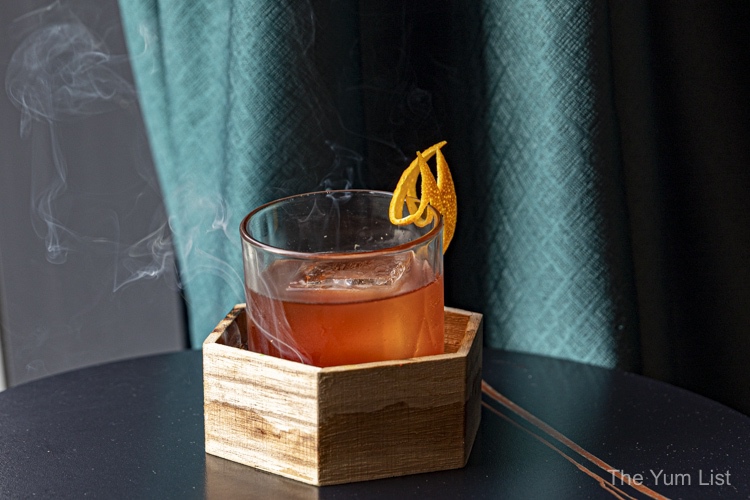 These are only a handful of the drinks, crafted or classic, available on the menu at Hangers KL. To tempt you even further into trying more than one, their Happy Hour runs daily from 4:30 – 8:30pm and features an amazing 50% off all of their Crafted Cocktails. Fifty. Per cent. Hangers KL also runs a promotion of Buy 10, get 1 Free, much like a coffee rewards card, which includes all of the cocktails on the Happy Hour menu. After-work drinks never felt so easy.
Food Menu
So you've settled in for an evening and are now feeling a bit peckish. This is where chef Chris and his kitchen team raise the stakes in the bar food game by offering dish after dish of truly delicious food.
We start with the Snacking Beef Brisket Nachos (RM32), which are enough for the three of us to share generously. The beef is cooked sous vide overnight and is deliciously tender, with just the right level of spicy heat added amongst the crunchy tortilla chips.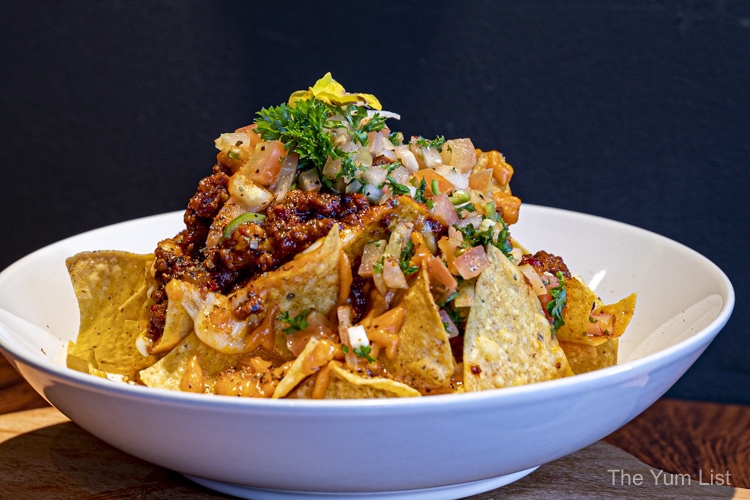 The Chicken Strips Aglio Olio (RM35) features some of the most tender chicken I think I have ever eaten – as we discover on this visit, Chris is also the King of Tender Chicken – with al dente spaghetti and vegetables rounding out a well-spiced (and completely devoured by the three of us) dish.
The paper-thin and crispy Classic Margherita Pizza (RM38) pairs nicely with any of the light and refreshing cocktails. Like all of the dishes it's easy to share with a group. The K-Pop Popcorn Chicken (RM25) features impressively large 'pops' of chicken fried in a cornflake crust and served with gochujang sauce for an umami flavour element.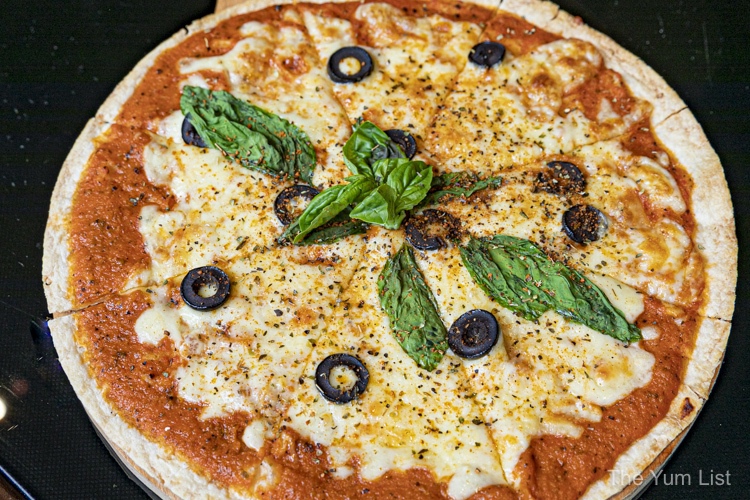 From the Showstopper section of the menu, we tried the Garlic Butter Chicken Breast and the Hanger KL's Beef Burger (both RM38). These are both substantial serves, with the chicken breast once again incredibly tender and crusted to perfection, served with vegetables and salad. The burger comes in a black sesame bun, and the housemade patty is given its great flavour through the use of seaweed crackers to hold it together. Cajun and black pepper seasoning, as well as barbeque sauce, make this a big hit with diners already, and it's easy to see why.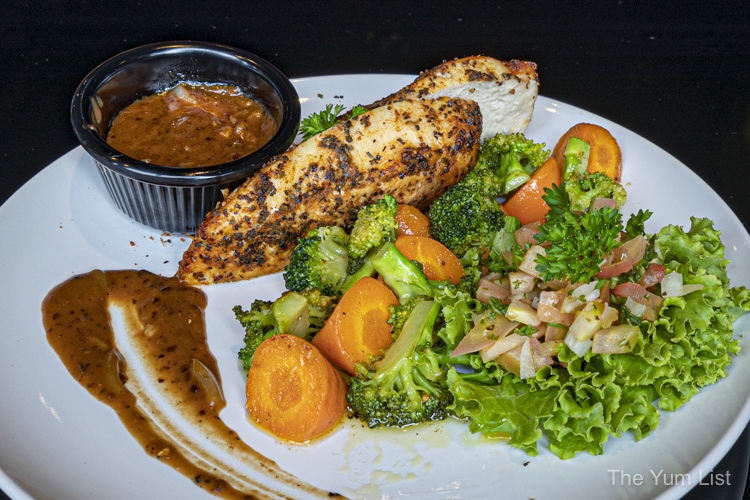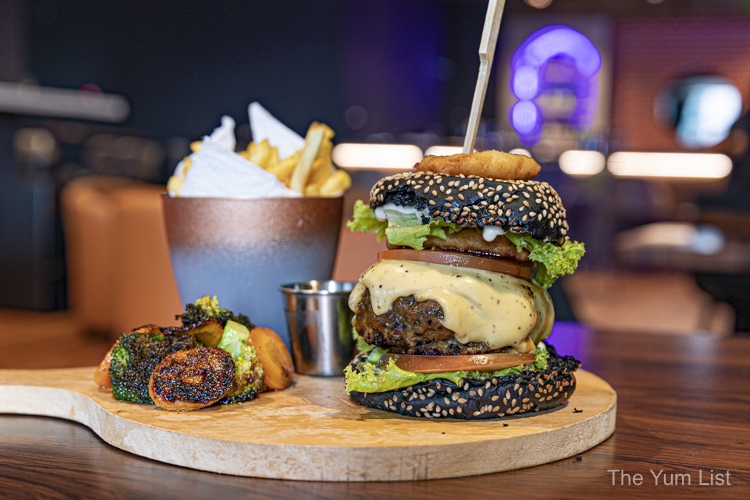 Reasons to visit Hangers KL: the vision of a place where people can come for a relaxed and quality night out is coming together nicely. Chef Chris and owner Ravi have big ideas and seem to be having a lot of fun making them happen, so it's a great experience for either after-work dinner and drinks or try more of a big night out later in the week when they have DJs spinning on Wed-Thur-Fri and live music over the weekend.
Hangers KL
Block 03, Level 1, Star Boulevard KLCC
Unit 1-03, 1, Jalan Yap Kwan Seng
50450 Kuala Lumpur, Malaysia
+6 012 466-5508
Instagram @hangers.kl
Hangers KL Opening Hours
Wednesday – Sunday: 4:30 pm – 2:30 am
Find more KL bar recommendations here, and stay up-to-date on the latest gourmet and travel happenings around Malaysia here and here.