Sanctuary 38
Words: Jacob Weber
Photos: Rich Callahan
Ever thought about how there aren't really any good cocktail bars in Sri Hartamas anymore? (Especially since P&C closed down.)
Well, the team behind Sanctuary 38 have. And have vowed to change it.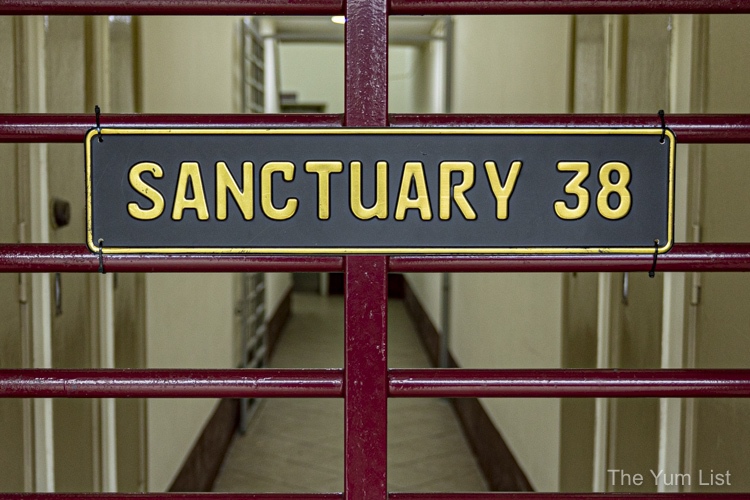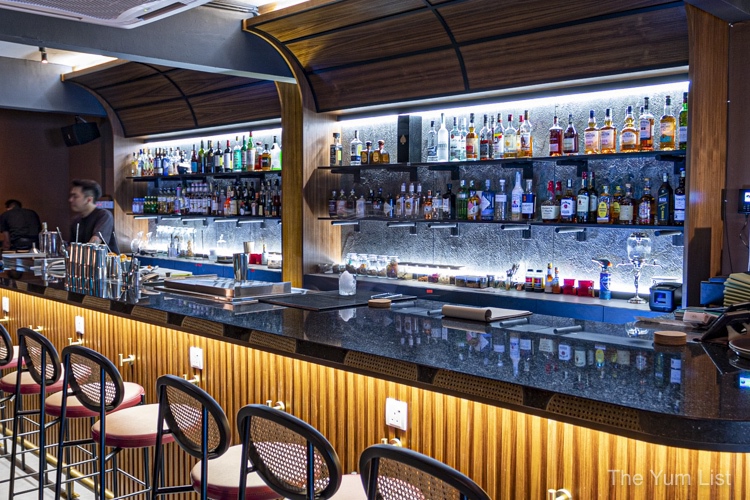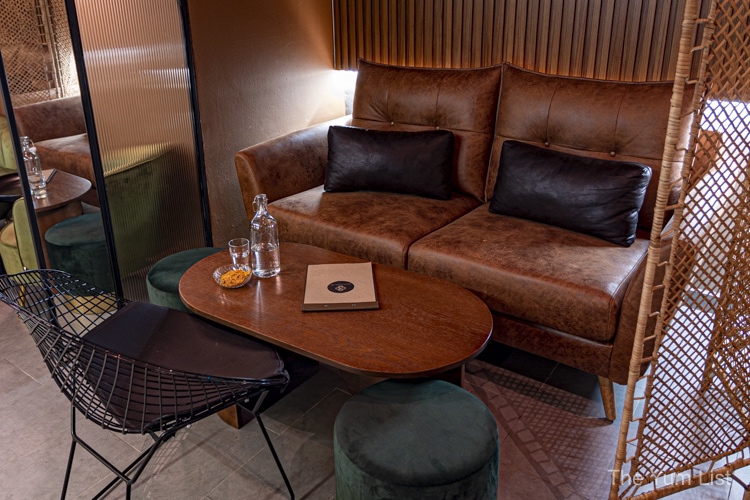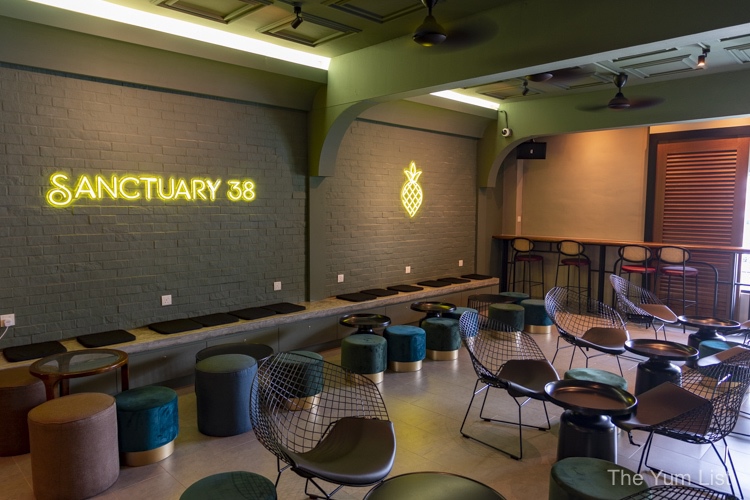 Sanctuary 38 – Desa Sri Hartamas
The same dynamic team have introduced a stylish and sophisticated first-floor space to the drinking scene in this trendy part of town, and it's a welcome addition to the neighbourhood. Their concept is – wait for it – a 'sanctuary' for friends and colleagues to get together, hang out and wind down. The massive balcony patio (and smoking area) is the ideal spot for exactly that, and there's plenty of seating along the elegant black marble-topped bar inside, too. 
And to make things even more comfortable, there's RM15 House Infused Gin & Tonics between 5pm and 8pm daily. (Even the regular price of RM23 is very reasonable indeed.) They go down very smoothly to the classic, easy-going soundtrack. Soul, jazz, R&B, all that good stuff.
Oh, and you can bring your own food.
Oh, and you can bring your own pets.
Throw in some seriously creative and expertly crafted cocktails using innovative combinations of local and international ingredients – and some very well-executed classics – and it really does become a sanctuary that I, for one, am happy to hunker down in – especially during the typical KL afternoon downpour, which perfectly coincides with RM15 gins.
Cocktail Menu
There's an effortless ambience about Sanctuary 38 that adds to the welcoming atmosphere, a subtle but eclectic mix of styles that complement each other nicely. A little bit of contemporary, a dash of art deco, a spacious living-room-style bar lounge that opens to the industrial-chic balcony. There's even a neon pineapple sign on the wall that's a shout-out to a particularly decorative shirt that Jason used to wear in his earlier bartending days.
The shirt is sadly no longer with us, but otherwise, Jason brings every fluid ounce of his previous experience to the cocktail menu at Sanctuary 38, and you can tell he's had some fun putting it together. A firm grasp of the fundamentals and some unmistakable flair make for an intriguing selection of signature drinks.
We settle in and get started with a Negroni (RM38) – Monica's absolute favourite and often a marker against which all other drinks are measured. No pressure then, Jason. Sanctuary 38's version is done the traditional way: sweet vermouth, gin, and Campari in equal parts. Orange peel garnish, of course. Jason makes ours using an aromatic, spicy Aussie Four Pillars Spiced Negroni gin for Monica's benefit – and it seems to do the trick. "Can't beat a classic," she beams, "and everything's just right". Praise indeed from the Negroni Queen, and we're off to a good start.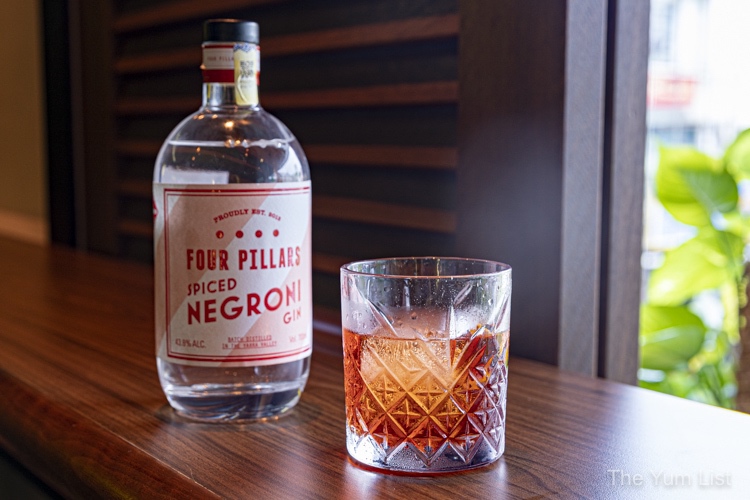 One of the House Infusion Gins arrives next: the Sour Plum variety, with a namesake garnish. It's beautifully balanced, not too cloying or sweet (thanks to the use of soda instead of tonic), and has a delicate fragrance to it.
By the way, don't let the price fool you. Much care and attention go into the House Infusion Gins, from the Earl Grey to the French Rose. These concoctions are either cold-brewed for up to 24 hours or infused in a sous-vide at 60-70℃ for a couple of hours. I legally (I think) have to promote responsible drinking. Still, at RM15 a glass, there's no excuse not to sample several of them between 5-8pm.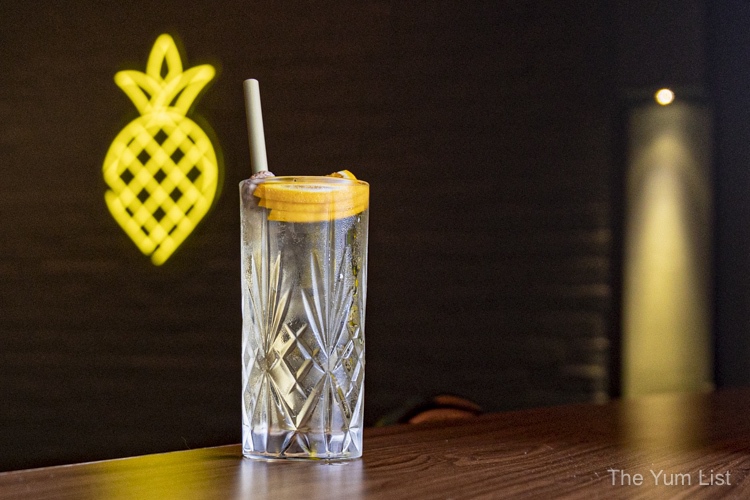 For the sake of balance – and Rich – we get a mocktail next, and it's very good. The Mango Mule (RM25), made with cucumber, mango puree, lime and ginger beer, is a juicy and full-bodied alcohol-free beverage. The only thing lacking is drinking it in the sunshine.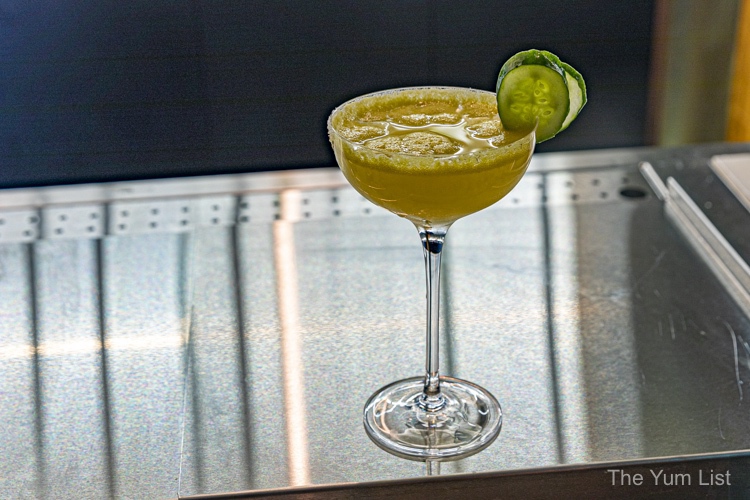 Back to the booze. The Winter Dew (RM38) – sake and honeydew infusion, melon liqueur, honey and lemon – is refreshing, smooth and sweet and even comes with a cute frozen honeydew garnish. It's slightly too sweet for Mon, but I am quite happy to polish this off, being a consummate professional and all that.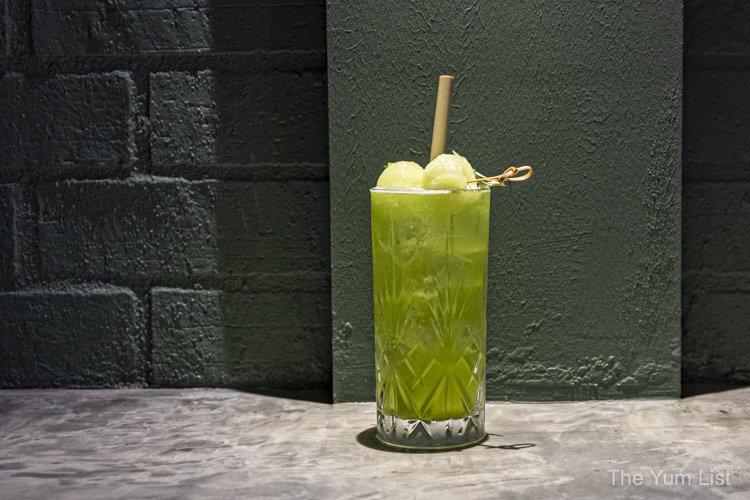 As you'd imagine from a drink containing both tequila and mezcal, the Oaxaca Old Fashioned (RM45) has quite the kick. Agave nectar and bitters do their best to soften the blow, but this is an unashamedly fiery number. I love it. ¡Arriba!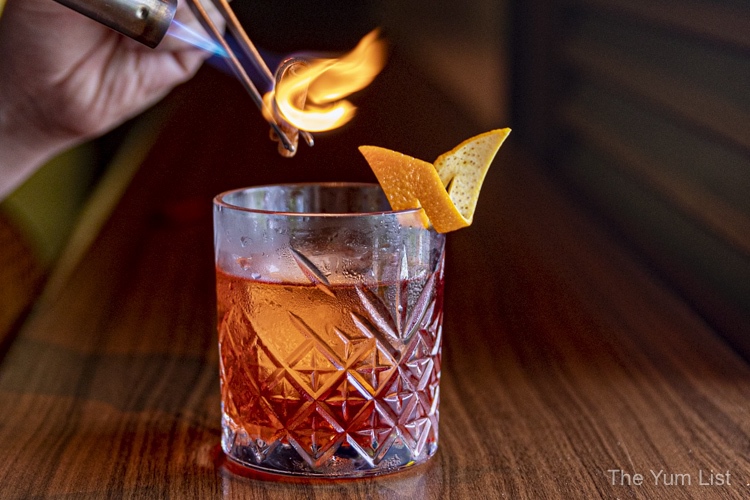 And then, somehow, the stakes are raised. Let The Alcohol Do The Talking (RM60) is the longest Long Island Iced Tea you'll ever drink and certainly the best-named. The ingredients read like Frank Sinatra's shopping list: Earl Grey gin, vodka, Cointreau, tequila, triple sec, bourbon, sake, palm sugar, and lemon. But the thing is, it's genuinely good, thanks to the palm sugar softening things up and the sake adding a hint of smoothness. If you didn't know that this was every spirit behind the bar – like you do with most Long Island Ice Teas – then you wouldn't guess – until about 15 minutes after you drink it.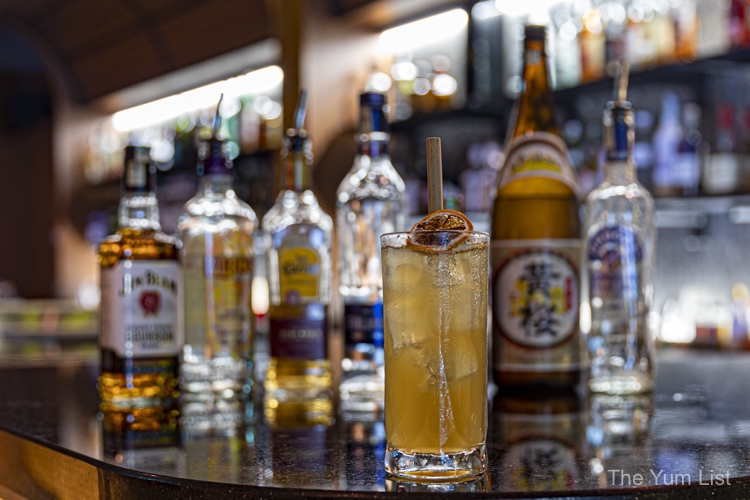 Food Menu Sanctuary 38
At this point, food – or 'the alcohol sponge' – is a priority. We haven't brought our own, as Sanctuary 38 allows you to do. Still, the beauty of this bar is that you can order from some excellent neighbouring eateries as well. We start with some Chicken Wings (RM18) from Sawadee, the Thai restaurant next door. They're excellent; a proper bar snack with lovely crispy fried skin and a great sauce. The Pork Neck (RM20) is a solid plate of meaty nibbles, too. The Pizza Lab downstairs delivers a delicious Margherita (RM17 for 7") and Honey Truffle Bella (RM20 for 7") pizza, which are equally worthy of a place at the bar, and polished off quickly.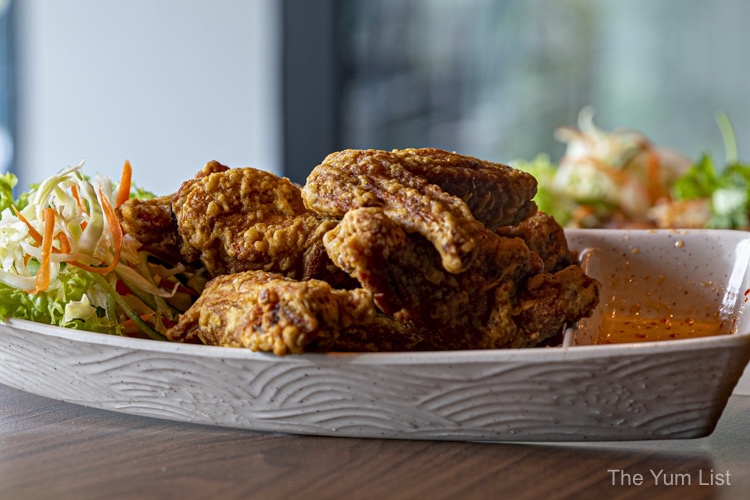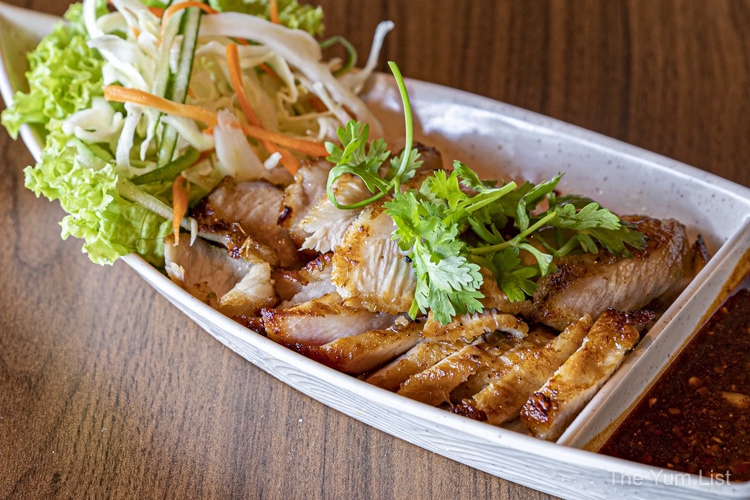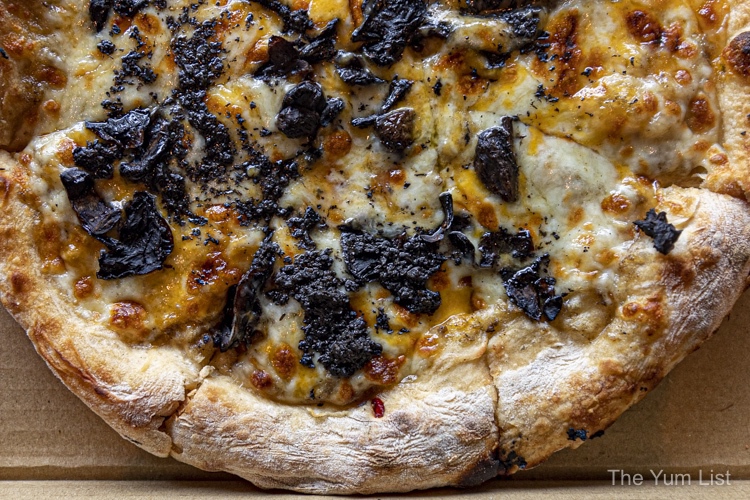 And for the final flourish, two of my favourite things in one bowl: booze and pudding. Sanctuary 38's alcoholic desserts are sure to be a hit, especially if you have a particularly traditional taste; from sea coconut to sago pearls, these creative concoctions make good use of old-school local favourites.
The Ai Yu Jelly (RM18) comes in two varieties – we choose the one with fresh tangy lychee, nutmeg syrup and sea coconut. Oh, and more Sour Plum Gin, and some spiced rum for good measure, which adds some bite and body.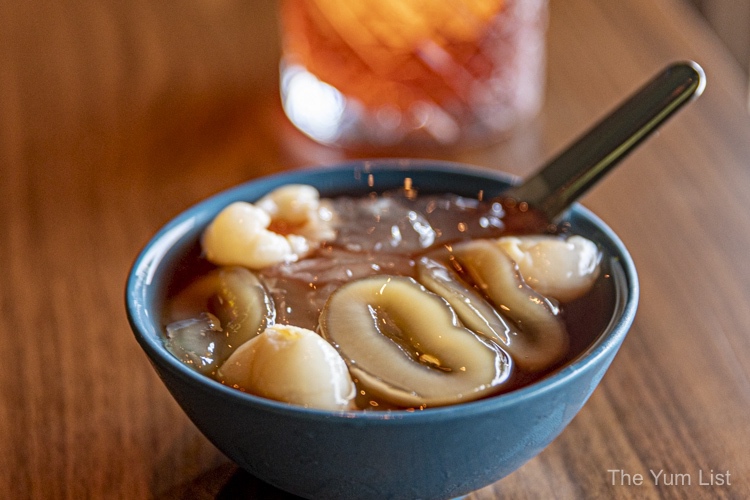 Mon doesn't usually do desserts, but I think she's found a new favourite with the Sago Gula Melaka (RM18). Dark rum and coconut liqueur add a grown-up edge to this childhood favourite, with coconut milk and pandan for a smooth, nutty finish.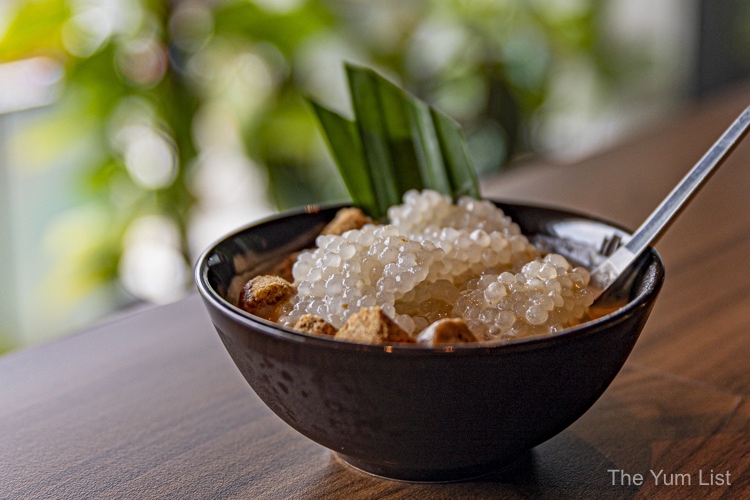 The last dessert is certainly an … interesting one. It's nothing if not unique, that's for sure. Petai Grasshopper Ice Cream (RM18) is a sweet and minty mouthful with a particular aroma – for the uninitiated, petai is also known as 'stinky bean'. To be fair, and to Sanctuary's credit, they've certainly pulled off as palatable a dessert as could be with this particular ingredient. Melon and mint liqueurs, apple syrup and milk, complete this curious dish.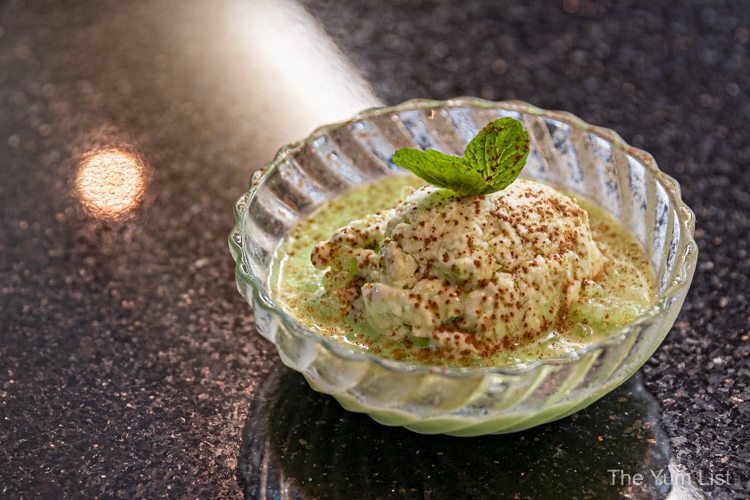 Sanctuary 38 Review
The Sanctuary 38 team are doing a fine service to the Sri Hartamas community: creating a comfortable space with a relaxing atmosphere, a great soundtrack… and outstanding drinks. I stress 'drinks' and not 'cocktails' because even the mocktails here are excellent, and the spirits menu will keep you busy if you're not in the mood for anything fancier. But the house cocktails here are highly recommended – not to mention pretty potent. Drop by next time you're in the neighbourhood – and if you're not in the neighbourhood, come anyway.
Reasons to visit Sanctuary 38: stylish-but-unpretentious hangout spot in Sri Hartamas; creative and classic cocktails with innovative ingredients; pet-friendly; generous gin-based Happy Hour with house infusions; a spacious balcony area for bigger groups; bring your own food or order from a choice of nearby restaurants; clever alcoholic desserts.
Sanctuary 38
38-1, Jalan 27/70a, Desa Sri Hartamas, 50480 Kuala Lumpur
+6 011 297 31938
www.instagram.com/sanctuary.38/
Sanctuary 38 Opening Hours
Daily: 5pm-12am
Find more KL bar recommendations here, and stay up-to-date on the latest gourmet and travel happenings around Malaysia here and here.