Rimbar KL
Words: Matt Brown
Photos: Rich Callahan
It can sometimes be a little difficult when venturing out for a Yum List article to get a full sense of the vibes and atmosphere in a venue, as, believe it or not, we are actually a bunch of nerds who like to go to bed early (plus Rich prefers natural lighting for his pictures where possible). So we often find ourselves the only people in a place as we sample the food and drinks, which, although quite luxurious, can also leave us wondering what it all feels like full of other winers and diners.
A place like Rimbar KL, which opened in November 2022 in Chinatown and upstairs from Etc Cafe, somehow manages to give us enough of a welcoming, cosy and relaxed feel even when it is just us. This is a testament to Rimbar KL's owner, Mun, who is the force behind another great Chinatown drinking spot, The Attic. Mun has used inspiration from camping-themed bars in China (Rimbar means 'forest' in Malay) to create a comfortable space that doesn't feel overly themed while still standing out with some impressive decor and camping touches. You're going to be hard-pressed to find other tents in KL where you can imbibe some delicious cocktails.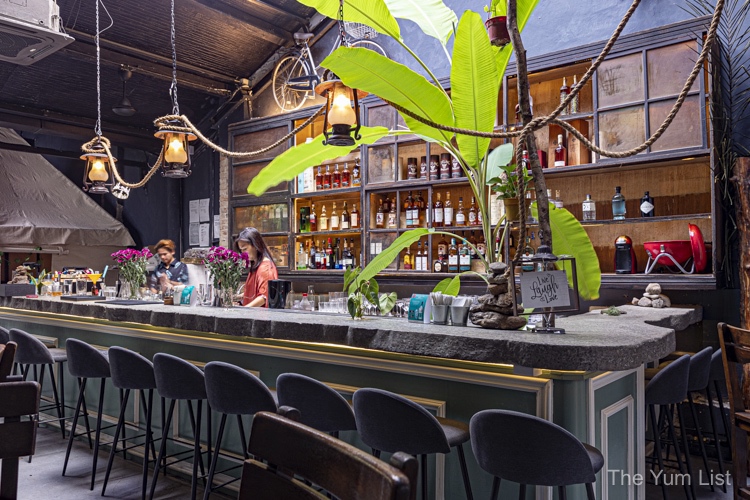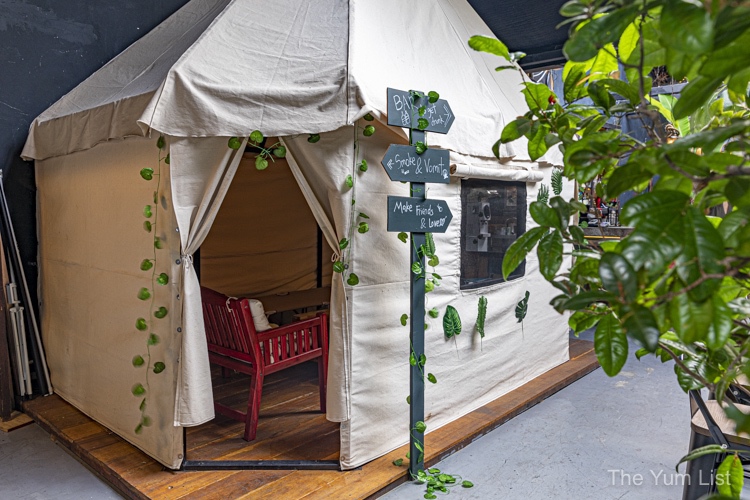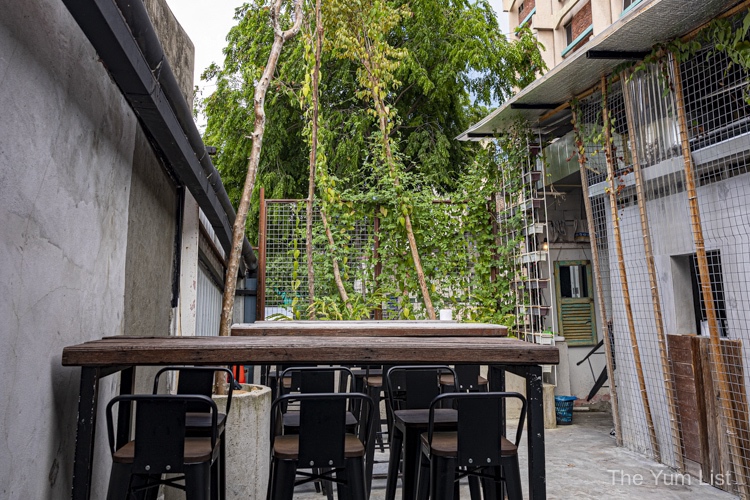 All of the staff are friendly and happy to enhance your experience, led by Head Bartender and resident DJ Derek, who skillfully mixes ingredients as well as cool beats in equal measure. Although only open a few months, Rimbar KL is already a popular spot for parties wanting to relax as well as boogie the night away; the table tops have been known to support not just the drinks on offer. A look at their Instagram posts since opening will show you that this place has great energy and enjoys hosting all sorts of different events – guest DJs, trivia nights, free-flow wine and cheese events, and incredible beer happy hours… these woods are made for drinking!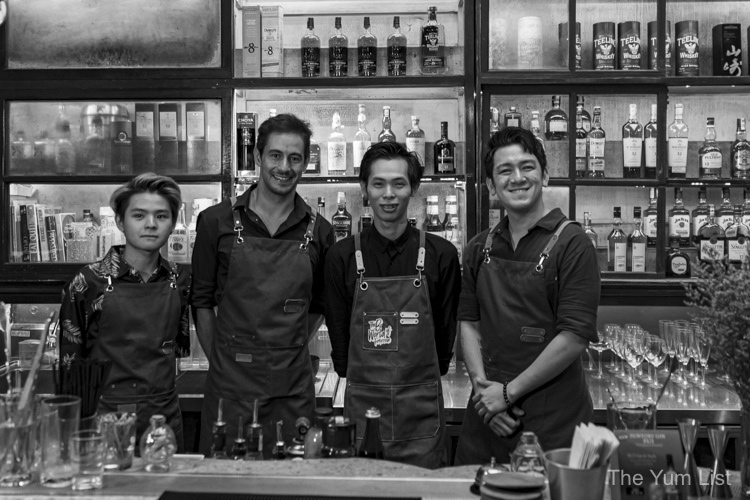 You can choose to sit at the organically shaped bar, across from the talented staff and in view of a 150-year-old bar cabinet sourced locally by Mun. There are multiple seating options, both inside and out, as well as the 'VIP Room If It Were Sponsored by Patagonia" – a large tent that fits 8-12 people. Choose your own adventure.
Rimbar KL Cocktail Menu
Mon has already begun her assessment before I arrive with a Negroni. To her, the classics serve as a reliable indicator of a bar's quality. The Negroni's simple yet harmonious blend of equal parts gin, Campari, and sweet vermouth create a bittersweet symphony, complemented by the delicate aroma of the orange peel garnish. It's two thumbs up from Mon, so the craft cocktail tasting begins.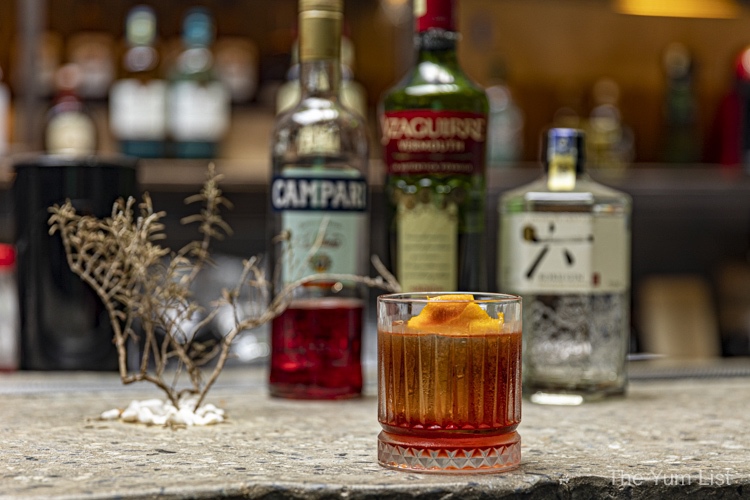 The talented and tattooed Andree has created the first cocktail that we try – the Soulate Sour (RM45). I wrote in my notes that this was 'very adult', which is Mattspeak for 'not too sugary', which is expected in a twist on a martini featuring Roku gin, muddled cucumber and calamansi lime. How refreshing – both literally and figuratively – to have a drink that doesn't taste too sweet!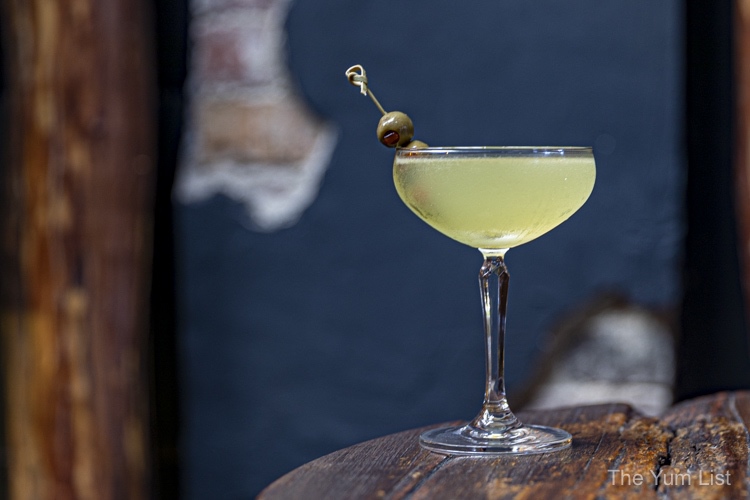 Next up is the Amethyst (RM38), a striking serving of Roku gin with pandan-infused simple syrup, lime juice and butterfly pea. It's another not-too-sweet drink that is wonderfully eye-catching thanks to the purple hue of the butterfly pea. Clearly, this is a playground for adults, where the drinks are created to be appreciated and not just guzzled down one after the other.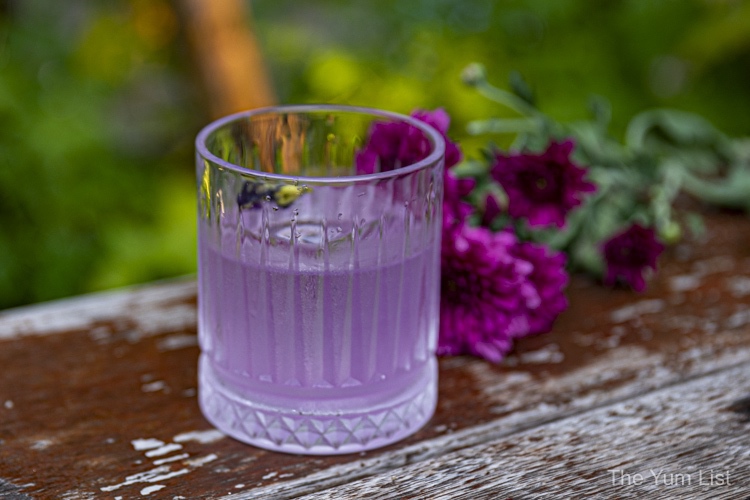 A Campfire Old Fashioned (RM45) smoothly blends Woodford Reserve Bourbon, Angostura Bitters and Orange Peel with the traditional sugar cubes replaced by Benvenuti Walnut Liqueur. Sipping on this whilst enjoying the surrounds of raw materials and flora indoors or the view of Merdeka 118 from the back deck all feel right, regardless of what day of the week it may be.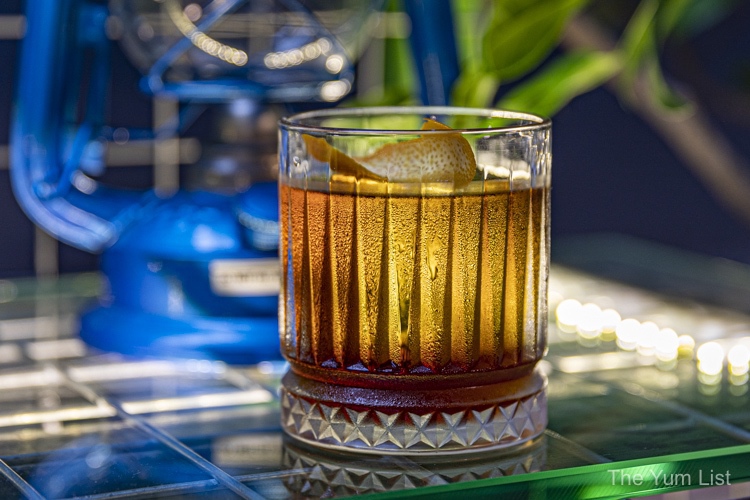 Another colourful cocktail and yet another offering that tastes far more enjoyable because it isn't like a glass of melted candy is Hammock (RM42). This was my favourite of the afternoon (I actually had two) because of the insanely easy way it was to drink the Roku, pear syrup and mashed-up watermelon. I don't know how they hid any taste of the generous pouring of gin in this drink, but this might be the one you've ordered when you know that laying down on the camp bed in the tent is a possibility.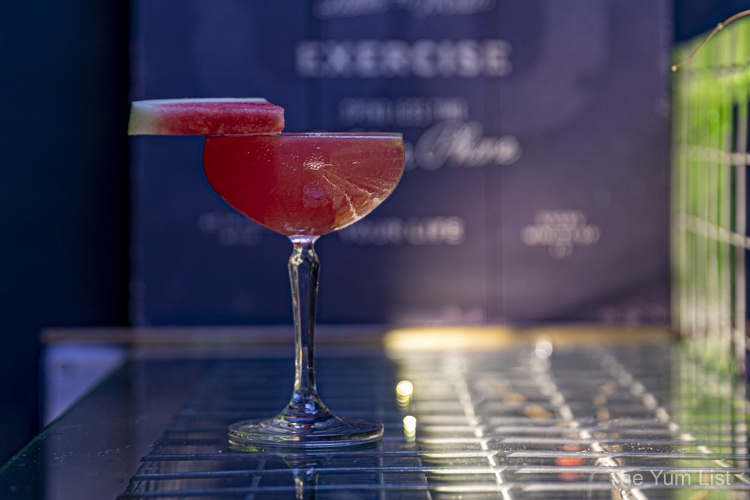 The drinks are rounded off with a Burn It Baby (RM42); the bar's improvement on an espresso martini, featuring Tito's Texan vodka, Bailey's, Kahlua, espresso and a smoking cinnamon stick. Now if you're a non-camping city clicker like me, you truly will be laid out on the camp bed, thoroughly enjoying that at Rimbar KL, horizontal is an option.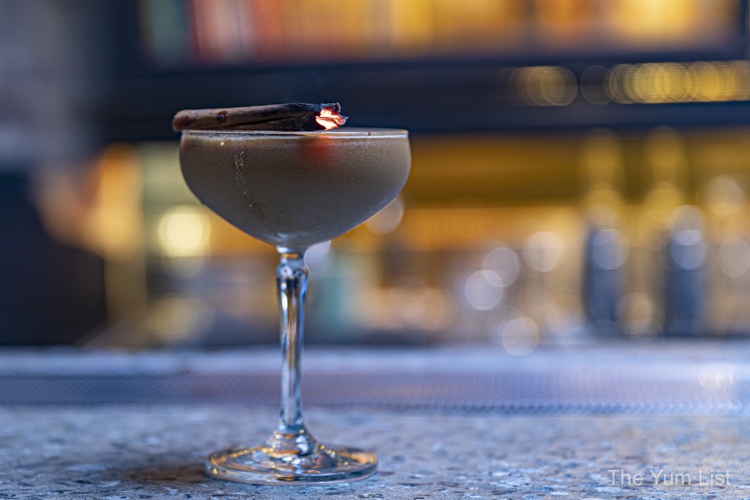 Rimbar KL offers a range of delicious, bespoke mocktails, as well as a menu of bites that will satisfy the cravings that a pure liquid diet cannot. We tried the Chicken Karaage (RM24), crispy bite-sized nuggets of marinated and crusted chicken thighs. What little memories I had of actually camping in a forest were completely gone at this point, thanks to the alcohol consumption and amazingly edible food.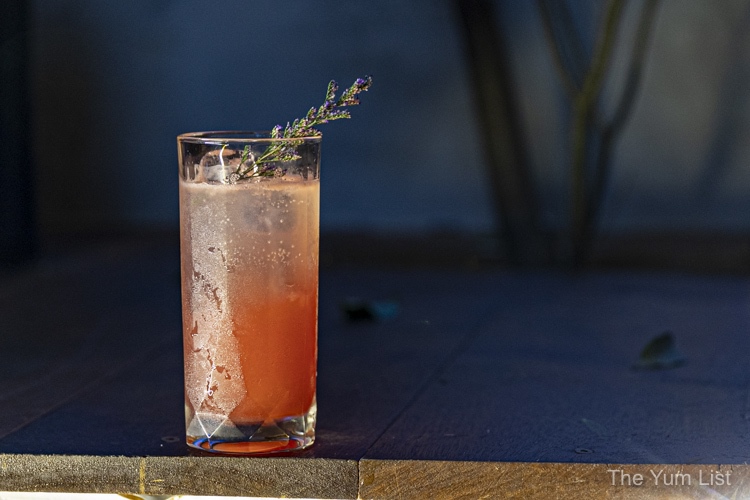 Reasons to visit Rimbar KL: it's a fun and relaxed vibe with fantastic staff and a delicious menu. There are multiple events and deals every week, so check out their socials and embark on your own 'camping' adventure soon – just remember to stay well hydrated.
Rimbar KL
198, 1st Floor
Jalan Tun H.S. Lee
50000 Kuala Lumpur, Malaysia
+6 012 393-8179
Instagram @rimbar.kl
Rimbar KL Opening Hours
Tuesday – Sunday: 5 pm – 1 am
Find more KL bar recommendations here, and stay up-to-date on the latest gourmet and travel happenings around Malaysia here and here.