Vineyard TTDI
Words: Jacob Weber
Photos: Rich Callahan
The good folk at Vineyard TTDI sure know what it takes to make a great bar.
International wine list and signature hand-crafted cocktails? Check.
Comfortable indoor and outdoor seating? Check.
Excellent pizza and pasta straight from the kitchen of the Italian restaurant downstairs? Check.
Oh, and the service is outstanding – and every bottle of wine is decanted three times in front of you at the table. Now that's a welcome.
Vineyard TTDI is a stylish second-floor space in TT Gardens at the heart of TTDI, close to the wet market, pasar malam and MRT station. It's classy and casual at the same time, low-key and high quality, with a black marble-topped bar and comfortable velvety dining chairs in a trendy, modern setting. Outside, the 'garden' – complete with synthetic turf grass and drooping greenery – provides a great balcony patio area to sink a few glasses and watch the world go by below.
Whether for a few after-work wines or a few more weekend tipples, Vineyard TTDI is a very good option.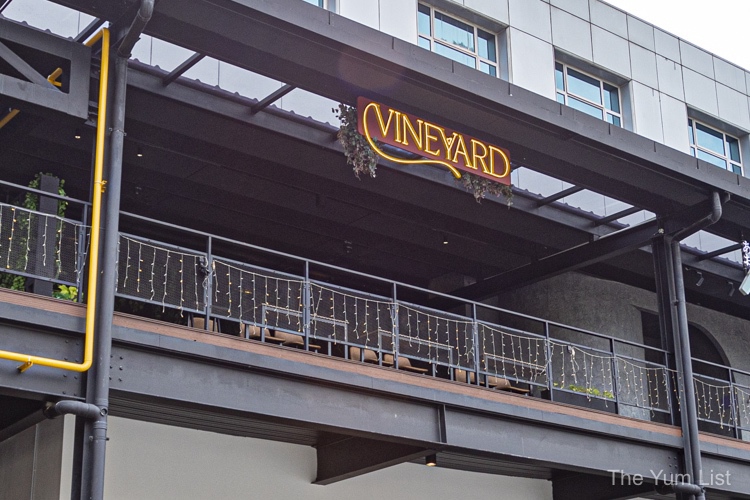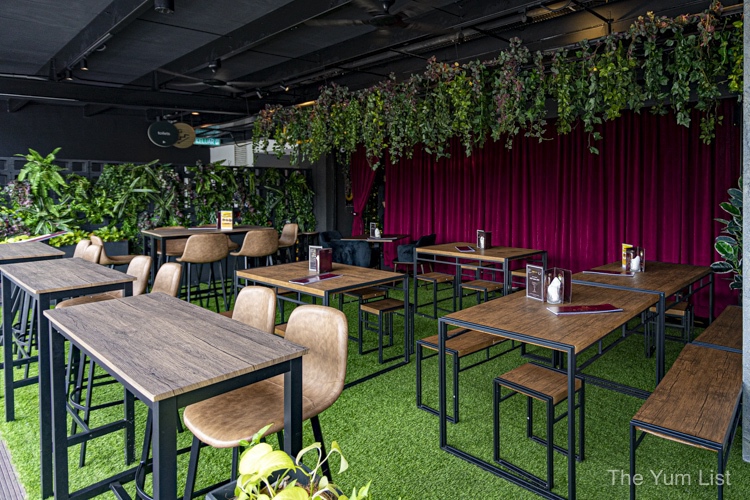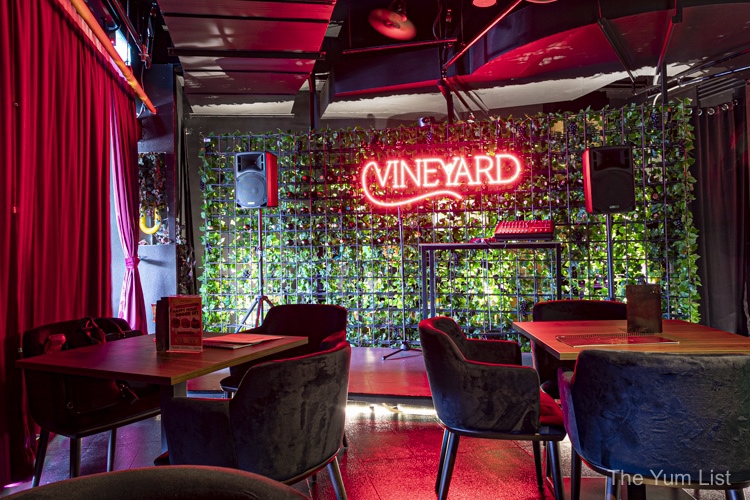 Unique Wine Pouring
Co-founder and resident sommelier Joshua is eager to show off the bar's signature experience: the unique triple-decanting process, apparently inspired by something similar at the infamous Wolfgang Puck's restaurant in New York. Although – Joshua proudly tells us with a glint in his eye – this is his personal creative interpretation, and something that fellow sommeliers "wouldn't necessarily be impressed by".
Well, they're not drinking here, and it looks impressive enough to us mere mortals. Play on, Joshua.
He pulls on a pair of little white gloves, and gets to work. First, he wields an 'Excalibur', a fancy tool used for cork removal, and then holds a little blowtorch to the wine end of the cork to really bring out the bouquet. Certainly a scented candle I'd be happy to have at home.
The bottle is drained upside down into the first decanter, and the wine is then poured into the second 'chandelier' decanter, so-called because the downward flow is broken into several streams, a process that originated in Ancient Greece. And who are we to argue with their legendary wisdom?
Joshua finishes with a flourish, taking the wine for a spin in the 'swirl' decanter, which has a clever criss-cross-cut pattern that creates more bubbles for a faster aeration process.
There is substance behind all the showmanship. The wine is a 2021 Mythic Mountain Cabernet Sauvignon, a bold Mendoza wine from Argentina. There are deep notes of dark fruits, with black cherry, blackberry, plum and blueberry all mingling in the mouth, with oak and chocolate undertones. I can't say for sure what effect Joshua's elaborate performance had on the taste. Still, it certainly made it more fun to drink. And that's really what wine is all about, no?
We also try a rosé – straight from the bottle to the glass, this time. The 2020 Woodstock Mclaren Vale Grenache Rosé is a fresh and fruity vintage, boasting concentrated notes of red fruits with strawberry and raspberry to the fore.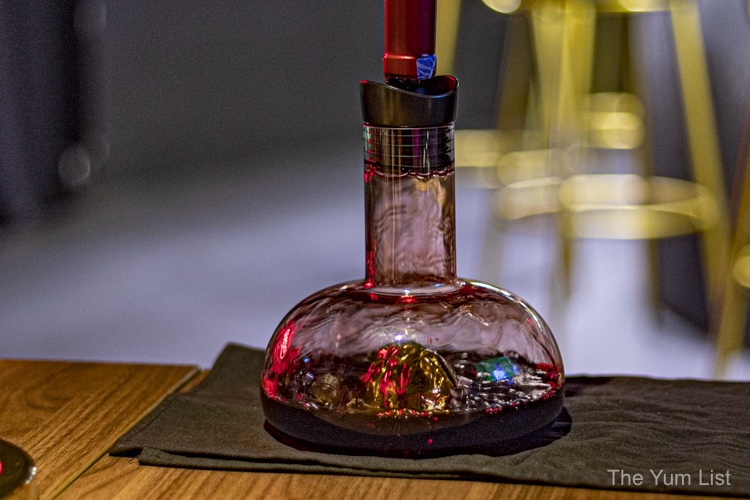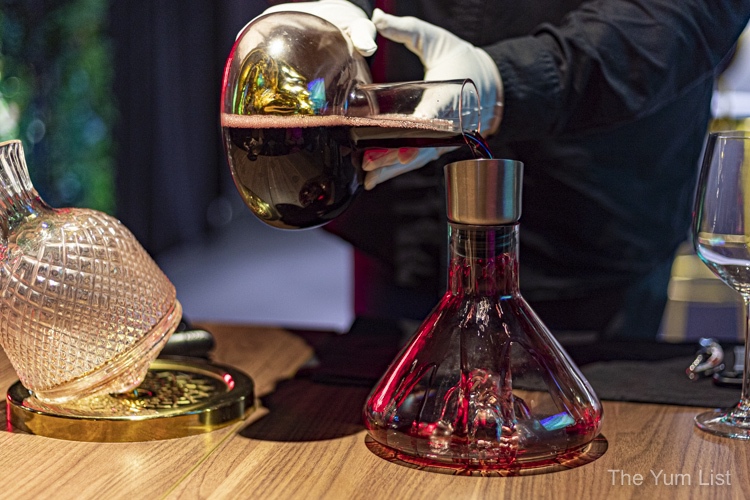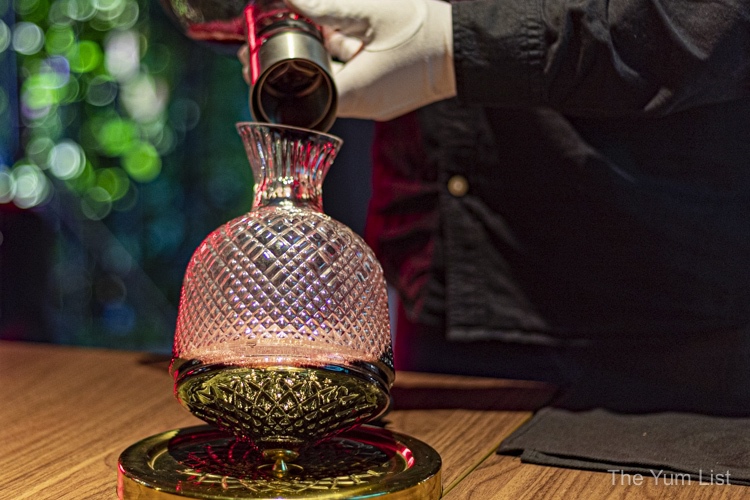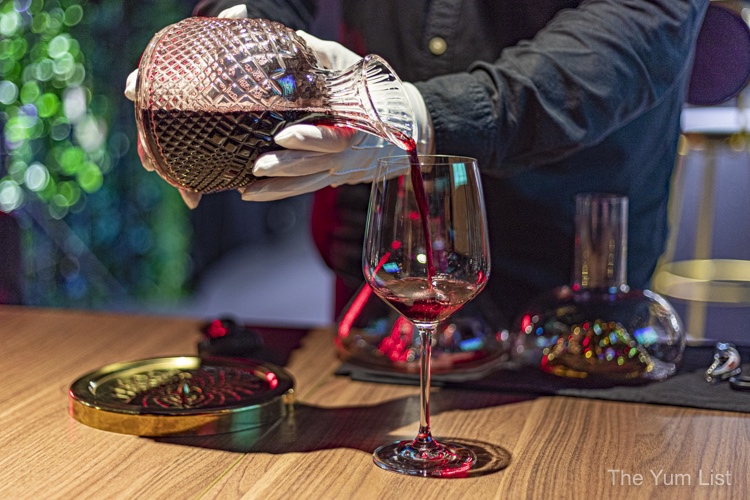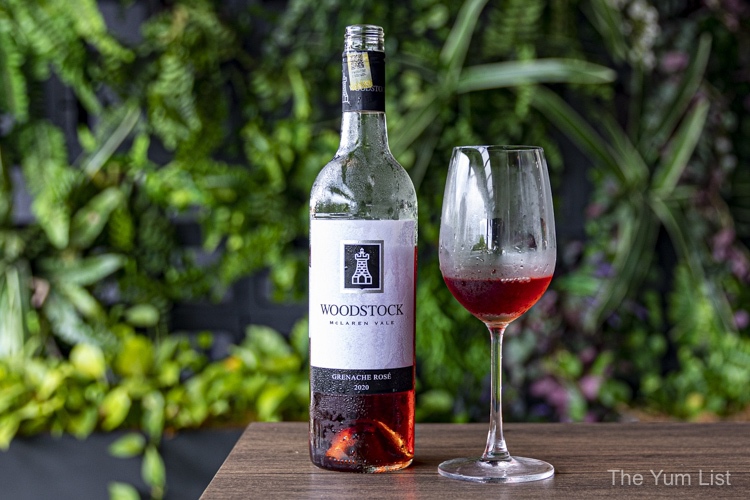 Cocktail Menu – Vineyard TTDI
Joshua also runs Wine Plug, a leading importer and distributor of wines from across the world – and that's putting it lightly. From America to Australia and everywhere in between, Vineyard's wine menu is nothing if not extensive.
But Head Bartender Nabil refuses to be intimidated and brings his own expertise to the table (well, bar) in the form of creative cocktails, most of which are unique to Vineyard.
We start with a classic White Russian, which is excellent: creamy, sweet, and goes down a treat. Next, a Pomegranate Passion from the signature menu, a zesty, punchy double-vodka-based cocktail, beautifully presented with a funky garnish down the side of the glass. The Love The Way You Ly is a strong contender for one of my favourite cocktail names in KL – and the drink itself sure ain't bad either. Rum and gin combine well with lemon, lychee and mint to create a silky and refreshing concoction that isn't too cloying or sticky.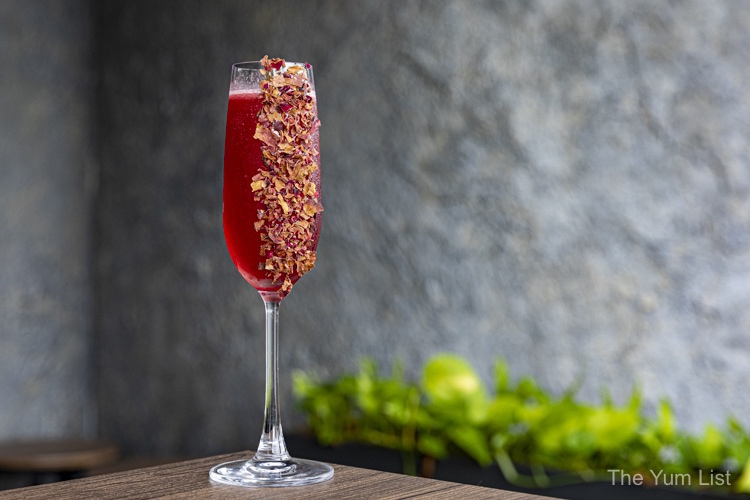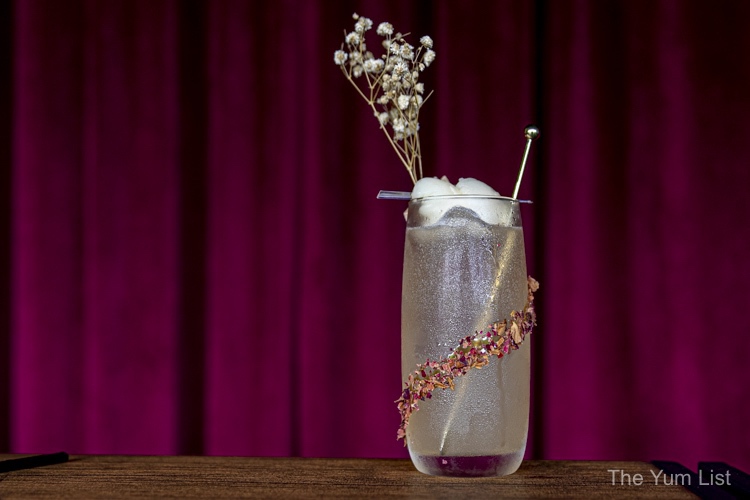 Italian Food
Vineyard is part of the Rotol Group, who also run A'Fresco Trattoria, a popular Italian restaurant on the below-level – and they've made smart use of this convenience. You can order straight off A'Fresco's menu, and we recommend that you do. Their pizza and pasta are both handmade; the semi-sourdough pizza dough has plenty of Italian herbs in the mixture and is left to rest for three days.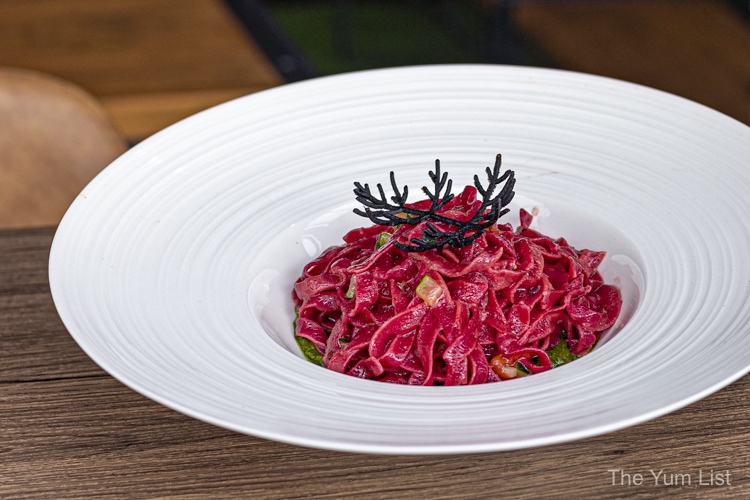 There's a huge variety of toppings, flavours and combinations to choose from. We're spoilt for choice, so we order most of it.
The Miso Carbonara (RM48) comes with unagi kabayaki, an onsen egg, seaweed and furikake – a luxury version of the classic variety. Like any good carbonara, it's smooth, rich and comforting, with the Japanese ingredients adding some interesting contrast in texture and taste.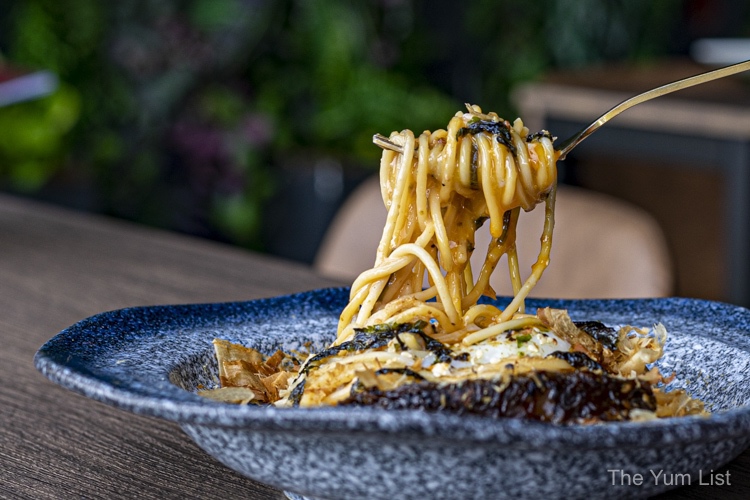 The Beef Ragu Pappardelle (RM30) features 12-hour braised Angus beef and is topped with an interesting coconut foam that adds even more richness to the beef and really brings out its flavour. Seafood fans will love the Risotto Ala Fresco (RM48): fresh white clams, black mussels, squid, and prawn kombu in silky-smooth arborio rice (with asparagus for good measure).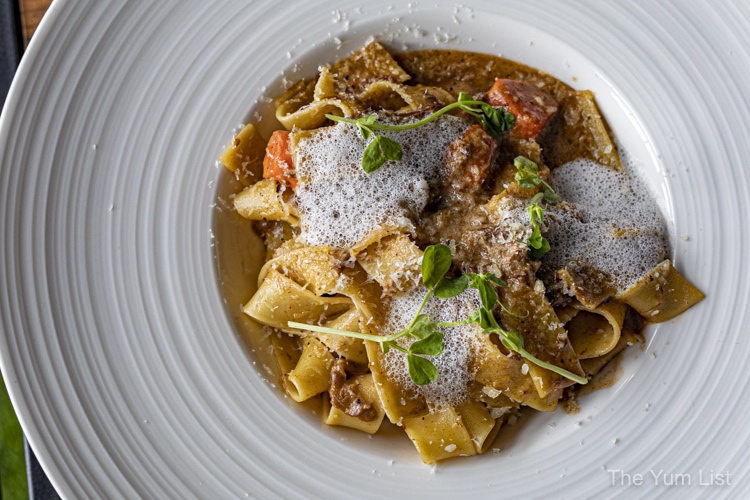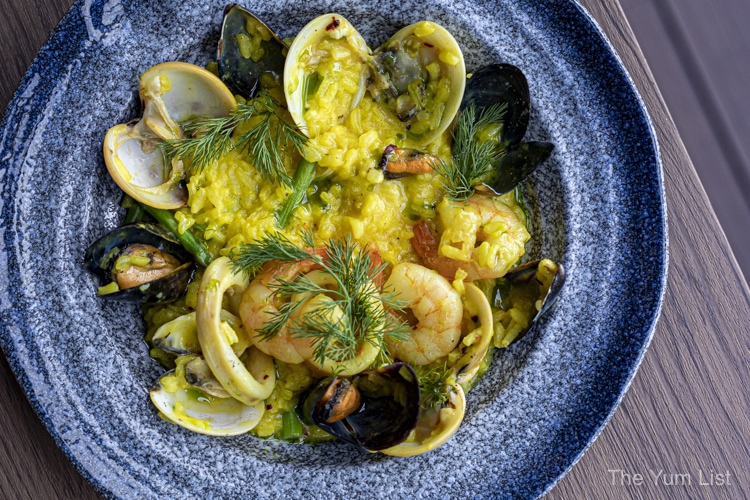 Pizza lovers (so, everyone) are sure to be satisfied with whatever they choose. A personal favourite was the Pulled Chicken (RM30), which combines boneless BBQ chicken with a curious berry compote and pumpkin topping, finished with gouda and fresh arugula. Salty, sweet, savoury, and very satisfying.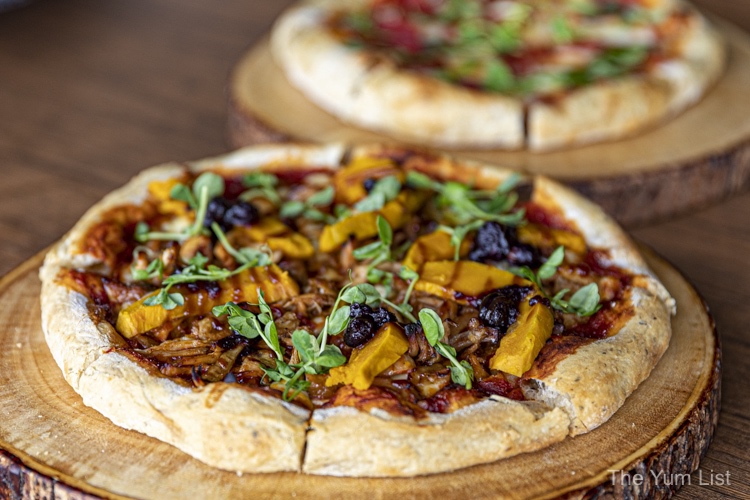 If you're feeling fancy, try the Truffle Mushroom (RM39): alfredo sauce, white truffle oil, black truffle pate, and shiitake and button mushrooms. It's as rich and luxurious as it sounds. If you're in a more straightforward and carnivorous mood, the Pepperoni & Beef Jamon (RM35) will satisfy your carnivorous cravings with air-dried beef and succulent pepperoni slices. Seafood fans who don't feel like risotto might like to try the Salmon & Pesto Fraiche pizza (RM38), which is topped with gorgonzola cream, capers, dill, fresh arugula, and lemon.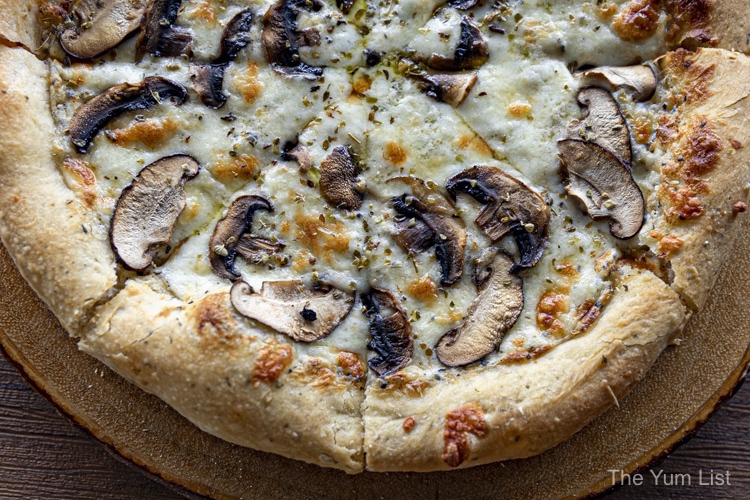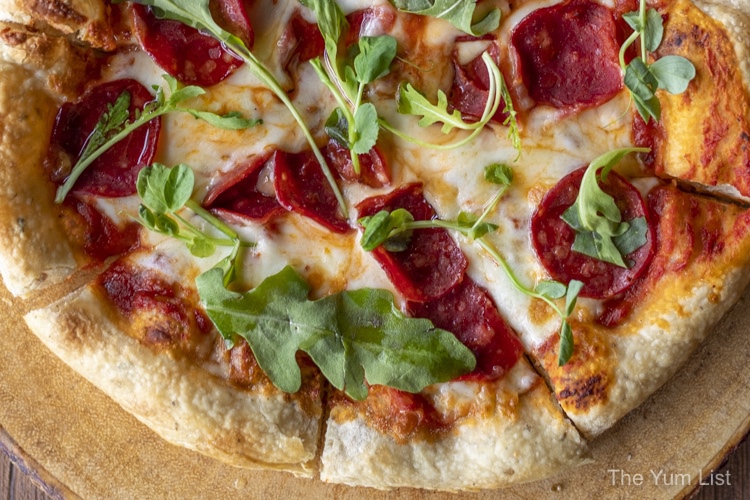 Vineyard TTDI Review
There are all the right ingredients for the ideal neighbourhood bar at Vineyard TTDI – right down to the impressive-looking sound system and big screen TV showing sports. Indoors, the sophisticated set-up works well for a date night or small gathering; outdoors, the 'beer garden' is a great spot for a casual hangout and a few glasses of the good stuff. There's even a Dinner Happy Hour from Monday-Friday (selected pasta dishes and one glass of house wine or Tiger beer for RM22.90++) to really satisfy the after-work crowd. And throughout the week, once you've finished your first bottle of (non-house) wine – you can get 50% off your second. Now that's a happy hour. Or two.
Reasons to visit Vineyard TTDI: extensive international wine selection; unique wine pouring experience; excellent pizza and pasta selection from A'Fresco Trattoria; creative cocktails; great service; a great atmosphere and ambience for intimate gatherings and casual get-togethers.
Vineyard TTDI
TT Gardens, Bangunan Ahp, L-1-2, Level 2,
Jalan Tun Mohd Fuad 3, Taman Tun Dr Ismail,
60000 Kuala Lumpur, Malaysia
Vineyard TTDI Opening Hours
Monday-Saturday 4pm-12am
Closed Sundays
Find more on the wine scene in Kuala Lumpur here and stay up-to-date on the latest happenings in KL's food and beverage scene here and here.