Seeds Origin at Plaza 33
Monica Tindall
Seeds Origin has recently opened at Plaza 33, offering diners a wide range of fresh, healthy, and delicious breakfasts, lunches, and snacks. Situated on the ground floor of the office block, right next to Beacon's Chicken Delights, finding it is a breeze.
As part of the Beacon Group, which also owns Malaysia's largest hospital specialising in cancer treatments, Seeds Origin in Plaza 33 is a response to the realisation that a healthy, organic diet greatly aids in cancer recovery. The group is also the importer of Radiant, an organic wholefoods label, and the owner of Beacon Chickens – poultry raised without hormones, antibiotics, and with the addition of music. Both Radiant products and Beacon Chickens are featured in the café's recipes.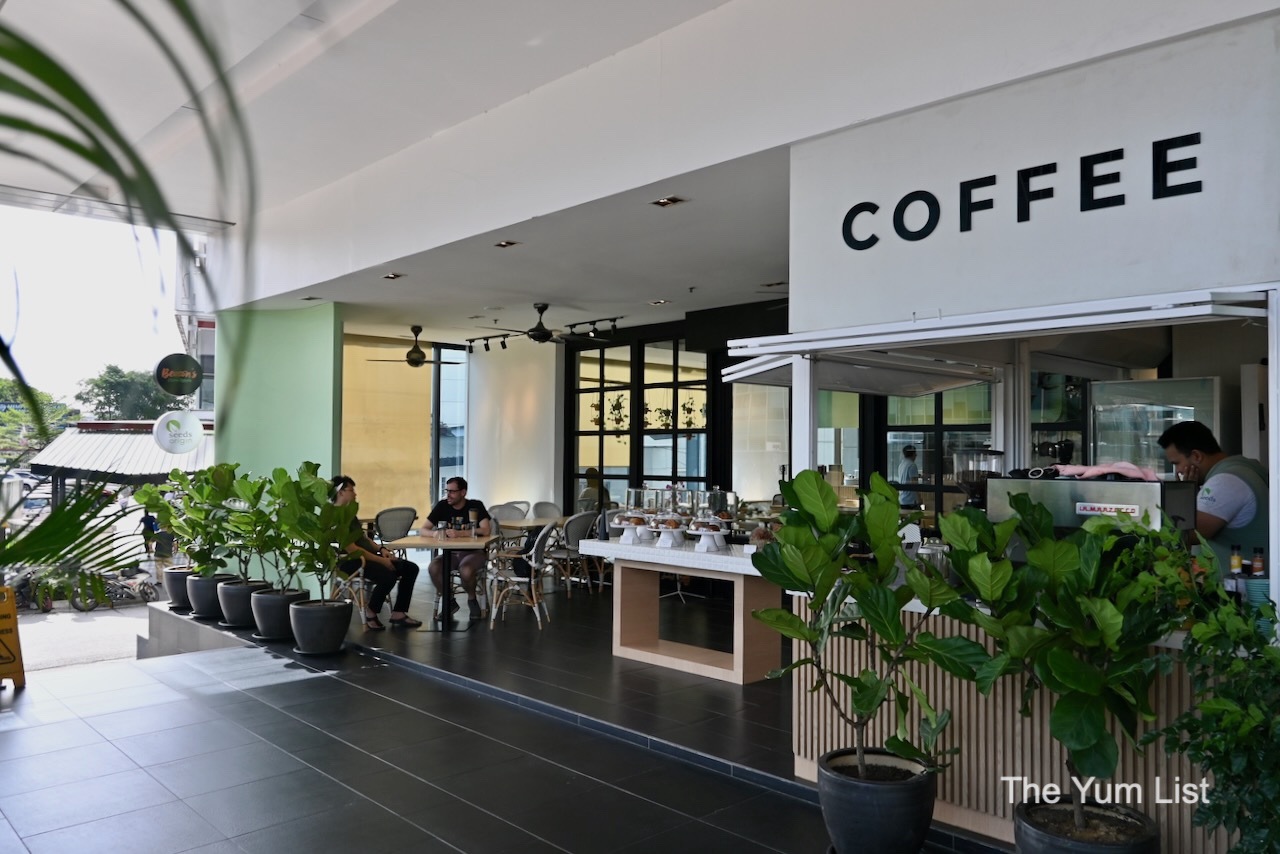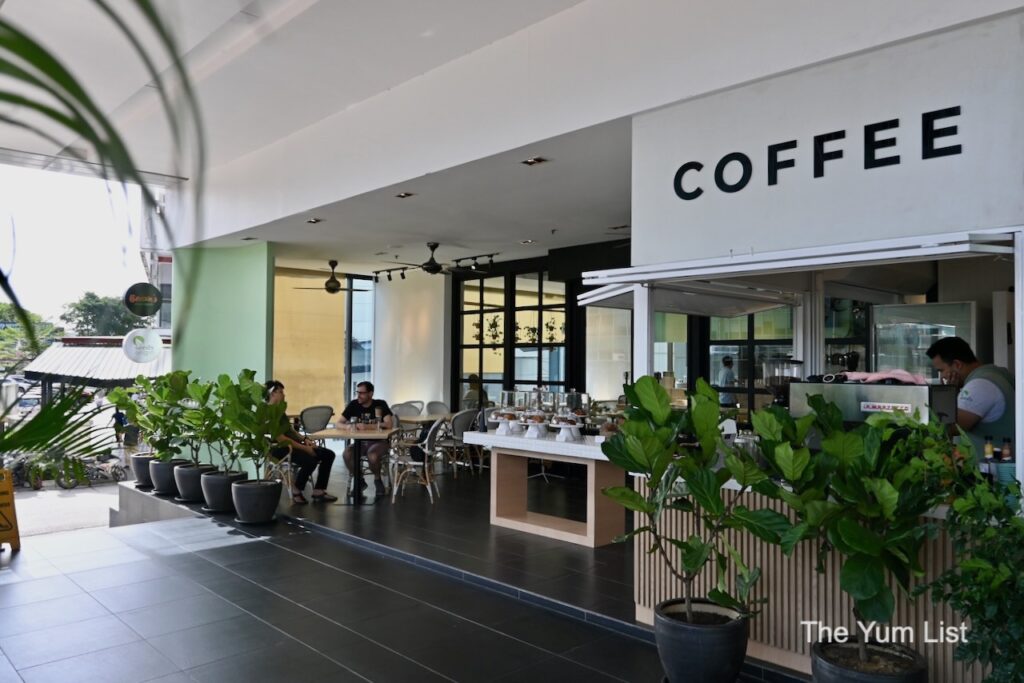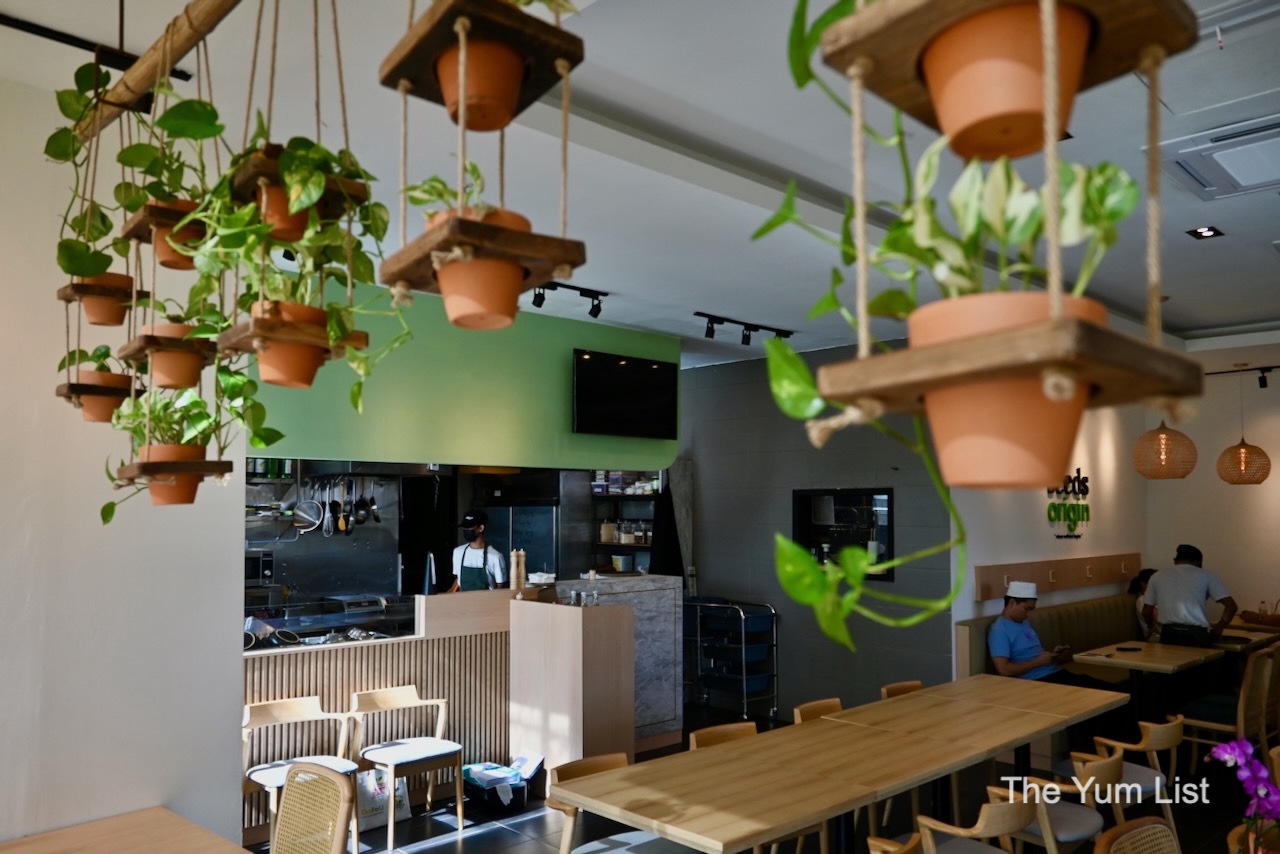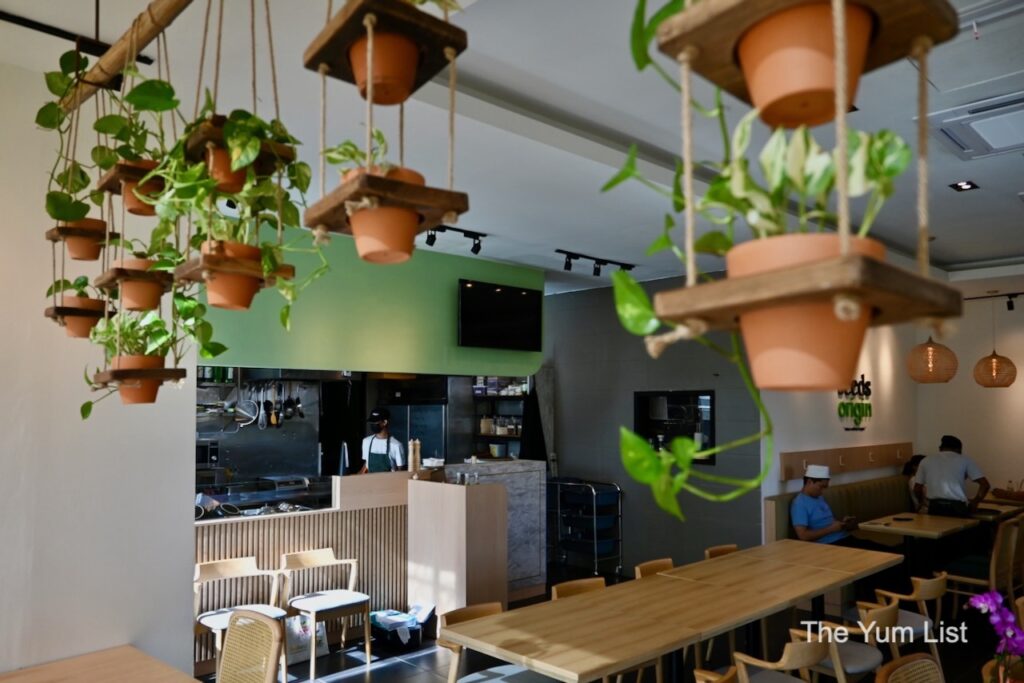 Seeds Origin at Plaza 33 – Drinks Menu
The first thing you notice when looking for Seeds Origin at Plaza 33 is the barista bar. Barista Indra welcomes everyone with a warm smile and happily introduces the café and its drinks menu to guests. The espresso-based coffee, like my Flat White (RM 12), boasts a velvety foam and a well-balanced finish with hints of chocolate and nuts. Various hot drinks are also available, such as matcha and chocolate, with options for non-dairy milk substitutes.
The Plant Omega (RM 10) is a great choice for gym enthusiasts or those needing an energy boost. Similar to oatmeal but with 28 different grains, it provides a powerful punch of energy. Thick, warm, and packed with whole seeds, it could easily pass as a meal on its own.
If you're looking to cool down on a hot day, several chilled options are available. The Sparkling Organic Honey Passionfruit (RM 14) is based on an organic honey beverage called Honey B from Australia. Alternatively, you can try the Functional Juices by Lakewood Organic in various flavours. Personally, I enjoy the Pure Pink Grapefruit (RM 11), which is moderately sweet and consistently high quality, although it's not freshly pressed on-site.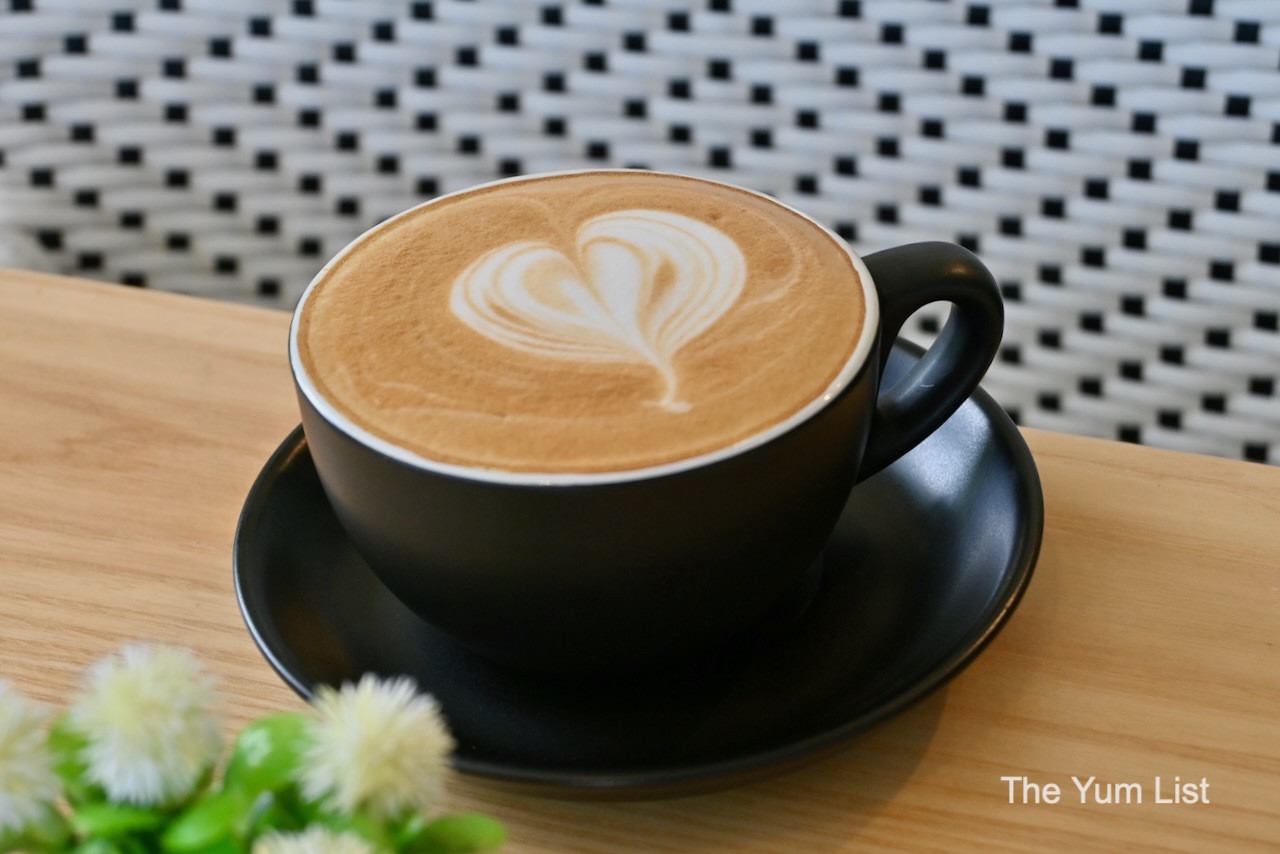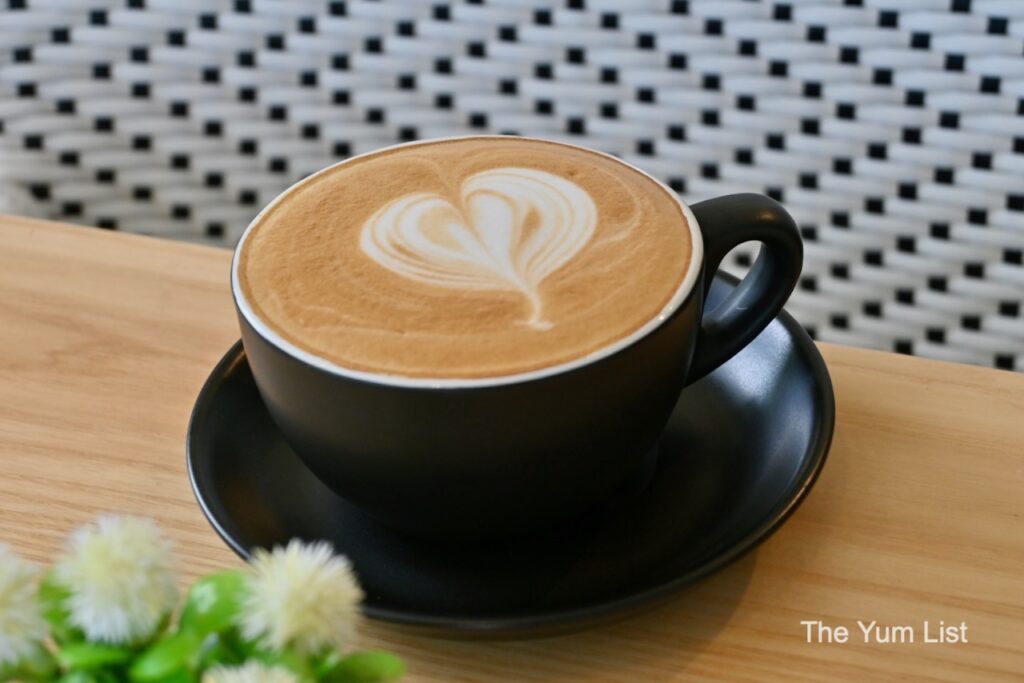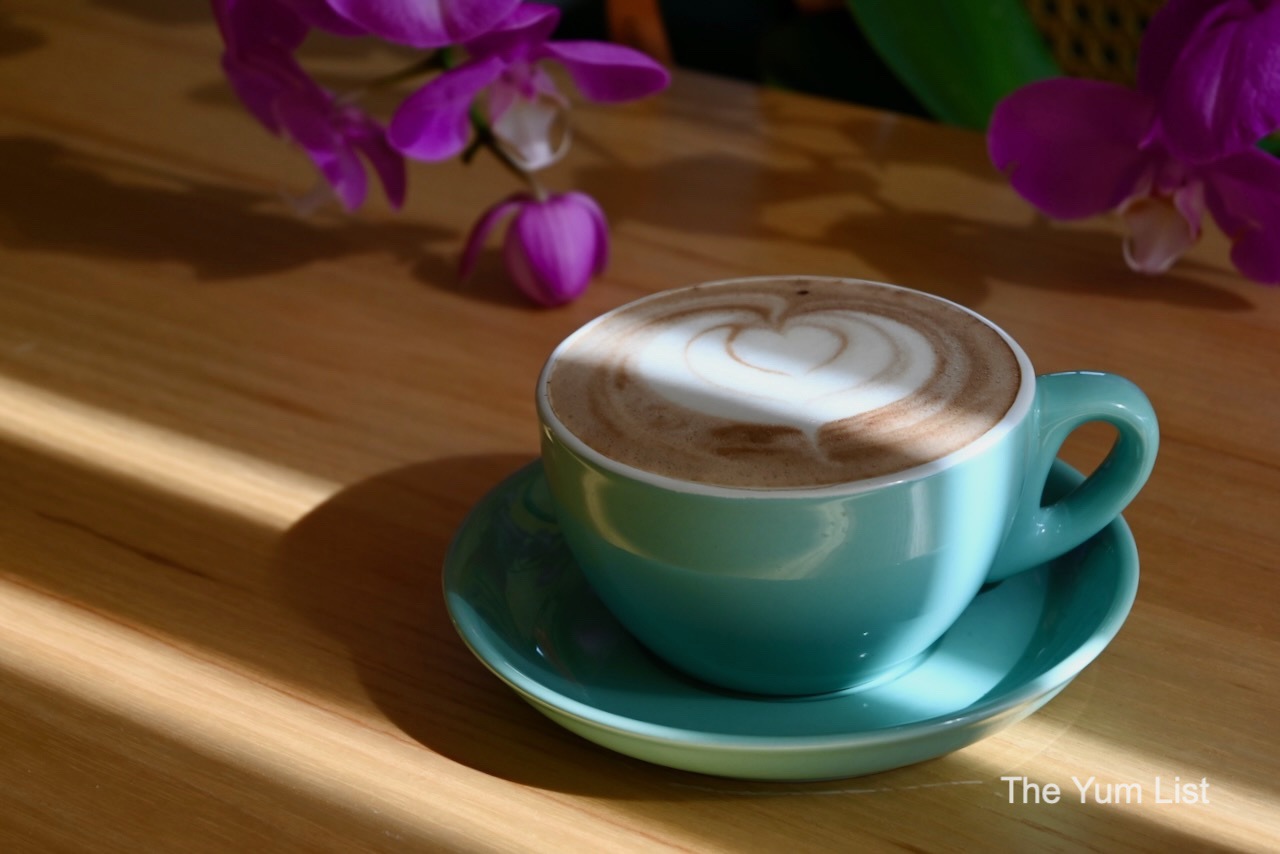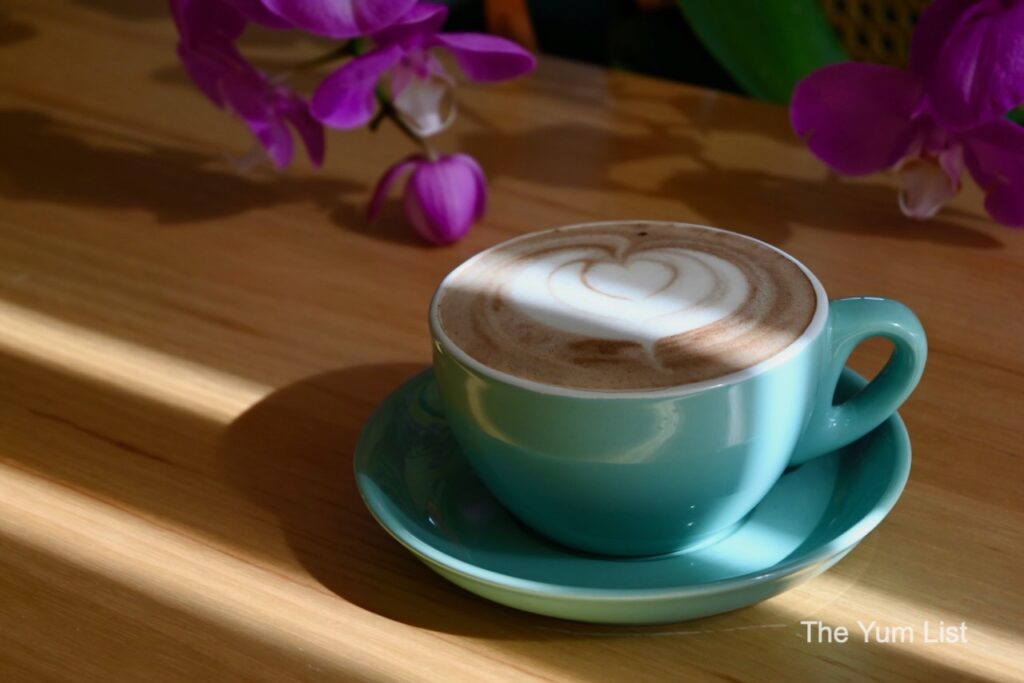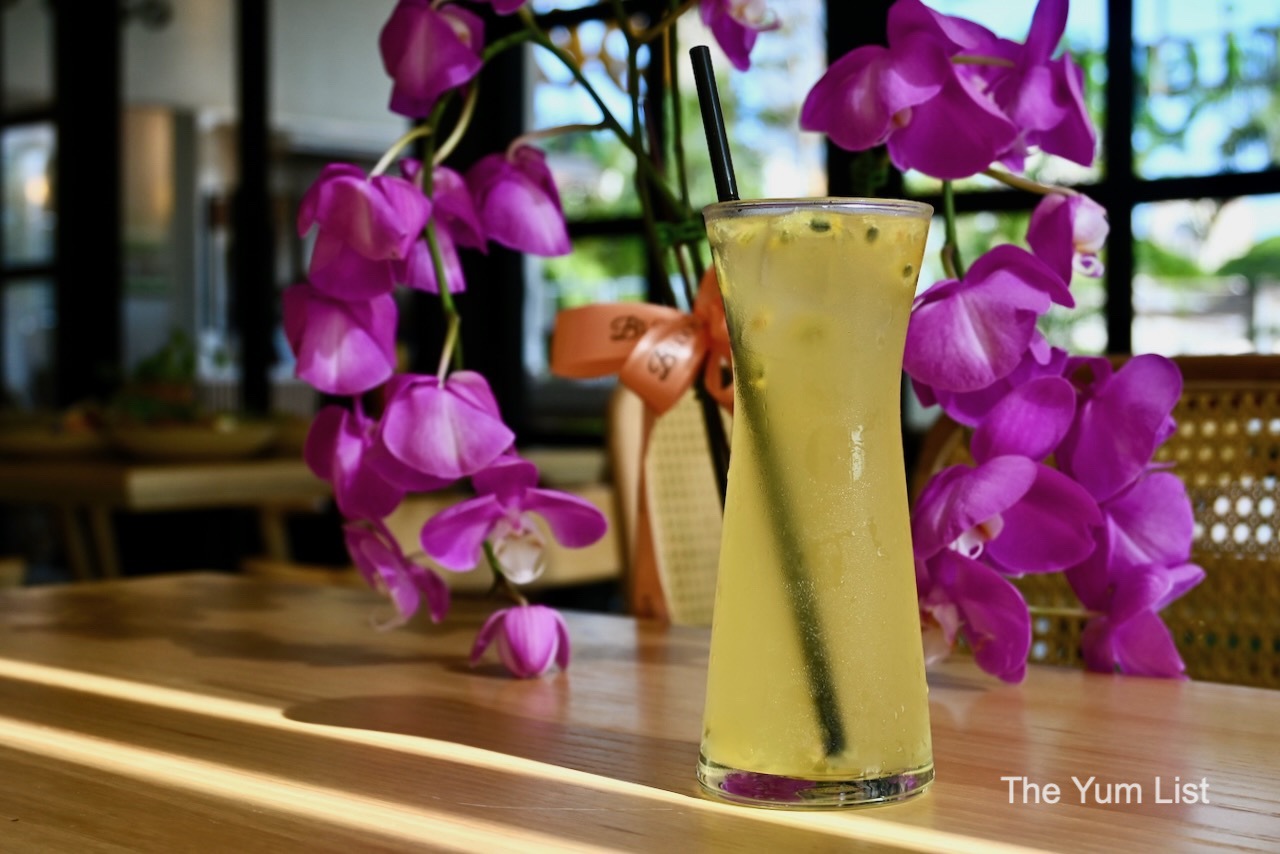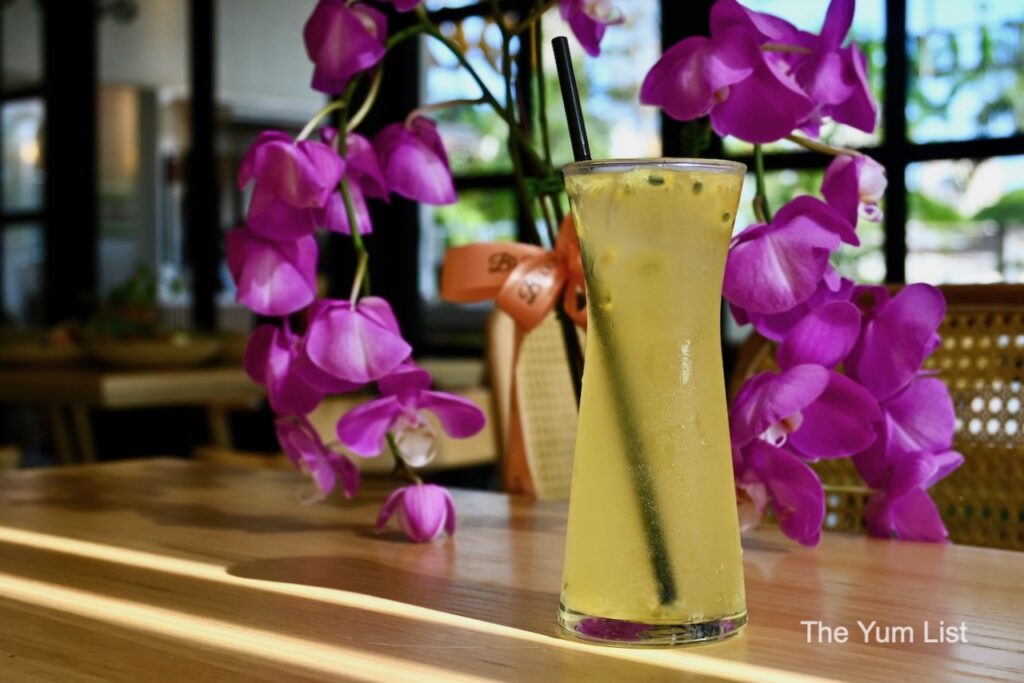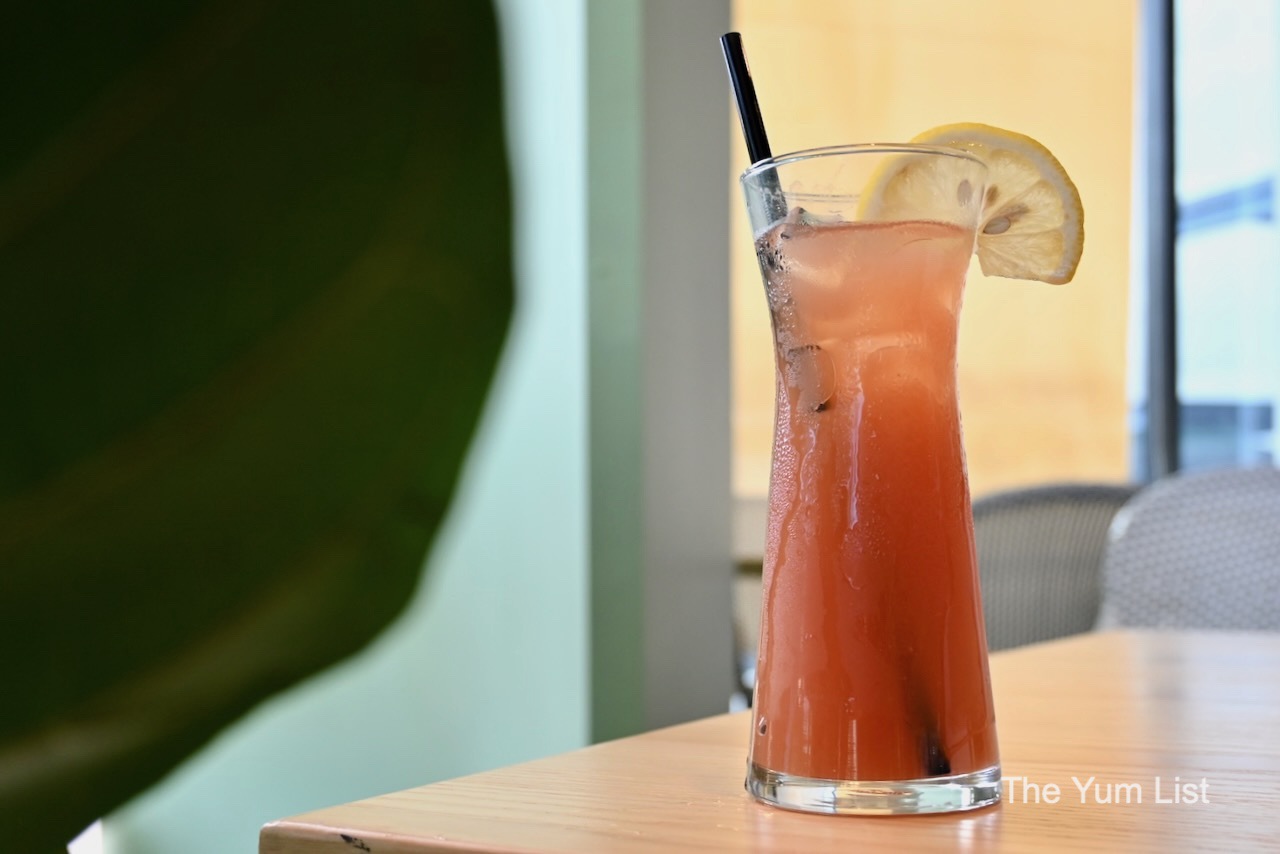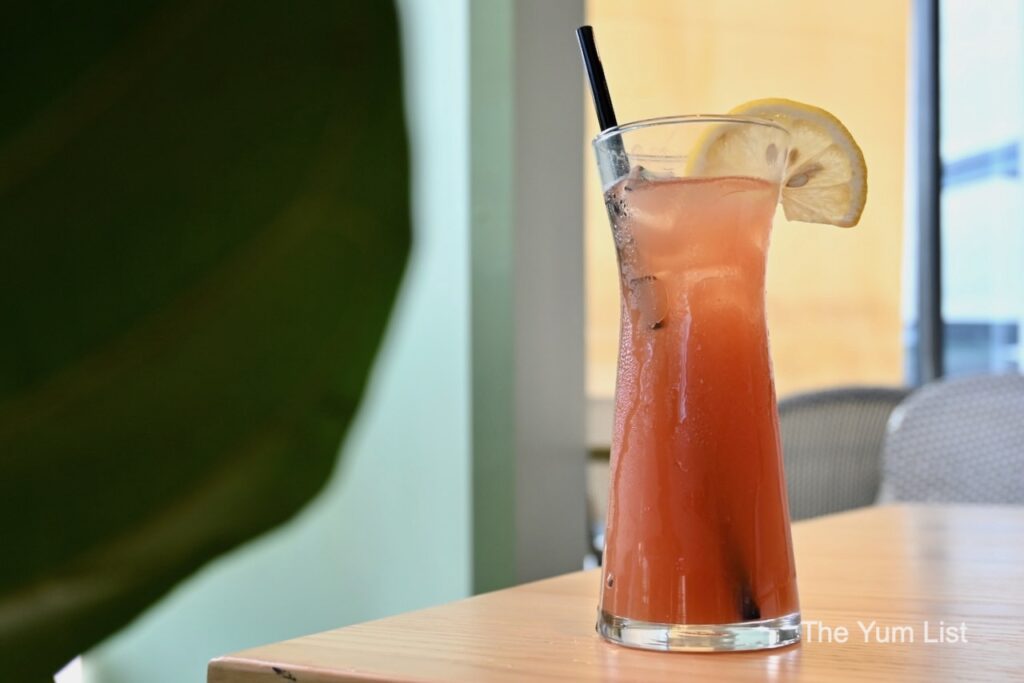 Breakfast
I believe the Avocado Toast (RM 32) is an excellent choice to start the day. Seeds Origin's version begins with a crusty and chewy toasted sourdough base from VCR (which receives our approval). It is then generously topped with chunky avocado mash, cherry tomatoes marinated with red pesto, miso-roasted button mushrooms, and a poached egg. A few pieces of seeds brittle add nutritional value and a satisfying crunch. Don't overlook the lemon wedge on the side; a squeeze enhances the flavours.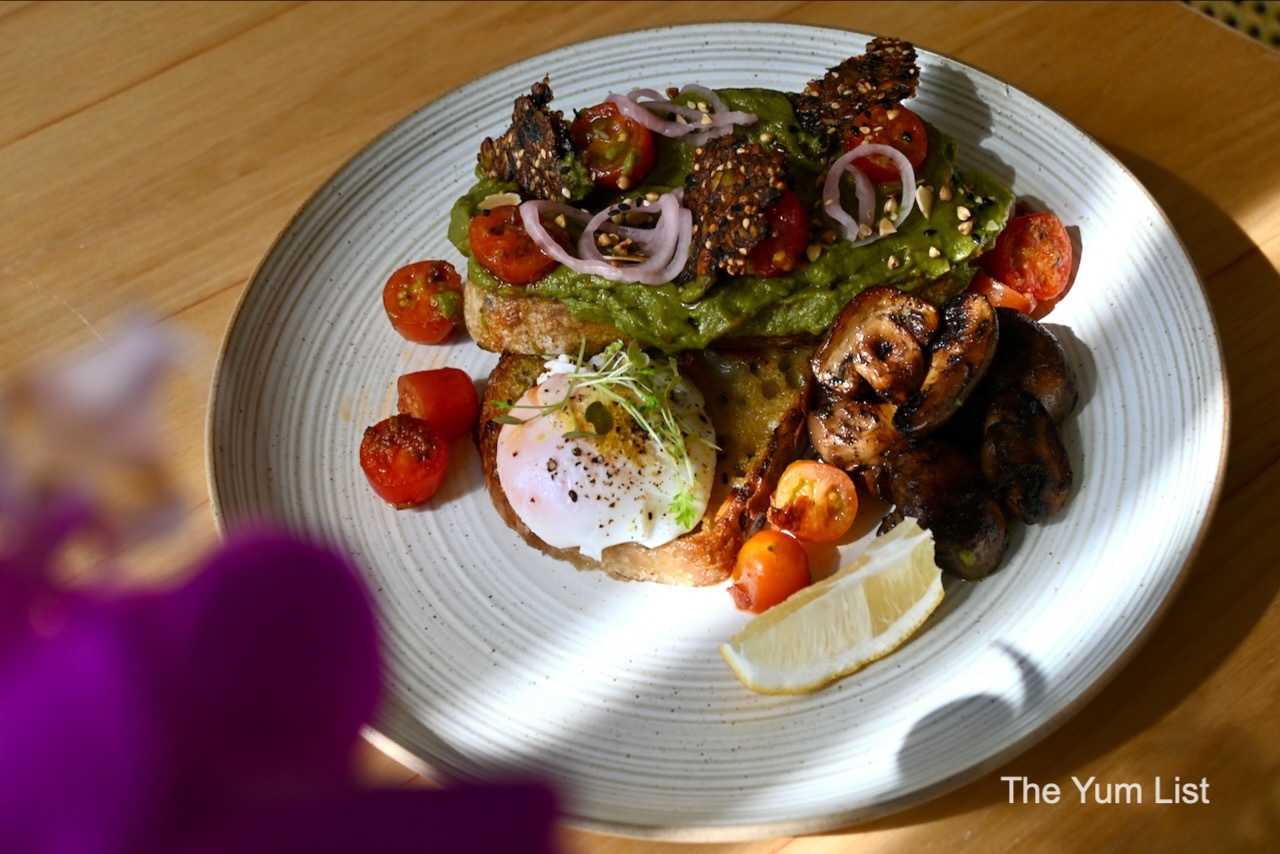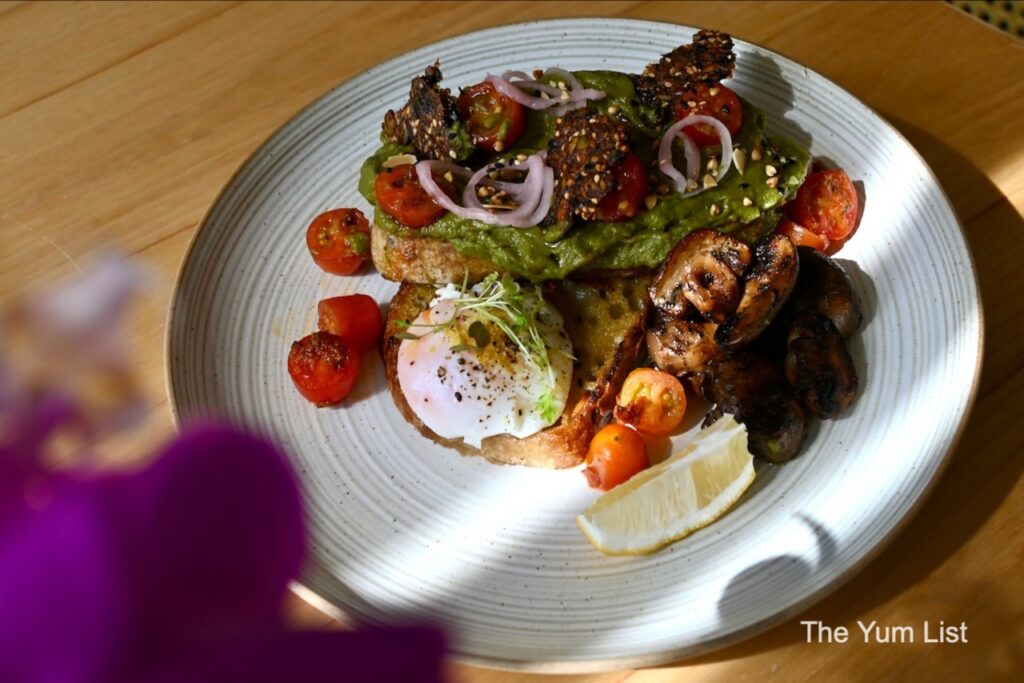 The Warm Kale Salad (RM 28) is a great option for a vibrant green breakfast. The crisp kale leaves provide a striking contrast in both colour and texture to the soft, orange roasted-carrot hummus. Sprinkled throughout are buckwheat, pearl barley, and black sesame seeds. Beetroot cubes add a pop of colour, while grilled tempeh and garlic soy edamame provide a protein boost to complete the meal.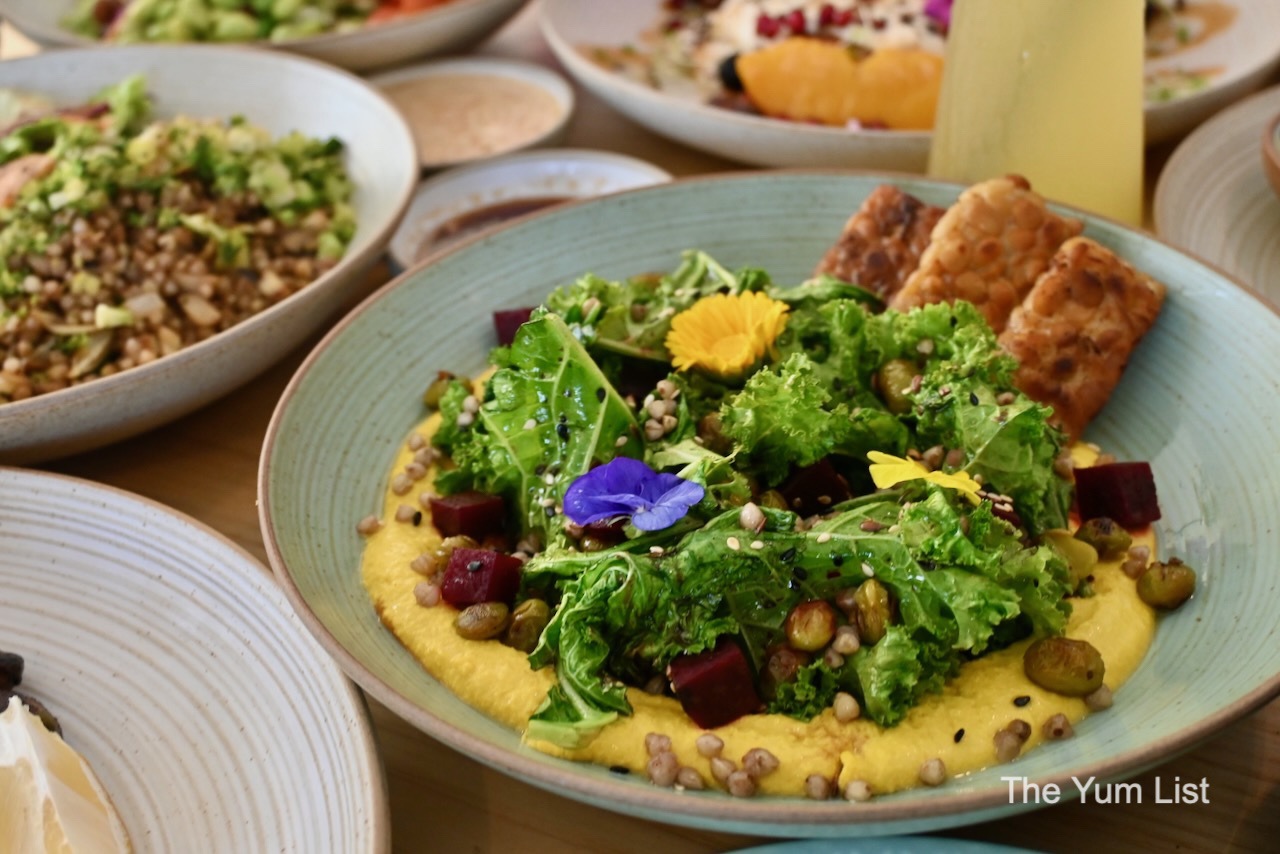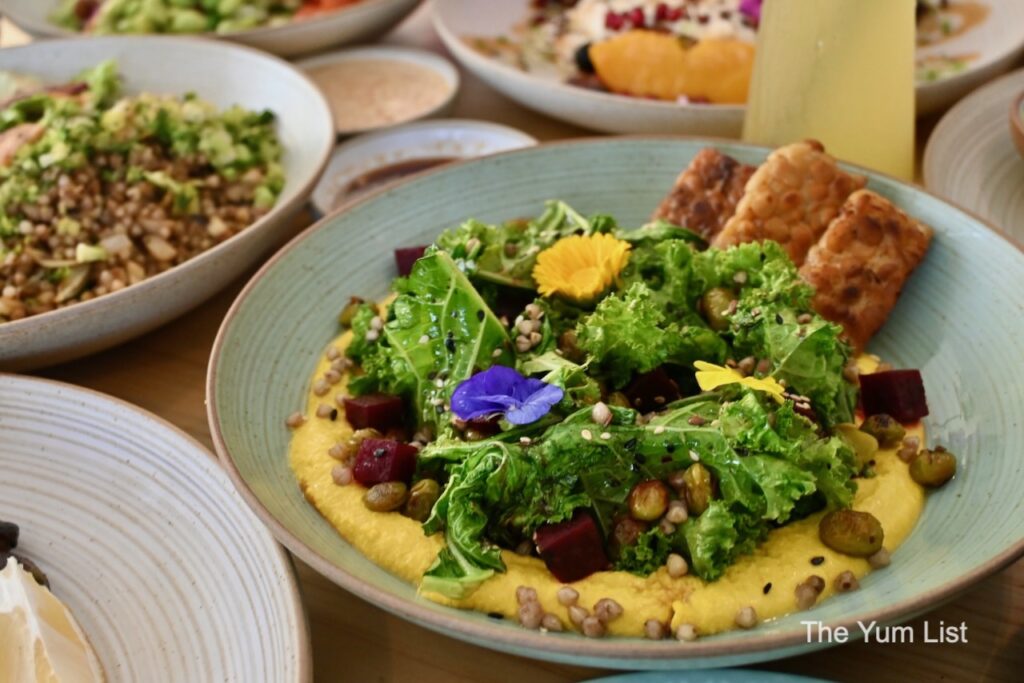 If you have a sweet tooth but still want a healthy breakfast, the Buckwheat Pancakes (RM 26) are perfect. The fluffy buckwheat rounds are rich in nutrients and topped with decadent salted whipped cream cheese. They are further enhanced with house-made apple sauce, a hint of cinnamon, roasted superfood seeds, and caramelised walnuts. The addition of blueberries, pomegranate, edible flowers, microgreens, and peach slices makes the dish even more visually appealing.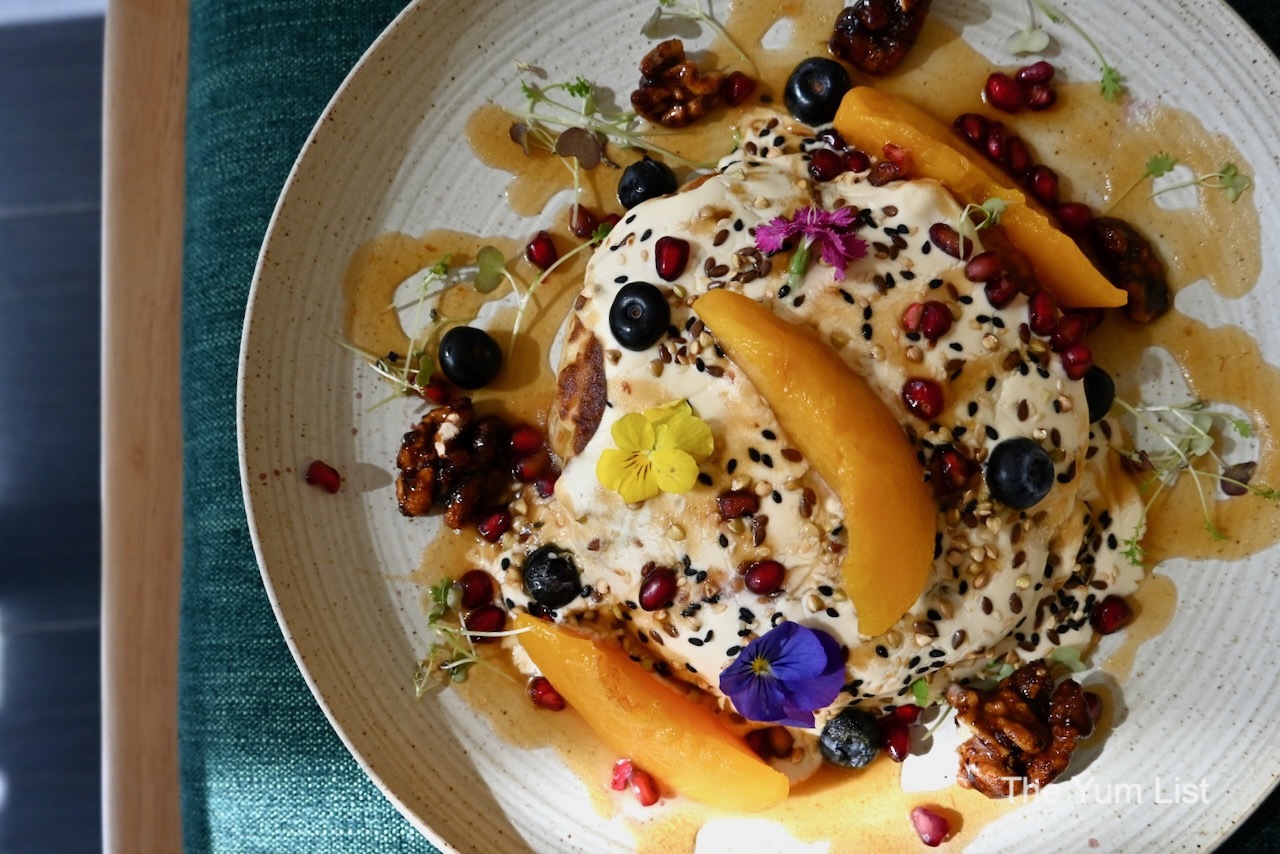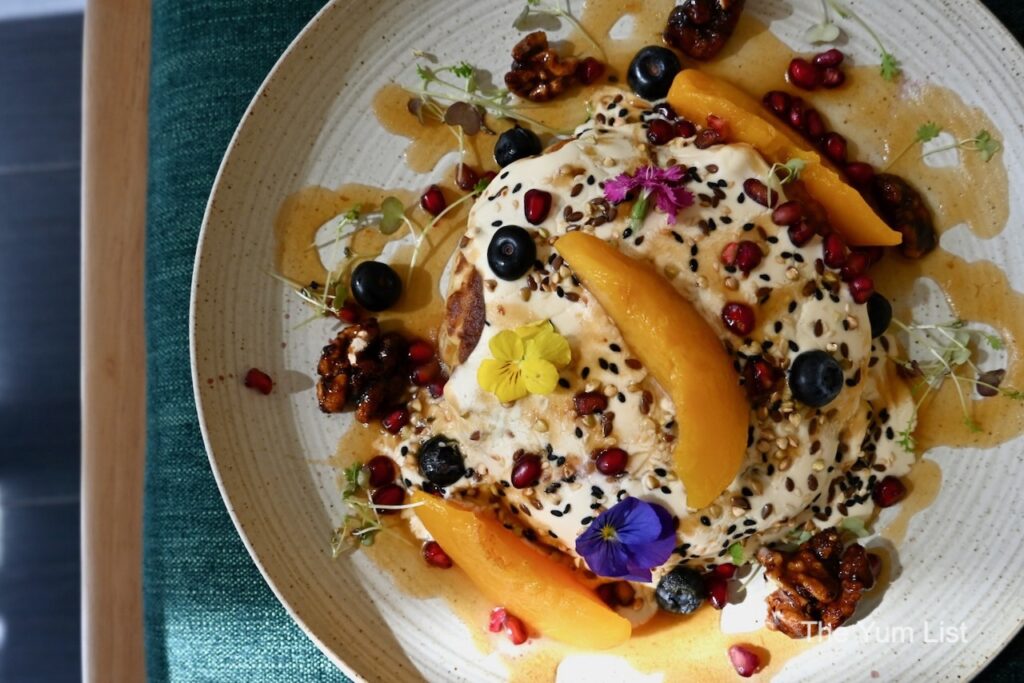 Lunch Menu at Seeds Origin
While I enjoy breakfast dishes at any time of day, Seeds Origin at Plaza 33 also offers hearty lunch options worth exploring. The Radiant Buckwheat Pilaf with Salmon (RM 34) is a filling and flavourful choice, enhanced by a tangy shoyu dressing. If you prefer a creamier seasoning, the kitchen's house-roasted sesame sauce pairs well with the fish. The grains have a pleasant texture, and the overall flavours are mild yet delightful.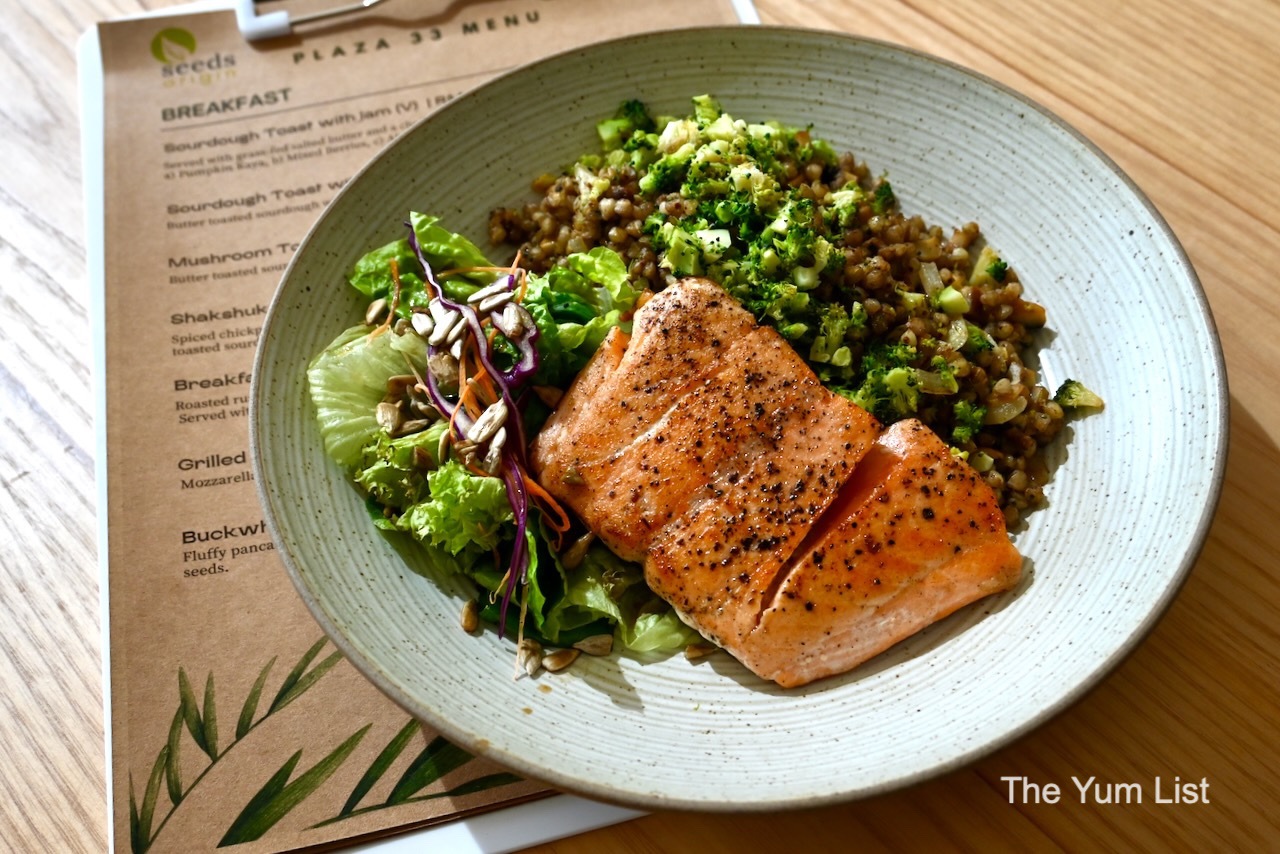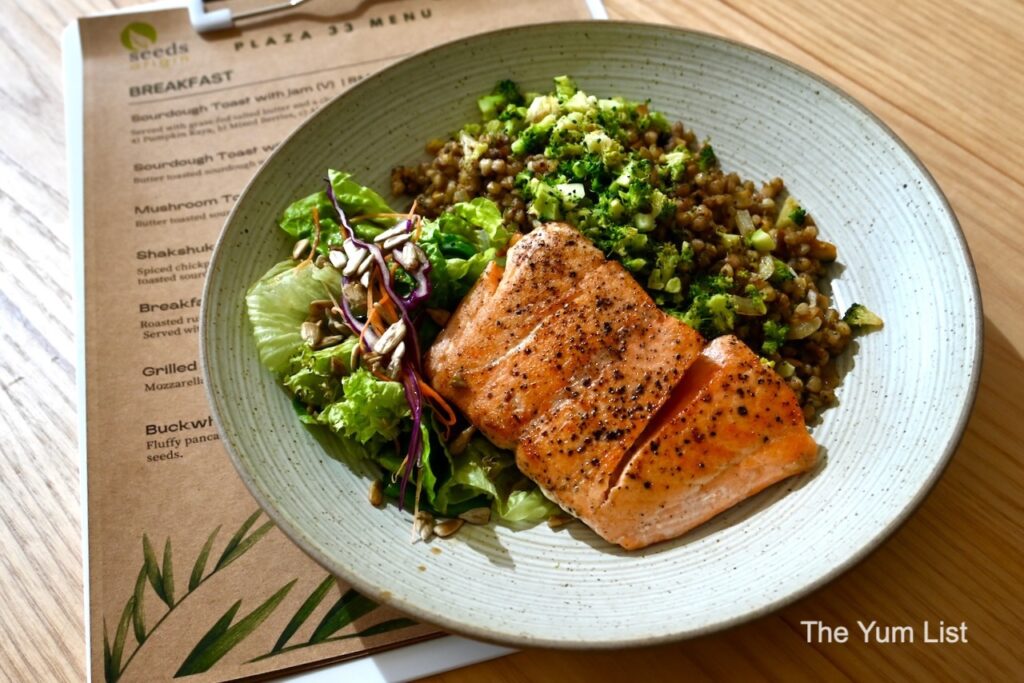 Another standout option on the lunch menu is the Seeds Origin Salad with Beacon Chicken Confit (RM 26). The hormone-free chicken is raised on a diet of seaweed and other superfoods, resulting in healthier birds. The salad features charred broccoli, halved cherry tomatoes, edamame, raisins, pumpkin seeds, lettuce, shredded purple cabbage, carrot, and soft, salty feta cubes. While the presentation is attractive, the true enjoyment comes from mixing all the ingredients together for a harmonious bite.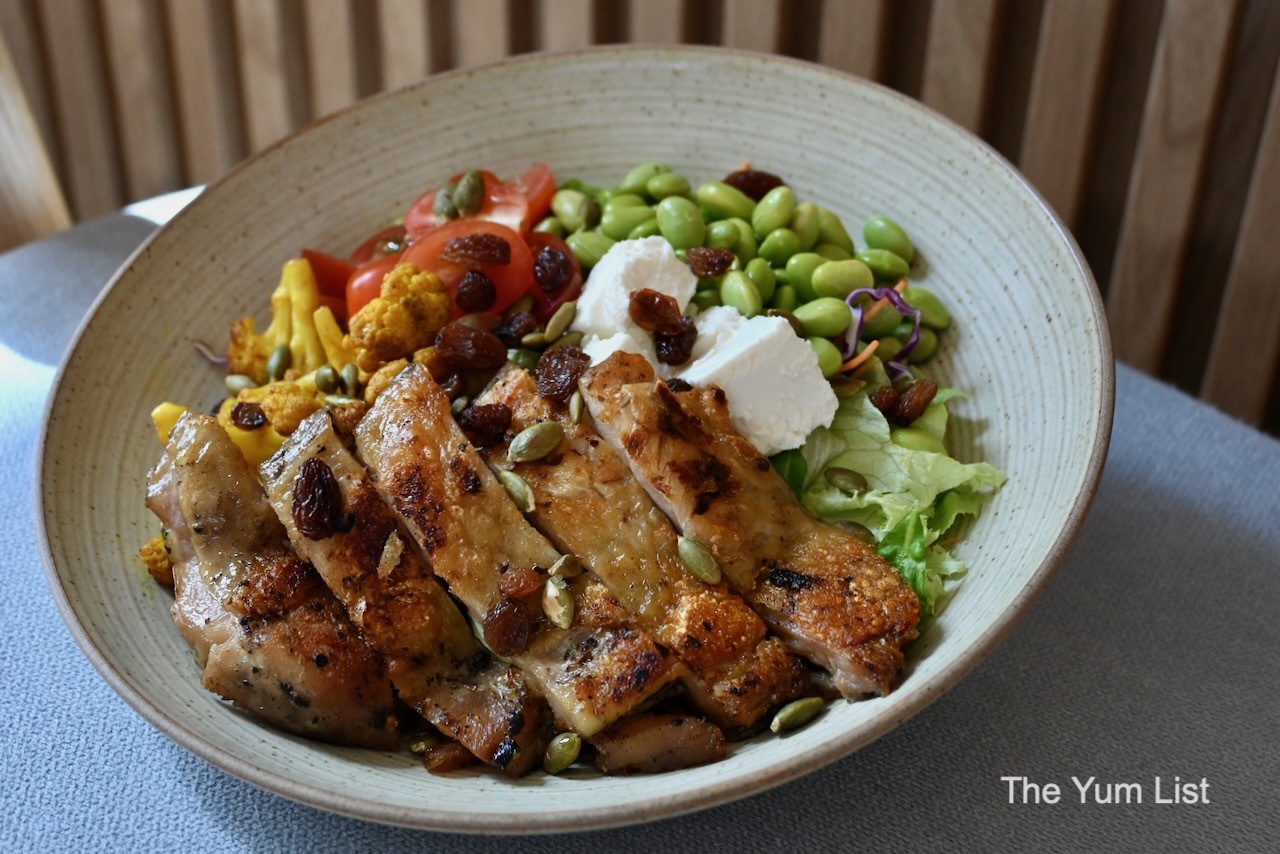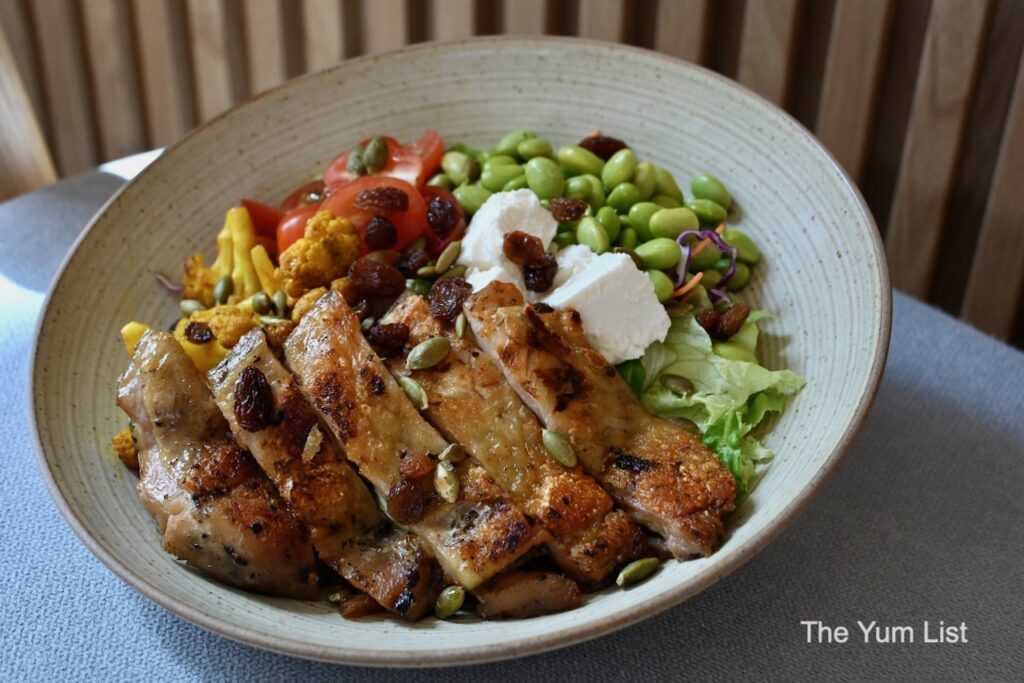 Contrary to the assumption that a healthy café only offers vegetarian, fish, and lean chicken choices, Seeds Origin recognises beef as a good source of protein. The Pulled Beef Wrap with Soup of the Day (RM 30) is a value-for-money option. The wrap, reminiscent of roti canai in texture (buckwheat wraps will soon be available), is generously filled with beef, potato, herbs, and a fantastic chimichurri-style sauce that complements the beef perfectly. The soup of the day is a thick and vibrant pumpkin soup served in just the right portion size.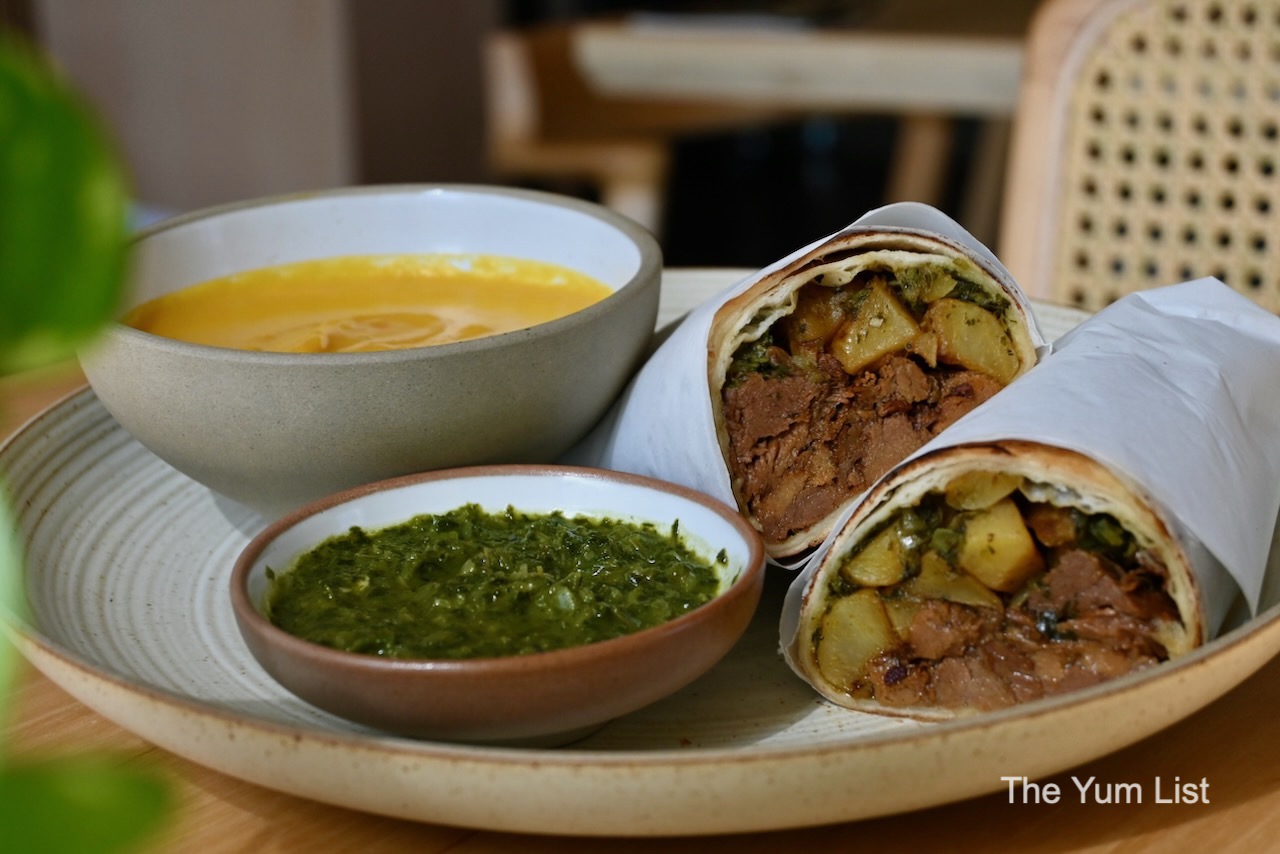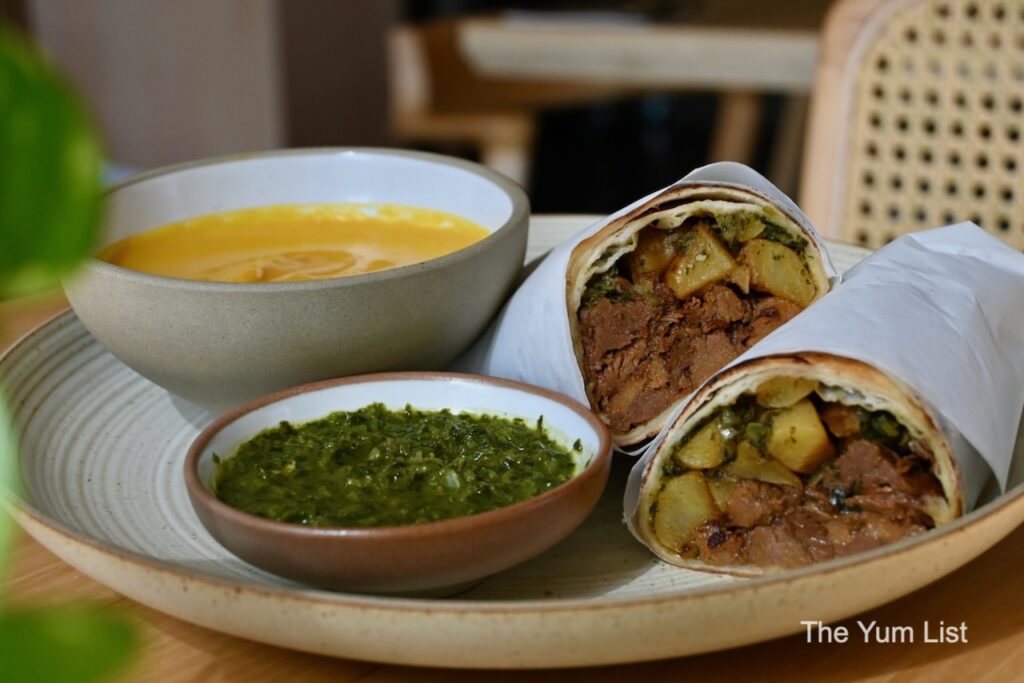 Seeds Origin at Plaza 33 Review
Seeds Origin at Plaza 33 is a delightful discovery. The bright and inviting ambience, coupled with the friendly staff, creates a cheerful atmosphere. The café's commitment to serving nutritious and satisfying food is commendable, and their breakfast recipes are worth trying.
Reasons to visit Seeds Origin at Plaza 33: Fresh and healthy meals made with wholesome, pesticide-free, and hormone-free ingredients; a variety of delicious breakfast options; a light and vibrant setting.
Seeds Origin at Plaza 33
01A, Ground Floor, Unit PG, Plaza 33
1, Jalan Kemajuan, Seksyen 13
46200 Petaling Jaya, Selangor, Malaysia
Seeds Origin at Plaza 33 Opening Hours
Monday to Saturday: 7:30 am – 5:30 pm
Find more cafes in Kuala Lumpur here and stay up-to-date on the latest happenings in KL's food and beverage scene here and here.