Bean Brothers Espresso Bar
Words: Stephen Reid
Photos Monica Tindall
We can trace the origins of modern espresso back to Italy in the late 1930s and Giovanni Achille Gaggia, who was awarded a patent for the first modern steamless coffee machine in 1938. Working in the family coffee bar "Caffe Achille' he was looking for a way to improve the coffee extraction process to produce a drink that was less bitter and with a smoother flavour. Each day he would study and experiment with different methods searching for the perfect espresso. His first machine used the relatively low pressure of hot water flowing through ground coffee.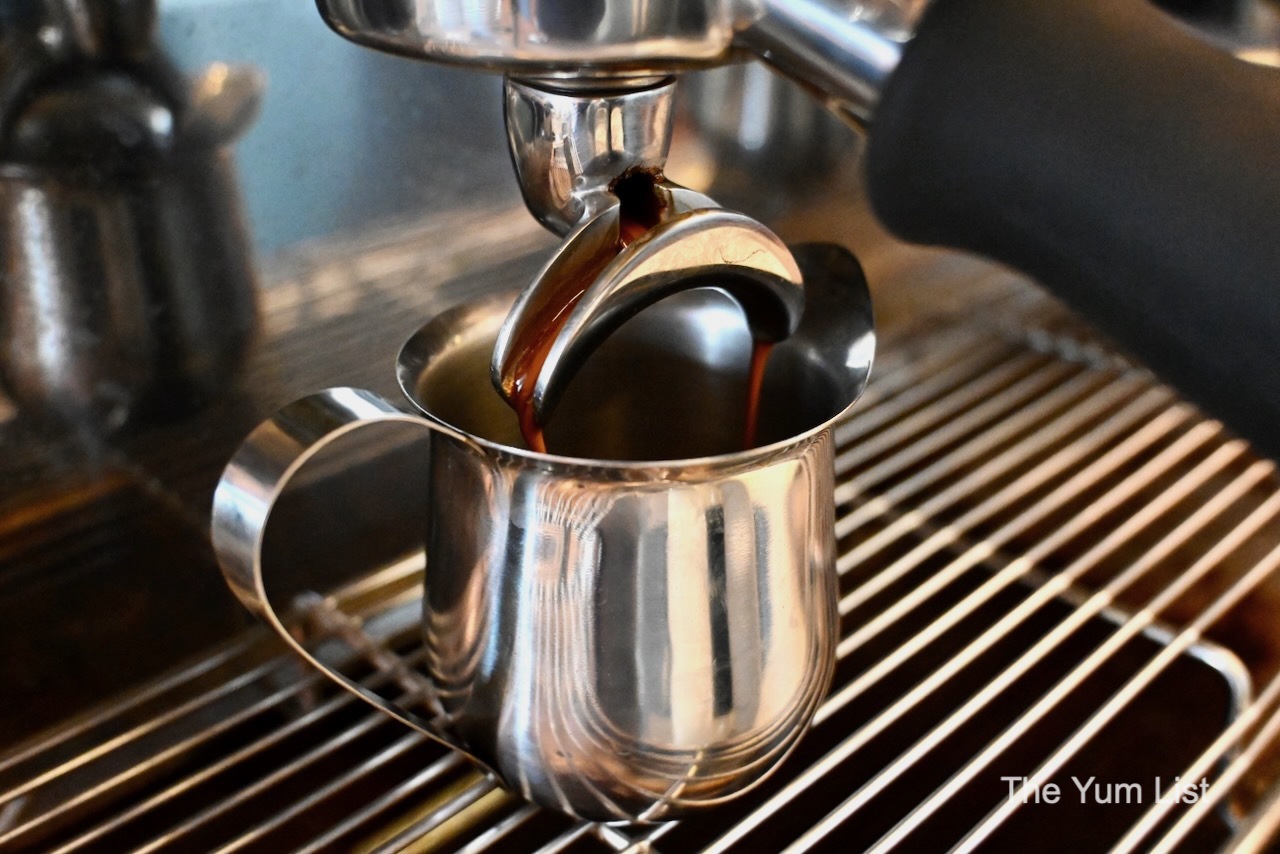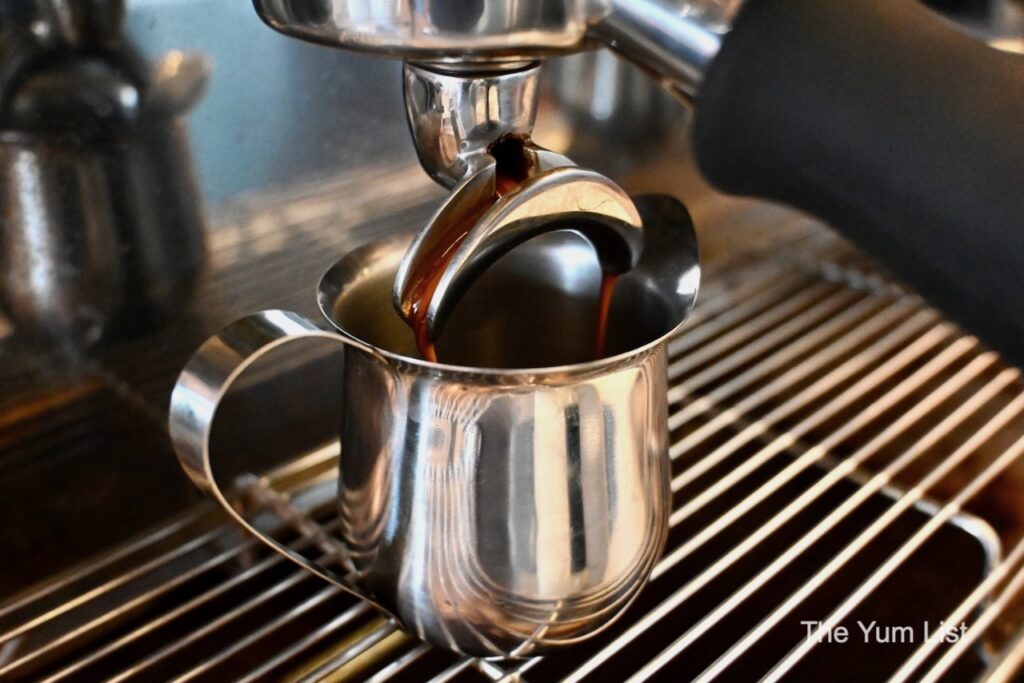 His work continued in the 1940s when he introduced a spring lever mechanism that greatly increased the pressure and speed of the hot water which flowed through the coffee, producing creamy and flavourful espresso in just 25-30 seconds. This led to the award of another patent, the machines becoming ever more stylish and being introduced in elegant Milanese bars, spreading worldwide in the 1950s.
Today you may find manual and automatic espresso machines in many restaurants, offices and homes worldwide. However, no matter how often the machinery is improved, there remains a great deal of skill, and some would say art, in producing a perfect espresso. It takes a great deal of work to source good quality beans, ensure they are perfectly roasted, blended, ground and then turned into a perfectly balanced, complex and full-bodied drink with an ideal foamy 'crema'.
Bean Brothers Espresso Bar
Happily, coffee lovers searching for a perfect espresso need to look no further than Bean Brothers at The Starhill, Kuala Lumpur's first dedicated espresso bar. Nestling underneath the escalator that leads to the Eslite Spectrum bookstore at The Starhill, you will find a sleek, modern and stylish space where shoppers and city workers can relax and recharge, perhaps indulge in a little people-watching through the floor-to-ceiling windows overlooking the busy Jalan Bukit Bintang. Here exposed brick walls meet silky brushed stainless steel surfaces, all underneath a vast white globe light fitting, looking somewhat like a small planet or moon. In the cool air, there is the unmistakable aroma of coffee, coffee done well, really well.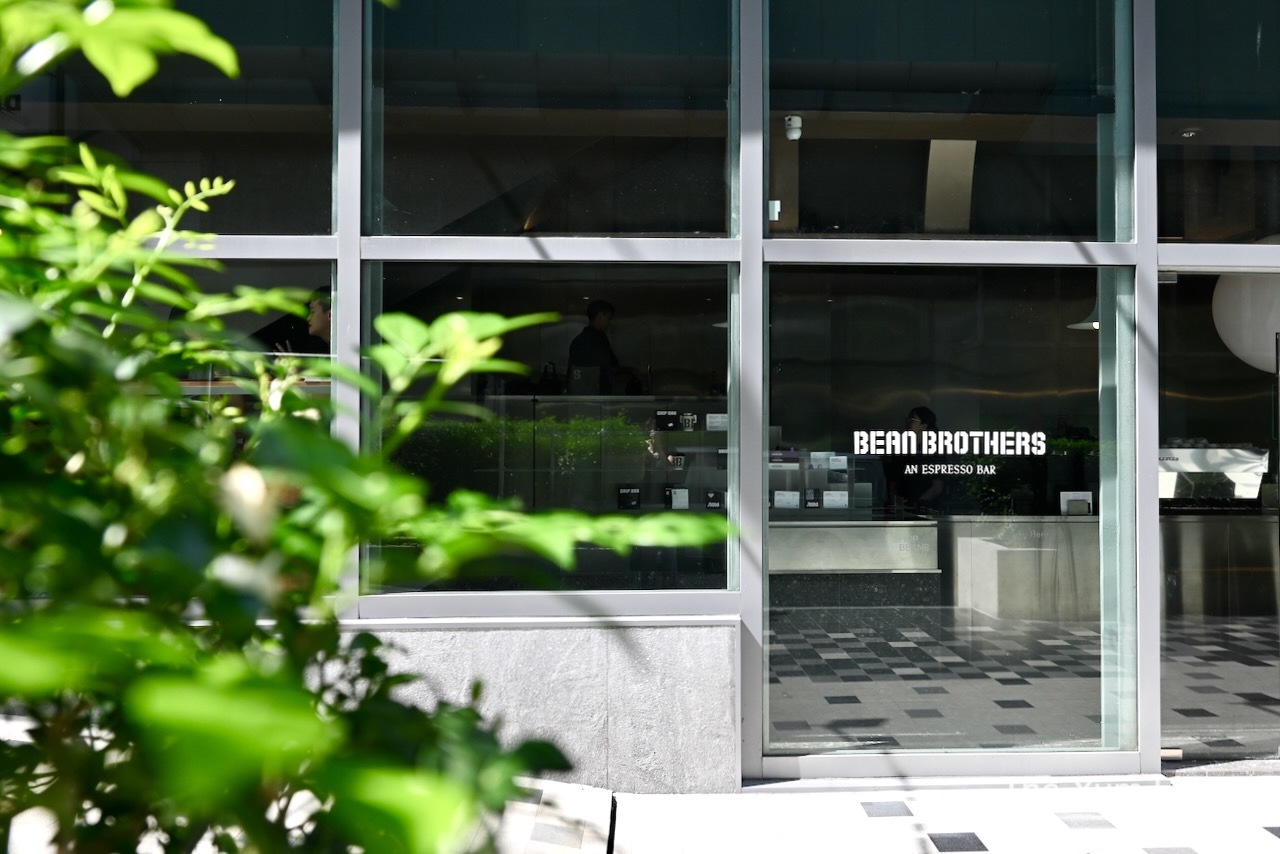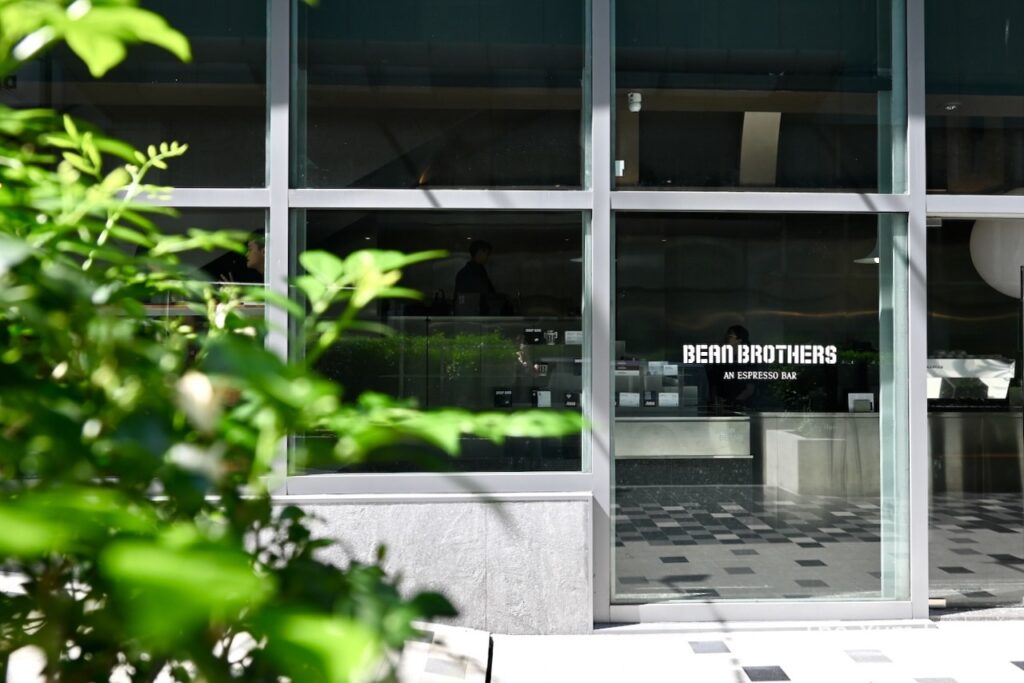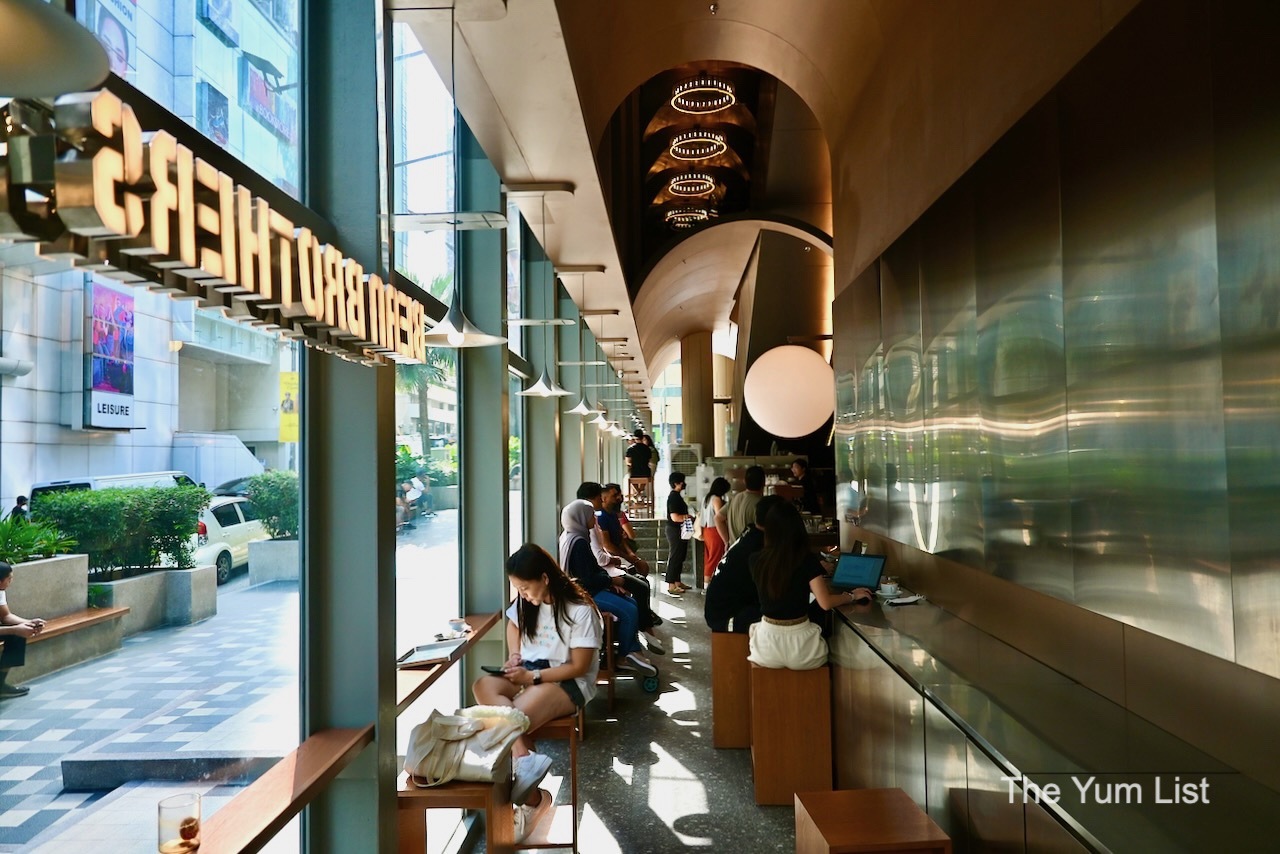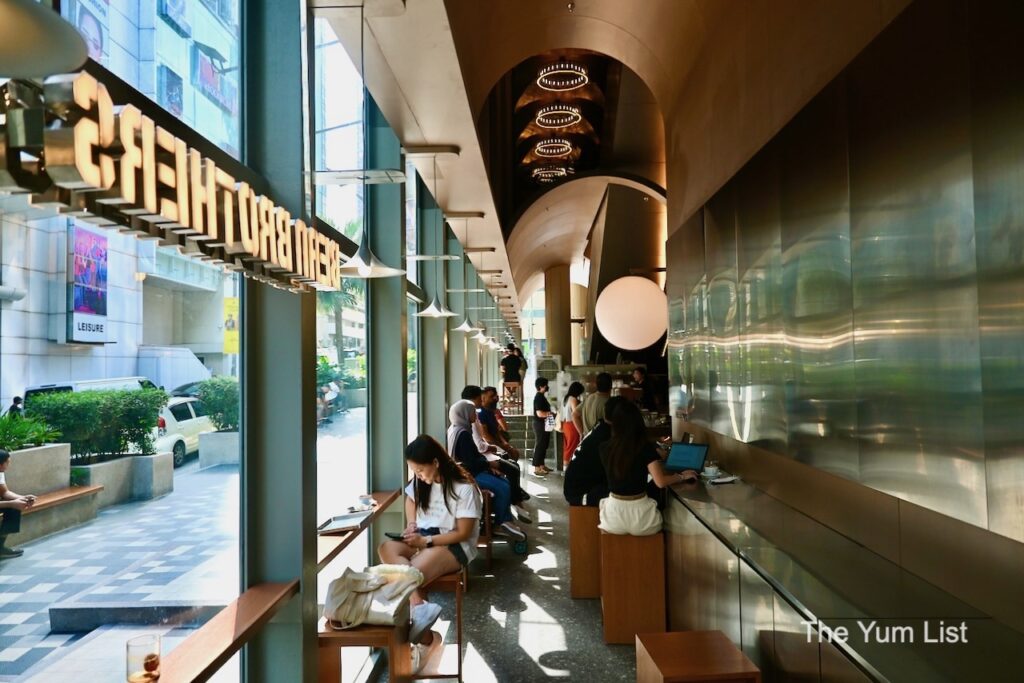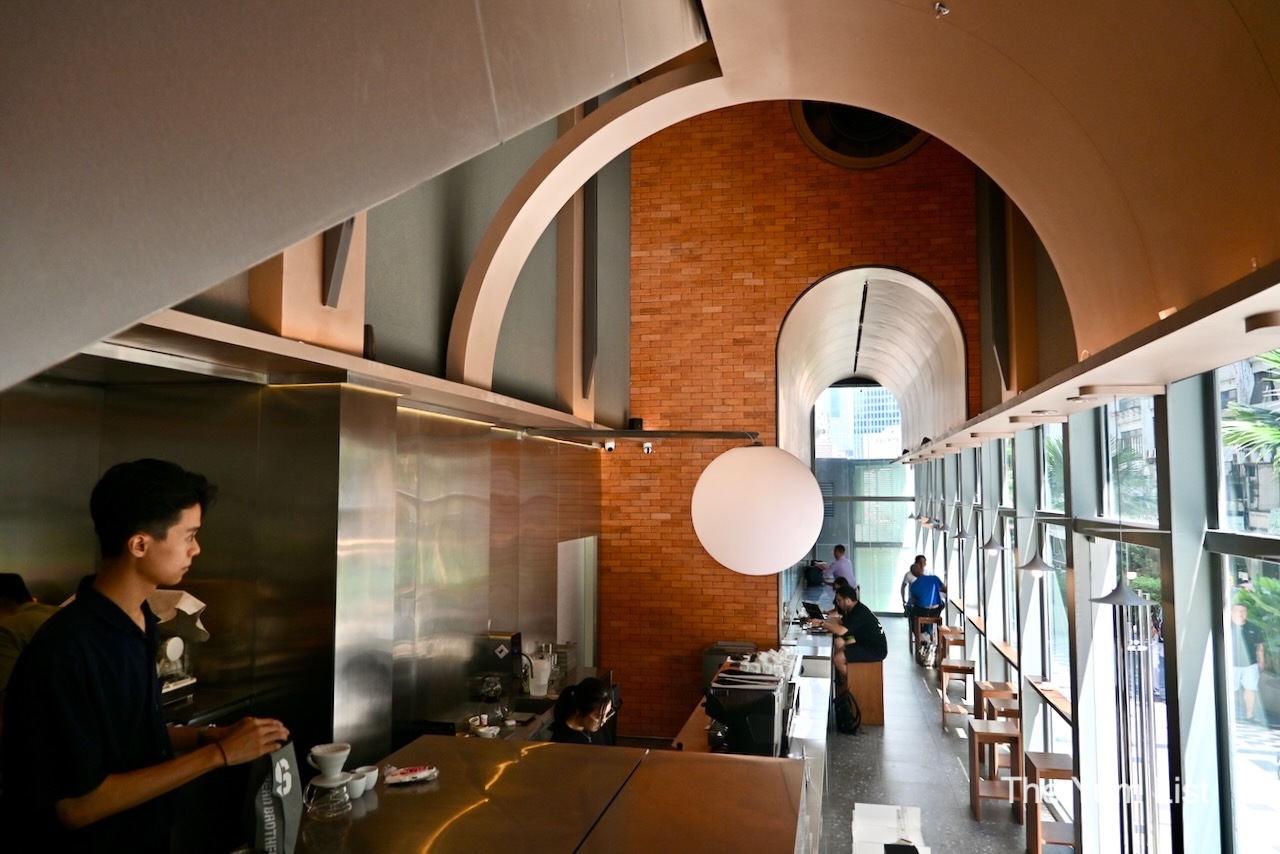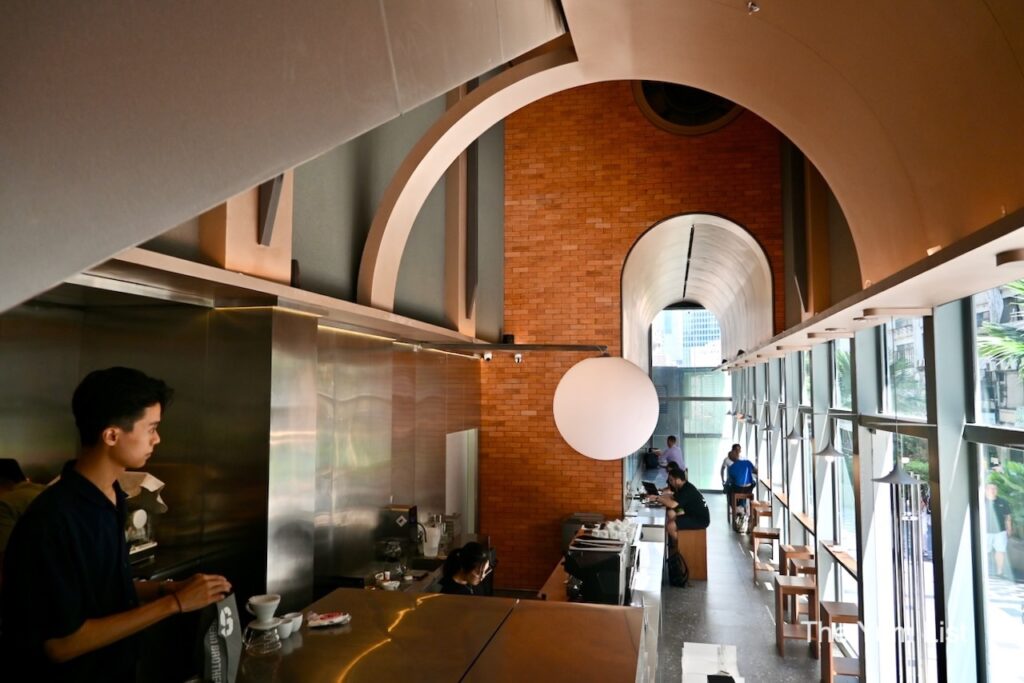 Keith, our expert guide to the menu, explained that he and his team at Bean Brothers are excited to introduce a broader range of espresso-based drinks to customers who may be unfamiliar with or looking to explore new flavours and drinks they have available.
Those who enjoy good coffee will undoubtedly already be familiar with Bean Brothers. With two existing outlets at the Linc KL and in Sunway Damansara, they are already renowned for good food and high-quality coffees. Originally founded in Korea in 2009 as a specialist coffee subscription service, today they have expanded from a speciality roastery to ten stores internationally, employing over 80 highly skilled baristas.
As their business has grown, they now have a central roastery in Incheon from where they source and then roast the best coffee beans from around the world. Some go into their two house espresso blends, Black Suit and Velvet White, while other single-origin beans and a monthly special blend are also available. Despite the distance, Keith smiled as he said that their systems are so efficient he can place a coffee order on Monday, have it roasted on Tuesday and serve it in their espresso bar here that Friday – no issues with freshness here.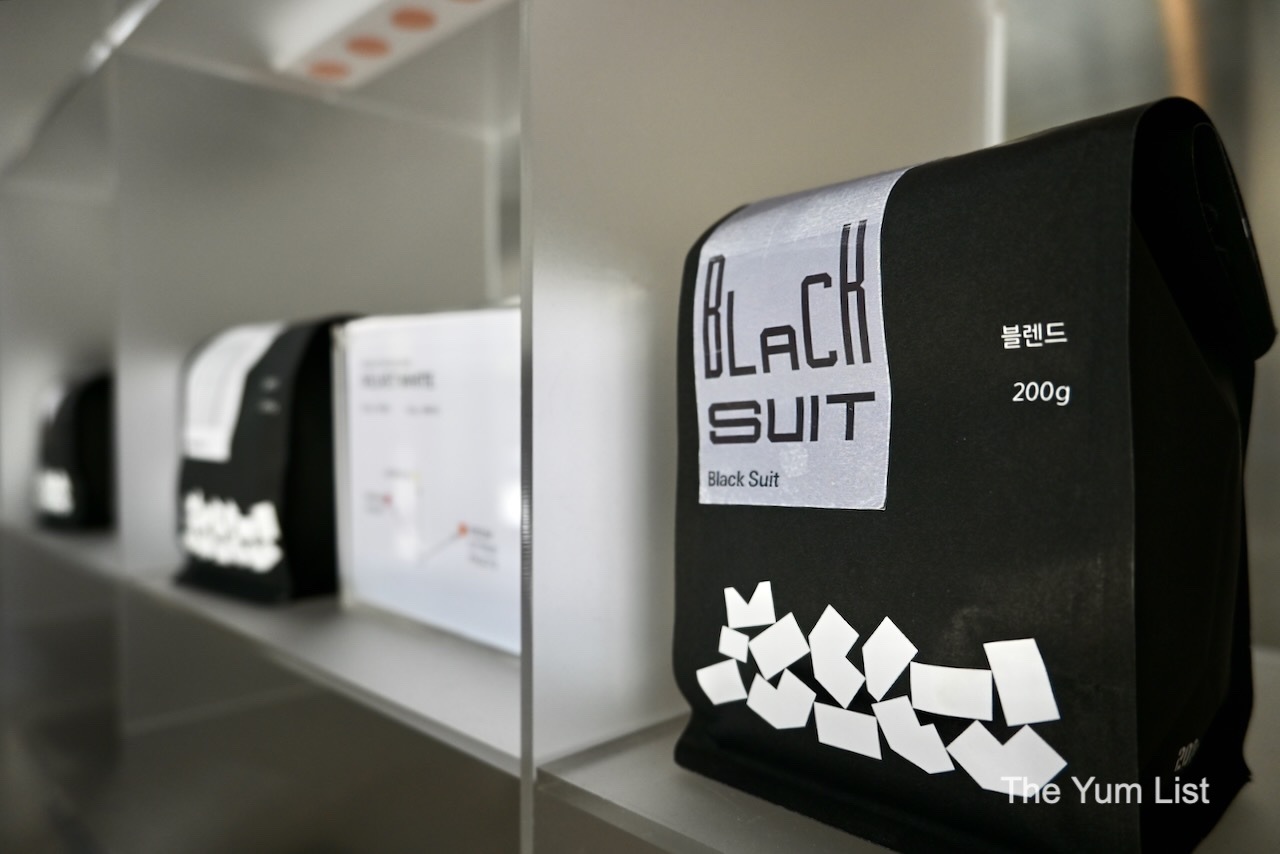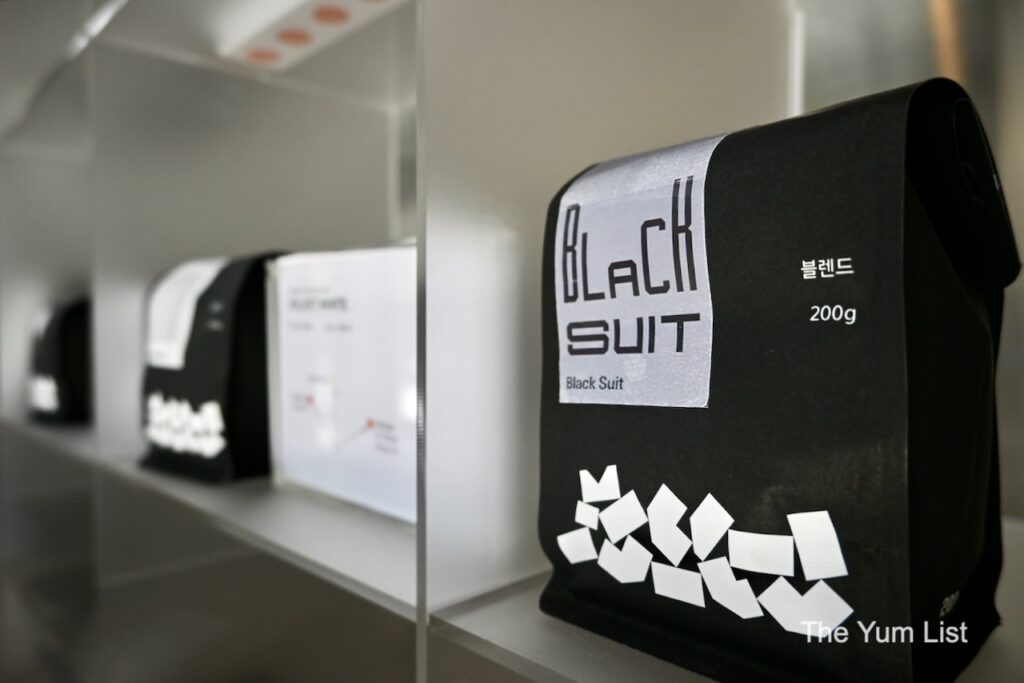 Bean Brothers Espresso Bar Menu
As an introduction to espresso, Keith recommends that their Espresso Con Panna (RM 9.5) serves as a good place to start for those who may be unfamiliar with small shots of coffee. A rich dark espresso shot pulled from their Black Suit blend is blanketed in a layer of wonderfully silky cool velvety cream before being dusted with chocolate powder. If you are a fan of tiramisu, then this is a drink you must try, as it includes all the flavours of this popular dessert.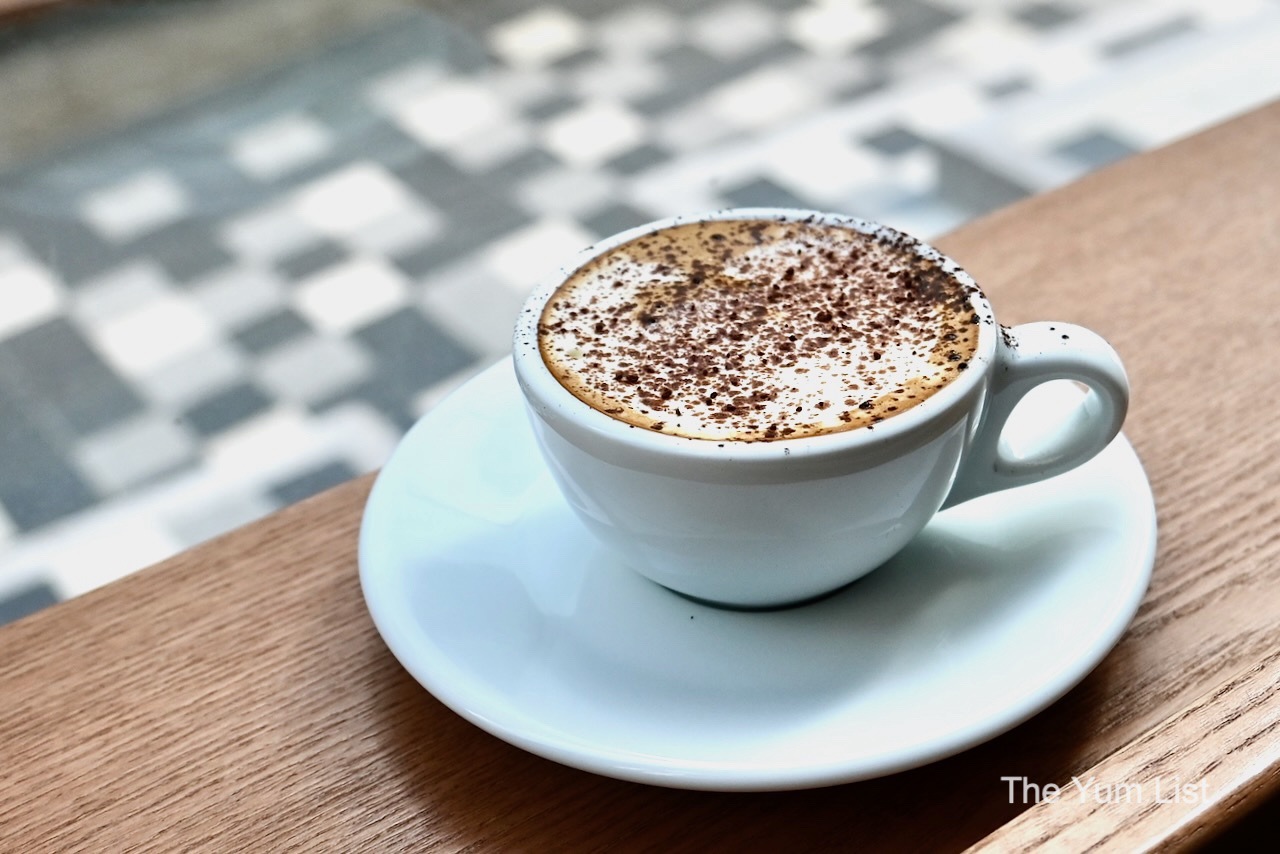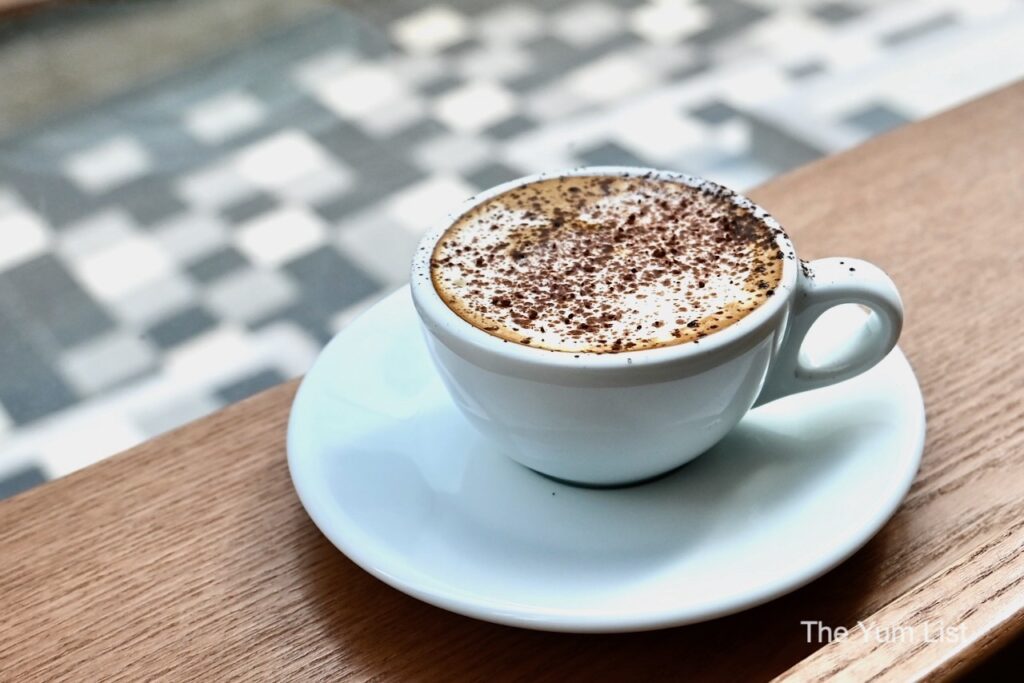 The Einspänner (RM 15) that we had next could be considered to be the 'big brother' of the Espresso Con Panna. A longer iced black coffee, again made from the Black Suit blend, with two cool layers of cream, one thicker and one lighter, resulting in a dessert-like coffee. Keith recommended not stirring and taking a big sip to appreciate the contrast in flavours and textures.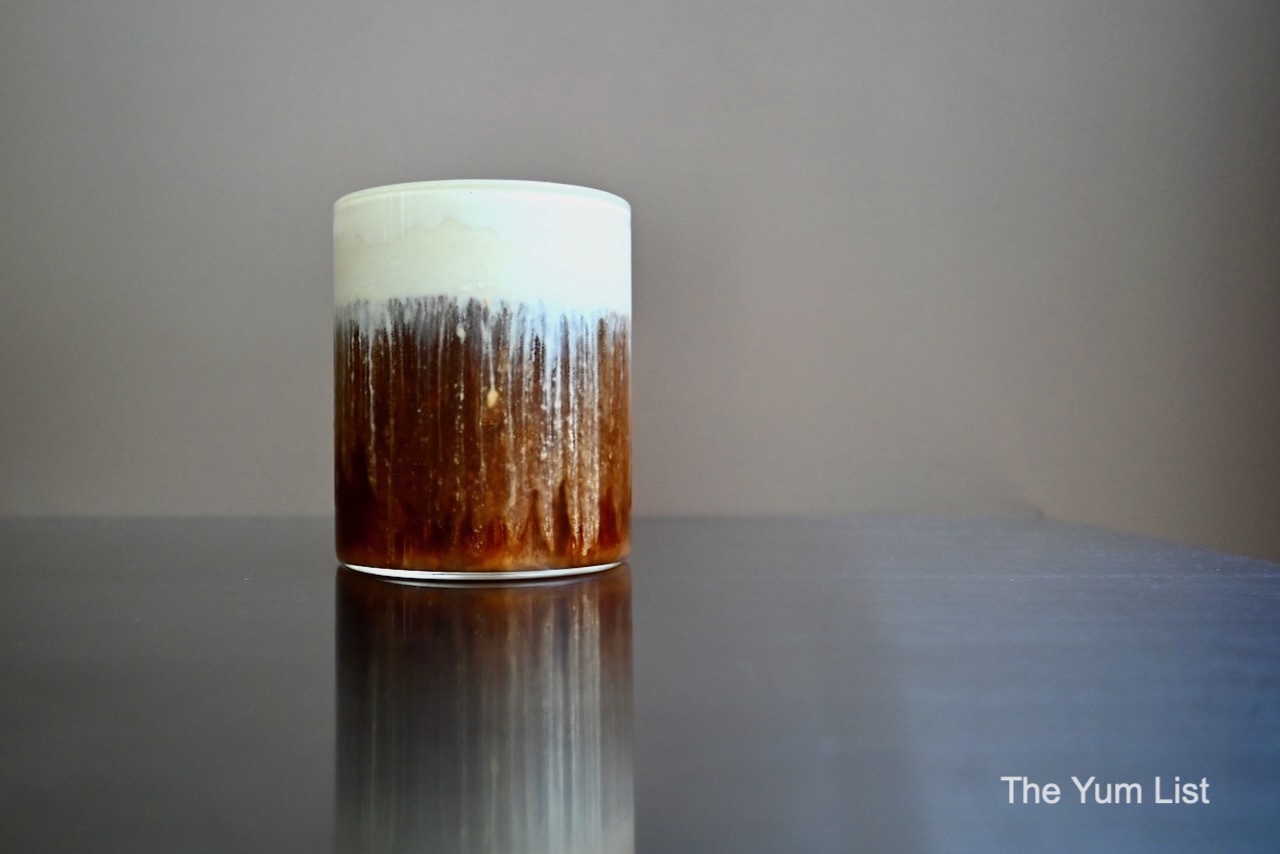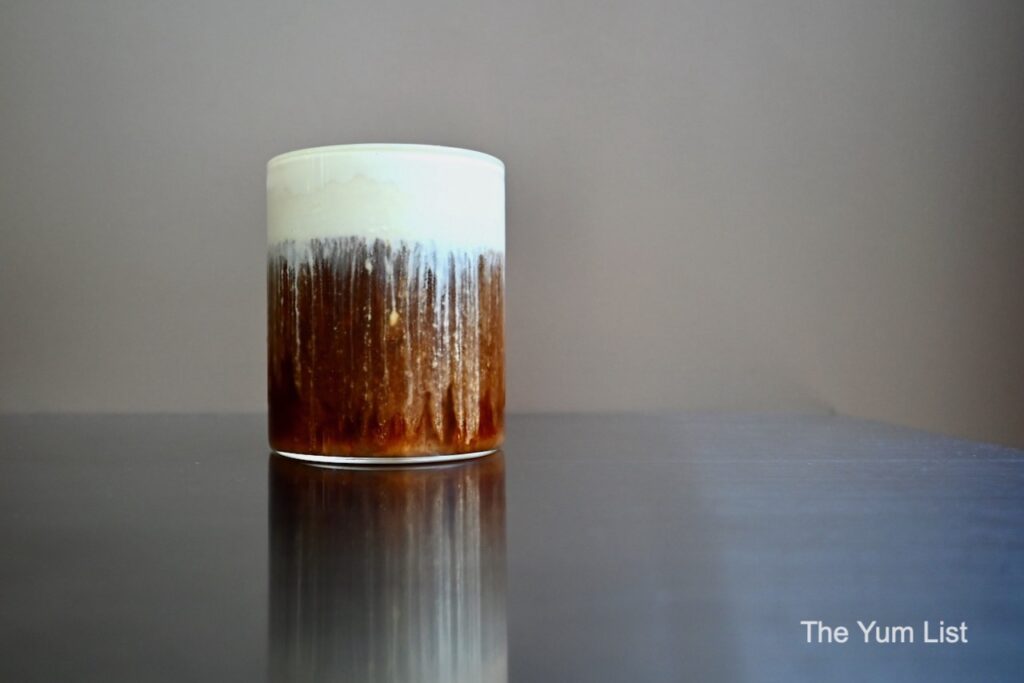 For those watching their calories, an Espresso on the Rocks (RM 8) may be the drink for you, served over ice in a small shot glass. The cool temperature reveals a slightly sweeter flavour to the espresso shot, which is often masked when served hot. Incidentally, like many of the drinks, you can order an extra shot of espresso which would take the total for this drink to RM 11.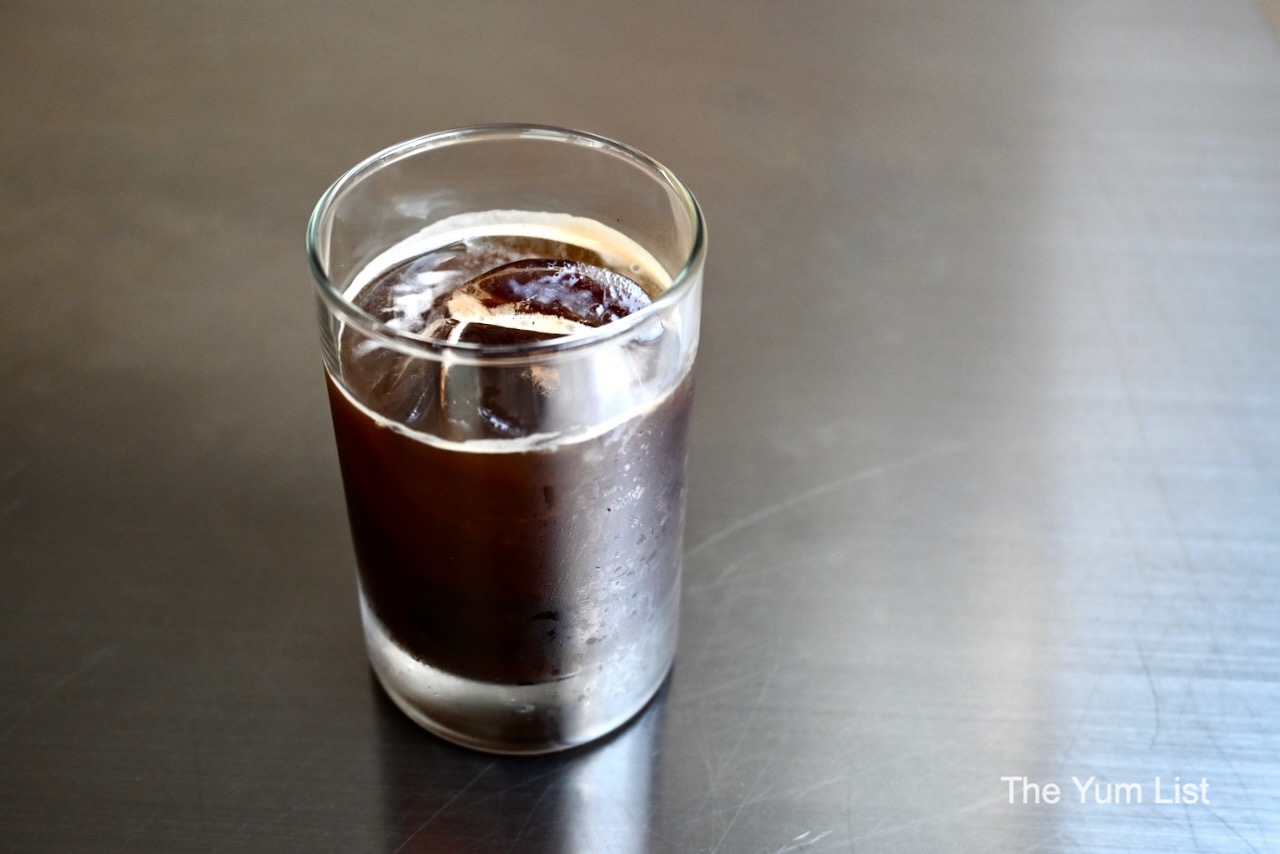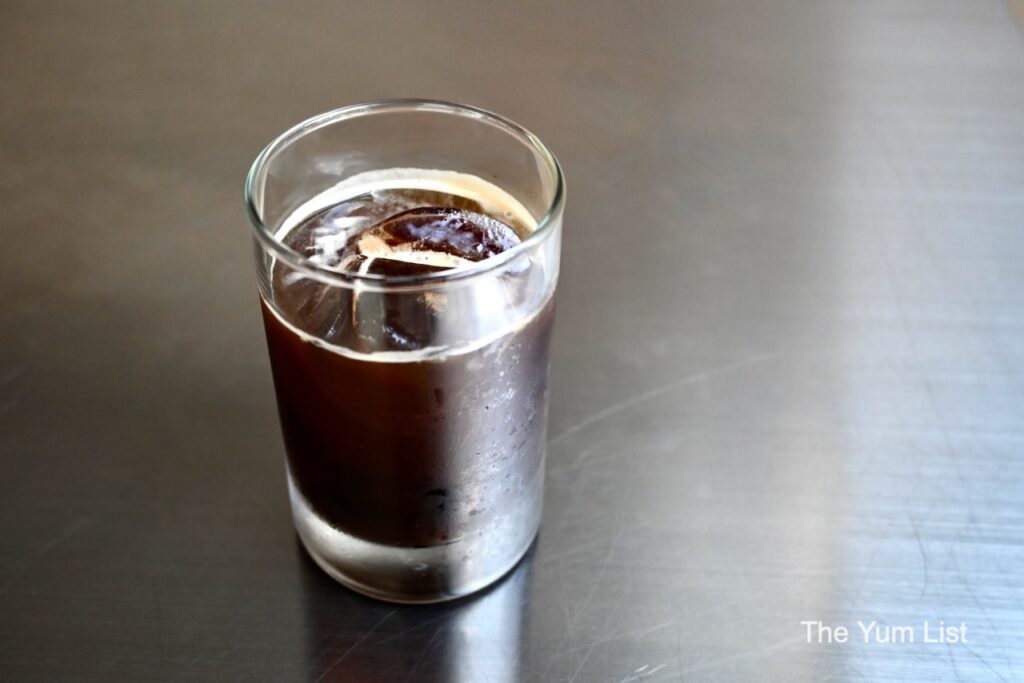 With the Espresso Romano (RM 9.5), a shot of espresso is served with a delicate segment of mandarin orange marinated in sugar syrup. Keith suggested we take a sip of espresso, then a bite of mandarin, and then another sip of the coffee. As well as bringing out previously hidden citrus flavours to the shot, Monica thought it also revealed slight salty notes.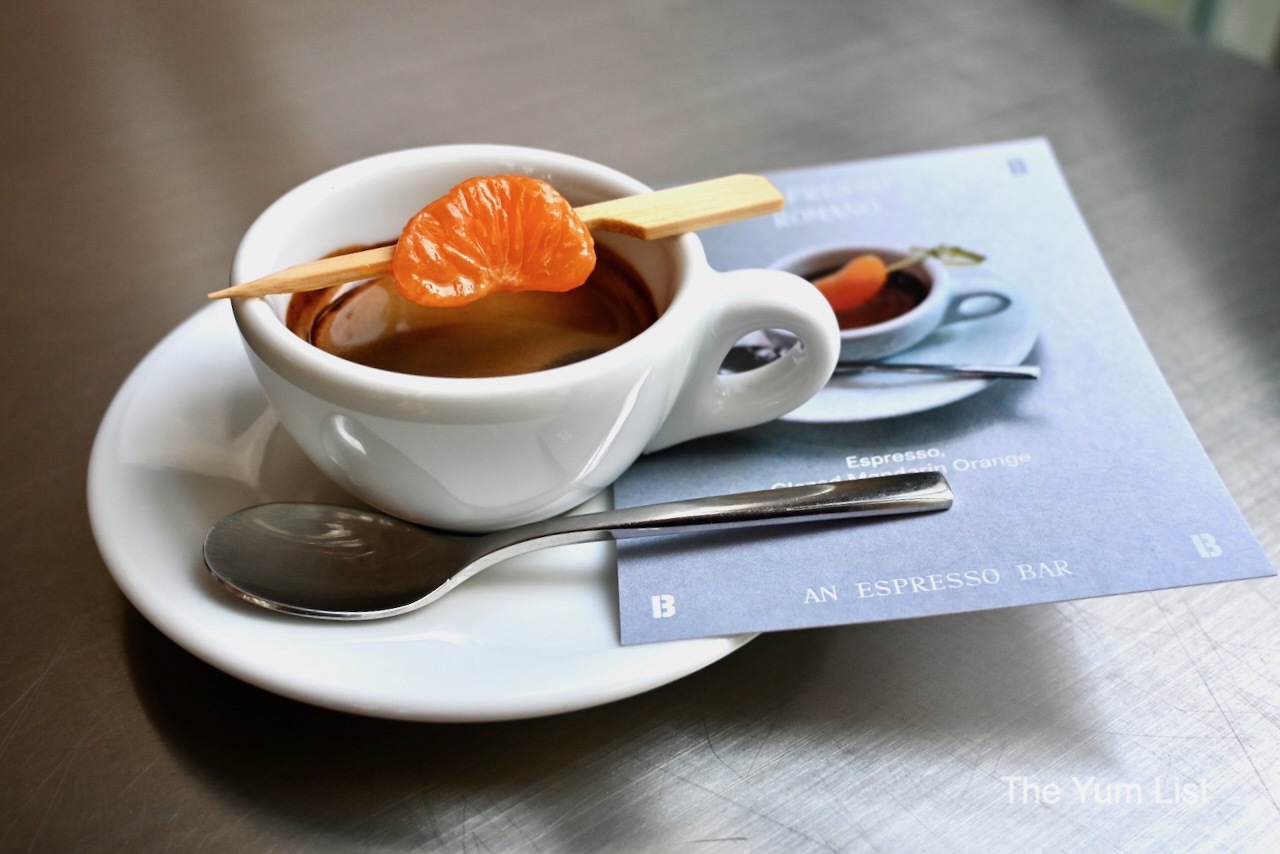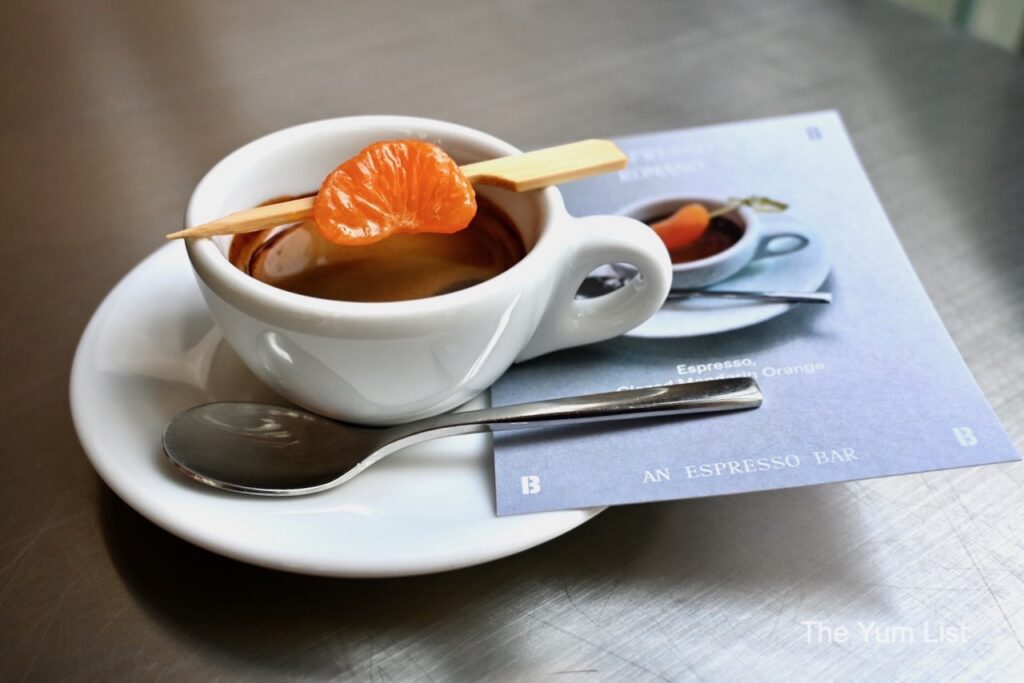 More familiar was the Espresso Macchiato (RM 9.5). Here a single espresso shot is topped with a small amount of milk foam which slightly sweetens the complex flavours of the dark coffee beneath.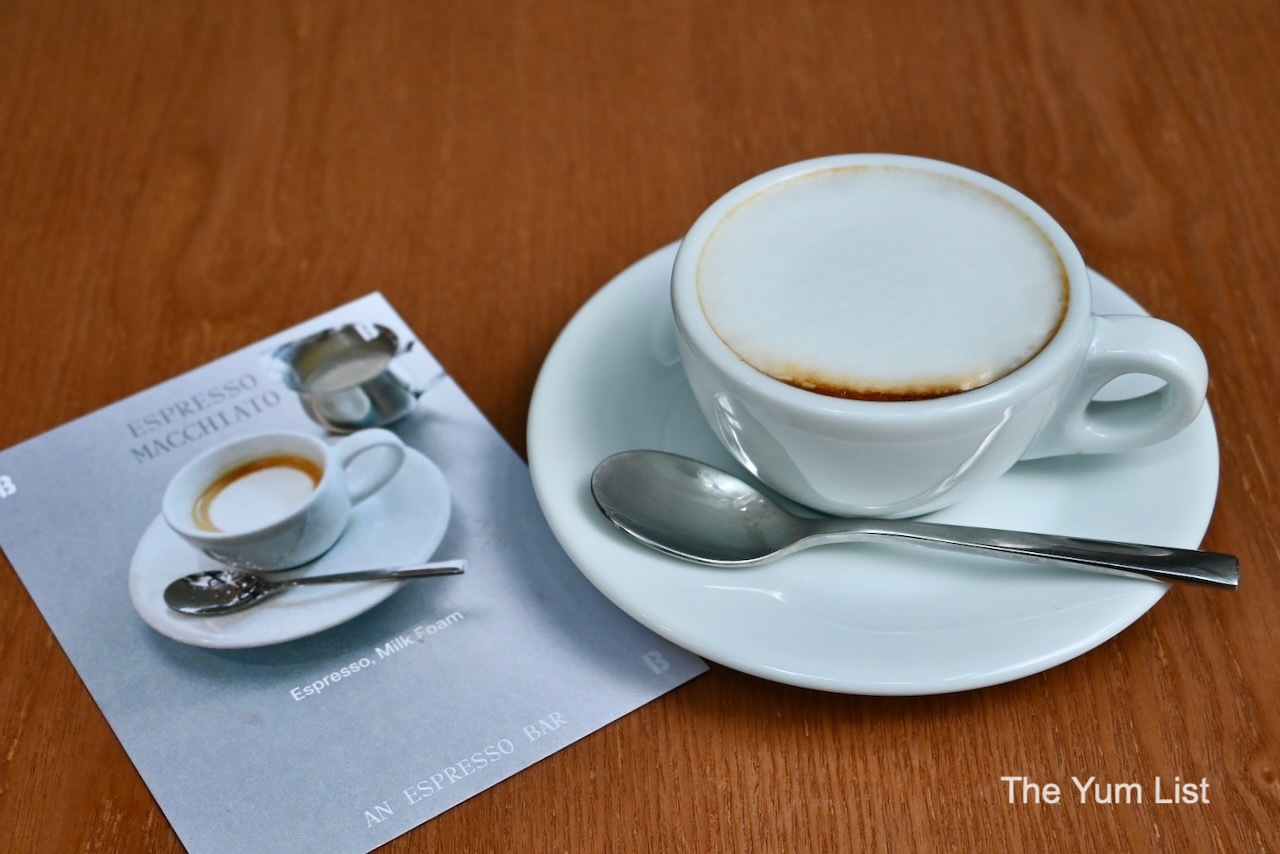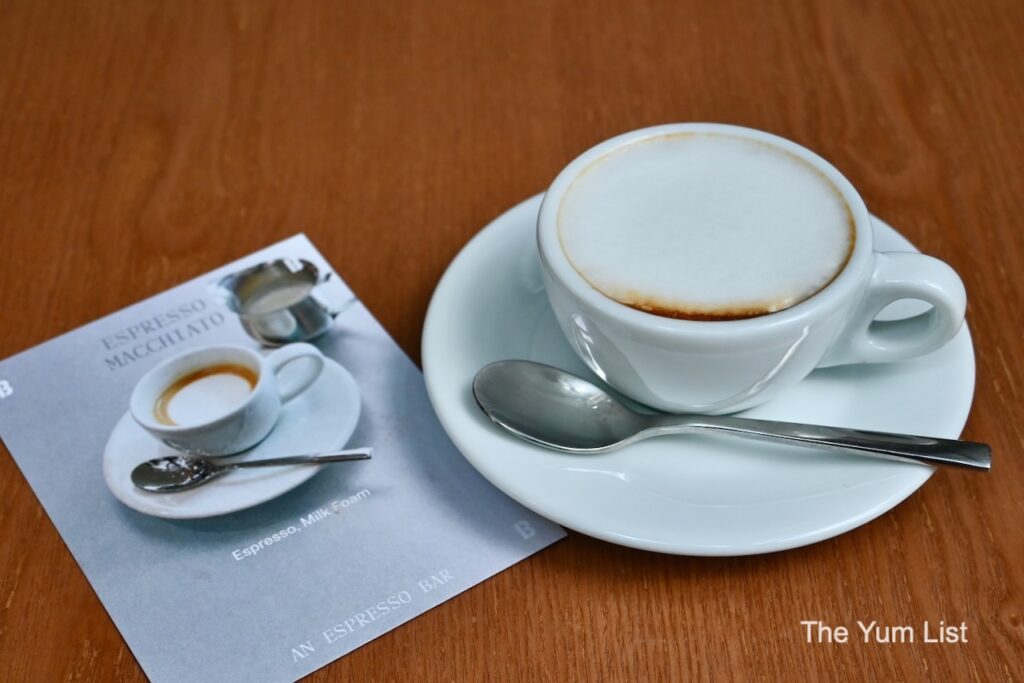 In Italy, a Cappuccino (RM 15) is usually seen as a treat for the morning, often with a small pastry. This delicious drink has become so popular worldwide that it is drunk at all times of the day. Traditionally this drink is prepared using equal parts espresso and milk warmed or 'textured' by passing steam through it before it is topped with milk foam. The example prepared for us at Bean Brothers was a very good example of why it's simply too good to be reserved exclusively for mornings. This drink can be prepared with oat milk for an additional RM4.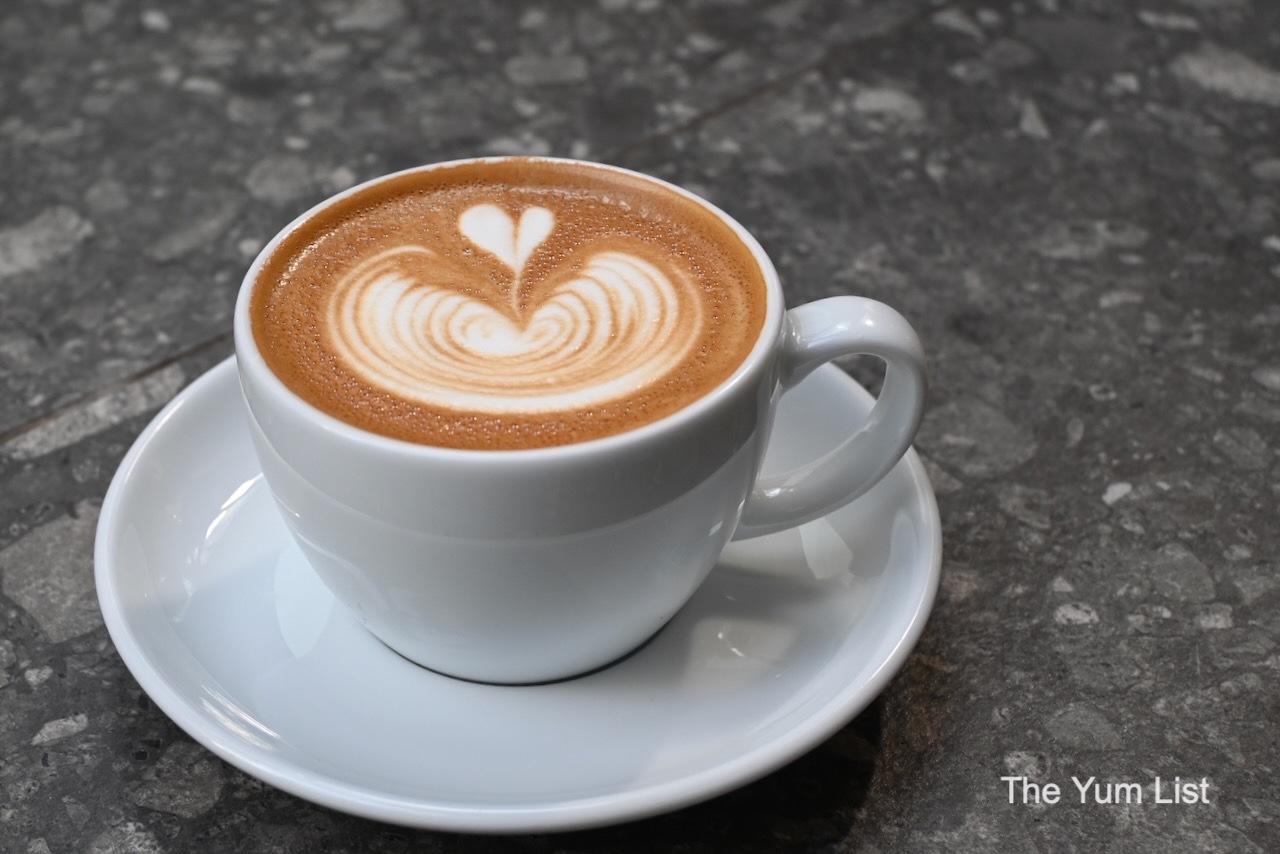 For chocolate lovers, the Espresso Strapazzato (RM 9.5) is a must. Popular in Naples, the drink is made by mixing espresso, sugar and a dusting of dark chocolate powder. The resulting bittersweet concoction delights the tastebuds. I challenge you to resist mopping up the little freckles of dark chocolate surrounding the espresso cup with your finger. Simply impossible!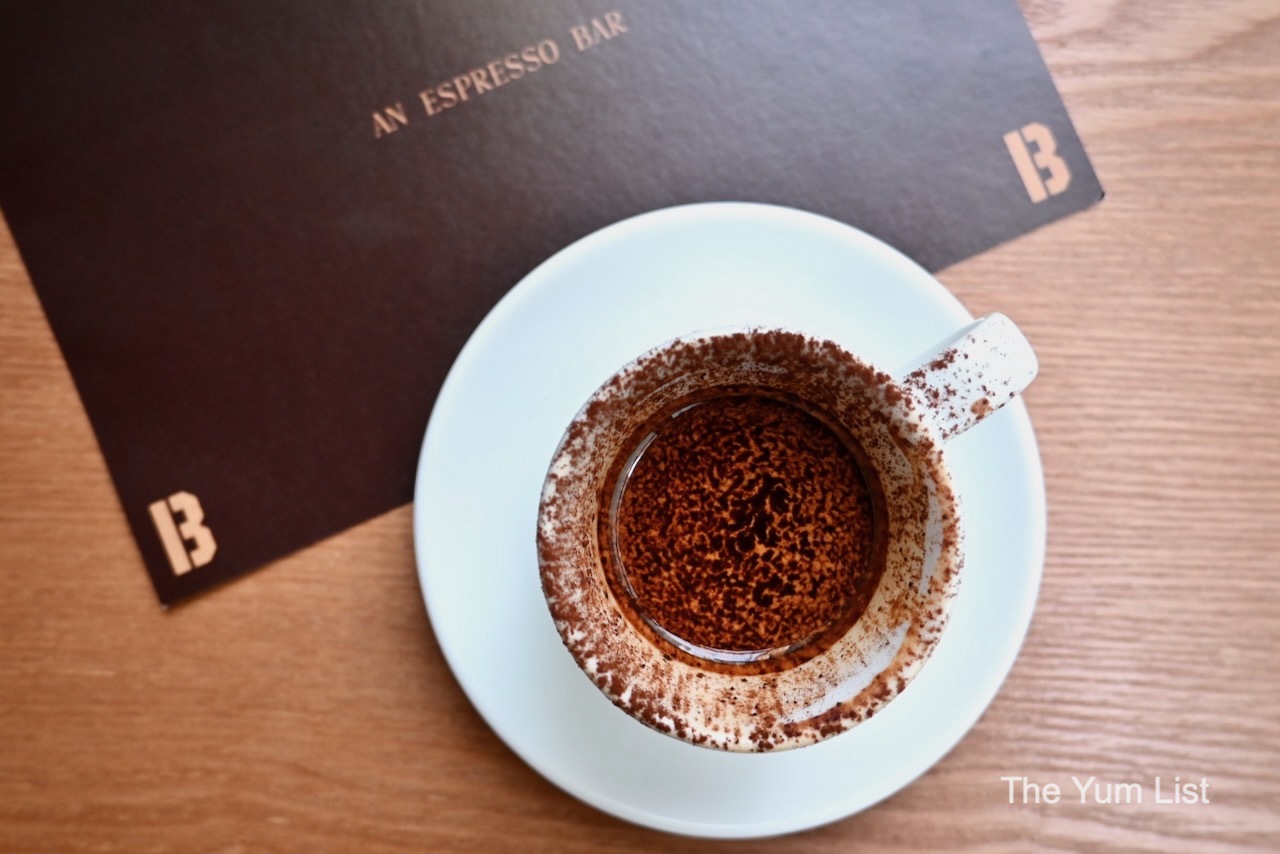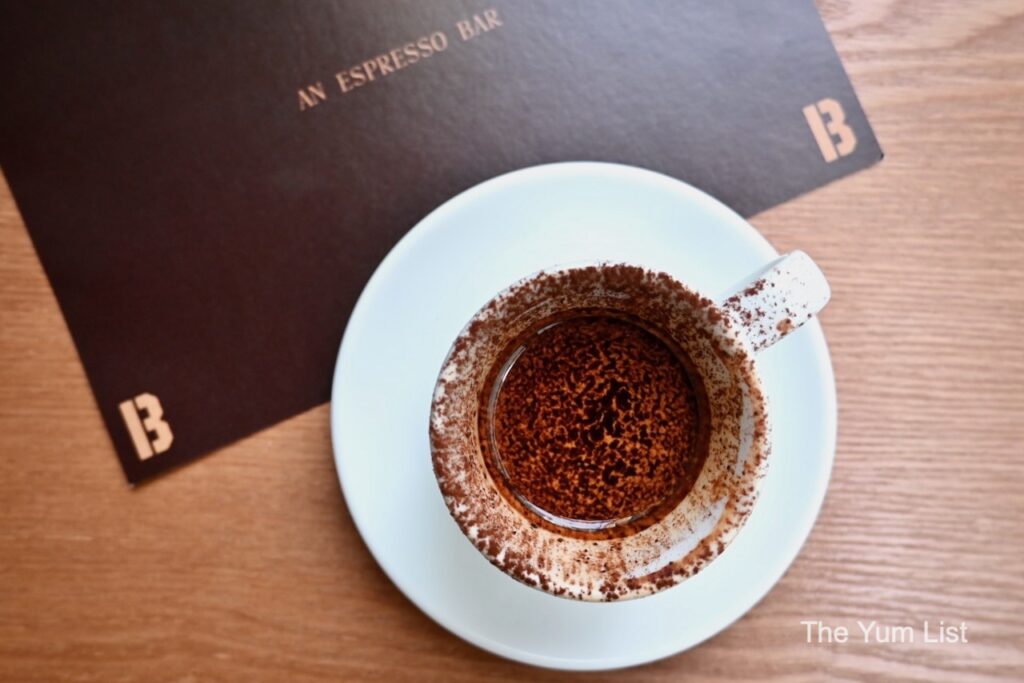 The next drink we tried was the Espresso Shakerato (RM15). It is an espresso shaken over ice in a cocktail shaker with added honey and lemon. Unlike the type of iced coffee popular in America, Italians believe that using too much ice in drinks can cause an upset to the digestive system. This is why despite the Shakerato being a summer drink, it uses a minimal amount of ice in the shaker rather than adding ice cubes to chill, meaning you don't have to worry about the ice diluting the drink even if you don't drink it immediately. Here it is served with a slice of dehydrated lemon as a garnish floating on the coffee foam. I have to admit I wasn't sure this drink would be to my taste, but I found it was wonderfully refreshing, perfect for a hot summer afternoon in KL.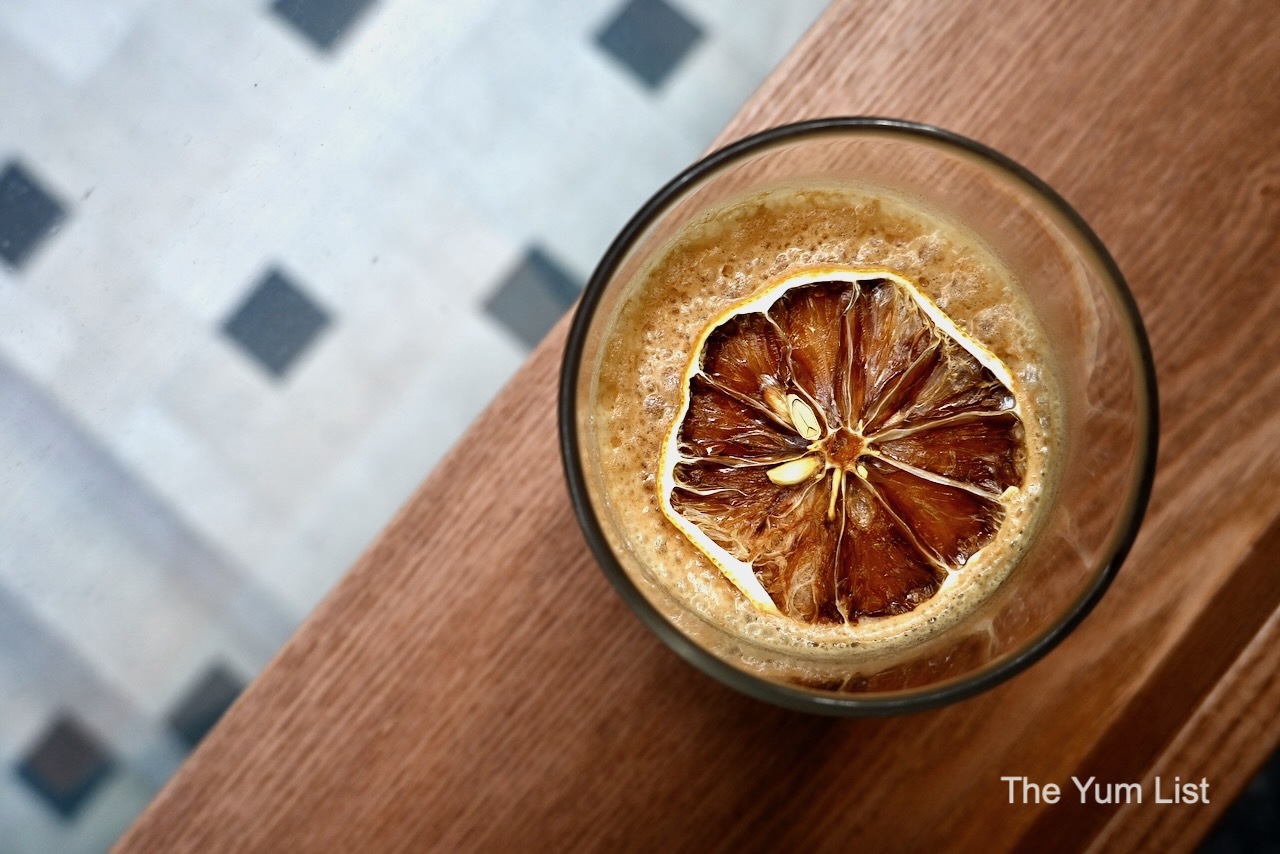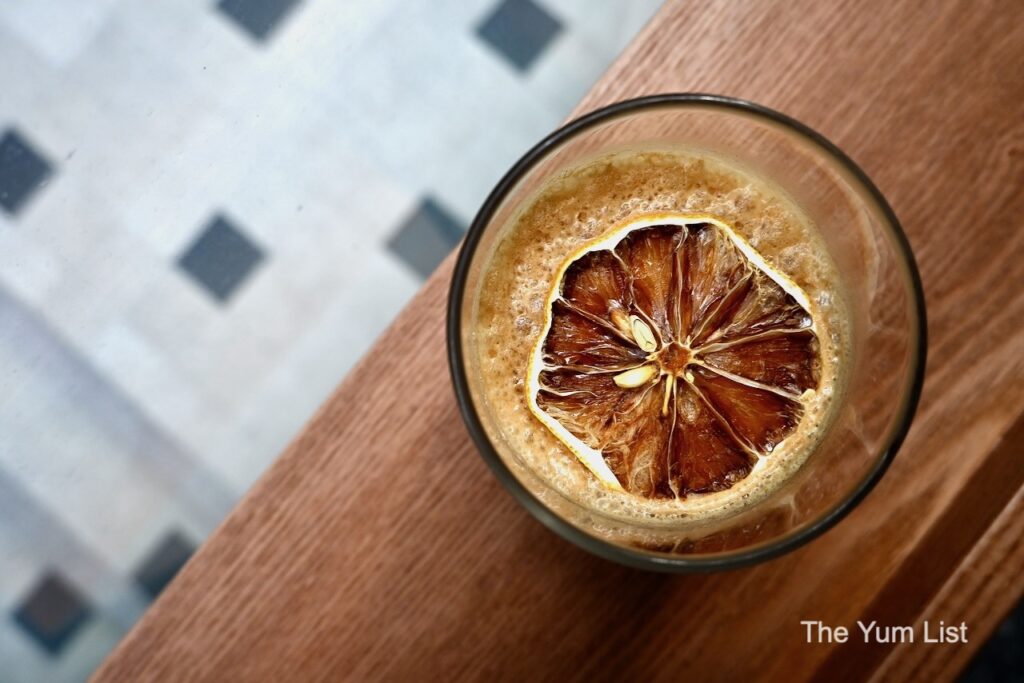 Lastly and by no means least, we tried the Espresso (RM 8), a single shot pulled from the house Black Suit blend. With no cream, milk or other flavourings to hide behind here, you really see the skill of the team of expert baristas, such as Celine, who had prepared what I felt was an absolutely perfect espresso shot. Smooth, rich and complex with a perfect crema (the reddish brown foam which rests on top of a good shot of espresso). Wonderful high-quality coffee expertly prepared.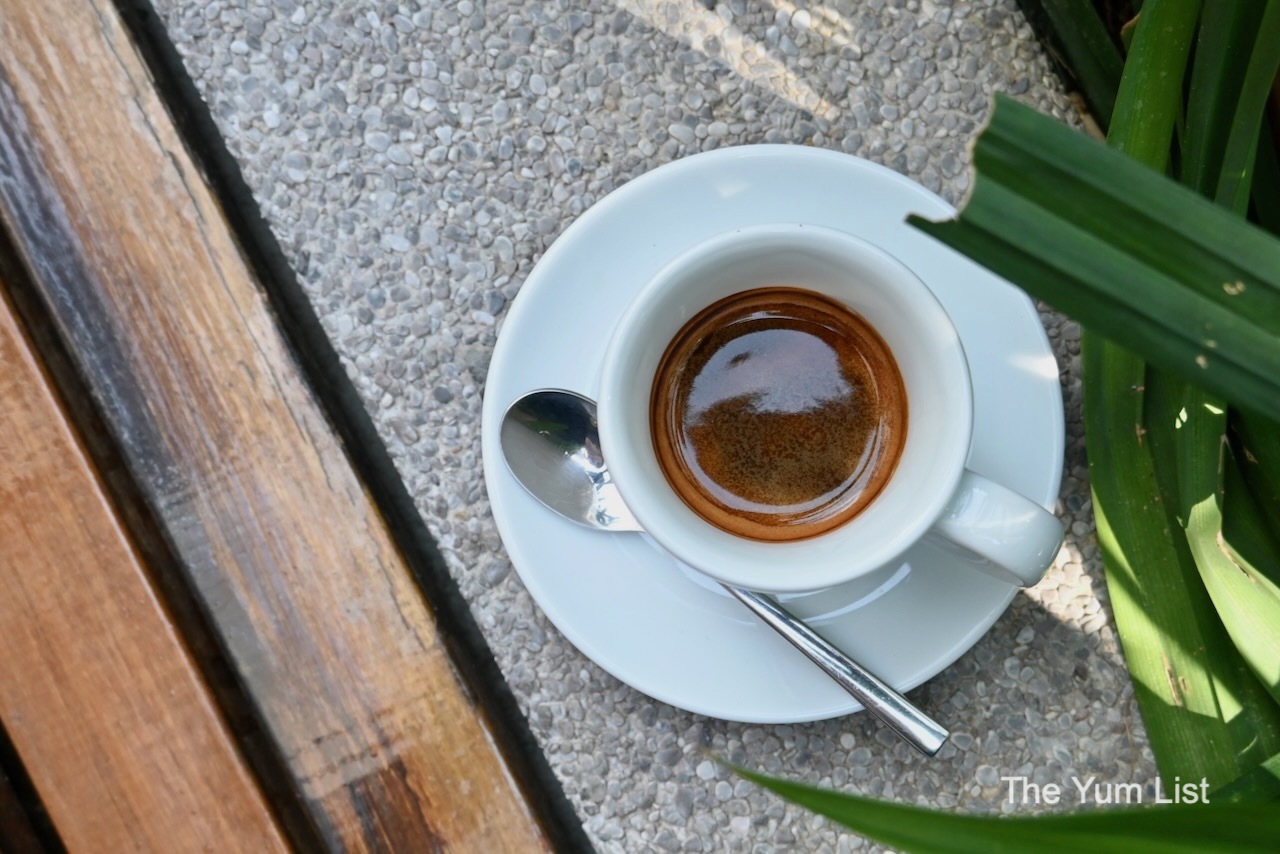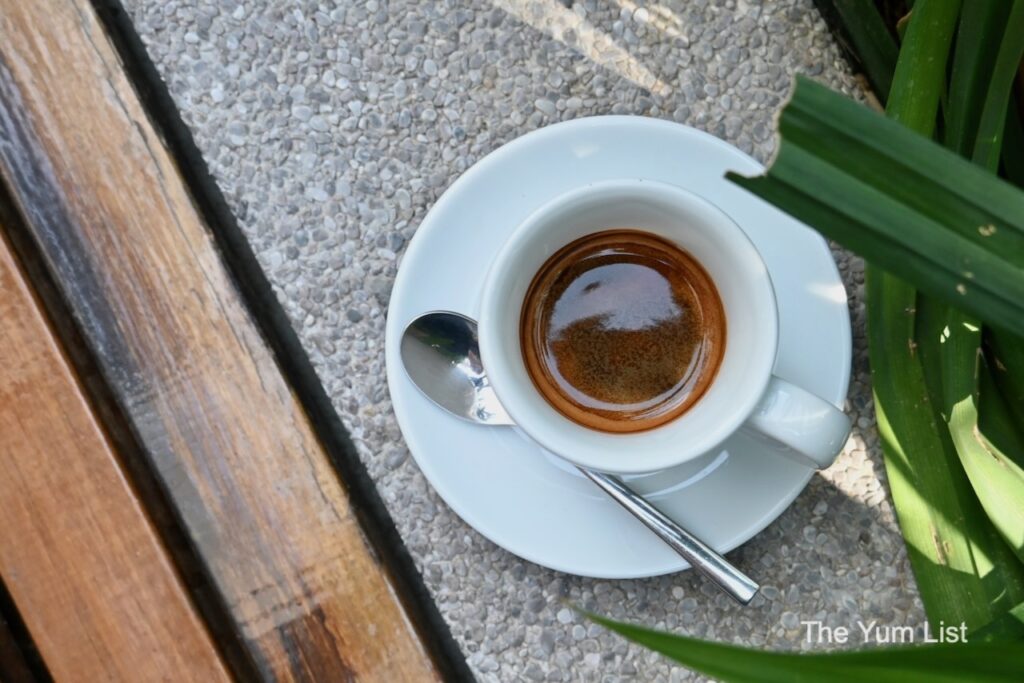 Food Menu – Pastries
To go along with all the delicious coffees, there is a range of six fine pastries, all made by the central kitchen in the Bean Brothers branch at the Linc KL. We tried two of these. Firstly, the Japanese Matcha Dacquoise (RM 15) is a wonderfully light meringue made from egg whites, almond flour and sugar, enveloping a rich matcha buttercream filling. Next, we sampled the Chocolate Rum and Raisin Maritozzo (RM 13). We could taste hints of the alcohol in the rich chocolate filling found in the middle of this delicious dough-based bun. In Rome, this substantial pastry is usually eaten at breakfast but can be enjoyed throughout the day. All these deserts are available as part of their Espresso 1 and 1 Menu (RM 20), where you can match one drink from the selection of their espressos with either a pastry or a longer coffee.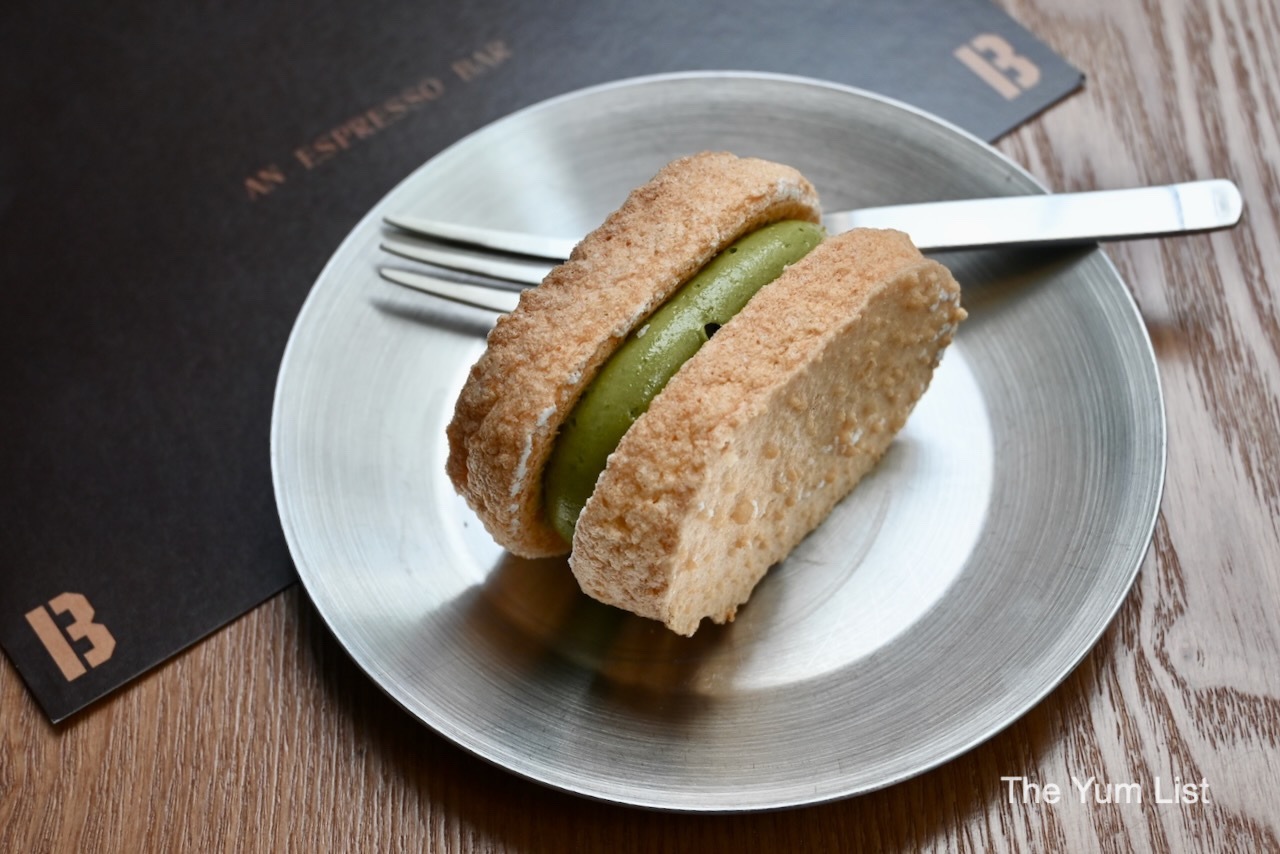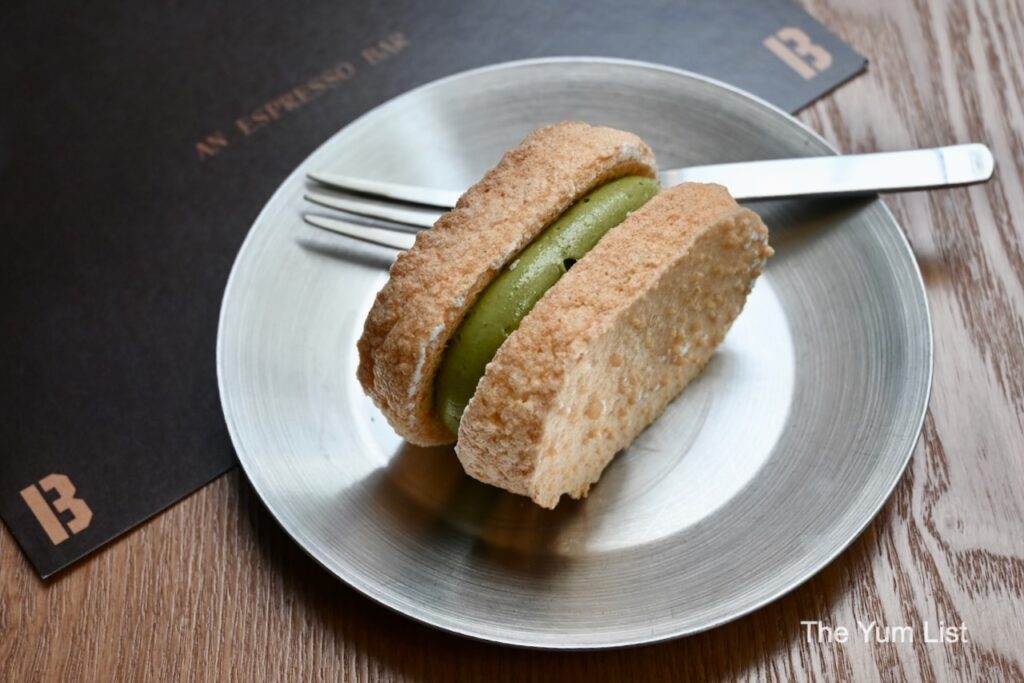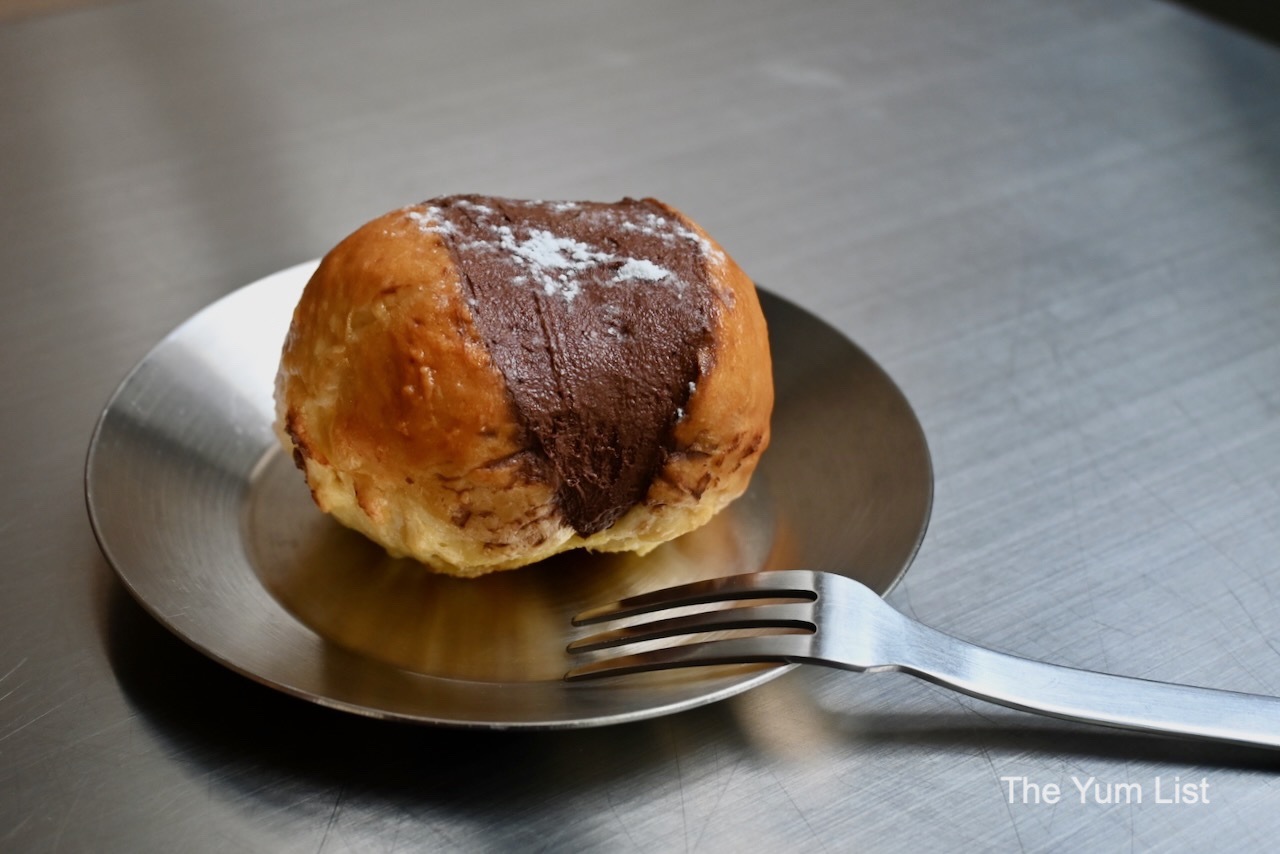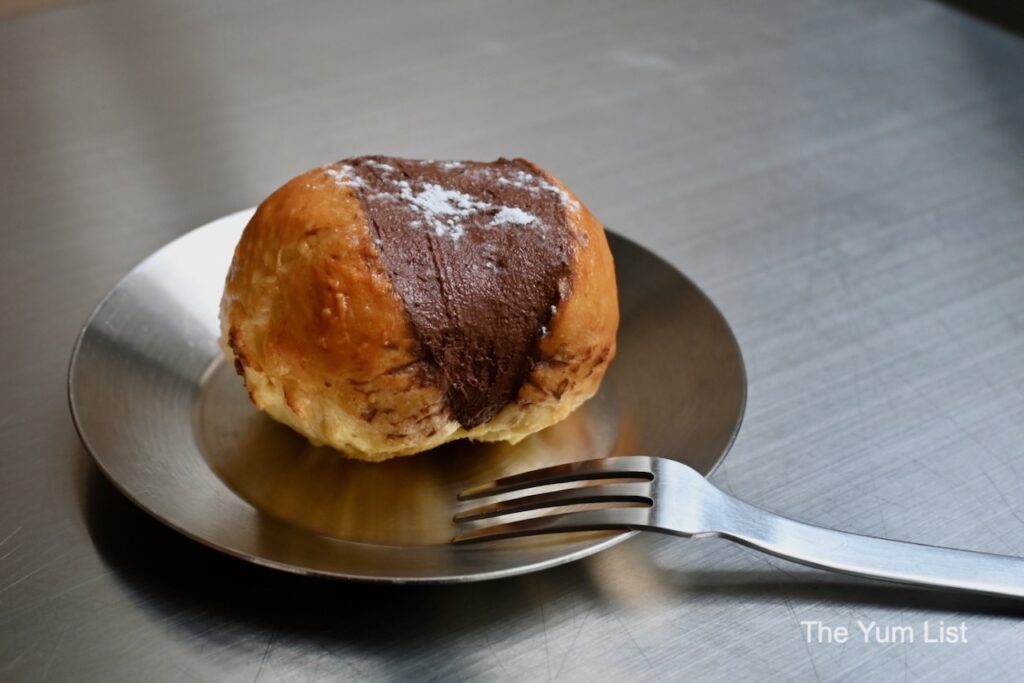 Bean Brothers Espresso Bar Review
Whilst coffee shops are not in short supply here in Kuala Lumpur, it is genuinely exciting to see something new and unique emerge onto the market.
Both coffee connoisseurs and those wanting to learn more about espresso-based drinks are in expert hands here with Keith, Celine and a team of expert baristas on hand to guide you through an extensive menu of drinks familiar and new. Bean Brothers espresso bar is a celebration of really good coffee, using the best beans, expertly roasted and prepared. Perfectly located for a reinvigorating shot of caffeine to help get you through the workday or a marathon shopping trip, call in and enjoy the serene, calming surroundings and friendly smiles. These are people who really care about good coffee. By the time you leave, I'm certain you will too.
Reasons to visit Bean Brothers Espresso Bar: great coffee, cool location, an easy walk across the road from Pavilion.
Bean Brothers Espresso Bar
G36, The Starhill
181, Jalan Bukit Bintang
Bukit Bintang 55100, Kuala Lumpur, Malaysia
https://beanbrothers.my/
@beanbrothers.my
Bean Brothers Espresso Bar Opening Hours
9 am -9 pm daily
Find more cafes in Kuala Lumpur here and stay up-to-date on the latest happenings in KL's food and beverage scene here and here.