Hotel Stripes Kuala Lumpur – Boutique Hotel Chow Kit
Monica Tindall
I'm a fan of boutique hotels that are independently styled and beautifully decorated. They're the kind of places that are meant to be discovered and appreciated. That's how we felt during a recent staycation at Hotel Stripes Kuala Lumpur, an Autograph Collection Hotel.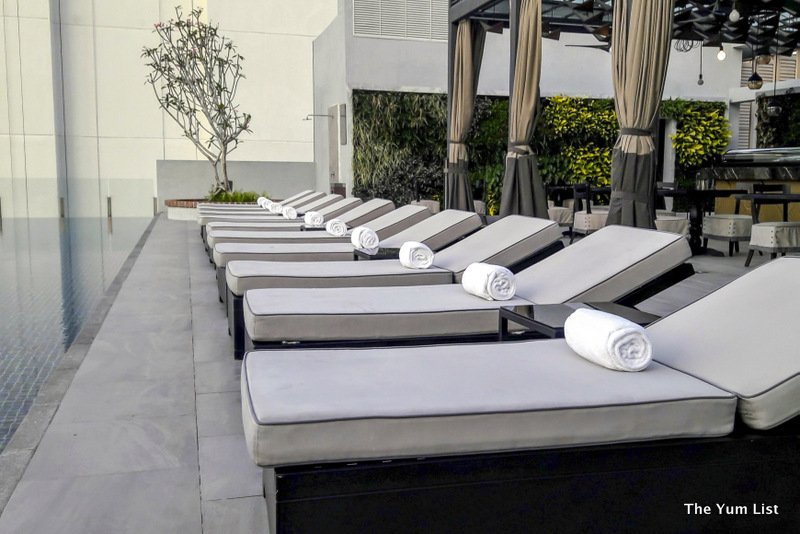 Location
The property is nestled among shophouses on Jalan Kamunting in the heart of Chow Kit, one of KL's hottest gourmet districts. Street art, iconic hawker food, hip cafes, restaurants and rooftop bars are mere metres from the lobby. Additionally, it's only minutes from the city centre, KL Tower & Eco Park and Dang Wangi LRT. Talk about "location, location, location" – it's ideal for tourists exploring Kuala Lumpur and staycationers alike.
The hotel is housed in five beautifully restored shophouses, sharing a postcode with heritage buildings and modern architecture. The mix of old and new is tastefully done, fitting right into the community. The main lobby feels like a chic New York hotel, with parquet flooring, exposed brick walls, and shiny brass fixtures.
The hotel staff were efficient and professional upon our arrival. They greeted us at the door, relieving us of our luggage. We were immediately impressed by their smart appearance and friendly demeanour. They checked us in quickly, and we were soon in our room, enjoying the cool air conditioning.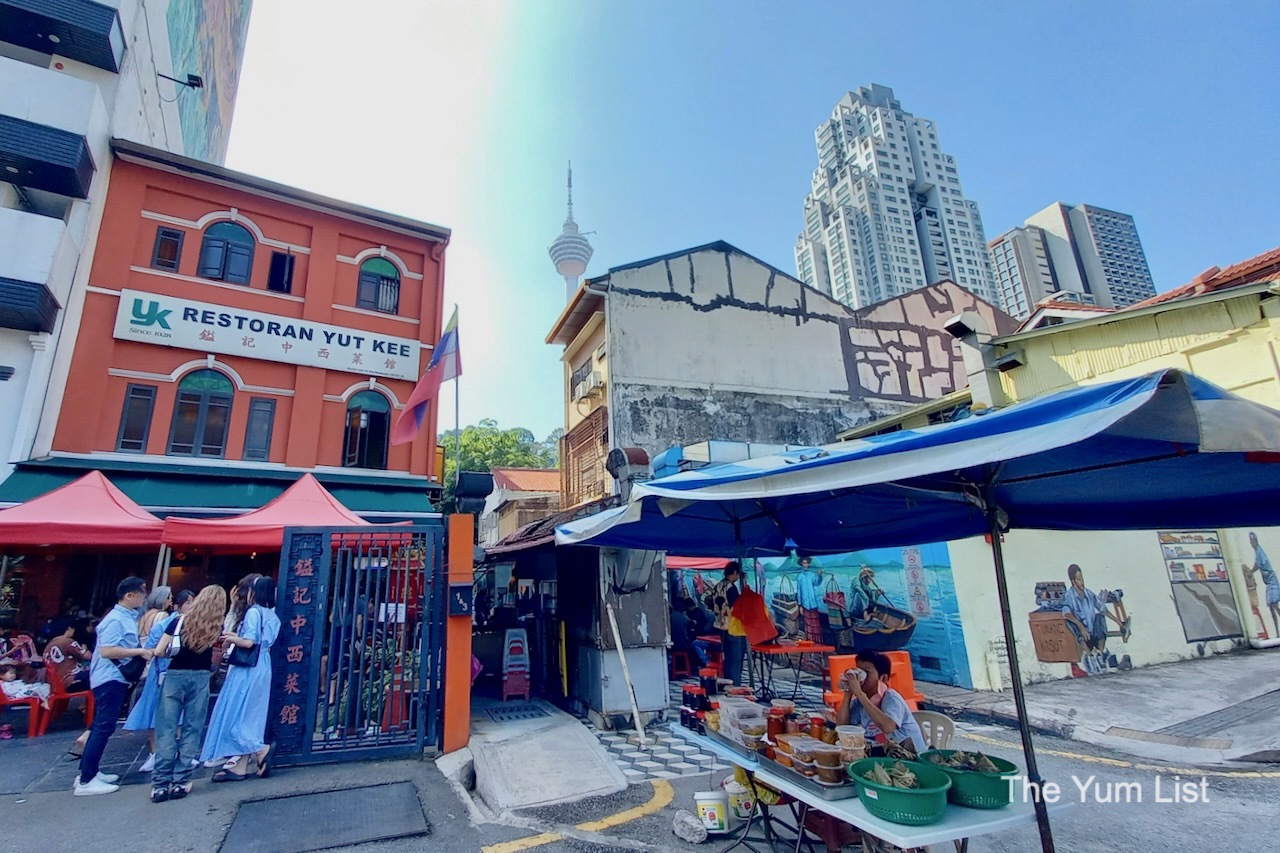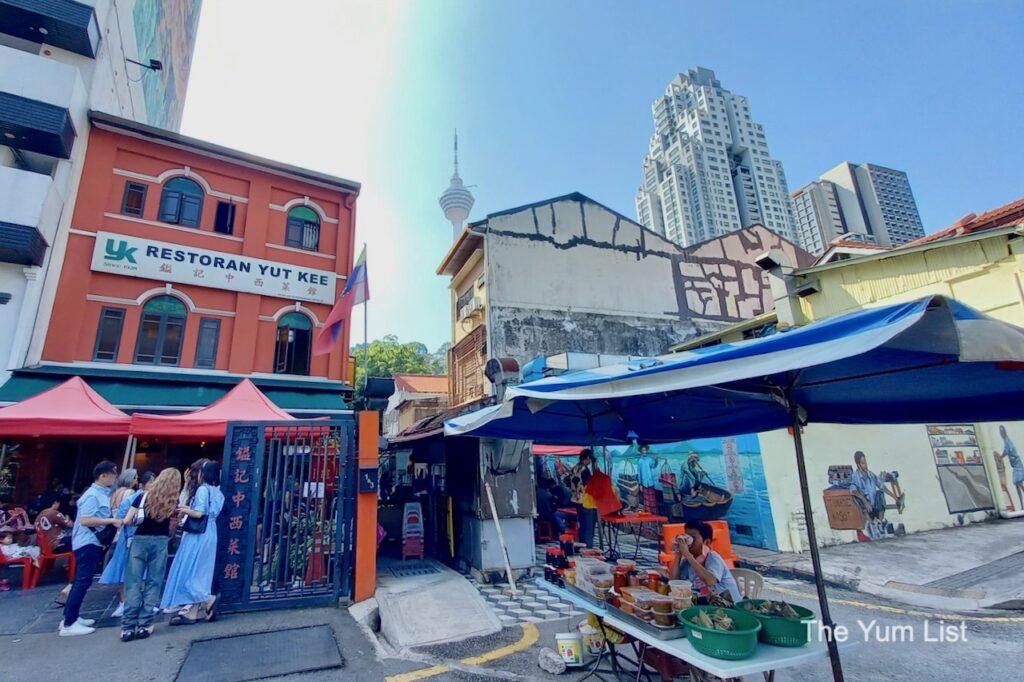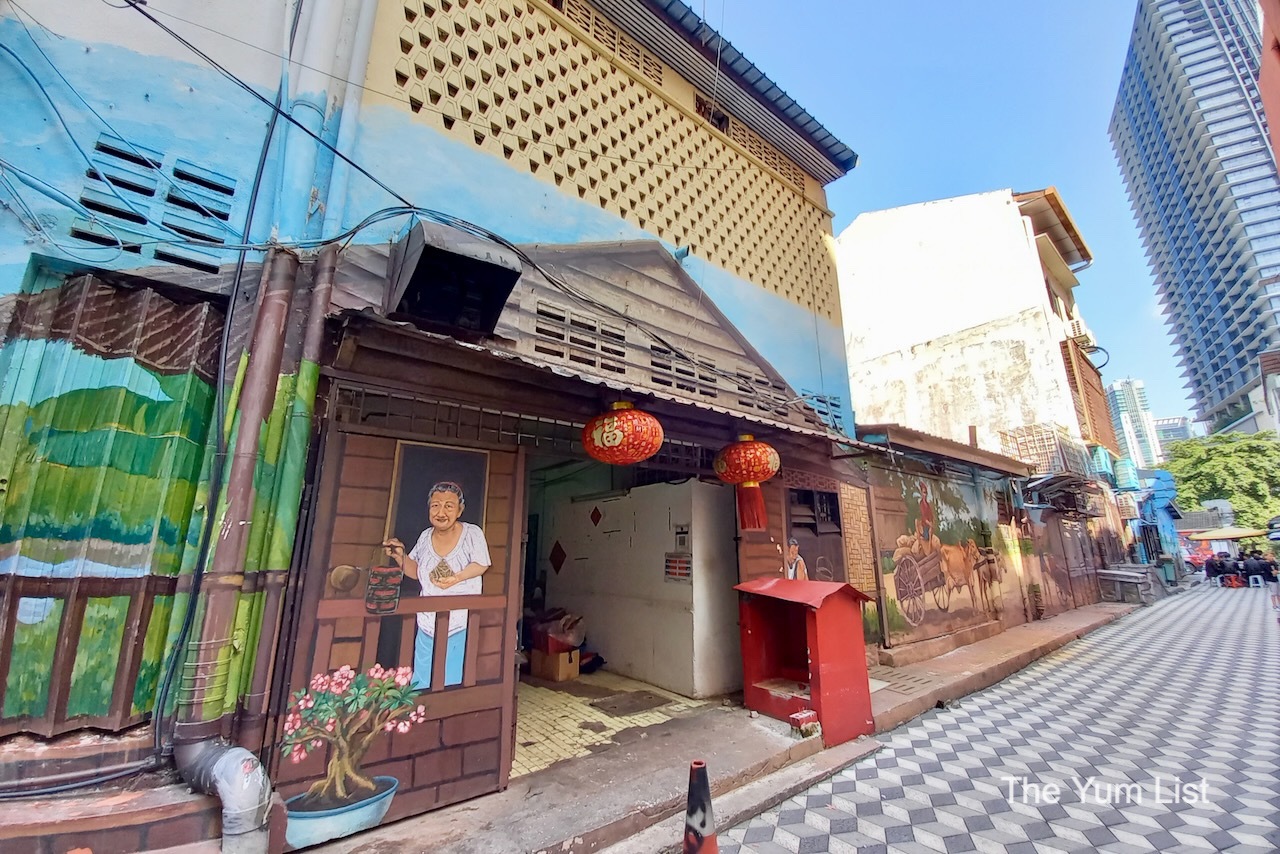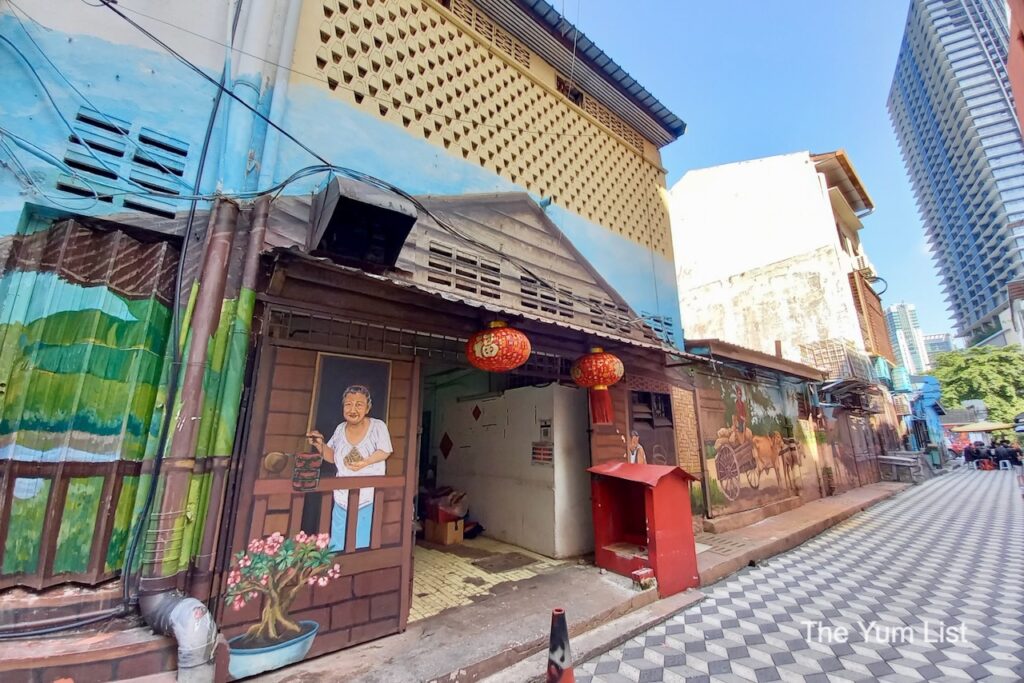 Studio Room at Hotel Stripes Kuala Lumpur
The Studio Room at Hotel Stripes Kuala Lumpur is decorated in a contemporary-chic style with greys, golds, and beiges. The cool and calming interior is perfect for relaxing after a long day exploring the city or simply recuperating after an intense work week. A giant monochromatic print of Jalan Kamunting of old hangs above the bed, adding a touch of history and nostalgia to the room.
The most essential features of the room, besides impeccable cleanliness, the bed and the shower, both get high marks. The king-sized mattress perfectly balanced supportiveness and softness, and the shower offered instant hot water and high pressure with both hand-held and rain shower heads.
Also of note, and a distinct change from our last visit, is the focus on sustainability. The group's brand of bath products is in reusable pumps, and water comes in refillable glass bottles – it tastes great, too!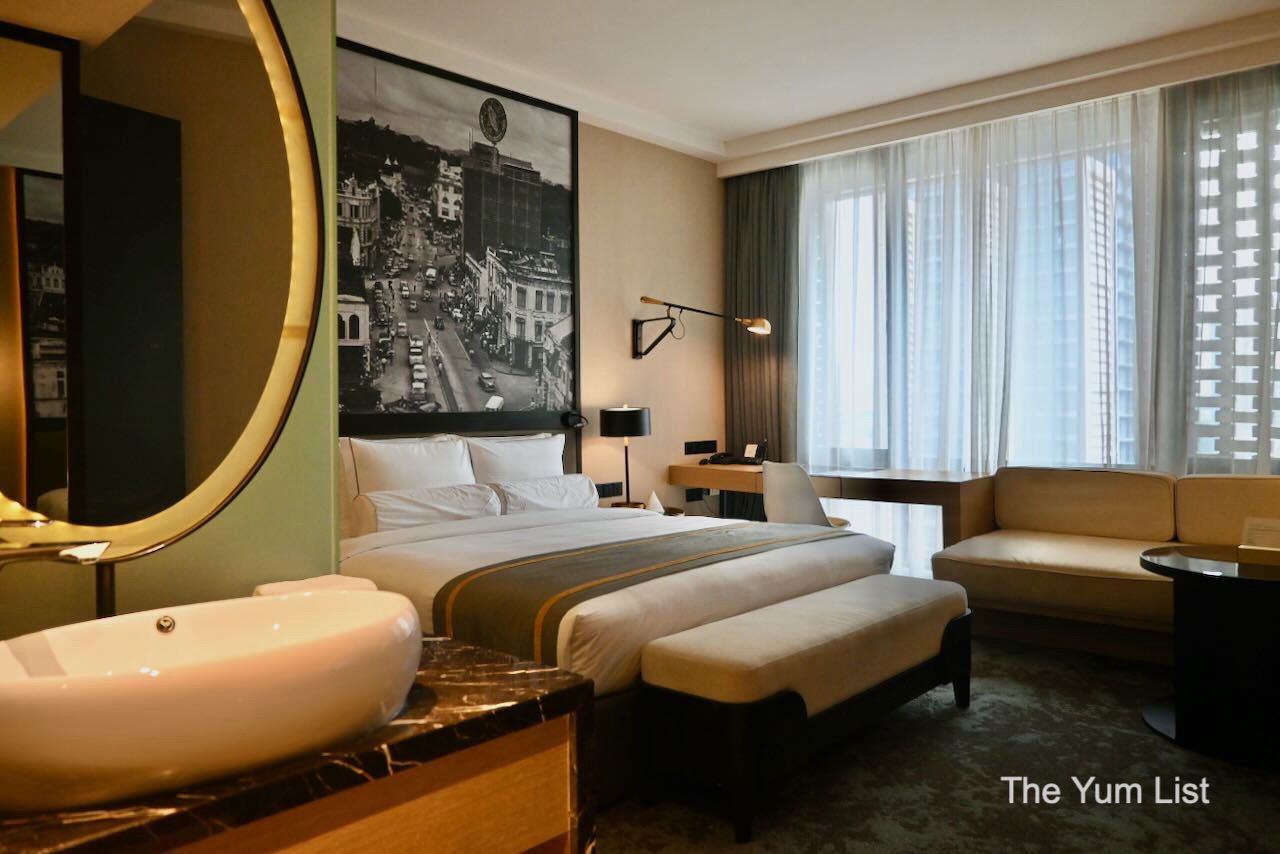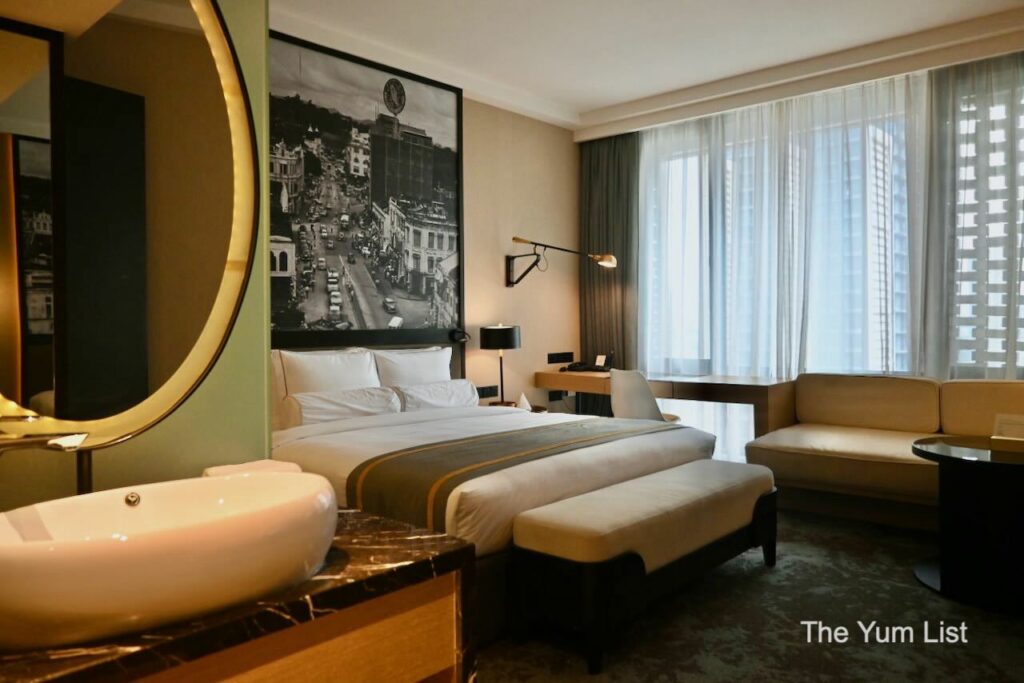 Restaurants & Bars
MAN TAO
We came straight from work and found the rooftop bar, MAN TAO, a happy location to unwind and launch the weekend. The rooftop overlooks the infinity pool, dropping to greenery below and KL's skyline further beyond. We'd booked the You Chill, We Grill at Brasserie 25 for later in the evening, so we came up for a pre-dinner drink. We kept it simple with Gin & Tonics and a few bites, relishing the cool breeze and chilled sky bar ambience on the rainy afternoon. Snacks came hot off the grill, in skewer form, and were wedged between soft mantou buns for a very reasonable RM10 per basket.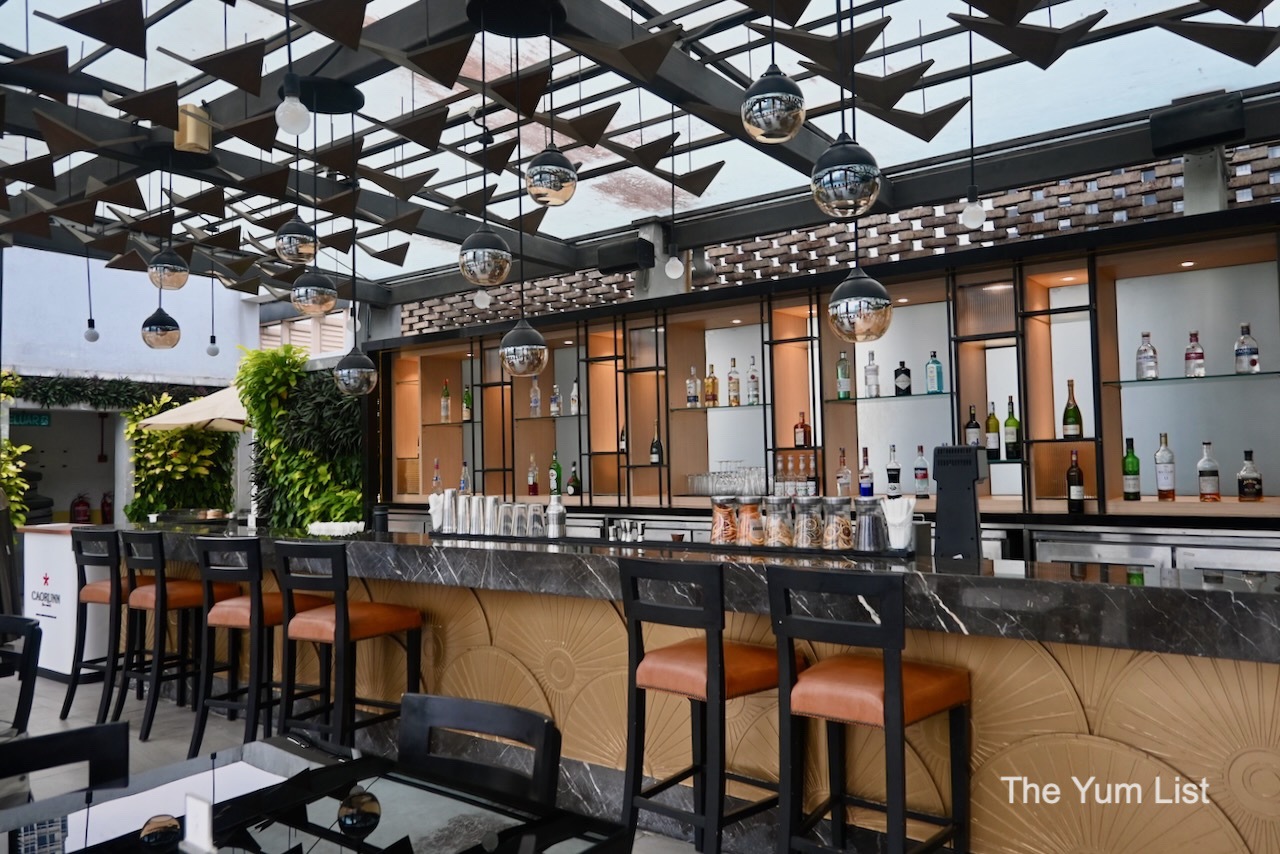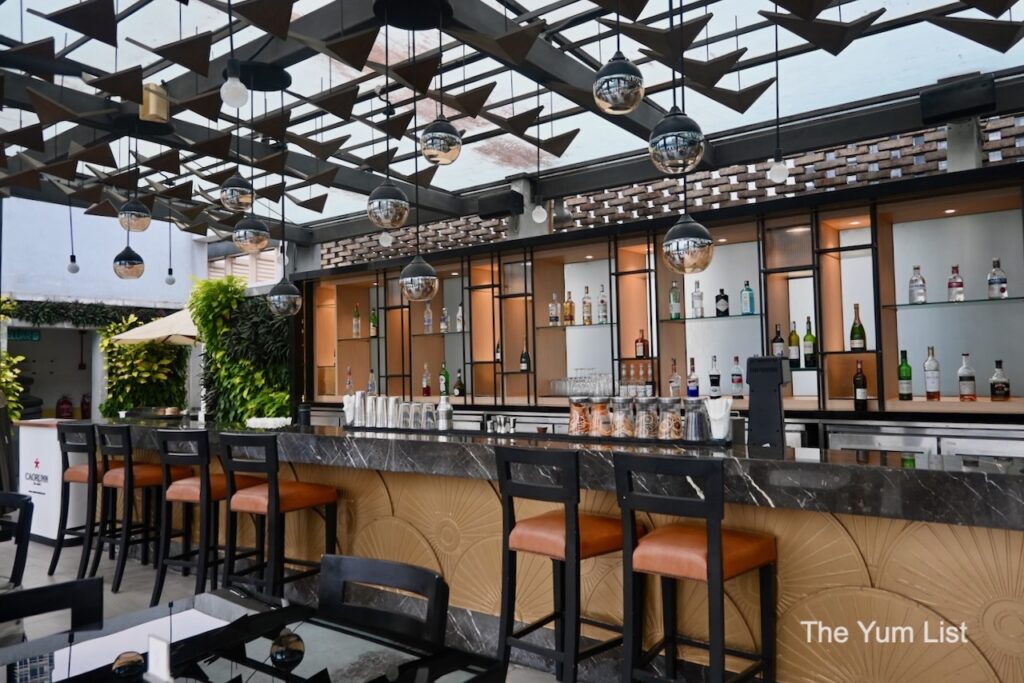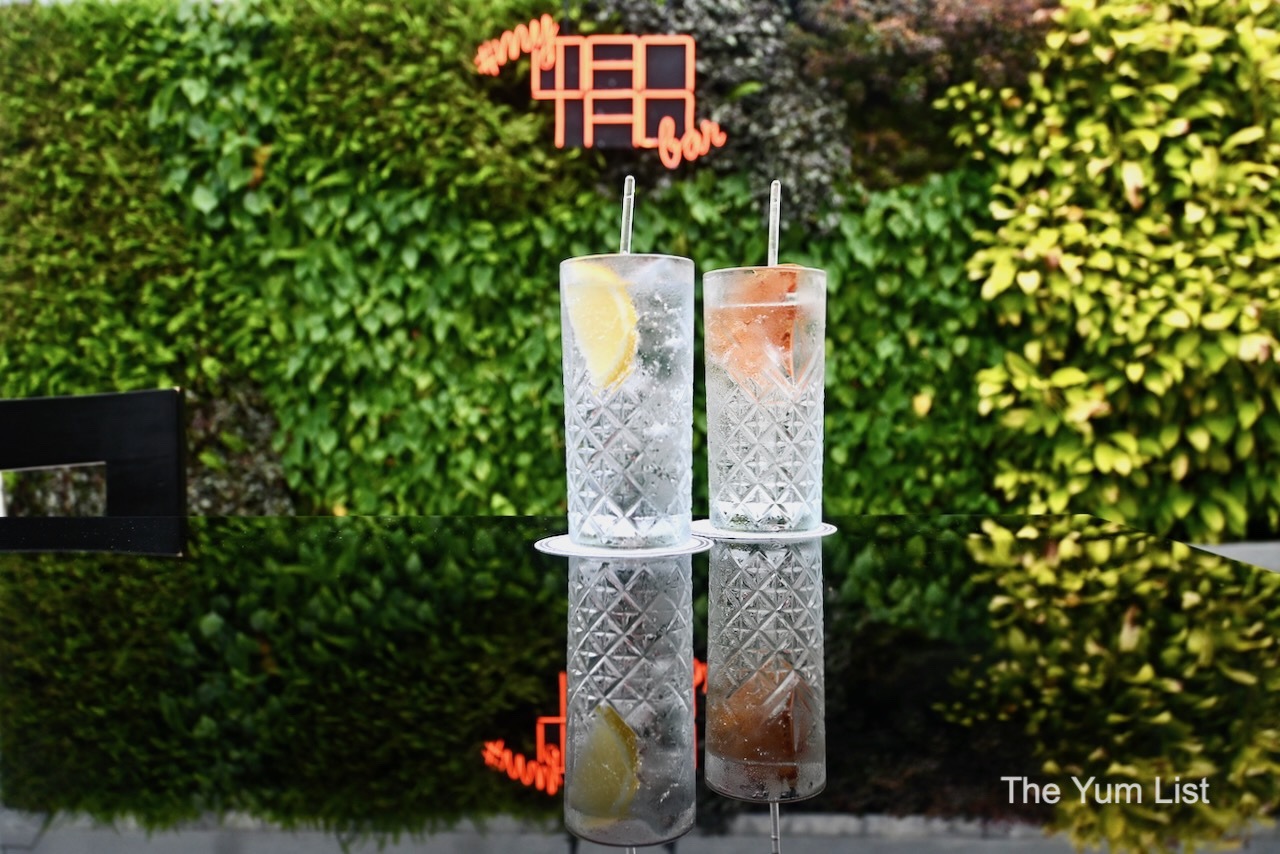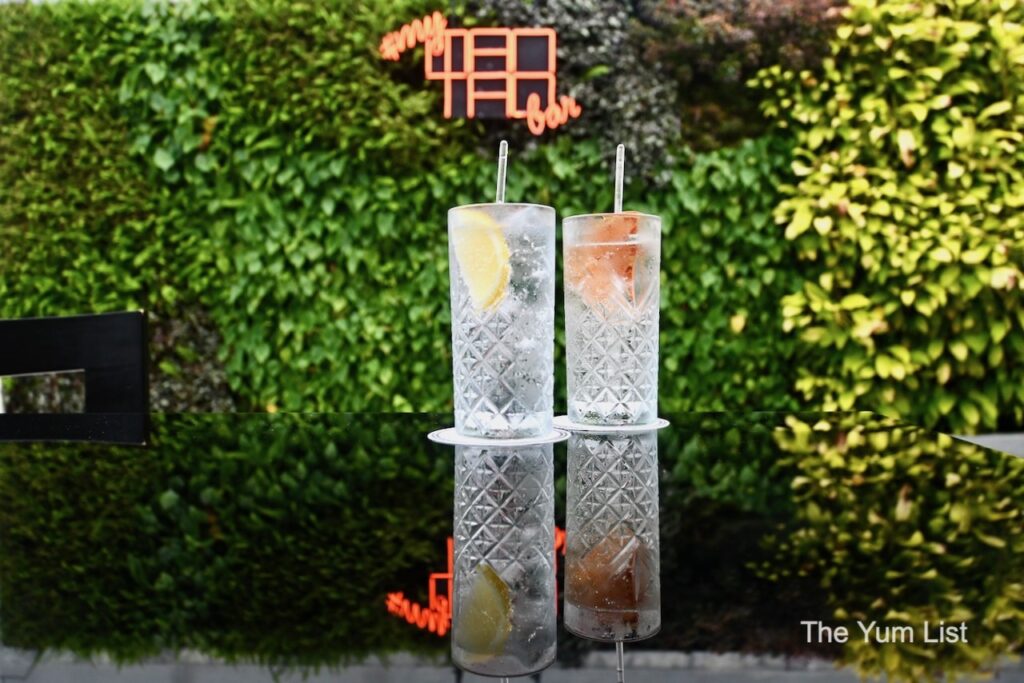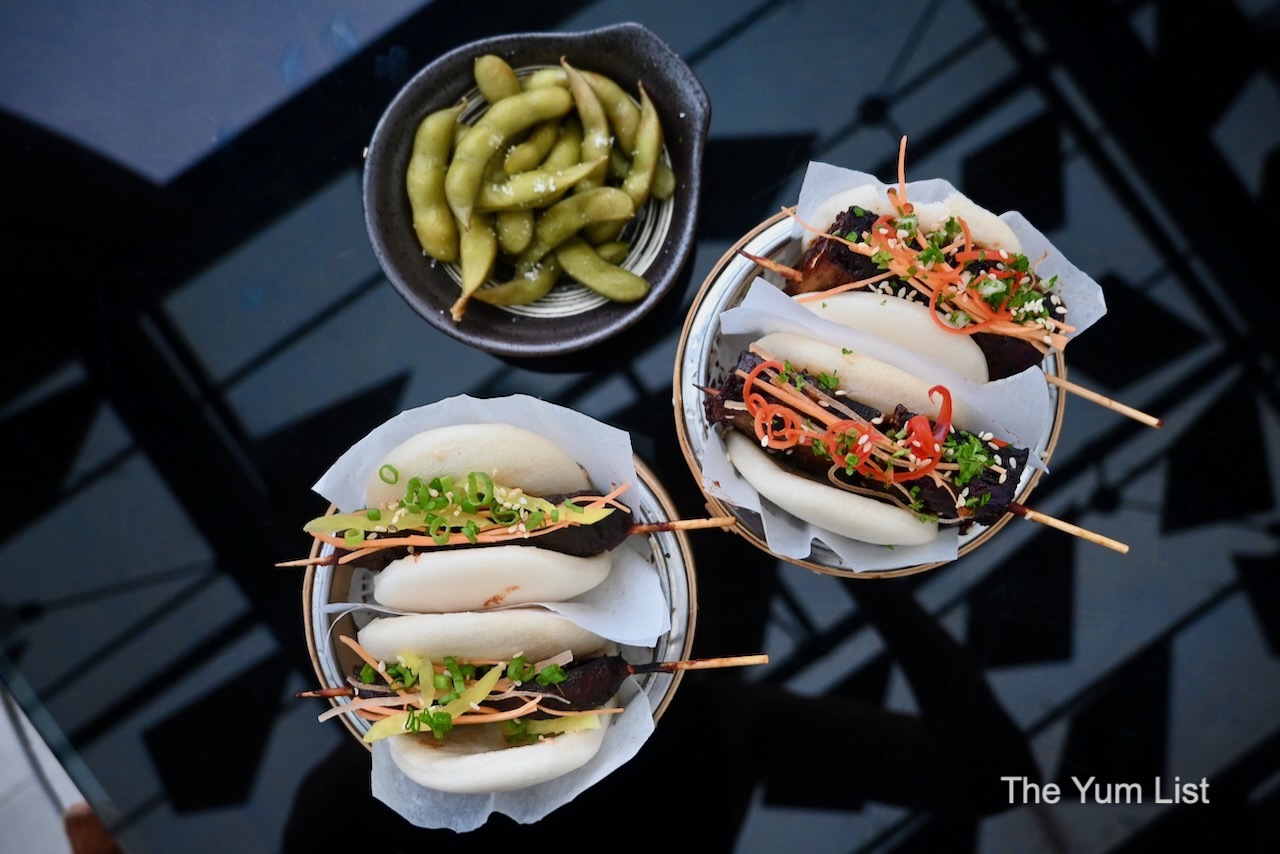 Brasserie 25
"You Chill, We Grill"
As the sun set, we headed down to Brasserie 25 for the "You Chill, We Grill" promotion, available every Friday and Saturday from 6 pm to 10 pm and priced at RM 120++ for two people. This promotion features a light, fresh, not-drowning-in-dressing Caesar salad to begin. The main is a shared platter of beef brisket, chicken with sumac spices, fried fish, sausages, spaghetti in tomato sauce and hot dogs. Roasted vegetables, steak fries, onion rings and dips fill the rest of the platter. To end on a sweet note, the meal is finished with freshly made croffles and ice cream with an assortment of toppings. It's not a gourmet experience, but it's certainly tasty, uncomplicated and possibly one of the best value-for-money dinners in Kuala Lumpur. This deal is perfect for groups of friends or family, and the relaxed atmosphere is fab for catching up with loved ones.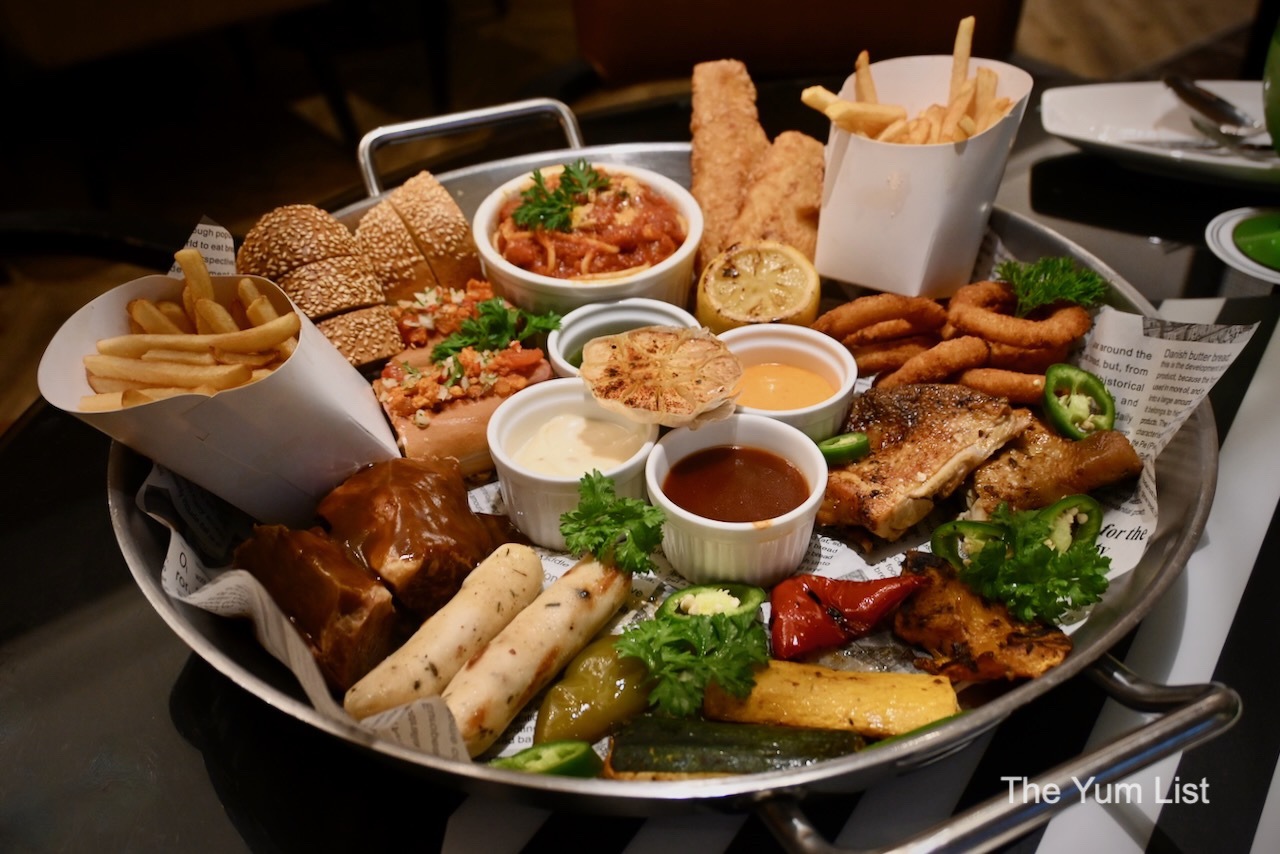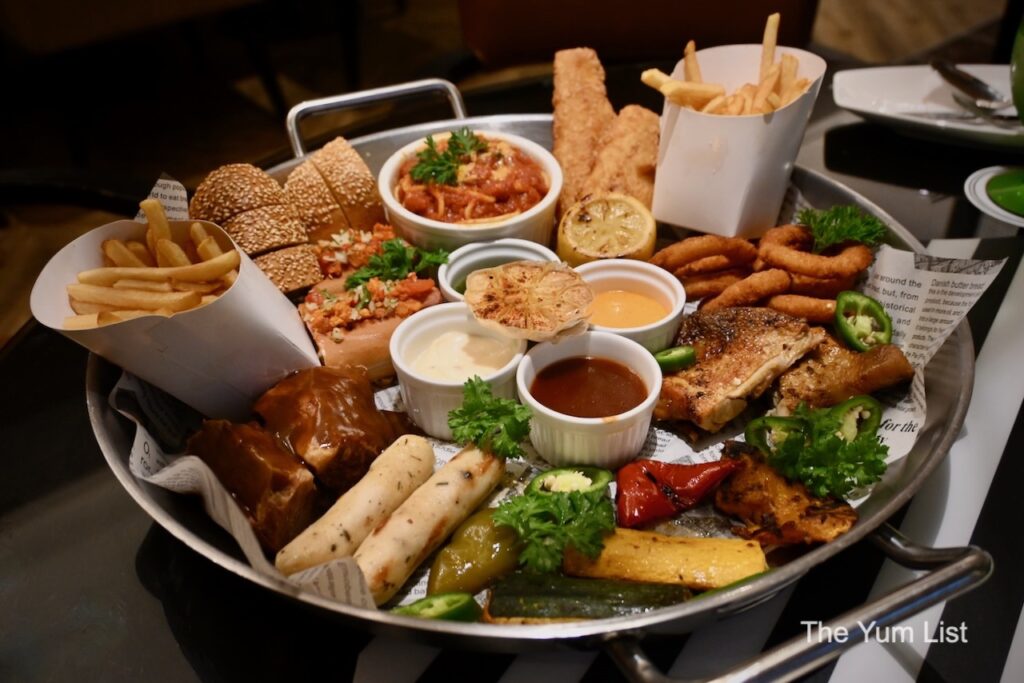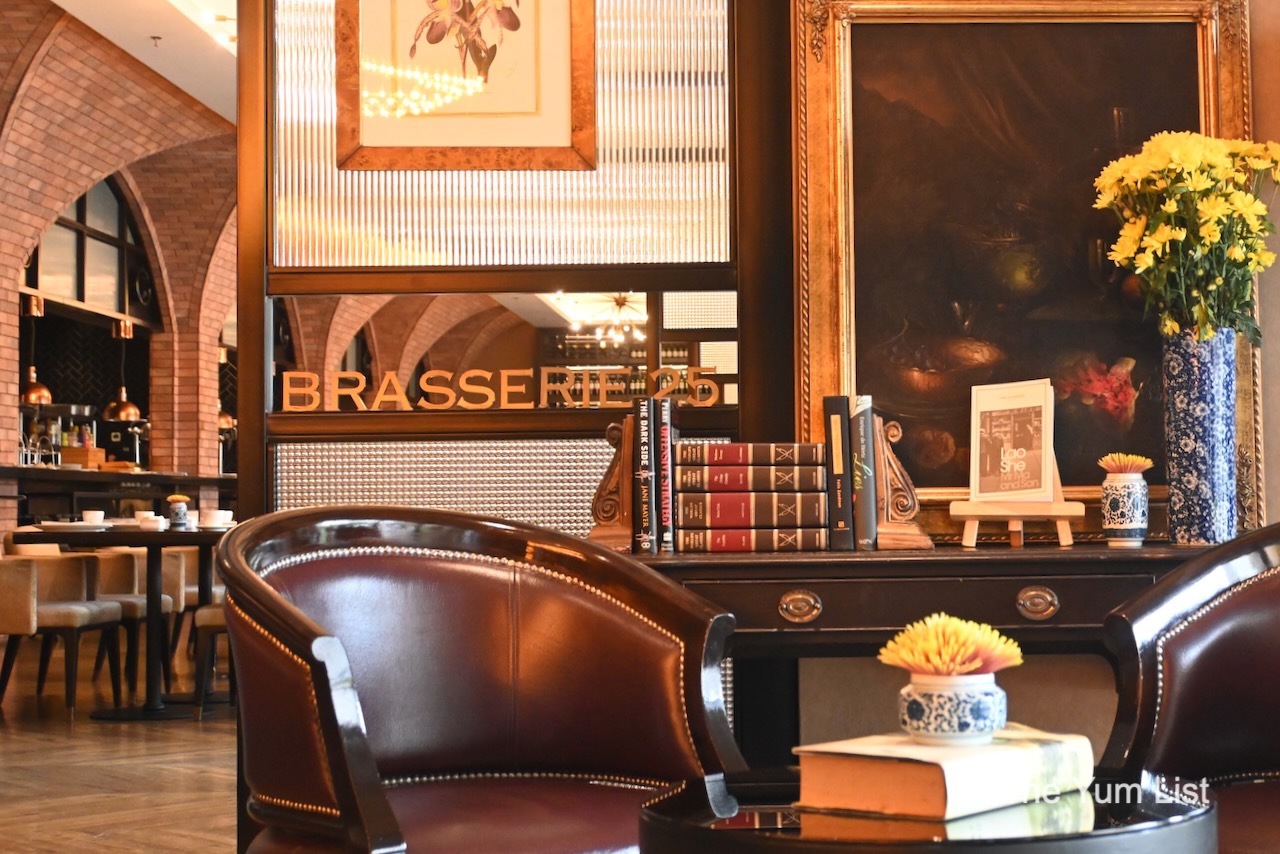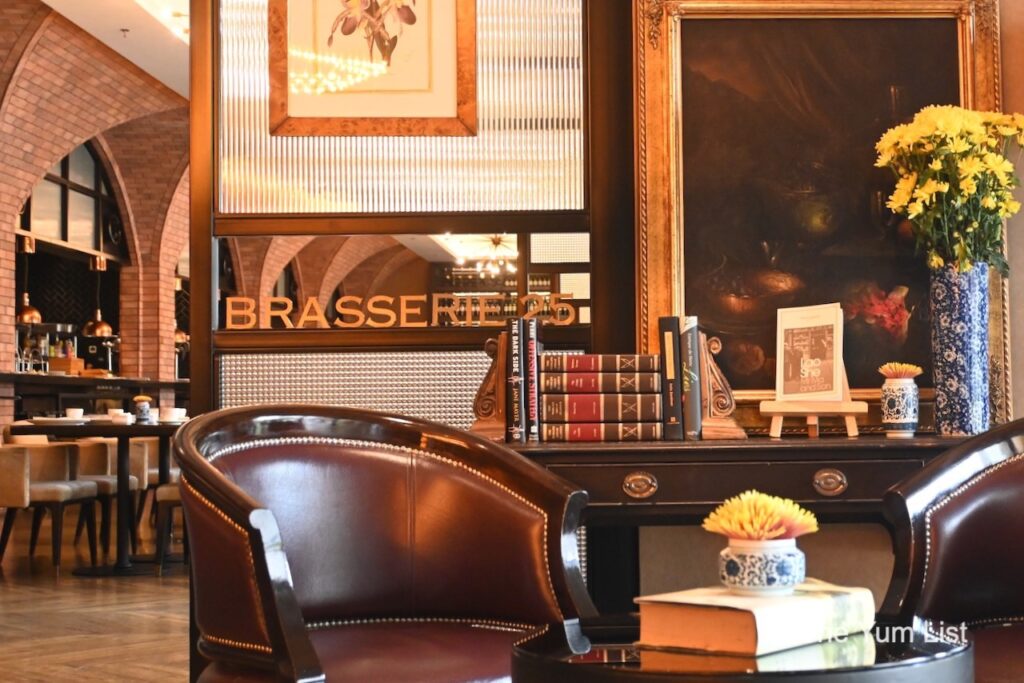 The following morning, we returned to Brasserie 25 for breakfast and lunch and also checked out their afternoon tea. The restaurant's red brick arcades, mid-century copper sputnik chandeliers, and dark wood floors created an inviting and sophisticated rustic elegance.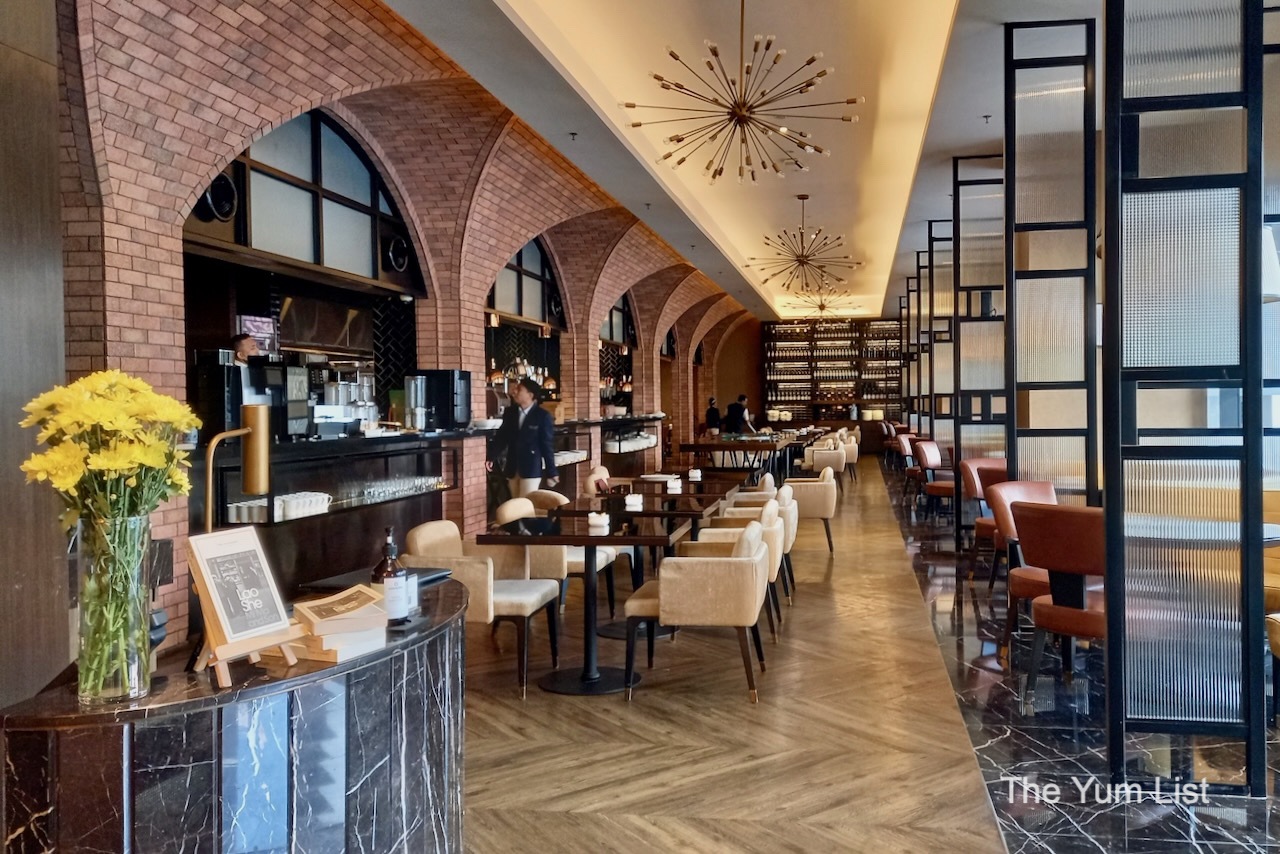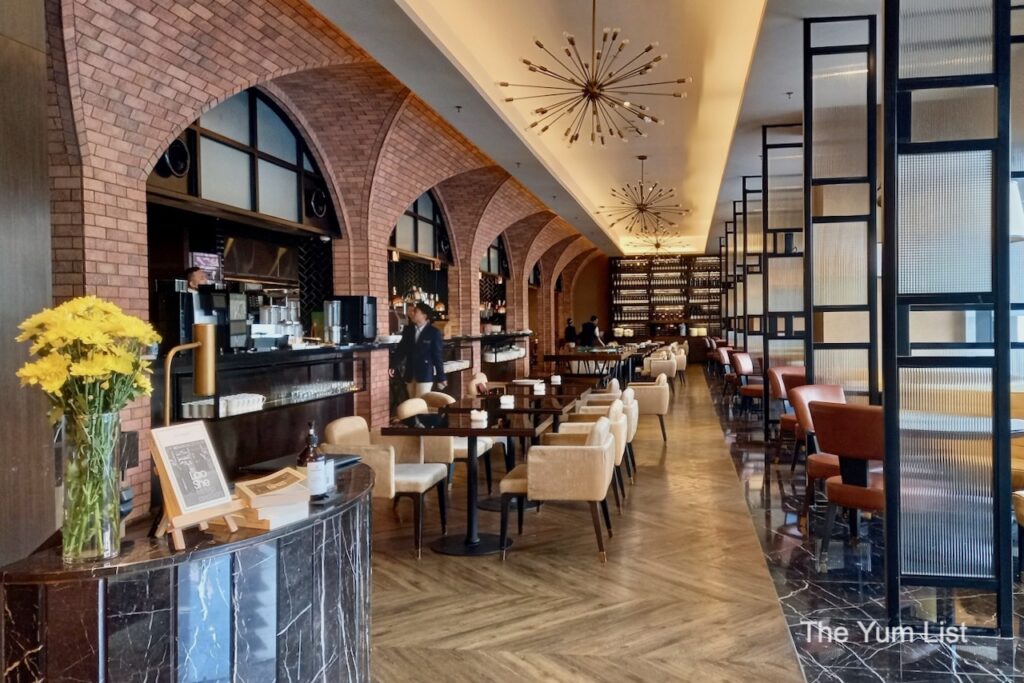 Hotel Stripes Kuala Lumpur Breakfast
Breakfast is a compact buffet of eggs made to order, some hot items such as hashbrowns and baked beans, nasi lemak, French toast and pancakes. Some commercial cereals, cold cuts, cheese, yoghurt and melon support the hot dishes. Coffee and tea are self-service. There's indoor and outdoor seating. We felt most at home with a table on the covered verandah amongst the greenery with a view of the happenings in the busy street in front of us. Some room packages include breakfast, or you can add it for RM55++ per person.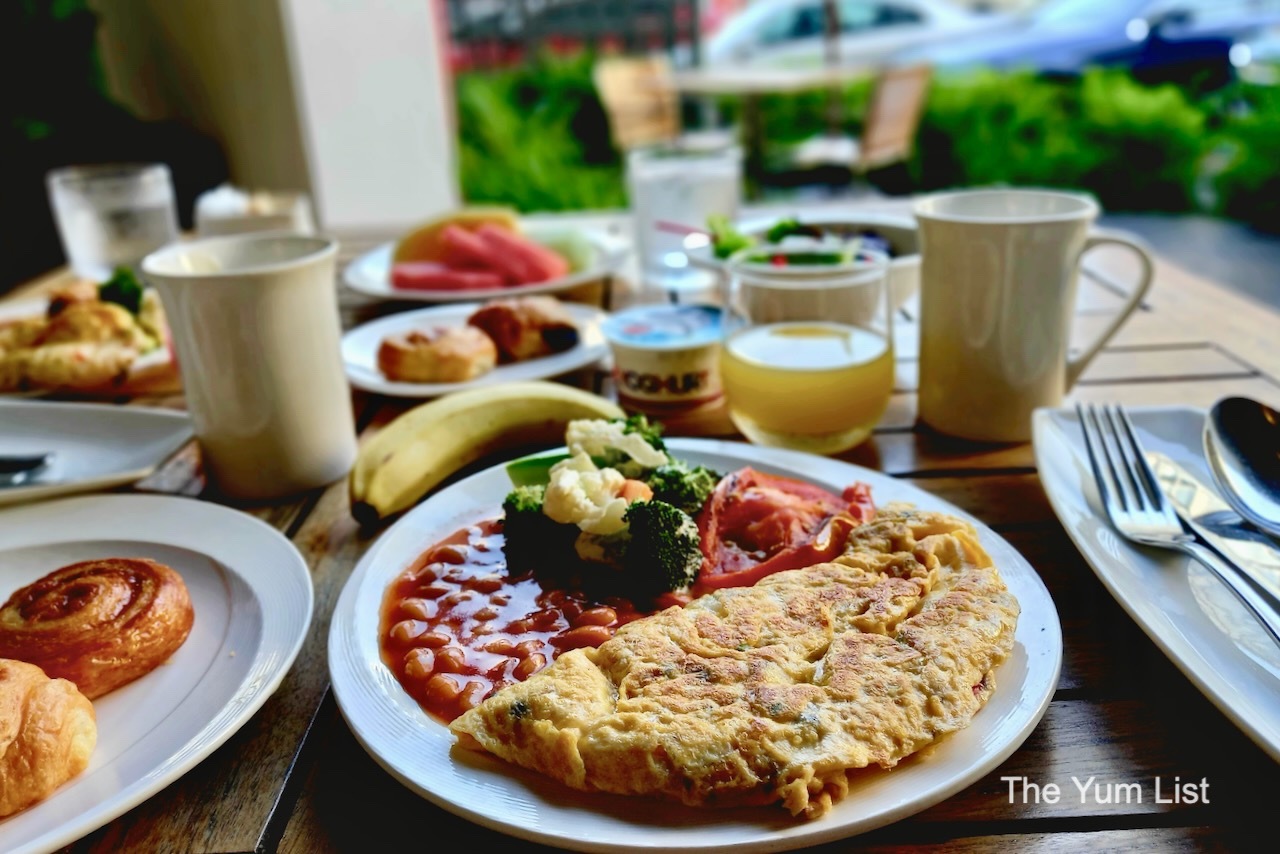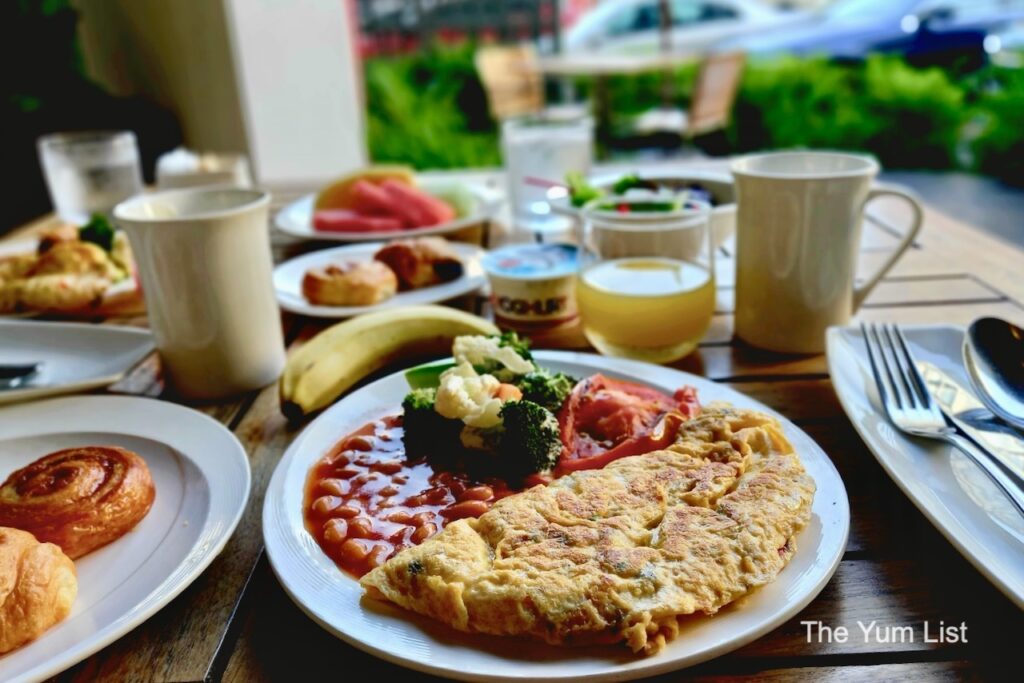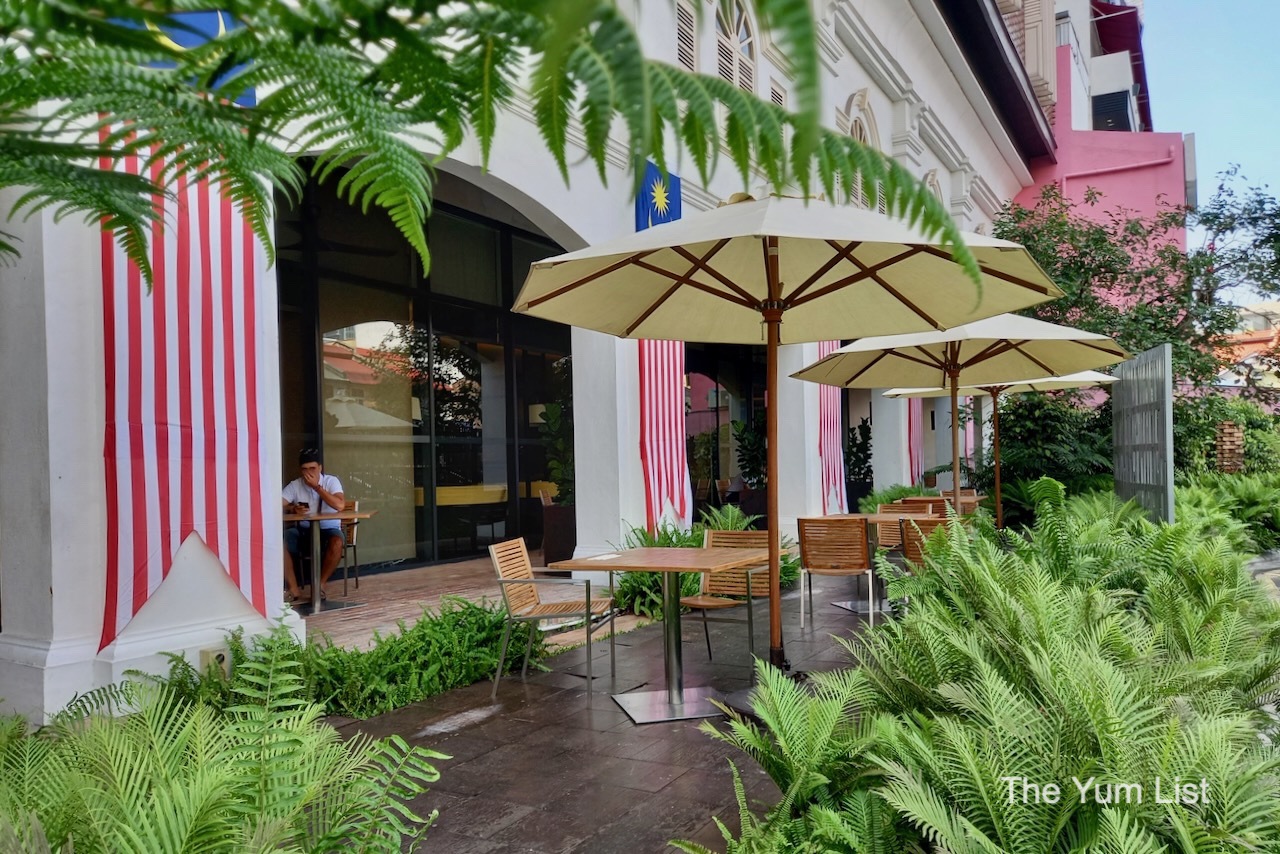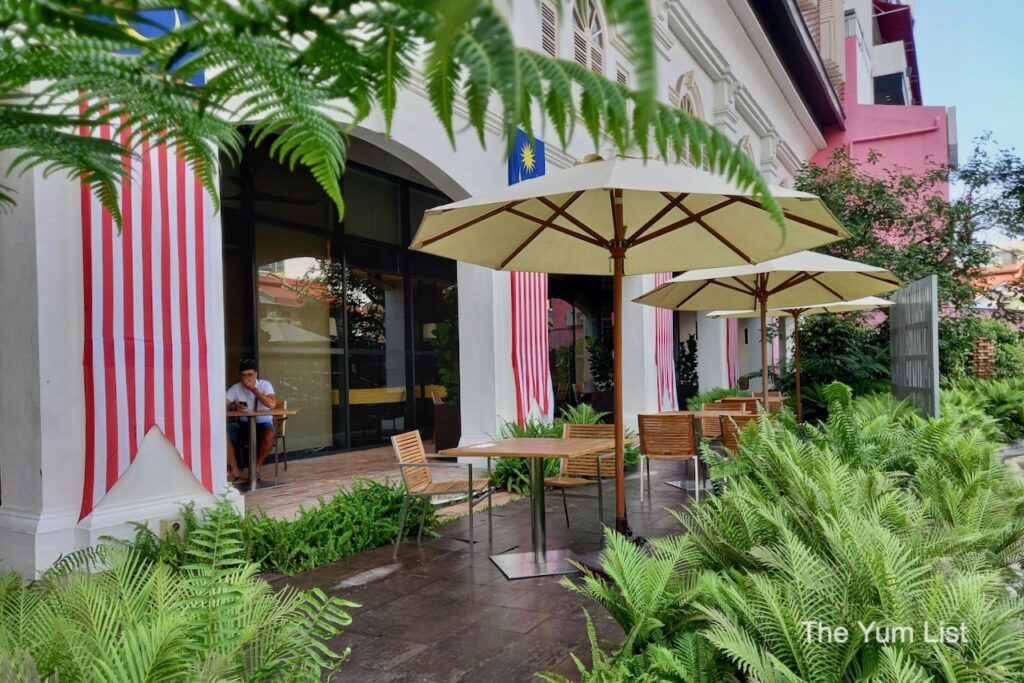 Lunch
The lunch menu at Brasserie 25 is simple, approachable and well-priced for the generous portions. The House Salad (RM 20) and Cos Salad with Chicken (RM 20) were made with a superbly fresh mix of leaves. The former was given bulk with shredded carrots, halved cherry tomatoes, sliced cucumber, green peas, chickpeas and kidney beans. The latter had a protein boost with boiled eggs and crispy smoked chicken. While we enjoyed the dressings, do remember to ask for yours on the side if you prefer more lightly seasoned greens.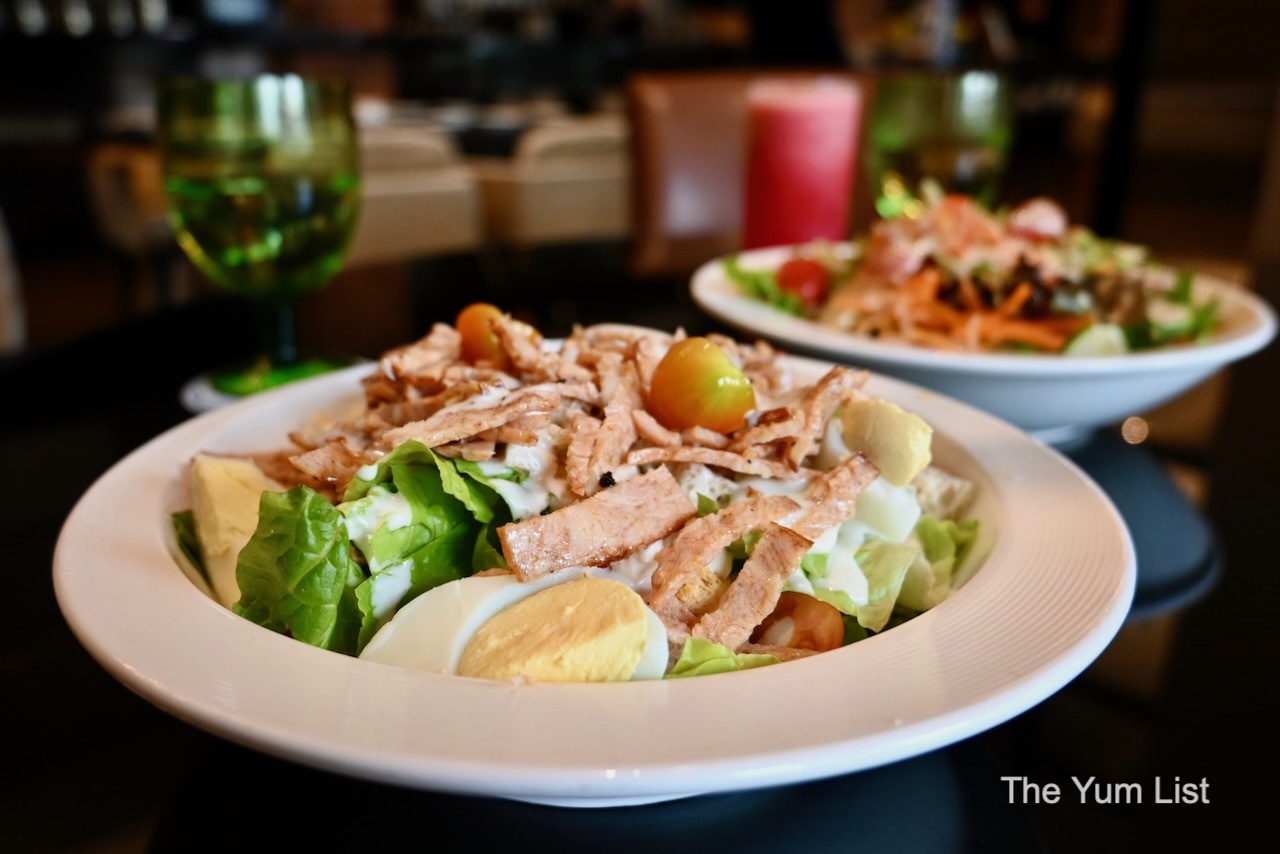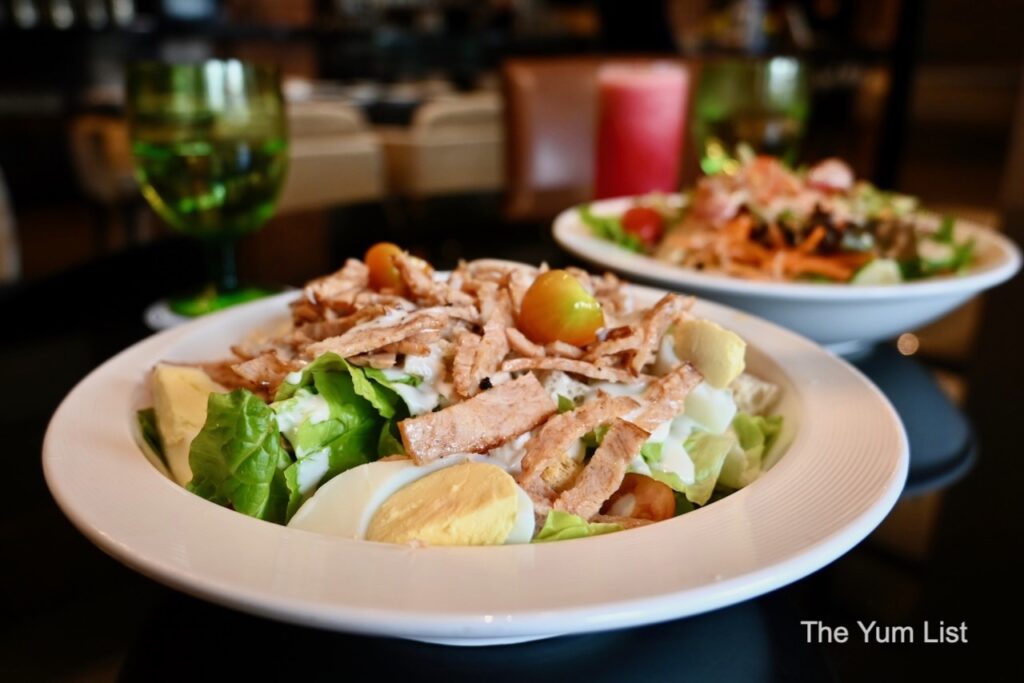 In between courses, the Oven-roasted Tomato Soup (RM 15) and Creamy Mushroom Trio Soup (RM 15) were both thick, flavourful and augmented with natural veg rather than cornstarch.
Mains are a simple choice of sandwiches or spaghetti. I was satisfied with my Vegetarian Sandwich (RM 25) with roasted vegetables and cheese on toasted ciabatta. Hubby also enjoyed his Meatballs in Tomato Sauce (RM 25). All the food was fresh, tasted like it was made ala minute, and was well-priced. Guests must scan a QR code to access the menu, which I know will annoy some of you, so I've included a copy of the menu at the end of this article.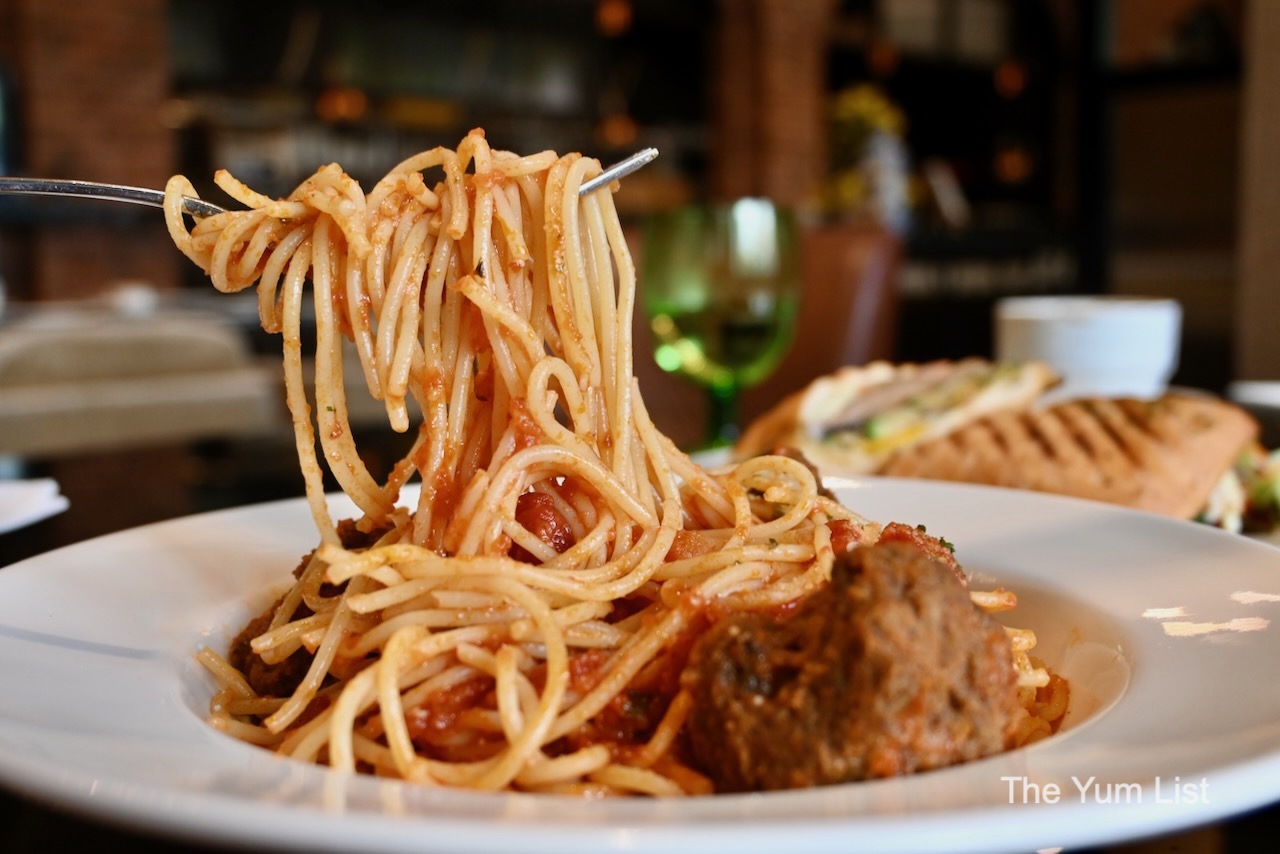 Mr Ma's Afternoon Tea
Our final experience in Brasserie 25 was a culinary journey to 1920s London with Mr Ma's Afternoon Tea. This unique tea experience features a selection of freshly baked scones, sandwiches, and pastries with an Asian touch, all inspired by the novel "Mr Ma and Son" by Lao She. The afternoon tea is served in a traditional English setting but with a modern twist, making it the perfect way to experience the best of both worlds.
The scones were warm and well-textured. Sandwiches were made on the spot, and the bread was superbly fresh. The fillings were flavourful and familiar. The pastries were buttery and flaky. The sweets were well-made, and there was not a ridiculous amount. Service was efficient and kind. Mr Ma's Afternoon Tea comes with a choice of jasmine or Darjeeling tea. And it's only RM 65++ per person. Furthermore, the tea, scones and cream are refillable – what a deal!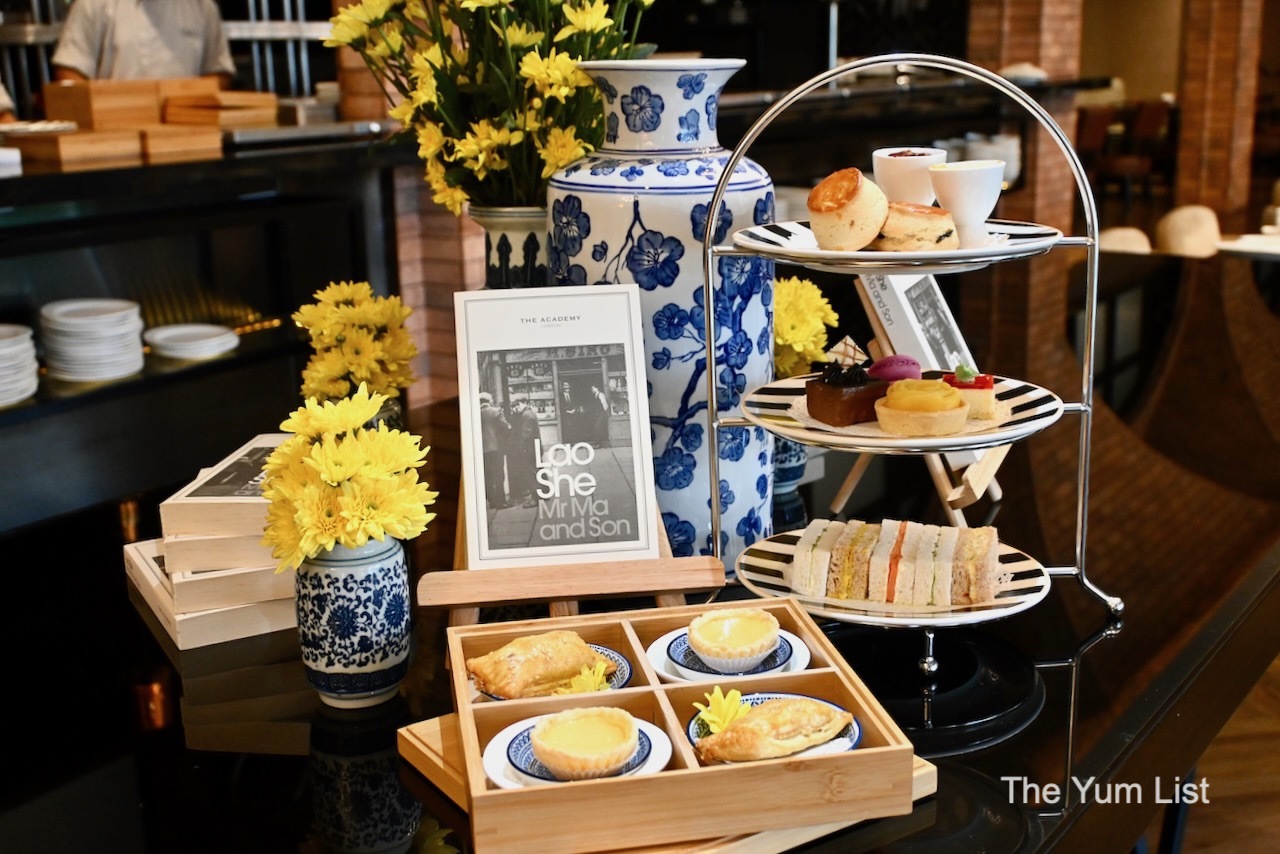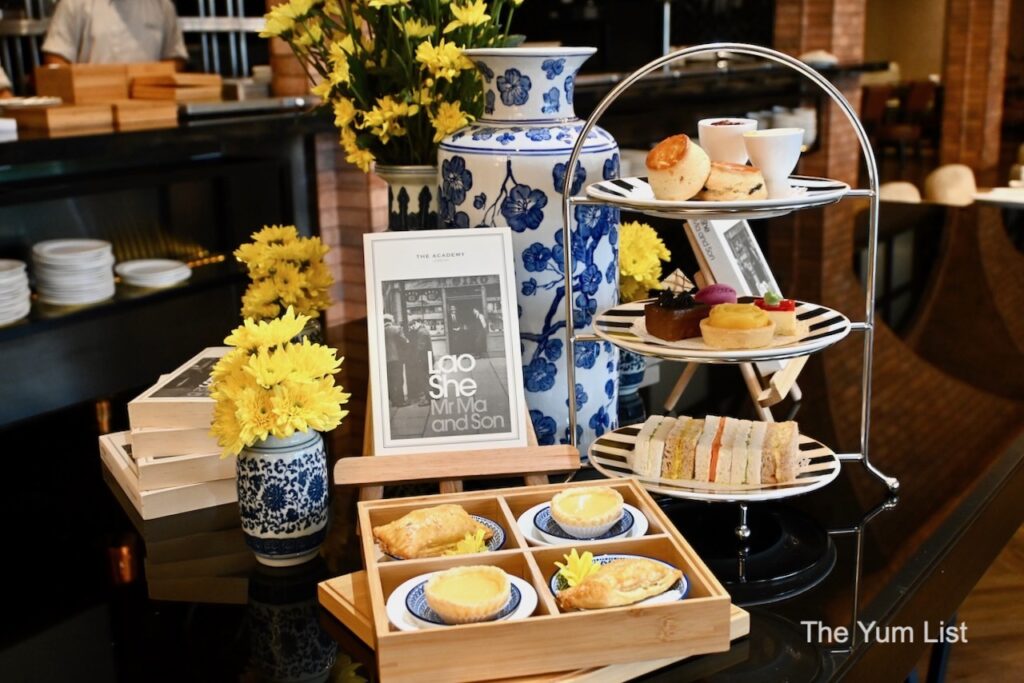 Facilities
Our visit wasn't all eating. We balanced our indulgences with a workout in Hotel Stripes' Fitness Centre and a few laps in the rooftop pool. The gym has high-quality Technogym cardiovascular machines, free weights and strength equipment. The machines glide so smoothly that it's a pleasure to work out. Being an early riser, I appreciated the 24-hour access, too. The pool is long enough to splash around with a few laps and is great for unwinding early morning or late afternoon with an open view of the city centre and iconic KL Tower. Our only wish here is for umbrellas or a place in the shade to relax poolside while protected from the midday sun.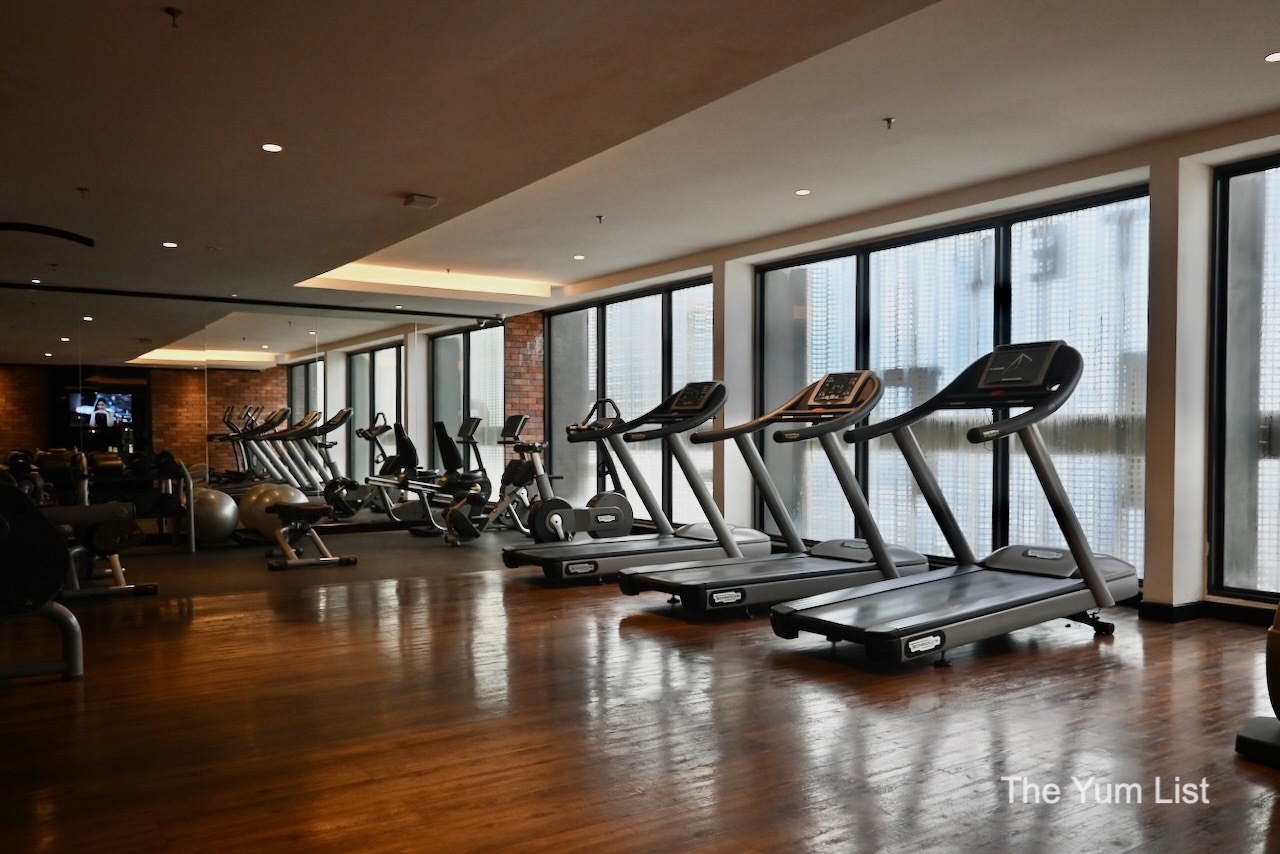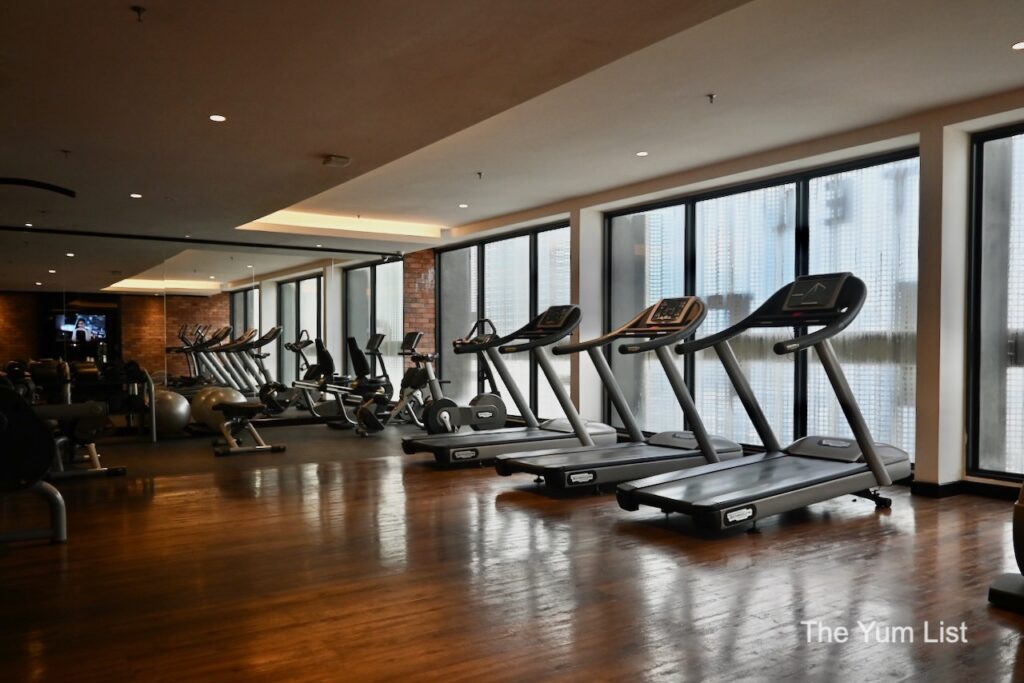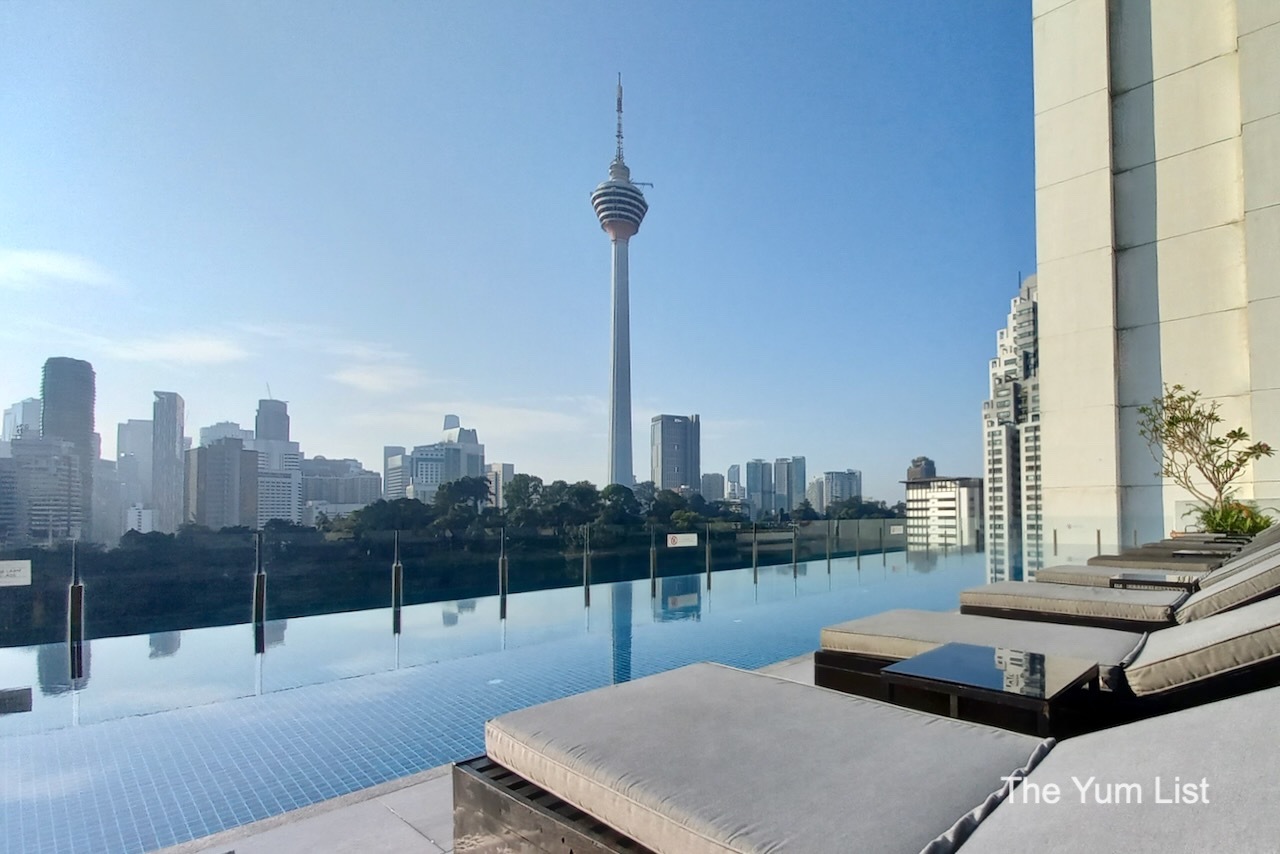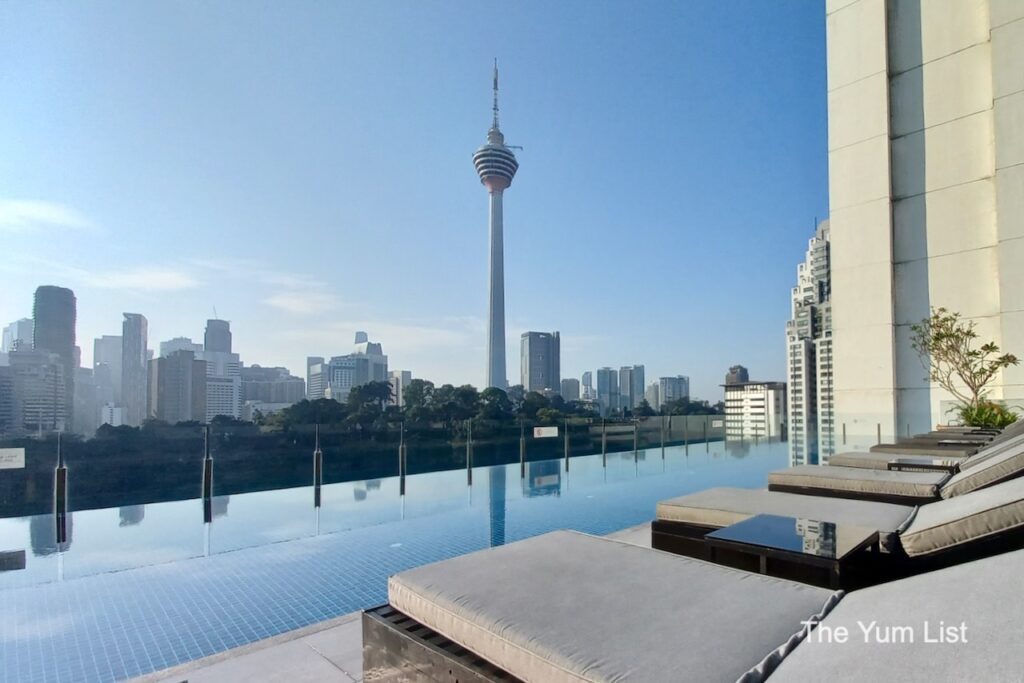 Hotel Stripes Kuala Lumpur Packages
Hotel Stripes Kuala Lumpur often runs various packages. They had a Stay, Grill & Chill deal with room, breakfast for two, and the You Chill, We Grill dinner during our visit. You can score the deal from RM300++ per night if you are flexible with dates. Check out and book directly through their website for the latest promotions.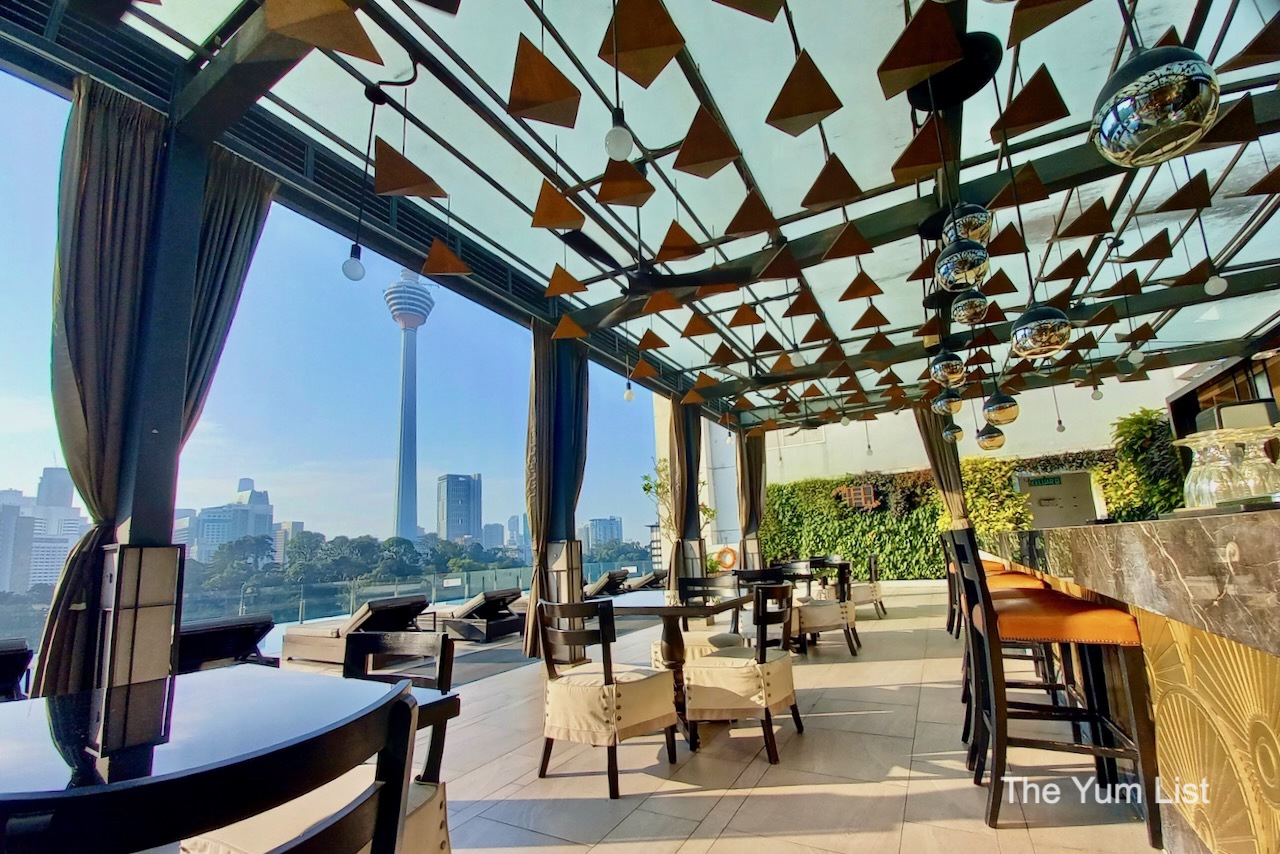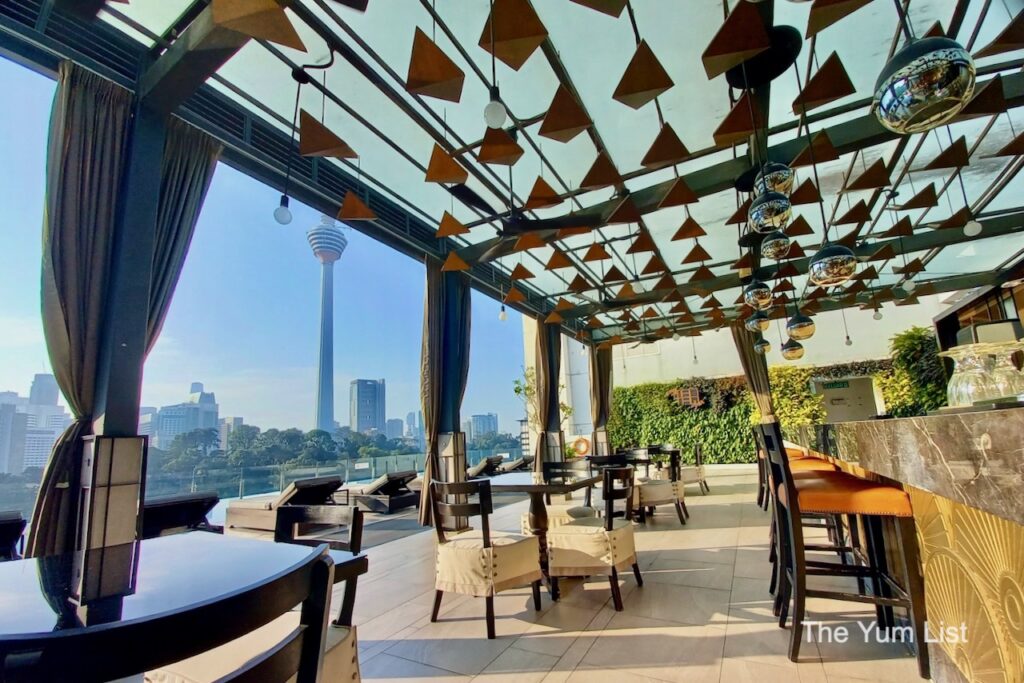 Reasons to stay at Hotel Stripes Kuala Lumpur: fantastic location for gourmet travellers; walking distance to the city centre and also just minutes away from Dang Wangi LRT; lovely views from the rooftop bar; comfortable rooms with quality beds and a great shower; affordable food and beverage options; helpful staff; a stylish boutique stay in KL city centre.
Hotel Stripes Kuala Lumpur
25, Jalan Kamunting, Chow Kit,
50300 Kuala Lumpur, Malaysia
+6 03 2038 0000
www.stripeskl.com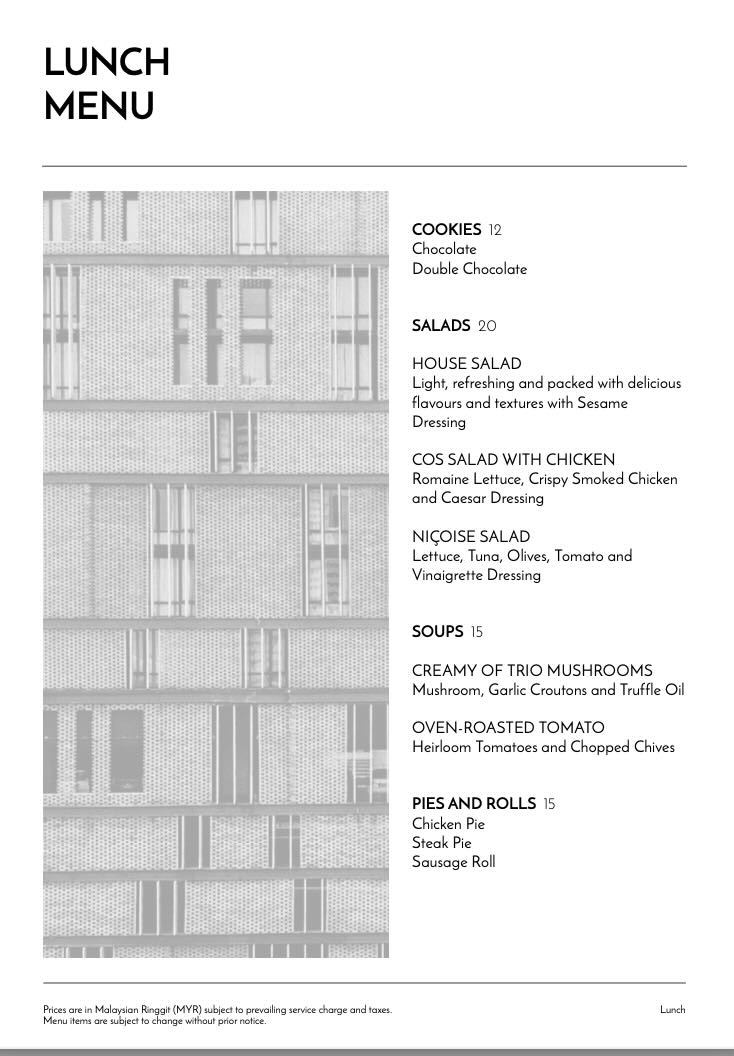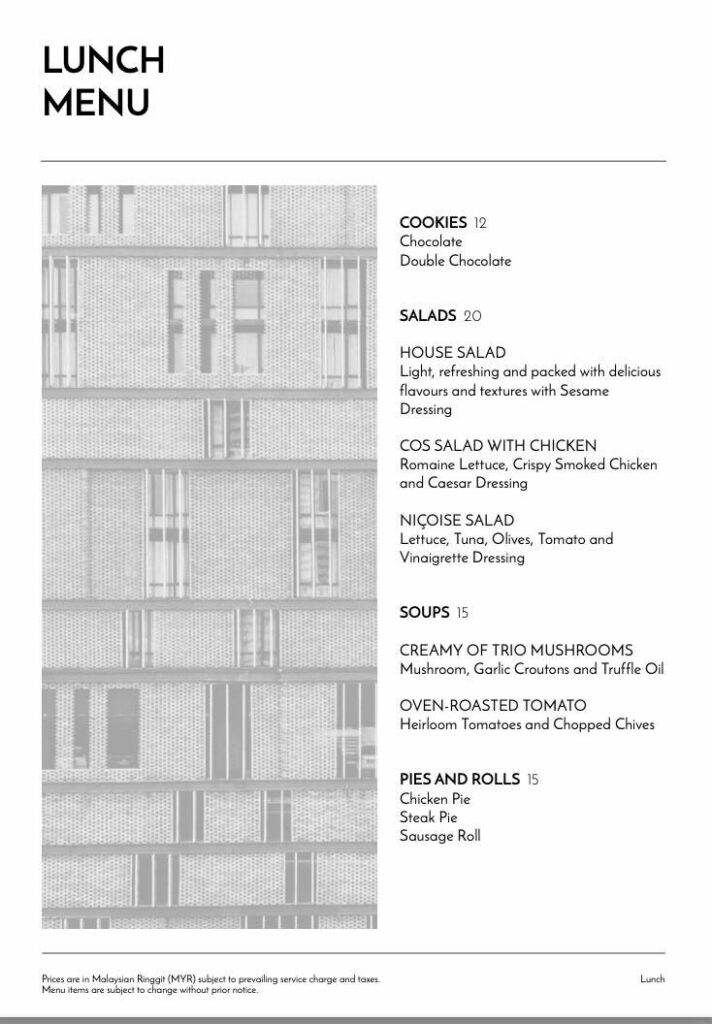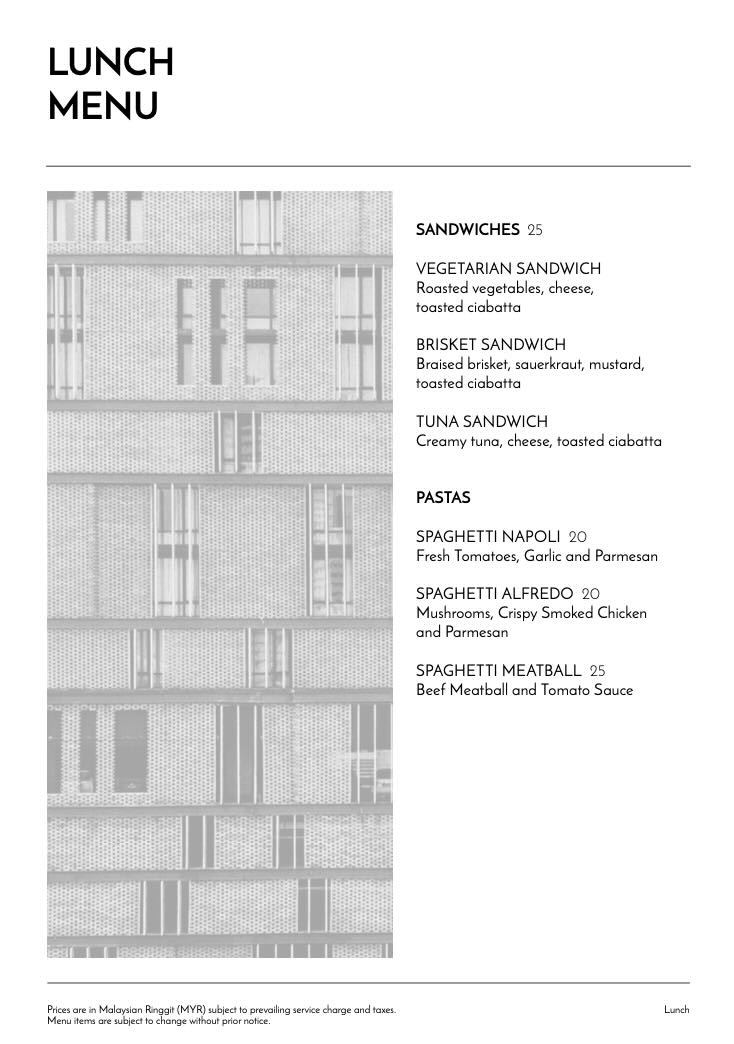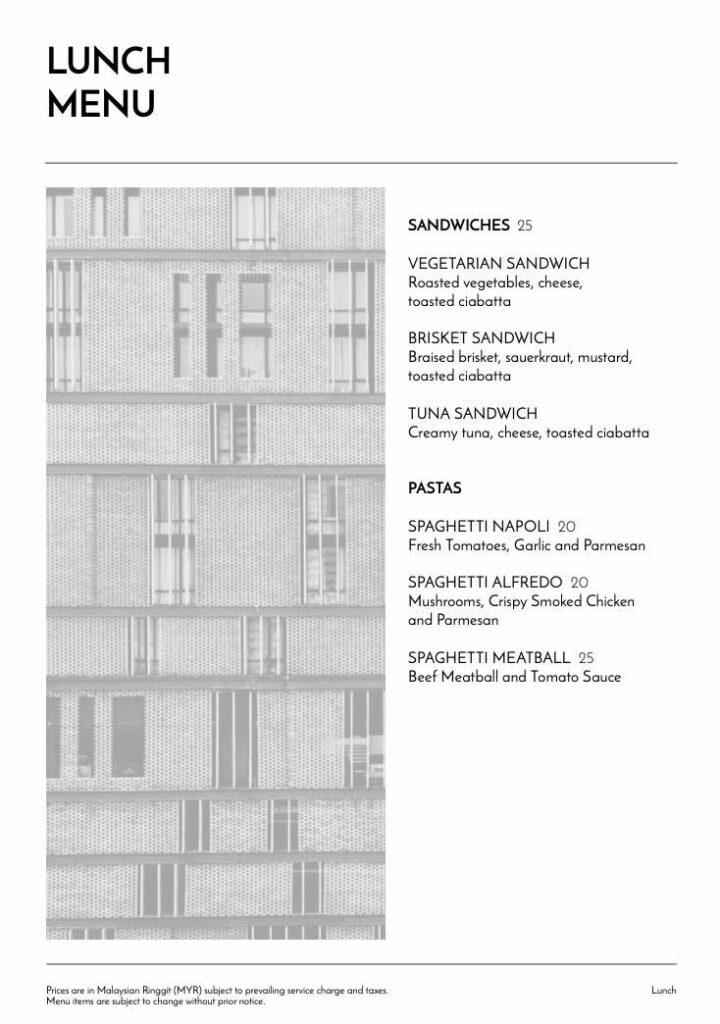 Find more recommendations for hotels in Kuala Lumpur here and stay up-to-date on the latest gourmet and travel happenings around Malaysia here and here.