Cuca Takeover Mandarin Grill KL
Words: Matt Brown
Photos: Han Sen Hau
The Takeover Series has been running with much acclaim at the gorgeous Mandarin Oriental, Kuala Lumpur, for nine years, with world-famous chefs taking over the kitchen and sharing their own menus for brief and delicious periods. With great excitement and for an incredibly limited time of two nights, they welcome to the series Chef Kevin Cherkas and his partner Virginia Entizne, who bring their award-winning expertise from the famed Bali restaurant Cuca to the Mandarin Grill.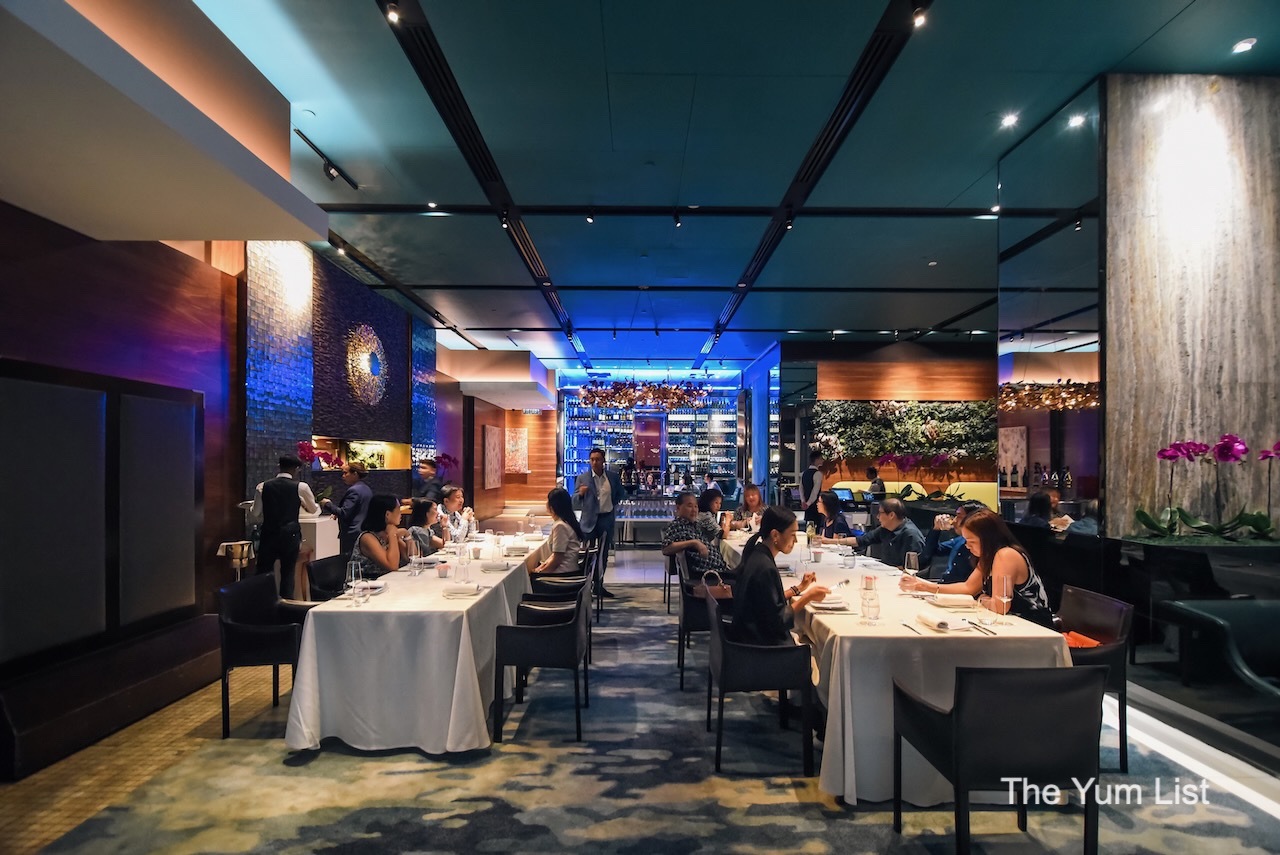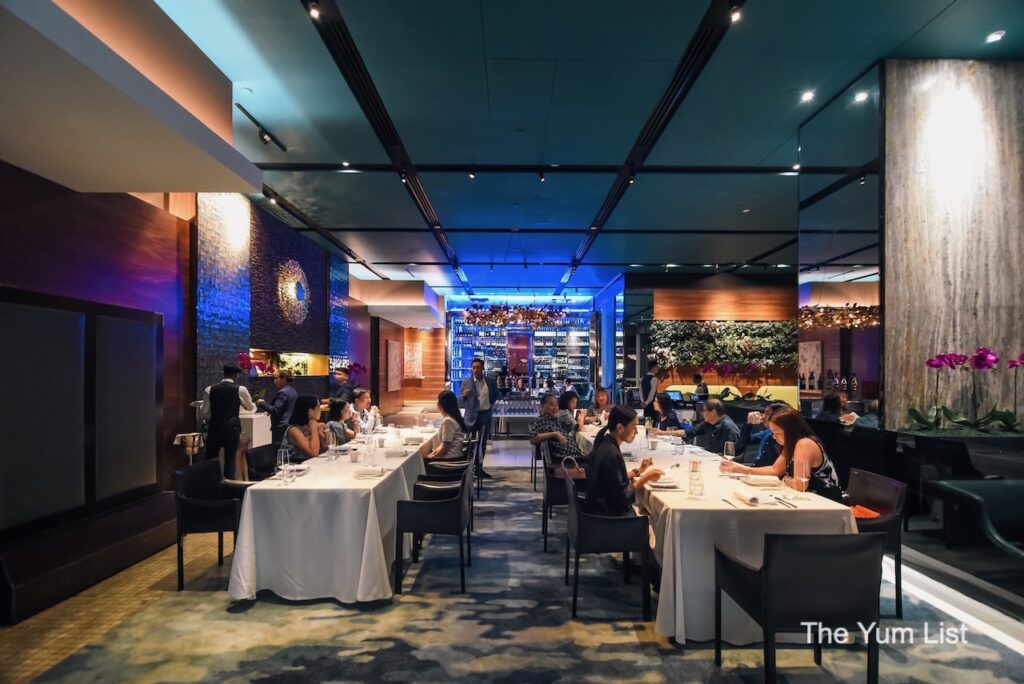 Chef Kevin has impeccable credentials, having worked at multiple Michelin-starred restaurants worldwide – most notably Daniel in New York City and El Bulli and Arzak in Spain. Cuca has recently celebrated its 10th anniversary on the Island of the Gods, where it is renowned for its casual-meets-fine dining excellence, with the freshest ingredients and stunning dishes inspired by the Balinese community and the founders' Spanish heritage.
The Yum List attended the first night of the Takeover series, and although I always love to know that my words have been read by our loyal readers, because of the limited timeframe to experience this rare opportunity for yourself, I implore you to skip down to the booking details at the bottom of the article and grab your table before reading on.
The Cuca's Gastro Tour at Mandarin Grill is RM318+ per person, with the option to include a beverage pairing for an additional RM280+. This is The Yum List, so we got the wine.
Cuca Takeover Mandarin Grill KL
Having brought over some favourites off the menu in Bali and combining them with some of the best ingredients available in KL right now, the menu is an instant crowd-pleaser. Cuca has many reasons that it has made it onto Trip Advisor's Hall of Fame for restaurants in Southeast Asia, and its promotion of tapas-style eating, where dishes are shared across the table, is definitely an excellent way to showcase all of Chef Kevin's talents.
Cuca Snacks
The first part of the evening starts with Mushroom Croquettes – handmade ricotta, braised mushrooms and my new favourite word combination: garlic fudge. These arrive on what I would call a storyboard; instead of being individually placed on our plates, they are grouped together in a gorgeous presentation from which guests can take their own. The croquettes are incredibly tasty and set the stage for a night of ooohs, aaahs and mmmms.
I was very excited by the idea of the Lobster Roll and was not disappointed when it arrived on a beach-themed storyboard, served in a freshly made sesame bun and stuffed with warm buttered lobster chunks and an excellent lemony mayonnaise.
Almost BBQ Ribs are wonderfully smoked tempeh covered in a sticky Memphis glaze and some old-school pickles on the side. For the majority of our table, these were the winners for the night in a VERY close contest of deliciousness.
These first dishes come paired with a glass of N.V. Piper Heidsieck Brut Classic, which is the ideal accompaniment to the tastes on offer as it is crisp, clean and light.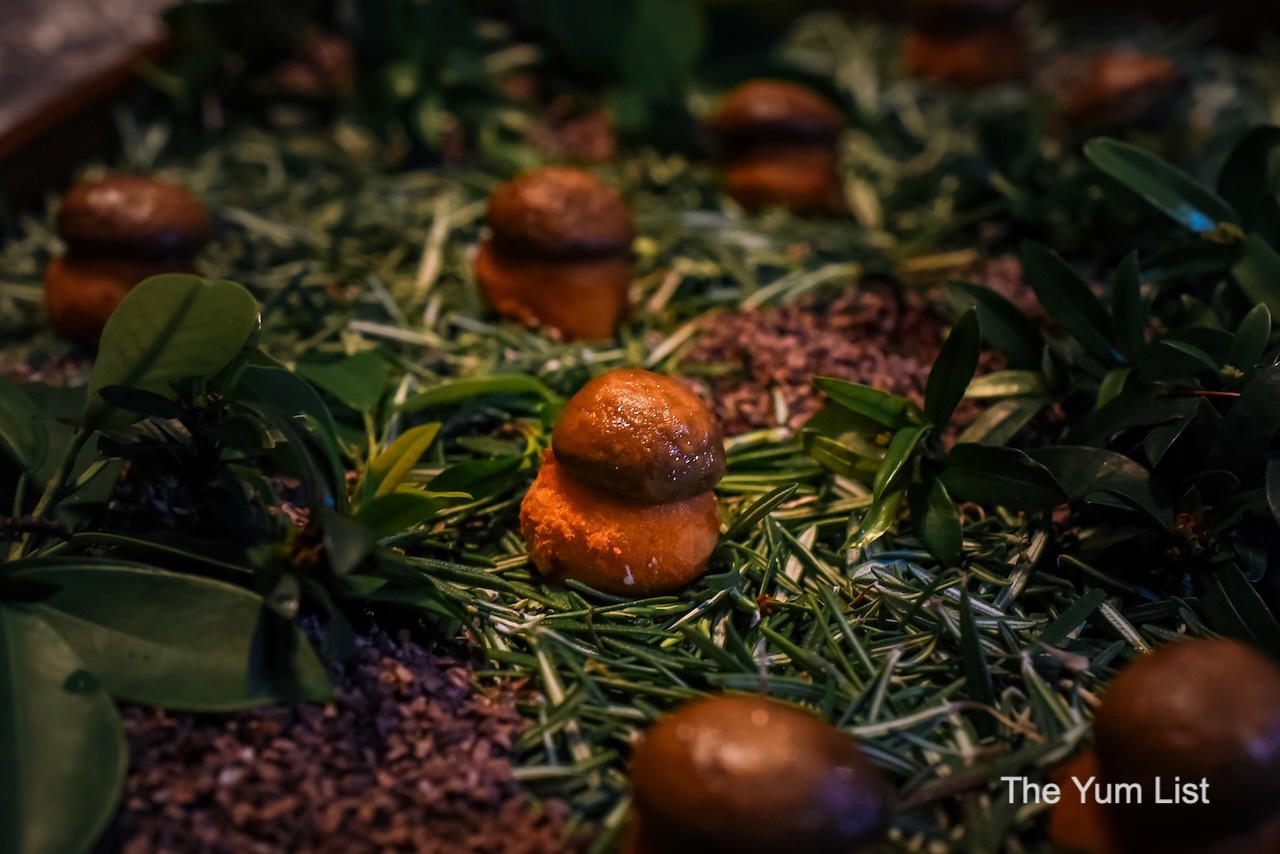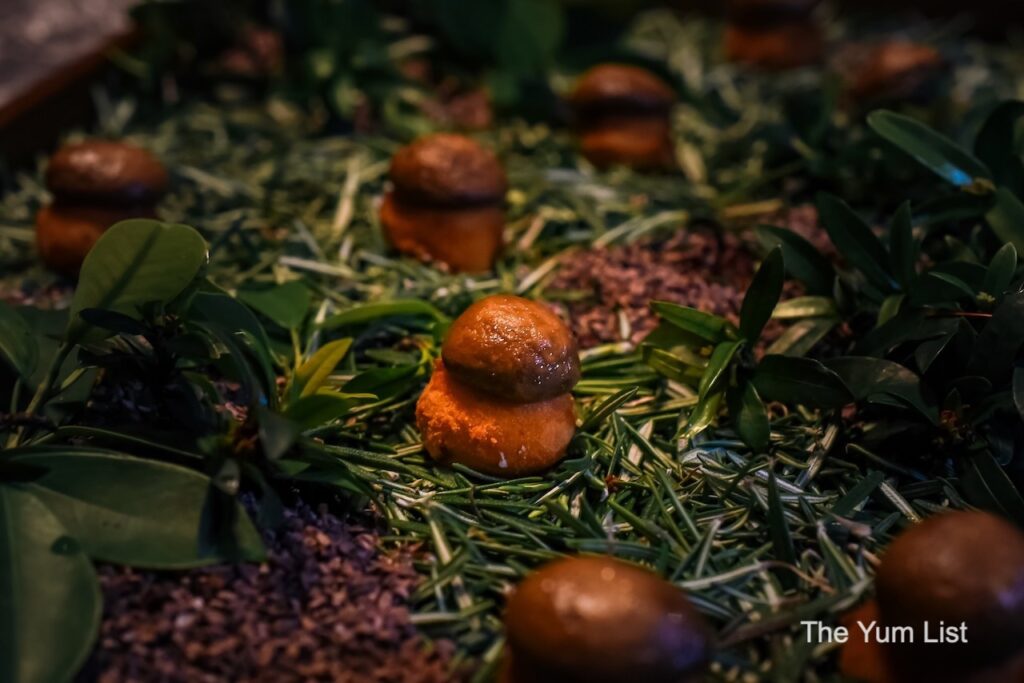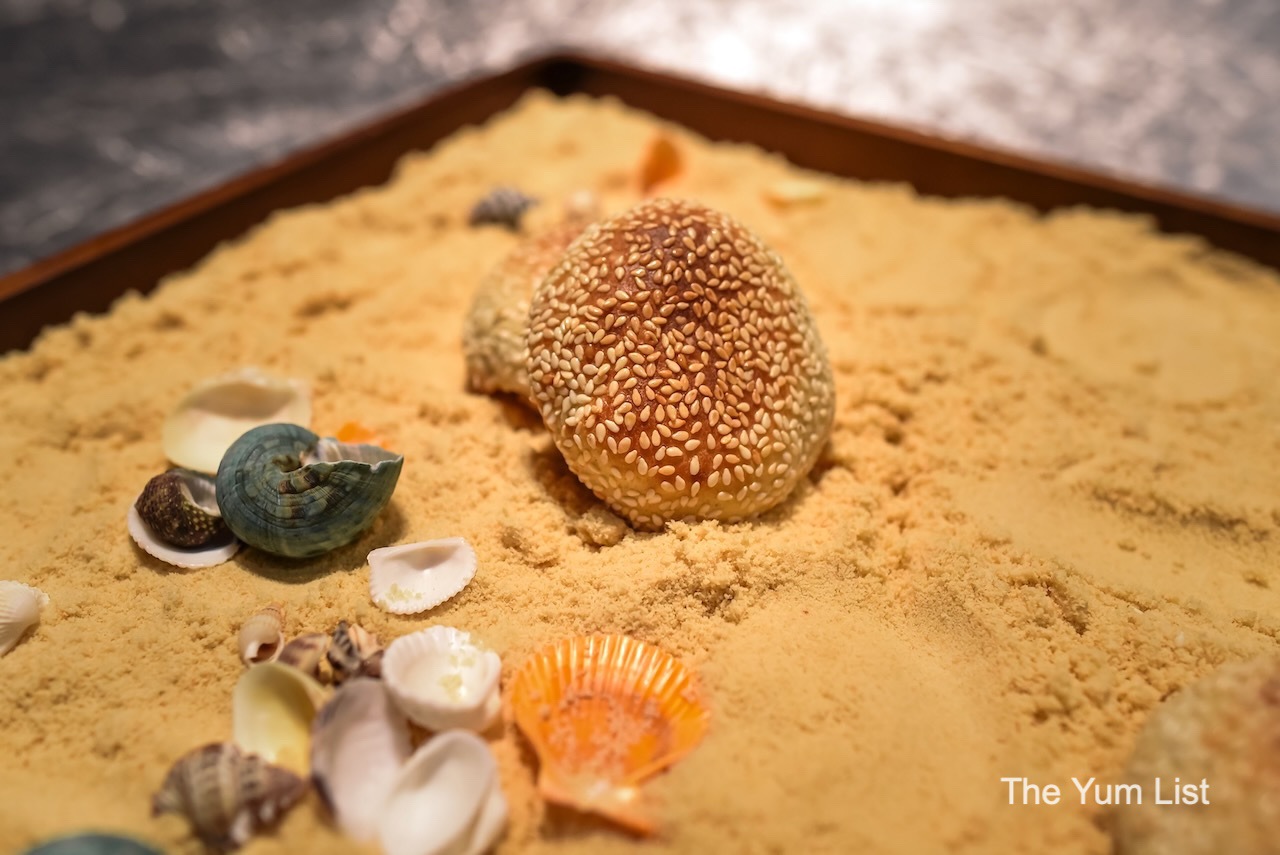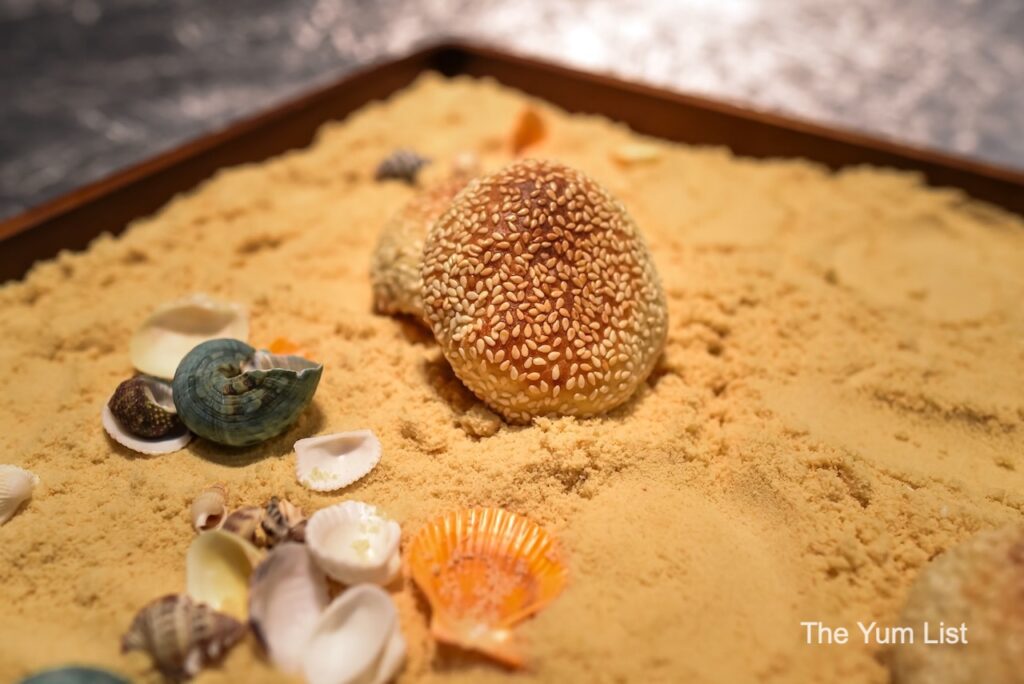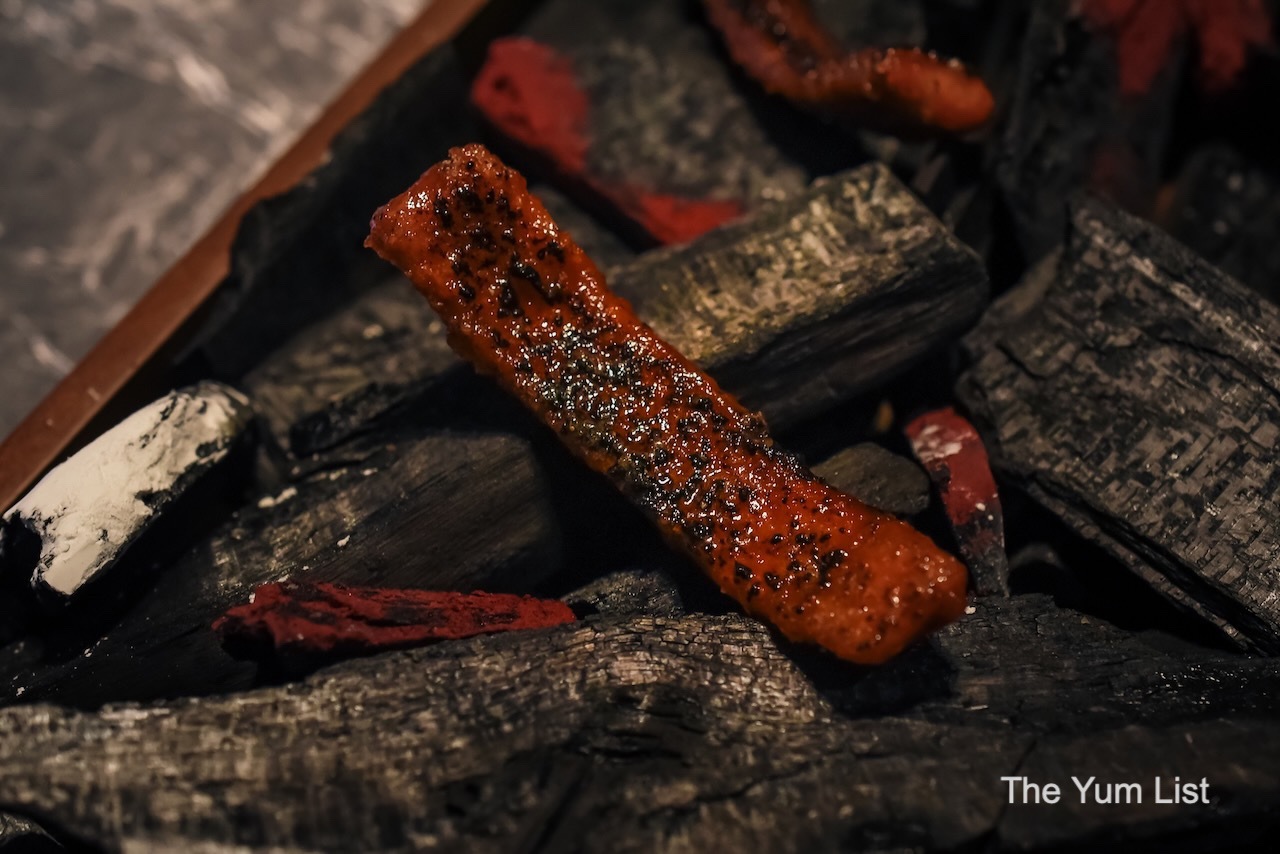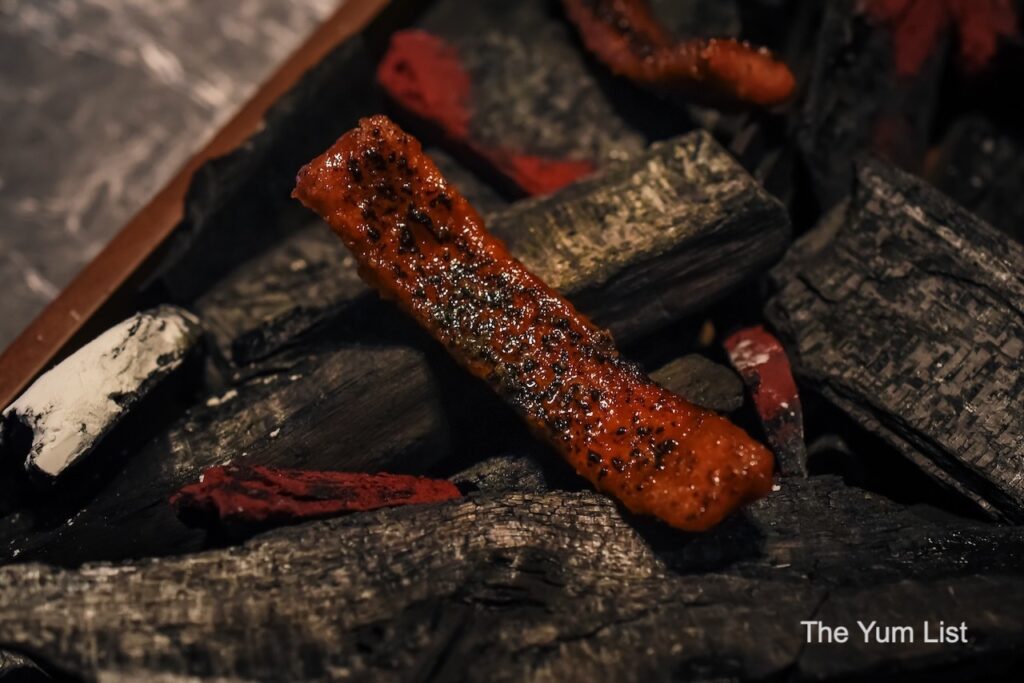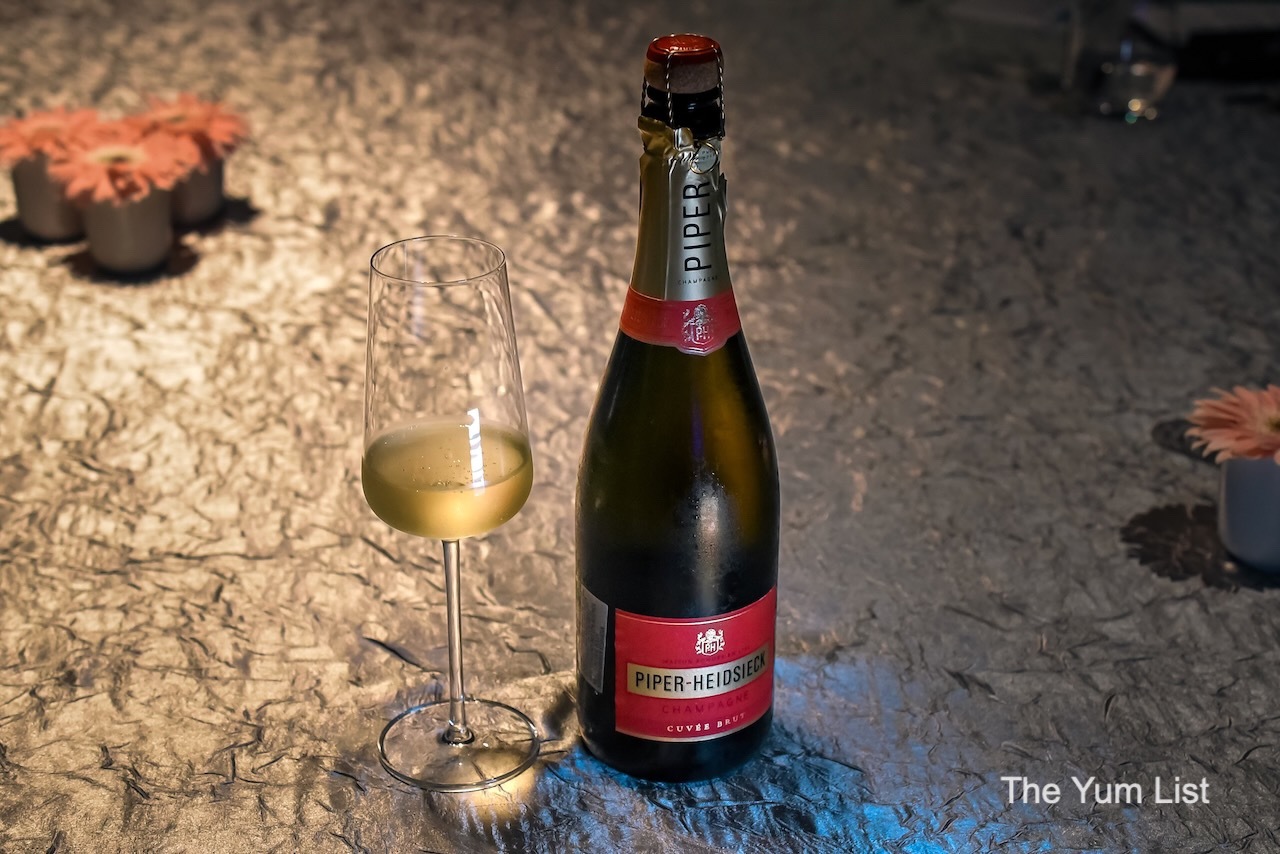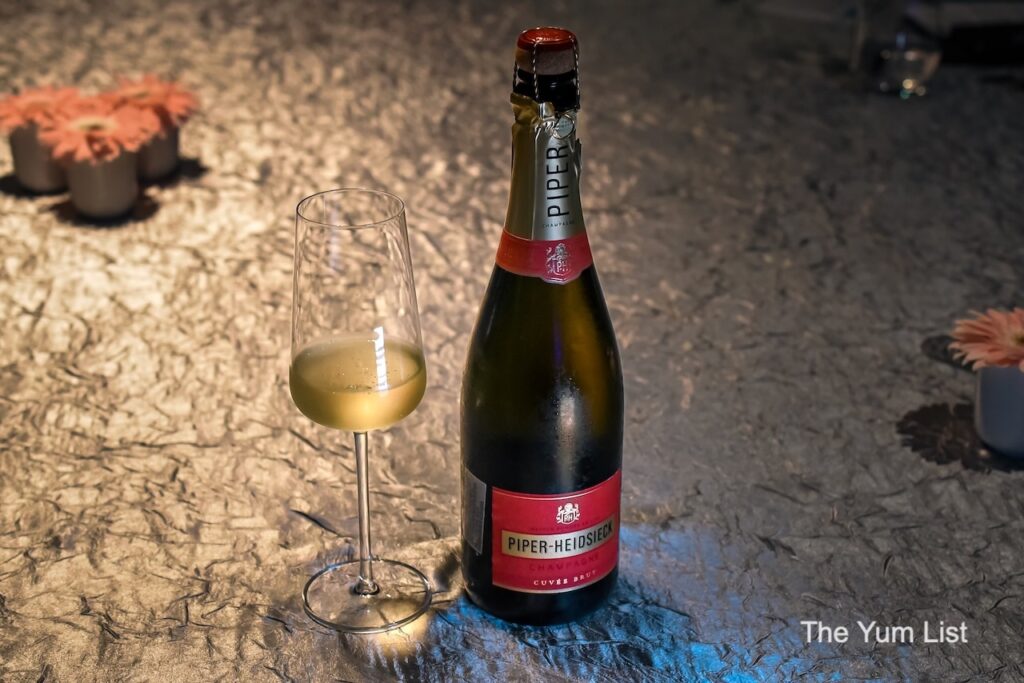 Tapas
With a glass of Louis Lator IGP Coteaux l'Ardeche Chardonnay, we start on the Fish Tartare, which is hand-cut sustainable raw fish, cucumber scales and a traditional spicy sambal. The presentation here is gorgeous, with the cucumber scales hiding the sambal and fish beneath. Served with beautiful homemade squid-ink prawn crackers that are volcanic in their appearance, this dish is yet another impressive marker of how Chef Kevin innovates and exalts different ingredients.
The BBQ Octopus is served with caramelised cauliflower, Asian gazpacho and coriander and matches magically with a glass of Villa Sparina Gavi del Comune di Gavi D.O.C.G Piedmont Cortese from Italy. This is, without a doubt, the best octopus I have ever eaten, and according to the amazingly delightful Virginia, is the top dish at Cuca, which is easy to see why. Not only is it the first, truly tender octopus to ever appear on a plate before me, but the Asian gazpacho sauce was phenomenal, and even the inclusion of some thin slices of apple along with the roasted cauliflower elevate this dish in so many ways.
Our final tapas dish is an excellent Black Squid Risotto, with hand-cut squid, grains, vegetable stew, popped rice and garlic cream. The risotto is sticky and wonderful, with the popped rice on top reminding us of where it all comes from. The garlic is phenomenal. This is the dish created exclusively for this event; everything else on the menu is a Cuca favourite. Served with a French rosé – the Chateau Miraval Cotes de Provence – this combination hits all the right notes.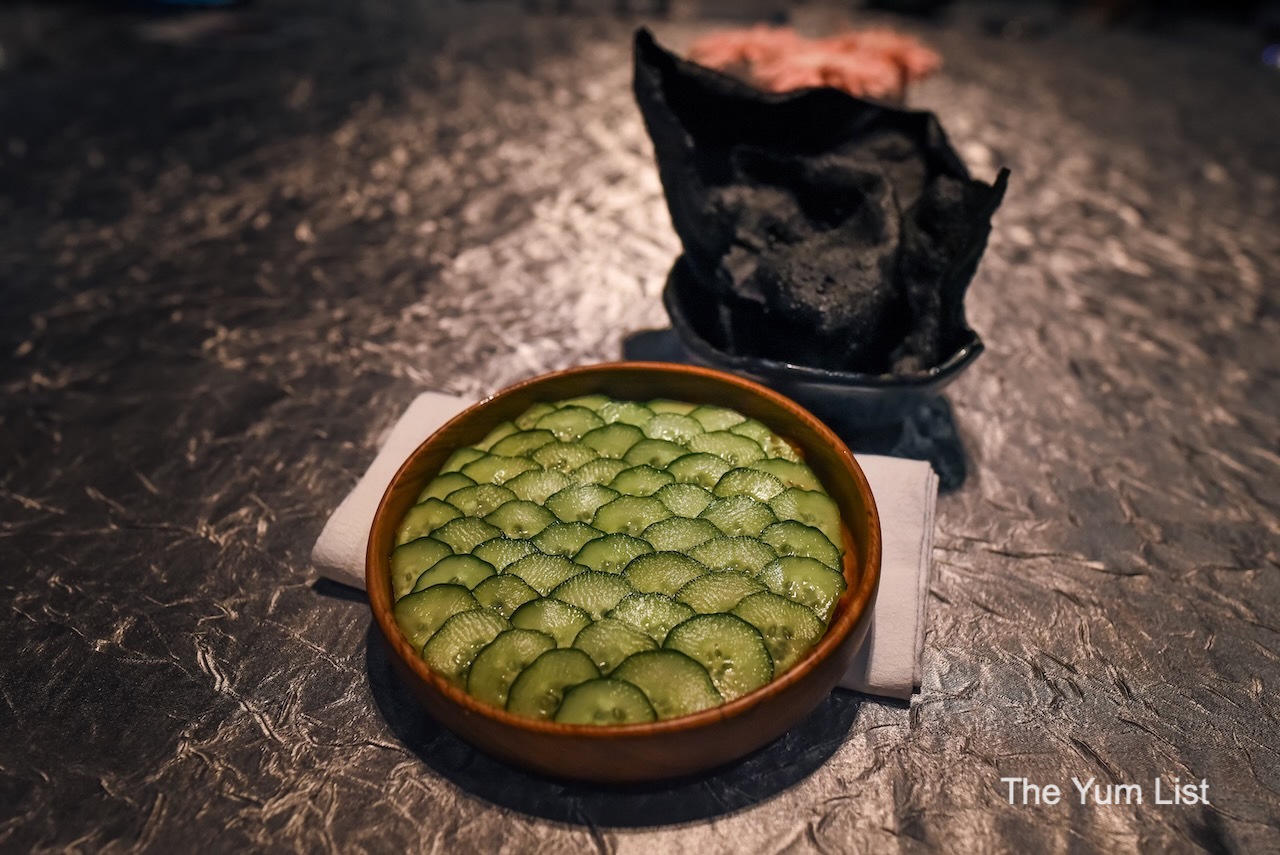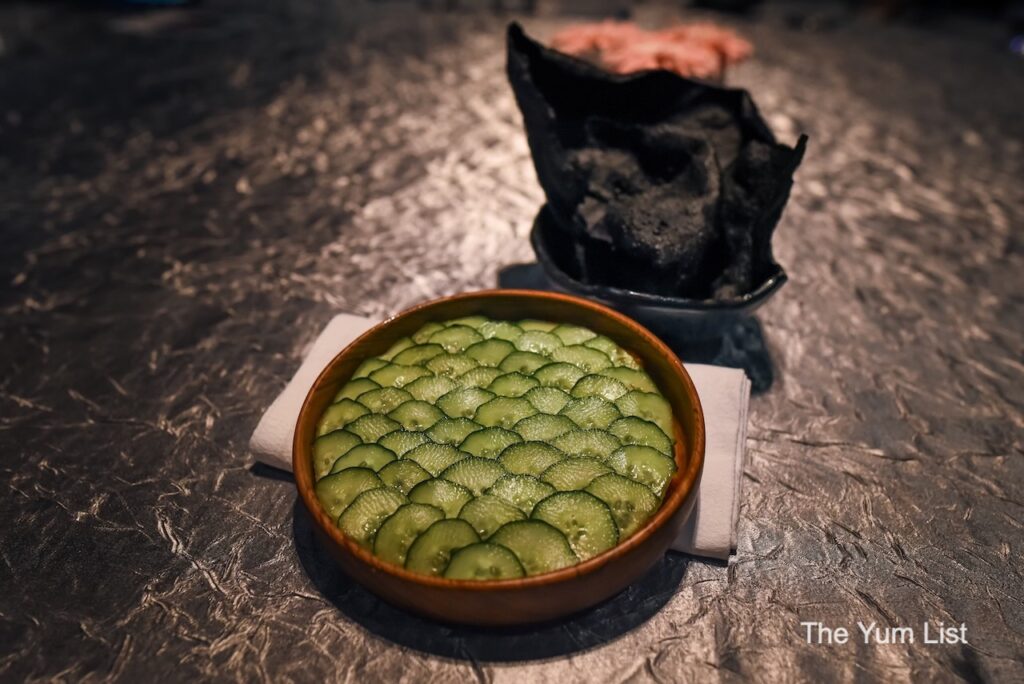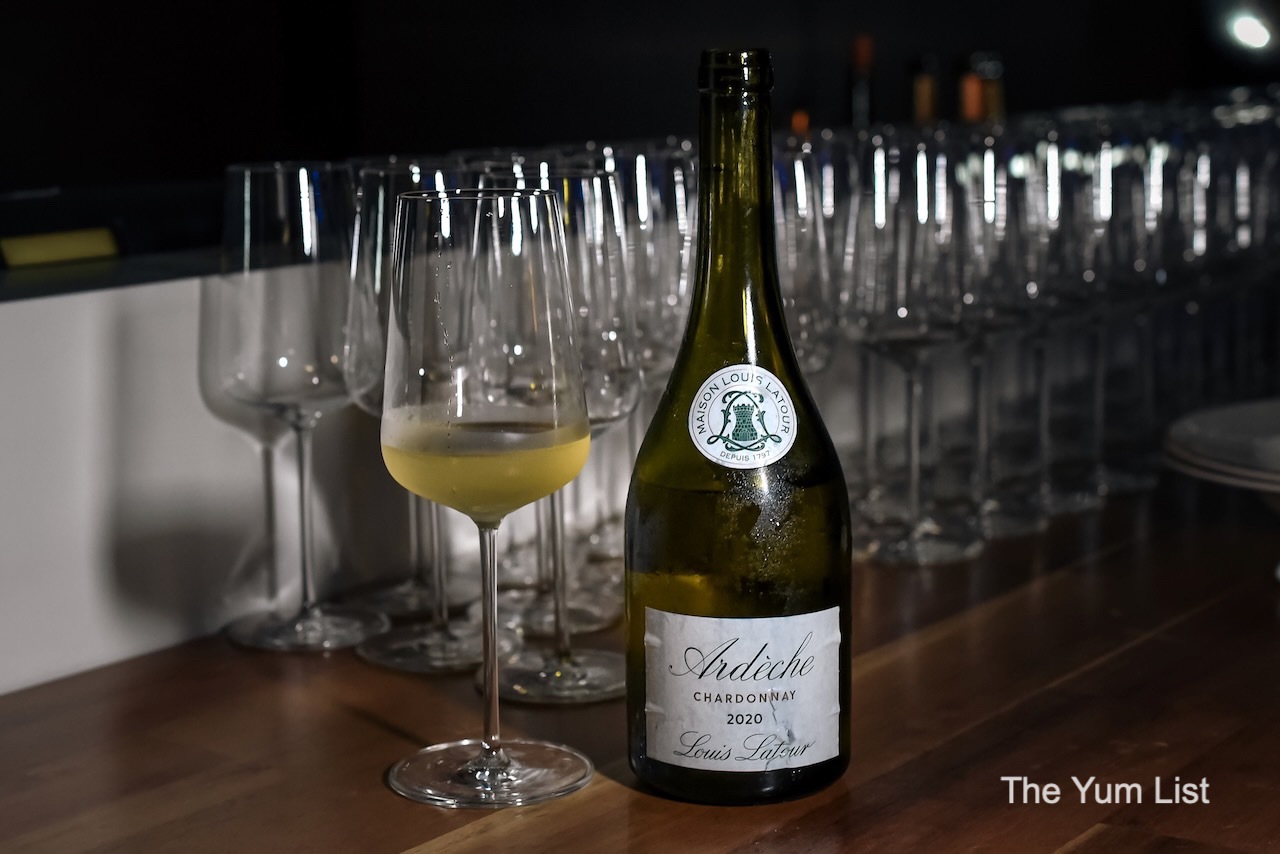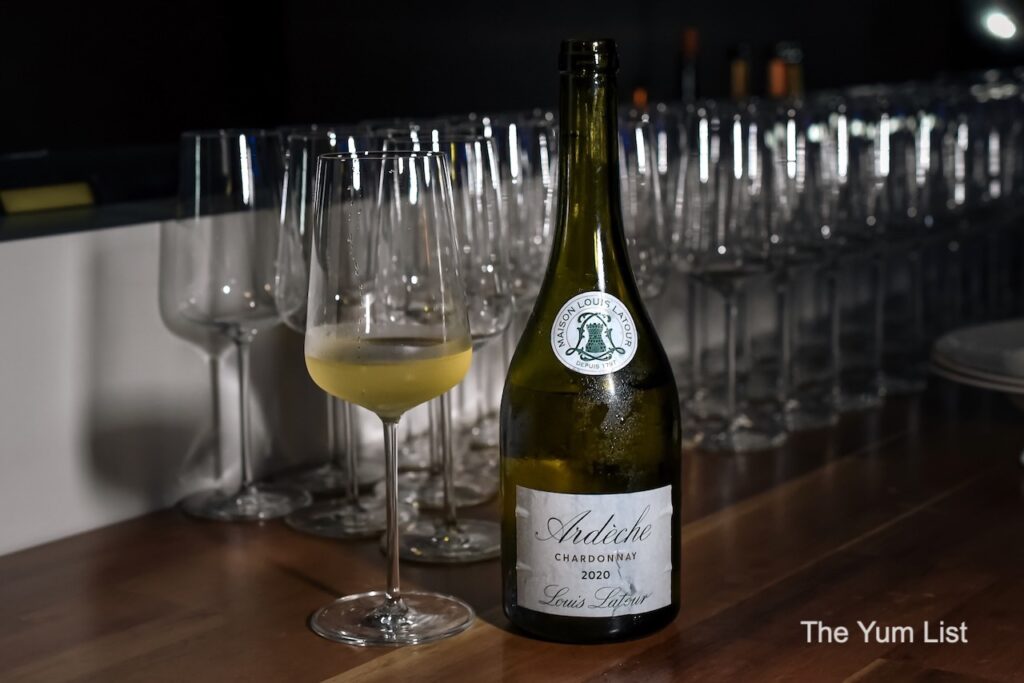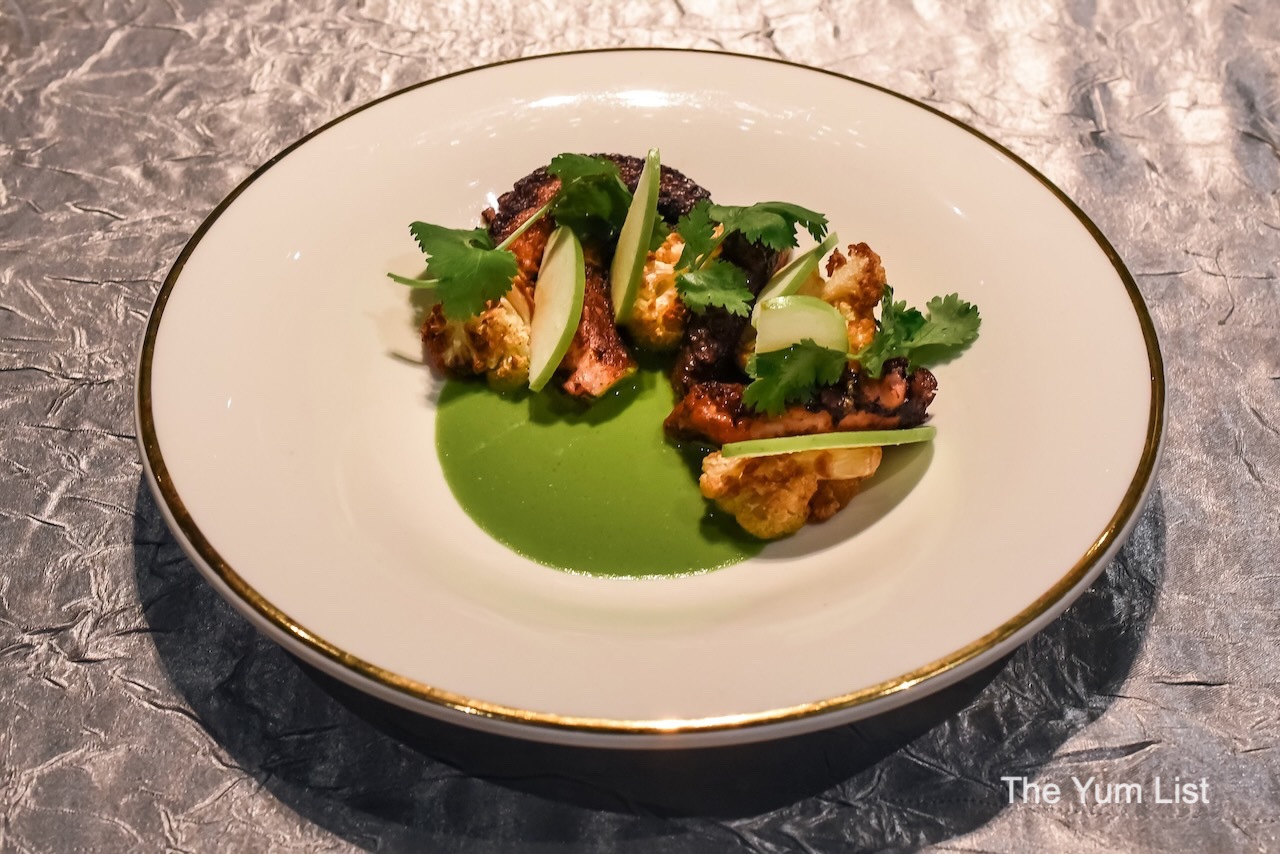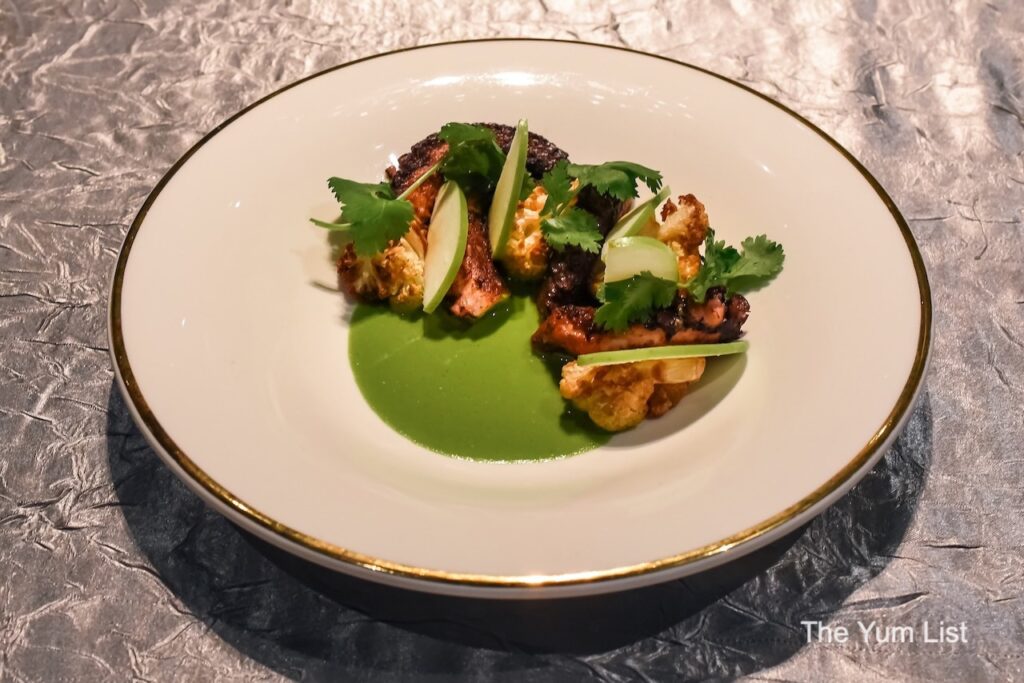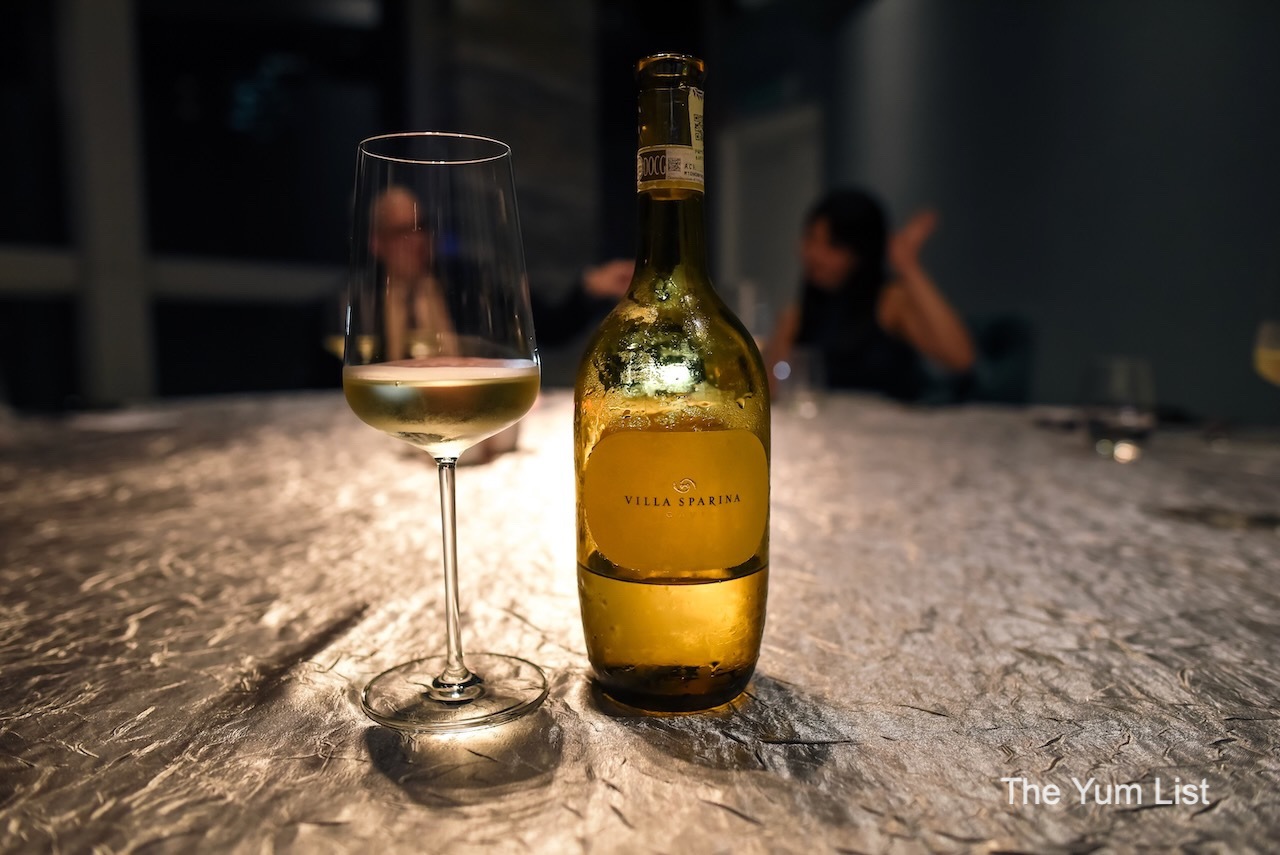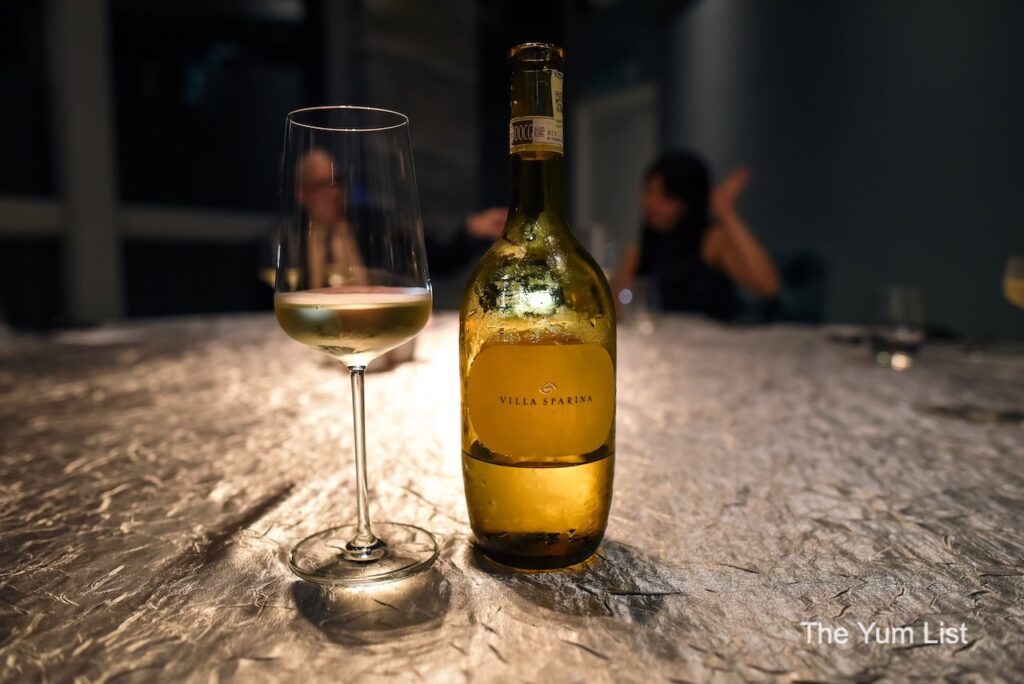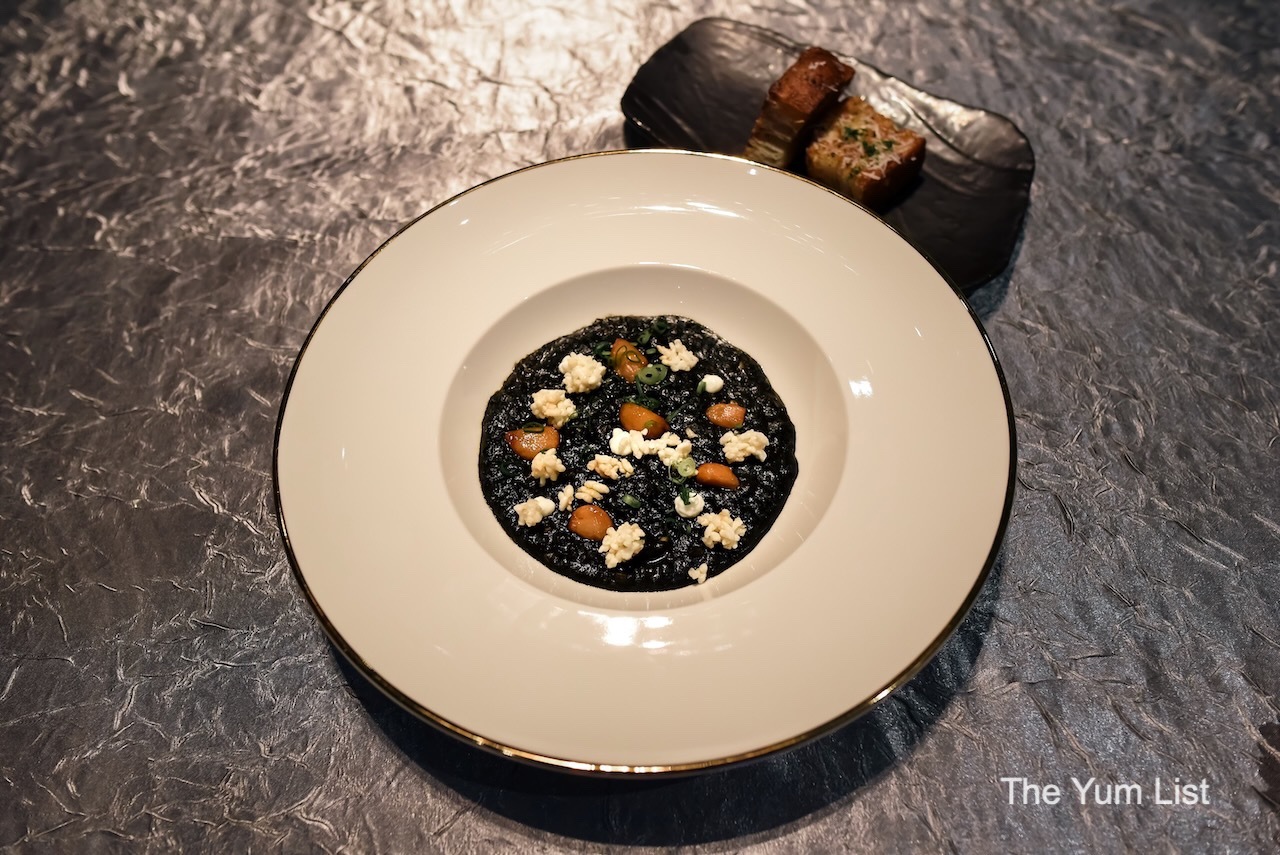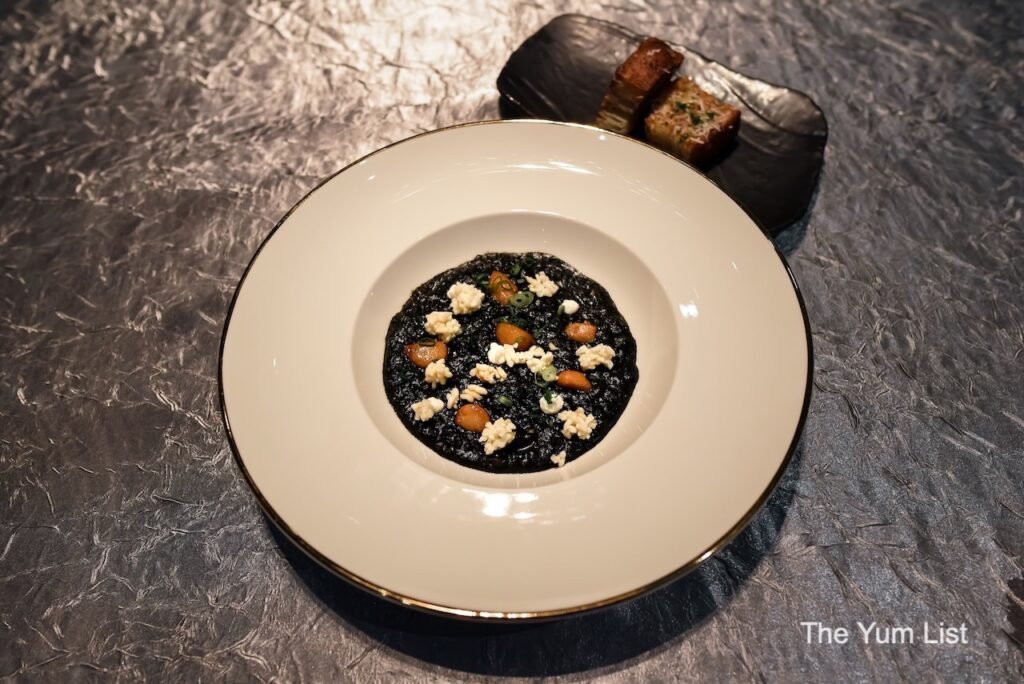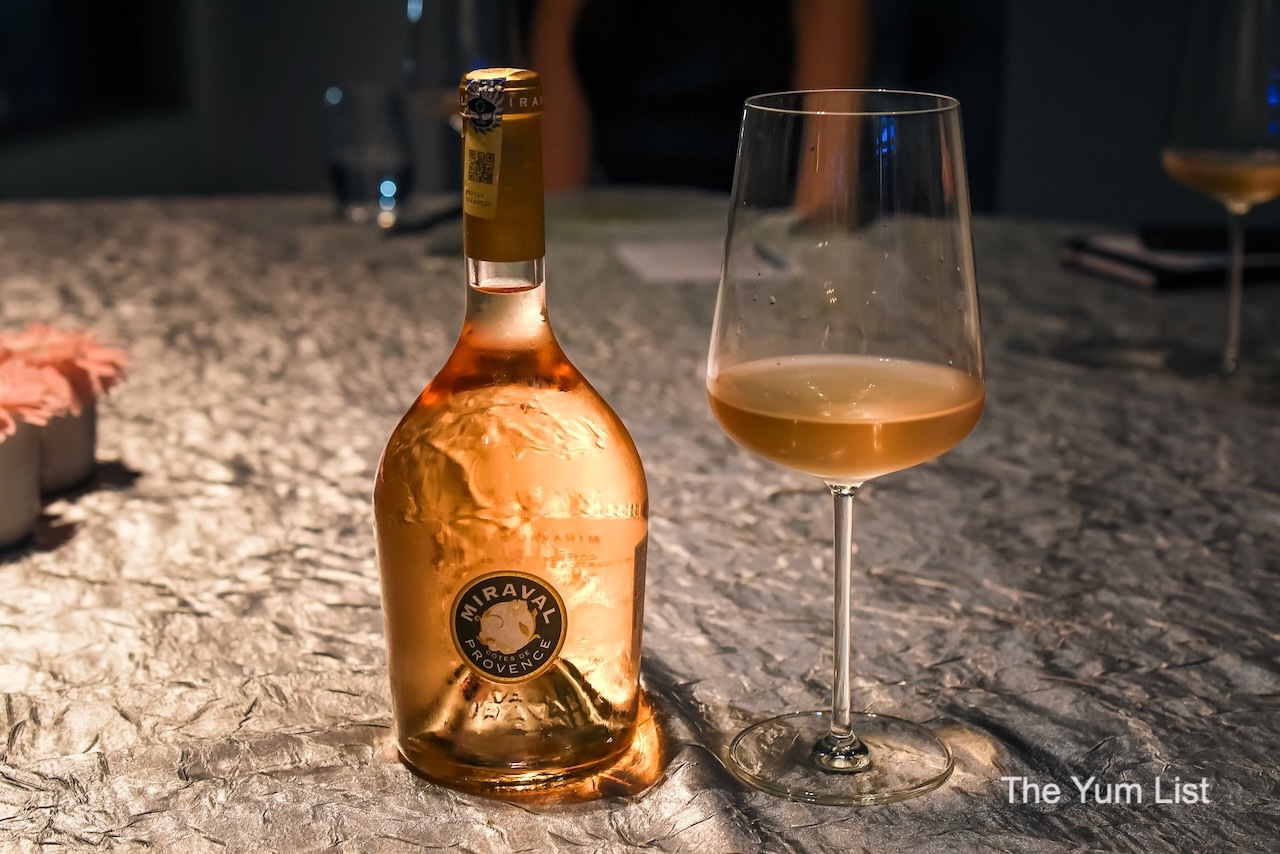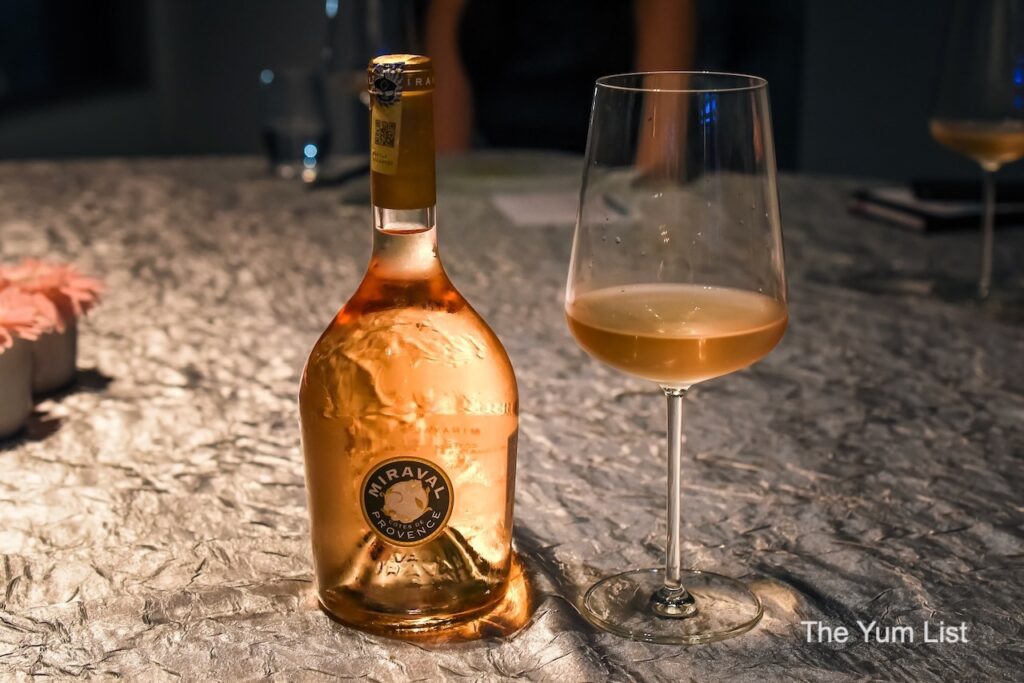 Cuca Dessert
The Bali Breakfast is a brilliant distillation of some of the most famous flavours from the island, with sweet, runny mango, frozen passion fruit and whipped coconut. Don't let the simplicity of the ingredients fool you – I would eat this dessert for breakfast, lunch and dinner if allowed. It is served with a delightfully sweet Italian Muscat, the Saracco Moscato d'Asti Piedmont.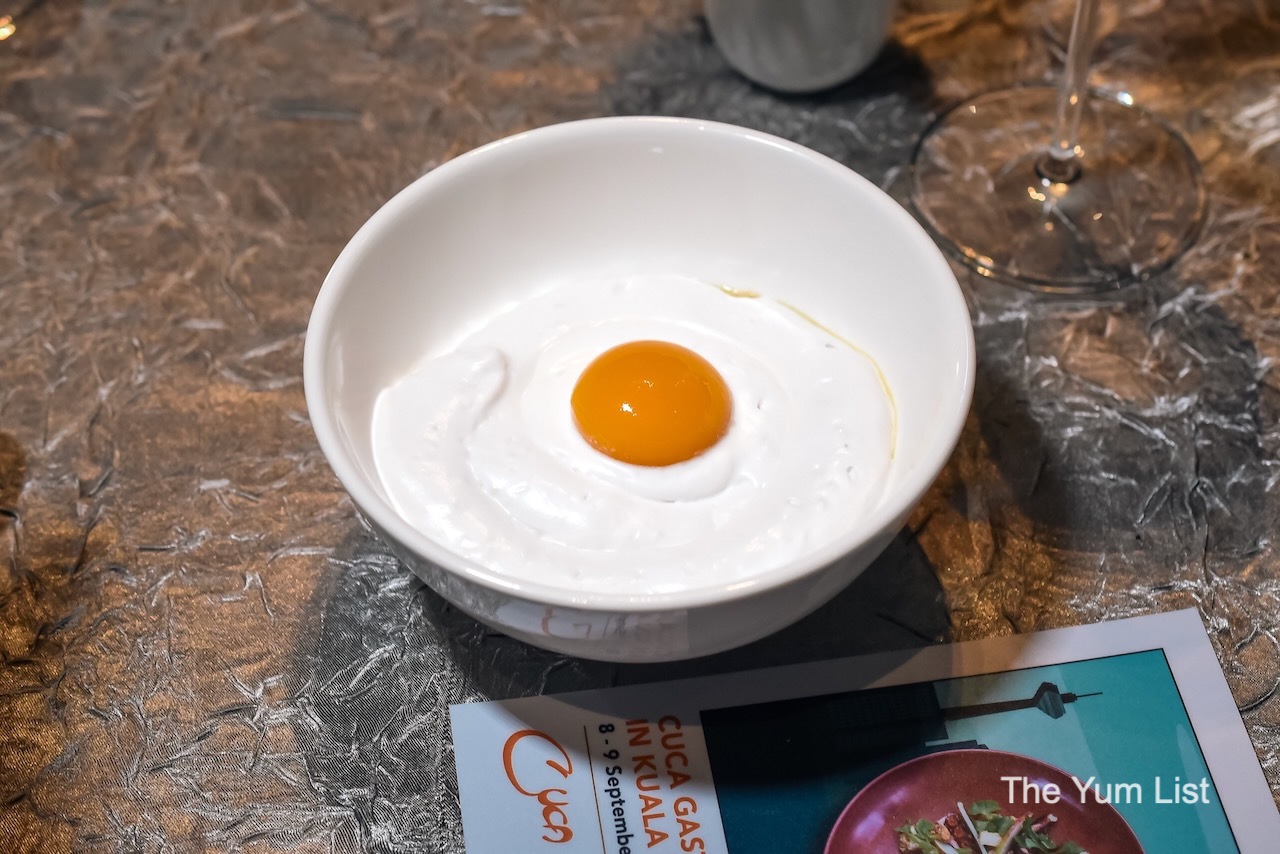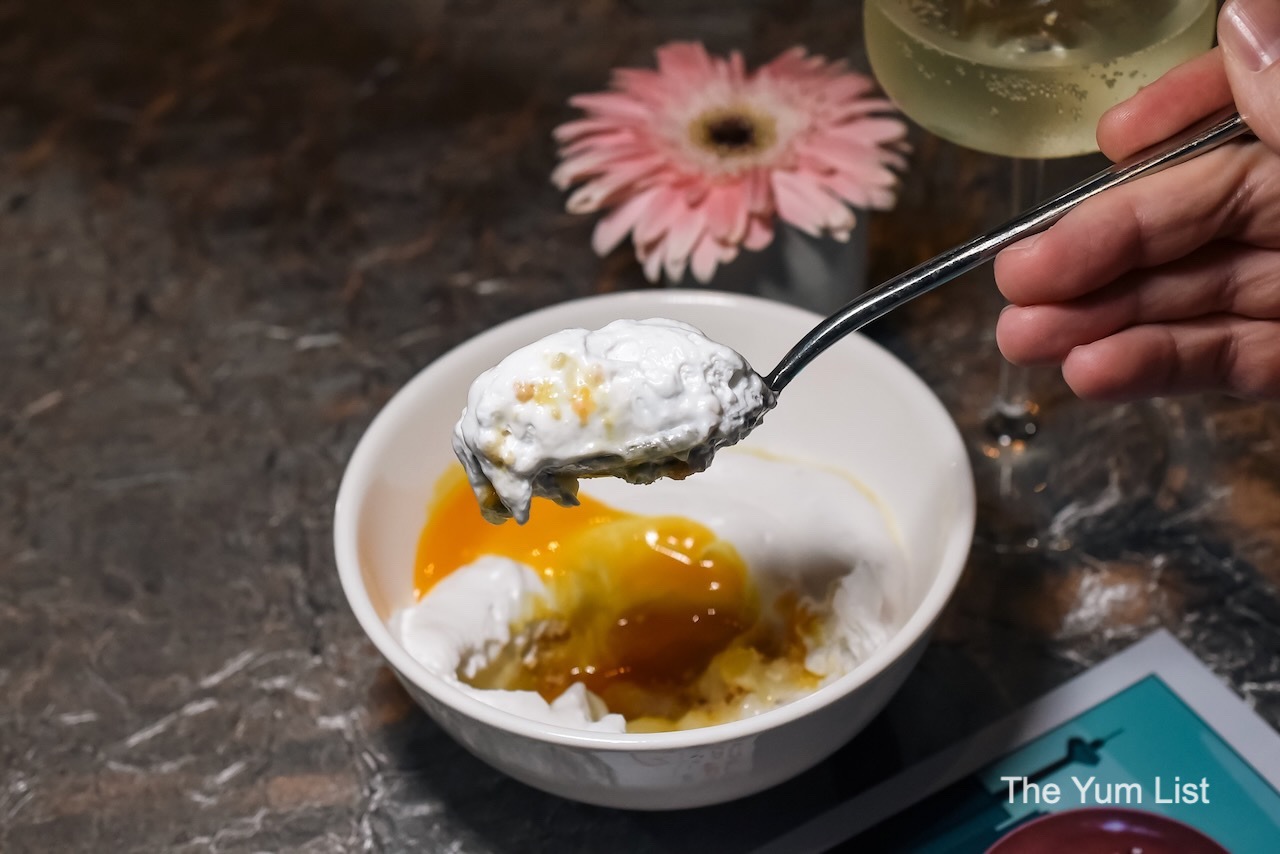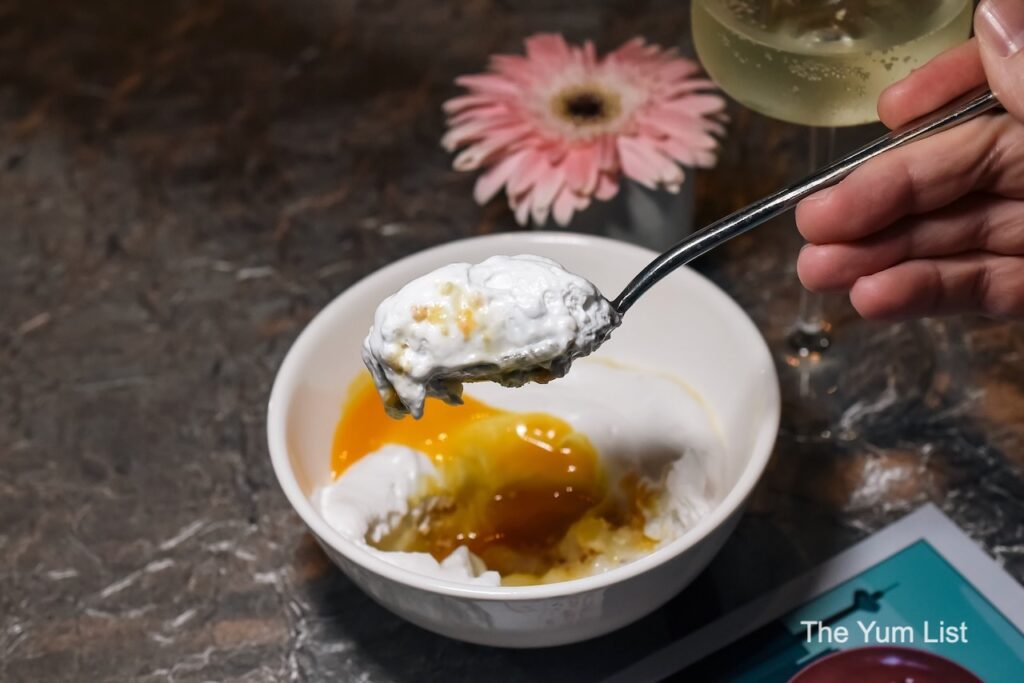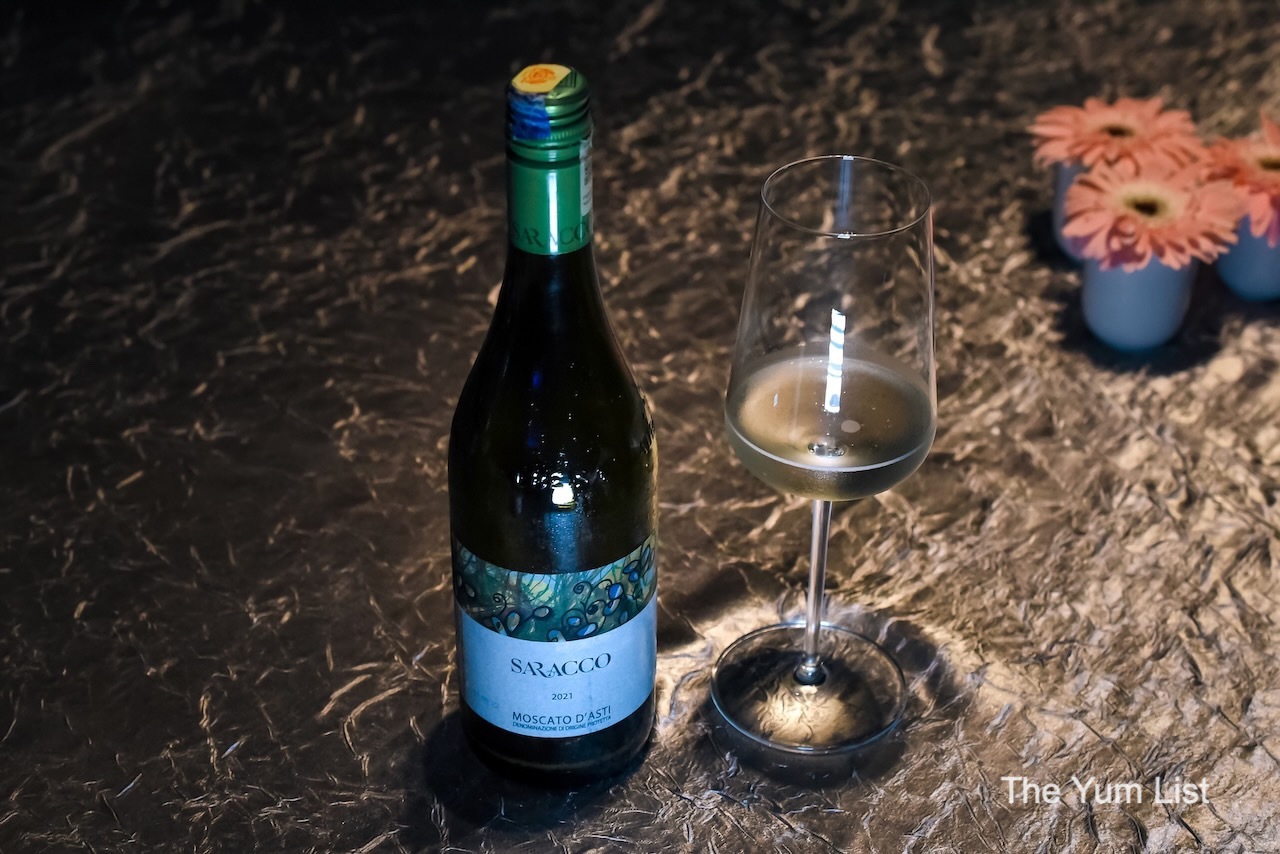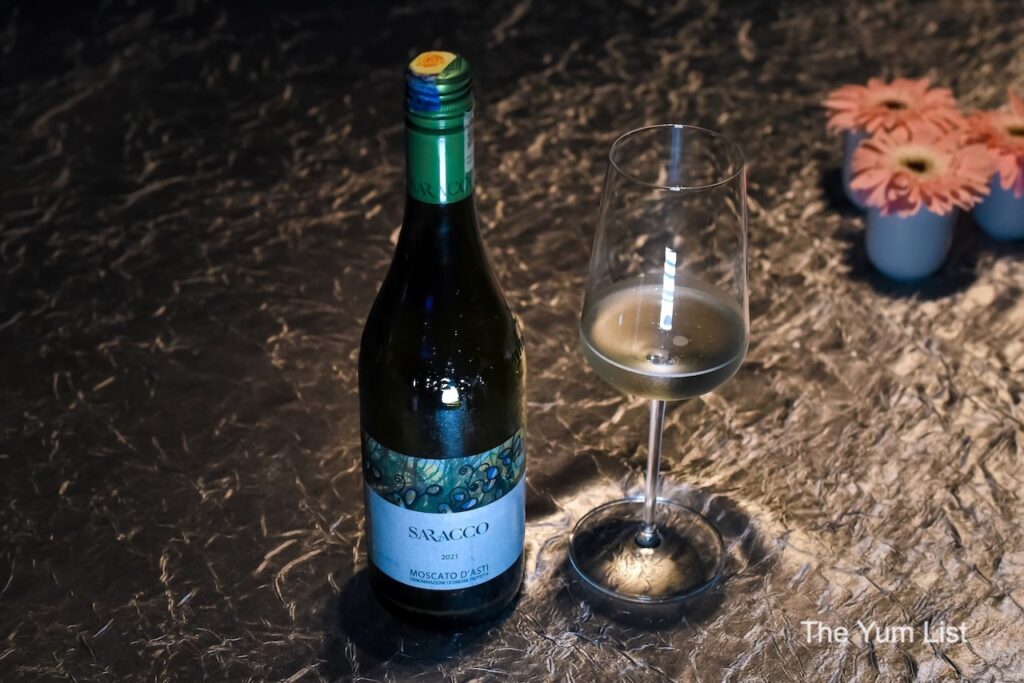 Sweet Snacks
My insatiable sweet tooth was incredibly happy to see this extra part of the menu, featuring a selection of three items that all somehow sound like they would feature heavily in my ideal last meal on earth.
The Cinnamon French Toast comes with apple custard, spiced cream and salted caramel and is served on a cluster of smoky cinnamon sticks. The Peanut Butter Cookie cleverly combines crushed fresh peanuts, tapioca and classic nut butter in a gloriously surprising melt-in-your-mouth creation. Finally, the Iced M&M's are Chef Kevin's interpretation of one of the world's favourite snacks, and of course, are better than the original, and of course, come served on a storyboard of about two thousand of the originals and of course, my spoon almost buckled under the weight of trying to eat all of it, despite the look of fear in my waiter's eyes. The sweet snacks are paired with a Monkey Shoulder gin that has been infused with lightly smoked rosemary and which ends the drink pairings for the night with a zesty kick.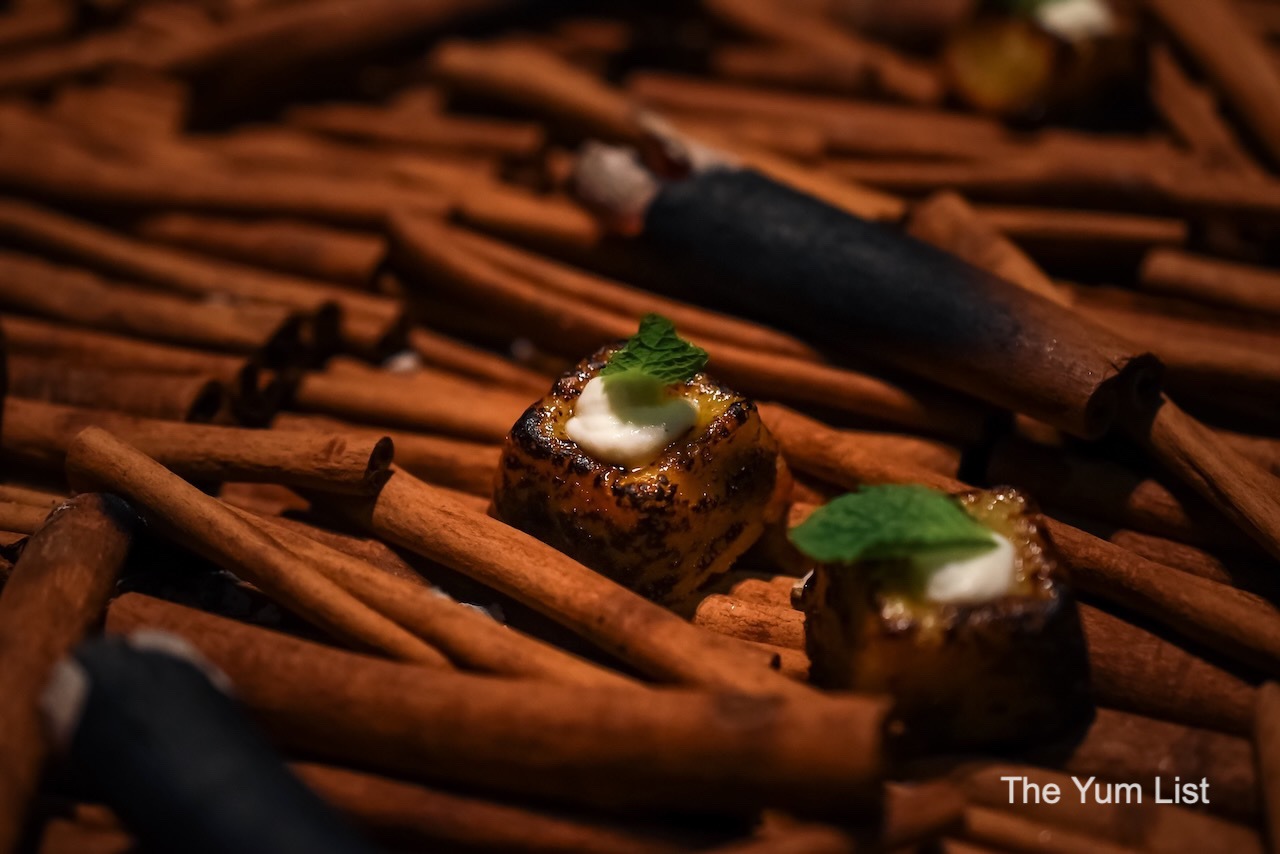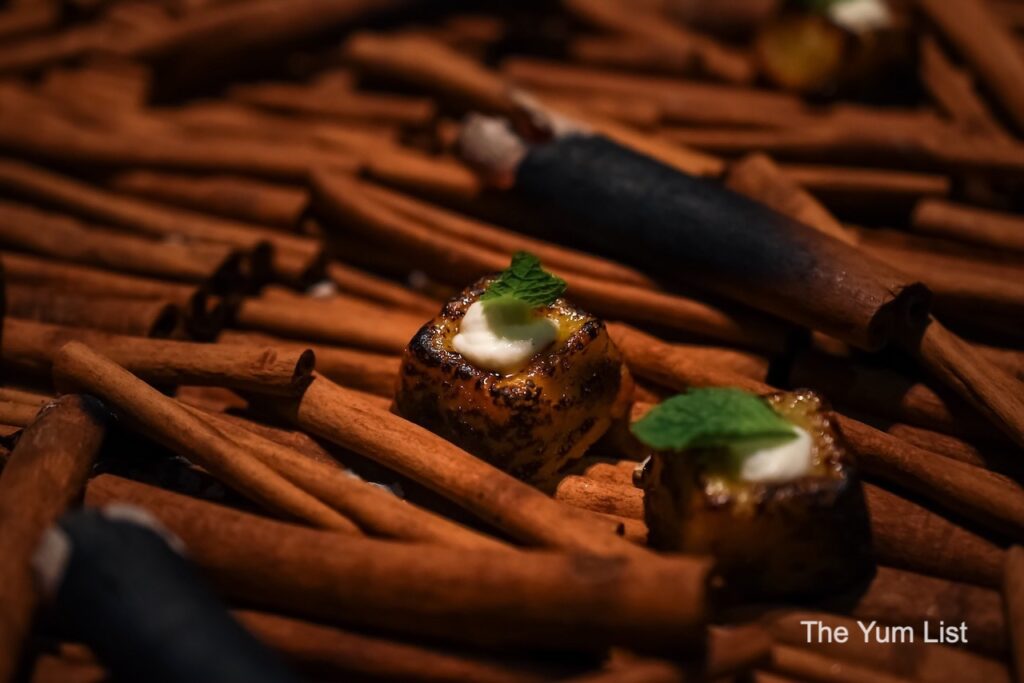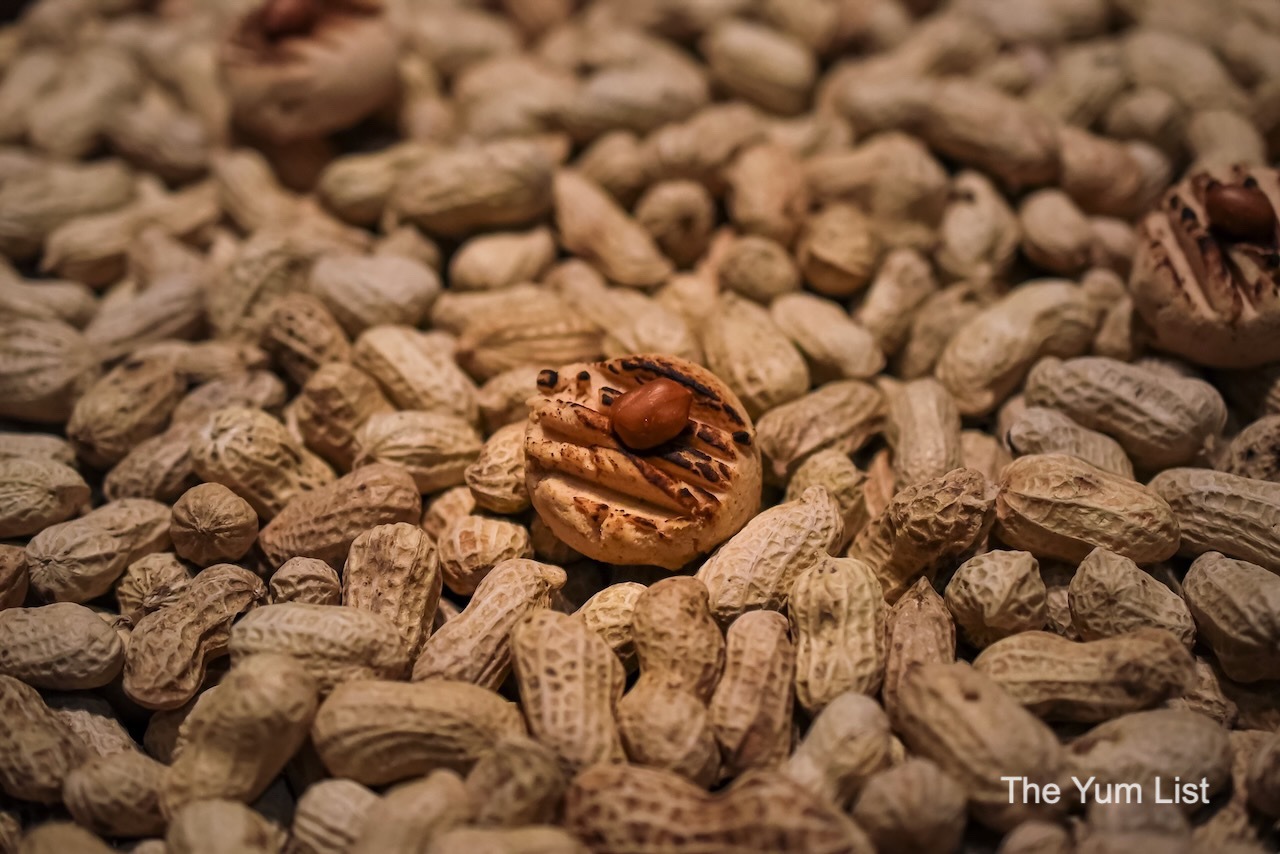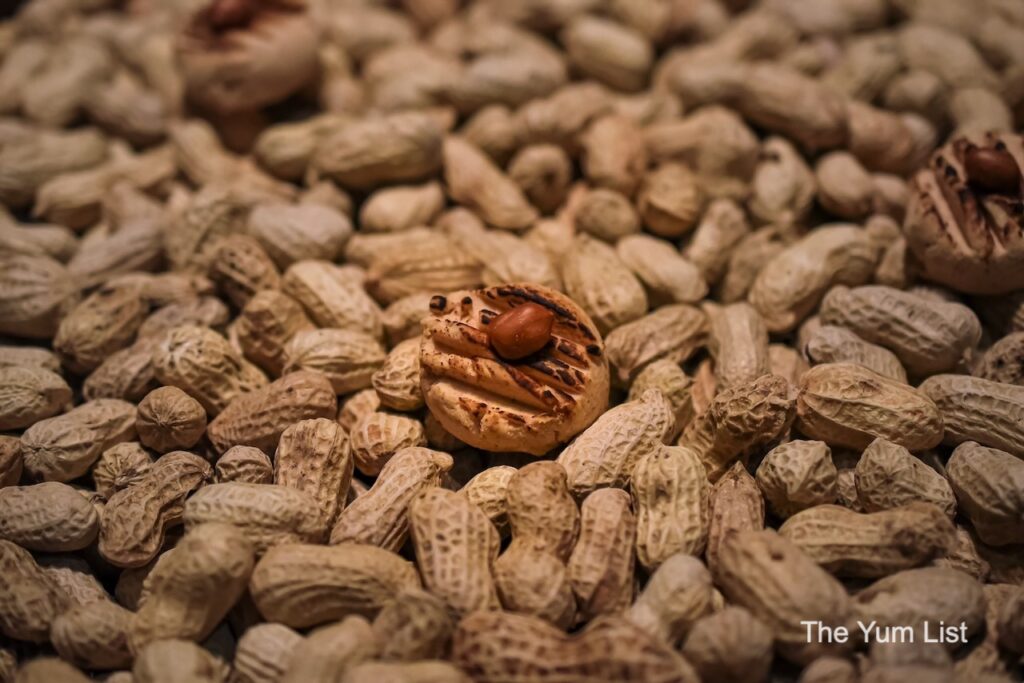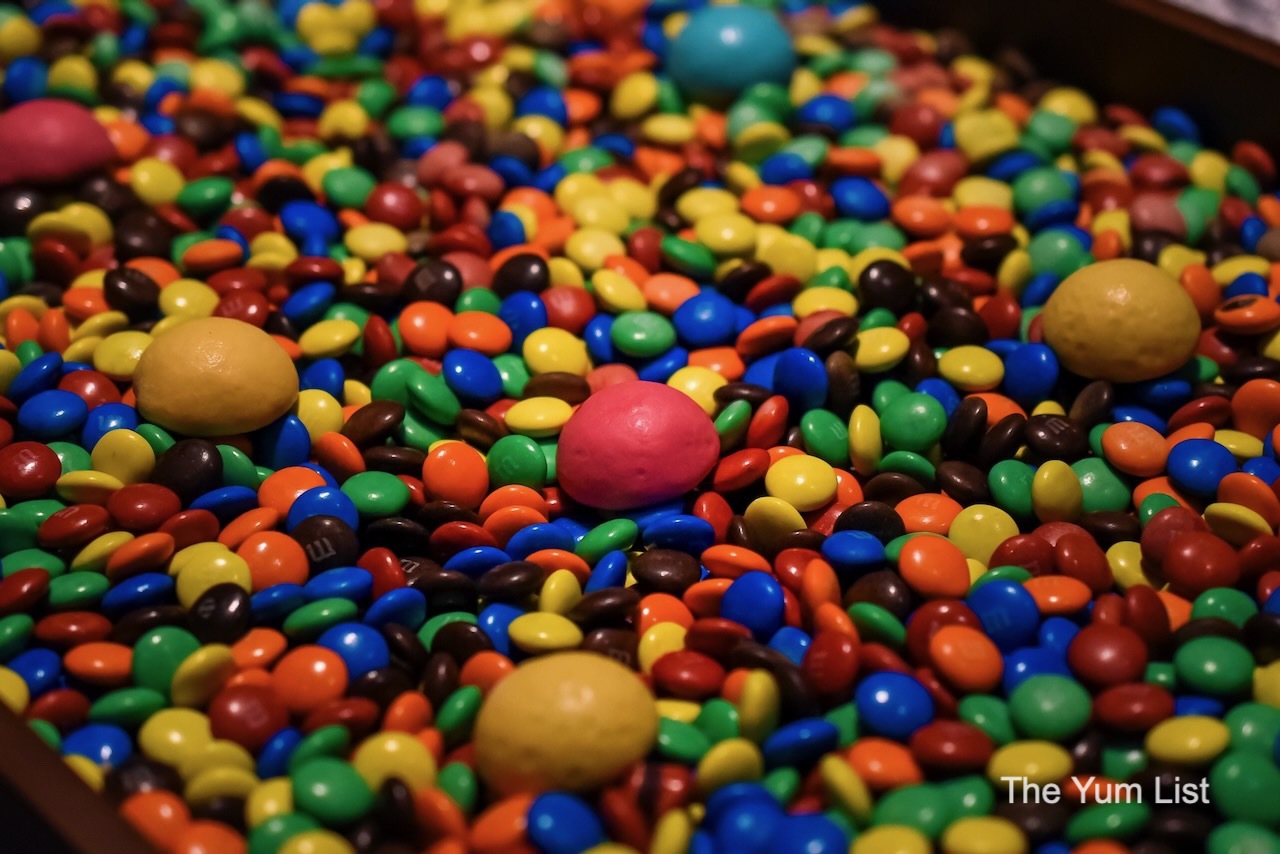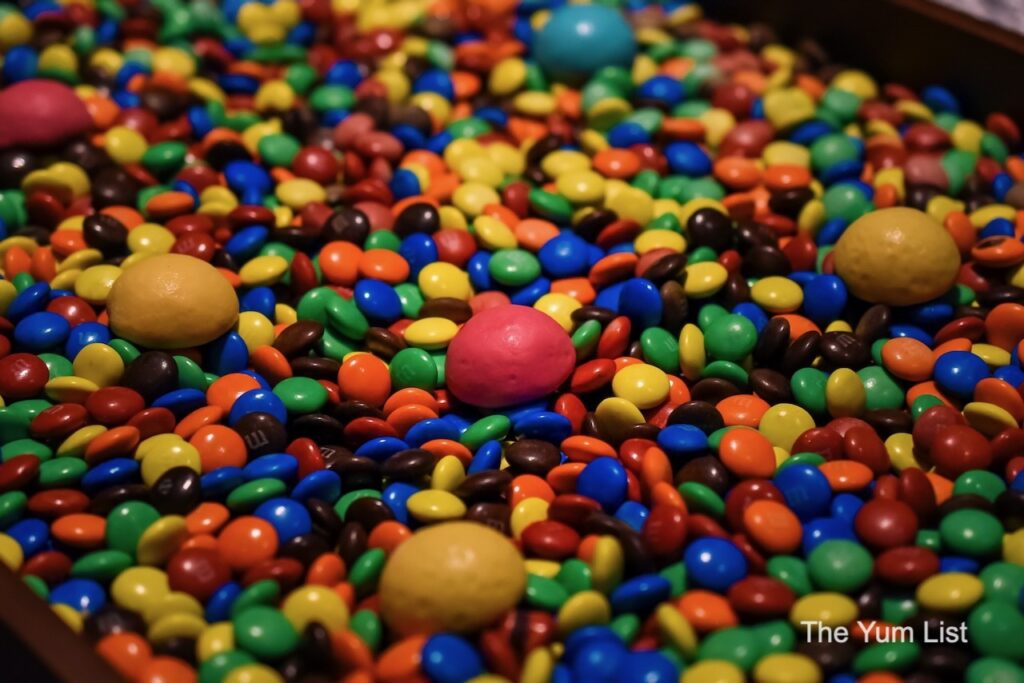 Reasons to visit the Cuca Takeover Mandarin Grill KL: Chef Kevin and Virginia are not only impressively passionate about what they do, but there's a very authentic sense of kindness that permeates from the kitchen to the plate. This limited-time experience, brilliantly offered by the talented team at Mandarin Grill, is an excellent night out with some incredible flavours and the chance to see what all the fuss in Bali is about. Don't miss out.
To book the Cuca Gastro Tour Dining Experience on September 9th at 7 pm, call +60 32380 8888 or email [email protected]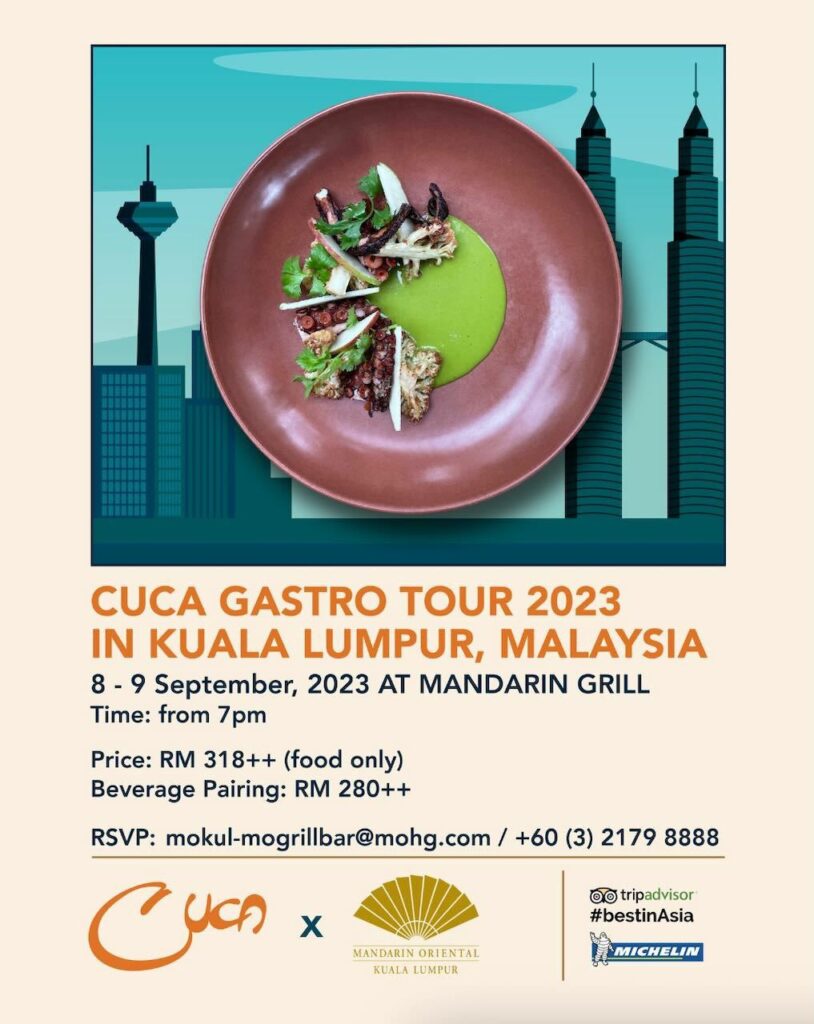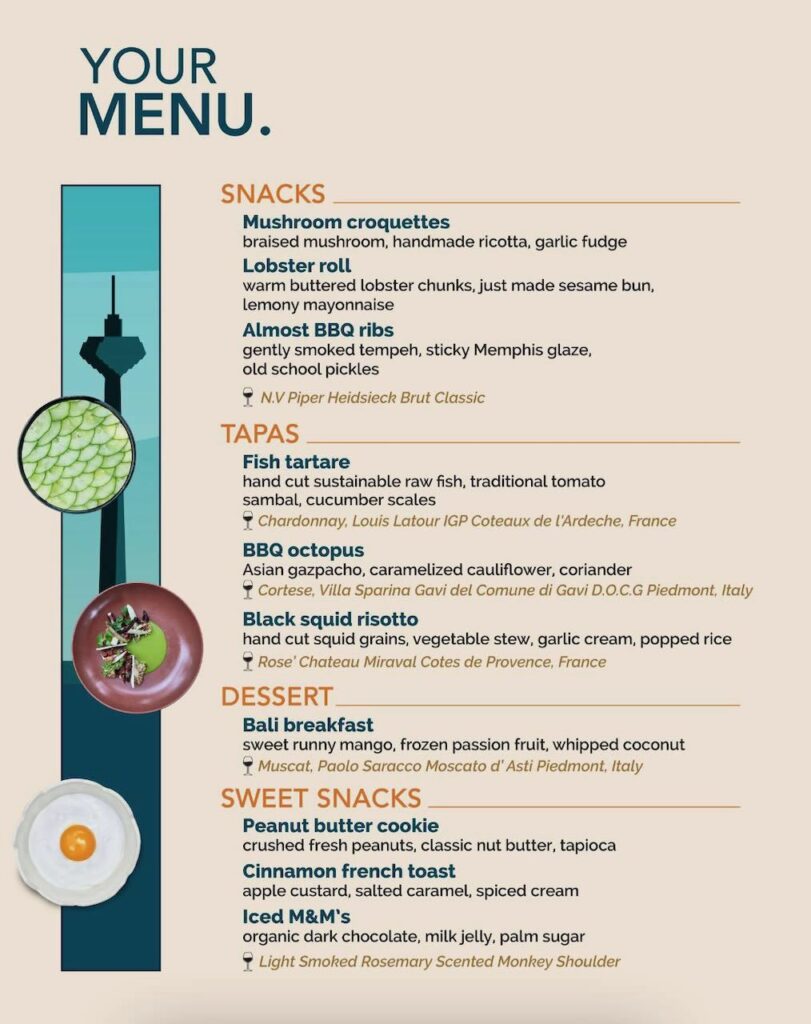 Mandarin Grill
Mandarin Oriental, Kuala Lumpur,
Kuala Lumpur City Centre, 50088, Malaysia
Find more about Cuca here, Mandarin Oriental here, and stay up-to-date on the latest happenings in KL's food and beverage scene here and here.