Cuca Restaurant Bali
Monica Tindall
Virginia Entizne and Kevin Cherkas direct chaos.
Like the notes of a jumbled song, the owners of Cuca Restaurant in Bali skillfully orchestrate parts to create a composition nothing short of a symphony. Guiding a young team of 130, spot handling leaks, fires, closures, no supplies, countless unusual guest requests – a single day in their lives would be enough content for an entire soap opera. However, as a guest, you'd never know it.
With vast global experience, this dynamic duo turns challenges into opportunities, and sees failures as a need to deconstruct systems. They speak highly of their staff, recognizing shortcomings while building on strengths. Harnessing the wild magic of Bali into something extraordinary, they ensure every guest leaves with an unforgettable experience.
It's this same ability to think outside of the box that designs an exciting menu filled with innovative tapas, cocktails and desserts. Using 100% Indonesian ingredients, the majority from the island of Bali itself, Chef Kevin designs menus supporting local farmers and artisans. Kevin has spent time in some magnificent kitchens over his career but has now gone on to own the kitchen other chefs aspire to spend time in. Anticipate an explosion of tropical flavours, balanced in texture and taste, all plated so that your camera is always going to eat first.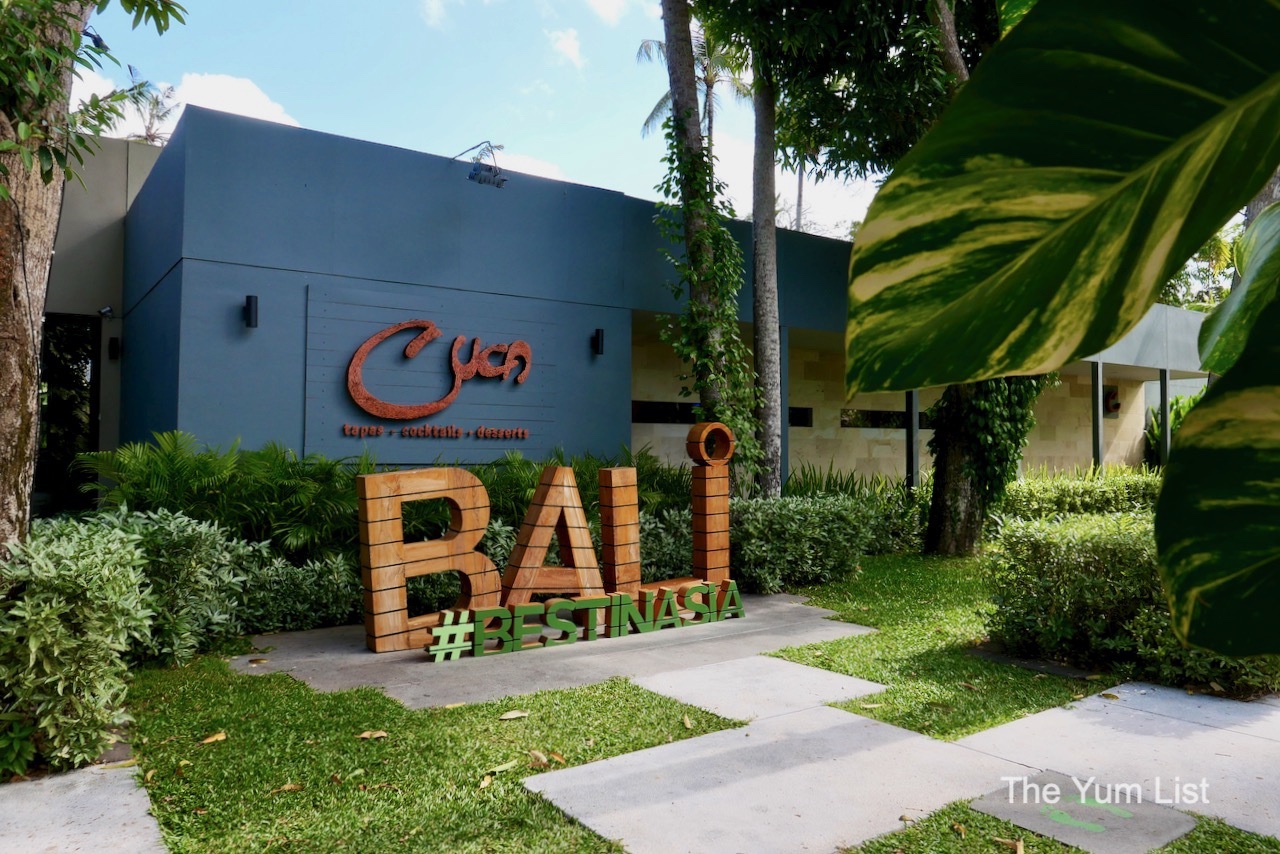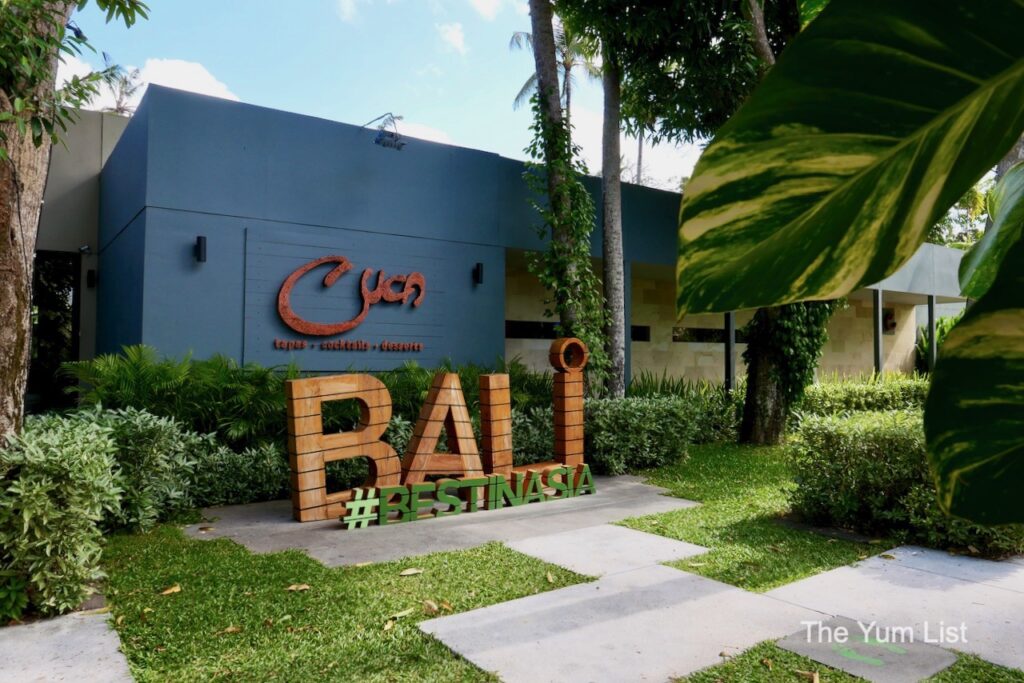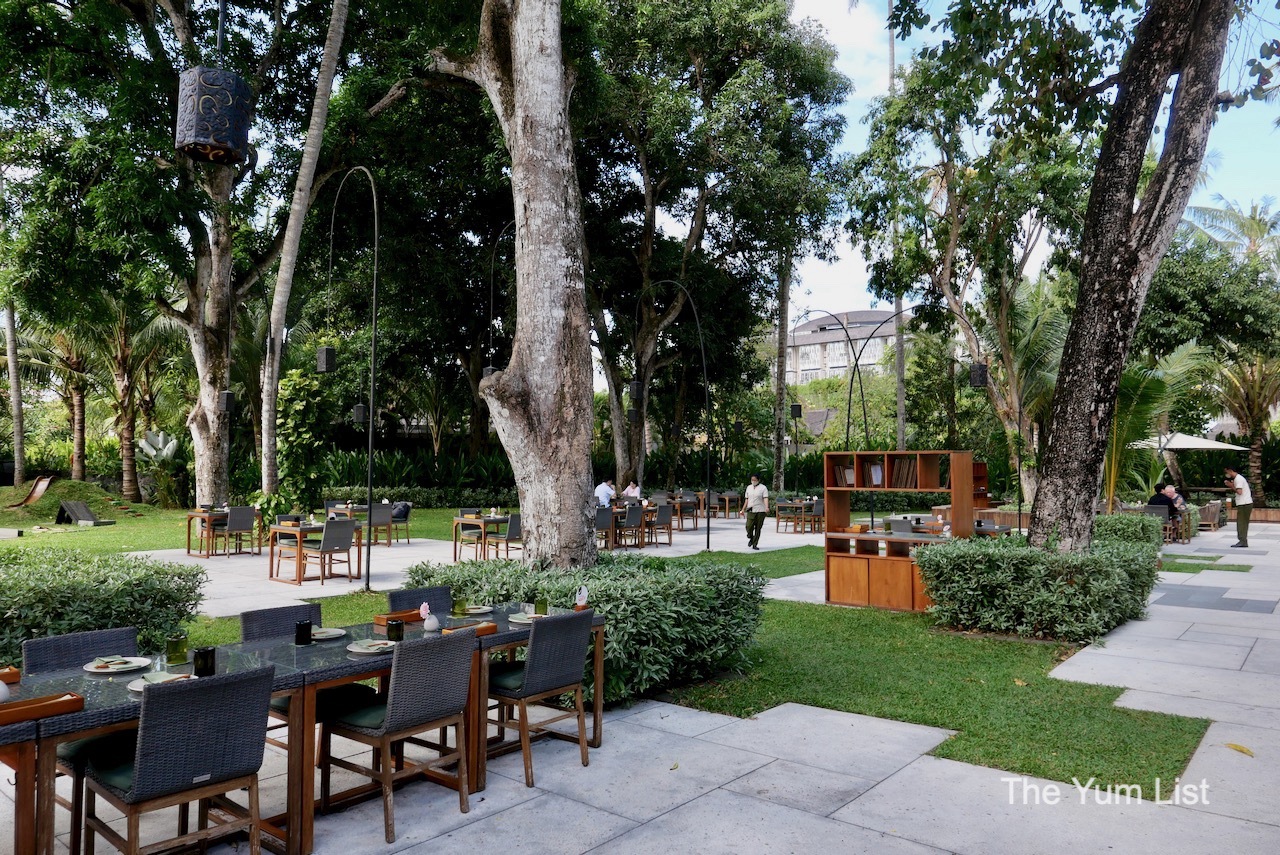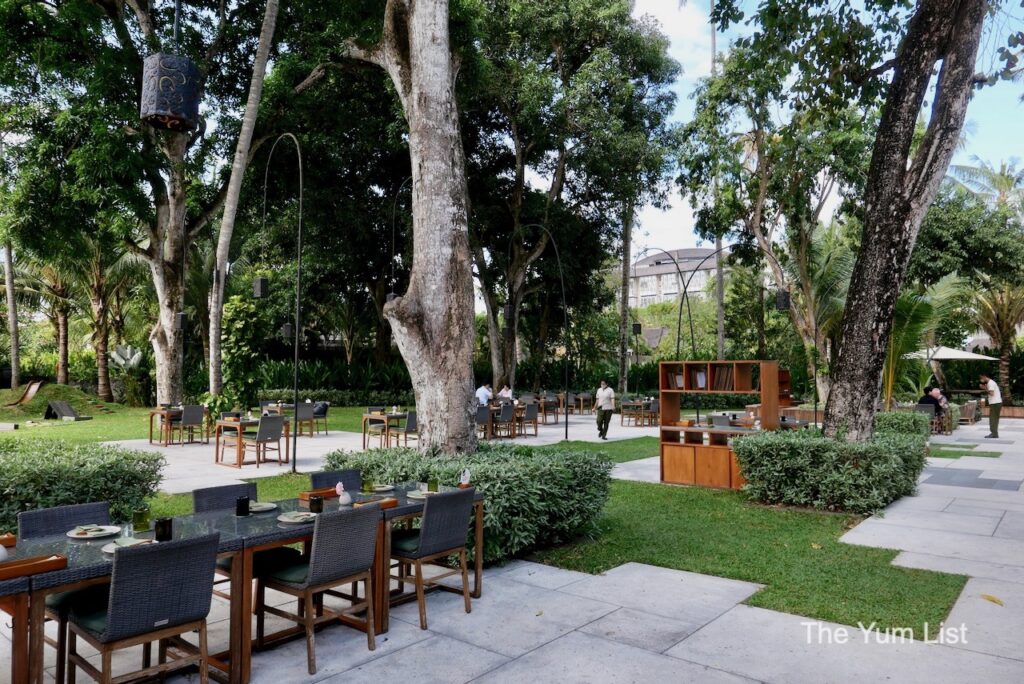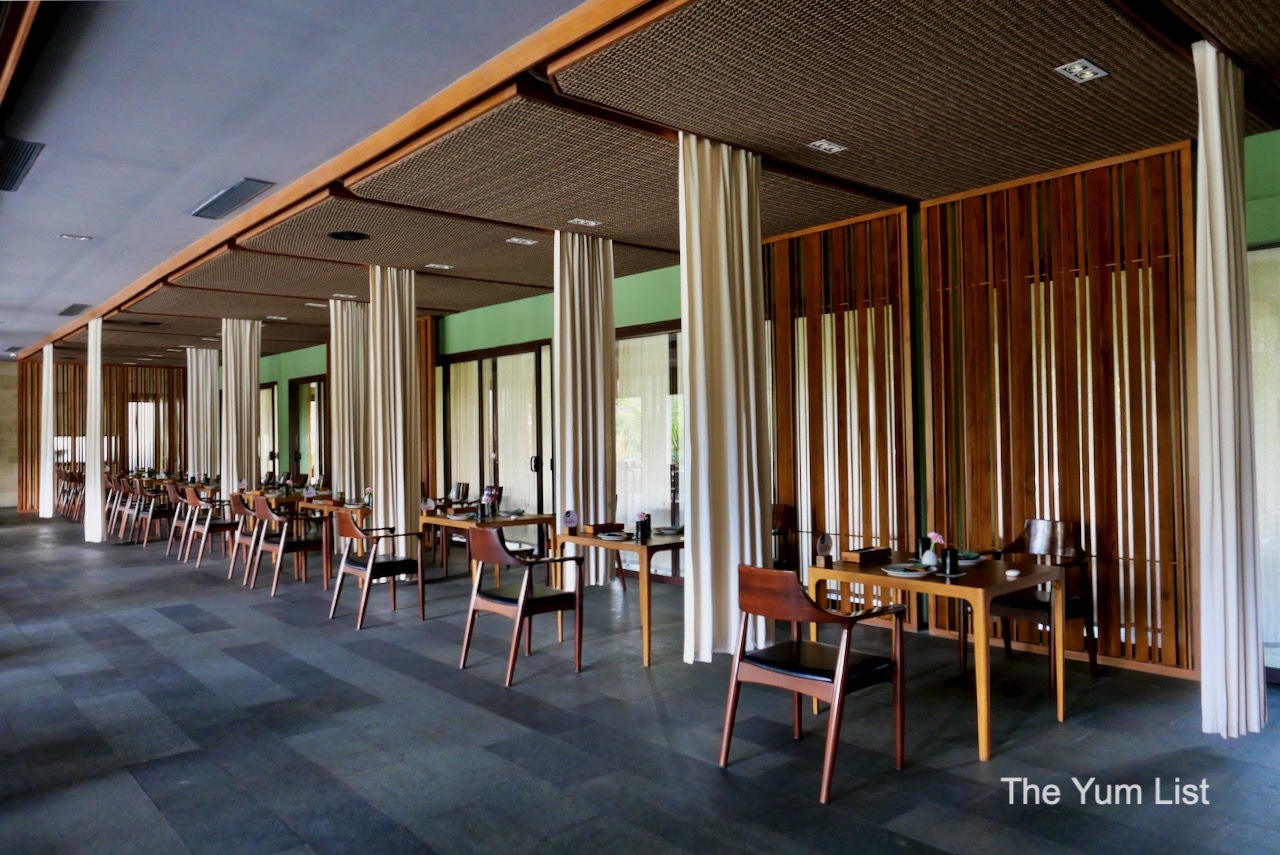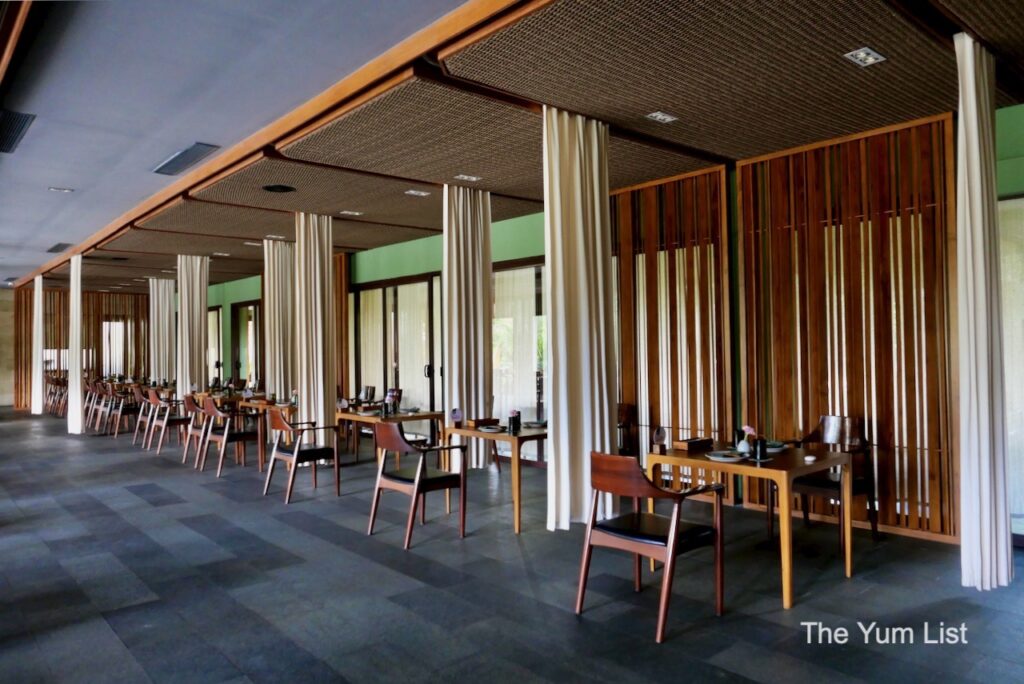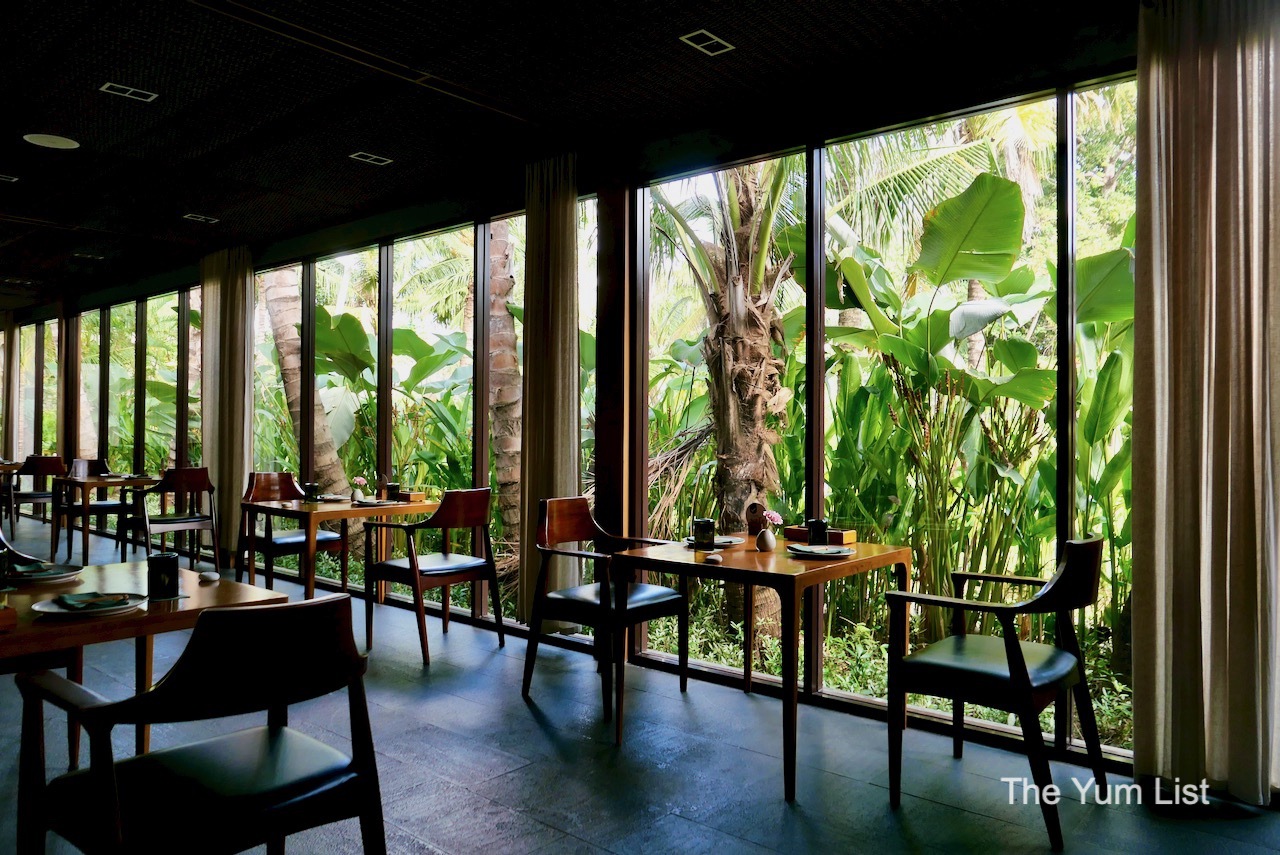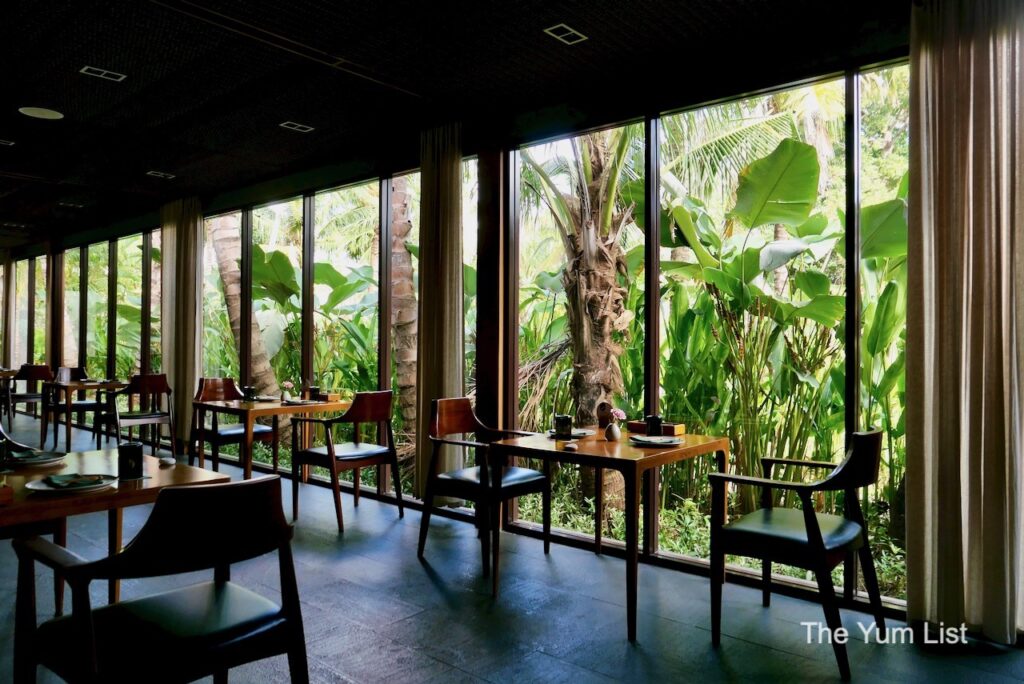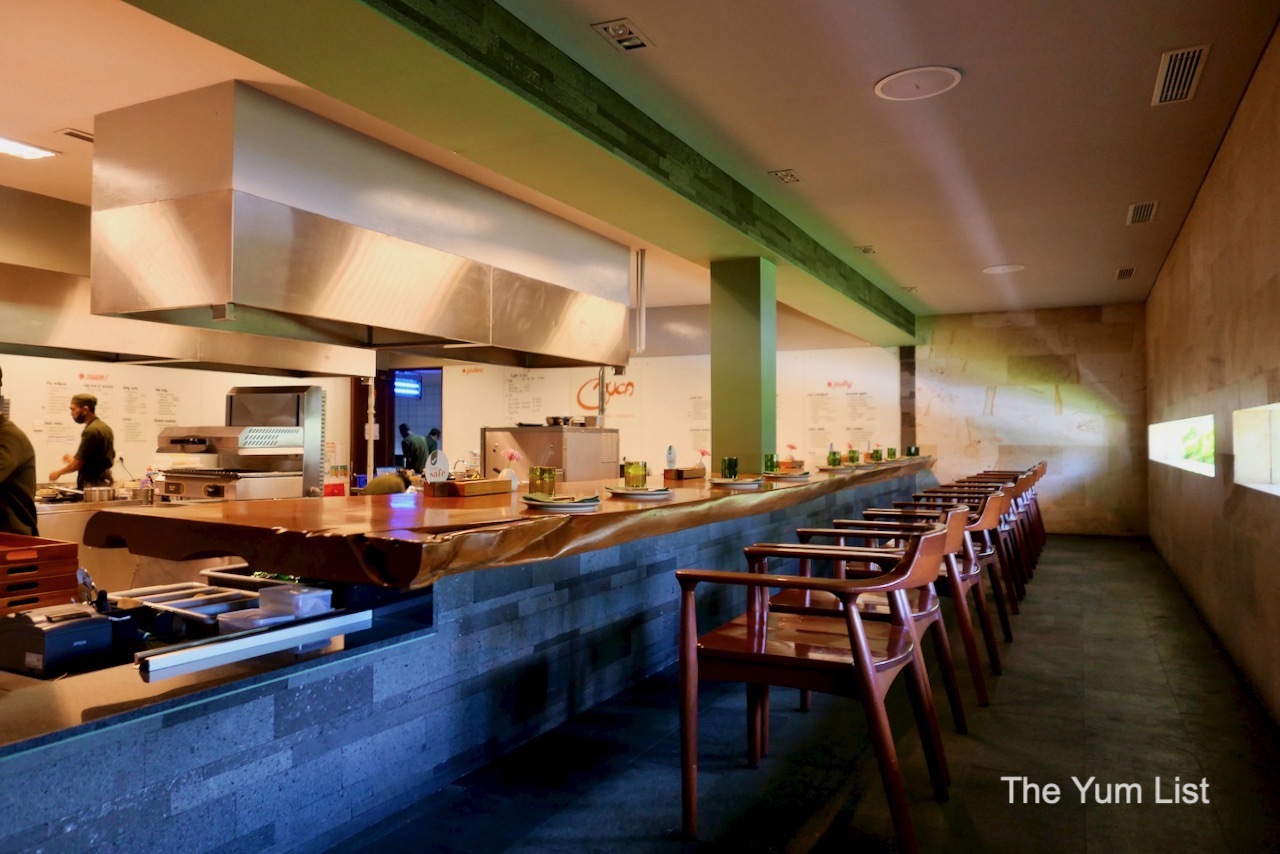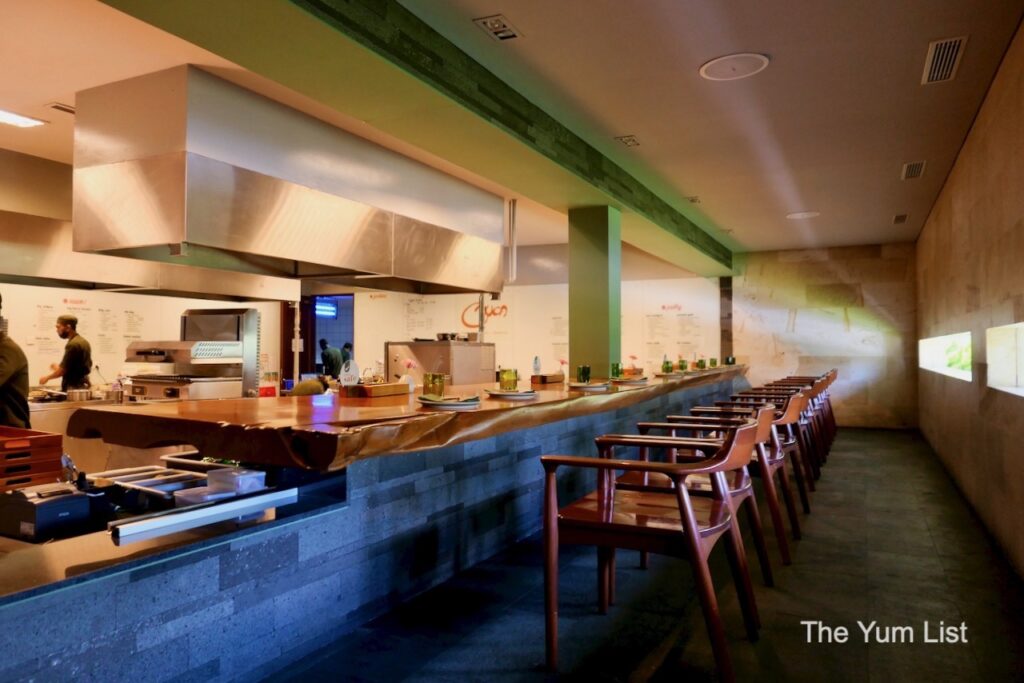 Cuca Restaurant Bali – Cocktails
Cuca is the first place I visit in Bali, literally, before I even check into my hotel. I head straight from the airport to my garden table. And, after spending as long getting through immigration as I did on my flight, I am ready for a cocktail. Cuca's selection is compact and pleasing, furnishing just enough for variety but not too much to overwhelm.
The Ginger Tonic (IDR 120) with homemade lemon soda, gin and ginger blossom nectar is a well-balanced, wonderfully refreshing drink. I might just have two (order this!). Later, I move on to the Coconut Ice (IDR 120), which is as equally refreshing but much sweeter. It reminds me of the childhood sweet coconut ice (I'm assuming Kevin remembers the same, hence the recipe). Frozen natural coconut water, white rum and a little edge gifted thanks to kaffir lime is rimmed with desiccated coconut.
Cuca's cocktails can also be made as mocktails reducing the prices from 130 or 120 to 75 or 70 IDR.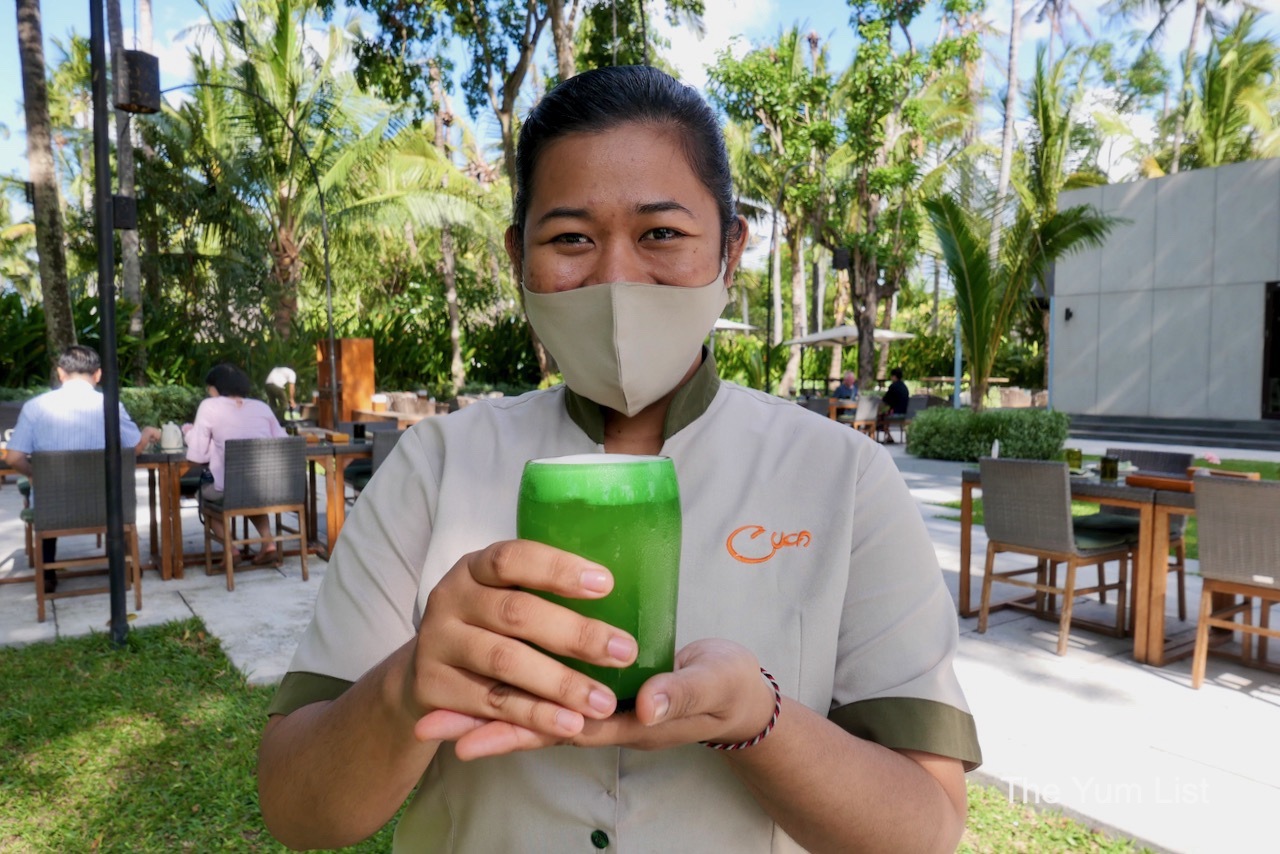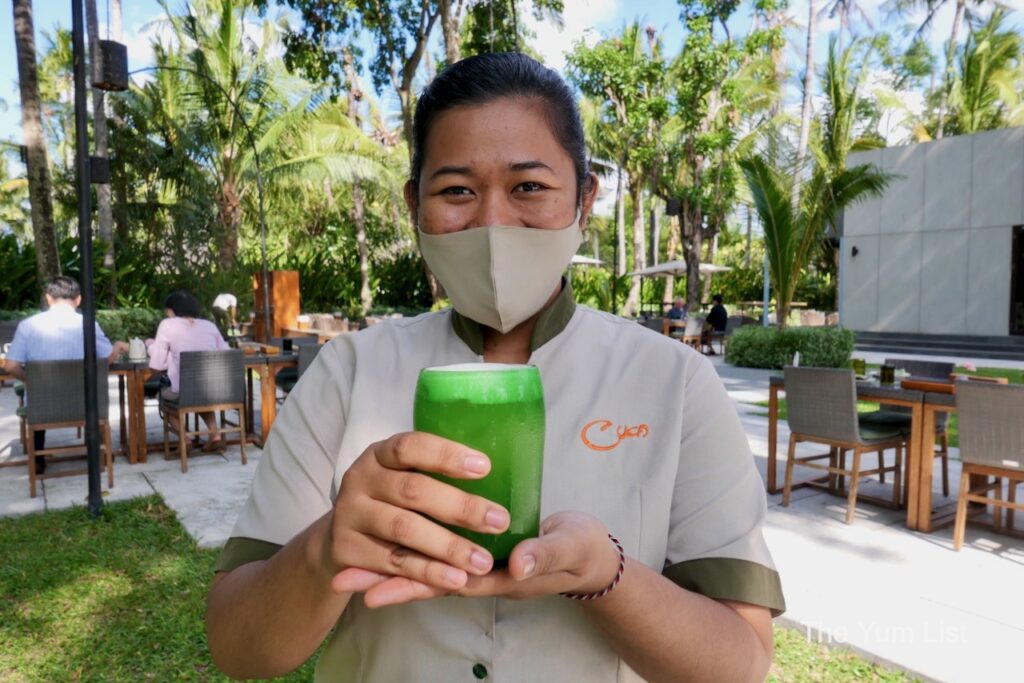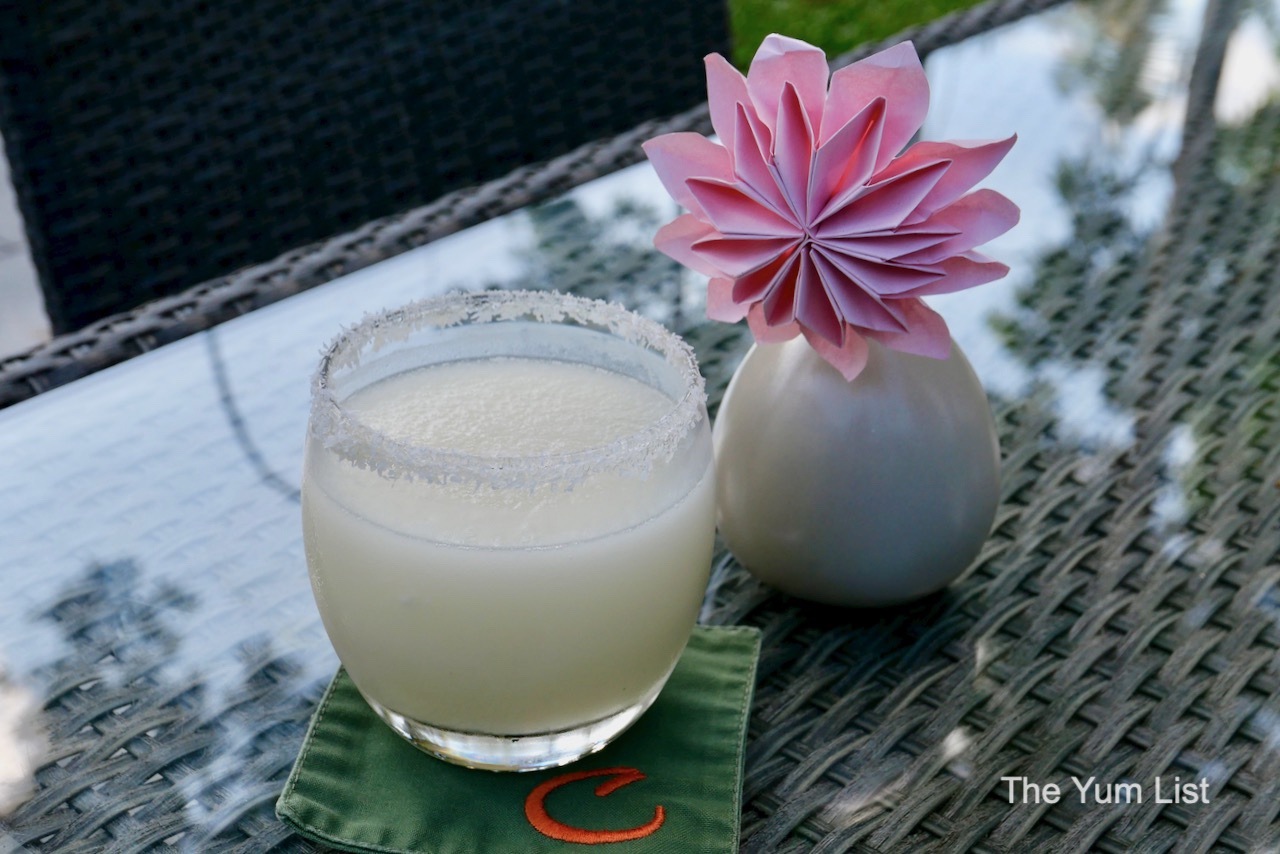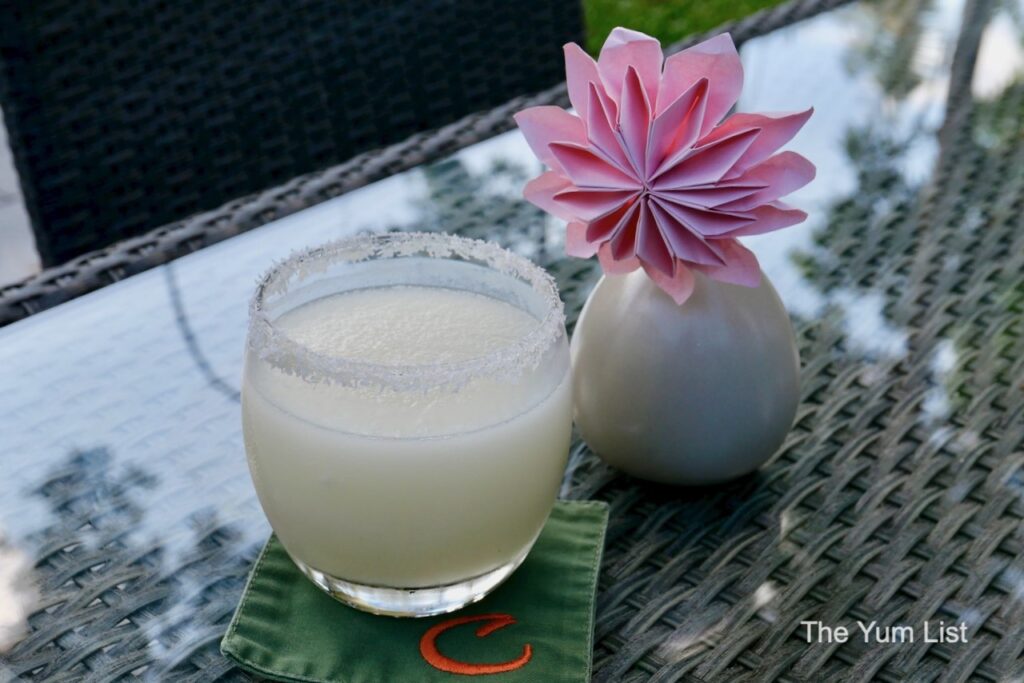 Cuca Restaurant Bali Food Menu
Cuca's food menu is divided into Harvested (plants), Hooked (from the sea) and Farmed (meat & poultry). Additionally, there's a dedicated Vegan and Vegetarian menu as well as options to leave choosing in the hands of the kitchen with a Chef's Tasting Meal.
Chef's Tasting Meal
It's always wise to listen to the chef, and as such, I leave the menu in his hands with the Chef's Tasting Menu (IDR 680K++). It's a full seven courses with a snack and Cuca Brew featuring local produce prepared using western techniques. For $45USD (around RM 200), it's a steal! You'd be mad to visit Bali and not dine here.
Welcome Snack
Guests are greeted with a welcome snack. Today it's cotton betutu – cotton candy wrapped with Balinese spices traditionally used to season Balinese spicy chicken. Nengah, my waitress, advises to enjoy it using fingers and all in one bite. It has the texture of fairy floss but the flavours of Bali. It's magic.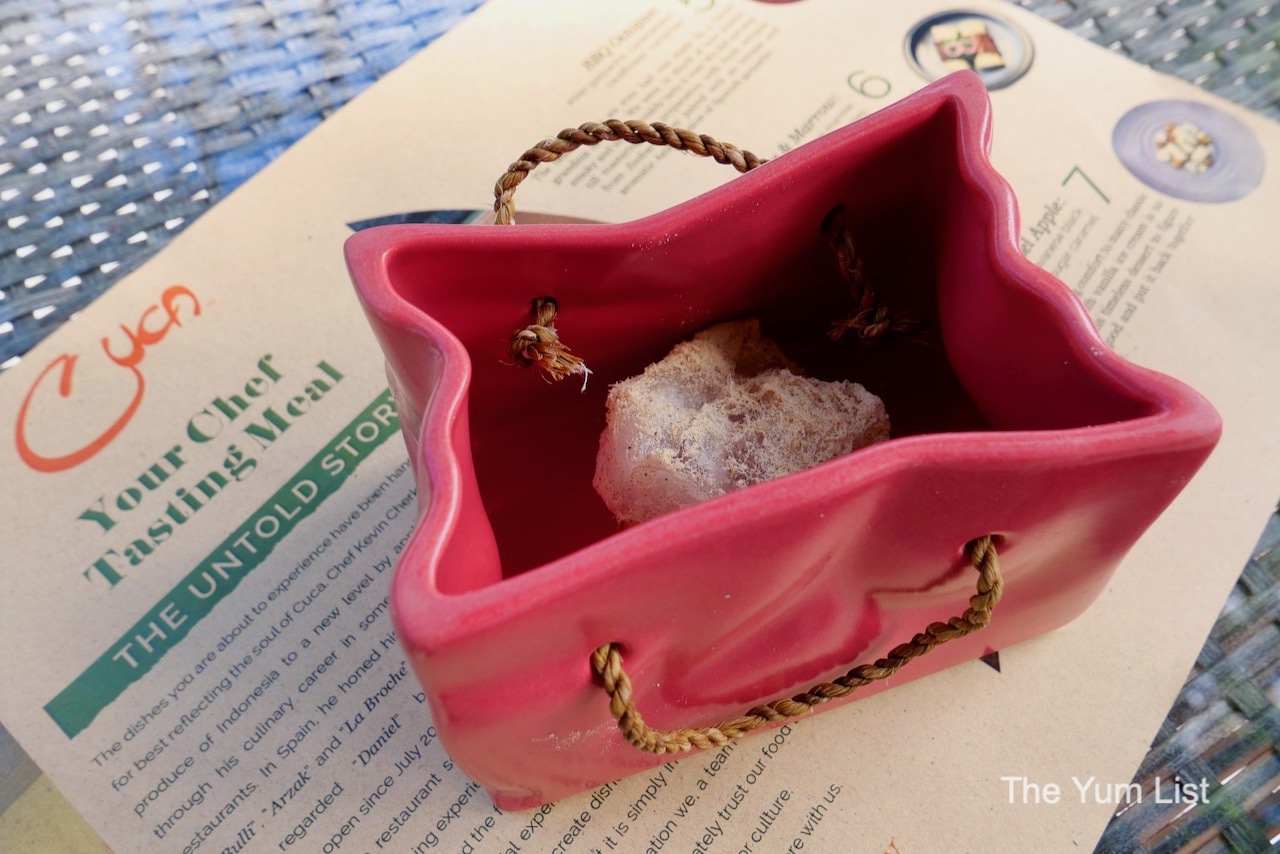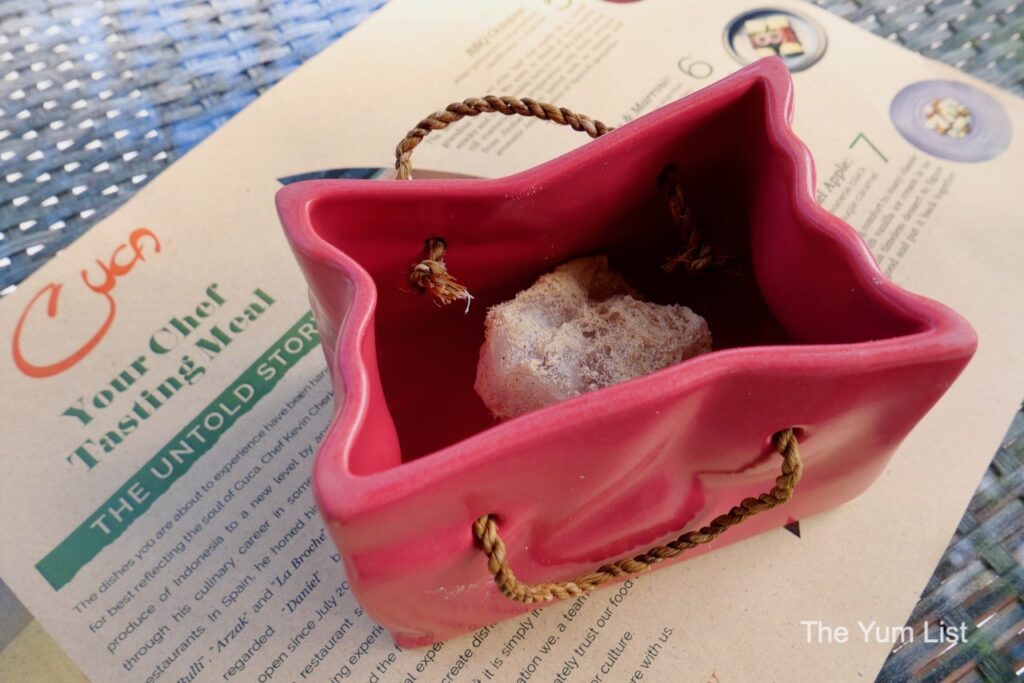 Baked Scallop
I am full of praise from the first course. The baked Lombok scallop with mashed cauliflower and toasted butter crust opens the palate. It fills the mouth with a buttery desire for more.
For heat lovers, the Cuca team make their own fermented chilli sauce. Honestly, I don't think it's needed in a single recipe, but I do know friends (you know who you are) who can't resist adding some extra punch to their meals. This is the only way to do it. The sauce offers heat and flavour at the same time. It's darn good.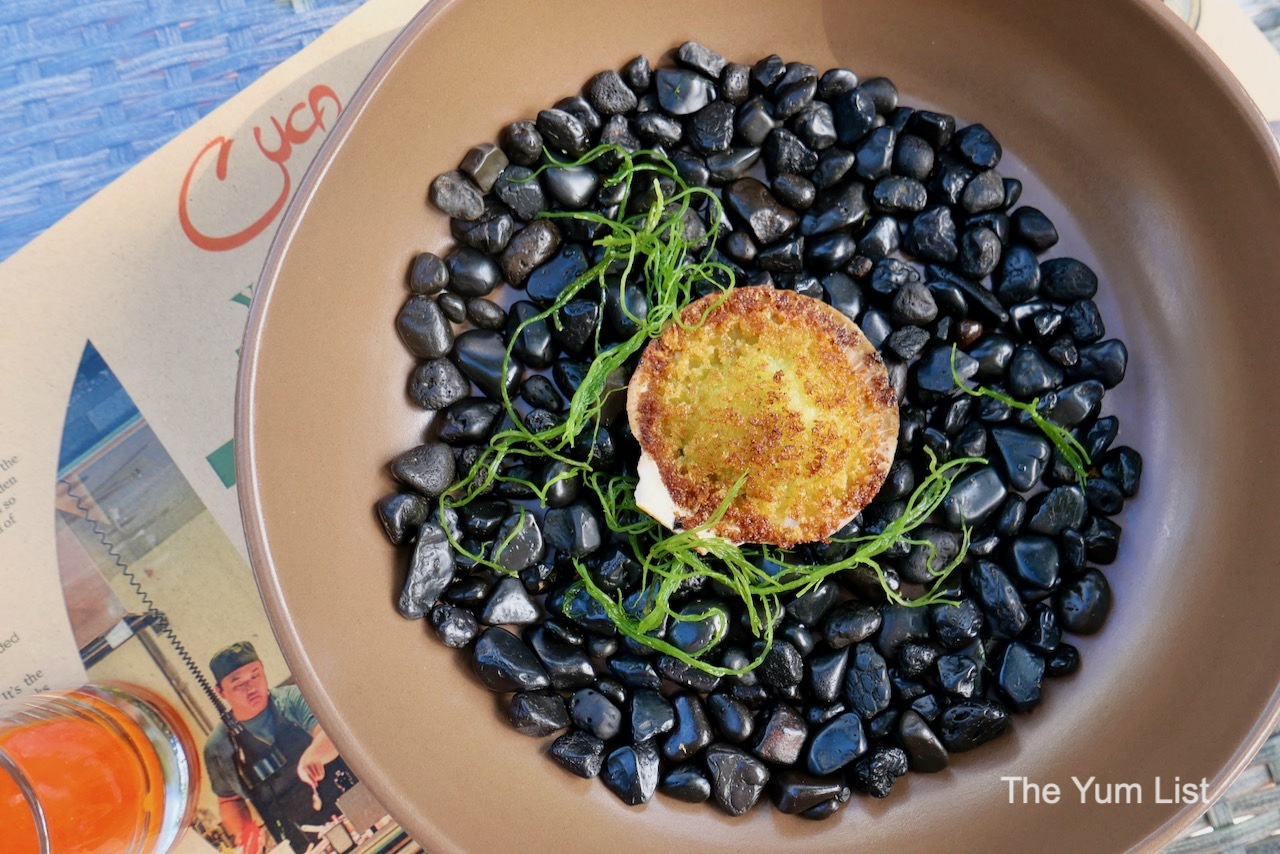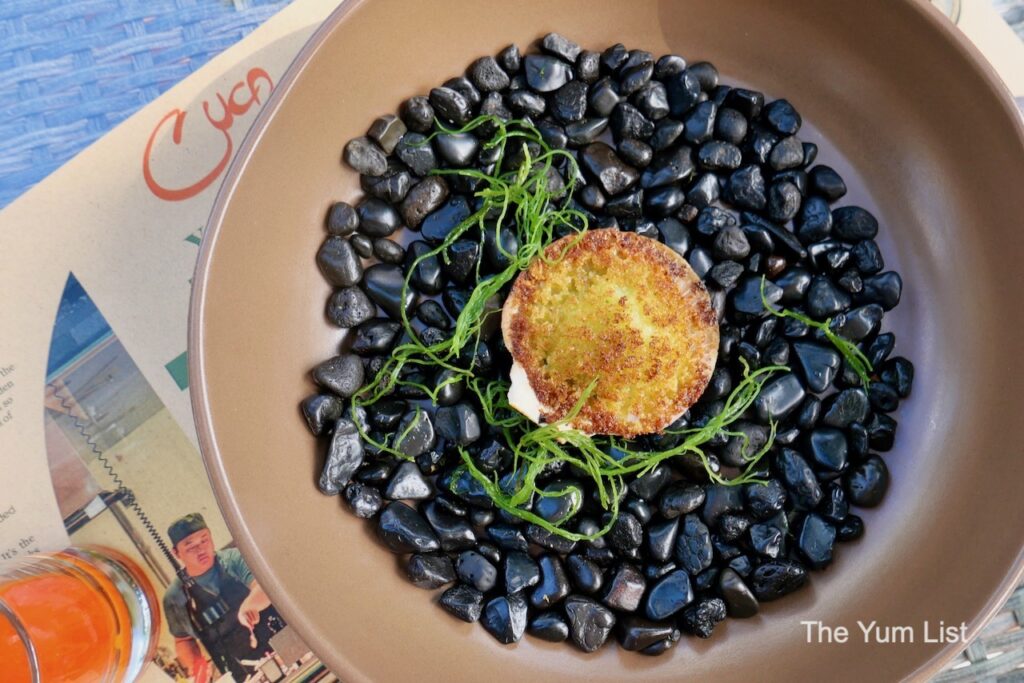 Chilli Satay
A fresh green and cooked red chilli are delivered in the next course. The waiter advises to only eat the red one. It's actually been stuffed with spiced chicken, freshly shredded coconut and lemongrass. The sweetness of the roasted pepper sits flawlessly with the spice and richness of the filling. Yum!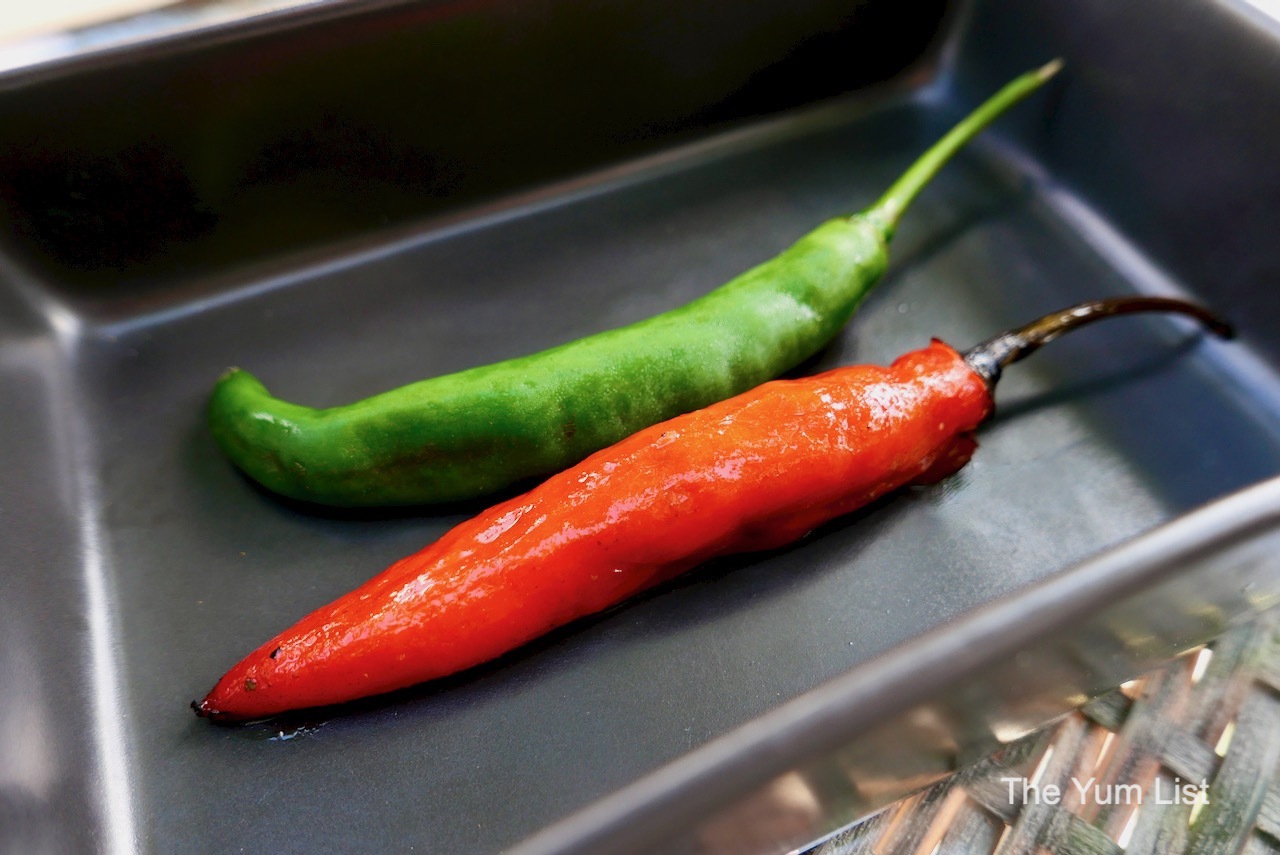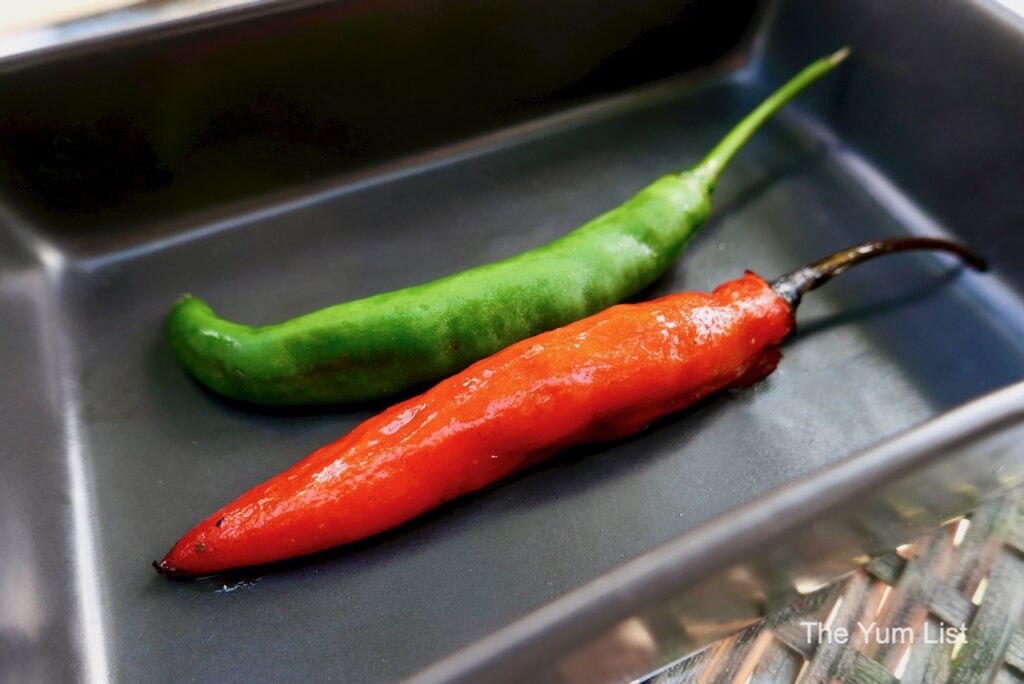 Roasted Pork Bun
The roasted pork bun looks like a fluffy taco or fancy bao. The soft white pancake bun is encrusted with a zucchini slice and stuffed with sweet glazed barbecue pork. Pickled cabbage, coriander and sunflower seeds break up the richness of the pig. Before seating, I was considering ordering the vegan menu, but this makes me so glad I didn't.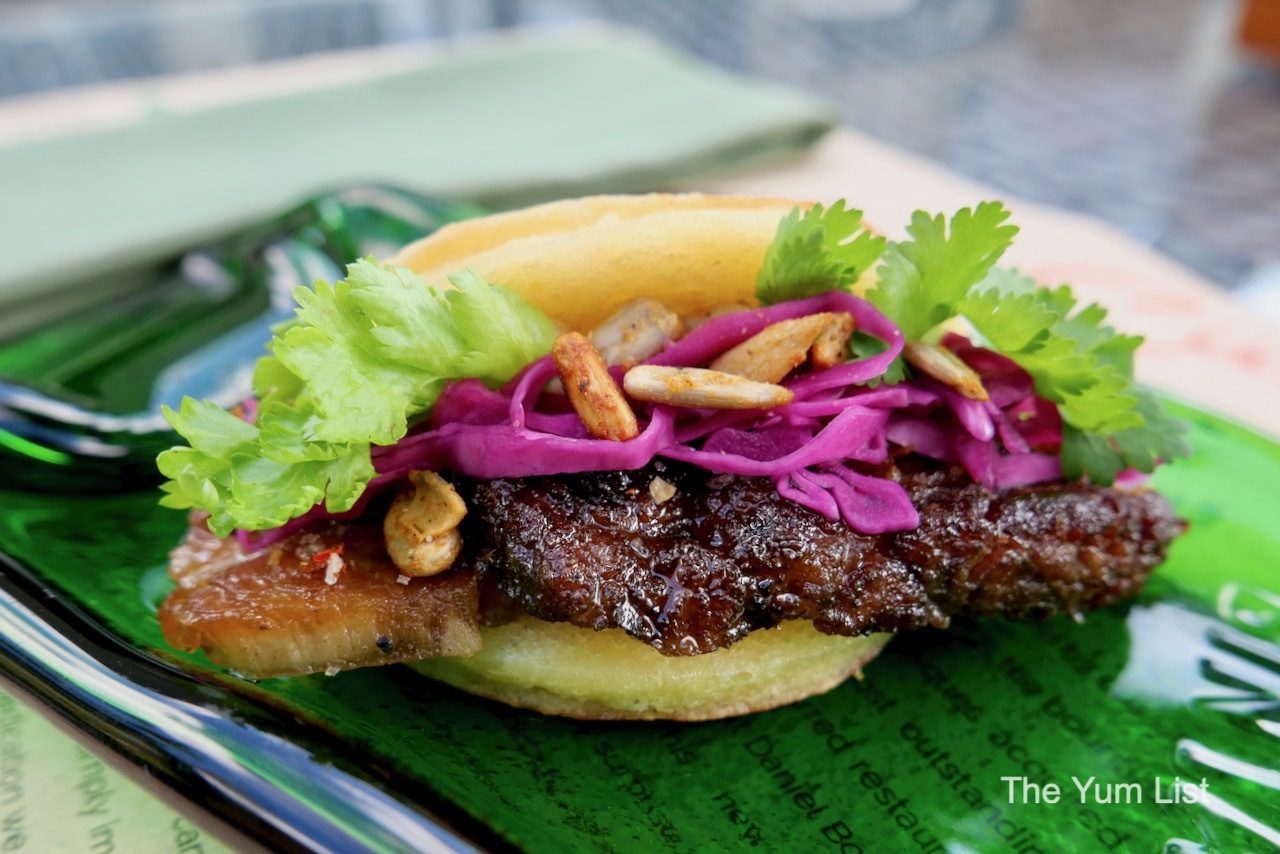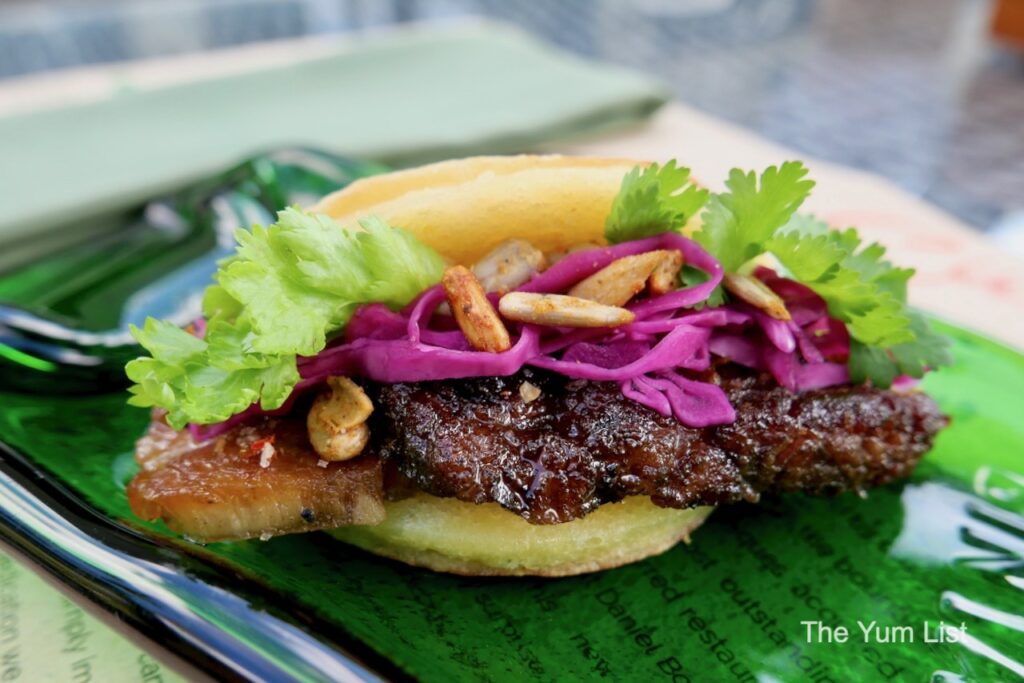 Smoked Butterfish
Smoking is a traditional form of preserving fish and imparts a delicious thread of ash in the following butterfish course. Nengah again advises that it's best to take a little slice of everything in one mouthful. I do like to first explore the individual components, though. The fish is smooth, smokey and buttery as expected. At the same time, the beetroot yoghurt balances earthiness with acidity, topped with zucchini pickles and is exceptionally aerated. Lastly, the parsley crumbs add crunch and a savoury element. Of course, it's only once you put them all in your mouth that you get the full experience. It's wonderful.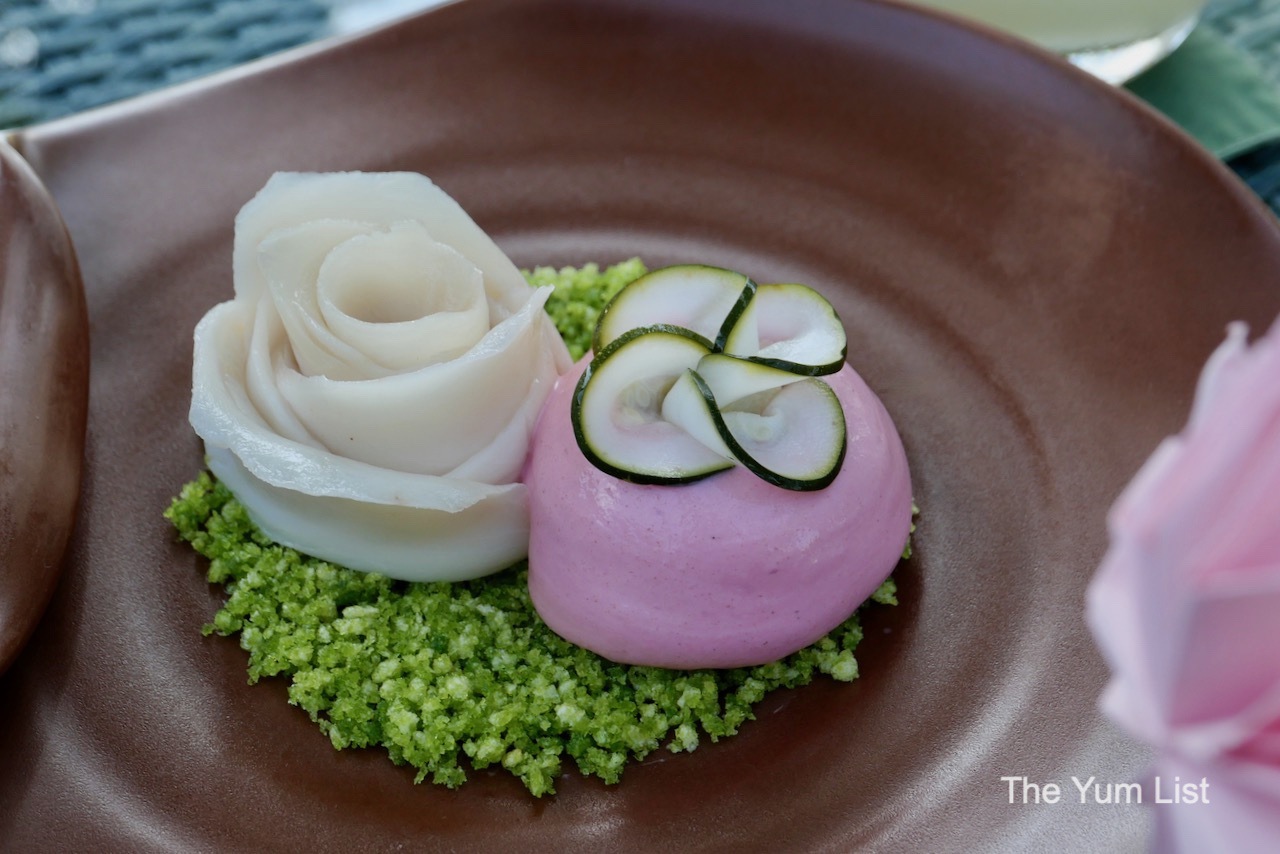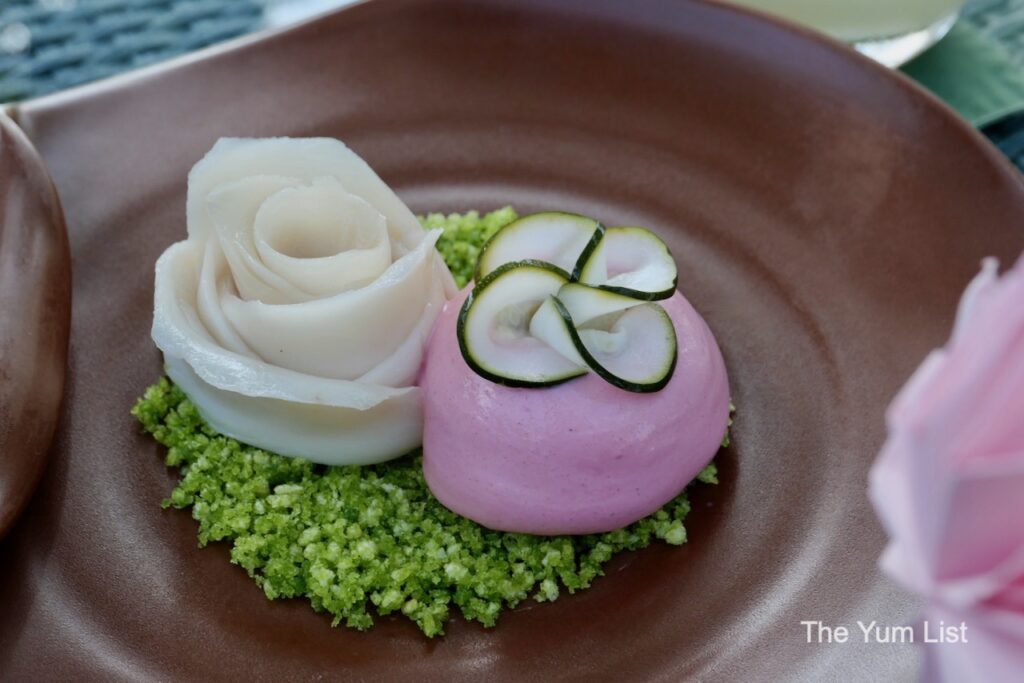 BBQ Octopus
Octopus is a dish I remember from Cuca's early days. I'm glad to see a version of it remaining on the menu. Kevin and Virginia were inspired by a Greek grandma on the island of Crete and her superbly smoky and tender preparation. With goals set high, they didn't stop until they had replicated the memory using fresh octopus from Jimbaran Bay. It's paired with an intense, aromatic Asian version of Spanish gazpacho. I haven't tried grandma's version, but I'm ready to place my bets on Cuca.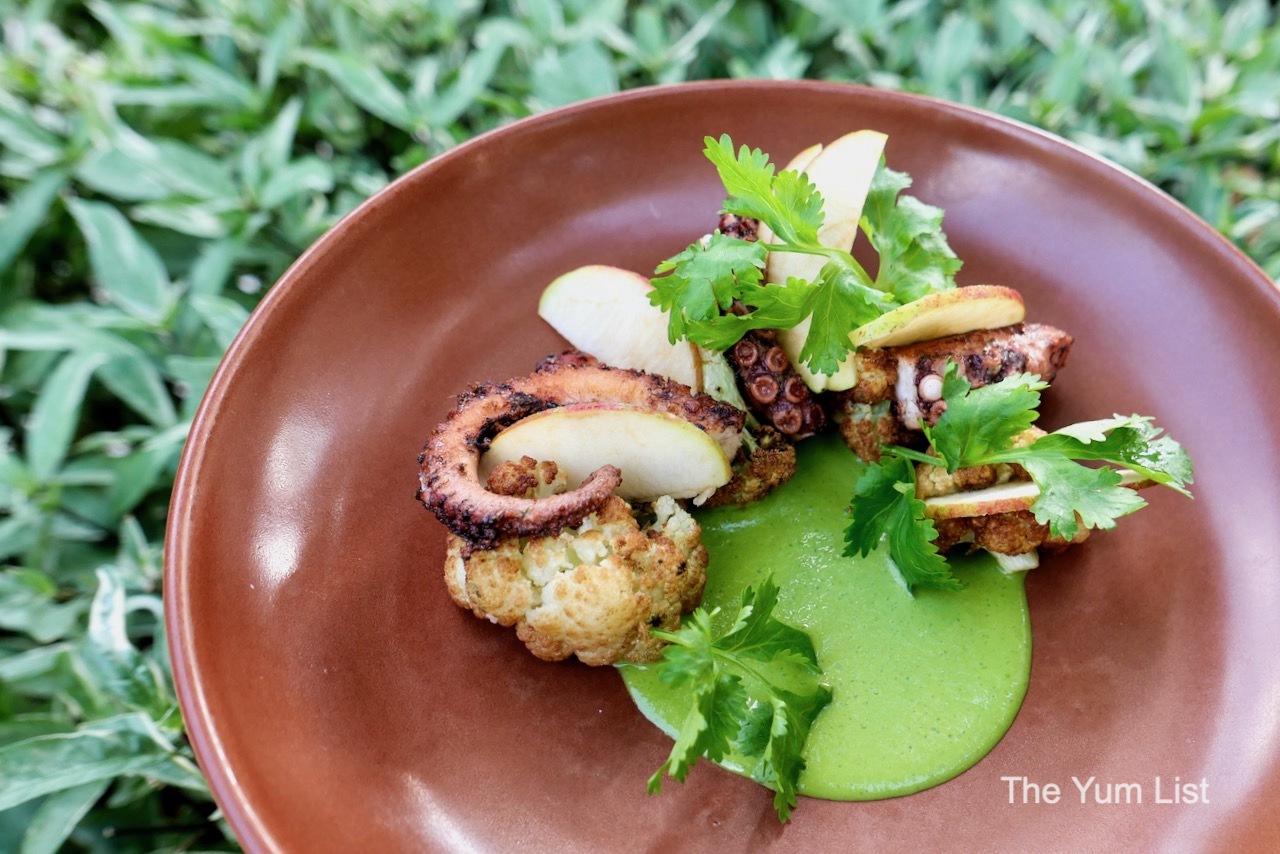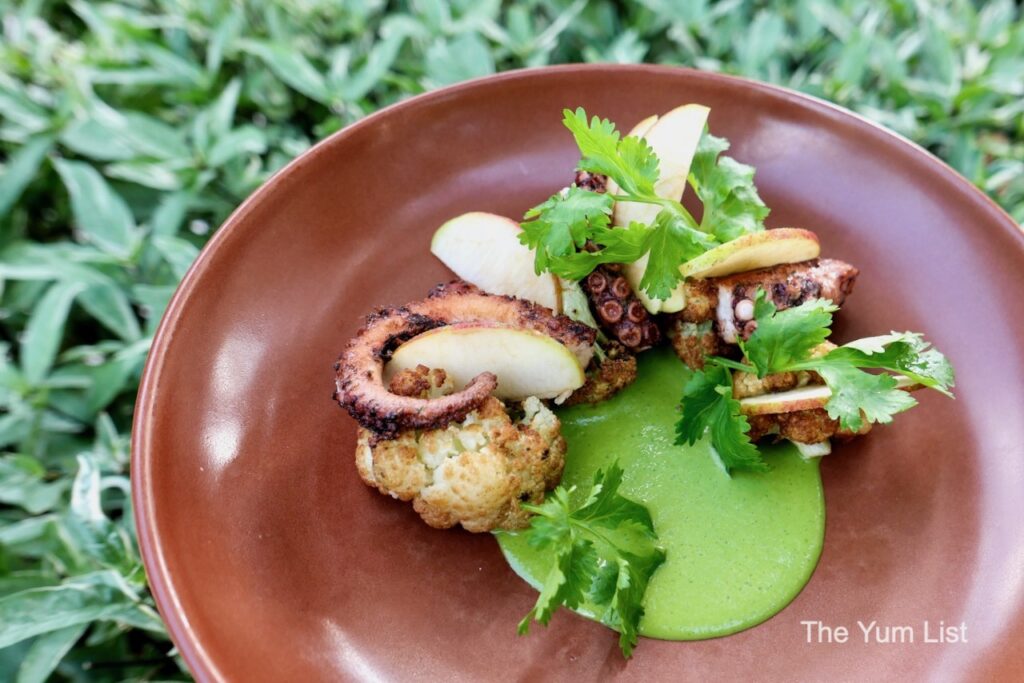 Beef Bone & Marrow
One of the most recently introduced items to the menu is beef bone and marrow. The Cuca team describe it as "cavemen comfort." Slow-fired grilled beef with bone marrow and garlic rice dressed in parsley bring the savoury dishes to their climax. The plates have been organically increasing in intensity and size, and with this final main, we're guaranteed not to leave hungry.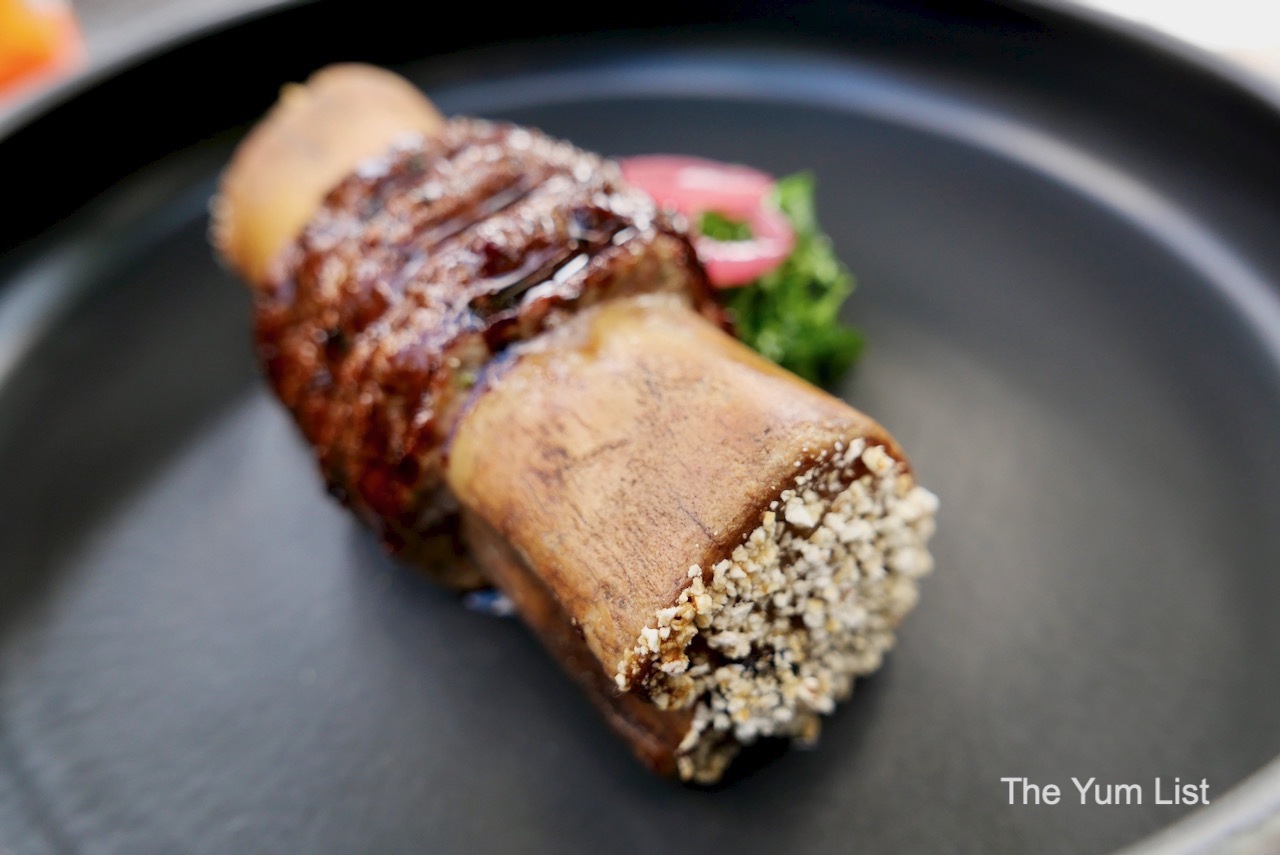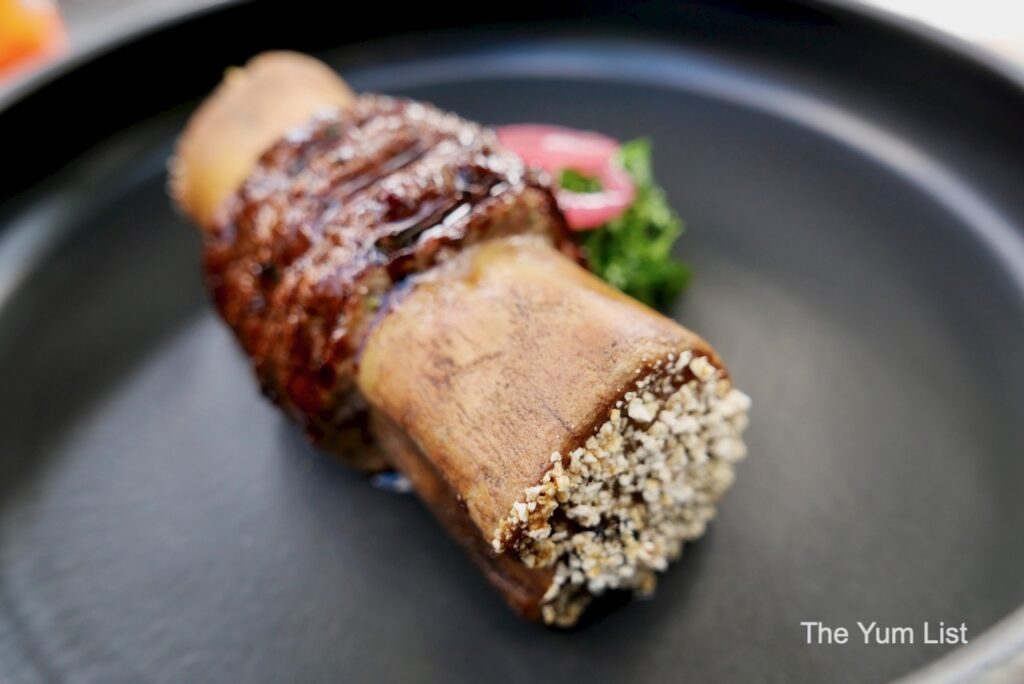 Caramel Apple
Lastly, slow-baked apples with Javanese black pepper ice cream and palm sugar caramel conclude the meal. Basically, it's a deconstructed apple pie, guaranteed to bring new meaning to the classic. Imagine the humbling temperatures of warm pie contrasted with cold ice cream, a hint of local spice enlivening the whole profile, and a miscellany of textures, and you have Cuca's caramel apple.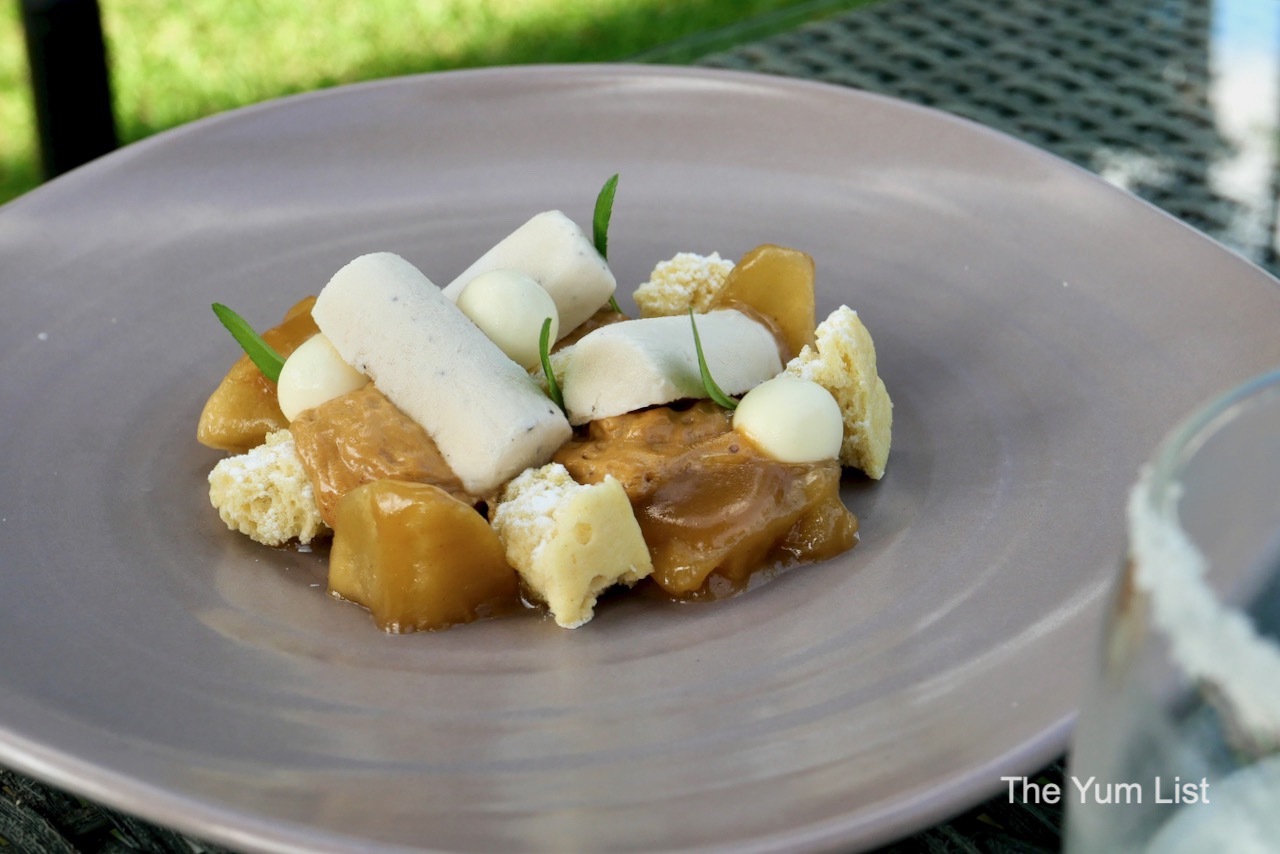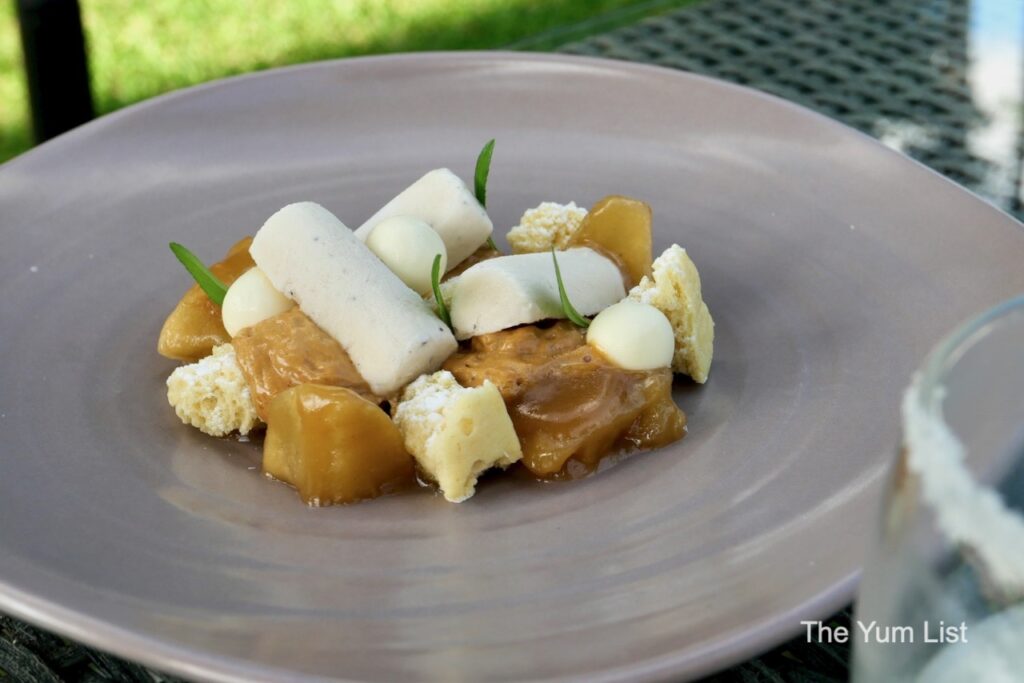 Digestive
But wait, there's more! The seven-course Chef's Tasting Menu winds up with a small bottle of Cuca Brew. Arak Bali infused with pineapple and rosemary is designed to be shaken in the bottle and then poured into the ice-filled glass. It's soft, sweet and herbaceous, a delicious ending to a fabulous meal.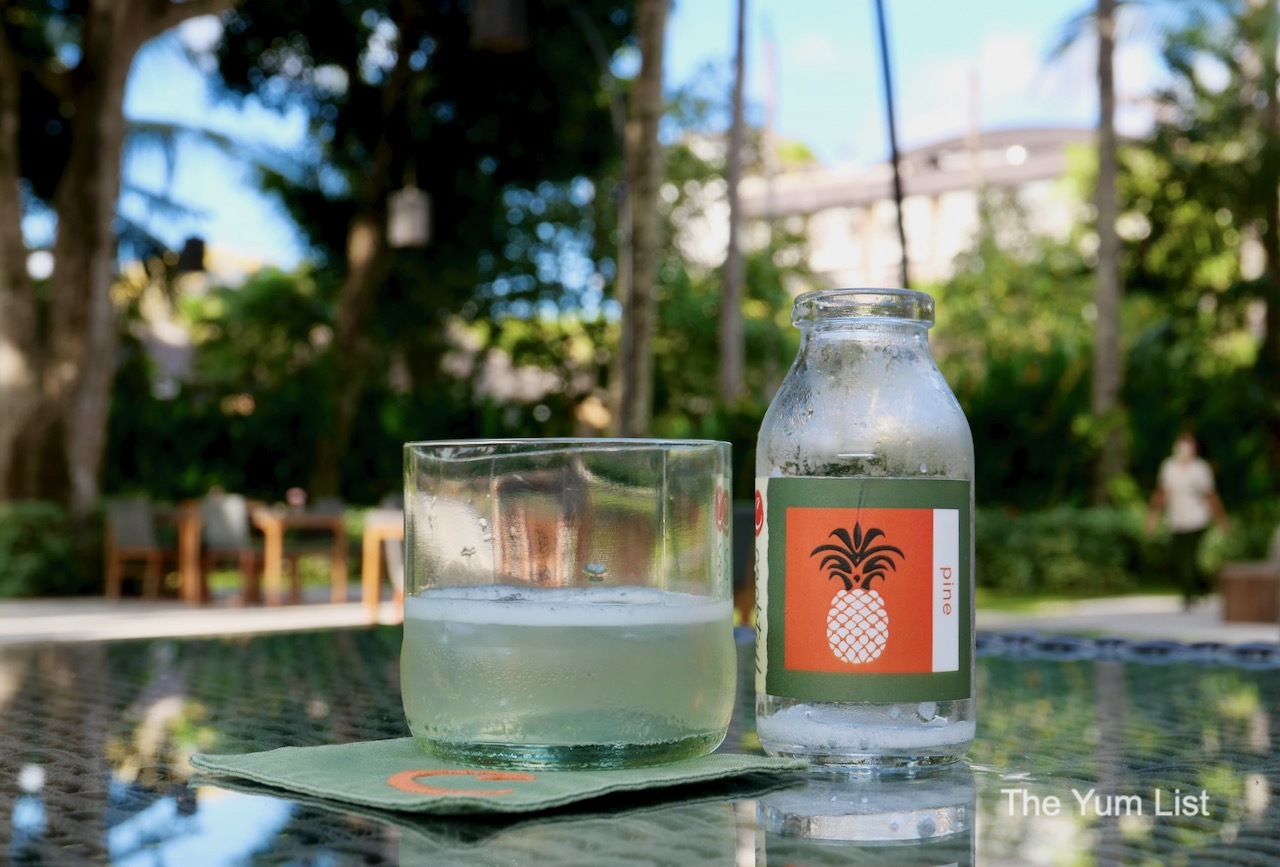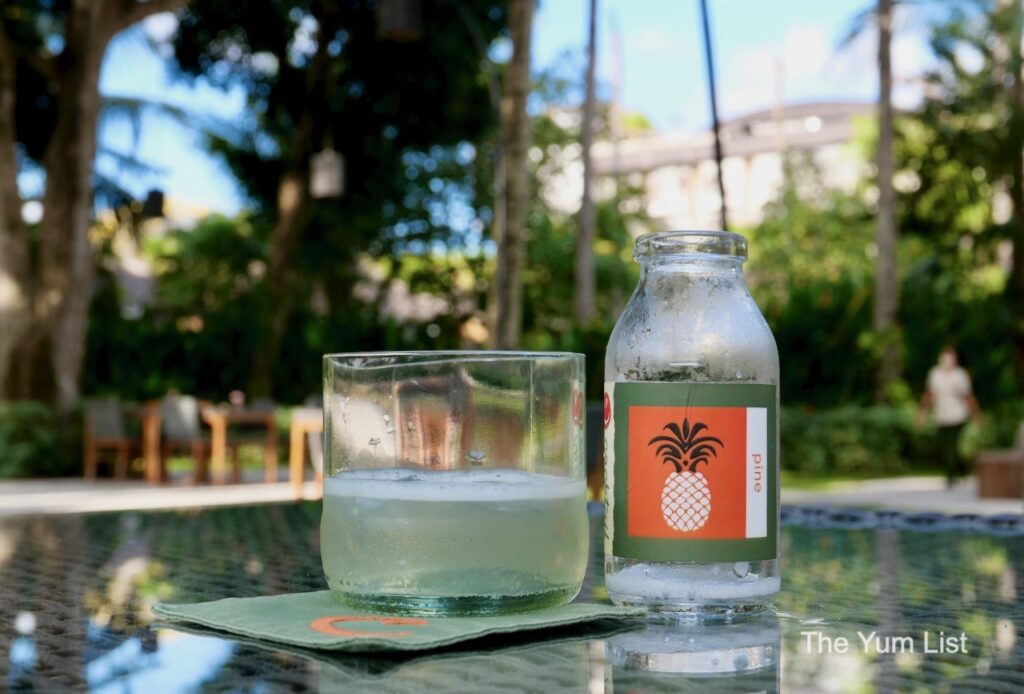 Cuca Restaurant Bali
Smartly opening from noon until midnight daily, holidaymakers need not worry about closures or specific lunch or dinner hours. Dine at will. However, do be forewarned to make a reservation. With borders reopened, Cuca is teeming with life. Visitors from around the world are flooding their favourite restaurant, reliving memories once made but never forgotten in Bali.
Reasons to visit Cuca Restaurant Bali: a beautiful restaurant inside, outside and everything in between; the garden setting is charming and fresh while a seat at the kitchen bar is for lovers of cooking excitement; excellent vegan and vegetarian options; order the Chef's Tasting Menu to take the pain out of choosing and a steal for a tasting menu of this quality; a MUST if you have the opportunity to visit Bali.
Cuca Restaurant Bali
Jalan Yoga Perkanthi, Jimbaran 80364
Bali, Indonesia
www.cucabali.com
+62 81236870486
[email protected]
Cuca Restaurant Bali Opening Hours
Daily from 12 noon – 12 midnight
Find more gourmet travel recommendations for Bali here and stay up-to-date with our latest gourmet travel finds here and here.