Siddùra – In Pursuit of Excellence
Monica Tindall
Wine has been part of the Sardinian culture for as long as people have inhabited the land. Siddùra, located on the outskirts of the medieval village of Luogosanto, serves to renew this time-honoured tradition. Paying tribute to the historical dimensions of Sardinian life, Siddùra strives to create "something unique and extraordinary of these ancient roots."
The team at Siddùra holds nature in great respect, harnessing the gifts of the warm Mediterranean sun and bounty from the soil in a "commitment to uncompromising quality." As such, the terroir is vitally important in gifting Siddùra wines their uniqueness.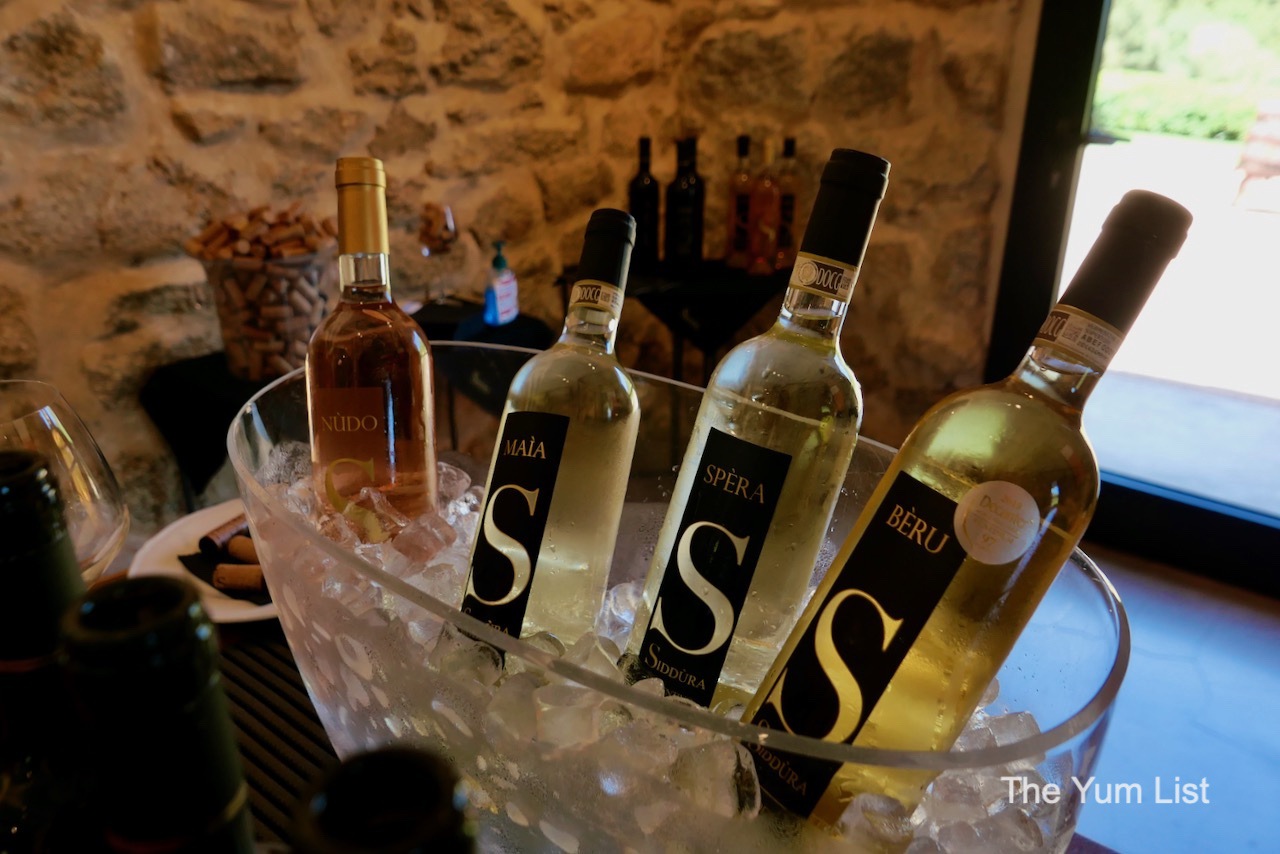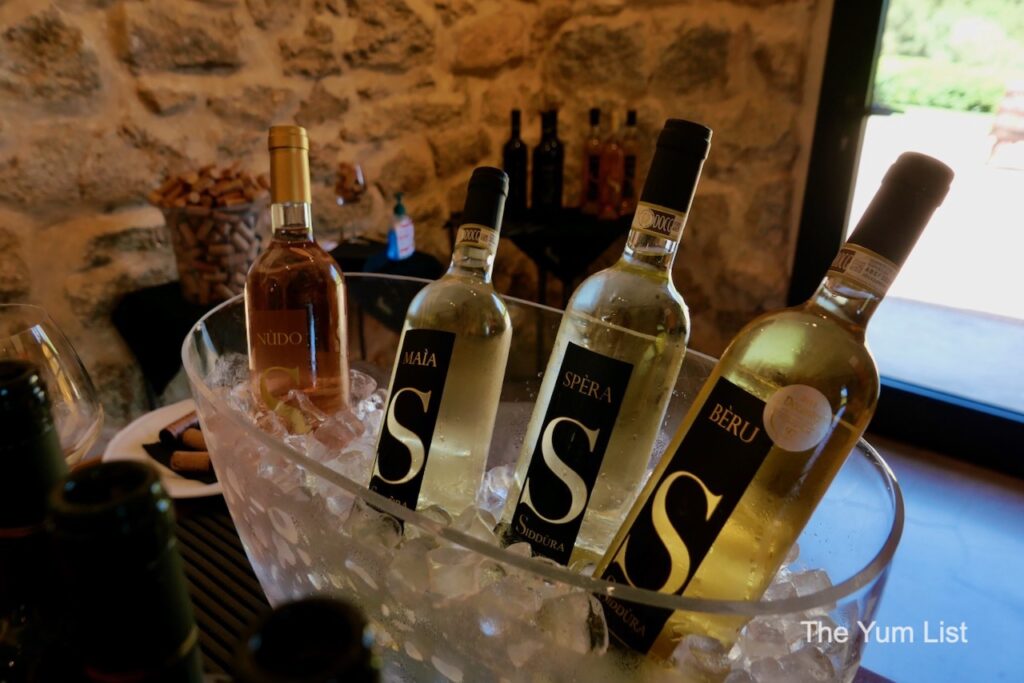 Siddùra Location
Siddùra is at home in Gallura, characterized by jagged peaks, rocky cliffs, cork forests and some of the most famous and spectacular coastlines in the world.
Jet-setters are bound to know the world-renowned tourist destination of Costa Smeralda. Striking granite outcrops and a rugged coastline dropping down to crystal clear water and tiny islands draw the crowds in throngs in the summer. On the northeast coast, it's where the rich and famous holiday, shop and dine.
Inland from the coast, cork production is a primary industry, and here too, you find small ancient villages. Luogosanto is the closest to Siddùra, a small medieval town with a population of 2000. At 320 metres above sea level and at the foot of Monti Ghjuanni, it's considered the heart of Gallura.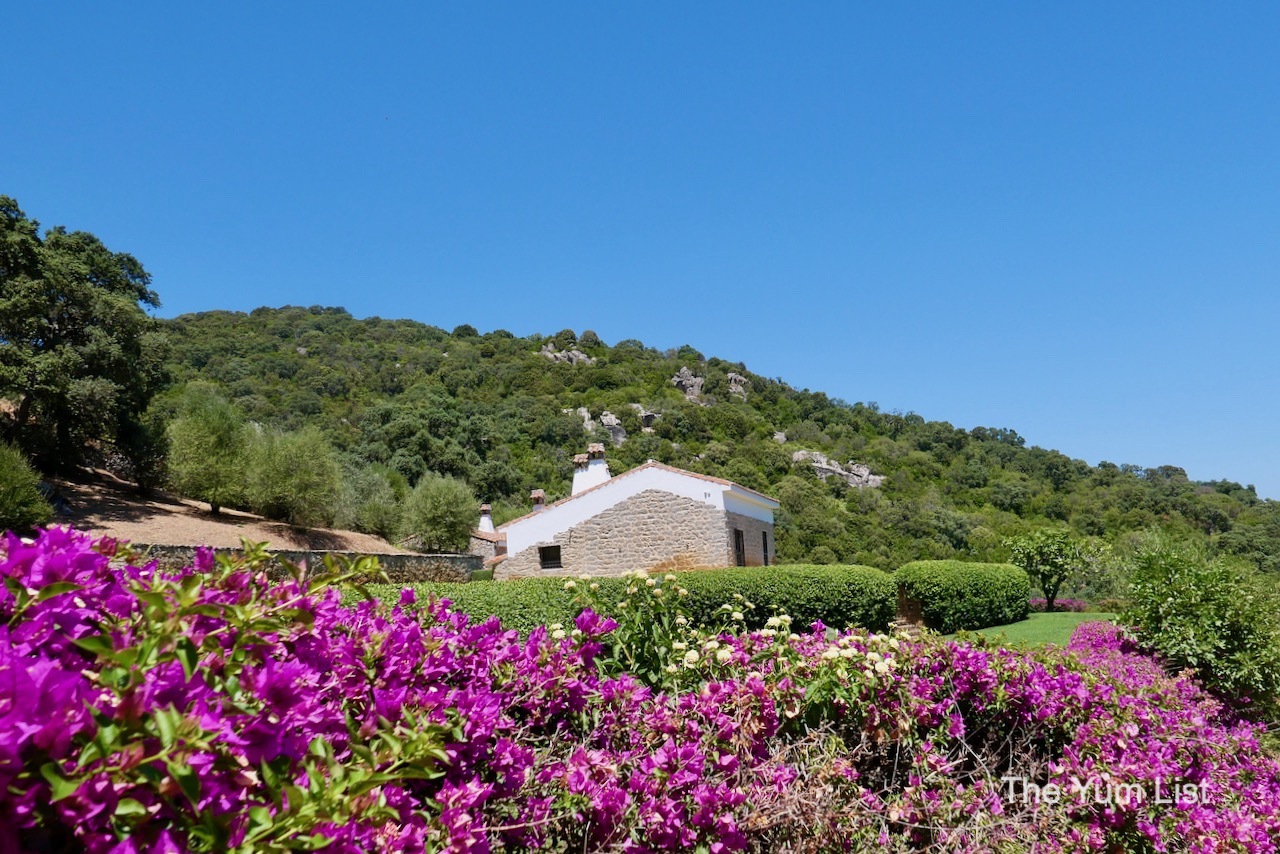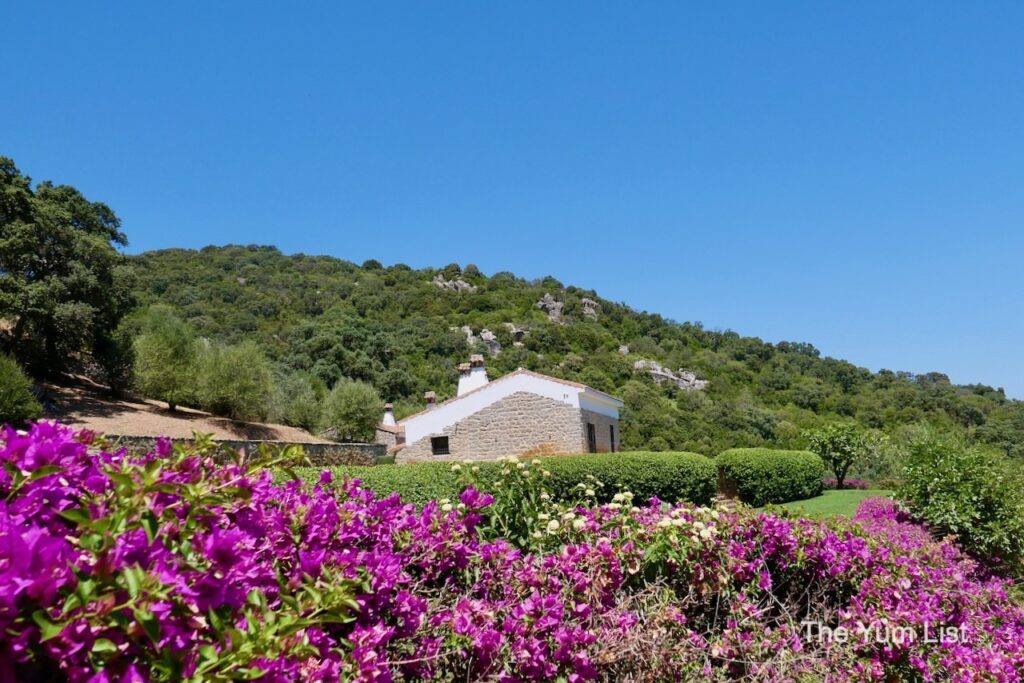 Terrain
Personality is shaped by challenges, and it is the same for grapes. Vineyards experiencing extremes under the proper care produce top-quality results. Granite, sand and clay dominate the grounds of Siddùra, making the soil loose and dry – an exemplary environment for viticulture. The Mediterranean sun, sea breezes and temperature fluctuations assist in enhancing the character of the fruit. Oenologist Dino Dini and agronomist Luca Vitaletti foster low yields through a variety of cultivation techniques. While respect for old tradition is their foundation, the team strive for innovation to lead the way forward in producing well-balanced and elegant wines.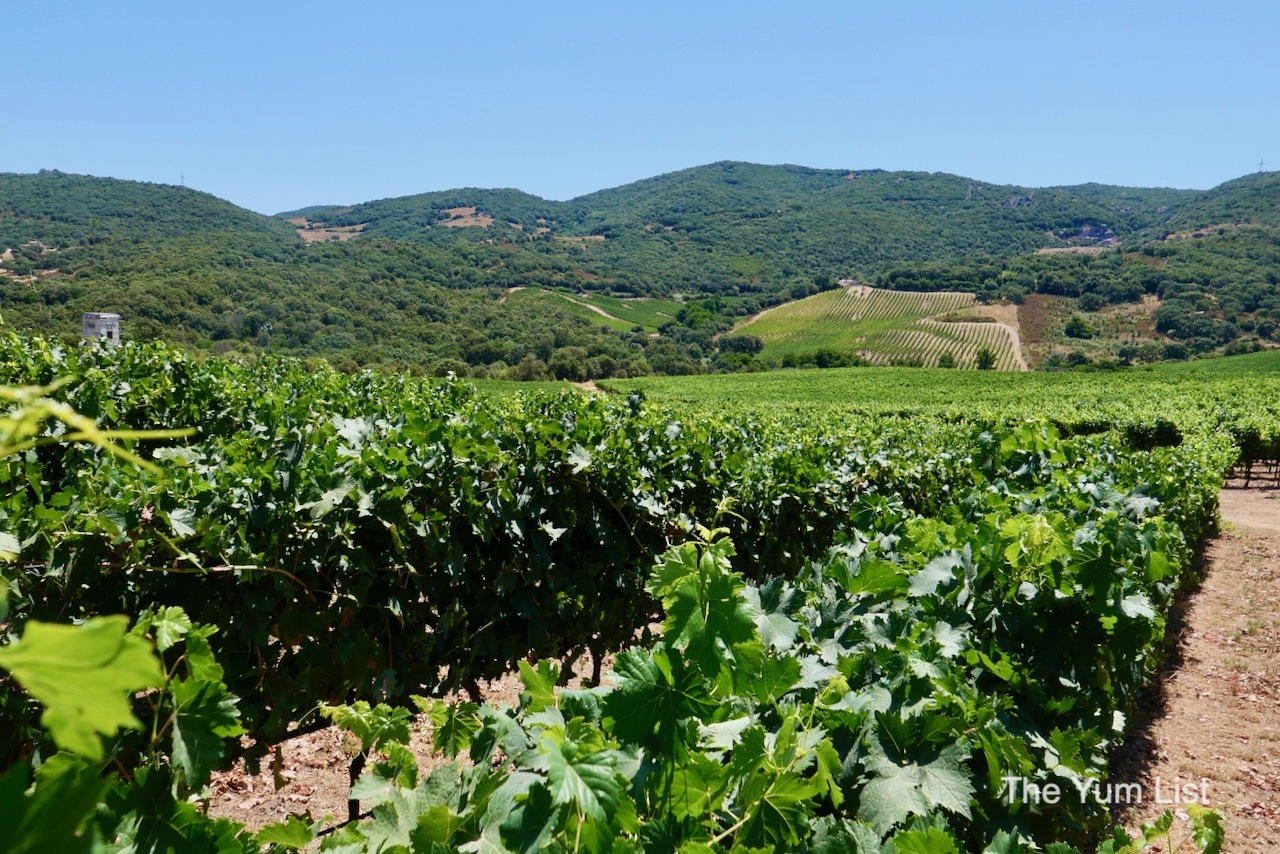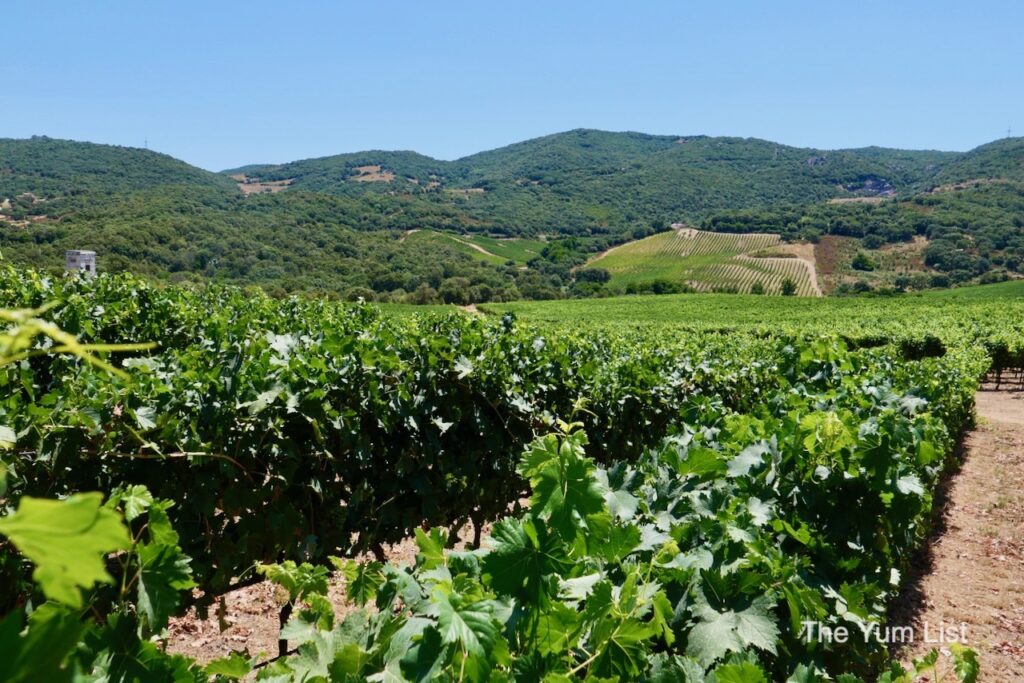 Grapes
Growing in Siddùra's 220 hectares, 40 hectares of vineyards are Vermentino (25), Cannonau, Sangiovese, Cabernet Sauvignon and Moscato, with Vermentino di Gallura one of the most acclaimed wines of Sardinia and their most significant production.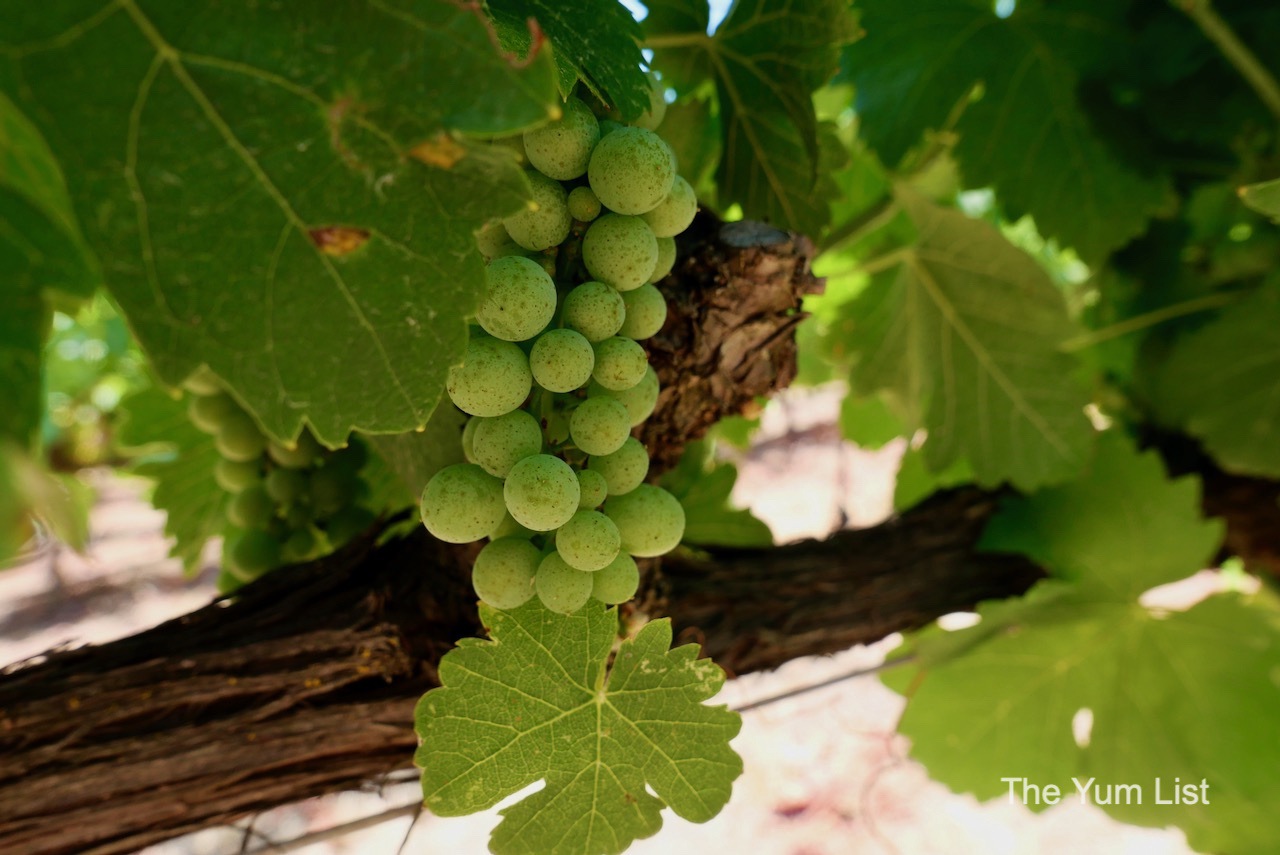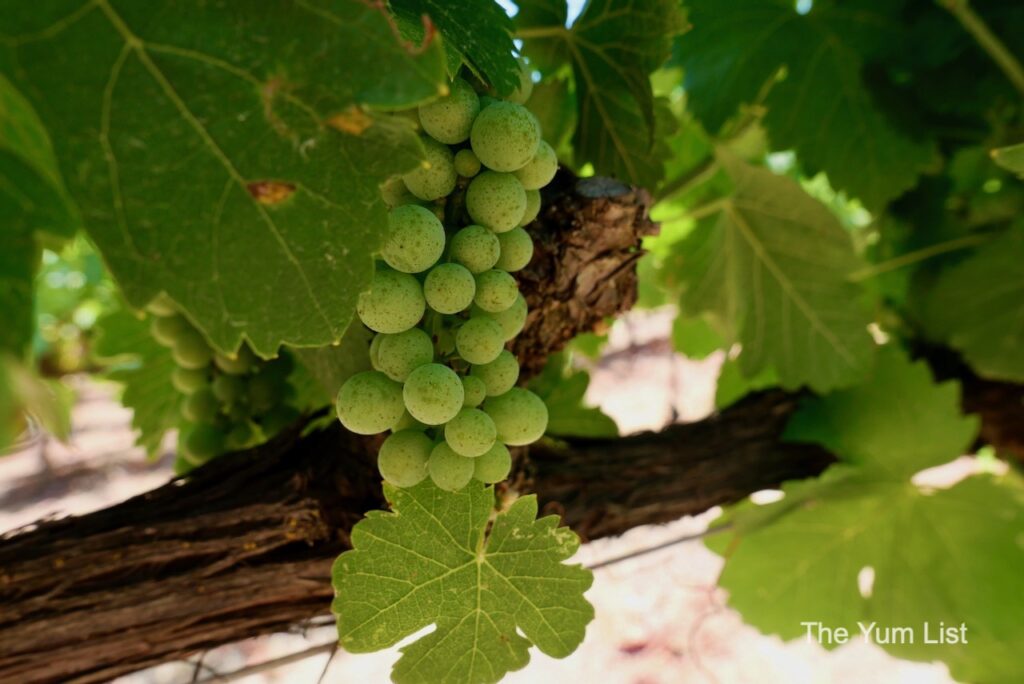 The Wine Cellar
The entire production chain takes place in Siddùra's subterranean cellar. Naturally insulated, the temperature remains constant, providing ideal conditions from pressing to bottling. Diverse techniques are used, such as aging in steel tanks and oak barrels, but spontaneous fermentations are favoured. All decisions are made to best enhance the natural quality of the grapes and land.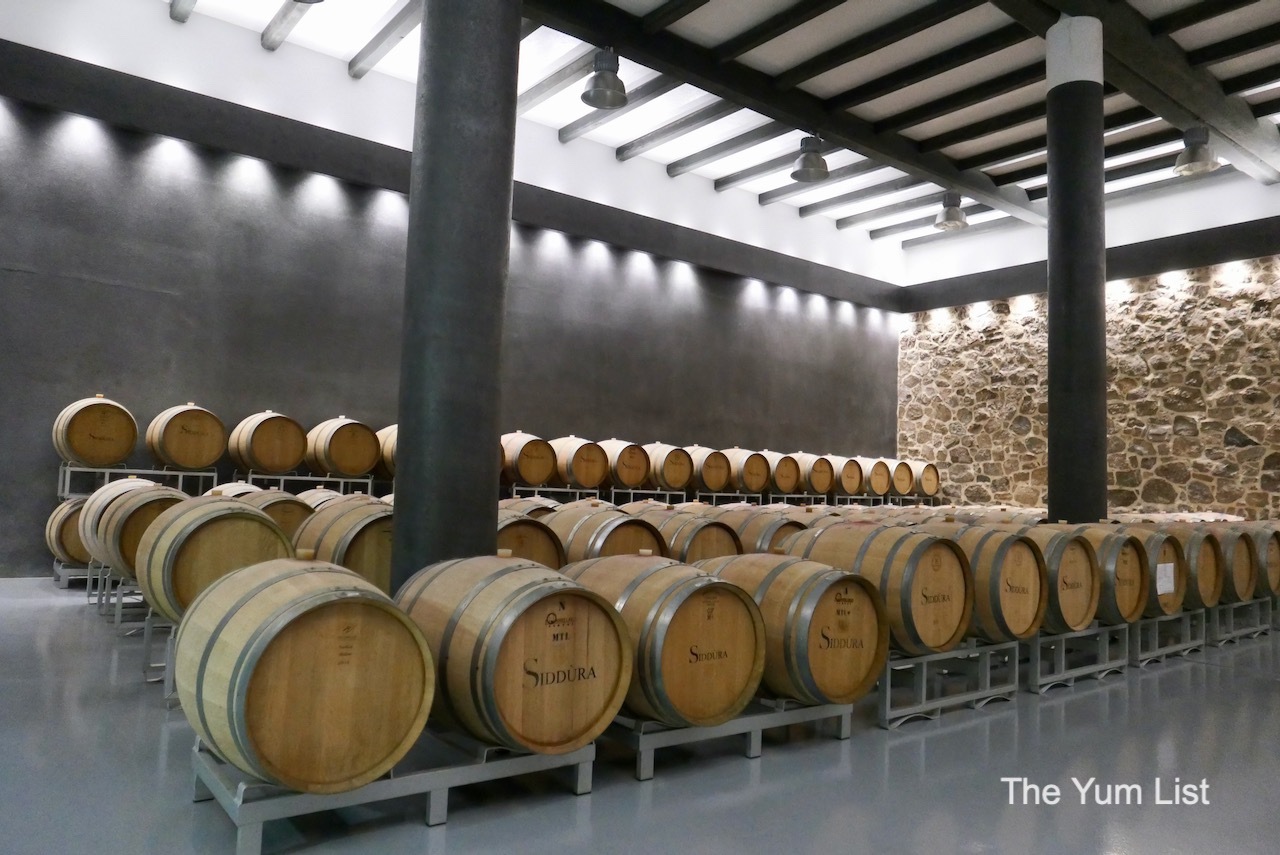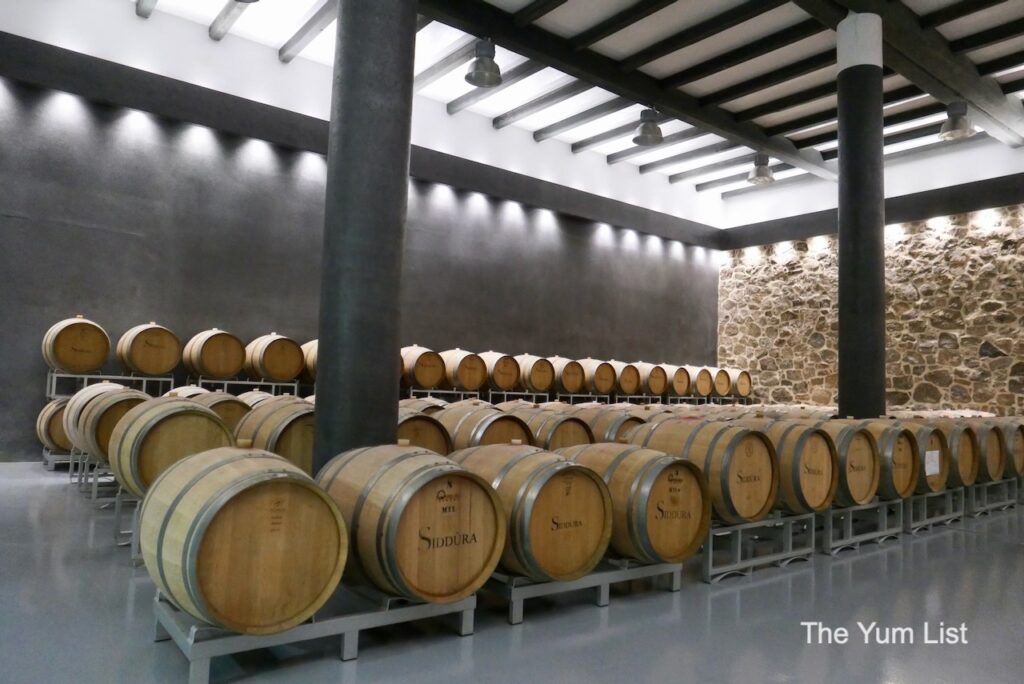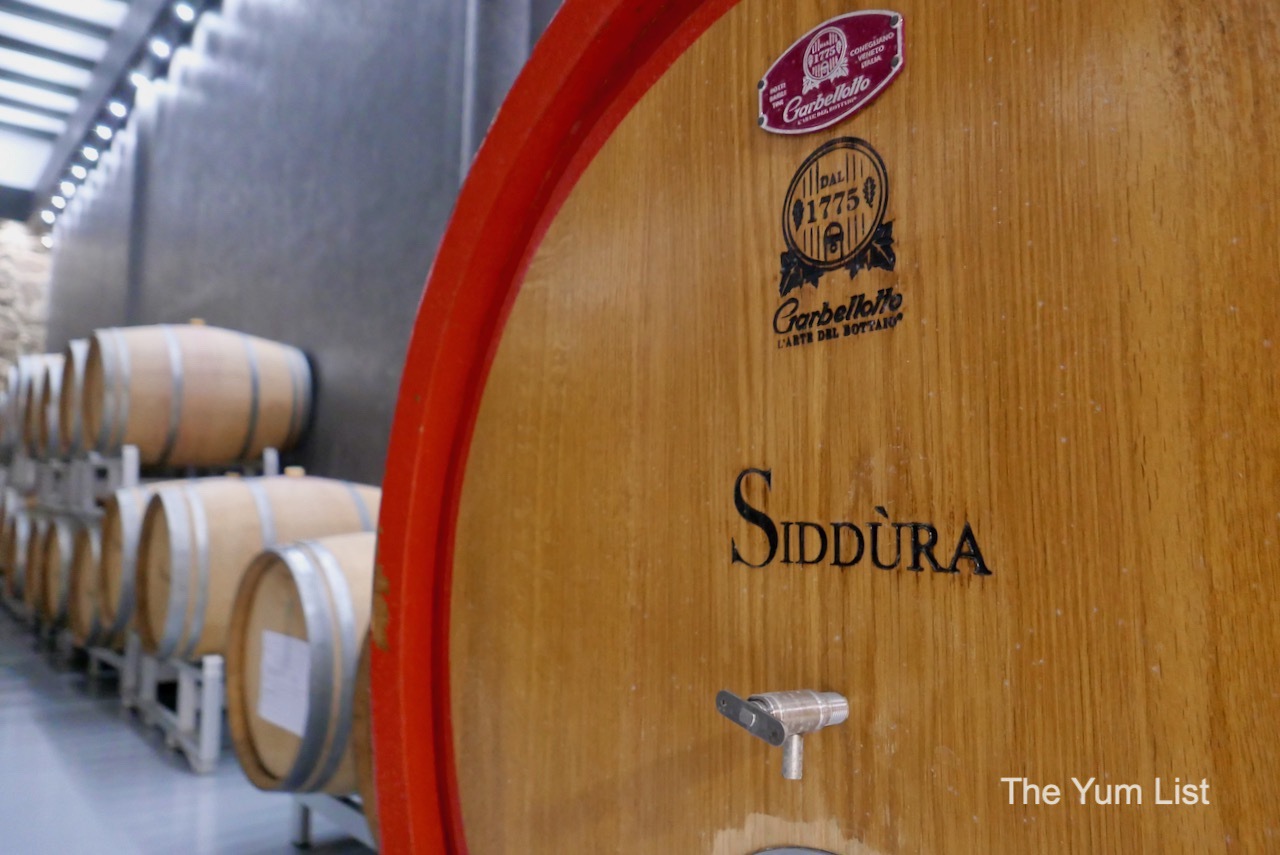 Siddùra Wine
Our Siddùra wine guide, Fabio Avventuroso, says, "Siddùra is a little treasure. When the owners arrived from Germany, they fell in love with this place. Even as it was wild, there were only two hectares of Vermentino cultivated at the time (they still have that clone); they saw the potential of the property."
The first vigneron started making wine here around 50 years ago. Today Siddùra manages the legacy, the DNA of the Vermentino. Fabio claims the real heritage is this. Even though they're a high-tech winery, the goal is always to express the best of the grape and terroir. Monitoring conditions such as water and insects can foster nature to do her thing.
Fabio takes us through a tasting of some of Siddùra's key wines.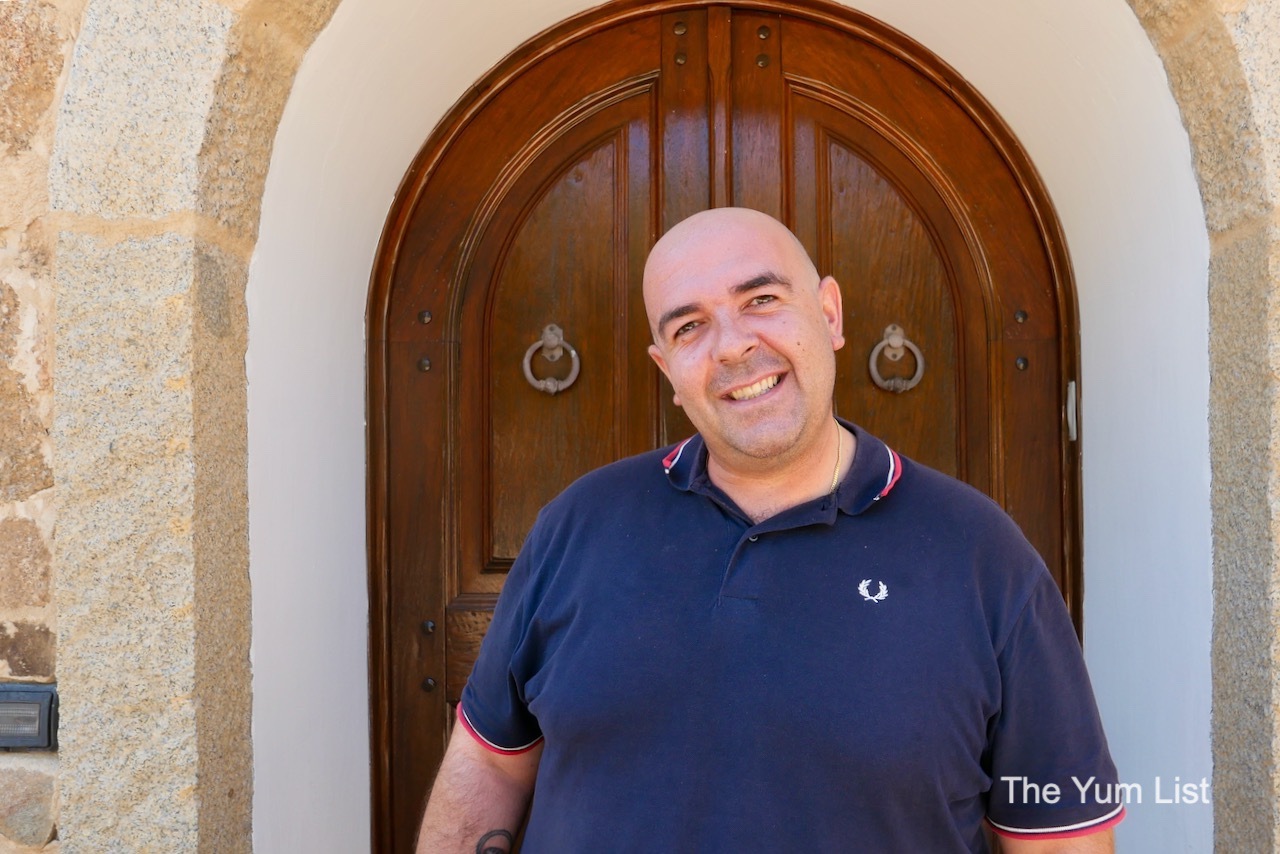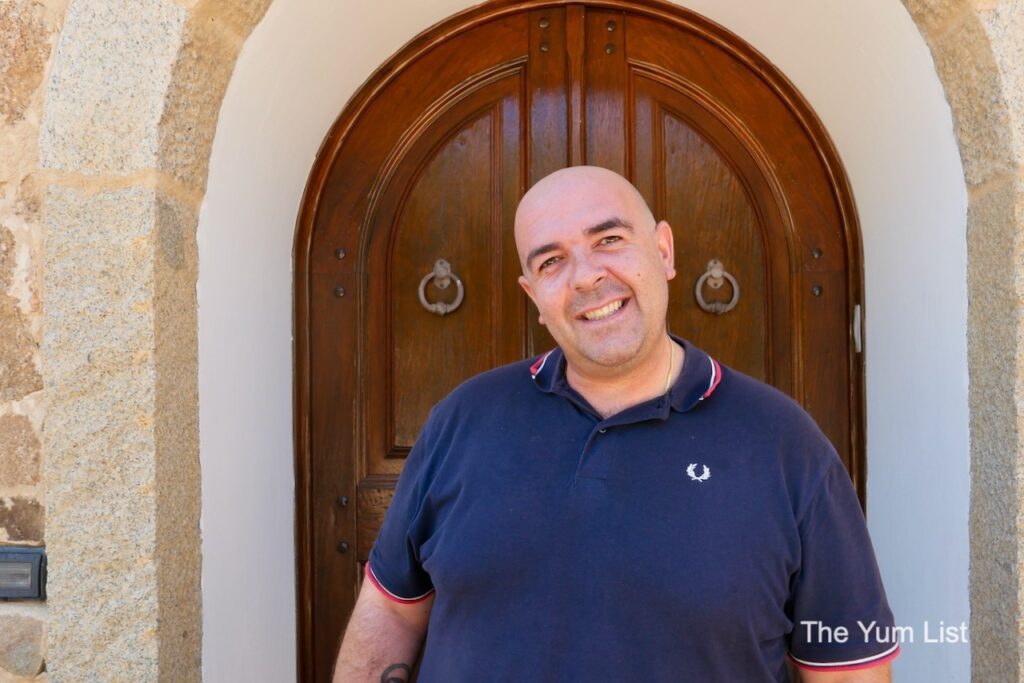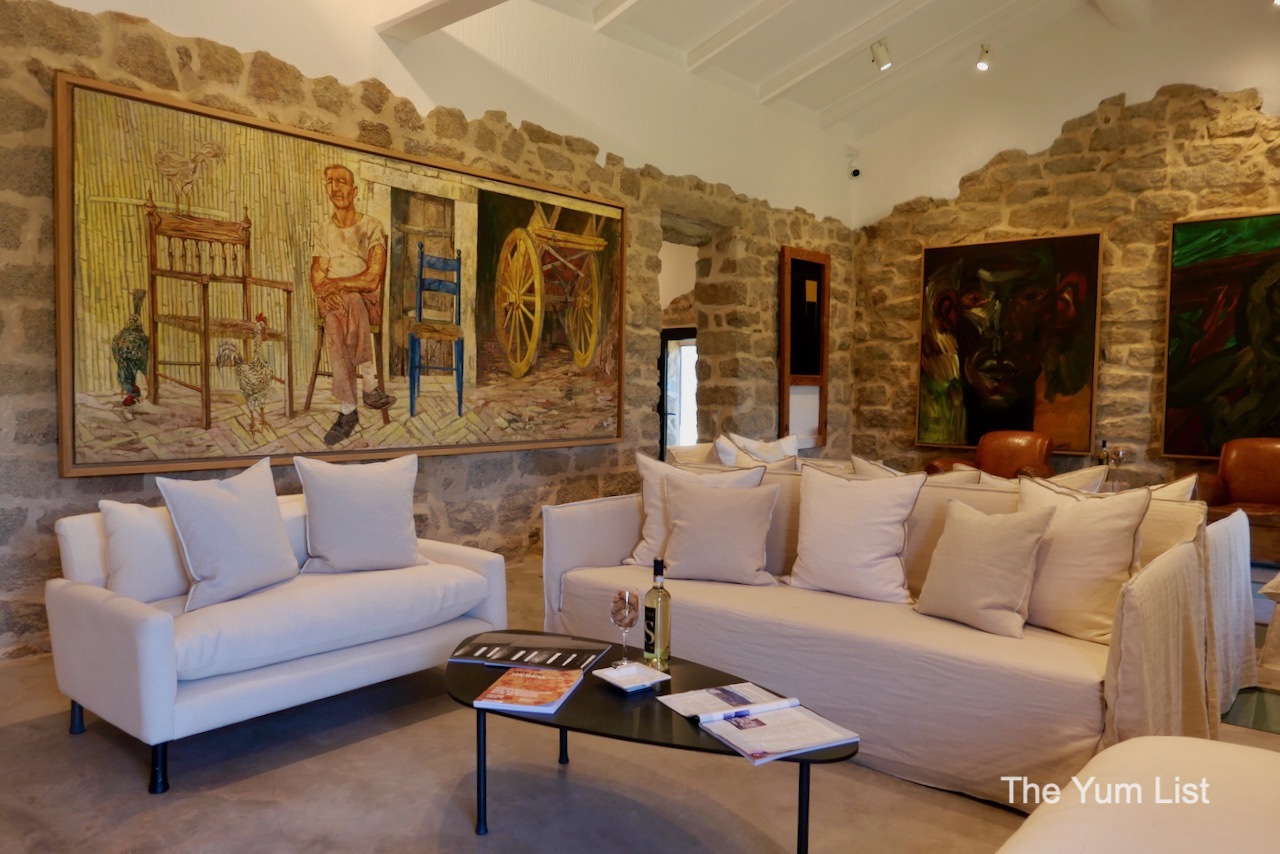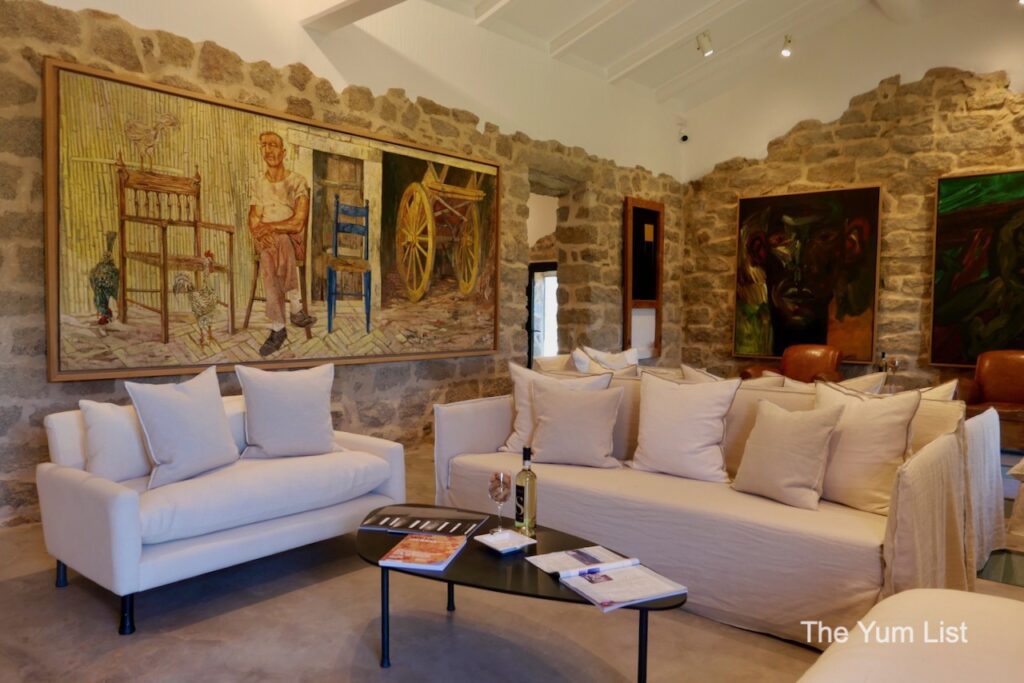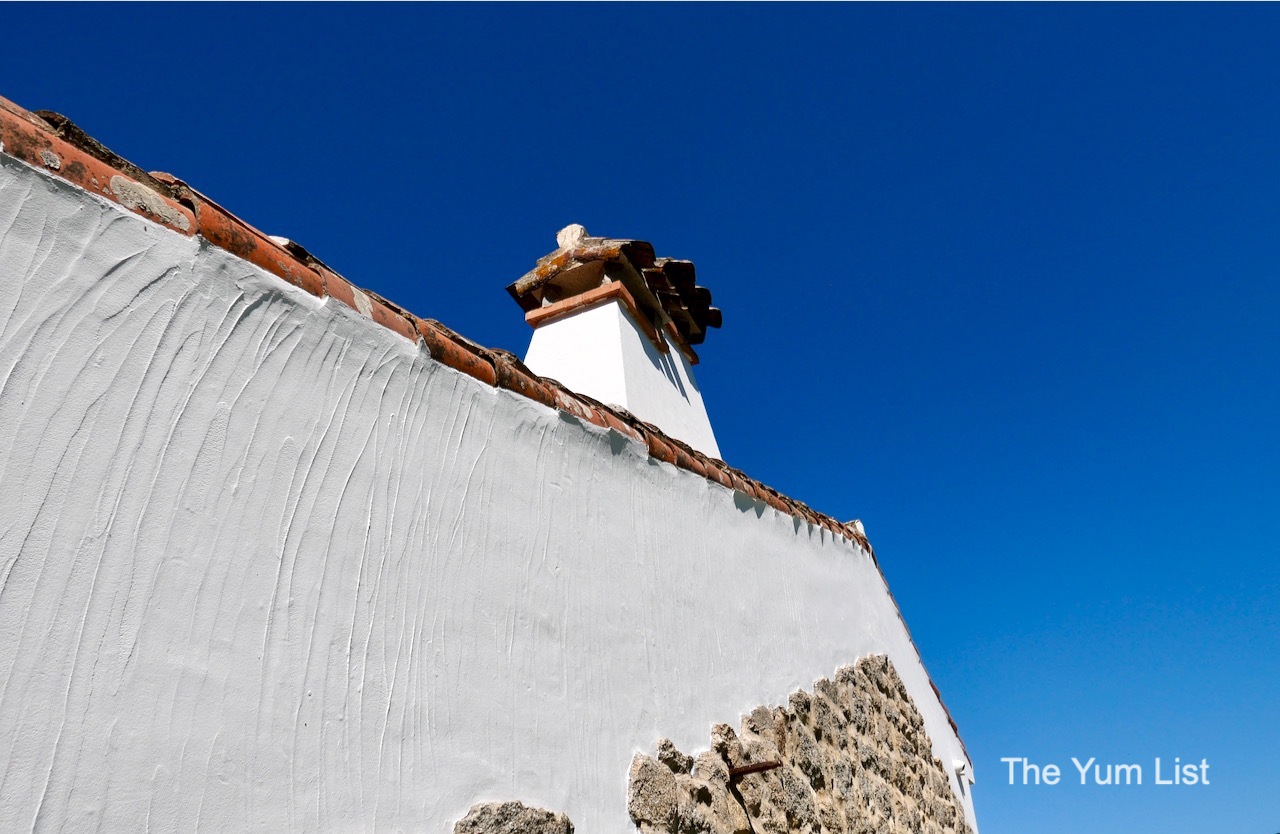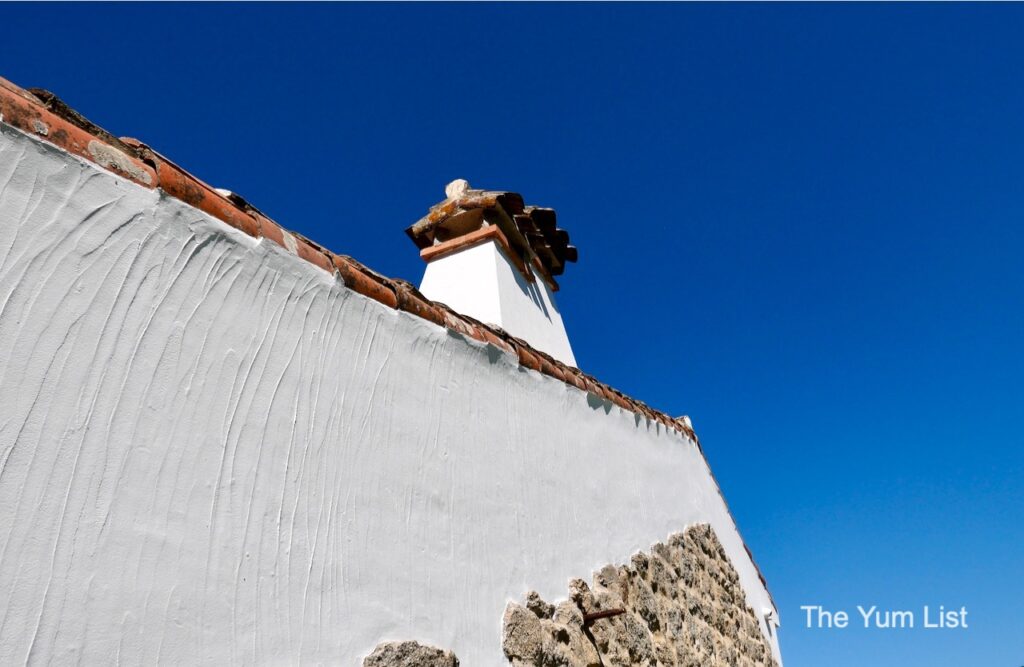 Spèra, Siddùra, Vermentino DOCG di Gallura, 2021
Siddùra's most-sold wine, Spèra, gets its name from the Sardinian word bolt of light, thanks to its clear yellow hue with flecks of green. It's ideally appreciated in its youth. Picked in September, it's already on the market in March the following year and often sold out within months of hitting the shelves. Cultivated close to the sea, without mountains to shelter the land, the soil is a little wetter, so the production is slightly higher. Conditions are perfect for producing a wine like this. It's excellent as an aperitif and can also be matched with food. First, we detect some minerals on the nose, then some exotic fruits, maybe bananas, white flowers and typical Mediterranean vegetation. In the mouth, it's dry, a little fruity, and at the end, you taste a whisper of bitter almond. It has an unexpected 14% ABV. It's nearly two-thirds of Siddùra's production and how people know the brand. It's fantastic value for money.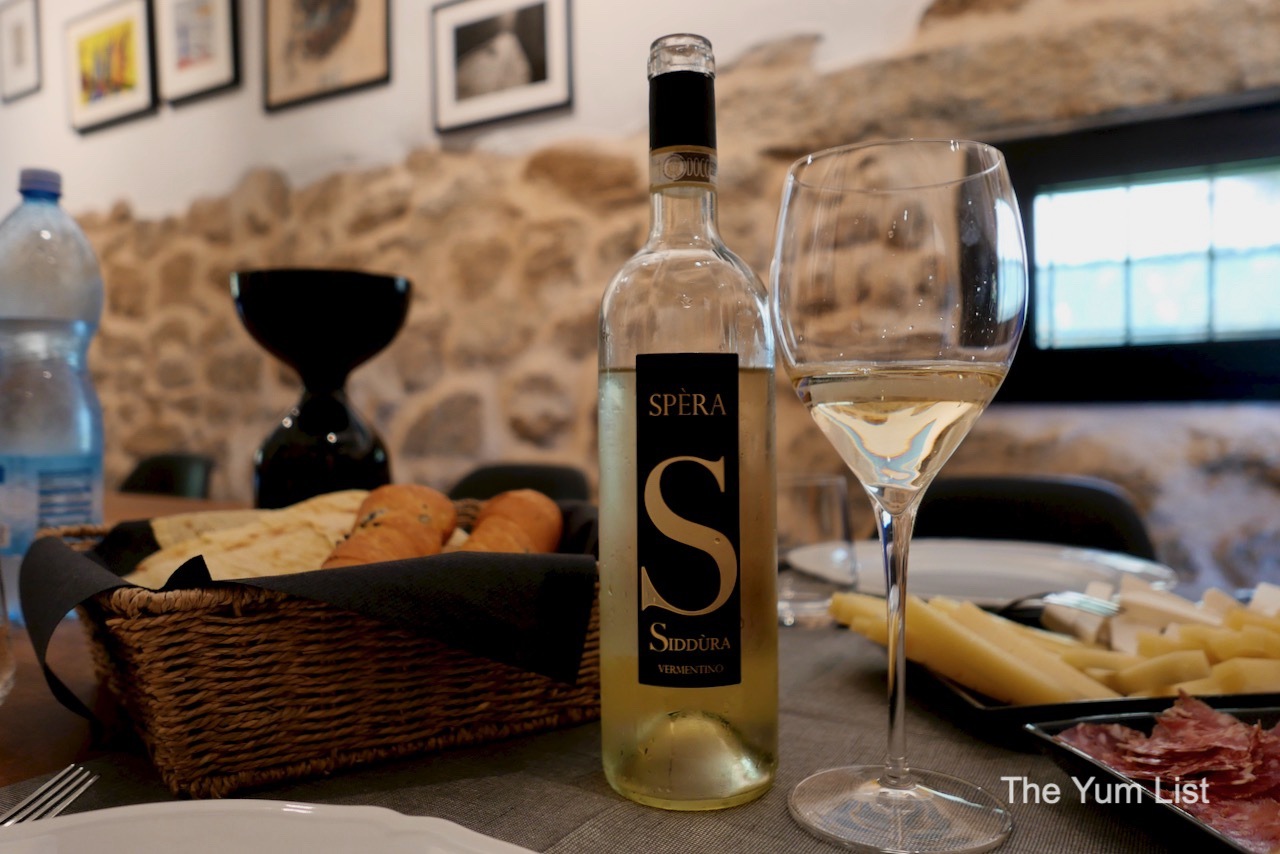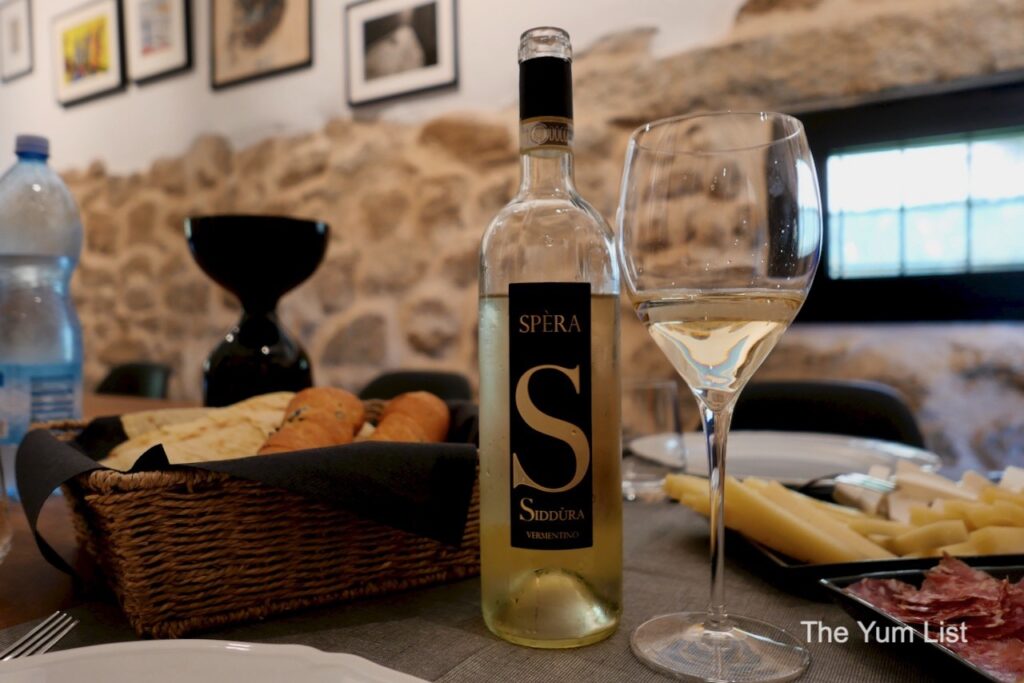 Maia, Vermentino DOCG di Gallura, 2021
Fabio's favourite wine is next, the Maia. We're also surprised by the 14.5% alcohol content of this one. Fabio cheekily reveals, "You won't find it in the mouth, but maybe in your legs when you stand." With the first vintage in 2011, Maia represents Siddùra's philosophy of making wines that you can leave in your cellar to evolve. This one could be left for five to seven years. Maia is actually responsible for changing the story of the winery. A decade ago, the owners had plans to make wine but also to make a small hotel and produce olives and local botanicals. However, the goal changed when Maia won a gold medal in a prestigious wine competition. Realizing that the quality of the wine was recognized outside of their own cellar, the owners refocused the plan and poured investment and focus into the vineyards.
Maia, meaning magic, is cultivated in poor soil, giving a low yield. Cold maturation takes aromas from the skin, and it's then left in giant wood barrels under precise temperature control for seven months. It's similar in colour to the Spèra but more complex in the bouquet, with sage and other Sardinian cooking herbs coming to the forefront. In the mouth, it's more layered, elegant and persistent.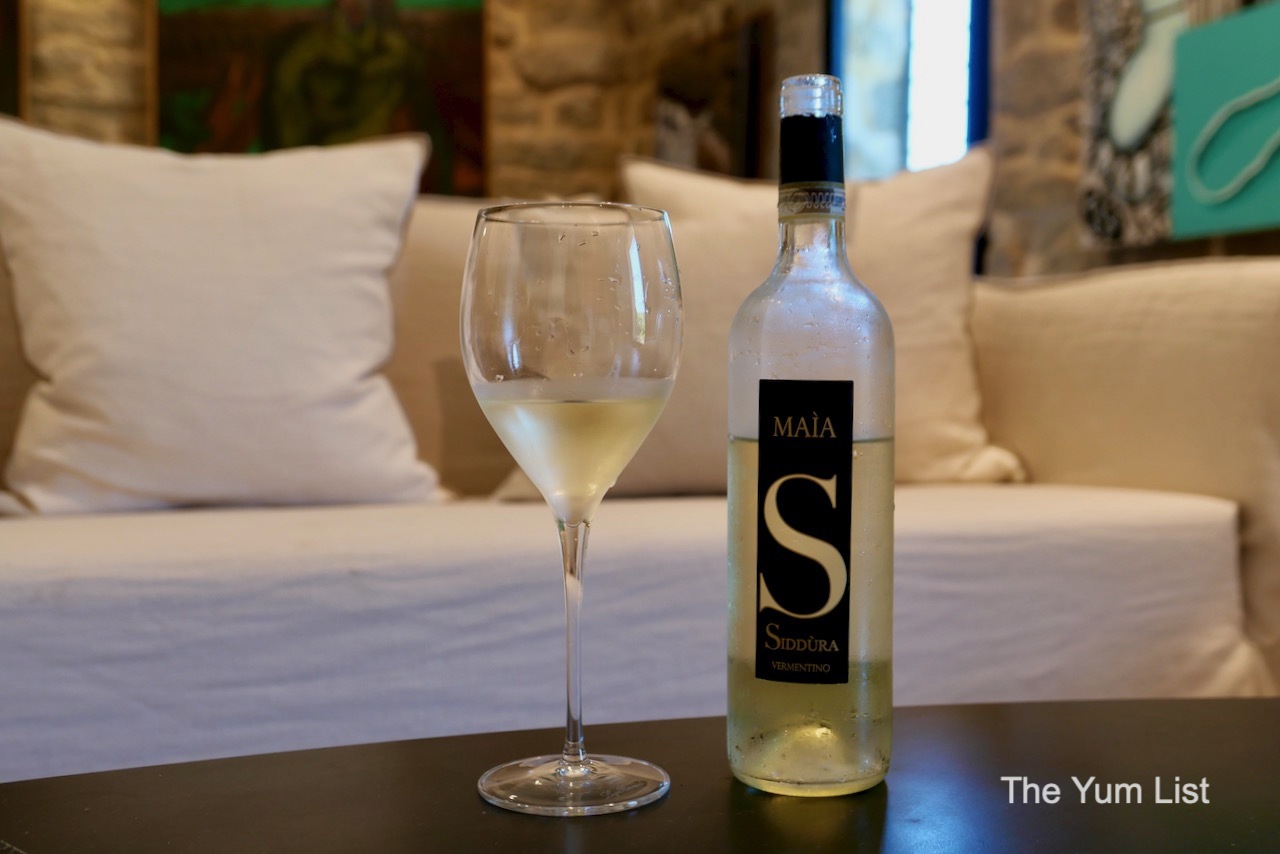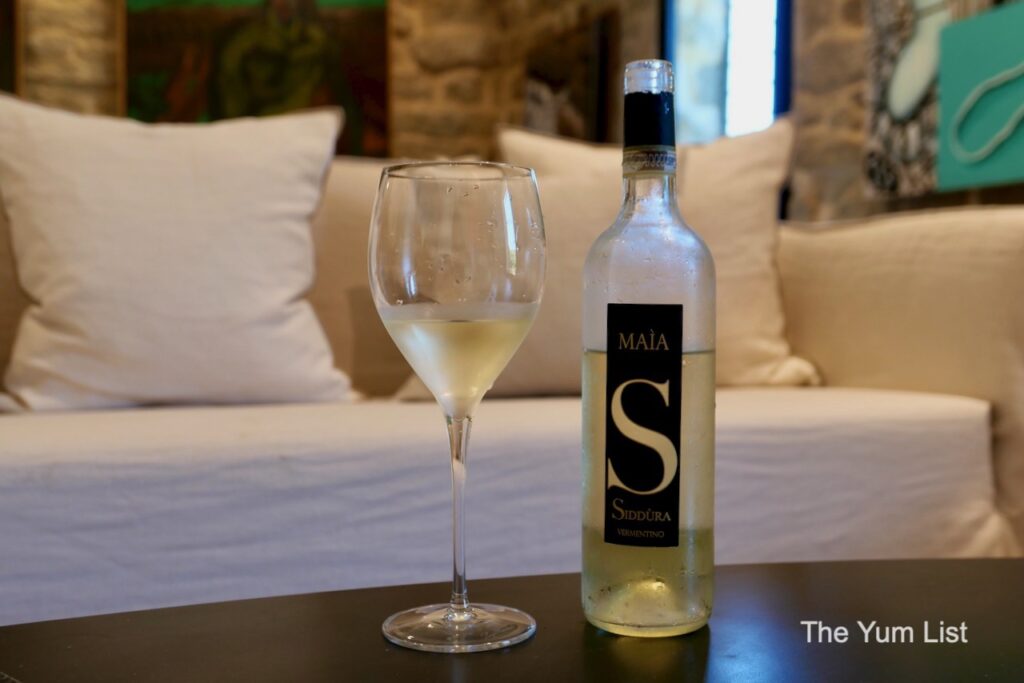 Bèru, Siddùra, Limited Edition, Vermentino DOCG di Gallura, 2016
Bèru, meaning truth, goes against all the rules of producing Vermentino – that it must be super cold, young and drunk with fish. This is the exact opposite. This wine is six years old. It's best served slightly warmer and is better with earthy meals or poultry. Aged for one year in used barriques, it picks up some vanilla and light oaky notes. It gained 97 points by Decanter in 2020 and is only made when the grapes are superb limiting production to less than 2000 bottles. They found equilibrium without killing the character of the Vermentino. You have the power of the Vermentino on one side; on the other, you have spices from the wood. When you smell it, you expect a big, full-bodied wine, but it's elegant with balanced acidity in the mouth.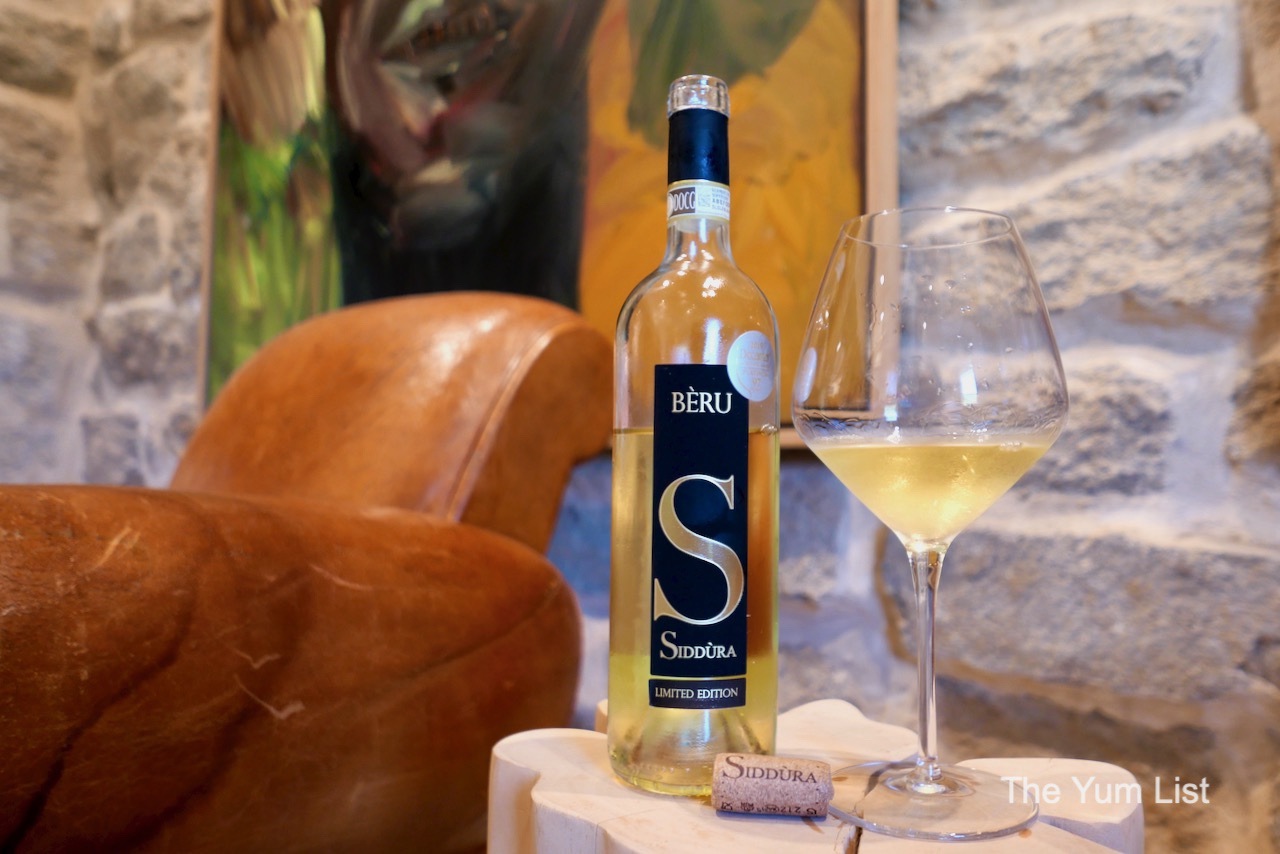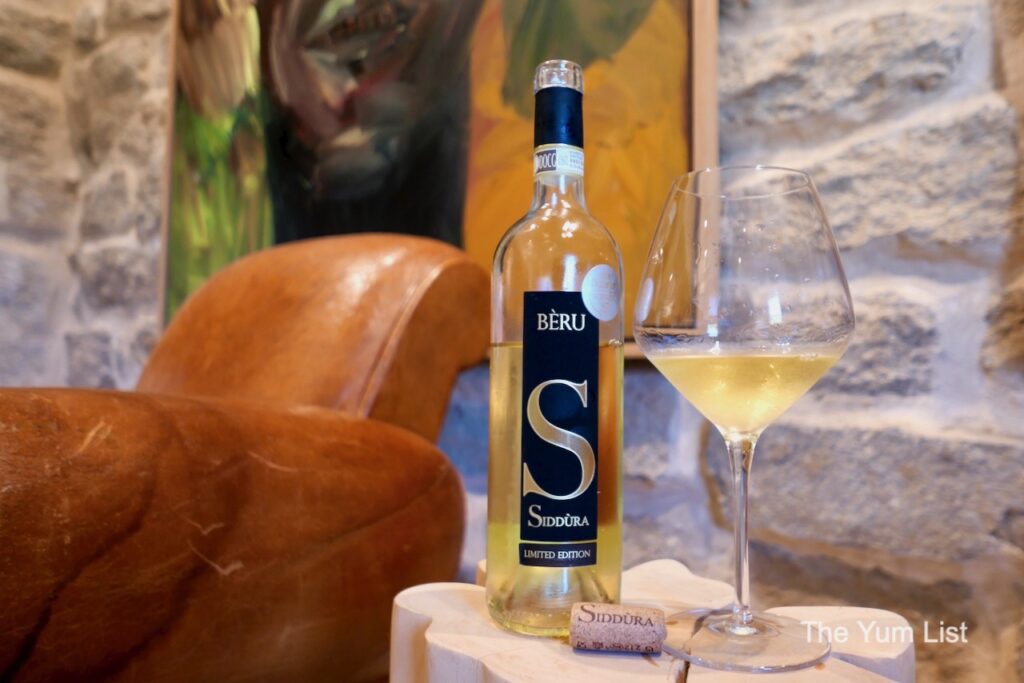 Nudo, Siddùra, Cannonau, Rose, 2021
Fabio says the secrets to producing a good rose are an early harvest, often a month earlier than they'd be picked for a red, mastering the tannins, and fostering natural acidity. The Nudo is soft pressed for only an hour giving it an onion skin or light blush hue. Cherry comes initially to the nose, followed by honeydew melon. A reflection of its name, Naked, the rosé is clean on the nose and mouth, making it easy drinking. "It's only a problem, though, if you have to drive or if it's the last box," chuckles Fabio. Its saltiness pairs well with raw fish – think sushi!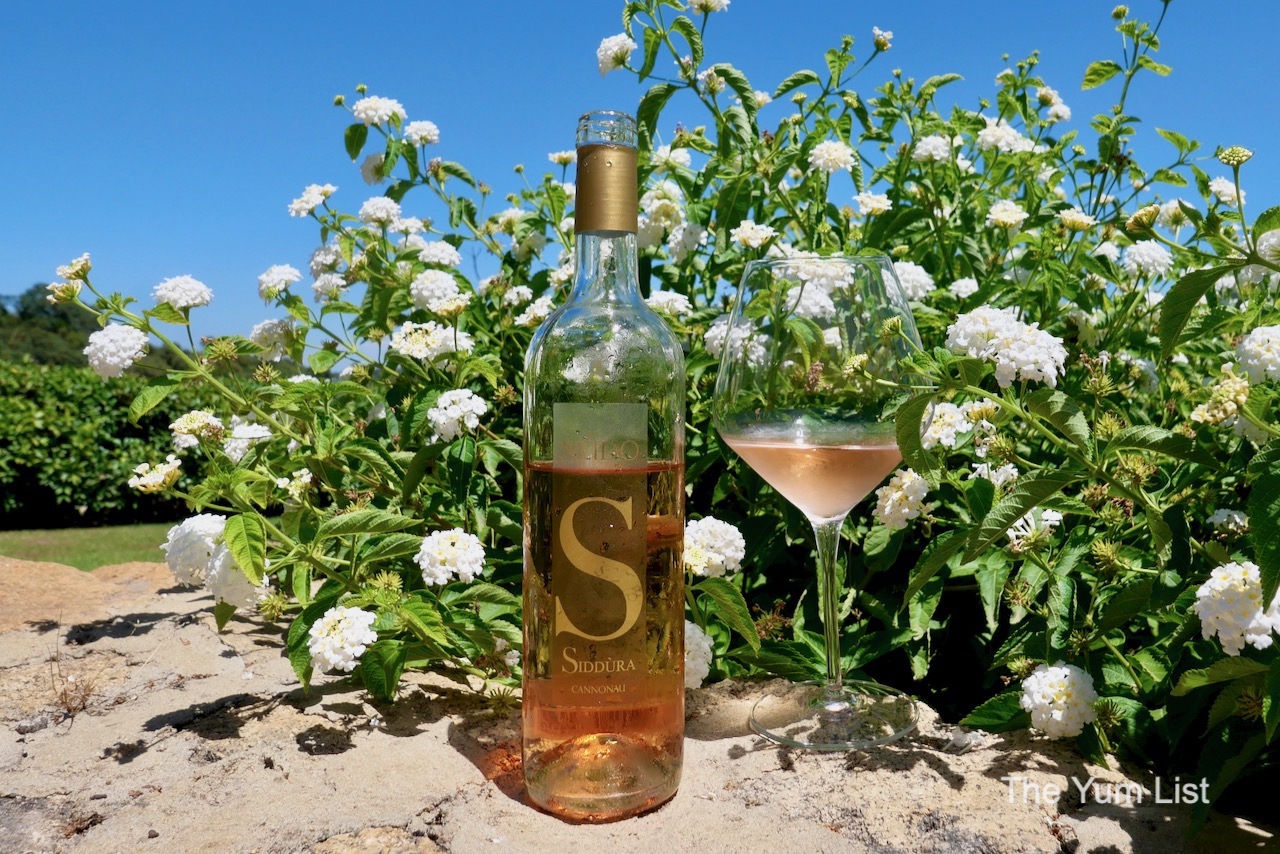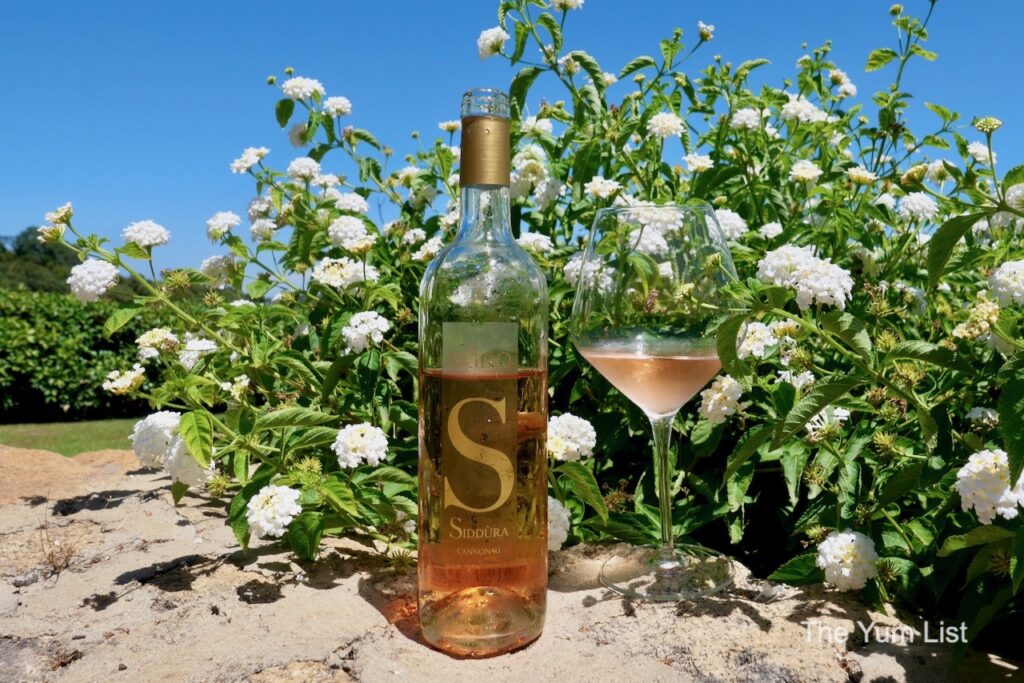 Èstru, Siddùra, Carignano, 2021
The latest baby of Siddùra, Èstru, is our first red. The Carignano is cultivated in Sulcis but vinified in Siddùra. Classic ruby in hue; it's only produced in stainless steel tanks keeping it clean. You could even drink this wine with grilled fish. Èstru means inspiration in Sardinian.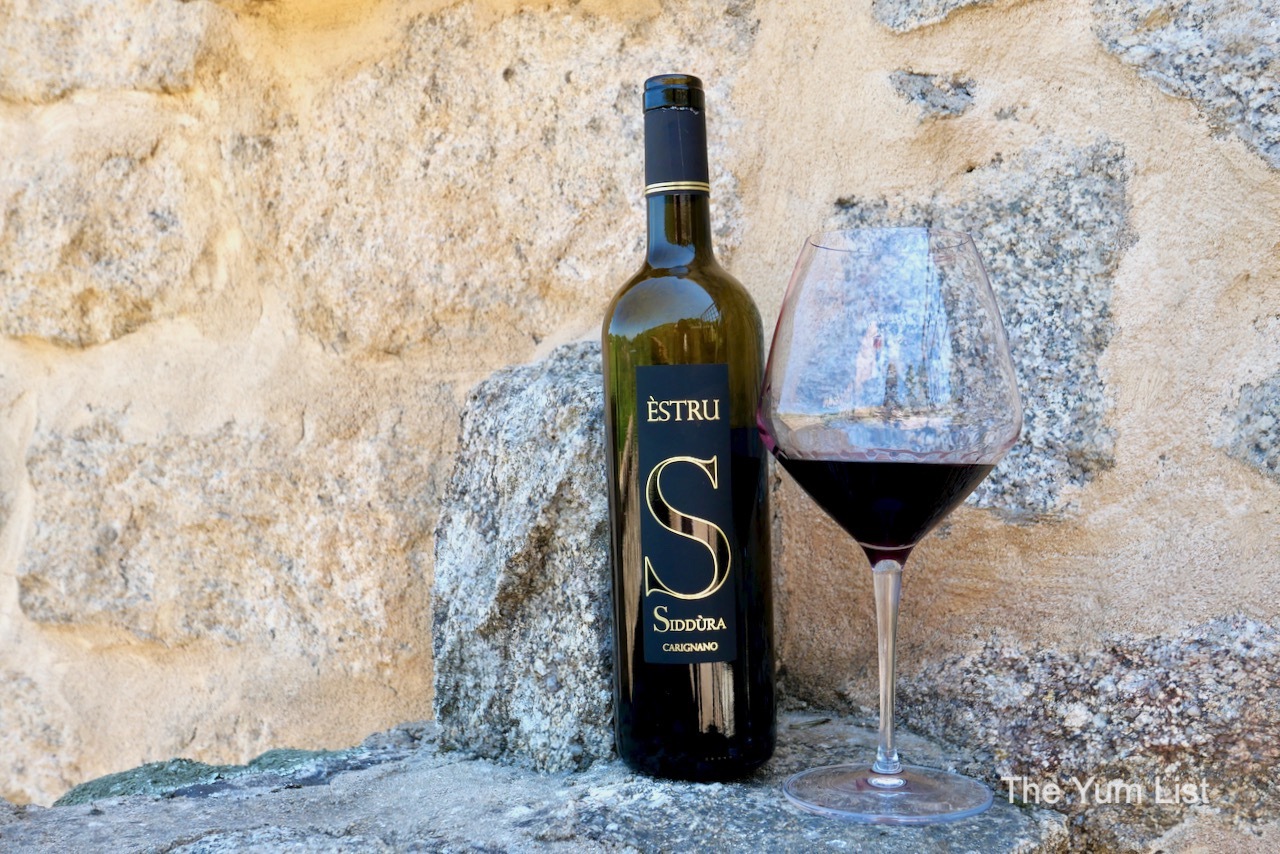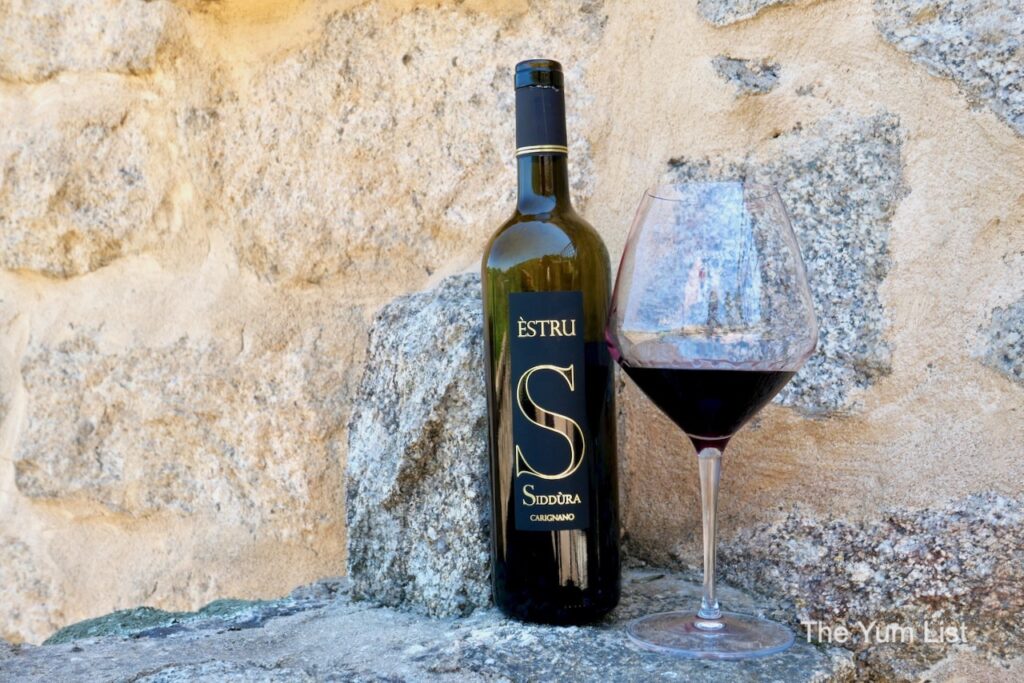 Èrema, Siddùra, Cannonau, 2021
Èruma, meaning little plant, will be served at Fabio's upcoming wedding, so we feel confident about its appeal. Cannonau is the most popular grape in Sardinia. There's lots of cherry on the nose with withered flower petals. It's soft, not so structured, full-bodied, and a typical expression of the grape.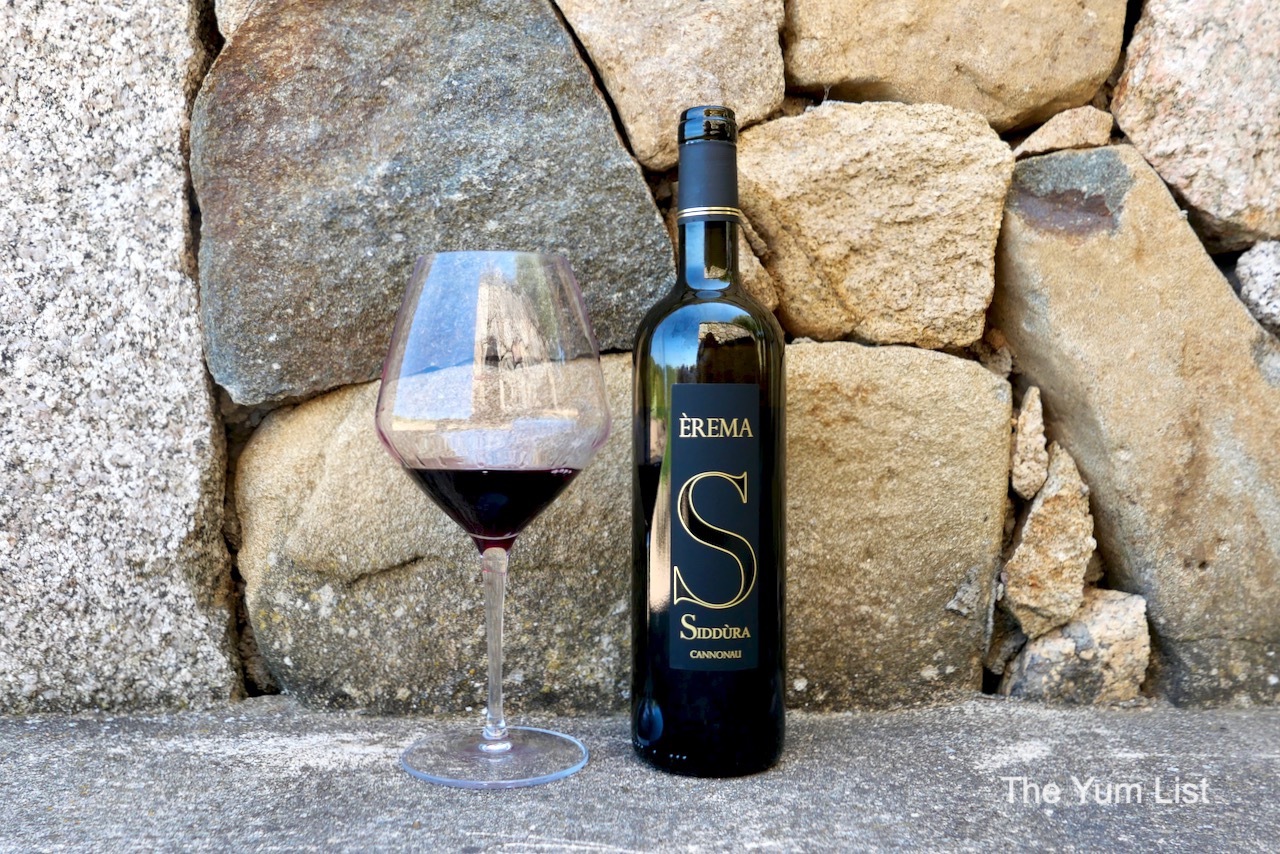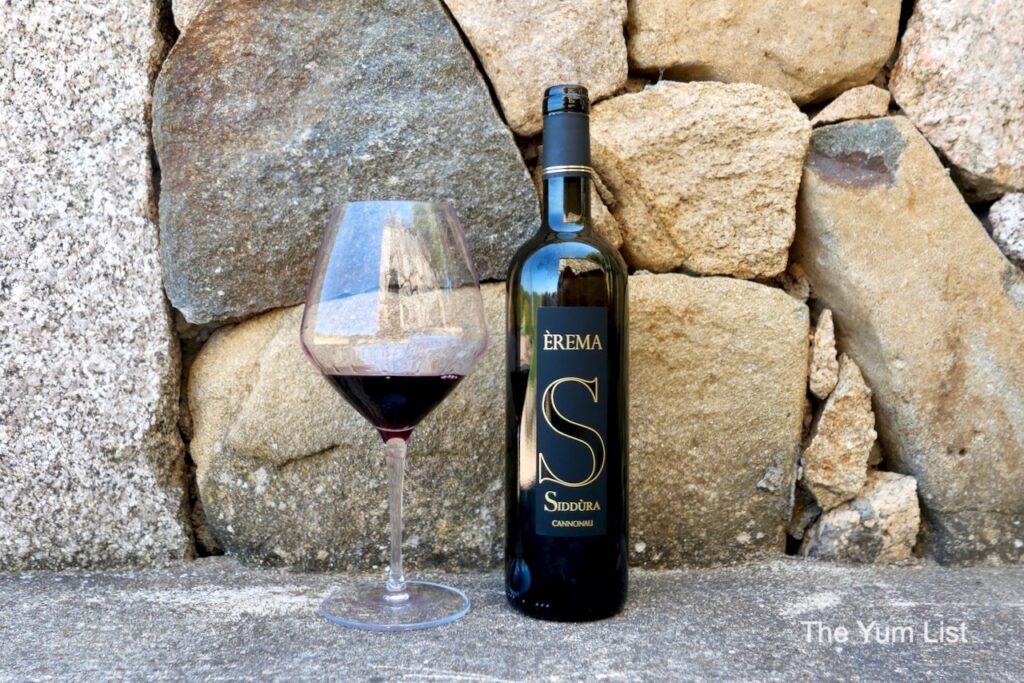 Bàcco, Siddùra, Carignano, 2020
We level up with a return to Carignano. These vines are 75 years old and grown in Sulcis but bottled in Siddùra. I love this one. It's delicious, offering a balance in structure, body, tannins and acidity. It's a complete meal in a glass; there is no need to pair it with food (but it would also be complementary). I think it's named appropriately – Bacchus, the Greek god of wine.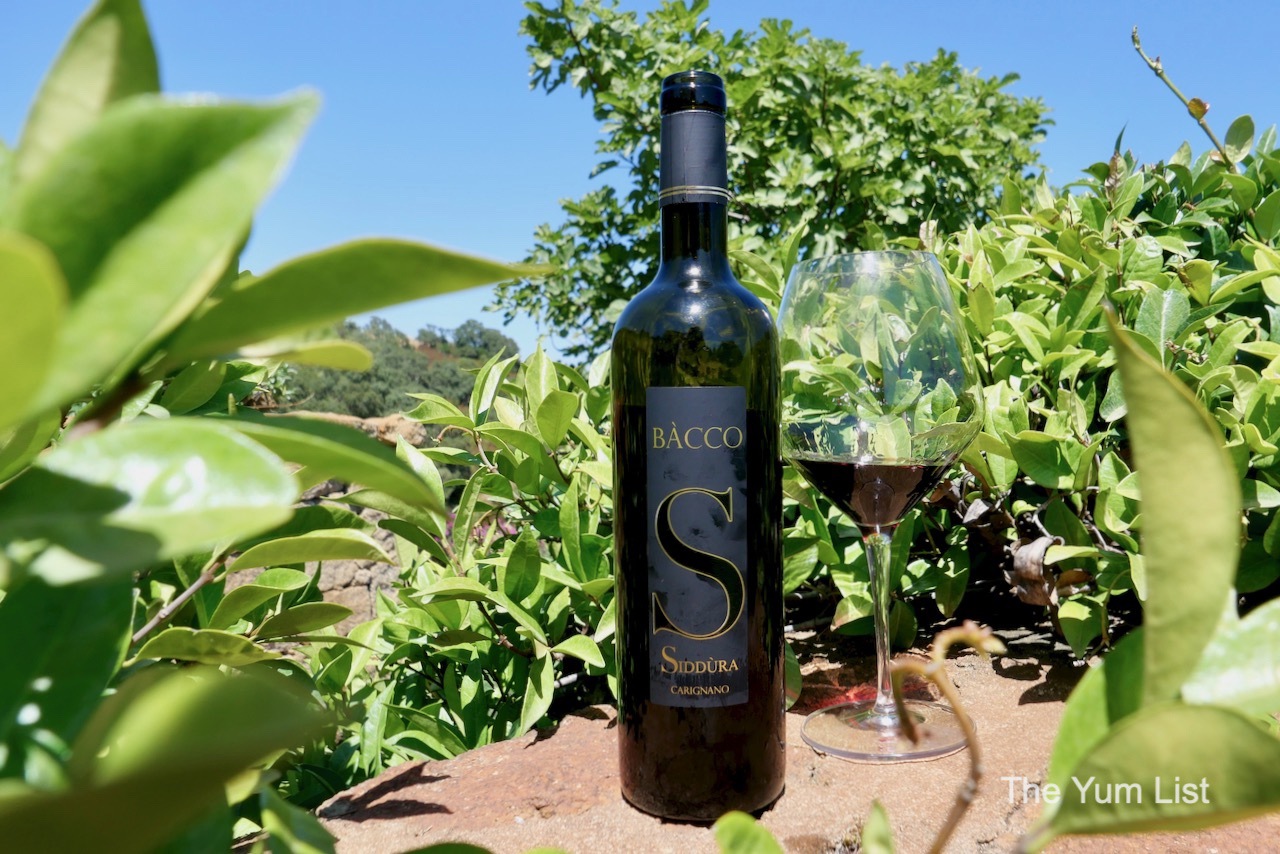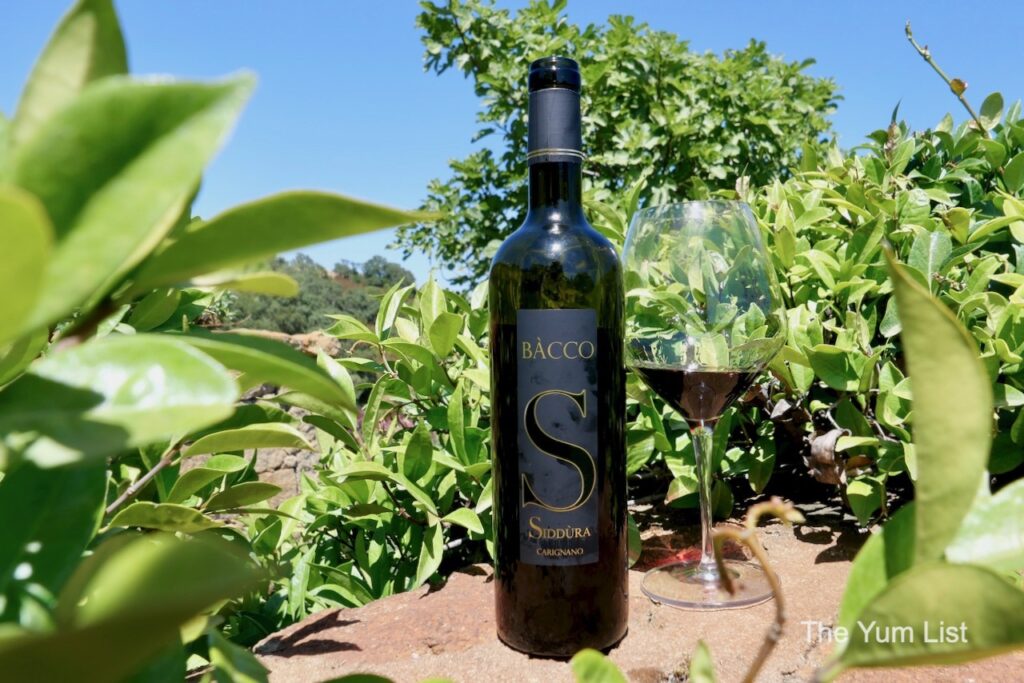 Fòla, Siddùra, Riserva, 2019
The next wine, Fòla, is made for food. Think fatty meat and cheese, a great dinner wine. The Cannonau spends 25 days of maturation on the lees and is aged for two years in the cellar, one year in big barrels. Siddùra aims to make wines smooth and gentle, preserving the soul but making them international in appeal. Fòla is very representative of the winery. All grapes come from their vineyards. It offers a little spice, smokiness, herbs and a long persistent finish.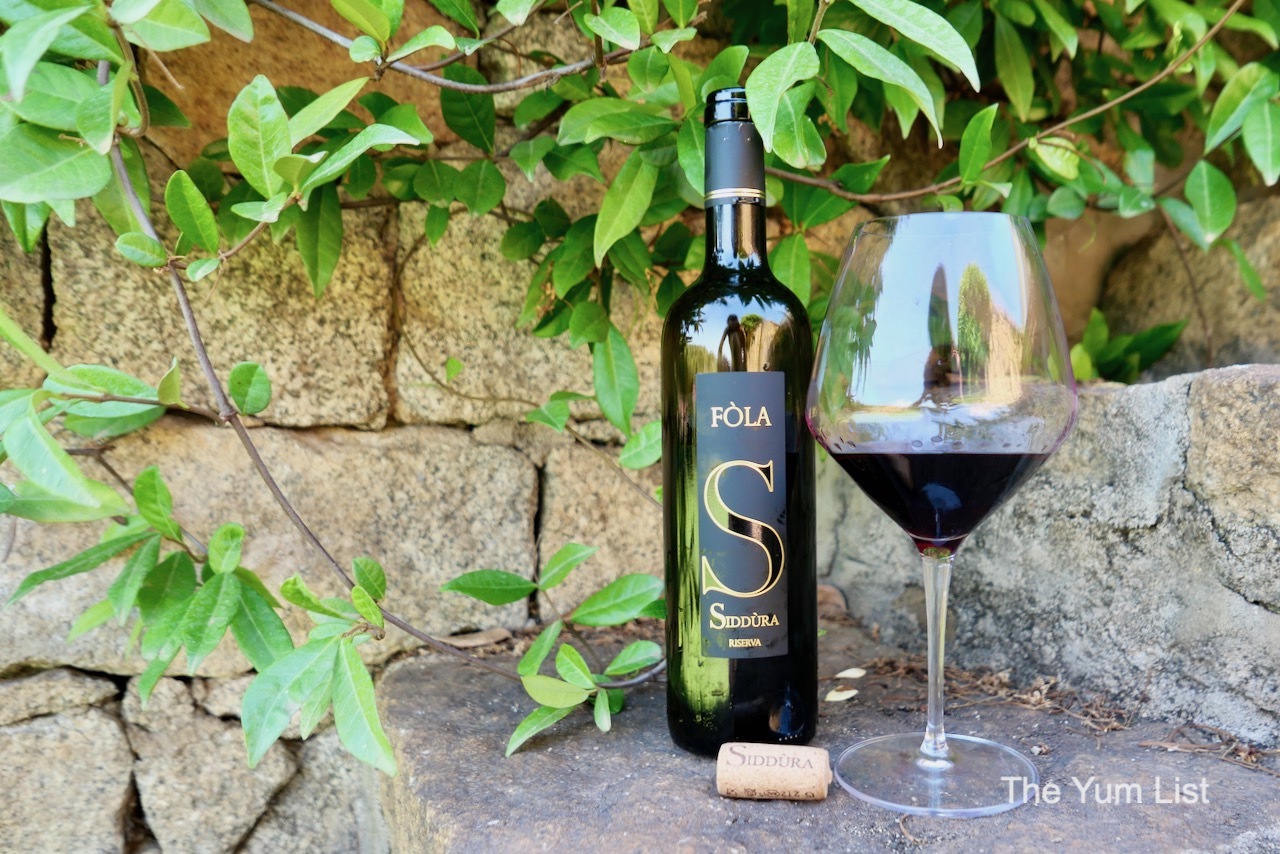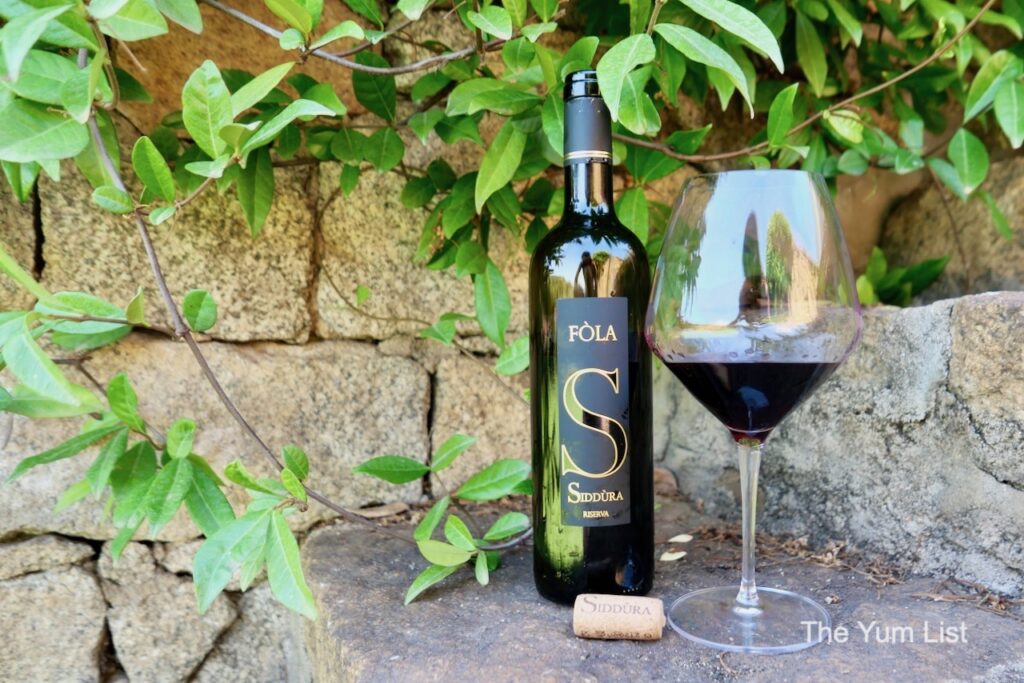 Tìros, Siddùra, Limited Edition
Our final wine tasting is the Tìros, Siddùra, Limited Edition, a Sangiovese and Cabernet Sauvignon blend. Both the agronomist and the winemaker are from Tuscany, so it makes sense that this would be a natural progression. The intention was to produce a classic Italian wine but with the taste of Sardinia. Instead of calling it a Super Tuscan, they call it a Super Sardos. Aged Bordeaux-style with each grape in barriques for a year before being blended, then left in big barrels, it's then bottled and let age in the dark for another two years before labelling. Despite its complexity, richness and tannins, its name simply means wine – something so simple for the most involved.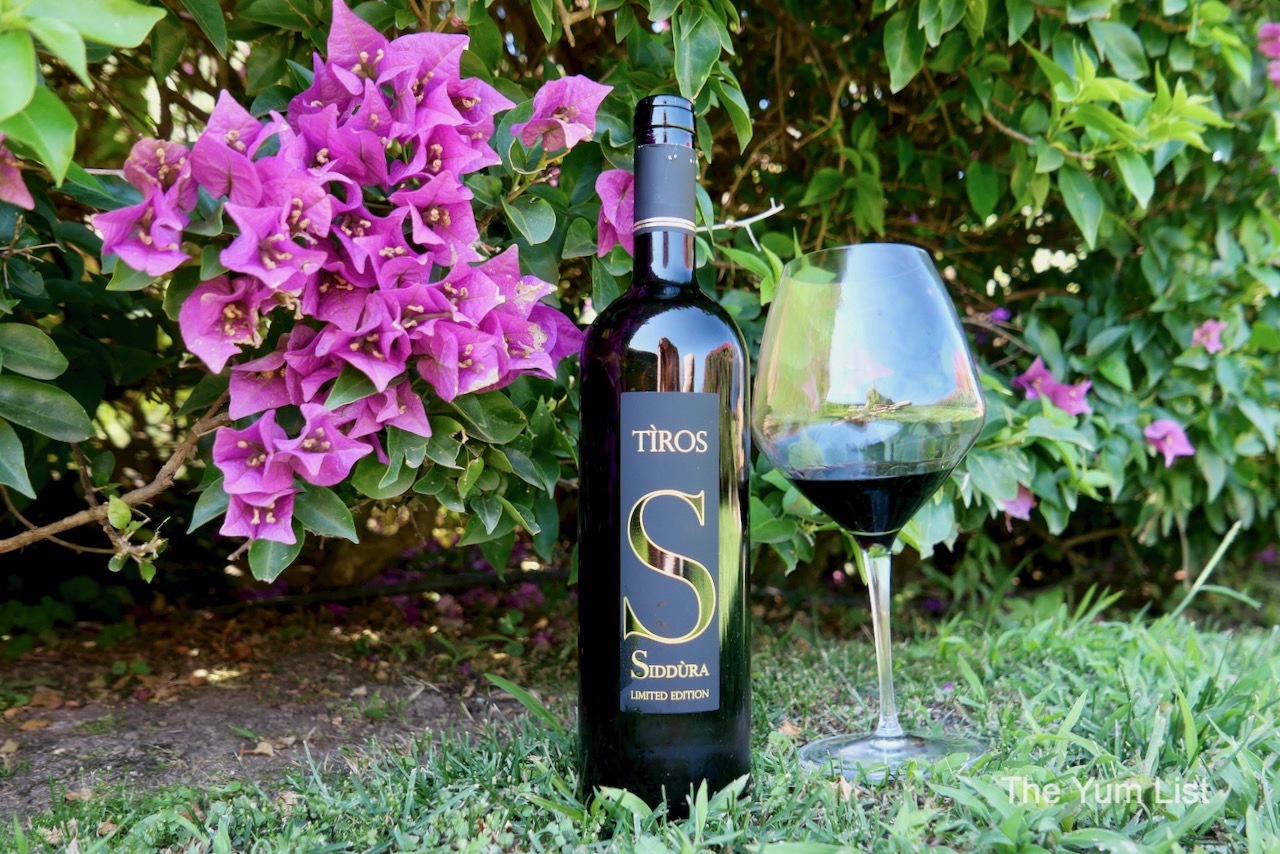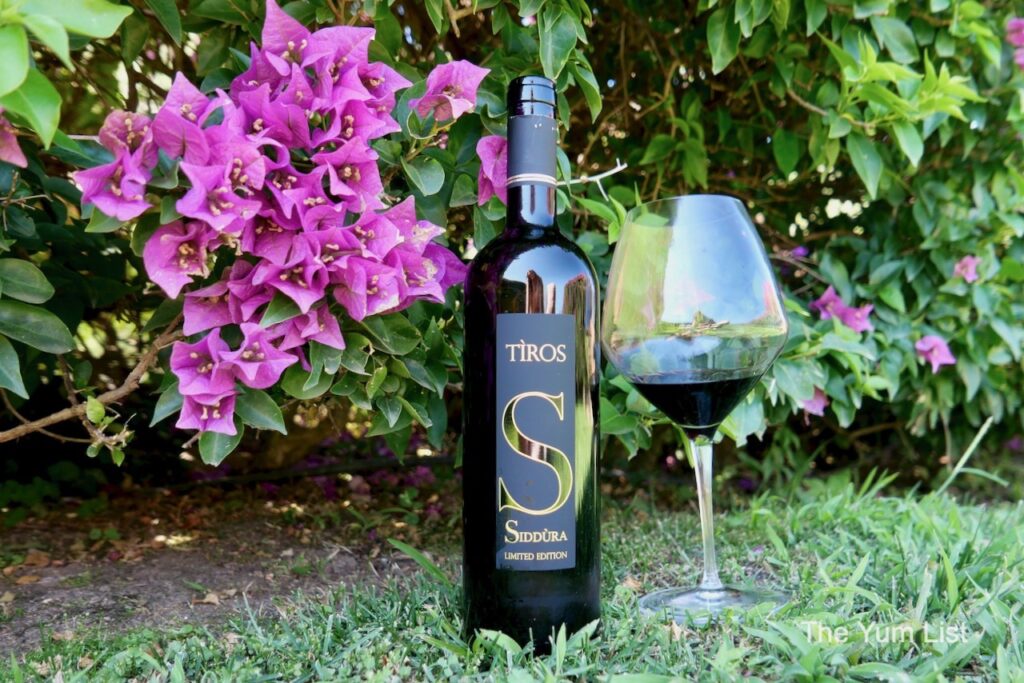 Reasons to drink Siddùra wine: You should start with Siddùra's Spèra Vermentino to get a taste of the vineyard; move on to the Maia for something a little more serious; give the rose a go with sushi; of the reds, I most enjoyed the Bàcco, while hubby would be happy to have several glasses of the Èruma.
Località Siddùra, Snc,
07020 Luogosanto SS,
Sardinia, Italy
+39 079 657 3027
www.siddura.com
All wines are available in Malaysia, imported and distributed by With Love From Italy Sdn Bhd. Look for them on wines lists at Ciao Ristorante, Ciccio, Natalina, NeroNero KL, NeroNero Penang and Osteria Gamberoni.
Find more tips for the best travel experiences in Italy here and stay up-to-date with our latest gourmet travel finds here and here.