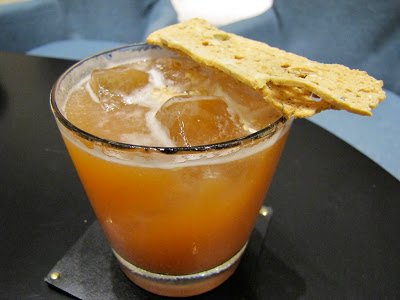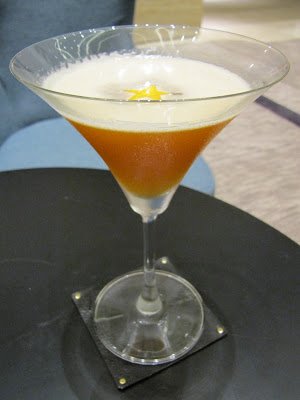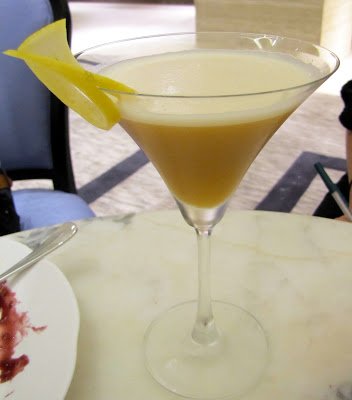 Inventive mixologist, Karl at Tate, The Intermark, has been letting his creative juices flow and designing some decidedly memorable cocktails. Using some classic mixers and adding a touch of local flavour some of his newbies are a cheery change to the regular list.
Each comes with its own story…
As described by Karl…"the Benne Angos (first picture), is a drink I created for the Angostura Cocktail Challenge 2011. I didn't win anything, but I'm happy 'cos everybody loves my drink! That's a WIN for me. It was inspired by "Jungle Bird", Malaysia's very own and earliest cocktail. Malaysia's lucky to have almost everything, so it's easy to source ingredients." Karl was kind enough to share his recipe with The Yum List so here's what you'll need to whip up your own Benne Angos:
2 ½ tsp Roasted sesame seeds
7 dashes Angostura bitters
40ml Fresh pineapple juice
The final pictured cocktail is a recipe by Karl's friend, and well known New York mixologist, Audrey Saunders of Pegu Club. This was my favourite of the evening – a lychee martini topped with egg white froth – I loved the Pisco Soury twist accomplished with the foam crest.
Ally Meet Early (second photo) held the winning combination for my drinking companion who is a bit of a gin fan. It is a delicious blend of Earl Grey tea mingled with the traditional ingredients for a lychee martini. The story of Ally Meet Early is a lively anecdote unable to be done full justice in this space. When you visit Tate, be sure to strike up a conversation with Karl. As with all legendary bartenders, he will more than gladly spin you the tale behind the name and whip you up some tailor made-to-your-own-taste creations.
Tate
Ground Floor (Look for the hat)
The Intermark
Jalan Tun Razak
50450 Kuala Lumpur
Malaysia