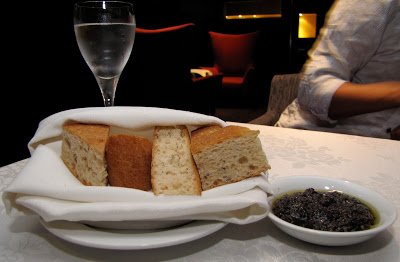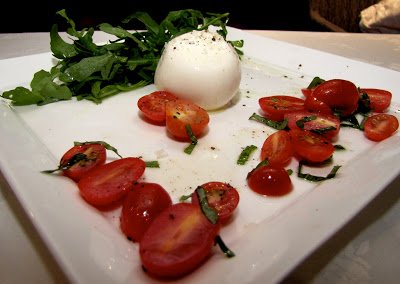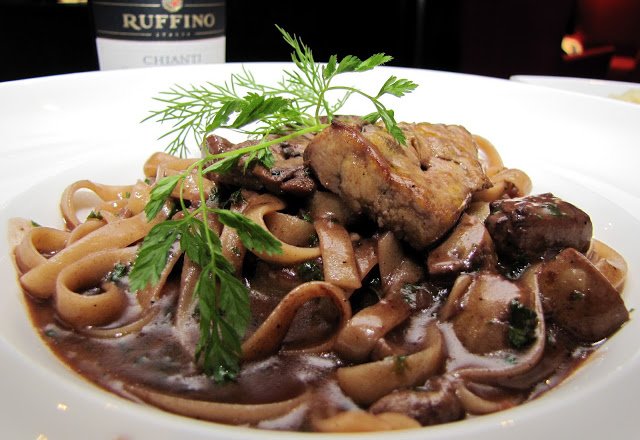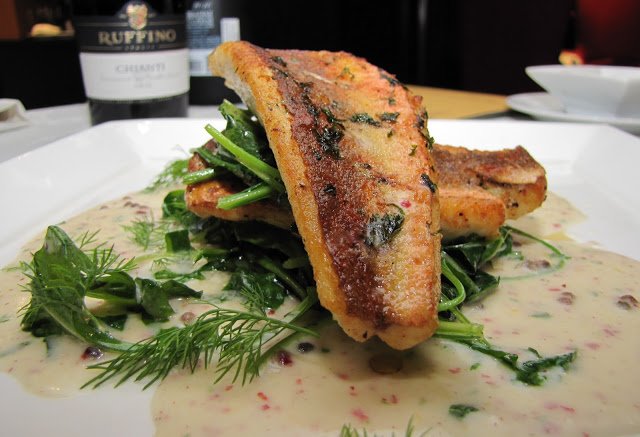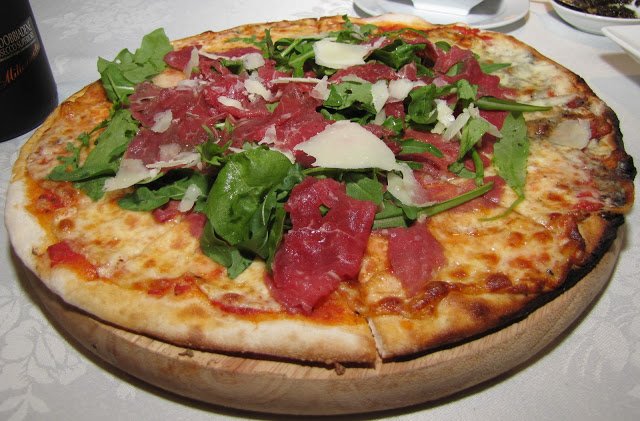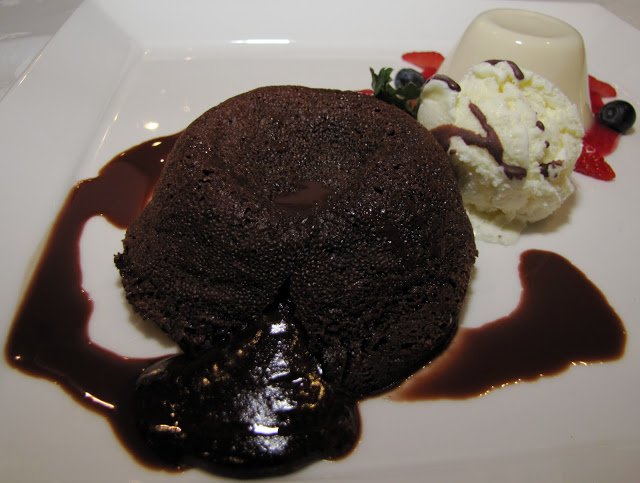 Entering Pietro Ristorante Italiano you are greeted by a clean smart interior, long open bar and gentle Italian tunes serenading the background. Although a large area, there are sufficient nooks, corners, upstairs and private rooms for you to find a space to suit your needs, whether they be more intimate or centre stage. Given the setting is inviting lets move on to more important things… what to consume.
Starting with the chef. Considering Chef Federico has an incredulous resume supporting him including formal training, three Michelin star restaurants and positions such as head chef for 100s of cooks for a large restaurant group all under his belt, he has a rather unpretentious attitude and vision for Pietro. He sees the dining trend moving away from the costly and complicated fine dining scenario to more of a trattoria style where service is friendly and the focus is on the food rather than the decoration. He claims the menu is simply prepared celebrating the flavours of each natural ingredient. And… after being invited to sample a number of courses, I have to agree. I was wowed by the sophisticated elementariness of each dish and especially enjoyed the profusion of fresh herbs used for seasoning. You won't find any of the dried bottled variety in this kitchen.
To begin our deliciously uncomplicated meal you'll see, pictured above, focaccia with a salty olive tapenade and a buffalo mozzarella, tomato & rocket salad lightly dressed with olive oil, pepper and rock salt. Next, what should be on everyone's must order list, a remarkable goose liver pasta in a red wine reduction with fresh dill and chervil. Be sure to ask for some extra bread to soak up the remaining sauce (rather than crumbling to the desire to lick the bowl clean). Continuing our beguiling journey with some white flaky fish fillets (not sure of the name) served in a refreshingly light peppercorn sauce again teeming with fresh herbs abreast a pile of greens. A veal chop ensued, with a shallot and red wine reduction, creamy mashed potatoes, portobello mushrooms and baked onions. Again the seasoning was thrilling, so impulse control will be needed to curb the urge to stick your tongue out and lap it up directly from the plate. More than stuffed by this stage it is amazing how the smell of just baked pizza can get you salivating, which is just what happened when this beef carpaccio with rocket and finely shaved parmesan number was brought out. The crust, perfectly thin and chewy, evoked wonderful European memories. And just when you thought a tummy could take no more we went on with some sweets – smooth creamy pannacotta and warm chocolate malten lava pudding oozing with nectarous goo, berries and vanilla ice cream. Prices are reasonable taking into account quality and portions ranging from 12RM for a starter up to 98RM for wagyu beef.
But that's not all folks! There are drinks to consider too. At this stage the wine menu is small consisting of a couple of varietals from Australia, New Zealand, France, Spain and Italy. The exciting news is that Pietro will shortly be sourcing their own wines directly from Italy for their soon to be opened wine bar. With many developments in the works over the next few weeks such as a garden courtyard and rooftop bar, the wine bar has to be one of the most anticipated. Customers will be able to purchase wines at retail prices, enjoy them at the bar or over in the restaurant. In the meantime though the current wine list is quite reasonably priced ranging from 100RM – 400RM per bottle with not too much of a mark up from what you'd find in the store. From the current drink list we began with a cool glass of Valdobbiadene Millesimato Prosecco Superior which had a fruity bouquet and an elegant balance of flavours, a perfect aperitif. Our dinner accompaniment was a reasonably priced (138RM) bottle of Ruffino Chianti Classico 2010, light and smooth all the way to the end with a hint of pepper at the finish – it went well with everything from bread, salad, mains all the way to dessert. Lastly a sip of limoncello to aid digestion completed the meal beautifully. There is nothing finer than enjoying wine and food together so the upcoming wine bar, making this option more accessible to the wallets of many, will be a welcome addition to the KL dining scene.
Ambience, food and wine all got a thumbs up from me so judging by my first experience here, Pietro could easily become one of the preferred purlieus of the local gourmand gang.
Pietro
Ristorante Italiano
Bangunan ECM Libra
Damansara Heights
50490 Kuala Lumpur
Malaysia
+6 03 2093 6433
www.pietro.com.my