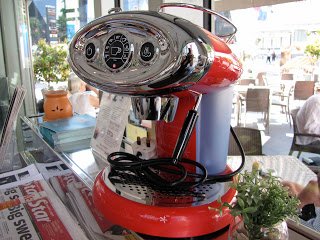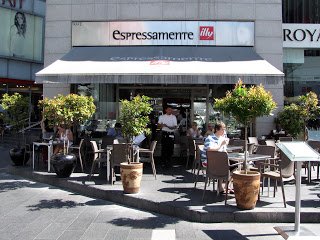 Clean welcoming setting + coffee machines for sale.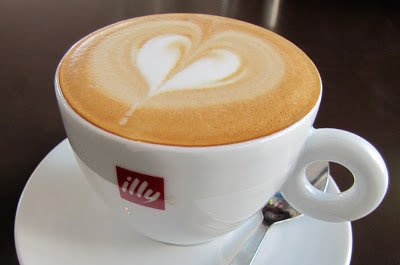 Cappuccino – best seller in many cafes.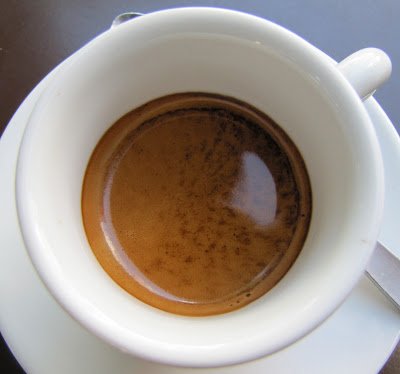 Espresso – the hardest of all preparations to get right.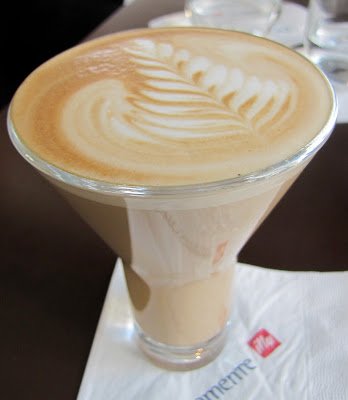 Latte – with leaf art.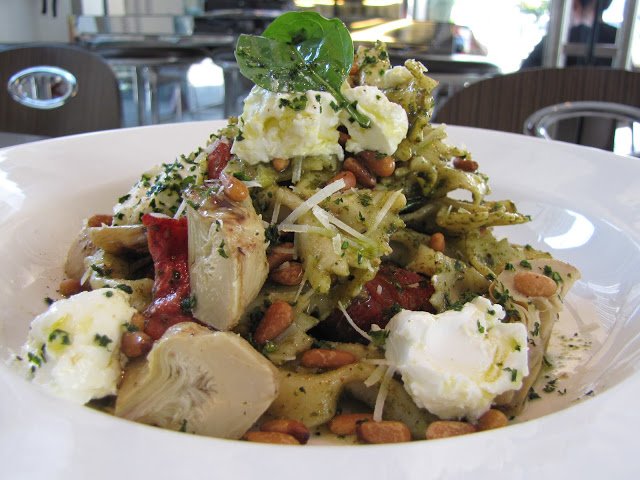 Insalata di Pasta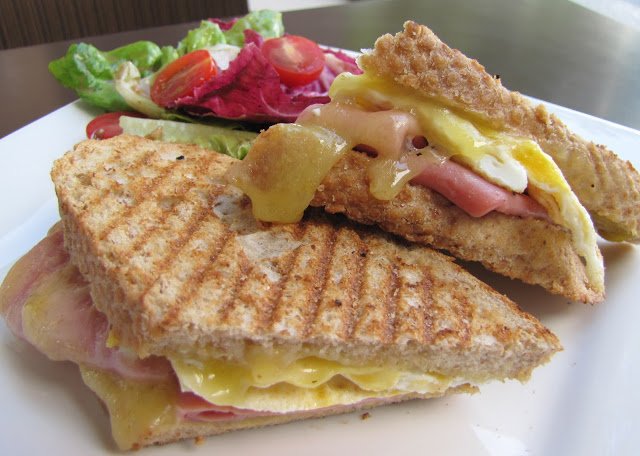 Panino Benedetto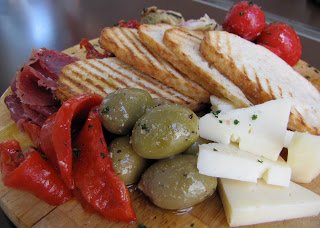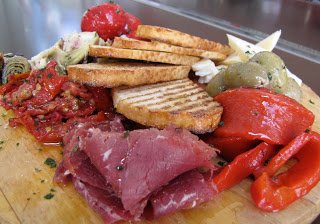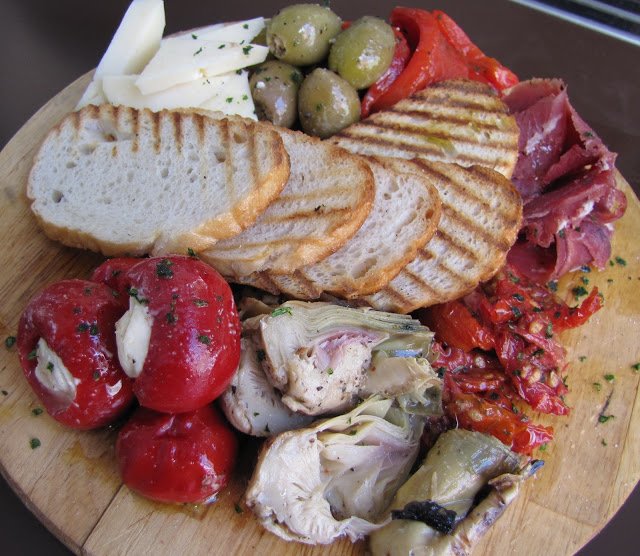 Antipasto platter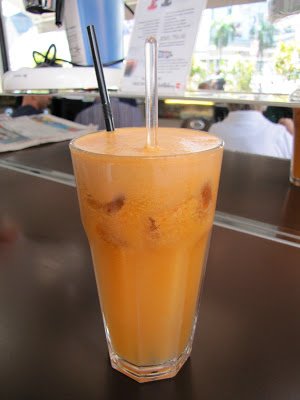 Freshly squeezed juice – carrot, apple, orange.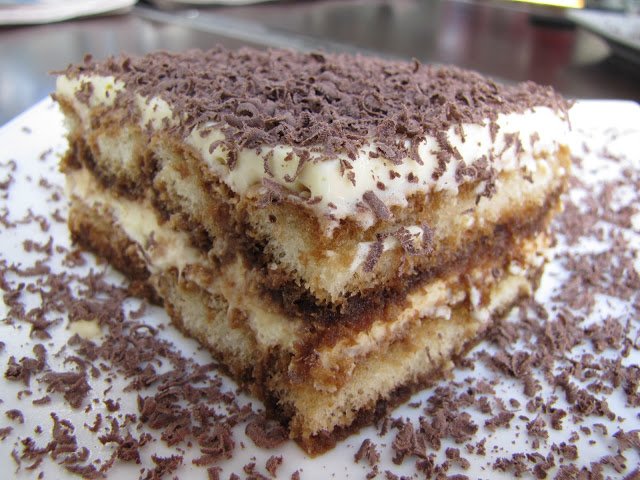 Tiramisu – their best selling dessert.
Feel the heart beat of Bukit Bintang from the comfort of Espressamente Illy- located in the nucleus of this busy shopping district, the cafe is situated perfectly to capture shoppers, tourists, office workers and the like. Jutting out from Pavilion mall itself onto the most prime pedestrian strip in all of KL there is no better place for people watching. Bukit Bintang pulsates on their doorstep – flashing lights, cars throbbing, motorbikes weaving, shoppers entering and exiting, tourists snapping the constantly-changing-and-ever-so-awesome Pavilion decorations, workers to and fro, movie goers, entertainment getters, gym junkies, families, singles, young and old – feel a connection with the happenings on the street while sheltered from the busyness by a cool air conditioned interior and plant lined exterior. This is the perfect perch from which to eyeball both locals and foreigners getting swept up with the exciting buzz of the metropolis.
As the name might suggest, Espressamente Illy is THE place to come for coffee in KL. Premium commercial beans, top of the line equipment and training training training of baristas all work together to create some of the best coffee in town. Any shop can purchase quality beans and machinery. What makes Espressamente Illy special is the investment in the education of all of their baristas. All staff study the science of coffee making at Illy University, but instruction is ongoing and continues onsite where much of the deeper learning percolates. Closely supervised and open to feedback, the baristas at Illy are constantly honing their technique. The role of the barista is of upmost importance and the first test of a good one is their ability to make espresso. The hardest pour, it should have a strong smooth crema with tiger stripes on top – just as is pictured above. It should be sweet with an intense aroma, balanced, and leave a pleasant ambrosial aftertaste lasting a few minutes. With this quality espresso starter, the standard latte, cappuccino and whole host of inventive hot and cold combinations available at Illy flourish. Dedicated coffee lovers will be won over with their standard line, but those with a softer core will appreciate any number of syrup infused versions and even an array of coffee cocktails. Take your loved one this Tuesday and get the Valentine special, two Amores – hot Amaretto Disaronno, double espresso shot, thick cream and coffee beans – for 35RM. Guaranteed to increase your heart rate by more ways than one.
While the focus is on the coffee, the food is simple, fresh and by itself reason enough for a visit. Panini, pastas, salads and antipasti are the principal highlights. Meals can be enjoyed from breakfast all the way through to late night supper. Starting with a light breakfast menu featuring house baked croissants, pan de chocolat, house toasted muesli and some excellent combo deals, Illy makes an awesome place to kick off the day. Pictured above, we sampled: Panino Benedetto – fried egg, melted cheddar, turkey ham & hollandaise spread on toasted whole wheat bread 17RM; Piatto di Antipasto – Italian veges & cheeses 29RM for one person, 49RM for two; Insalata de Pasta – farfalle pasta with artichokes, sun dried tomatoes, fresh basil, feta, pine nuts & pesto 23RM; and Tiramisu – their most popular dessert with real alcohol and mascarpone 15RM. While some ingredients such as the Italian cheeses and a number of Australian antipasti are imported, many ingredients are sourced locally and prepared onsite such as their roasted capsicums. I was impressed with the portions and 'no skimping' on ingredients policy they seem to have and also their flexibility and willingness to meet customer's desires. Everything is freshly prepared so feel free to take the menued suggestions or create your own salad, pasta, sandwich or antipasto platter. The juices are worth mentioning too – any mix you choose, freshly blended and decently sized portions.
The next available sunset will see me saddling their Italian wine list alongside another serving of their divine antipasto platter – the marinated peppers with smooth Australian goat's cheese have me salivating anticipating the next tarriance. I'm also hankering to get back for brunch to try their home toasted muesli and house baked croissants… Thinking about it though, I'm pretty excited to create my own sandwich too and indulge in a coffee cocktail… mmm, at this rate it appears that I'll be a regular customer for some time to come.
Espressamente Illy
Lot 3-10-00 Level 3 Pavilion
168 Jalan Bukit Bintang
Kuala Lumpur
Malaysia
03-2141 0028
www.illy.com