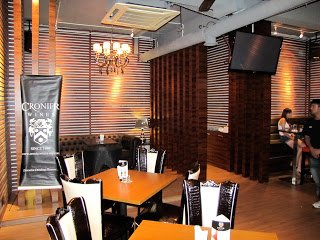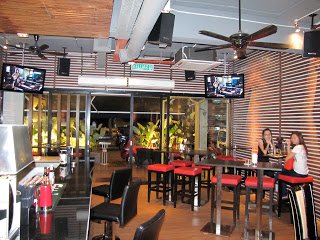 The interior – not quite ready but looking attractive.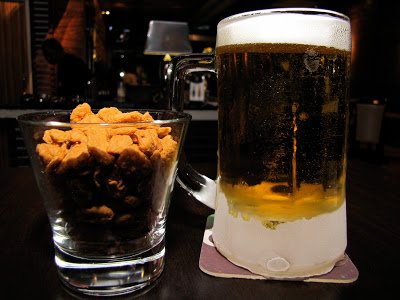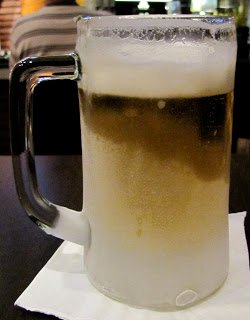 Ice cold beer! Each poured into an ice cold mug. Check out the frosty sides.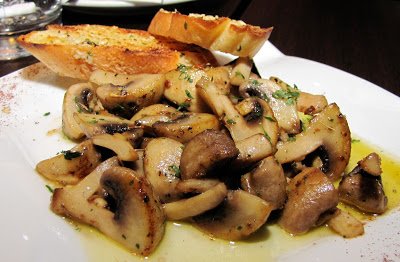 Champinones – sleek button mushrooms, chopped and sauteed with herbs and oil.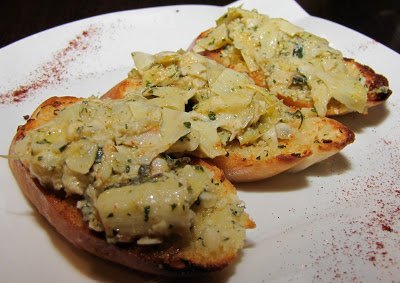 Artichoke Topped Toasts – tangy frays of thistle contrast the warm buttery toast.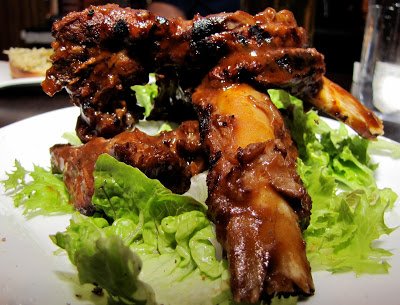 Meat slides off the bone of these succulently sweet Hickory Smoked Ribs. That won't prevent you from gnawing the bone though – the marinade could be habit forming making you want to suck up every last drop.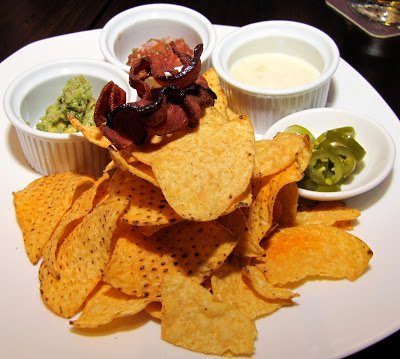 Nachos – notice the guacamole, tomato salsa and sour cream served in separate bowls ensuring your nachos stay crisp while you casually enjoy drinks with amigos.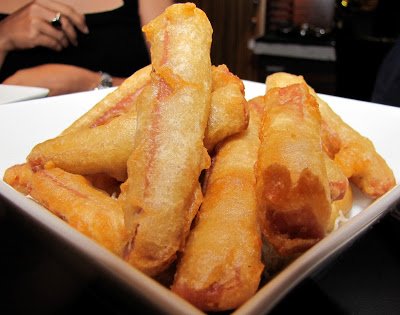 Owner, Lawrence Tee's, childhood favourites – Deep Fried Meatloaf Sticks.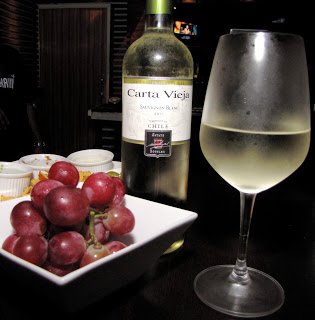 House wine – 104RM a bottle, cold and a pleasant sip for the price.
Not yet officially launched, but open and ironing out the kinks, is the swanky new Dukes and Duchess Bar & Restaurant in Taman Tun Dr. Ismail. They currently offer light tapas and drinks early in the evening and lower the lights for more of a bar atmosphere later in the night. Already a thriving casual dining and drinking spot, Lorong Rahim Kajai 14 now has some added panache. While Dukes & Duchess is a little more up market than its neighbours, it still serves up bites and booze at competitive prices. Expecting to officially launch sometime mid April, I look forward to returning when they're in full swing.
Reason to visit: swank place for a drink and small bites on that side of town
Dukes & Duchess
52 Lorong Rahim Kajai 14
Taman Tun Dr. Ismail
60000 Kuala Lumpur
Contact: Jenni +6 017 21 4726
Same row as Sid's Pub (opposite the Police Station)