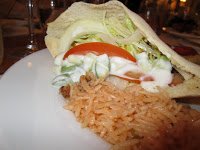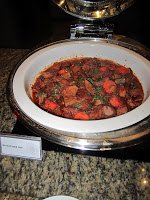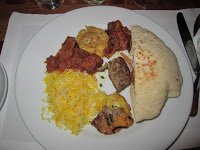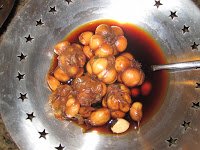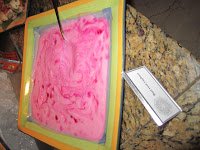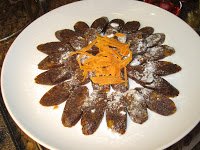 Guest writer and photographer, Chris and Max Wright, discover some pleasing Persian treats at Eccucino.
There are many dishes to choose from and the appetizers are a great place to start. Begin with the Falafel and the Shami Nokhod (chickpea and meat puree) and then add a dab of beetroot yoghurt or, my personal favourite, the Shirazi Salad (tomato and cucumber) to complete. If you are a fan of pickles, this food festival is for you! There are a variety of different pickled vegetables to select from including a garlic pickle that is steeped in vinegar for a very different taste. Also not to miss is the Humous and smoky Baba Ganoush with Zattar and Pita Bread for dipping. Dinner is served with a chilled Mint Tea that goes perfectly with the meal, but for an additional cost a variety of other drinks are available including fresh juices.
A wonderful selection of mains await you, including a Herbed Lamb Stew where the lamb melts in your mouth and the carrots are cooked to perfection. More wholesome options are the Lamb Kofta Kebab, Chicken and Beef Kebabs with tomato rice, and another favourite, the Chicken Shawarma topped with vegetables and yoghurt dressing. A delightful accompaniment to the mains is a light Barely Soup with delicious chunks of barley and vegetables.
The dessert table is full of cakes, sweets and rice pudding tummy tempters. There is also a wide range of ice cream flavours. The Dates in Pastry (an original recipe by Chef Shah) and the Dates in syrup are both excellent paired with their house coffee.
Persian Food Festival at Eccucino
Prince Hotel (opposite Pavillion)
4 Jalan Conlay
50450 Kuala Lumpur,
Malaysia
TEL: +603-2170 8888