Reposted with correction: Please note the Indonesian food promo is only on offer until March 24th!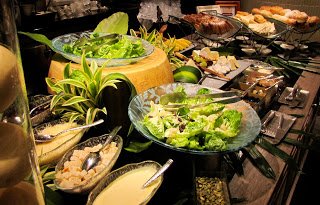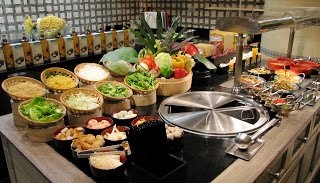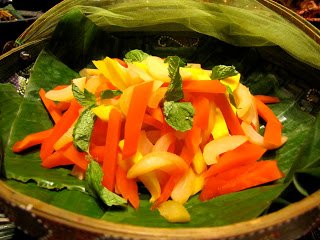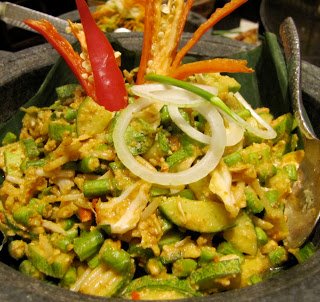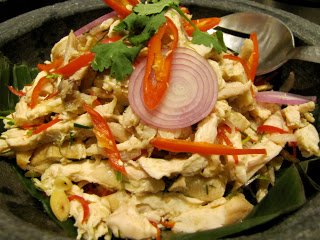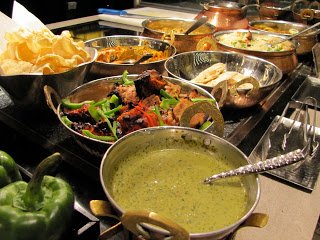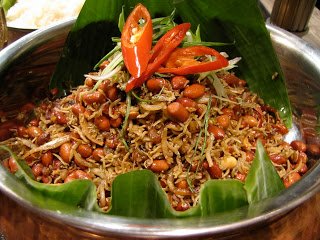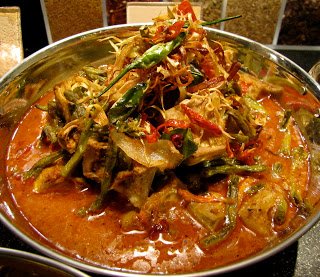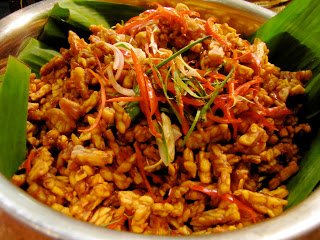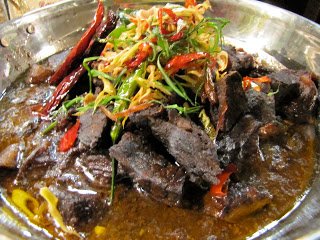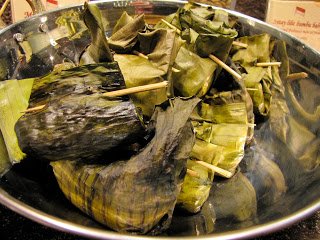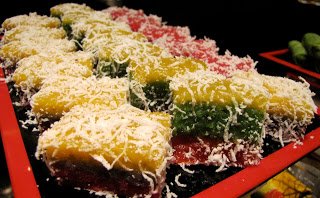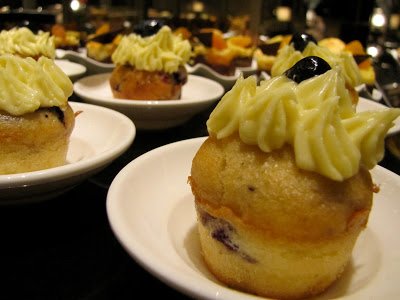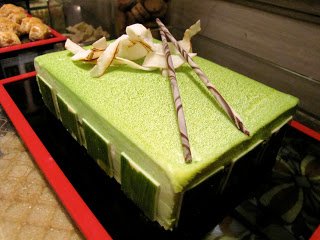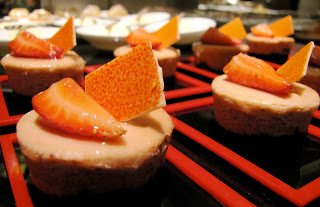 Hurry, hurry, hurry! This offer is only available until the 24th of March. Mosaic, Mandarin Oriental's all day dining restaurant, has guest Chef Kusram Dani from their hotel in Jakarta cooking up an Indonesian gastronomic feast. Besides their regular staples of sensational salads, nyummy noodles, augmented section of choice cheeses, a gratifying grill, woo-worthy western and delectable desserts a whole gamut of Indonesian is on offer. For the next two weeks you can sample a rotating menu of specialities from around the islands.
Some of the highlights: Pallu Mara Soup from Makasar Sulawesi Selatan – a sour spicy fish soup condimented with sweet basil, tomato, and lemon grass. From Bali, Salad Udang Lawar – poached shrimp tossed with lemongrass, chili, shallots, garlic and lime leaves. Also a classic from Bali is the Satay Lilit Bumbu Bali – pan seared Balinese minced fish with lemon grass. Coming from Jawa Barat the famous Pepes Ikan Mas – fish, tumeric and Indonesian herbs wrapped and steamed in a banana leaf. Padang Sumatra Barat is represented with Empal Balado – spicy wok fried beef in soya and coriander. Finally the capital, Jakarta, shows its colours with Ikan Bakar 99 – grilled pomfret fish. Briefly glancing the menu of Indonesian offerings there must be at least 70 different dishes being served up. This is a unique chance to experience such an array of traditional dishes all in one location.
As is expected from Mosaic, presentation and freshness are guaranteed with small portions on display constantly being refreshed keeping food steaming hot and moist. You can enjoy this dinner buffet for 108++ RM weeknights, 128++RM weekends and lunch for 88++RM per person. MO card holders receive 50% discount when dining as two.
Mosaic
Ground Floor
Mandarin Oriental
Kuala Lumpur City Centre
Malaysia
+6 03 2380 8888
http://www.mandarinoriental.com/kualalumpur