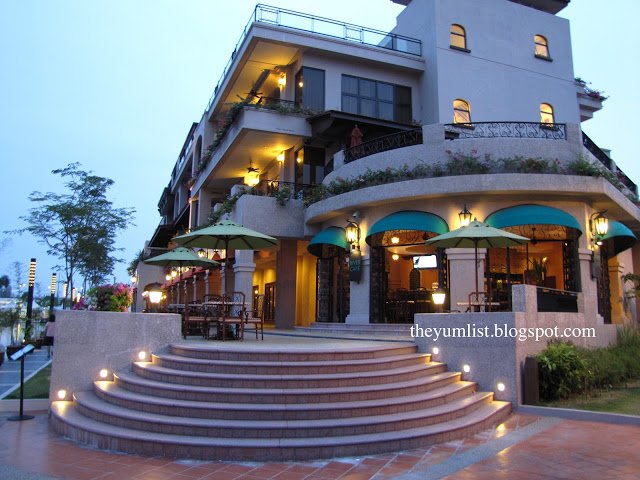 River Cafe at Casa del Rio, Malacca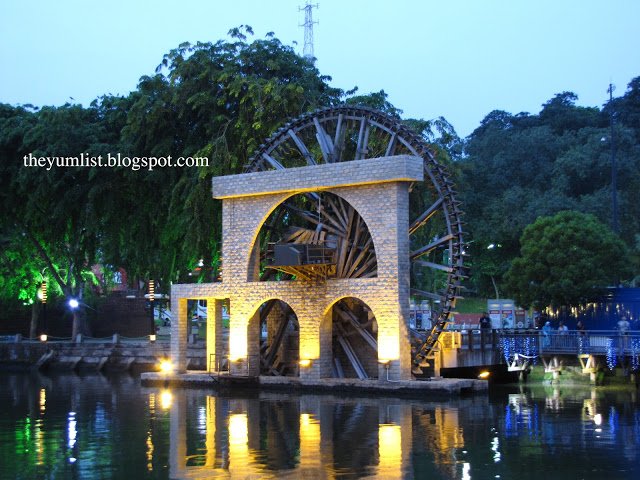 Beautiful river views from River Cafe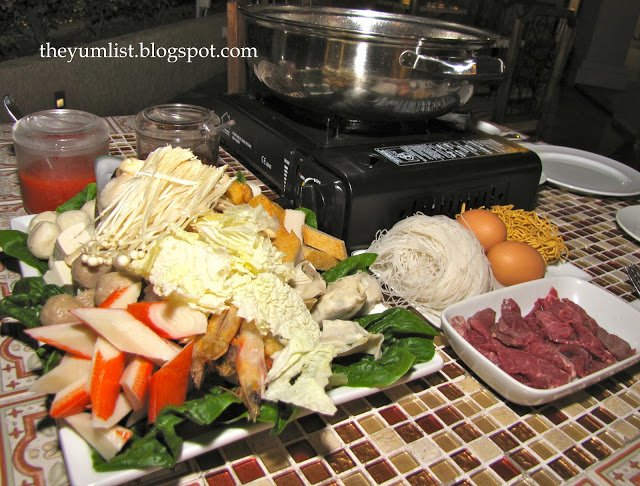 Steamboat Set – a feast for two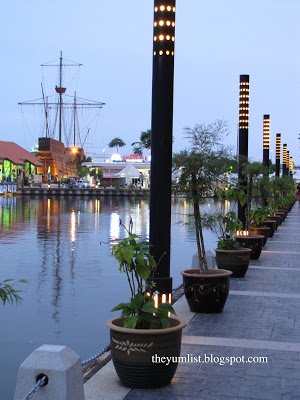 Another pleasurable setting at Casa del Rio Malacca is the River Cafe. Lights begin to glimmer illuminating the river banks as the sun disappears in the early evening. Gently moving water yields a soft draft and a plant lined walkway adds touches of green.
The River Café provides customers with simple food such as sandwiches, burgers, pizzas and their bestselling Steamboat. An amiable meal for two or more, choose from chicken broth, tom yam or both. The basic steamboat set costs RM28++ per person and comes with plentiful mixed seafood, vegetables, noodles and eggs. The night we visited, our friendly waiter patiently explained when and in what order to add the ingredients to the liquid, gave tips on which sauce to eat with what and also answered hubby's endless cultural and historical questions about Malacca with a smile.
For steamboat we learned to first add the prawns, then the mussels, then the rest of the seafood, followed by the chicken balls, meatballs, fishballs, tofu and finally the vegetables. After a 10 minute wait the first round was ready to be shared and more ingredients added. The broth was topped up as needed and culminated with a full flavoured brew to which the noodles (white and yellow) and eggs were added forming a rich savoury soup. The chicken stock paired nicely with a semillon blanc and the tom yam broth went well partnered with riesling. Steamboat at River Cafe is an entertaining option for an evening of conversation and a filling meal shared with friends and family.
Reason to visit: Steamboat, charming river views
River Cafe
Casa del Rio Malacca
88 Jalan Kota Laksamana
75200 Melaka
+6 06 289 6888