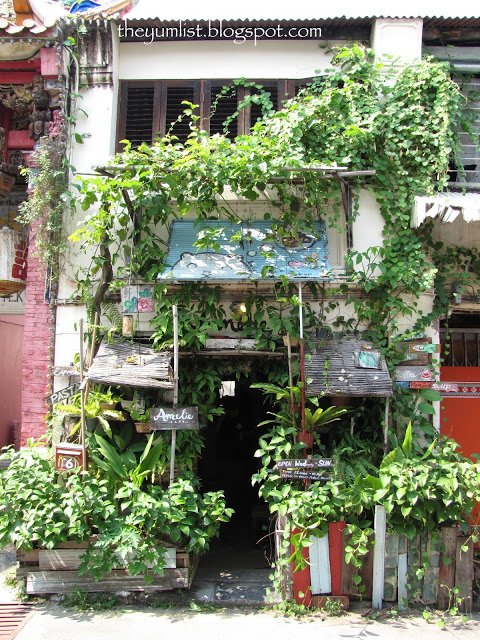 Amelie's Cafe, Jalan Armenian, Georgetown, Penang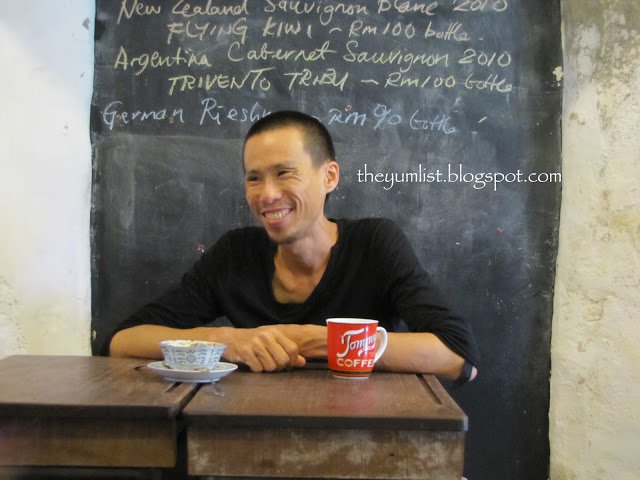 Humble Hung learns new recipes from the internet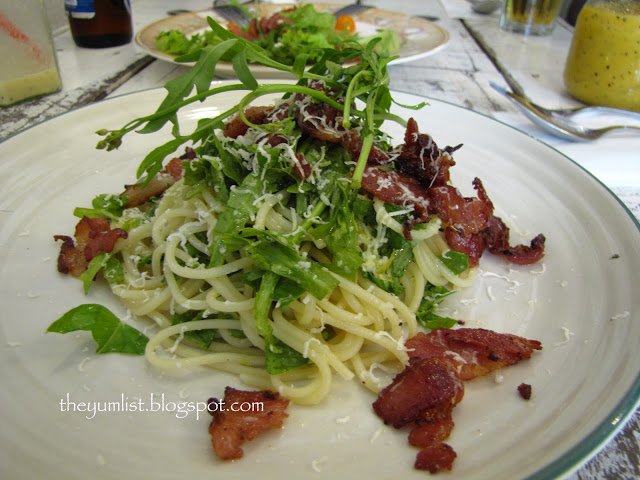 Spaghetti with Lemon, Rocket and Crispy Bacon – RM23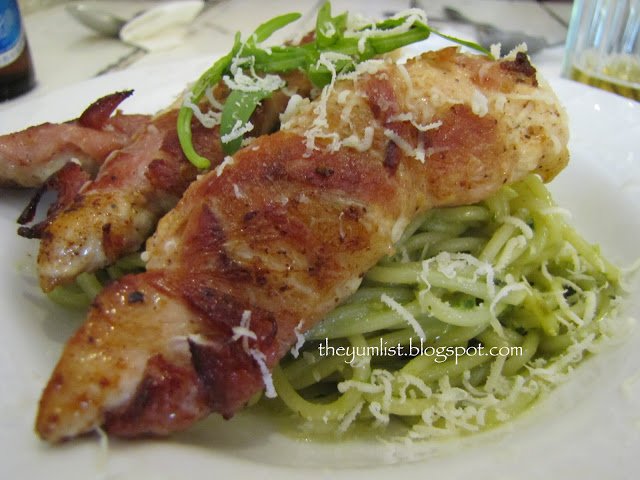 Spaghetti Pesto alla Genovese with Chicken – RM23
Banana and Passionfruit Lassi RM10, Mango Passionfruit Juice RM12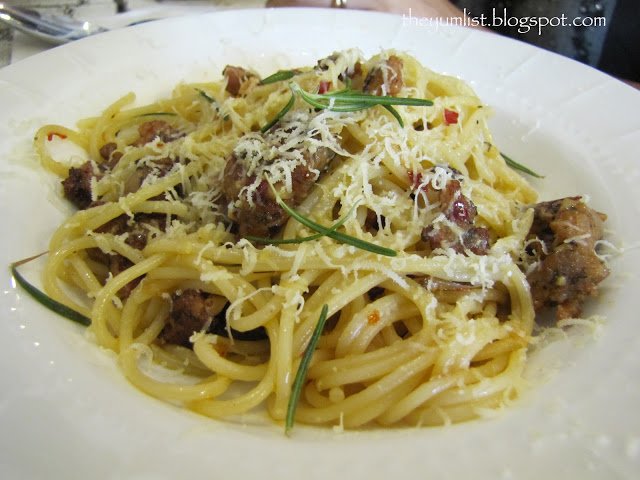 Spaghetti with Pork Ragu – RM23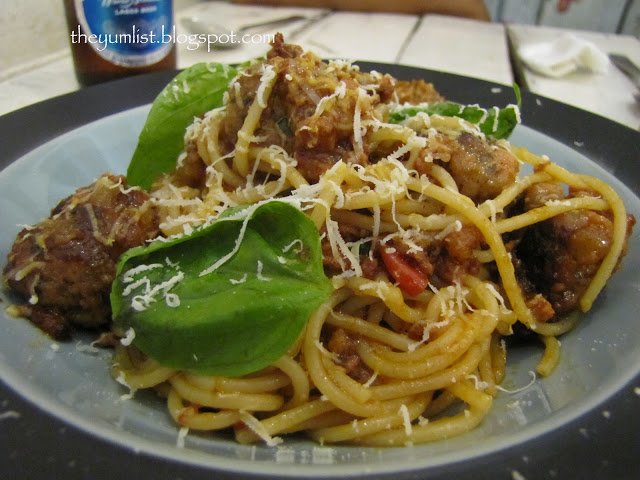 Spaghetti with Pork Ragu and Meat Balls RM23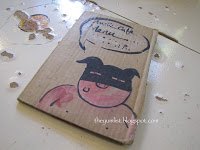 The Menu
Cute and recycled, Amelie Cafe in Georgetown Penang, must be on your 'to visit' list. Food is great, but the earth friendly, use what's available innovative spirit of this place is inspiring. Drink fresh juices from reused jam jars, sit on chairs made from whatever could be nailed together and breath cleansed air courtesy of plants homed in hanging glass jars around the cafe.
Half way through our second food tour of Penang, we spied a number of restauranteers and hoteliers discreetly dining in. For such humble dwellings to house the movers and shakers in the Penang food and beverage industry must be a huge testament to the place. Humble owners, Hung and Yen, make no claim to be gourmet trained chefs. They happily take advice from the big wigs in the business and do their best to please customers desires. Their claim to fame amongst locals is that they are trained in the "Culinary School of You Tube." Watching instructional videos on the net, this astute couple take client requests, learn how to make the dish online and then bring their creation to the table the next day.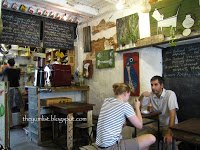 Inside the cafe
A simple porky inclusive menu is themed around rustic Italian and a fresh uncluttered drinks menu. The Banana & Passionfruit Lassi and Mango & Passionfruit Juice were thick and blended on the spot. Once our thirsts were quenched, cold beer and wine continued to cool our afternoon. A variety of al dente spaghetti dishes filled our tummies and the green salad with bacon and feta was one of the best I ate on the island.
This is a two person show performing from a teeny kitchen serving food made on the spot, so food comes as it's ready. Try to avoid peak lunch and dinner hours and instead come mid morning or mid afternoon to avoid the cram.
Reason to visit: the cutest cafe I ever did see
*** Sadly this cafe has closed. Their new venture however has just opened, 'Cozy in the Rocket' is located at 262 Beach Street Penang. Opening 10am – 5pm daily except for Mondays.
Amelie Cafe
Simply Irresistible
PG0250641-W
6 Lebuh Armenian
Georgetown
10200 Penang
Malaysia
+6 012 496 7838