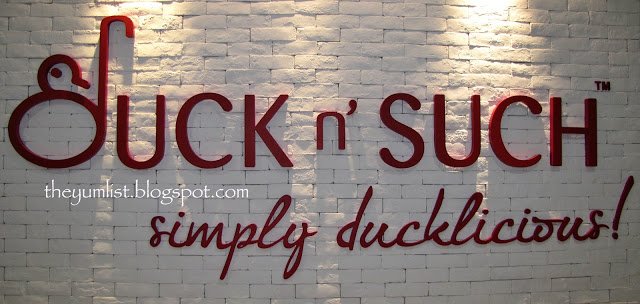 The entrance to Duck n' Such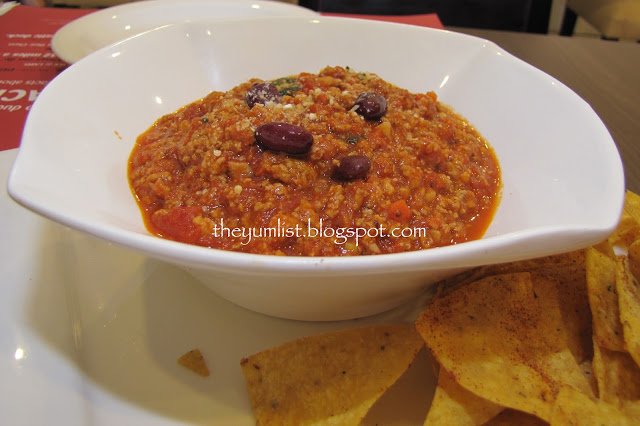 Cheeky Chili con Carne RM18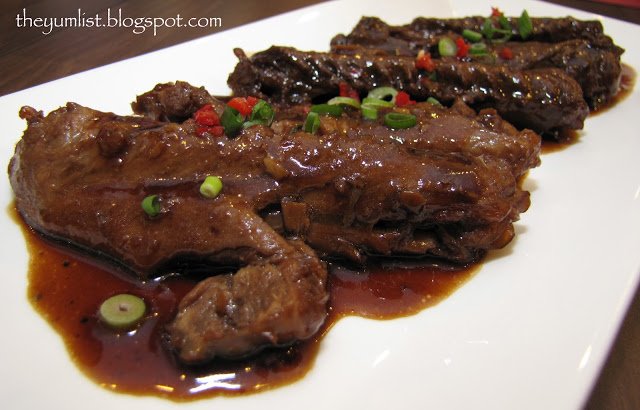 Boldy Braised Duck Wings RM12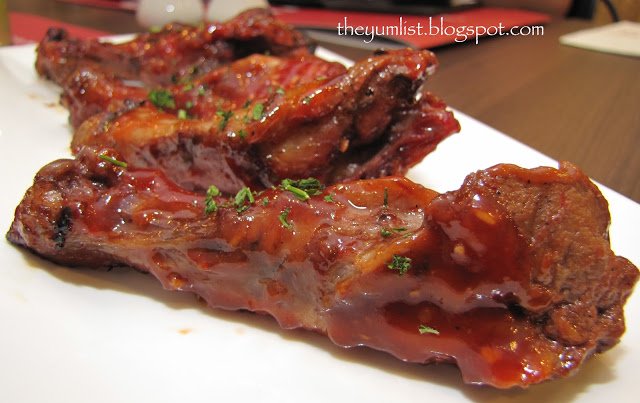 Delectable BBQ Duck Drummets RM15
Spaghetti Bolognese with a Duck Twist RM32
Satay… Duck Style RM20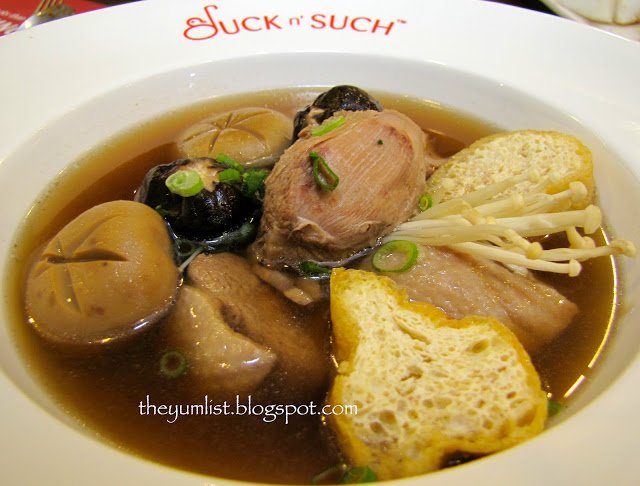 Oriental Herbal Duck Delight RM16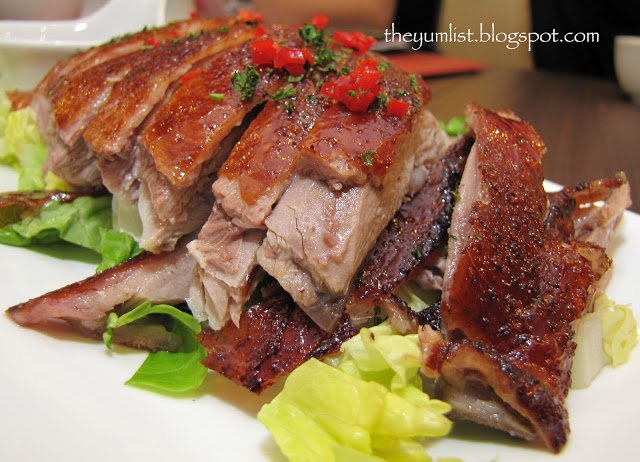 Succulent Boneless Roasted Half-Duck RM42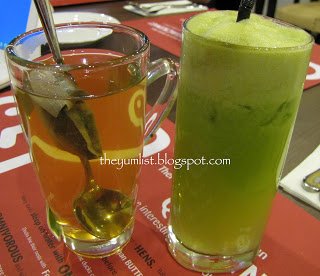 Opened for less than a week, Duck n' Such is off to a
positive start. A comprehensive selection of halal duck dishes is what has peaked interest. Inspired by her university years in London and warm memories of her favourite hangouts where Malaysians living abroad would congregate and connect, owner Sharifah Nur Diyana wanted to bring a piece of that back home. The
popular area of Bayswater in the UK is famous for selling halal versions of traditional Shanghai-ese cuisine, especially roast duck. Upon her to return to Kuala Lumpur however, she found halal renditions of these wonderful dishes absent. Feeling nostalgic for these culinary creations, she traveled far and wide collecting recipes from around the globe and returned fully equipped to launch Duck n' Such with the intent to fill the gap.
A spacious contemporary dining hall is
decorated with duck ornaments and red accents. Tables are lined with placemats filled with interesting
duck facts. One of which I learned is that, "Many ducks sleep on water with one eye open." After seeing all of the duck dishes at Duck n'
Such, I now understand why. Duck skewers, duck risotto, duck pasta, duck rendang, duck rosti, duck satay… the list is long. Fans of this bird would do well to pay this restaurant a visit. It has a family friendly feeling, and might make a
good meeting place. A decent non alcoholic drink list, consisting of espresso based coffee and
freshly squeezed juices, alongside some snacks worth sharing such as the Chili
con Carne, duck wings and nachos appear suitable for group dining.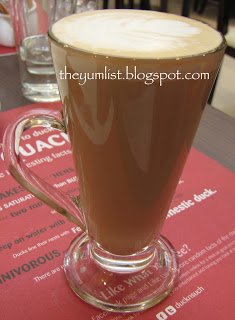 With a name like Duck n' Such, we had to of course try the
bird dishes. Starting with Cheeky Chili con Carne, this twist on a Mexican favourite consisted of a mixture of red kidney beans, onion, peppers, cumin, tomatoes and minced
duck. Suitable for sharing, it was fresh with a good kick of spice and served with crunchy nachos. I'd order it again. We followed with more finger food, the Boldy Braised Duck Wings. Chinese style in
appearance with a slightly sweet herbal taste, the tender meat fell off
the bones. Next came the Delectable BBQ Duck Drummets. Marinated in a sweet BBQ sauce
and grilled, I found the sauce to be lick worthy, but the meat a little tough. Hubby though, appeared to enjoy the manliness of gnawing the flesh off the bone and
really interacted with his meal. Spaghetti Bolognese with a Duck Twist was made with ground
duck breast and tomatoes atop a bowl of spaghetti. Fresh and mild in taste, I imagine this
dish would be a winner with the kids. Satay… Duck Style was a lovely adaptation of this Malay classic. The skewers on their own were soft and tasty, but the peanut sauce a well done addition. The Oriental Herbal Duck Delight might be more adeptly named, Duck Kut Teh for its close resemblance to its Chinese cousin. Uniquely formulated by
house chefs, the herbs used in the making of this soup complement the duck, not
overpower it. Lastly we tried the Succulent Boneless Roasted Half-Duck. Thin, crusty skin concealed tenderized meat that had been marinated in a
blend of Chinese herbs and spices. Accompanied by a light sambal, my local friend loved it while I was thinking I'd like to dip the meat into a soy ginger mix. Either way, the flesh was prepared well enough to enjoy on its own.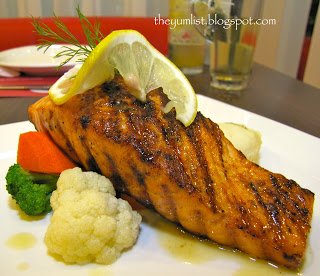 While duck does dominate the menu, there are a few other items such as salmon, lamb and chicken if you would like to mix it up a little. Impressed enough with my first visit, I think Duck n' Such warrants a return to further explore their offerings. I already have my eye on the Peking Duck Wraps for my 'next to order' list.
Reason to visit: duck
satay, chili con carne, succulent boneless roasted half-duck, all halal
10am – 10pm, 7 days
Duck n' Such
G11A & B Ground Floor
Plaza Damas
1 Jalan Sri Hartamas
Kuala Lumpur, Malaysia
+6 03 61432286