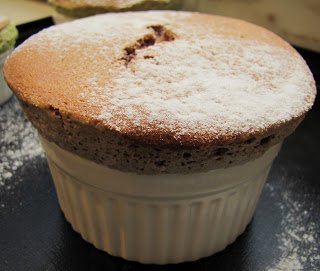 Chocolate Souffle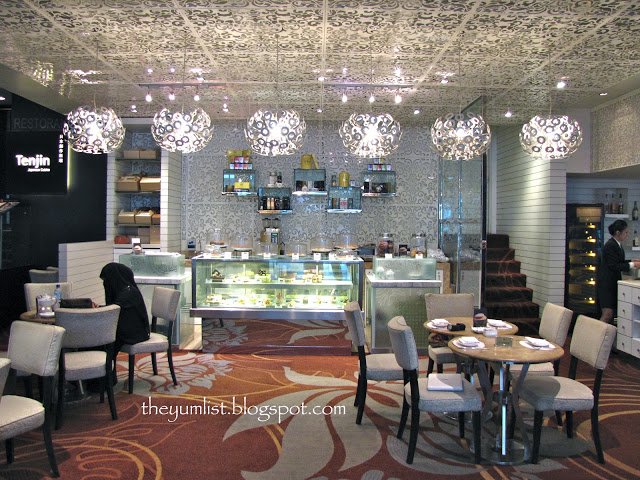 Bistro 160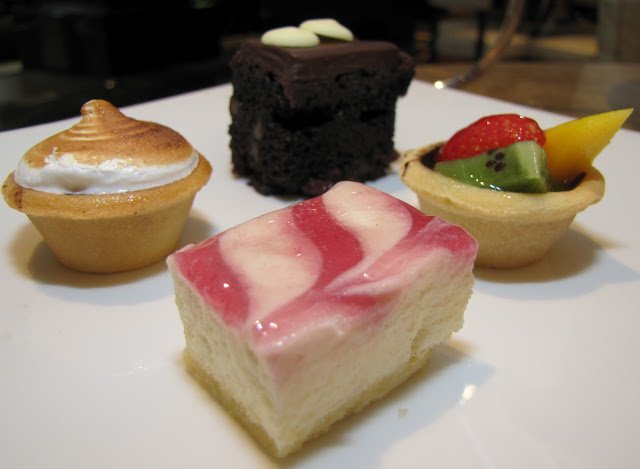 (Clockwise from left) lemon merengue tart, chocolate cake, chocolate fruit tart, white mousse cake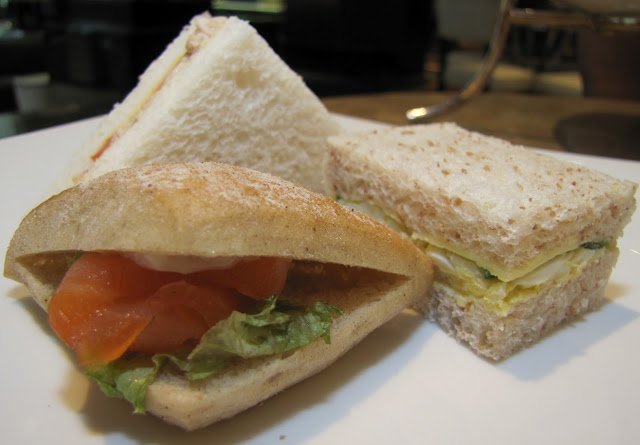 Sandwiches – salmon on focaccia, tuna on white bread and egg on wholemeal
Raisin and plain scones with jam and cream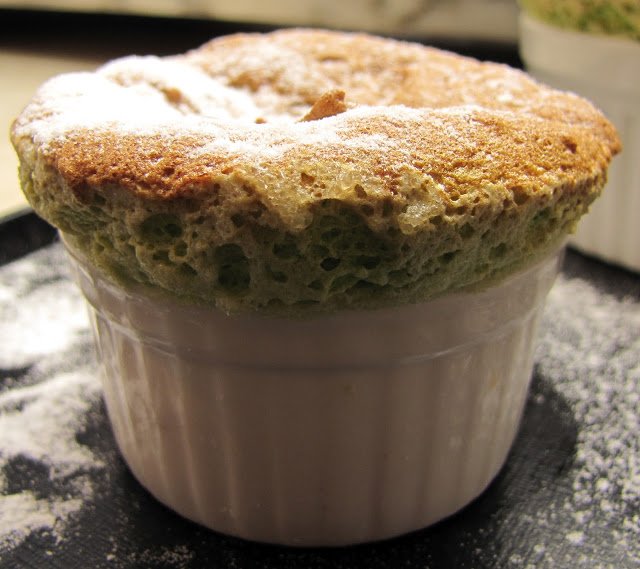 Mini Pandan Souffle
The perfect date food, a well risen souffle with its gooey centre, upright edges and puffed out chest has to be one of the sexiest desserts in history. Whisk up one of these dreamy creations and you're assured both mother-in-law's and your romantic interest's full attention. Don't despair if you're not a whizz in the kitchen though, Bistro 160 has got you covered.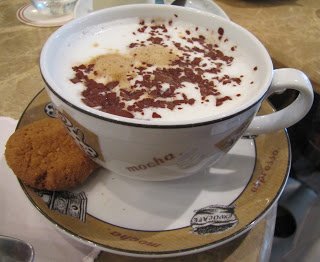 Bistro
160 at Grand Millennium is currently holding an afternoon tea soufflé
promotion. The regular three tiered afternoon tea tray now comes with a mini
soufflé. Choose from orange, pandan, chocolate or vanilla. Made fresh upon
order, guests enjoy a trio of layers of sweet and savoury treats while waiting for the
specialty to be whisked, puffed and cooked on the spot.
The
top tier of the afternoon tray consists of three types of sandwiches, egg, tuna and smoked salmon. Wholemeal,
focaccia and white bread provide variety for the fillings. Customer satisfaction is their
goal, so if you prefer one ingredient over another, you're welcome to order as
desired. The middle row holds two fresh scones. One raisin and one plain come
served hot with jam, butter and cream. The bottom plate displays a mix of bite
size tarts and cakes. We tried the moussecake, chocolate fruit tart, lemon
merengue tart and chocolate cake. This subtly sweetened selection is chosen to complement
rather than overpower the already saccharine soufflé.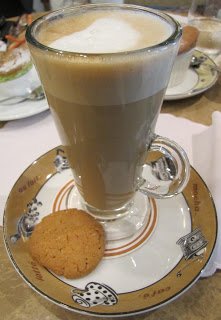 The
puffy creation comes to you piping from the oven with creamy vanilla and dense
chocolate sauces. Ballooning over the edges of the ceramic pot, the icing sugar
coated top begs to be broken. Dig in fast as the key to eating soufflé is
capturing the feathery aerated centre before deflation. The pandan version,
presenting with a bright green hue, is sure to be a favourite amongst local
taste buds, while the chocolate is bound to be a general all round crowd
pleaser.
A la
carte soufflé, which is about twice the size of the mini version accompanying the tea
tray can also be ordered. The set comes
with tea or coffee as desired. Served daily from 3 – 6pm, at RM38++ per person, this billowing pot set might be the answer for a perfect first date.
Reason to visit: something a little out
of the usual for tea time – soufflé
Bistro
160
Ground
Floor
Grand
Millennium Hotel
160 Jalan
Bukit Bintang
55100
Kuala Lumpur
Malaysia
+6
03 2117 4888
www.grandmillenniumkl.com