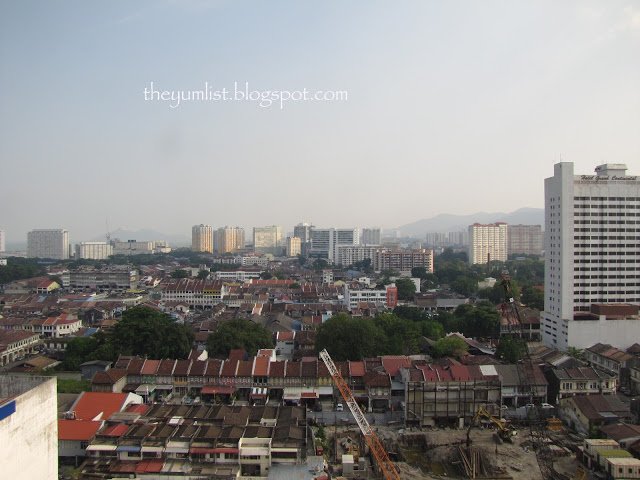 Views from our room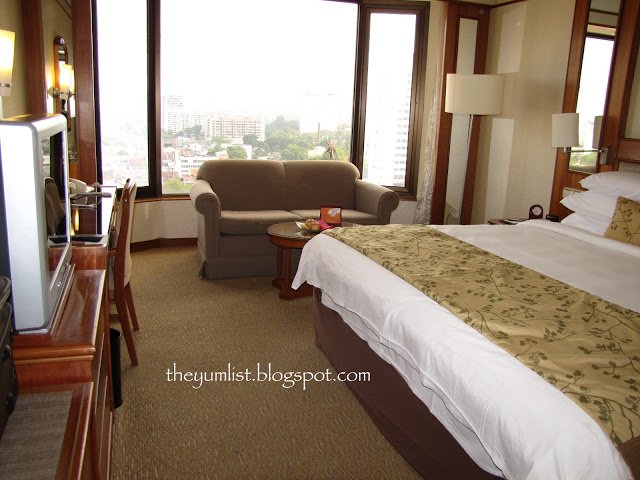 Deluxe Room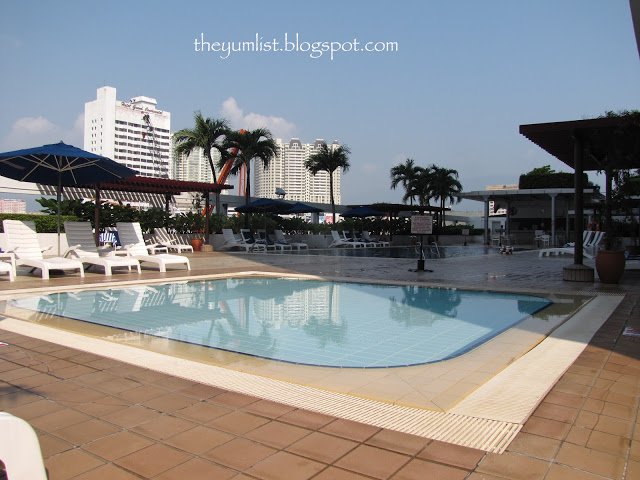 The pool deck with table tennis and kiddies' splashing pond too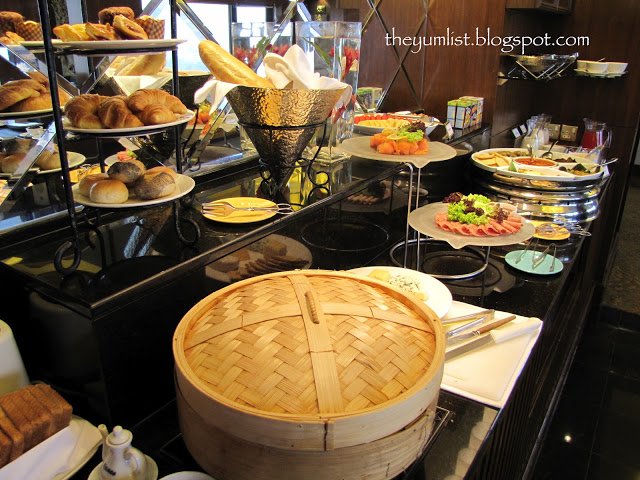 Signing up for Trader's Club has its benefits including breakfast and light evening buffets
Made to order egss as part of a semi buffet breakfast at Trader's Club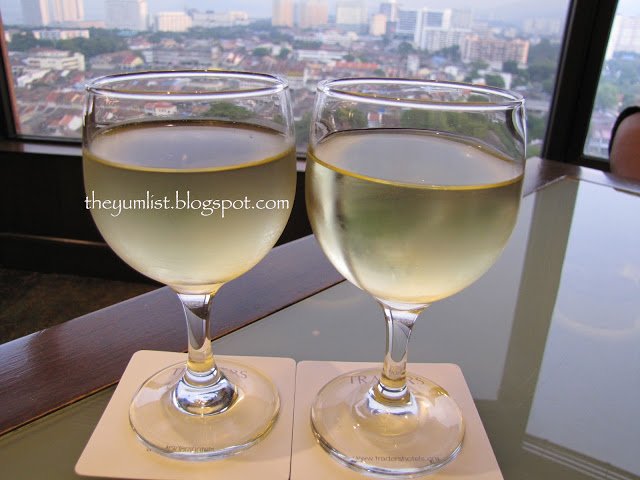 White wine with views – part of the cocktail hour privileges of Trader's Club
When visiting historically significant areas I usually prefer to stay in small boutique hotels that embrace the style of the region and offer personalized service. These types of hotels, while providing character, often don't offer the same creature comforts though as a larger establishment. Missing a gymnasium, pool and executive club benefits, we gave Traders Hotel in Penang a chance to fullfil those desires. Situated in the heart of Georgetown, within walking distance of many famous eateries and sites, the location couldn't be better. On a clear day, higher floors propose vistas of tiled roofscapes, ocean expanses including substantial glimpses of the Penang/ Butterworth bridge and green jutting hills.
Rooms are moderately sized with sufficient space for a separate bathroom, closet, bed and lounging area. Floor to ceiling windows give ample chance to appreciate the views. Neutral use of colour creates a calming effect and marble tiled bathrooms are fitted with quality accessories. Mini fridge, TV, free internet, safe, hairdryer etc and all the expected conveniences are included. Comfortable bedding with extra pillows upon request encourage a good night's sleep. Tea and coffee making facilities and a welcome fruit platter keep you satiated until dinner time.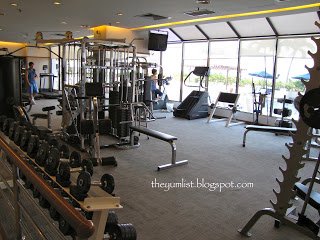 The facilities at Trader's were just what we were looking for. A fully equipped gymnasium, with a wide range of cardio options, free weights and machines served us well. The pool, while not lagoony resort style, was long enough to do laps in and get down to the business of staying fit and healthy. After over consumption on Penang street food, the opportunity for a workout was much appreciated. Although we didn't try them, there is also a putting green and spa. For those wanting to escape to the sandy shores, Trader's offers a free shuttle service to Shangri La's Rasa Sayang and Golden Sands Resorts. The shuttle bus will also drop you at the shopaholics paradise, Gurney Drive, if you request it.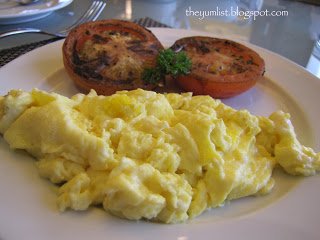 In terms of food and beverage the Islander, all day dining restaurant, provides both buffet and a la carte menus. Coming up in a separate post, their weekend local Baba Nyonya High Tea is not to be missed. The lobby lounge offers light snacks, drinks and live entertainment. Not being fans of a crowd we generally pay a little extra for Executive Club privileges in most hotels. Trader's Club on the 16th floor caters to travelers such as ourselves who prefer quieter, individualized service. Club benefits include breakfast, free flow of non-alcoholic beverages, use of the business centre and cocktail hours in the evening with light snacks and drinks.
Being part of the Shangri La group, Trader's Hotel also takes their Corporate Social Responsibility goals seriously. They are no longer selling shark's fin soup and a number of other fish on the endangered list. Their Embrace project works with supporting education for children from disadvantaged families. Not only financial support is provided to the learning centre, Bright Sparks, but staff are also actively involved in providing interaction and skill training to widen the prospects of the youngsters. Being ISO certified, also means Trader's practice the three Rs and energy
conservation.
Excellent rates are available at Trader's Hotel, especially if you book in advance. The hotel sees nearly full occupancy on the weekends with regional tourists taking advantage of good value packages to bring the family for a weekend getaway.
Reason to visit: well located in the heart of Georgetown, fully equipped exercise facilities, Baba Nyonya weekend high tea